weeping plum(Shidare ume) is very beautiful!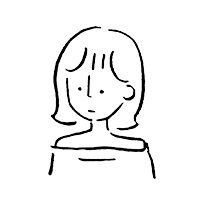 Written by aki
2022.02.11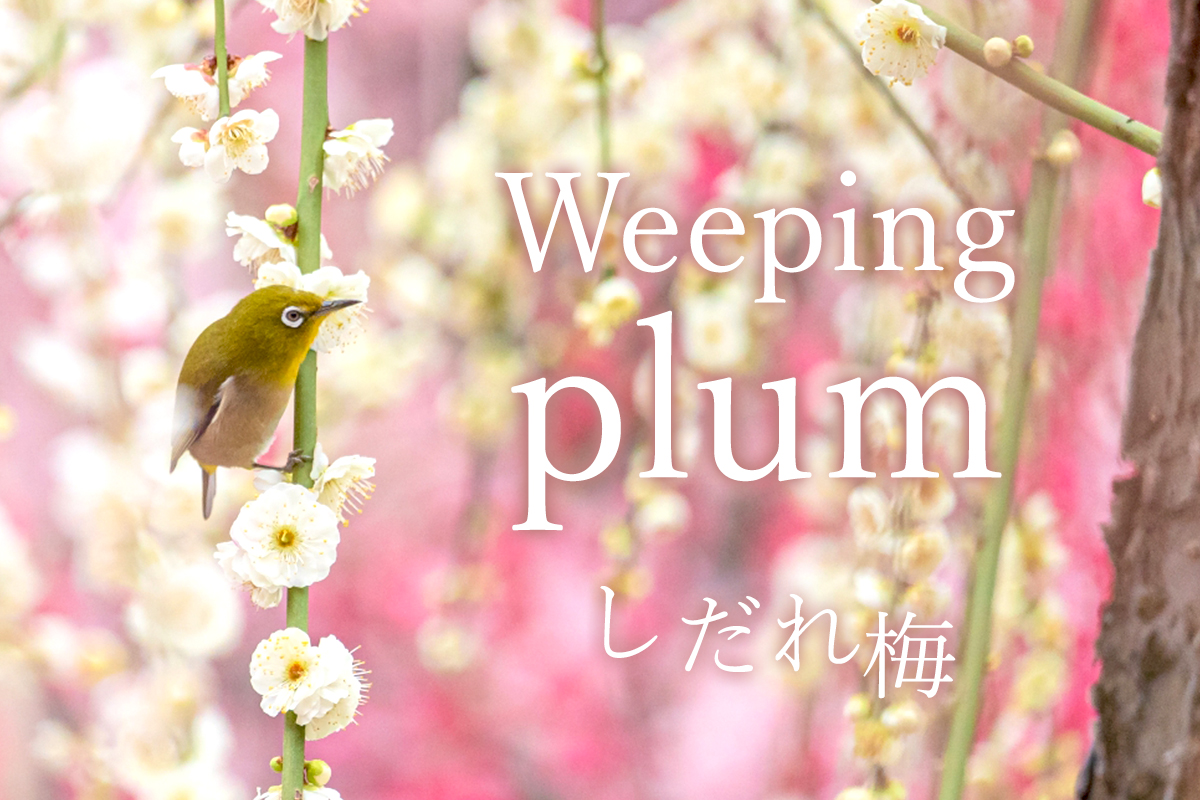 If there's one thing you should see in February in Japan, it's plum blossoms!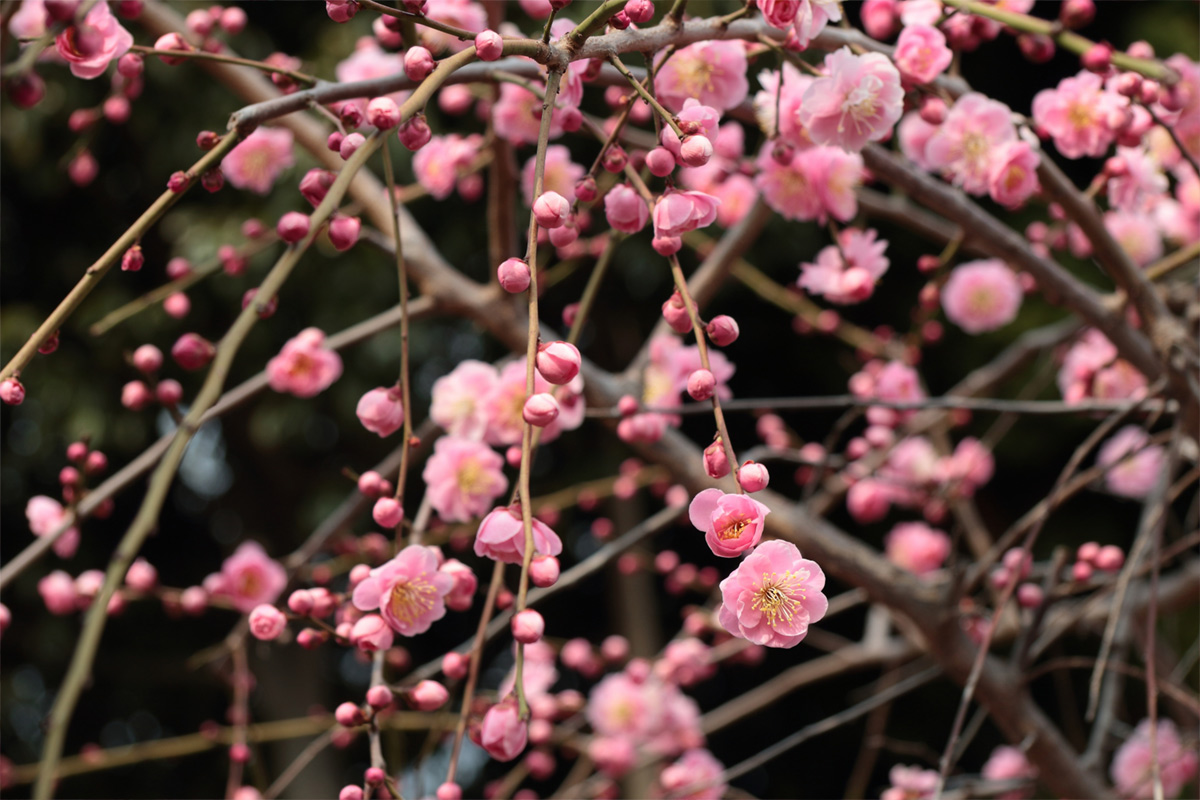 From mid-February to early March, the plum blossoms are in full bloom in many parts of Japan.
The lovely flowering plum trees have captured the hearts of the Japanese people, and breeding and improvement of varieties have been carried out since ancient times.
Today, it is estimated that there are more than 300 varieties of plum trees!
Have you ever heard of a type of plum called "weeping plum(Shidare ume)"?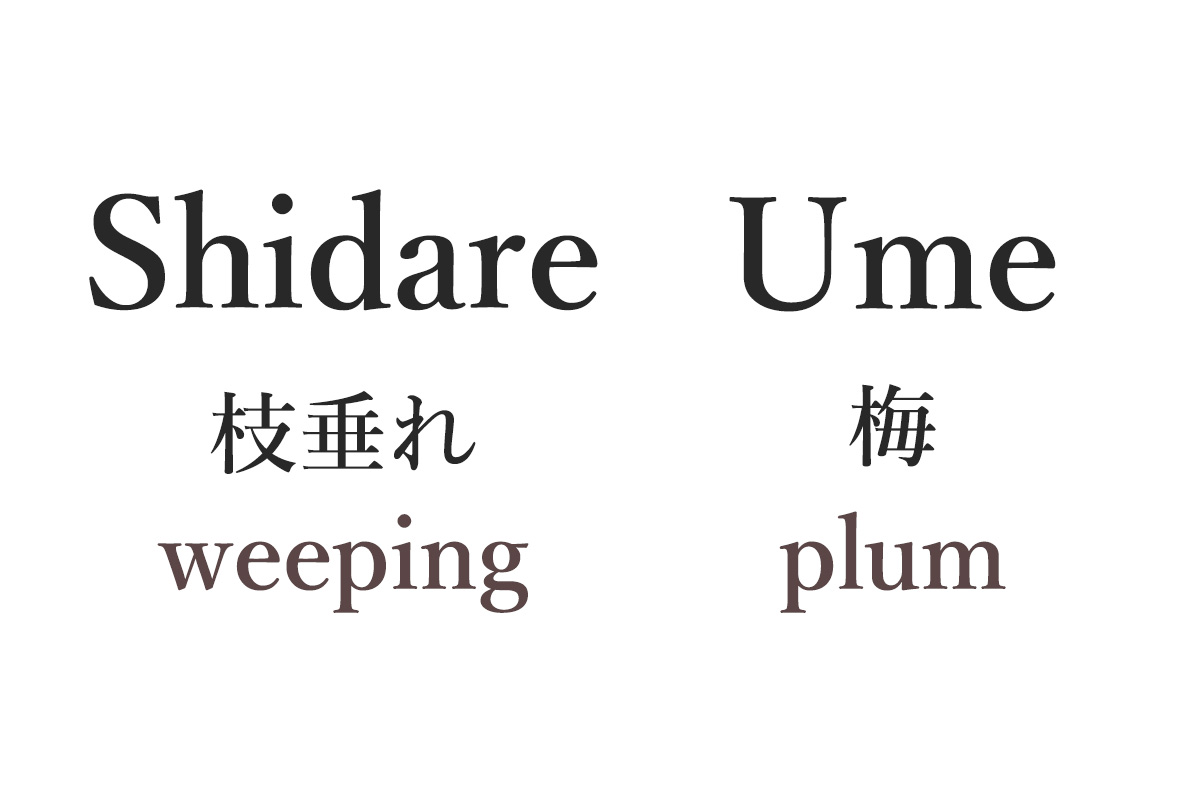 It is characterized by its radiating, drooping branches.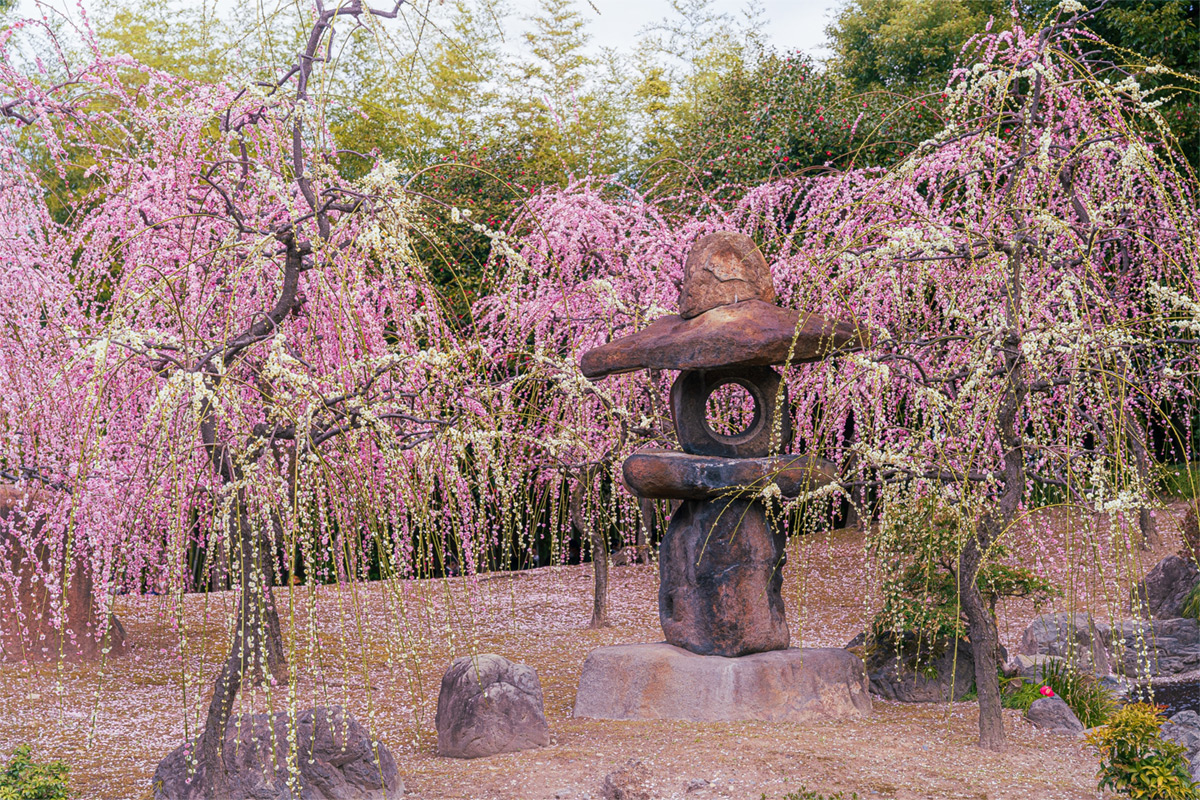 The weeping plum(Shidare ume) trees, which bloom as if they are spilling over, are very popular as ornamental flowers.
Not only are they gorgeous when they are in full bloom, but they are also very beautiful when they fall like a carpet!
This time, I'd like to introduce you to some "weeping plum(Shidare ume)" spots in Japan!
1.Suzuka Forest Garden
The Suzuka Forest Garden is located in Suzuka City, Mie.
When the season comes, about 200 plum trees bloom beautifully.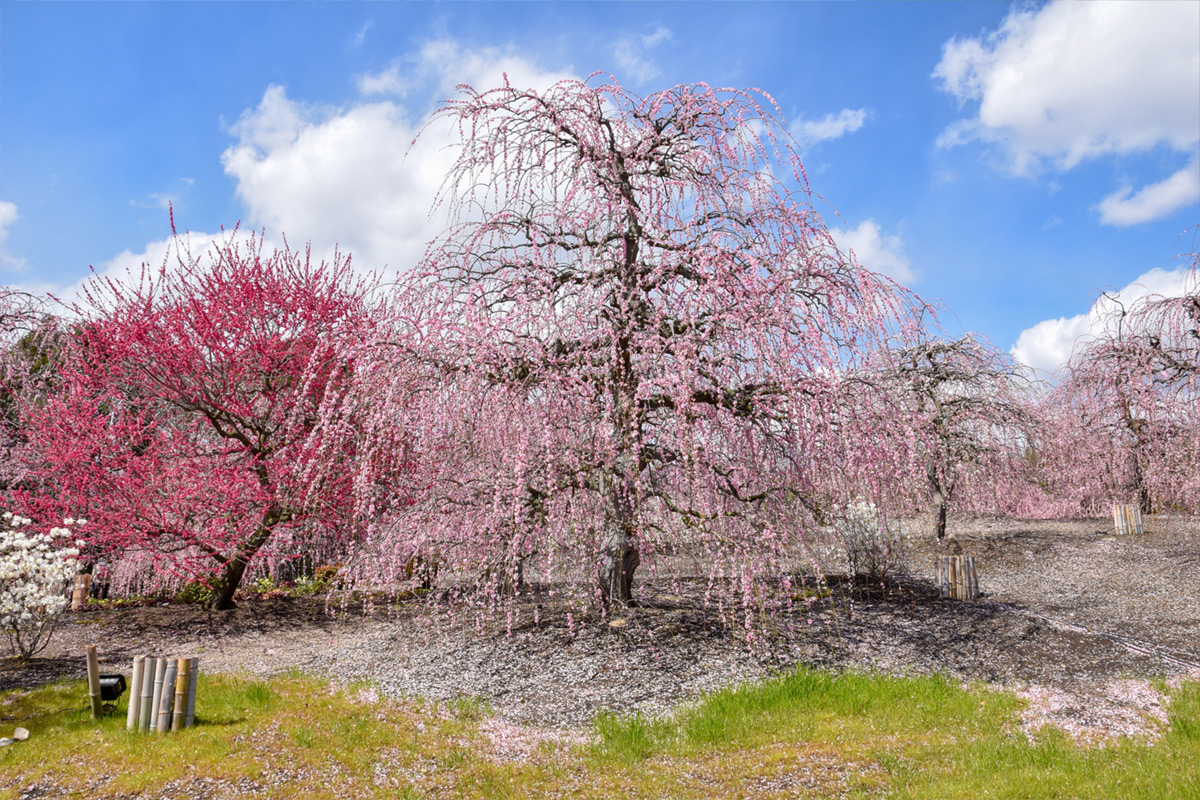 It is not a garden created for tourism purposes, but is operated to study the culture of cultivating beautiful weeping plum trees and to preserve them for future generations.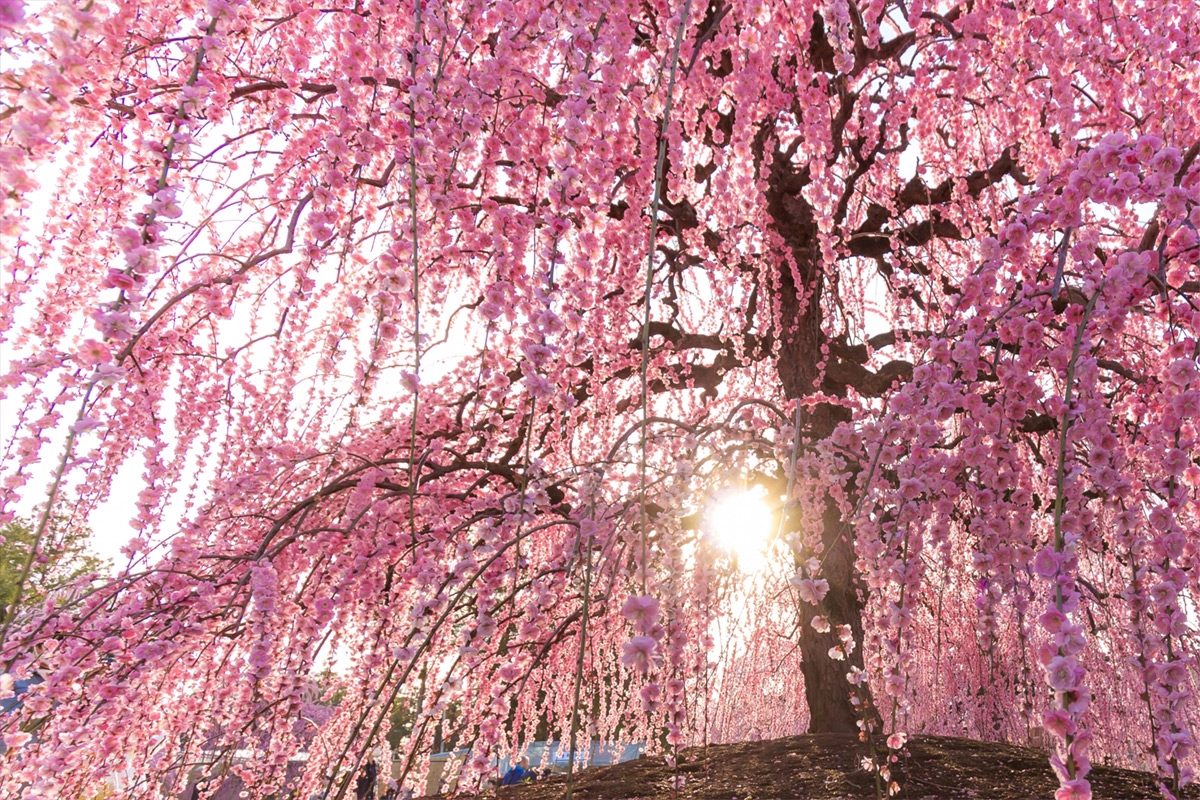 There are many different varieties growing in the garden, so it's fun to take a closer look at the shape of each flower and compare the differences.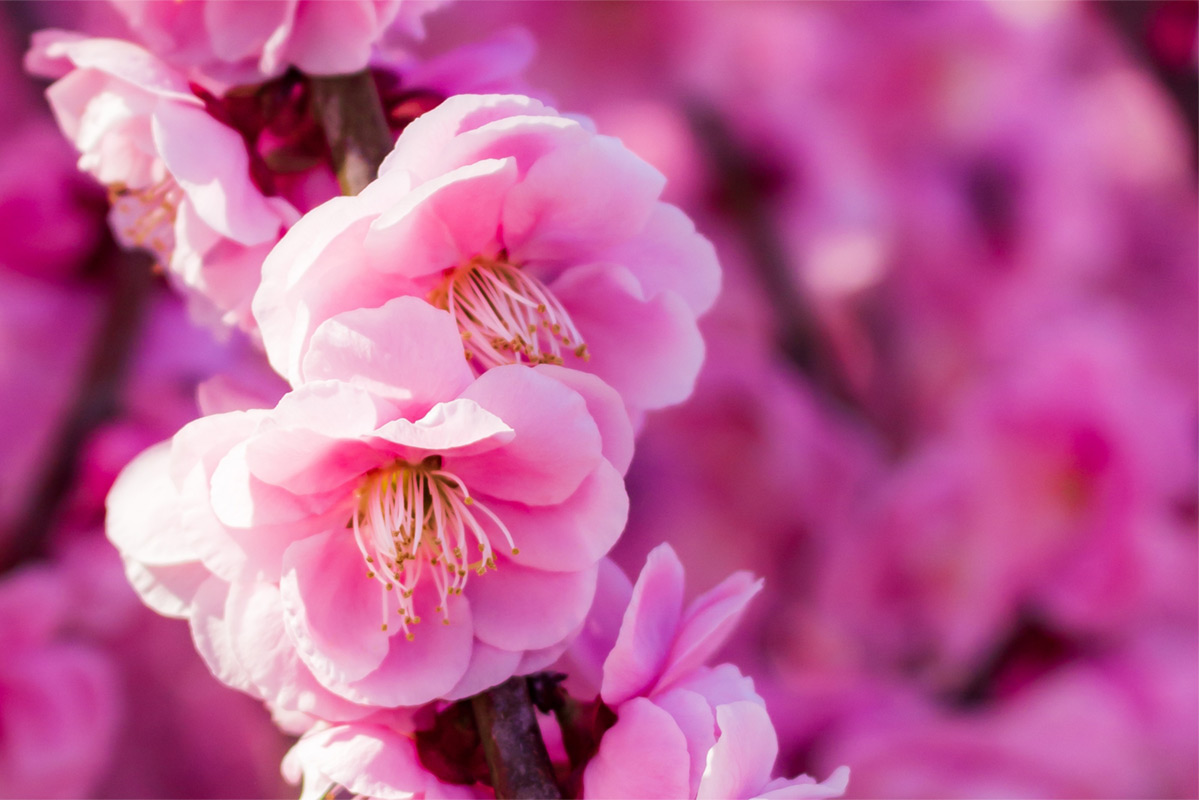 It is also lit up at night.
The large, beautiful, vivid flowers blooming in the dark are very fantastic!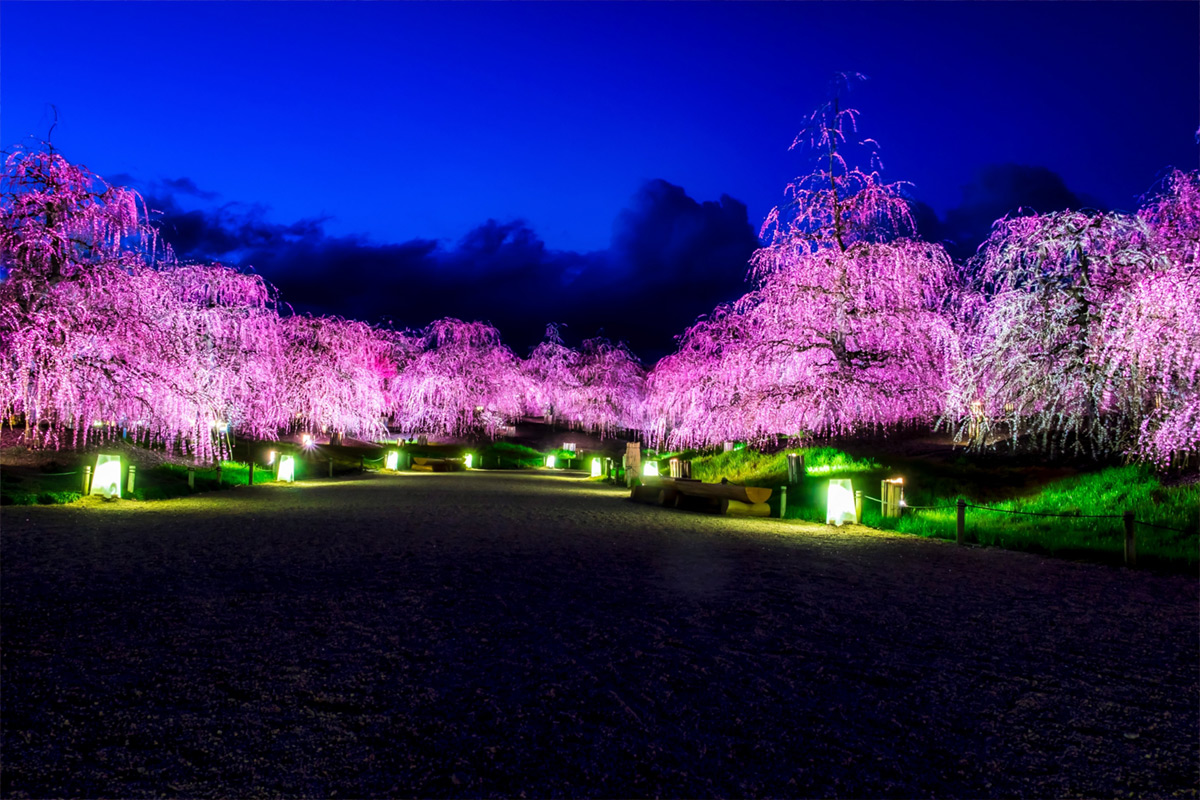 The way the plum blossoms have fallen is also very nice and looks like a carpet of flowers.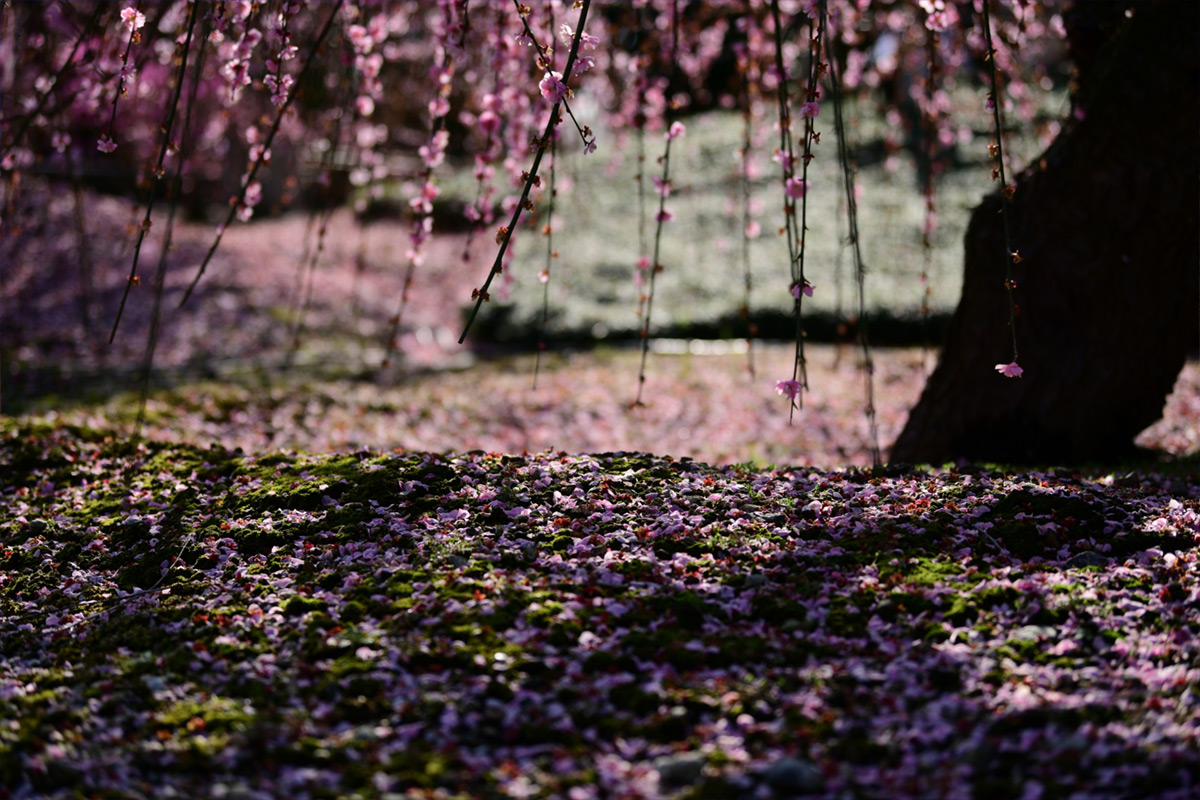 Suzuka City, where the Suzuka Forest Garden is located, has a vast mountain range called the Suzuka Mountains.
The contrast between the majestic mountain scenery and the gorgeous plum blossoms is another unique feature of the Suzuka Forest Garden.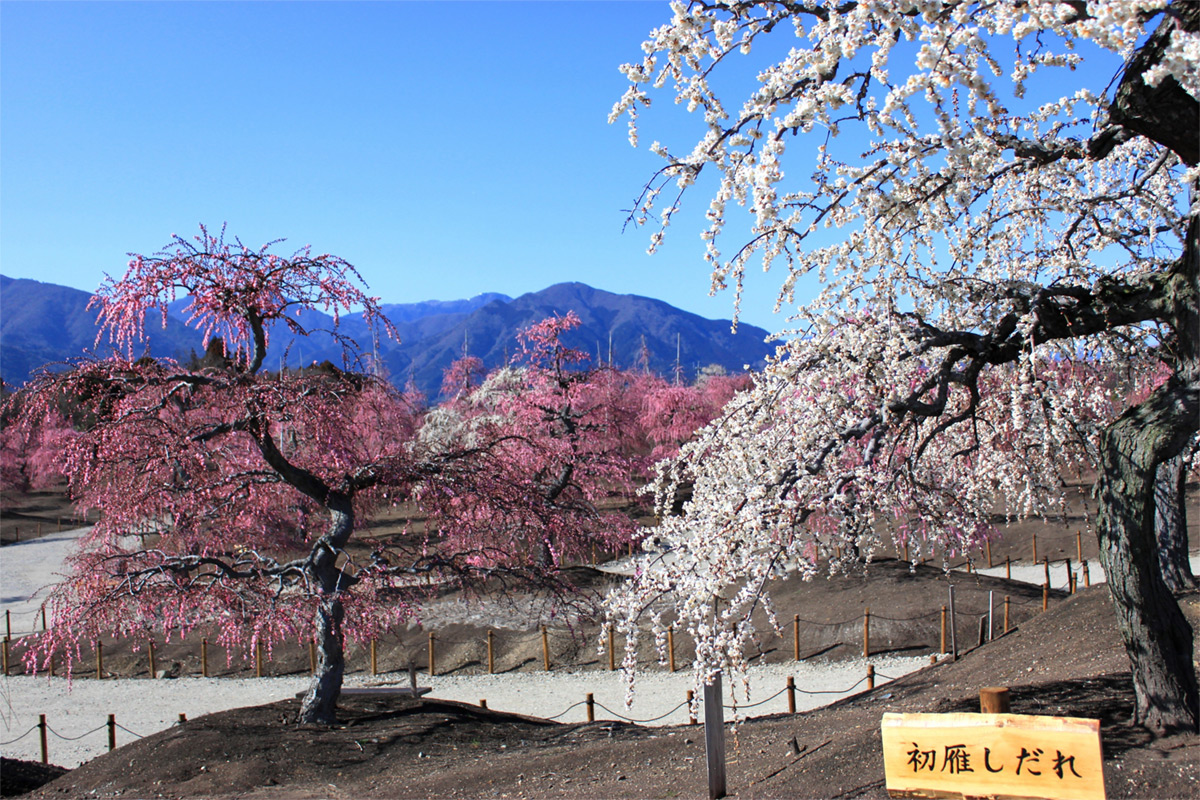 It's like a painting!
2.Yuki Shrine
More than 300 weeping plum trees bloom in spring at Yuki Shrine in Tsu City, Mie Prefecture.
It is also close to Suzuka Forest Garden.
The lovely plum blossoms are a perfect match for the Japanese atmosphere of the shrine. It is also a very popular photo spot.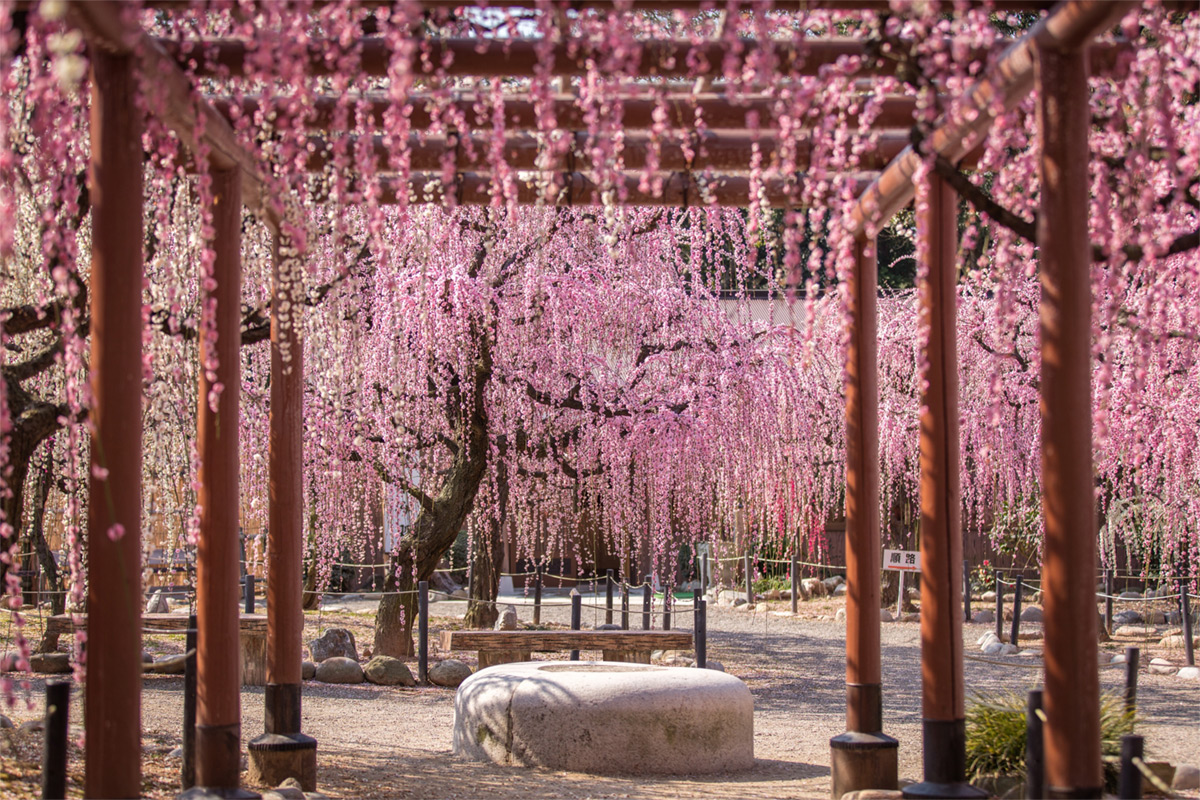 Some people come here early in the morning to take pictures, it's a famous plum blossom spot!
I heard that foreign tourists often visit this place.
3.Jonangu
Jonangu is located in Kyoto, one of Japan's most famous tourist destinations.
This is an easily accessible spot that can be reached by bus directly from Kyoto Station.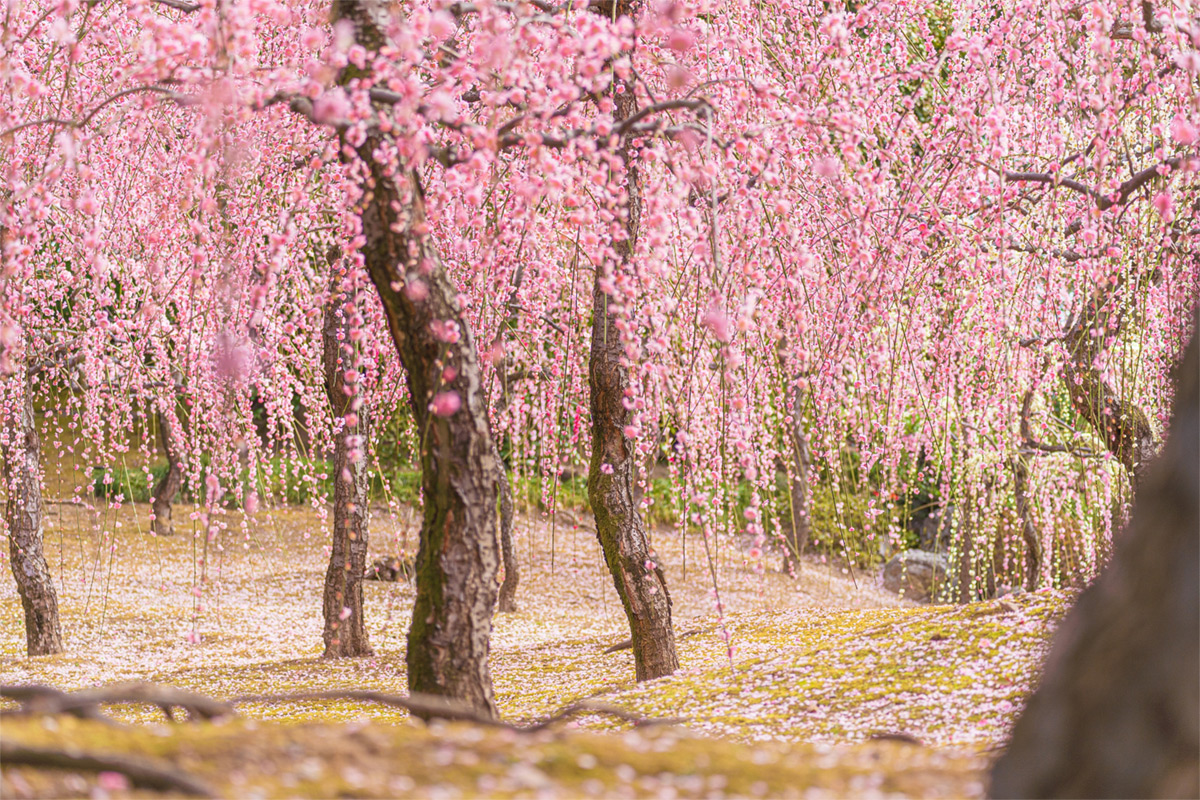 During the plum blossom season, about 150 red and white plum trees can be seen, and the lovely camellias also bloom!
You can see a beautiful feast of plum blossoms and camellias.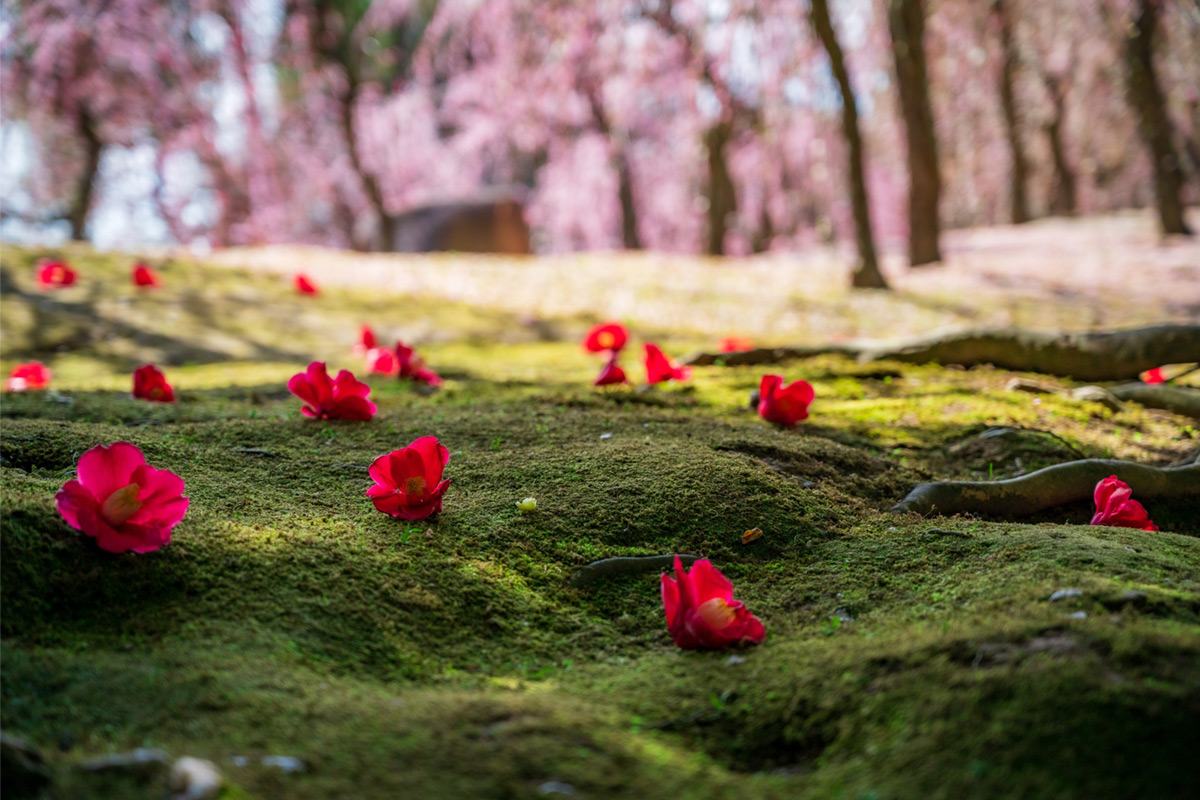 The well-maintained grounds are picturesque everywhere you look.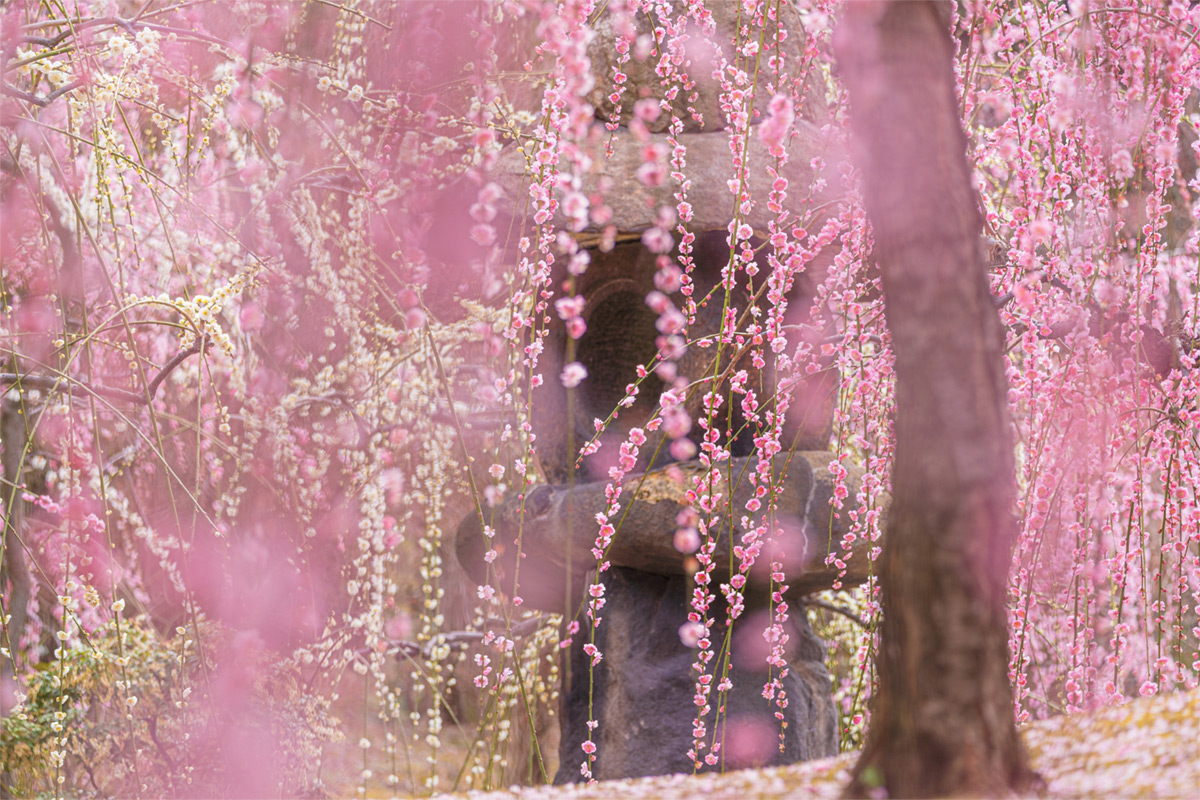 The full bloom is nice, but the way the petals fall is also beautiful.
The sight of plum blossoms wet from a bit of rain, or in a solemn atmosphere under cloudy skies, is also an attractive sight.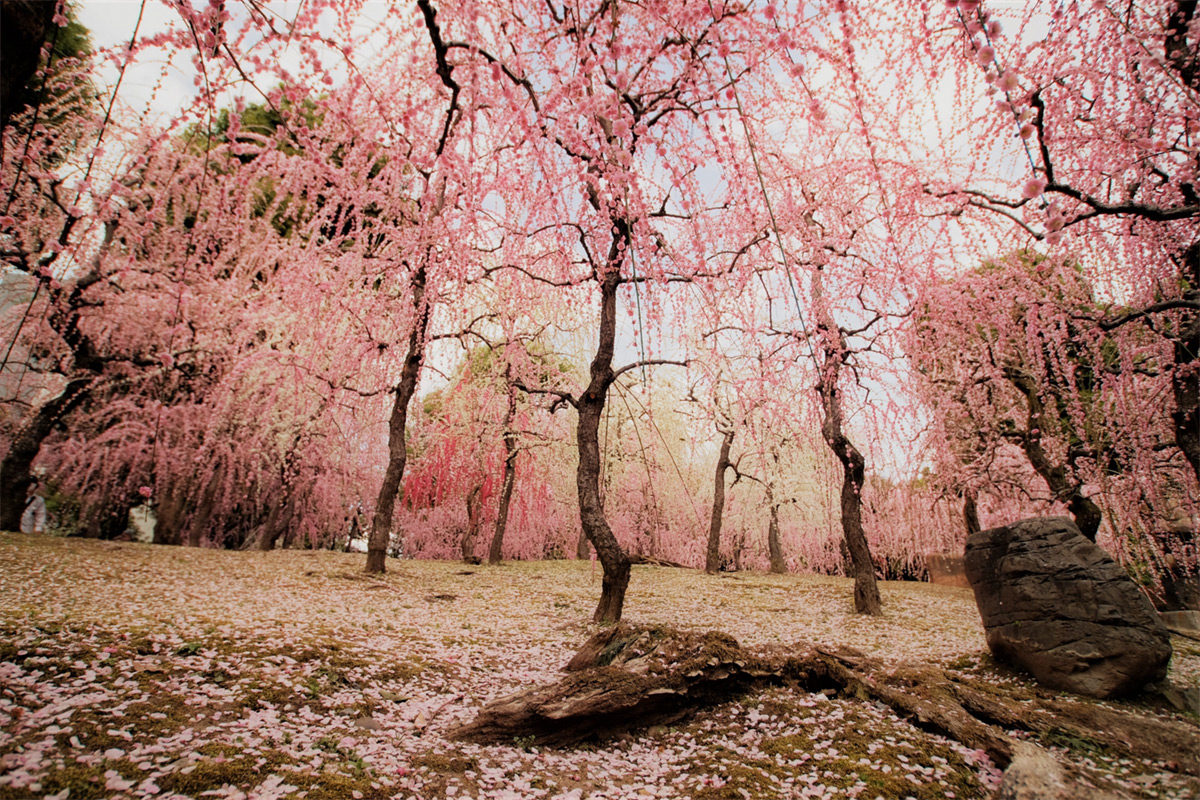 Depending on the weather and blooming conditions at the time of your visit, you can enjoy a variety of viewing options.
How was the view of the plum trees?
Japan has a variety of flowers that bloom in each of the four seasons. I will be introducing them again on this blog, so please come and take a look.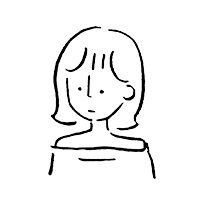 aki