5 Best places to see Cherry blossoms in Japan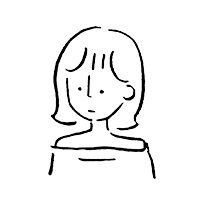 Written by aki
2022.03.13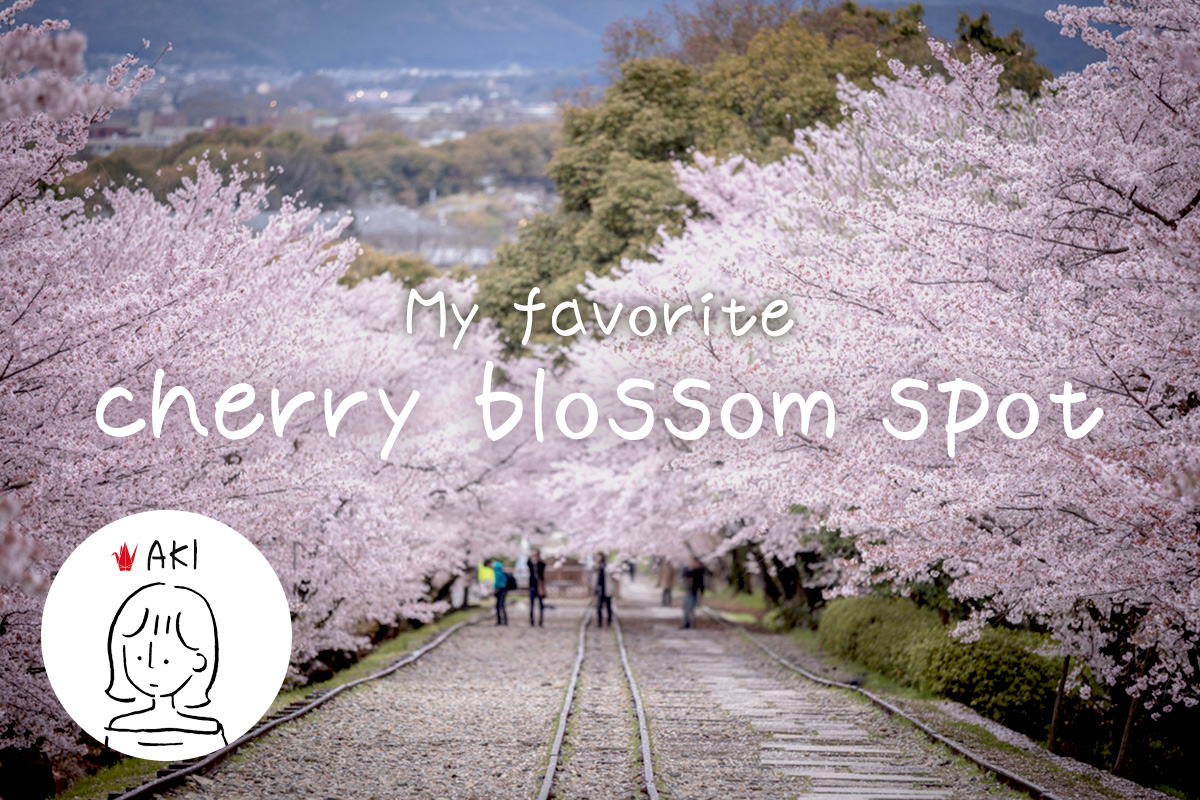 There are many cherry blossom sightseeing spots in Japan.
In this blog, I will introduce you to five recommended cherry blossom sightseeing spots from the "Kansai region" of Japan, where I live!
Keage Incline (Kyoto)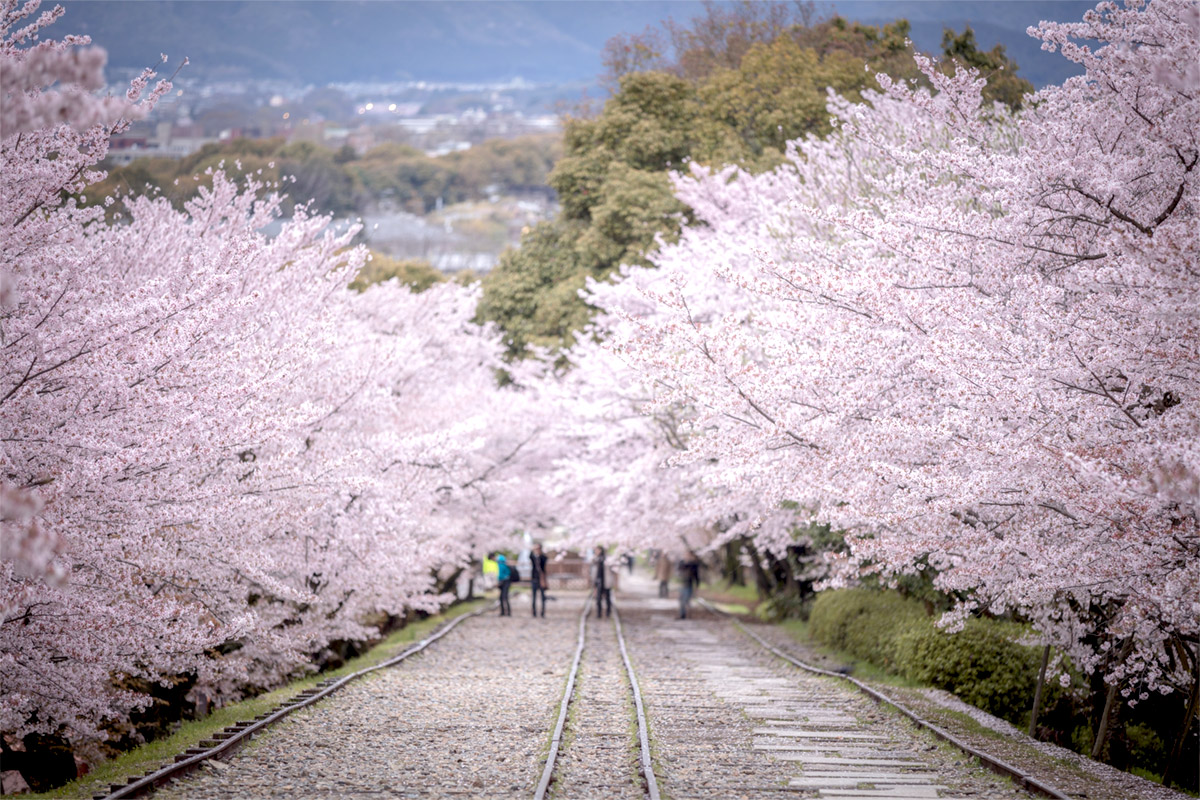 Collaboration of abandoned railway line and cherry blossoms!
You can walk on the abandoned rail line.
This place was originally built to transport goods by boat.
Since boats cannot go down the slope of the mountain, an incline was built to transport the boats.
It is a little bit retro scenery!
Ugui River (Shiga)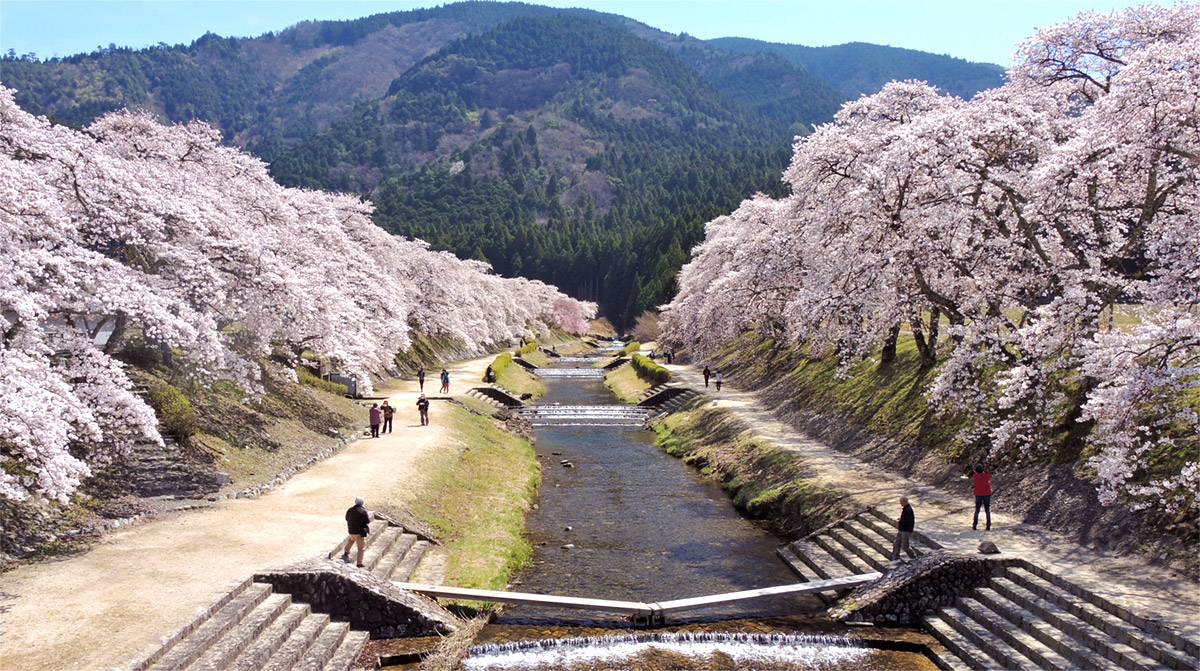 The scenery of about 200 cherry trees blooming along the river and the lush green mountains is beautiful!
Various types of cherry trees such as Someiyoshino, Oshima-zakura, and Botan-zakura can be seen in the entire area of this village.
In fact, the cherry trees in this area are carefully cared for by local residents.
They are working hard to preserve the beautiful cherry blossom scenery of Japan forever and ever.
The Cherry Blossom Festival was cancelled in FY2021 and FY2022 due to covid-19.
May covid-19 be gone as soon as possible and may you all see this beautiful scenery again!
Takami no sato(Nara)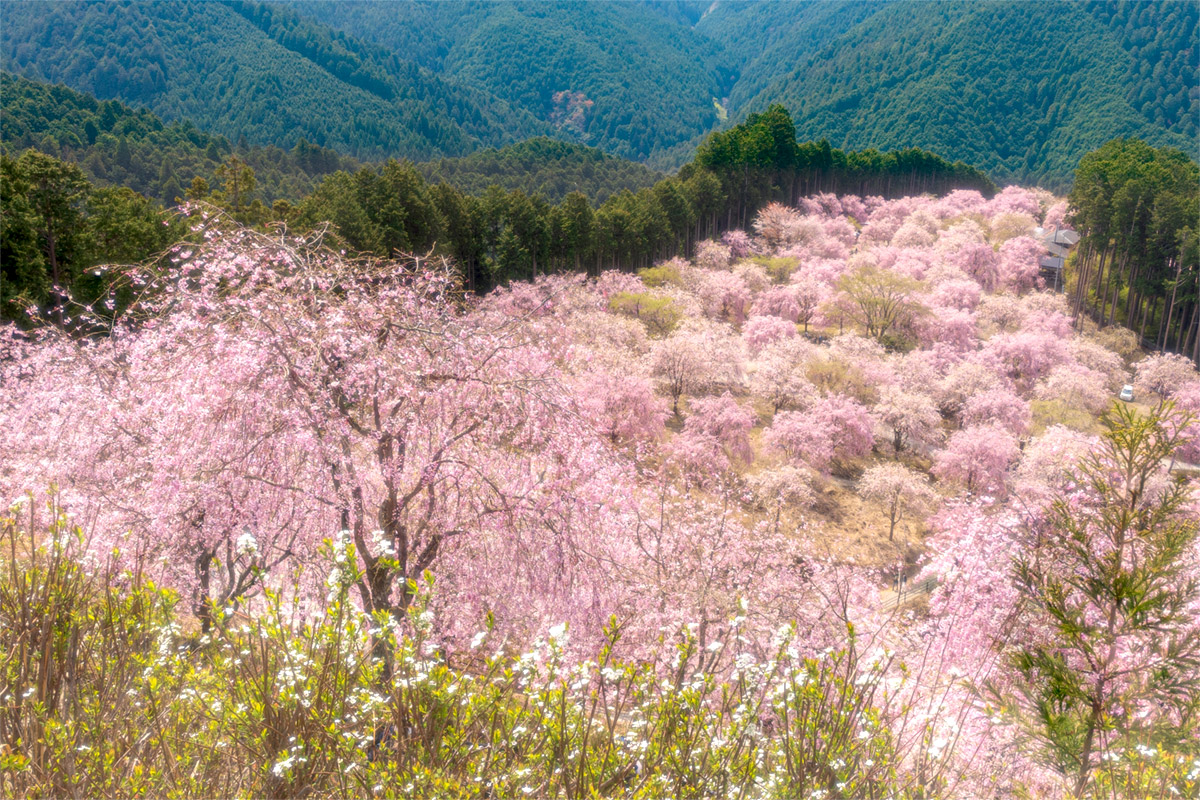 There are many cherry blossom viewing spots throughout Japan, but this "Takami no sato" is very unusual in that it is home to many varieties of weeping cherry trees.
This tourist spot was created by a father who wanted to make better use of the mountain and a mother who wanted to see beautiful cherry blossoms.
Very nice episode full of conjugal love.
The view of 1,000 cherry trees and mountains is spectacular.
It's also called the "Garden in the Sky!"
Kaizu-Osaki(Shiga)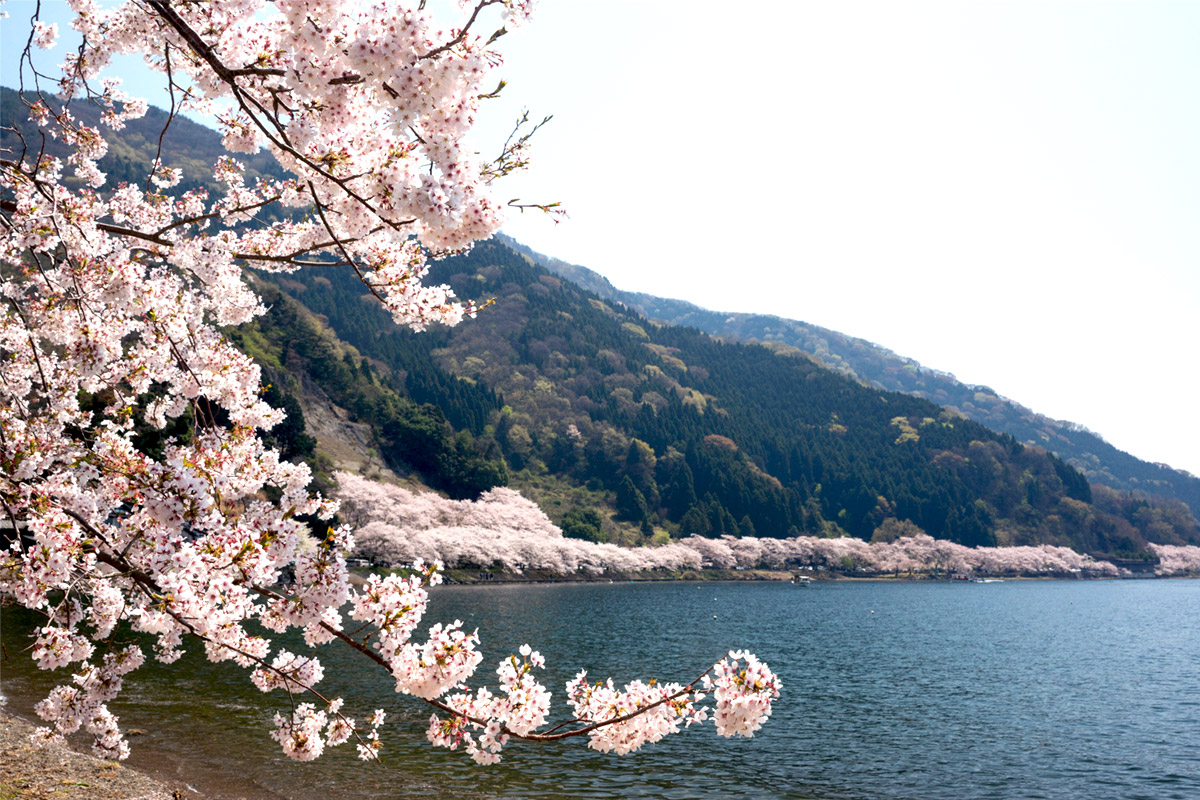 A view of cherry blossoms blooming along the lakeshore. Very beautiful.
It is a famous spot selected as one of the "100 best cherry blossom viewing spots in Japan".
This spot is also the focus of a cherry blossom preservation effort led by local residents.
In addition to the boardwalk, there are driving trails, biking trails, and cruises to enjoy nature!
Yuzuruha Dam(Awaji Island, Hyogo)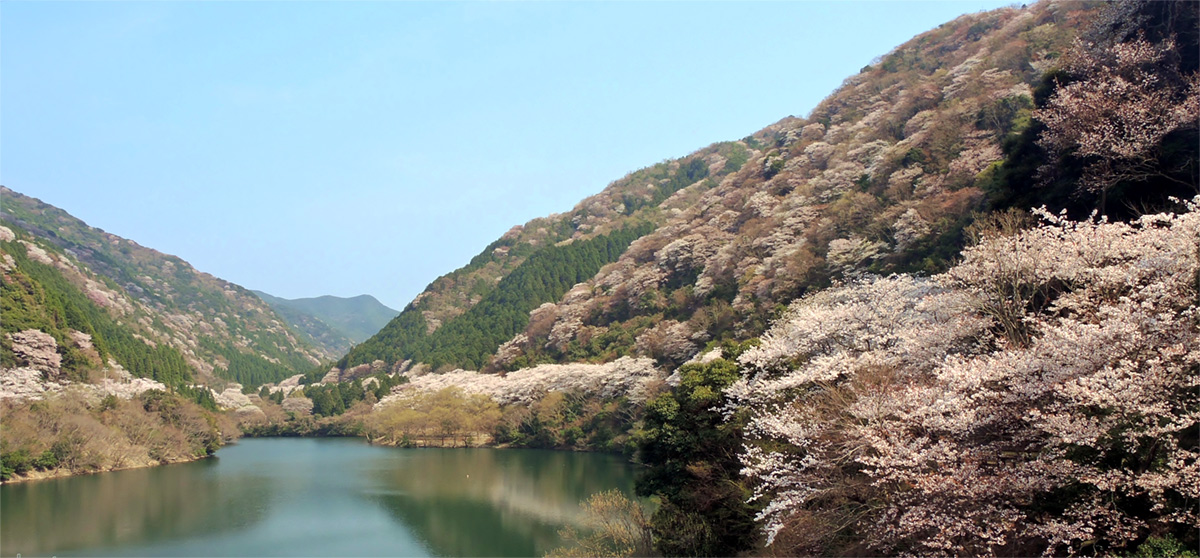 Around the dam at the foot of Mt. Yuzuruha, some 800 Someiyoshino cherry trees have been planted.
The area around the dam is maintained as a park, where people enjoy walking, running, and cycling.
The blue of the lake's surface and the pink of the cherry blossoms, this is a place where you can feel the fullness of nature.
And there are plenty more cherry blossom sights to see!
There are many more cherry blossom sights to see, but not enough to write about! (LOL)
I will share more on this blog.
When you come to Japan, be sure to go "hanami" (cherry blossom viewing)!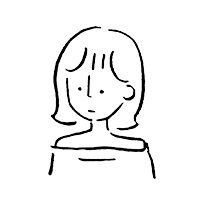 aki