Cherry Blossoms in Nara – 4 Recommended Spots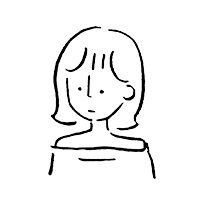 Written by aki
2023.04.22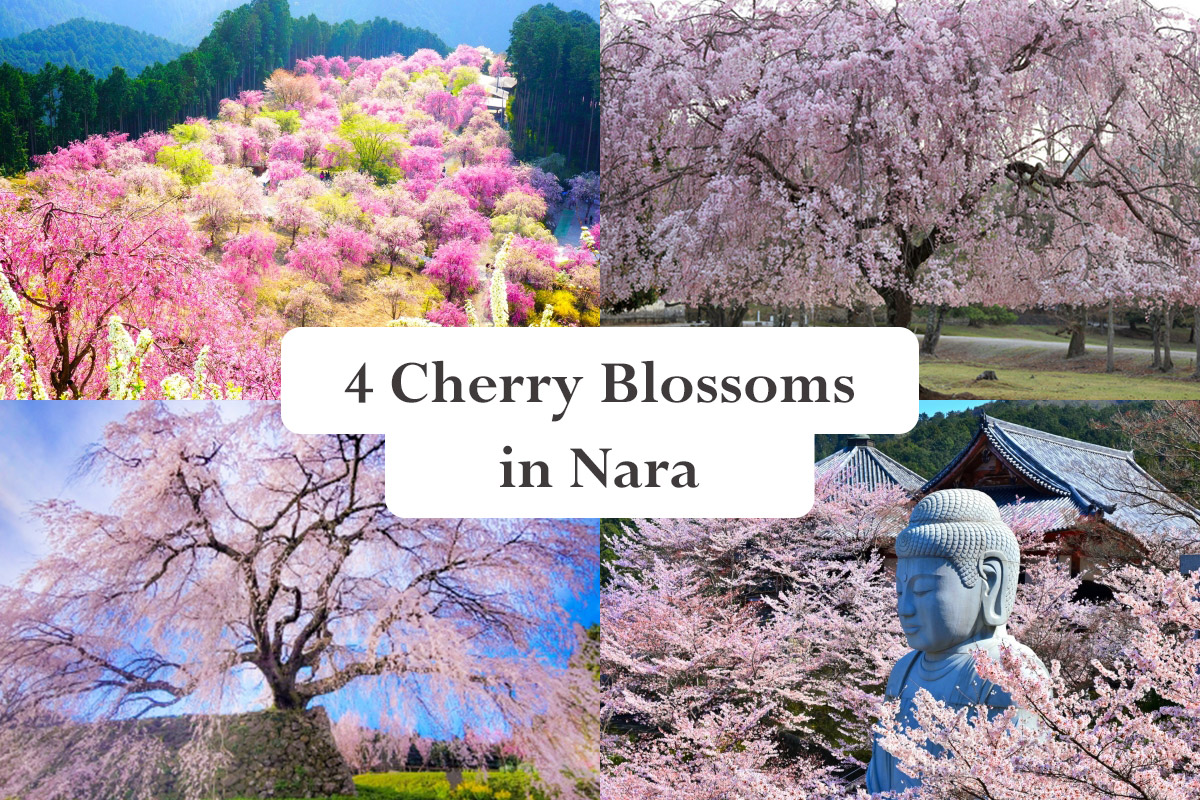 The other day, a friend of mine asked me, "I'm going to Nara, do you have any recommendations for cherry blossom spots?" I was asked.
I would like to share with you four cherry blossom spots in Nara that I have researched!
1. Takami no Sato
Located in the mountains at an elevation of 650 meters, this cherry blossom viewing spot has more than 1,000 weeping cherry trees in bloom.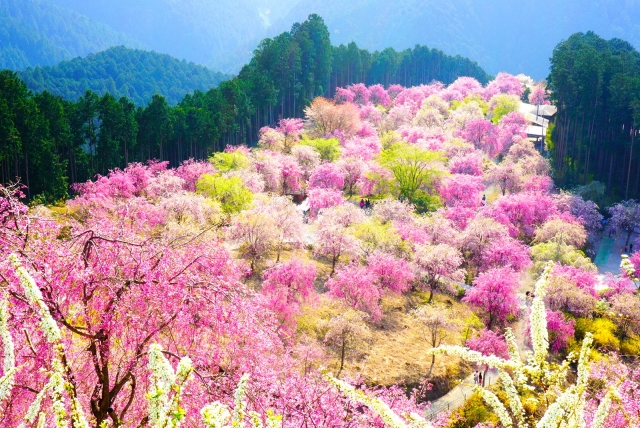 Incidentally, weeping cherry trees blooming densely together is a very rare sight in Japan.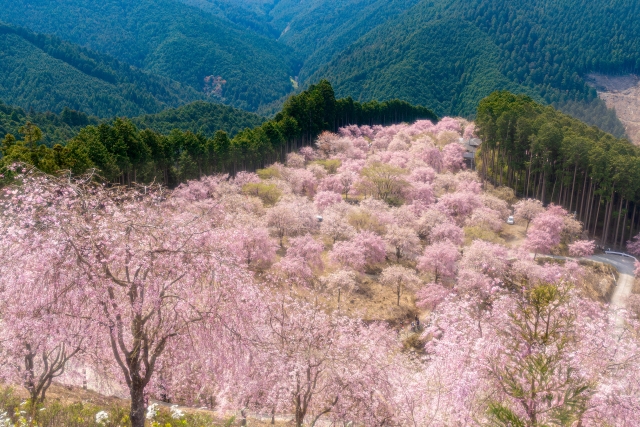 It is a very fantastic landscape!
Because of its beauty, it is also described as a "sakura garden in the sky".
Fee: Adults 1,000 yen, elementary school students 500 yen
2.Nara Park
In Nara Park, you can see a strangely shaped cherry blossom called "Okappa sakura(おかっぱ桜)".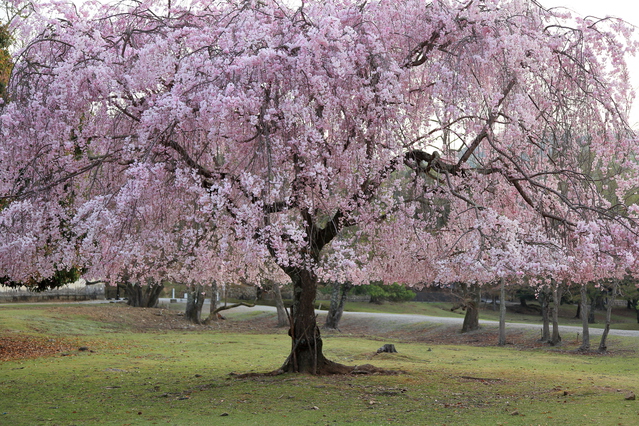 Okappa is Japanese for "straight cut hairstyle.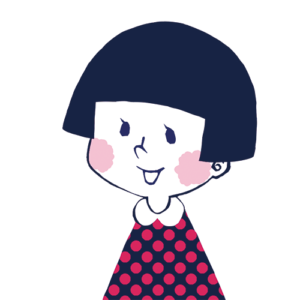 To illustrate, this is the kind of haircut we are talking about.
And the "Okappa sakura" in Nara Park was named after this similarity in hairstyle.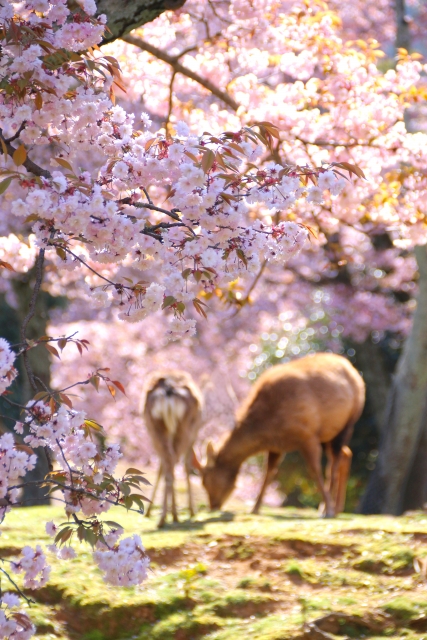 Nara Park is full of deer.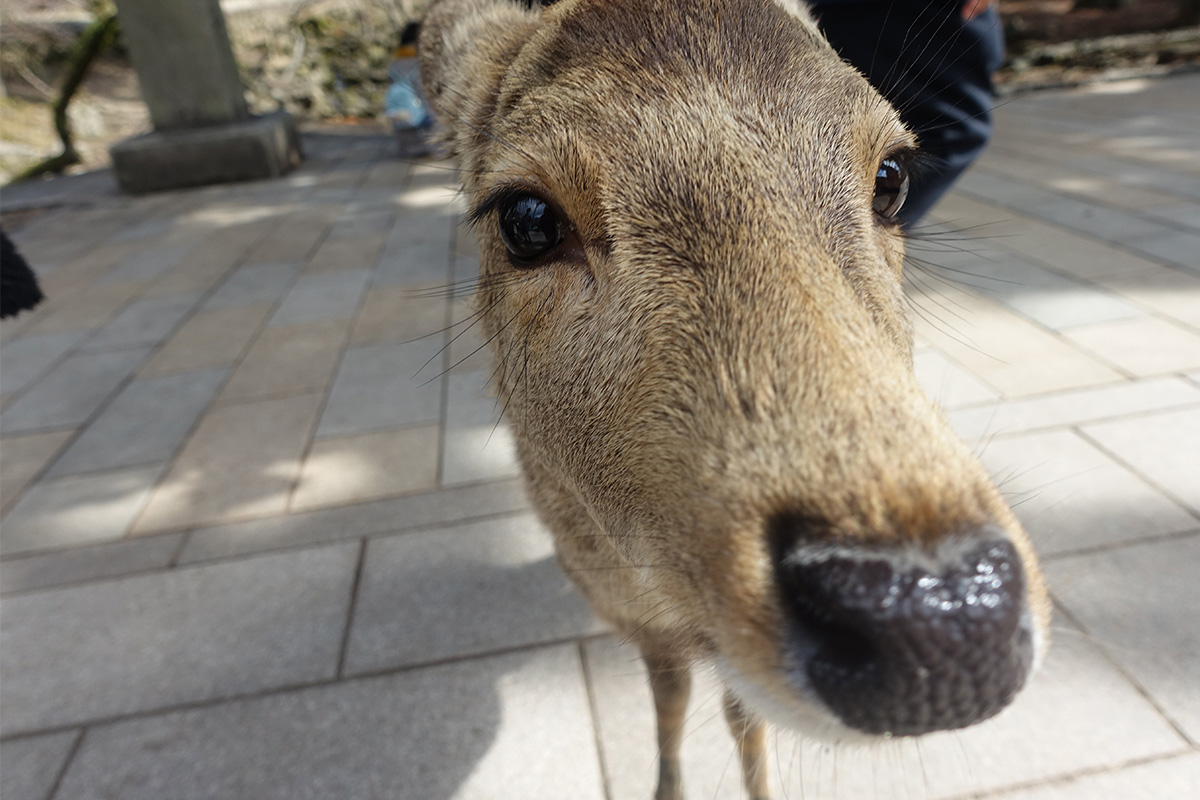 They sometimes eat the lower part of cherry trees, so they are neatly trimmed.
3. Tsubosaka Temple
A gigantic Buddha, approximately 15 meters high, sits in Tsubosaka-ji Temple.
In spring, the cherry blossoms in the precincts of the temple bloom like a wrap around the Great Buddha.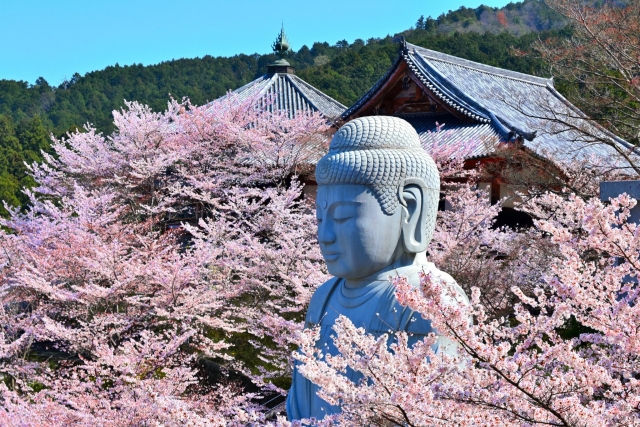 For this reason, it is popularly known as the "Great Cherry Blossom Buddha(SAKURA DAIBUTSU in Japanese)".
It is very powerful!
Fee: 600 yen for 18 years old and older, 100 yen for 17 years old and younger
4. Matabei Cherry Blossom
Matabei Cherry Blossom is located in Uda City, Nara Prefecture.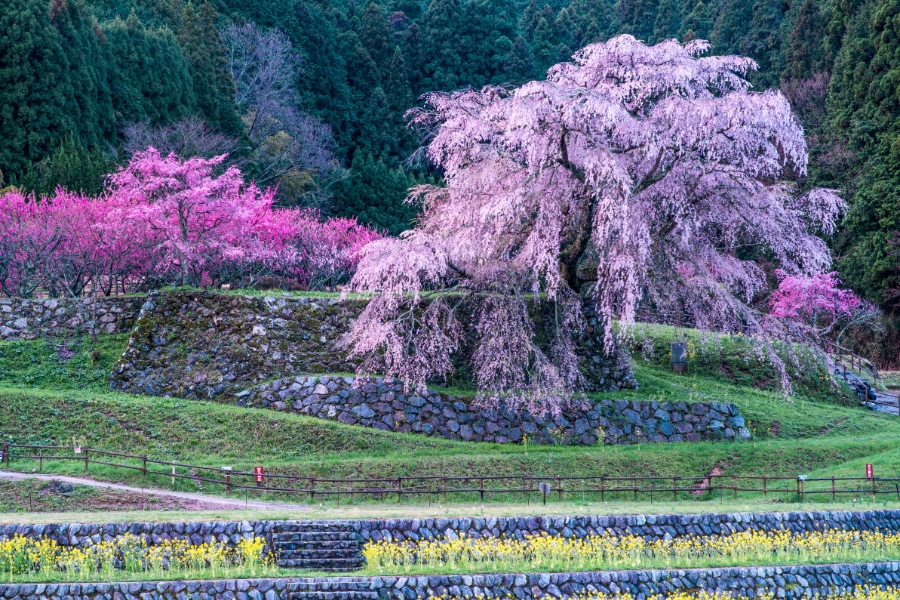 The tree is approximately 300 years old, 13 meters tall, and has a trunk circumference of over 3 meters.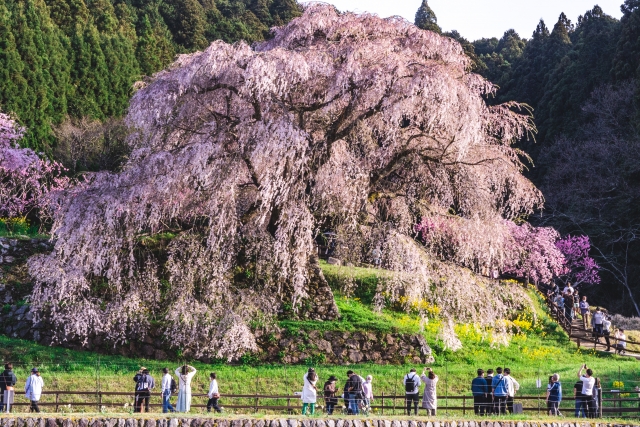 In fact, the correct name is "Hongo no Takizakura.
The reason why it was named "Matabei" is because of the legend that "Goto Matabei," a Japanese warlord in the past, lived in hiding here and the remains of his mansion.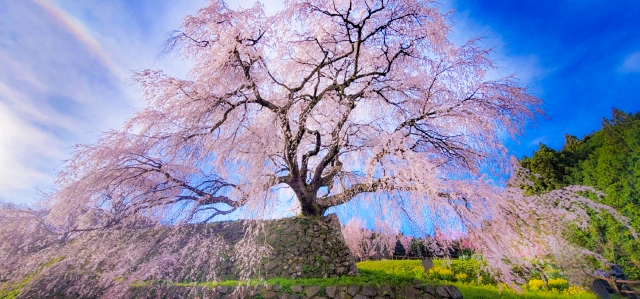 When viewed from below, the cherry blossoms appear to pour down like a waterfall.
Nara is so beautiful with its old townscape that it is also called the "Ancient Capital of Japan"!
Cherry blossoms are beautiful, of course, but Nara is also full of traditional Japanese buildings, which are especially popular among foreign tourists.
It is easy to get there by train. I have the impression that many people visit the area as a set with Osaka and Kyoto.
In particular, the friendly deer in Nara Park are a must-see. You should definitely visit there.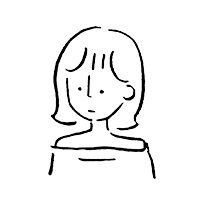 aki