World Heritage Site – Suganuma Gassho-Zukuri Village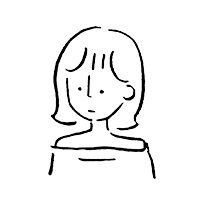 Written by aki
2023.10.24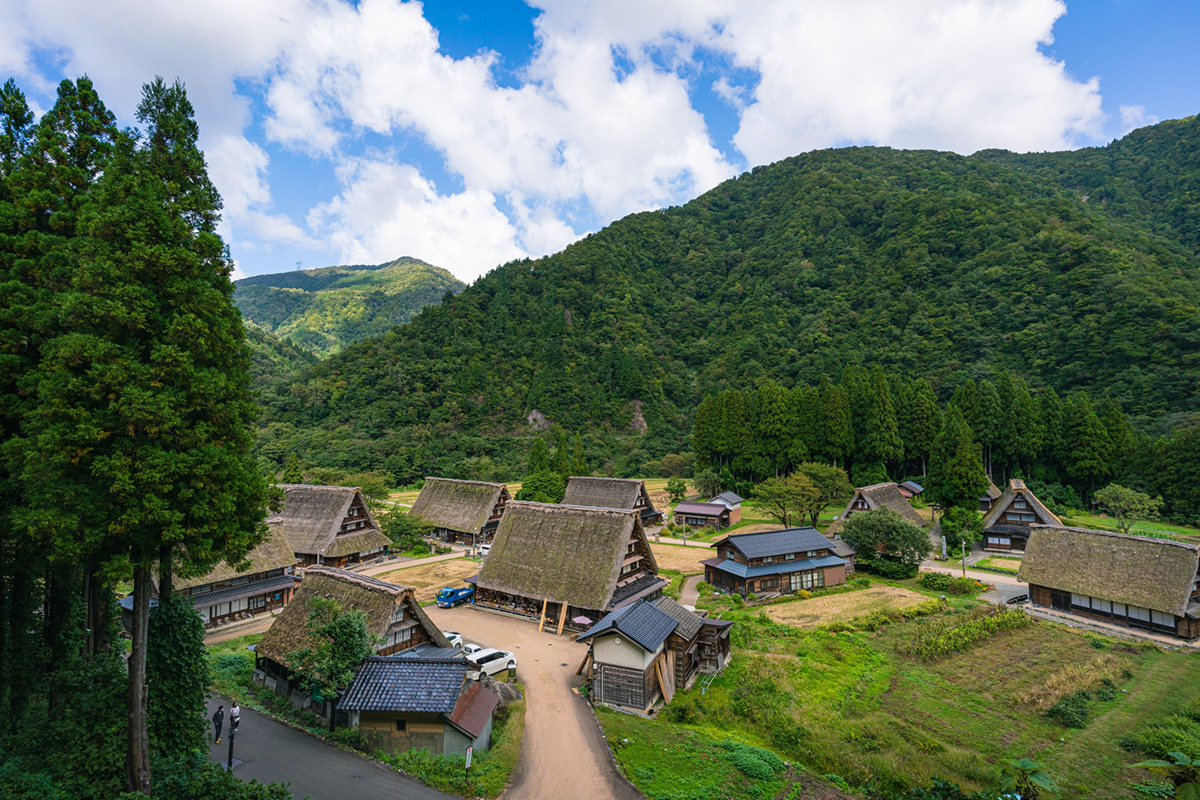 Gokayama is home to the Suganuma Gassho-Zukuri Village.Located in the southwestern part of Toyama Prefecture, this village still retains traditional Japanese houses.
The Gokayama region is surrounded by mountains that rise to 1,500 meters, and in winter there is a heavy snowfall of 2 to 3 meters.
The village of traditional houses in this area is called Suganuma Gassho-Zukuri Village.The building is strong enough to withstand the heavy snowfall of winter and retains the wisdom of the past.
Its beautiful appearance can be called the original landscape of Japan, and in December 1995, it was registered as a UNESCO World Cultural Heritage site along with Shirakawa-go in Gifu Prefecture.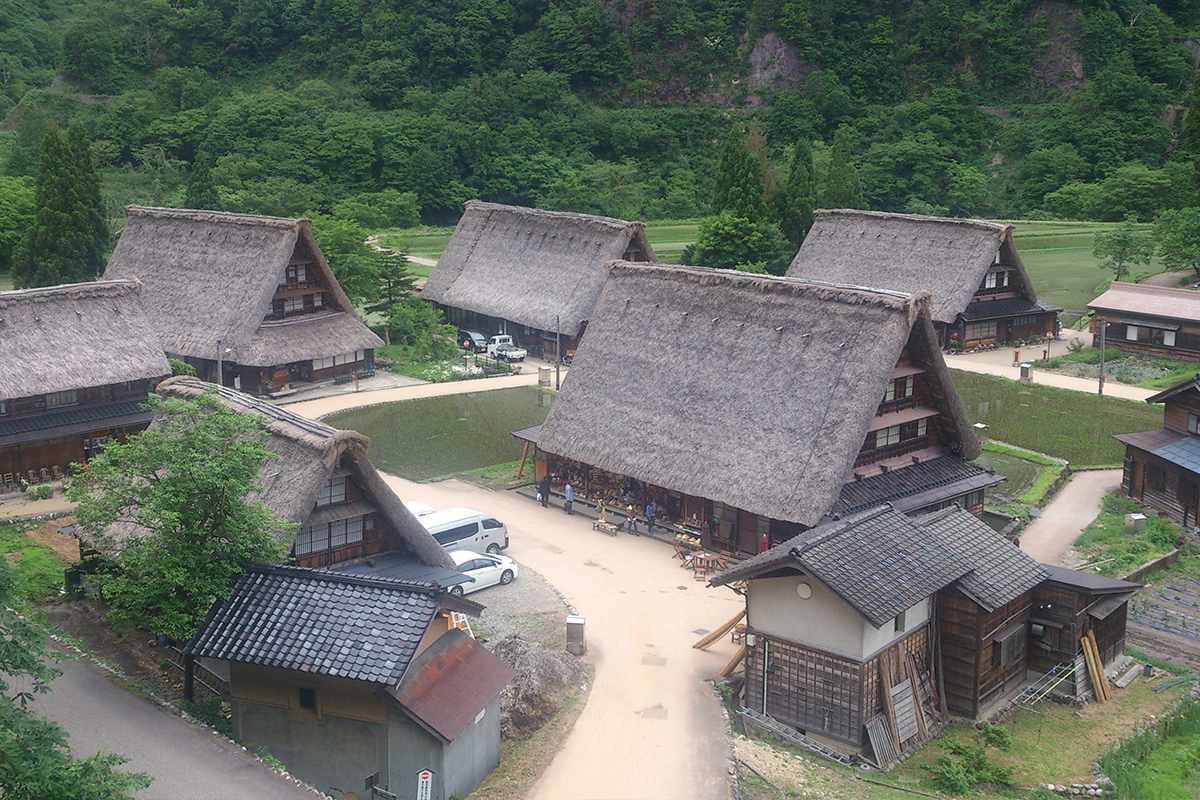 The entire area, including the surrounding mountains and forests, has been designated a World Cultural Heritage site. The attraction of this area is the integration of nature and daily life in its natural state, which has not been turned into a tourist attraction.
I visited this Suganuma Gassho-Zukuri Village this spring! It is a beautiful place with clean air, and I wanted everyone to know about it, so today I would like to share with you the charm of Suganuma Gassho-Zukuri Village.
*Incidentally, Suganuma refers to the name of the place. Gassho-zukuri is the name of the architectural structure.Gassho means to join hands. It is so named because the shape of the roof looks like a gassho (joined hands).
4 Seasons of Suganuma Gassho-Zukuri
The charm of Suganuma Gassho-Zukuri is the beautiful scenery woven together with the four seasons.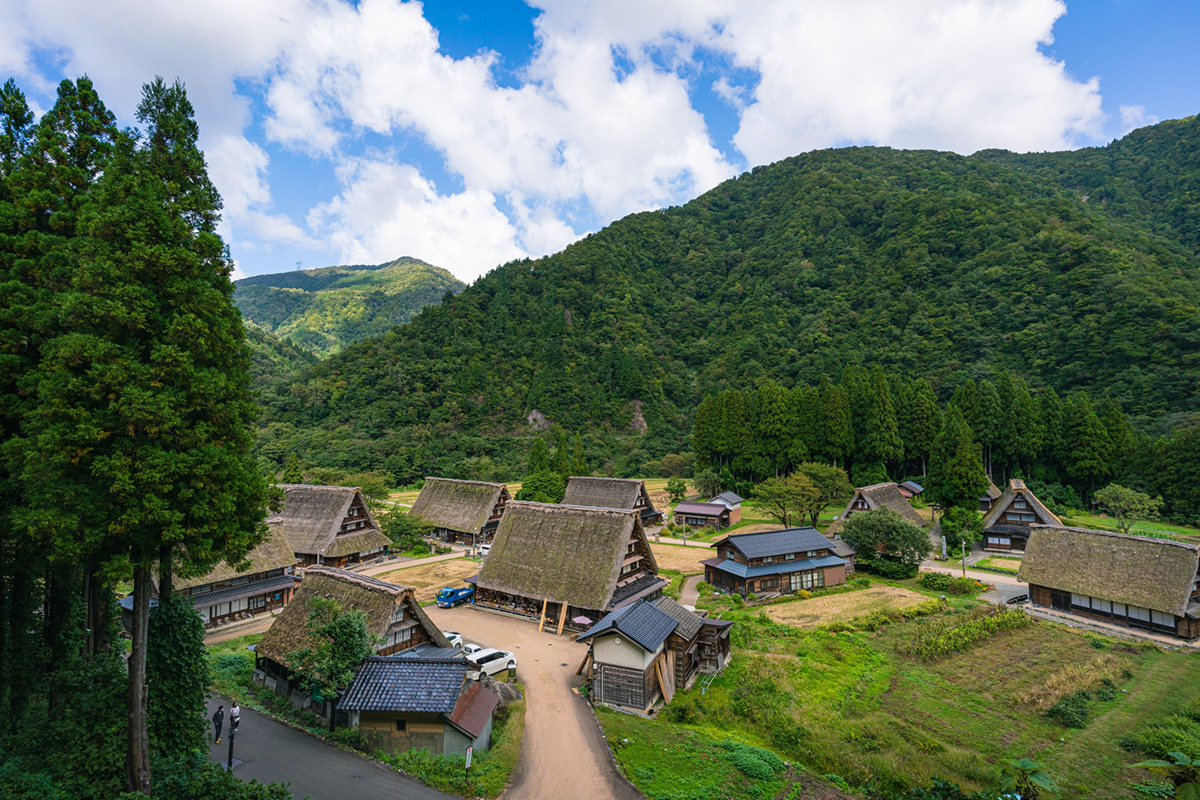 Scenery on a clear day. It is just like an old Japanese landscape.The landscape seems to be one in which nature and humans are slowly coexisting.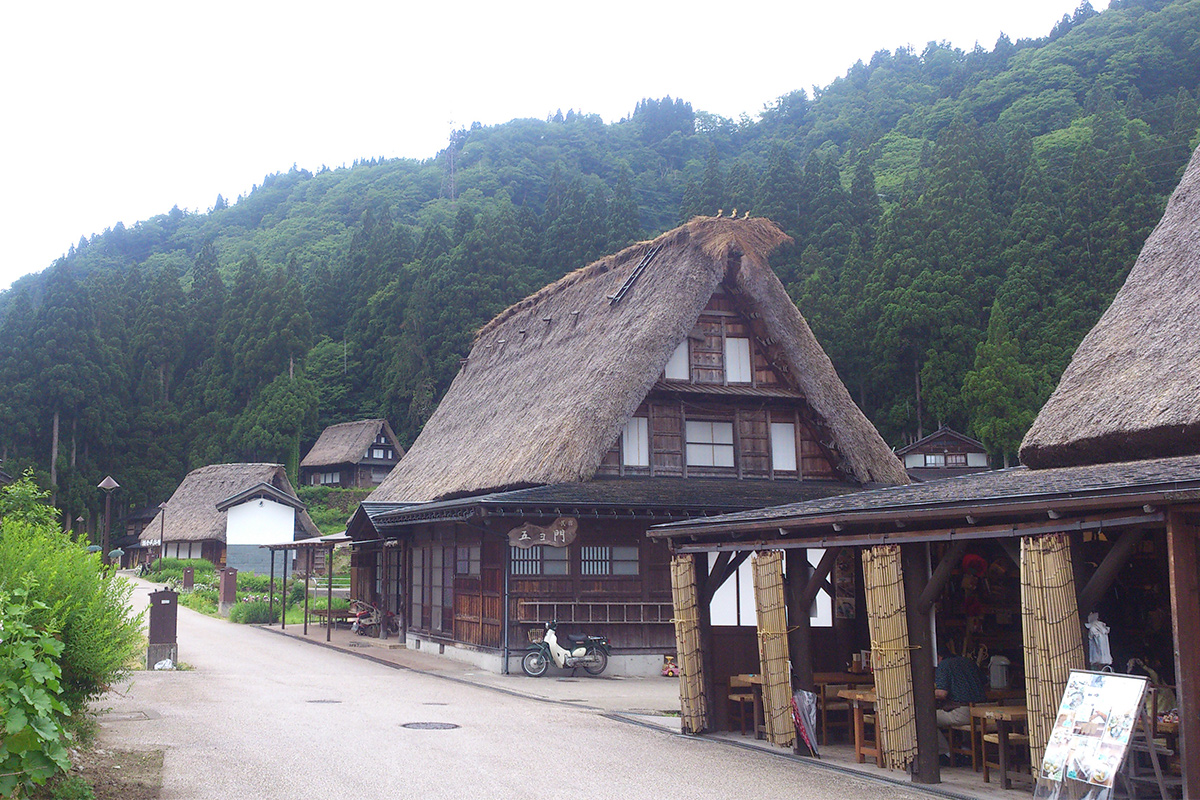 A slightly cloudy day is quite magical. The shape of this Suganuma gassho-zukuri house is indescribably beautiful.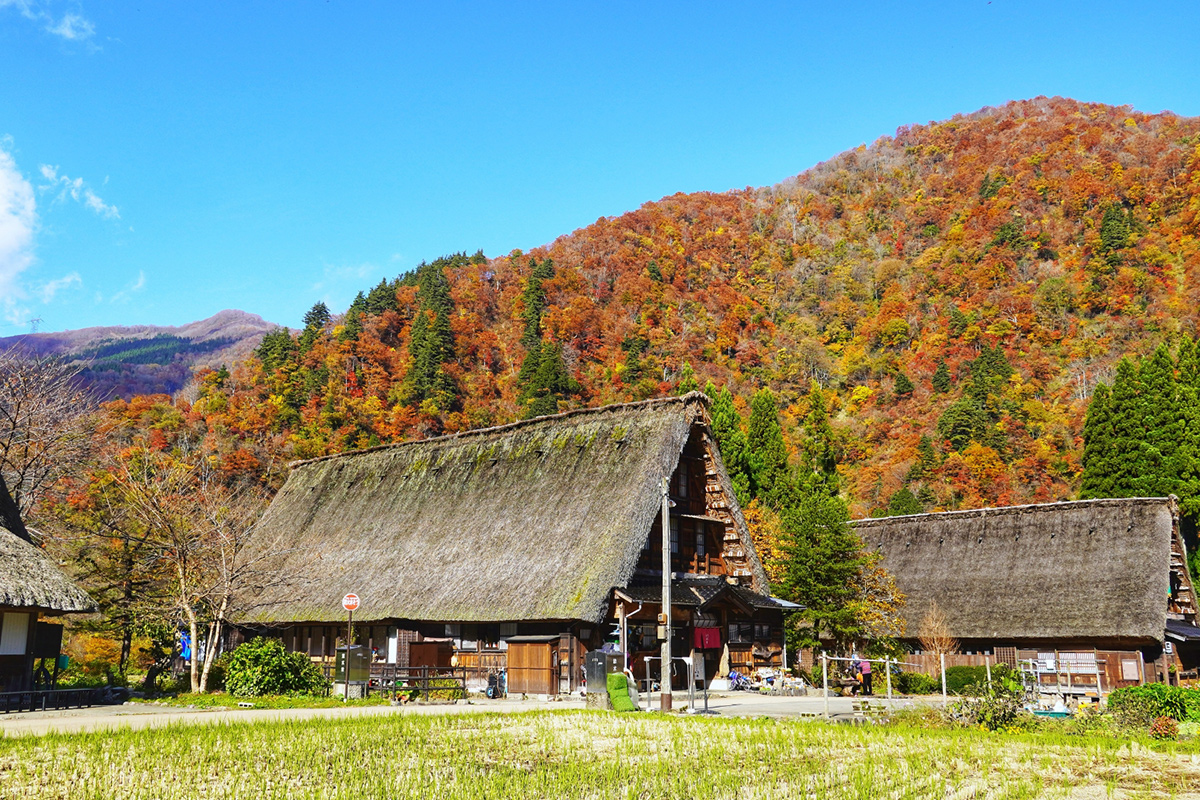 Autumn foliage is spectacular. Suganuma Gassho-zukuri buildings stand out against the red and orange leaves.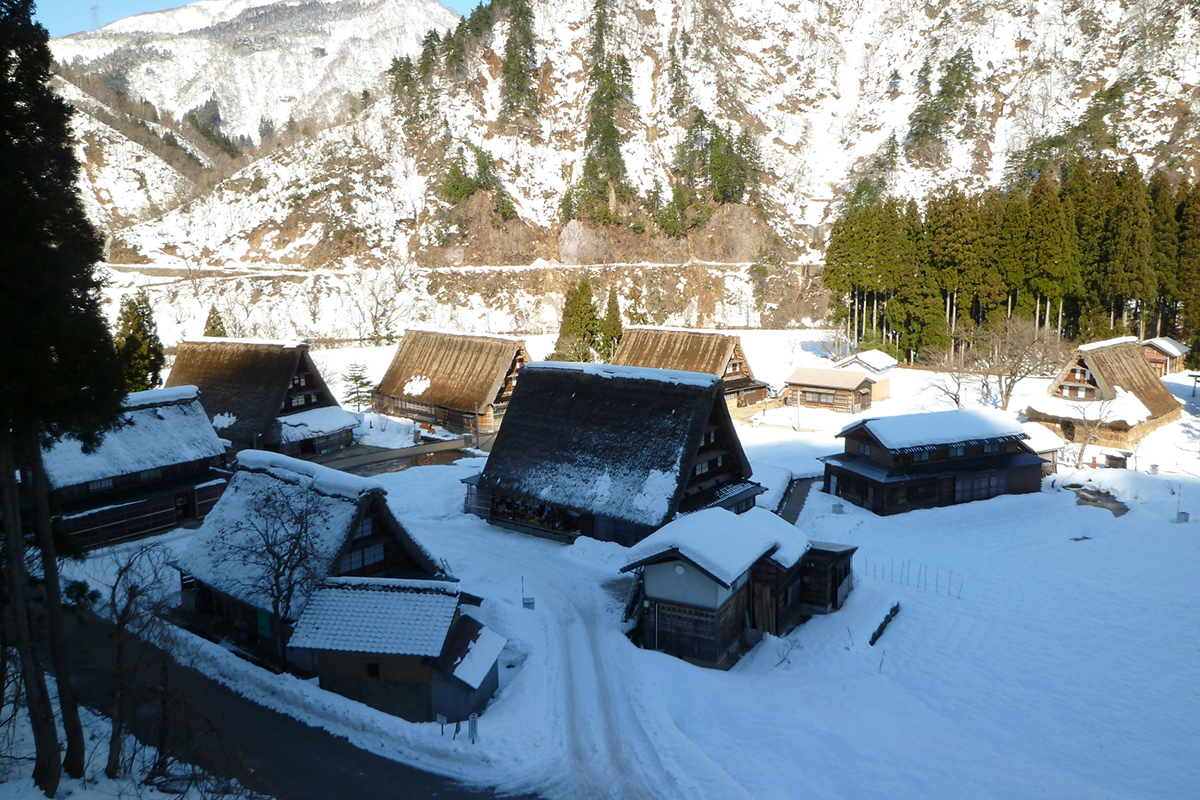 Snowy scenery is also beautiful. The roof is the most noteworthy feature.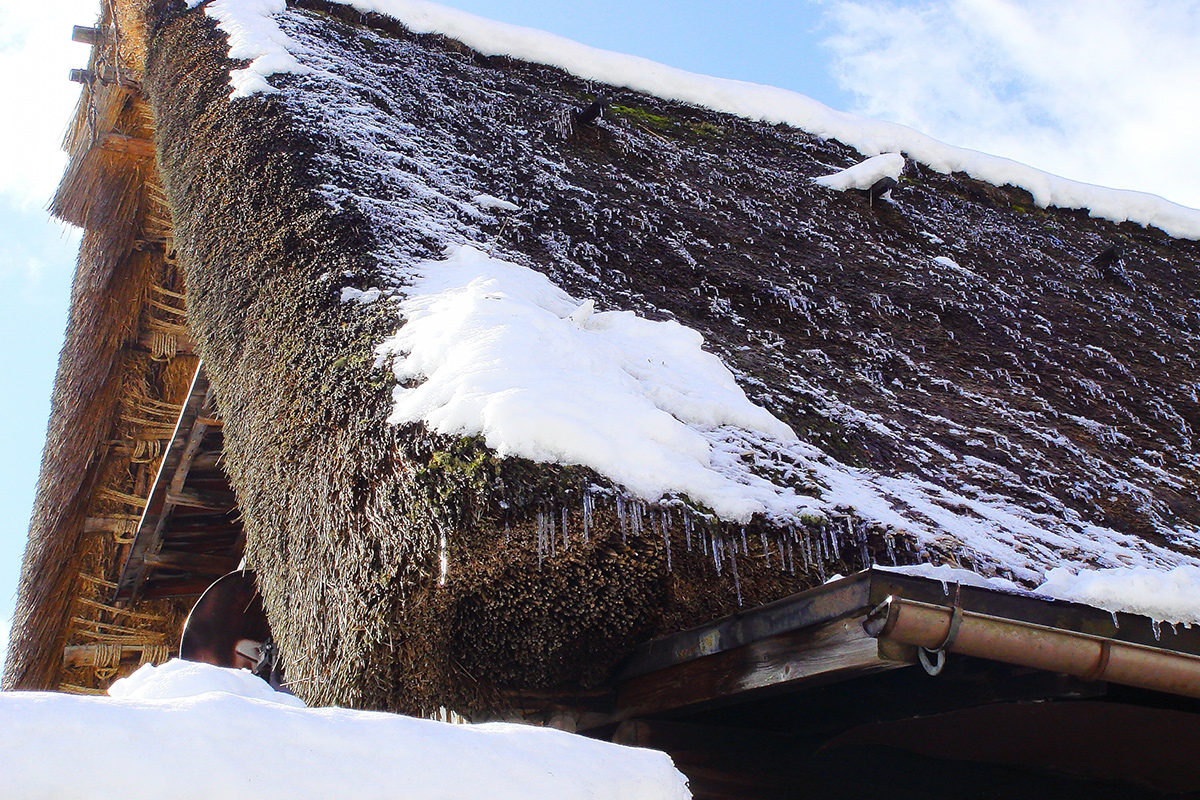 The roof slopes as steeply as 60 degrees. This is to withstand the weight of wet snow, but also to make it easier to slide off the snow and reduce the burden of snow removal.
This roof is made of thatch. It is cut in the fall, made into a snow fence, and dried over the winter until spring, when it is used as a roof.
I am amazed at the wisdom of the ancients, because they were able to live through this heavy snowfall with thatched roofs made in this way.
Here are some photos from the actual visit. Unfortunately, it was a cloudy day, but it was also very mysterious.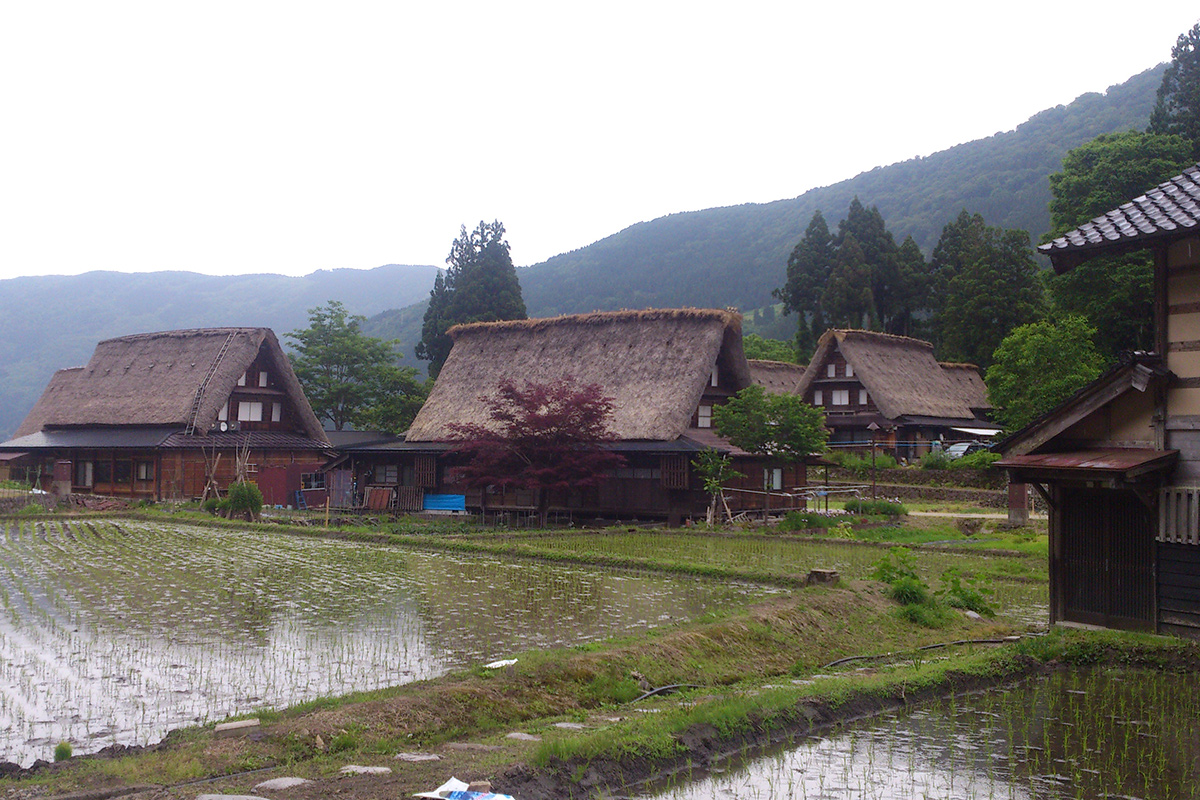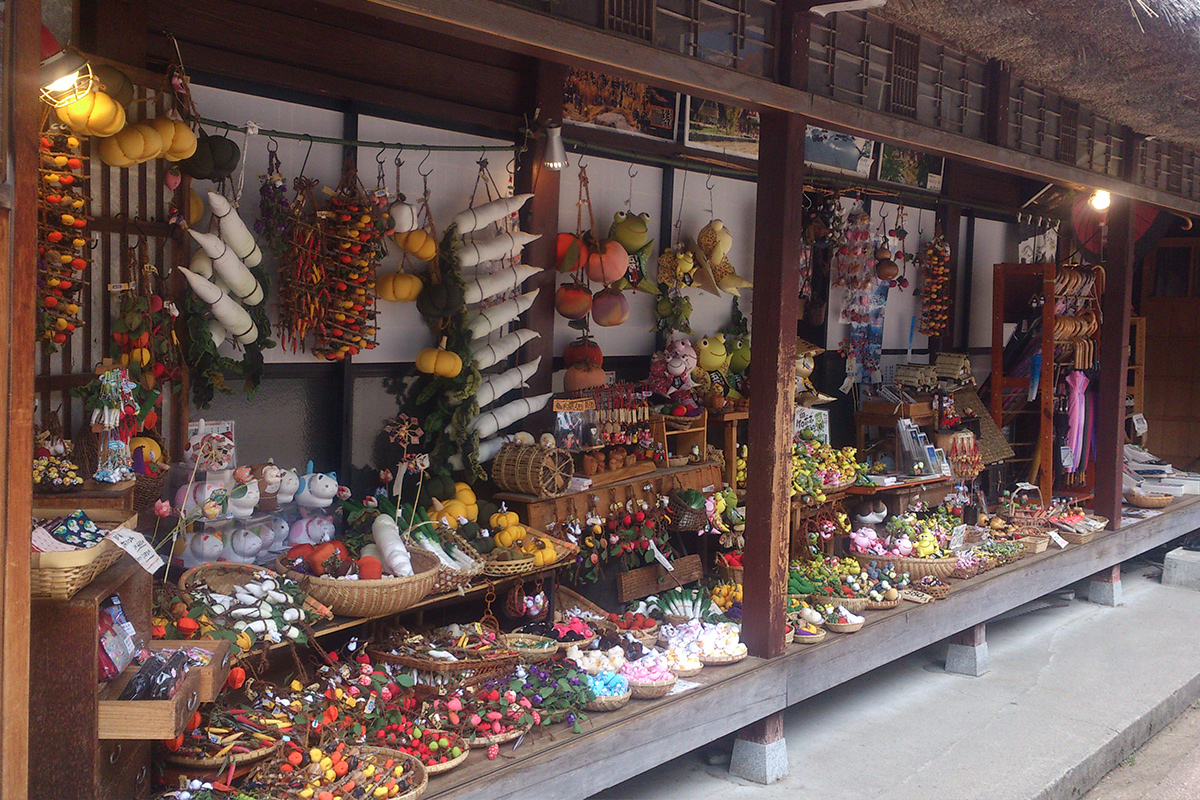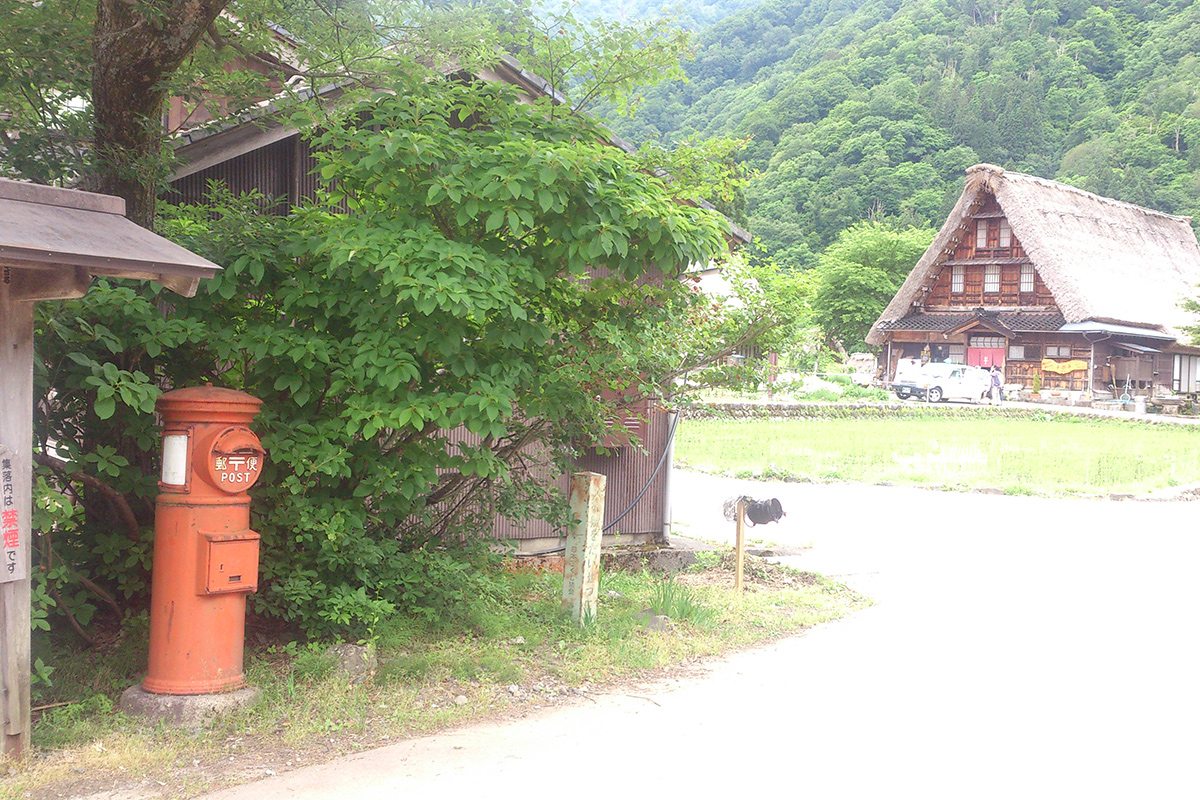 Shirakawa-go in Gifu Prefecture is more popular among foreign tourists, but I liked Suganuma Gassho-Zukuri Village because it is more in harmony with nature.
If you have been to Shirakawa-go once, you should definitely check this place out and have a look.
Suganuma Gassho-Zukuri Village
Hours of Operation
April – November … 8:00 – 17:00
December – March … 9:00 – 16:00
Parking lot admission until 16:00, until 15:30 in winter
Closed on December 31 and January 1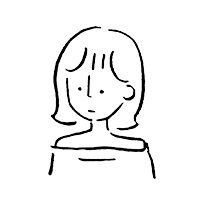 aki