Beautiful Japanese original landscape. Shiroyone Senmaida Rice Terraces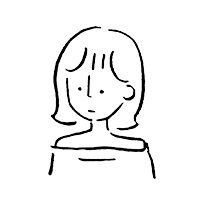 Written by aki
2023.02.16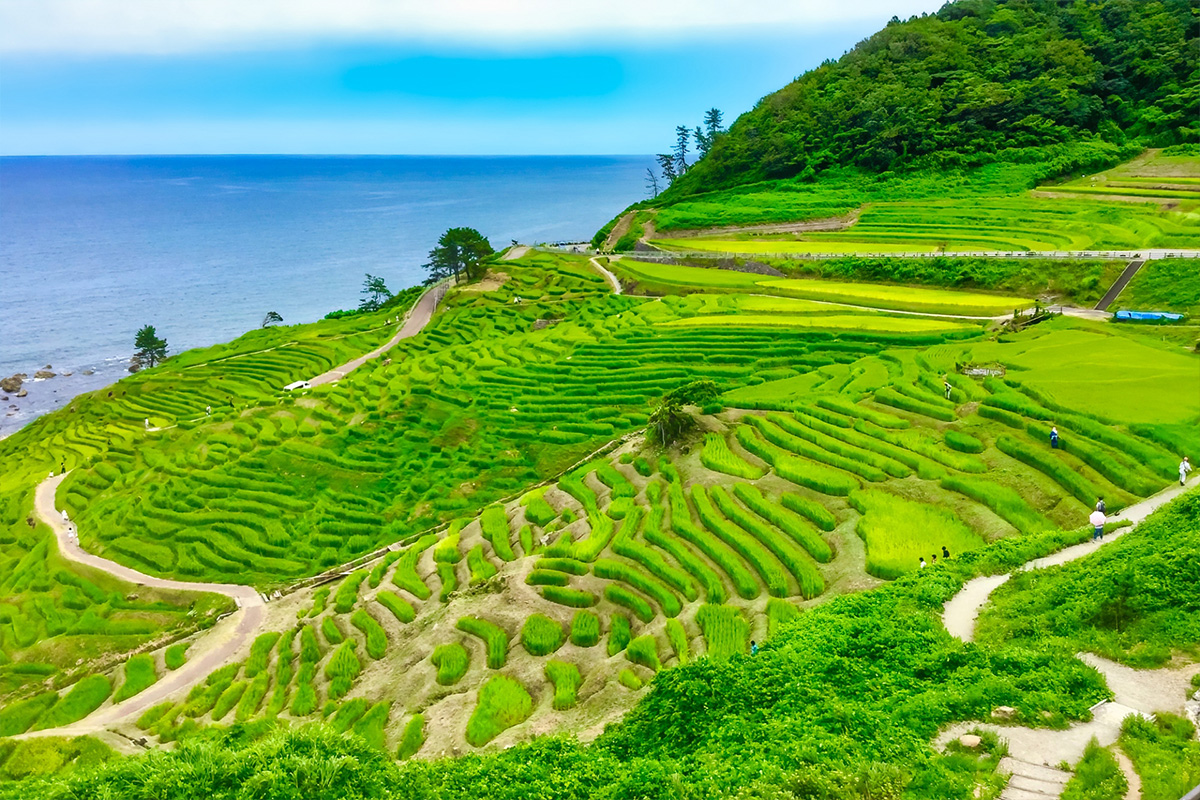 Rice is the staple food of Japan. In many parts of Japan, there are terraced rice paddies that produce a lot of rice.
Among them, have you ever heard of Shiroyone Senmaida Rice Terraces, which are very beautiful terraced rice paddies?
Today, I will talk about the terraced rice paddies of Shiromai Senmaida and their charms!
Shiromai Senmaida is located in an area recognized as a World Agricultural Heritage Site
Noto, where Shiromai Senmaida is located, was recognized as a World Agricultural Heritage site in 2011.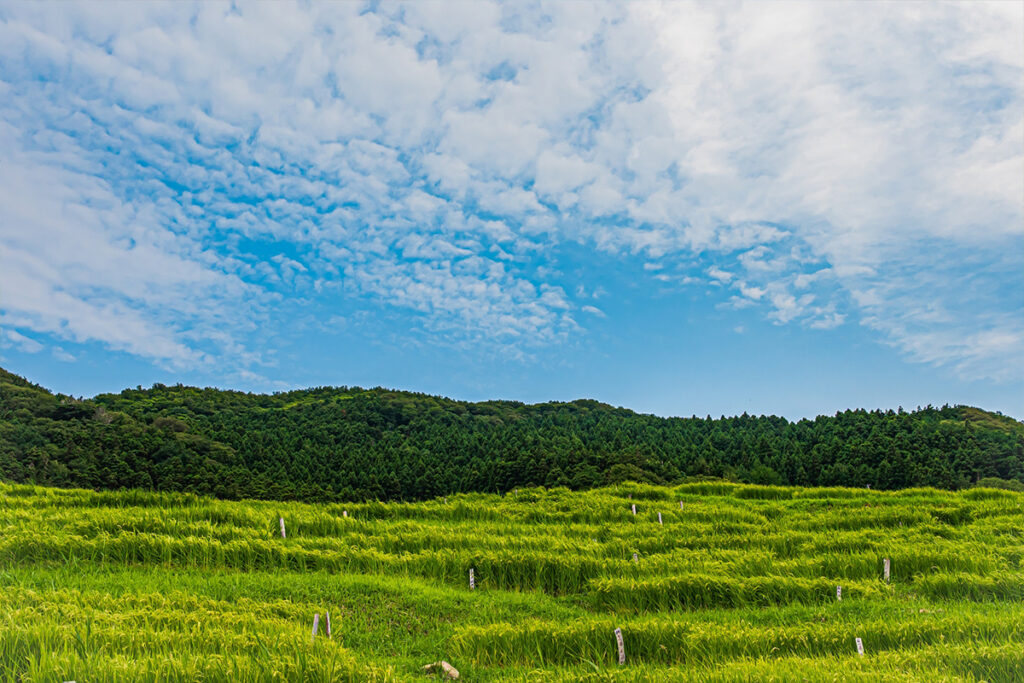 This Shiroyone Senmaida, a cluster of many rice paddies, is the original landscape of Japan.
The number of rice paddies, that's 1004!
Incidentally, Shiroyone Senmaida is written in Kanji as "白米千枚田".
白米(Shiroyone) means "white rice" and 千枚(Senmai) means thousand.
田"da" means rice field.
That means as many as 1,000 rice fields producing white rice.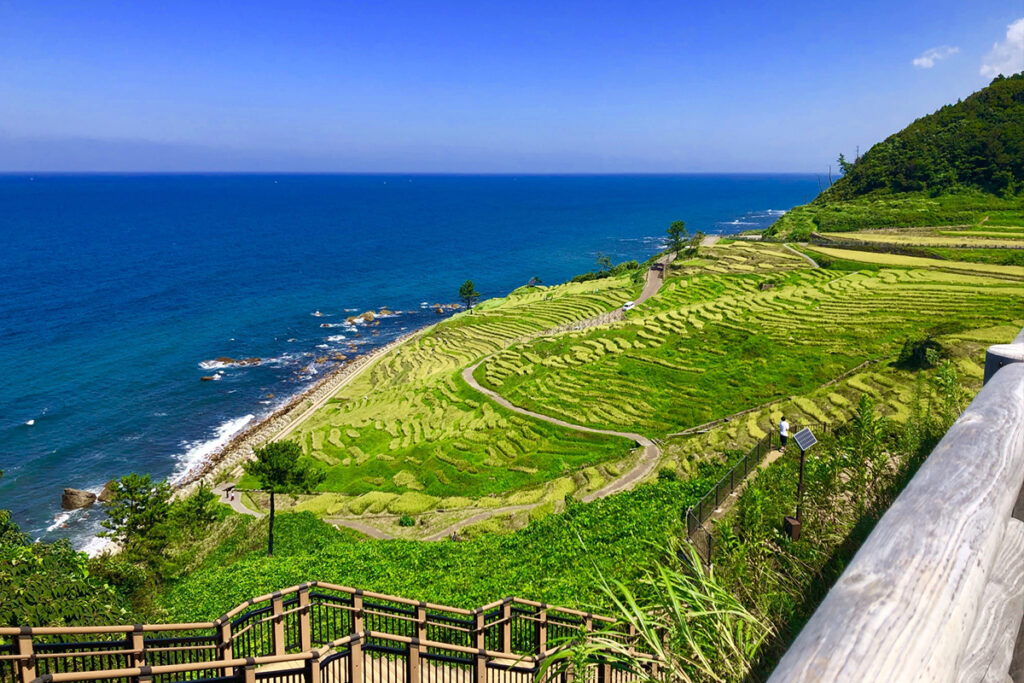 The Sea of Japan can be seen in the distance, and the scenery is very beautiful.
Incidentally, in 2006, the then Japanese prime minister visited the area and praised it, saying, "It's a spectacular view, a spectacular view".
It's a wonderful sight that touches the hearts of those who see it, and I hope to leave it behind for future generations.
Four Seasons in Siroyone Senmaida
The most wonderful thing about Shiroyone Senmaida is that each of the four seasons presents its own beautiful scenery.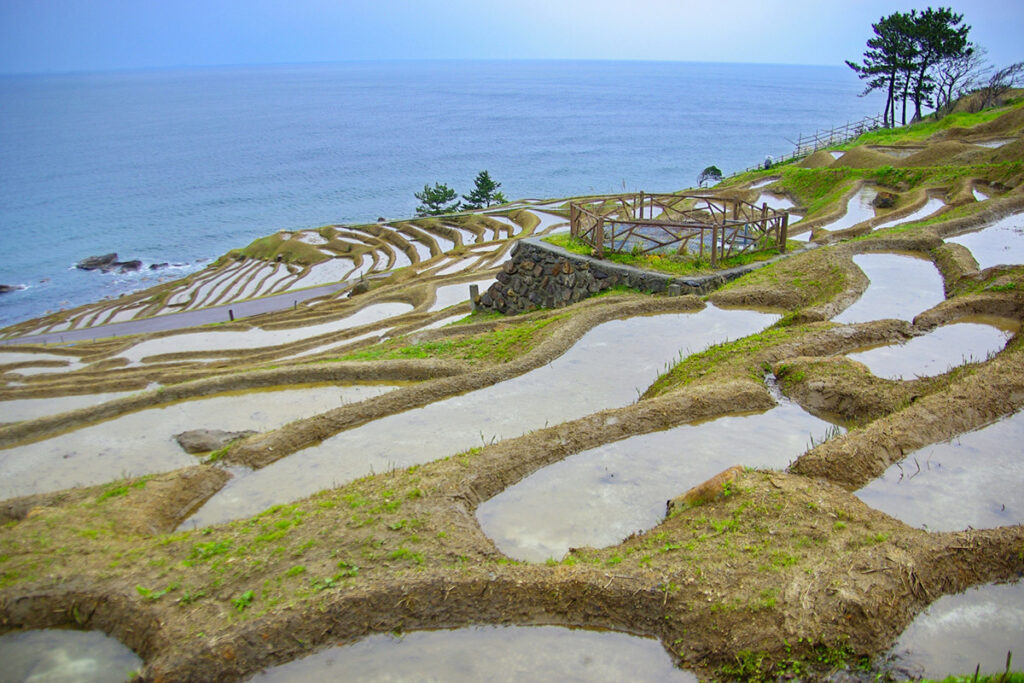 Shiroyone Senmaida before rice planting, with the sunlight reflecting off the surface of the water and making it sparkle.
"Now the rice farming begins!" This is a slightly exciting scene.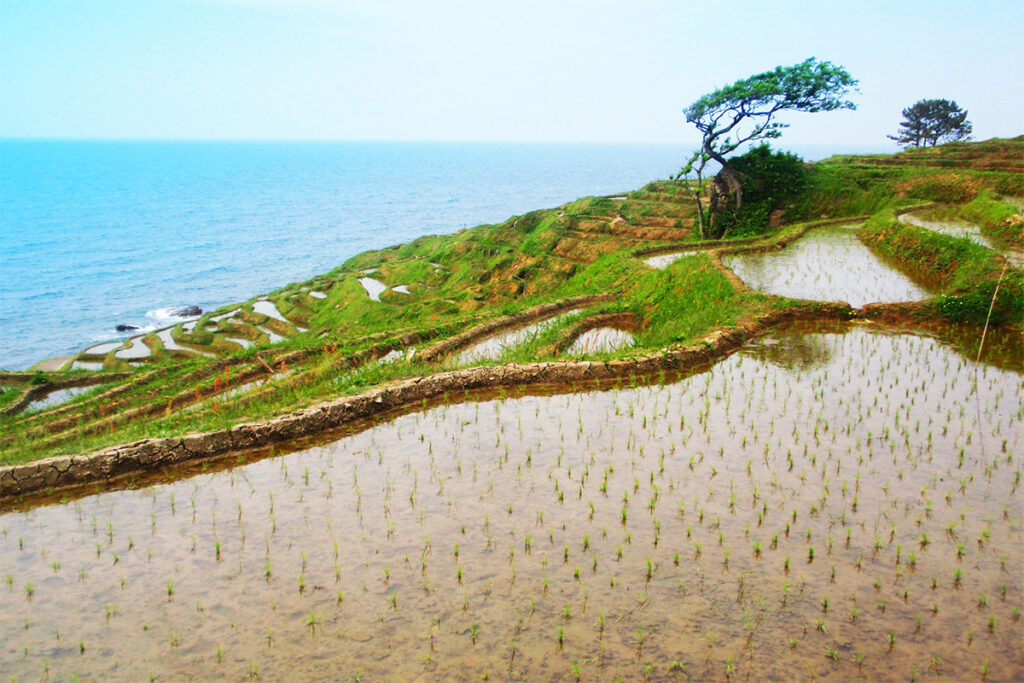 Shiroyone Senmaida just after rice planting.I thought it was a little bit cute.
How will it grow after this? I am excited.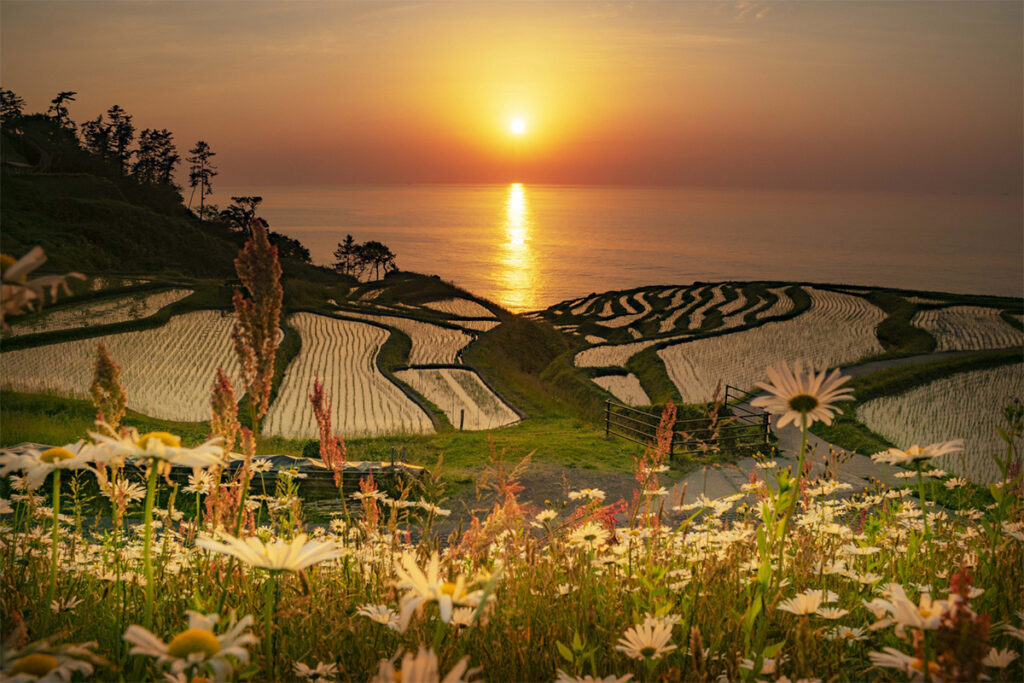 This is Shiroyone Senmaida at dusk.Very fantastic!
It is also a wonderful location to see the ocean on the other side of the rice paddies.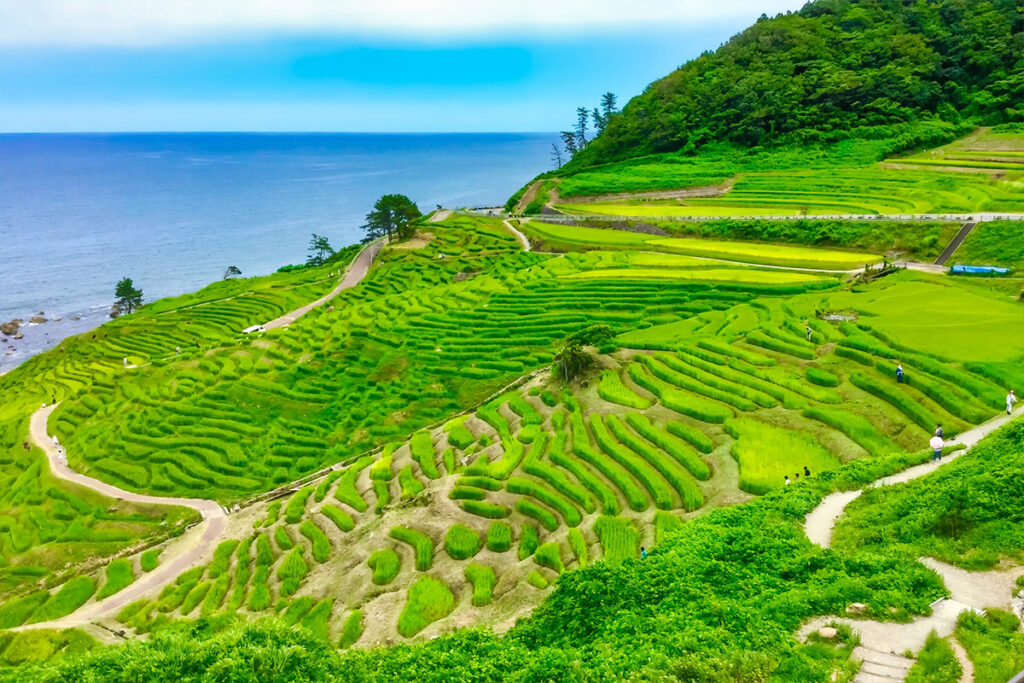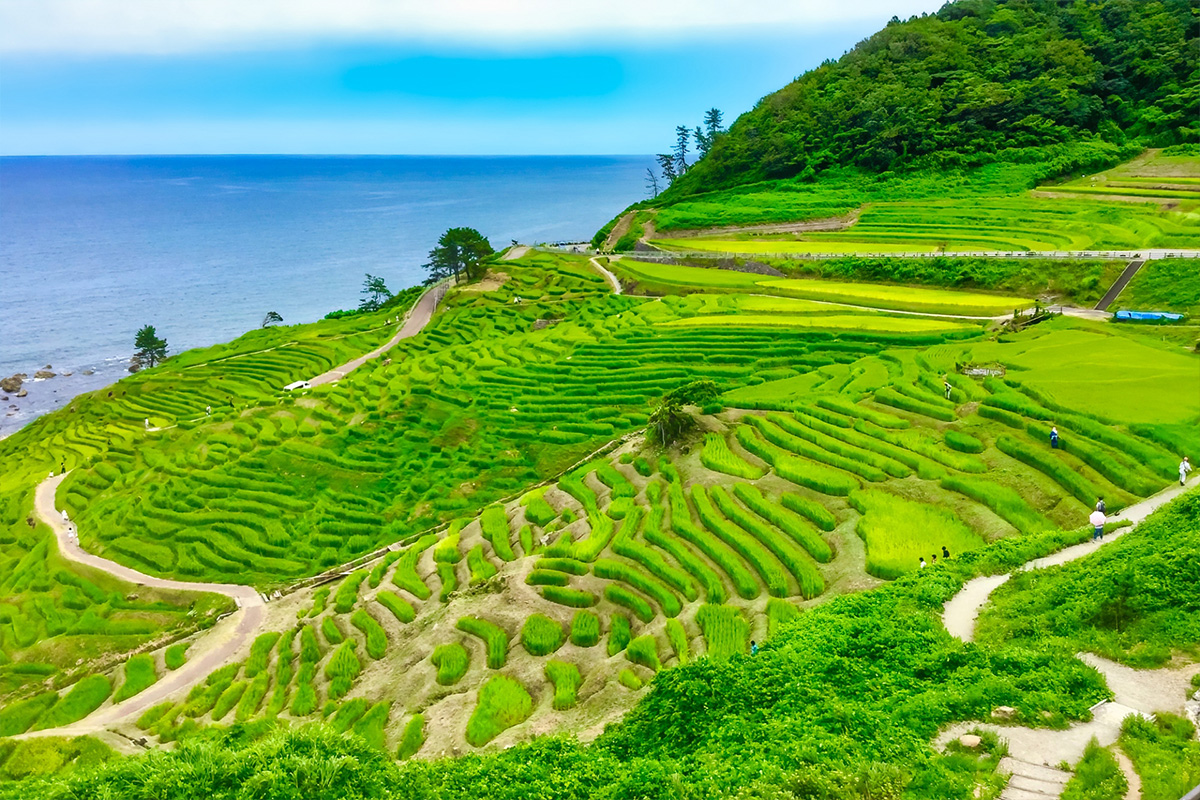 Shiroyone Senmaida in summer.
The rice plants have grown and are lush and green.What a refreshing sight!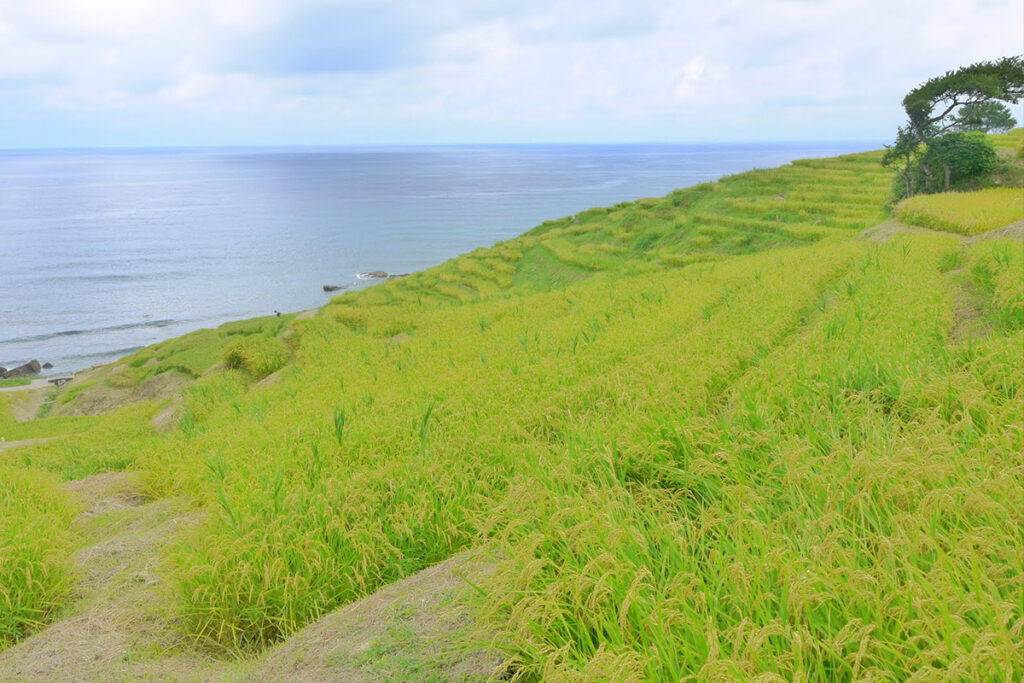 Finally, in the fall, the rice harvesting season.
You can see that a lot of rice is being produced.This view makes me want to eat new rice.
When they become more and more golden, they are harvested.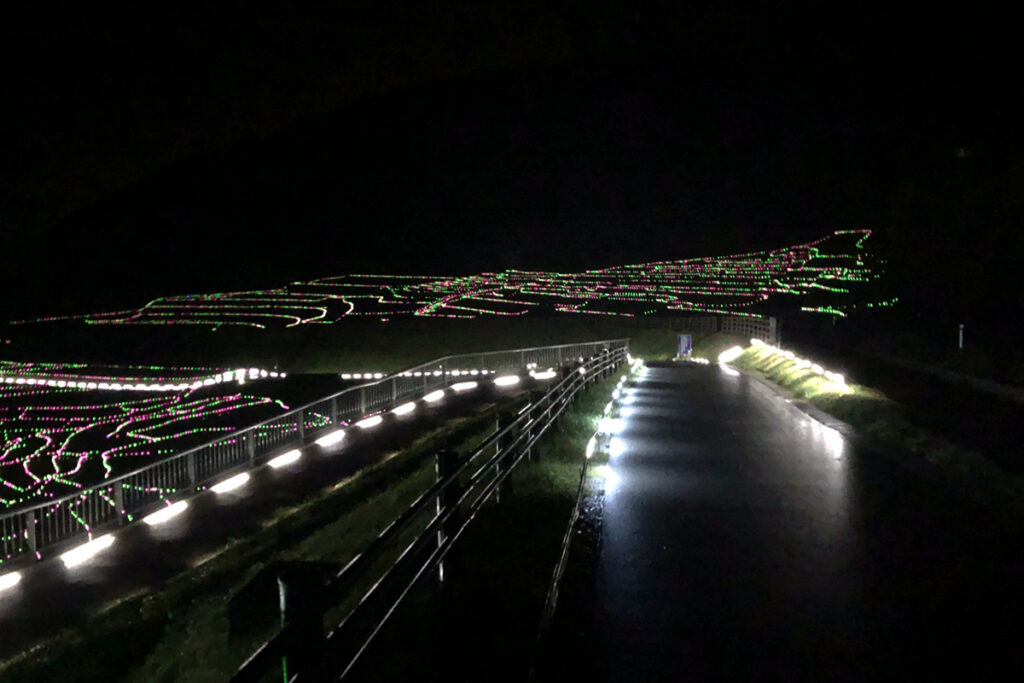 When the rice harvest is over and the winter season is upon us, there's a light-up event!
This season runs from Saturday, October 22, 2022 to Sunday, March 12, 2023, and is best viewed from 7:00 to 8:00 p.m.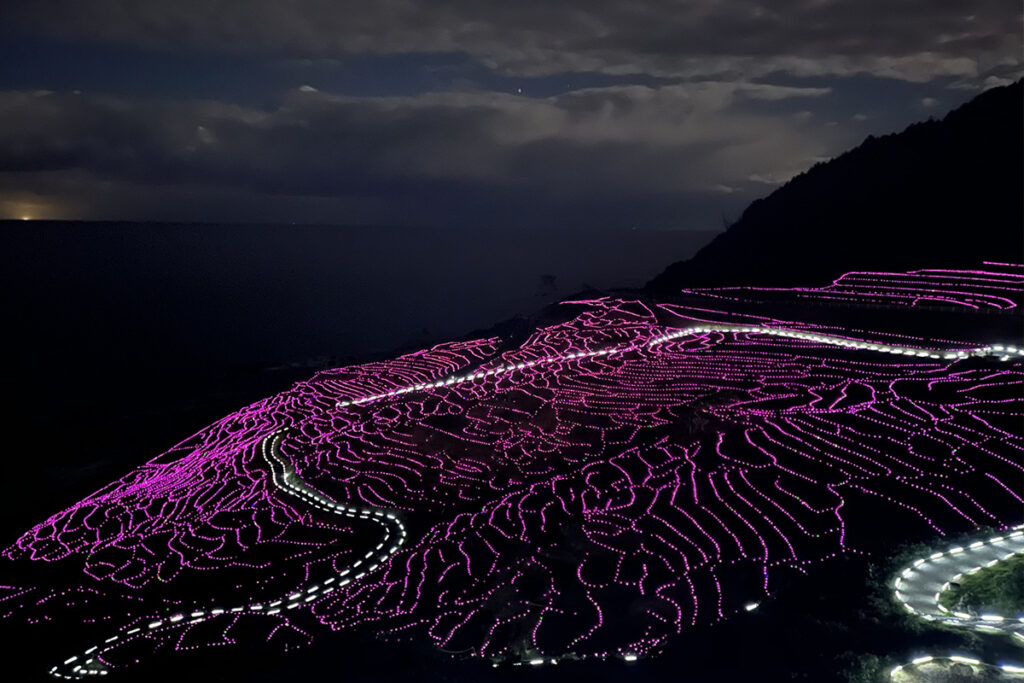 The terraced paths are decorated with 25,000 solar LEDs.
A place that always shows us wonderful scenery. It's my go-to spot!
Noto is a very relaxing area, so if you are used to sightseeing in Japan, please visit.
Aki's Kodawari Point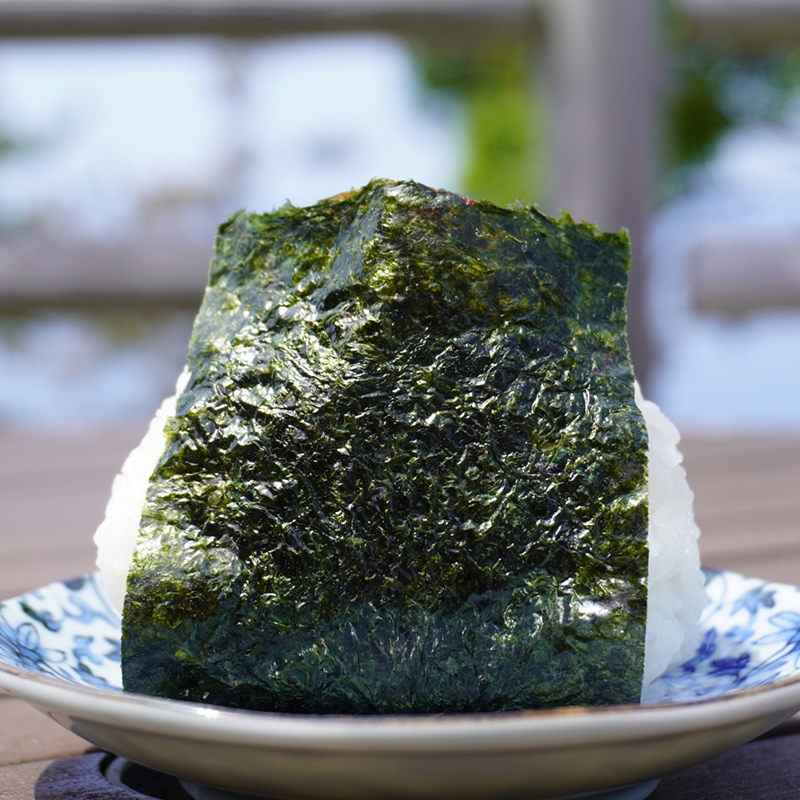 Onigiri(Japanese Rice balls) made from Shiroyone Senmaida rice were sold at a nearby roadside station.Noto's rice is nurtured by the sea, mountains, and the gentle nature of the region. It is delicious!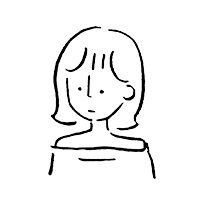 aki