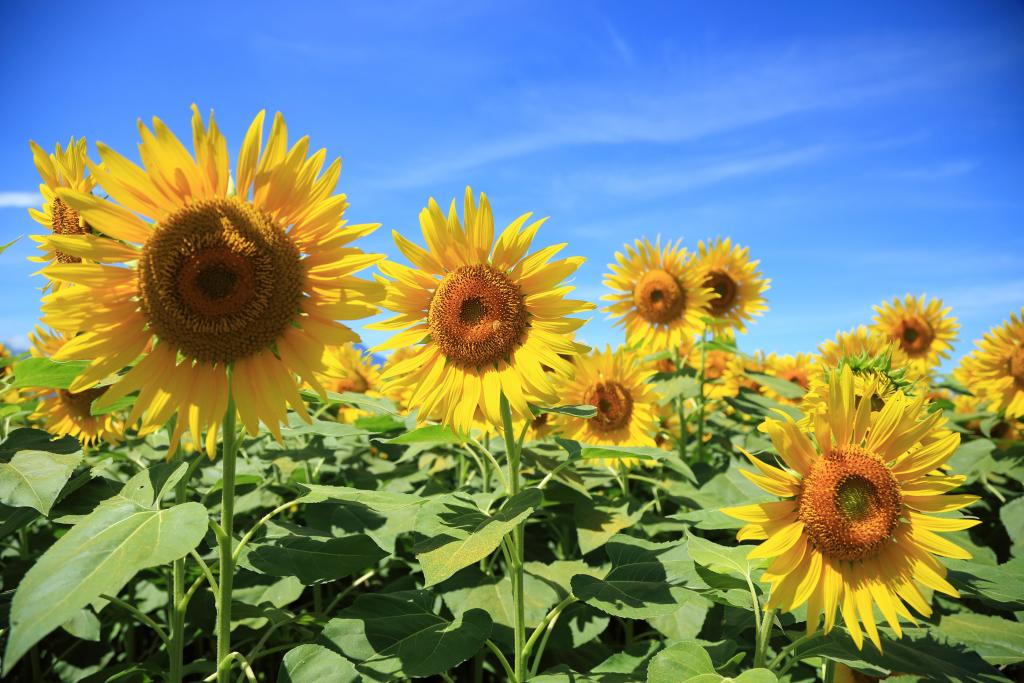 Do sunflowers bloom in your country?
In Japan, sunflowers are called Himawari.Yellow, pretty, and full of energy. I love them too!
Himawari is often the name of an anime character.I think it was used as a character name for Crayon Shin-chan, Naruto, etc.
Now, in Japan, this flower blooms from July to August every year.
There are famous sunflower spots in various regions. Today I will introduce 5 of them!
1.Nayoro city(Hokkaido)
In Nayoro City, more than 5 million sunflowers bloom in each field in August.
The total area of the site is about 50 hectares, and it looks like a yellow carpet all over.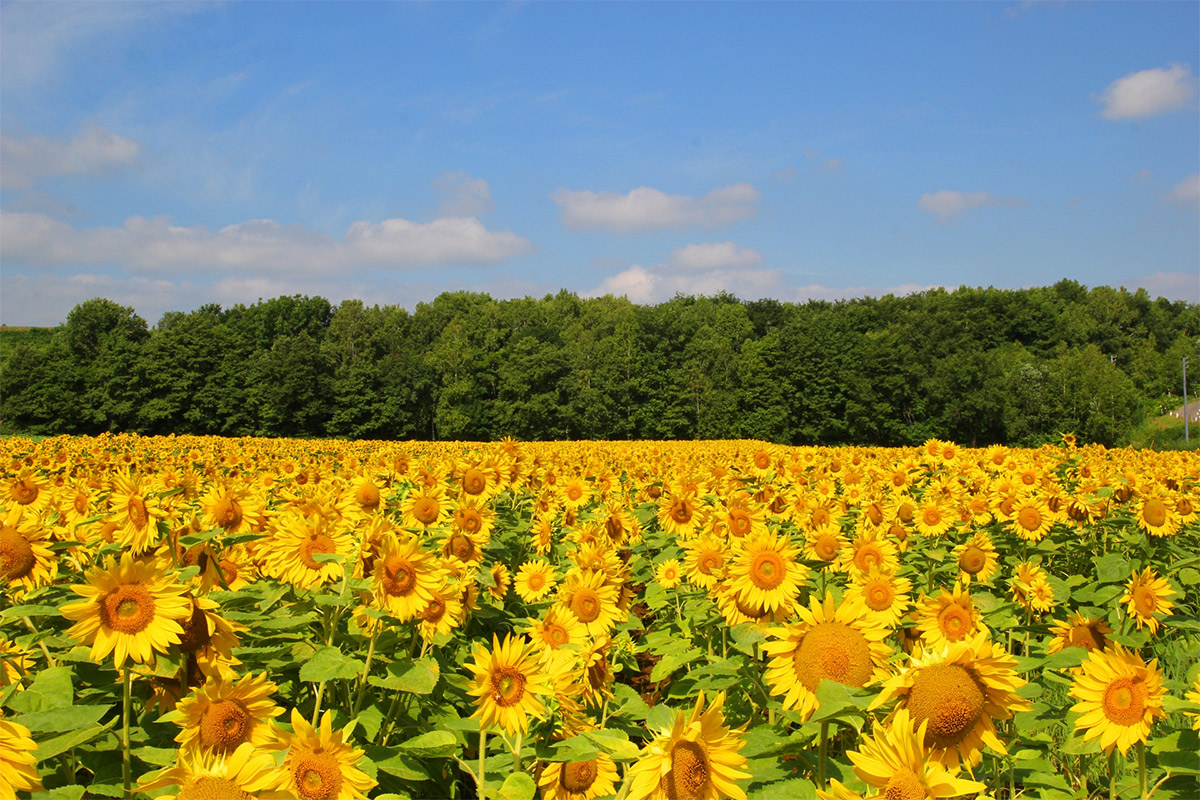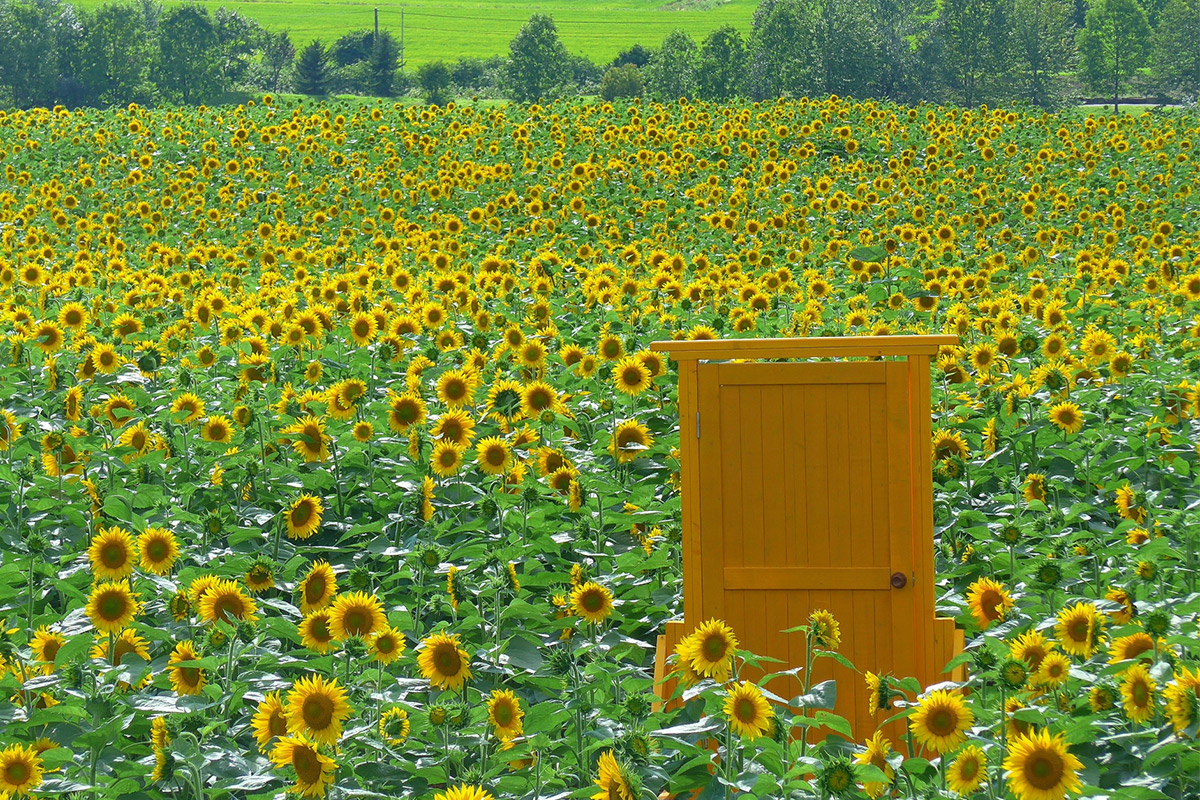 Nayoro City has a great reputation for its late sunset and beautiful scenery in the evening and beyond.
Some areas are illuminated.
Enjoy the collaboration of sunflowers and the sky color that gradually changes from dusk.
The main venue will be "Hokkaido Sunpillar Park".
Best time to visit: Late July to early August every year
2.Hokuryu Town(Hokkaido)
Another recommended sunflower field from Hokkaido, where you can feel the magnificent nature.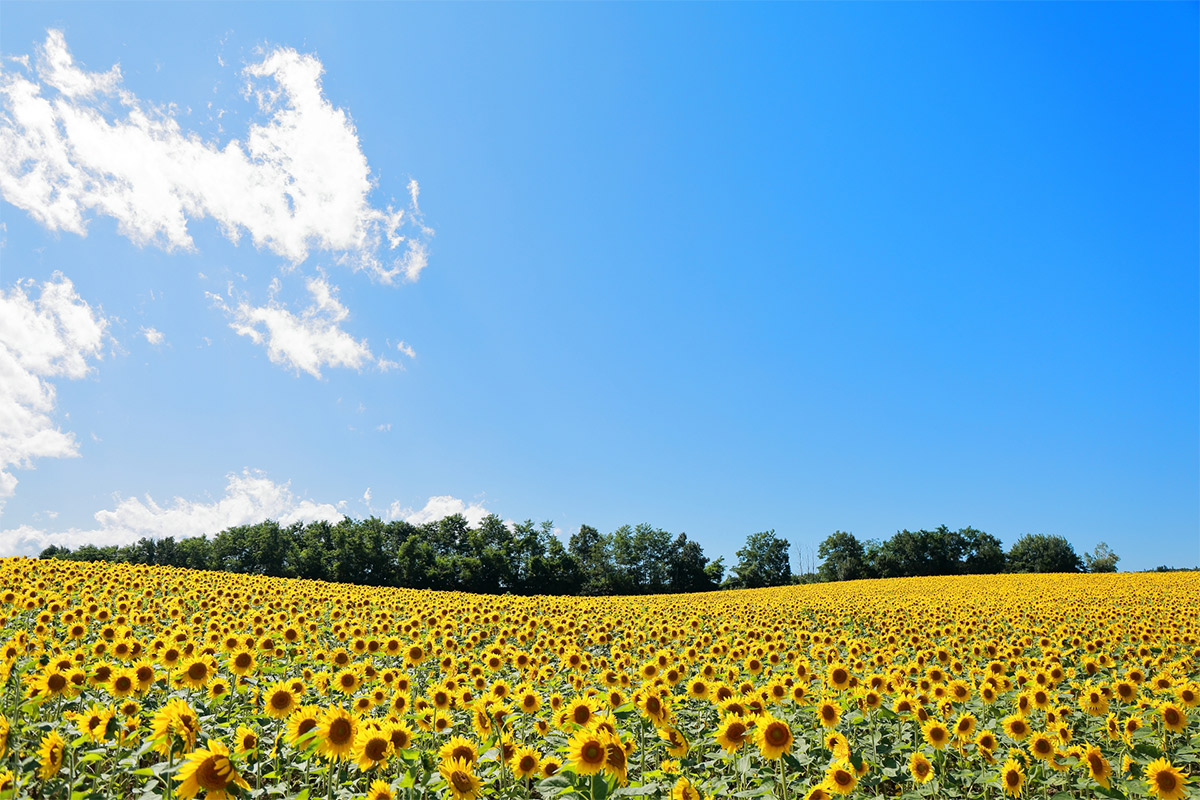 The sunflower fields in Hokuryu-cho are a popular spot that attracts more than 200,000 tourists every year.
The sight of golden sunflowers against the blue sky on a sunny day is breathtaking.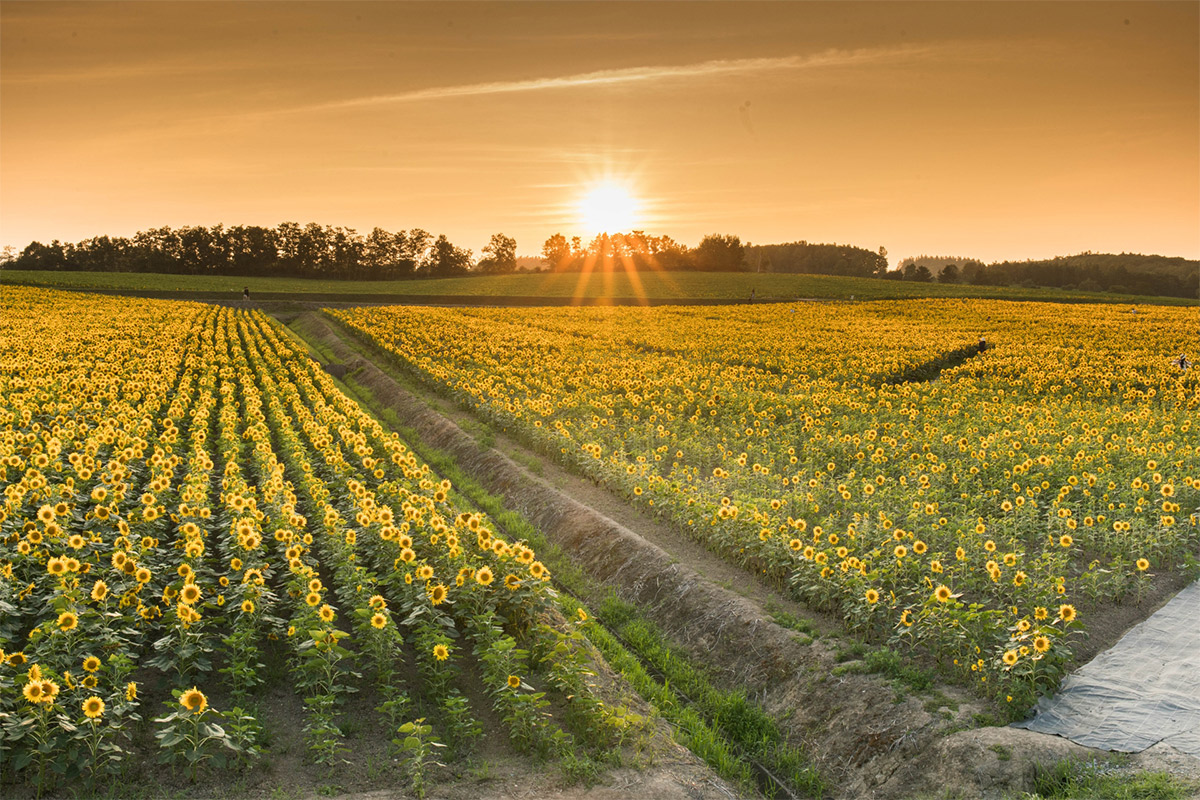 There are also several photo opportunities for visitors to enjoy.
The sight of 1.5 million sunflowers decorating the rolling hills is truly beautiful.
In this town, a town revitalization effort centering on sunflowers has been ongoing since 1989.
Best time to visit: mid-July to late August every year
3.Hokuto City Akeno Sunflower Festival(Yamanashi)
Fuji and the Yatsugatake Mountains in the background, this is a spectacular spot with a panoramic view of approximately 600,000 sunflowers.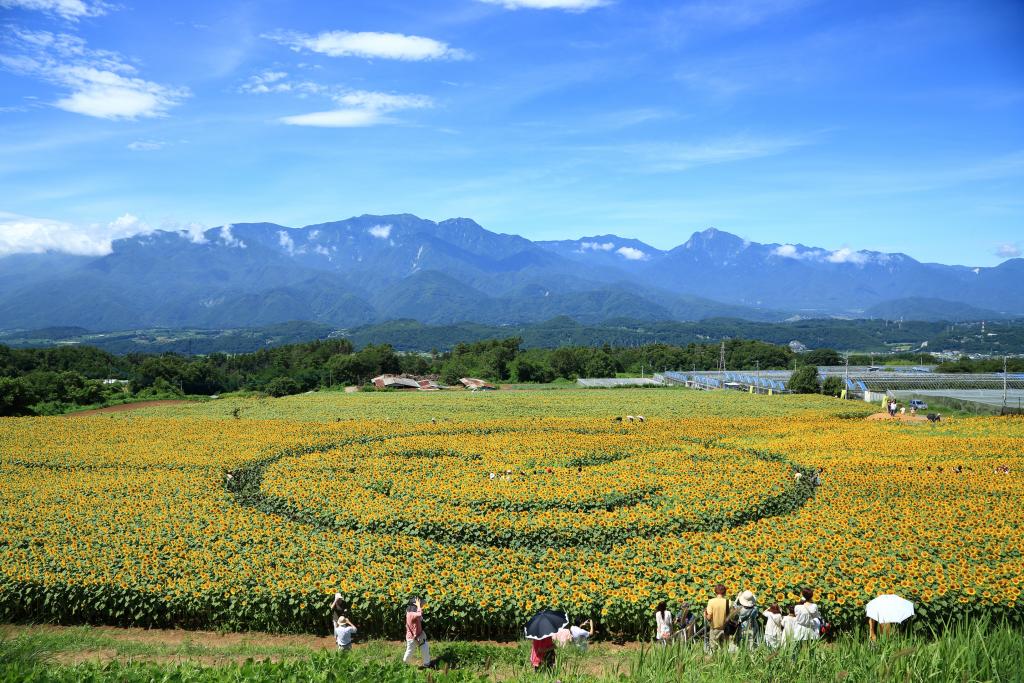 Akeno Town in Hokuto City, located in Yamanashi Prefecture, is said to have the longest hours of sunlight in Japan.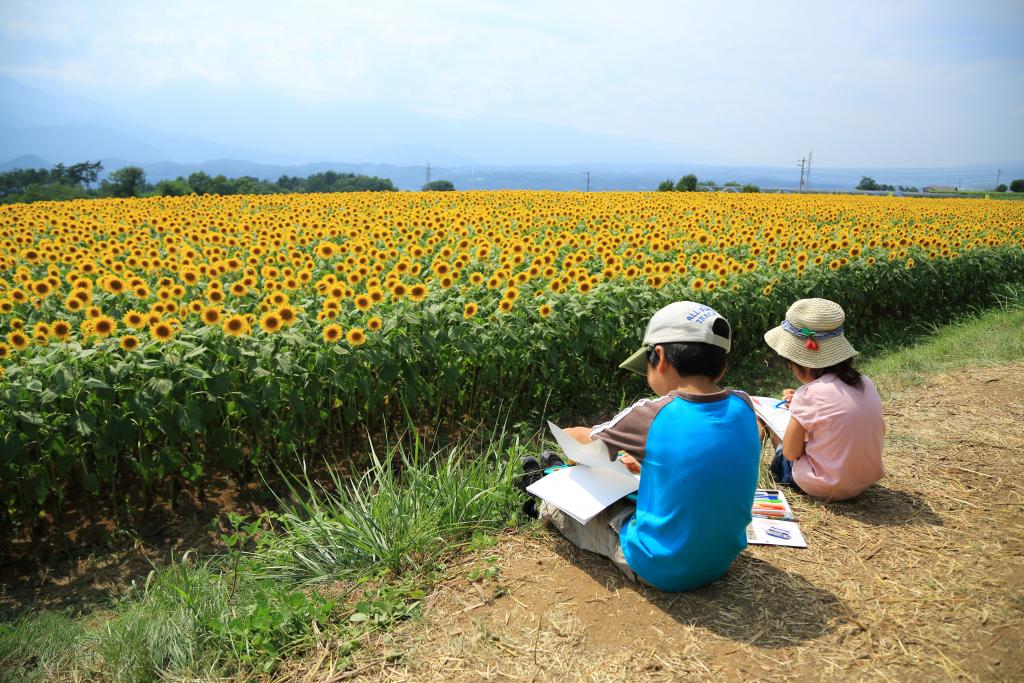 The sunflower fields that grow in the full light of the sun are breathtaking, and have been used as movie locations in the past.
I wish I could go see the sunflowers in Akeno, which can only be seen in summer.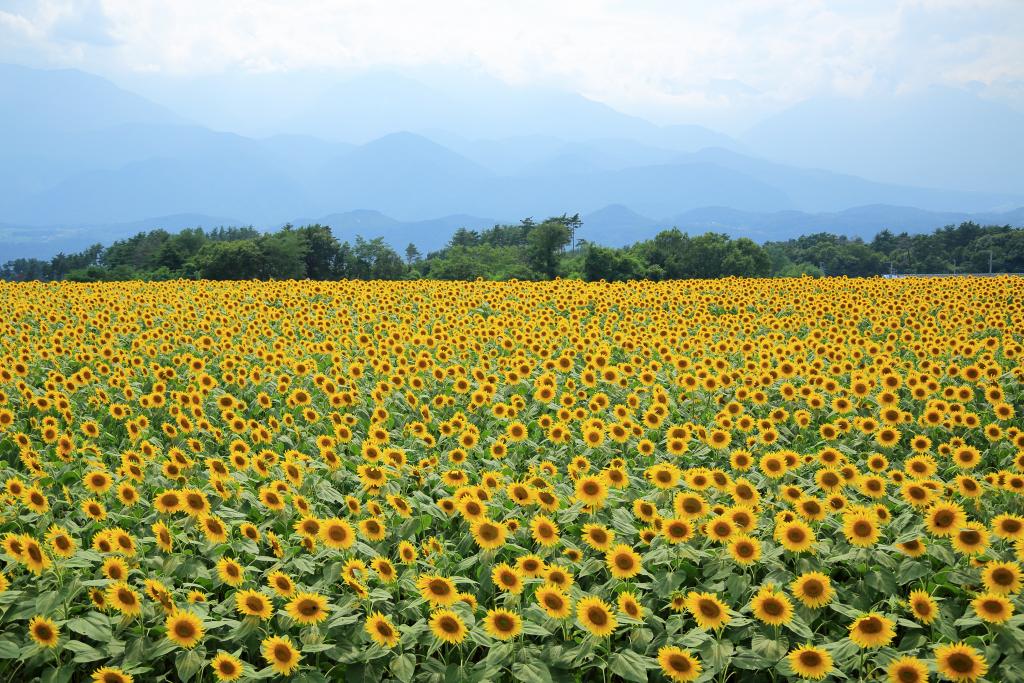 Festival Period: Late July to late August each year
4. Hananomiyako Park(Yamanashi)
One of the features of the sunflower field at Hana-no-miyako Park is that visitors can view the sunflowers against the backdrop of the majestic Mt.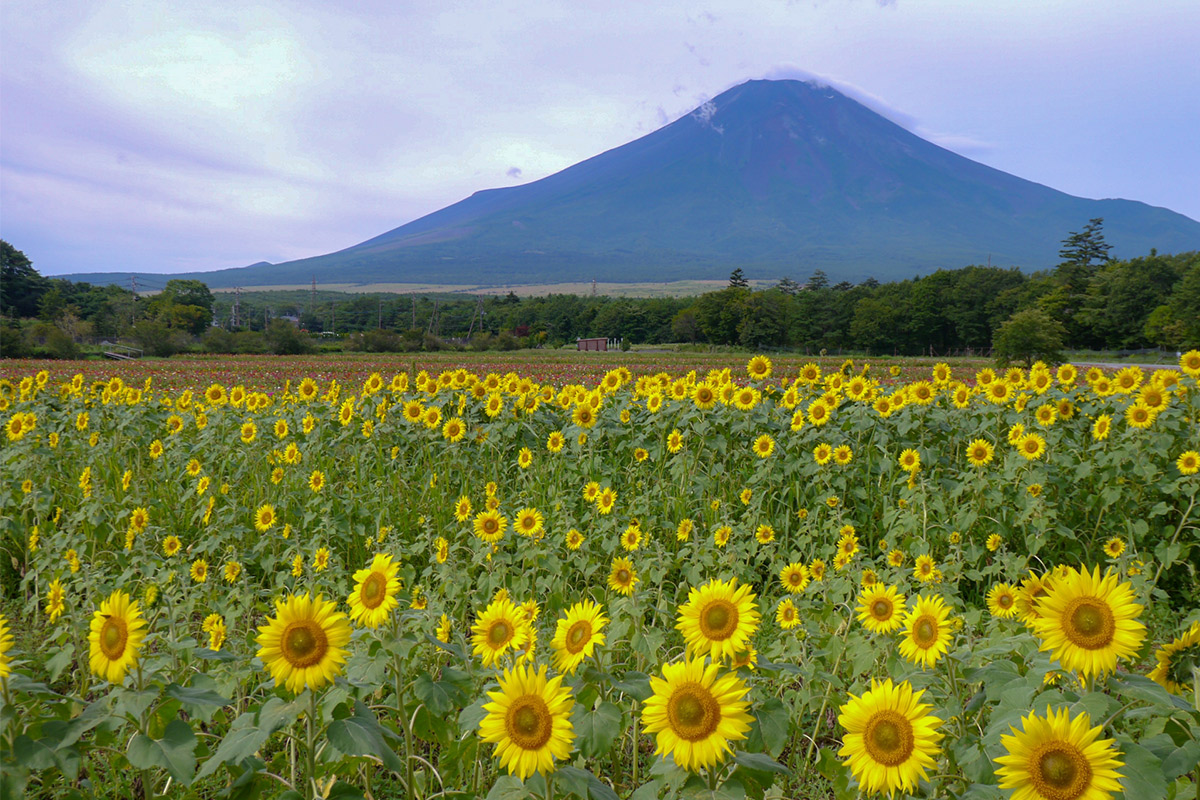 In season, approximately 300,000 sunflowers bloom.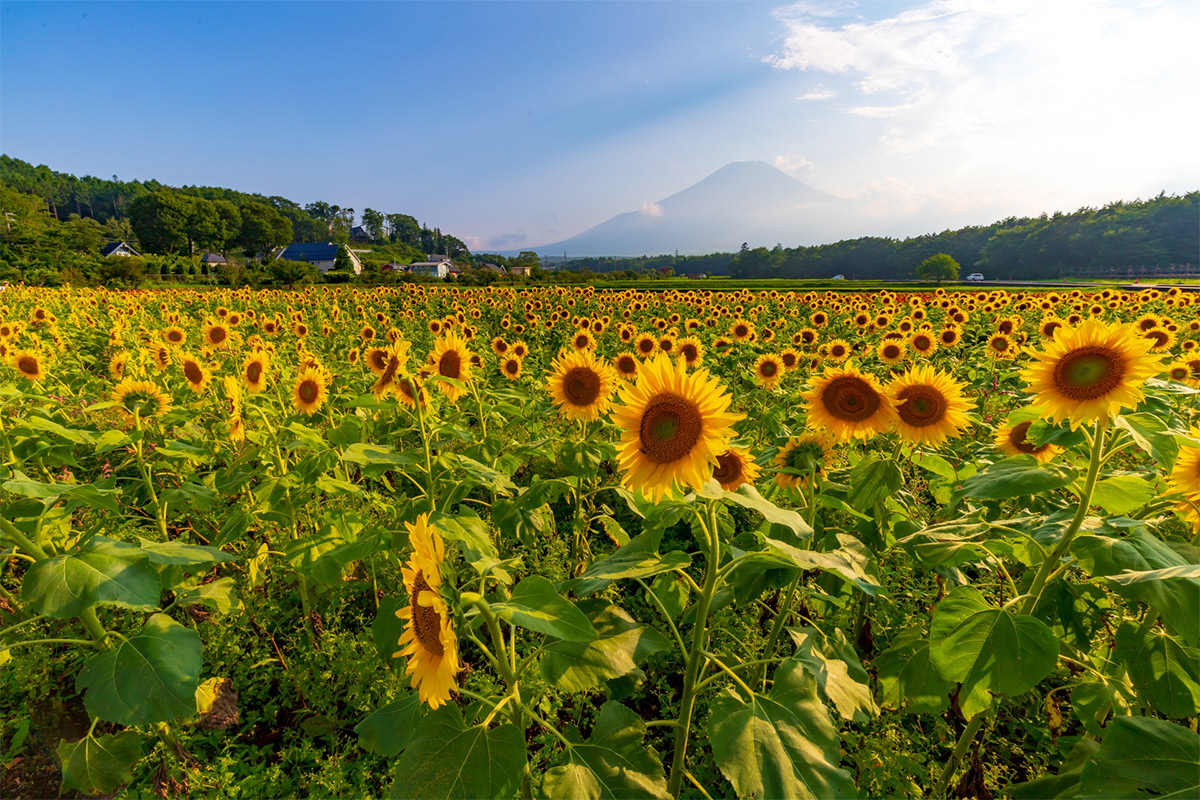 This sunflower field was the second place in the "Ranking of "Sunflower Fields," a summer tradition to visit in the summer of 2022, asked by 1,000 people throughout Japan" in 2022.
(According to SOMPO Himawari Life Insurance Co.)
Best time to visit: Early to late August every year
5.Sera Highlands Farm(Hiroshima)
If you want to see many different varieties of sunflowers, Sera Kogen Farm is the place to go.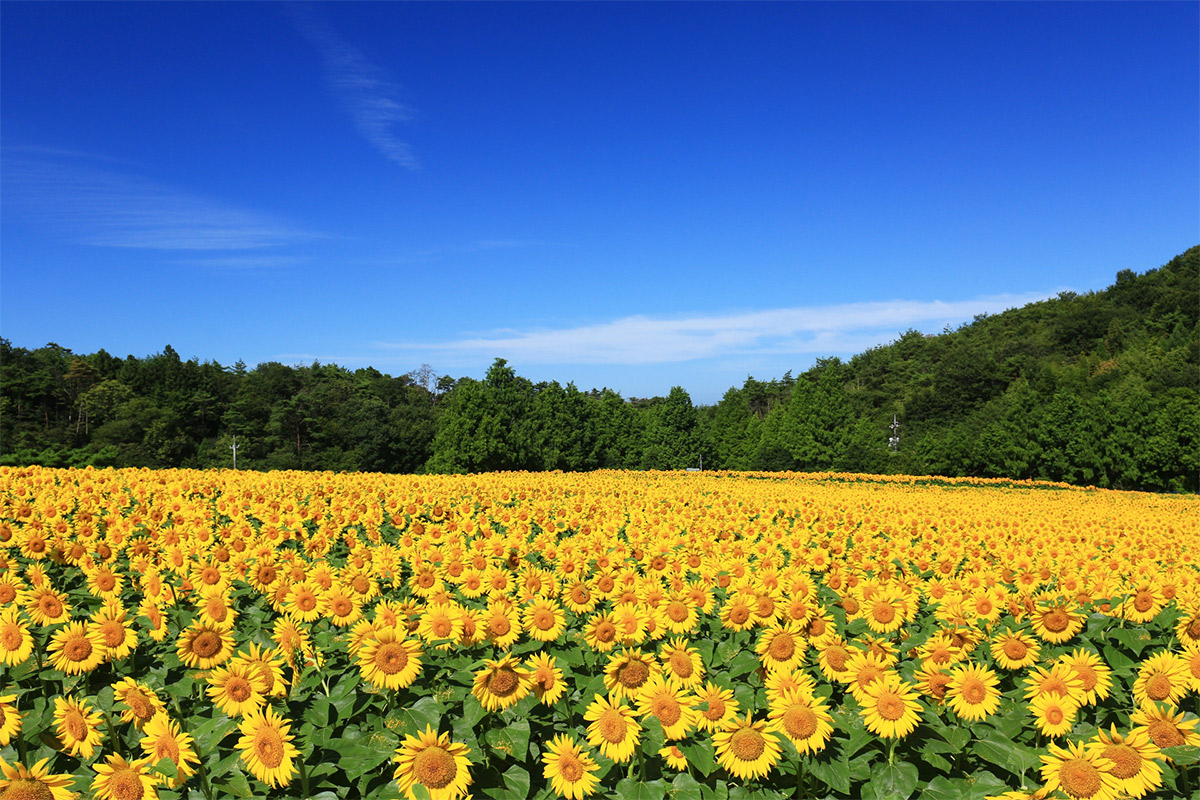 As many as 1.1 million sunflowers of 50 varieties fill the fields on the grounds.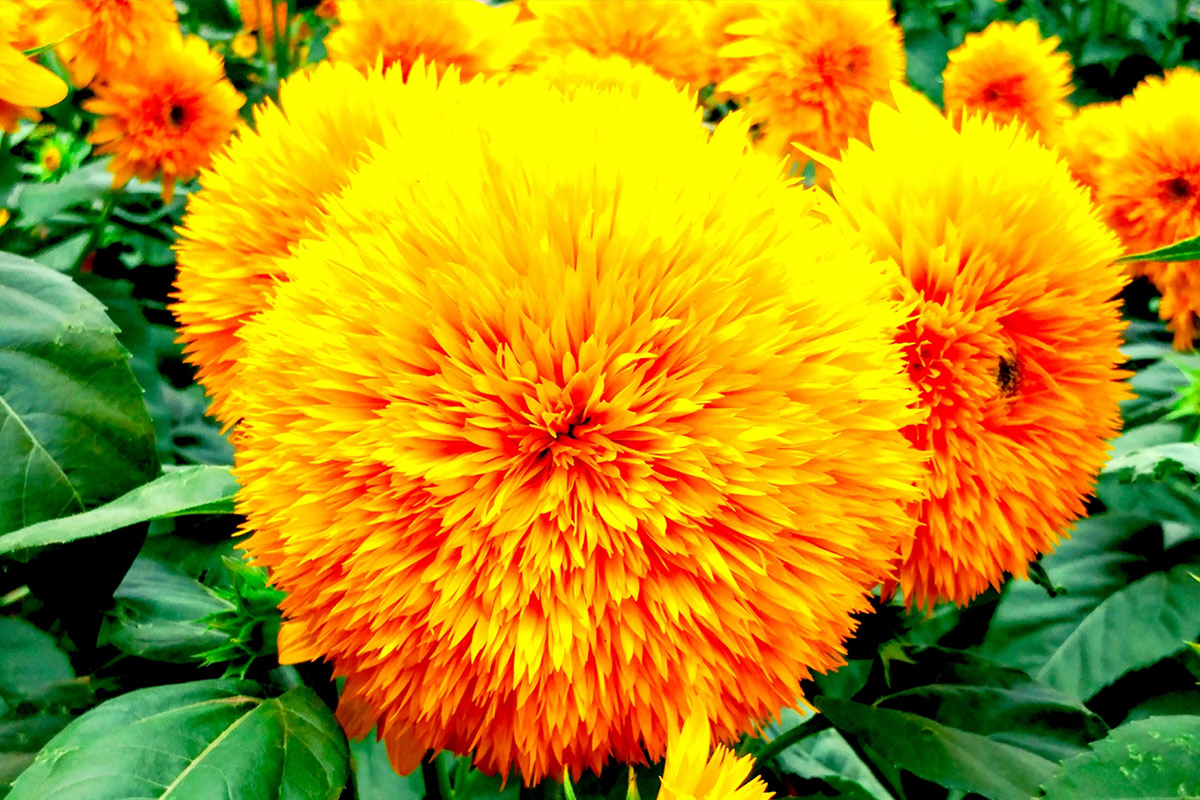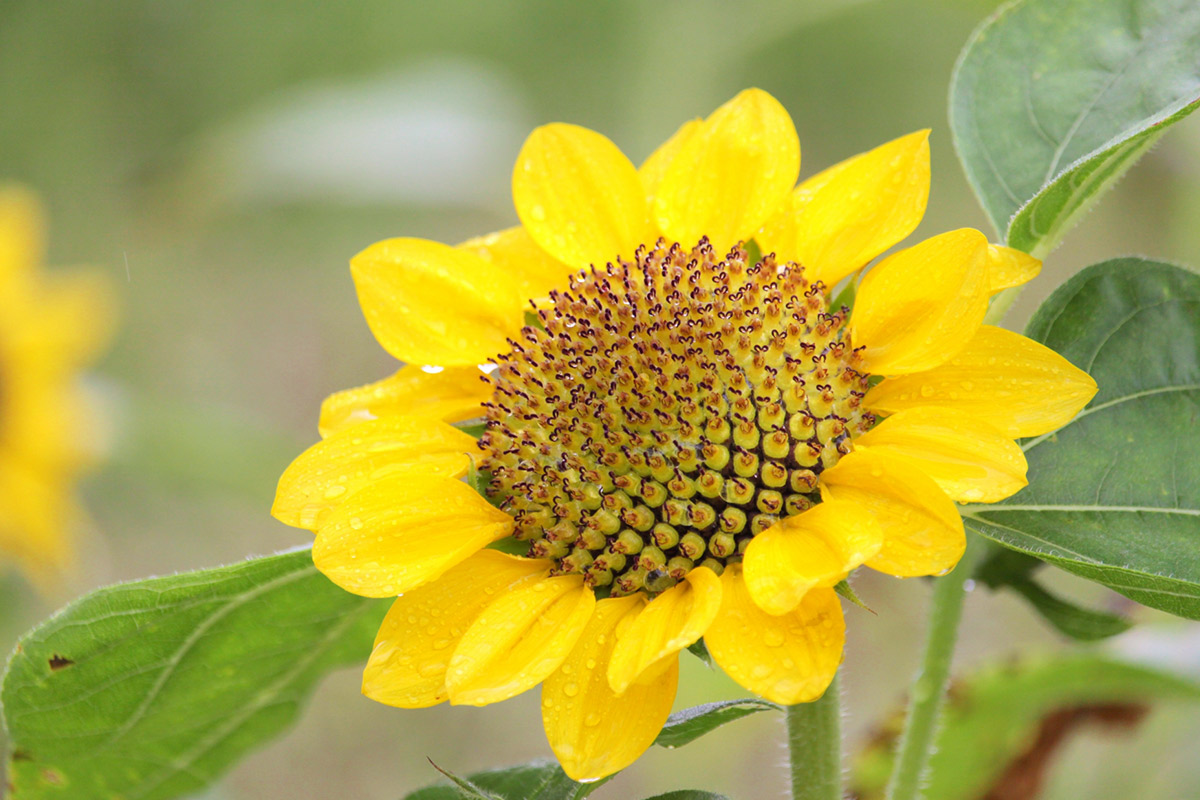 If you go there, you may be able to see giant sunflowers over 2 meters long, rare double-flowered ones, white sunflowers, and other varieties you have never seen before.
I heard that there is also a very large "sunflower maze," which I would like to try when I go there.
Best time to visit: Early to late August every year
Japanese flowers of the four seasons, be sure to check them out!
In Japan, flowers bloom differently in spring, summer, fall, and winter. There are also flowers that originate from Japan.
Please take a look at the colorful flowers when you come to Japan.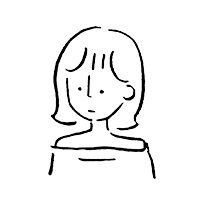 aki