Japan, a beautiful country! Introducing flowers that bloom according to the four seasons.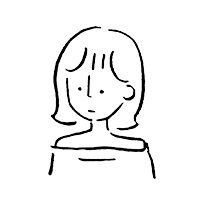 Written by aki
2021.10.26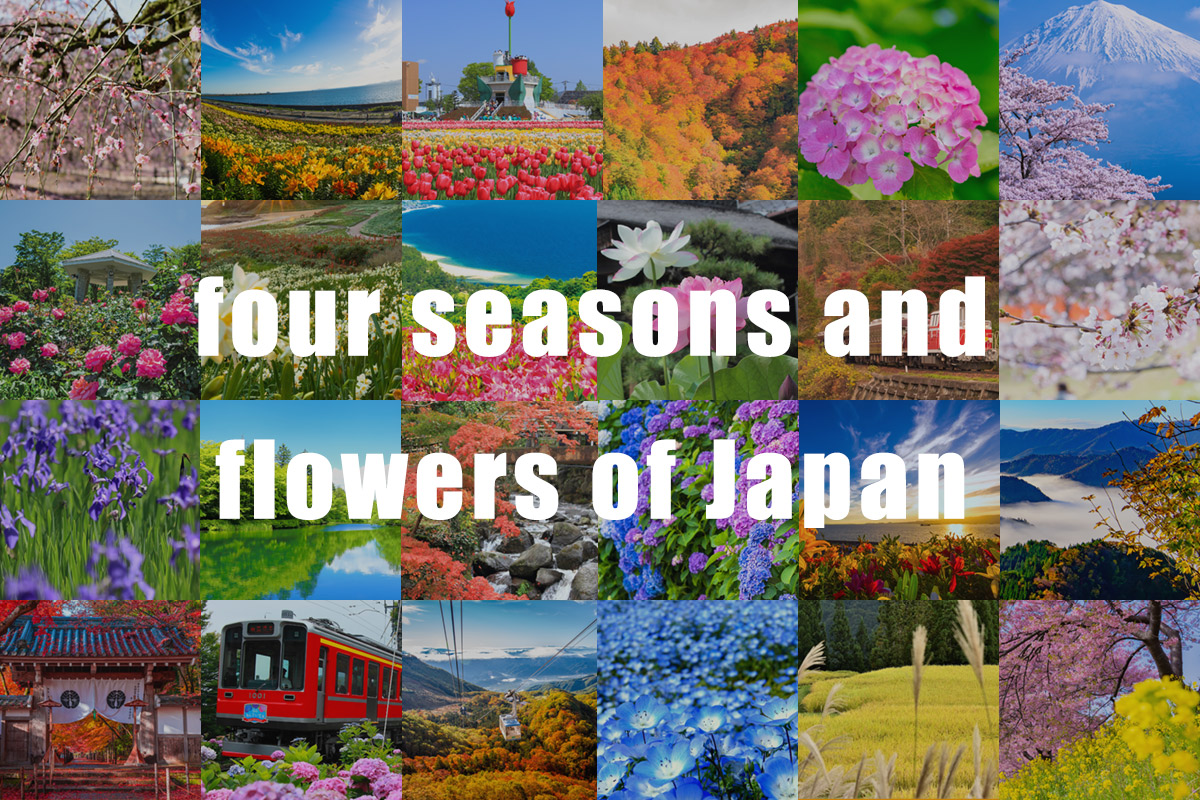 In Japan, the temperature and scenery changes according to spring, summer, autumn, and winter.
Today, I would like to introduce you to some of the best flowers for each season♪
Spring in Japan (March – May)
Spring, with its warm and pleasant temperatures, is a time when many pretty flowers bloom.
cherry blossom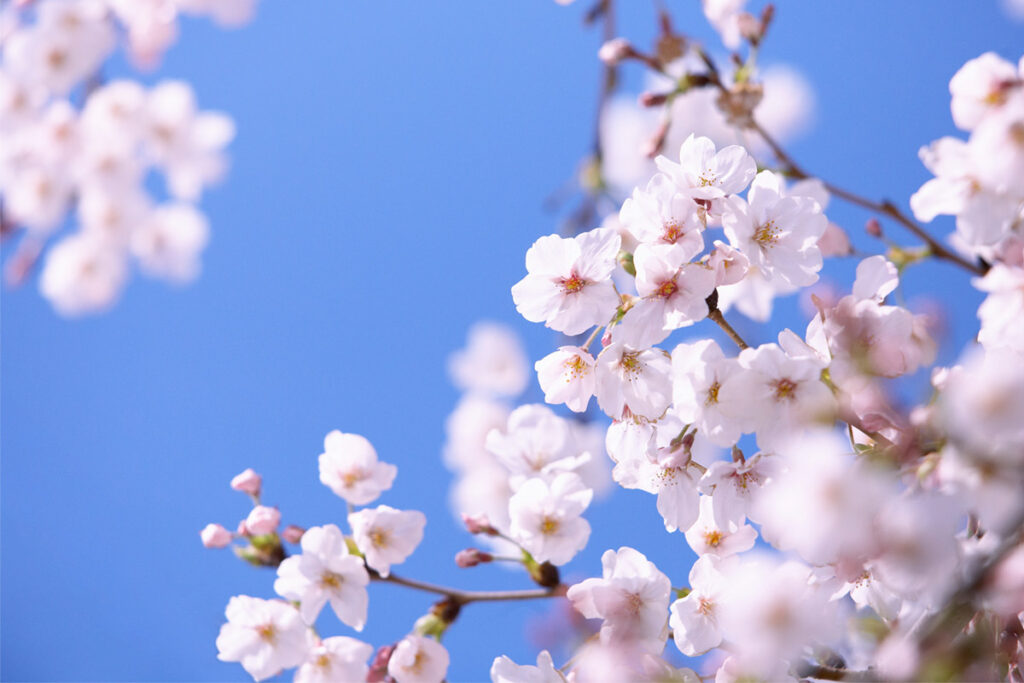 It is one of the most popular flowers in Japan. The sight of them blooming all over the parks and along the rivers is breathtaking.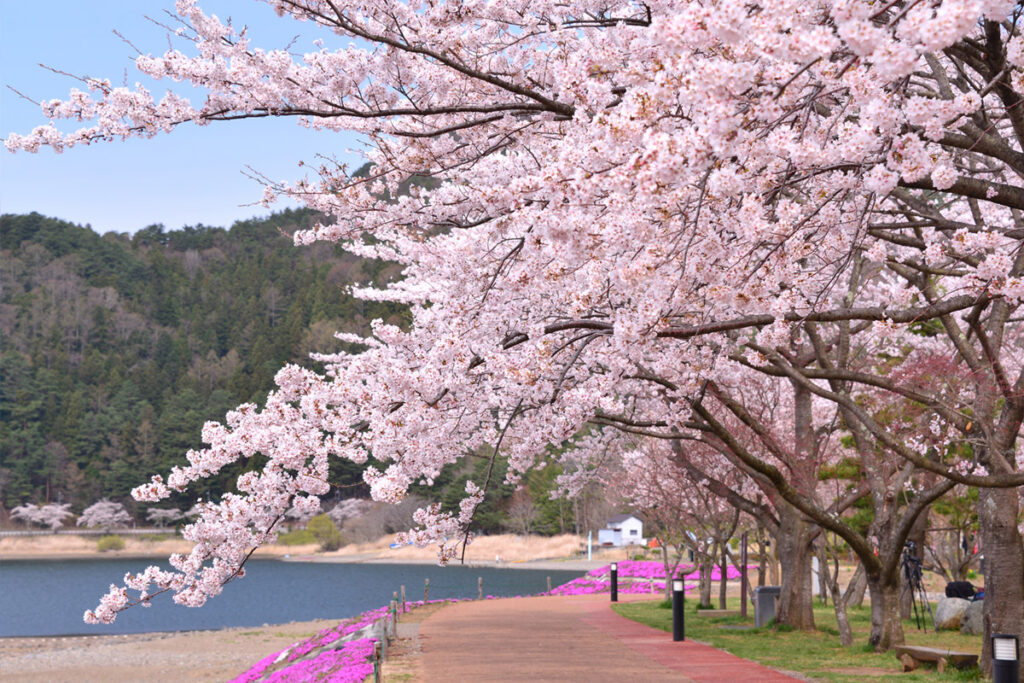 There are many foreign tourists who come to Japan to see the cherry blossoms!
Japanese people have a custom of "Ohanami", eating lunch and drinking alcohol under the cherry blossom trees.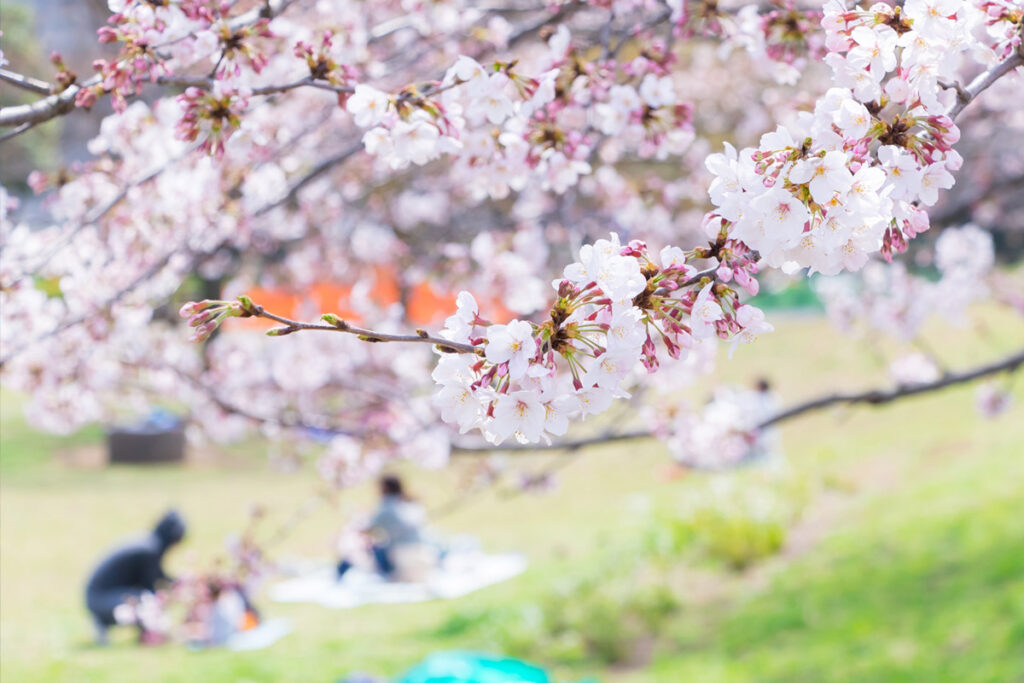 tulip
Tulips come in a variety of colors such as red and yellow.
In Japan, there is even a tourist attraction called "Tulip Park" that specializes in tulips!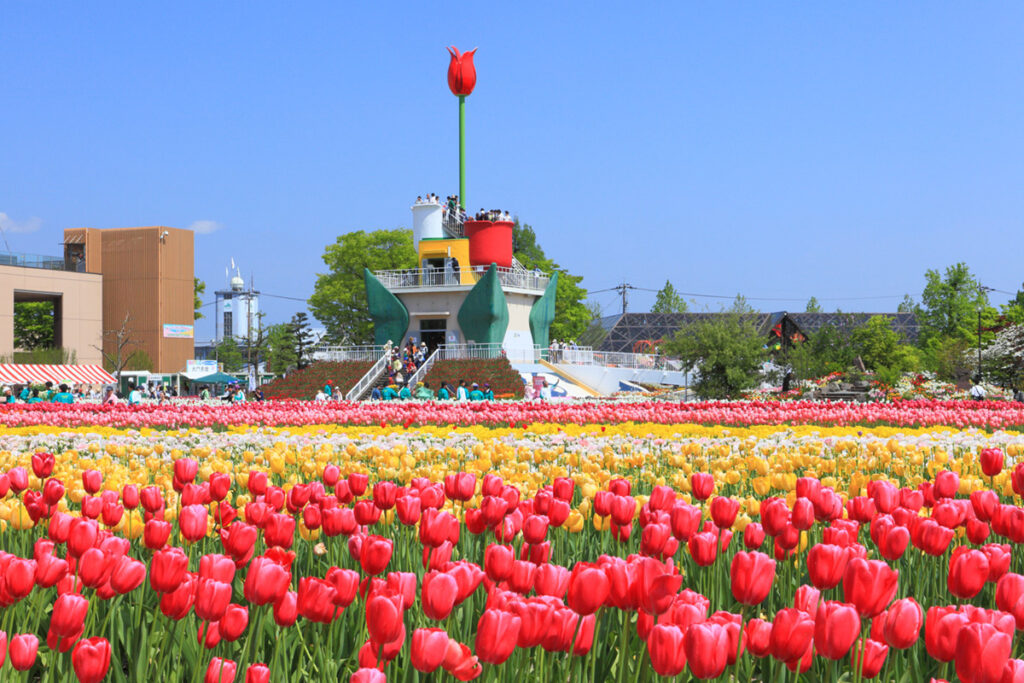 By the way, the photo is of a tulip garden in Toyama Prefecture, Japan.
nemophila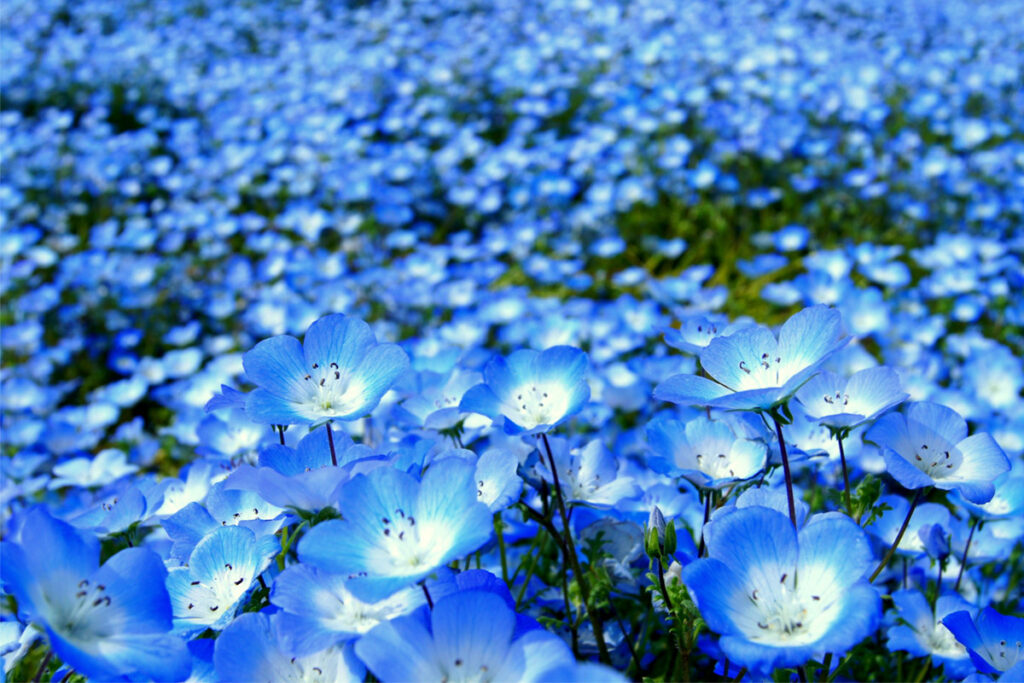 Nemophila, a pale blue flower. The way it blooms all over the place is like a carpet.
I often see events about nemophora! Please go there.
Oh yeah, and spring in Japan is also characterized by changeable weather, so you'd better bring your rain gear along for the ride!
Summer in Japan (June to August)
In the summer, there is a lot of passing rain, so be sure to check the weather forecast.
June is a particularly rainy month. A folding umbrella is useful.
As the rainy season comes to an end, summer is finally here.
Summer in Japan is very humid, so please be careful of heat stroke.
Especially after 2020, even those of us who live in Japan feel that it is hotter than it used to be.
lily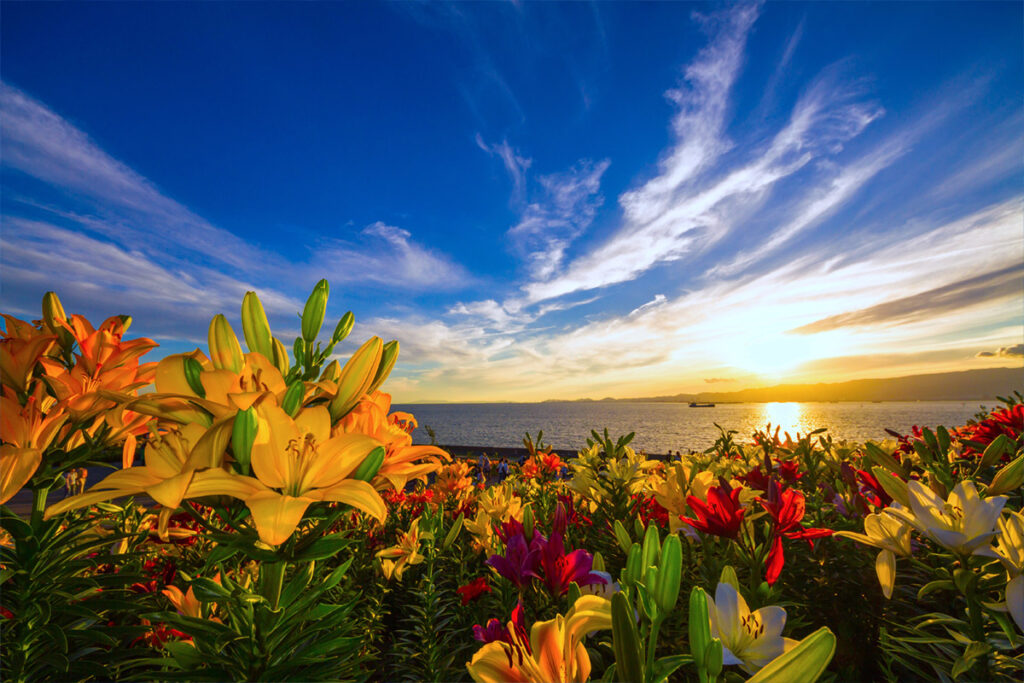 This photo shows a lily garden in Osaka. The contrast with the ocean is so beautiful!
This popular flower garden attracts many visitors every year.
rose
The best time to see roses is from the end of spring to the rainy season.
There are "rose gardens" all over the place, so be sure to look for them!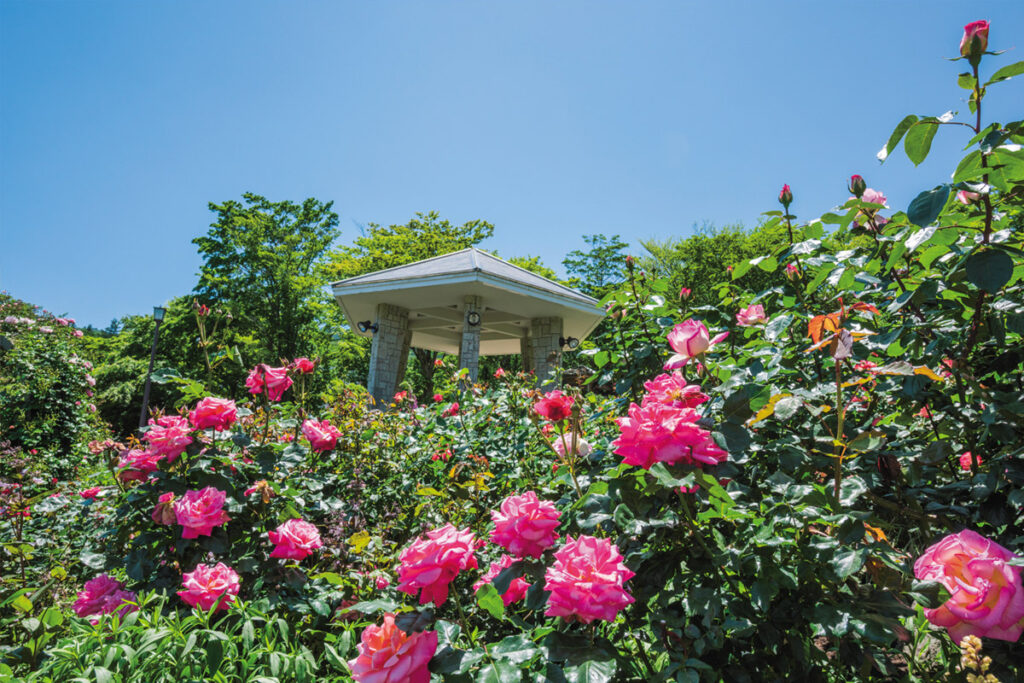 hydrangea (Hydrangea macrophylla)
Hydrangeas bloom during the rainy season, and their wet appearance is also beautiful.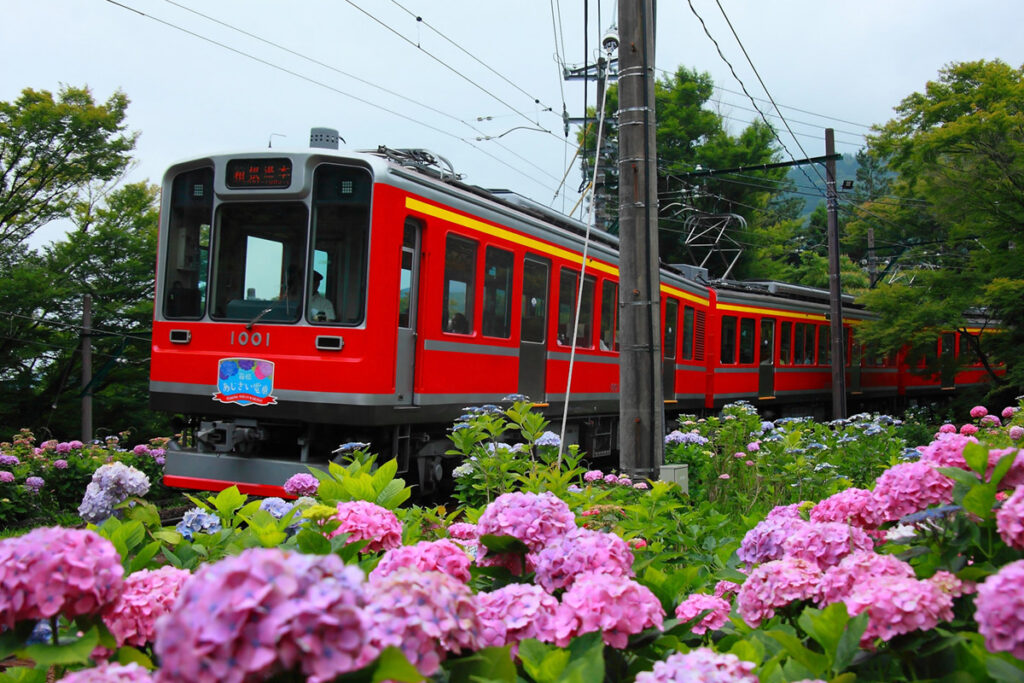 On a rainy day, it is especially cloudy and dark, so it is very fantastic.
If it's a sunny day after the rain, the water droplets reflect sparklingly and look like jewels.
By the way, hydrangea is called "ajisai" in Japanese! Isn't it a little bit cute?
sunflower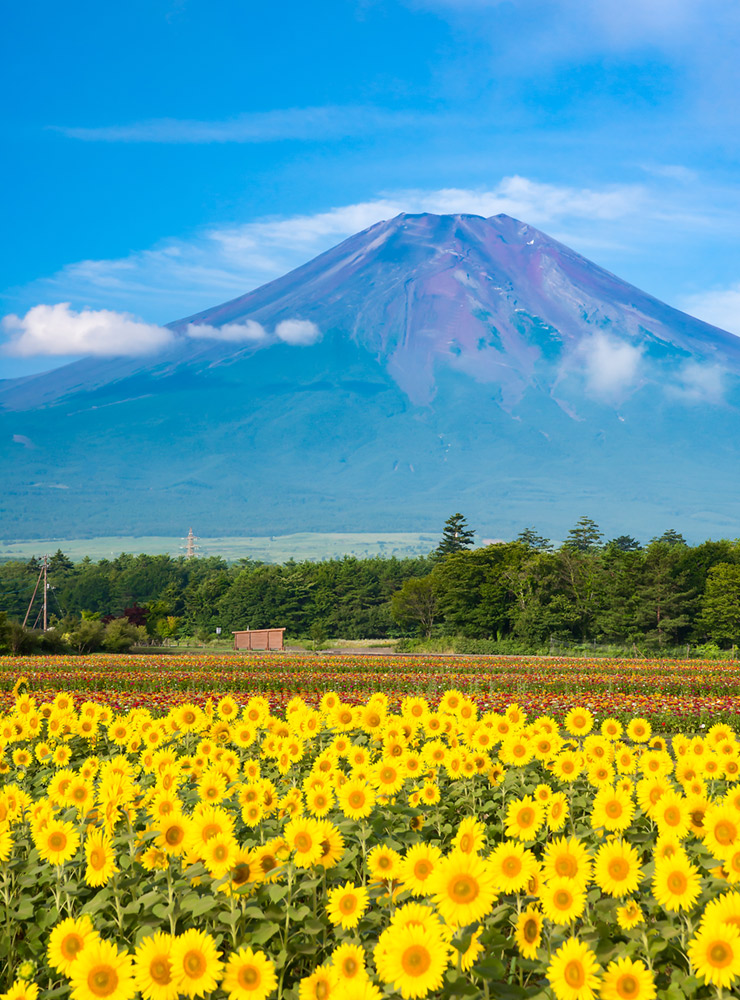 Vivid sunflowers. In Japan, there are sunflower fields all over the country.
The large flowers that grow in the sunshine can grow to be taller than a human being.
Autumn in Japan (September – November)
Autumn is a season of pleasant weather.
It is a very pleasant season to take a walk outside.
At this time of year, there are more tourists who come to see the autumn leaves than flowers.
red leaves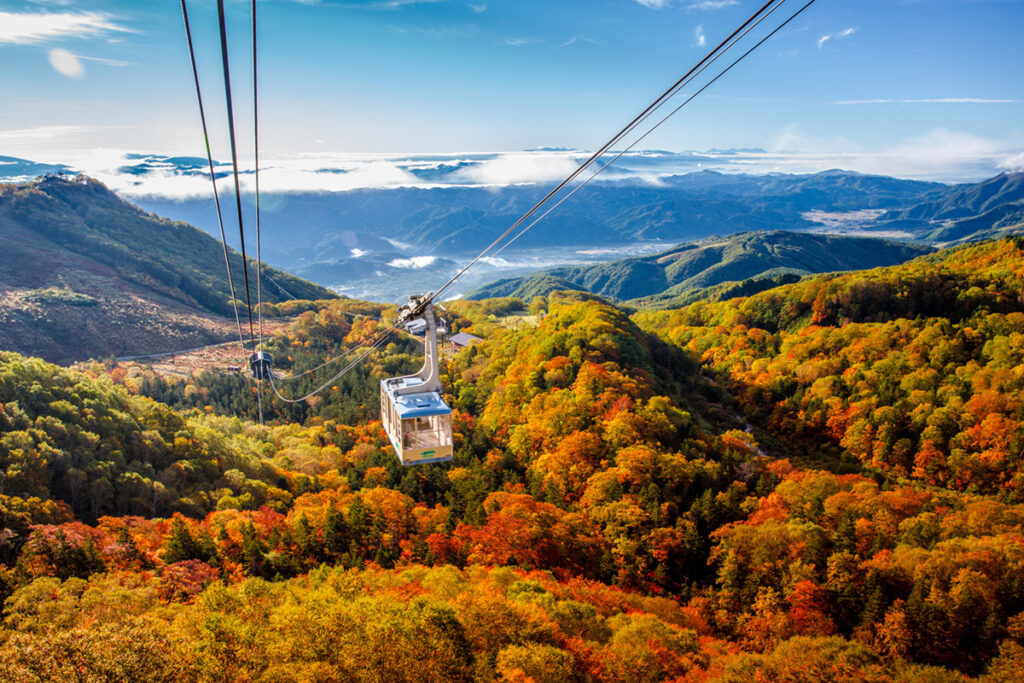 Autumn foliage season is a very popular time for foreign tourists.
Kyoto is particularly popular, and the contrast between temples and autumn leaves is very beautiful.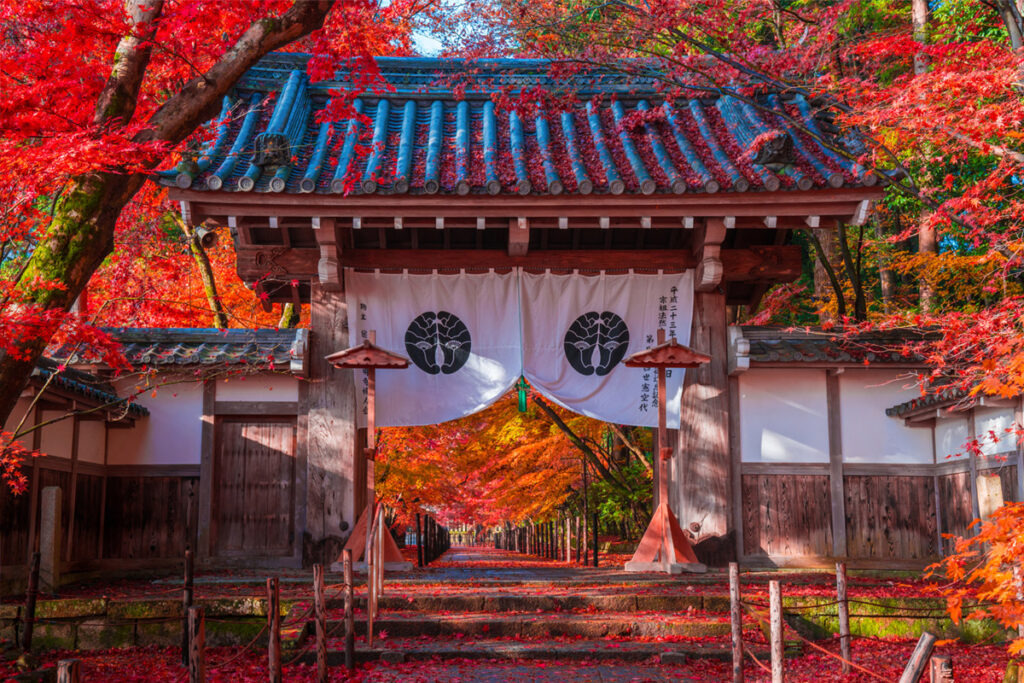 Tanada (terraced rice paddies)
Tanada (terraced rice paddies) are one of the unique autumn landscapes of Japan.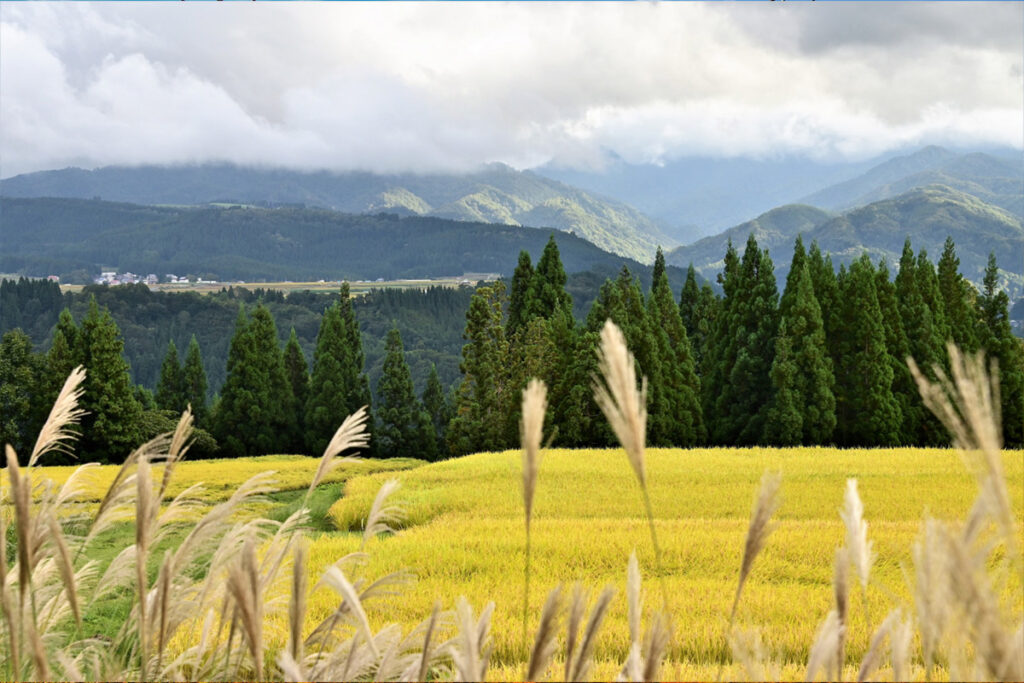 The ears of rice that have grown so well will soon turn golden and the harvest time will be upon us.
Japan is a rice-producing country. The glorious scenery is a special feature of this season.
*I have written an article about Japanese autumn here, if you want to read it!
Winter in Japan (December – February)
In mountainous areas and northern regions, there is also snow on the ground.
This is a very popular season for winter leisure activities such as skiing and snowboarding.
There aren't many flowers that bloom this time of year, but be sure to check out the highlights!
Chinese plum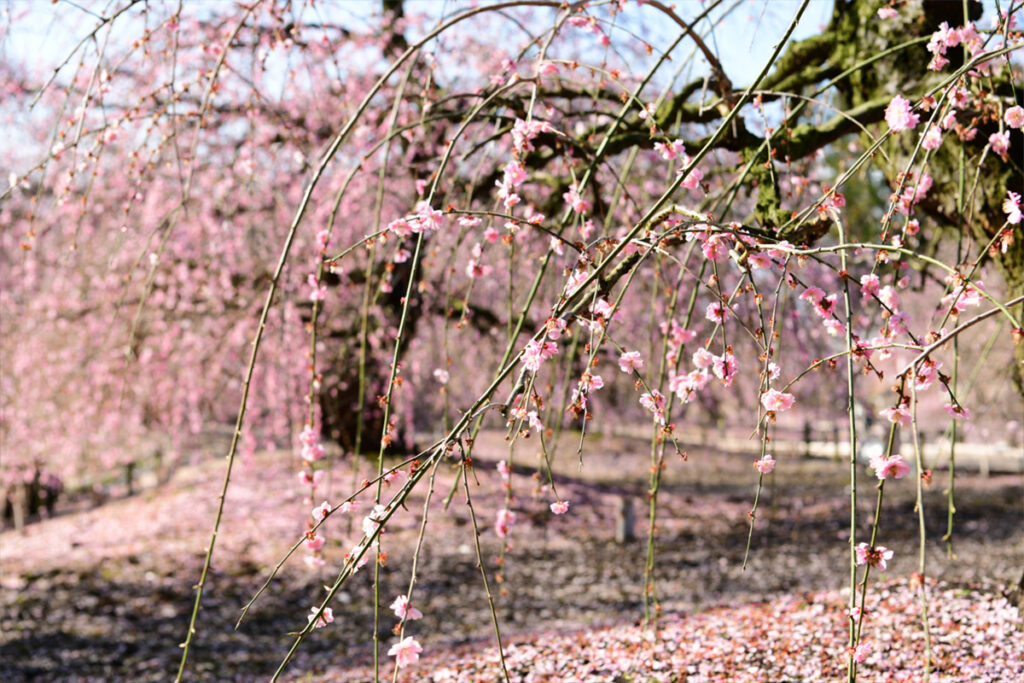 The best time to visit from mid-February to March is the plum blossom forest.
Plum trees are shorter, so you can see the flowers up close, unlike cherry blossoms.
narcissus
These flowers bloom strongly even in the cold winter, and start flowering around January.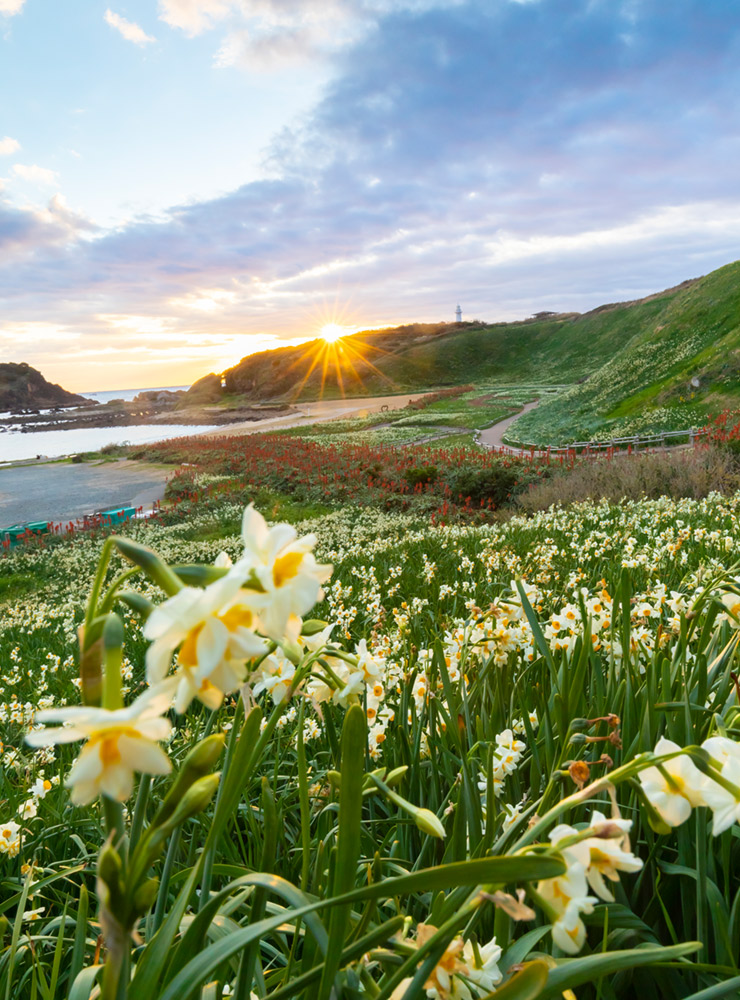 "There is also an ancient Japanese variety called the Japanese narcissus!
I hope you'll come visit us in Japan, where the seasons are changing!
You can find these flowers not only by visiting tourist spots such as flower gardens, but also by just walking around the city.
If you have a chance, please come visit us in Japan.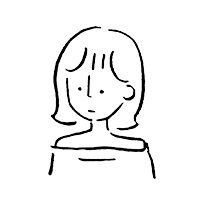 aki