What is hanami? Introducing Japanese Culture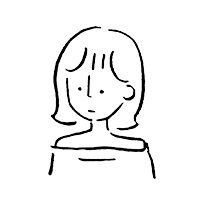 Written by aki
2022.03.10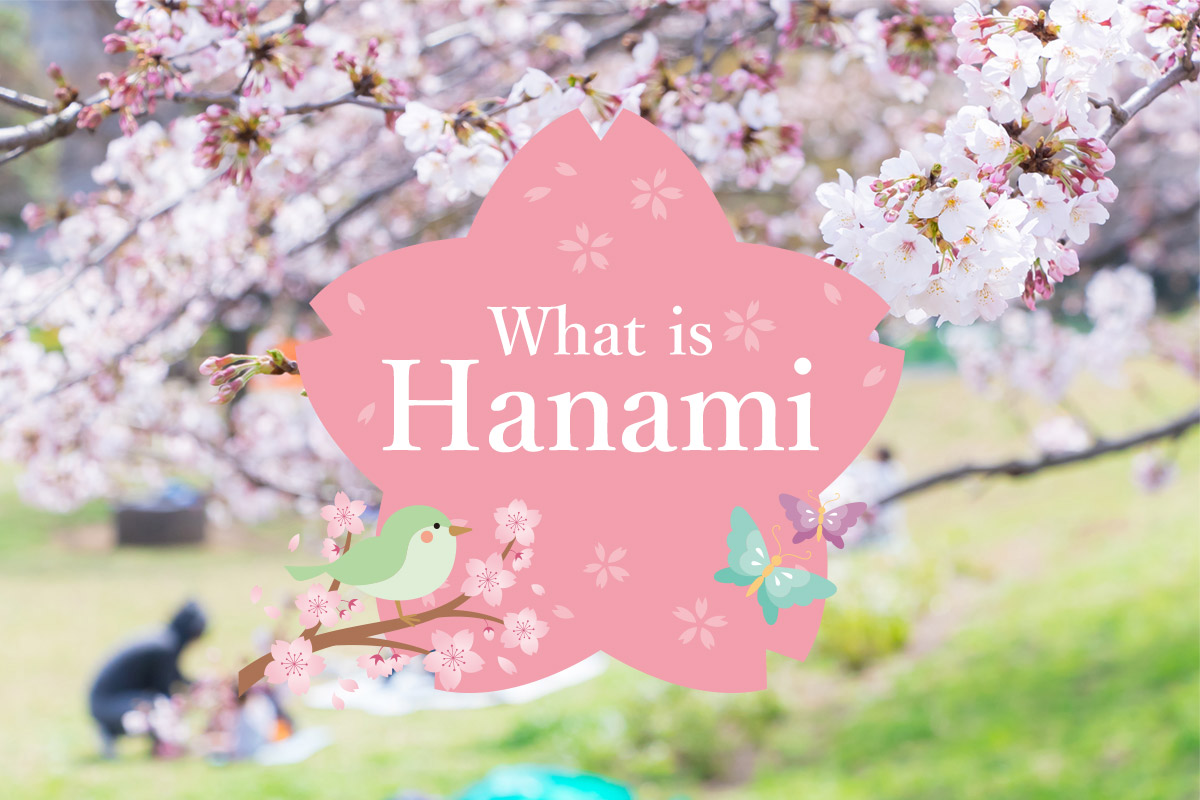 In Japan, people do "hanami" in the spring.
In this issue, I would like to introduce what "hanami" is!
What is "hanami" anyway?
Hanami simply means "flower viewing".
Hanami is written in Kanji as "花見".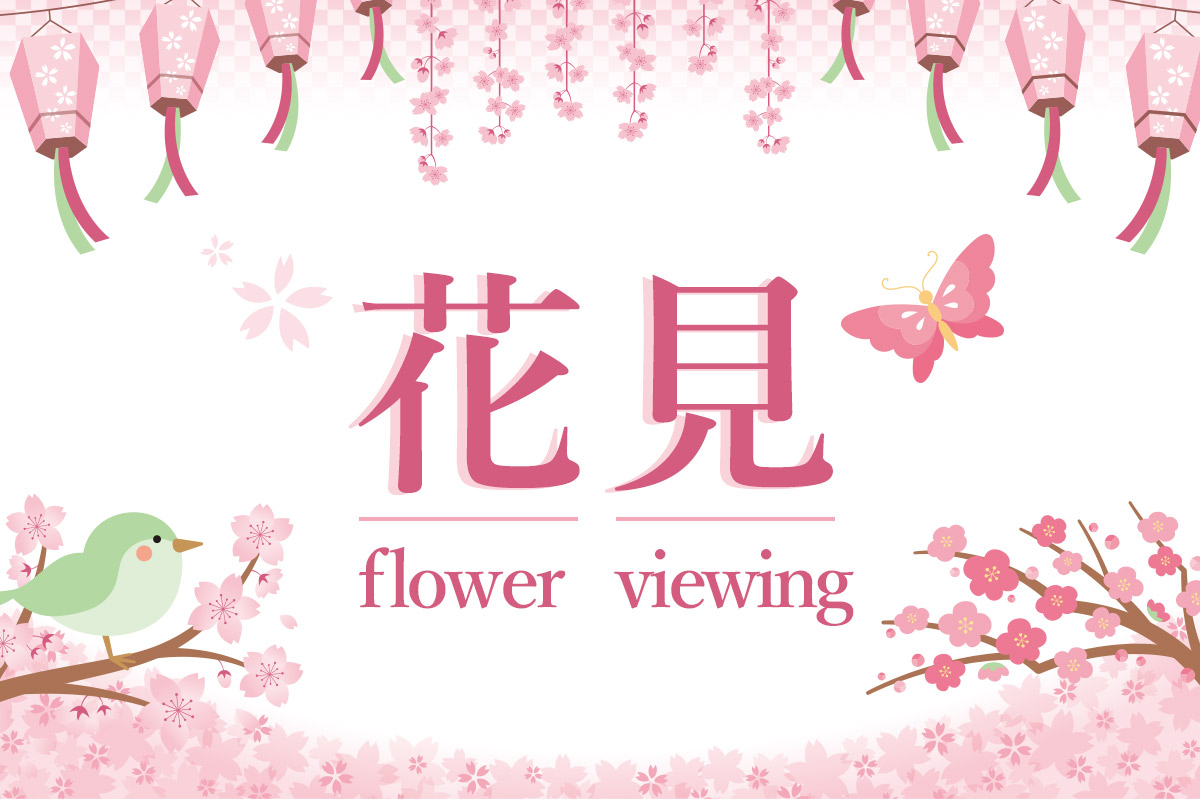 The word "flower" here refers to the cherry blossom, which is also the national flower of Japan.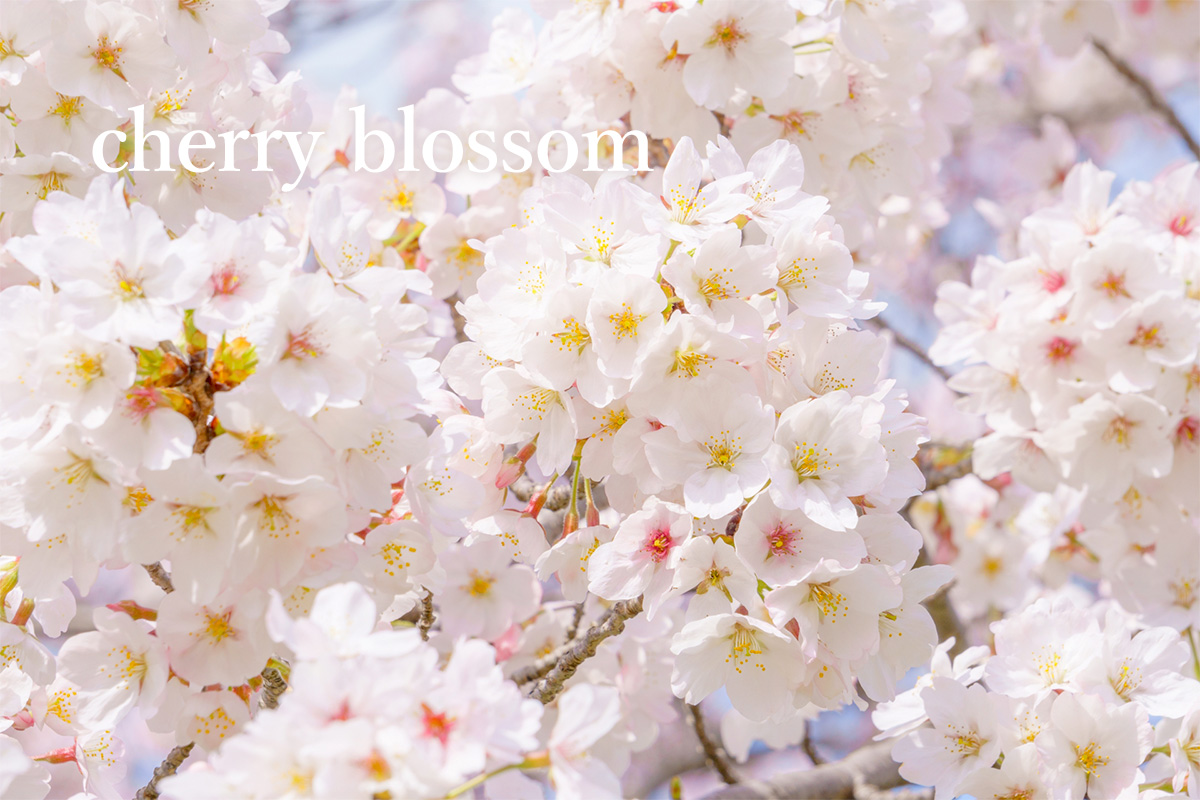 In Japan, many cherry trees bloom in spring.
Taking a walk to see beautiful cherry blossoms or having a picnic under a cherry tree is called "Hanami".
When is the Hanami season?
Cherry blossoms in Japan usually bloom from mid-March to mid-April.
There are differences by region.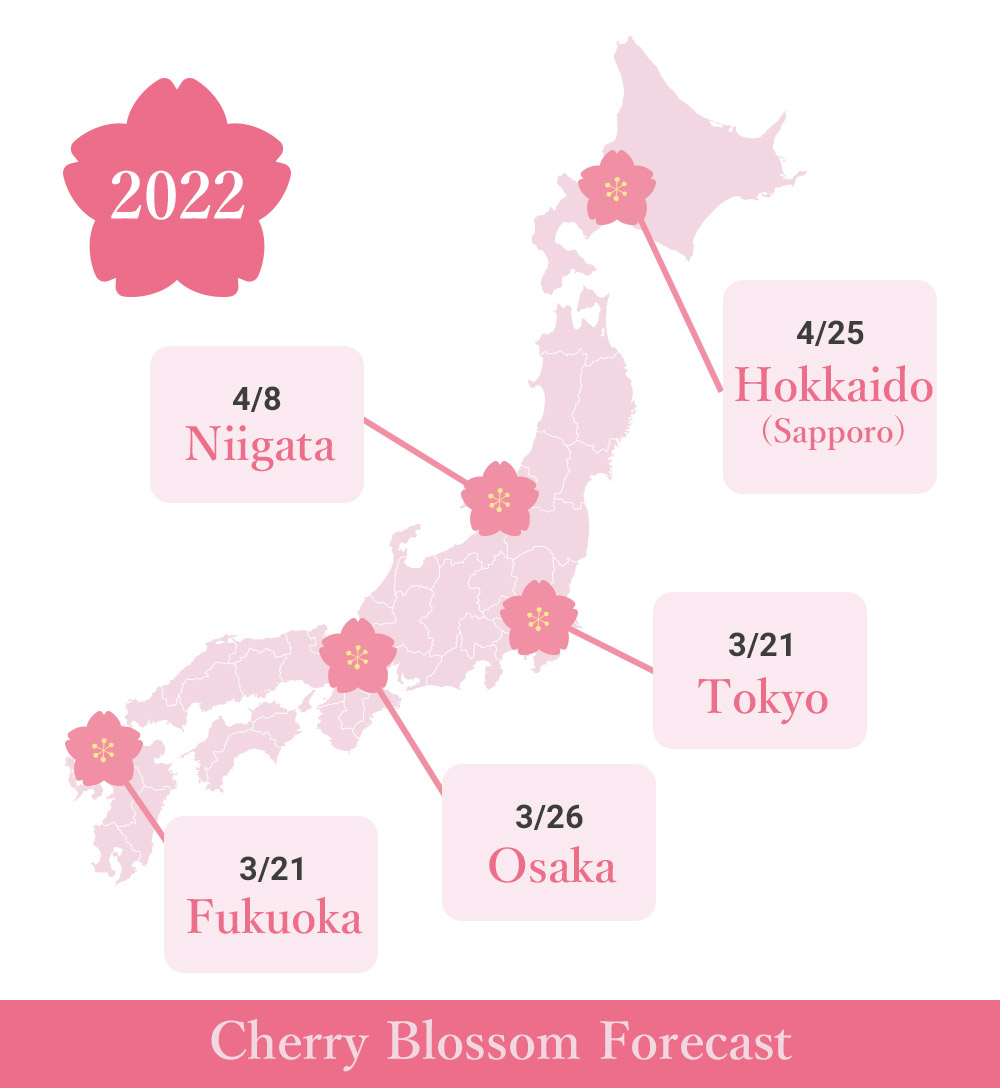 In Tokyo, the capital of Japan, cherry blossoms are usually in full bloom from late March to mid-April.
In the Tohoku region, cherry blossoms are in full bloom from mid-April to late April.
Where can I do hanami?
The rules vary from place to place: some places only allow walks, others allow picnics, and so on.
If you are going to do hanami in the middle of sightseeing, a place where you can just take a walk is a good choice.
Alternatively, we recommend a place where the Cherry Blossom Festival is being held.
Here are three spots that are said to be popular among foreign tourists!
1.Hirosaki Park|Aomori prefecture (Tohoku area)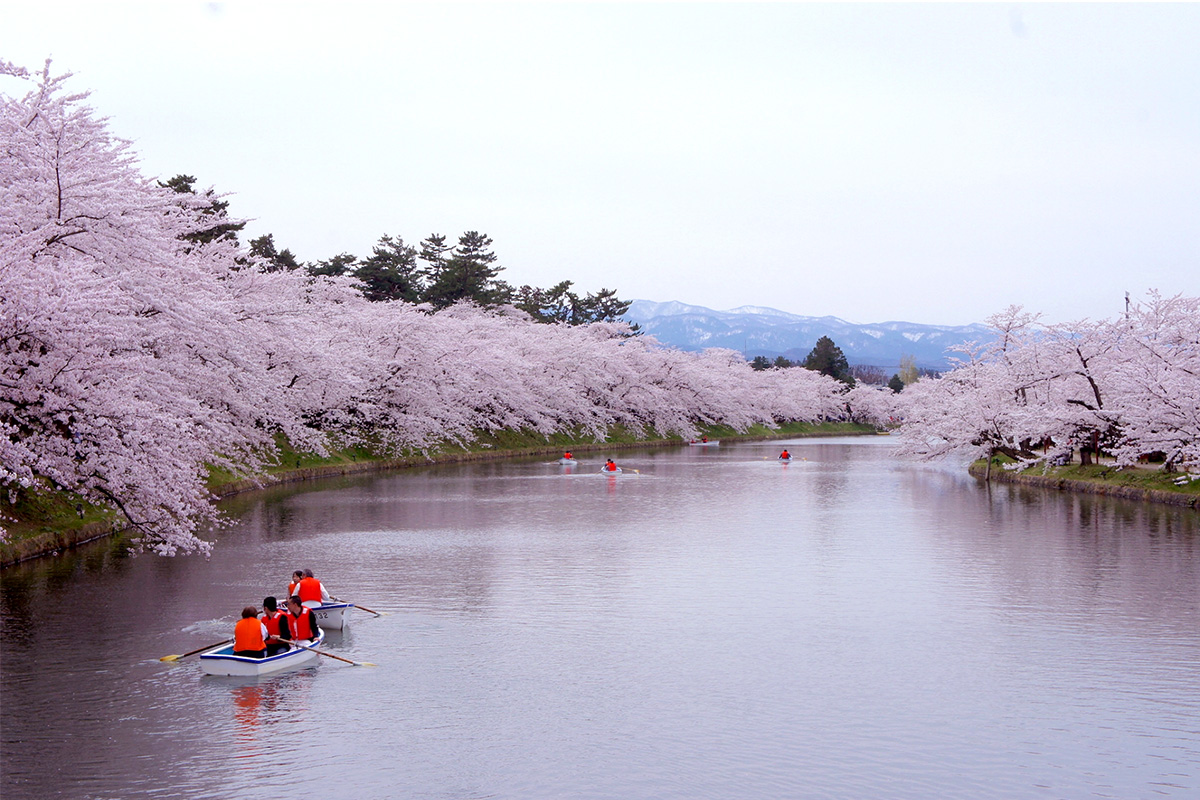 Hirosaki Park is a popular tourist spot among Japanese.
The sight of some 2,600 cherry trees in bloom is breathtaking!
The well-known Hirosaki Cherry Blossom Festival is held at Hirosaki Castle (Hirosaki Park) annually between April 23rd and May 5th. The park are always fills with locals as well as visitors from other prefectures and abroad.
(Hirosaki Park official website)
2.Osaka Castle|Osaka (metropolitan area)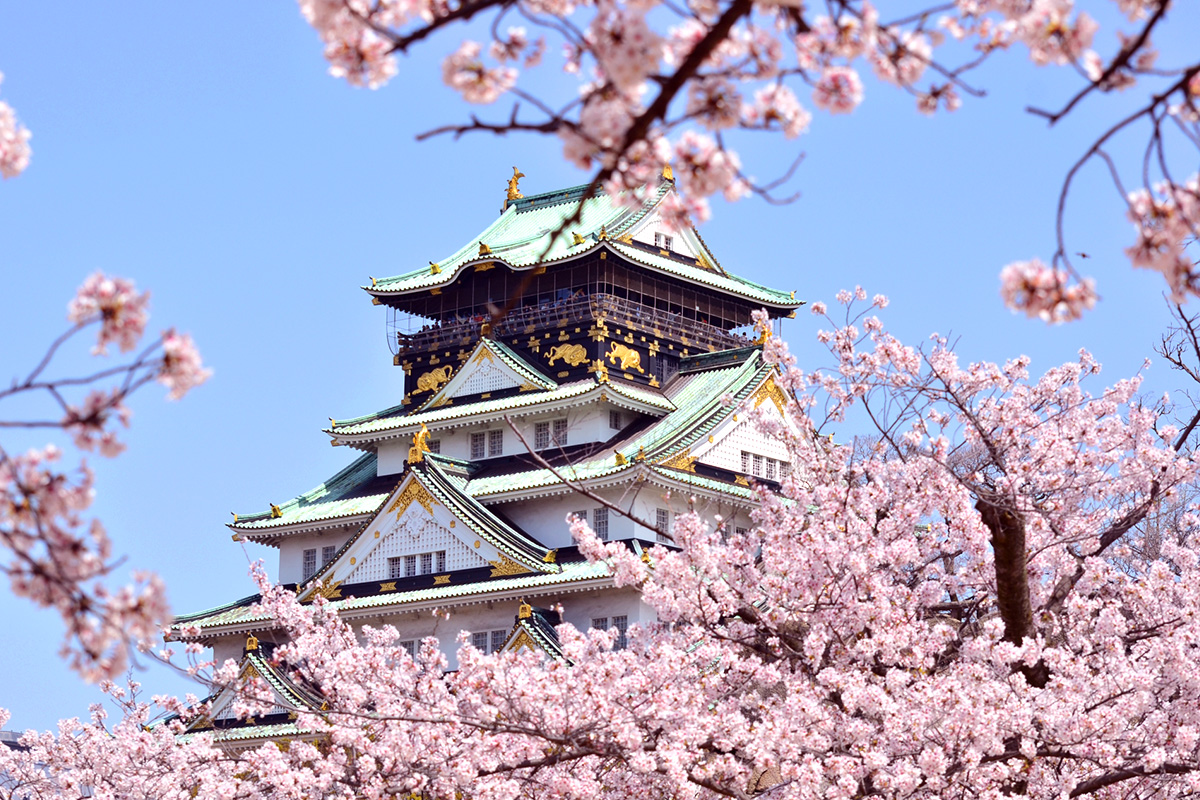 Osaka Castle is easily accessible from the station and is a popular hanami spot that can be visited easily.
The collaboration of a Japanese castle and cherry blossoms is so nostalgic and pretty!
*Be sure to check out our article on castles and cherry blossoms!
3.Goryokaku Park|Hokkaido (northernmost of the four main islands of Japan)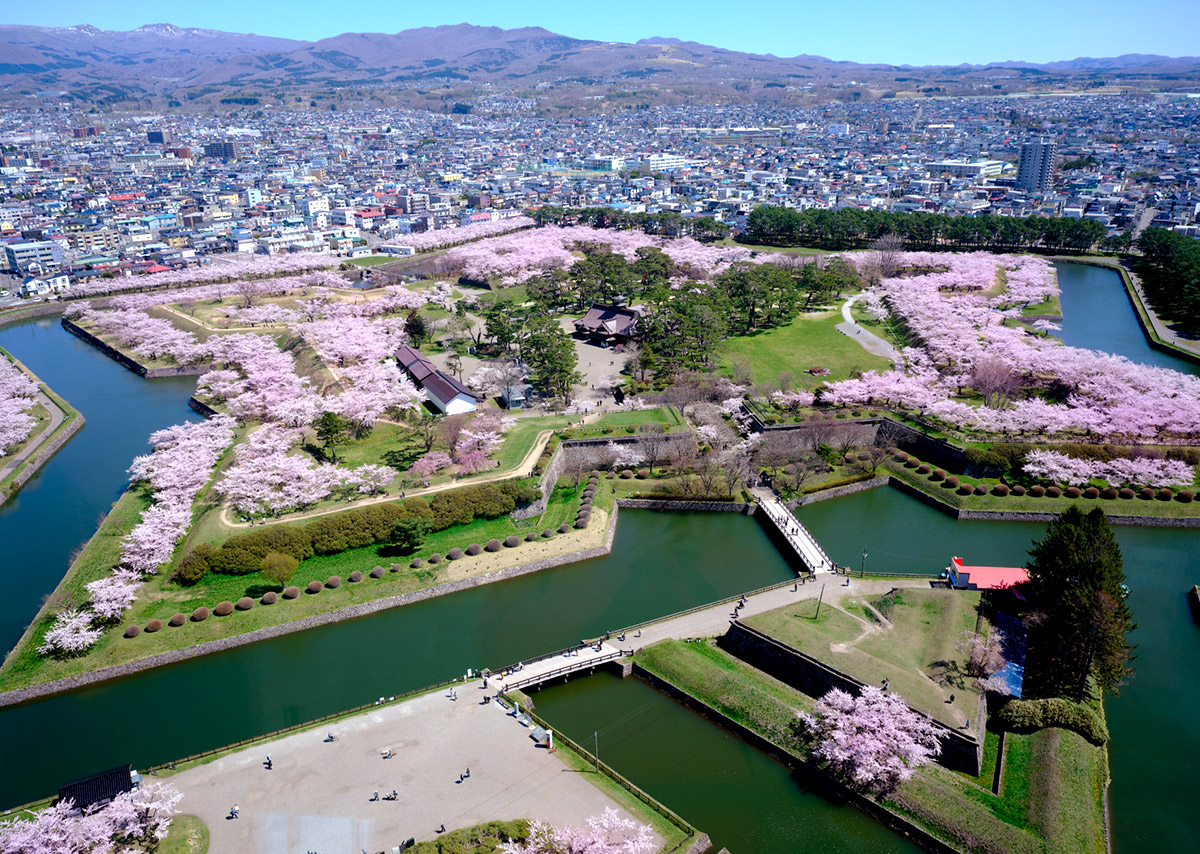 In Goryokaku Park, visitors can walk among the cherry blossoms or view them from above at the Goryokaku tower.
It's a huge park, so you can take your time looking around!
*Goryokaku tower may be temporarily closed due to covid-19.
What kind of food is eaten at Hanami?
At picnic-type hanami, people bring their own lunch boxes and drinks and enjoy relaxed conversation.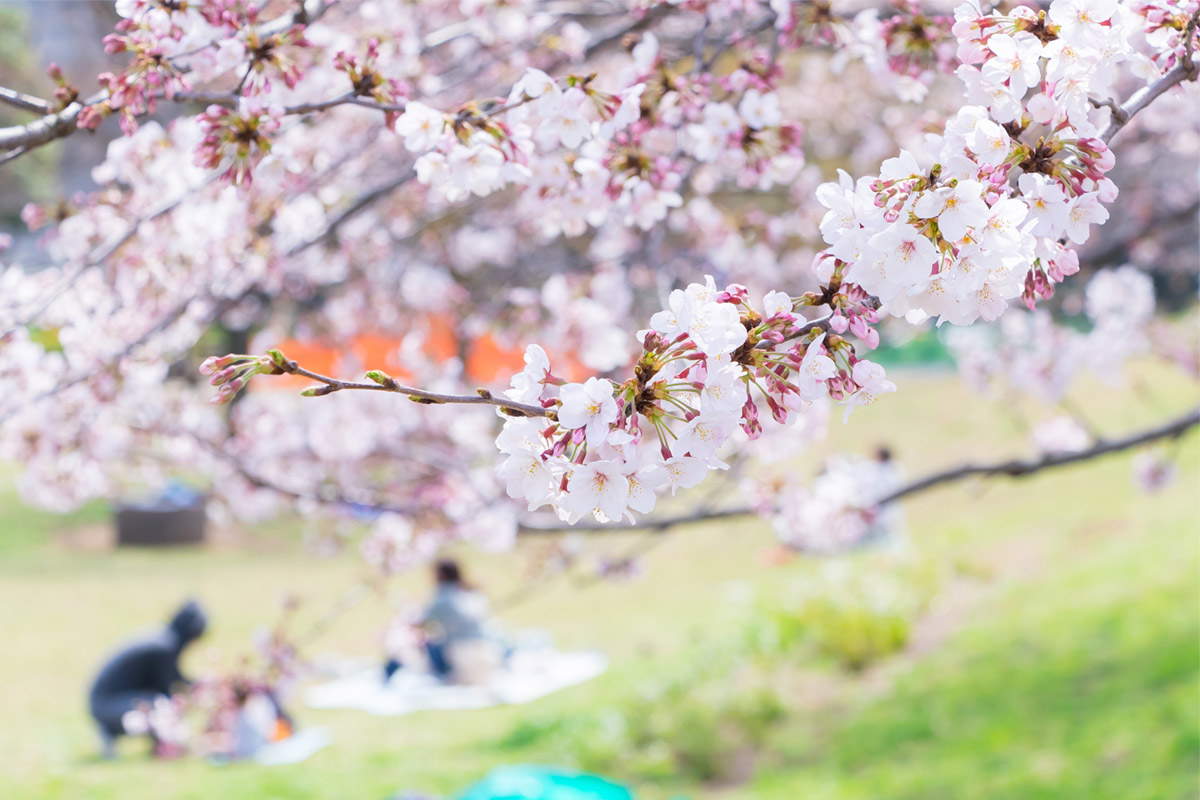 Basically, many people bring a lunch that can be shared by everyone.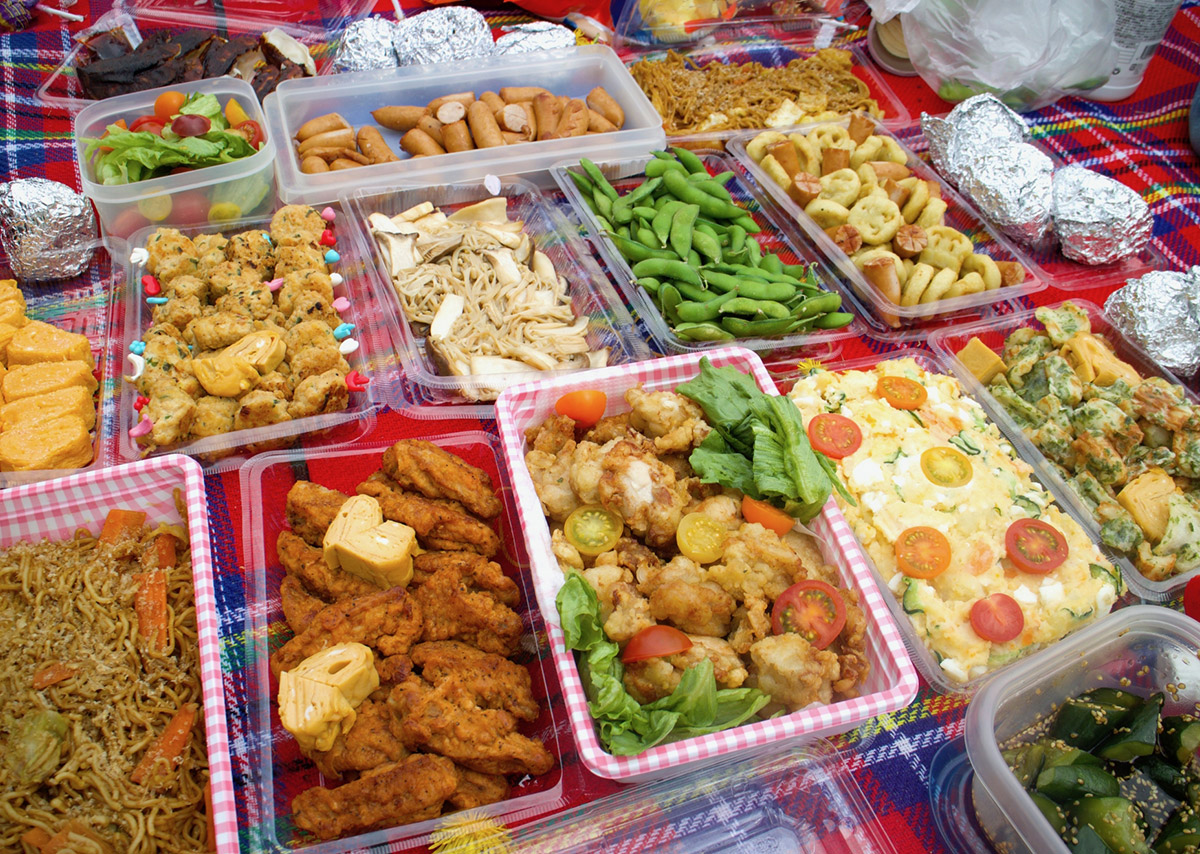 In season, they even sell food called "hanami bento" (hanami bento)!
Specific menu items include inari sushi, egg rolls, and fried chicken.
There are no rules about what to eat at hanami, so I often bring my favorite food (lol).
*Currently, many parks prohibit eating and drinking due to covid-19, so check the official website for information before you go and have a picnic.
Enjoy the Hanami!
If you're going to visit Japan in the spring, make sure you see the cherry blossoms!
Yes, I wrote about my recommended cherry blossom spots in another blog.
If you'd like, you're welcome to check out the various tourist destinations in Japan right here on this blog!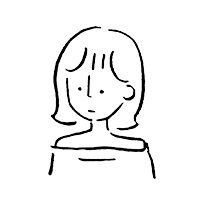 aki