Spectacular winter scenery. "Snow Monster" in Zao, Yamagata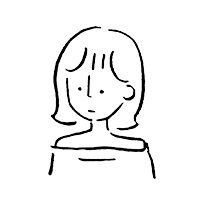 Written by aki
2023.01.17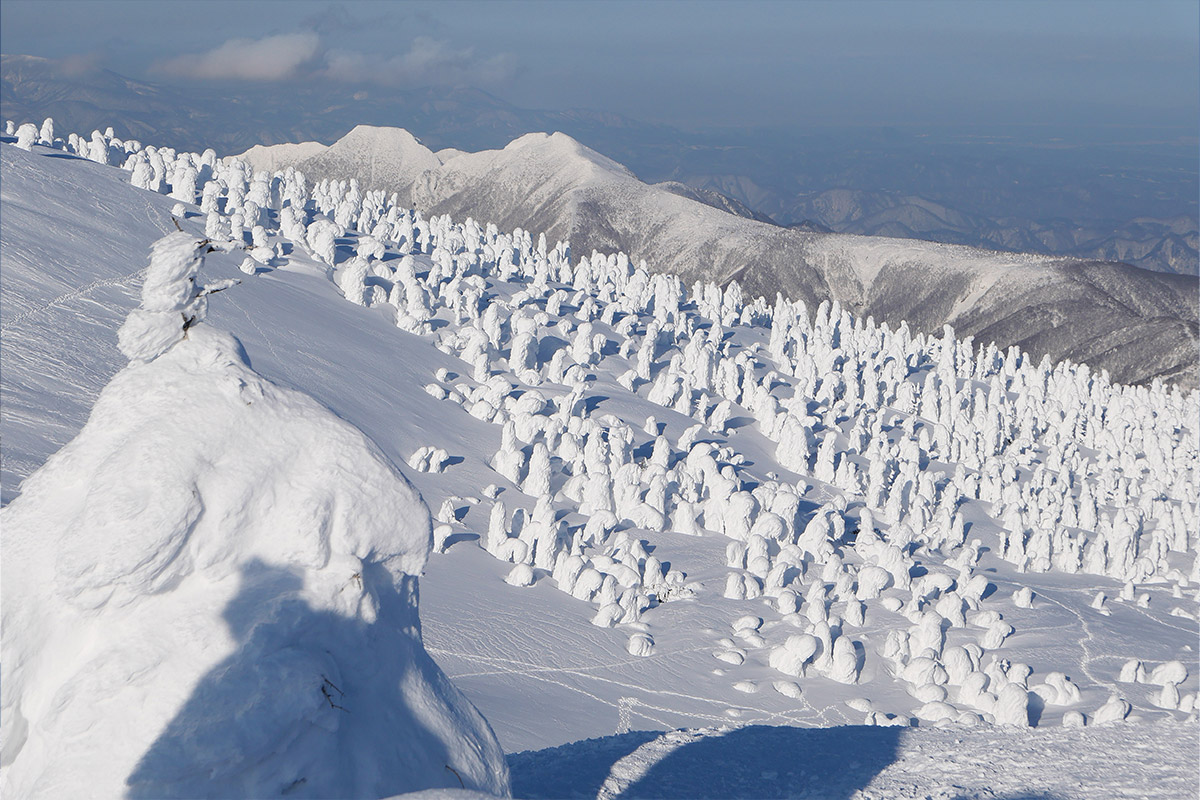 Juhyo, the art of ice and snow, can only be seen under special weather conditions.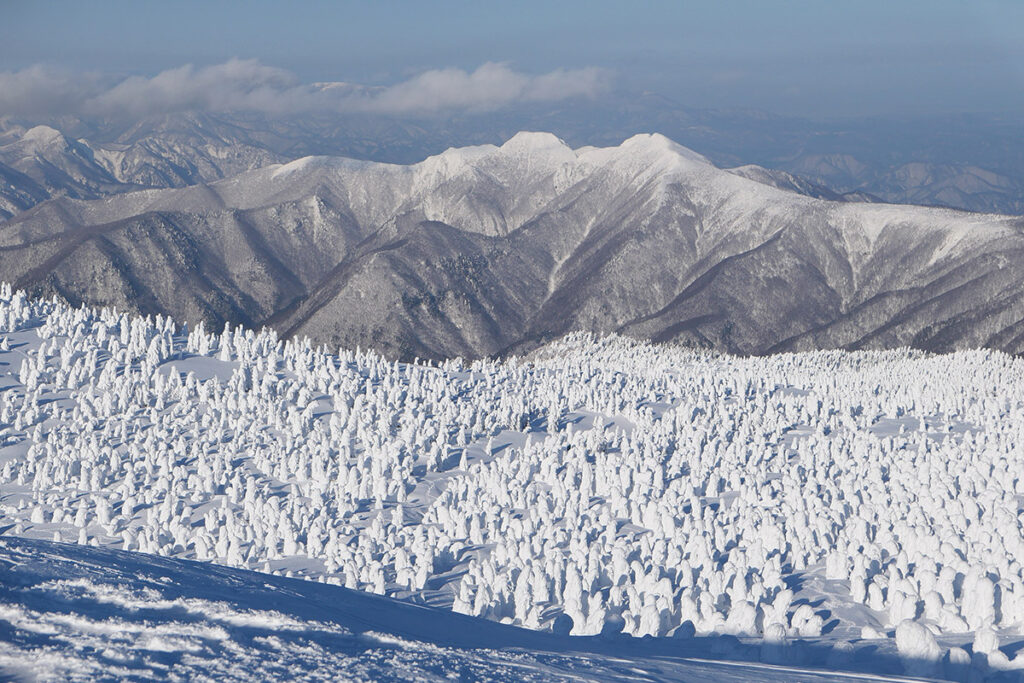 Juhyo, or tree ice, is made up of microscopic particles of water in the atmosphere that stick to trees and other objects, freeze, and grow larger.
Written in Kanji, it is 樹氷.樹 means tree and 氷 means ice.
It is also known as the "Snow Monster" for its powerful appearance.
In Japan, it can be seen in Hokkaido, Tohoku region, and Chubu region.
The three major tree ice caps are
Hakkouda in Aomori Prefecture
Moriyoshi in Akita Prefecture
Zao in Miyagi and Yamagata Prefectures.
Among them, Juhyo in Zao, which straddles Miyagi and Yamagata prefectures, is one of the largest in Japan.
The beauty of nature's powerful weaving is otherworldly.
In this issue, I will show you how to enjoy Zao's juhyo seen from the Yamagata side.
How to see Juhyo in Zao?
The standard way to view the park is by ropeway.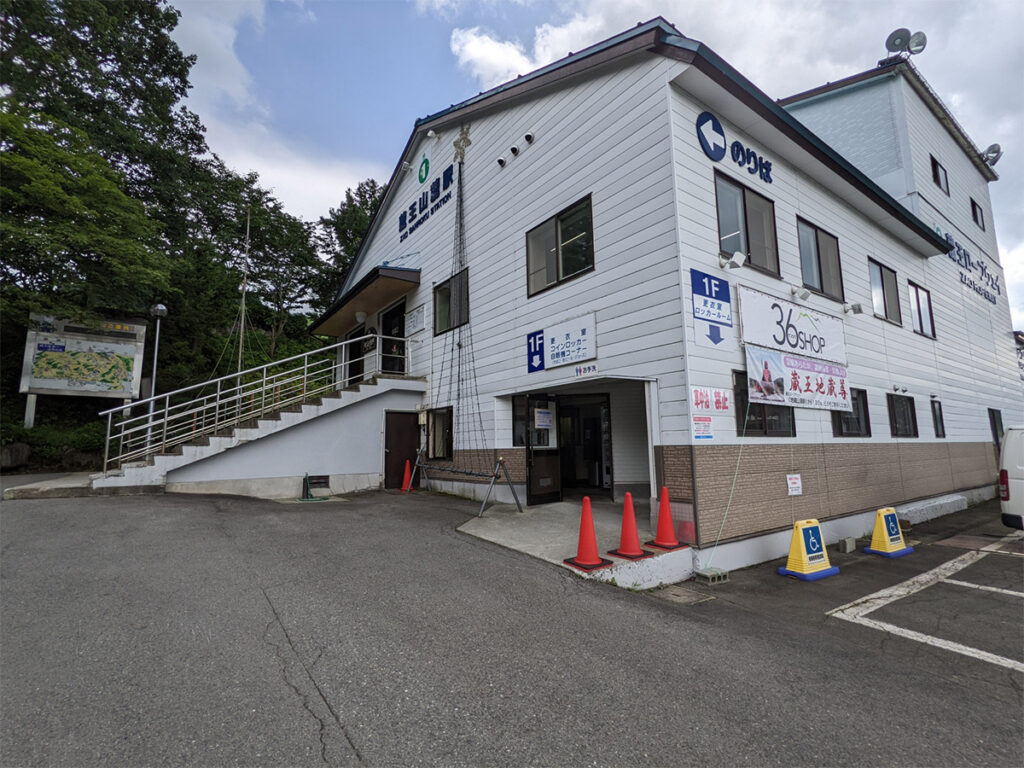 Drive to Zao Sanroku Station and take the ropeway to Juhyokogen Station.
From there, it is possible to transfer further to the summit.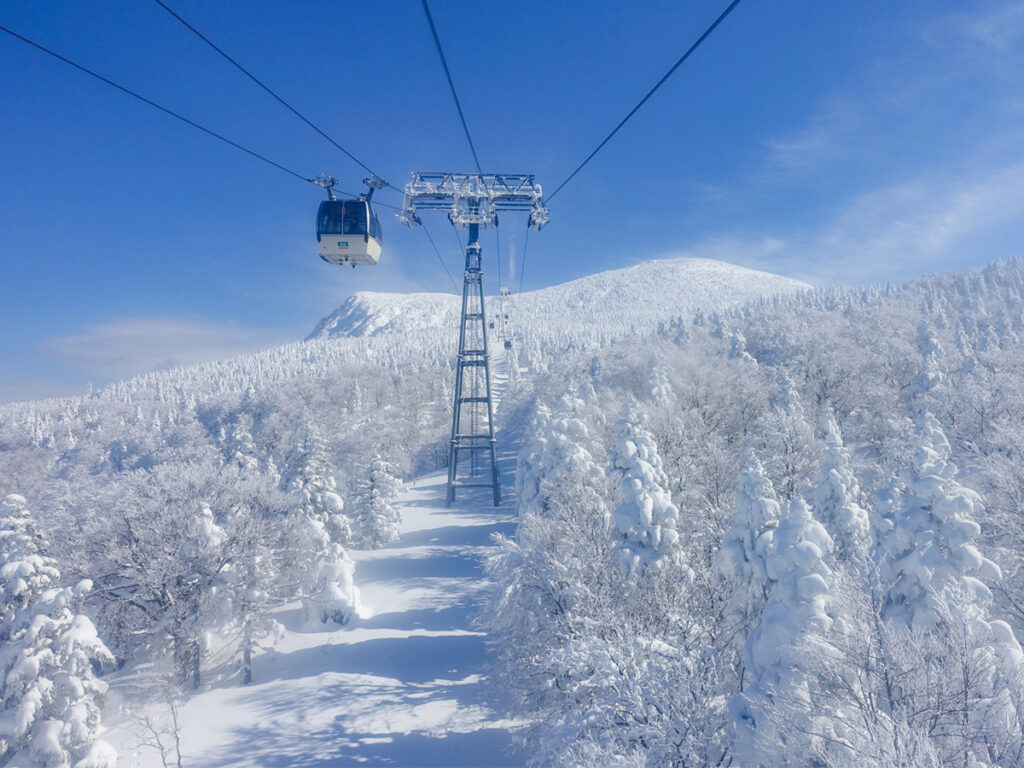 The total time required is approximately 20 minutes.
Zao Sanroku Station→Jyugyokogen Station→Jizoyama Summit Station
Adult: 1,500 yen one way (2,800 yen round trip)
Children: 800 yen one way (1,400 yen round trip)
Hours of operation
Zao Ropeway Sanroku Line: 8:30-17:00
Zao Ropeway Summit Route: 8:45 – 16:45
*Subject to change or suspension depending on weather conditions.
*Information as of January 2023.
You can also see the powerful juhyo from inside the ropeway.
Once at the summit, it's photo time!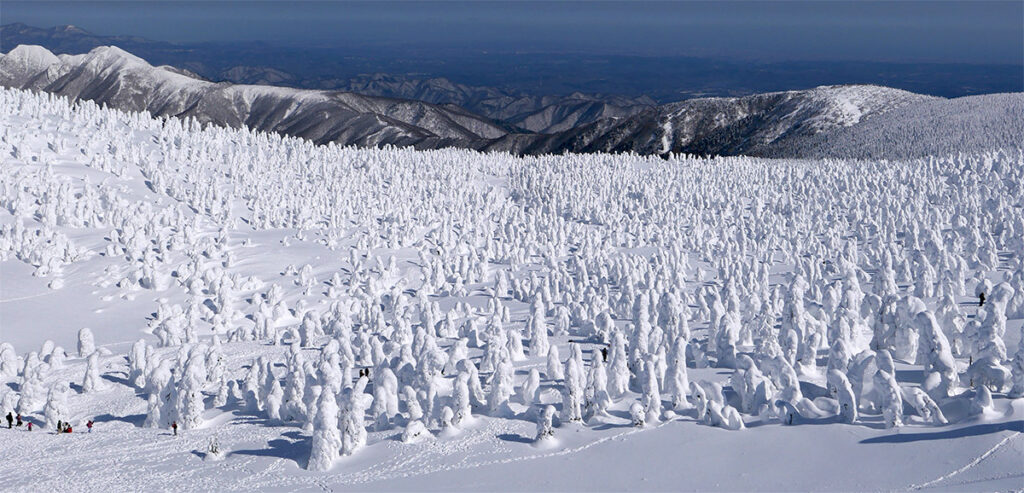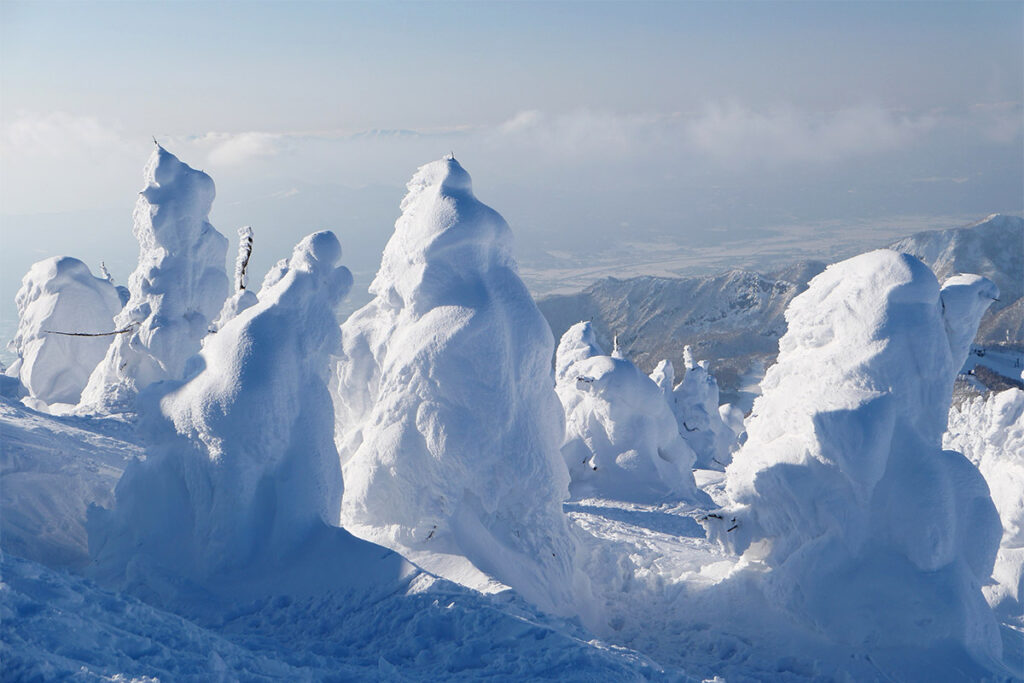 Observe them up close or take pictures from a distance.
There is also a restaurant at the top of the mountain where you can enjoy Yamagata Prefecture's local cuisine.
A relaxing lunch time with a view of the Juhyo through the window is also recommended.
What are the conditions for Juhyo(tree ice) to form?
There are three conditions for the formation of tree ice.
1.Strong winds always blow from a certain direction and carry a large amount of cold water and snow.
2.Coniferous trees that easily get snow on the ground grow wild.
3. snow cover is sufficient to keep trees from being buried.
Zao is home to many coniferous trees called "Aomori-todomatsu" (Abies sachalinensis), which makes it possible to see beautiful and powerful ice formations.
However, in recent years, these Abies sachalinensis trees have been dying or becoming smaller due to insect damage. In the near future, there is a fear that we may no longer be able to see the powerful ice formations that we have seen in the past.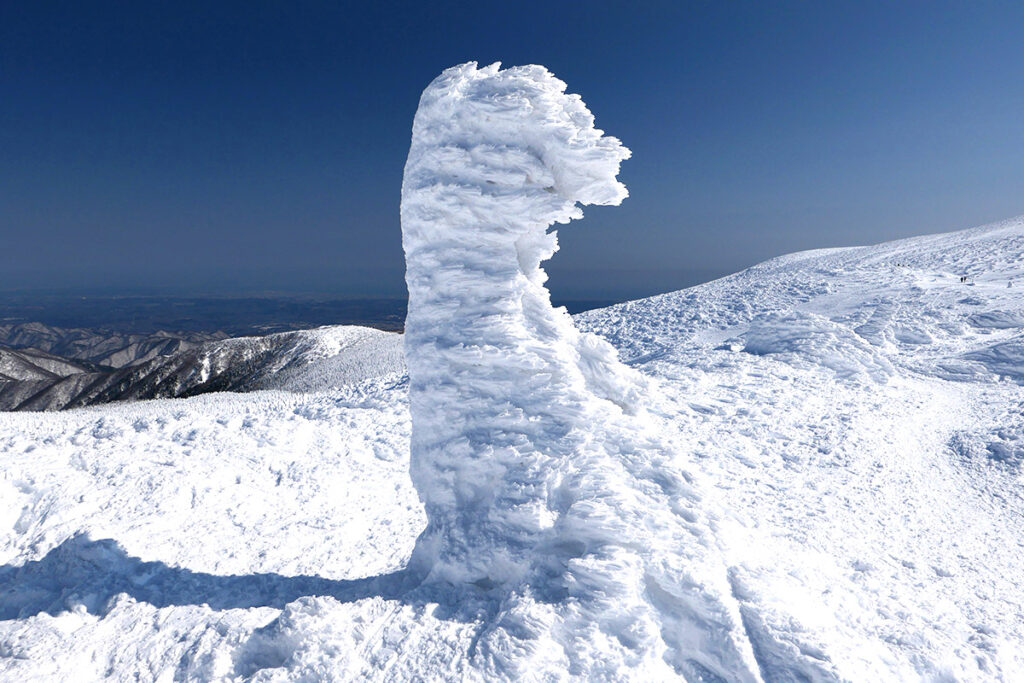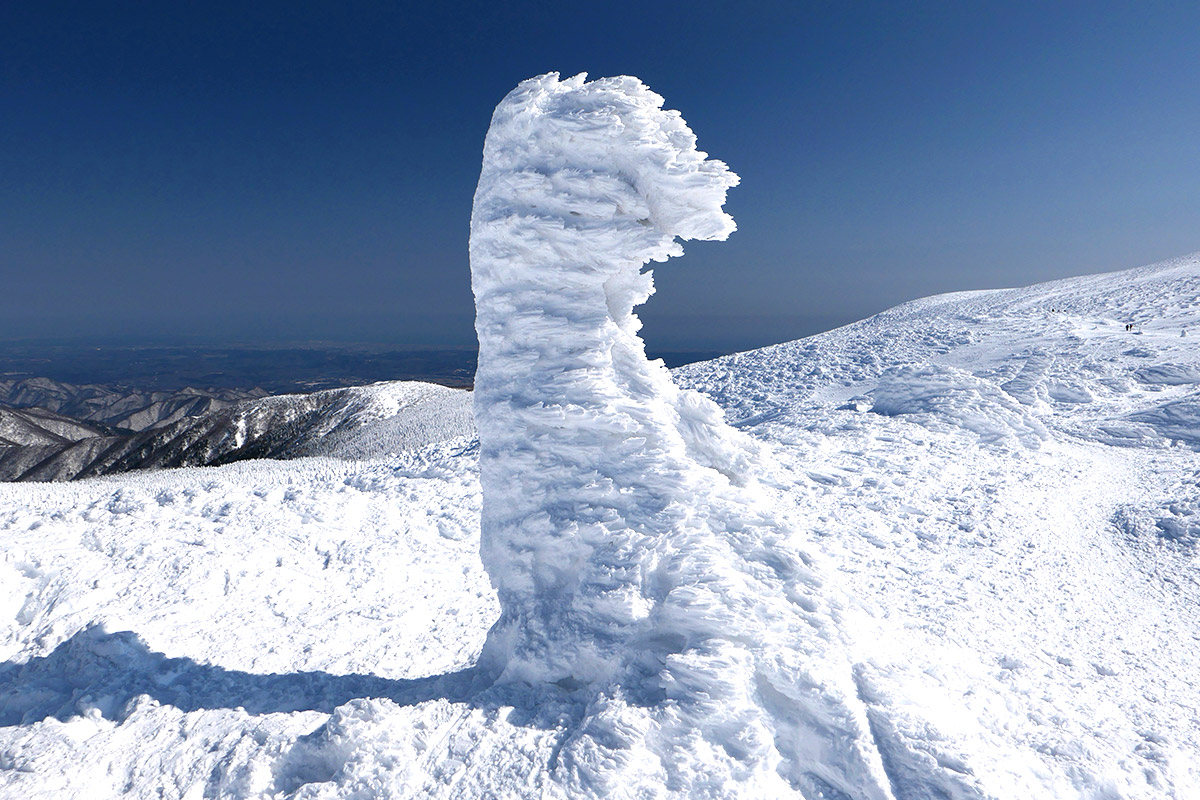 Local people say, "First of all, I want people to see and know the demands of Zao".
It would be great if many people could see the beauty of Zao and want to protect this powerful nature!
Zao's juhyo is usually at its best from January to February.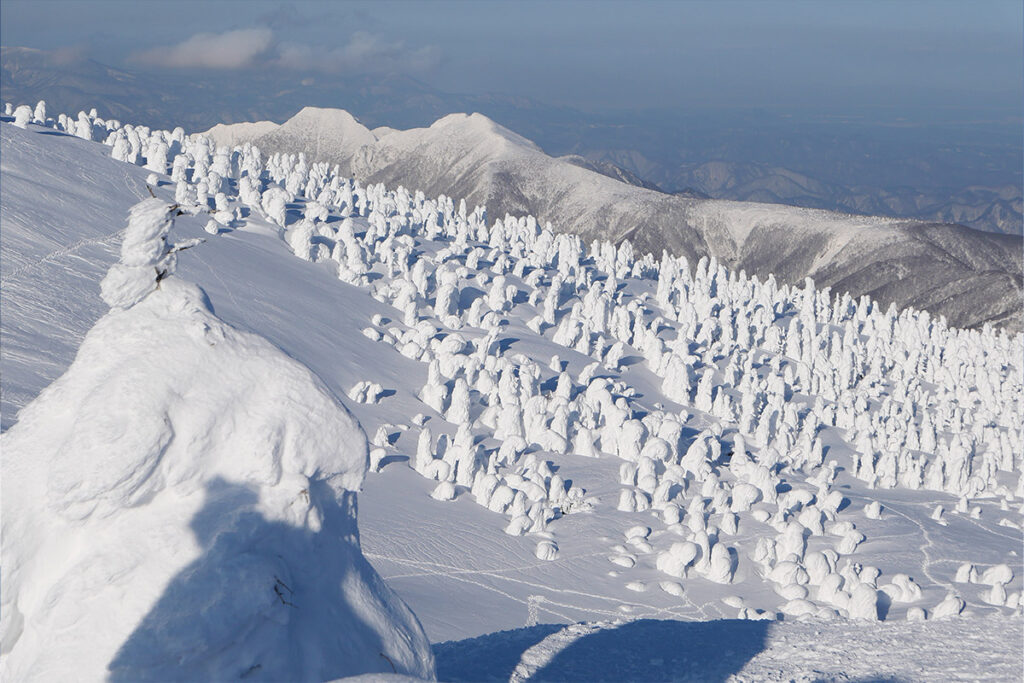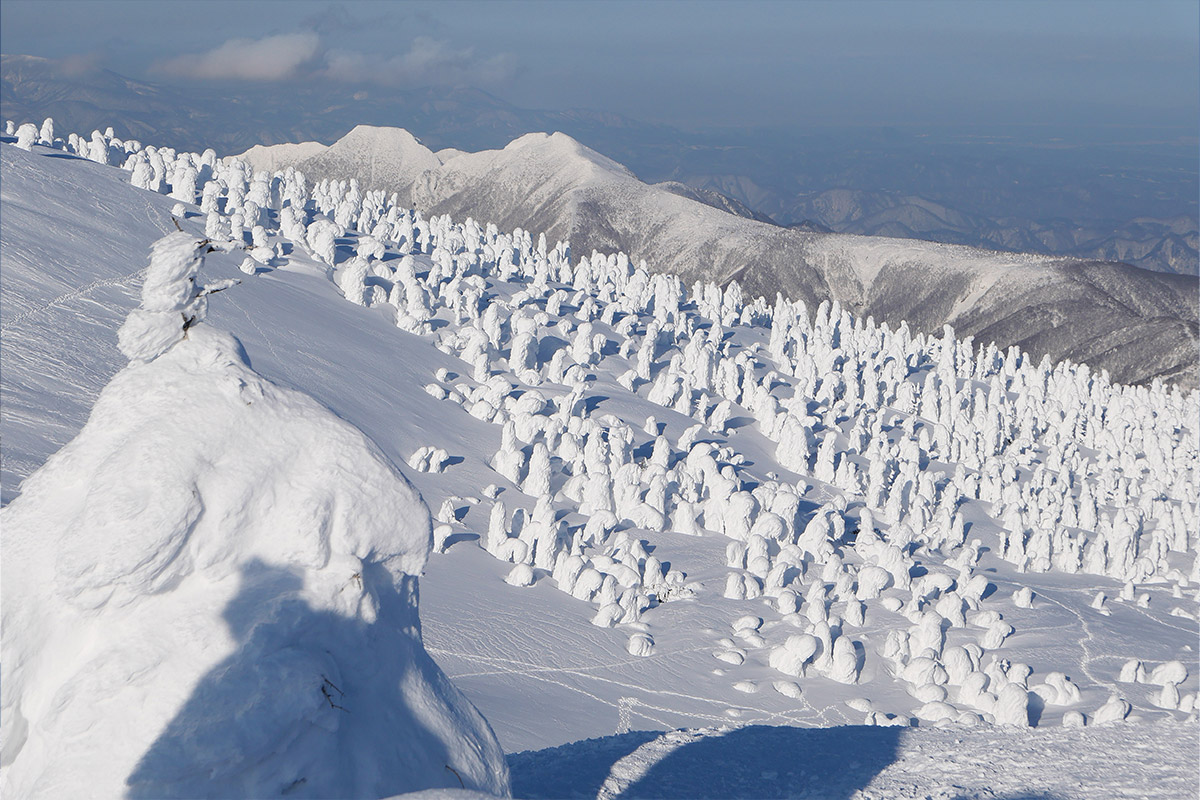 What to wear when going to see Juhyo?
Basically, "dressed to ski" is a good idea.
If you do not have ski clothes, wear windproof clothing and shoes as you should.
The temperature often drops below -10°C. Because of the mountains, the weather can change suddenly.
Incidentally, some people ski, snowboard, or walk down after taking the ropeway up.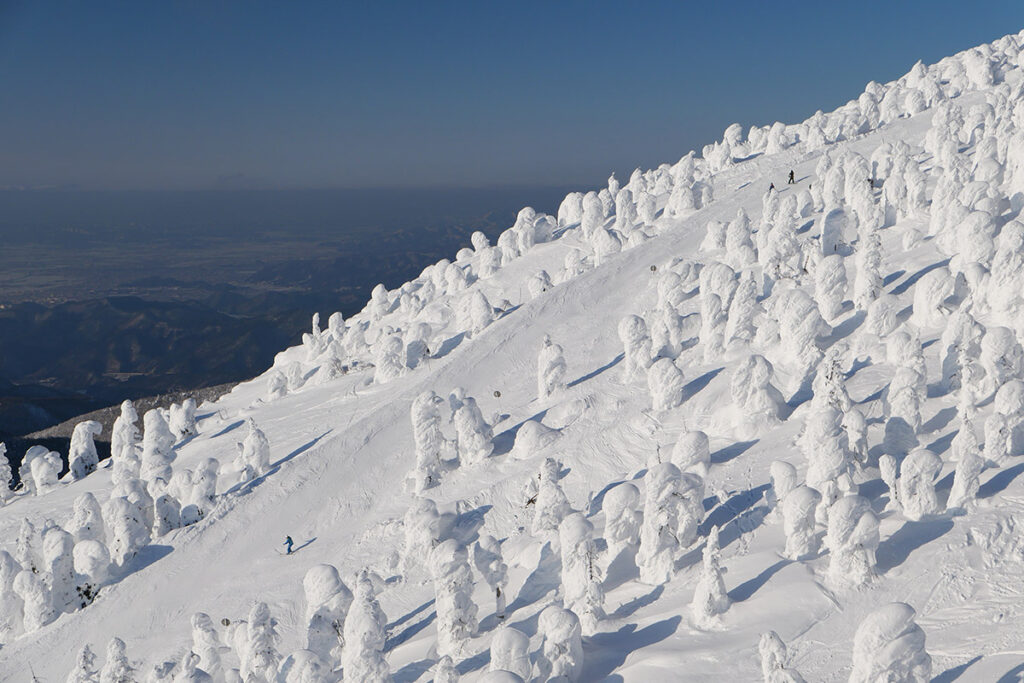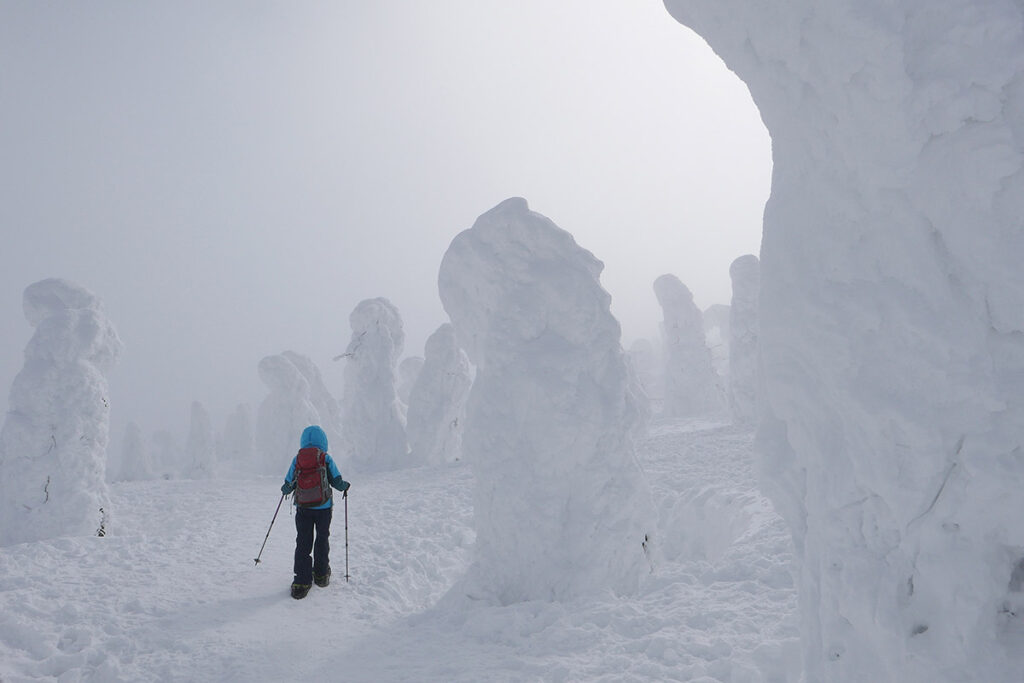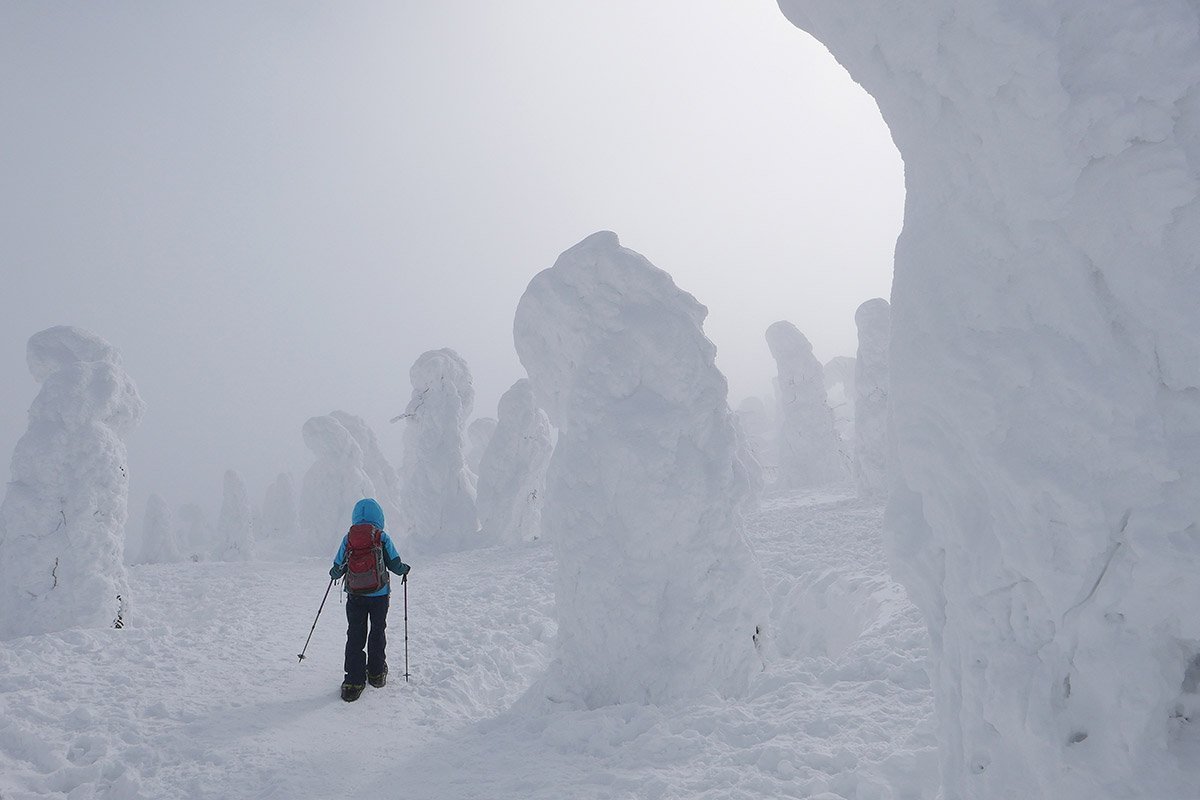 By the way, the photo shows what it looked like when I was there on February 14, 2022. It was a sight to behold!
Aki's Kodawari Point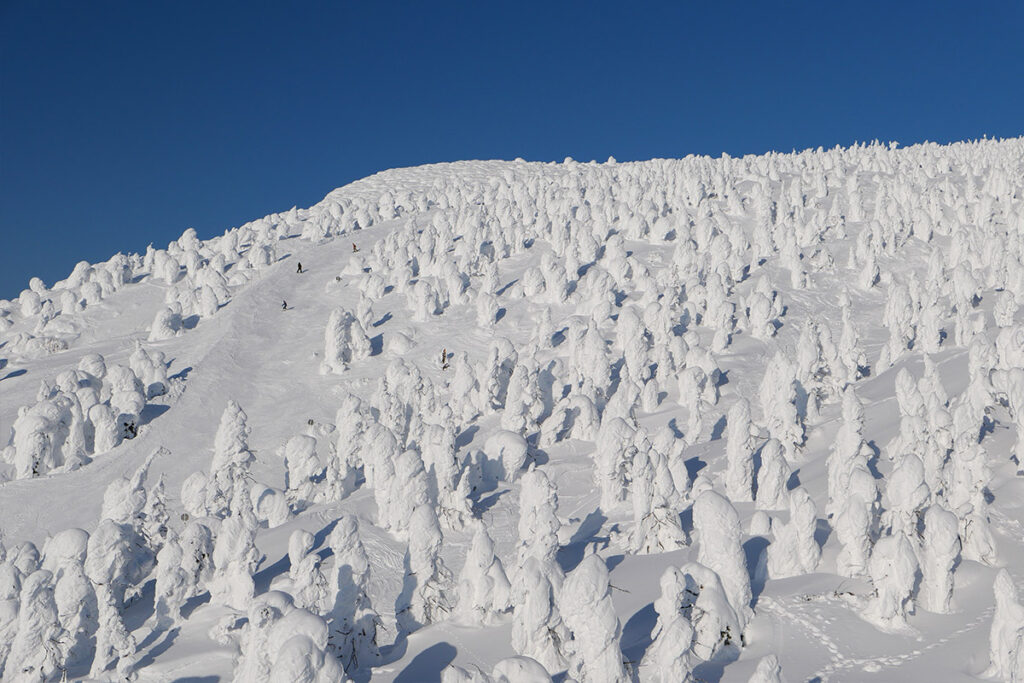 I like the shape of Ice Monster from afar.The scenery was spectacular and I thought that nature is interesting.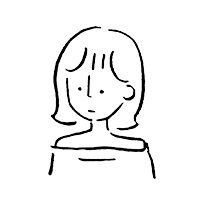 aki