What is the Shikoku Region? – Prefectures in Japan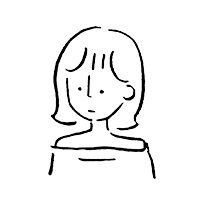 Written by aki
2023.07.10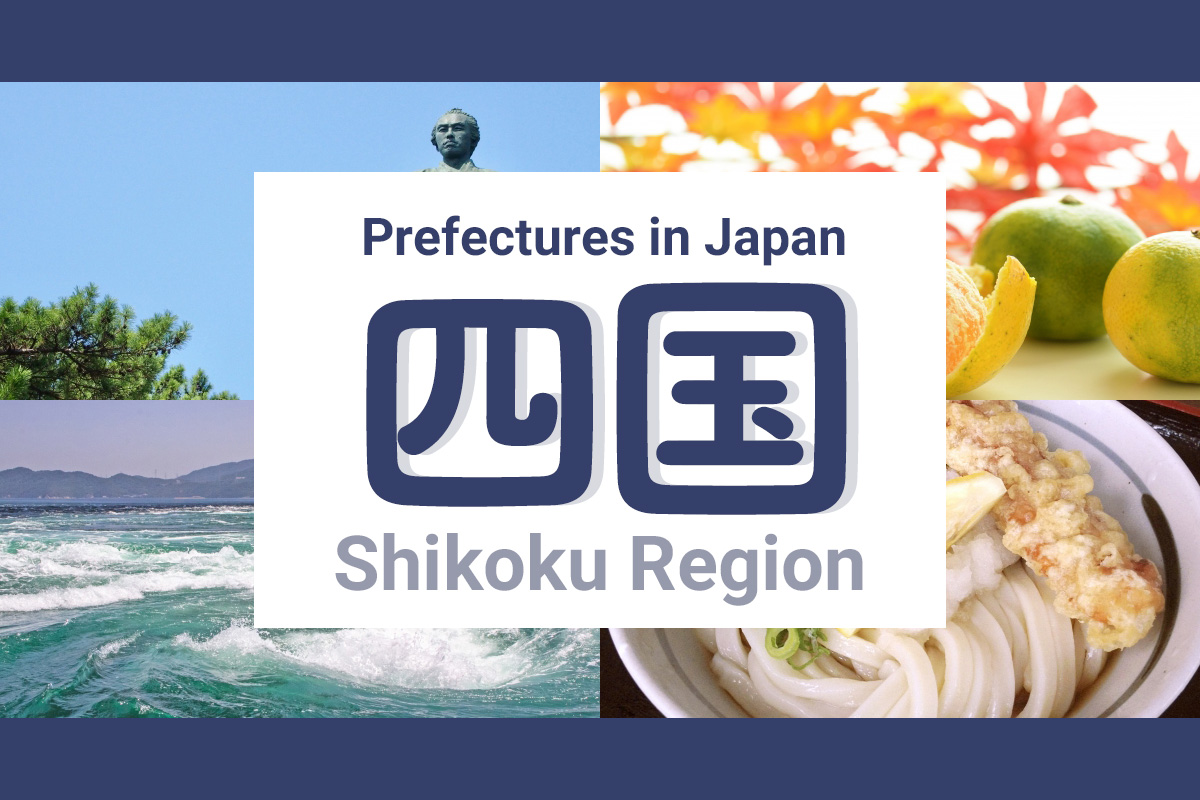 What is the Shikoku Region?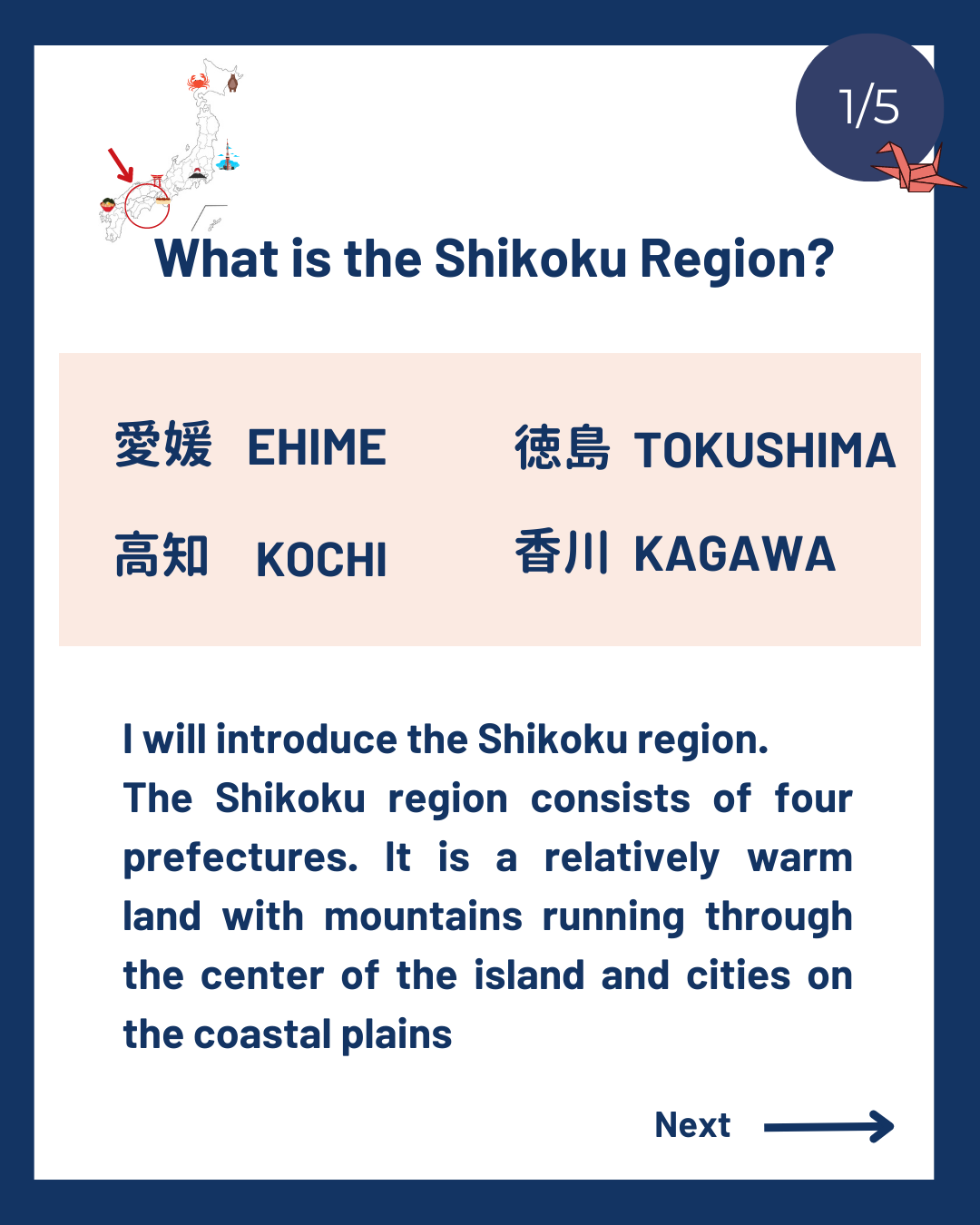 Ehime, Kochi, Tokushima, Kagawa.
I will introduce the Shikoku region. The Shikoku region consists of four prefectures.
Shikoku is a relatively warm land with mountains running through the center of the island and cities on the coastal plains.
Ehime(愛媛)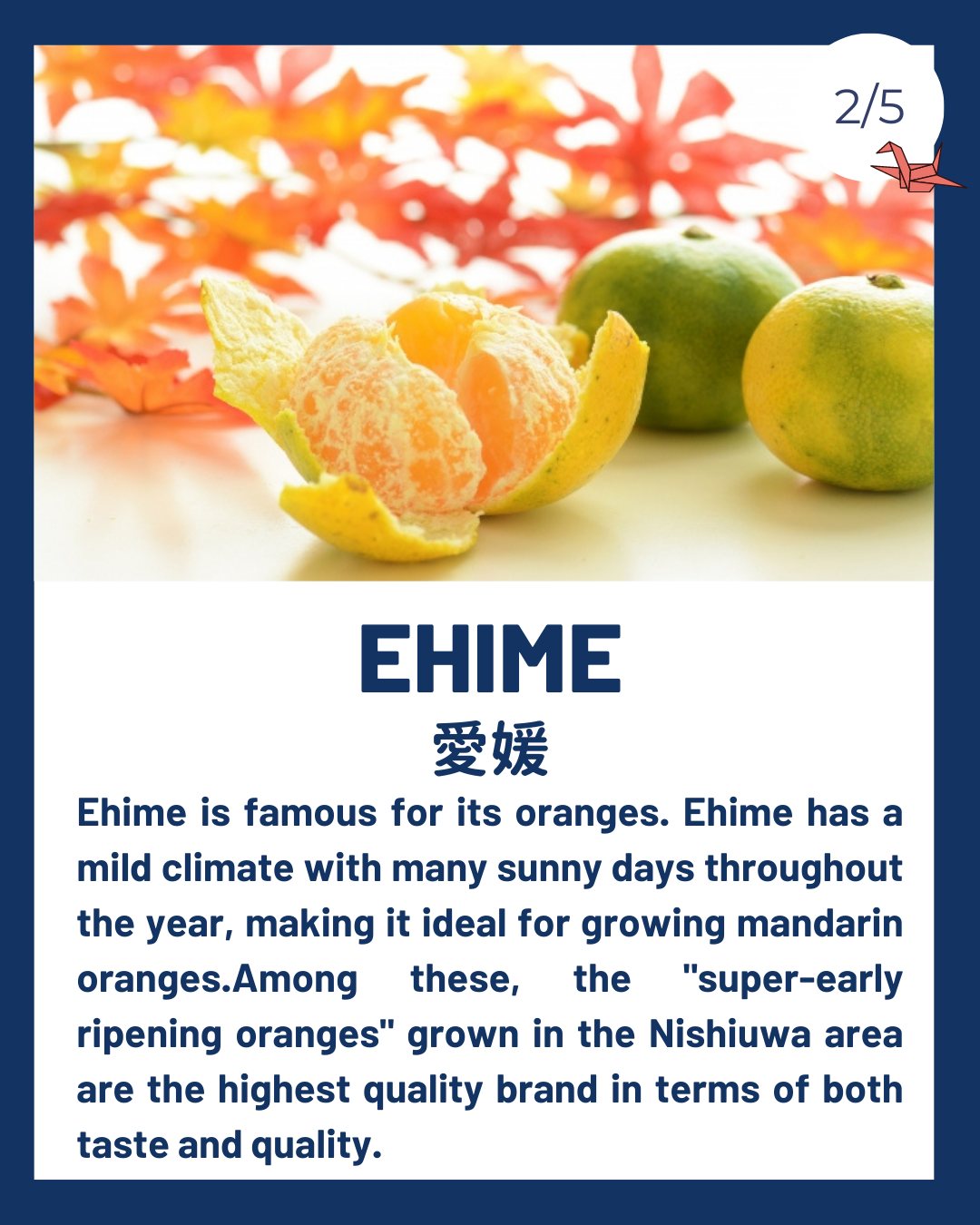 Ehime is famous for its mikan oranges.
Ehime has a mild climate with many sunny days throughout the year, making it ideal for growing mandarin oranges.Among these, the "super-early ripening oranges" grown in the Nishiuwa area are the highest quality brand in terms of both taste and quality.
Kochi(高知)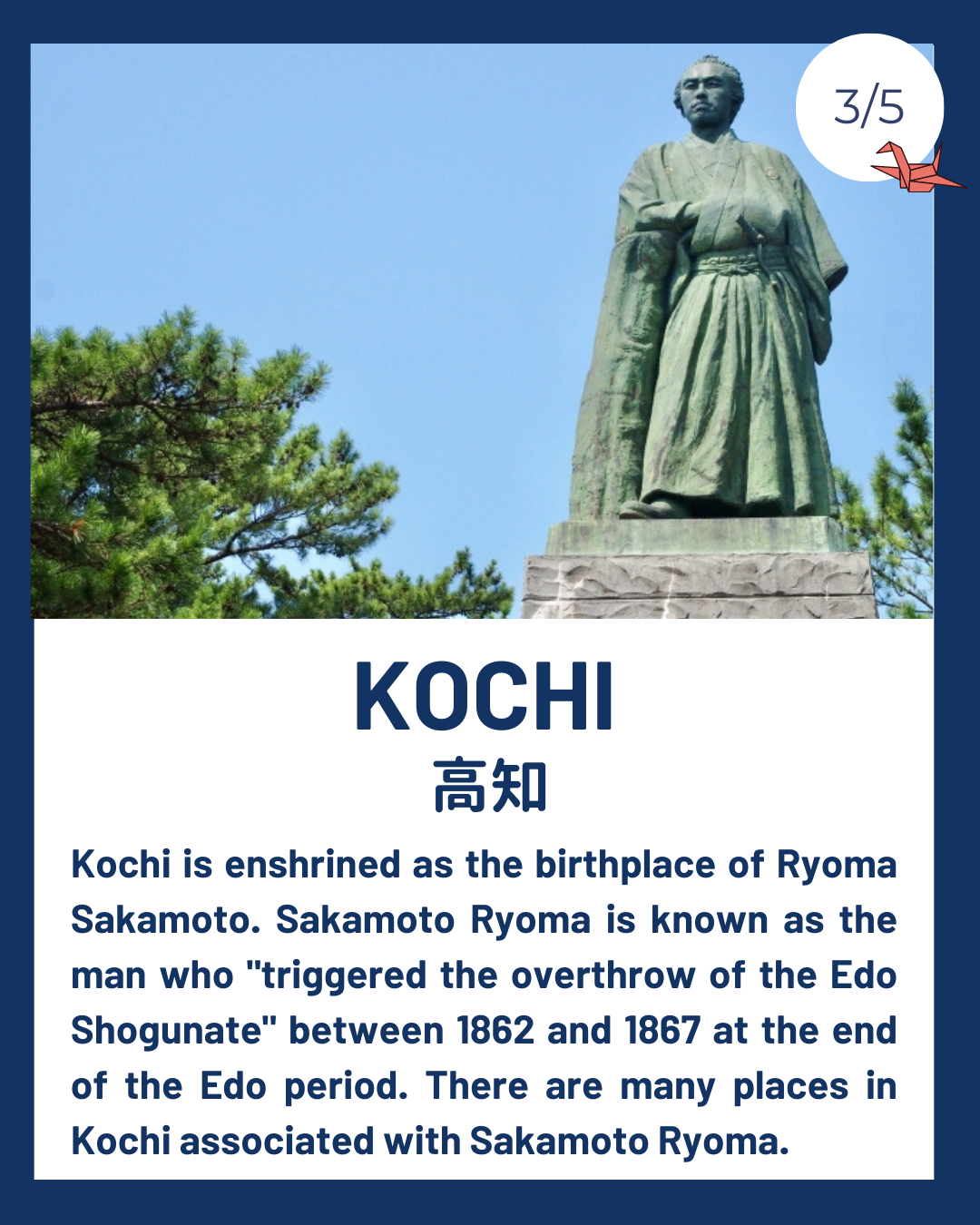 Kochi is enshrined as the birthplace of Ryoma Sakamoto.
Sakamoto Ryoma is known as the man who ""triggered the overthrow of the Edo Shogunate"" between 1862 and 1867 at the end of the Edo period. There are many places in Kochi associated with Sakamoto Ryoma.
Tokushima(徳島)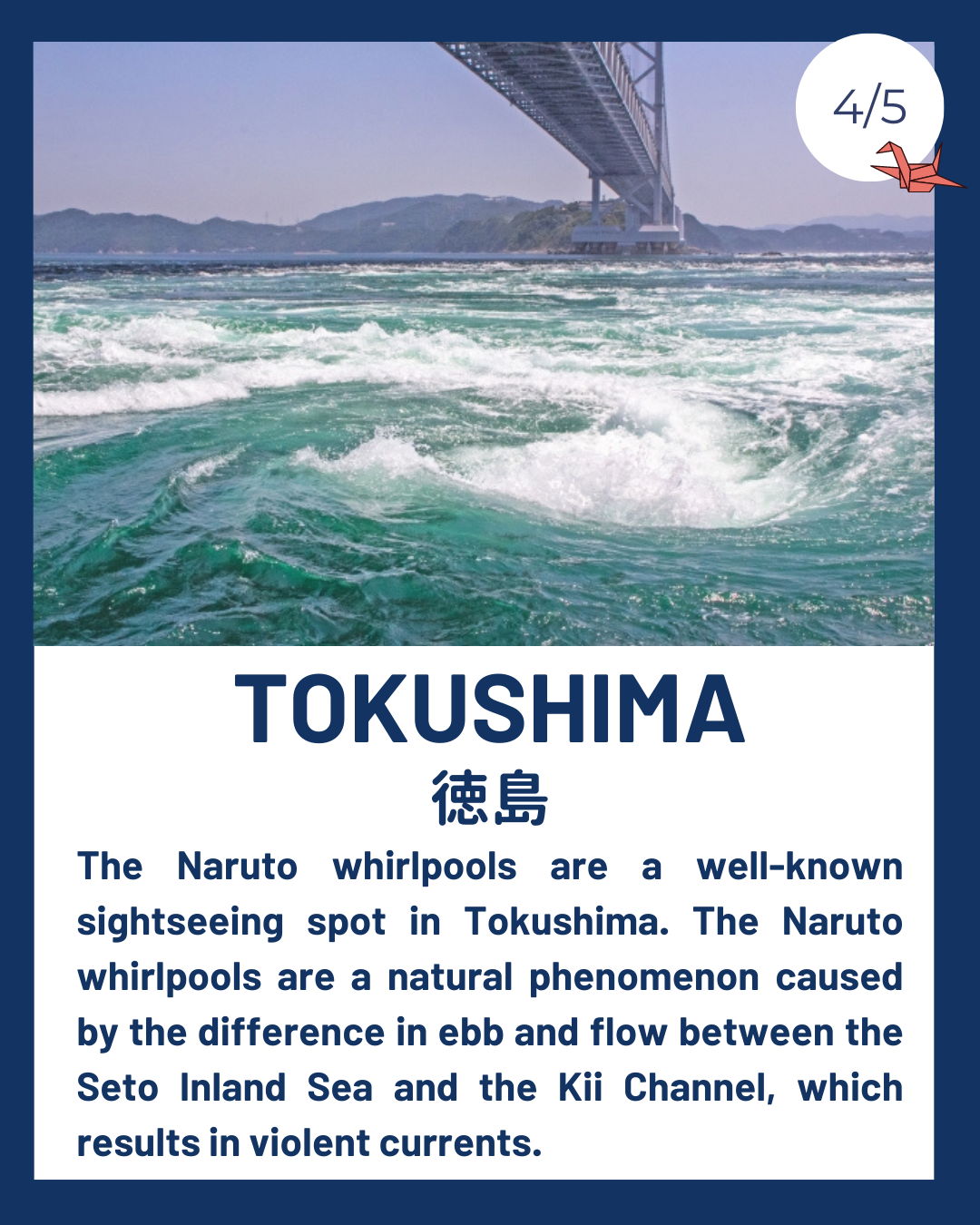 The Naruto whirlpools are a well-known sightseeing spot in Tokushima.
The Naruto whirlpools are a natural phenomenon caused by the difference in ebb and flow between the Seto Inland Sea and the Kii Channel, which results in violent currents.
Kagawa(香川)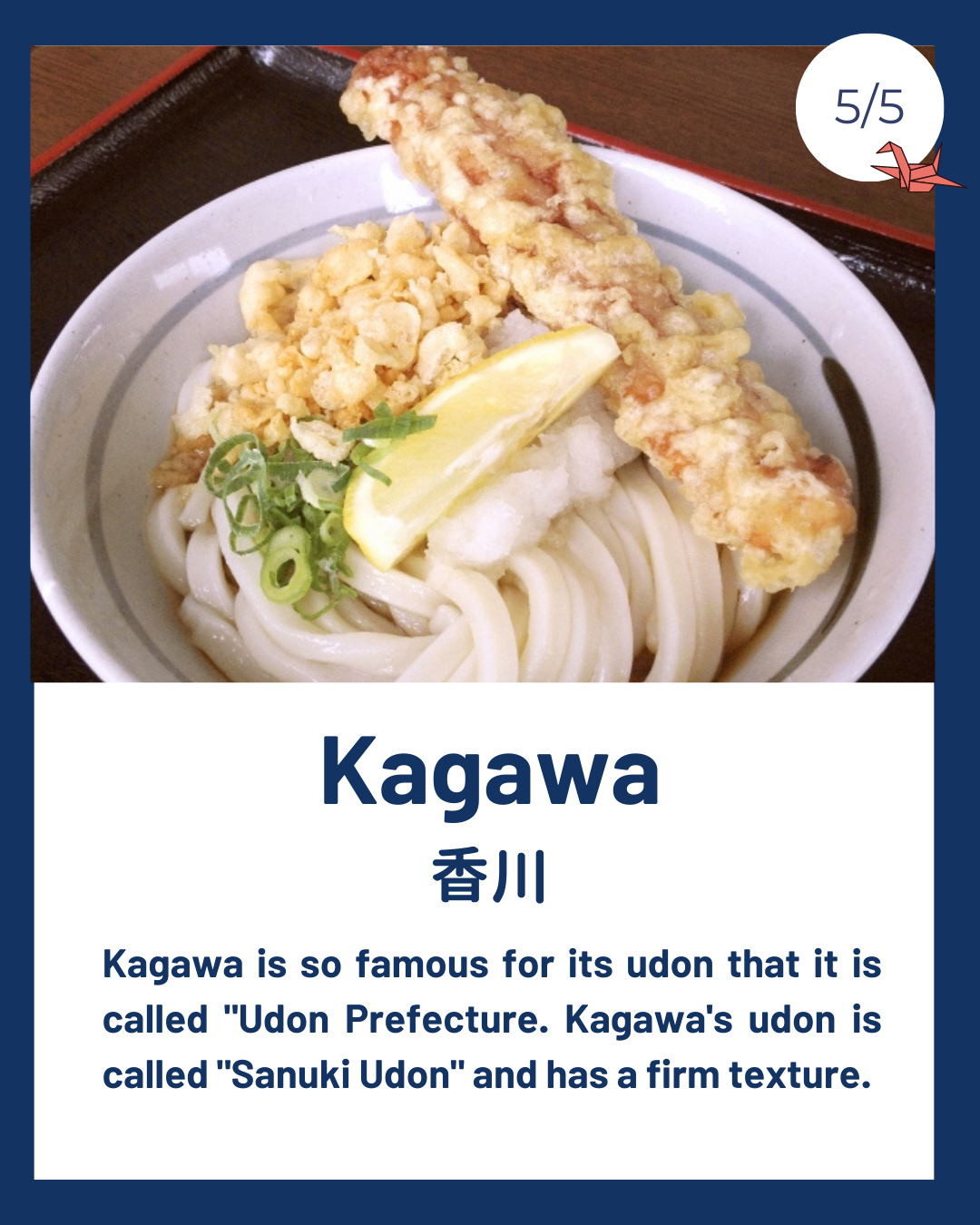 Kagawa is so famous for its udon that it is called ""Udon Prefecture. Kagawa's udon is called "Sanuki Udon" and has a firm texture.
Also in Kagawa Prefecture is a small island called Shodoshima. With its mild climate, delicious food, and relaxing time, the island is a very popular tourist destination.
Which prefectures have you been to? Or would you like to go there?
If I've been there, I've been there! If you have been there, please share the places you have been to on Facebook, etc.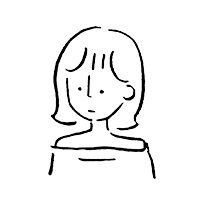 aki