Which flowers do you like? 5 Japanese Flower Sceneries in June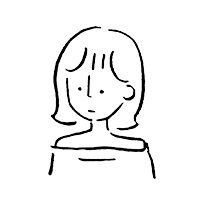 Written by aki
2023.06.13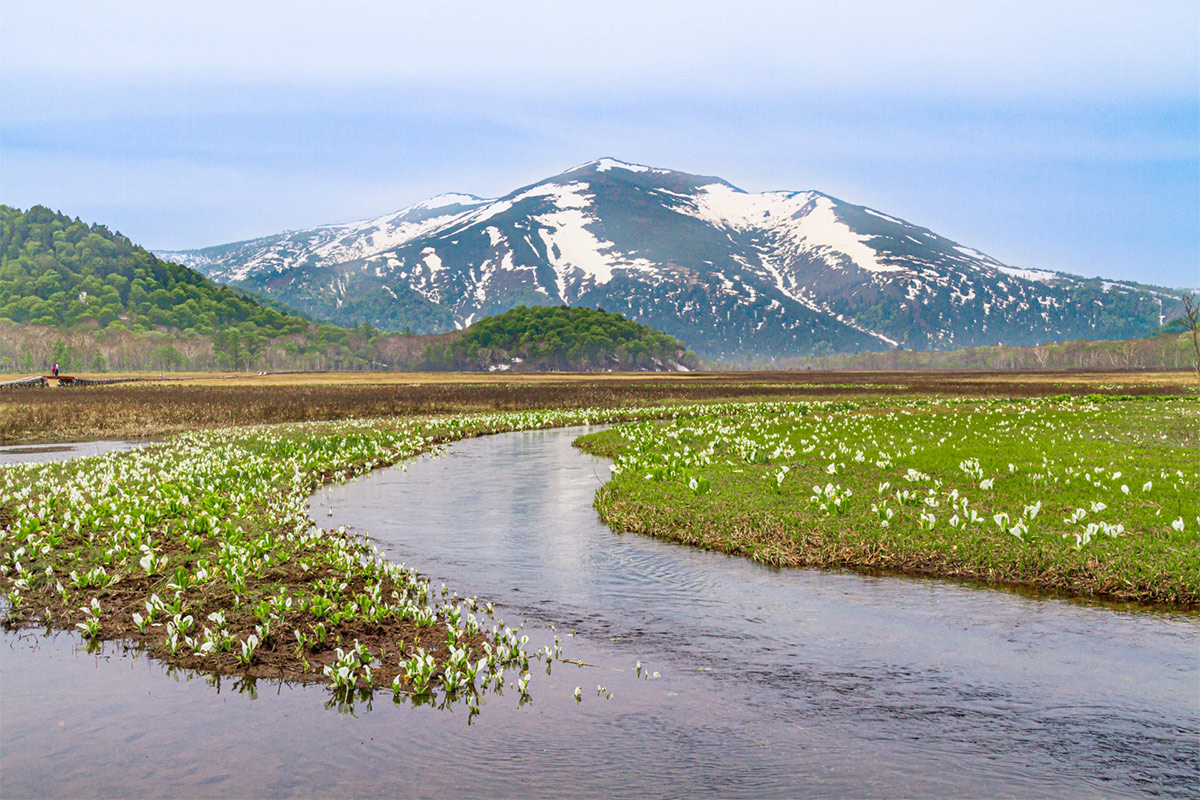 Japan has four distinct seasons with different temperatures, and there are many floral landscapes to enjoy at different times of the year.
In this issue, I would like to share with you 4 floral landscapes that can be seen in June. Which one is your favorite?
1.Japanese iris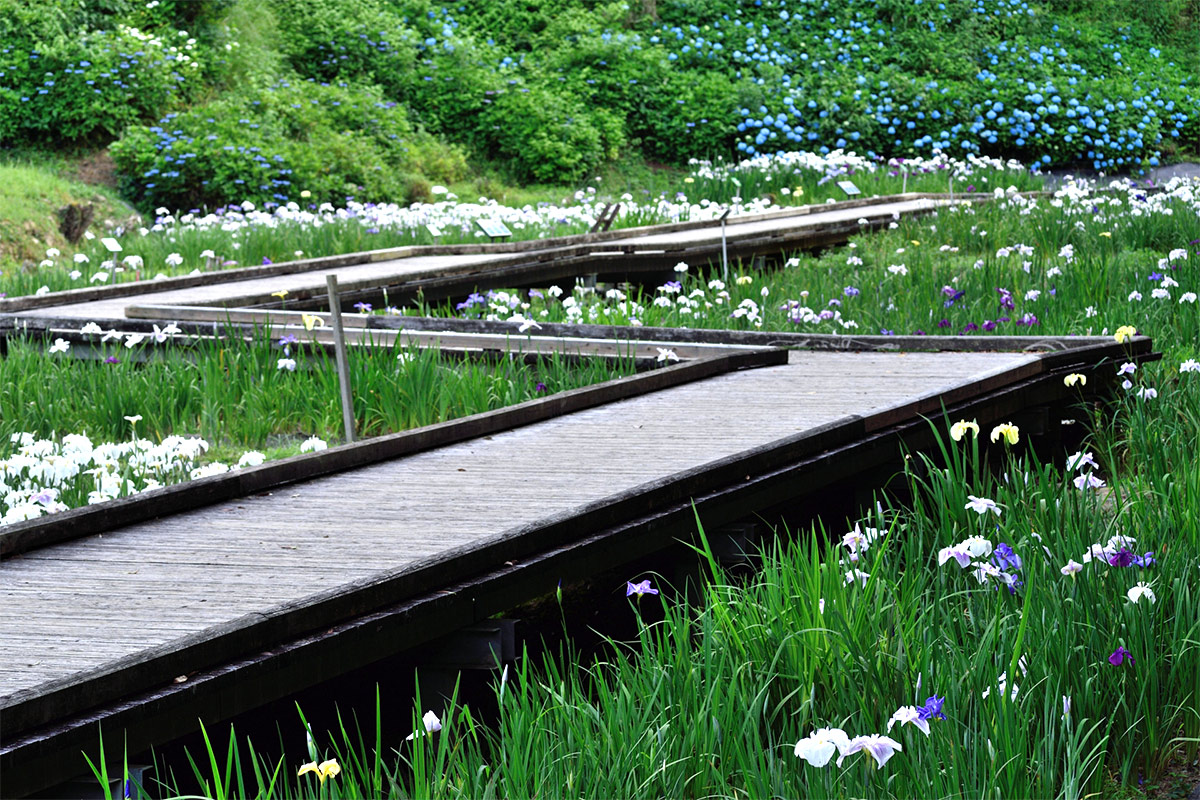 Japanese iris often grown in Japanese gardens.A purplish color is common.
The photo shows Nishi-no-Kubo Park in a place called Amakusa in Kumamoto Prefecture.
Terraced rice paddies are used and irises and irises are planted there.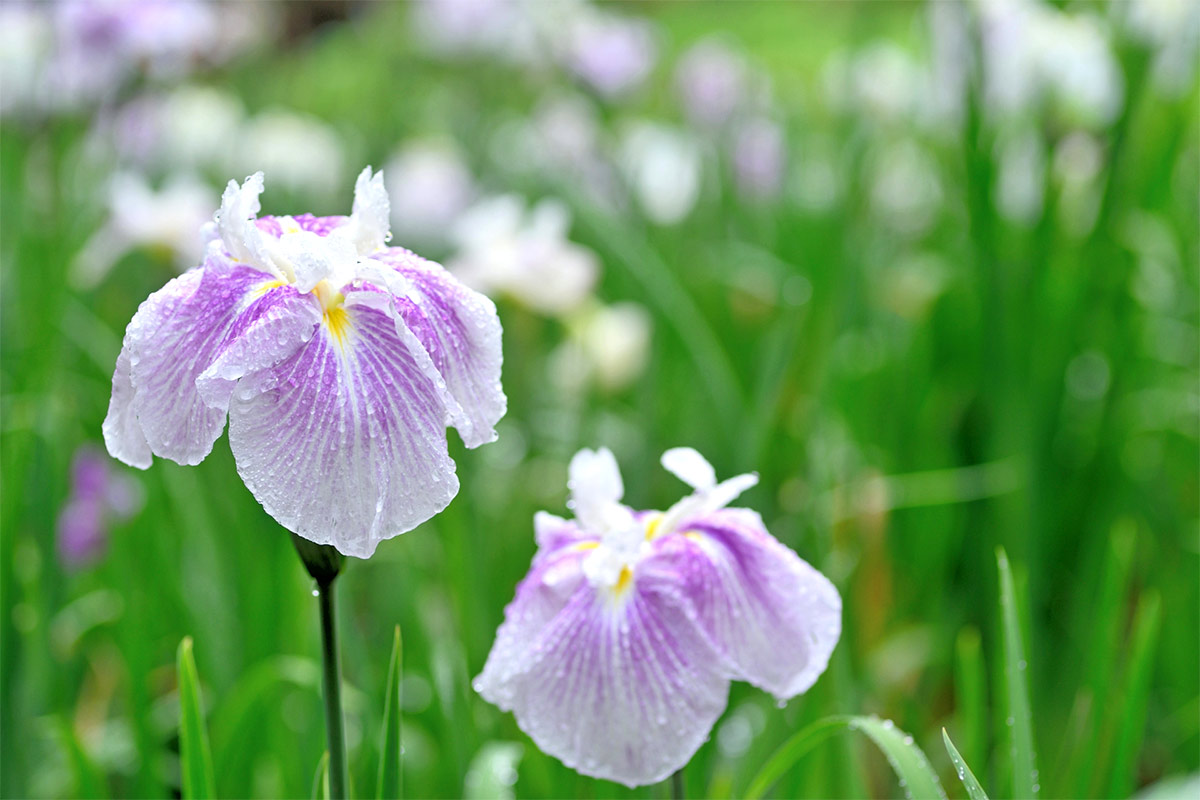 It is said that about 250,000 irises will be in full bloom! It is likely that you will see many different kinds of irises.
2.Mizubasho(Asian skunk cabbage)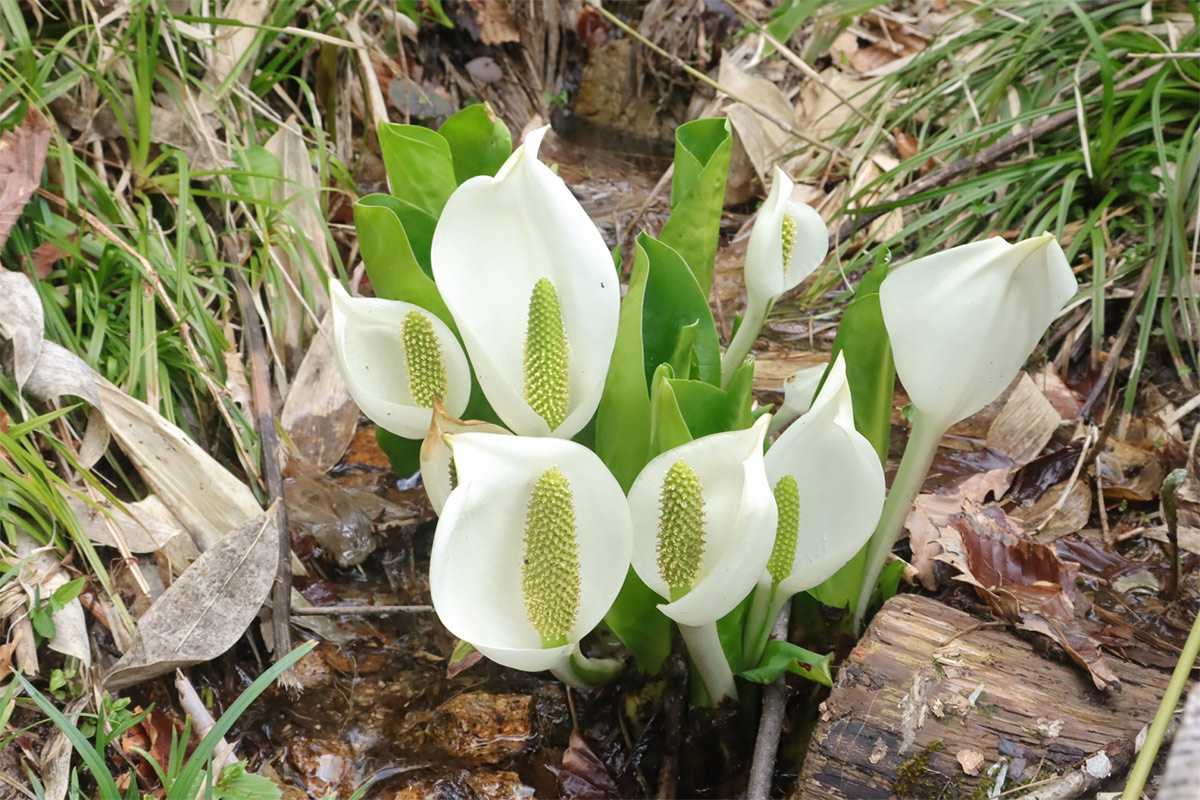 Its large white flowers bloom in early spring, when the wind is cold, at watersides and wetlands in the mountains and fields.
There are two types of skunk cabbages in the world, blooming in Japan, Russia, and North America.
Asian skunk cabbage is called Mizubasho in Japan.
Ozegahara is the most famous place in Japan where Mizubasho blooms.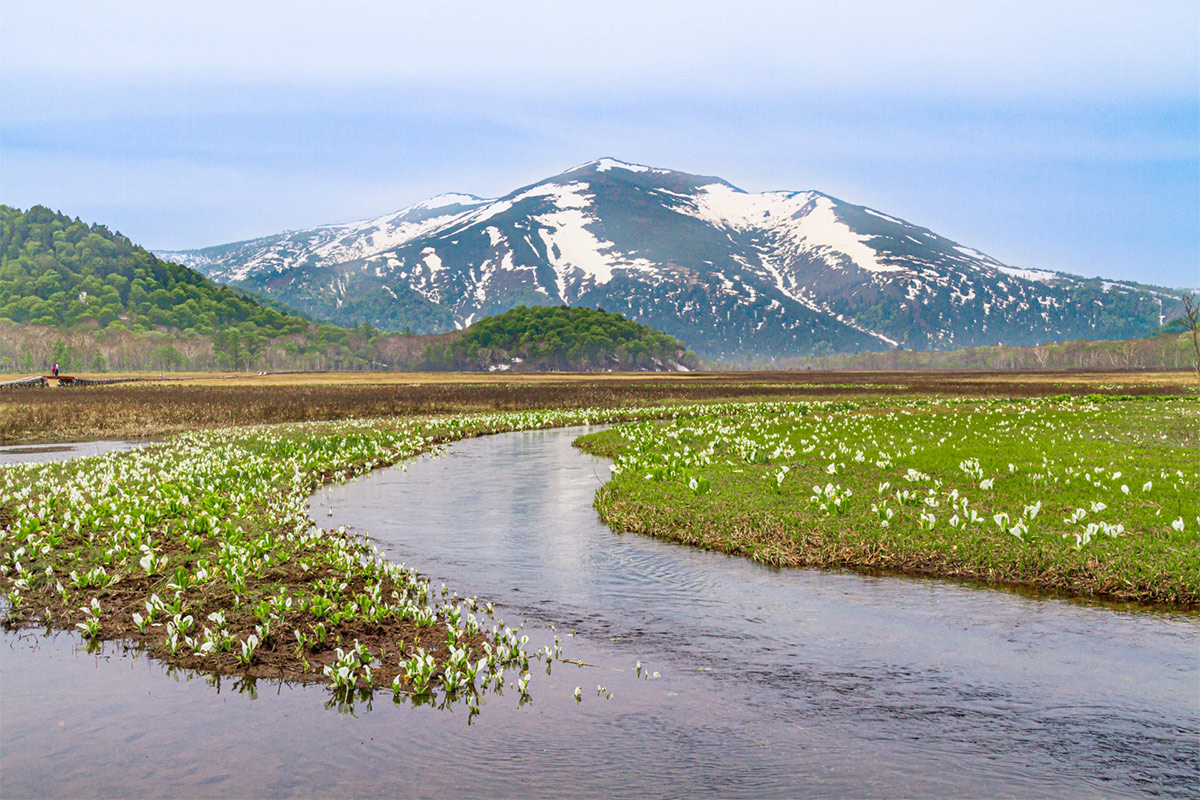 Ozegahara is Japan's largest high-altitude wetland, surrounded by 2,000-meter-high mountains. From spring to summer, various alpine plants bloom and the area is crowded with people enjoying hiking.
3.Ajisai(Hydrangea)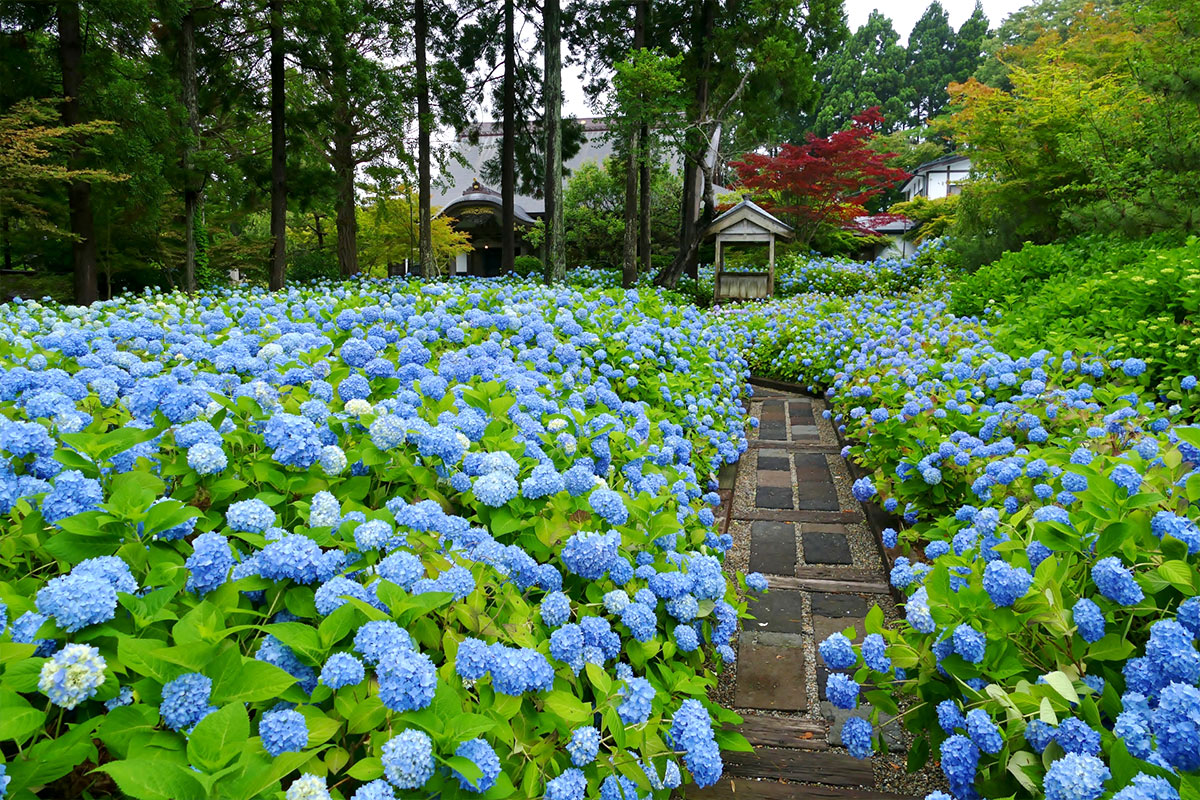 The most famous Japanese flower in June is the hydrangea.Its Japanese name is Ajisai.
It is characterized by its round and cute appearance. It also has a cute appearance when wet in the rain.
For more information about Ajisai, check out this article that introduces them in detail.
4.Miyama Kirishima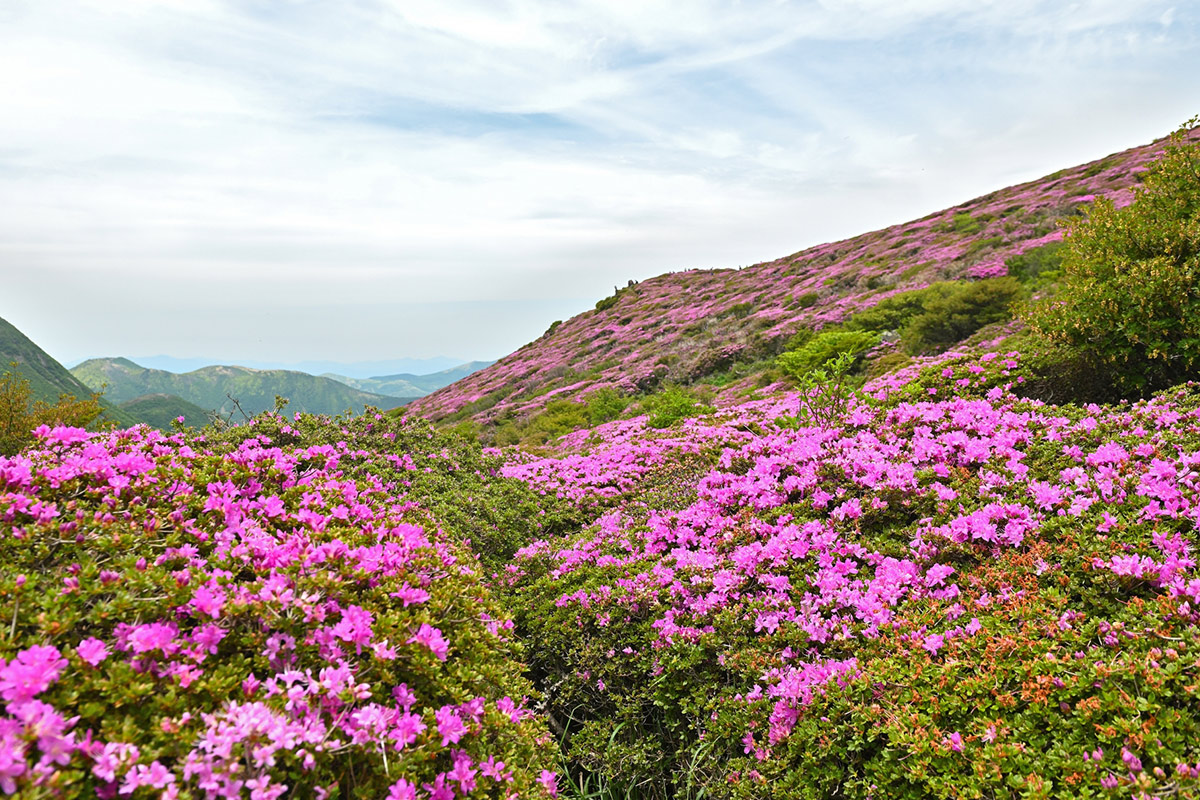 Miyama Kirishima is a type of azalea that grows wild in the high mountains of Kyushu, Japan.
Written in KANJI, it is "深山霧島".
深山(Miyama) refers to a deep mountain.Kirishima is a place name.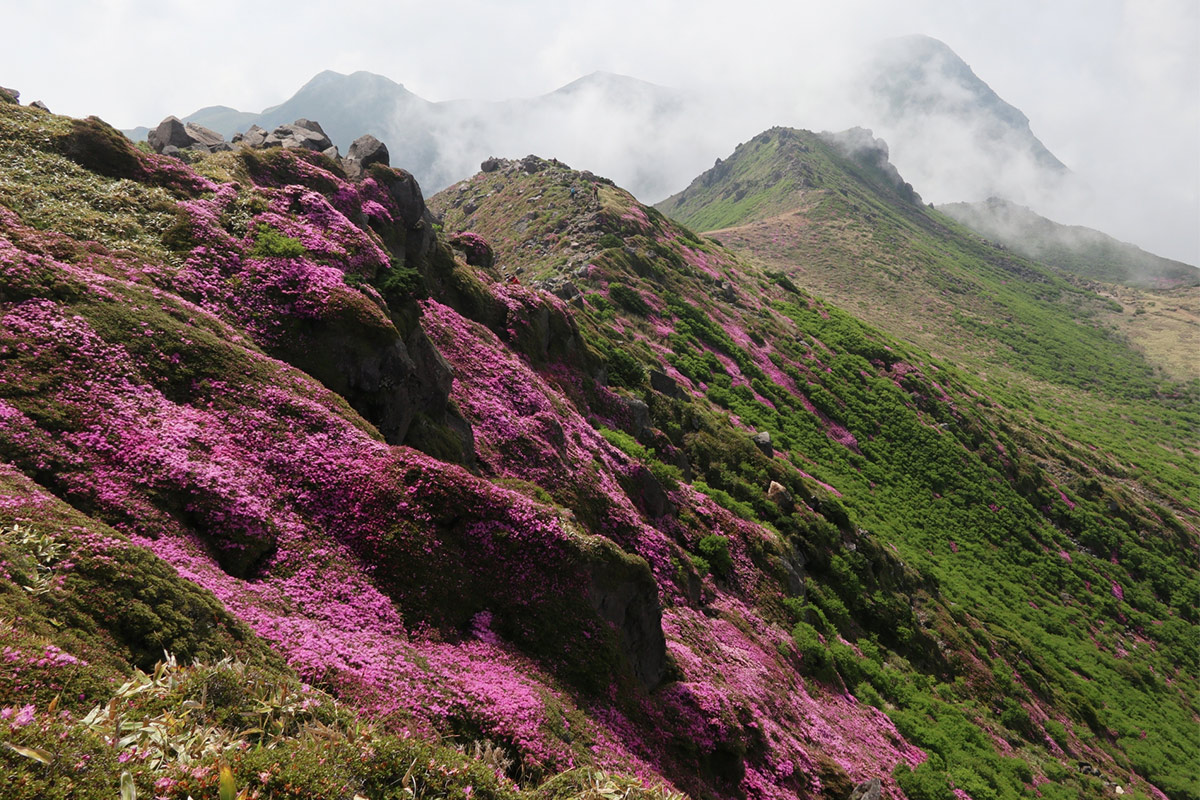 The Kyushu region, the area where this flower blooms, has mountains with active volcanic activity.
Miyama Kirishima is said to bloom as a dominant species on the surface of mountains created by volcanic activity.Conversely, if it becomes forested, the flower will not be able to bloom as a dominant species.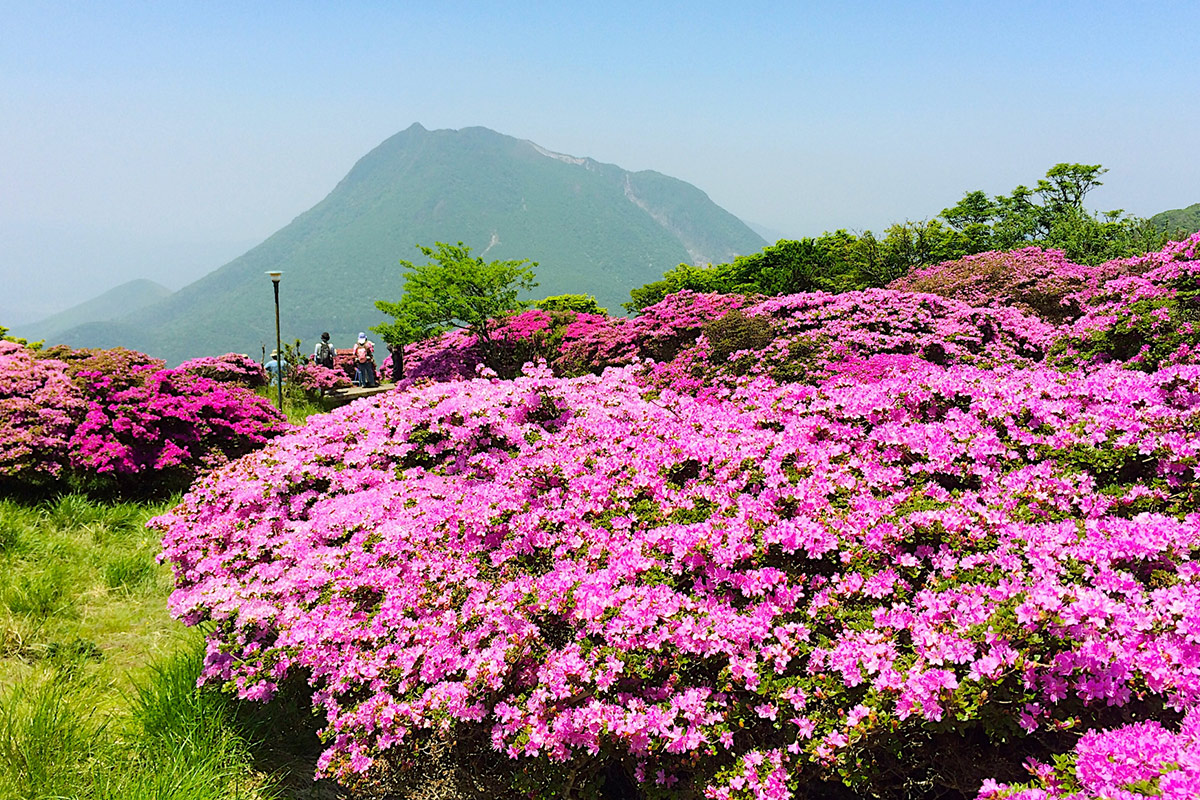 5.Baikamo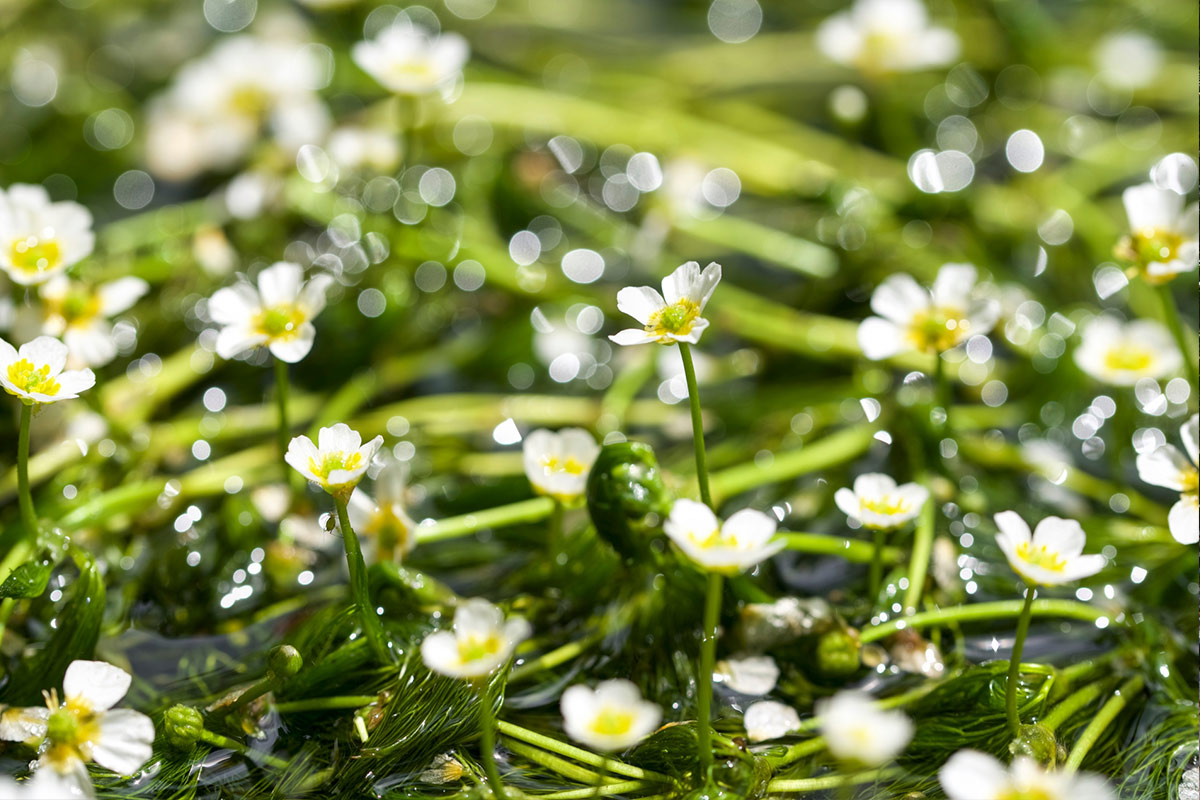 A very small flower, "Baikamo". Do you know it?
It is endemic to Japan and also blooms only in limited areas in Japan due to very severe blooming conditions.
I've written about Baikamo in other articles, so check those out.
There were large flowers and small flowers, and a variety of flowers, from brightly colored to pale, pure hues.
Which one was your favorite?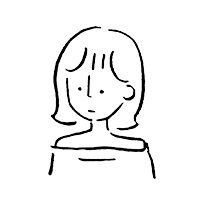 aki