How is Kyoto in winter?Climate and highlights of the area.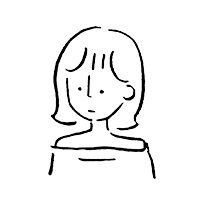 Written by aki
2023.02.19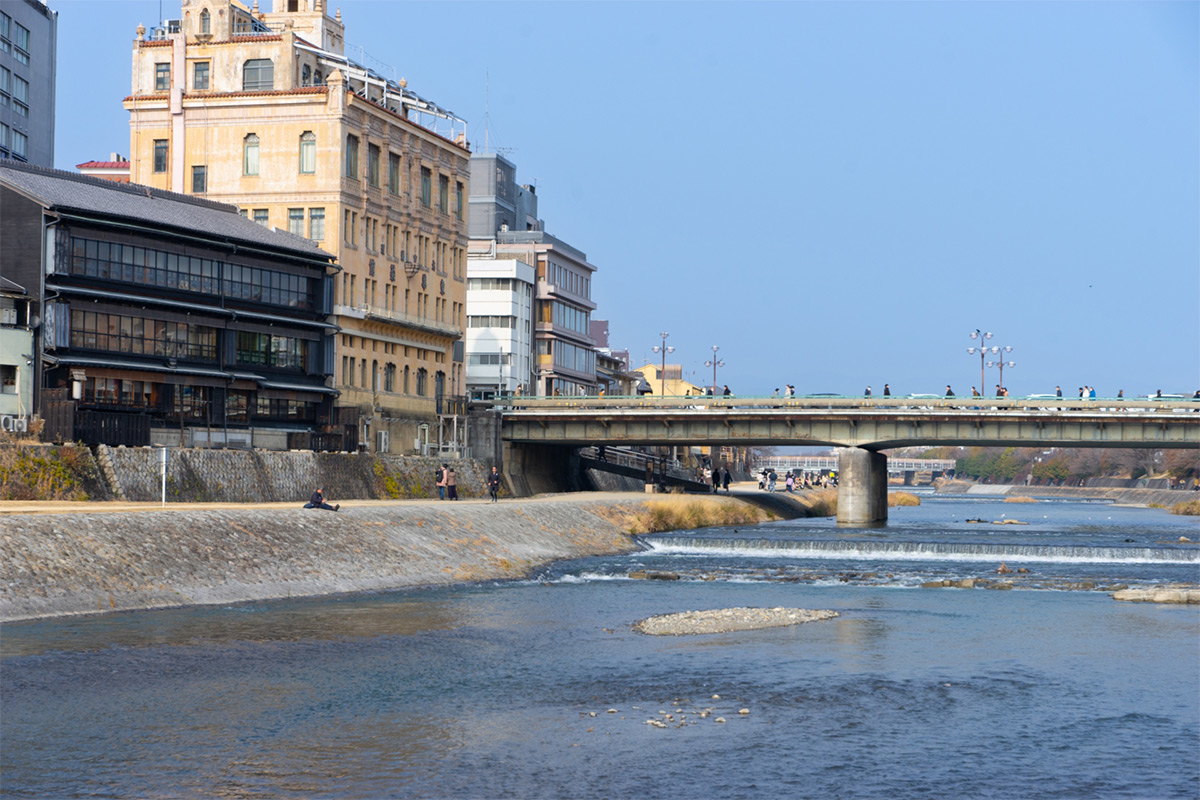 Kyoto is one of the most popular areas in Japan, especially among foreign tourists.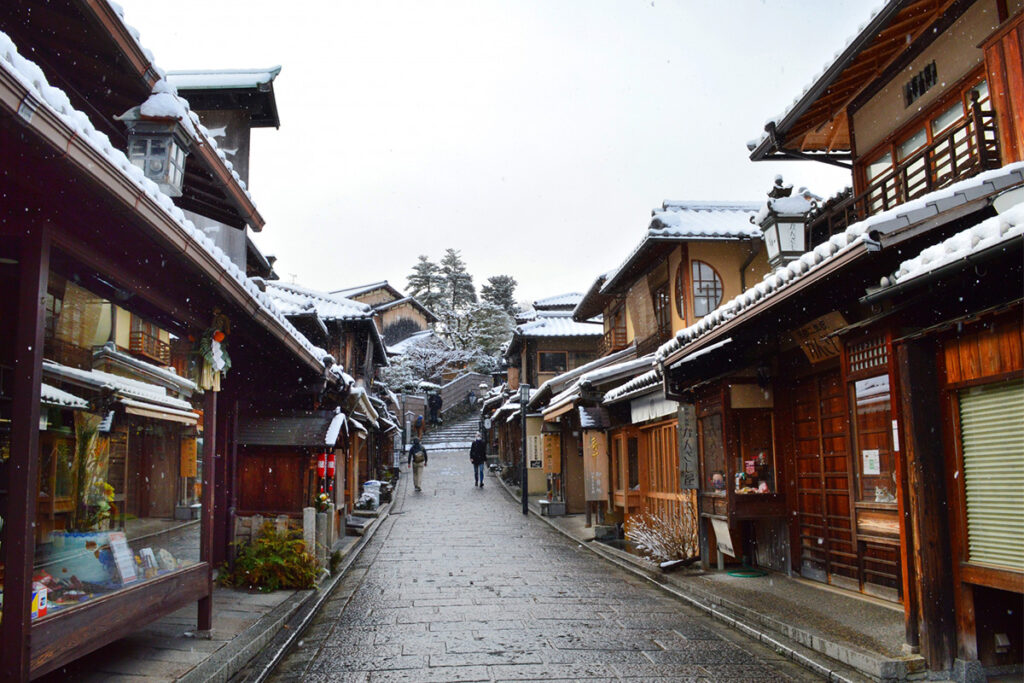 With its traditional streets, shrines and temples, the area has a distinctly Japanese feel.
I live near Kyoto, Japan.
As of February 2023, I often see foreign tourists on weekends.
Today I'll talk about the sights and temperatures of Kyoto in winter!
What is the temperature in Kyoto in winter?
The lowest temperature in Kyoto in winter is about minus 2 degrees Celsius, no matter how low it gets.
However, because it is surrounded by mountains, many people say that they get cold from the feet up.
Incidentally, although I often see snowy scenes of Kyoto in tourist guidebooks, I have rarely seen snowy scenes in Kyoto.
I think the last time I saw it was at the end of the year…I've never seen a snow scene in February.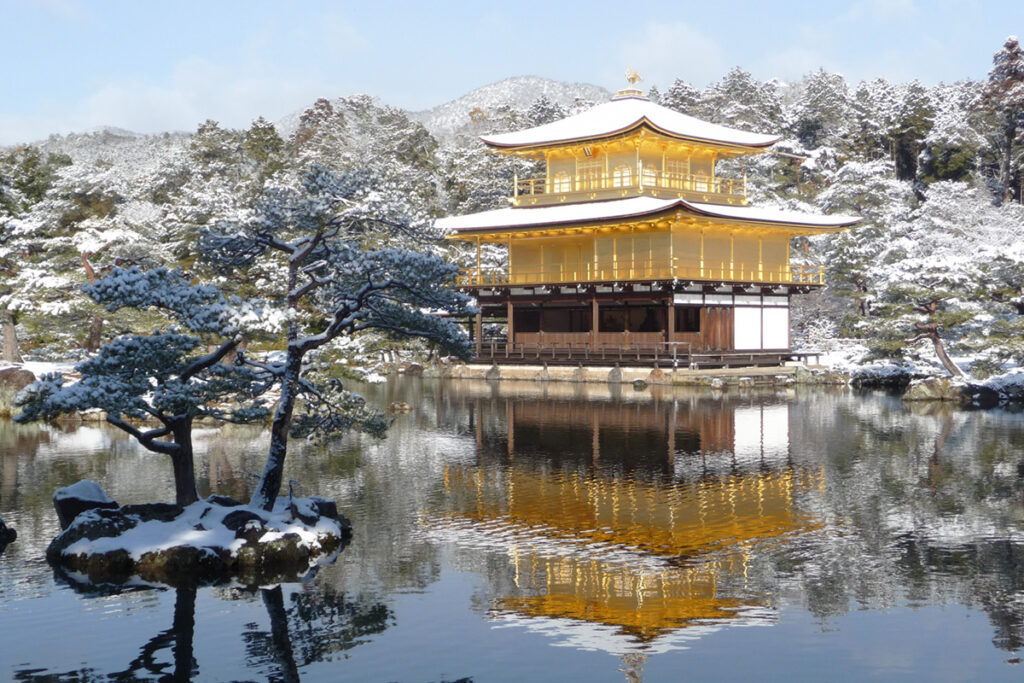 So if you are lucky enough to see a snowy scene when you come to Kyoto, then you are in luck!
The snow makes it slippery, so walk with care.
The weather is often sunny. Kyoto has many indoor tourist attractions, so it is nice to have clear skies.
Conversely, when it rains or snows, you may have to walk outside for long periods of time.
Kyoto is also characterized by its bustling shopping streets. One way to enjoy shopping in the shopping streets during rainy or snowy times is to go shopping.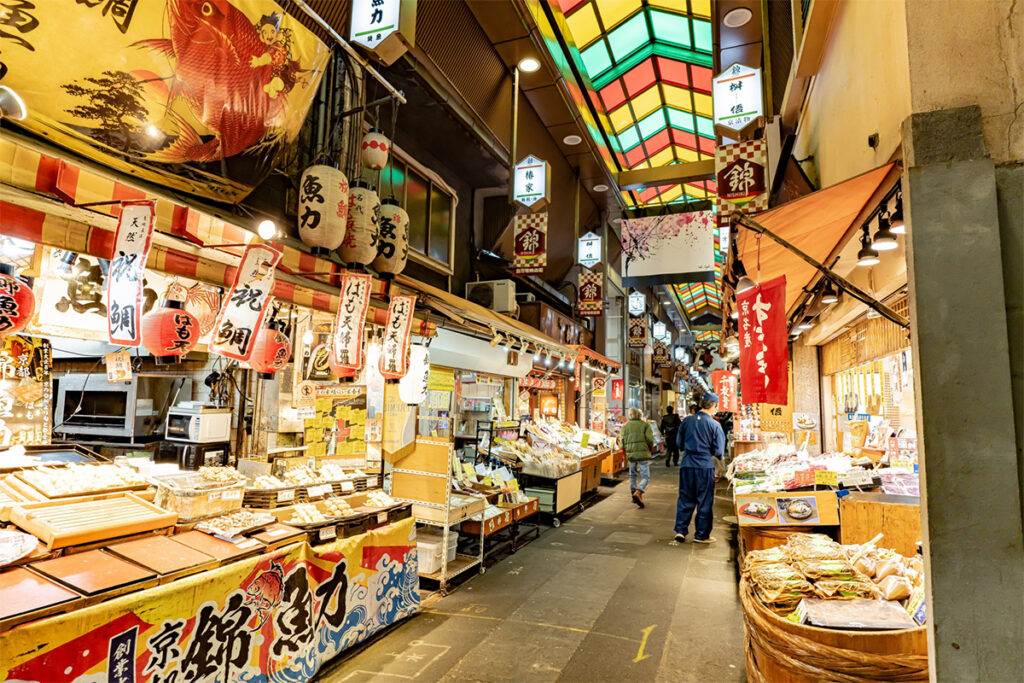 Yes, this is a reminder of this time of year. If you are going by train from Kyoto to Shiga, please be careful. Trains may be delayed or stopped.
The mountains at the point from Kyoto to Shiga are easily affected by snow.
Even if you are taking the Shinkansen from Kyoto to various destinations, you should be aware that trains can be delayed!
Kyoto in winter, recommended sightseeing spots
Worship at shrines and temples!
If your visit to Kyoto is in early January, please visit shrines and temples.
You may experience the atmosphere of the Japanese New Year.
Yasaka Shrine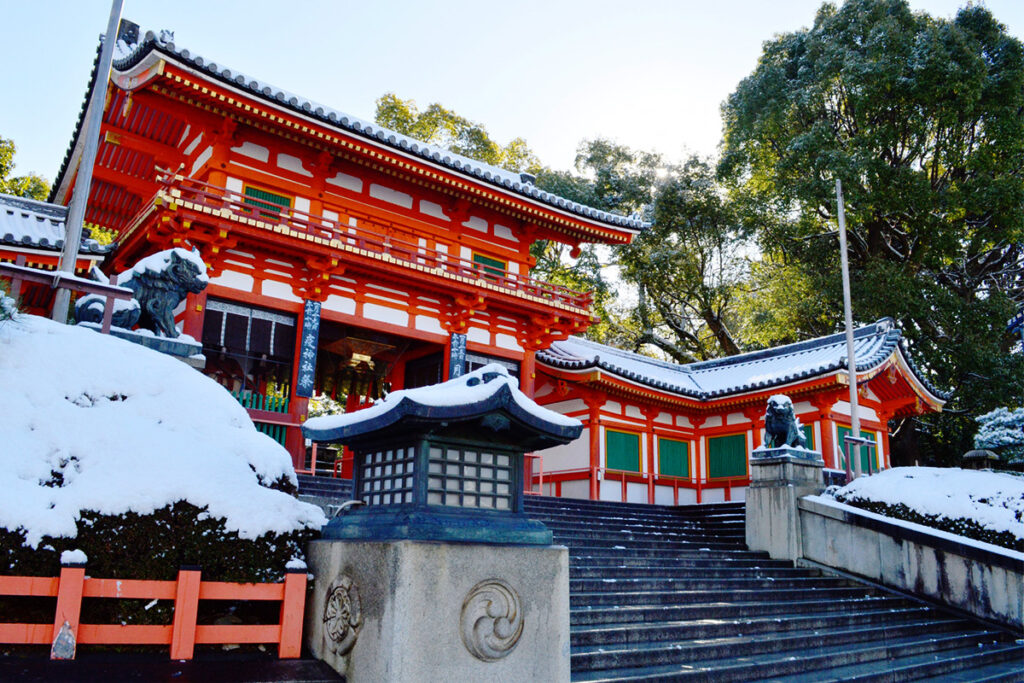 Yasaka Shrine is a well-known shrine for praying for protection from bad luck.It is believed to be a god who removes all kinds of misfortune.
Heian Shrine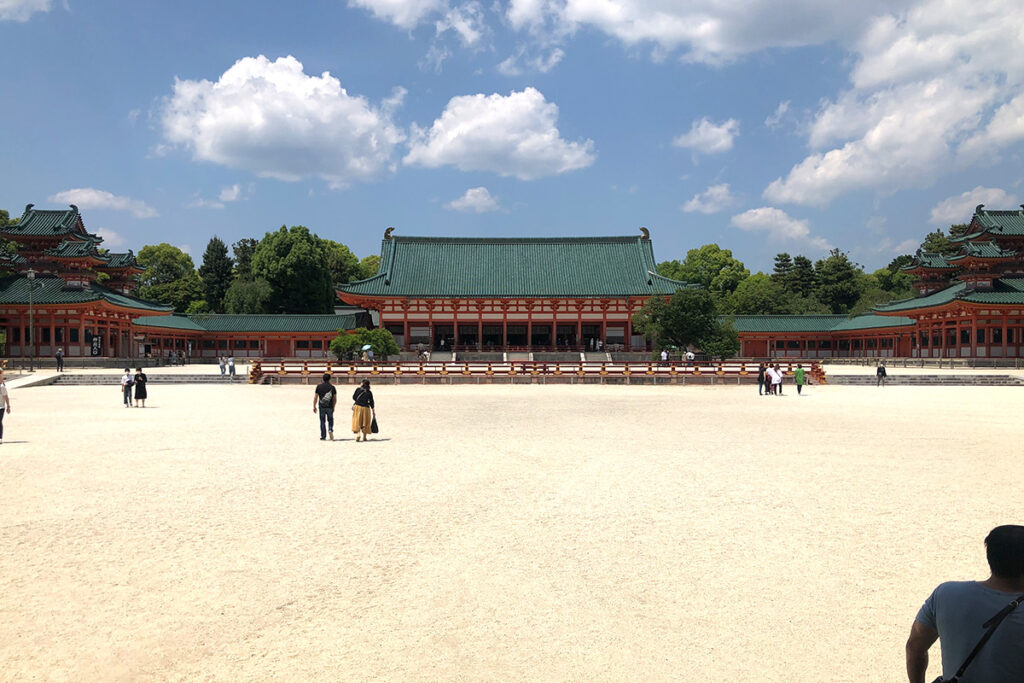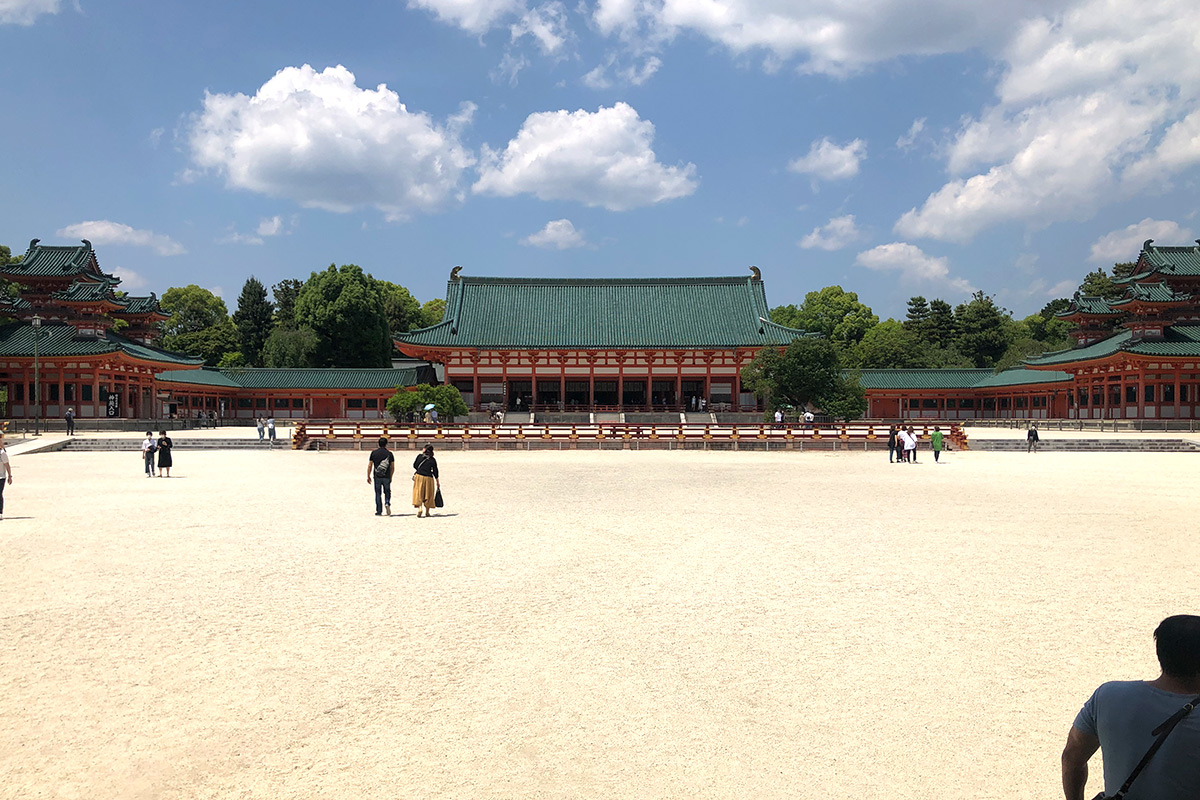 You can experience the scenery of Kyoto 1200 years ago.They also have a special New Year's good luck charm and omikuji.
Fushimi Inari-taisha shrine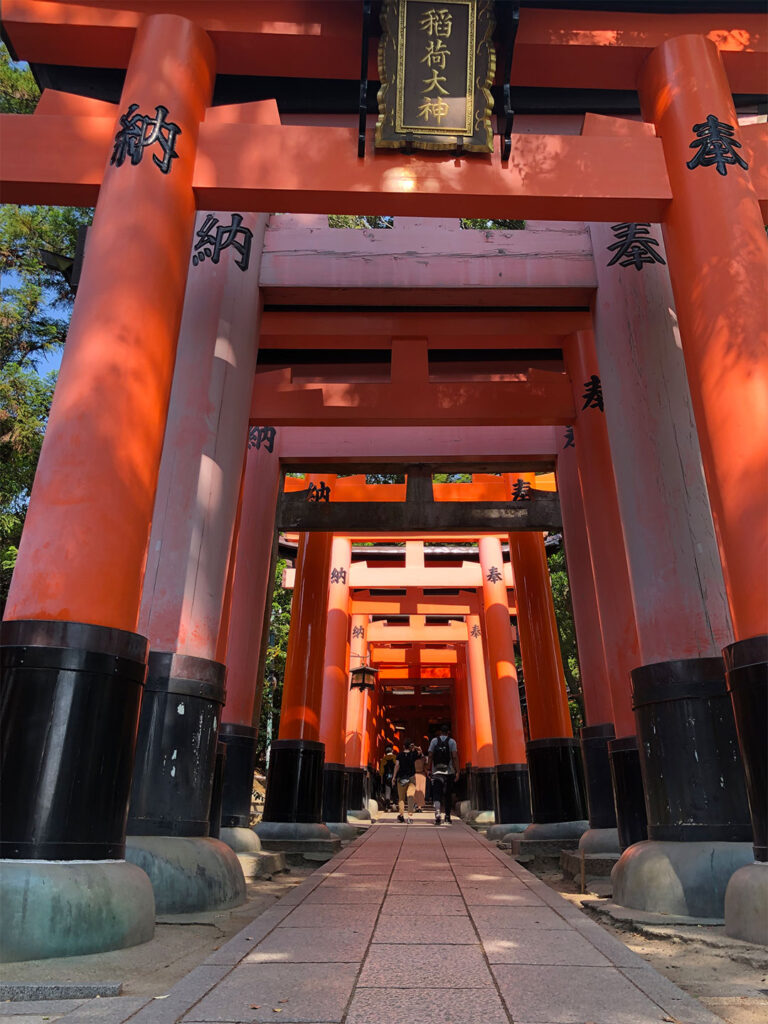 For a long time, people have prayed to this shrine for a bountiful harvest, and in recent years, it has also been worshipped as the god of business prosperity and family safety.
There are many stores around the shrine, making it ideal for sightseeing.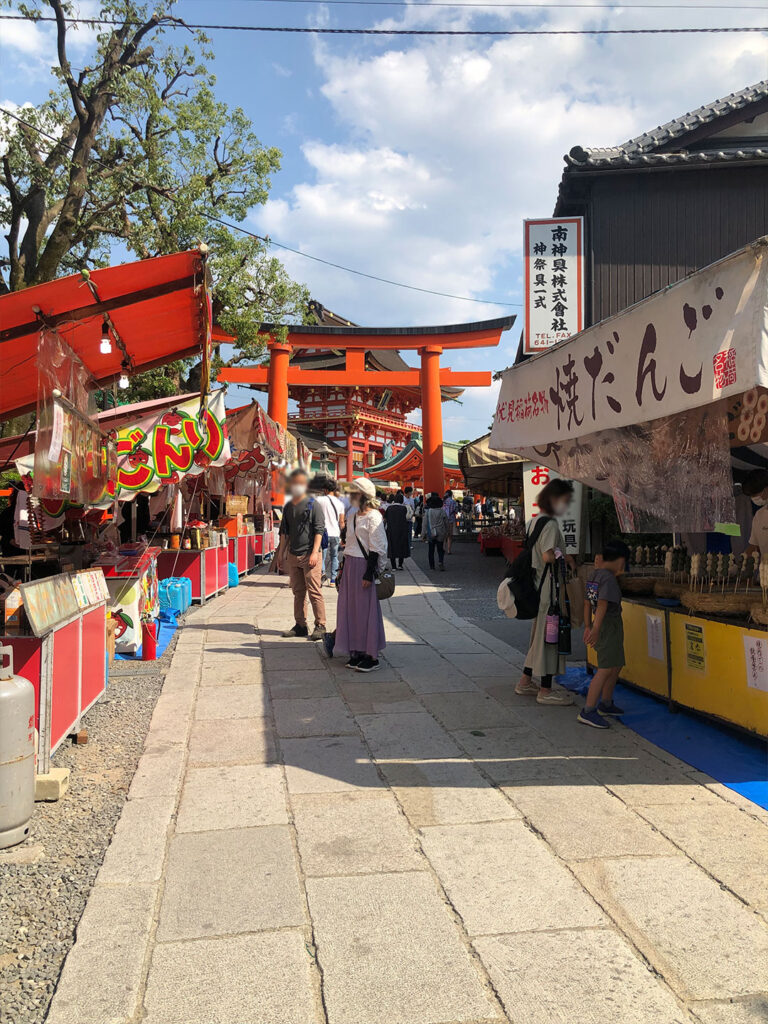 Morning Sightseeing!
Winter mornings in Japan are cold, but the air is very clear.
Many tourist spots in Kyoto open early in the morning!The famous Kiyomizu-dera temple is open from 6:00 a.m.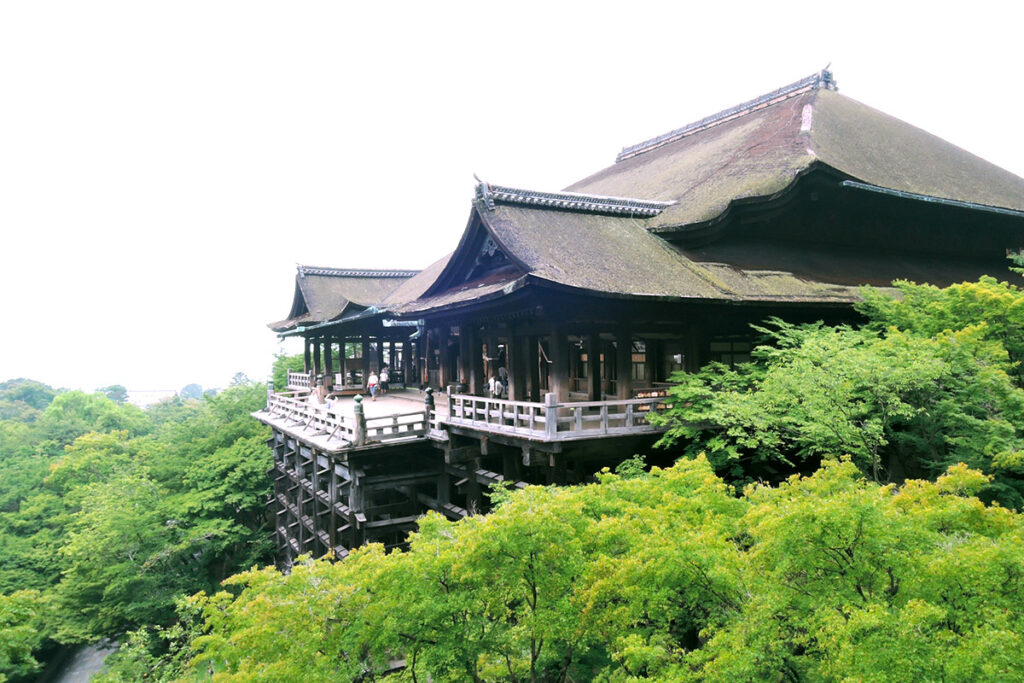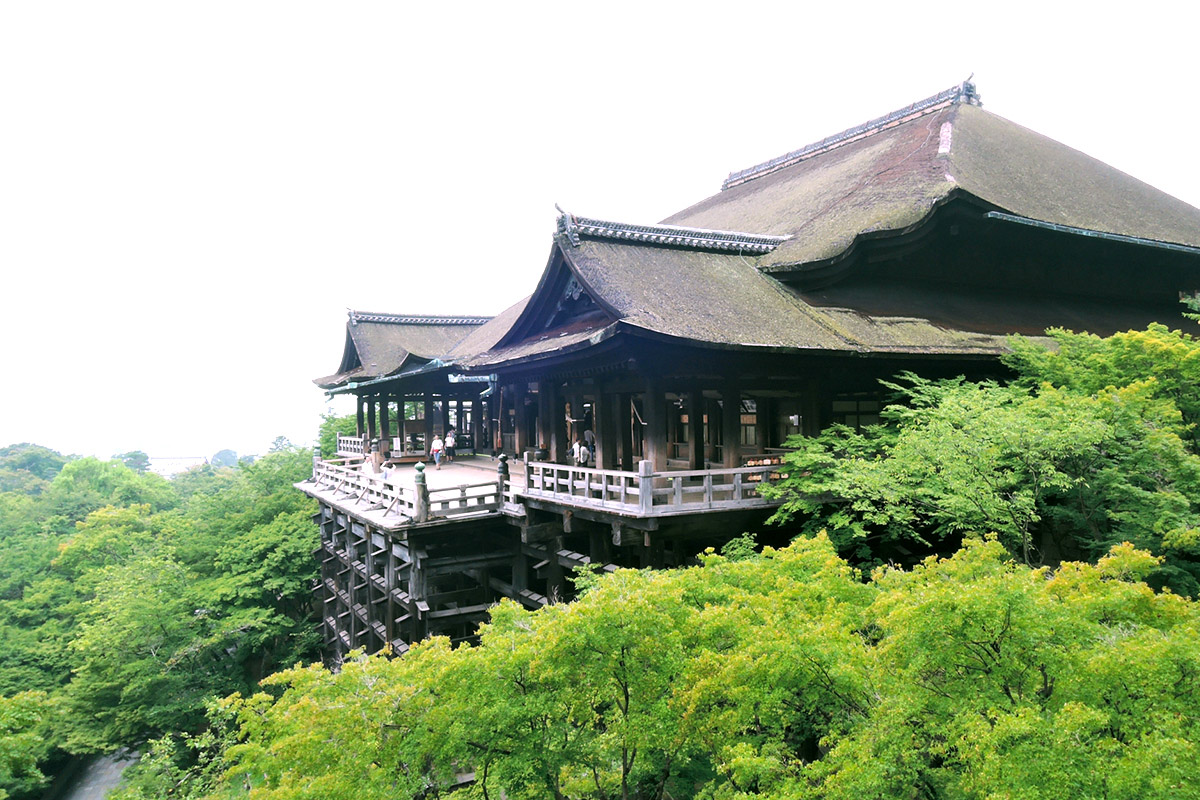 The surrounding stores may not be open, but instead, there may be fewer tourists and a more relaxed tour.
Let's eat warm food!
Kyoto's gourmet cuisine is characterized by its elegant taste.And there's hot food too!
Yudofu(boiled tofu)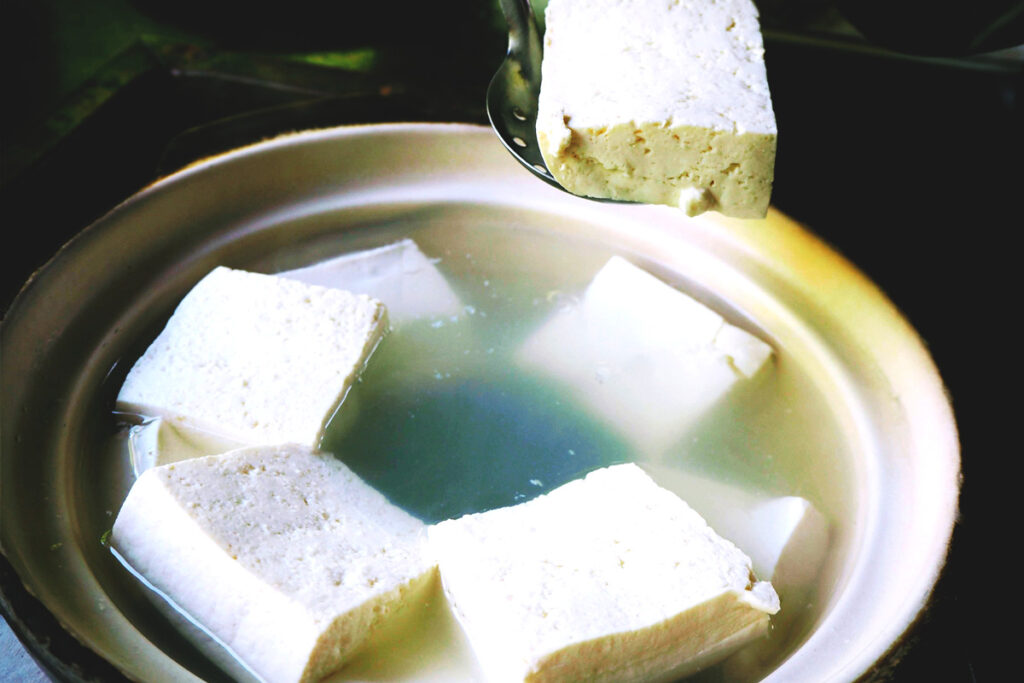 Kyoto is blessed with good groundwater and clear water, which produces flavorful tofu.
It is also said that the method of eating yudofu, originated in Kyoto.
Kyoto udon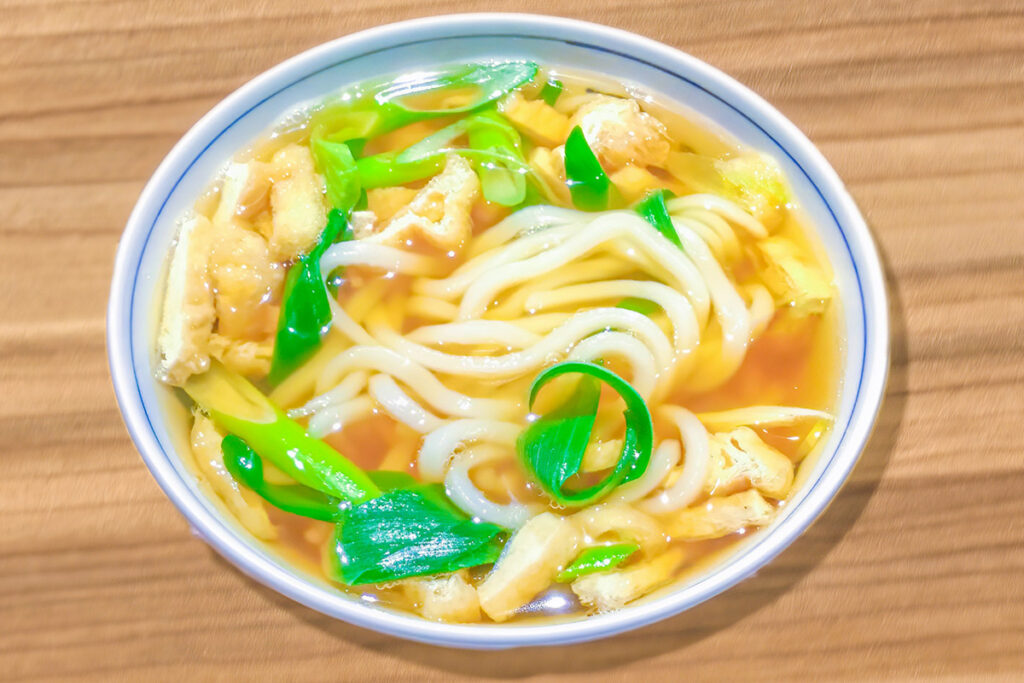 Udon noodles are eaten in many parts of Japan, but Kyoto's udon noodles are made of medium-fine noodles that easily get mixed with soup.
The area where Kyoto is located is particularly particular about soup (dashi).The simple yet delicious soup (dashi) is made by combining the umami of various ingredients.
Let's go see the plum blossoms!
Around February, plum blossoms bloom, creating a very emotional scene.
I have the impression that in Kyoto, especially at temples and shrines, there are many ume trees in bloom.Please enjoy the sights and smells of ume blossoms along with your stroll.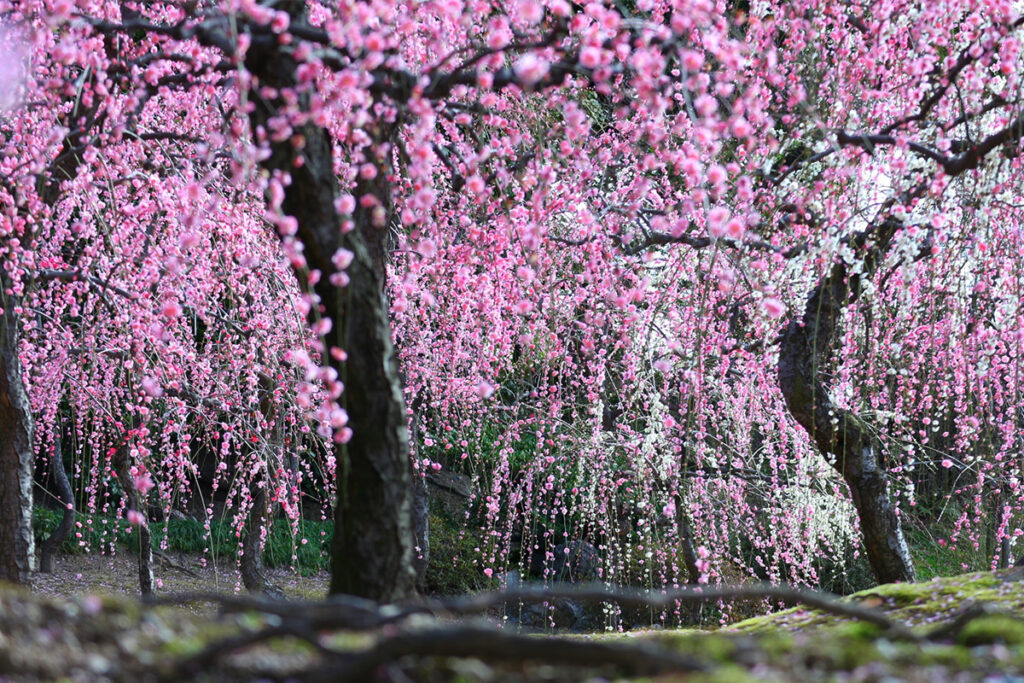 The most famous are Jonangu Shrine and Kitano Tenmangu Shrine. I think that neither of these two will be out of place.
Have you ever been to Kyoto in winter?
If you've already been to Kyoto in the winter, please share your highlights with us on Facebook and Instagram!
In my opinion, Kyoto is very hot in summer, so I thought it would be a good idea to go sightseeing in winter.
Aki's Kodawari Point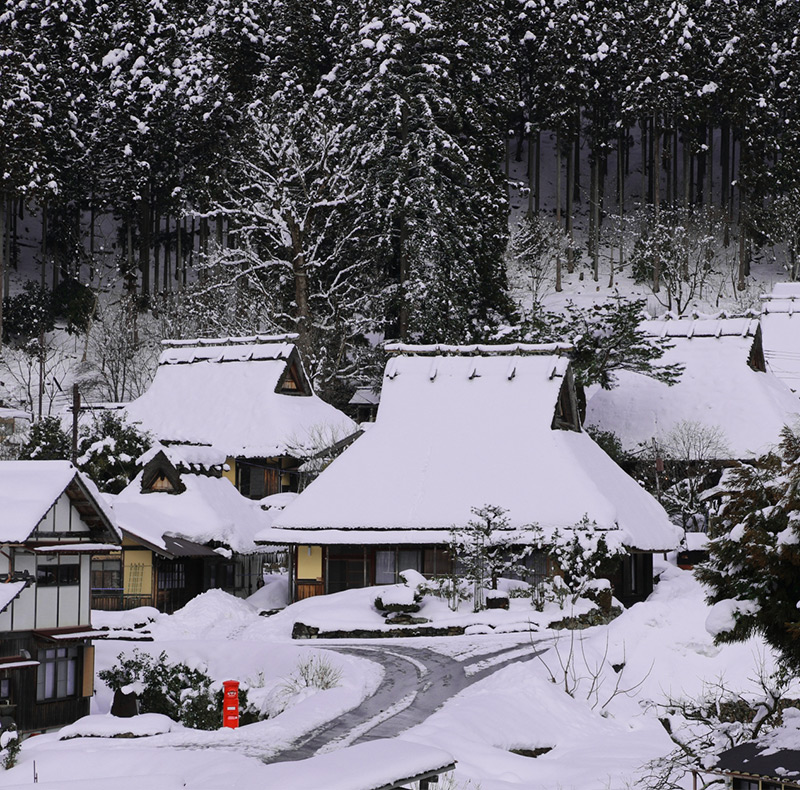 I said that Kyoto does not get much snow…but local places in Kyoto get snow all the time.This is a place called Miyama District. The thatched roofs are lovely.They can even stay overnight in this thatched-roof building. It is difficult to visit in winter, but if transportation is available, it is a sight to see at least once.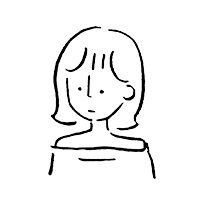 aki