4 recommended autumn foliage spots in Osaka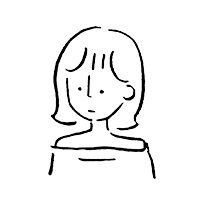 Written by aki
2022.10.26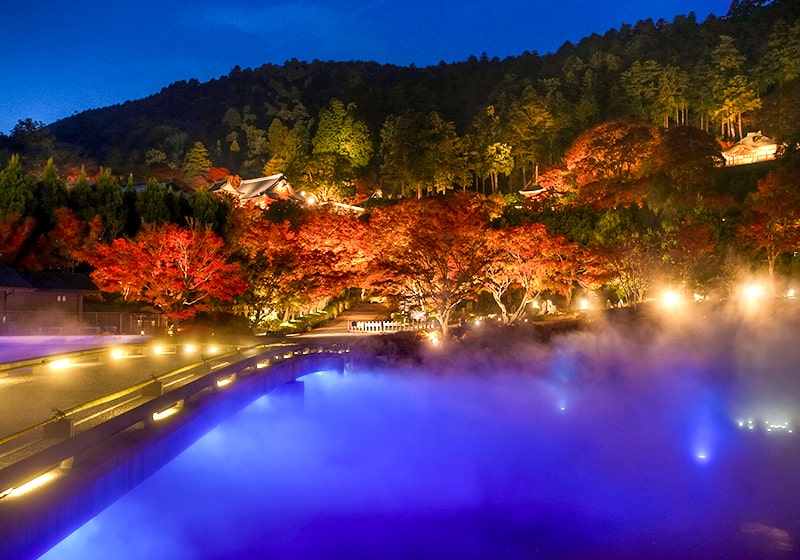 Autumn is the best season for sightseeing in Japan!
The climate is nice, the food is delicious because it is harvest time, and best of all, the autumn leaves are very beautiful.
In this issue, I will introduce four recommended autumn foliage spots from Osaka, a city with an international airport.
1. Osaka Castle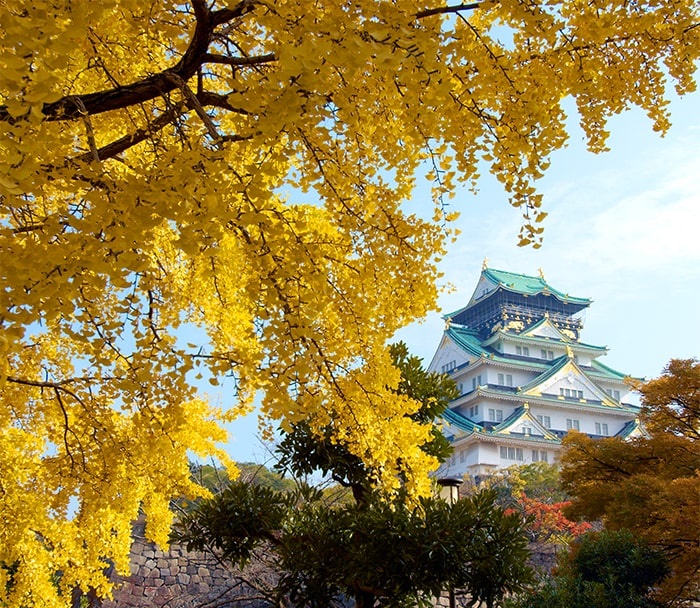 Osaka Castle is very beautiful in autumn, when the trees in the grounds turn red and yellow.
One of the most recommended is the ginkgo tree in front of the castle tower.
Estimated age of the tree is about 300 years! It is a great spot for taking pictures and enjoying the contrast with the castle tower.
2.Minoh Park Waterfall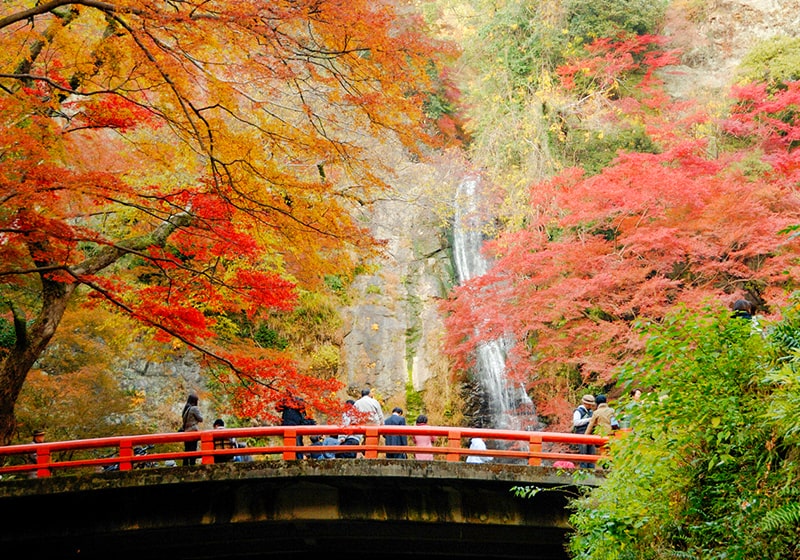 Minoh Park, where Minoh Great Falls with a 33-meter drop is located, is another famous autumn foliage spot. The contrast between the blazing red autumn leaves and the waterfall is like a painting.
*Check out this article about Minoh Park!
3.Katsuoji Temple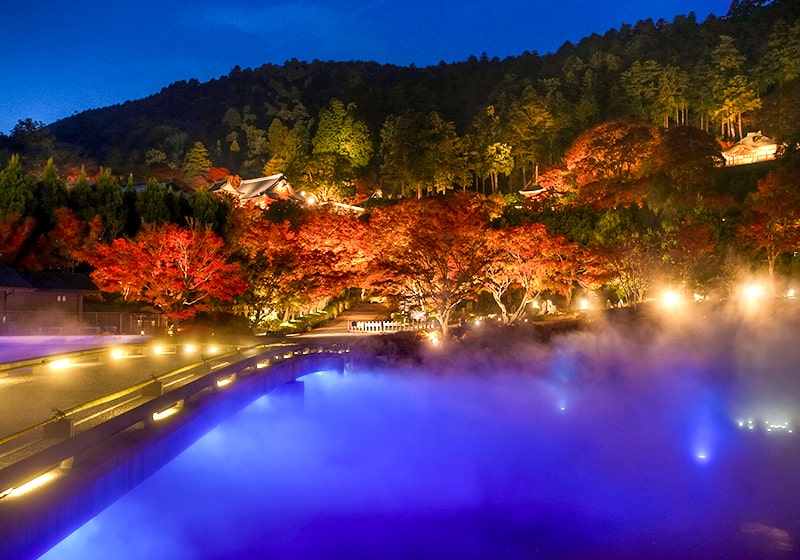 Katsuoji is also known as the "Temple of Winning Luck," and is a popular temple that attracts worshippers from all over Japan to take advantage of its benefits.
For a limited time only, you can enjoy the lights at night, making it perfect for nighttime sightseeing!
4.Expo '70 Commemorative Park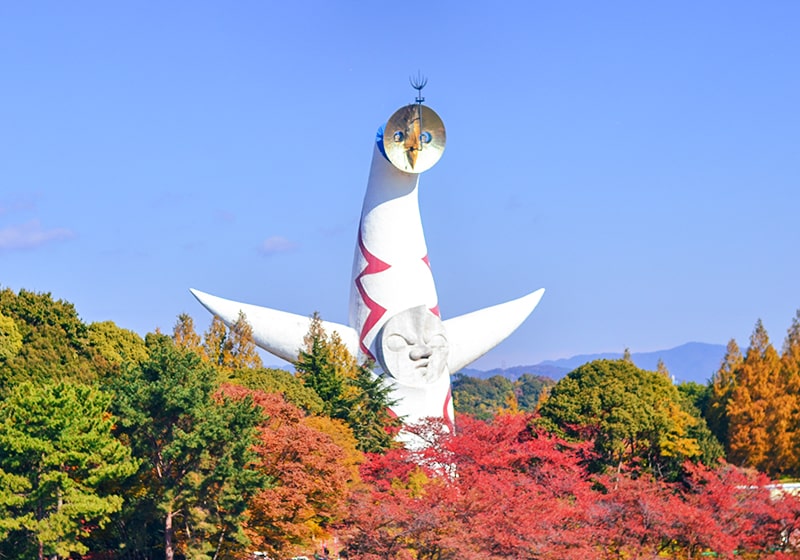 In the grounds of Expo '70 Commemorative Park, as many as 10,000 trees of about 20 species turn red in the fall.
It is a very large site, so it is recommended for those who want to take a leisurely stroll.
If you visit Osaka in autumn, be sure to tour the autumn foliage spots.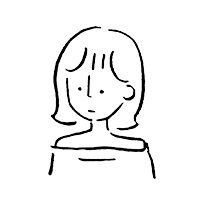 aki