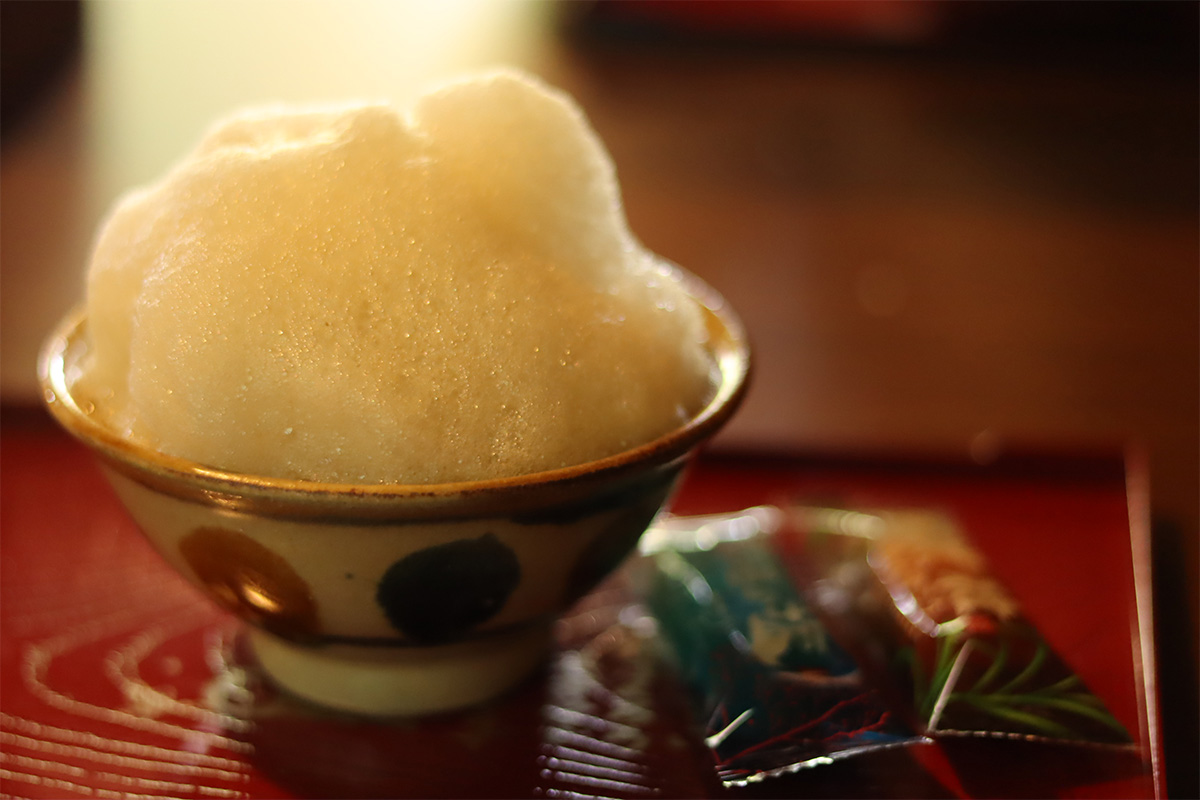 This blog is a continuation of the previous Day 1 article.
The first day was spent in Naha.Since our plan was to stay without breakfast, we immediately went to rent a car.
Unlike the previous day, this day was cold and windy.
We rented a car at 9:00 a.m. and immediately headed for the sights.
"Okinawa World" where you can enjoy various Okinawan cultures
Our first destination was a tourist attraction called Okinawa World.
It is a sightseeing spot packed with the various charms of Okinawa.
Upon entering, we first went to the limestone caves.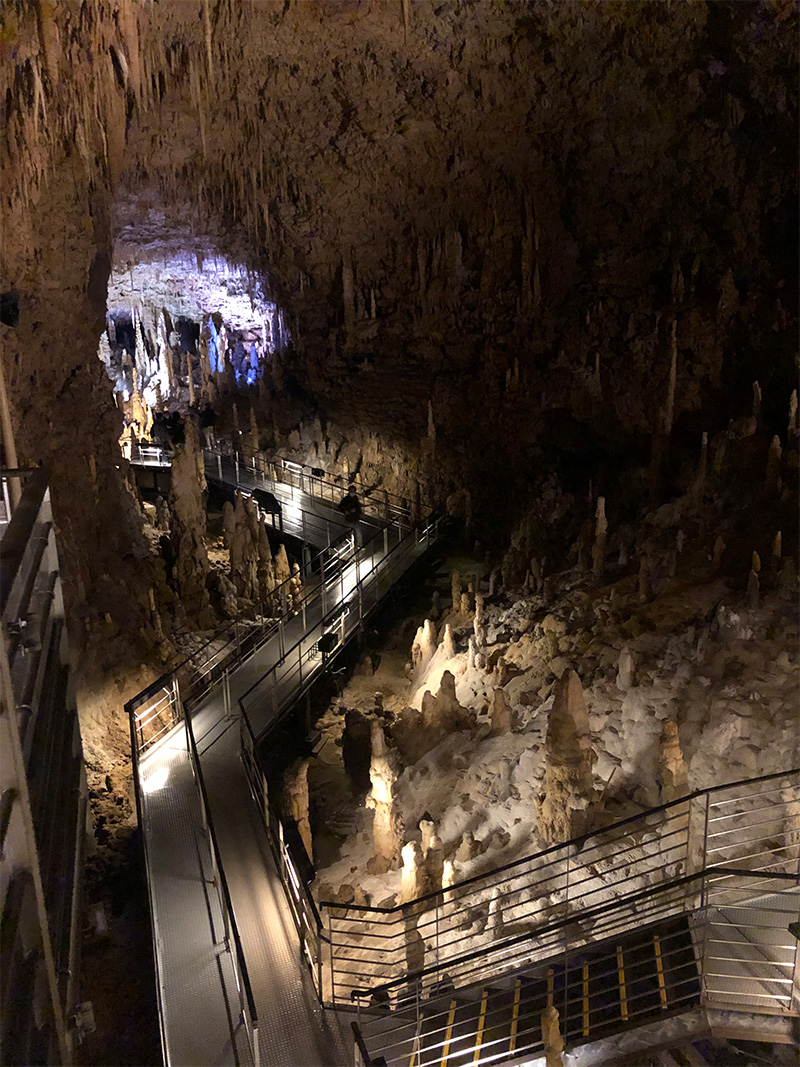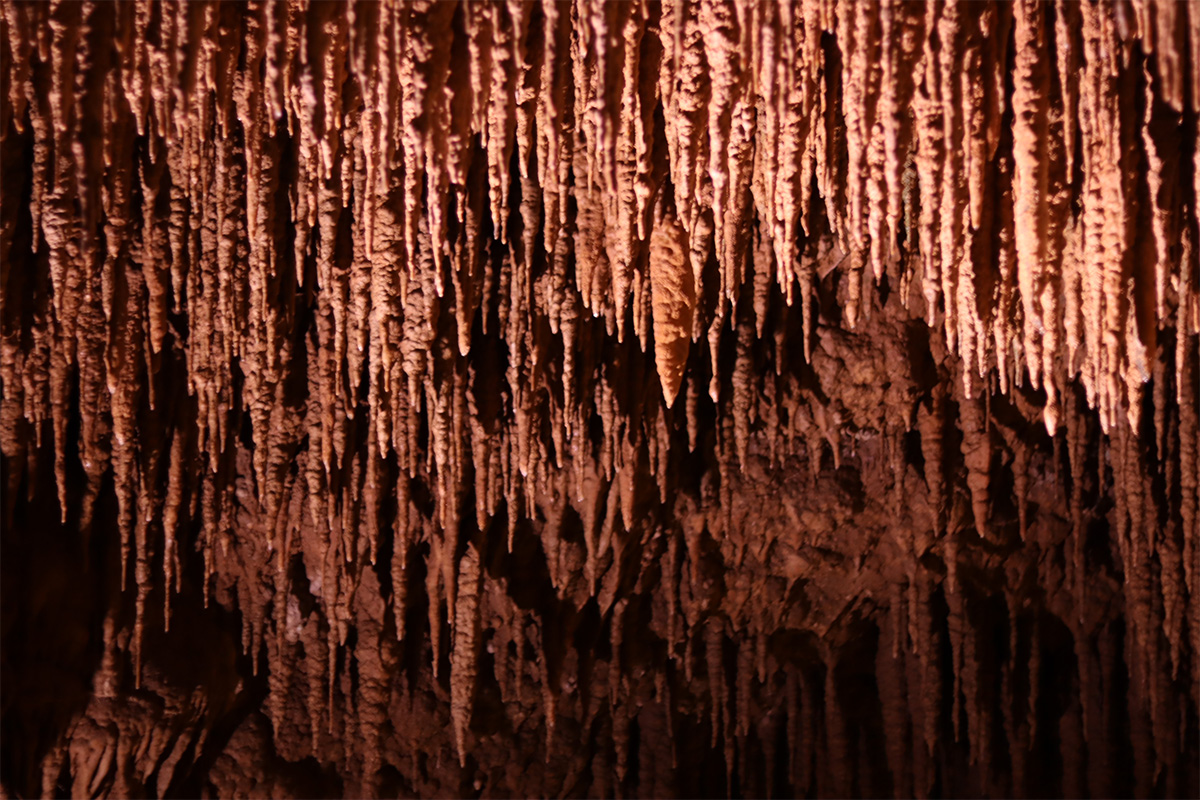 This limestone cave is very spacious inside…! Nature is so mysterious that there are such cavities underground.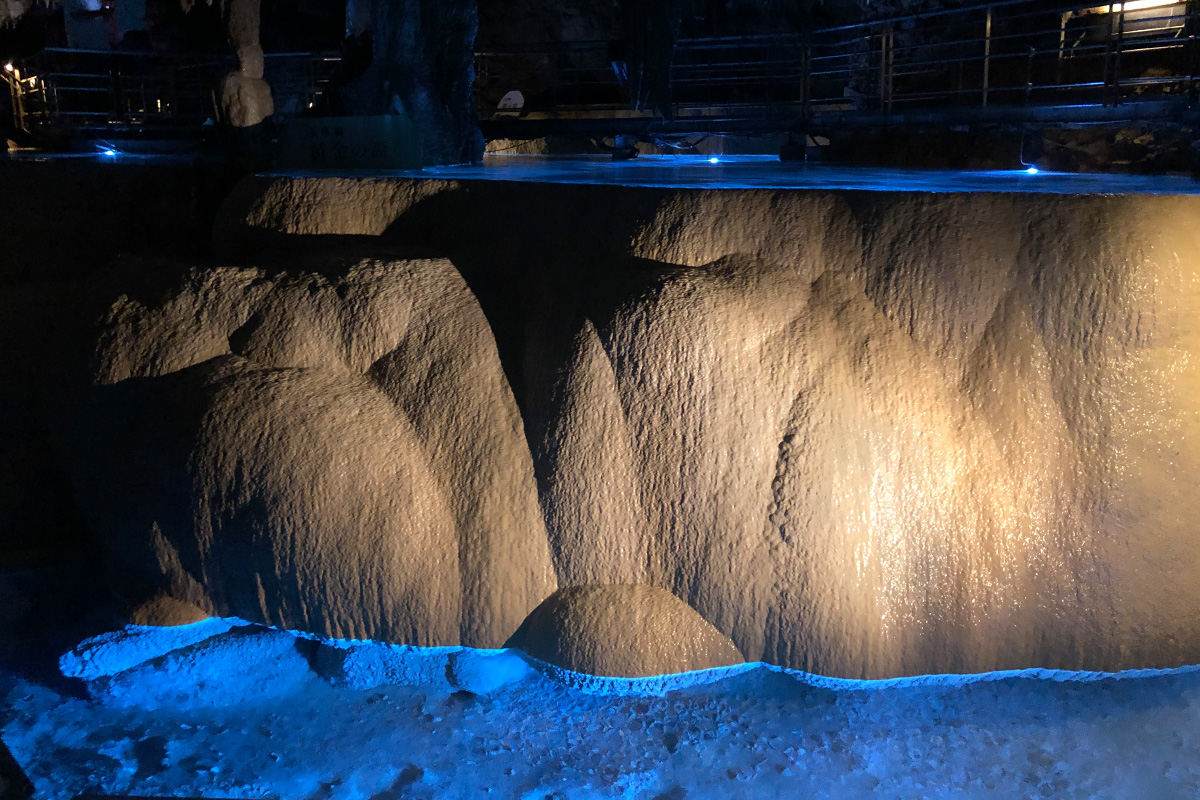 This limestone cave is the largest in Okinawa.
It took about 300,000 years to form.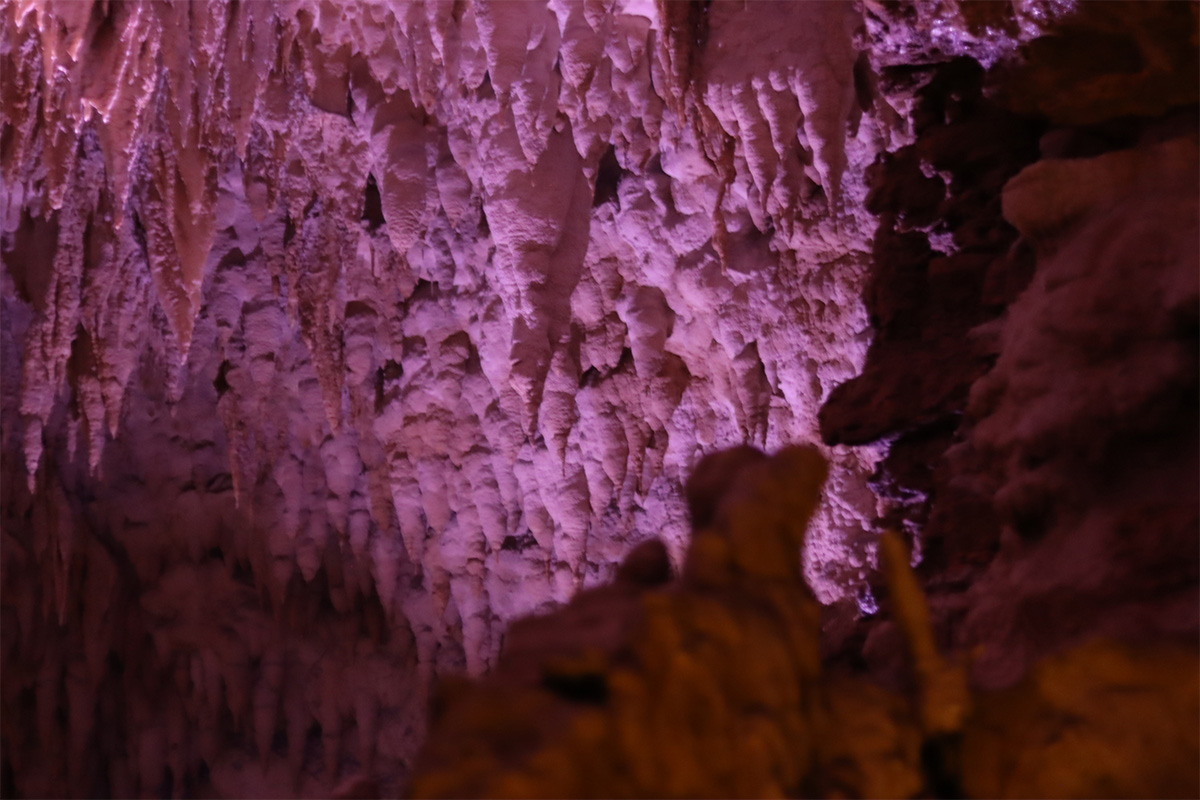 It is a mysterious space with stalactites of various shapes, underground rivers, and the sound of water.
We also encountered a bat on the way, which was scary.
As soon as you exit the limestone caves, you will find a fruit orchard.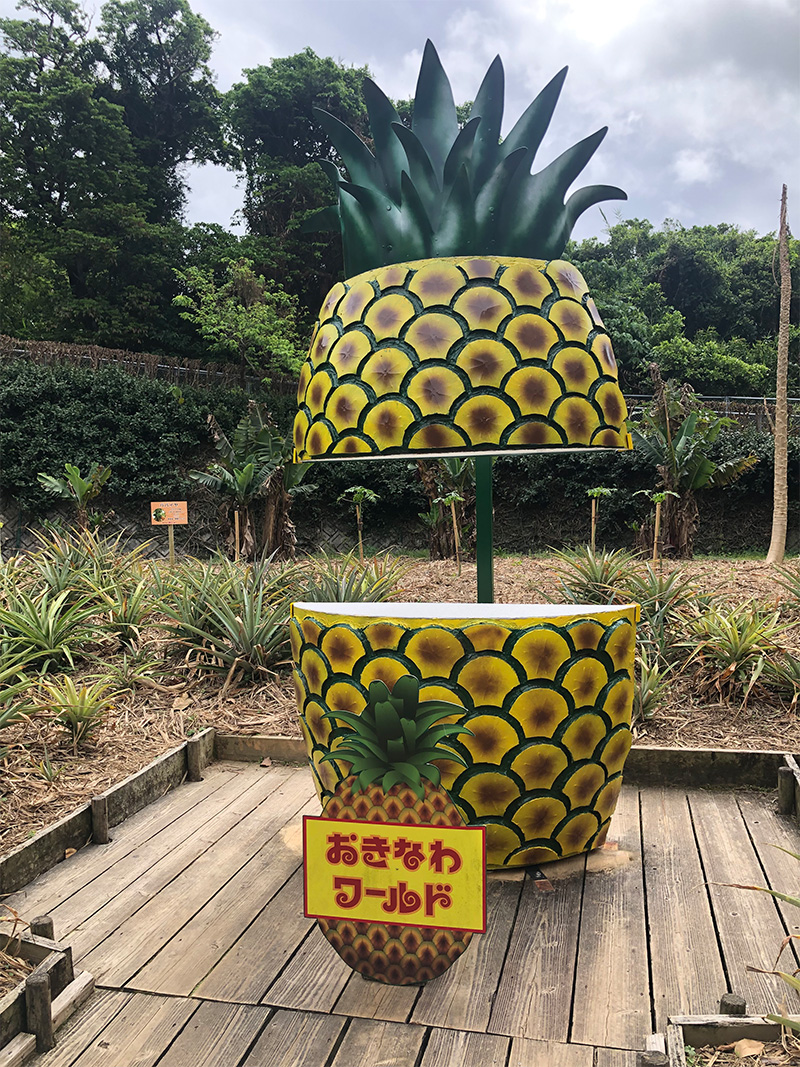 They grow 450 tropical fruit trees of about 50 varieties, with different fruits depending on the season.
I was a bit tired from the walk and decided to take a break in the next area.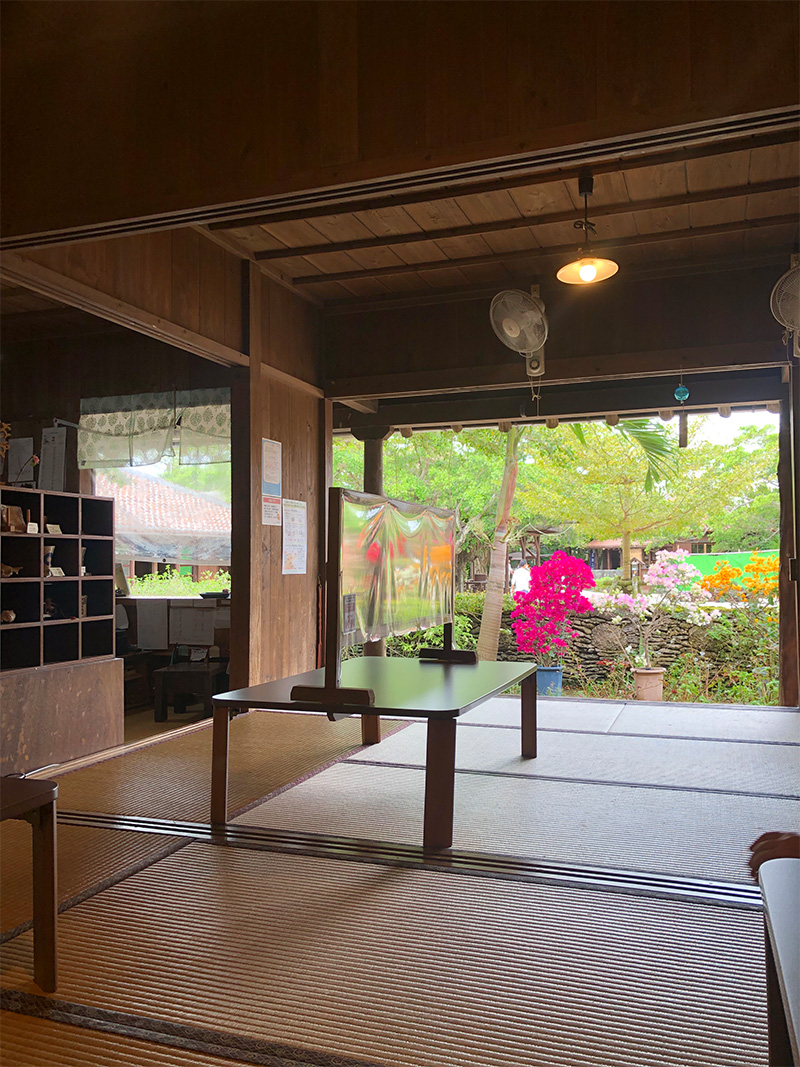 This area is a reproduction of an old castle town in Okinawa.There was a café, so I decided to have something sweet inside.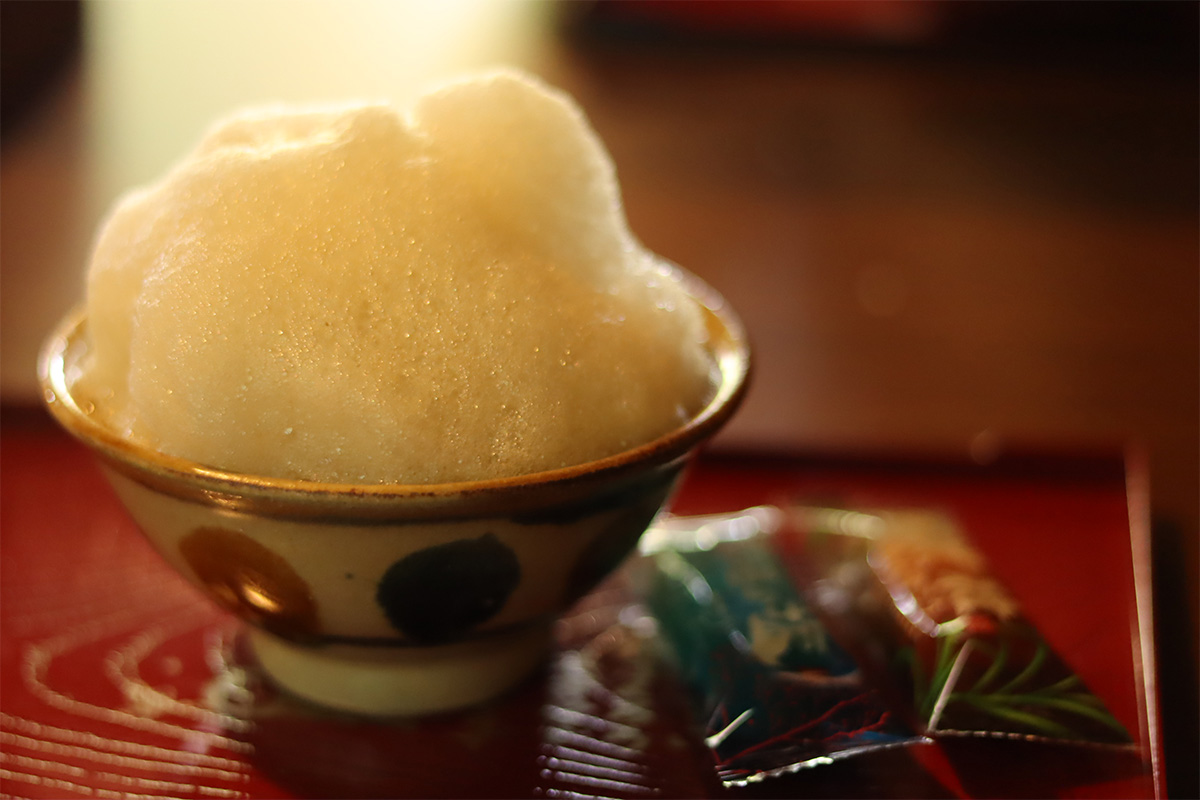 I ordered Buku Buku tea.
Buku Buku tea is a traditional Okinawan tea that was once served to court guests.
Genmaicha (brown rice tea) is topped with jasmine tea foam.
It also came with chinsuko(Okinawan sweet) as a teacake.
It looks fluffy and very different.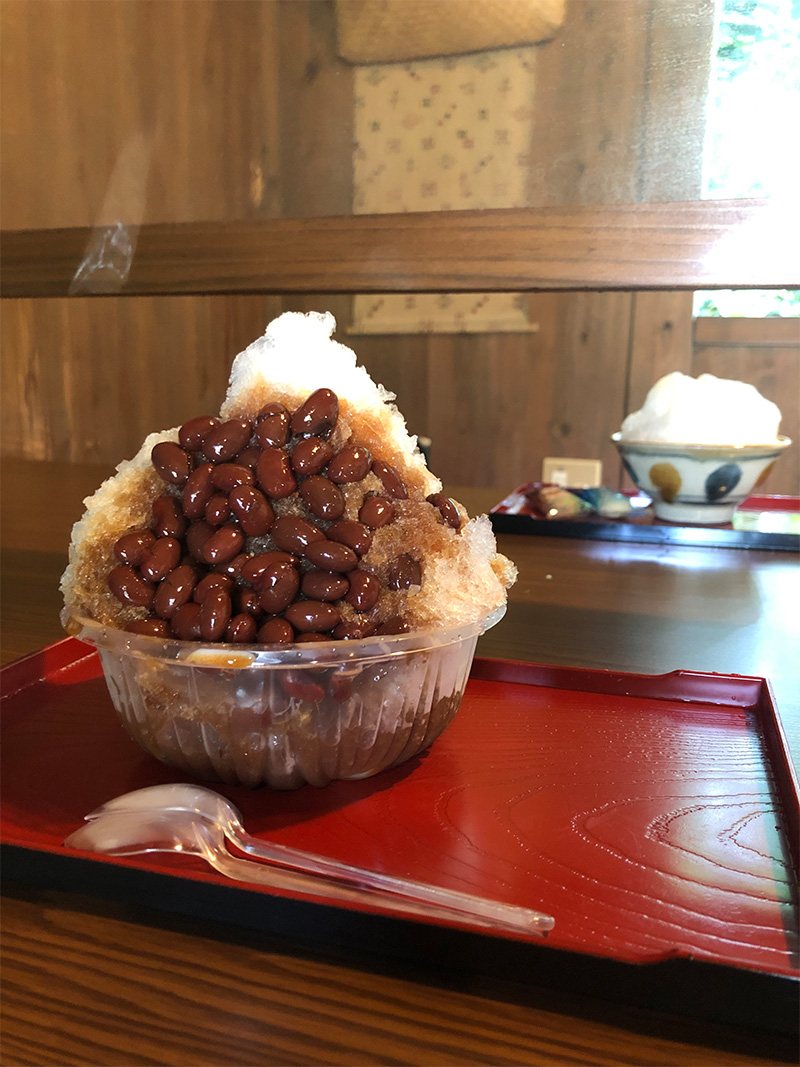 My husband ordered "Okinawa Zenzai".
Usually, zenzai in Japan is a sweet with dumplings floating in anko (red bean paste) soup.
However, Okinawa Zenzai is shaved ice.
The sweet is made of beans sweetened with brown sugar and topped with a generous amount of shaved ice.
It is a perfect sweet for the hot summer!
In this area, visitors can wear old Okinawan traditional costumes. There were many foreign tourists enjoying taking pictures in the costumes.
After this we went to see a show about hubs and mongooses and then went to see the captive snakes.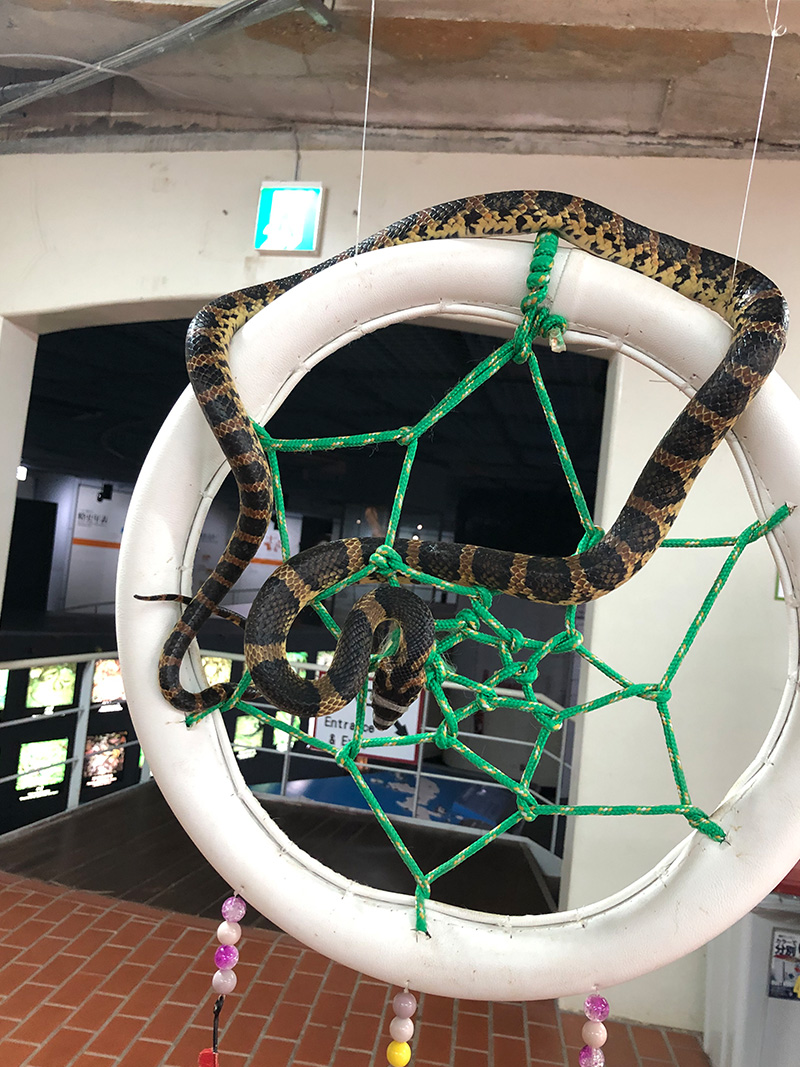 Okinawa World is a large facility! It takes 2 hours just to take a quick look around, maybe longer if you take your time. It was very fulfilling.
Taco rice for lunch! King Tacos
Now, once you leave the facility, head north.
On the way, we decided to take out lunch.
We went for tacos rice and tacos!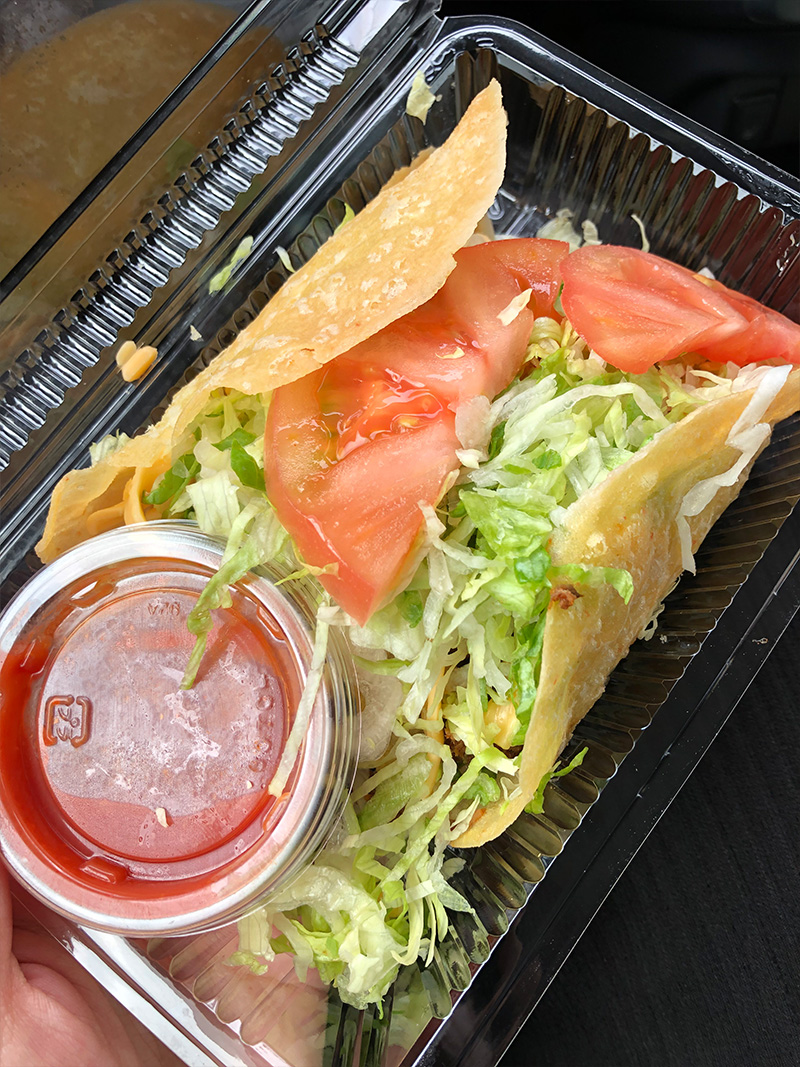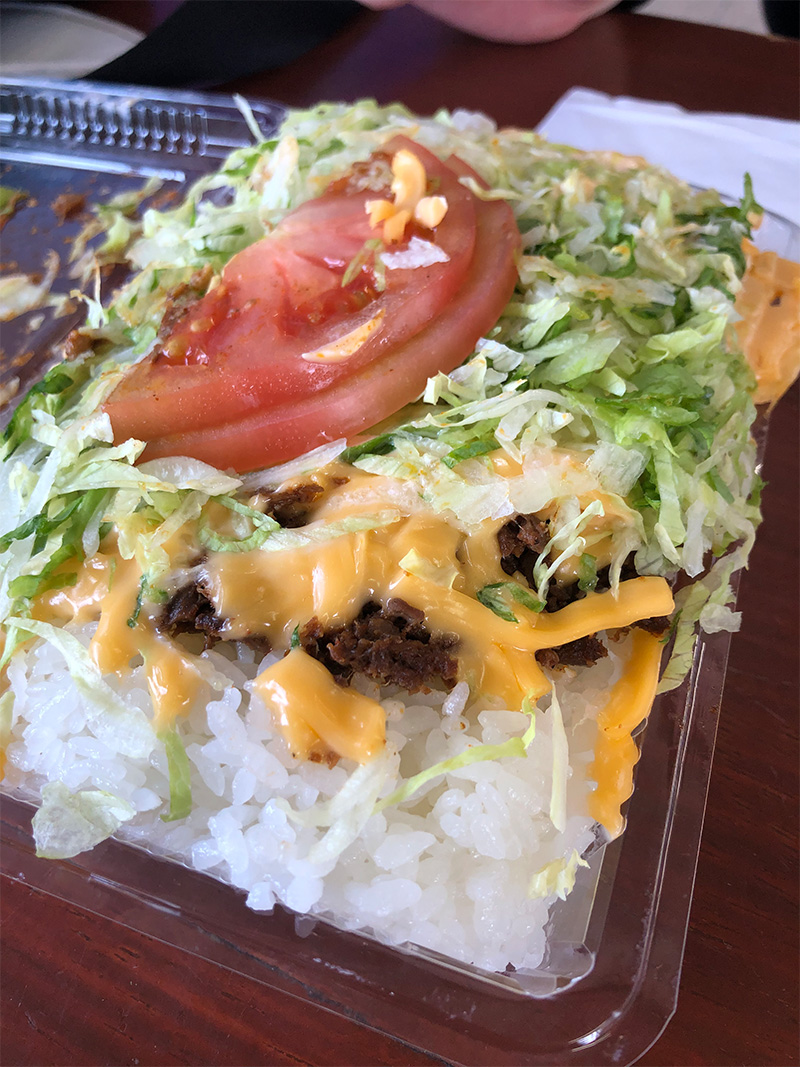 Tacos are a Mexican dish, but taco rice is a food that originated in Okinawa.
Seasoned ground meat, lettuce, tomatoes, cheese, and other ingredients are placed on top of rice.
Very voluptuous!
The idea of putting it on top of rice is very Asian, isn't it?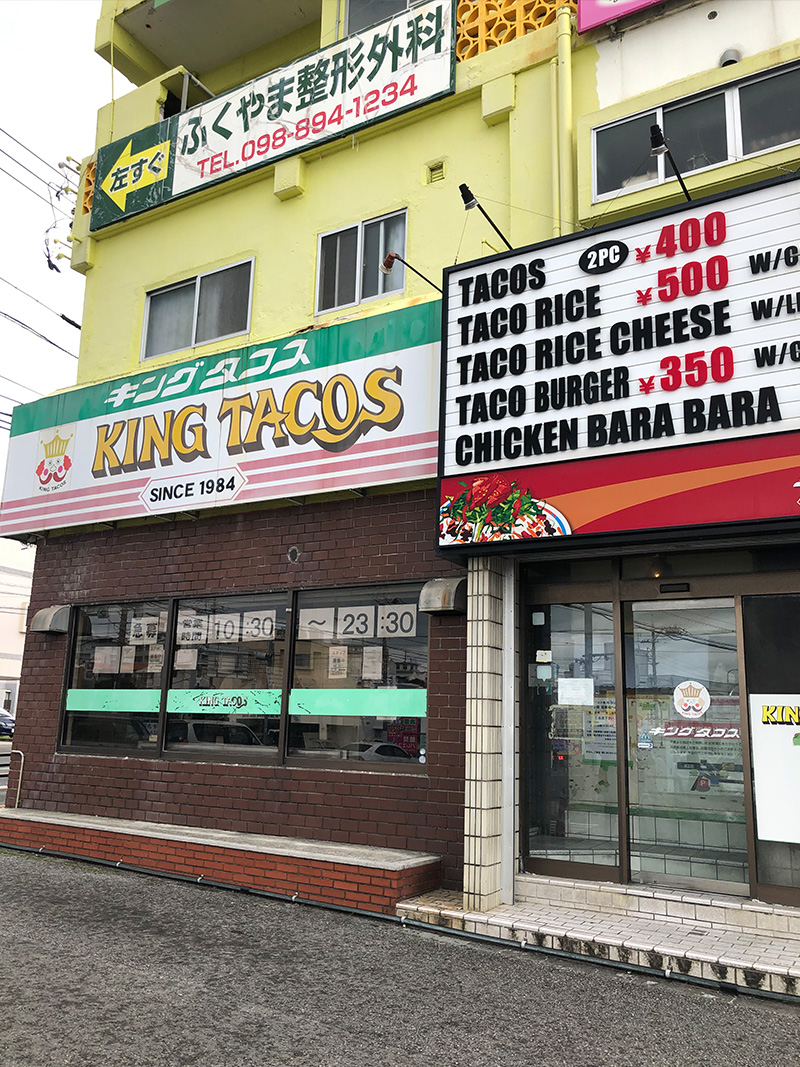 I went to a restaurant called "King Tacos". The salsa sauce here was so good!
Kyoda, a roadside station with a view of the sea
Now we drove a little further, to a roadside station.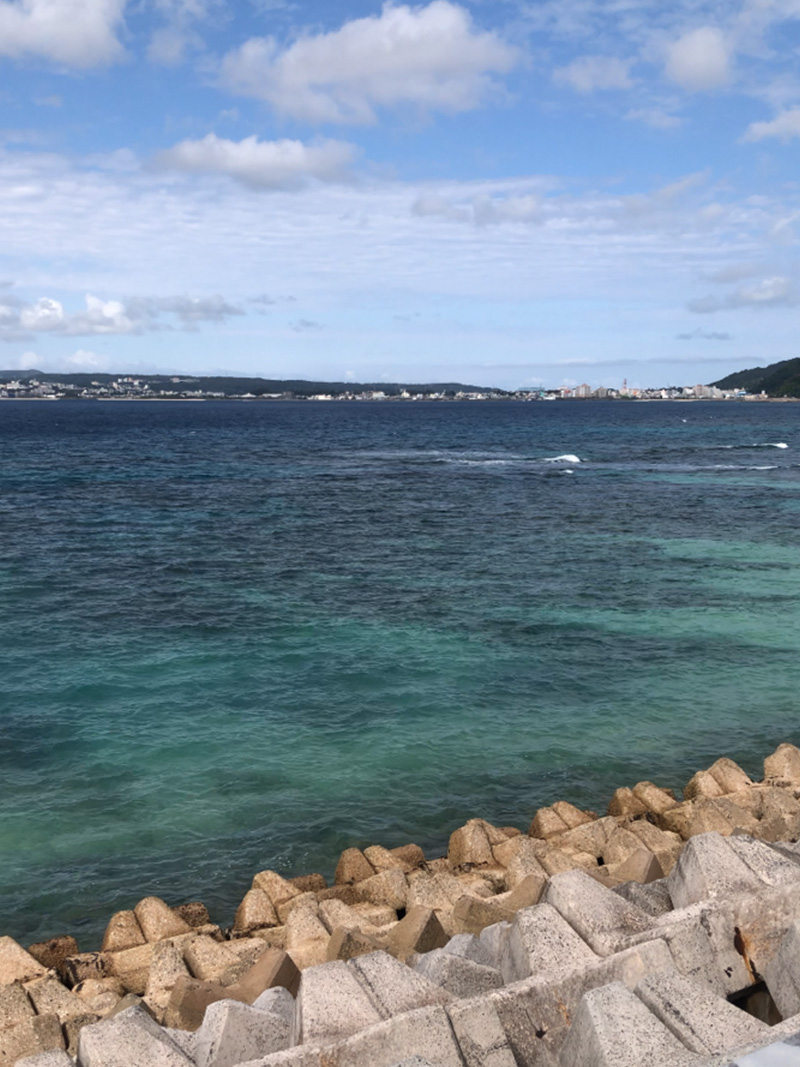 Roadside Station "Kyoda".
Located right by the ocean, with a great view!
I wanted to buy "sata andagi" here.
Okinawan-style sweet doughnuts. The sataa andagi sold here were well-received as moist and very tasty.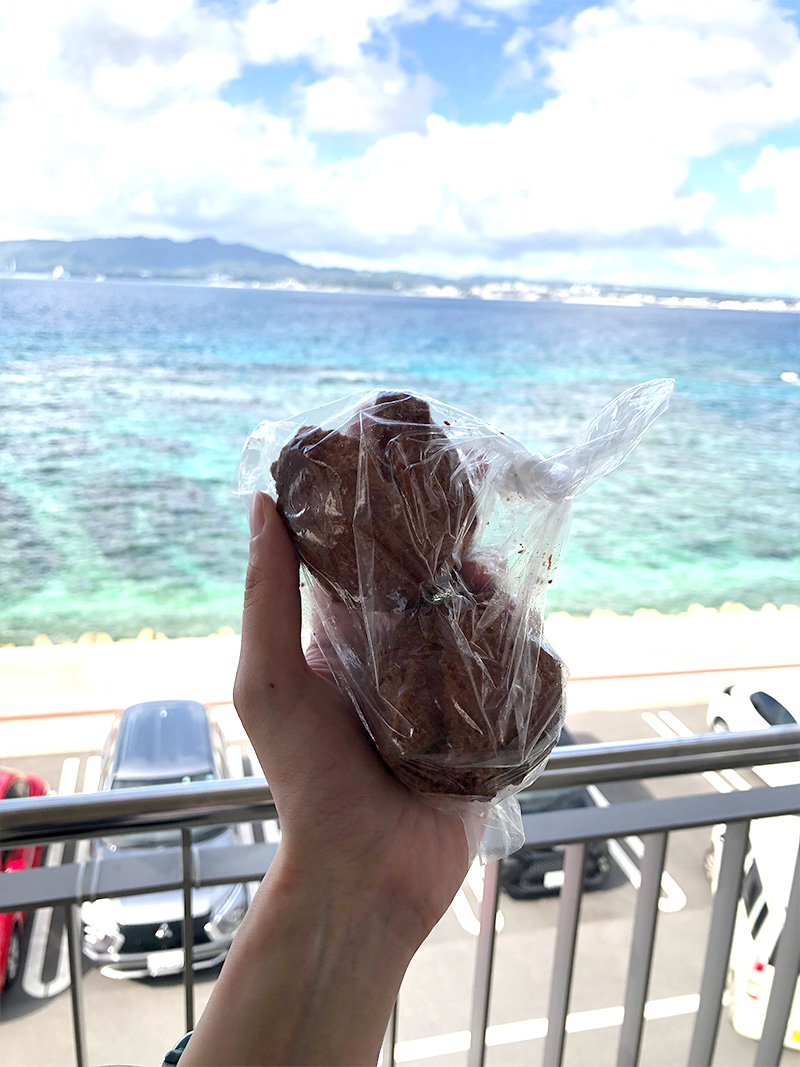 I took a picture but it was backlit lol.
Also, you can buy tickets to an aquarium called "Churaumi Aquarium" here at a discount.
*Note that this is cash only.
Go to Kouri Island, the island with the beautiful ocean
Now, we have arrived in the northern part of Okinawa.
We stayed the night on an island called Kouri Island.
There are various forms of lodging on Kouri Island, including pensions, hotels, and villas. I chose a pension.
According to the pensioner, there are almost no restaurants on Kouri Island that are open at night. It is better to make a plan that includes dinner at night or to have dinner elsewhere.
Or you may want to buy it and bring it in.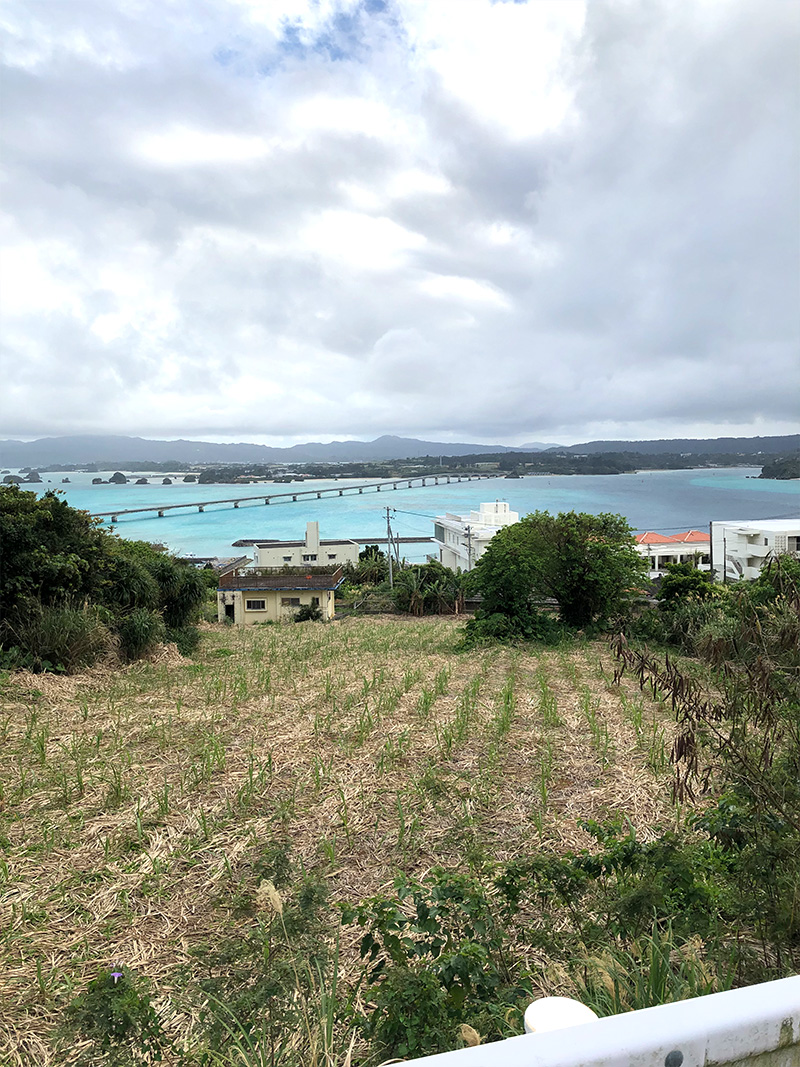 Kouri Island has tourist facilities and restaurants in the lower part of the island, while the middle part has many private houses and fields.
Take a walk around the pension. A lovely island with beautiful ocean views from every angle.
At night we went on a mangrove tour.
We took a walking tour of the mangroves on Yagaji Island, a neighboring island of Kouri Island, at around 6 pm.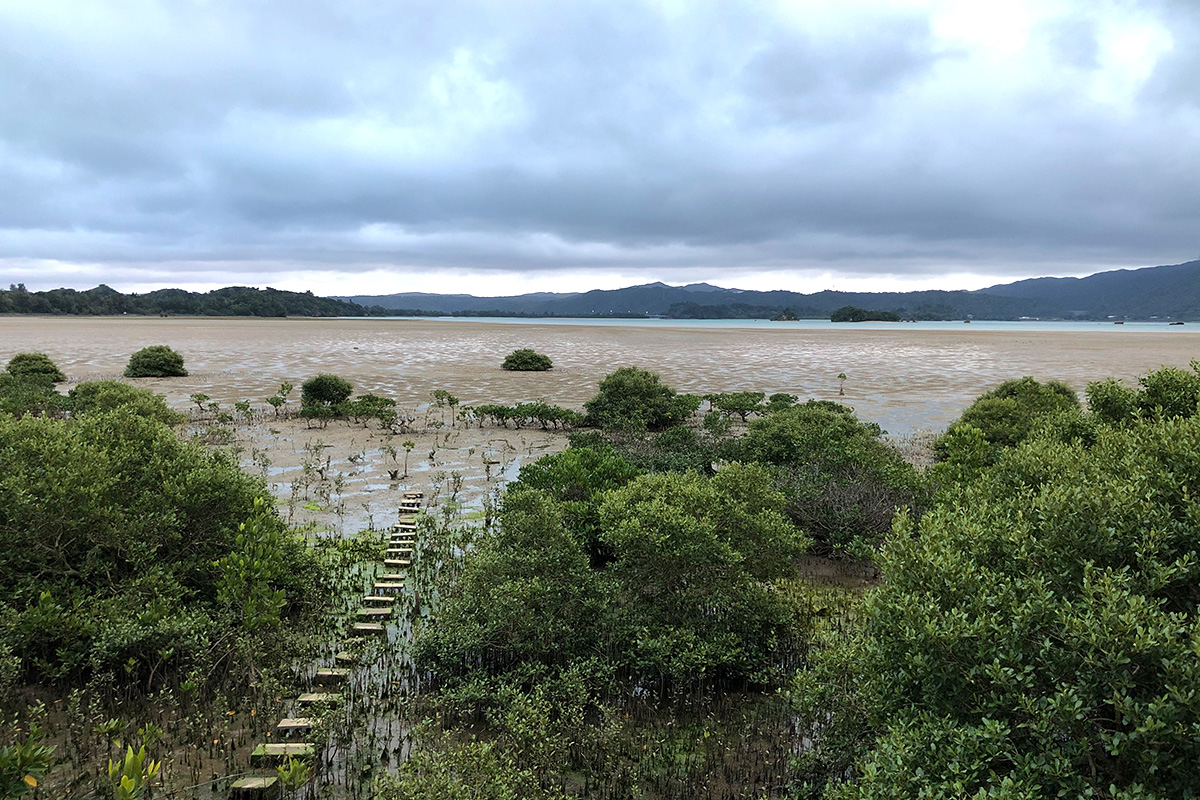 A small mangrove. Here, we observed living creatures.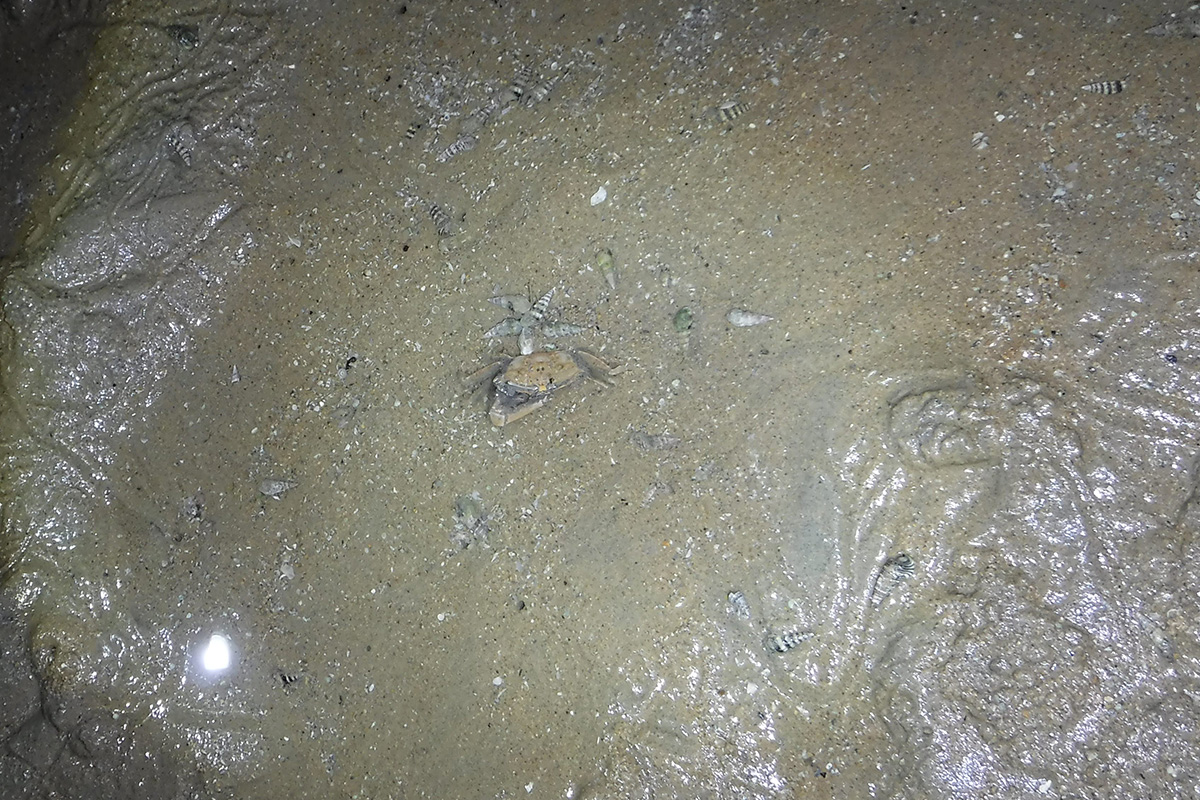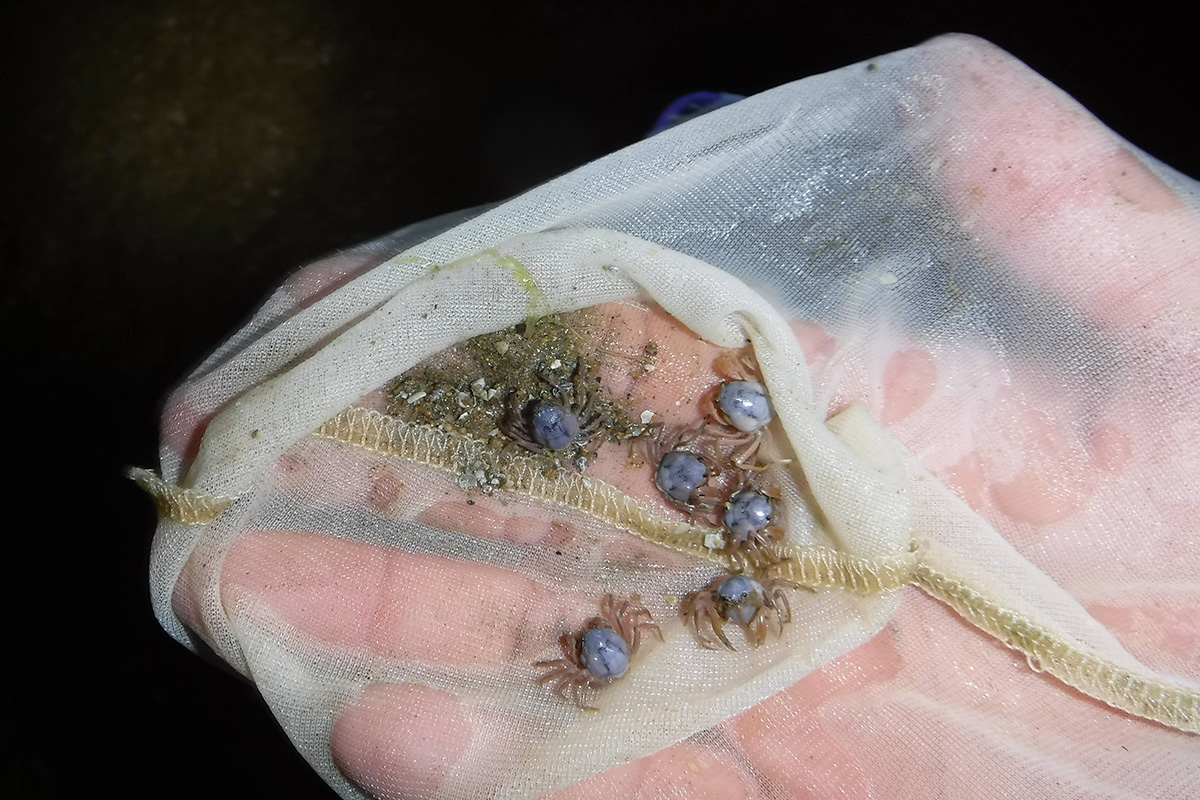 There are various kinds of crabs, which is amazing.
I really wanted to see the stars, but unfortunately it was a cloudy day… However, the northern part of Okinawa, including Yagaji Island and Kouri Island, is an area where you can see the stars in full bloom.
I want to take revenge someday!
Well, we had not eaten dinner for the evening, so we decided to eat on our way back to the pension.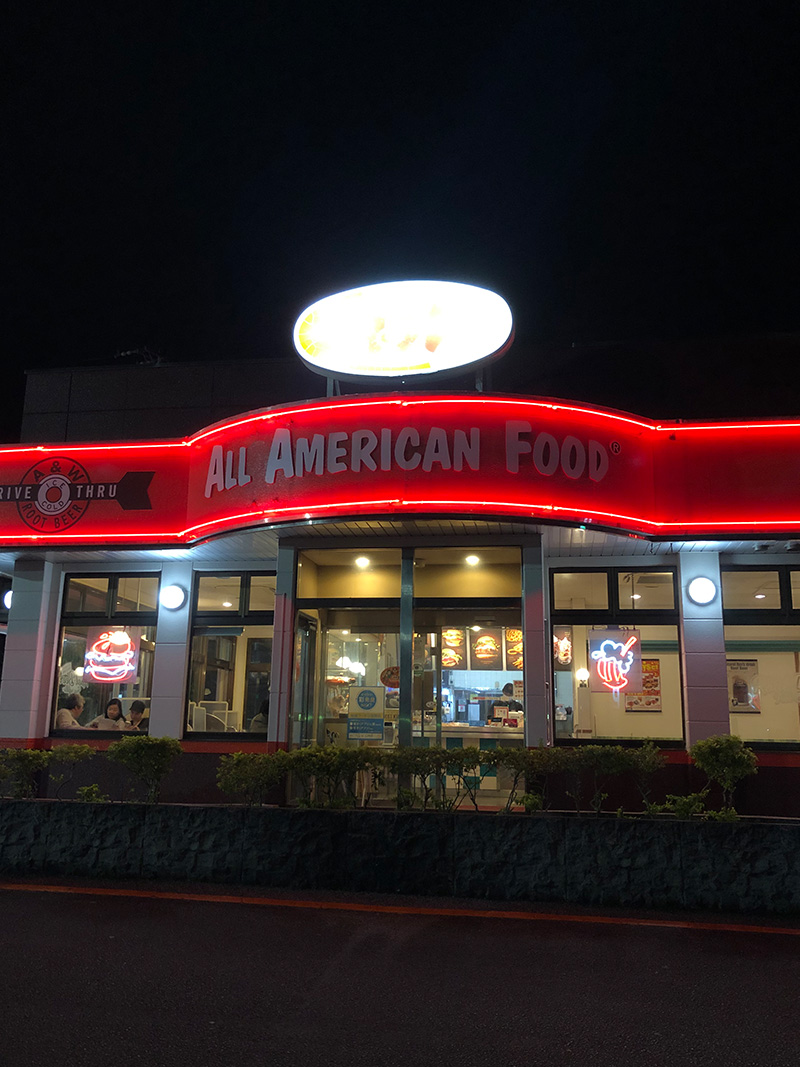 A&W, a hamburger store!
It is said to be familiar in the U.S., but within Japan, Okinawa is the most common place to eat it, and I have rarely had it.
It was quite hearty and the meat was freshly cooked, warm and delicious!
Return to the pension for the day and have a good night. Continue to the third day.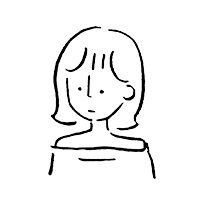 aki