Went to see the fall colors at Ishiyama Temple in Japan!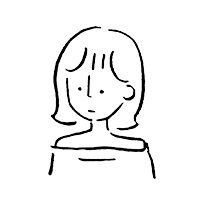 Written by aki
2021.12.04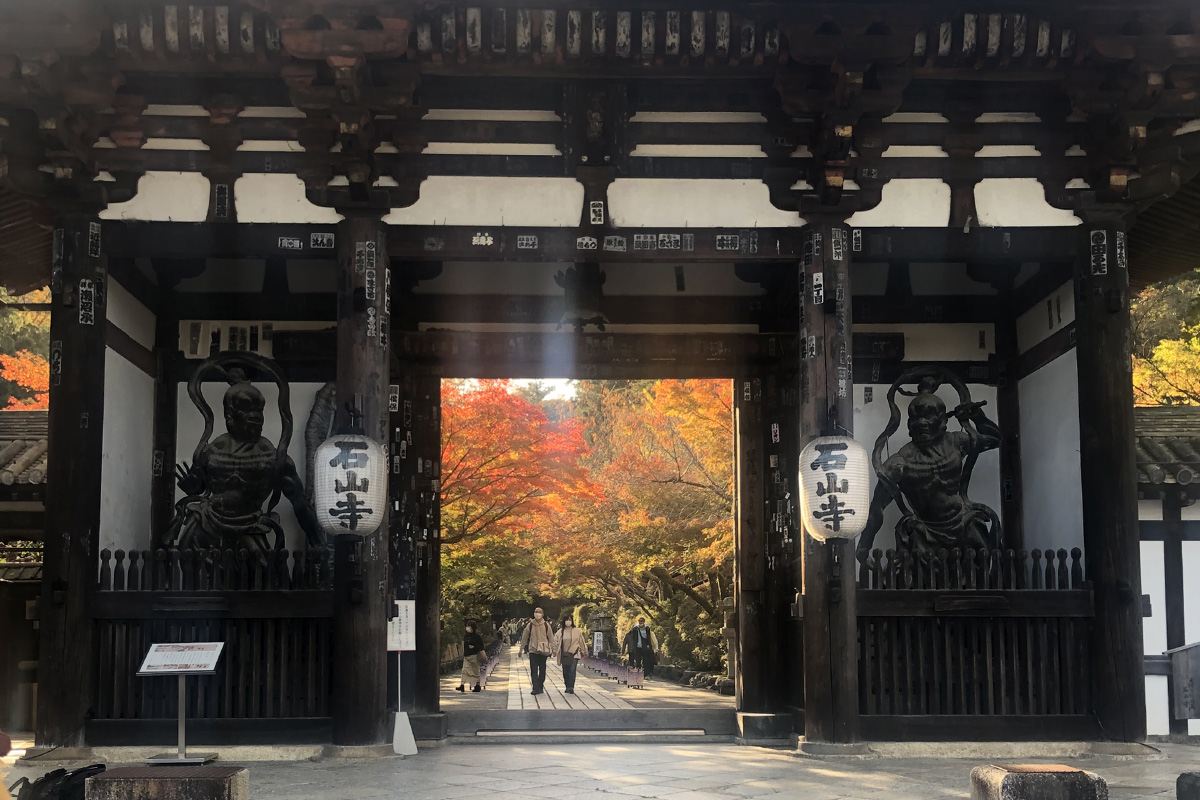 Hello, this is AKI!
It's almost the end of the autumn leaf season in Japan.
Let's enjoy the season! I went to Ishiyama Temple, a popular local spot for viewing the autumn leaves.
Since I'm here, I'll report back!
(I'm not very good with a camera!)
How do I get to Ishiyama Temple?
To get to Ishiyama Temple, I drove.
By train, I recommend walking from Keihan Ishiyamadera Station, or taking a cab or bus from JR Ishiyama Station.
I would recommend the Keihan one!
It's a cute little train with only two cars, so it's very fun to ride.
First, dessert time with Japanese sweets.
There are several Japanese sweets shops near Ishiyamadera Temple, so you can have a good meal first before visiting the temple.
I ate in at a Japanese sweets shop.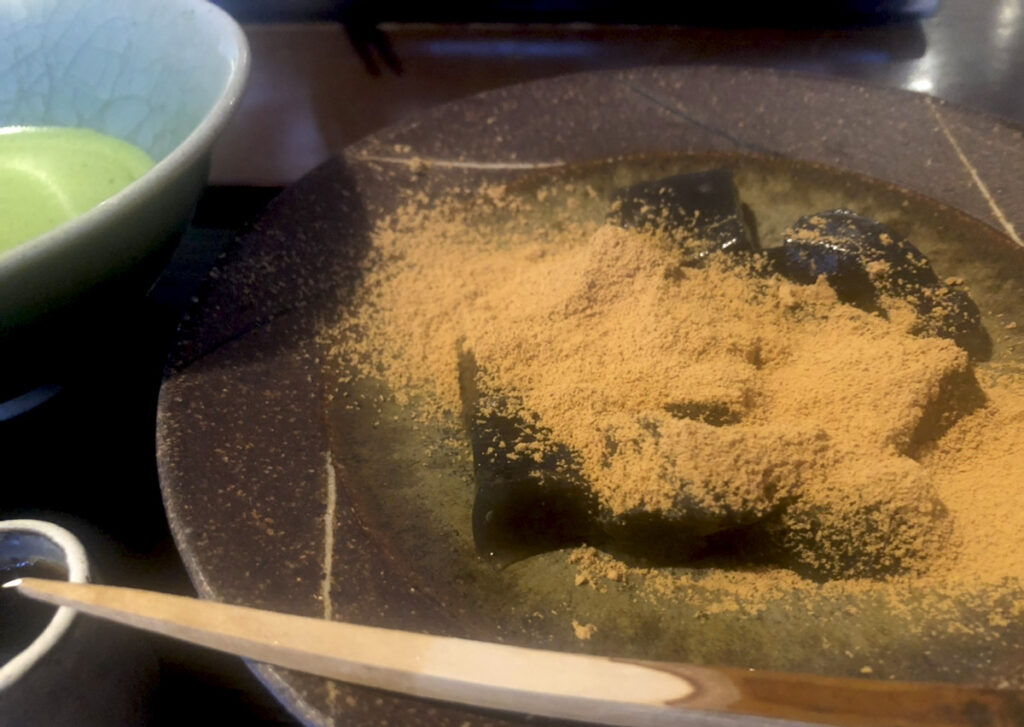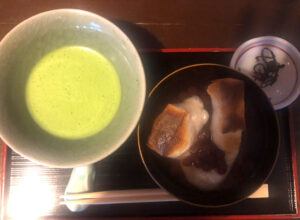 Zenzai and Warabi Mochi.
Not too sweet, very elegant! Matcha is bitter but delicious~.
By the way, real strawberry rice cakes are "black" like in the picture!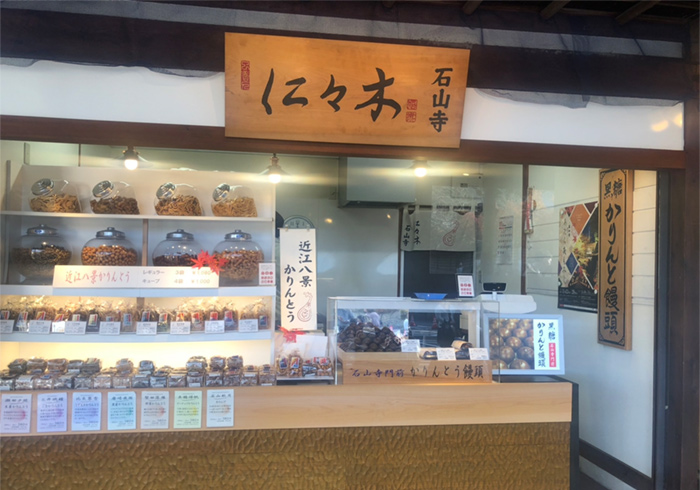 This is a souvenir shop in front of Ishiyama Temple. They also sell Japanese sweets here, and I couldn't resist buying some.
Now it was time to go to the entrance of Ishiyama Temple.
Even before we passed through the gate, the leaves were so beautiful!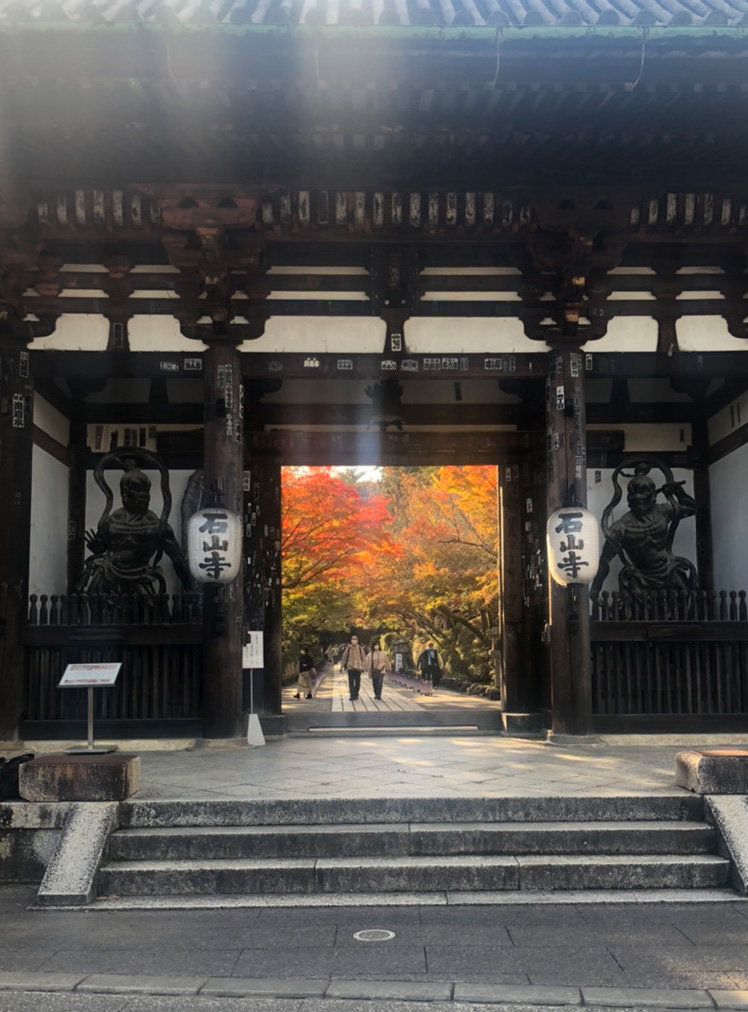 It's so beautiful here alone.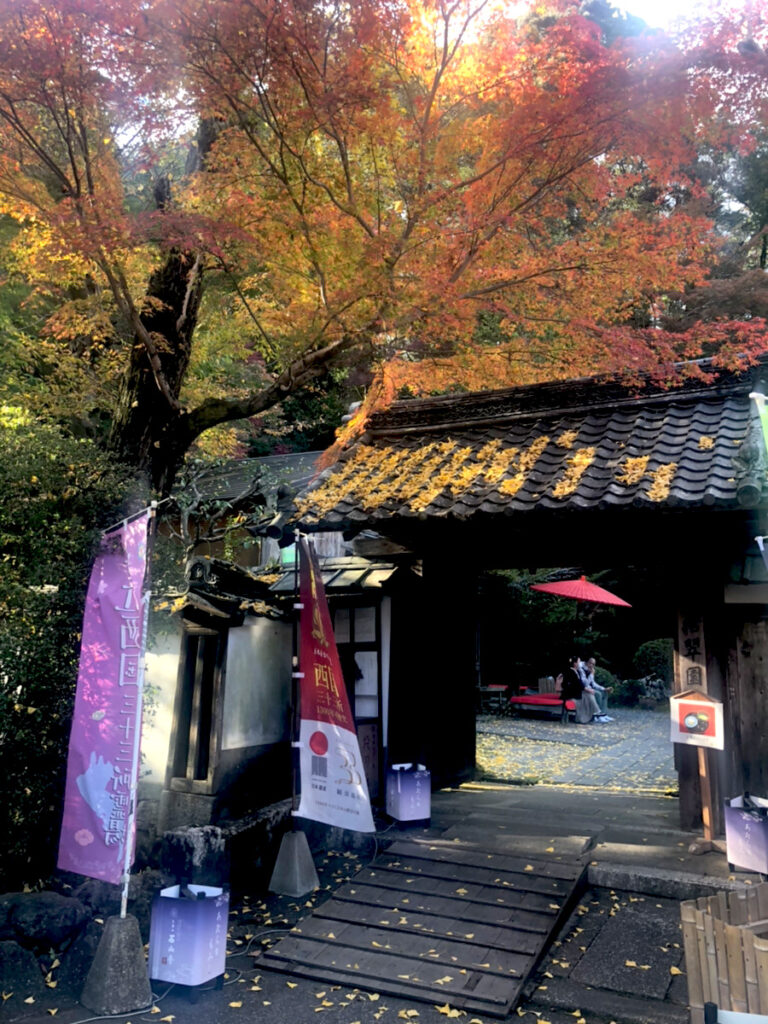 There was also a Japanese-style cafe just inside the entrance.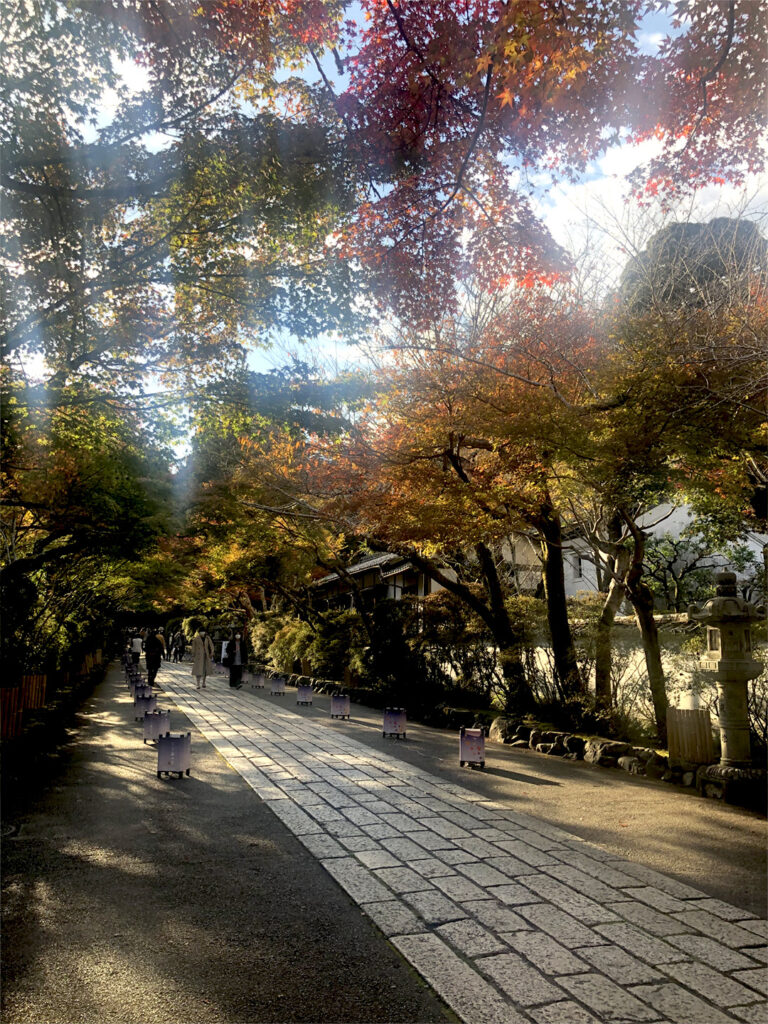 Going in the evening was a great decision! The sunlight filtering through the trees is so beautiful.
We paid the entrance fee and went into the grounds.
There was a big carp swimming around! Very cute and handsome!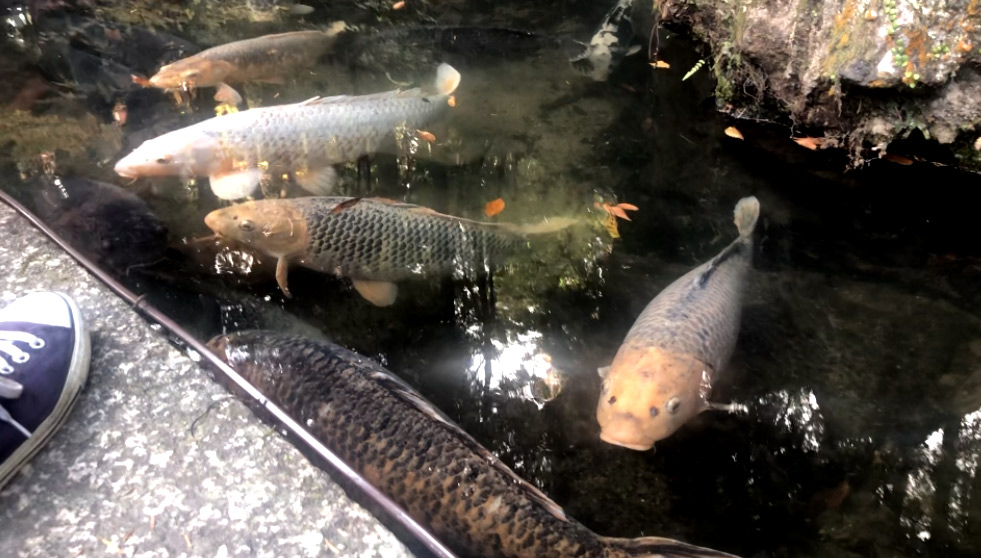 A little bit of the autumn leaves on the water, it's fantastic.
This is the best part of Ishiyama Temple.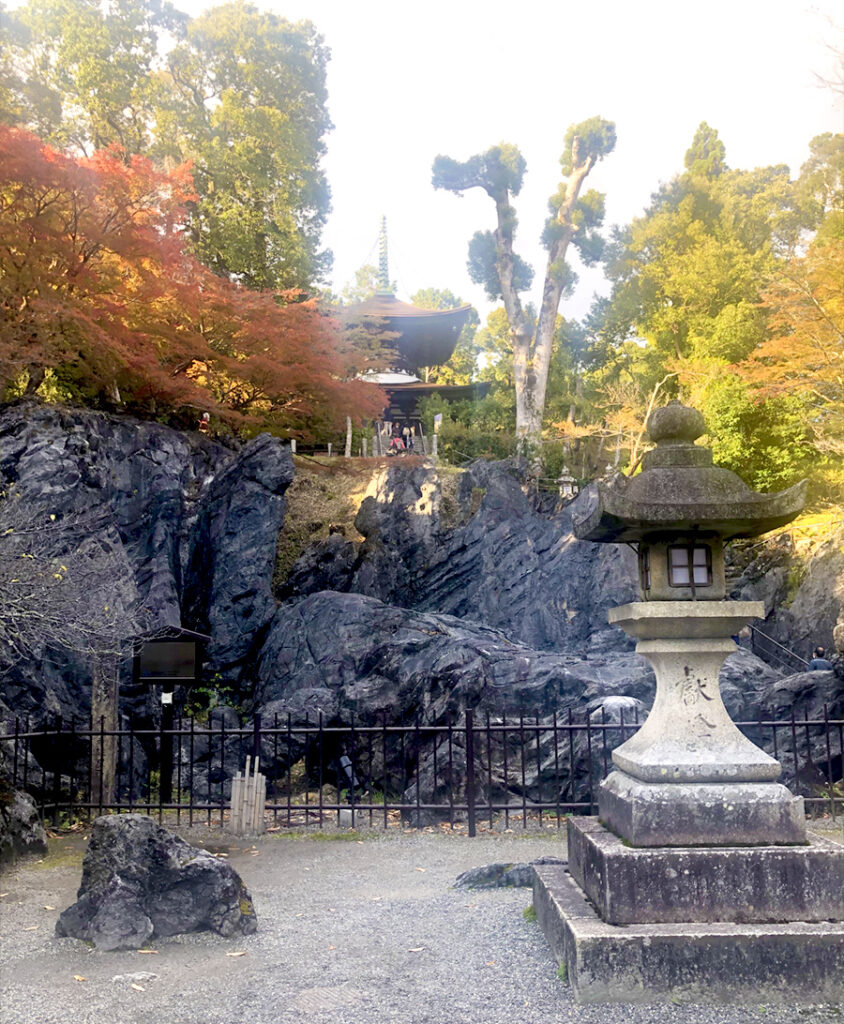 There was a large stone on the ground.
It's also the origin of the name of Ishiyama Temple!
Ishi(石)=stone
yama(山)=mountain
The contrast between the autumn leaves and the dynamic stones. It's very cool.
You're not allowed to take pictures inside the temple, so be careful!
There was a magnificent statue.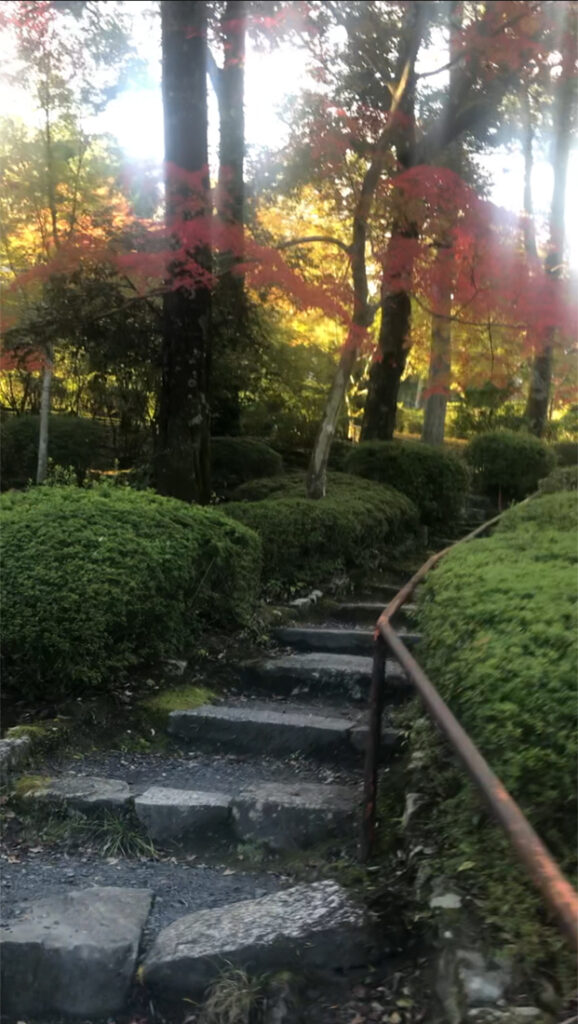 A few more strolls to the top.
Unlike other famous temples, Ishiyama Temple seems very quiet.
It's said that some of Japan's greatest historical figures have read haiku and written stories here at Ishiyama Temple!
(Matsuo Basho and Murasaki Shikibu are famous.)
Do you have foreign language support?
One of the points of concern for everyone overseas is whether or not foreign languages are available.
The official website of Ishiyama Temple has an English website, so you may be able to check the access and history on the website.
Locally, I got the impression that most of the nearby Japanese sweets shops and souvenir shops do not support English.
However, because it is a famous tourist spot in Shiga Prefecture, it is also visited by foreigners.
It's often featured in Shiga Prefecture brochures for foreigners!
Please give it a try!
What kind of fun is there in Japan in autumn? If you're interested, please check out this article!
Click here for an article on the highlights of Shiga Prefecture.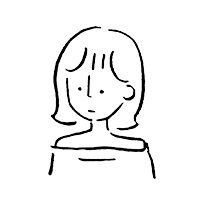 aki