My Autumn Trip to Hokkaido – 4 days/3 nights from Kushiro Airport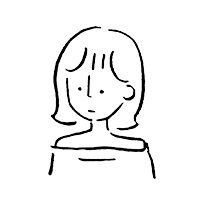 Written by aki
2023.09.23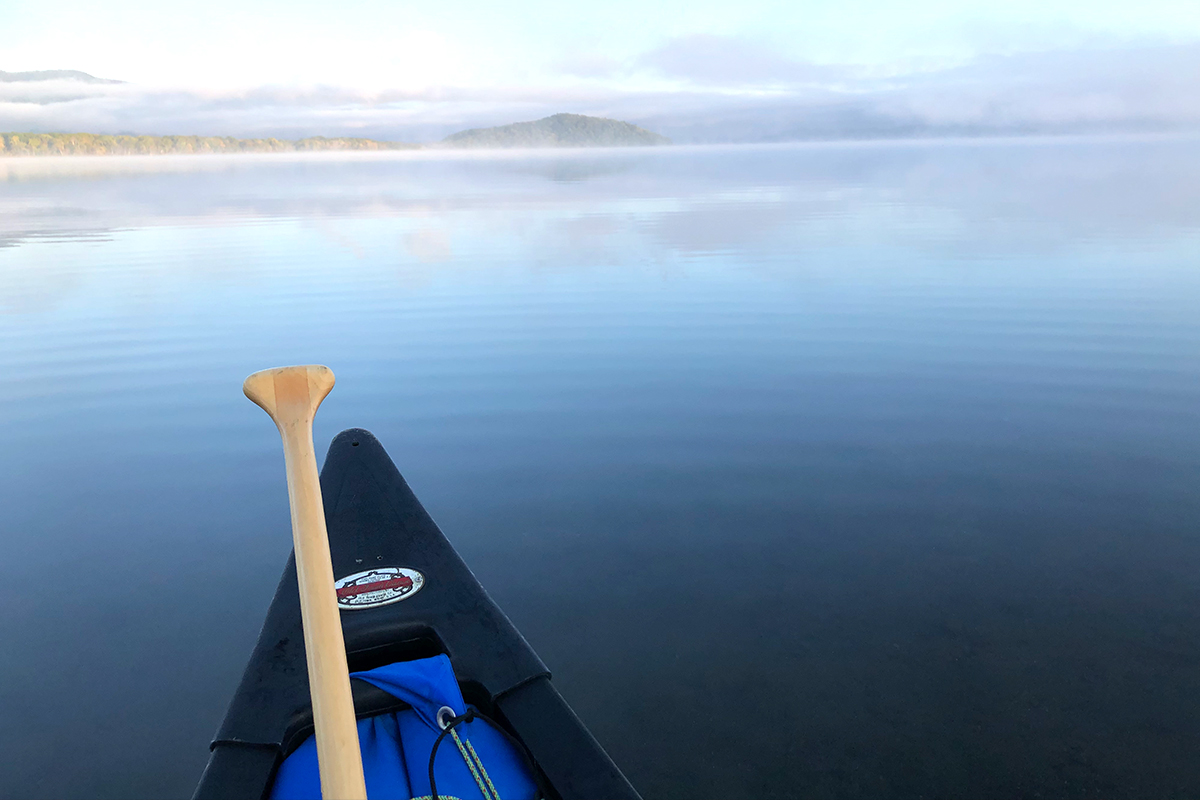 Today I would like to share with you my trip to Hokkaido in the fall!
Hokkaido is truly a vast place with a lot of nature to see and do.
Many people go to Sapporo, but I like to go to East Hokkaido. Even on this occasion, I have traveled around Hokkaido using Kushiro Airport, which is located in the eastern part of the country.
Day 1: Arrive at Kushiro Airport. First, eat seafood dishes.
When I arrived at Kushiro Airport, I first rented a car.
If you are traveling in Hokkaido, especially if you are in the eastern part of Hokkaido, it is better to have a car.
I arrived just in time for lunch, so  I went for seafood first.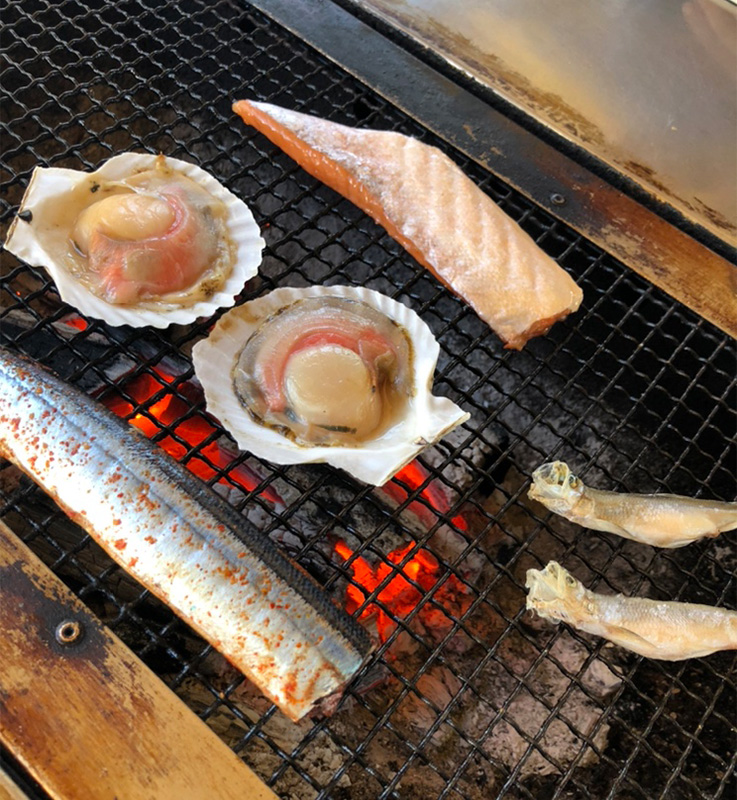 I went into a restaurant that was located near Kushiro Airport. Here, you can choose your favorite seafood and grill it by yourselves.
I'm glad I can choose only the seafood I like, so I can adjust the amount I eat!
The scallops were especially delicious.By the way, scallops are called "hotate" in Japanese.
Visit Kushiro Marsh, the largest marshland in Japan.
Once our stomachs were full, I drove 50 minutes to Kushiro Marshland.
It is home to Japan's largest wetland, a magnificent river, with a total area of 28,788 ha, 7,863 ha of which is registered under the Ramsar Convention.
You can visit the observatory or take a leisurely walk along the boardwalk. Canoeing is also available as an activity, and there are many ways to enjoy the area.
I toured the observatory by car!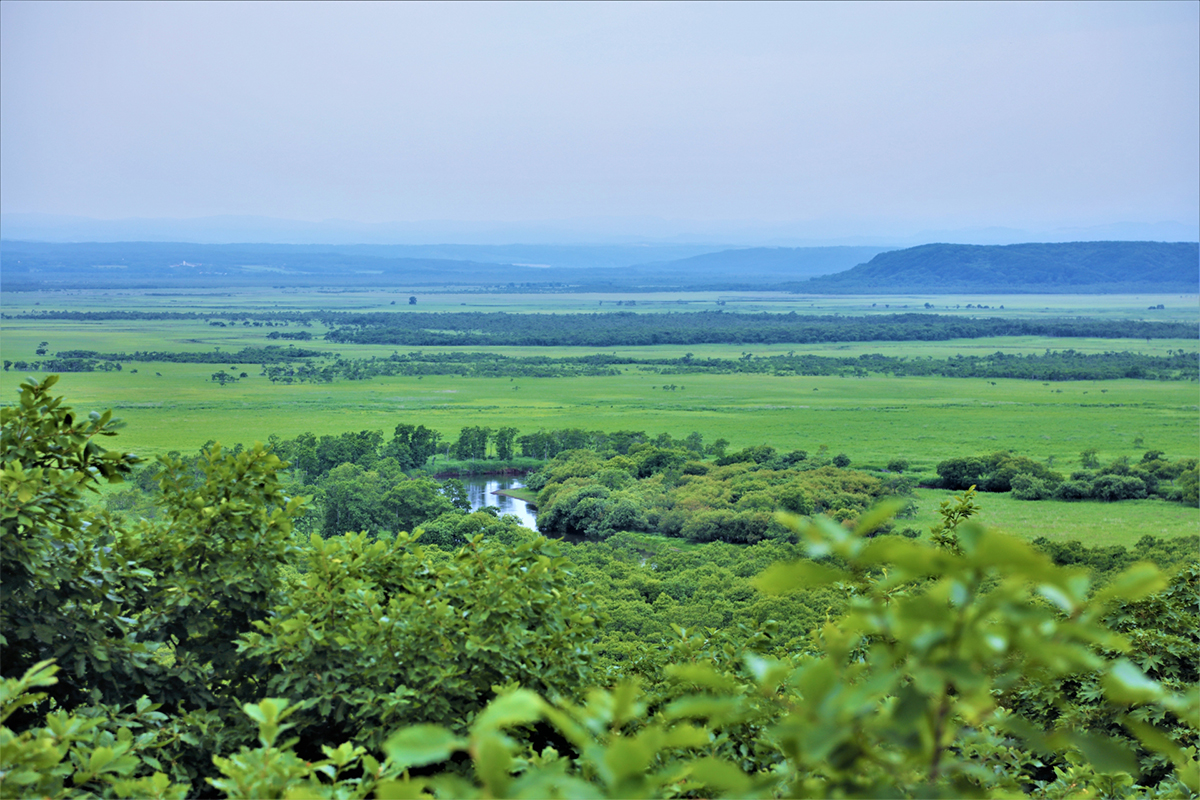 It is not easy to see this kind of scene even if you live in Japan. As far as the eye can see, the landscape is full of greenery. It was so clear and beautiful.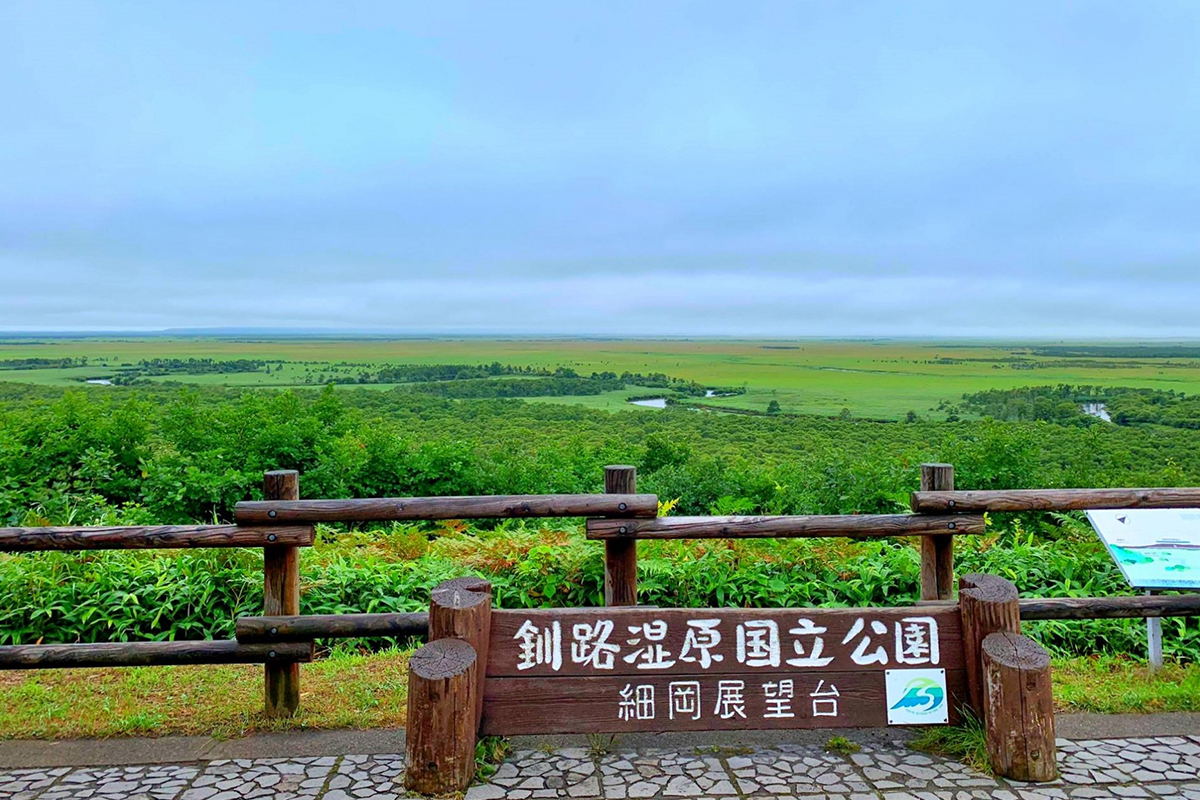 It is said that Japanese red-crowned cranes, a special natural treasure of Japan, and a variety of plants and animals live here.I would like to visit there in the winter time.
On this day, I stayed at an inn in the Kushiro area.
Day 2: Go to Lake Mashu to see the sea of clouds
On the second morning, I woke up early.I wanted to see the sea of clouds.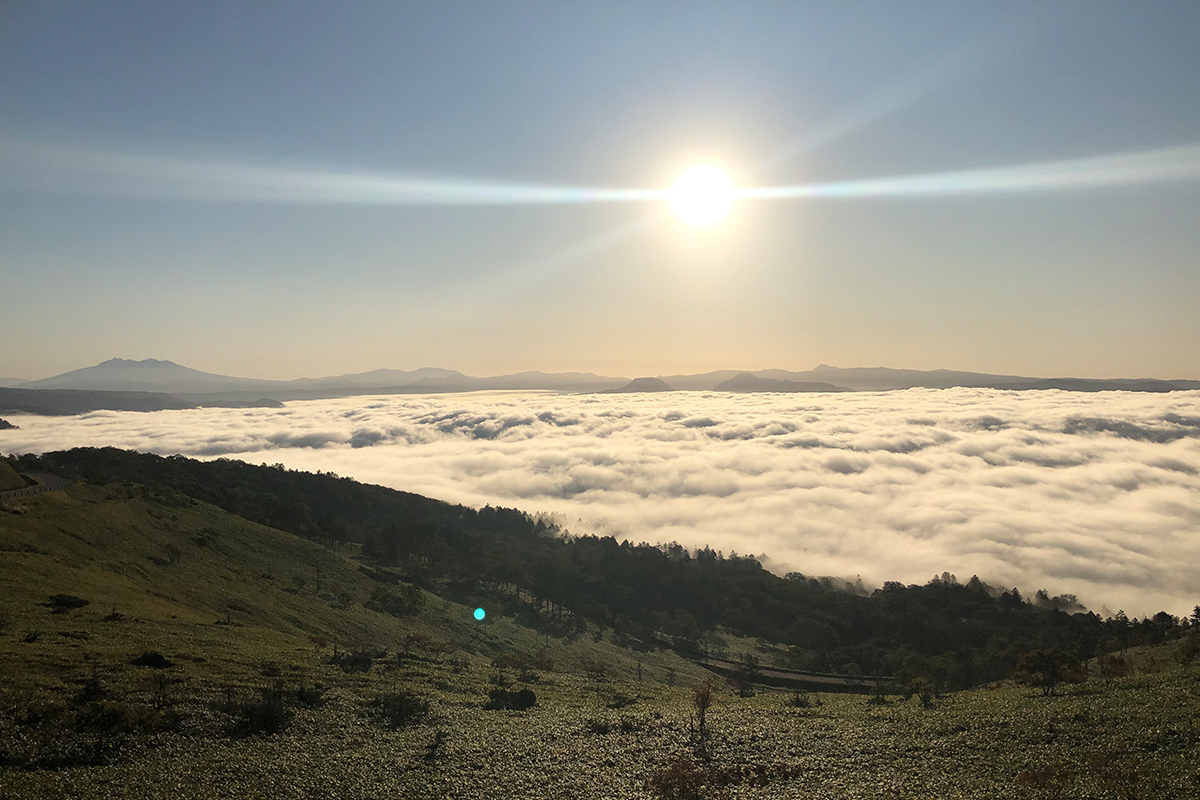 The weather and conditions were right and we were able to see a very powerful sea of clouds!
I did some research and found that the sea of clouds appears between June and October.
Lake Mashu's water temperature is low throughout the year, and when the lake's surface air is heated by warm summer temperatures and sunlight, updrafts are likely to occur, covering the entire lake in fog.
The most difficult prison to escape from in Japan!? Visiting the Abashiri Prison Museum
Next, I drove a little and went to a region called Abashiri. The purpose of coming here was to visit the Abashiri Prison Museum. Abashiri Prison is a prison that was built about 130 years ago from now.
It is the oldest prison in Japan, and the oldest wooden penal architecture in the world.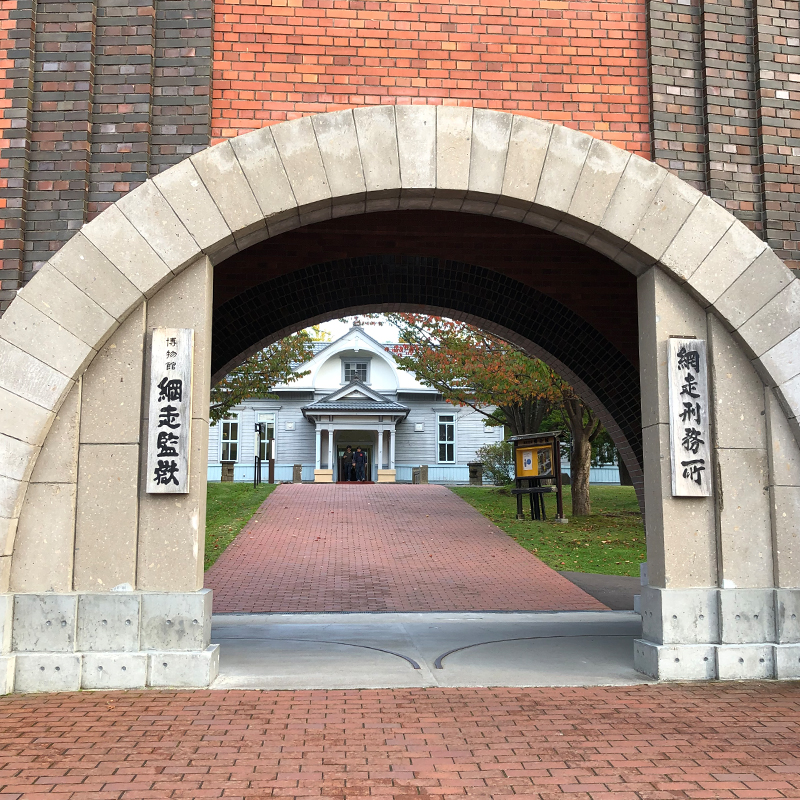 The museum is quite spacious!
The facilities of that time were left me  they were, so it was very fun to visit. I also took pictures with the exhibits.
By the way, in the cafeteria, you can enjoy a meal that reproduces the menu of the meals that the inmates are eating at the current Abashiri Prison.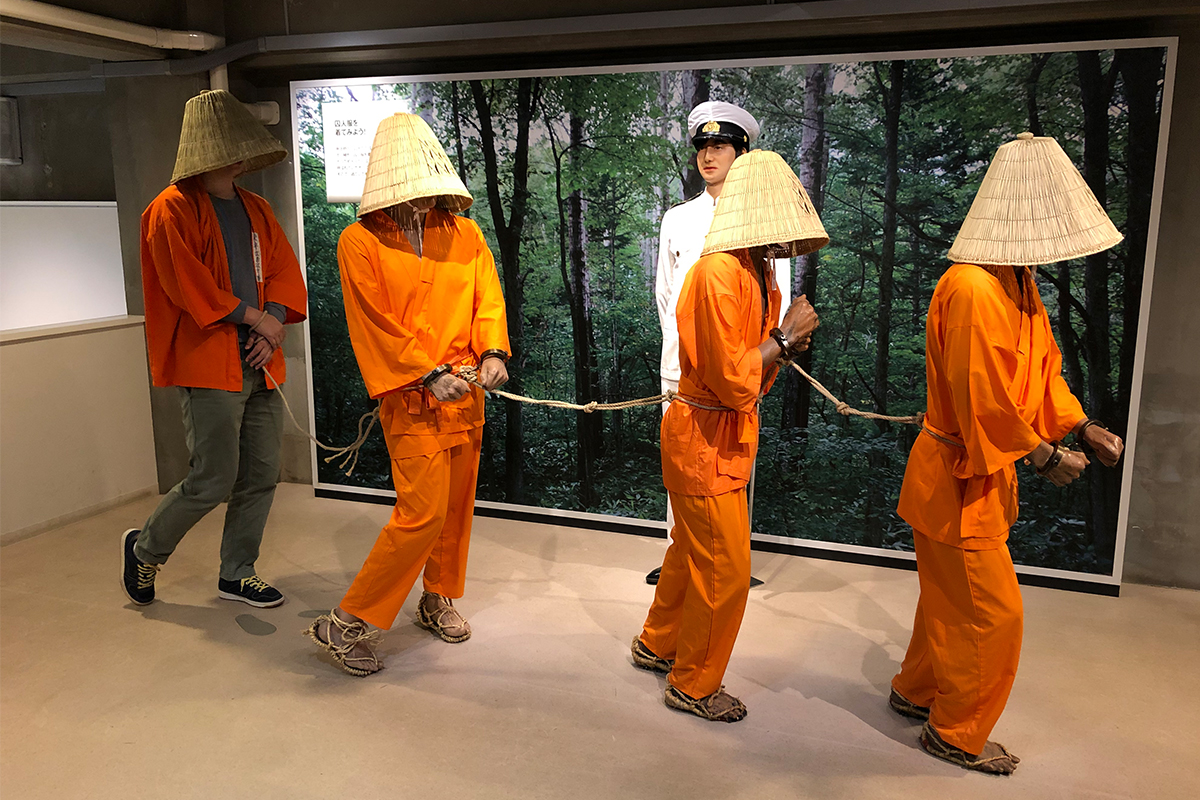 Autumn scenery with bright red all over! Lake Notoro coral grass colony
I went to Lake Notoro after hearing from a local in Abashiri that there is a view that can only be seen at this time of year.
Lake Notoro is a saltwater lake that connects to the Sea of Okhotsk, and from late August to mid-September, the coral grass turns beautiful colors.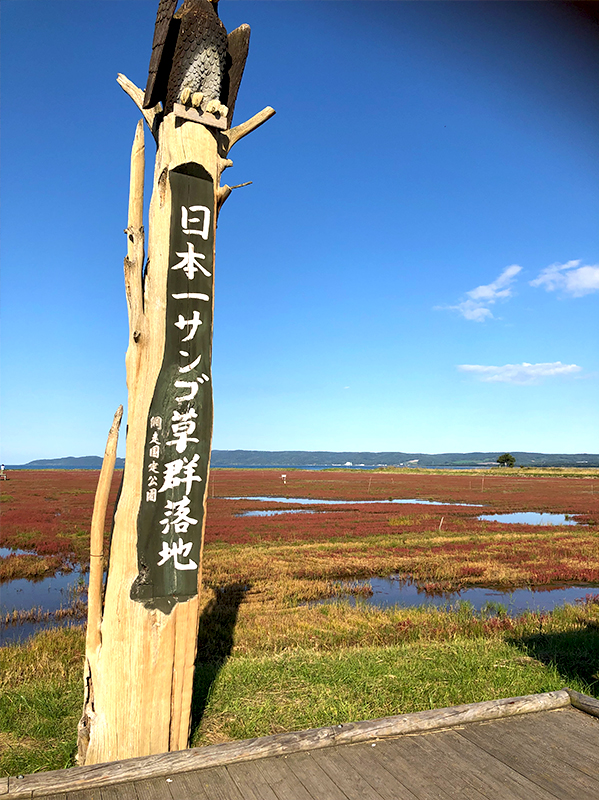 Coral grass is a perennial herb that is widely distributed in the colder regions of Europe, Asia, and North America. They grow thickly on the shores of salty brackish lakes.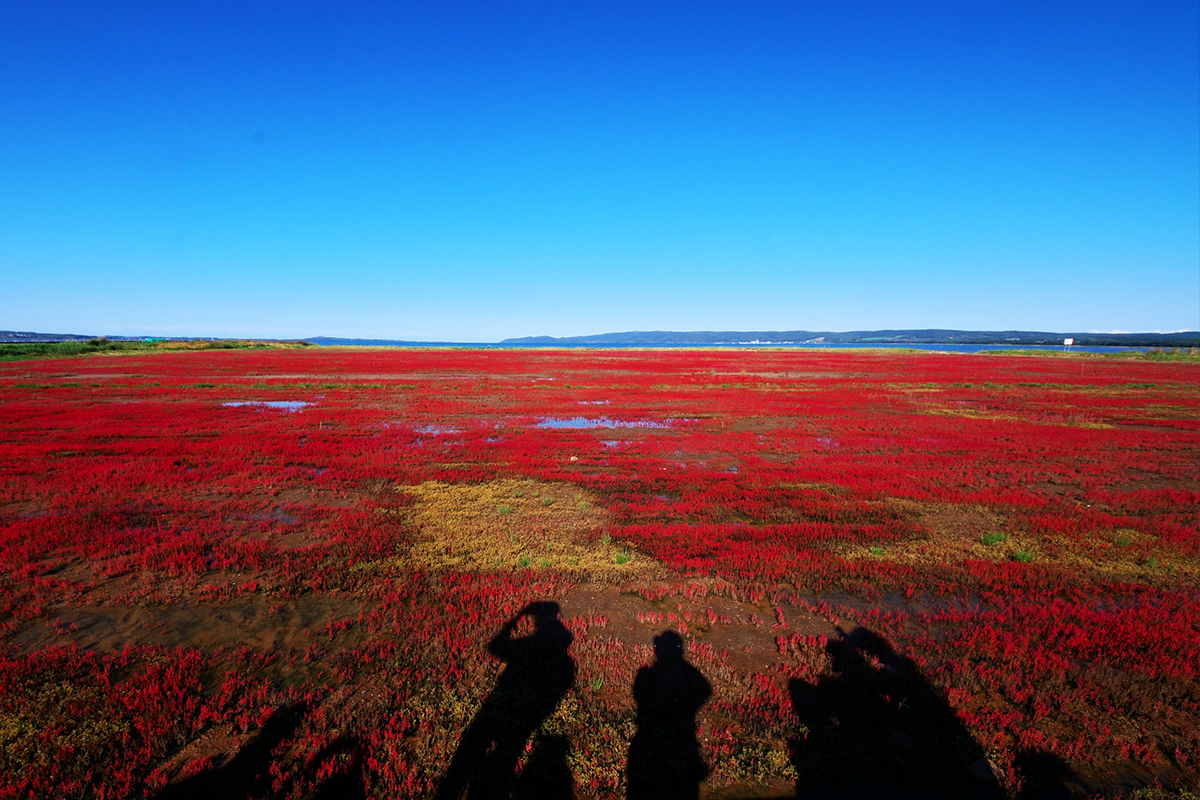 Enjoy horseback riding while taking in the scenery!
Well, I signed up for a horseback riding activity that day.
The eastern part of Hokkaido is truly full of magnificent nature, and you will never get tired of looking at it even if you just take your time.
Hokkaido, a vast region, used to use horses as labor for farming and other pioneering activities.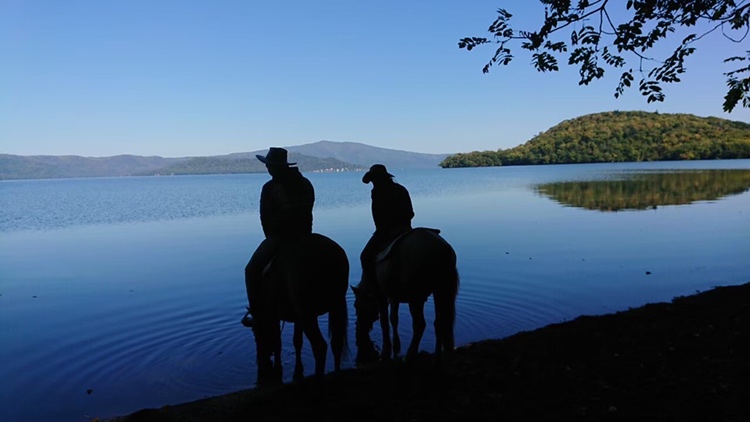 I chose to explore the lake and the mountains by horseback. It was relaxing, leisurely and enjoyable!
Acid baths that are more acidic than lemons! Stay at Kawayu Onsen
On the second day, we stayed at a hot spring hotel called Kawayu Onsen.
The greatest feature of Kawayu Onsen is the quality of Onsen springs. It is highly acidic, with a ph of about 1.6. Incidentally, lemons have a ph of around 2.2, which means they are more acidic than lemons.
There was also a warning not to enter the bath with rings or jewelry on.
That's because the metal oxidizes and turns black.
The Kawayu Onsen area had a very sulfurous smell, probably because it is a hot spring area.
By the way, there was also a footbath. I enjoyed the hot spring and rested for the rest of the day.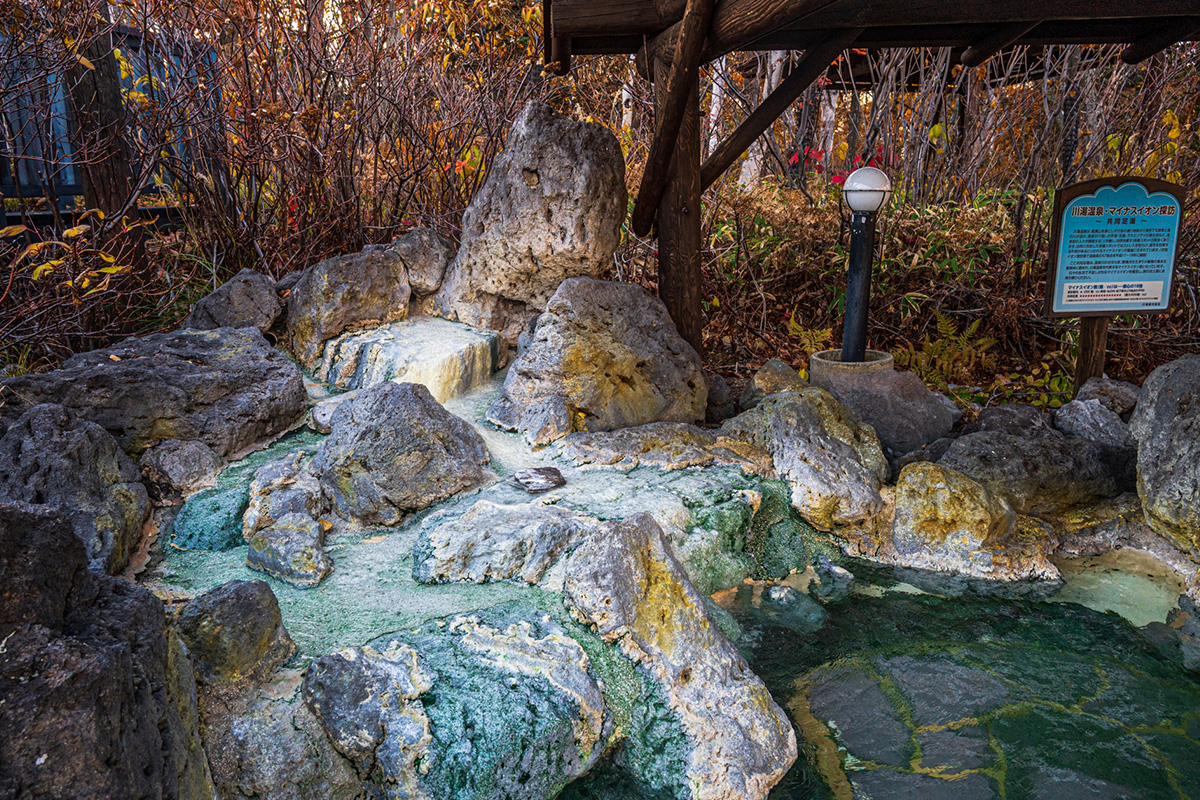 Early morning canoeing
On the morning of the third day, I woke up a bit early and had a canoeing experience.I went to Lake Kussharo, the largest caldera lake in Japan.
Lake Kussharo also tends to have a sea of clouds from June to October. The sea of clouds that occurs before dawn usually remains until around 8:00 a.m.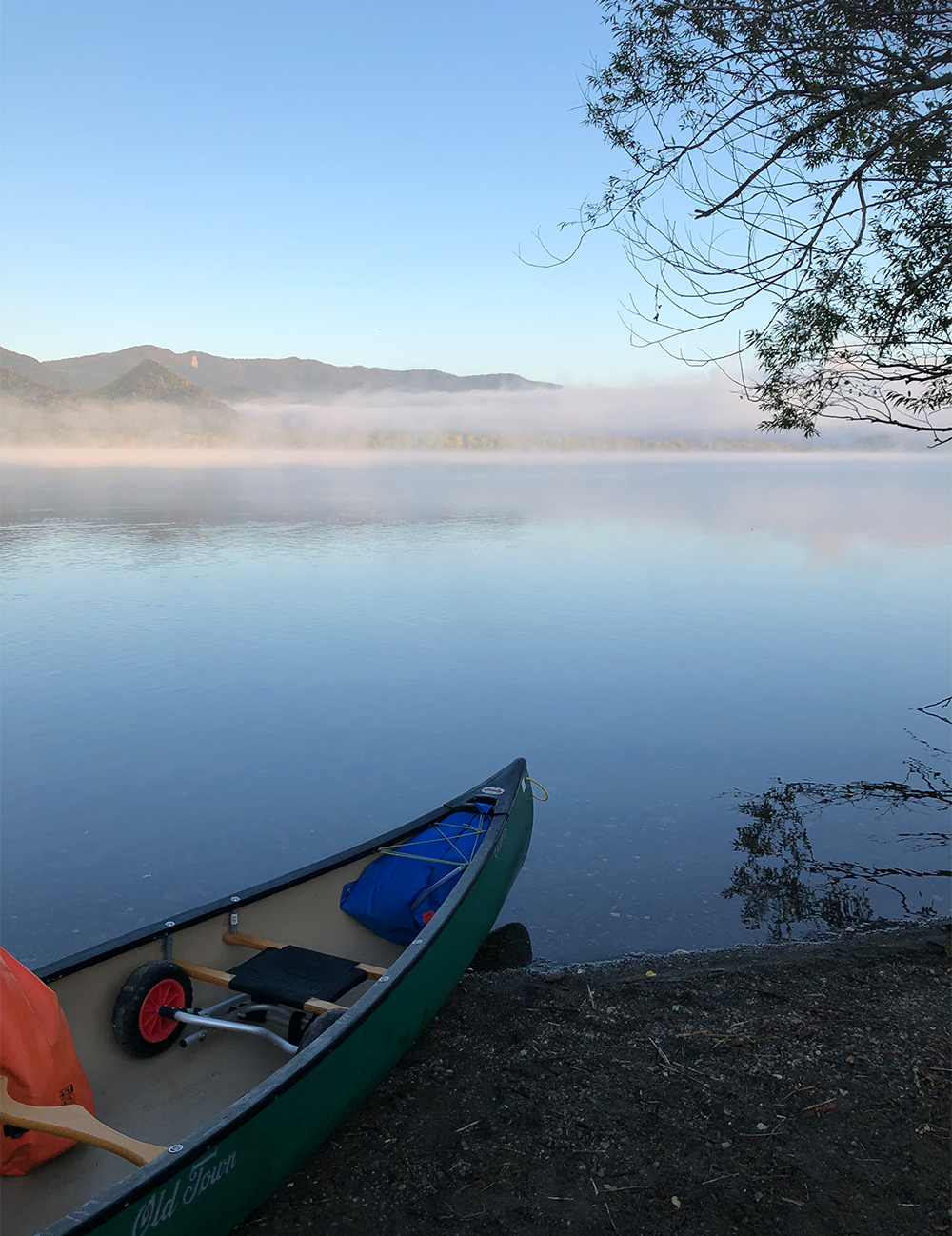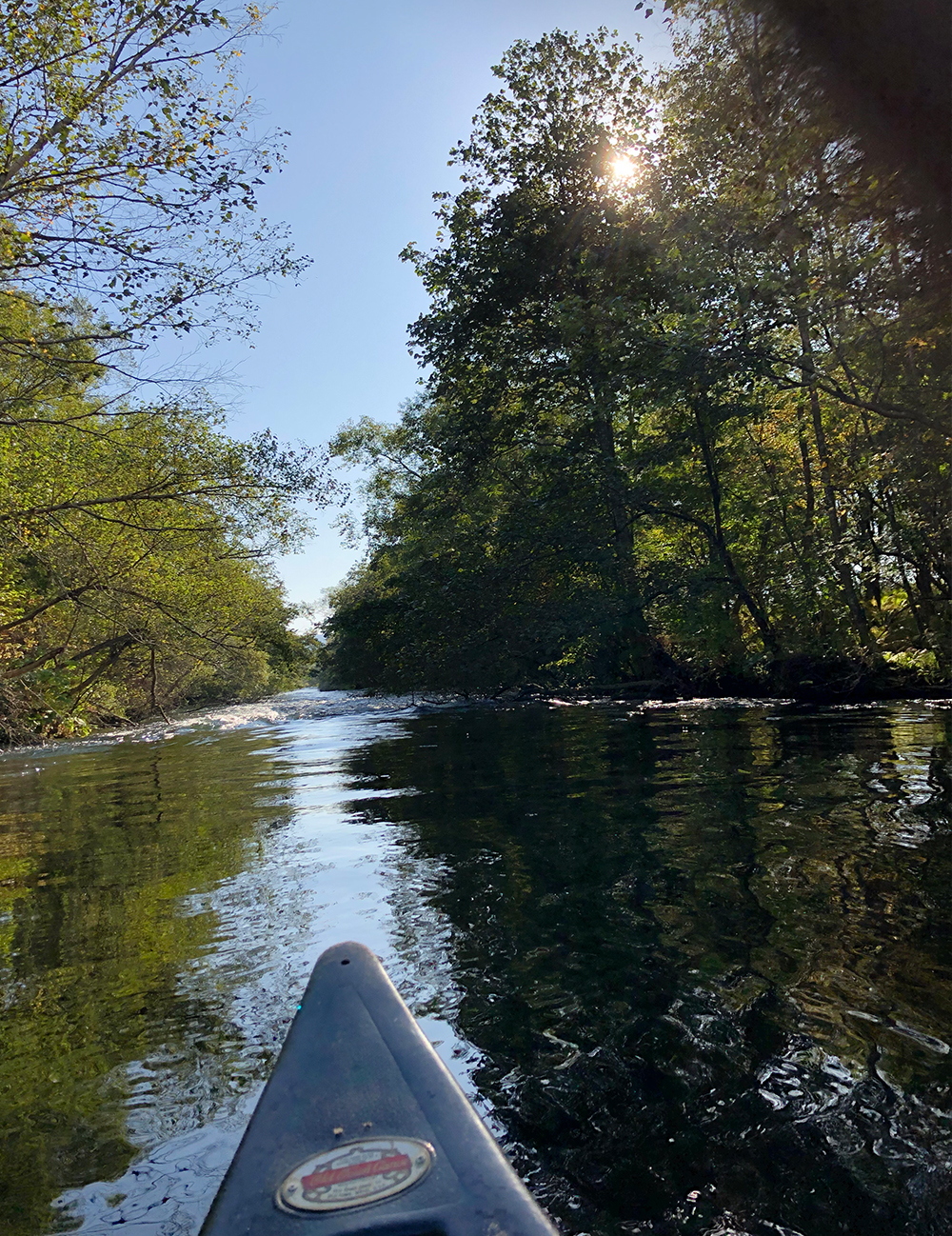 This early morning canoeing was great. The quietness, the sound of the flowing water, the rustling of leaves, and the chirping of birds were soothing.
If I had to go to Kushiro one more time, I would definitely go back.
Stop by the ranch to view the cows!
Now, the best thing about Hokkaido is that there are many ranches.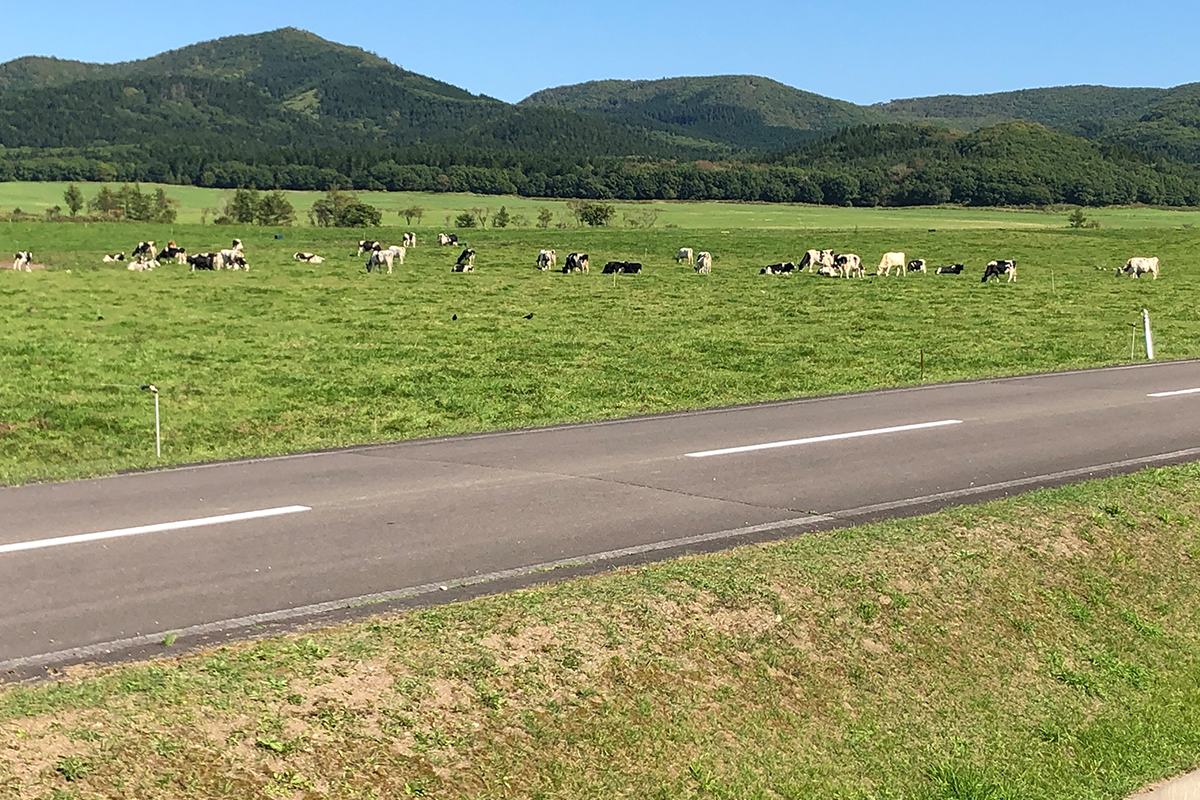 Even when driving along ordinary roads, I soon came across a scene of cattle grazing. Hokkaido is a very laid-back place.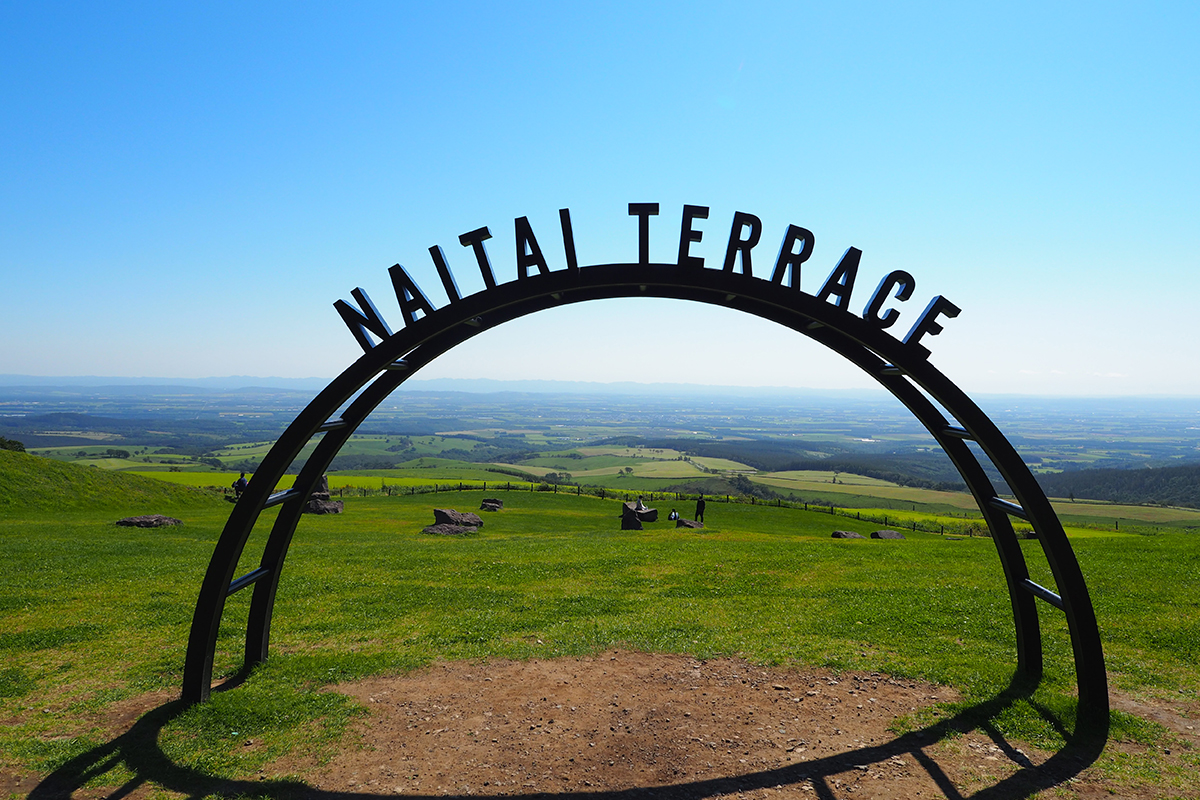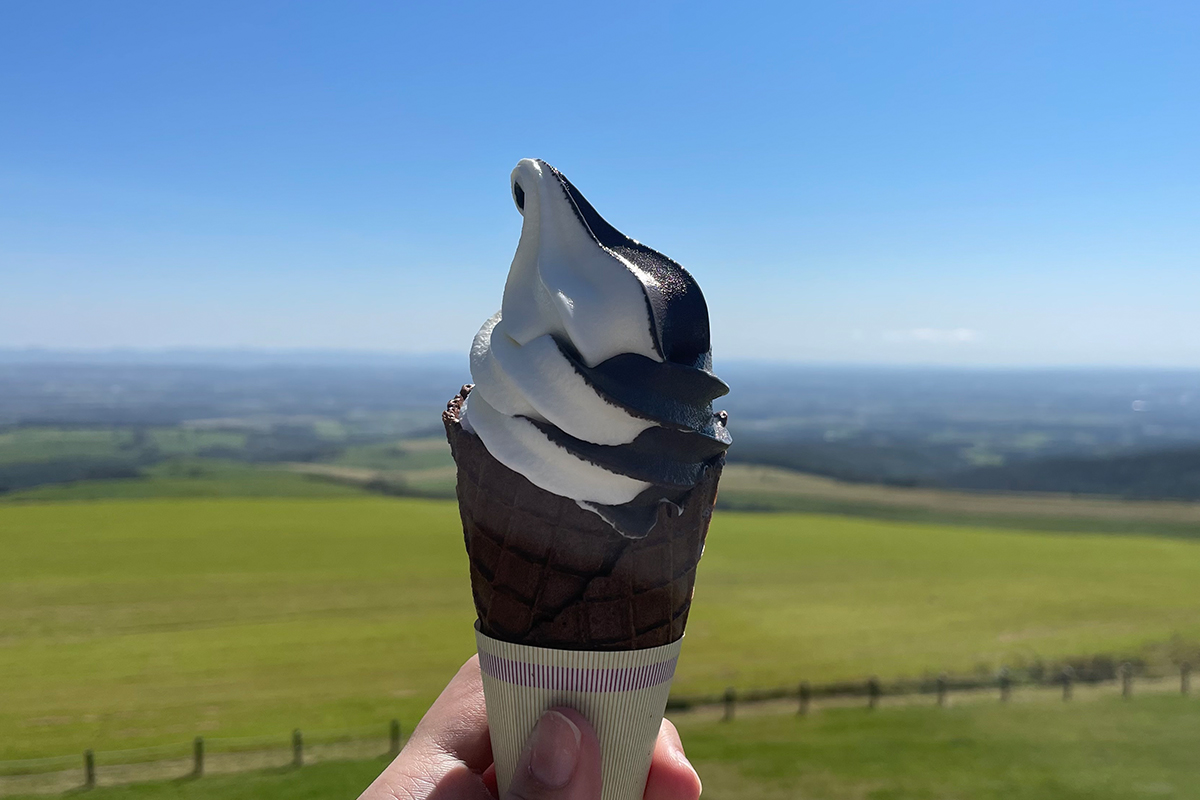 At a place called Naitai Terrace, we had soft ice cream. The milk is rich and delicious!
Enjoy "Banei Horse Racing" at Obihiro Racecourse
Now, on the third night, I went to Obihiro Race Track. The races are held until late at night.Here, the "Banei Horse Racing" races are held.
Even though it is a racetrack, it is popular among tourists for its souvenir stores, restaurants, and even for feeding the horses.
What makes it different from a typical horse race is that the horses are bigger.A big horse pulls a sled with a human on it.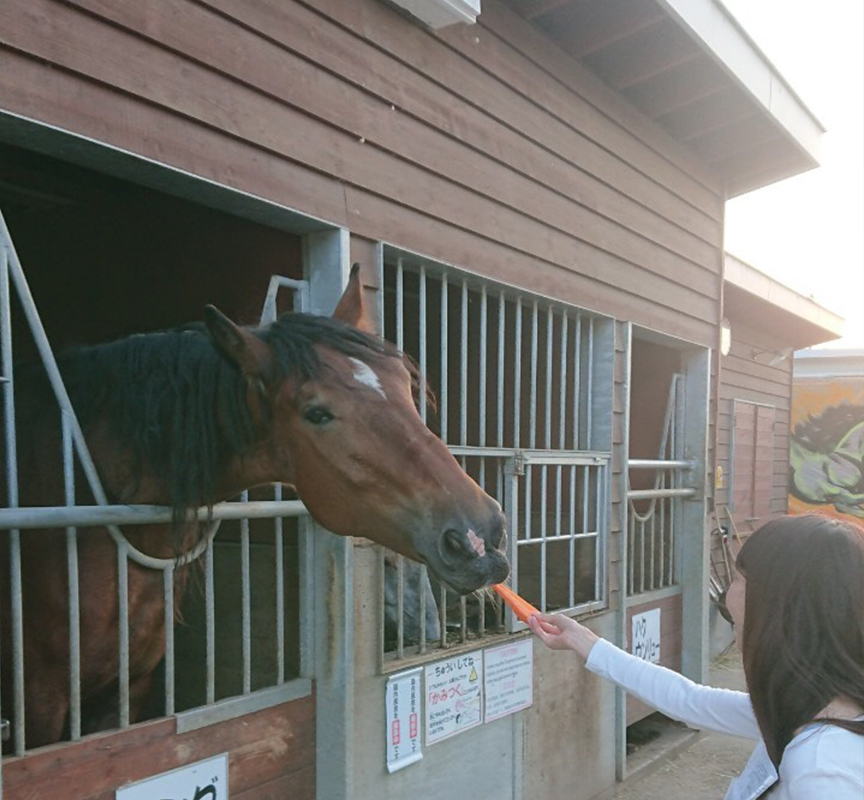 I also tried feeding the horses, and they were really big and powerful.
The race was also interesting!
Stay overnight in Obihiro City on this day. There were many business hotels and restaurants near Obihiro Station.
Day 4: Depart for Kushiro Airport!
Now, it is finally the day to leave. Since it is a long distance from Obihiro to Kushiro, this day is mainly for transportation.
For breakfast and lunch, we had the famous "beef tenderloin bowl".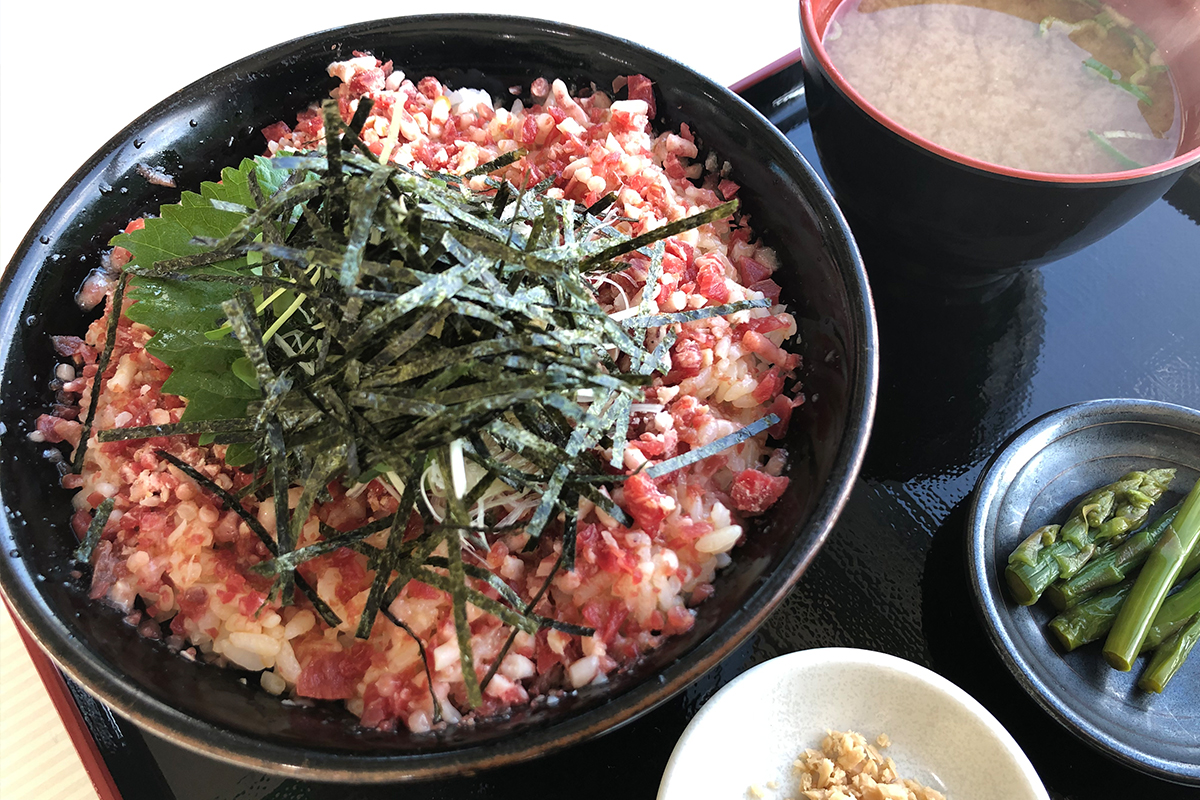 It is flaked meat from the rib portion of the shoulder ribs of beef, which is marbled and has a rich, big fatty taste.
I had a delicious meal at the end of our trip.
Then return the rental car and go to the airport. It was an enjoyable four days.
Kushiro and Obihiro are both tourist destinations that I definitely want to return to. I will visit again in different seasons!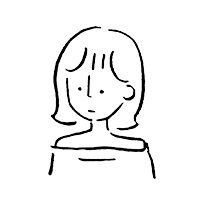 aki