Do you Know "Squid Station(Ika no Eki)" in Japan?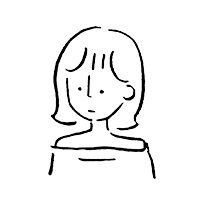 Written by aki
2022.09.02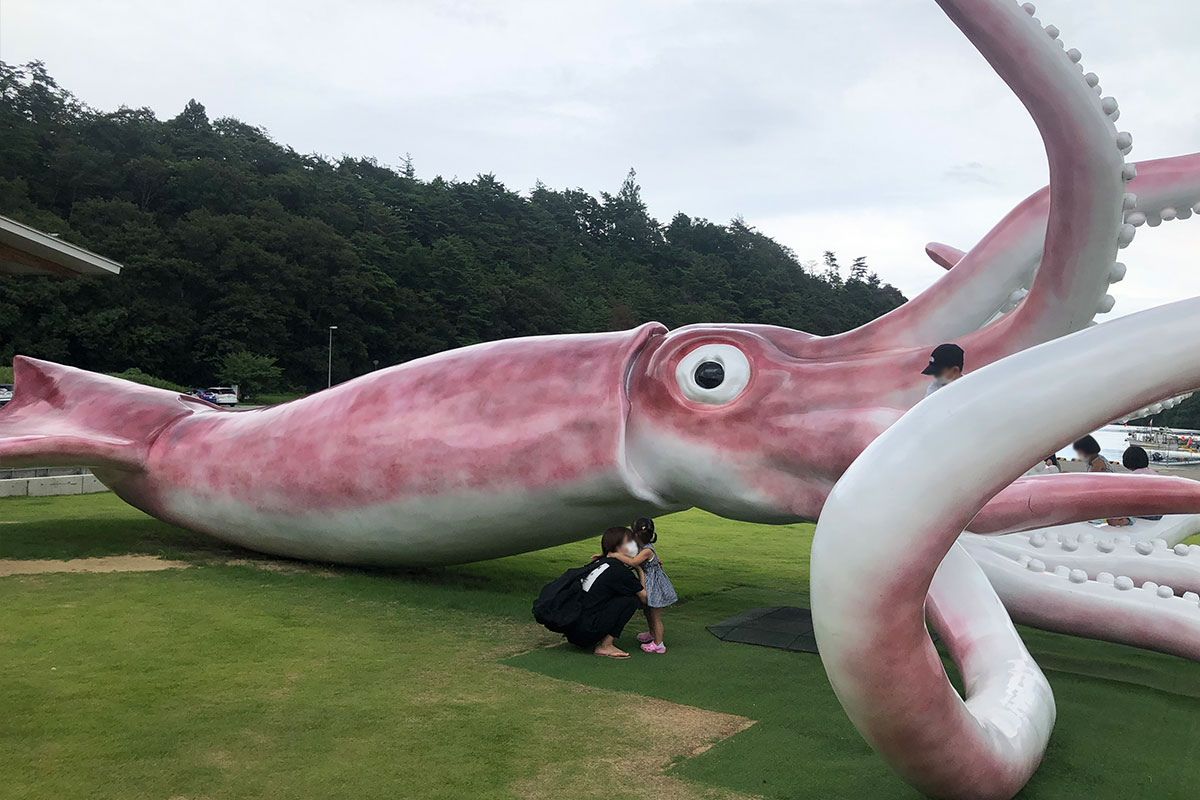 In Japan, there is a rest area called "Squid Station".
The Japanese call it "Ika no Eki".
Ika, translated into English, means squid.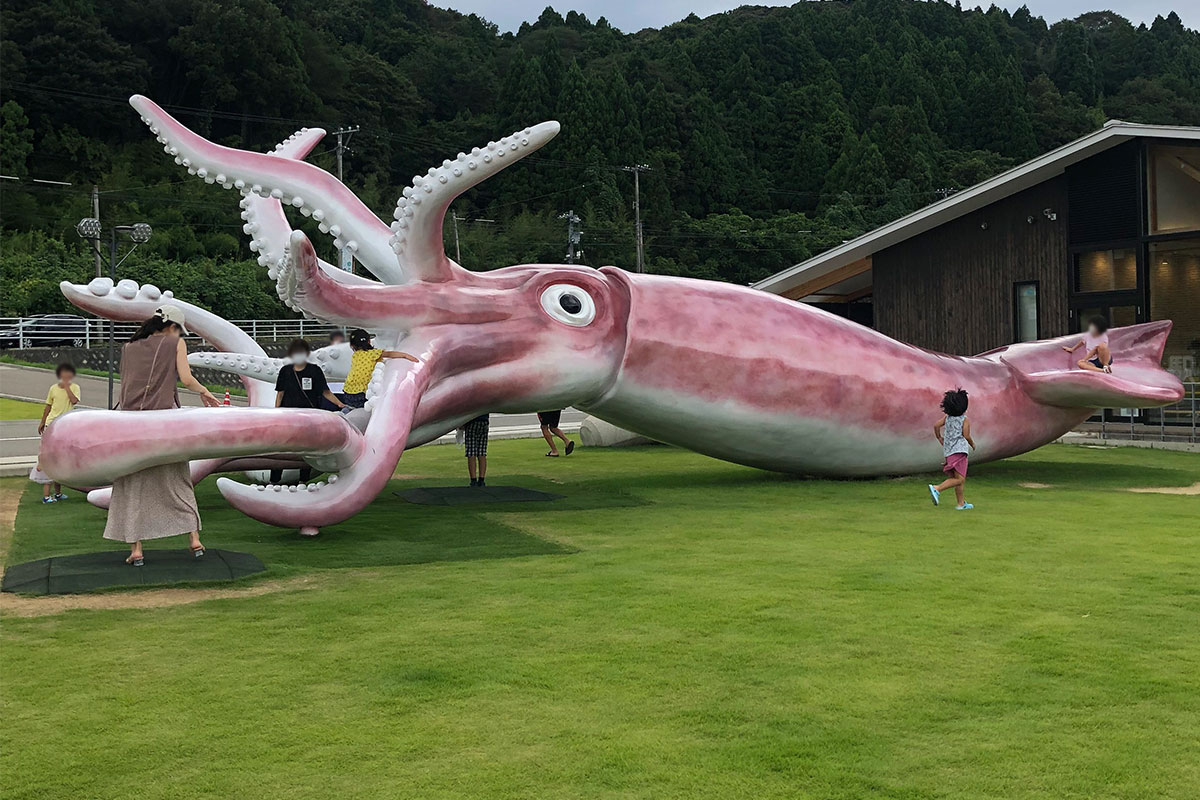 As the name suggests, there are squid monuments on the premises!
In fact, some of you may have heard of this "Squid Station" as it has been featured in media such as the BBC broadcast in the UK and the New York Times in the US.
The name of the squid monument is "Ika King".
As the name "king" implies, it is very large.
It is 4 meters high, 13 meters long, and 9 meters wide.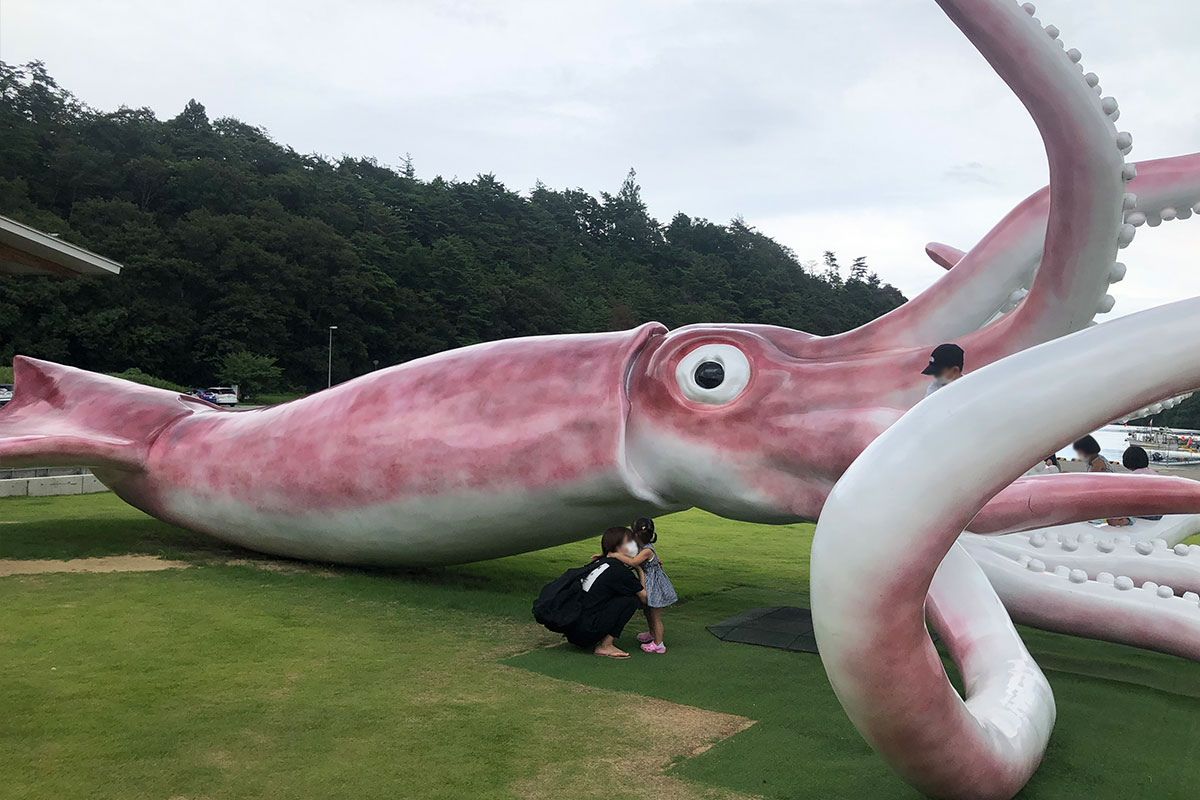 The town of Noto, where "Squid Station" is located, has a very active surume-ika (Japanese common squid) fishery.
The Ika King monument was created to promote the local specialty, squid.
Ika King is a huge hit with the kids!
As I walked through the museum, we heard children passing us saying, "I want to go to Ika King's place".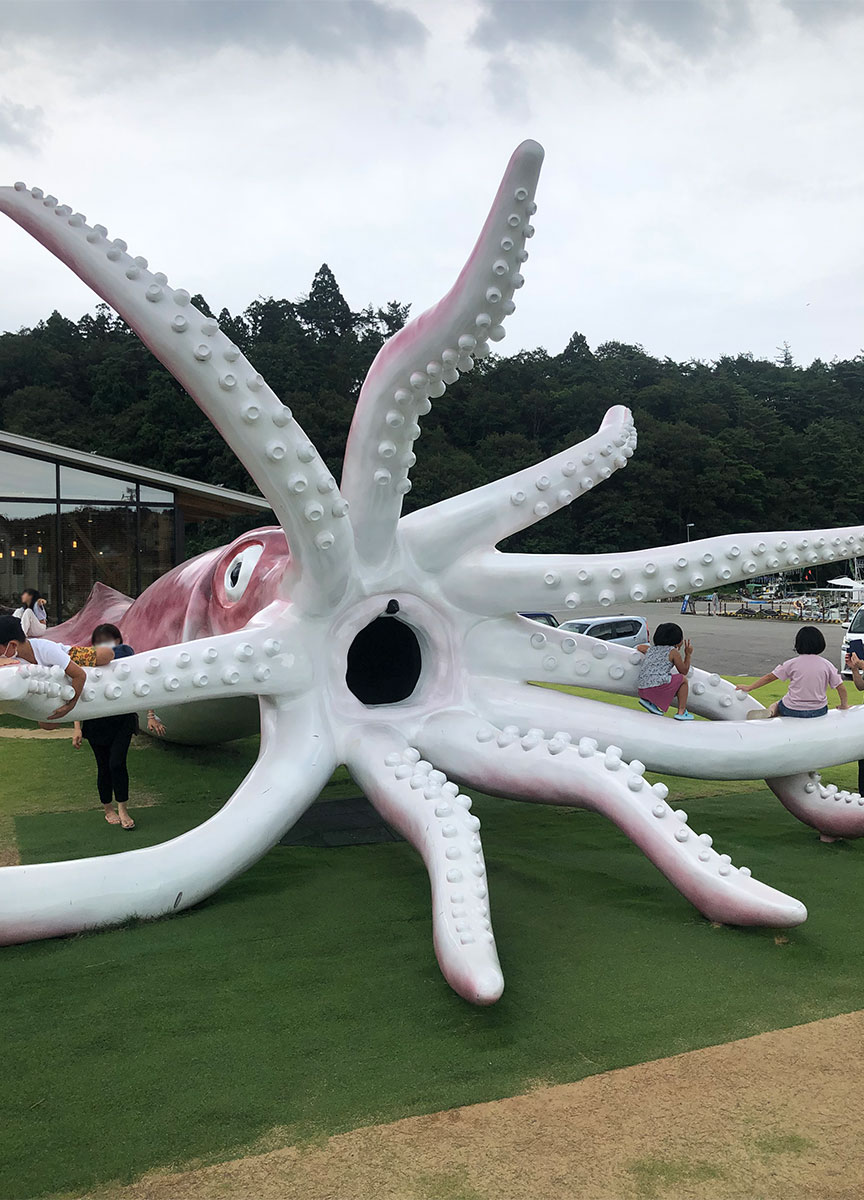 Due in part to the Ika King, the Squid Station had about 80,000 visitors from April 2021 to February 2022.
Noto Town is one of the smallest towns in Japan, but when 80,000 people visit it, it is very impressive.
It could be called the Ika King effect.
Noto Town, where Ika King is located, is a very natural place.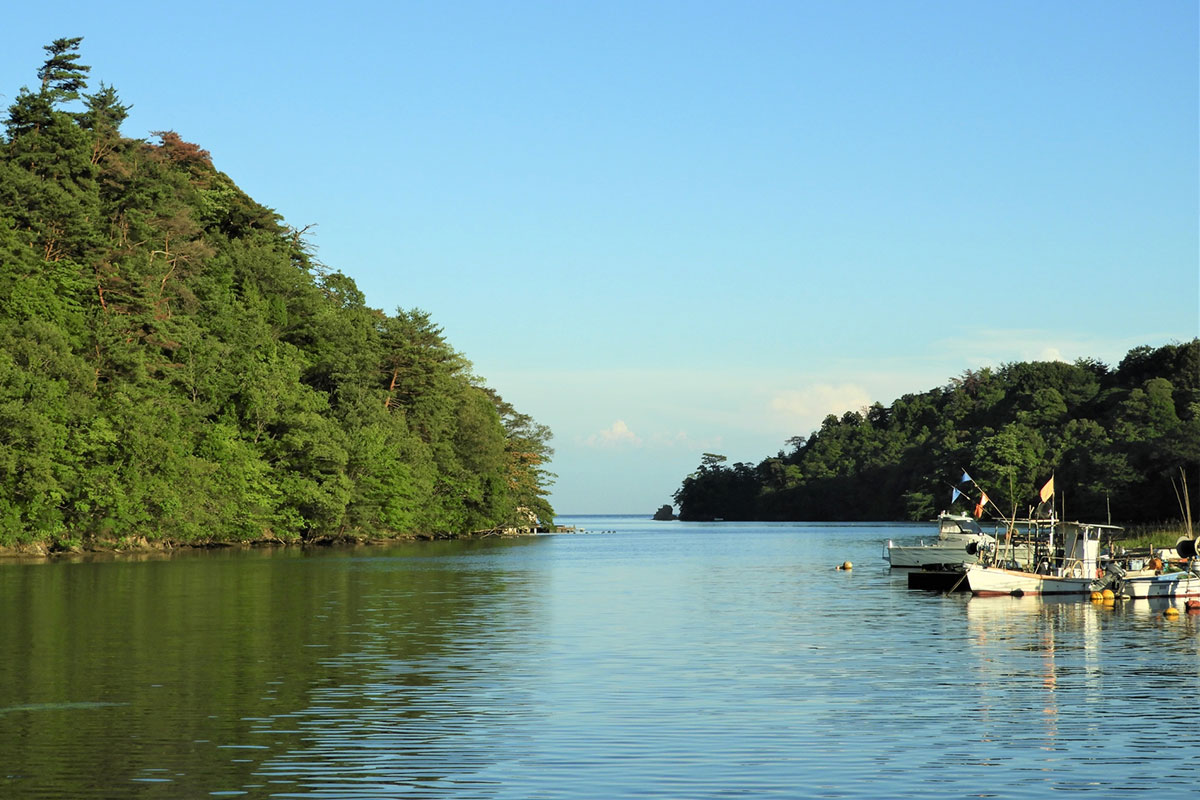 Squid grown in calm seas tastes so good!
The previously introduced "Chirihama" and "Wakura Onsen" are also close by.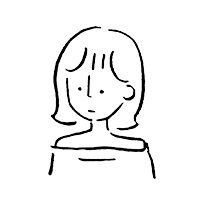 aki