Iouzan – Energetic volcano park in Hokkaido, Japan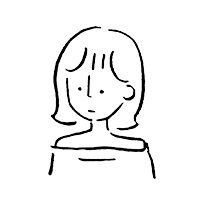 Written by aki
2022.11.04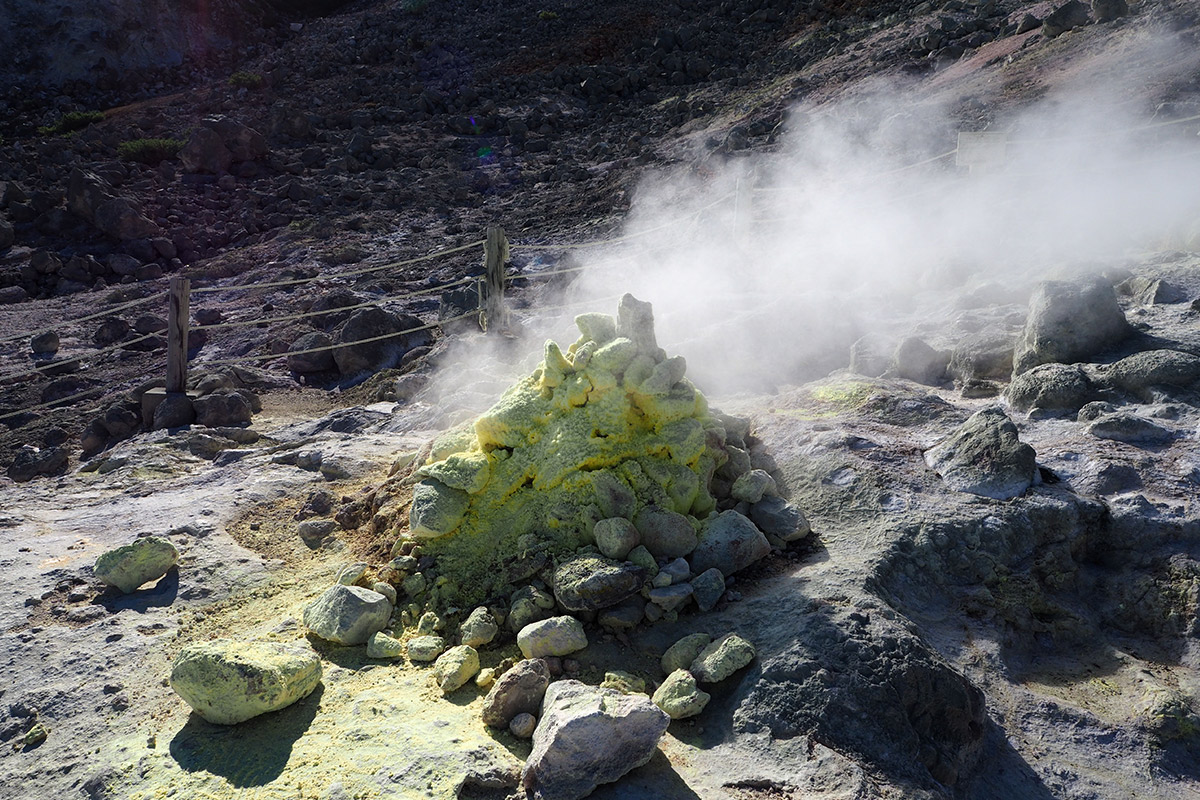 Did you know that 7% of the world's active volcanoes are located in Japan?
There are 108 active volcanoes in Japan!
This time, I visited Mt. Io-zan, an active volcano in Hokkaido.
Where is Mt. Io-zan located?
Io-zan is located in the town of Teshikaga in Hokkaido.
Iou refers to sulfur.
It is 512 meters above sea level and surrounded by the smell of sulfur.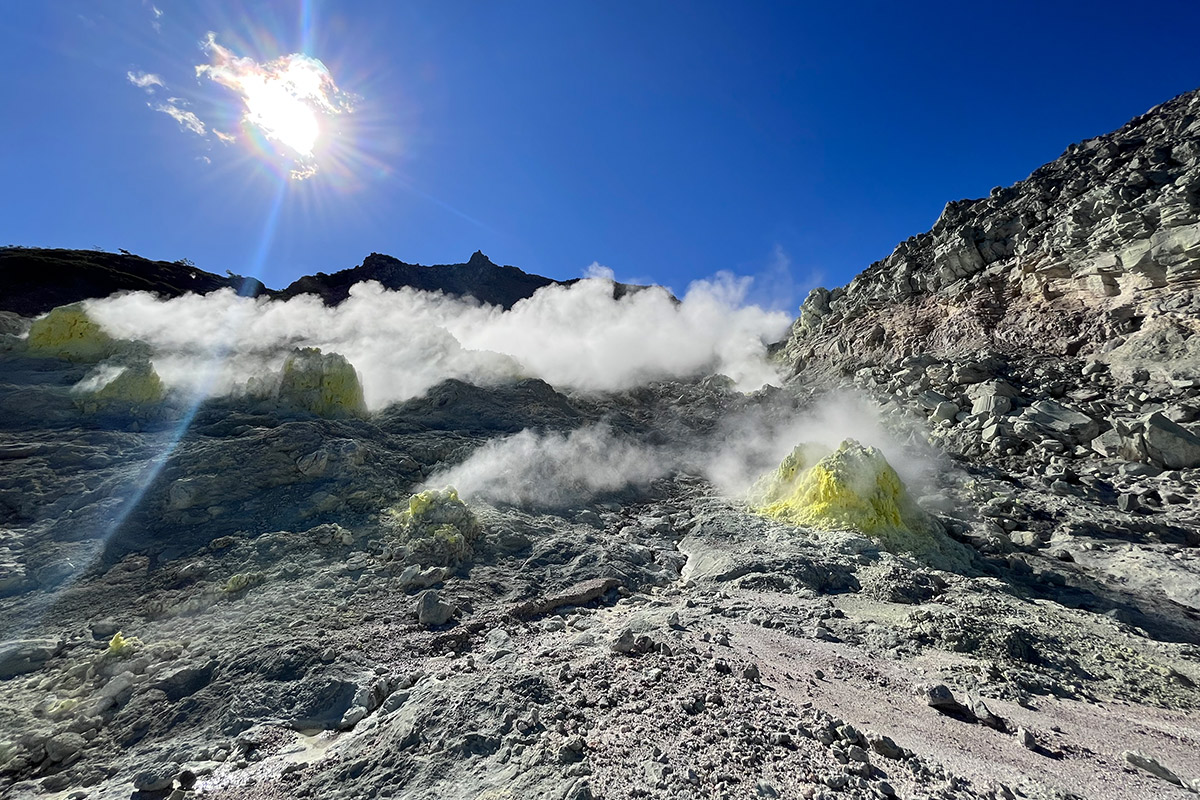 There was originally a sulfur mine here.
Also known as "atsanupuri" in the Ainu language.
The Ainu are a minority group that has long lived in this area.
The meaning of the word is "naked mountain".
What makes Iouzan unique?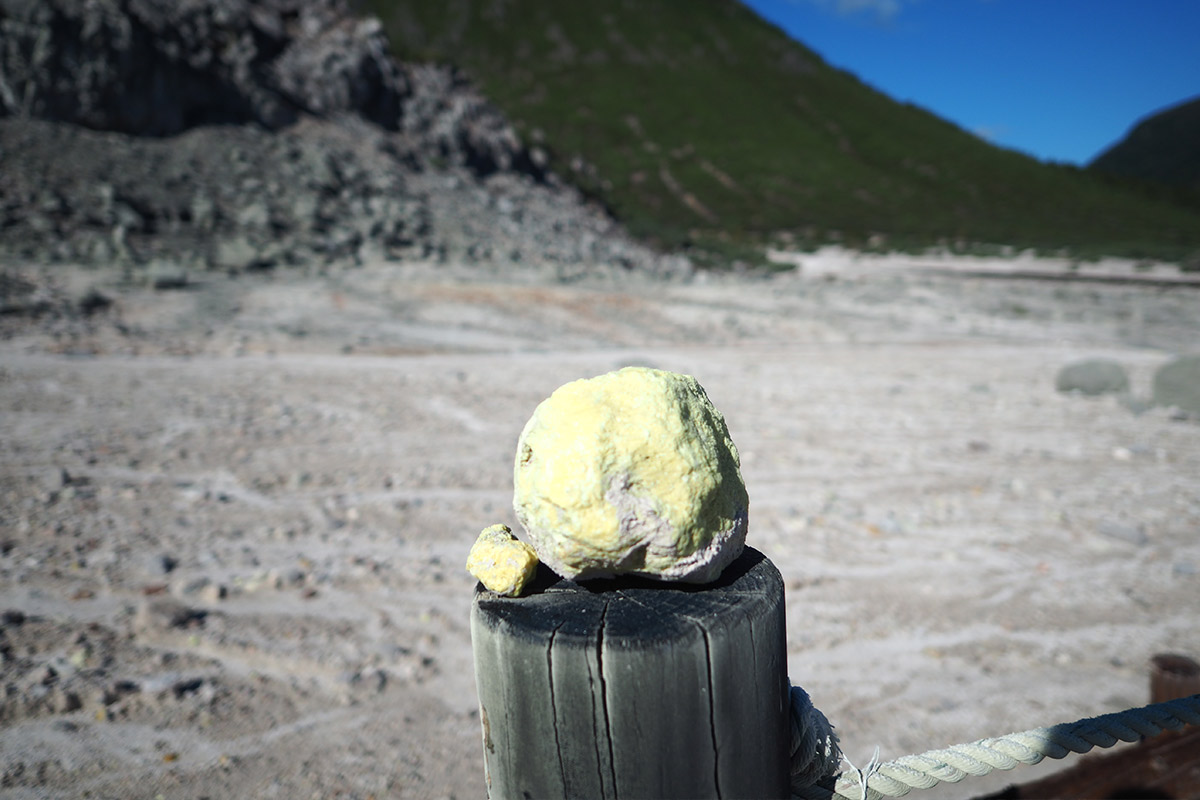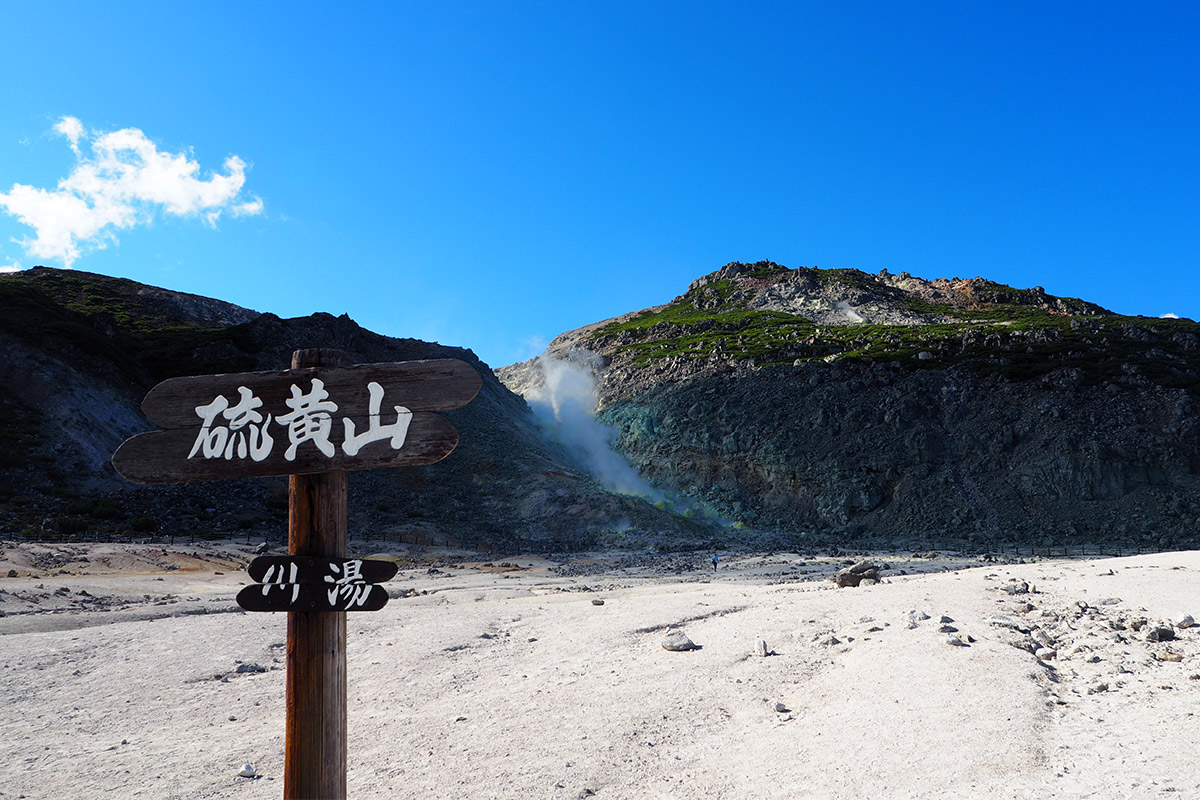 The soil around the foot of the mountain is acidic because of the sulfuric components emitted from the volcano.
As a result, the "pines" found on a typical mountain do not grow.
Instead, they say that azaleas and alpine plants bloom.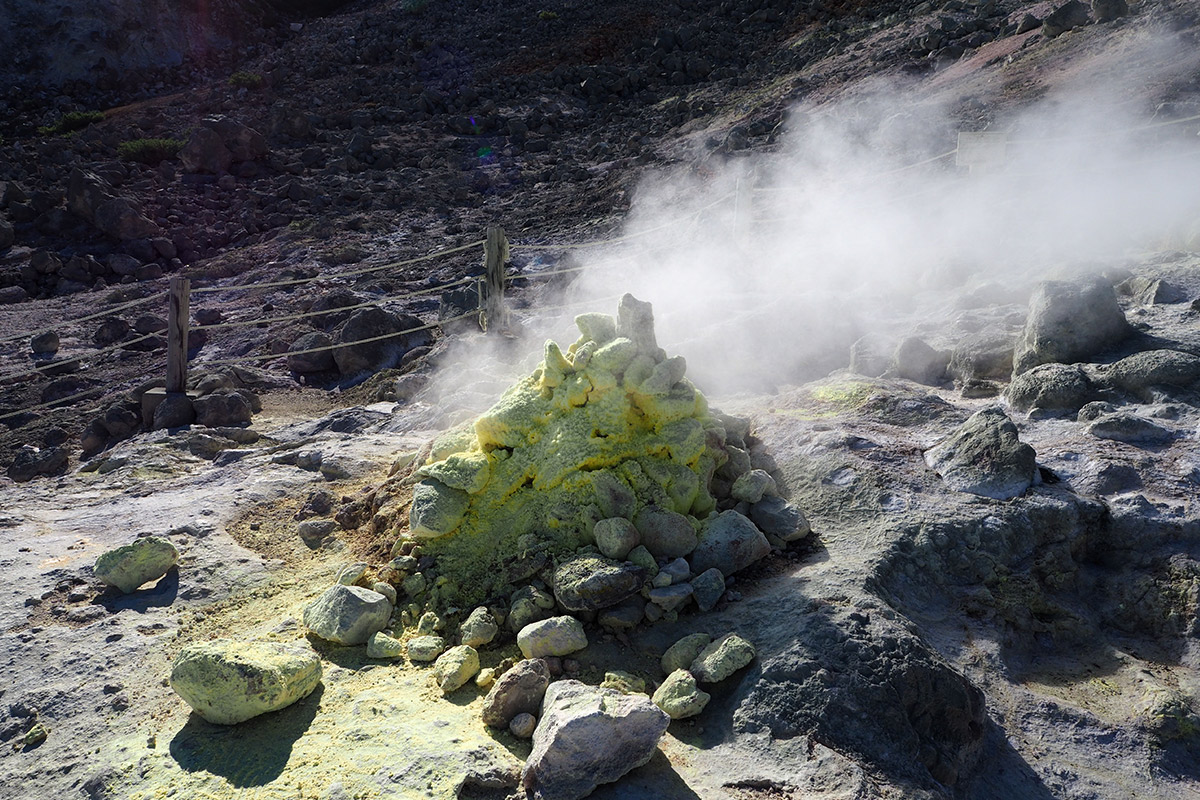 Mt. Io-zan is very powerful, but don't get too close to the smoke. The hot springs that spew forth are very hot!
Also nearby is a hot spring resort called Kawayu Onsen.
Kawayu Onsen is fed by the sulfur springs of this sulfur mine.
It is an acidic hot spring with a very sulfuric smell.
What are the features of Kawayu Onsen?
As mentioned earlier, Kawayu Onsen is, after all, one of the most highly acidic hot springs in Japan.
The acidity is so strong that it dissolves even small metal spikes.
When you enter the bath, your whole body will be warmed up slowly. Even after getting out of the onsen, your body will stay warm. They say it is good for skin diseases!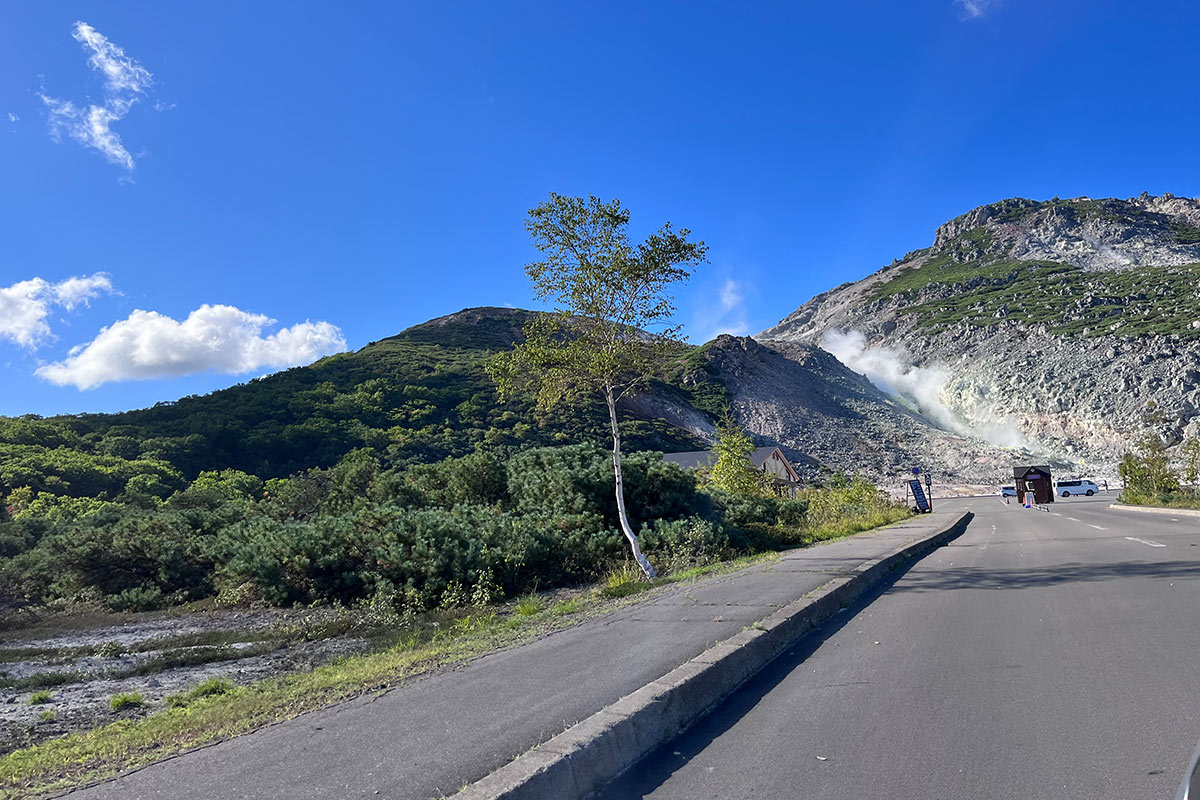 Kawayu Onsen also offers bathing facilities where visitors can take a day trip.
Please stop by during your trip to Hokkaido!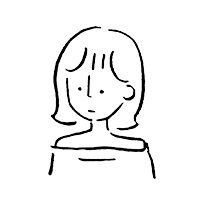 aki