"Tenkawa Village" in Nara is a treasure trove of nature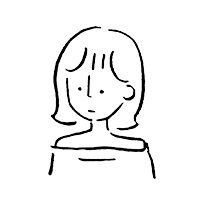 Written by aki
2023.08.31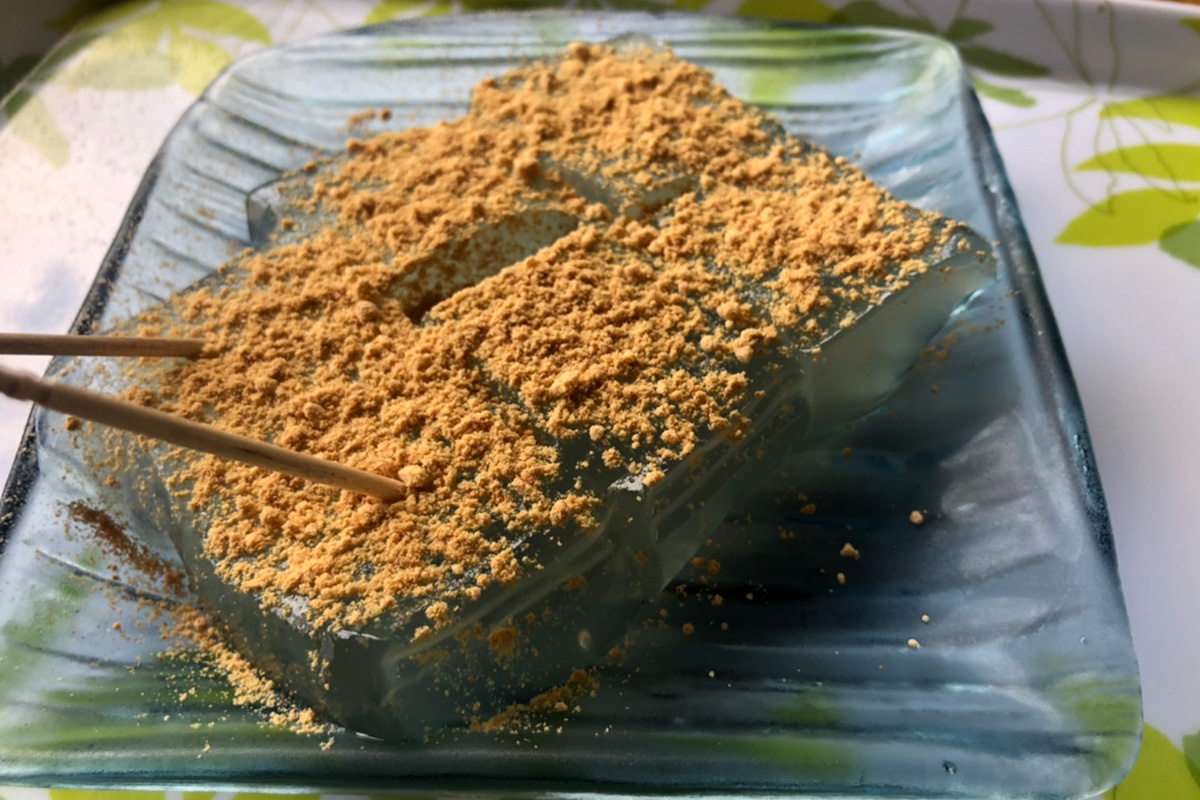 Nara Prefecture in Japan is generally famous for the deer in Nara Park.
Most people who visit Nara, Japan for the first time as tourists will usually go to Nara Park.
But there are actually many other attractions in Nara.The southern part of Nara is a region full of nature, with clean air, beautiful rivers, and lush mountains.
Because of the inconvenient transportation, it is not often that I have a chance to visit there even though I live in Japan, but this time I took a drive to a place called "Tenkawa Village"!
Here are some of the recommended attractions.
Stop by before going to Tenkawa Village. Go to Asuka Village.
I drove from Kyoto area to Tenkawa village in Nara.Check the location of Tenkawa Village on Google Maps.
In this village, there is a mountain where monks go to train.
It takes about two hours from the direction of Kyoto to Tenkawa Village, and we took a break at a roadside station about an hour's drive away.
*Incidentally, roadside stations are called "Michi-no-Eki(道の駅)" in Japanese!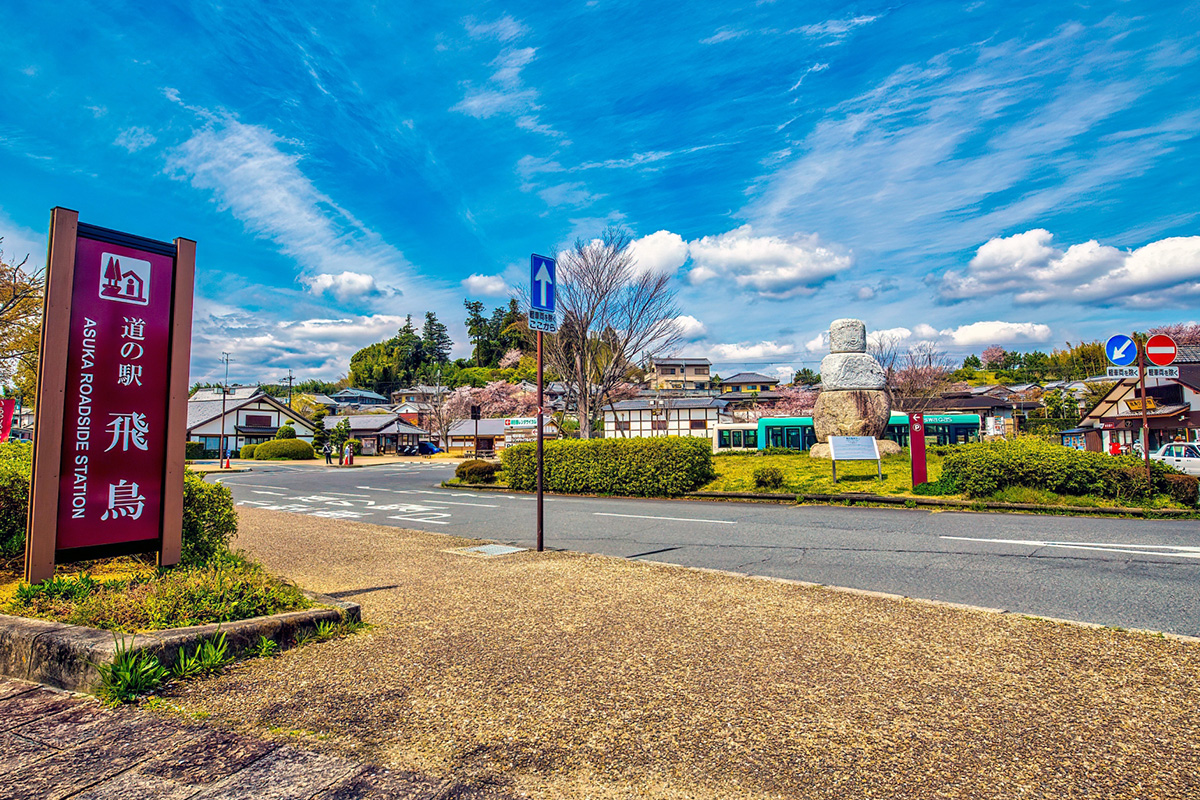 It is called "Michi-no-Eki Asuka."
Michi-no-Eki Asuka is located right in front of Asuka Station on the Kintetsu Yoshino Line.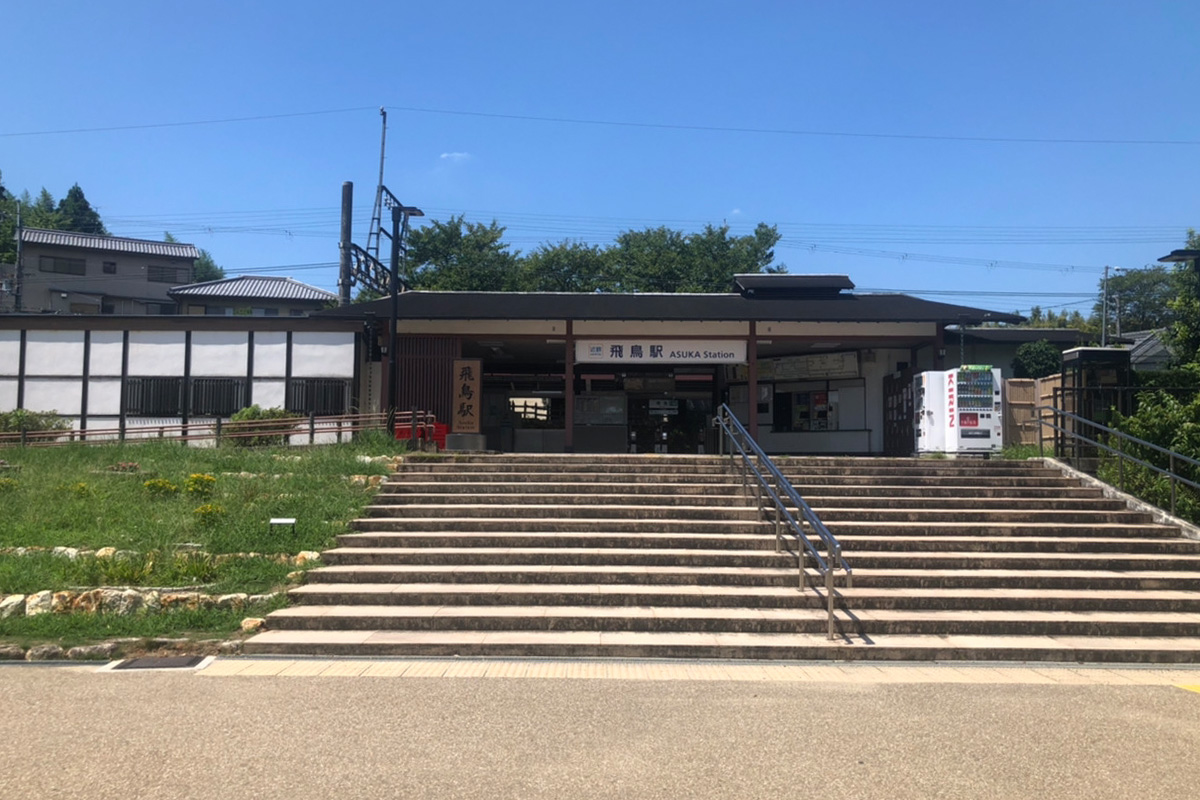 This is the station. It looks old-fashioned.
There were three bike rental stores in front of the station and people were renting bicycles. It was August and the temperature was very hot, but it was amazing to see people riding bicycles.
It was so hot that I went into a souvenir shop.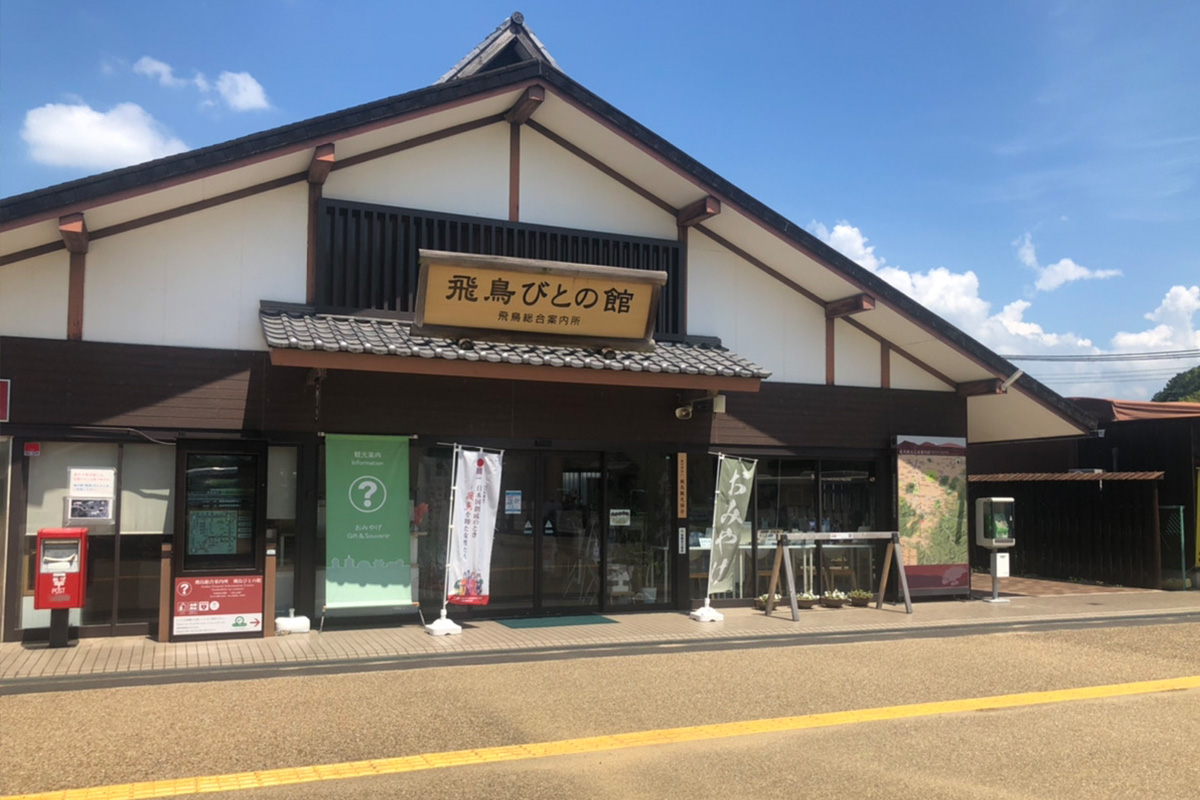 Buy gelato here. It is a local gelato made in Asuka Village, Nara Prefecture. I chose the black soybean soybean flour flavor.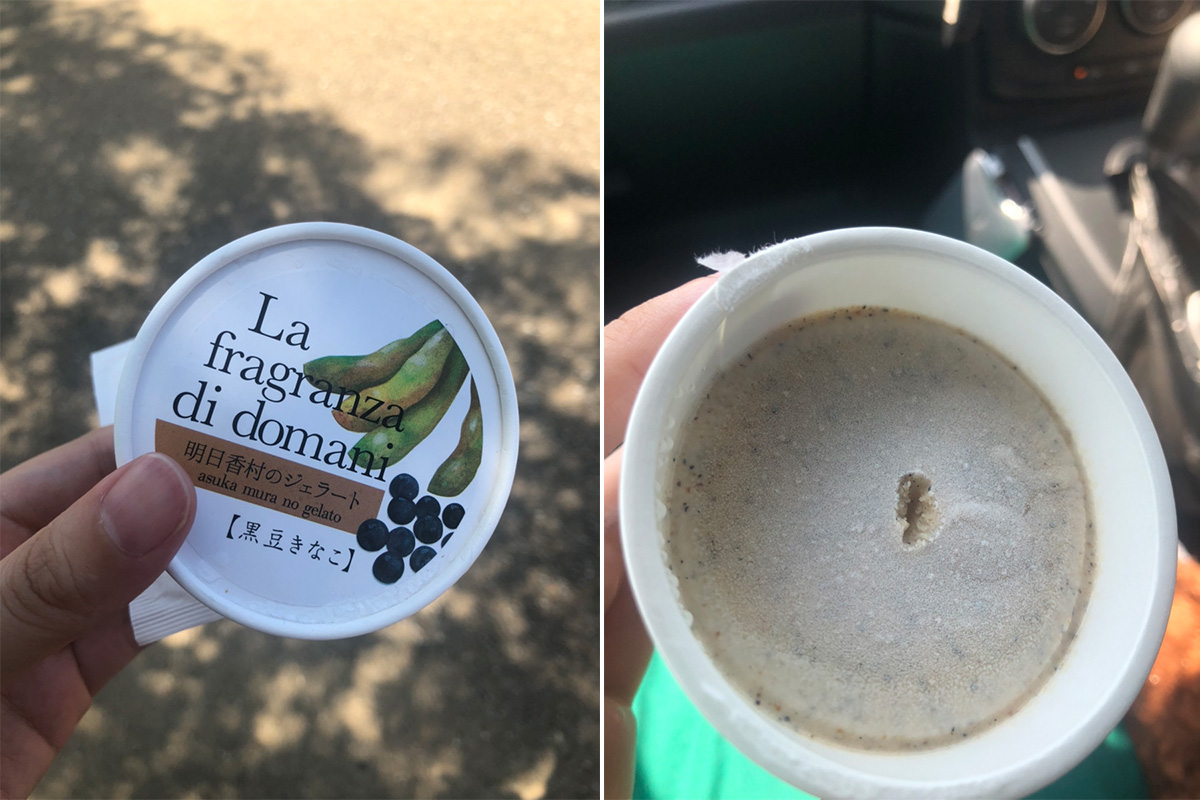 It had a homemade flavor and was very tasty!
I later learned that Asuka Village, where Michi-no-Eki Asuka is located, is the only village in Japan where many ancient palaces and historic sites have been excavated, and the entire village is designated as an "ancient capital preservation district".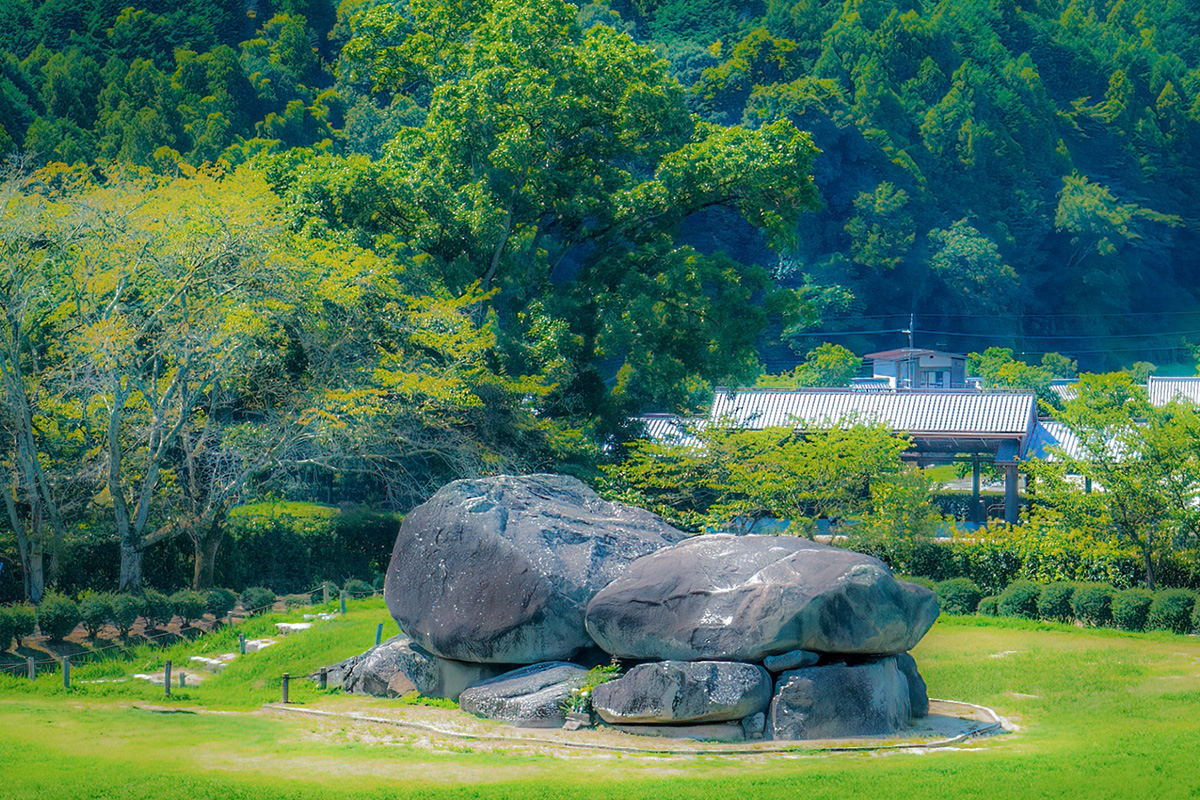 They have these stone stage burial mounds and others. It would be fun to come by train to the station and rent a bicycle to go to the sightseeing spots. (But only in good weather!).
Water with spiritual power! Get the famous "Goro-goro water"  at Dorogawa Hot Spring
I drove another hour to a place called Dorogawa Onsen in Tenkawa Village.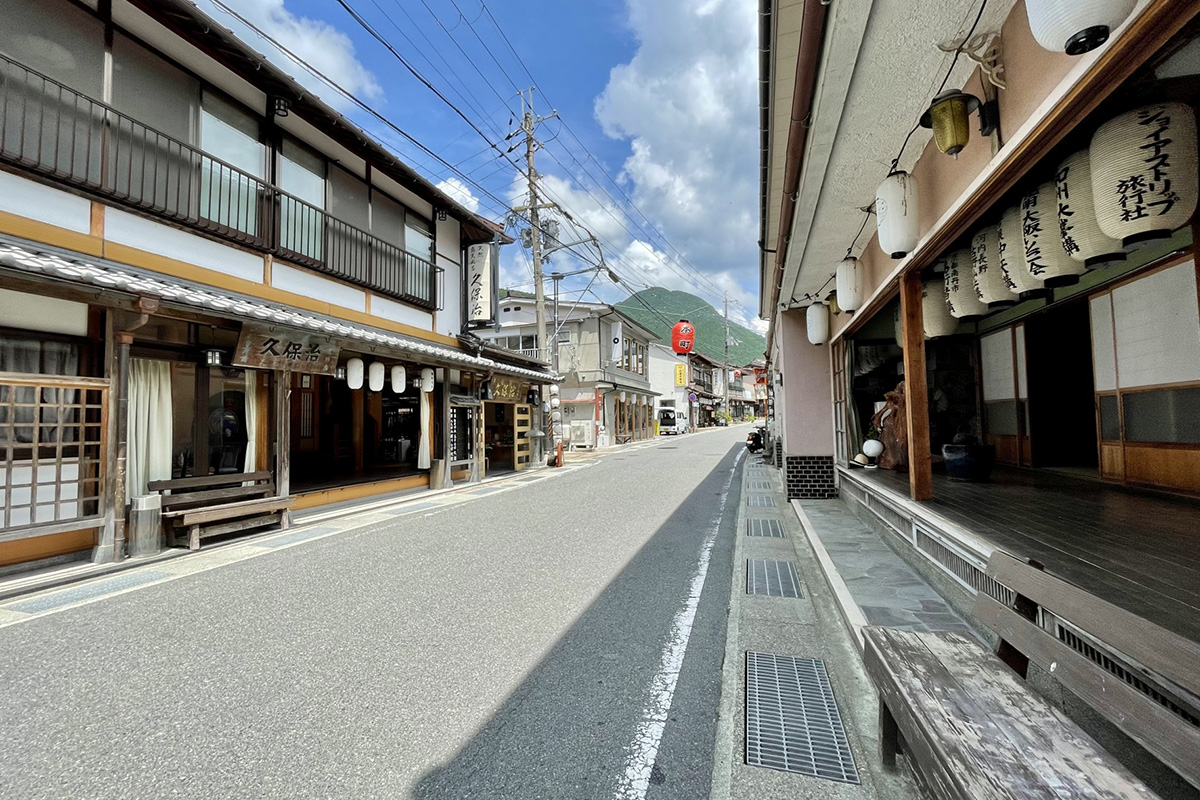 This is a slightly retro hot spring town.
I came here for two reasons: first, to fetch water, which is said to have spiritual power; and second, to see if I could find some water that could be used as a source of spiritual energy.
The water is called "goro-goro water".Goro-goro, in Japan, refers to the sound of a stone rolling. It seems that the sound of fresh water flowing out resembled the sound of rolling stones, hence the name goro-goro mizu (goro-goro water).
I immediately started pumping water.Note that there are no bottles of water for sale!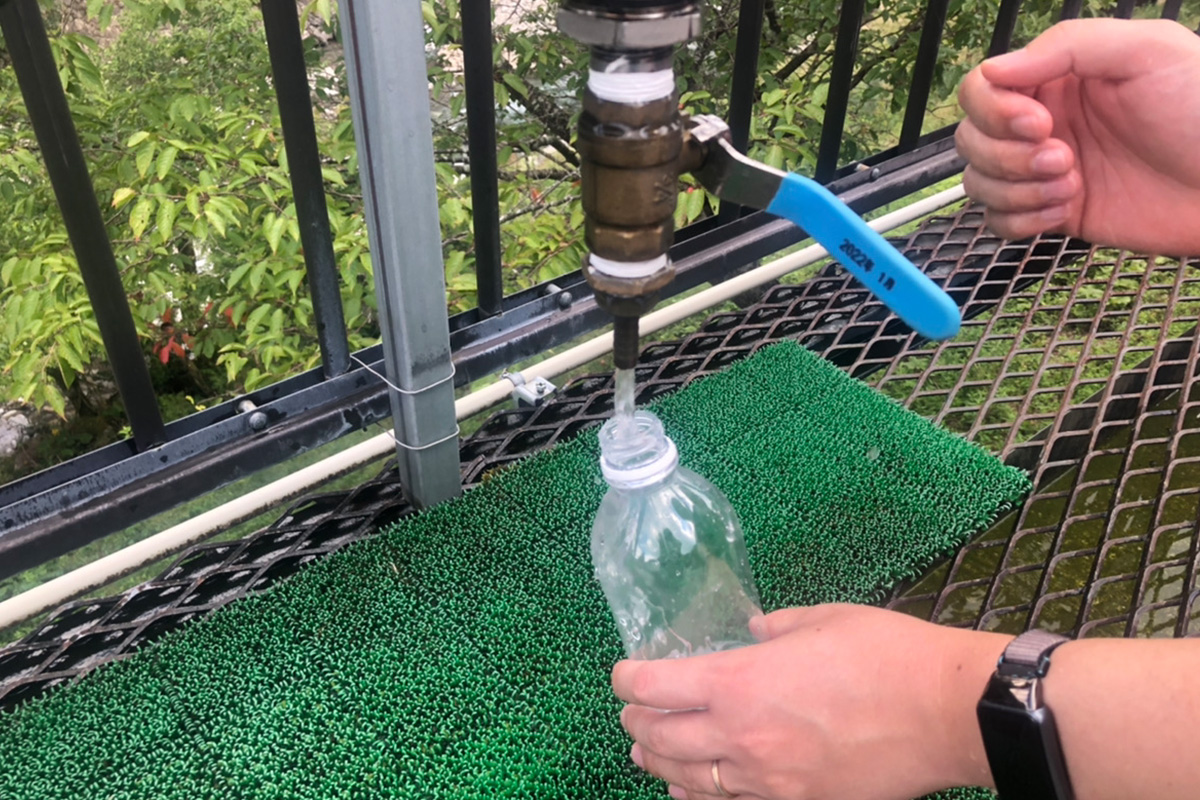 I turned on the faucet and water came out. It was cold.
Goro-goro water is tasteless and odorless hard water, and has long been said to have spiritual powers that cure all illnesses. It contains a lot of calcium from limestone and is alkaline water with a pH of 8.2.
There was a teahouse at the place where I got water, so I took a break.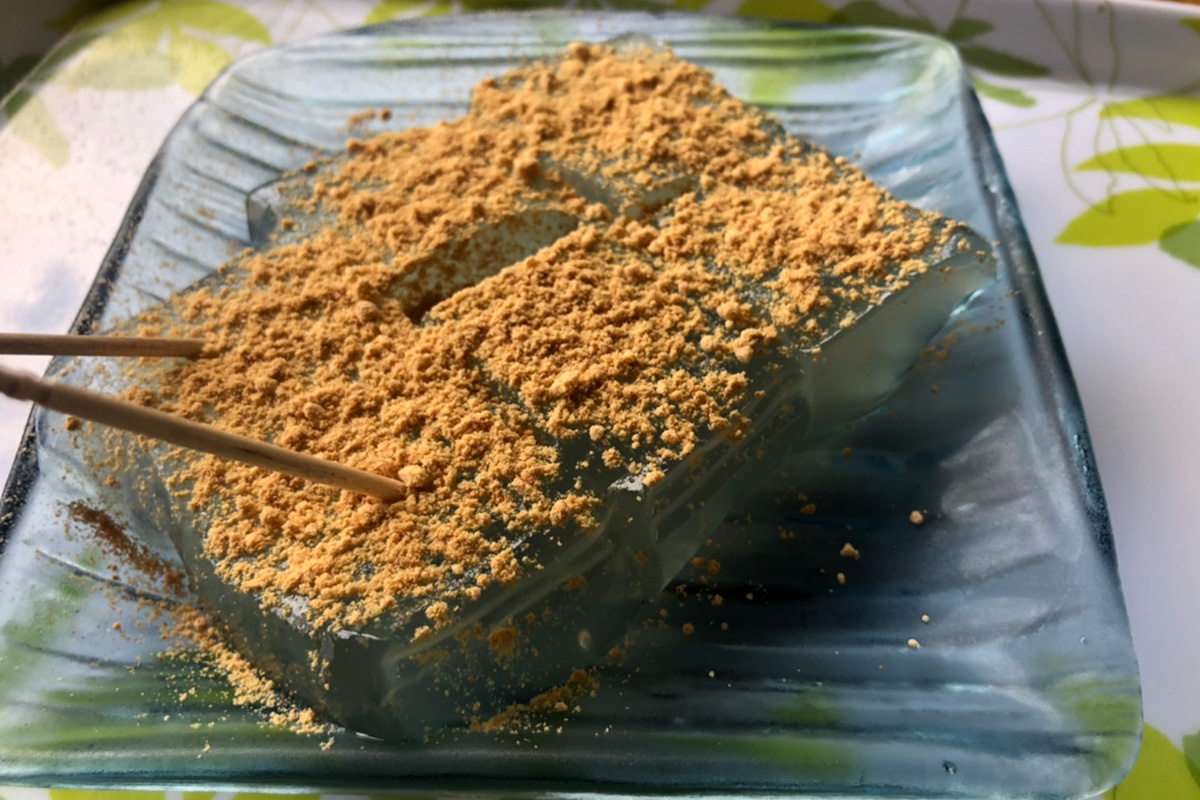 I ordered the Warabi Mochi and it was very delicious! It was smooth and easy to eat, and the strawbimochi itself had a slight, gentle sweetness.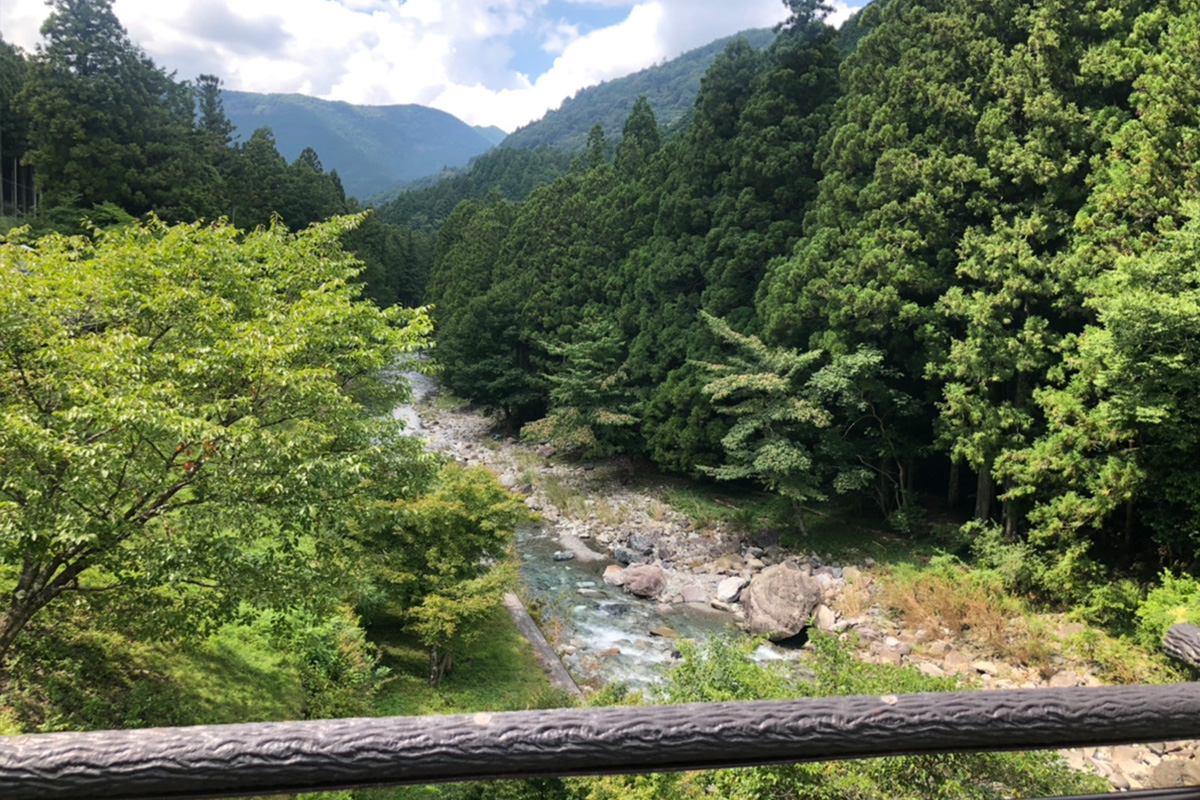 A beautiful river flows in front of us. The view was luxurious and soothing.
"Godaimatsu Cave" by trolley
Now we come to the second purpose of my visit to Dorogawa Hot Springs here in Tenkawa Village.It is a limestone cave.
There are two limestone caves in Dorogawa Onsen, "Menfudo Cave" and "Godaimatsu Cave," but I chose Godaimatsu Cave.
There are two options to get to this Vdaimatsu Cave: walk up the mountain or take a trolley.
I wanted to ride the trolley, so I bought a ticket.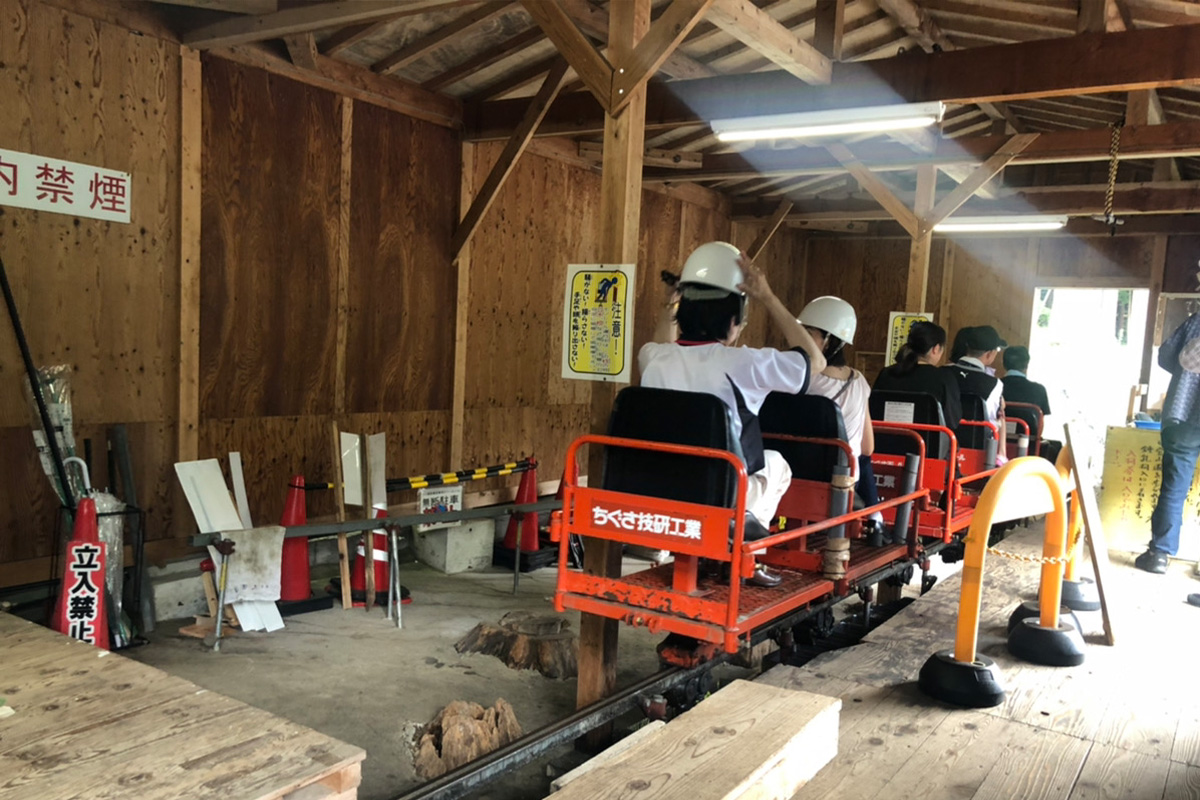 This is the trolley, a four-seater that goes back and forth, and it fills up quickly. I had to wait quite a while.
*The Goro-goro water and tea shop mentioned earlier are directly across the street, so you may want to take a break while waiting for the trolley.
By the way, the trailhead for walking is like this.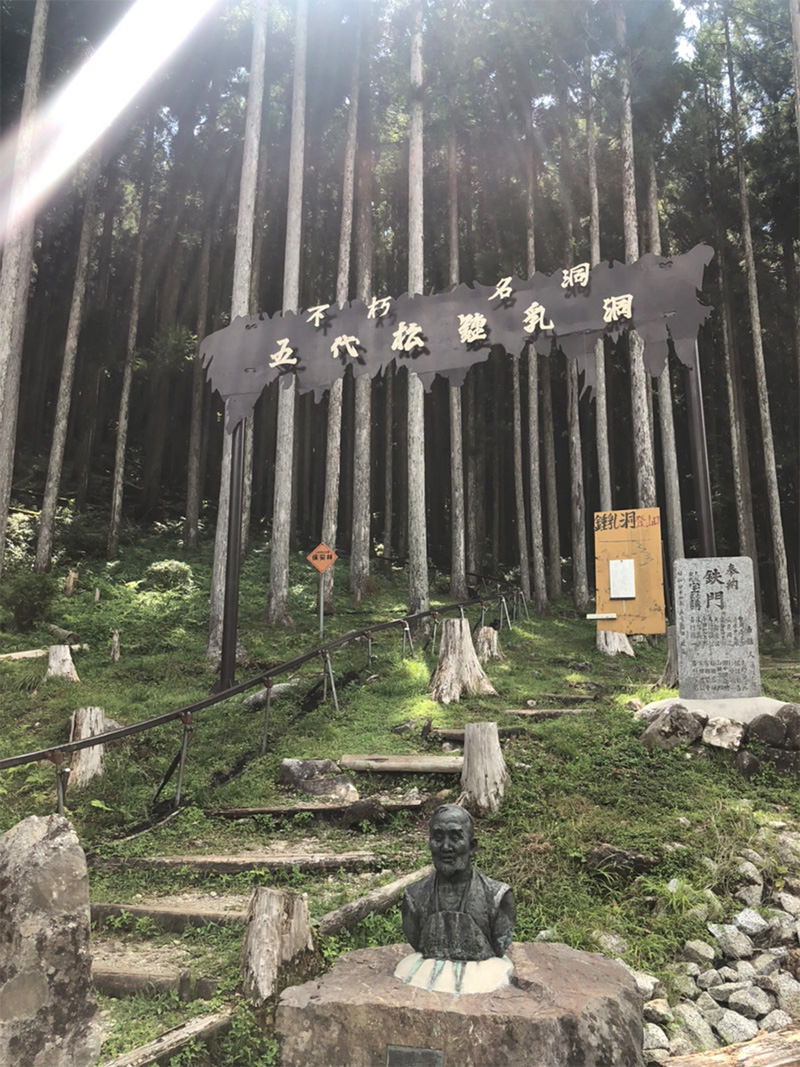 Surrounded by cedar trees, it looks cool and pleasant.
Now, the trolley was ready to go!
It was quite bumpy and scary….
I arrived at the limestone cave. I was surprised at how small the entrance was.
Here, a guide gave us a tour of the limestone caves (the explanation was in Japanese).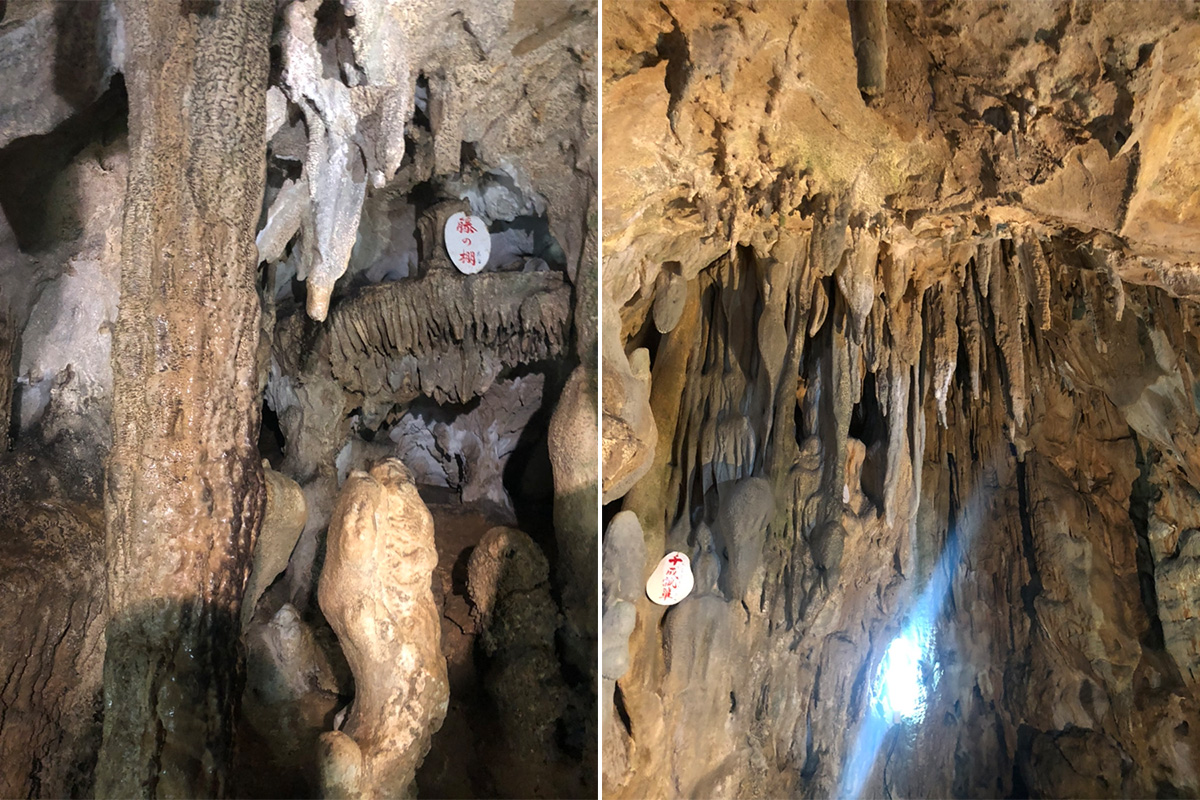 The quality of the stone says that this place was originally under the sea. Incredible!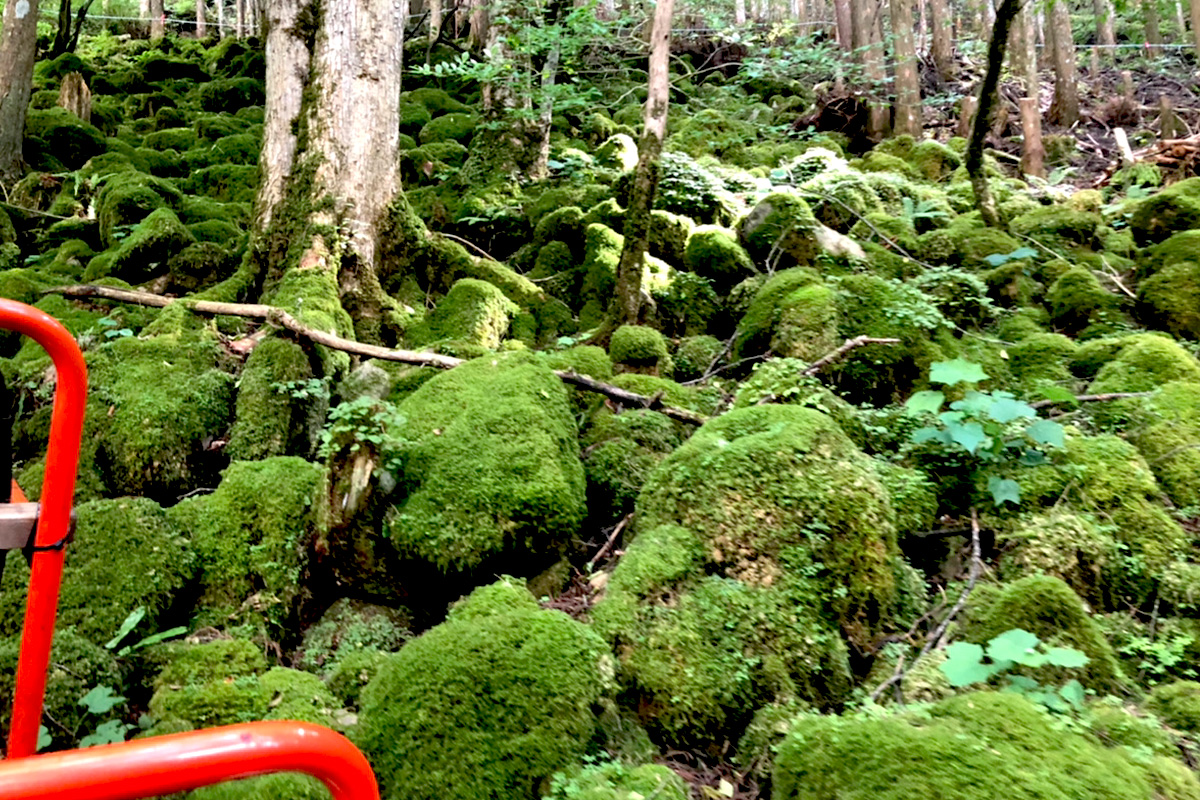 On the way back, we also took the trolley. Incidentally, the return trip is backward.
The moss-covered stones were very mysterious.
Wandering around Dorogawa Hot Spring town
After getting off the trolley, we walked around Dorogawa Onsen for sightseeing.
I found a dumpling shop and had a cafe time.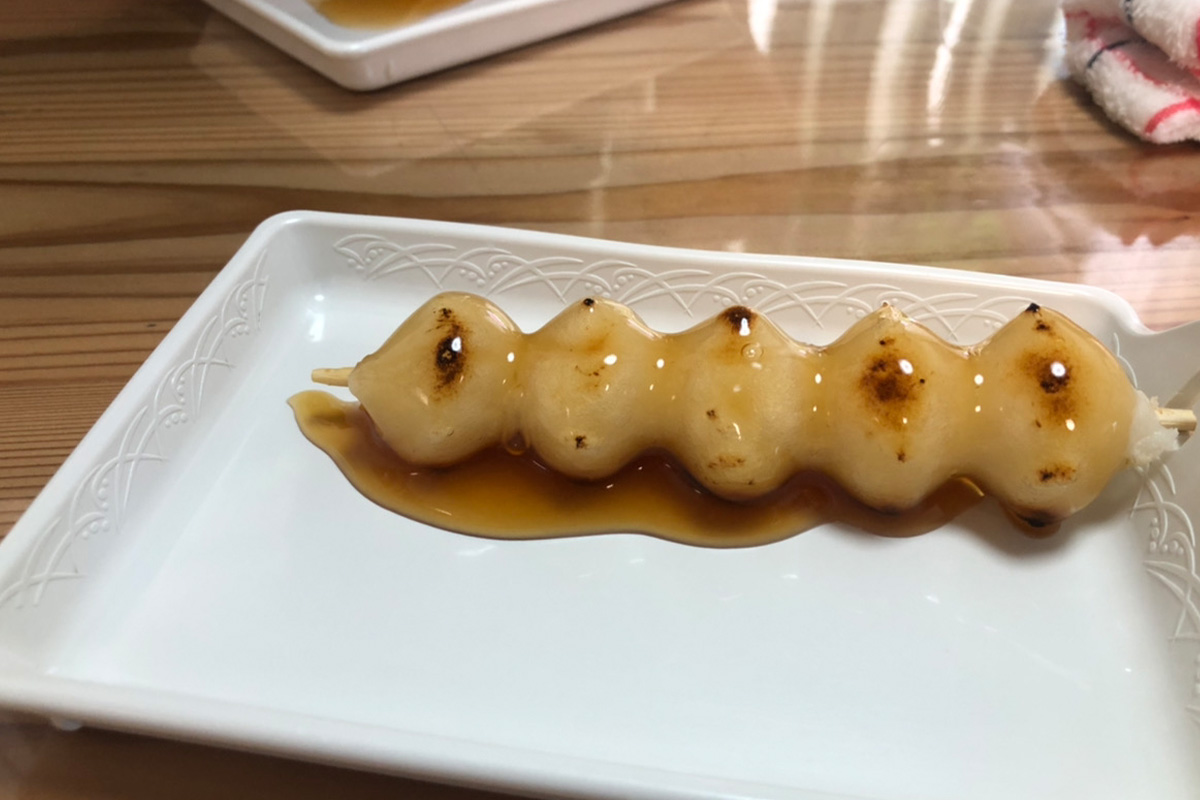 They were 100 yen each and grilled to order. They were delicious.
In addition, Dorogawa Onsen also offers some unusual stores, such as a cafe, a tofu shop, and a store selling medicine called "Daranisuke".
Yes, I didn't make it, but it seems that Dorogawa Onsen is famous for its other suspension bridges.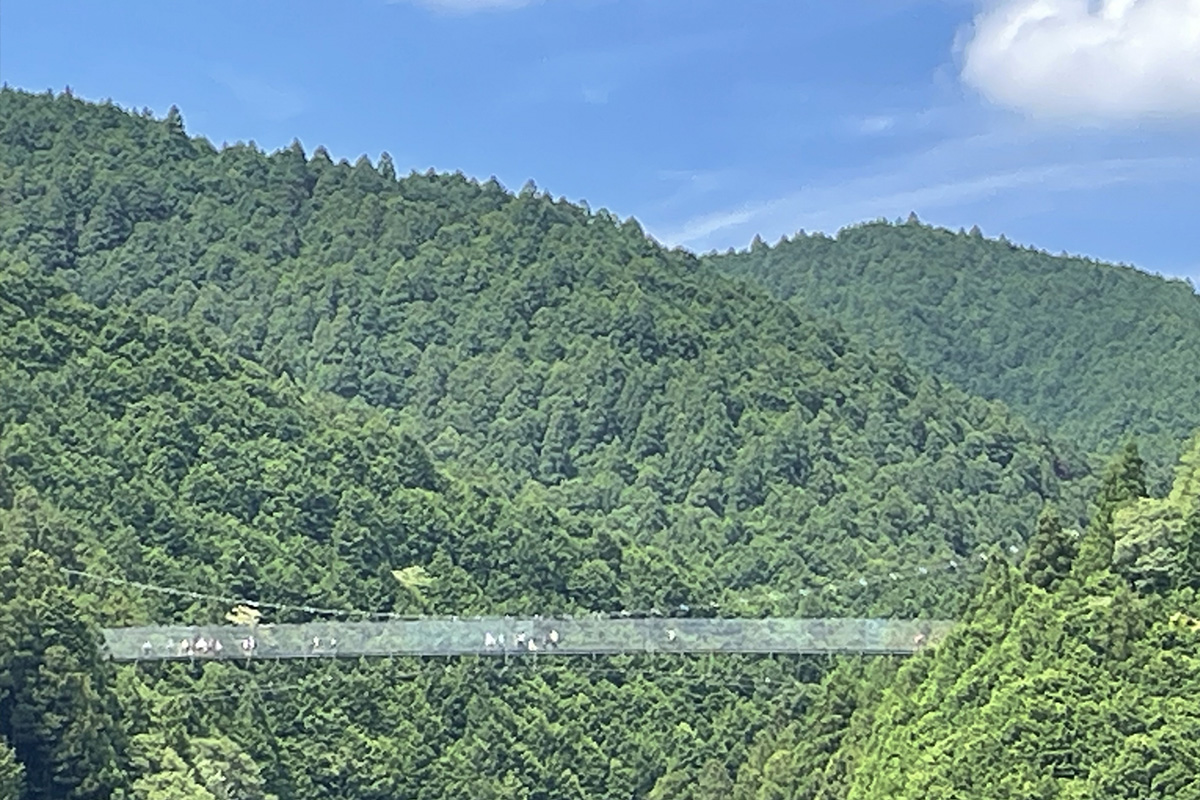 Hmmm, I might be too scared to cross.
I went there in the summer, but I heard that the mountains are also beautiful during the season of autumn leaves turning red.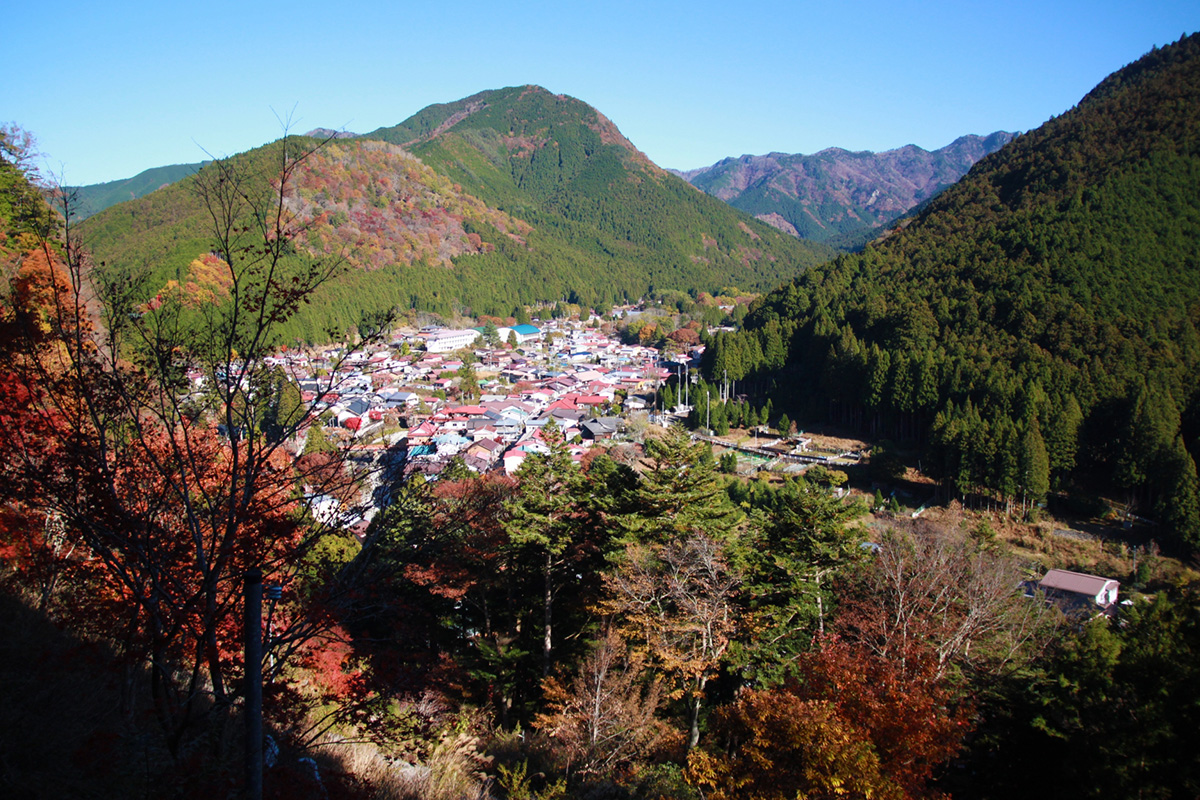 Even if you have been to Nara Prefecture in Japan, you have probably never been to this Tenkawa Village.
It may not be anything special, but it was very nature-filled and refreshing. I recommend it to anyone who loves nature!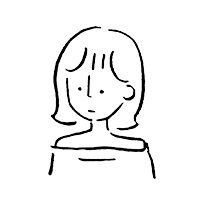 aki