Enjoy Japanese fruit wine! I visited a sake brewery called "Umenoyado" in Nara Prefecture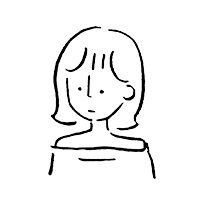 Written by aki
2023.09.15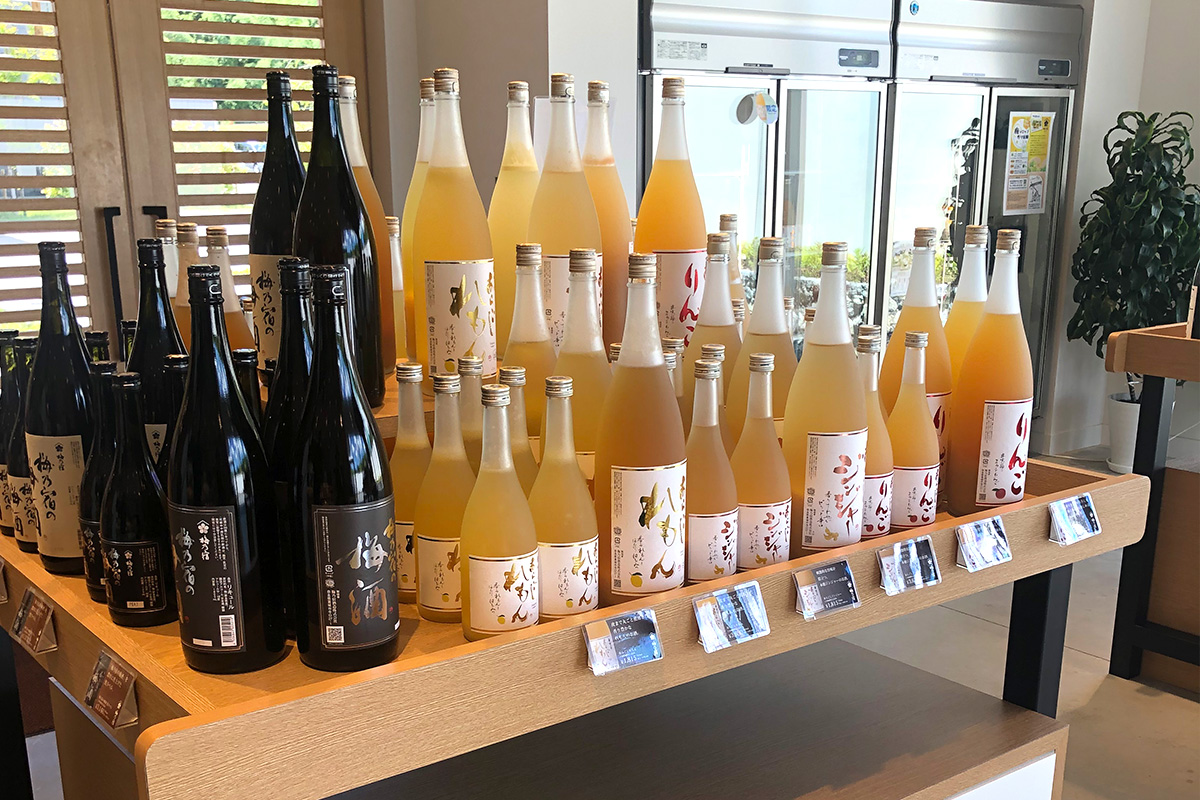 Nara Prefecture is one of the areas in Japan where you can find delicious fruit wine, such as good quality plums and sake breweries with a long history.
This time, I visited a sake brewery called "Umenoyado" in Katsuragi City, Nara Prefecture!
Newly opened in July 2022, beautiful sake brewery & shop.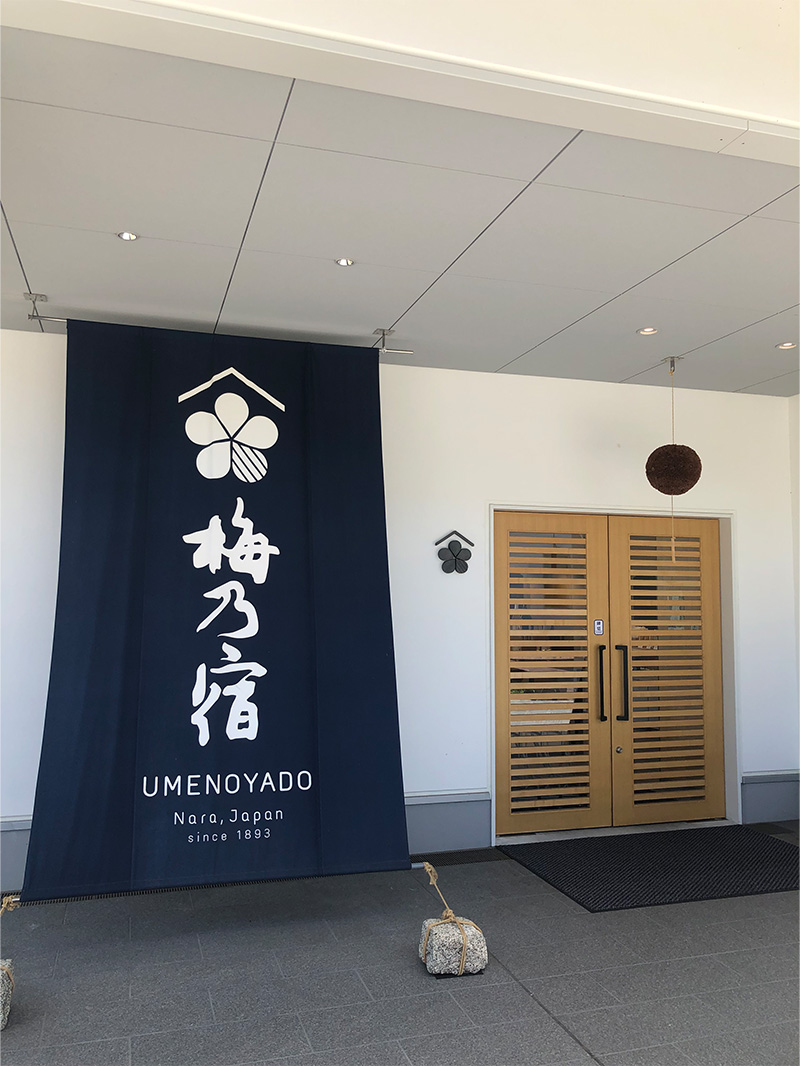 I drove to the Umenoyado brewery.
On foot, it is about a 25-minute walk from Kintetsu Shinjo Station.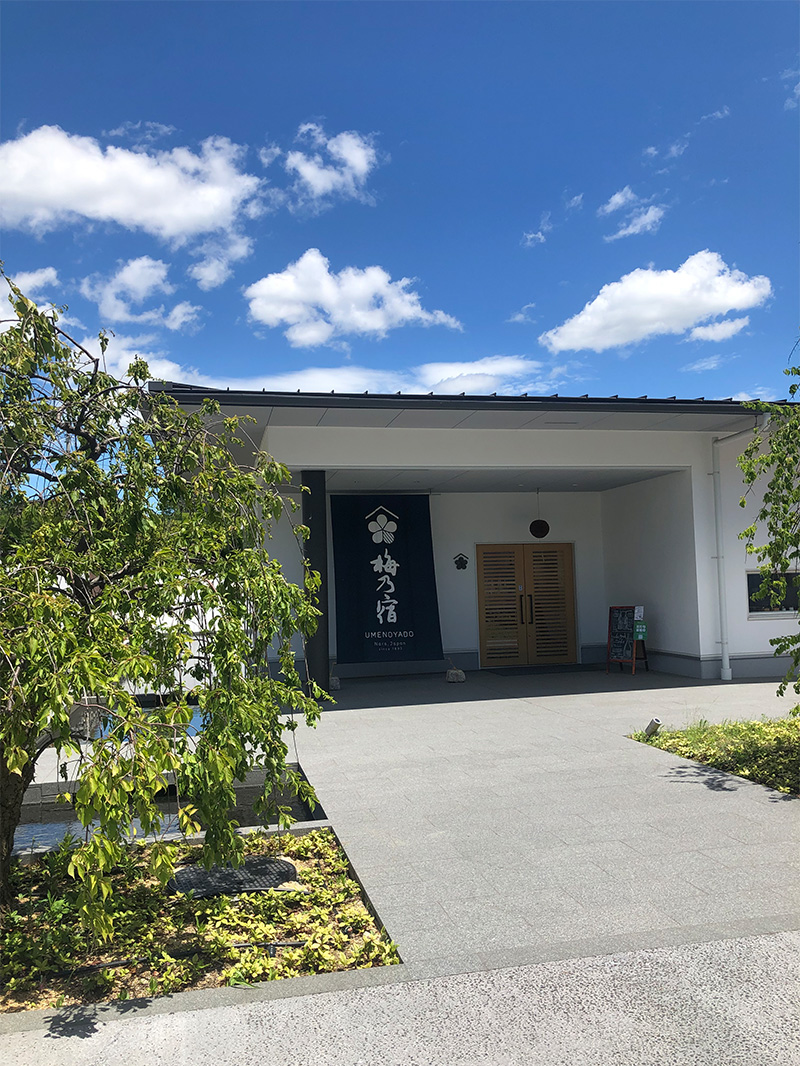 Cute exterior!
It was surrounded by mountains, the weather was beautiful and it was very cozy.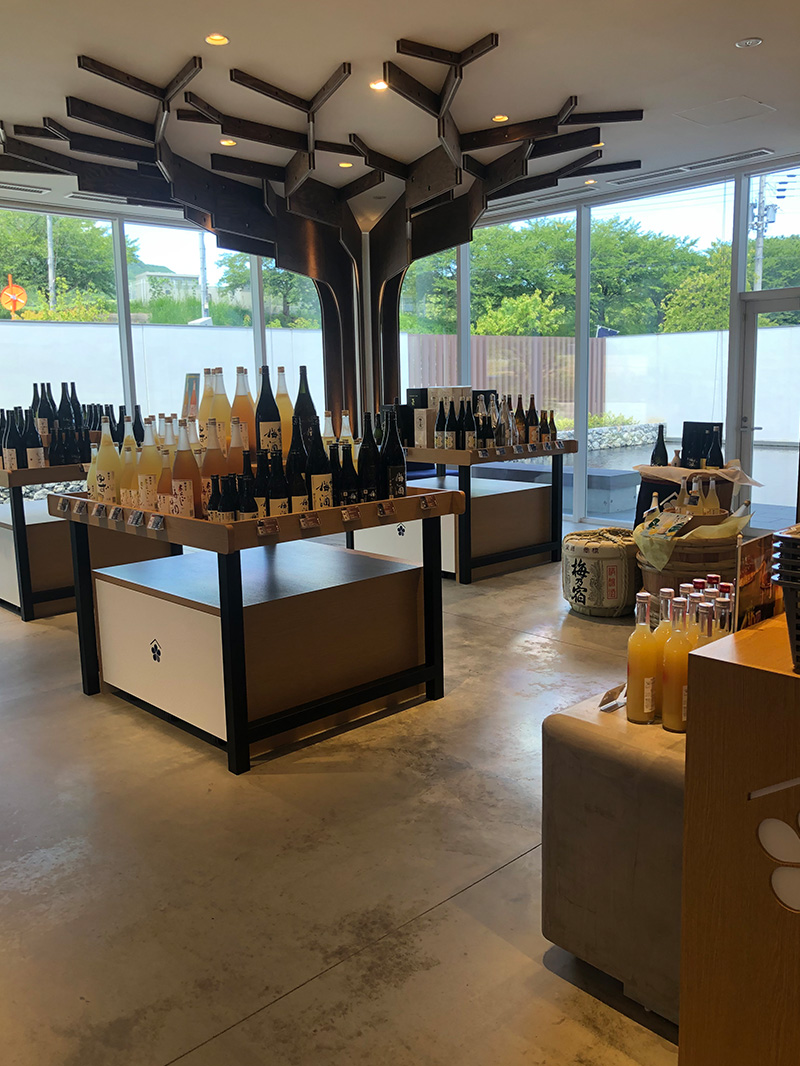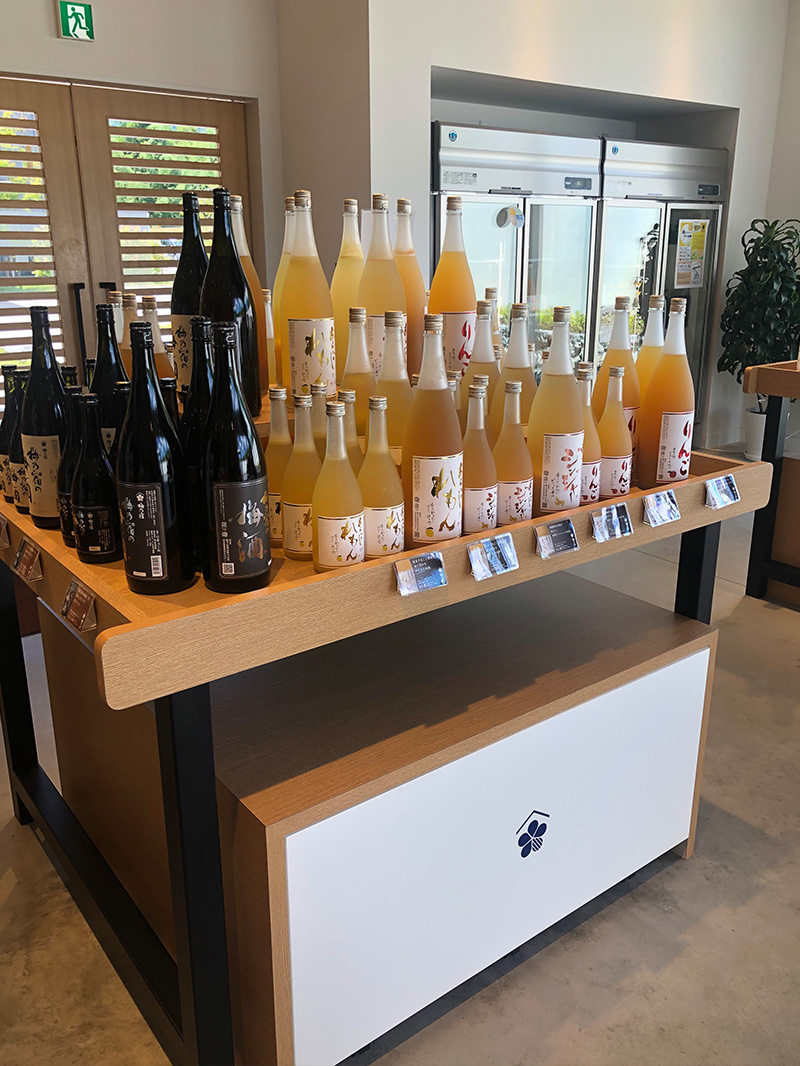 Upon entering the store, you will find a wide selection of sake. One nice thing about Umenoyado's products is that they are available in small bottles. You can compare different kinds of sake or give them away as souvenirs.
I had applied for a paid tour of the brewery through their official website. Originally, Umenoyado is a brewery that makes sake. I was able to learn about the sake making process and see the manufacturing site.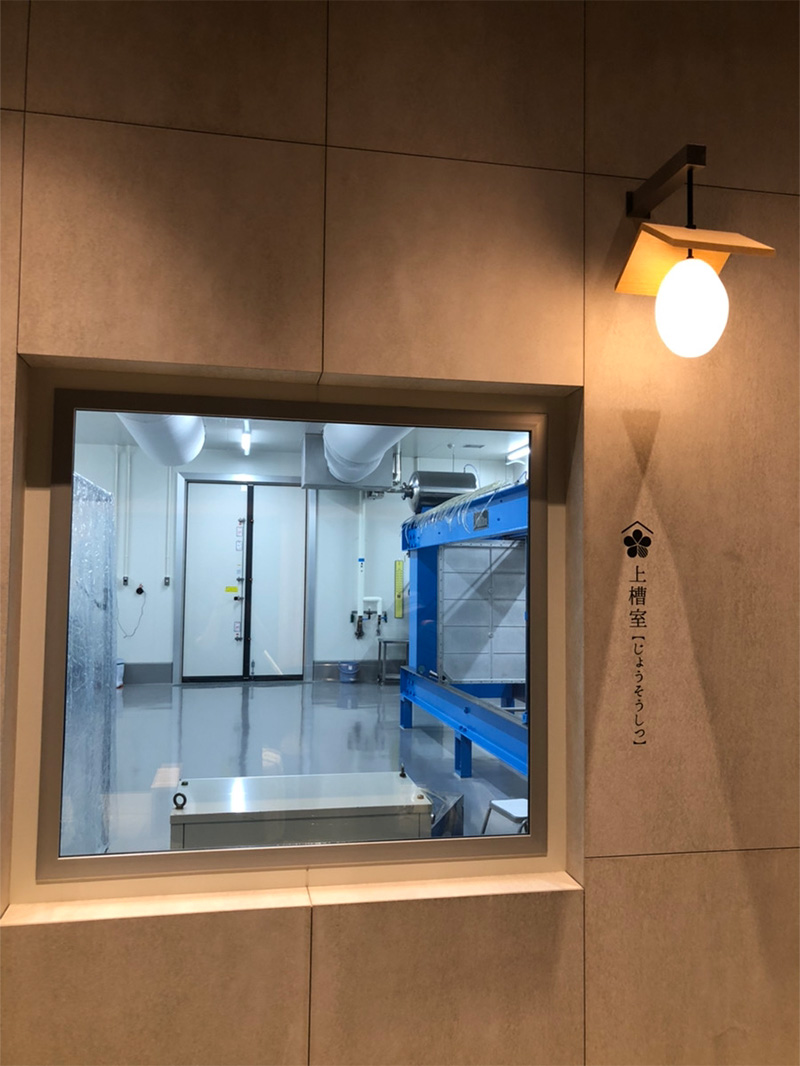 After the tour, it's time for tasting!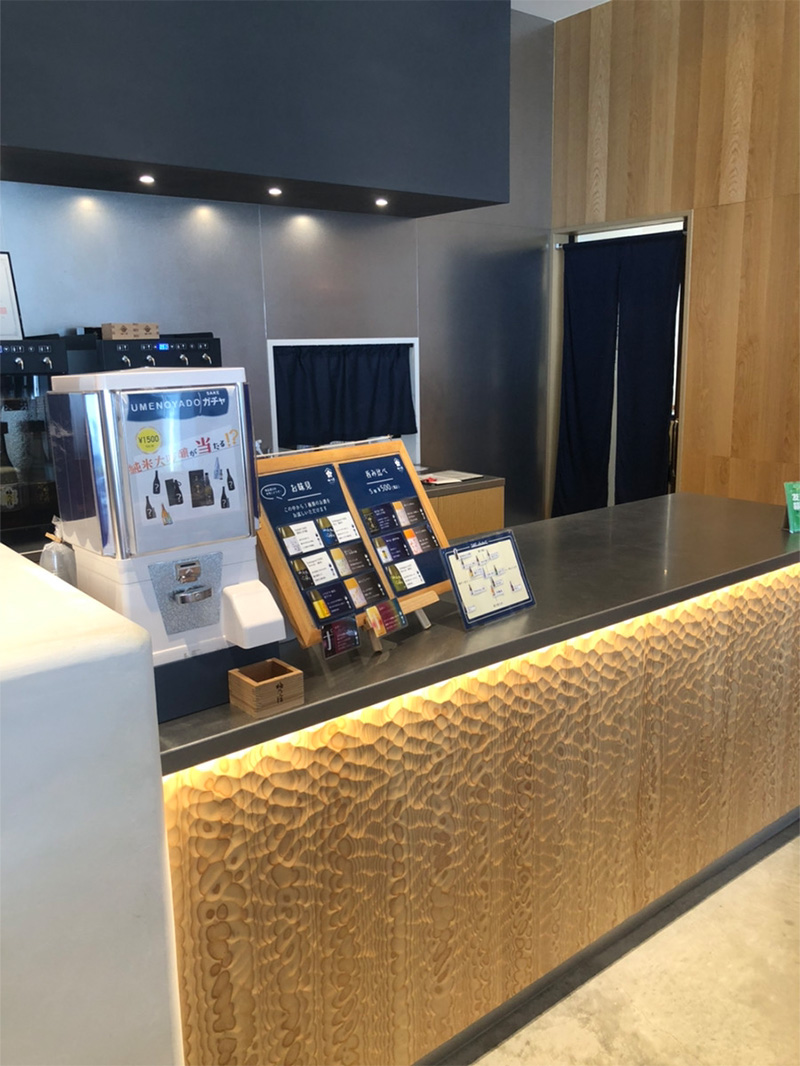 I was served several types of sake and fruit wine at the bar counter.
Here are a few of the most delicious items we bought.
1.Akapon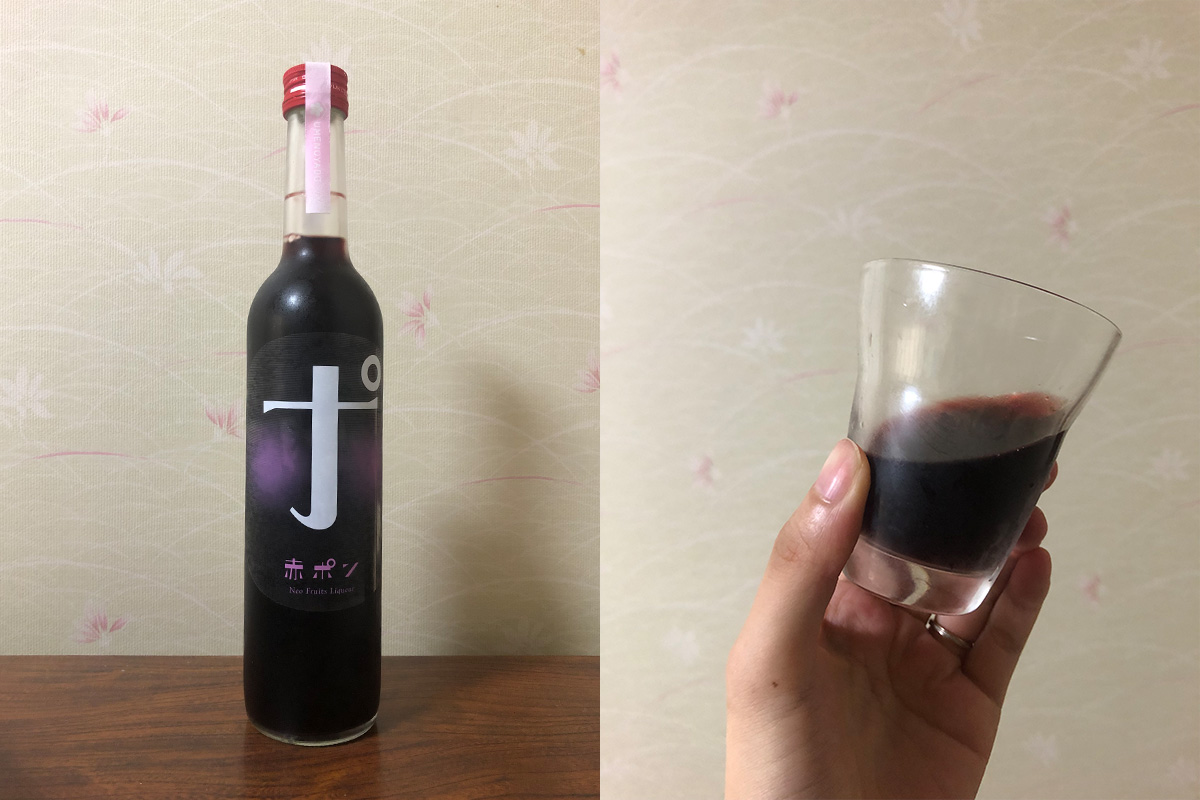 This was so delicious.
It is a sake based drink that combines grapes and red wine. It has an almost wine-like flavor despite being sake-based, with oak chips giving it an oaky aroma. It is sweet and easy to drink, and goes well with fatty meals.
2.Yuzu sake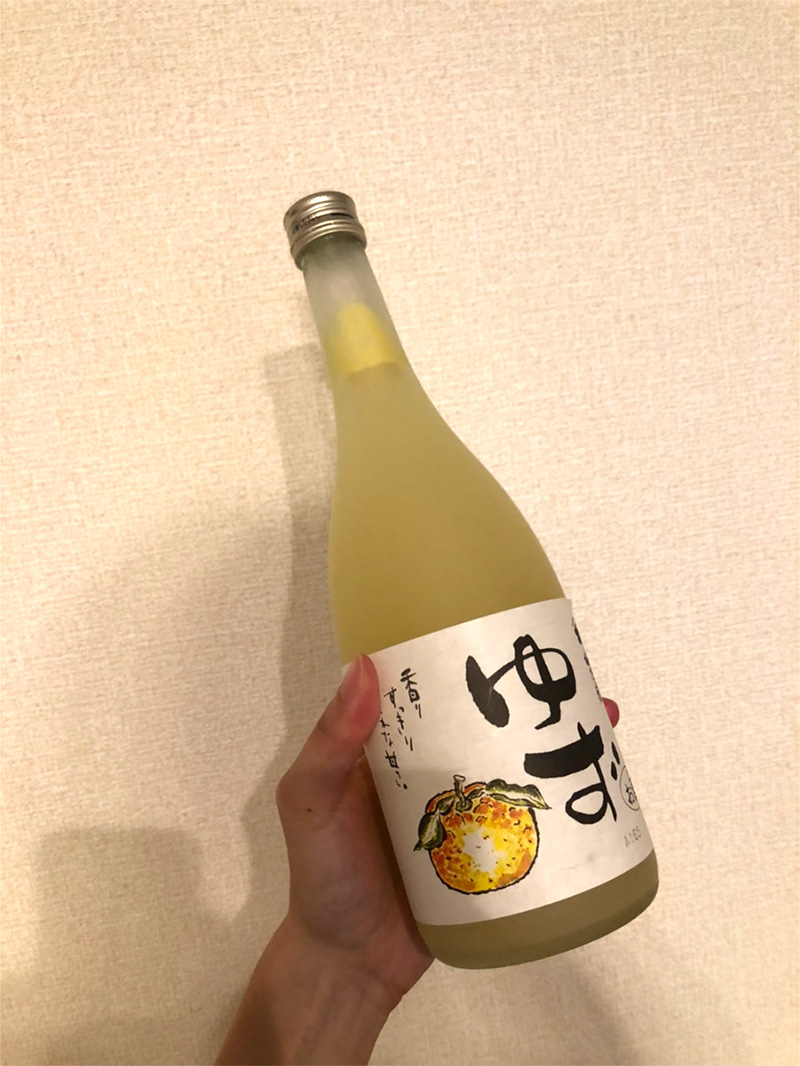 This sake is a blend of aromatic Japanese yuzu and sake. Yuzu is a Japanese Citron.
The refreshing flavor of yuzu fills the mouth with a refreshing aroma. The 1800ml bottle contains approximately 19 yuzu citrons. It is also delicious with soda!
3.Aragoshi ringo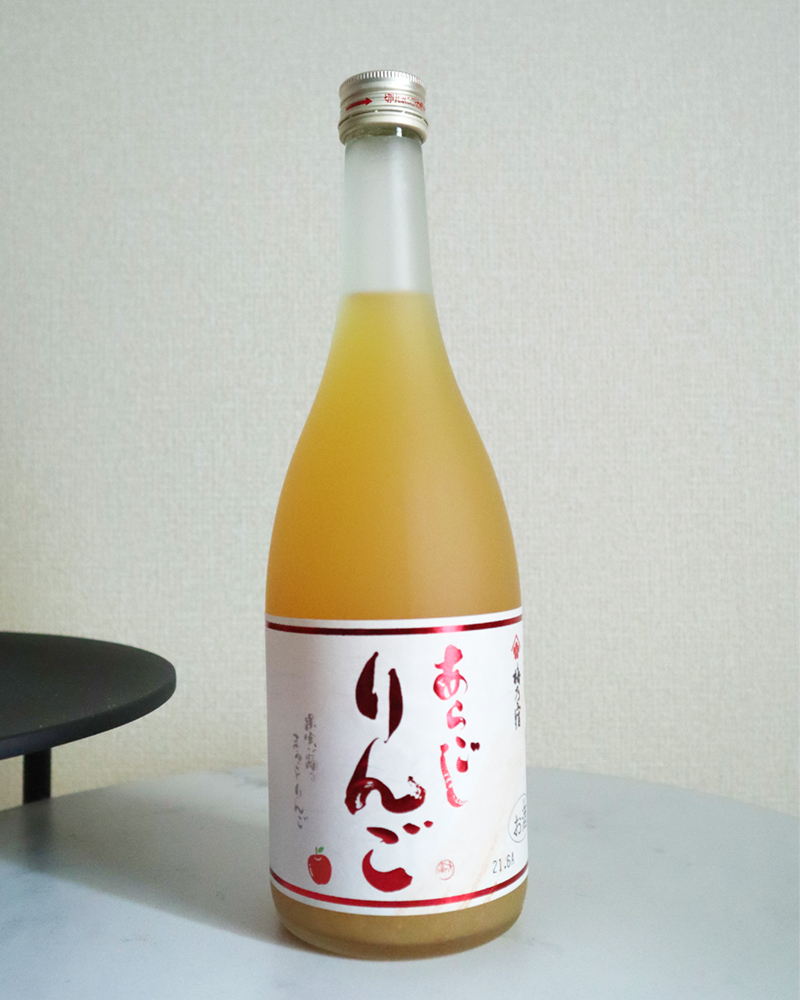 This sake is actually a product that I have been repeating because it tastes so good ever since I bought it at a liquor store called "Momotaro" at JR Nara Station a long time ago.
It has crunchy apple pulp in it, just like drinking a high quality apple juice. It is really delicious to drink on the rocks!
Aragoshi means "coarsely mashed" and apple means "apple".

I also bought a small bottle of  Umeshu!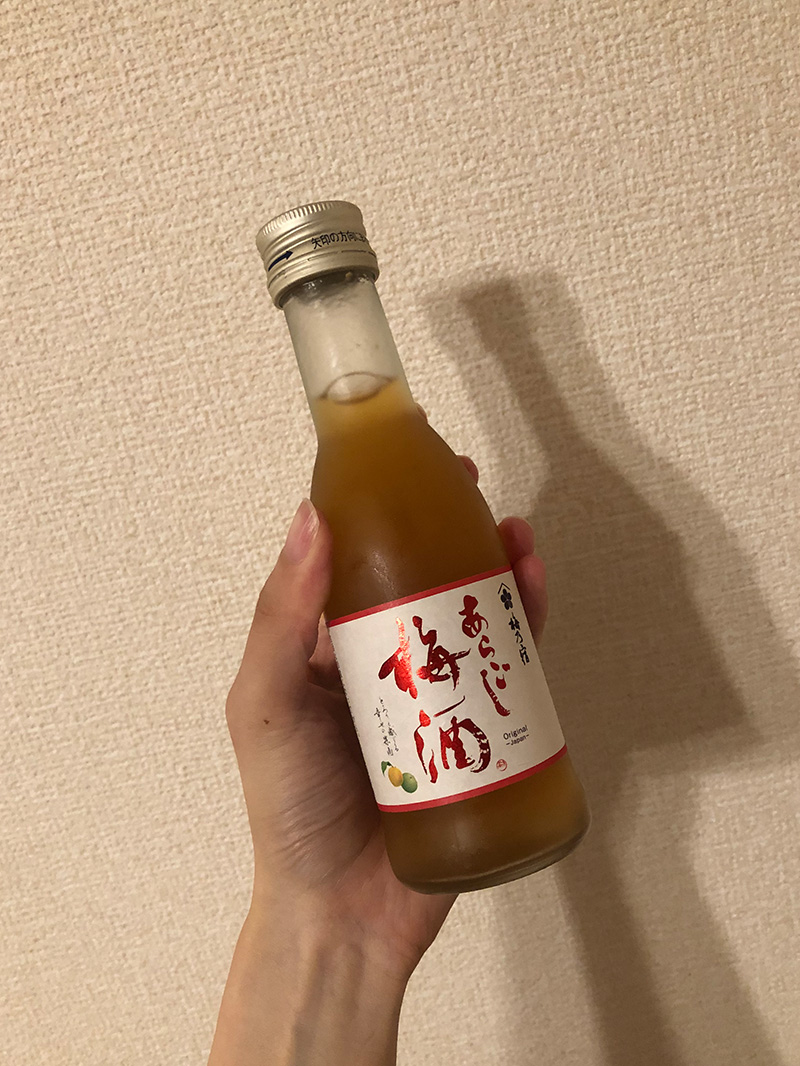 It's pretty in the palm of your hand. When split or drunk on the rocks, that's about 3-4 cups.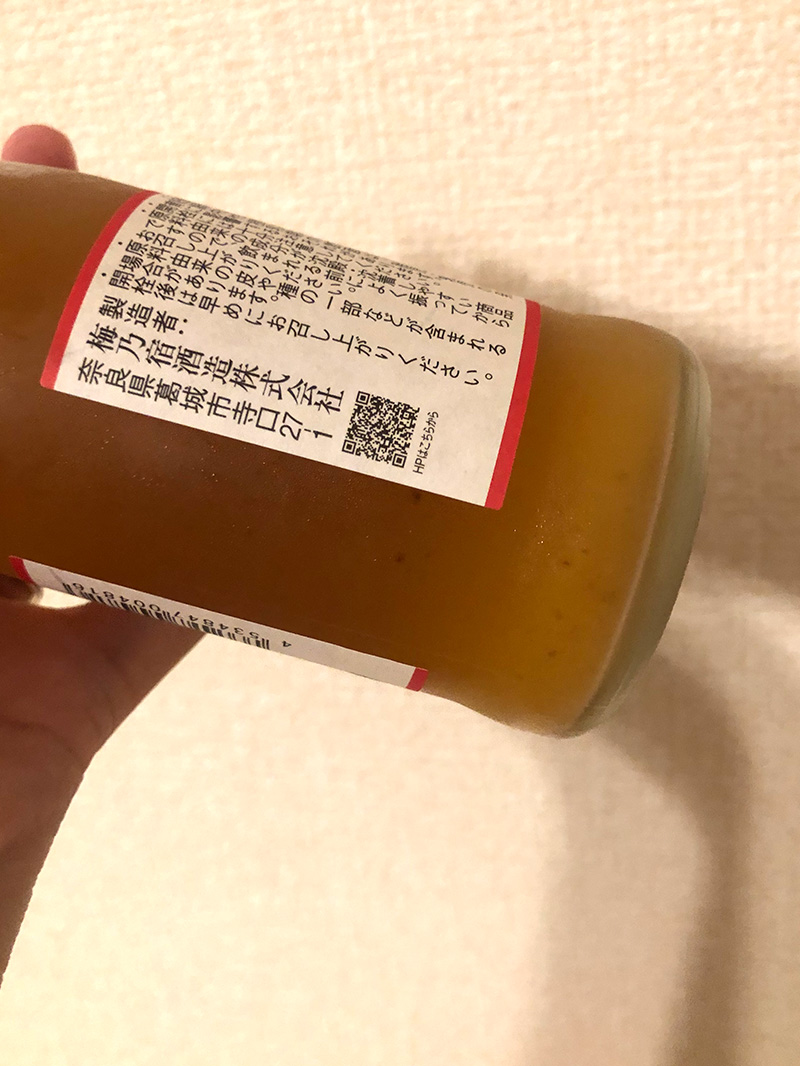 The bottom of the bottle is filled with a generous amount of ume paste.
The plums in that Umeshu are from Nishi-Yoshino, Nara Prefecture, and a whopping 18 plums are used for 1,800 ml! Luxury!
Umenoyado's sake is available at the main store in Katsuragi or at the Nara Sake Shop called Momotaro at JR Nara Station.
If you are going sightseeing in Nara, it is more convenient to buy one at JR Nara Station!
JR Nara Station "Momotaro"
1-1 Sanjohonmachi, Nara City, Nara Prefecture
OPEN:10:00-21:00
Near Nara Park, there is also a stylish Japanese goods store, Nakagawa Masashichi Shoten, which is also highly recommended.

After sightseeing in Nara Park, you can stroll around the neighborhood, enjoy shopping and lunch, and on your way back, you can see the sake at JR Nara Station before returning to your hotel.
Nara is located in an area that is easily accessible from Osaka and Kyoto, two of Japan's most popular tourist destinations.
If you like, you can use it as a hint for your trip.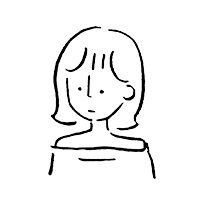 aki