Shiga "Winter Landscape" in Japan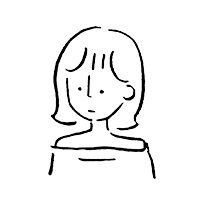 Written by aki
2022.02.08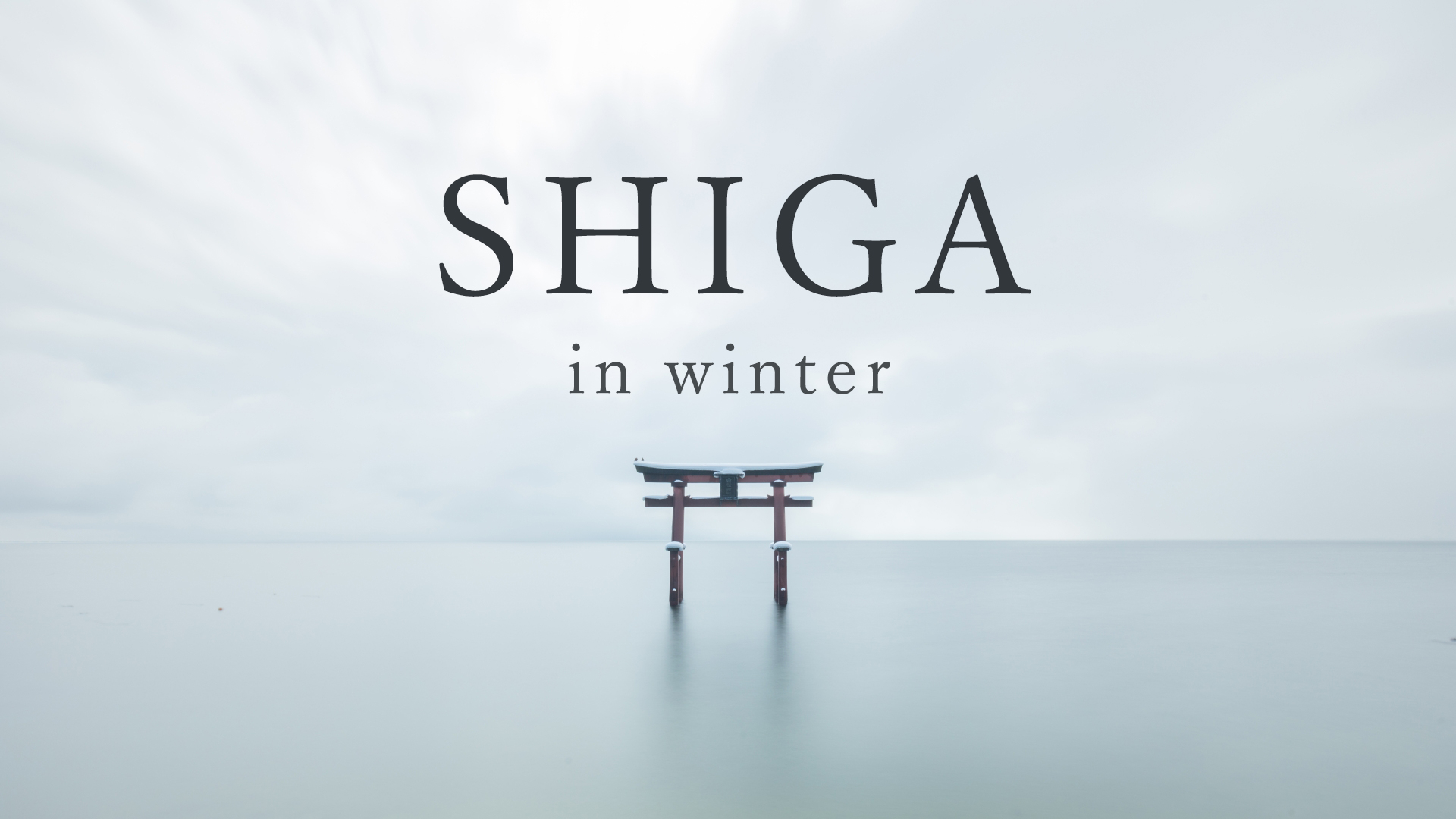 Hi, I'm AKI.
In Japan, snow falls in many places in the winter.
In areas rich in nature, it makes for a very beautiful snowscape!
This time, I would like to introduce you to the beautiful winter scenery of the region called Shiga.
1.Mysterious torii gate floating in the lake, "Shirahige Shrine"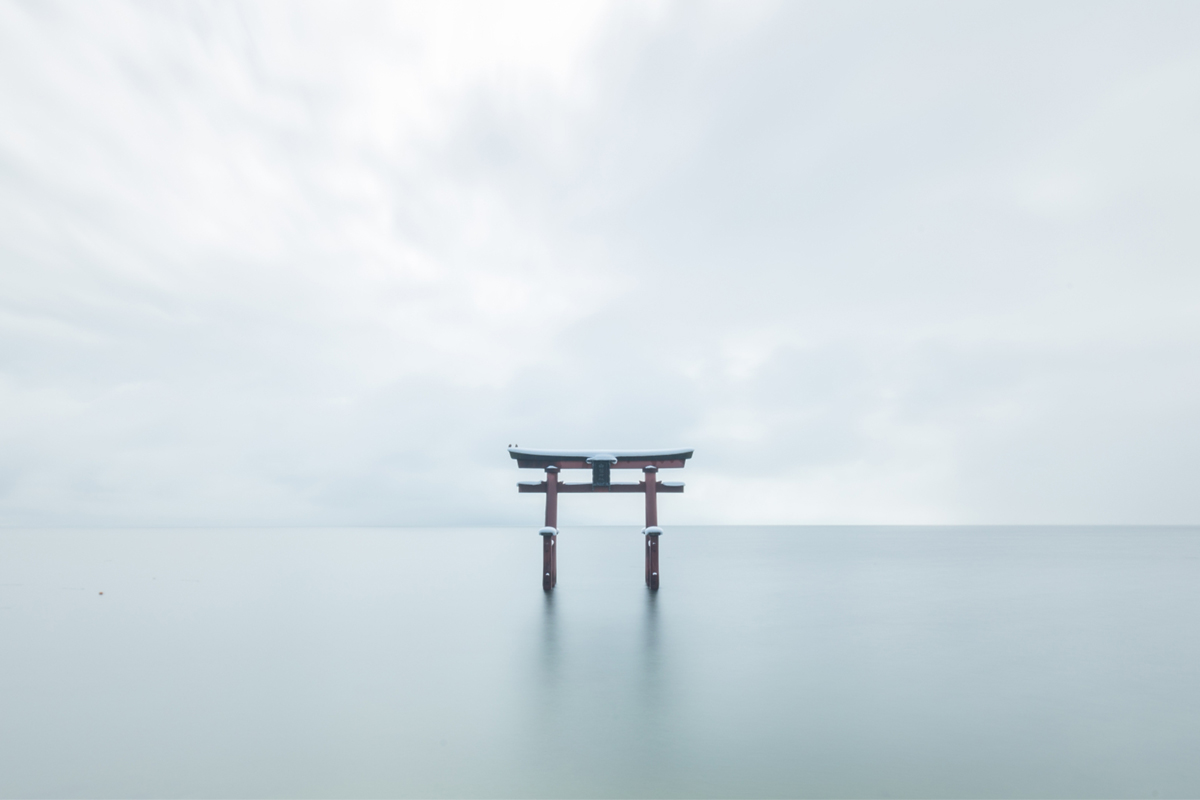 Shirahige Shrine is one of the most famous tourist spots in Shiga.
In winter, white snowflakes dance and mirages appear in the sky, making it very mysterious.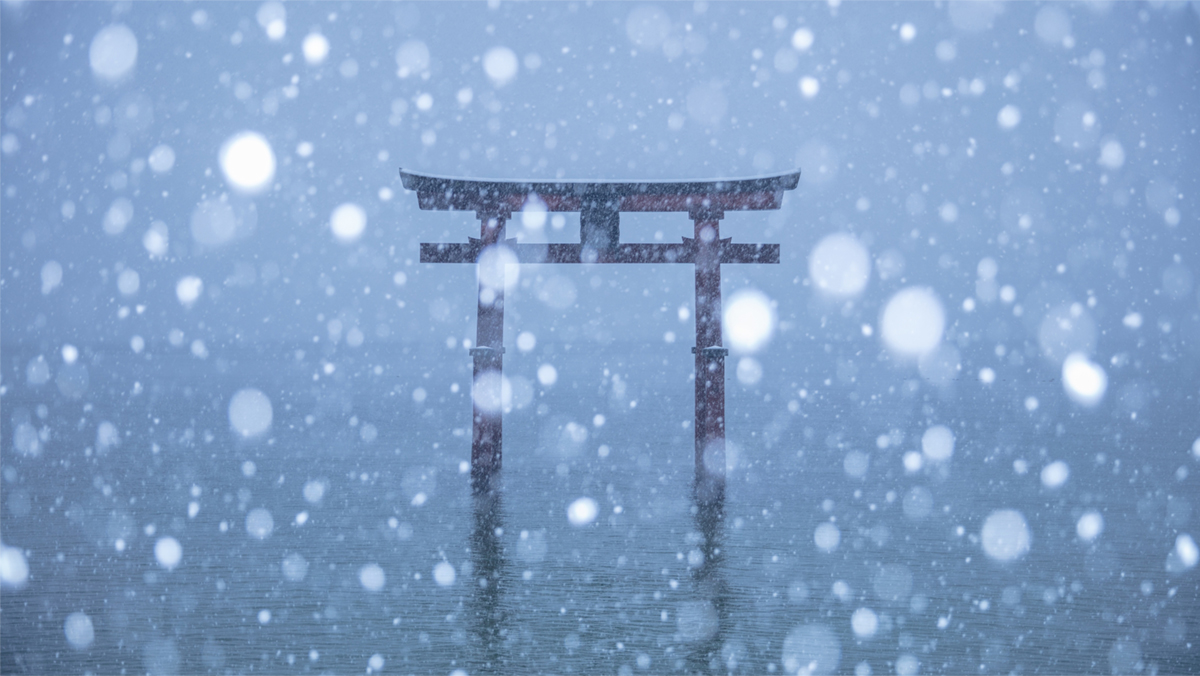 Sometimes there's even snow on the torii gate.
*There are a lot of cars in the area, so please be careful while sightseeing.
2.The adorable "Bewick's swan".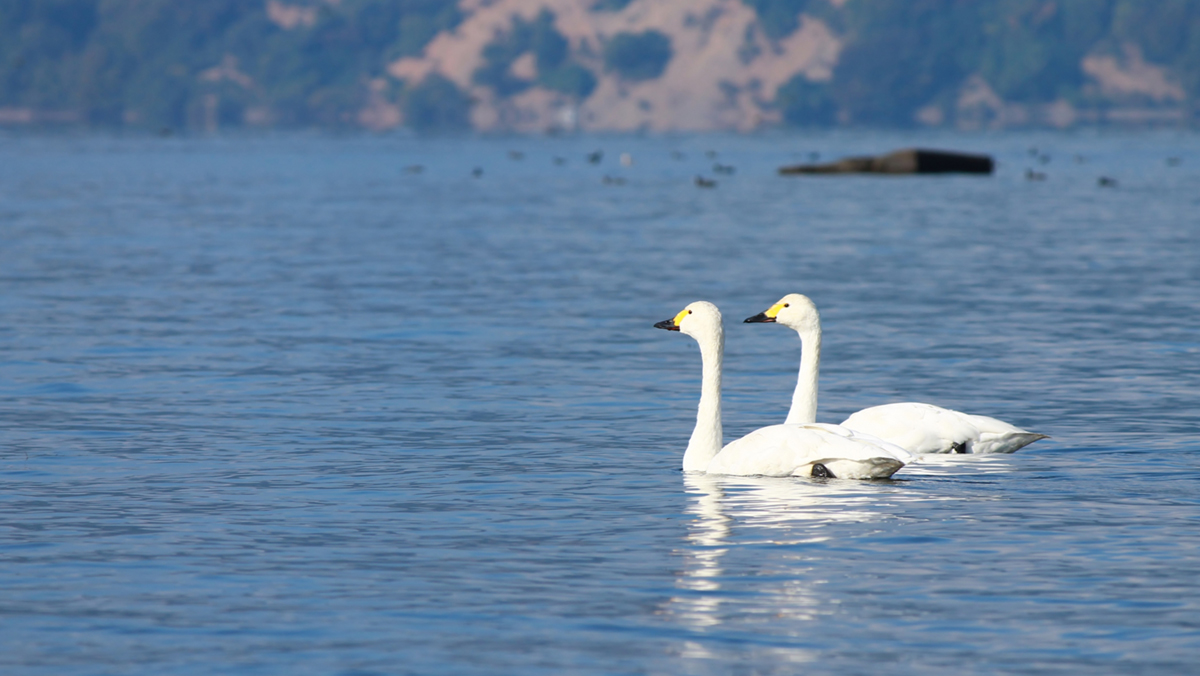 Shiga  is home to the largest lake in Japan, Lake Biwa(琵琶湖).
After breeding in the northern part of Eurasia, Bewick's swans migrate south to Japan in the winter and come to Lake Biwa.
They are water birds that often stay together as a family. They are so cute.
3. Collaboration of snow and flowers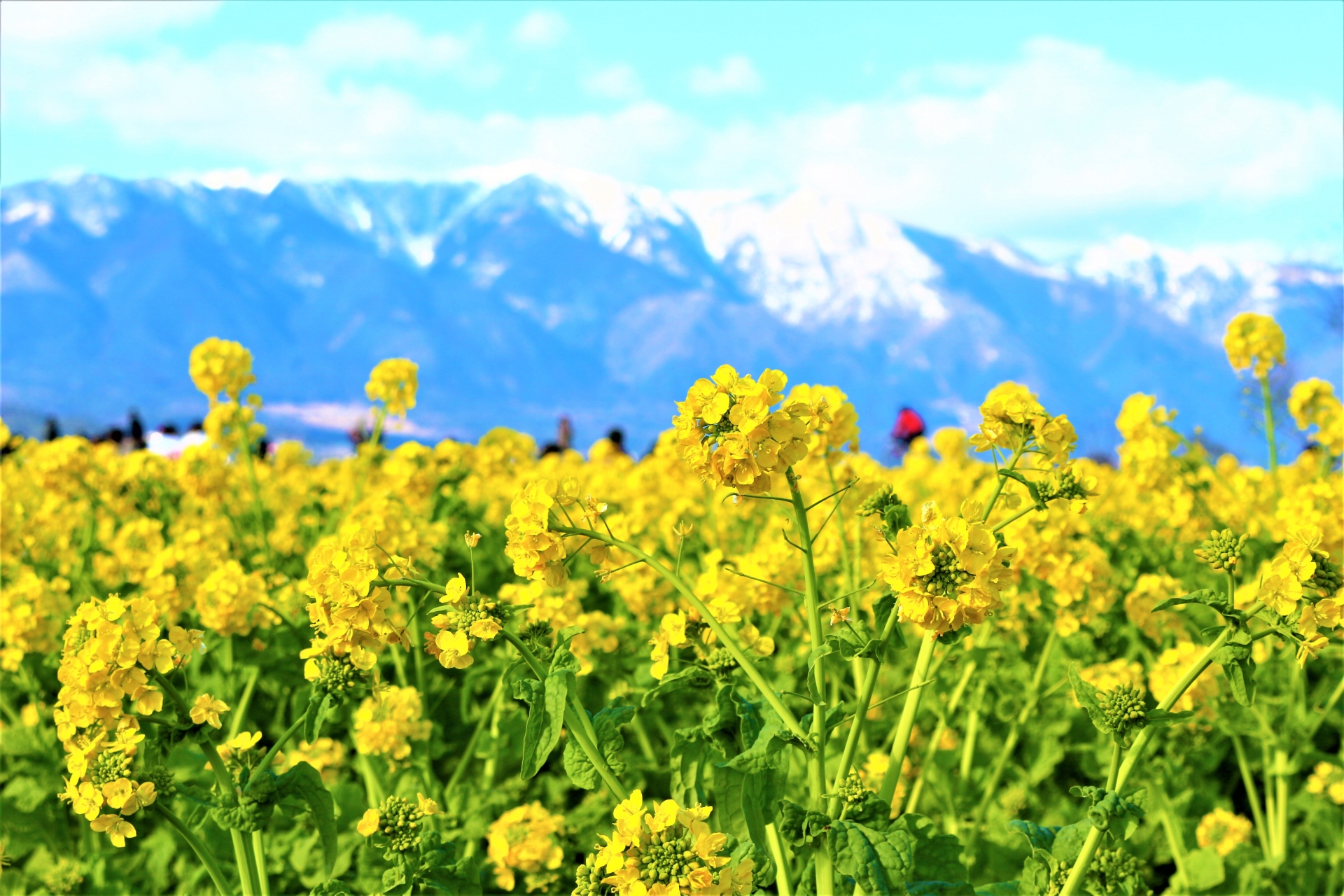 A field of early-blooming rape blossoms with snowy mountains in the background!
The contrast of white and yellow is beautiful.
This is a sight that can only be seen from January to February every year, and is said to be a popular spot among the locals.
4. Like a scene from a TV drama? Metasequoia Avenue.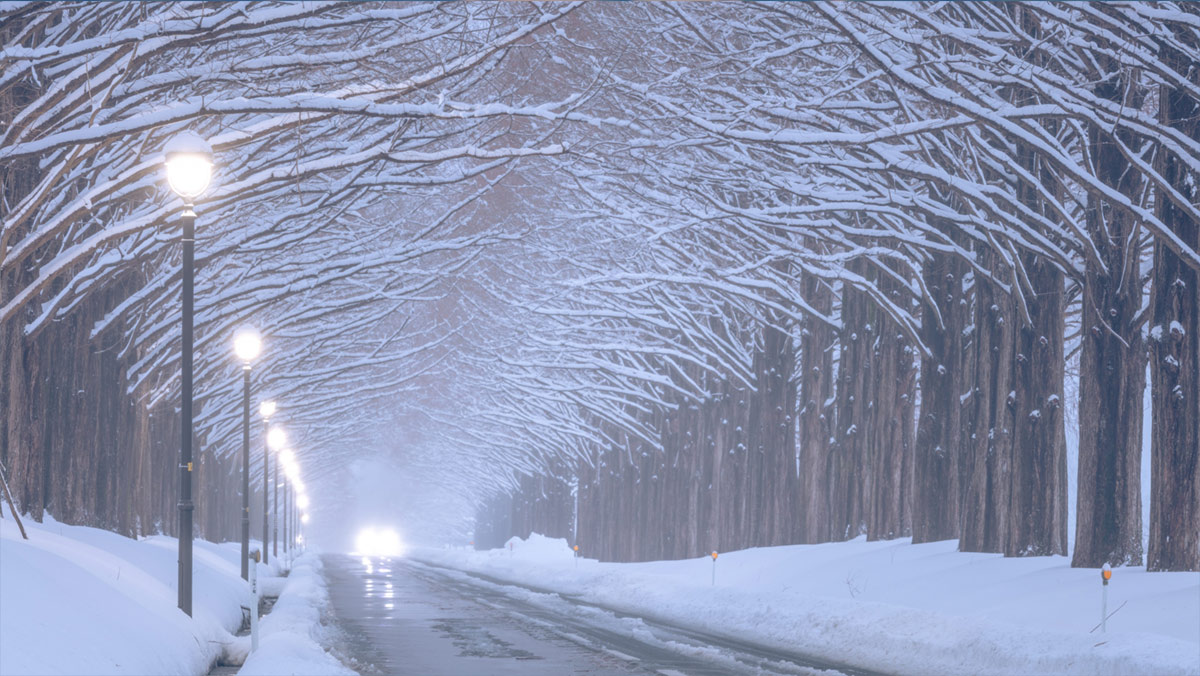 A road lined with about 500 metasequoia trees. It is located in the northern part of Shiga.
When the snow piles up, it looks fantastic.
It's a beautiful scene, but it can only be seen in good weather conditions.
In the first place, it's a heavy snowfall area, so it's hard to get there!
It is also a windy area, so when strong winds blow, the snow falls from the trees.
You are lucky if you can see the snow on the trees!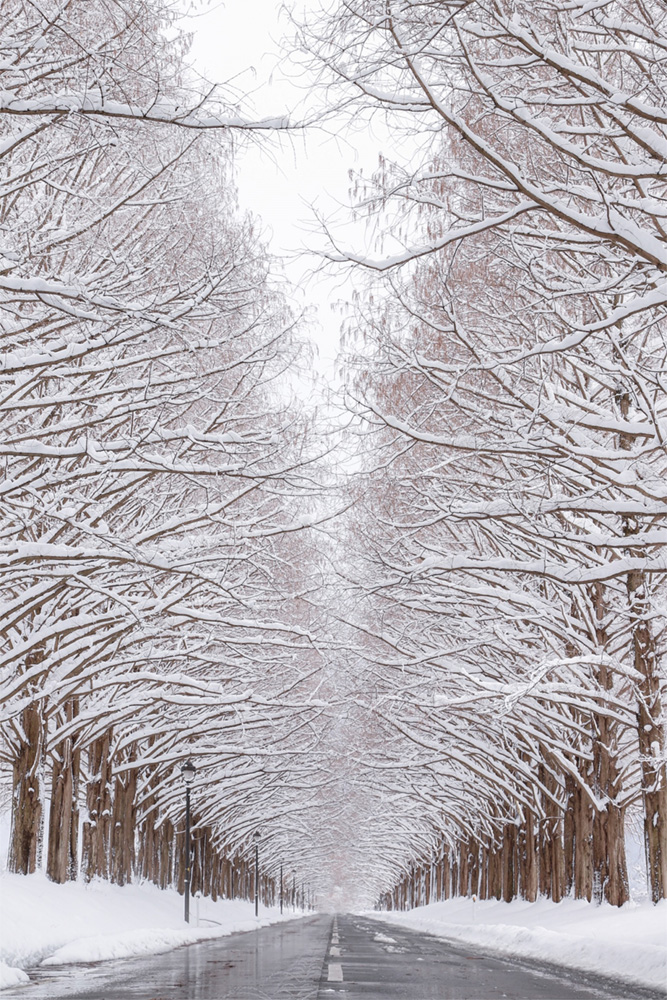 5. There is the world's largest mountain in terms of snowfall! Mount Ibuki
Mt. Ibuki in Shiga Prefecture has observed a snowfall of 11 meters 82 centimeters in the past.
This is a record that has yet to be broken in the history of mountain observation in the world.
By the way, over 11 meters is roughly the height of the fourth floor of a Japanese apartment building (about 12 meters). I can't imagine that much snow on the ground!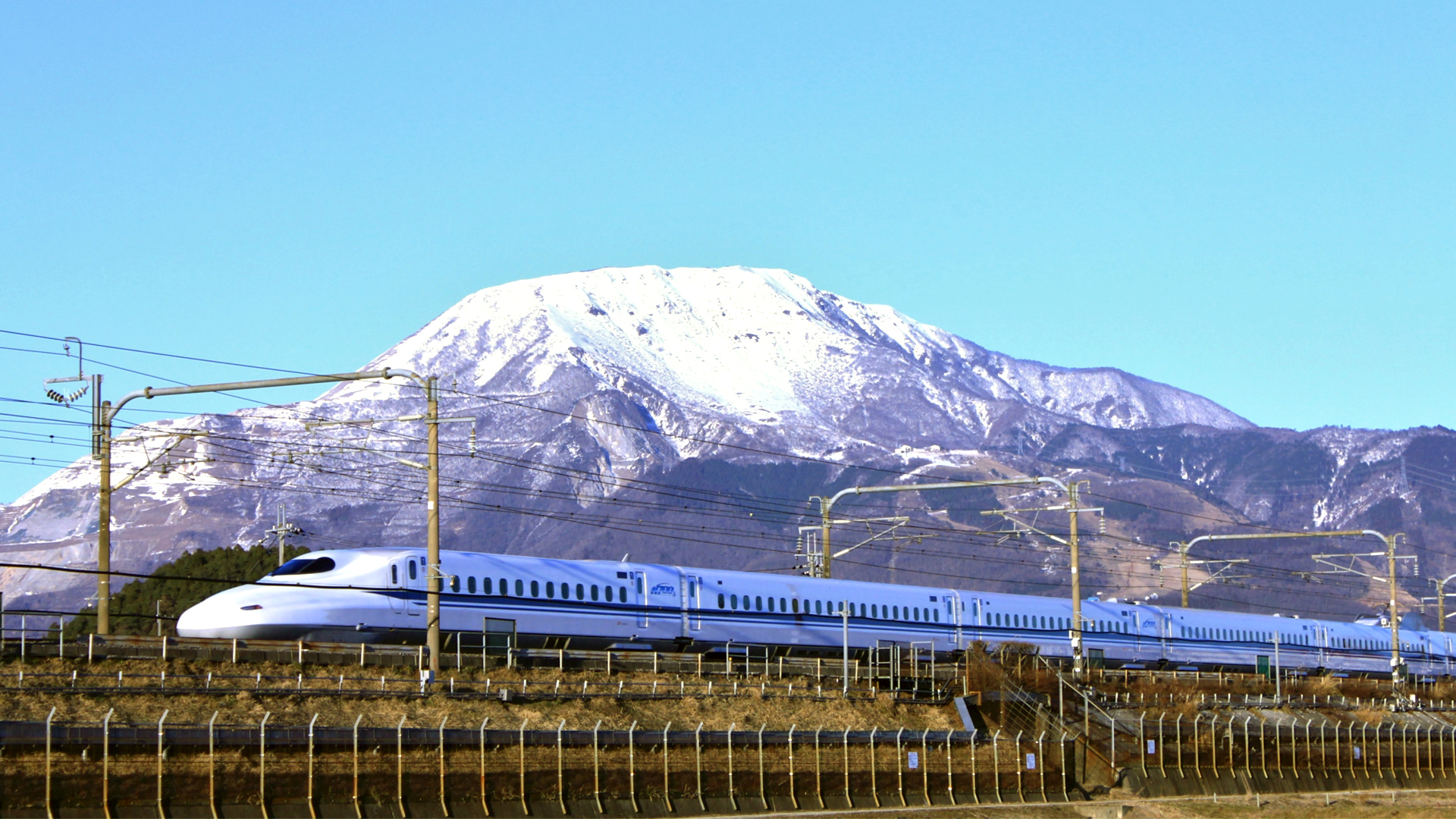 This is Mount Ibuki.
The bullet train also passes by on the side.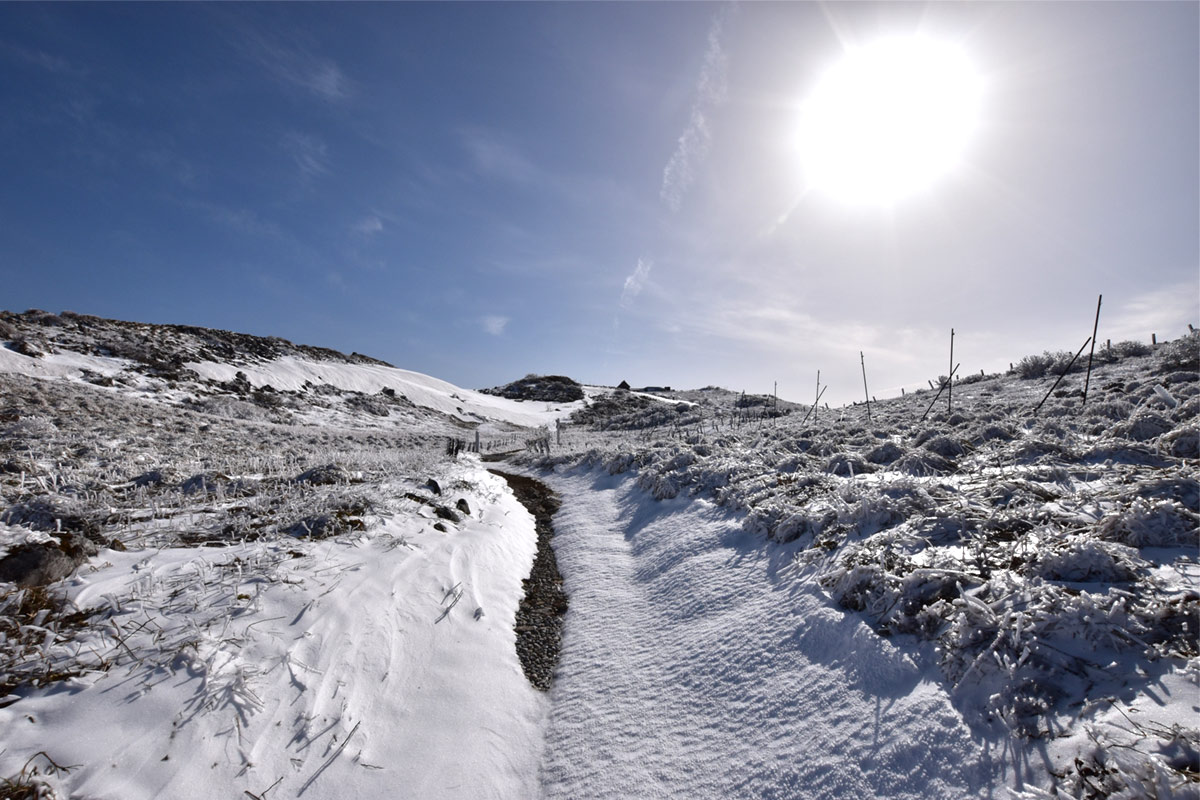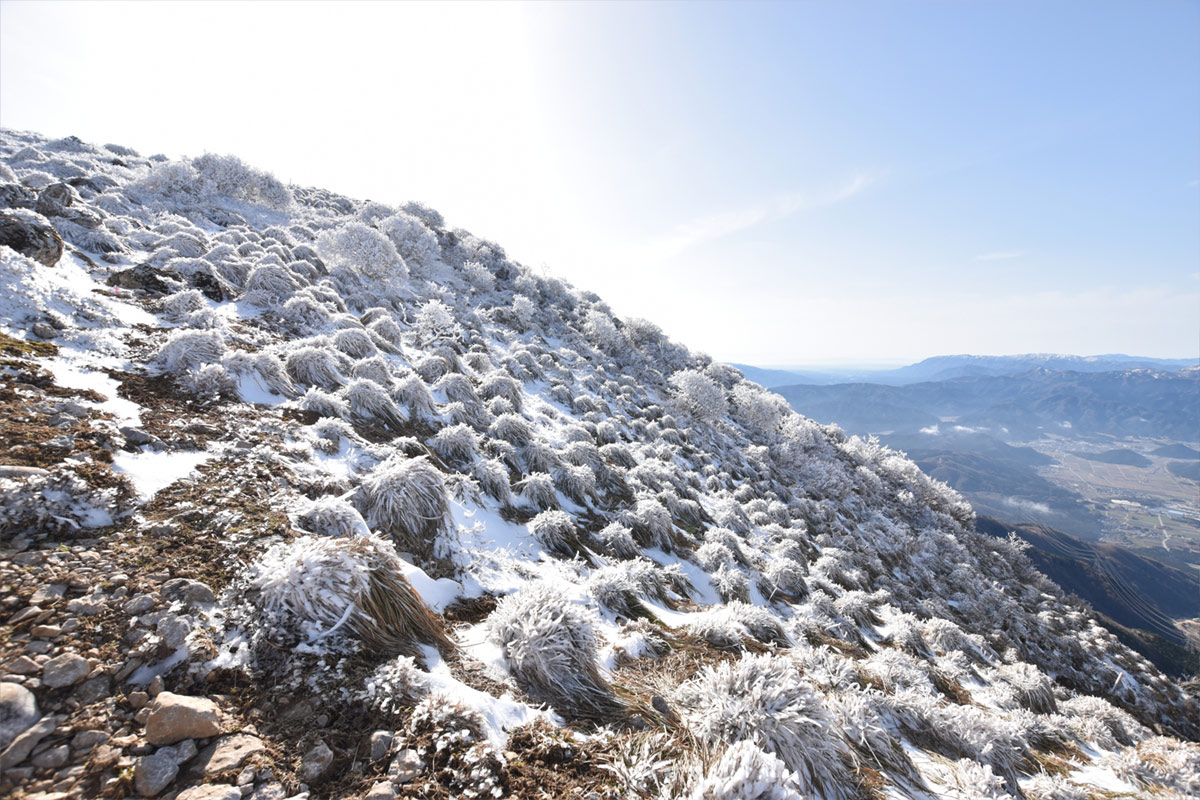 It seems that some people do mountain climbing.
Please be very careful with your safety.
There's so much to see in Japan in winter!
In Japan, there are many "sights that can only be seen in winter" and "foods that can only be eaten in winter.
It may be a bit cold, but there are plenty of things to see and do!
I have written other articles related to winter, so please take a look at them if you like.
I also wrote about the characteristics of the region "Shiga" in the following blog. Please check it out!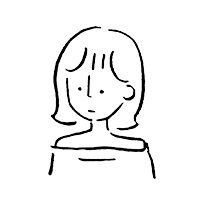 aki