Do you know "Kussie"? It's a Japanese lake monster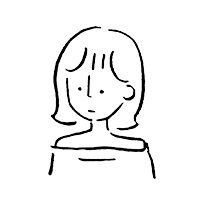 Written by aki
2022.11.10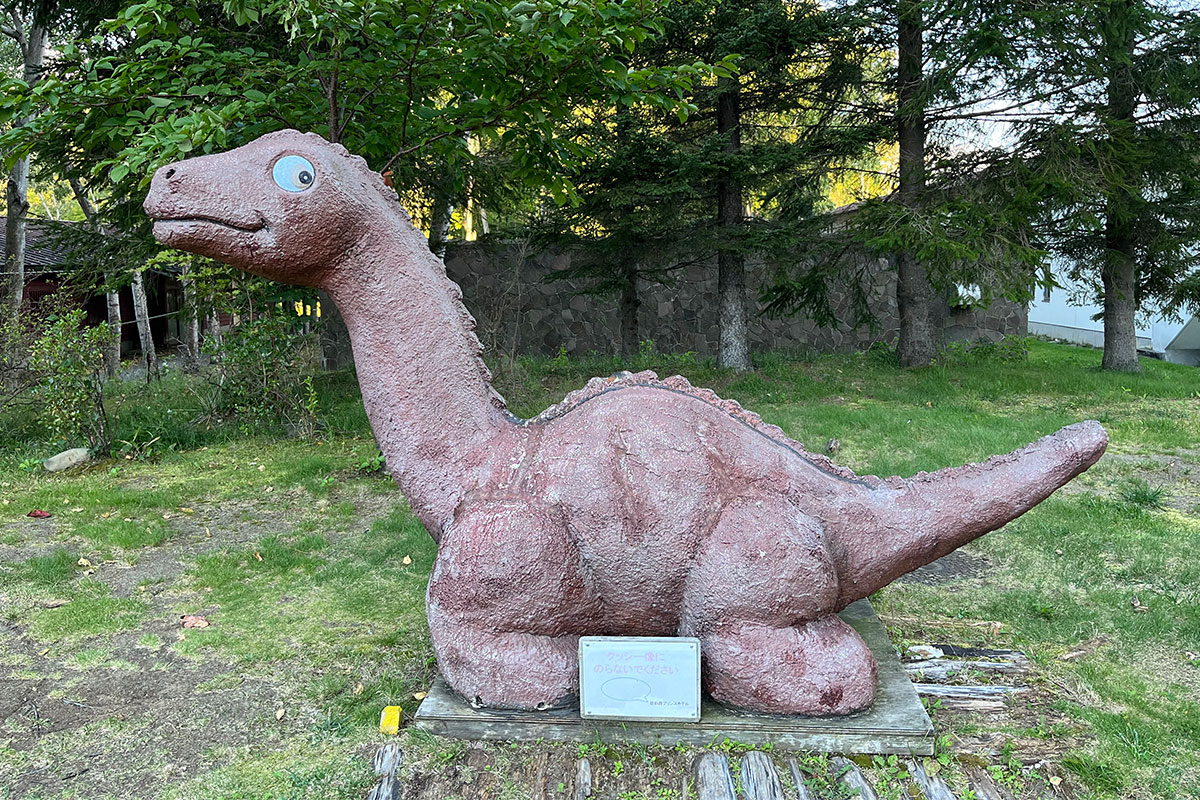 Kussie, an unidentified creature said to have been sighted in Hokkaido, Japan.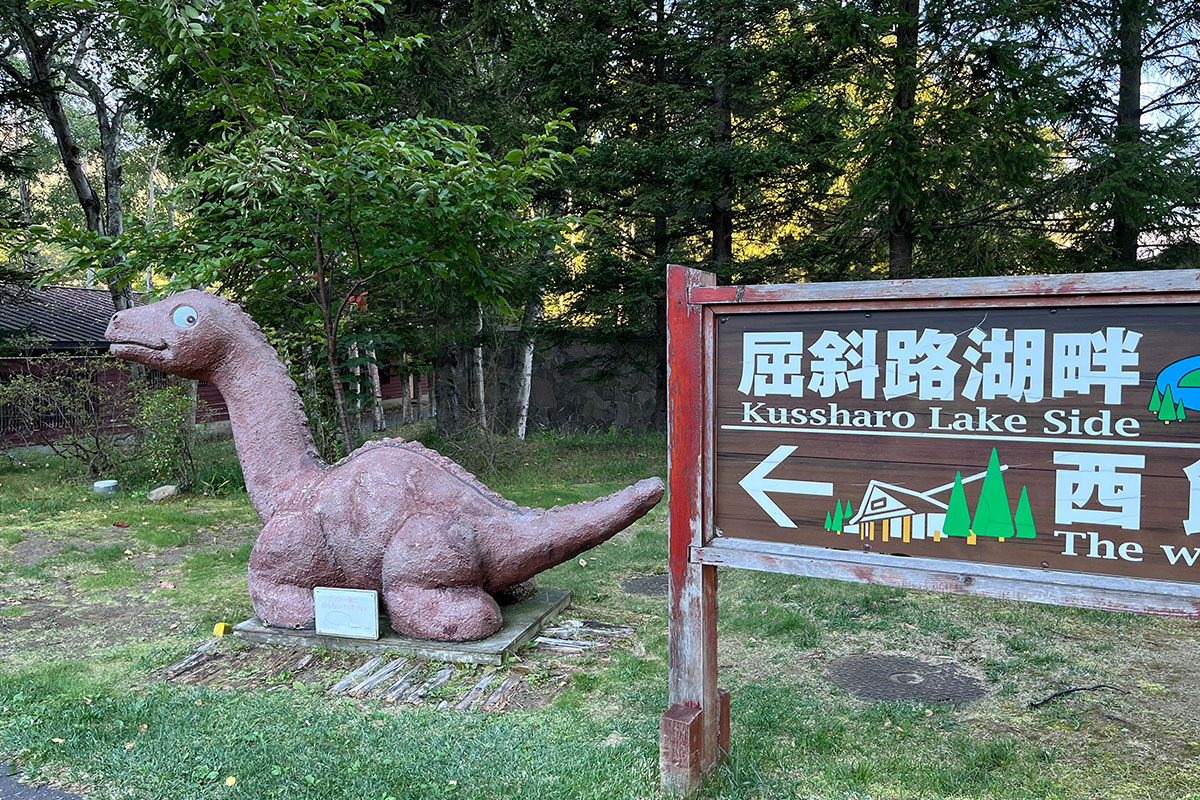 There is a statue of Kussie at Lake Kussharo.
Incidentally, the reason why Kussie was named after "Nessie," which was reportedly sighted in Loch Ness, England.
When was Kussie spotted?
Kussie was spotted in 1973, and the driver who witnessed it said that he saw an object that looked like a boat moving upside down.
In 1974, a family testified that they saw two black objects moving on the surface of the lake.
Furthermore, in the same year, two triangular-shaped bumps were spotted on the surface of Lake Kussharo.
The hump was 10-15 meters long and was said to be slimy looking and shiny.
About 15 people witnessed the event, so it is quite believable.
The following year, a forestry man was at work when he looked out over the lake and saw a dark brown face much larger than a horse's head.
When someone placed squid, potatoes, and vegetables in the lake for testing, only the squid was eaten away.
There were several more sightings after that, but the last sighting in 1997 was the last, and then the sightings stopped.
Who is Kussie?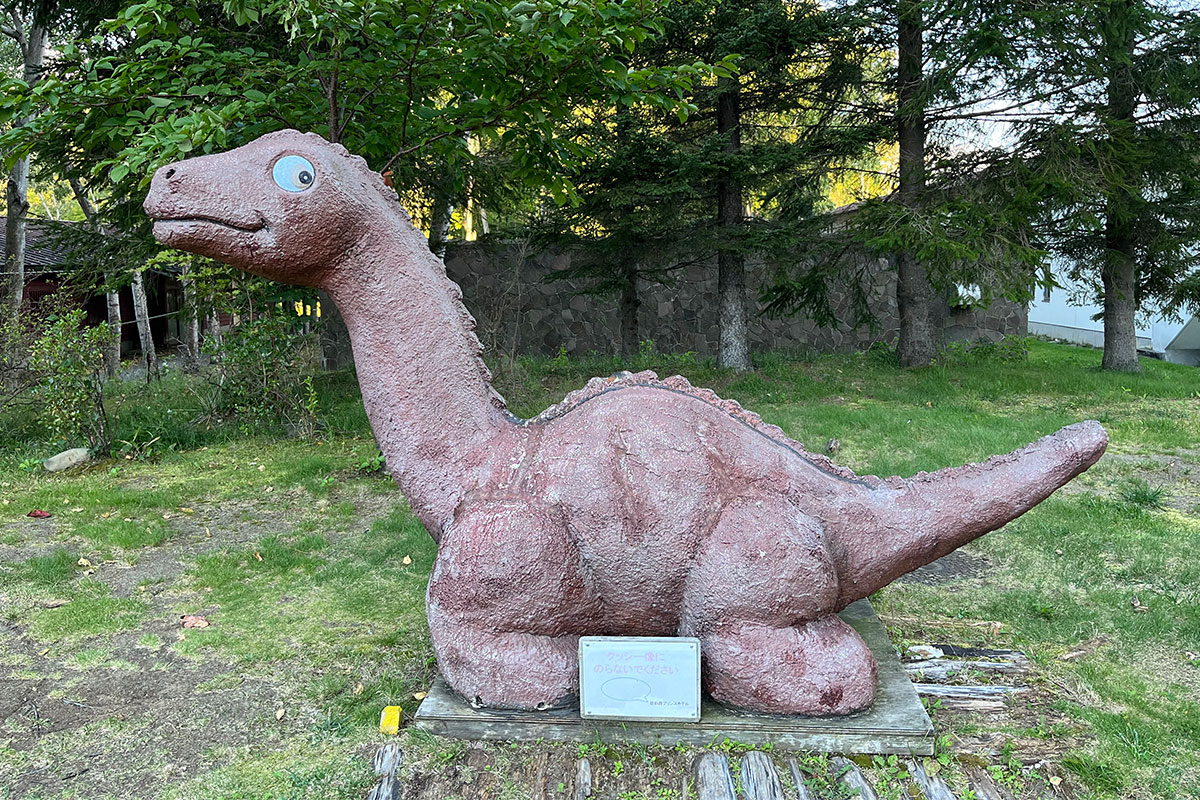 The identity of Kussie is not yet known, but there are several theories.
Theory of dragon survival
Theory of the phantom fish, Itou
Theory of American trout
There is also a legend of a "giant snake that lives in the lake" in the area.
Kussie is said to be related to that lore.
In winter, Lake Kussharo freezes over due to the cold, and a phenomenon called "御神渡り(Omiwatari)," or ice cracking, occurs.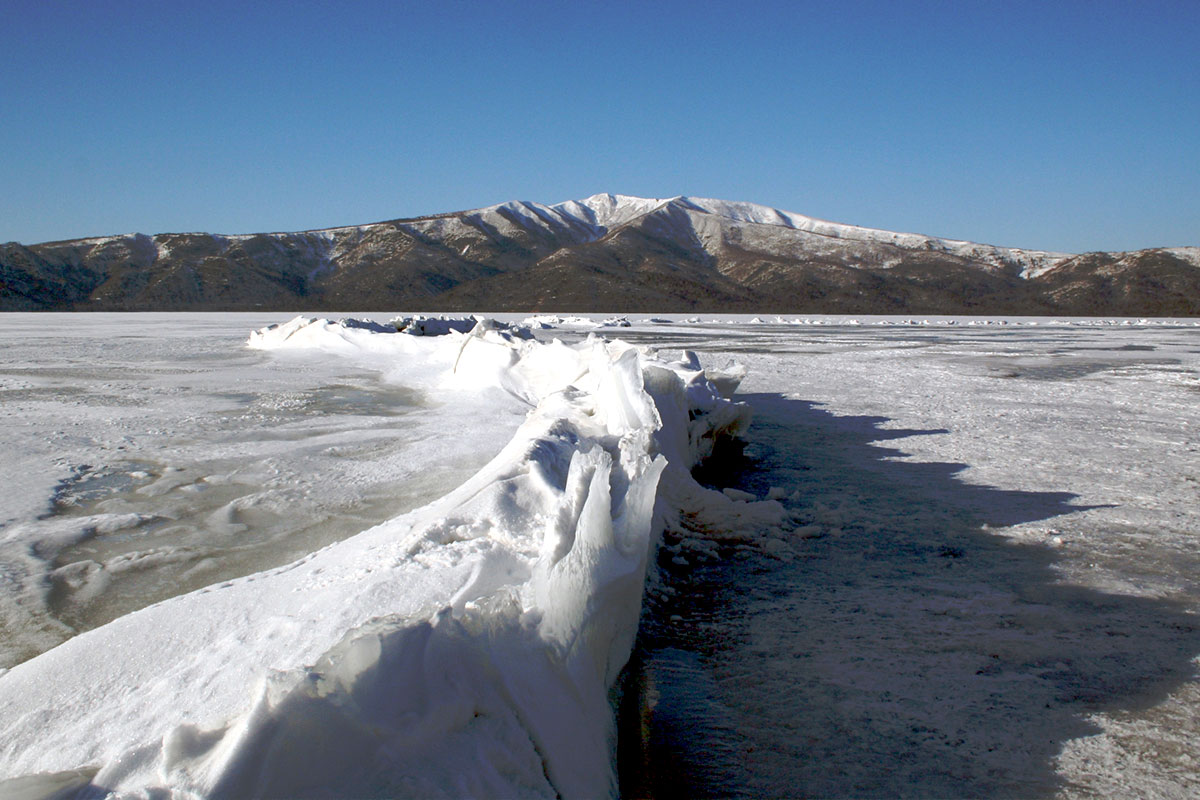 It is said to be the work of Kussie, as it traverses the surface of the lake in a seemingly snake-like shape.
Lake Kussharo is a very natural spot!
The riddle of Kussie has not been solved, but Lake Kussharo is a very nice spot.
There are two nearby mountains, "Bihoro Pass" and "Tsubetsu Pass," and on a clear day, you can see beautiful Lake Kussharo below.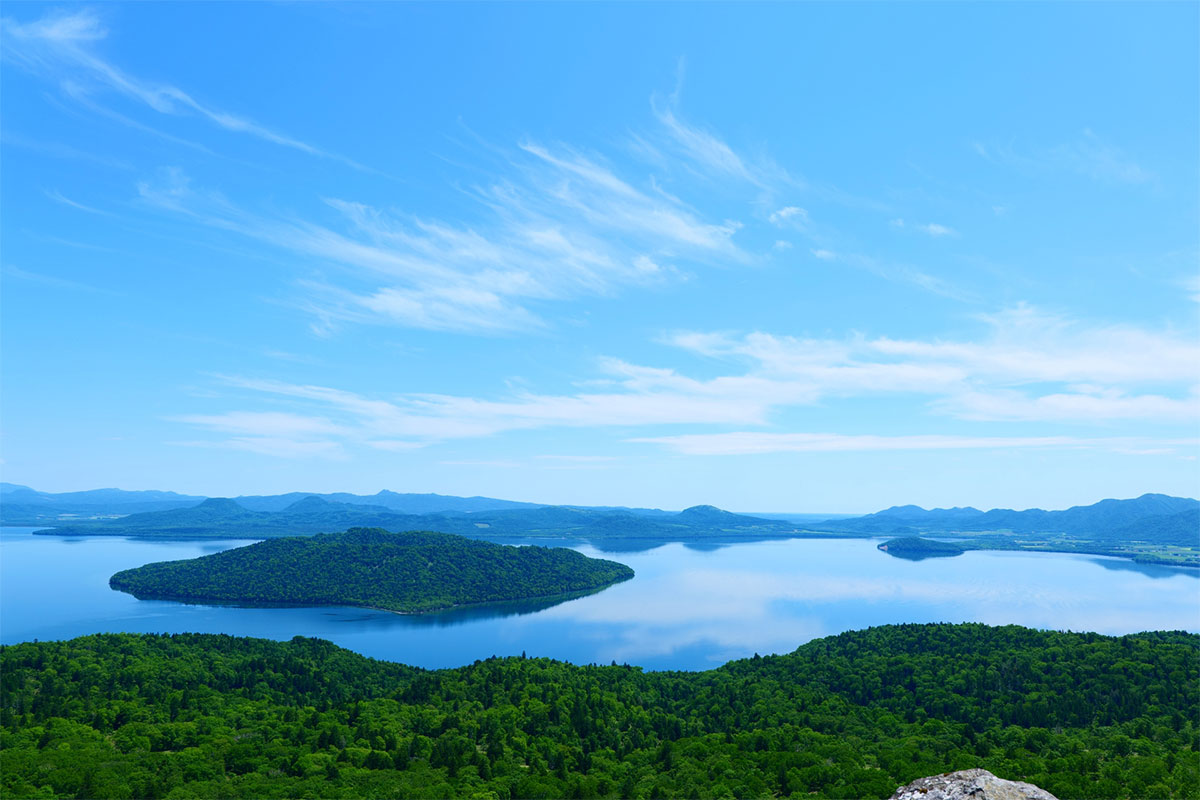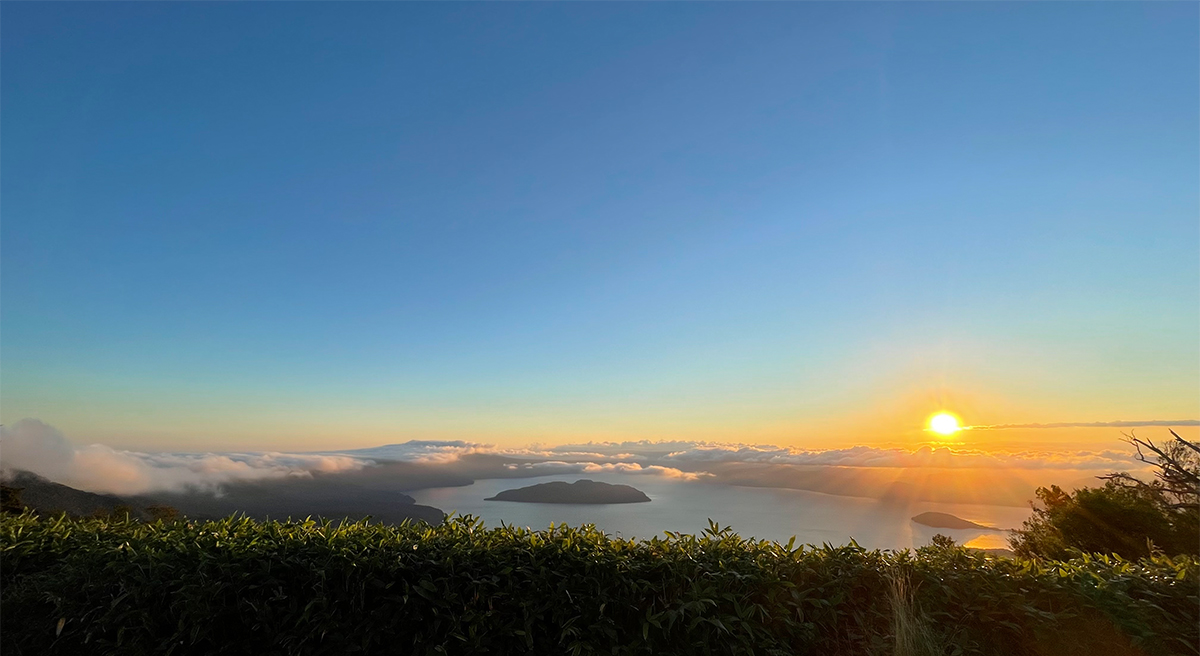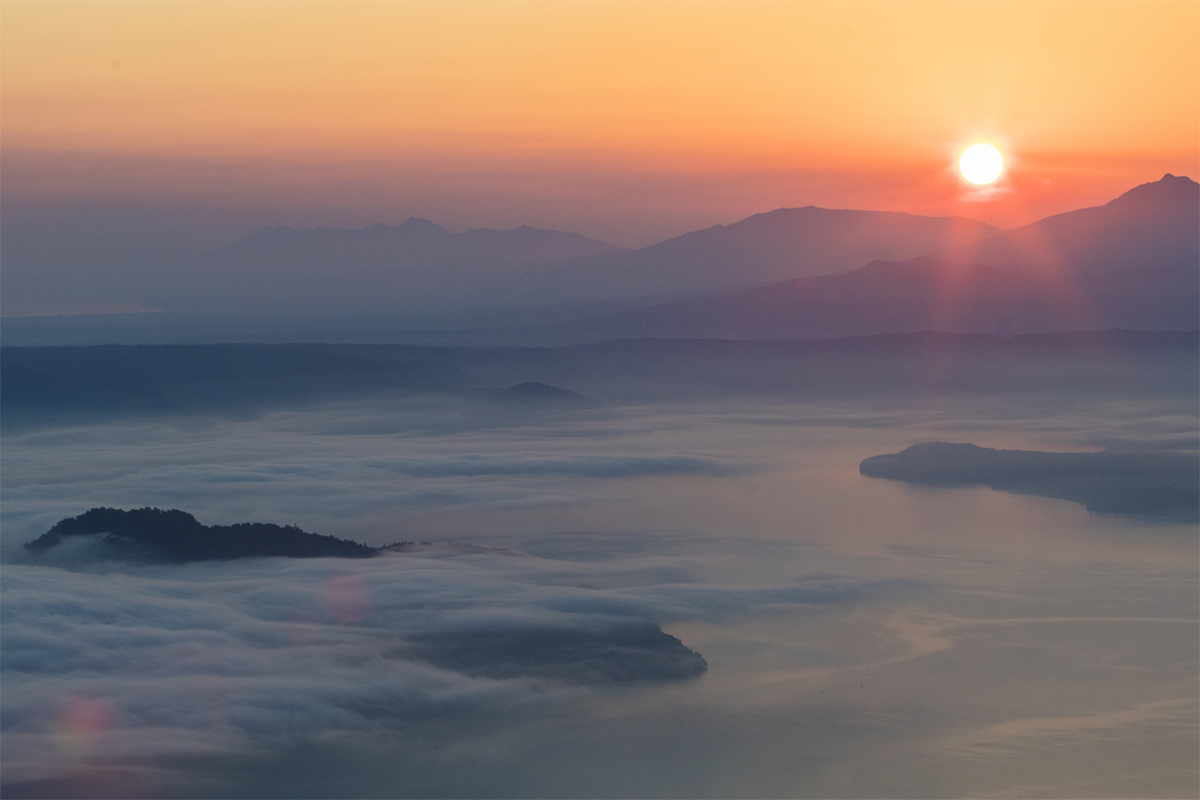 Yes, if you go to Tsubetsu Pass early in the morning in the autumn season, you can also see the sea of clouds. It's so beautiful!
Also, there are some Onsen(hot springs) in Lake Kussharo.
In winter, swans come to the onsen.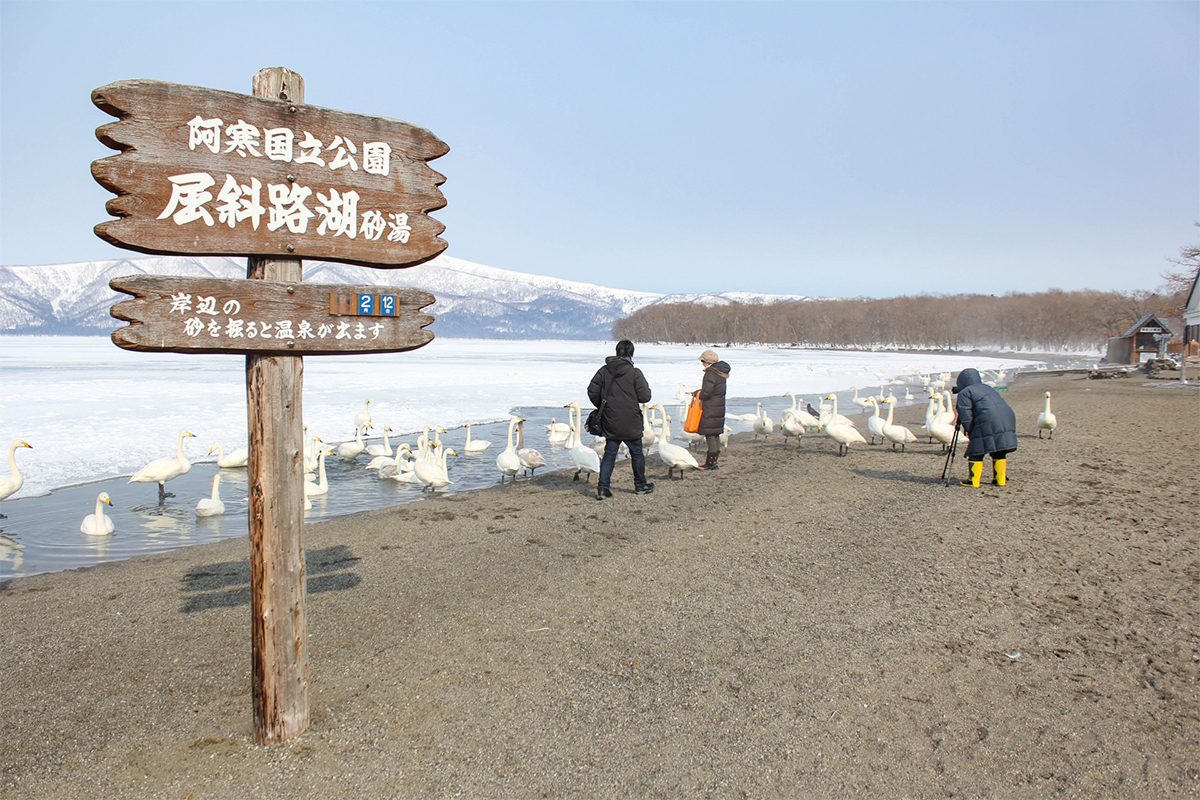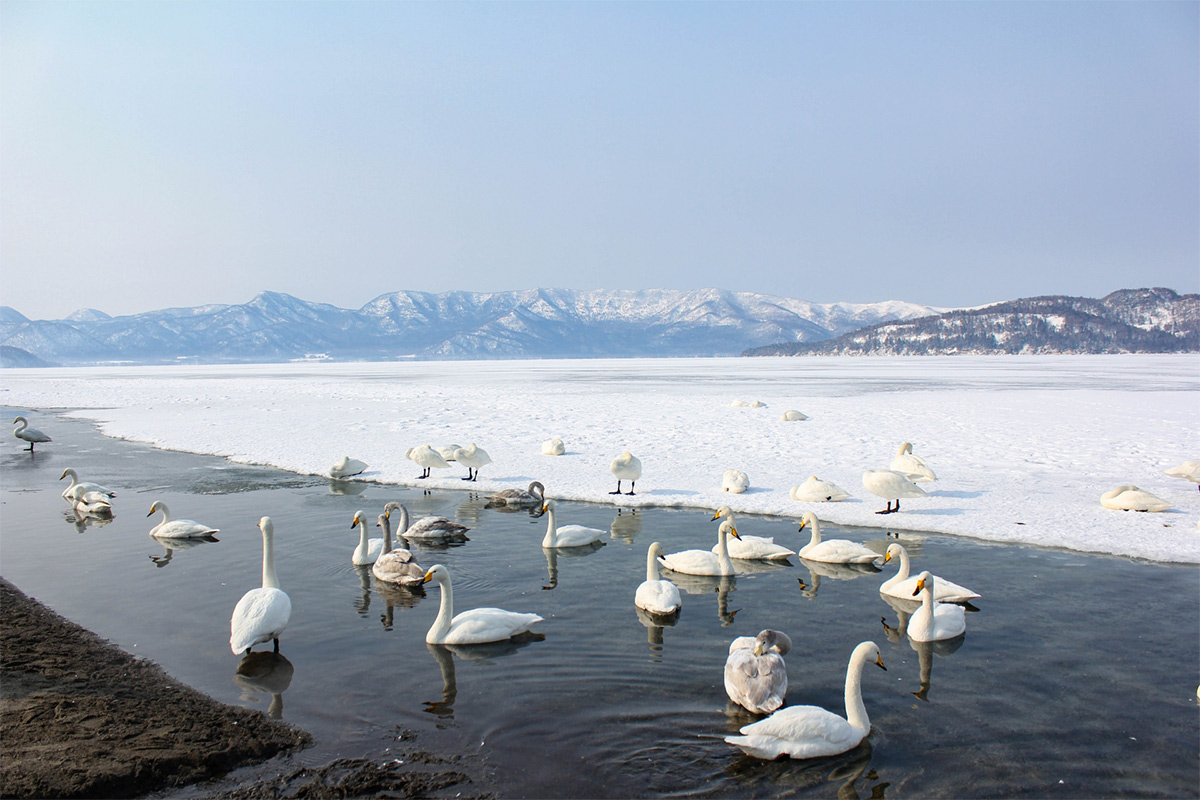 They call it "Sunayu" here, and when you dig, onsen water comes out!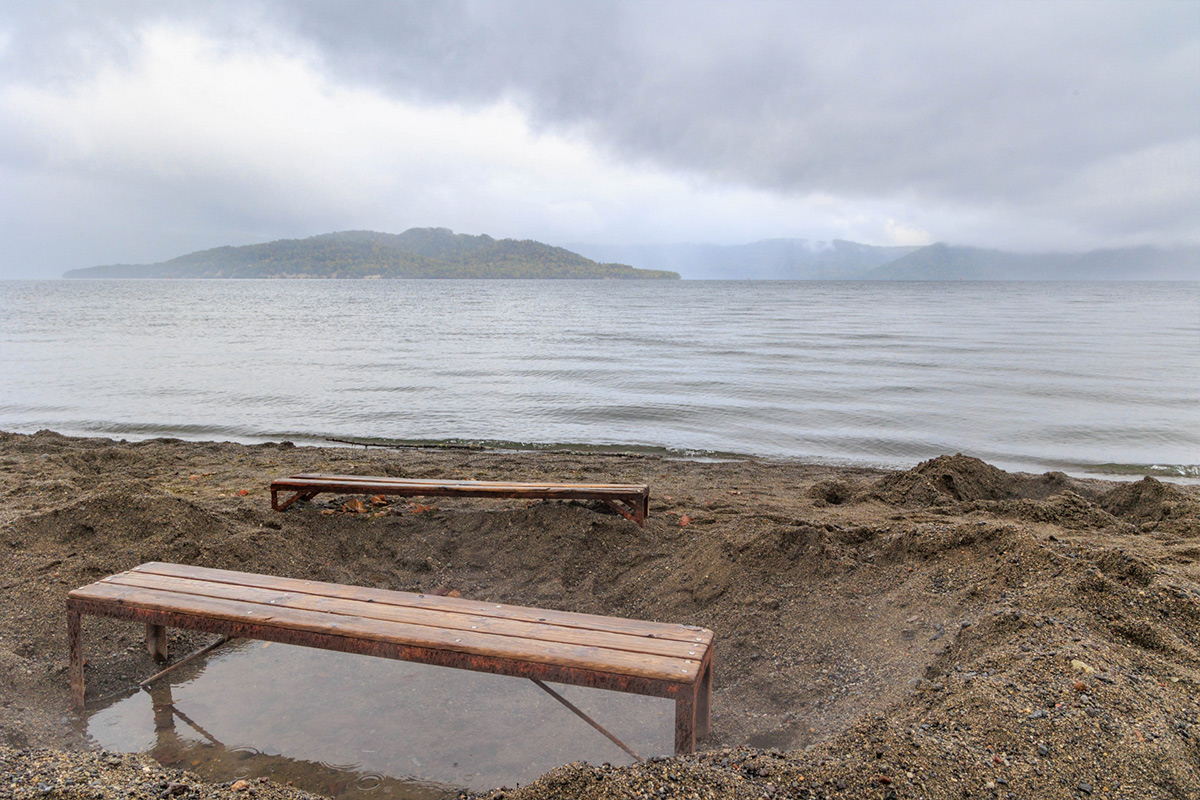 There are shovels available for rent, so please try digging.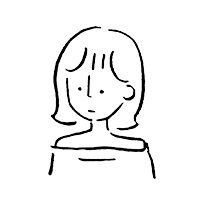 aki