Rocks everywhere! Senkoji Temple in Onomichi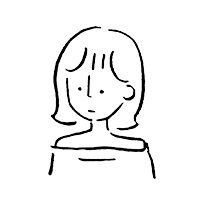 Written by aki
2022.12.13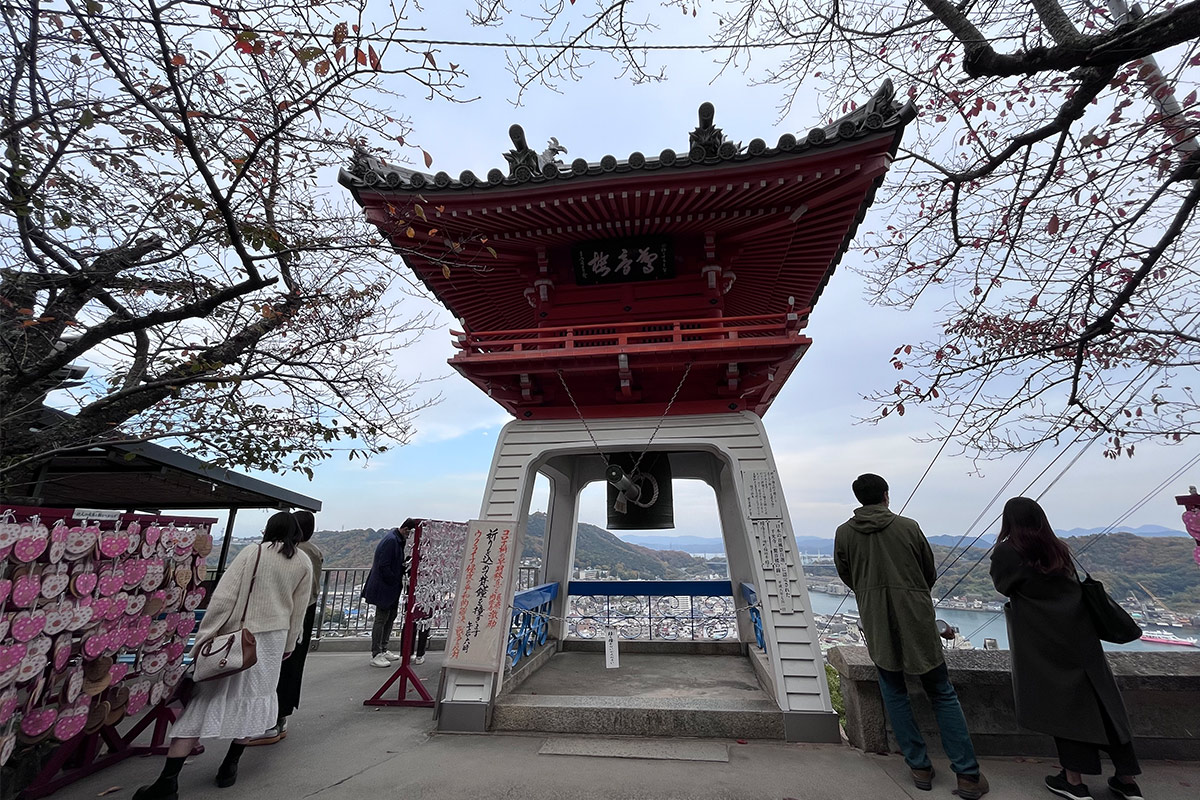 Senkoji Temple, a temple in Onomichi, is located in Senkoji Mountain, 144 meters above sea level.
I went to this Senko-ji Temple during the fall season!
Access to Senkoji Temple
There are two ways to get to Senkoji: by ropeway or on foot.
This time, I decided to take the ropeway up and walk down.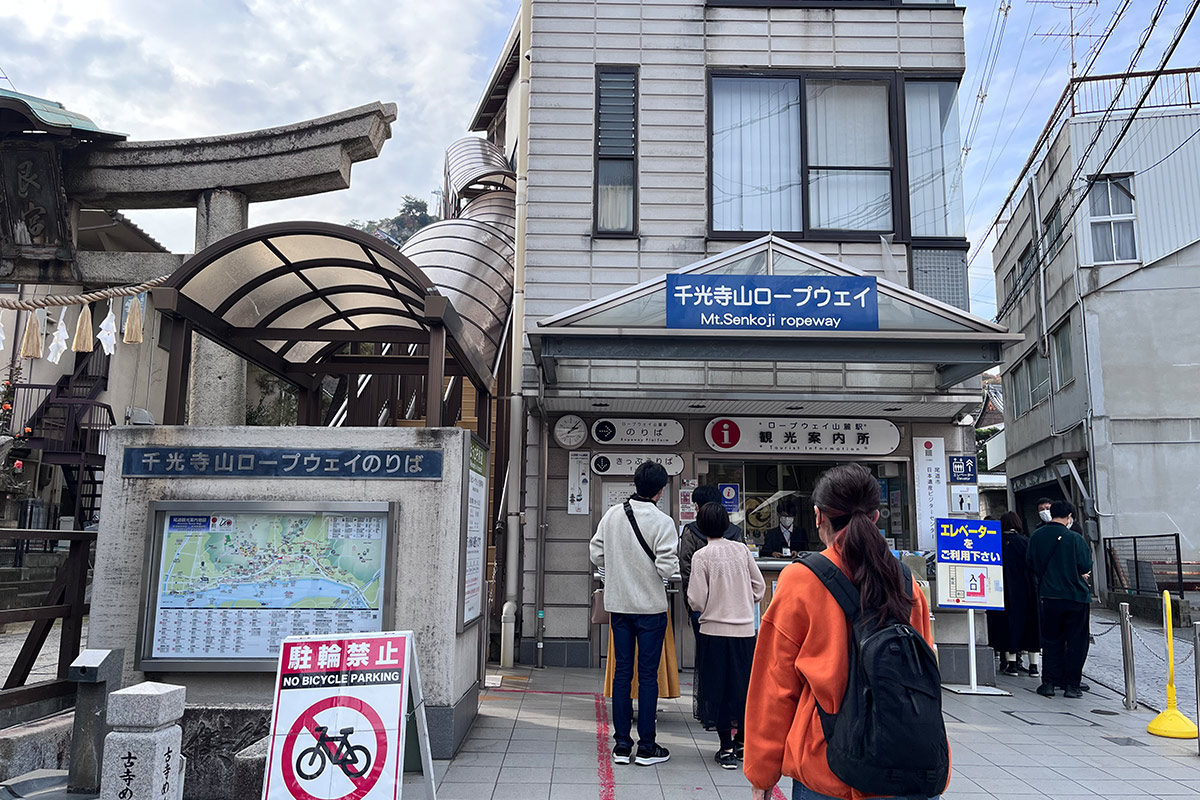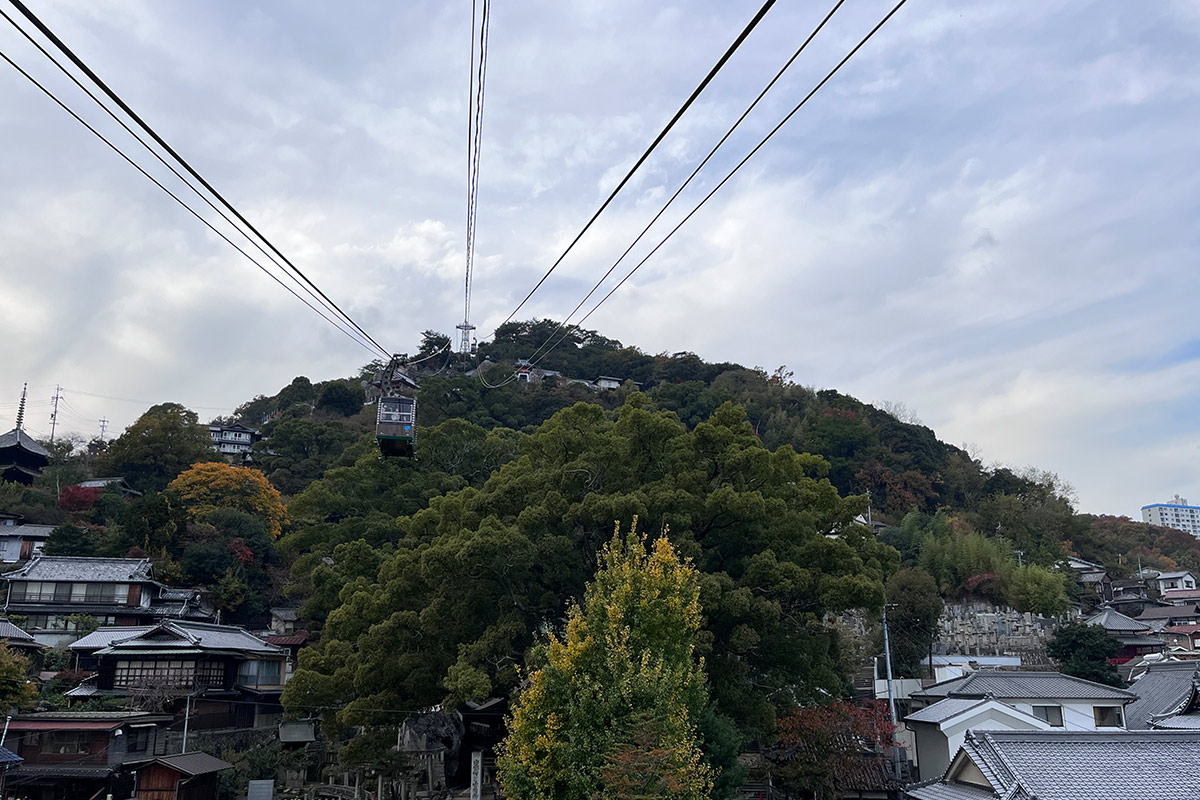 From the ropeway, I was able to climb while viewing the town of Onomichi.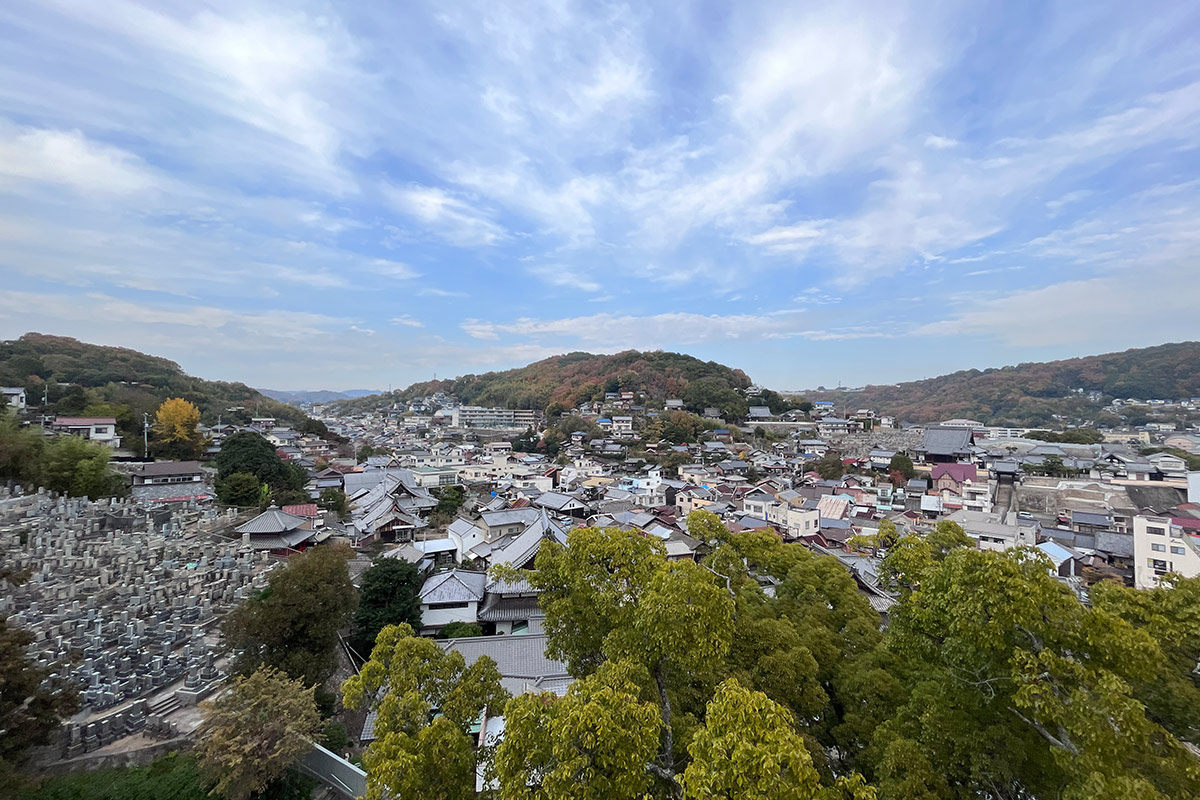 By the way, the reason why I decided to walk back is because there is a cat spot called "Neko no hosomichi" (Cat's narrow path) on the way down the mountain from the temple.
More on Neko no hosomichi in my next blog!
What are the highlights of Senkoji Temple?
Arrived at the main road. From here, you can also see the view of Onomichi.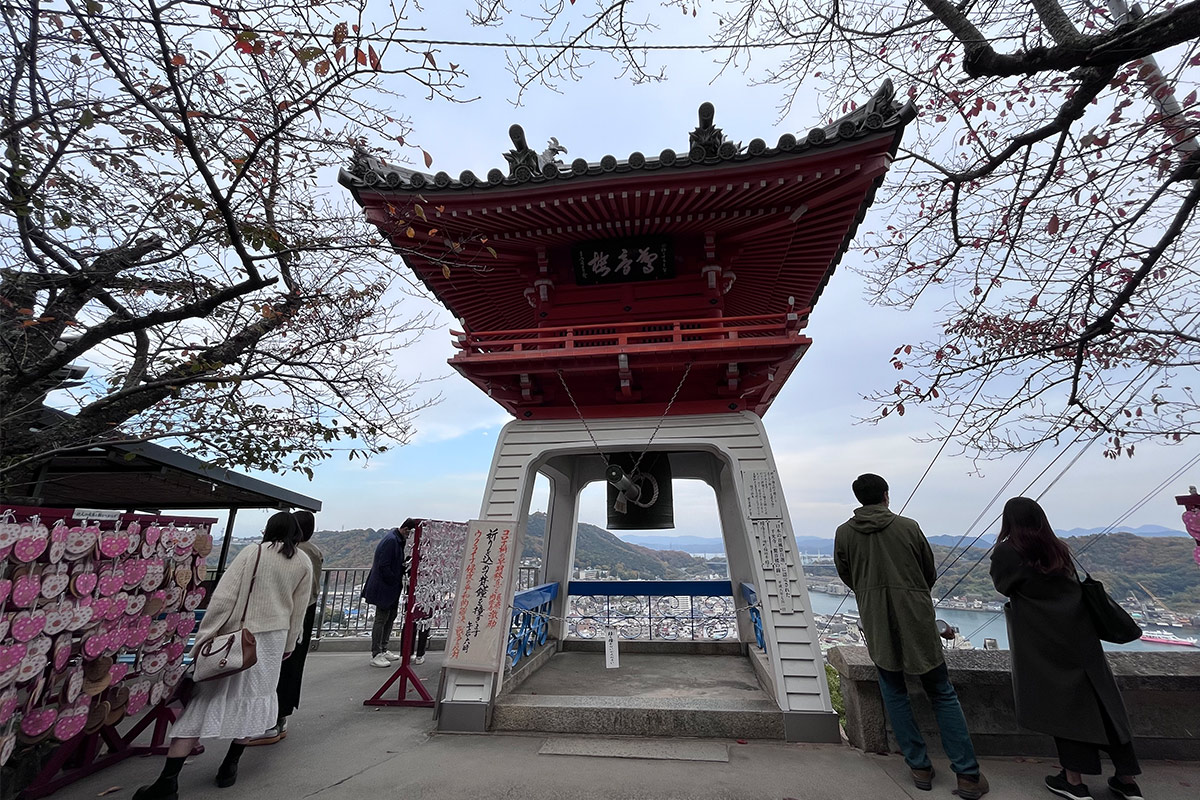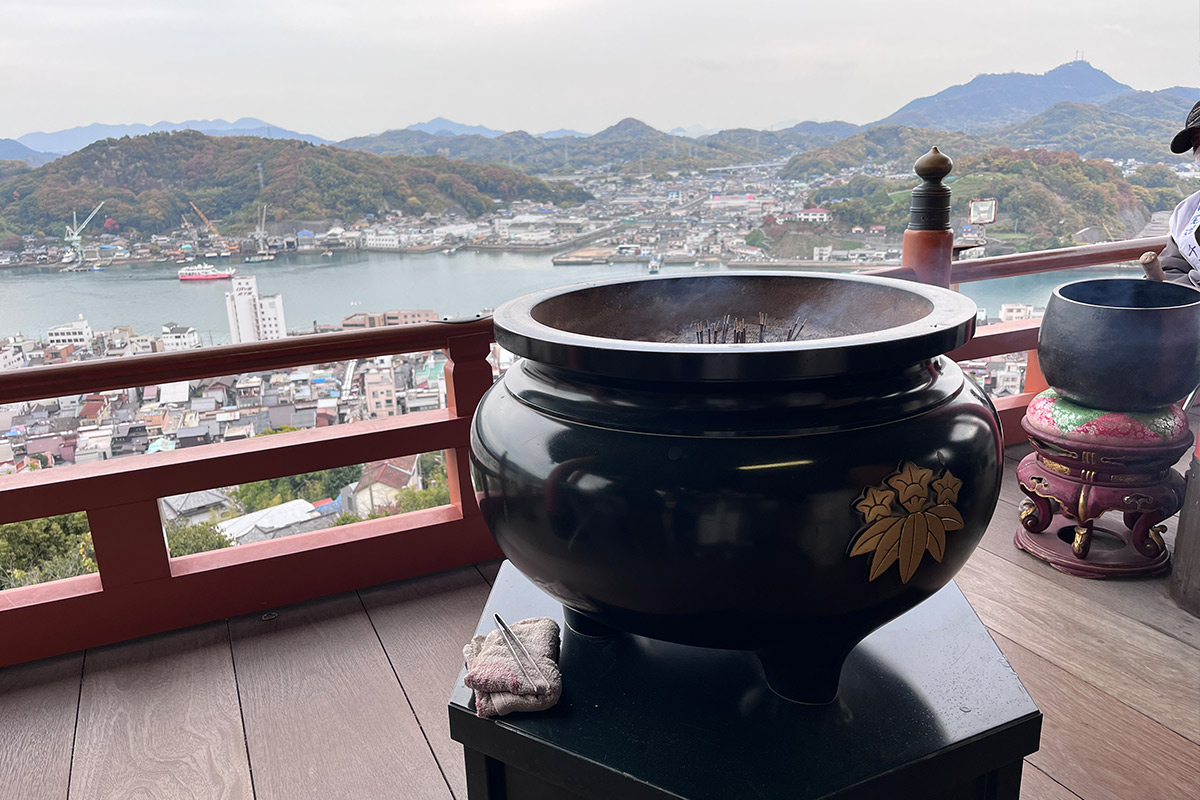 What surprised me most when I arrived at Senko-ji Temple was just how many large rocks there were.
It is said that there is a story called "The Legend of Jade Rock" and that I can see the mysteries of nature such as strange rocks throughout the four seasons.
Each rock is given a name.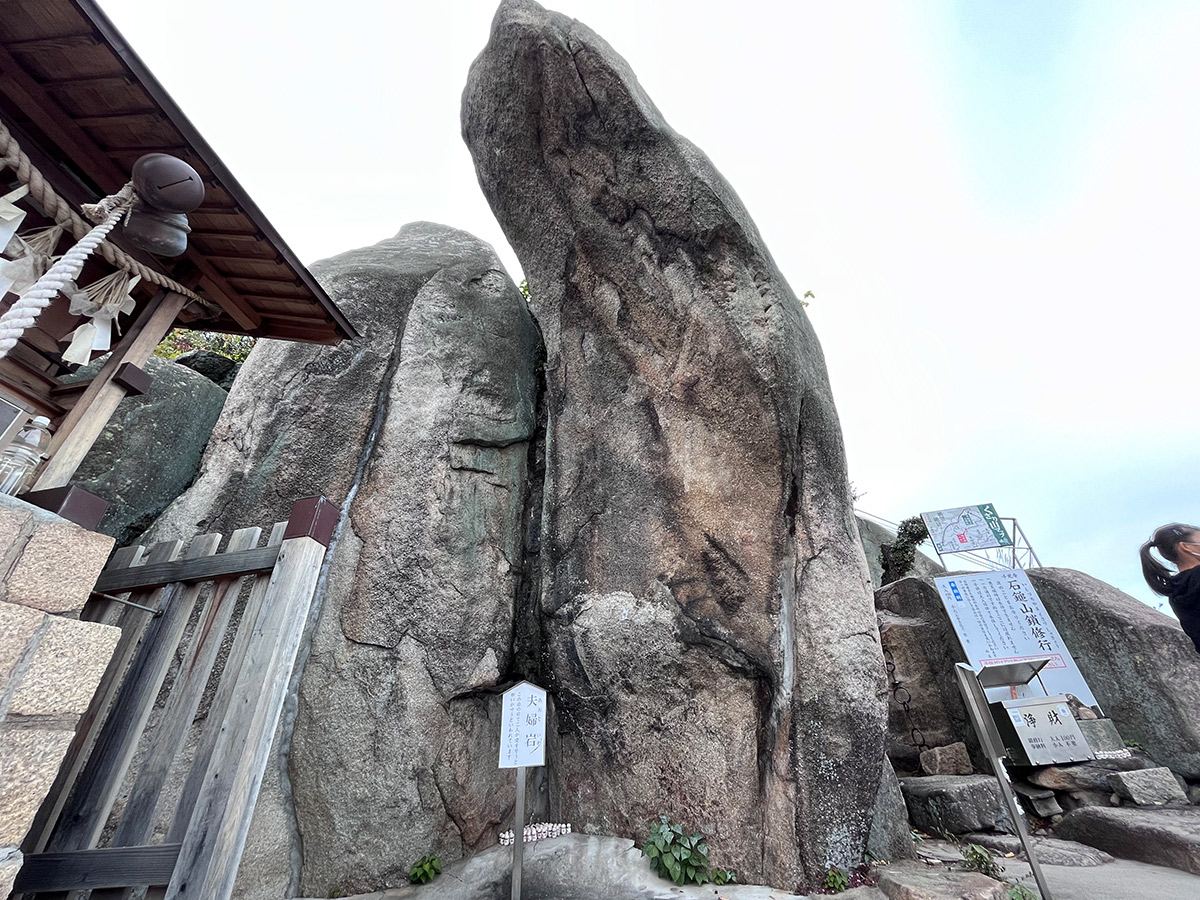 For example, this is "Meoto iwa (married couple rock)".
It is as if they are snuggled together perfectly.
If two people pledge their love in front of this rock, their wishes will come true.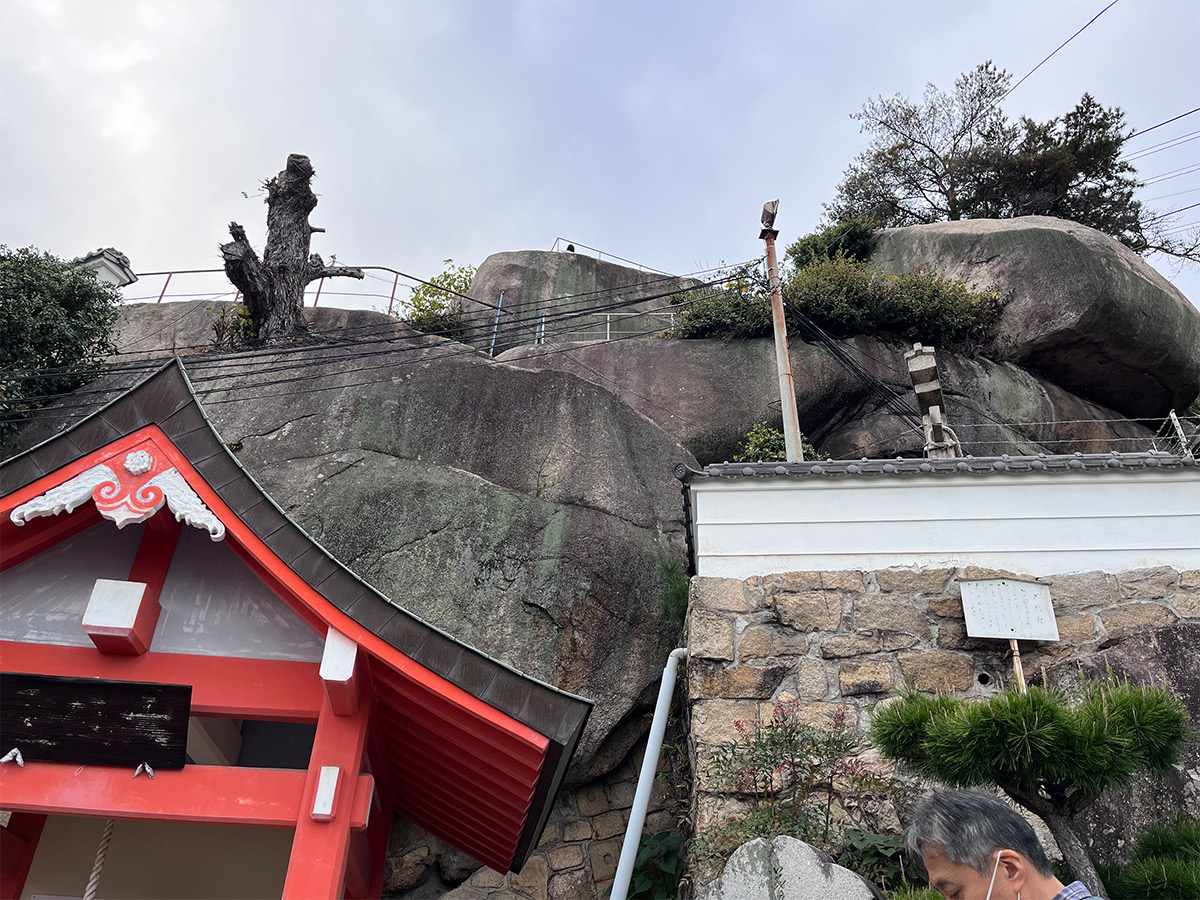 This is Mikasane iwa (Triple rock).
The three rocks are stacked on top of each other in a strange and indescribable shape.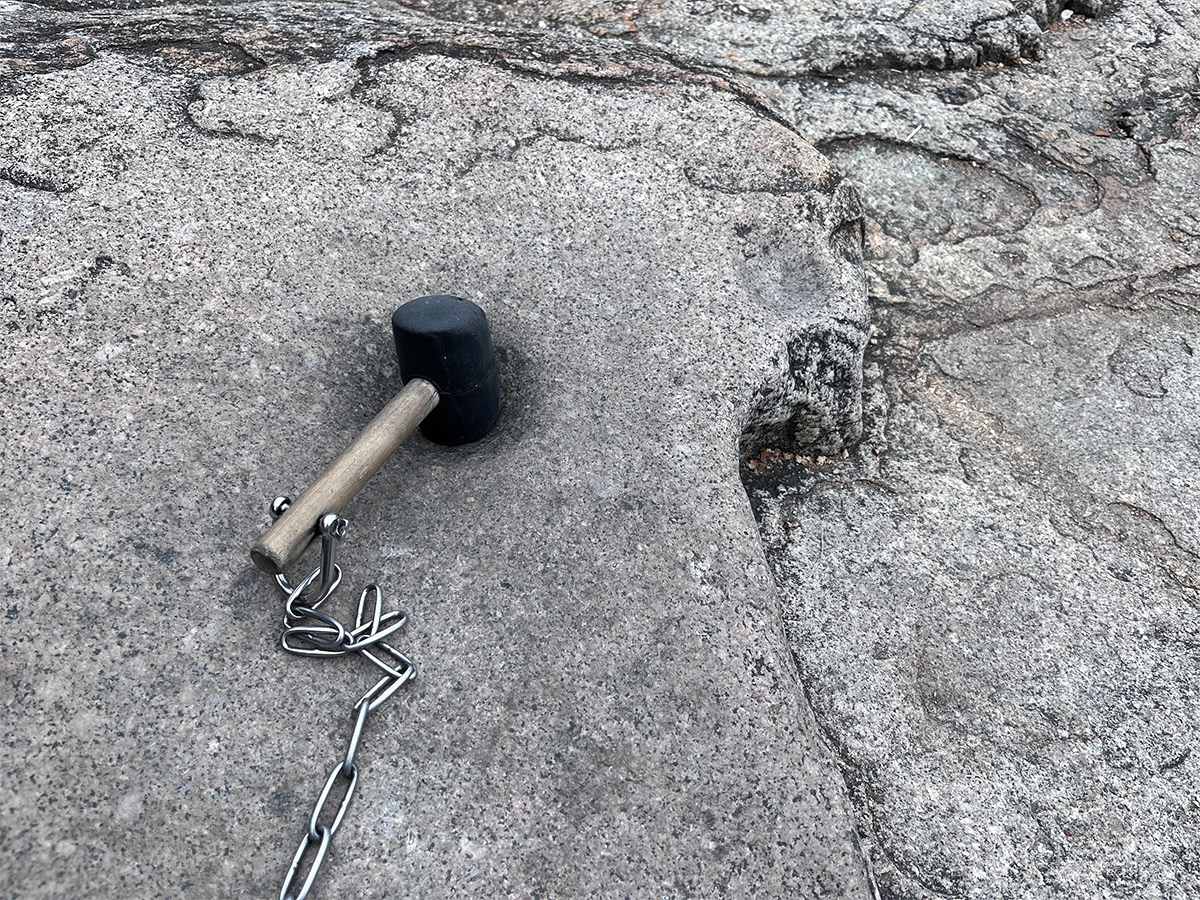 This is "Tsuzumi iwa (Drum rocks)".
When the rocks are struck with a stone, the sound is like a Japanese drum.
It is also called "pompon rock" because of its sound.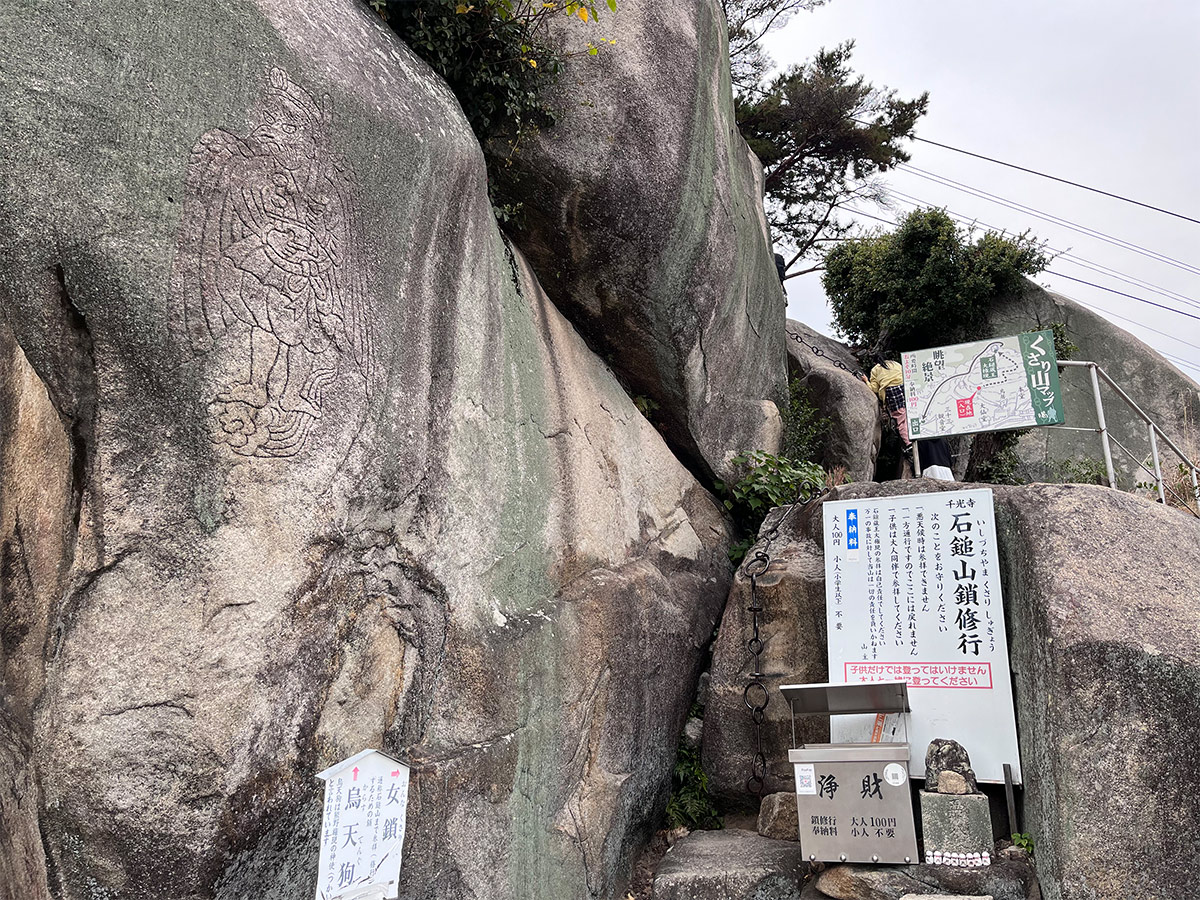 Then there was a place called "Kusari yama". The literal translation is "mountain of chains".
Here, a chain is attached to a rock pile.
When I get to the top, a god is enshrined and you can visit him. It is a kind of training.
I was a little too scared to go, but the kids were up for the challenge.
My personal favorite was the 33 Kannon Hall.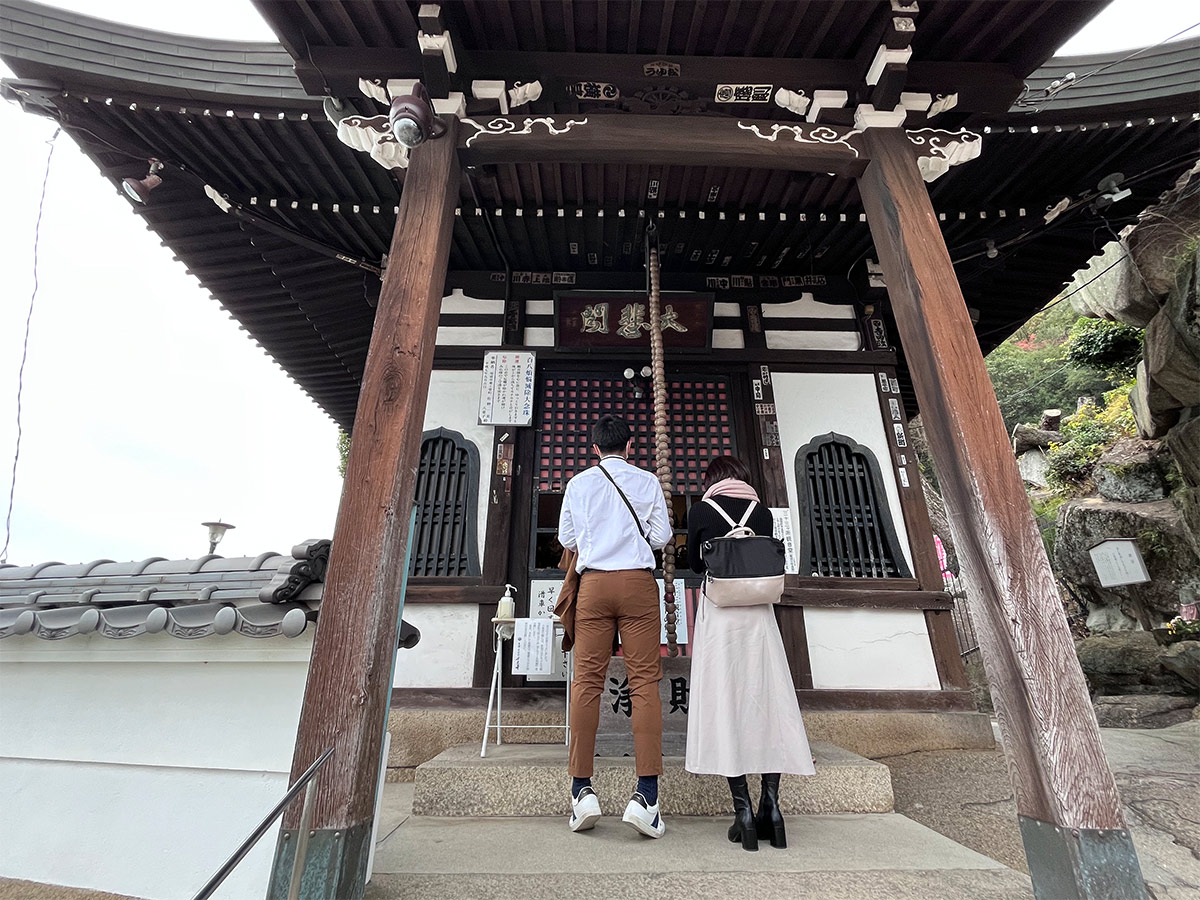 In front of the hall hangs a prayer bead.
When I pull it slowly while thinking of happiness, it makes a sound.
They say this sound cancels out vexations, the root of suffering!
In addition, there are many other bodhisattvas on the grounds.
The Bodhisattva was also wearing a surgical mask.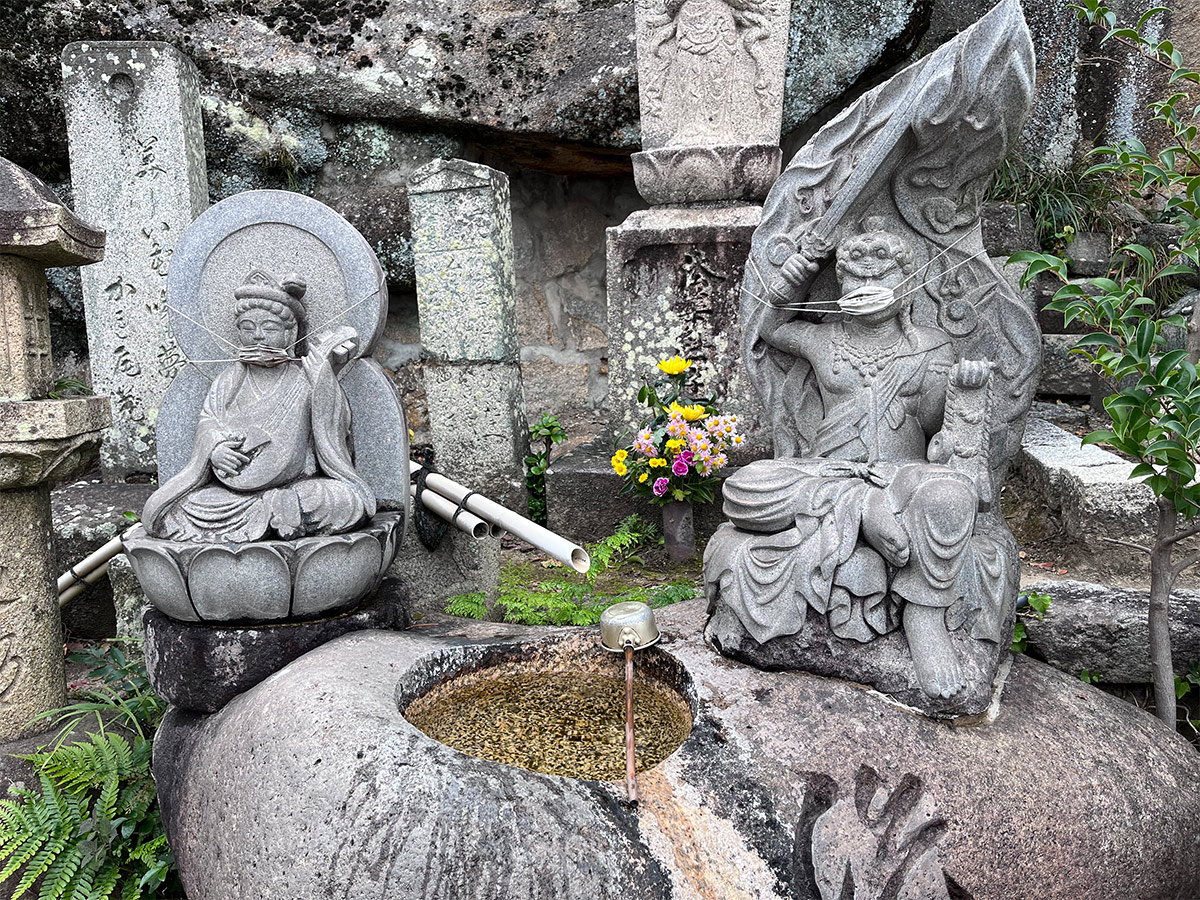 Senkoji Temple is said to be beneficial for good luck and matchmaking. I paid a visit to the temple.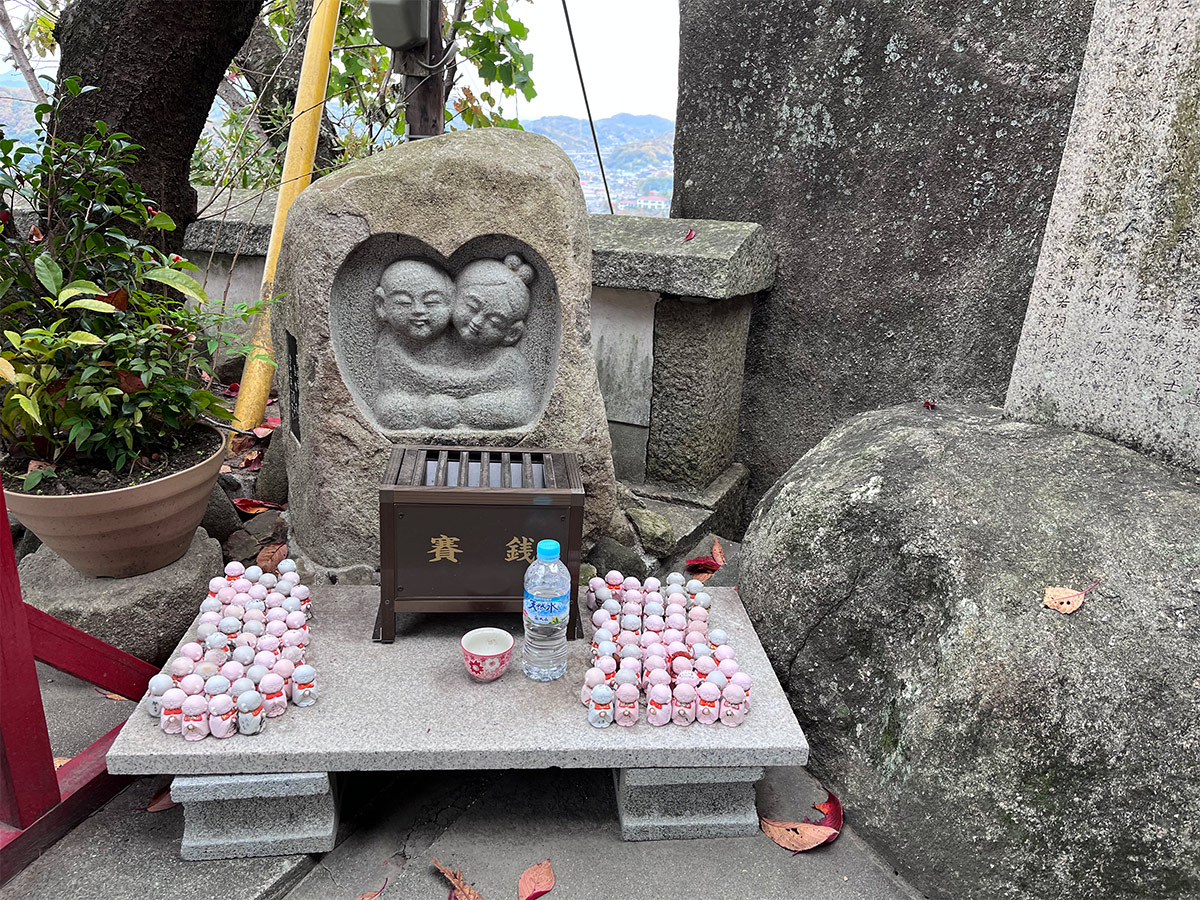 There were also ema (votive votive tablets with wishes written on them).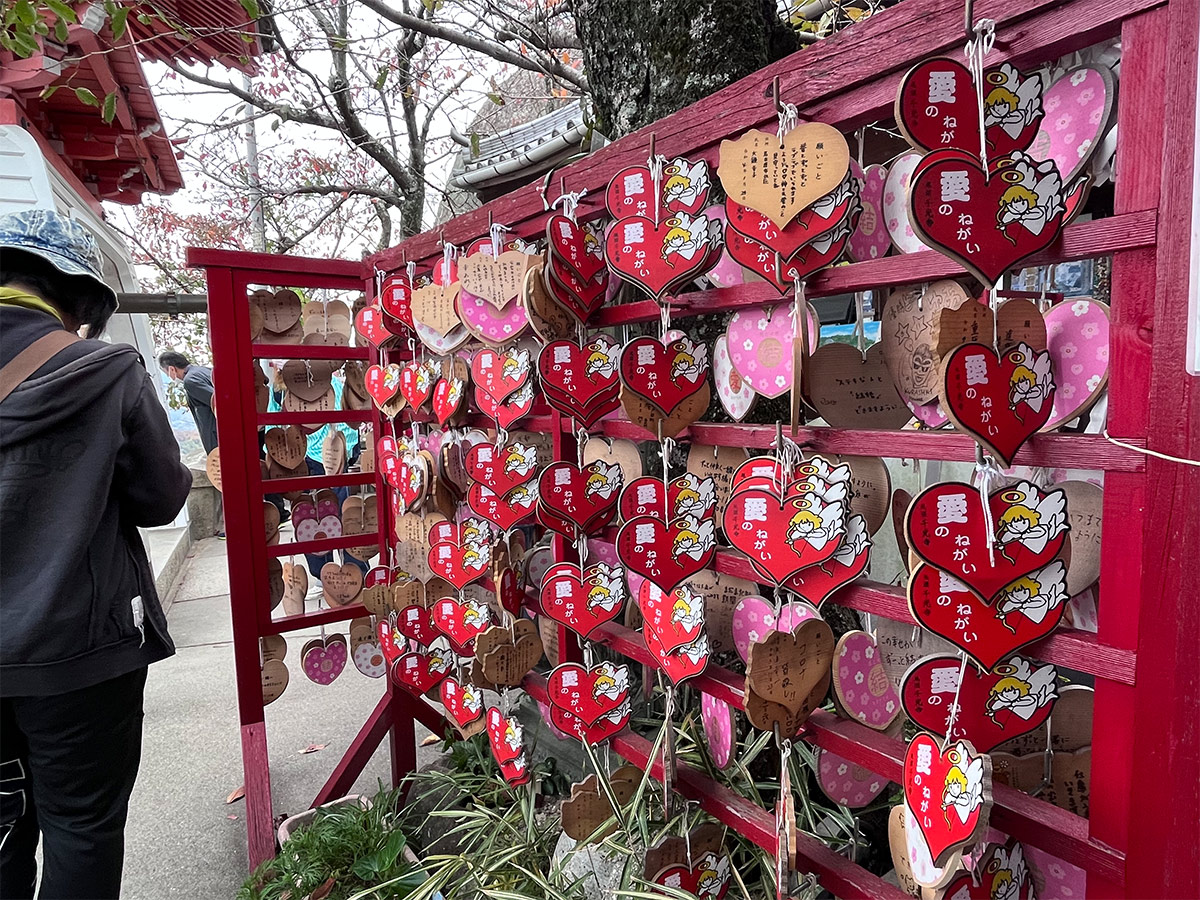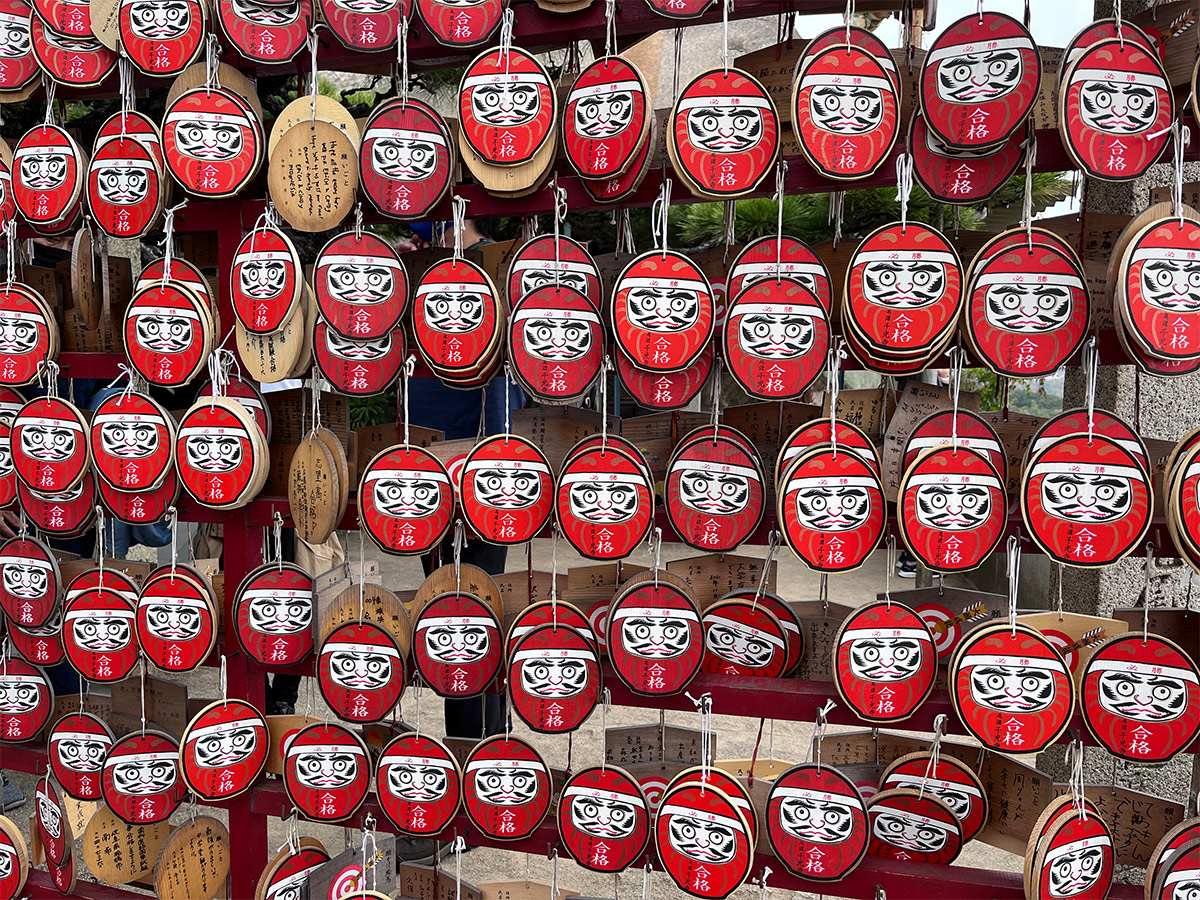 I even found a localized manhole!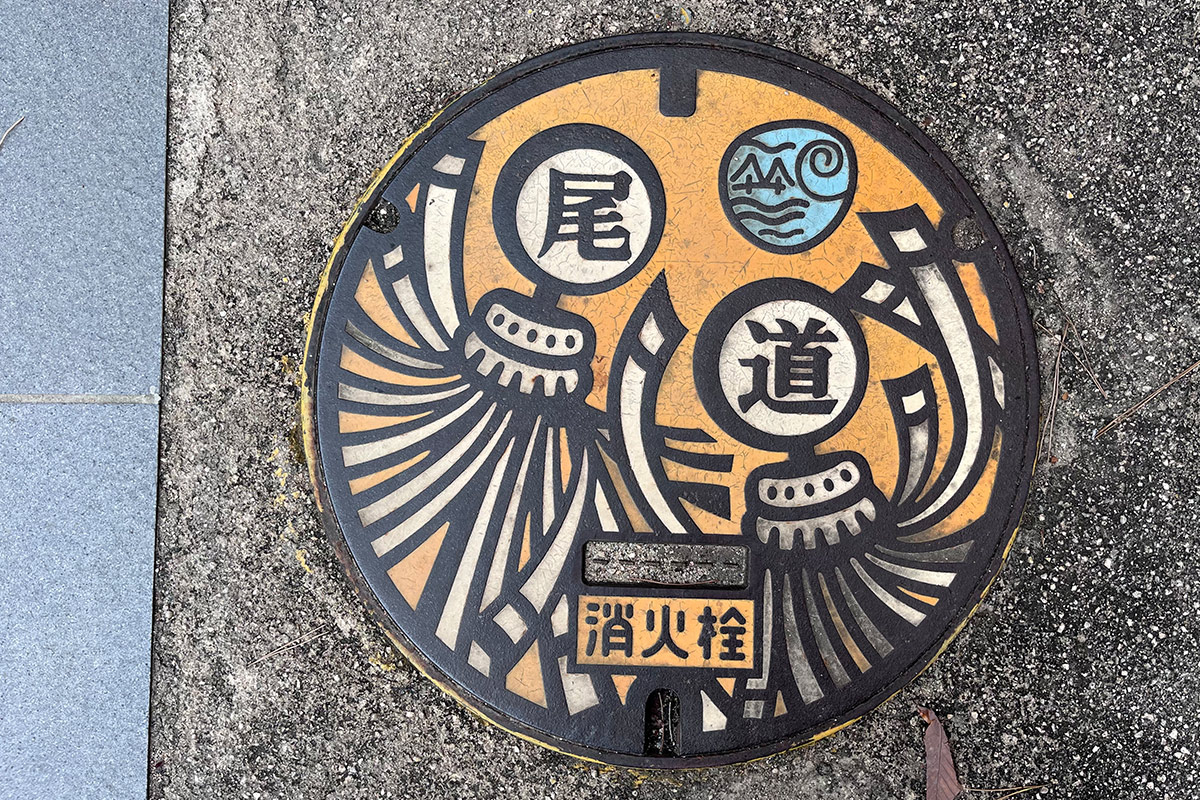 It is a very enjoyable temple to stroll around.
After enjoying the temple, I next walked down the hill to "Neko no hosomichi" (Cat's narrow path).
To be continued in the next blog.
Senkoji Temple(Onomichi)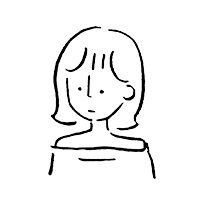 aki