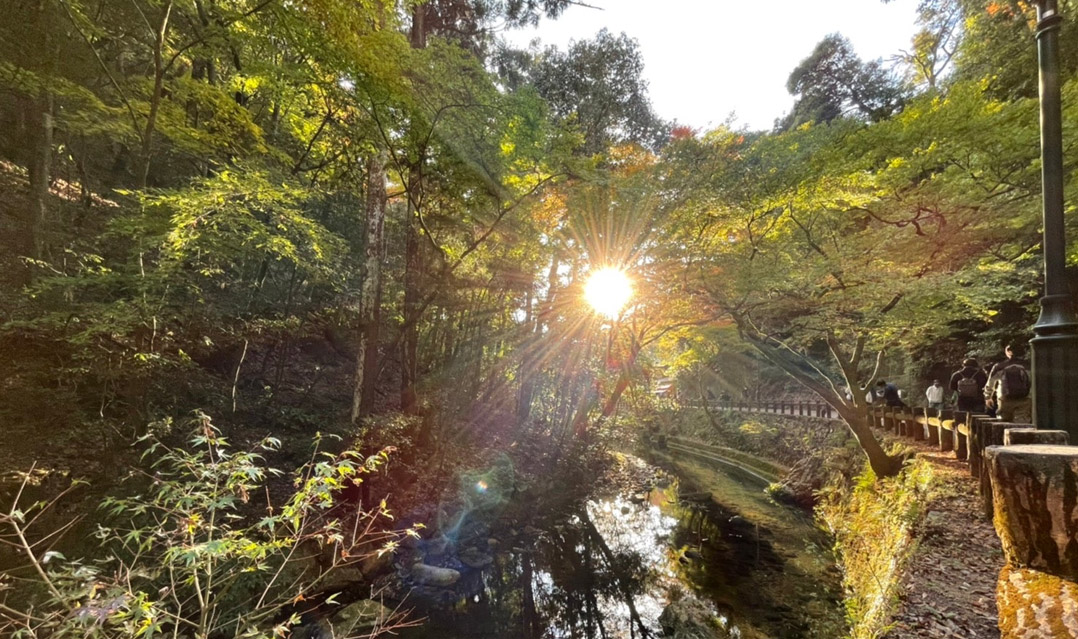 Click here for the first part of the article.

After enjoying the delicious beer, we went sightseeing.
We walked to the Minoh station.
It is a bit far from the beer store to Minoh station, so you may want to take a cab.
Our destination was Minoh Otaki!
It is a tourist attraction that can be reached on foot from Minoh Station, and many people came to enjoy the autumn colors easily.
There are souvenir shops on both sides of the mountain path.
If you look carefully, you will see signs that say "もみじの天ぷら(Momiji no Tenpura)" at every shop.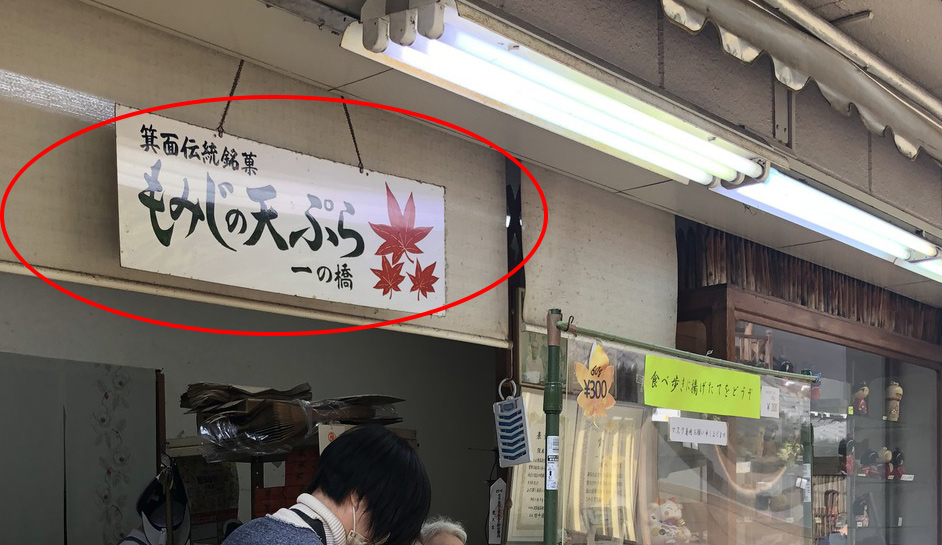 もみじ=leaves
天ぷら=tempura, a type of Japanese food, made by covering small pieces of fish or vegetables in batter and frying them
You're kidding!
I ordered one even though I thought it was a good idea.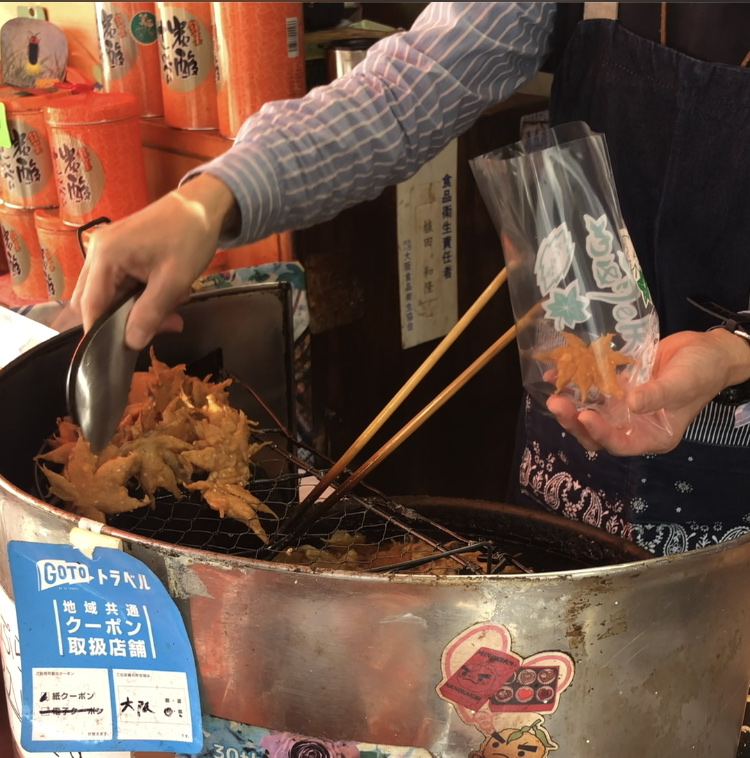 The maple leaves were battered and fried…!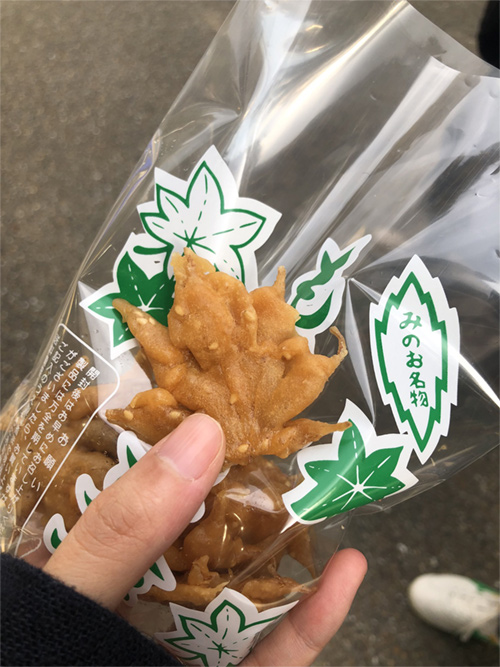 Is it good? I wondered as I took a bite… "Sweet!"
It has a gentle sweetness, just like a cookie. The crunchy texture makes it hard to stop eating.
It's a very delicious sweet.
As we walked further… there were beautiful autumn leaves!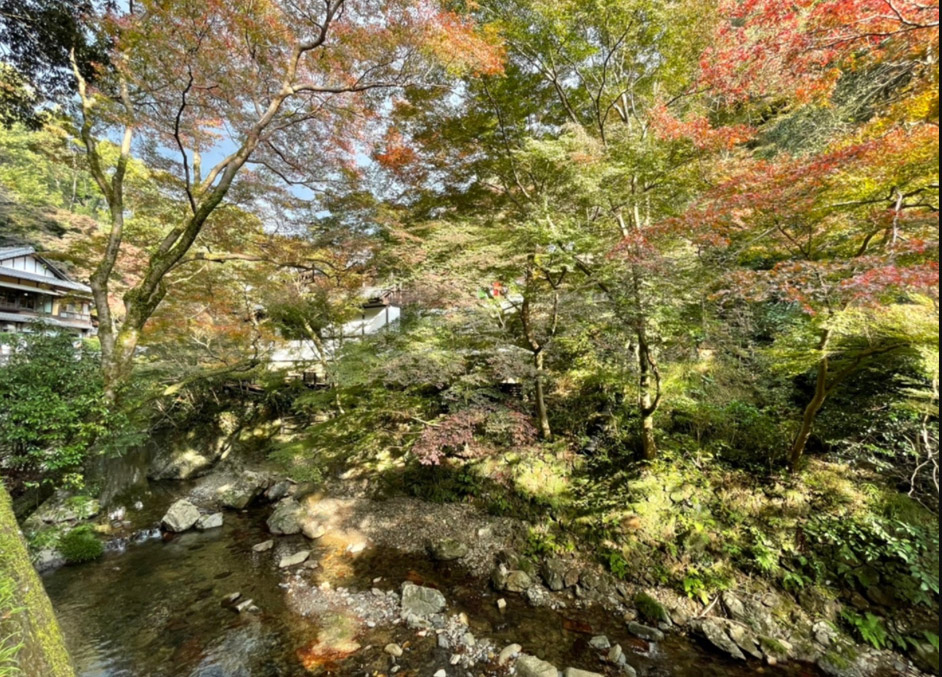 The air is clear and very comfortable.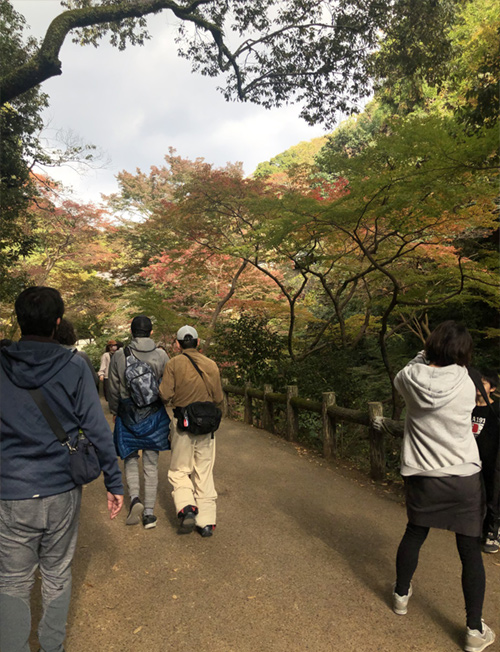 There was also an oden shop. Oden" in the fall and winter when the weather is getting colder. It's good!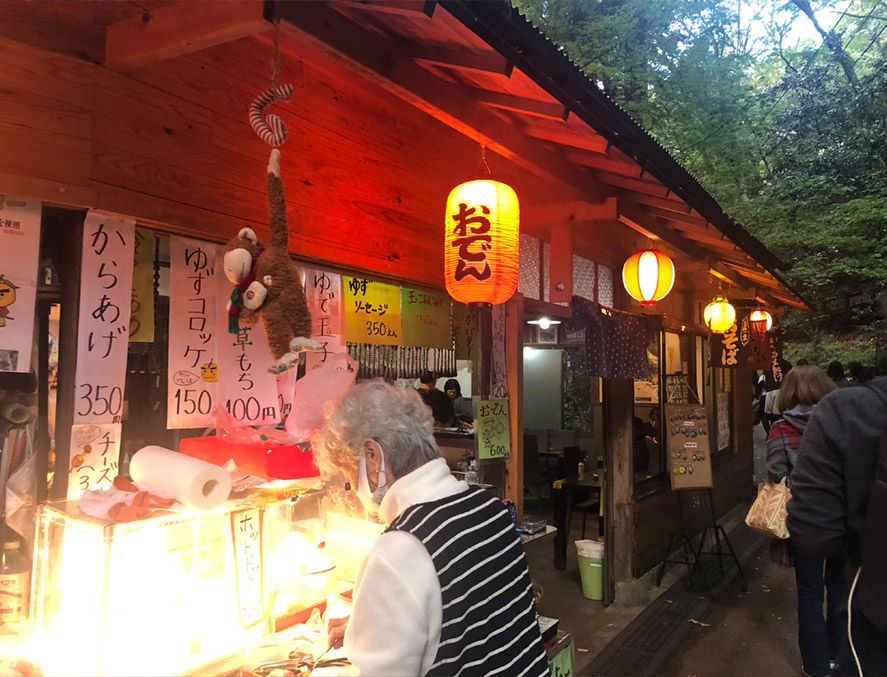 What is oden? If you are wondering what oden is, check out this article.

We walked slowly for about 40 minutes.
Finally, we reached the waterfall!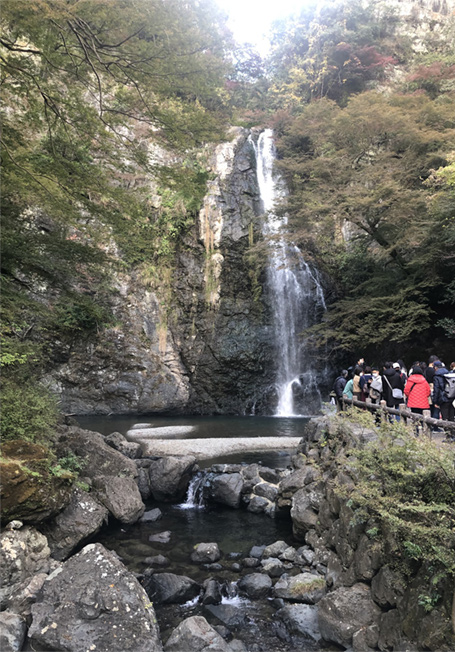 The sound of the waterfall flowing down. It was very comfortable.
We even found a monkey! They took away the sweets dropped by tourists at a glance (lol).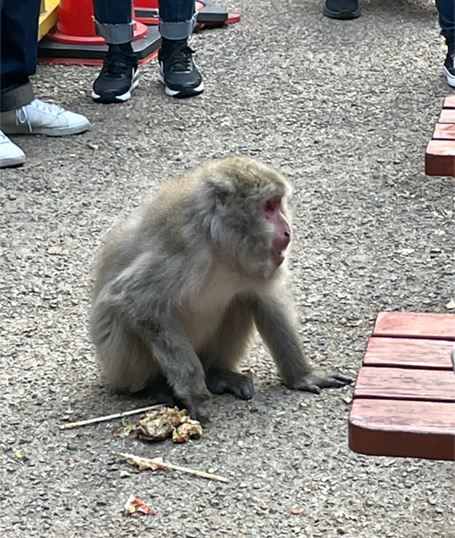 Now, the way back is downhill.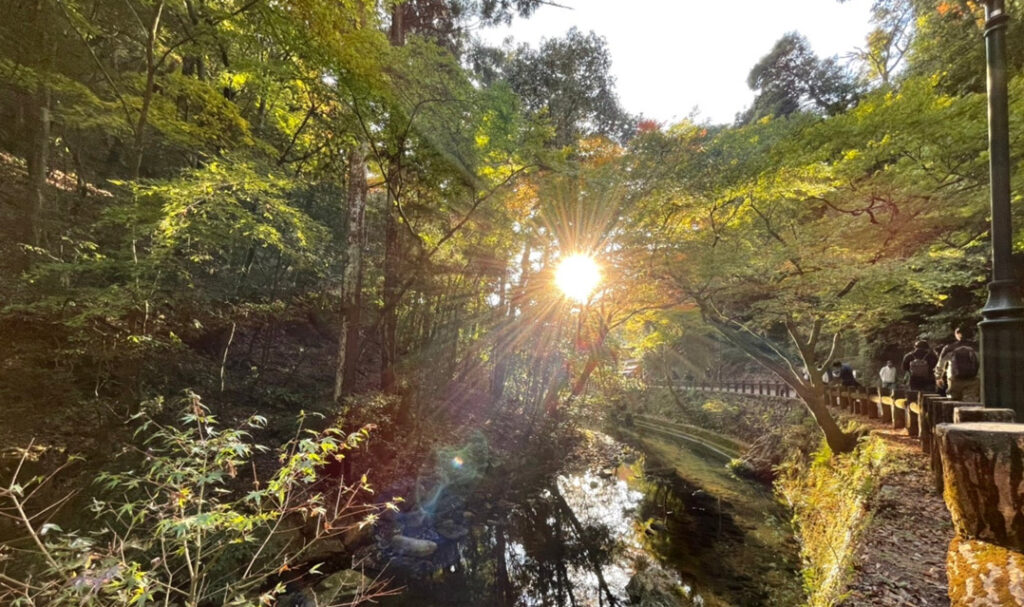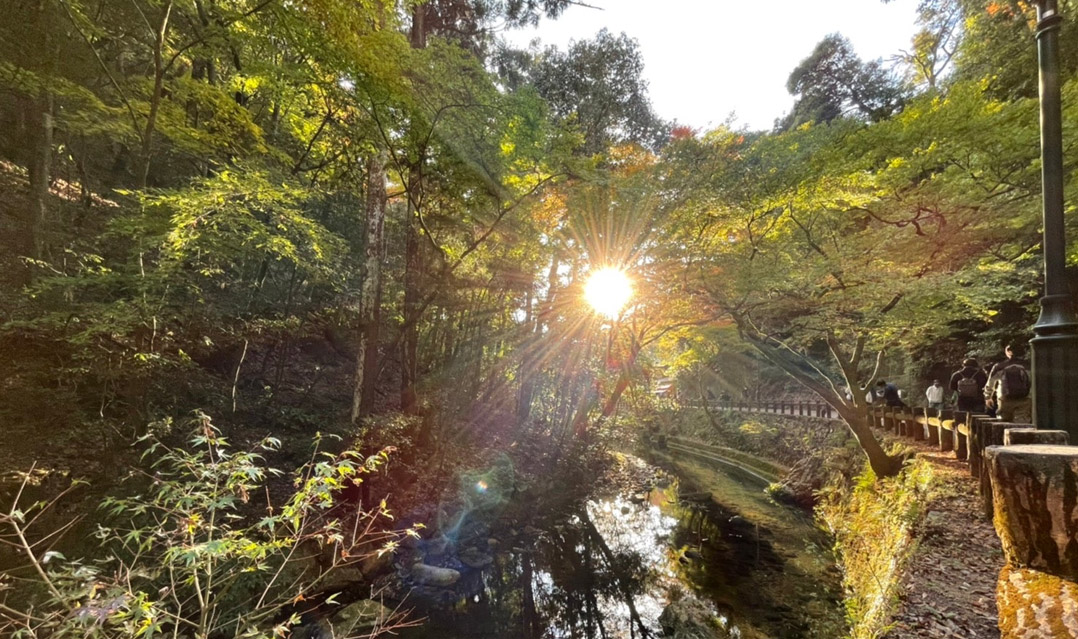 The setting sun was just coming in, creating a fantastic atmosphere.
We walked a long distance back and forth, so my legs were a little tired at the end.
I would have liked to have taken a hot spring bath, but it was a day trip, so another time~.
This time we visited during the autumn foliage season, but hiking in the fresh green season also looks very pleasant.
If you're ever in Minoh, be sure to try the Minoh Beer or the Momiji Tempura!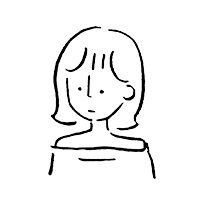 aki