How to drink Umeshu(Japanese plum wine)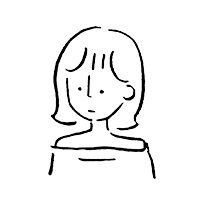 Written by aki
2022.07.22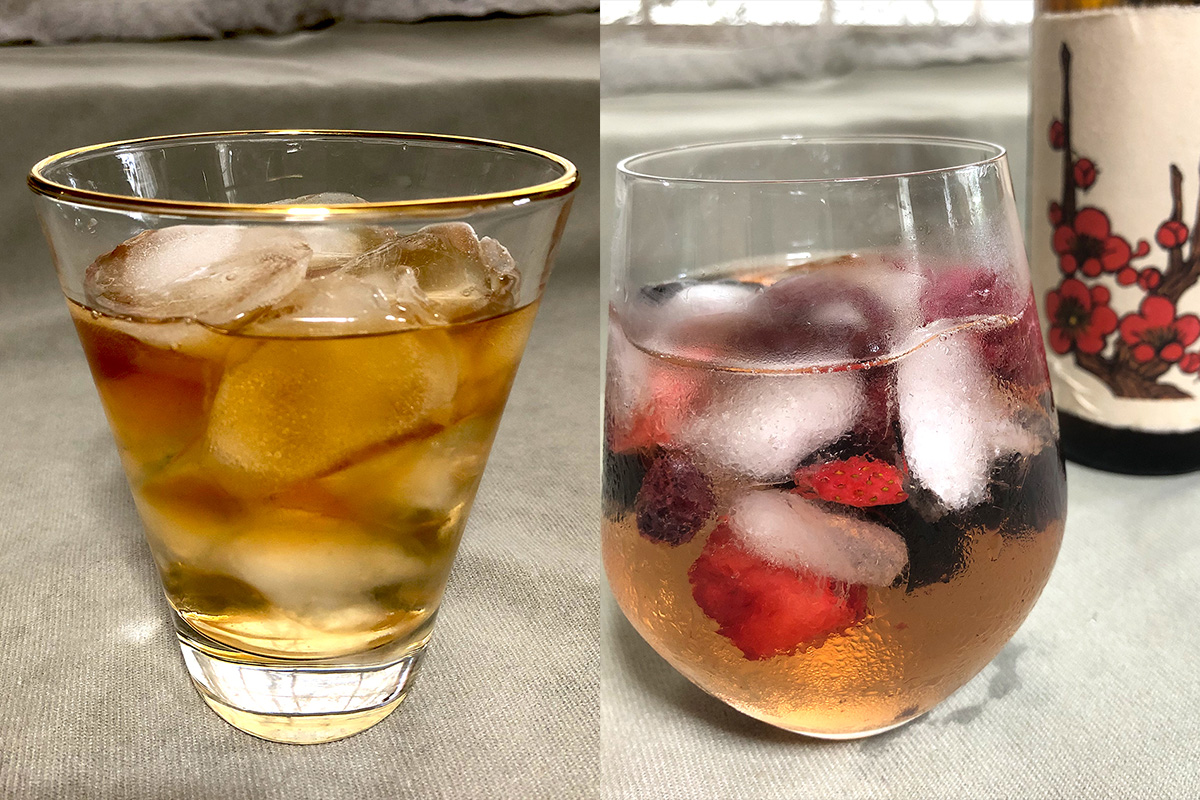 Umeshu (Japanese plum wine) is one of the Japanese liqueurs.
Like whiskey, it can be drunk in a variety of arrangements.
In this issue, we will introduce how to drink Umeshu and how to call it in Japanese.
The classic way to drink Umeshu
1.On the rocks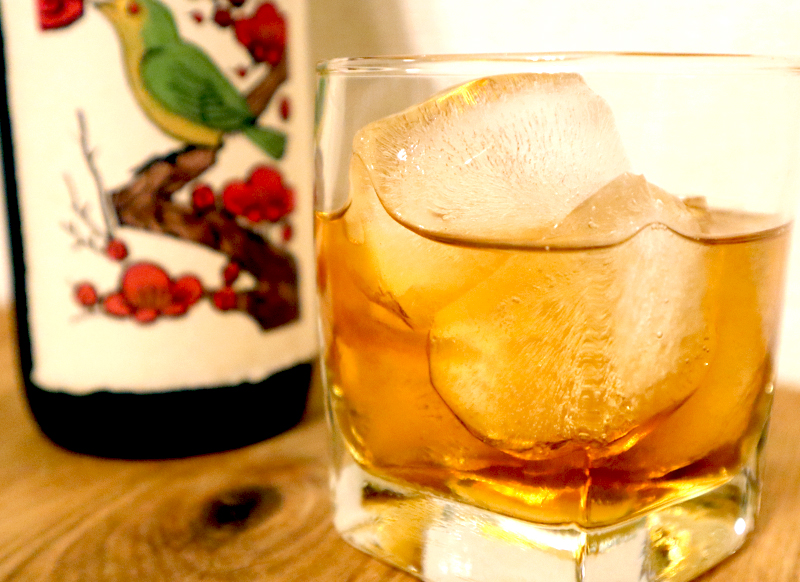 A way of drinking plum wine poured into a glass filled with ice.
The sourness and sweetness of the ume can be felt well.
2.Mizuwari
Mizuwari is a method of mixing liquor with water.
Recommended for those who do not like alcohol. You can taste the gentle sweetness and sourness of ume.
mizu=water,waru=mix alcohol with something else.
3.Tansanwari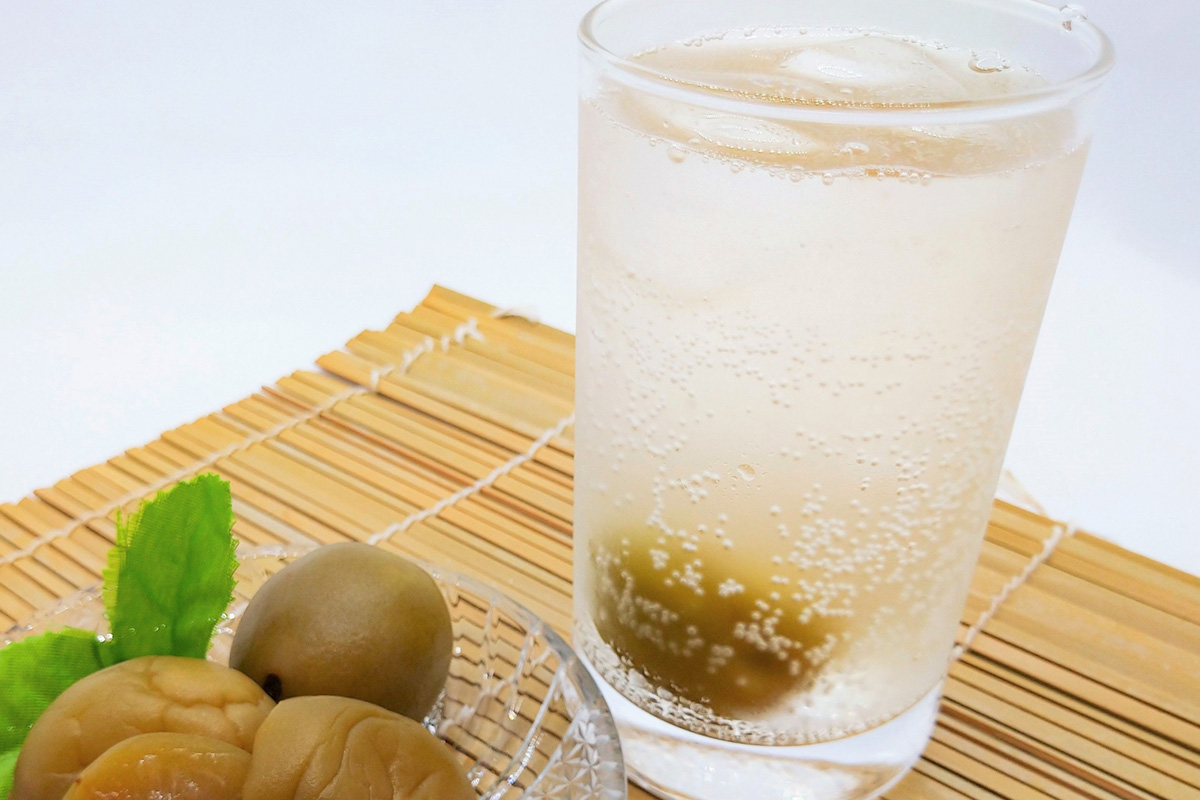 This drink is made by mixing liquor with soda.
(tansan=soda.)
4.Oyuwari
Oyuwari is a drinking method in which liquor is mixed with hot water.
When Umeshu is mixed with hot water, the vapors are mixed with the fresh aroma of plums, which is very relaxing.
This drink is recommended when you want to take a break before bed or when you want to warm up in the cold winter.
These are the four standard types of drinks that can be ordered at Japanese izakaya(Japanese pub).
A slightly different way to drink Umeshu
The standard way to drink it is good, but Umeshu is also delicious in many different arrangements!
Try it when you buy Umeshu and enjoy it at home.
1. Add frozen fruit for added fruity flavor.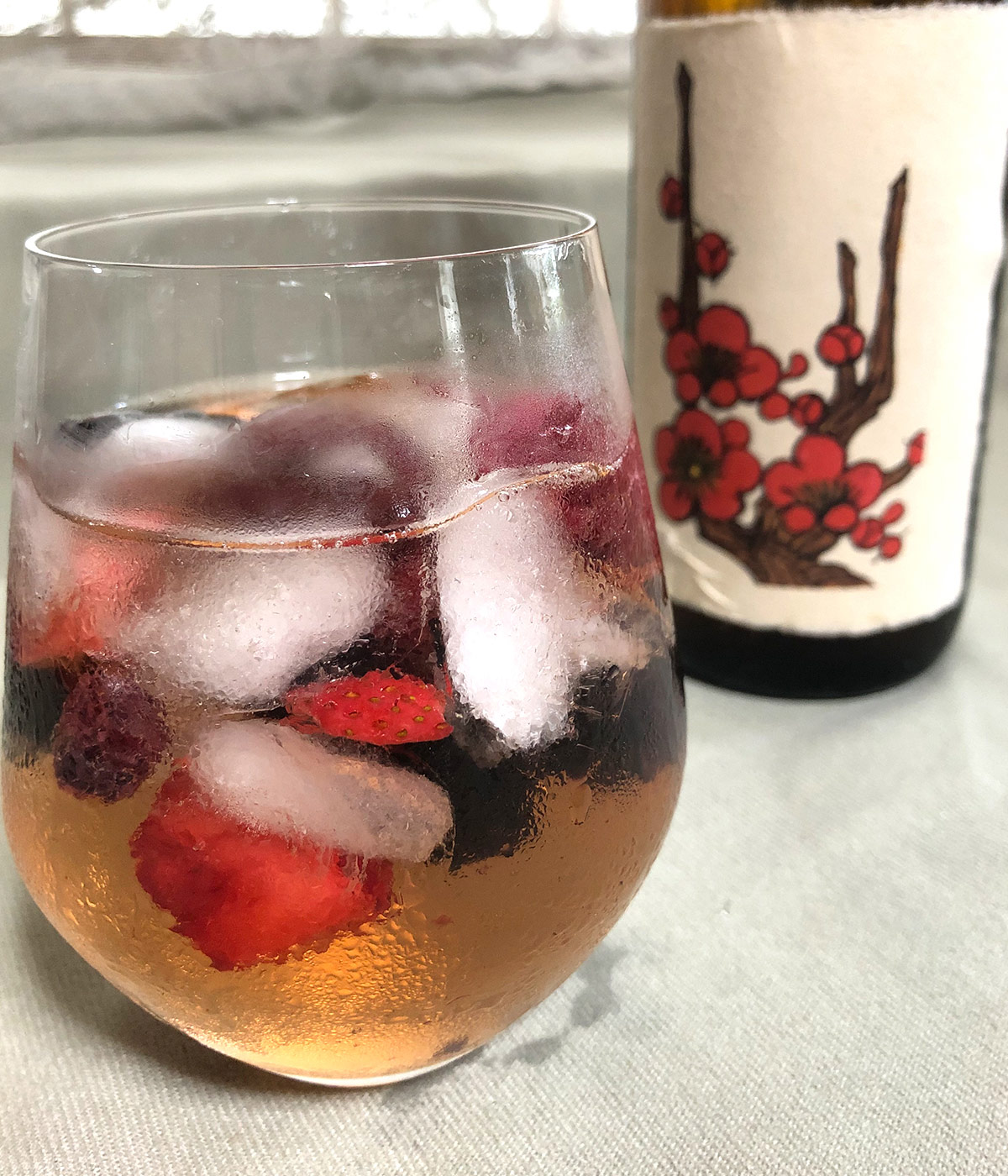 A little dessert-like drink made by adding frozen fruit mix to carbonated plum wine soda.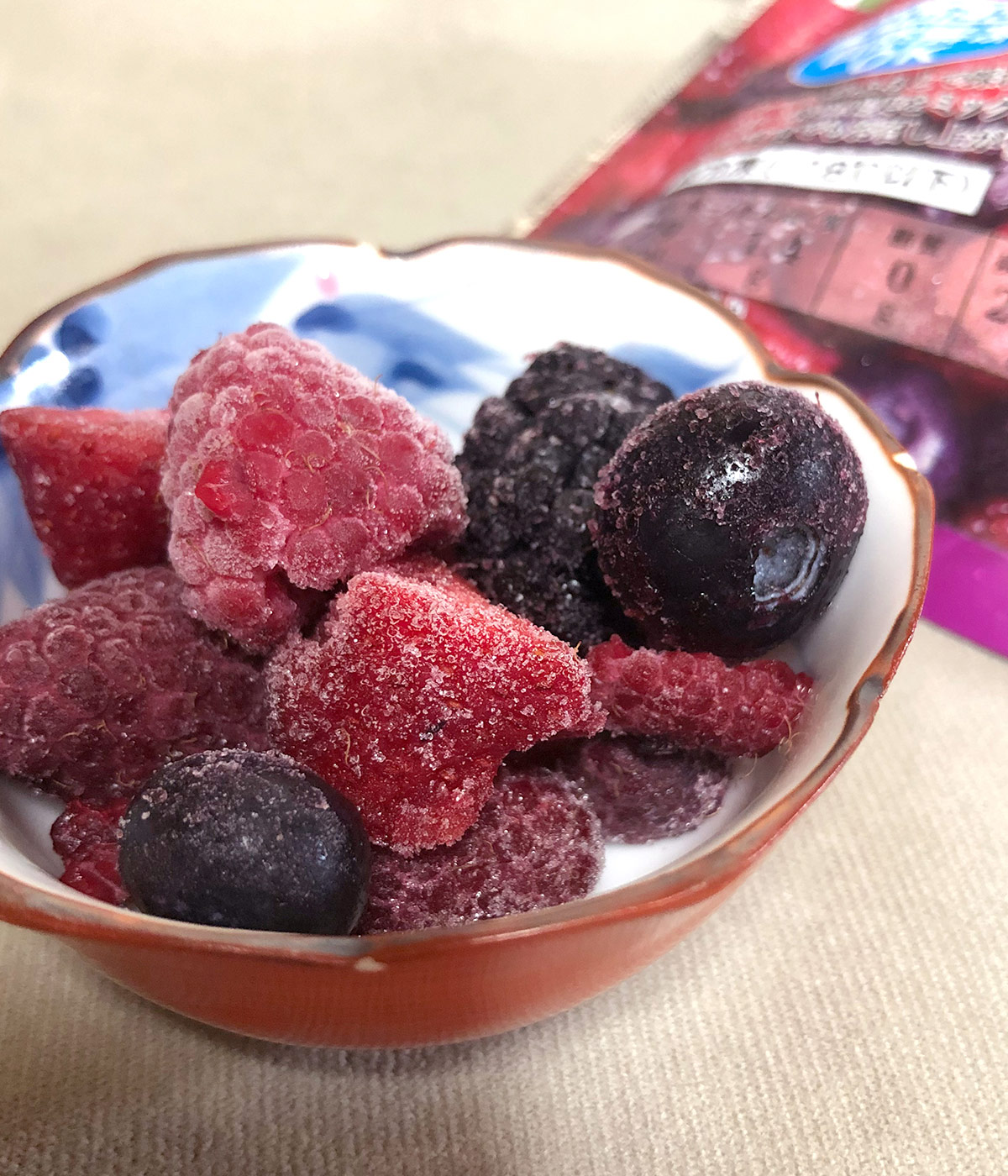 I added mixed berries with blueberries, blackberries, raspberries, and strawberries.
Any kind of fruit can be used, but since plums have a sweet and sour taste, sweet and sour fruits in the same family are recommended.
It can be drunk as it is, of course, but if you drink it while crushing the fruit, the mix of plum and frozen fruit flavors will give you a new taste sensation.
It also looks gorgeous and cute, so it is recommended for parties.
2.An unexpected combination that becomes a habit! Umeshu with black tea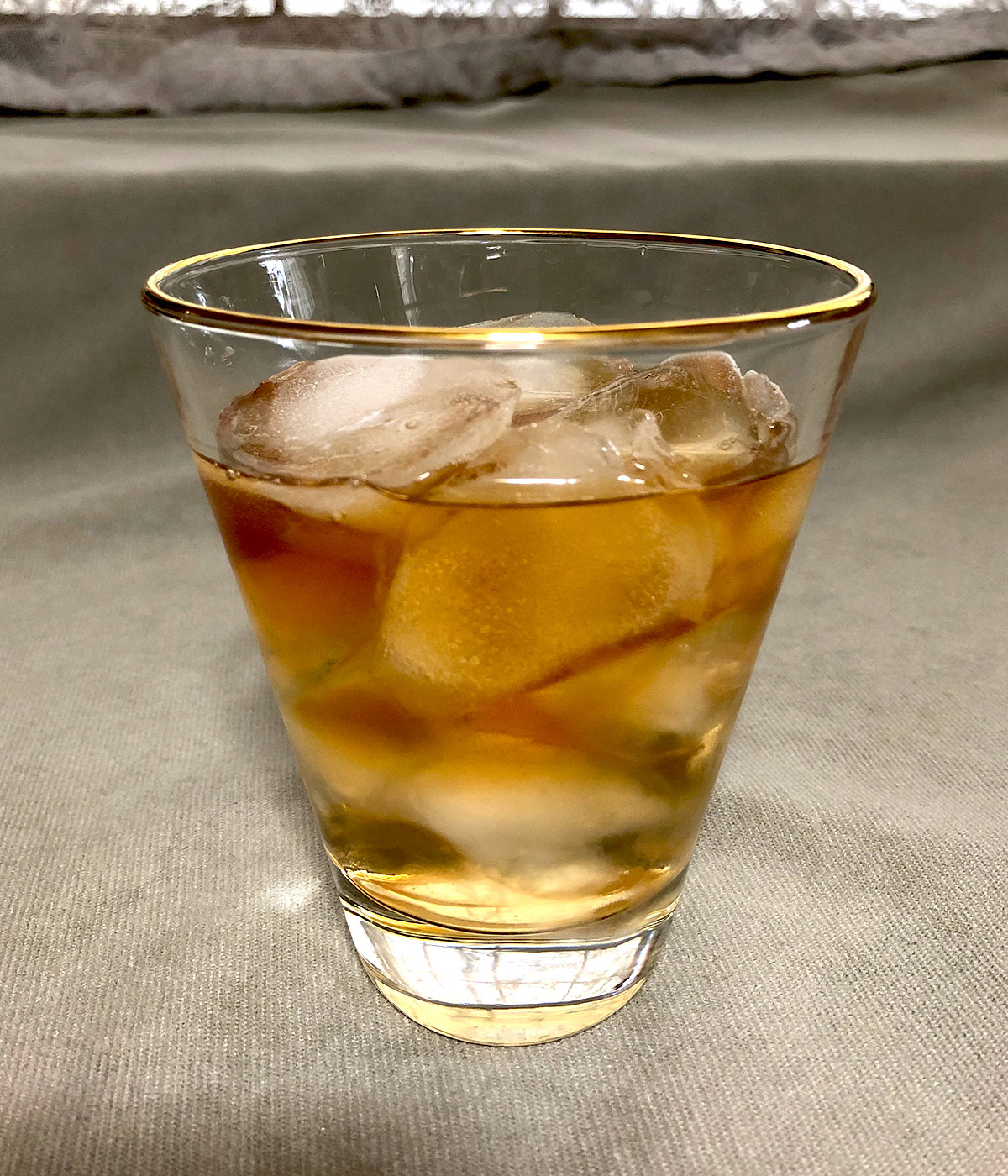 This is a slightly different way to drink umeshu, mixing it with iced tea.
The astringency of the tea combined with the subtle sweetness of the plums makes for a very refreshing drink. Use straight tea to bring out the aroma of the plums!
A rough ratio is about 6 ume liqueur:4 iced tea.
3.Blissful dessert! Vanilla Ice Cream with Umeshu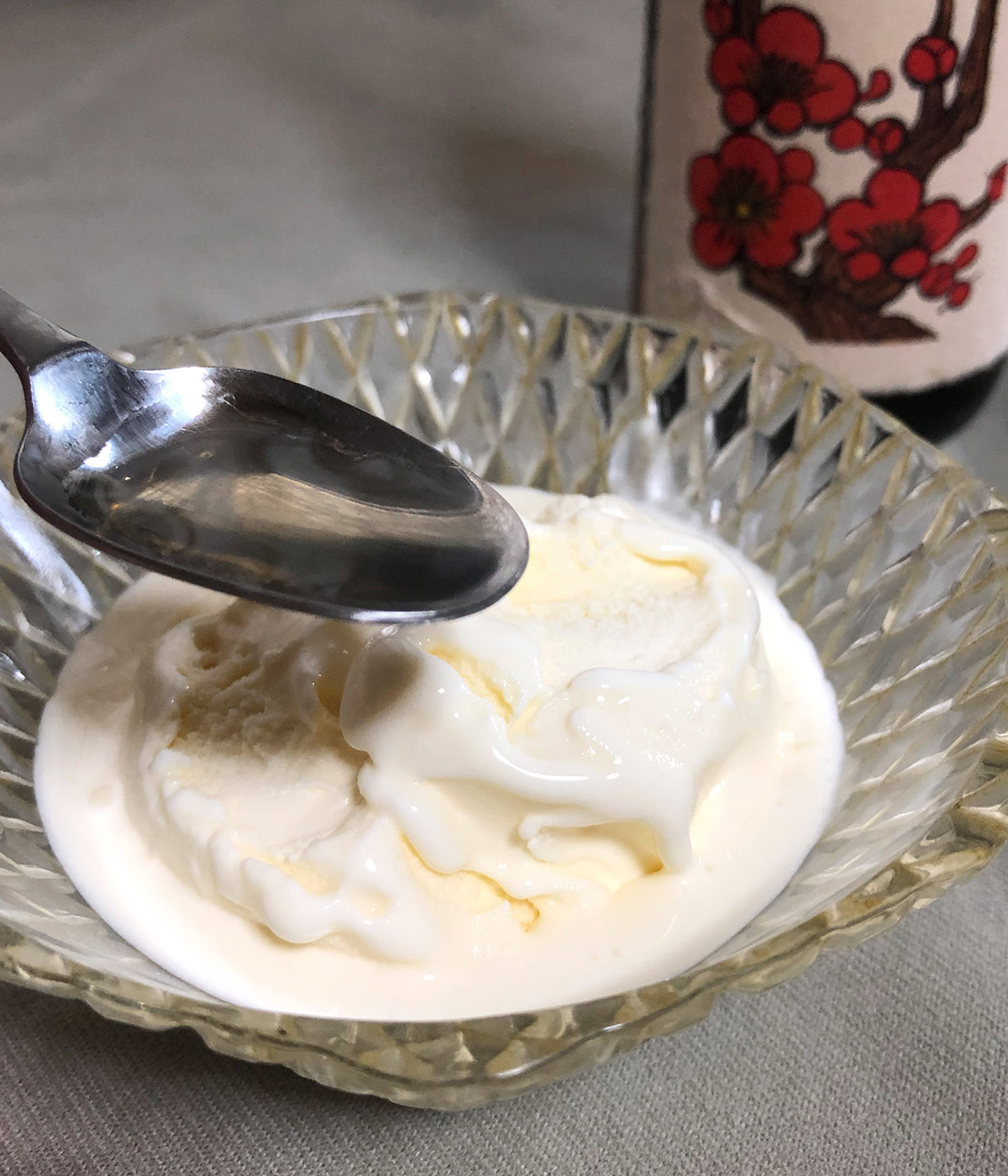 Just pour a little plum wine over vanilla ice cream and you have an adult sweet treat.
The sourness of the plum wine, and the slight aroma of alcohol add to the sweetness of the vanilla ice cream to create a luxurious dessert.
Umeshu is a liquor that can be enjoyed in various ways
If any of you like Umeshu, I encourage you to try different ways to drink it!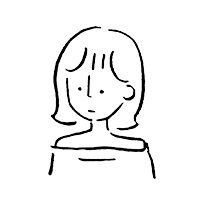 aki