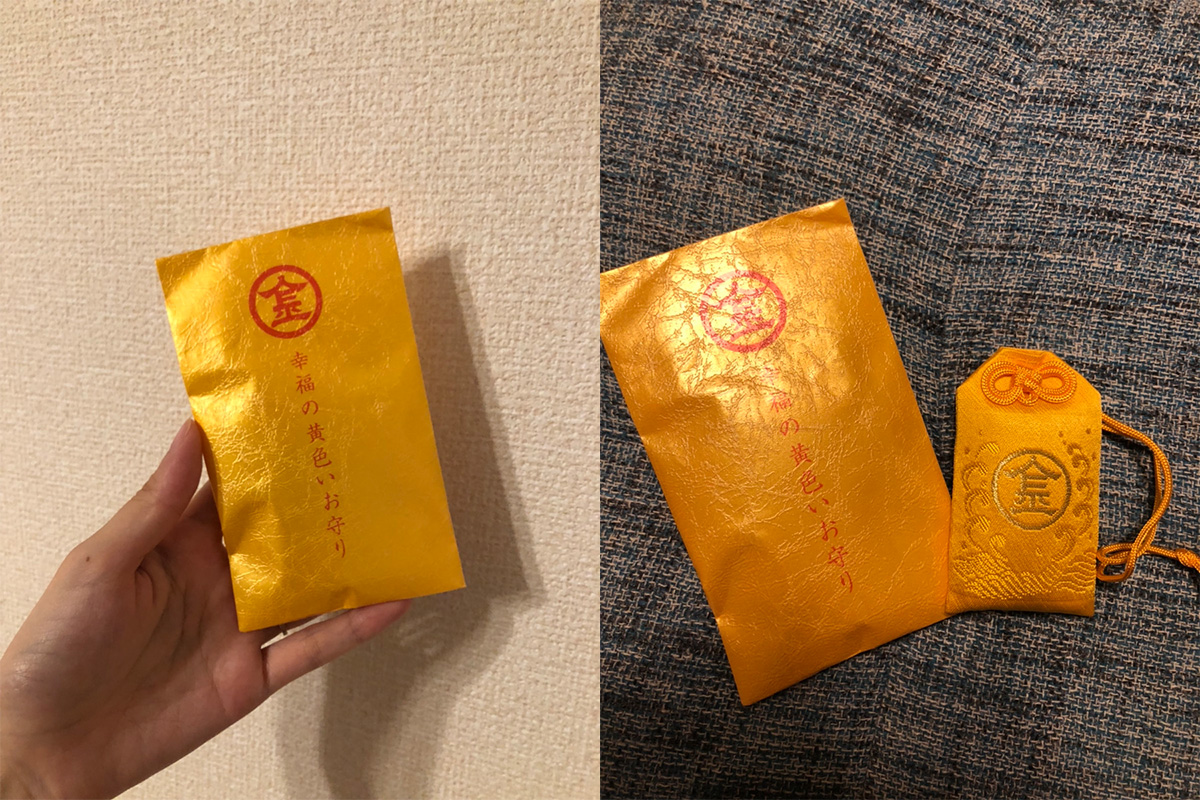 I went to Shikoku for a summer trip.
*The Shikoku region consists of four prefectures.
On the first day, we traveled to Kagawa Prefecture, and we will blog about the trip.
How can I access Kagawa Prefecture?
Kagawa Prefecture is connected to the main island of Japan by a bridge. Therefore, I drove from the Osaka area.They also have night buses. If you want to save money when going to Kagawa from Osaka, the bus might be a good choice.
However, Kagawa Prefecture has a small local airport, Takamatsu Airport. If you want to go to Kagawa Prefecture from Tokyo, for example, it would be faster to fly.
First, I made Kagawa's famous "Udon"
Kagawa Prefecture is characterized by its food, "udon".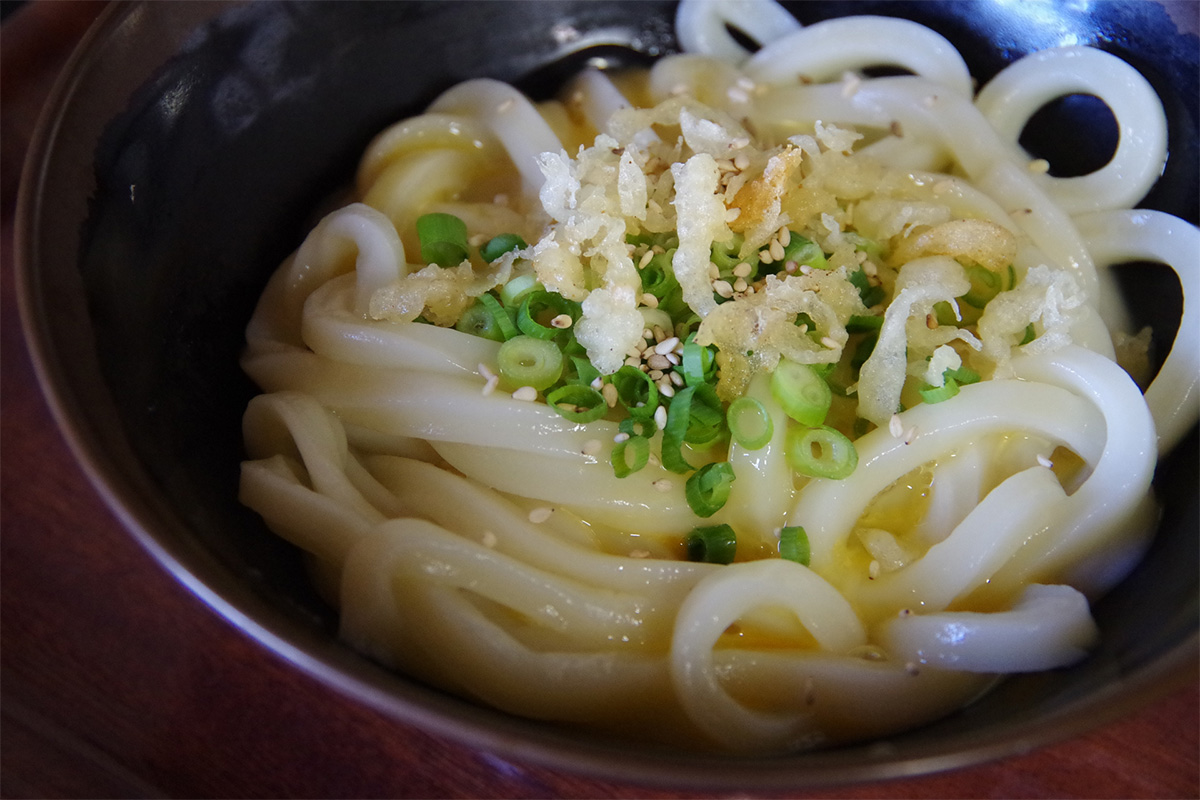 The food udon actually has many famous places in Japan.But among them, Kagawa's udon is exceptional.
The thick, glutinous noodles are very resilient and very satisfying.
Wheat was originally commonly grown in this region due to low rainfall, frequent droughts, and difficulties in rice production.
With that barley, the people of Kagawa worked hard to produce udon, establishing the delicious udon of today.
Today, Kagawa Prefecture is also known as "Udon Prefecture" and has established itself as such in Japan.
I wanted to try my hand at making these udon noodles from scratch.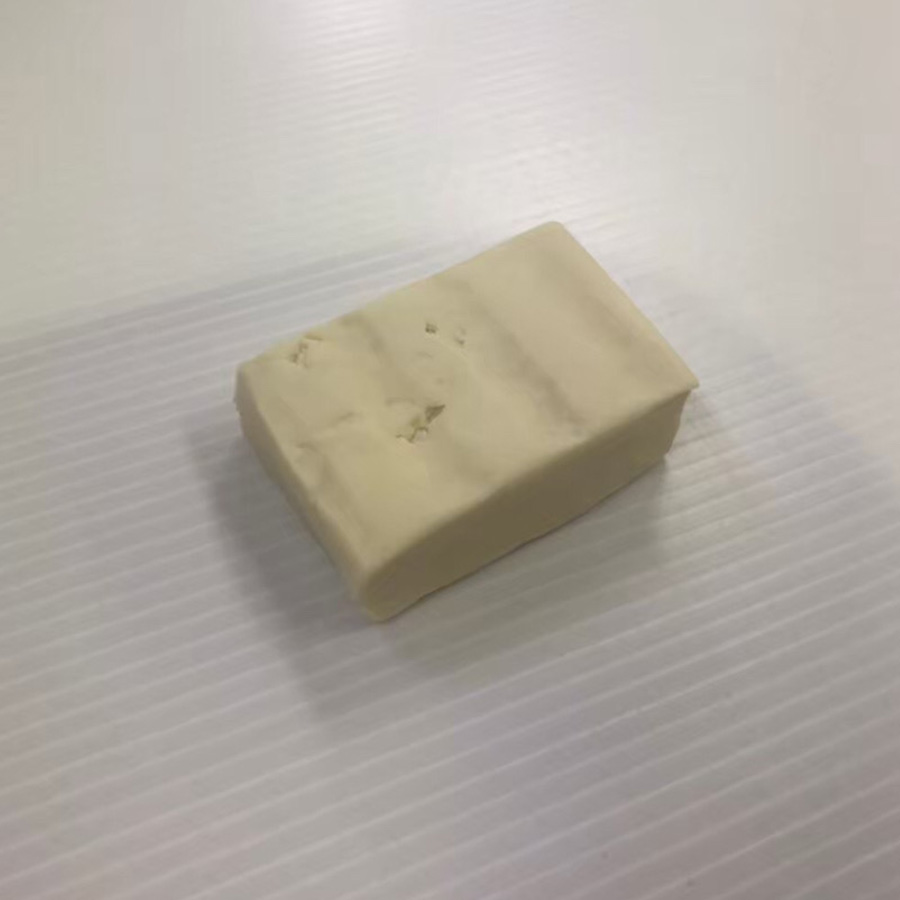 This is udon dough. Can this really be noodles? I wondered, and immediately started making udon.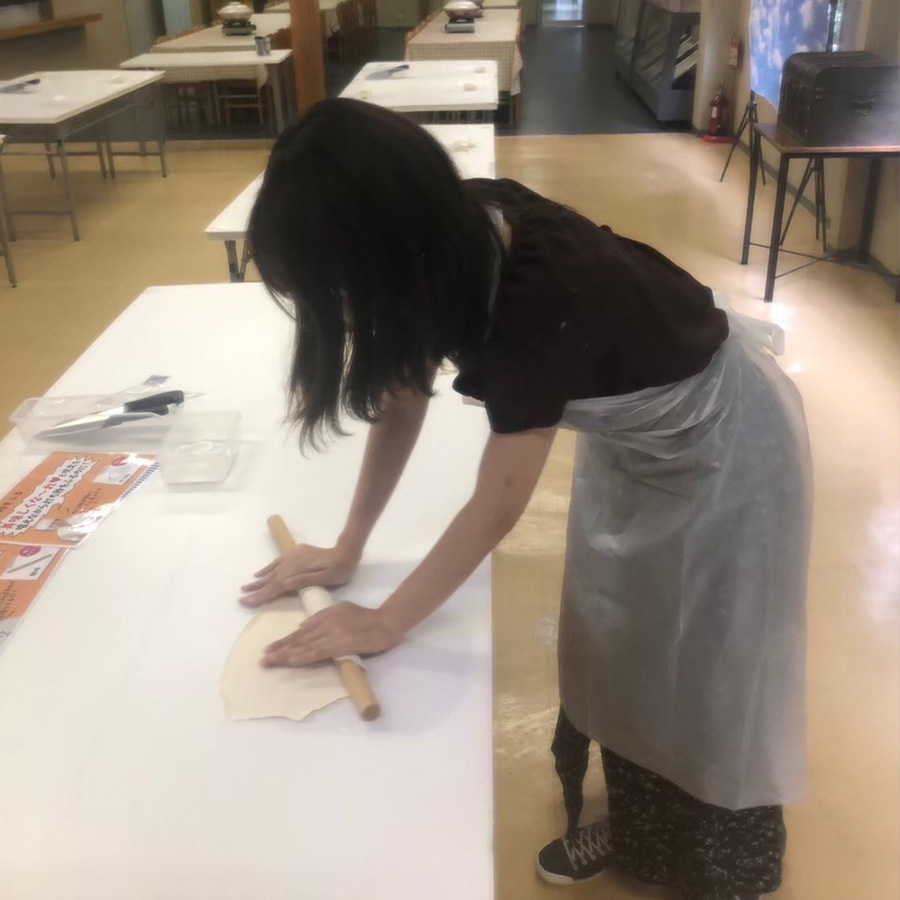 I do my best to stretch the udon dough. This is quite a strenuous task. It's hard to make it even.
The udon-making teacher told us to stretch the dough while thinking, "Let's make it delicious".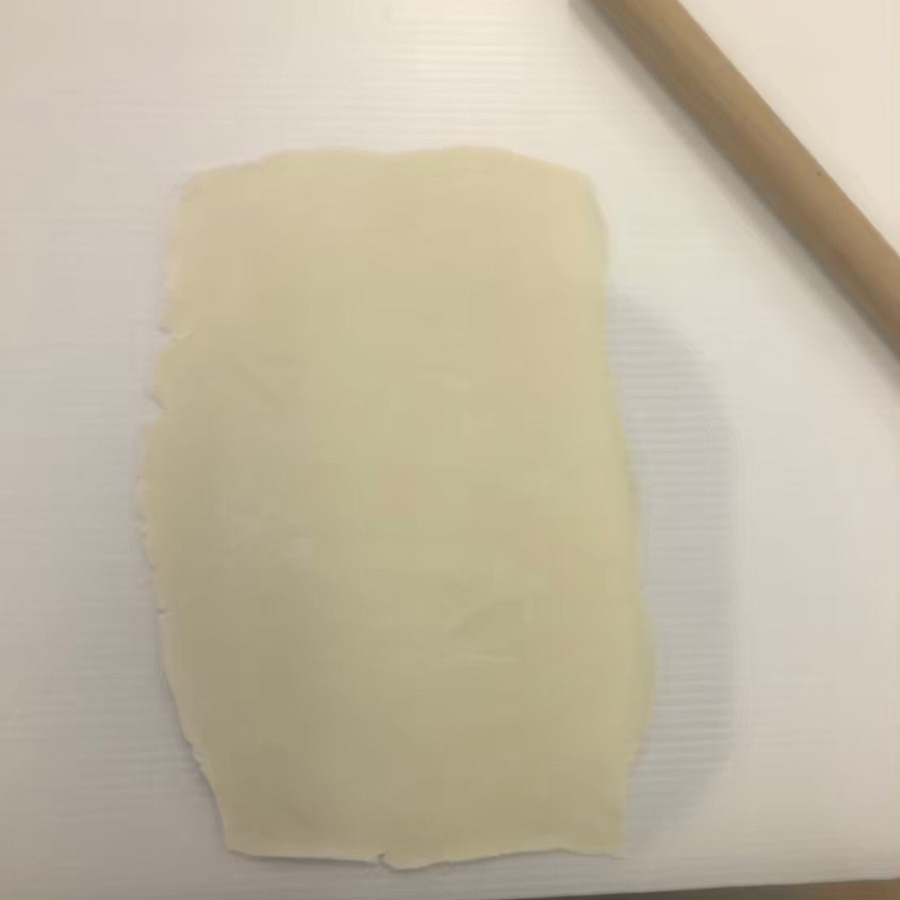 I rolled out the dough evenly.I'm the one who did the best, right?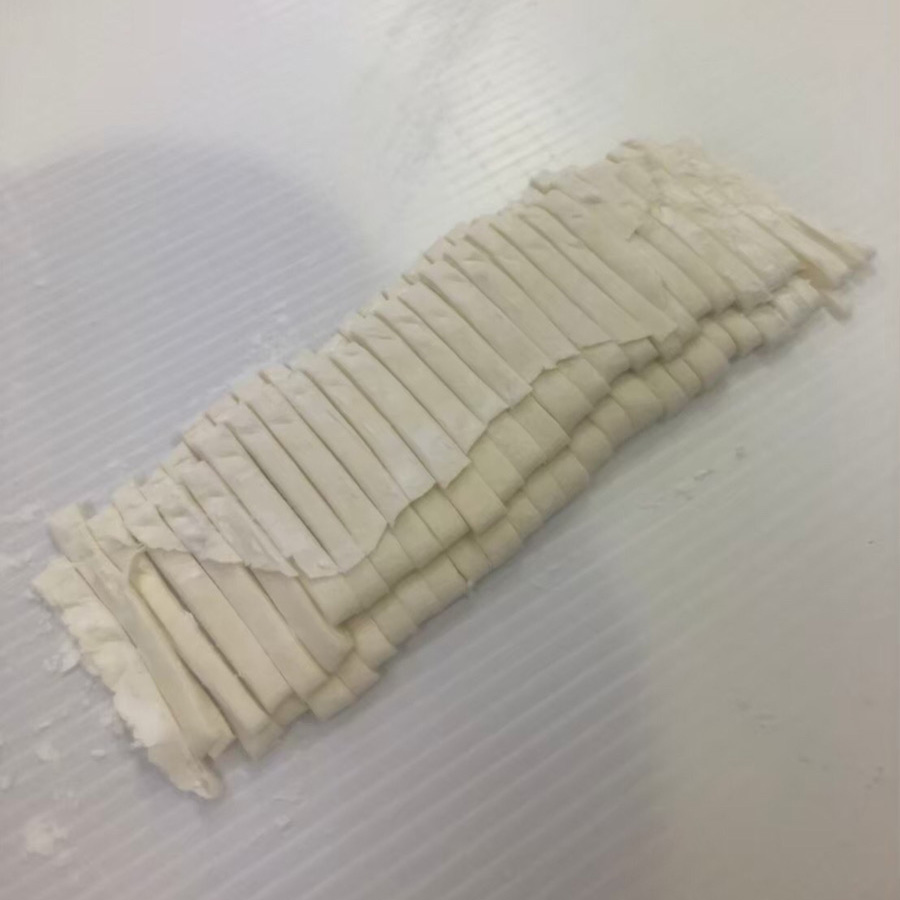 Then, cut it to the desired thickness and it is ready to use. I made mine a little thicker.
I brought home some udon as a souvenir, but I was told that you can also eat them freshly made right there.
It was fun!
There is a god of the sea! Kotohira-gu Shrine
After sweating through the udon noodle making experience, I headed to the main sightseeing spots in Kagawa Prefecture.
Yes, Kotohira-gu Shrine.Japanese call Kotohira-gu shrine "Konpirasan".
Konpirasan has been famous since ancient times for various deities such as the god of the sea, good harvest, mass prayer, and prosperous business.
Therefore, many people visit the shrine, but it is also famous for its many stairs.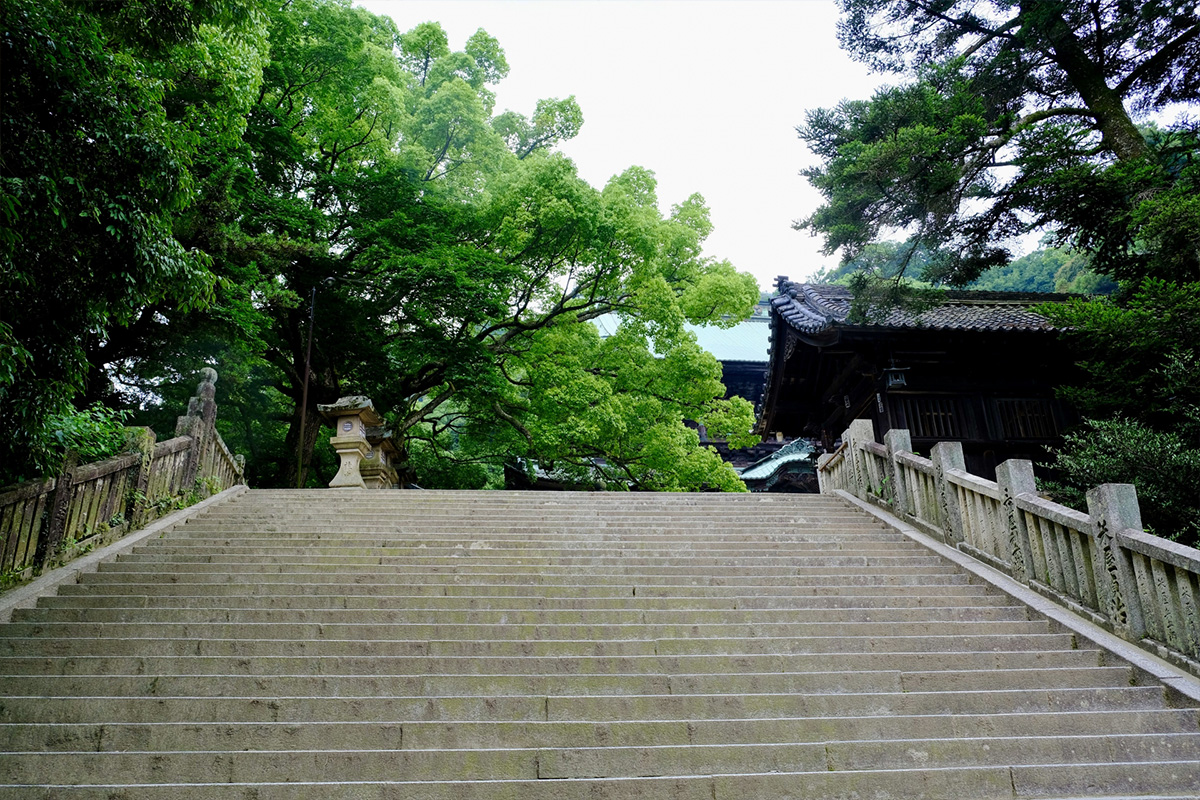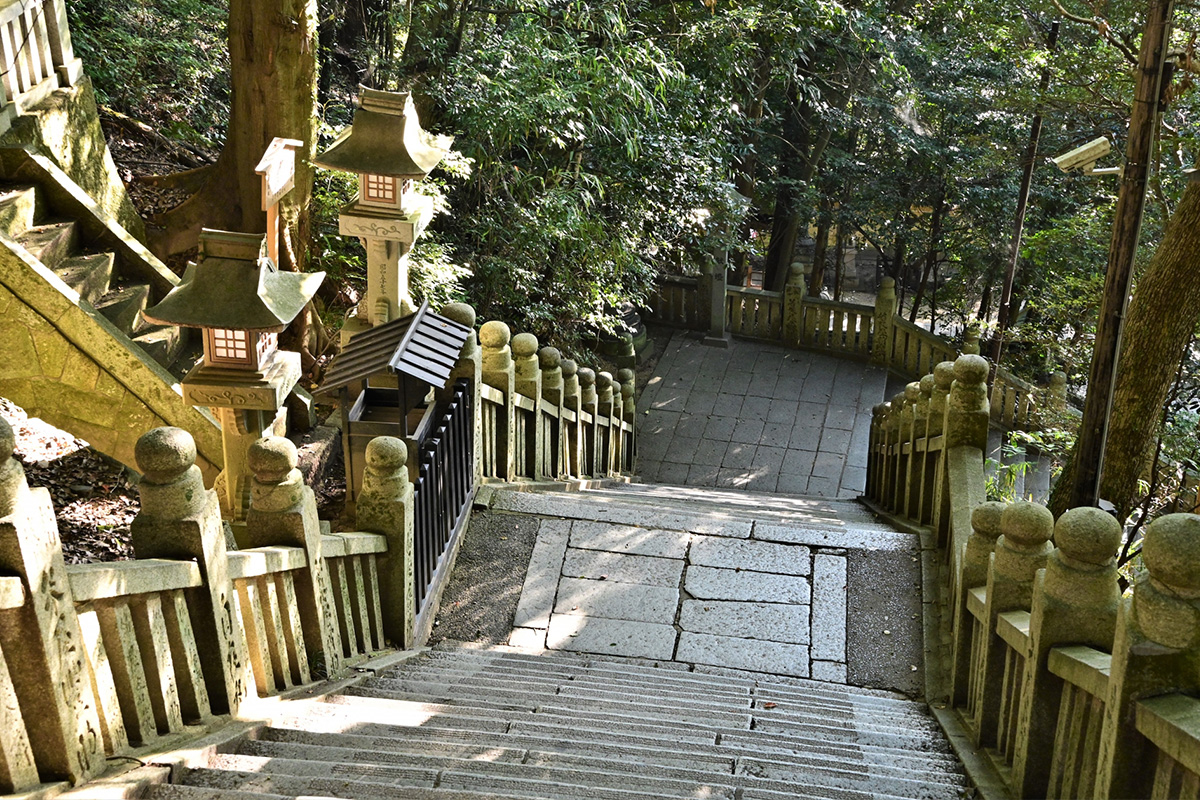 I made the mistake of going there in the summer for a bit. Hot.You should definitely bring a drink.
There are 785 stone steps from the entrance to the main shrine and 1,368 steps to the back shrine. The number may not sound like much, but it was a lot of work. It is better to wear sneakers.
Once at the top, I paid my respects and bought a good luck charm(Japanese say "Omamori").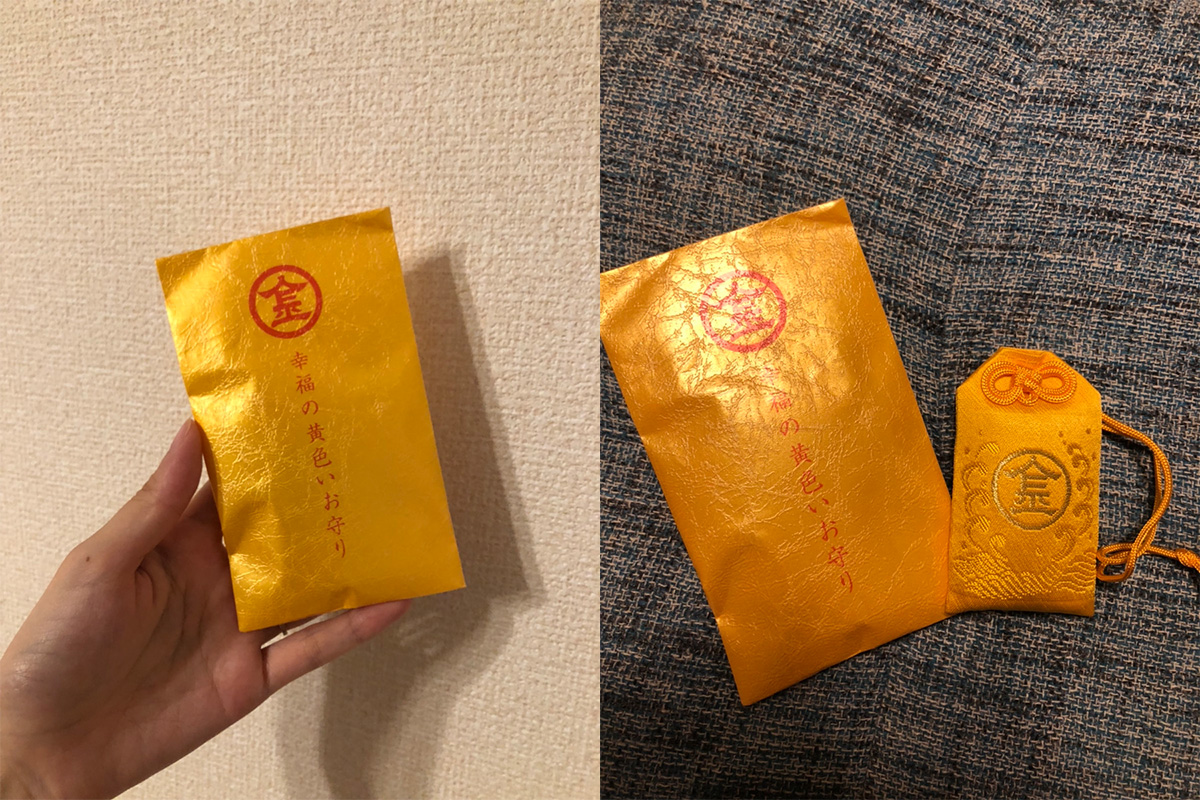 A good luck charm that can only be purchased by those who have climbed the stone steps. It shines in gold and seems to bring good luck.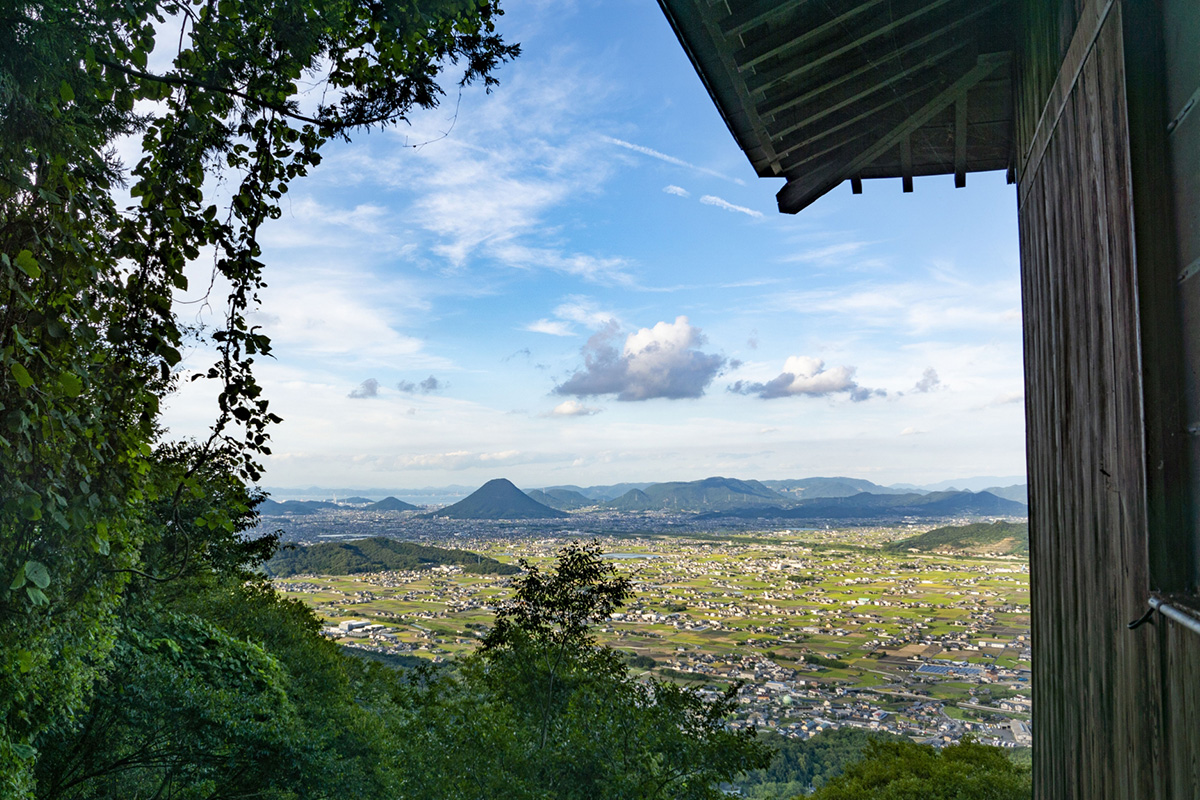 The view from the top was beautiful.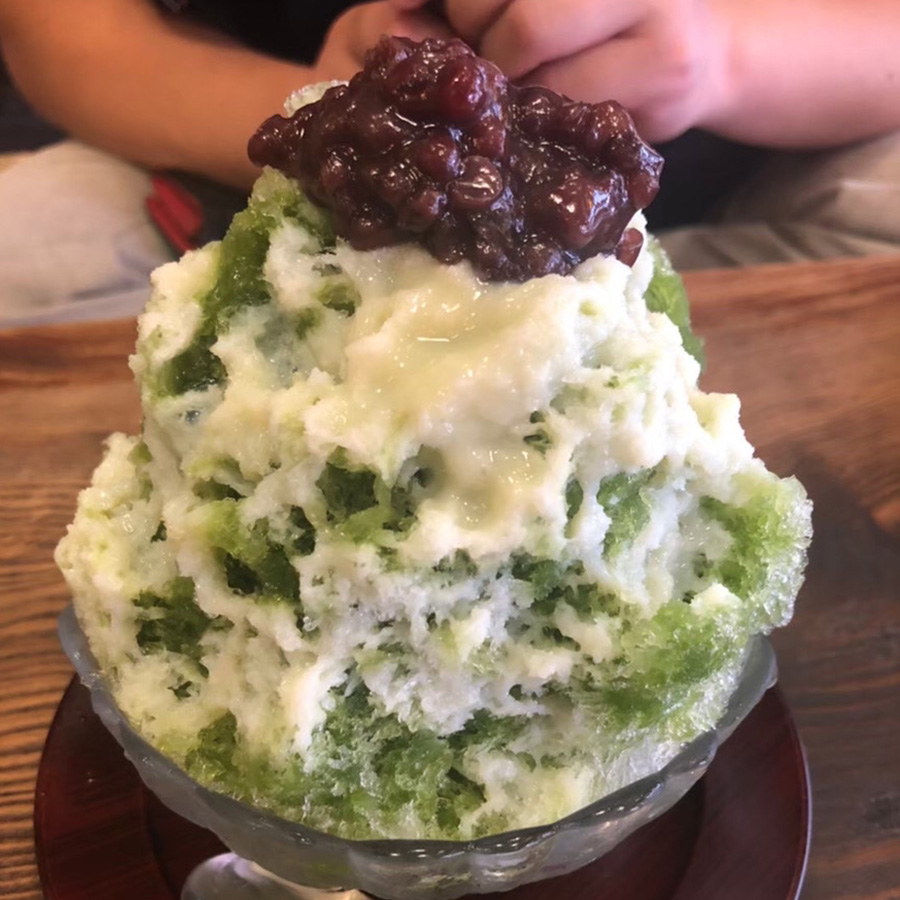 I went down to the approach to the temple, but it was already too hot to stand it, so I ate kakigori (Japanese shaved ice).
It soaks into my tired body, doesn't it?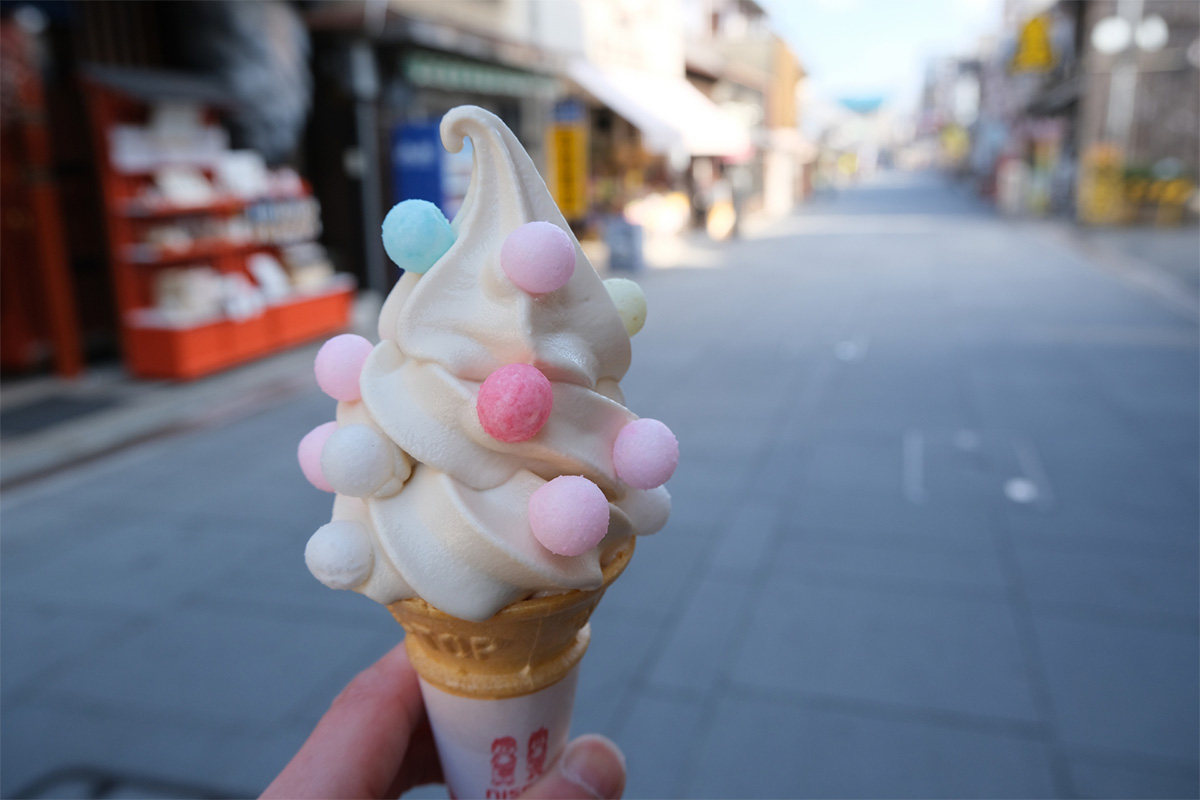 Incidentally, there is also an unusual local soft-serve ice cream called "Oiri soft-serve ice cream" sold on the approach to Konpirasan.
On the approach to the temple, there were many kinds of food and souvenirs for sale, including Kagawa's famous udon noodles. If you are not too tired, it would be nice to hang out here.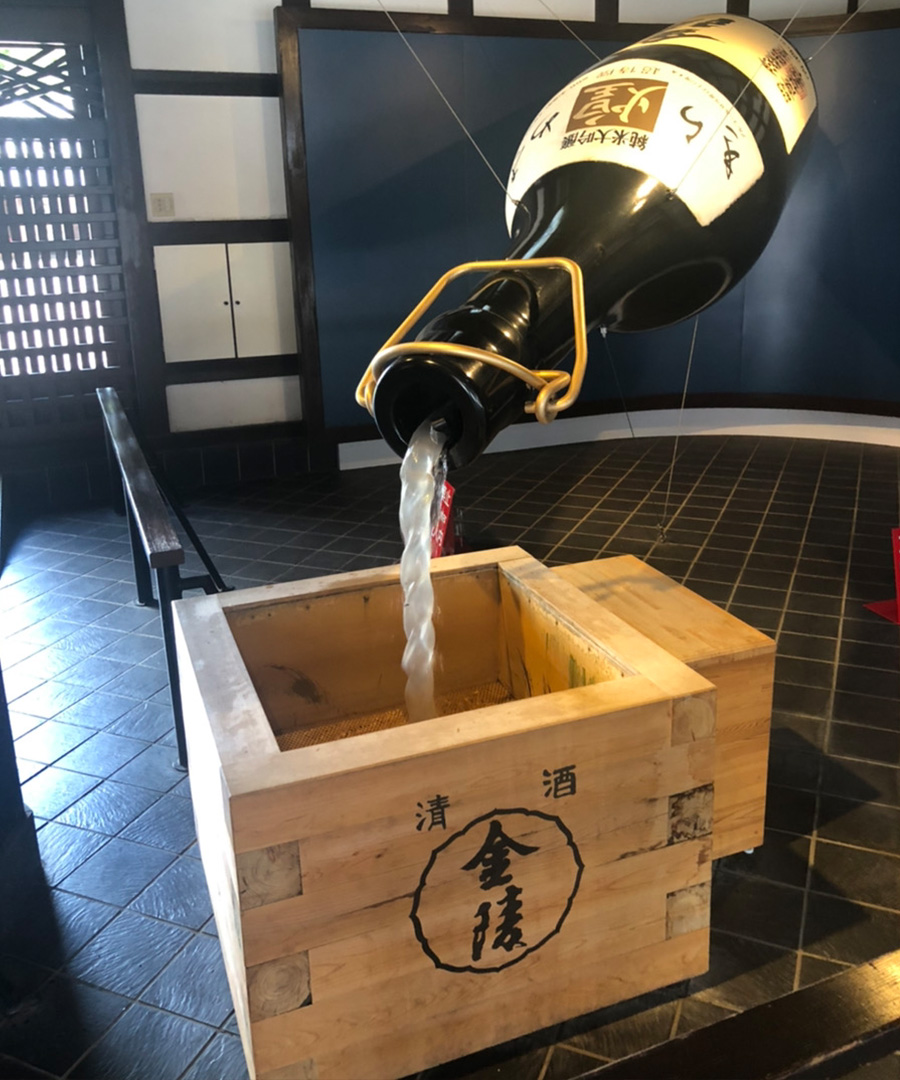 There was also a sake museum called Kinryo.
I stayed quite a long time just in the Konpirasan area. We were tired, so we went straight to the inn afterwards!
On the second day, I went to Kochi Prefecture, so I will tell you more about that in my blog.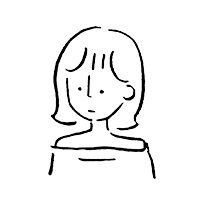 aki