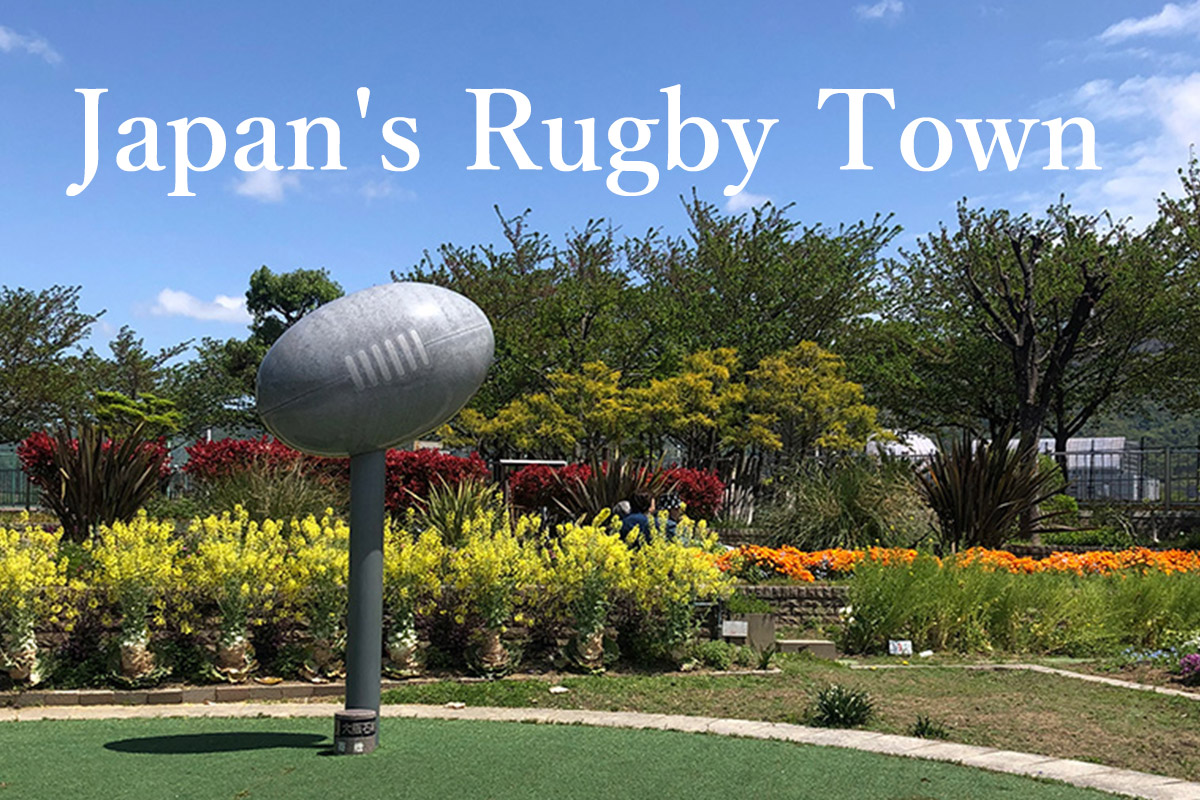 Higashi-Osaka is a city located in Osaka, Japan.
The city is also known as the "City of Rugby".
Why is Higashiosaka City a rugby town?
In 1929, the first rugby field in Japan was built in Higashiosaka City.
With the name "Hanazono Rugby Stadium," the rugby field in Higashiosaka City has become a coveted destination for all those who enjoy playing rugby in Japan.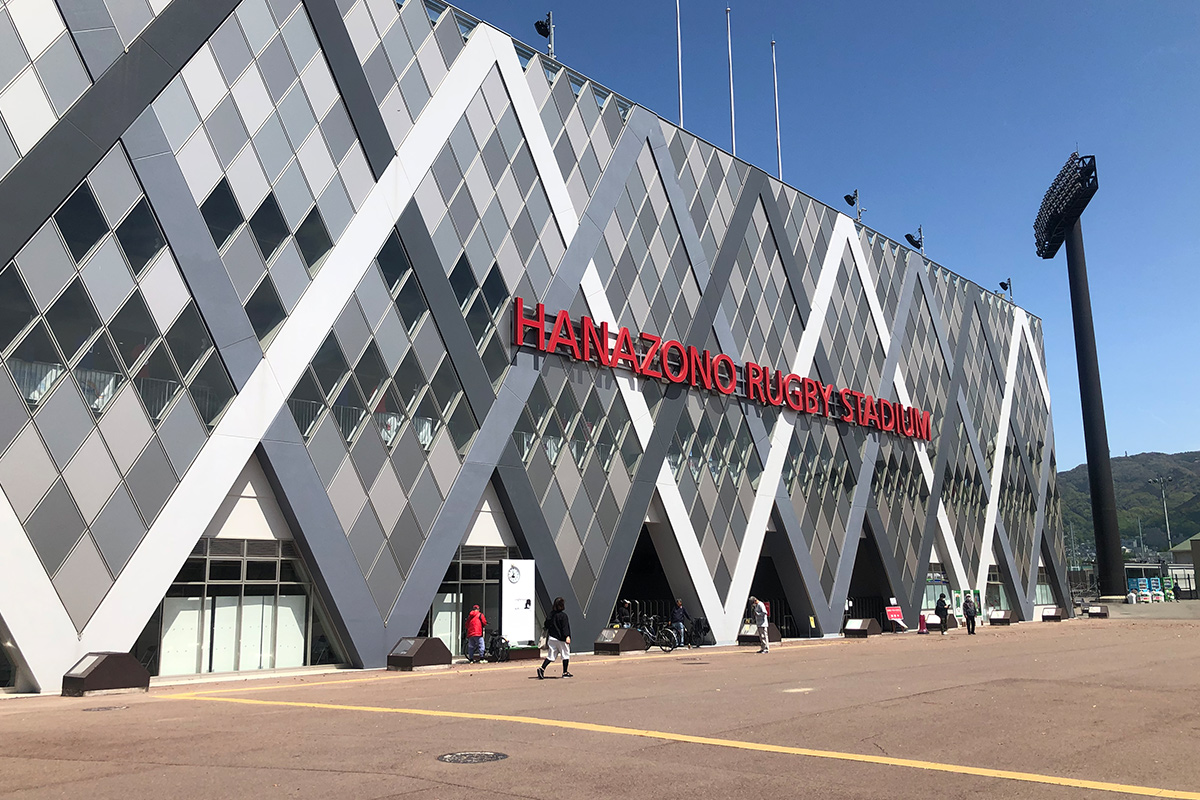 By the way, the rugby field was renovated in 2018. It was so beautiful!
What is the history of rugby in Japan?
Rugby was introduced to Japan more than 100 years ago in 1899.
Since then, rugby has developed as a college sport.
In 1924, for the first time in Japan, rugby matches were played between universities, and its popularity spread, especially among students.
Today, intercollegiate rugby matches are broadcast on television every year.
In addition, the Rugby World Cup, which is held every four years, has been attracting increasing attention in Japan in recent years.
In 2019, Japan hosted the Rugby World Cup. (The host city was Yokohama, Japan.)
Japan did very well in this tournament, finishing in the top eight for the first time in its history, and the whole country rejoiced.
Large park is a place for residents to relax
Hanazono Rugby Stadium is adjacent to a large park.
The park was very large and many people visited on weekends.
People play rugby, of course, but they also take walks and play in the park.
It is a place of recreation and relaxation for the citizens.
Walking around the grounds, you will find rugby everywhere.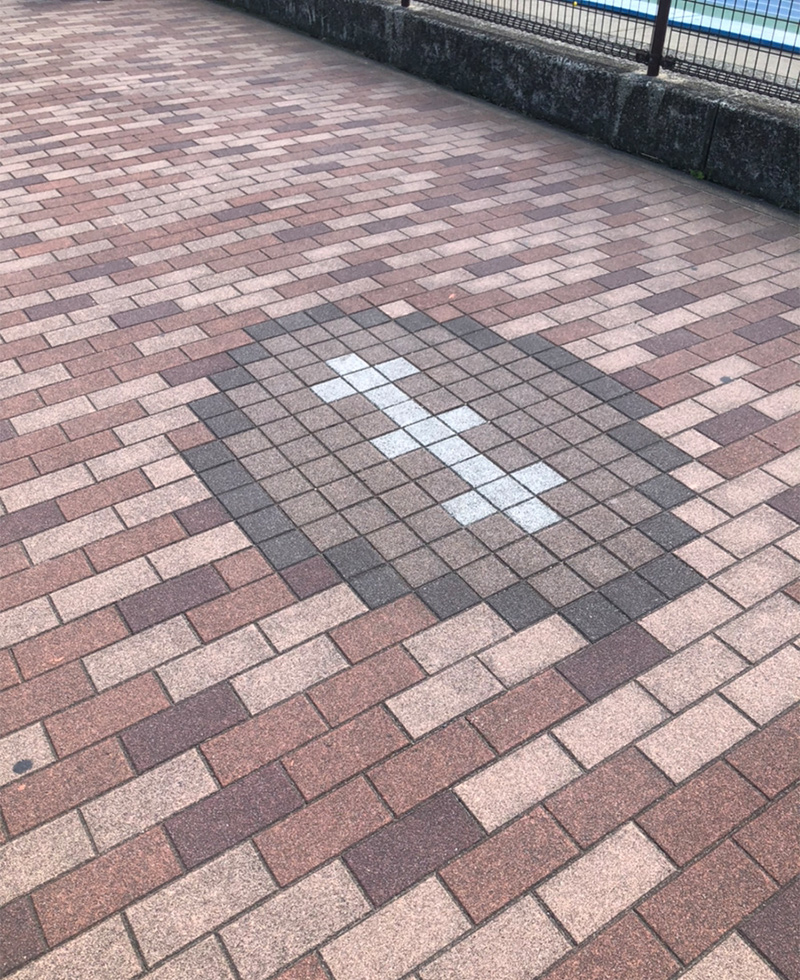 For example, concrete floors.
Can you see that it is an illustration of rugby?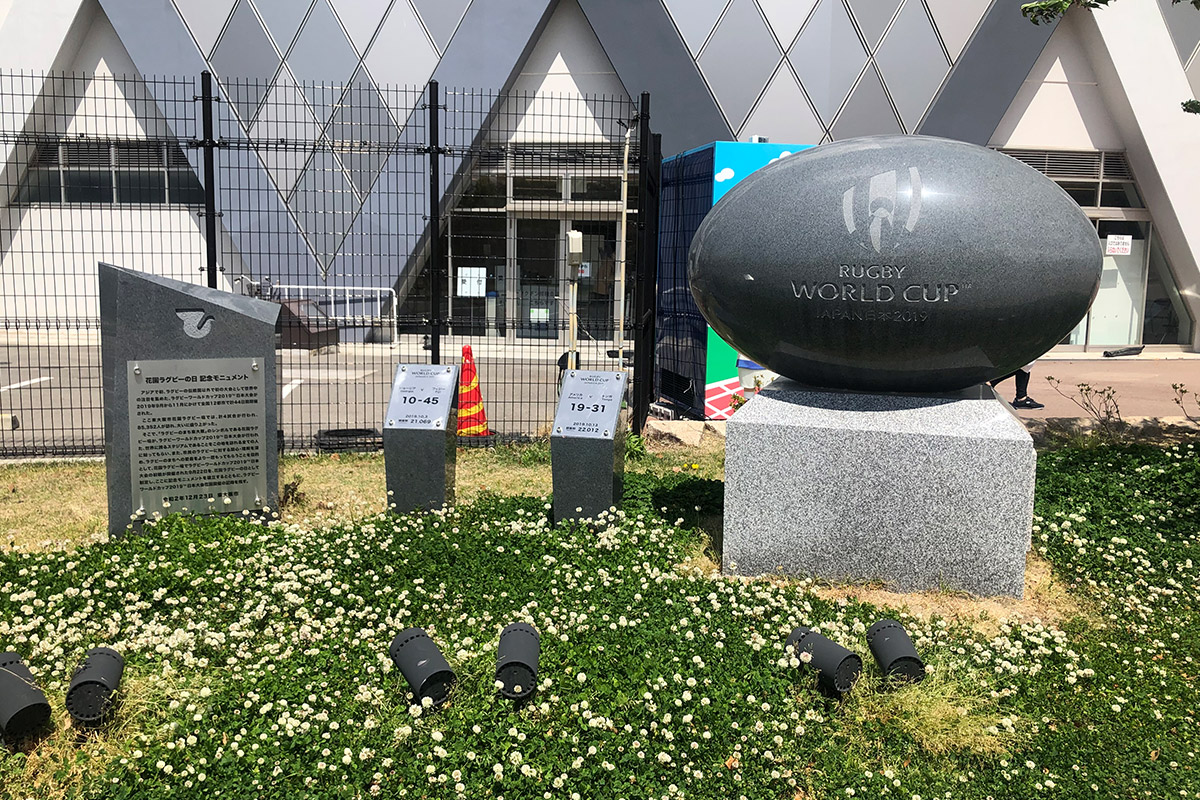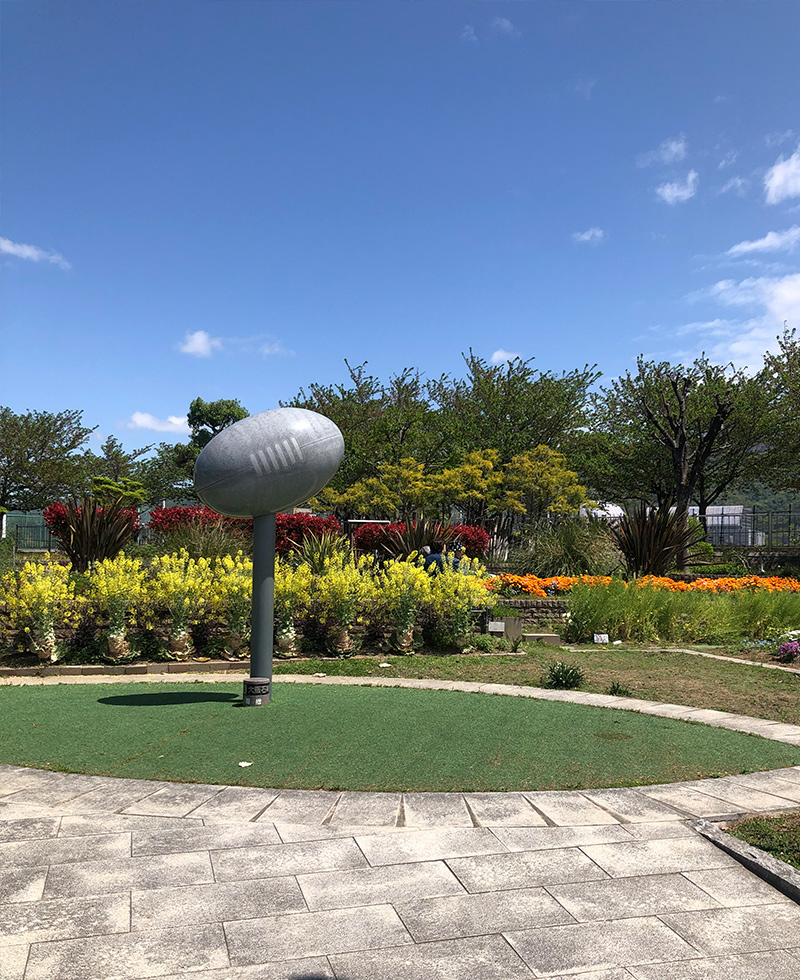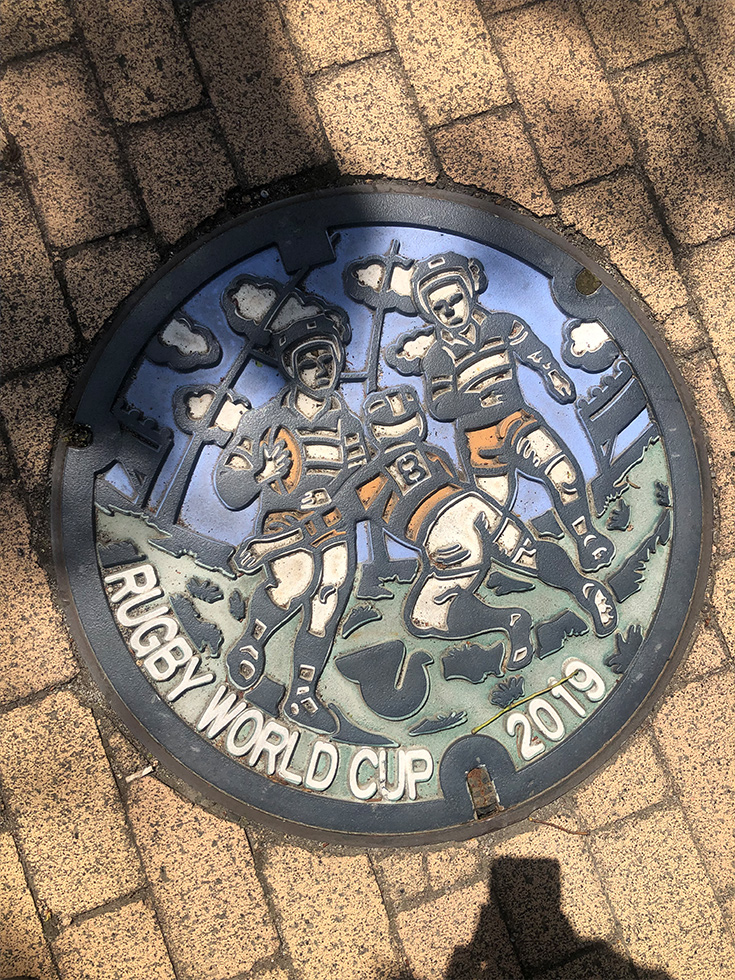 Here's a manhole cover with a rugby illustration on it!
Oh yeah, there were "Poké Lids (Pokémon Utility Hole Covers)" too!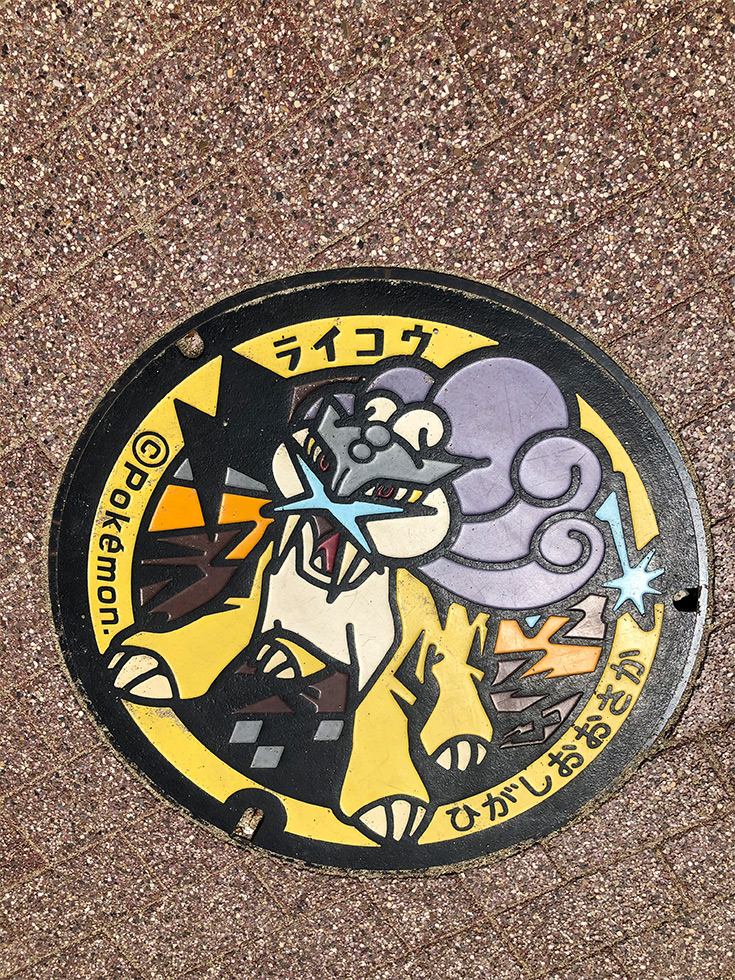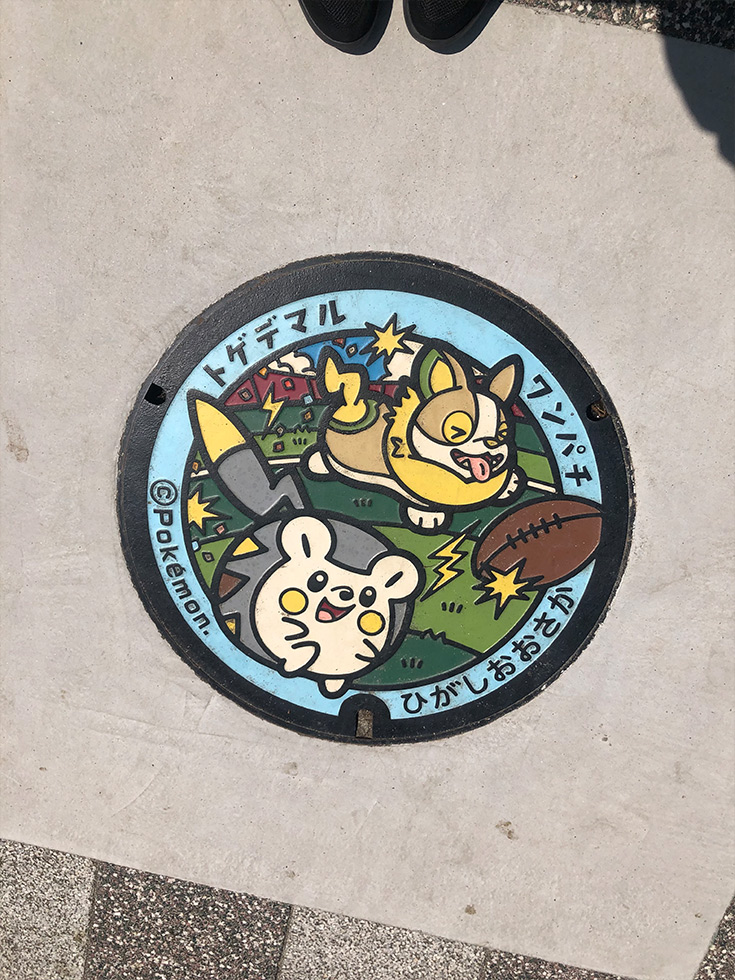 The next Rugby World Cup will be held in France in 2023.
Japan national team, go for it!
Hopefully one day they'll hold the World Cup at Hanazono Rugby Stadium!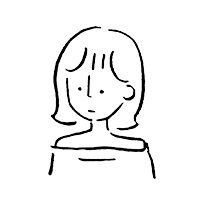 aki