Popular in Japan for his bright colors! Introducing the artist "Koji Kinutani"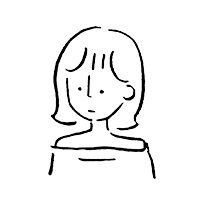 Written by aki
2021.11.16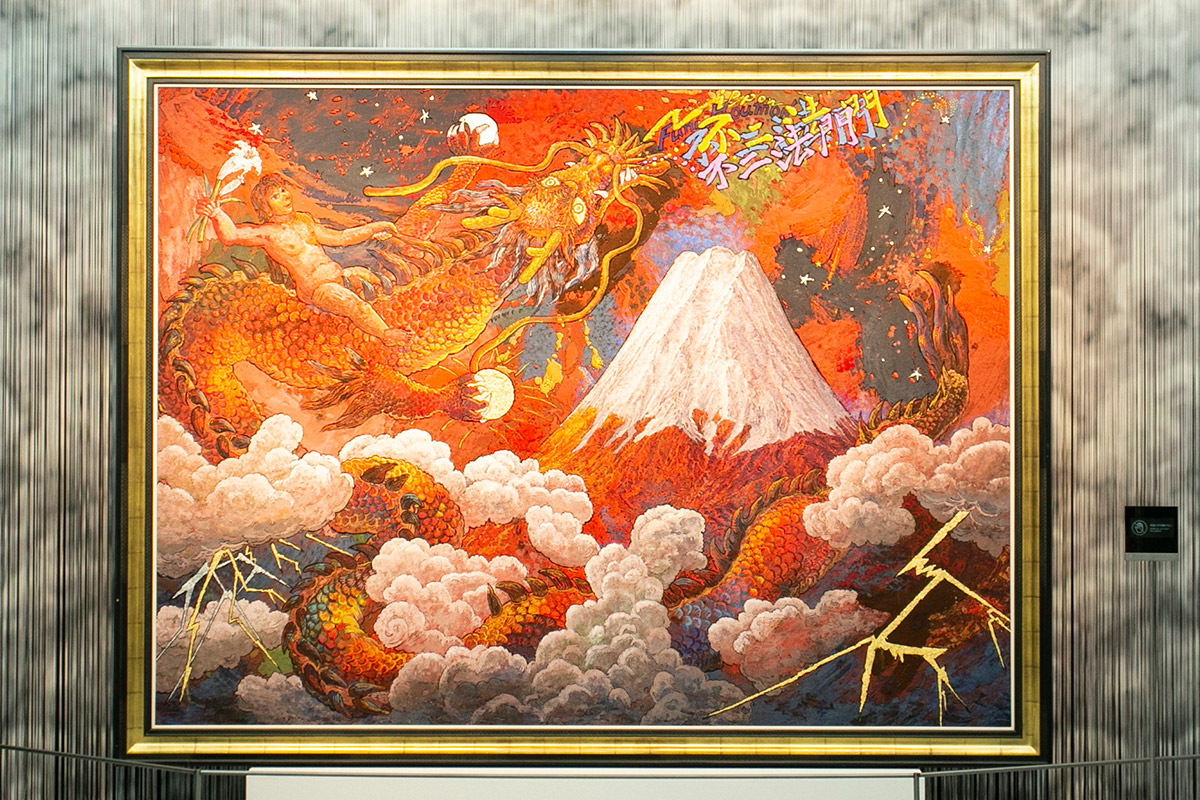 Today I would like to introduce a Japanese painter!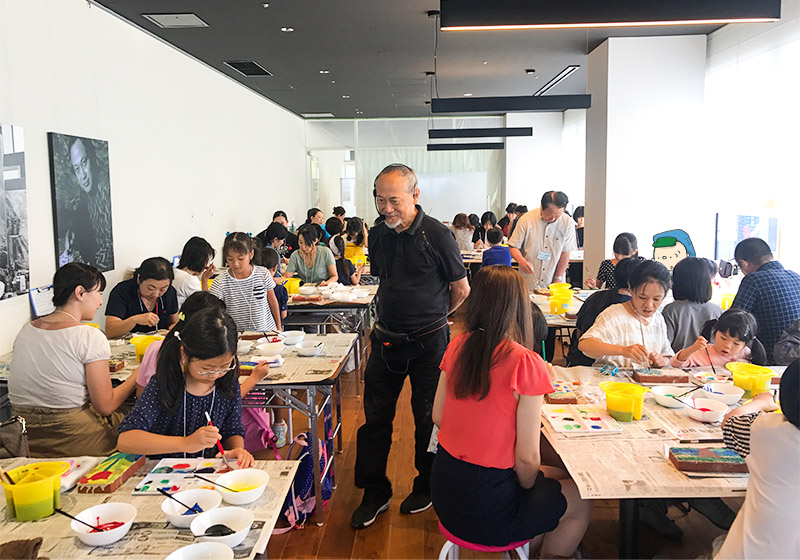 His name is "Koji Kinutani".
He is the artist who drew the official poster for the 1998 Nagano Winter Olympics.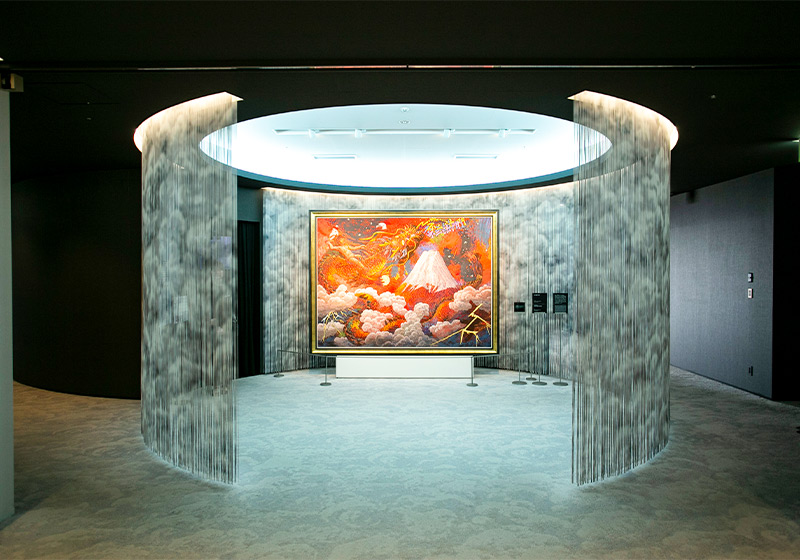 Don't you think that Koji Kinutani uses very vivid colors in his paintings?
The energetic and bold color scheme is actually a reflection of the artist's desire to use the power of art to revitalize humanity.
His colorful works are very popular because they "bring a smile to your face.
There is a museum in Osaka, Japan that focuses exclusively on the works of Koji Kinutani.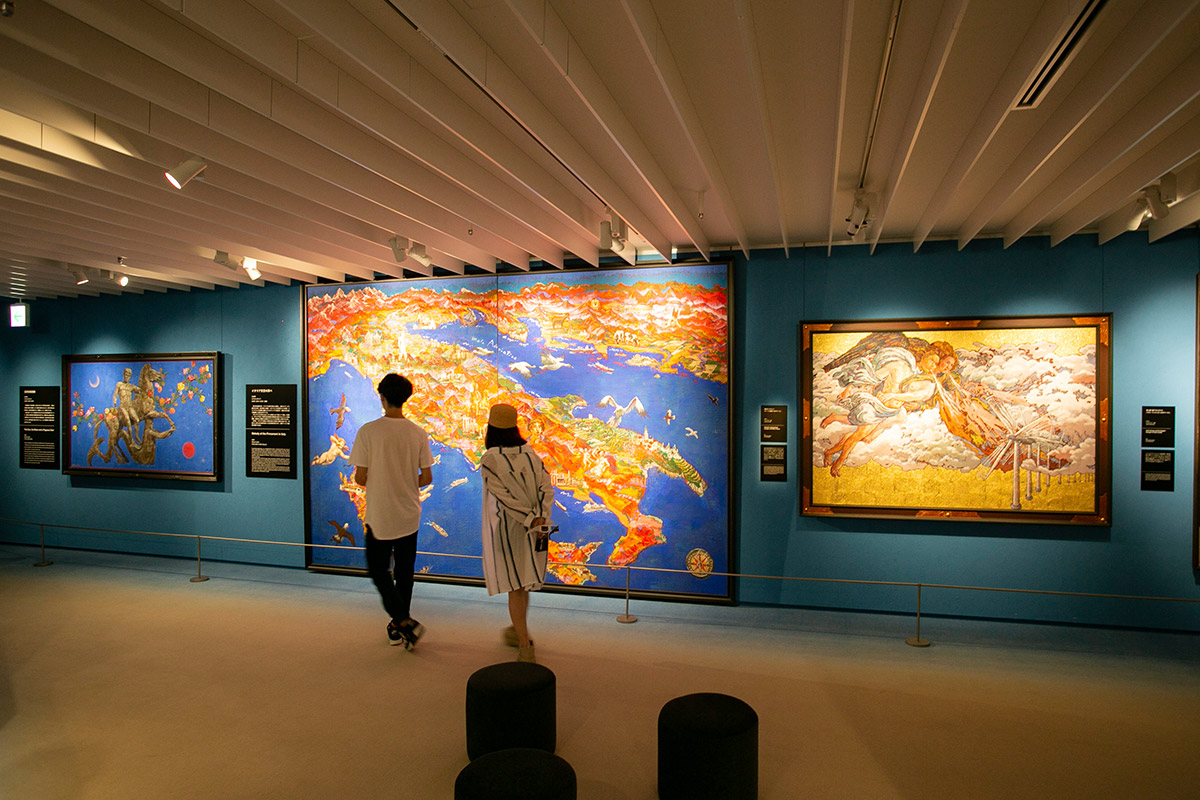 Koji Kinutani Tenku Art Museum
[Address] Umeda Sky Building, 27th floor, Tower West, 1-1-30, Oyodonaka, Kita-ku, Osaka  Google MAP
We asked the company that runs this museum about the highlights and key points, so here they are.
The leading fresco artist in Japan!
To begin with, fresco painting is a classical technique of wall painting.
They paint the entire wall with a material called plaster, and then add various colors before it dries.
"Before it dries" means you need to write in a hurry.
Koji Kinutani says that when he has an image in his mind of what he wants to draw, he draws a whole piece of work at once.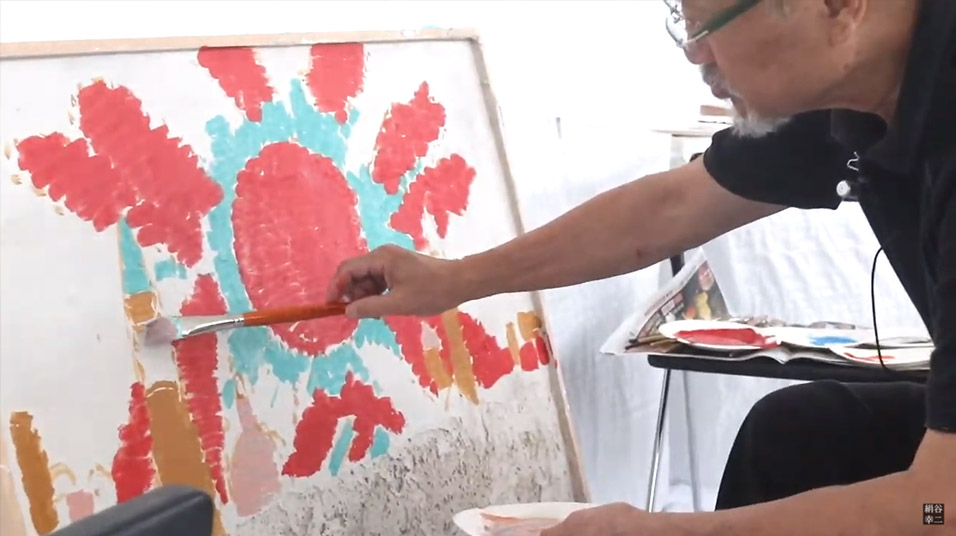 Isn't it amazing how we can create such wonderful pictures even though we are not allowed to fail?
Inside the museum, there is a zone where you can experience 3D images, and you can see works based on Japanese themes such as dragons, Mt.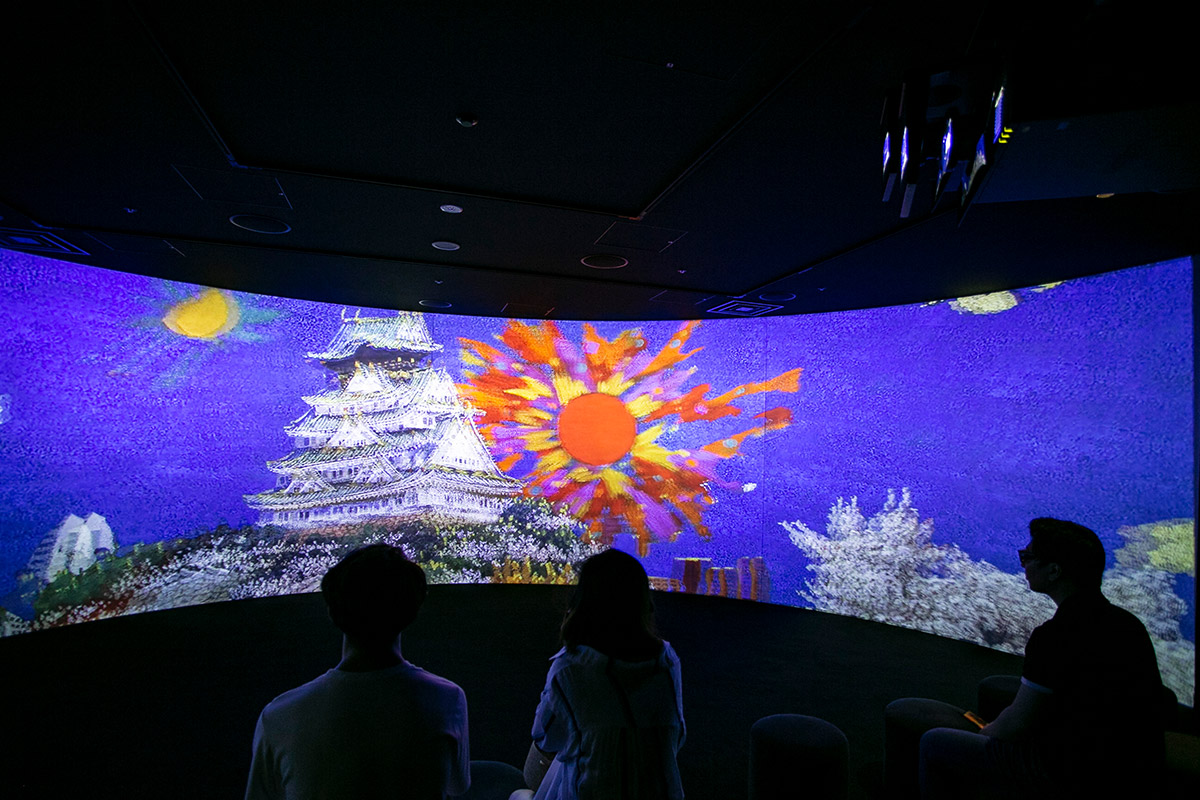 By the way, here's the favorite painting of the person who introduced me to the museum!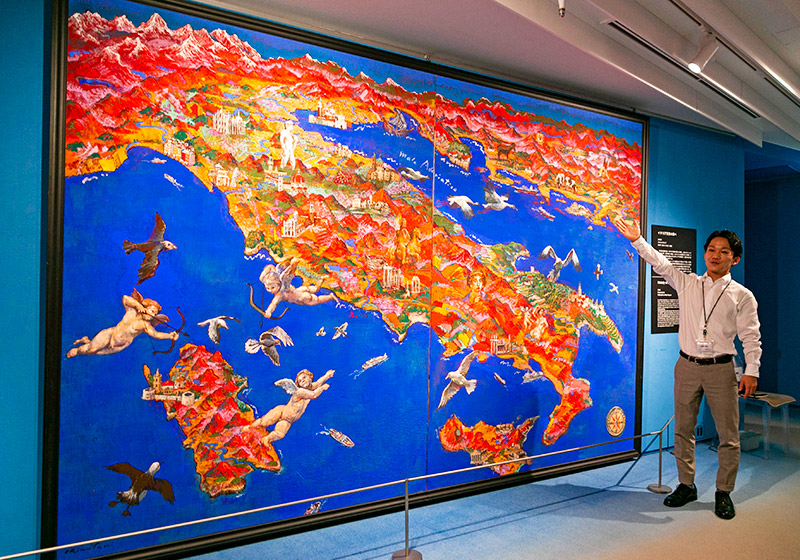 The painting is based on Italy, and the colors of the red roofs and blue sea are very bold.
How to enjoy the museum?
In Koji Kinutani's paintings, there are many landscapes, animals, and expressions in one picture.
For example, "moon and sun". Or the paired expressions of "anger and joy".
He said it was interesting to view the works as if you were looking for mistakes, as they often depicted two conflicting things.
In fact, admission to the museum is free for elementary school students and younger.
This is also Koji Kinutani's unique way of thinking. He values "teaching children to draw" and holds workshops to teach drawing at elementary, middle, and high schools all over Japan.
He is a wonderful painter who has contributed to the culture of Japan.
Some people think that museums may be a little boring for children. At that time, it would be fun to introduce the pictures by asking questions like "find the mistakes".
After you've had your fun, check out the store!
The store sells a variety of lifestyle goods based on the motifs of Koji Kinutani's works.
If you enjoy viewing the paintings, be sure to visit the store as well.
Here are a few recommendations…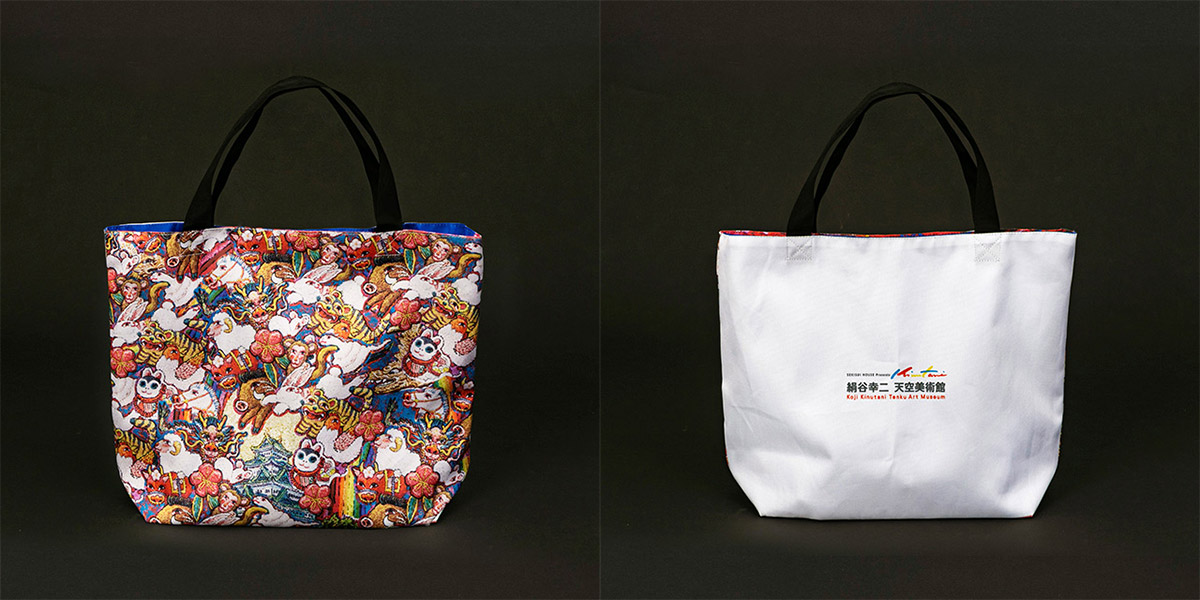 The tote bags are decorated with unique characters, and look like you are searching for a mistake. The motifs include Osaka Castle and other sightseeing spots unique to this area.
Notebooks…many patterns available! Powerful Red Fuji, smiling God, etc. If you find a painting you like at the museum, why not take a notebook as a souvenir?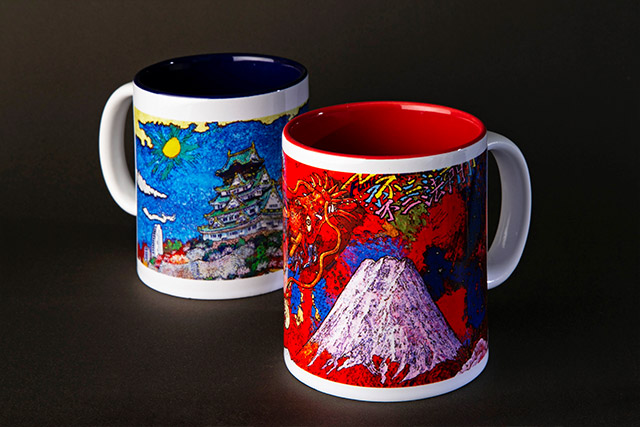 The mugs are recommended to be used as a pair. The red one has a design of Mt. Fuji, and the blue one has a design of Osaka Castle.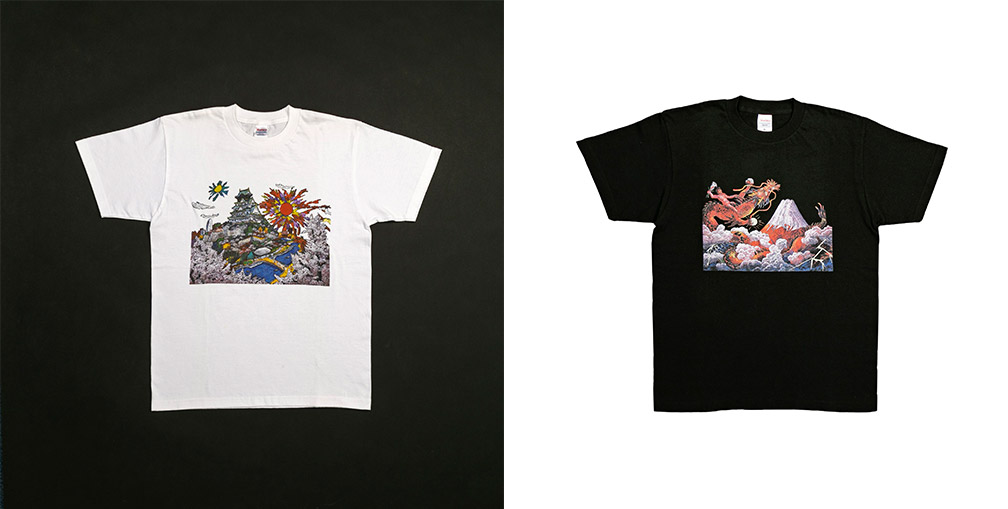 The design is perfect for everyday use. The Japan-only design and Koji Kinutani's unique use of color are probably not found in any museum.
The online store is up and running!
The museum wants to brighten the world with Koji Kinutani's works, even if only a little! 
The online store sells the tote bags, notebooks, and T-shirts I mentioned earlier, as well as playful items like jigsaw puzzles.
The pattern of the jigsaw puzzle will be randomly selected. I'm excited.
If you are interested, please visit our online store and support the museum by purchasing a copy.
You can buy it at "MAIDO.", an online store that sells Osaka products.
Please come visit us at the museum!
The museum is located in the Umeda Sky Building, a nine-minute walk from Osaka Station on the JR line, so it has excellent access.
If you are planning to visit Osaka as a tourist destination, please consider this as an option.
Incidentally, the Umeda Sky Building is also popular as a tourist attraction, and offers a great vantage point from which to view the entire city of Osaka. It also has a beautiful night view and is a popular date spot.
There are still many recommended spots and souvenirs in Osaka, Japan, and I will continue to introduce them in the future.
*Do you know the unique language of Osaka? Check out this article if you'd like.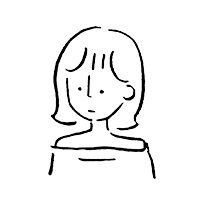 aki