Nijiyura, a store specializing in tenugui hand towels made by artisans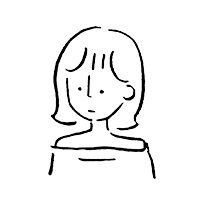 Written by aki
2023.01.26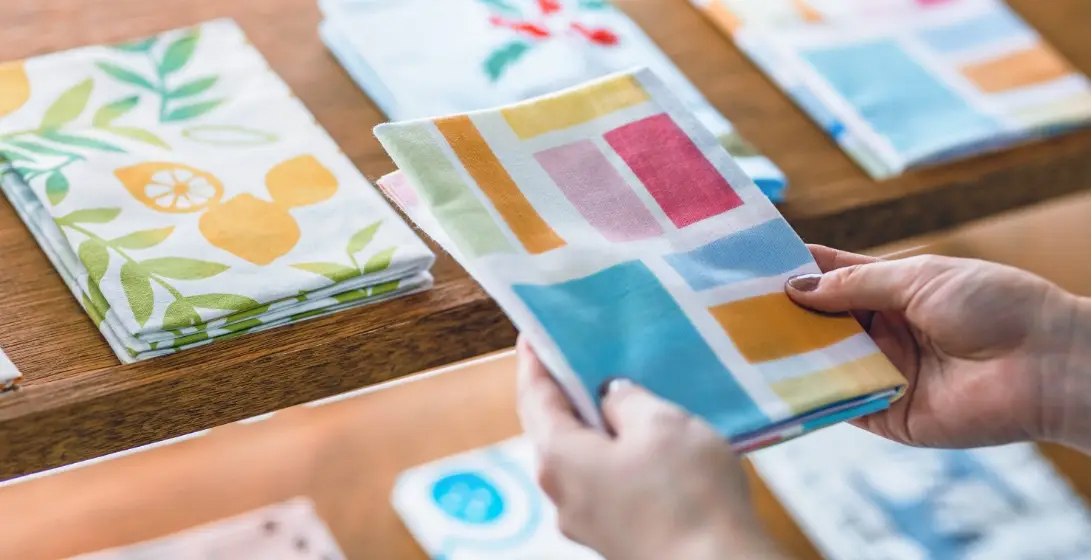 Tenugui is a traditional Japanese textile product.
A thin Japanese hand towel made of cotton, it was once used as a trinket for festivals and other occasions.
Because it was durable, easy to dry, and convenient to use, it came to be used in a variety of situations, such as wiping hands or as a cloth.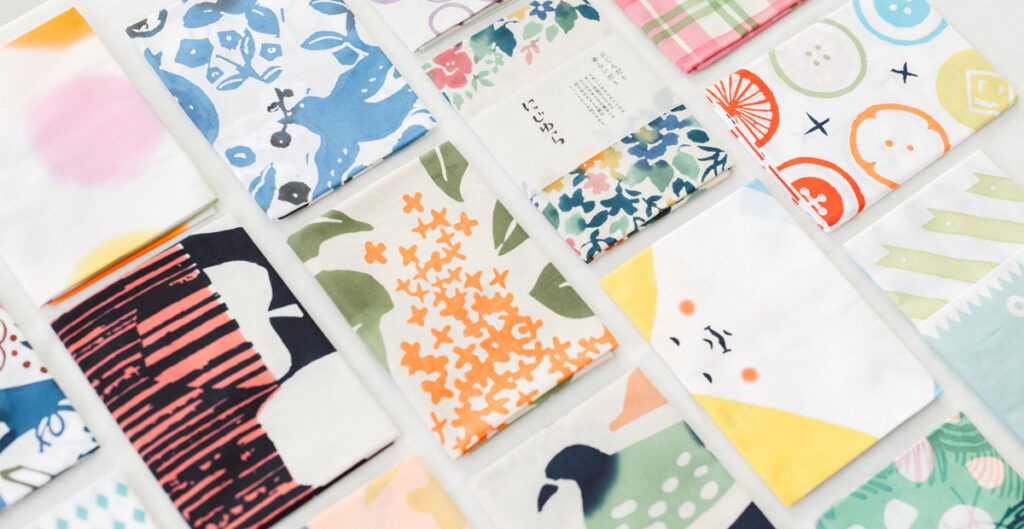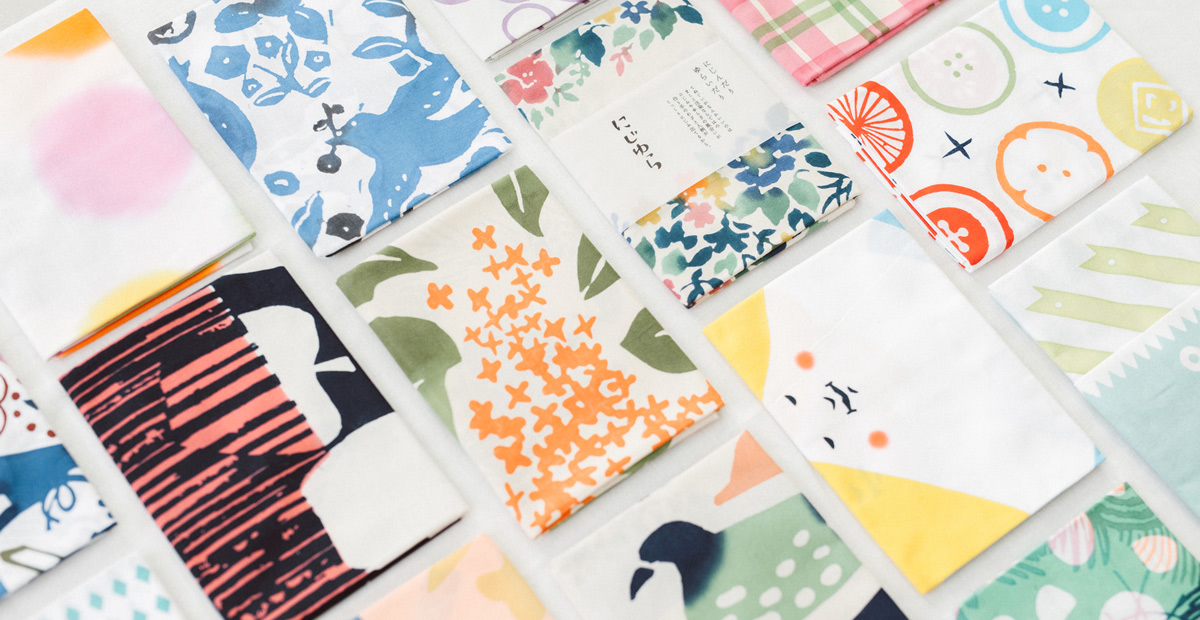 Tenugui hand towels have a long history, but now they are being sold with very cute designs!
These tenugui hand towels are made by Nijiyura, a tenugui specialty store.
The patterns on each one are very cute.
In fact, this tenugui is made using a traditional technique called "chusen".
Chusen is one of the dyeing techniques.
It is hand-dyed by craftsmen.
I had the opportunity to visit the workshop where Nijiyura's tenugui is made.
I would like to introduce the quality of the tenugui and the characteristics of the traditional technique called "chusen".
Are there different types of tenugui hand towels?
There are two ways to create a pattern on a tenugui: printing by machine or other means, and dyeing the cloth by hand by craftsmen.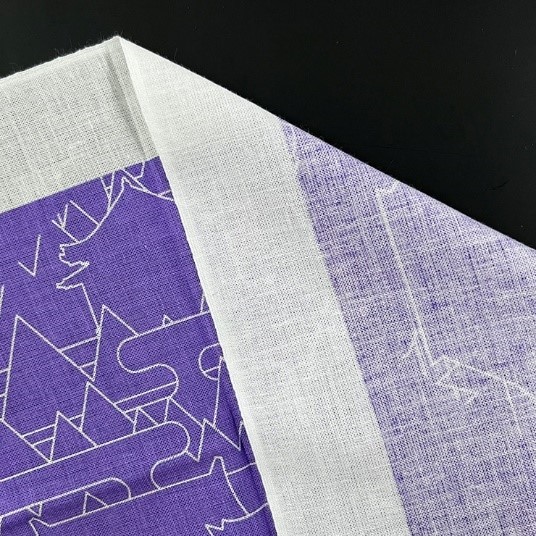 Machine-printed items have a clearly printed pattern.
Since it is printed on only one side, there is a front and back side.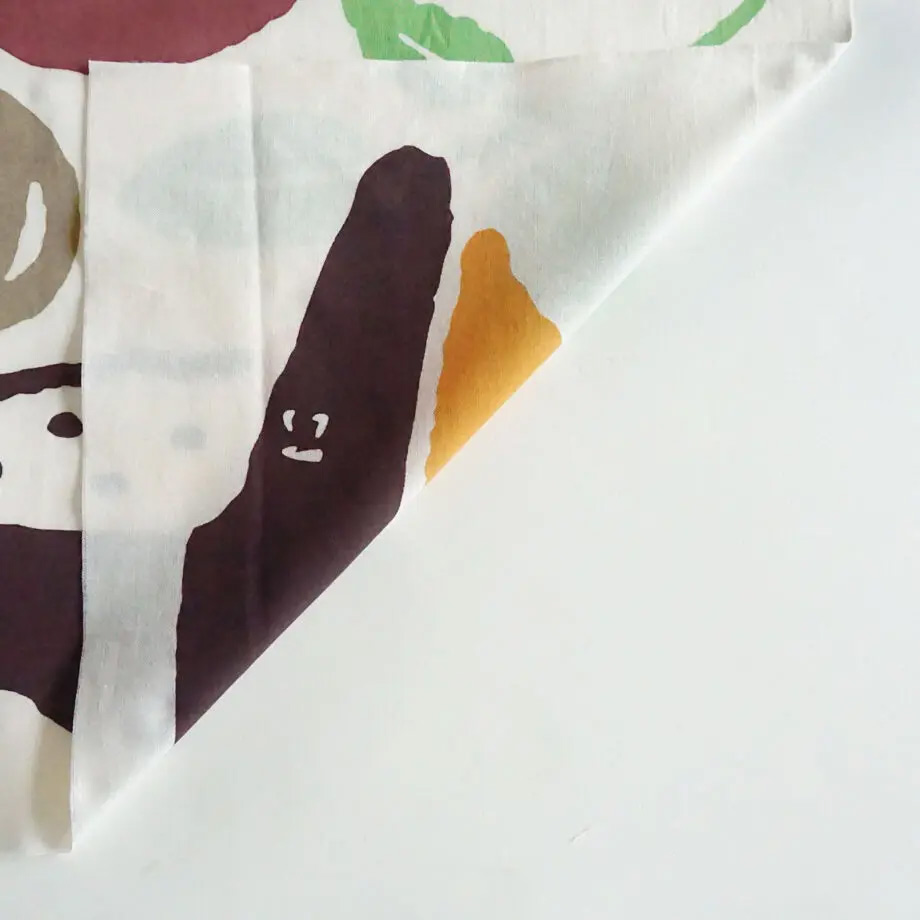 Dyed tenugui, on the other hand, the dye is spread over the entire cloth.
It features beautiful colors both from the front and from the back.
Because it is done by hand, the outlines are blurred and the texture is gentle.
What is Chusen's technology?
The dyeing technique known as "Chusen" involves making dozens of bundles of fabric and pouring the dye over the bundles at once.
Craftsmen dye each part of the pattern one by one.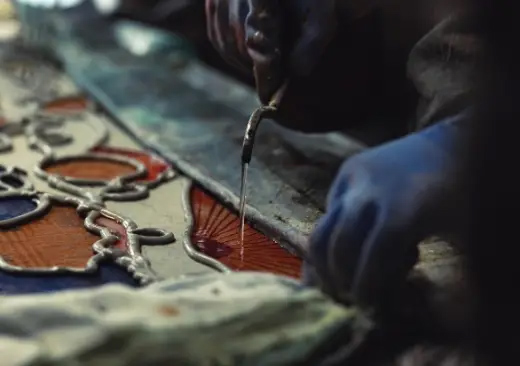 The Chusen technique was born in the southern part of Osaka Prefecture in Japan, where the cotton industry has thrived since ancient times.
A river suitable for washing cotton is located nearby, and the production of tenugui hand towels flourished.
In the past, each piece was dyed a little at a time, but this was time-consuming.
Osaka merchants, with their mercantile spirit, wondered, "Can't we make more quickly and at a lower price? The technique of layering and dyeing all at once was born.
For 110 years since then, this technique has been preserved, but the number of Chusen companies, which once numbered 50, is now down to four in Osaka.
In order to preserve this uniquely Osaka Chusen technique, the tenugui specialty store "Nijiyura" has devised a variety of tenugui designs to suit modern styles.
The unique "blurred" and "gradation" design reveals a friendly craftsman's temperament.
I immediately went to the workshop where "Nijiyura" tenugui hand towels are made!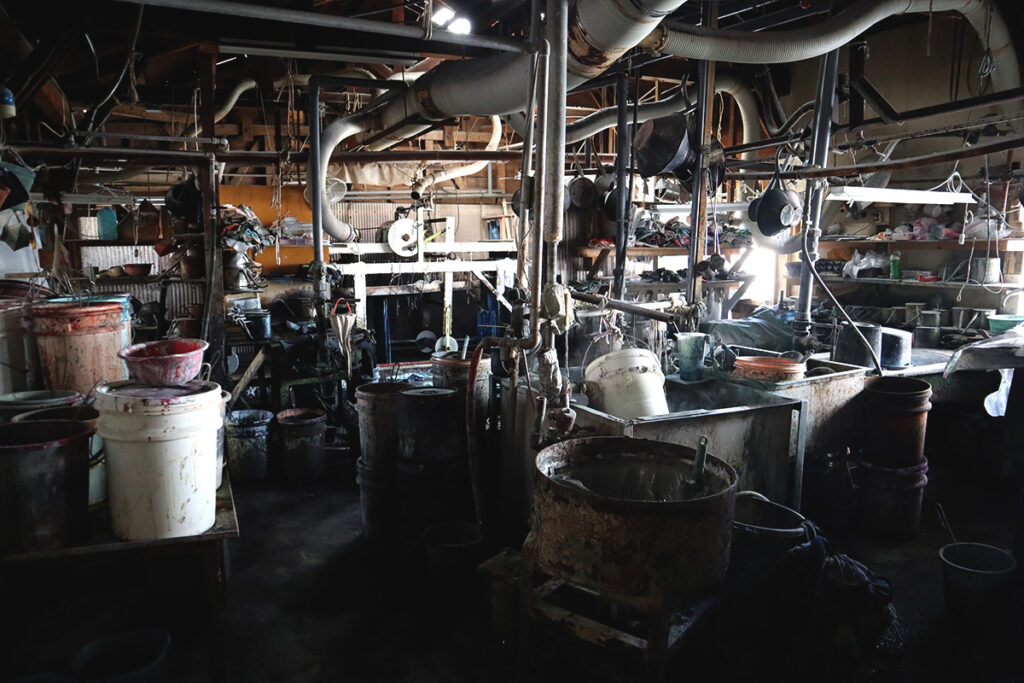 Chusen Process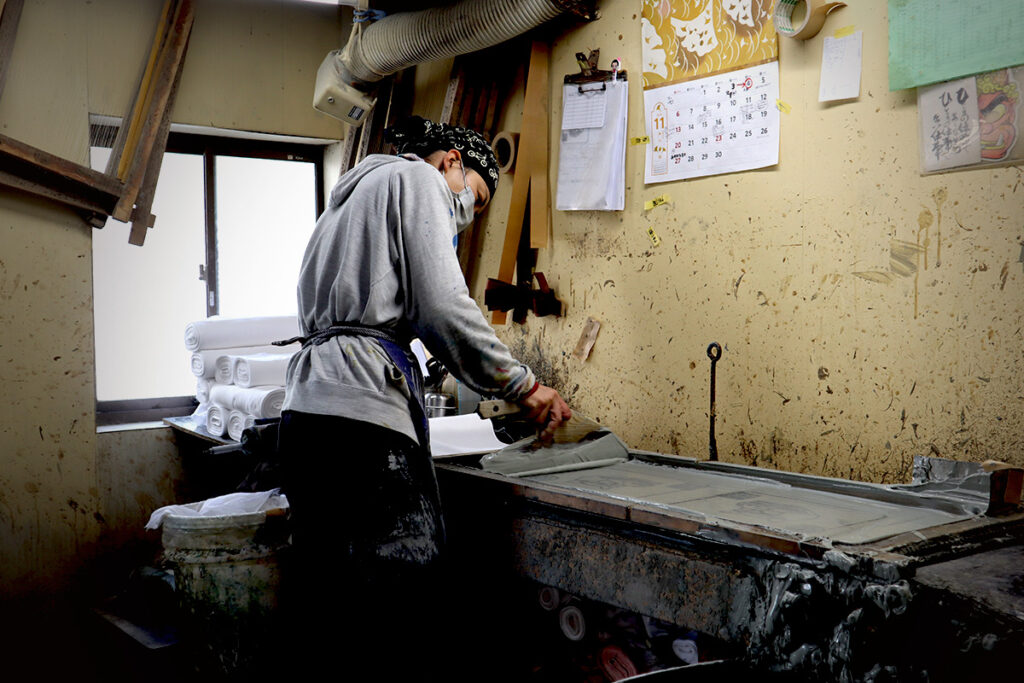 The first step is a process called "glue-placement.
Dye will not soak into the glued areas.
The craftsman applies the glue with a wooden spatula so that there is no unevenness.
The process of glue placement is very difficult and requires a lot of experience.
Too little glue will cause other colors to be introduced, and too much glue will not result in a good dye job.
If the glue is not placed properly, the next process will be affected.
The amount of glue applied to each piece is adjusted according to the texture of the day's fabric, as the amount of glue penetration changes depending on the temperature.
This fine adjustment is difficult with a machine, and even today, it is said to be faster and more accurate when done by hand.
Once the glue is applied, it is time for the dyeing process.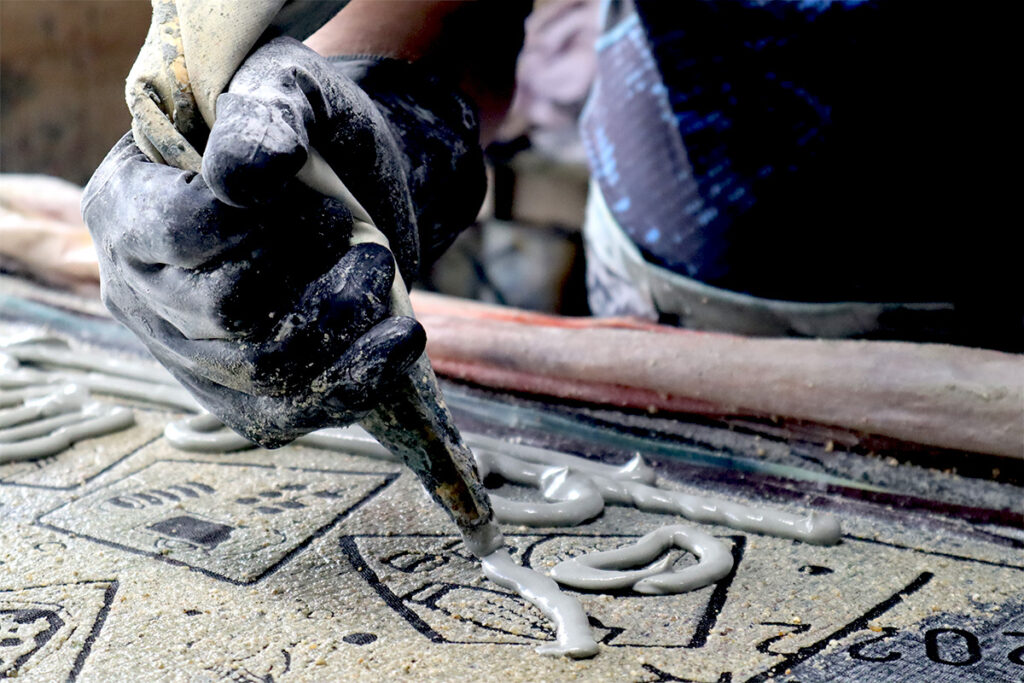 Dozens of tenugui are piled up, and the area to be colored is surrounded with glue and divided into sections.
This division is also done by hand and visually by craftsmen.
Once the classification is made, it is time to pour in the dye.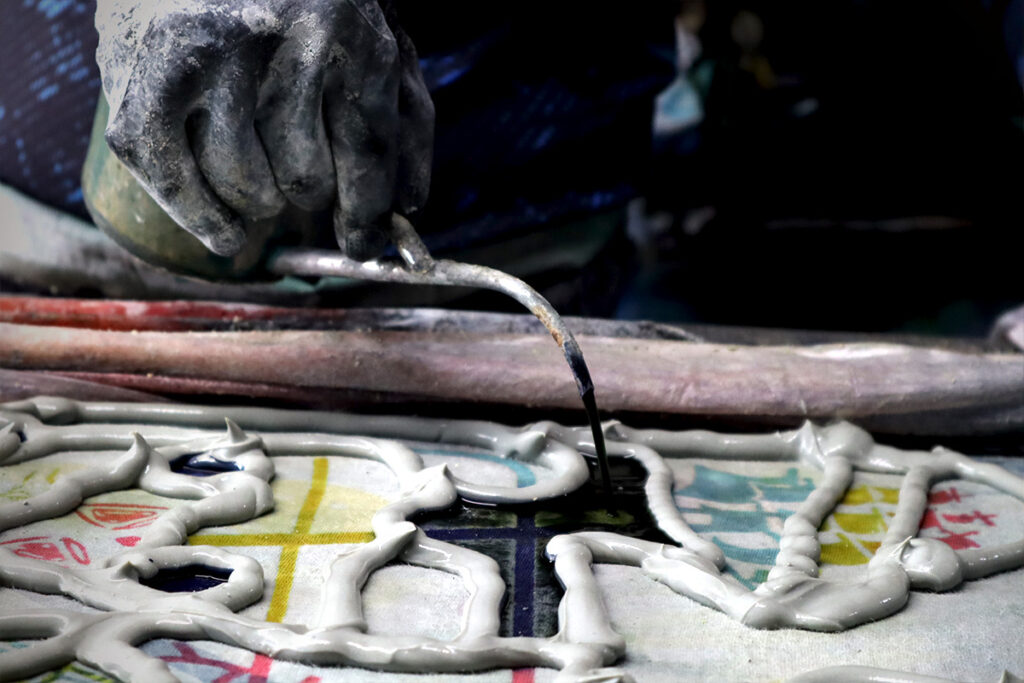 Using a narrow-mouthed jar, the dye is poured while looking at the design plan.
When the surface is finished, the dye is poured from the reverse side.
The craftsmen working at Chusen are very good at understanding the designer's intentions.
When I visited, they were making tenugui (hand towels) with lovely gradient designs.
Unlike machines, the gradation is made by hand, so it is not always possible to create the gradation exactly as designed. However, we dye while looking at the design drawing and thinking about whether the finish is this beautiful or close to the design. The way the gradations are slightly blurred, and the fact that no two gradations are the same, is unique to the human hand."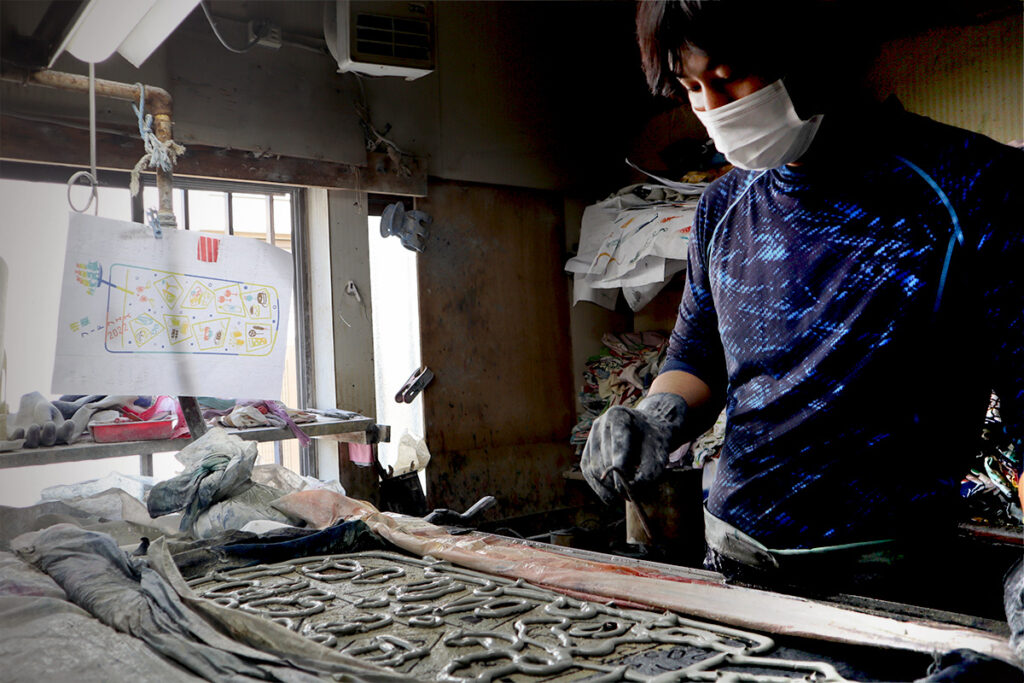 The reason why the texture of Nijiyura's tenugui is so gentle is because of the fine-tuning that can only be done by hand by our craftsmen!
Incidentally, when I told the craftsman that I would write an article for an overseas audience, he replied, "I am very happy that people overseas can see the tenugui we are making".
Osaka craftsmen are so friendly!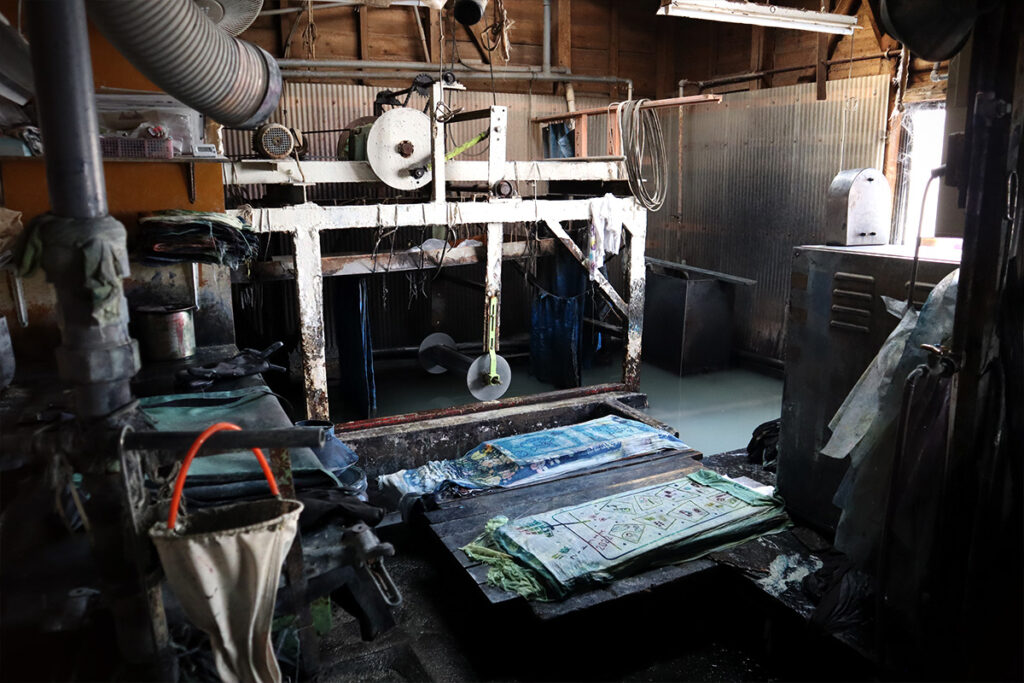 After the dyeing is finished, the fabric is rinsed in water at a place called "Kawa" (which means river in Japanese).
This removes the glue and excess dye!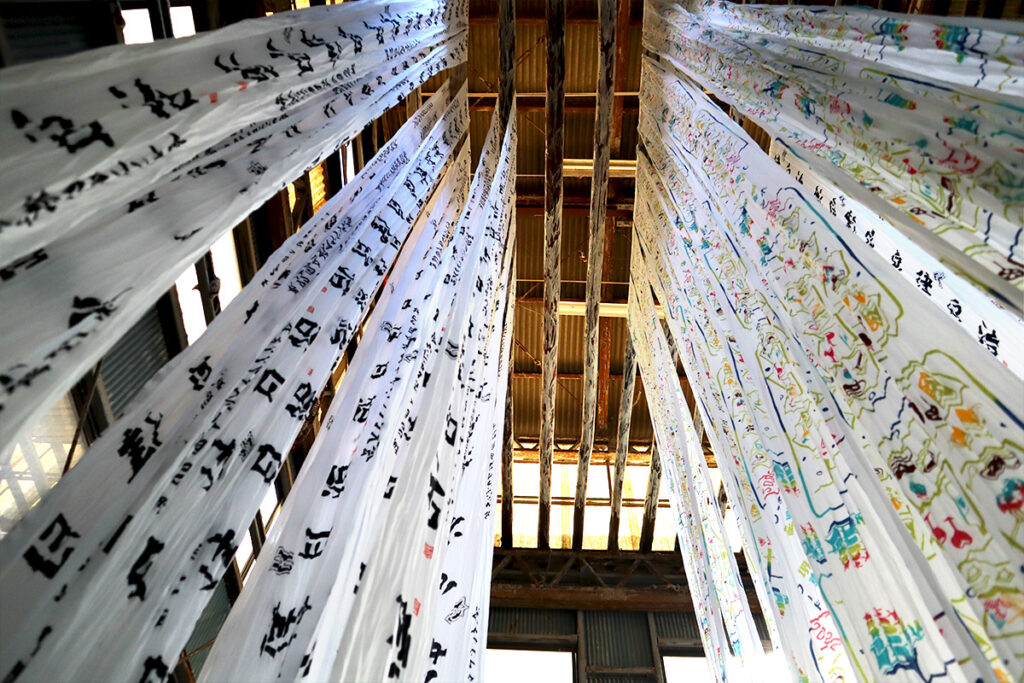 After dehydration, they are dried. The temperature in the drying room was kept in the sun and was pleasantly warm.
After inspection and cutting, the products are ready to be sold in stores.
■ For the whole sequence of events, please check out the video on Nijiyura's YouTube page!
How should use a tenugui?
Tenugui was originally used to wipe hands, but today many people use it as interior decoration.
I spoke with the president of Nijiyura about the uses of tenugui.
For example, some customers buy seasonal designs such as Christmas tree patterns or Kagamimochi (a Japanese New Year's decoration) to decorate their homes.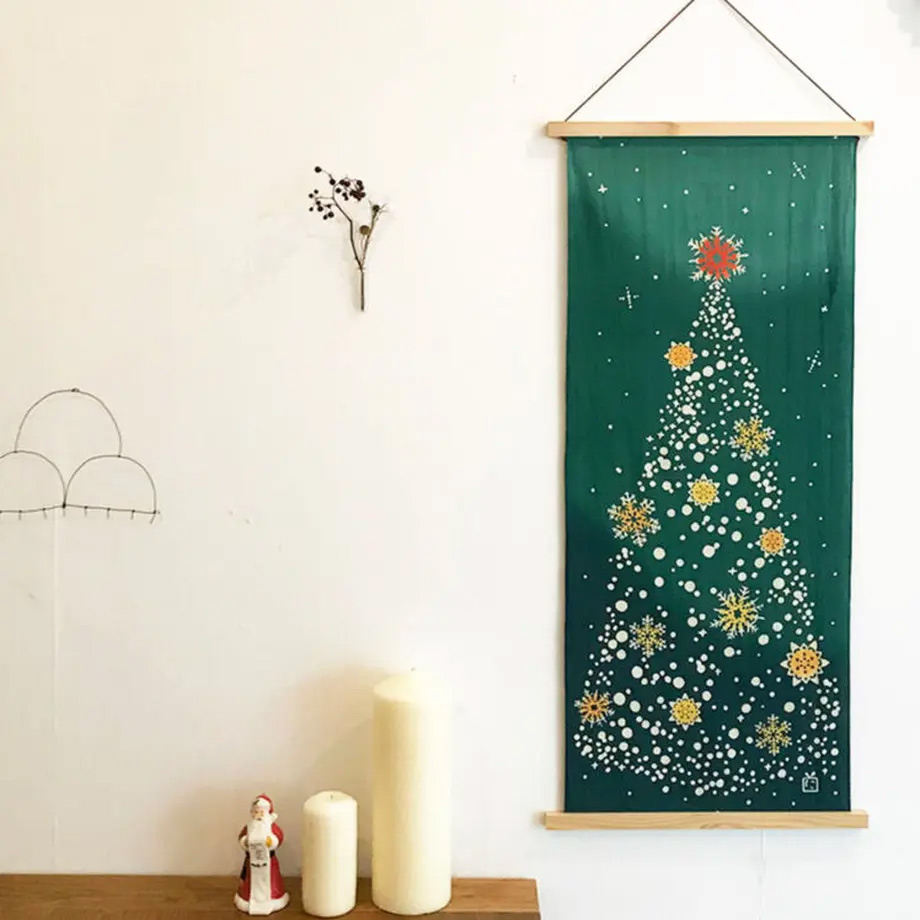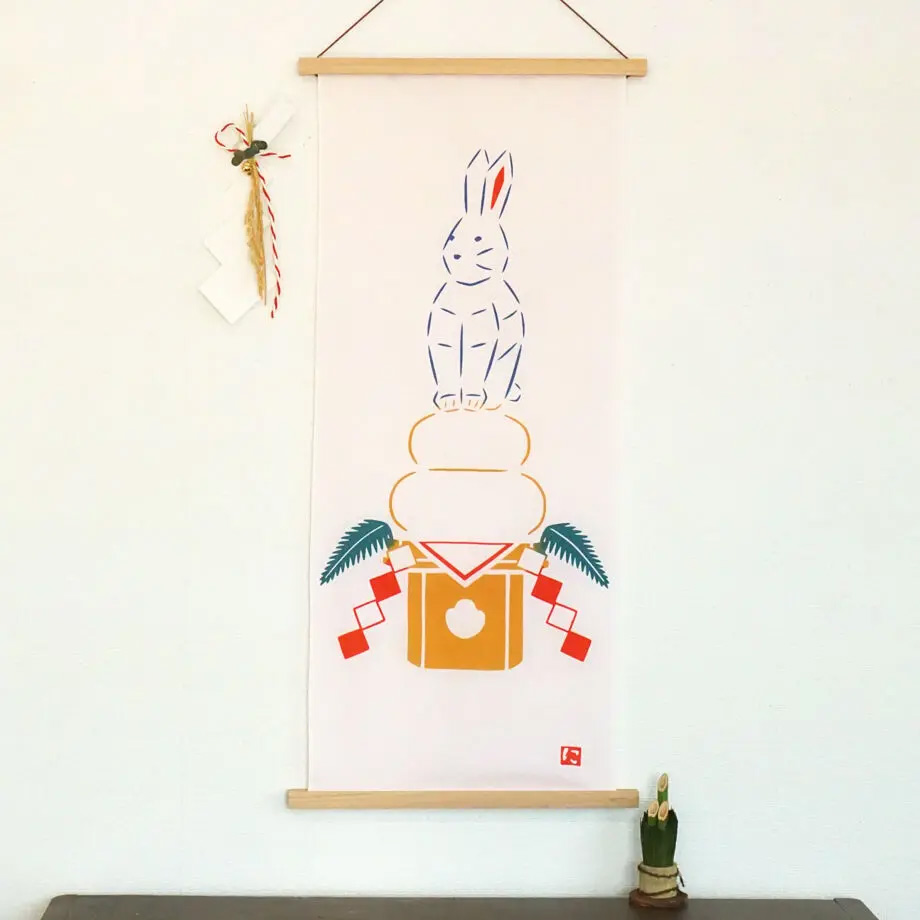 You can also wrap it around a tissue case or use it as a luncheon mat.
Tenugui is a textile with a long history, but there are no rules about how to use it. I hope you will feel free to use it as a way to add color to your daily life.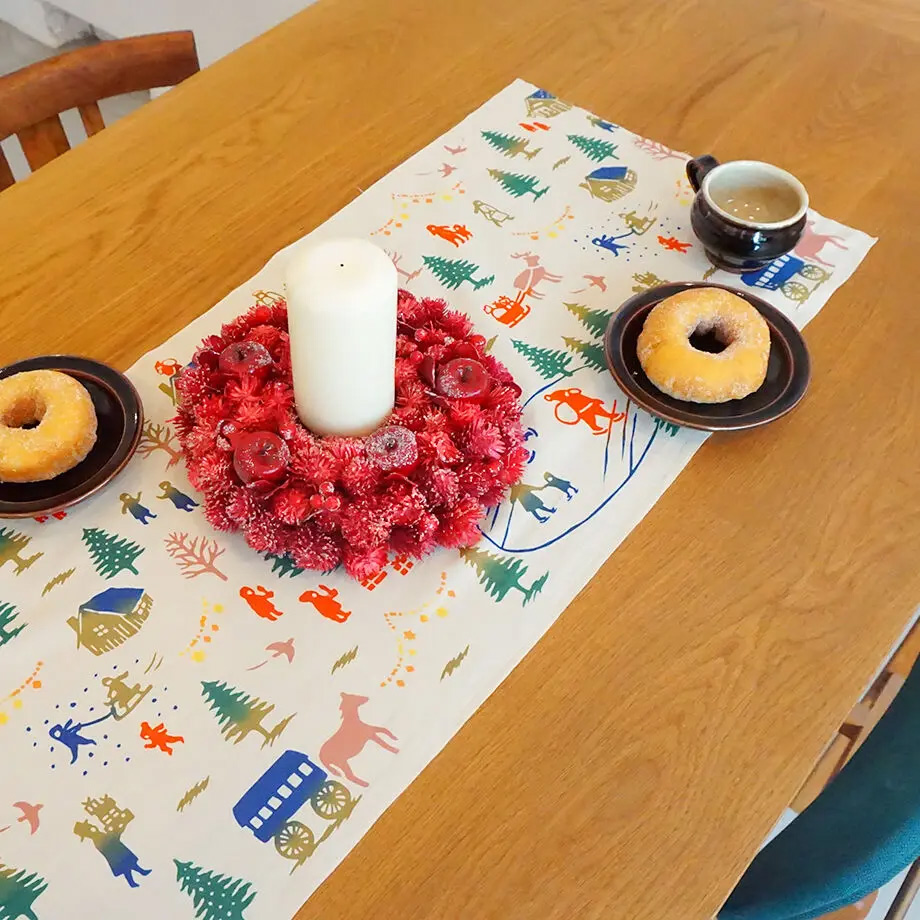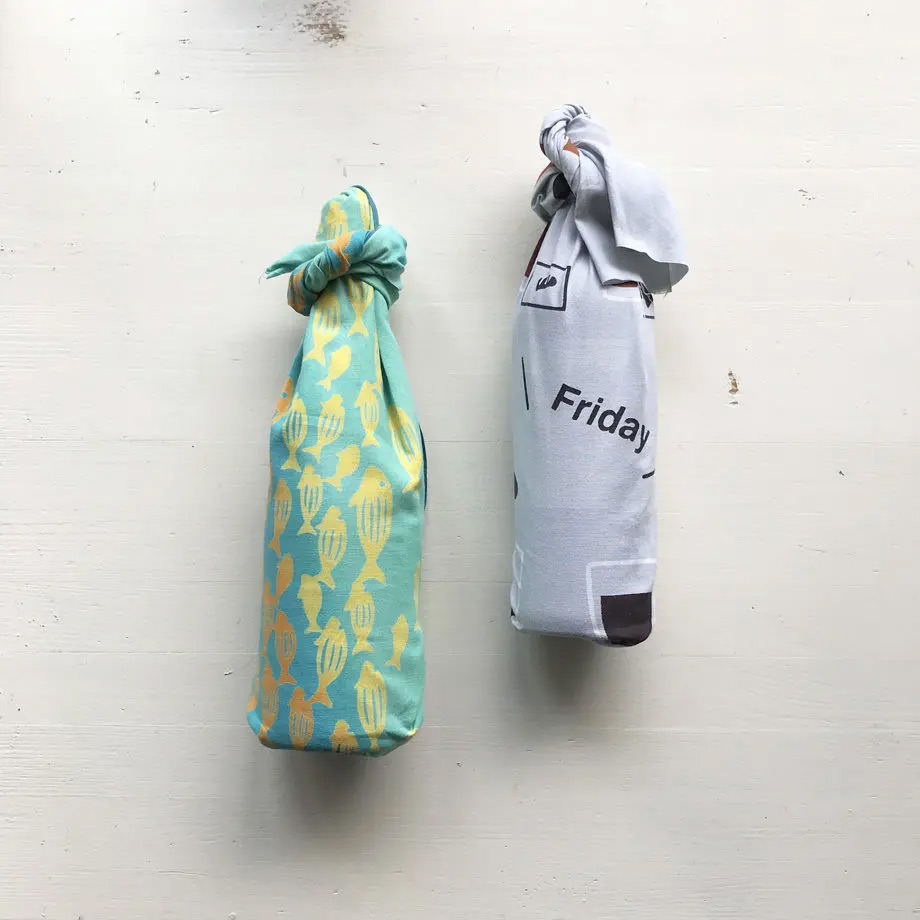 In addition to directly managed stores and hands-on classes, "Nijiyura" also has a store with a café.
You can enjoy "a space with tenugui" while relaxing and drinking a cup of coffee.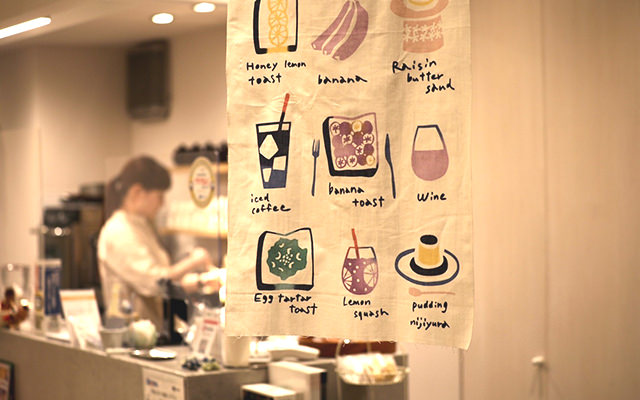 "The designs are cute, but I don't know what to use them for"
"I don't have a clear image of what a tenugui is"
If you are not sure, why don't you stop by the café first?
You can easily get a taste of Japanese culture!
Check out the regional and collaborative design tenugui!
Nijiyura's tenugui are just so cute in design.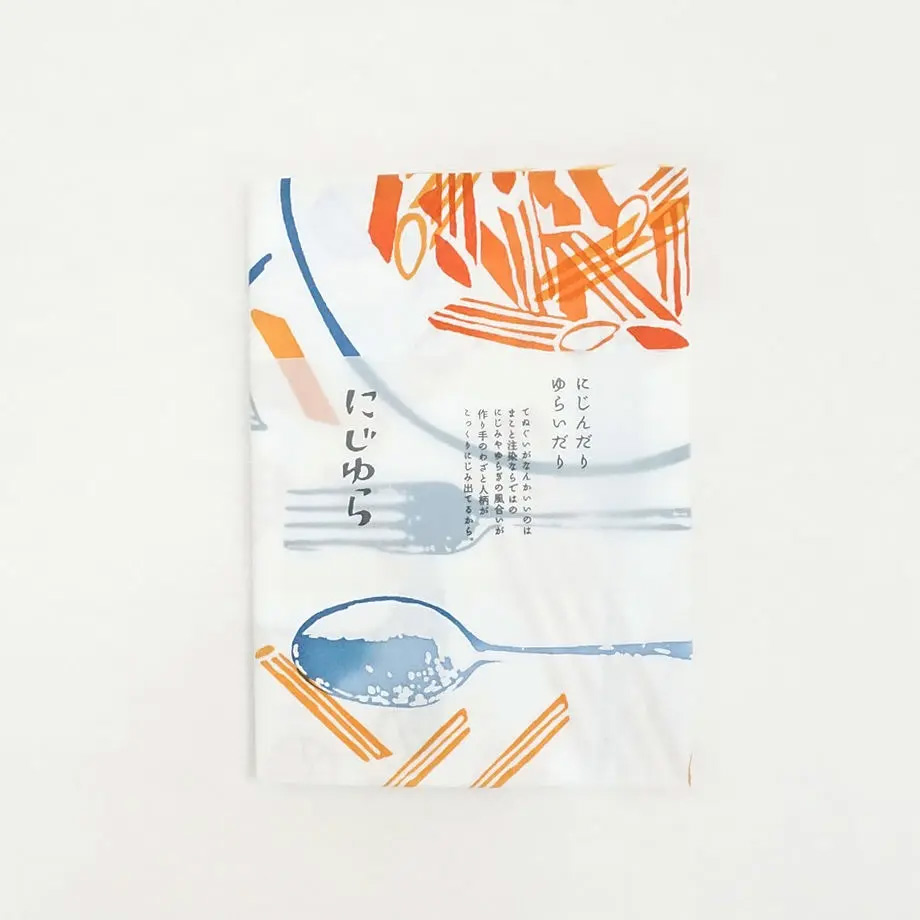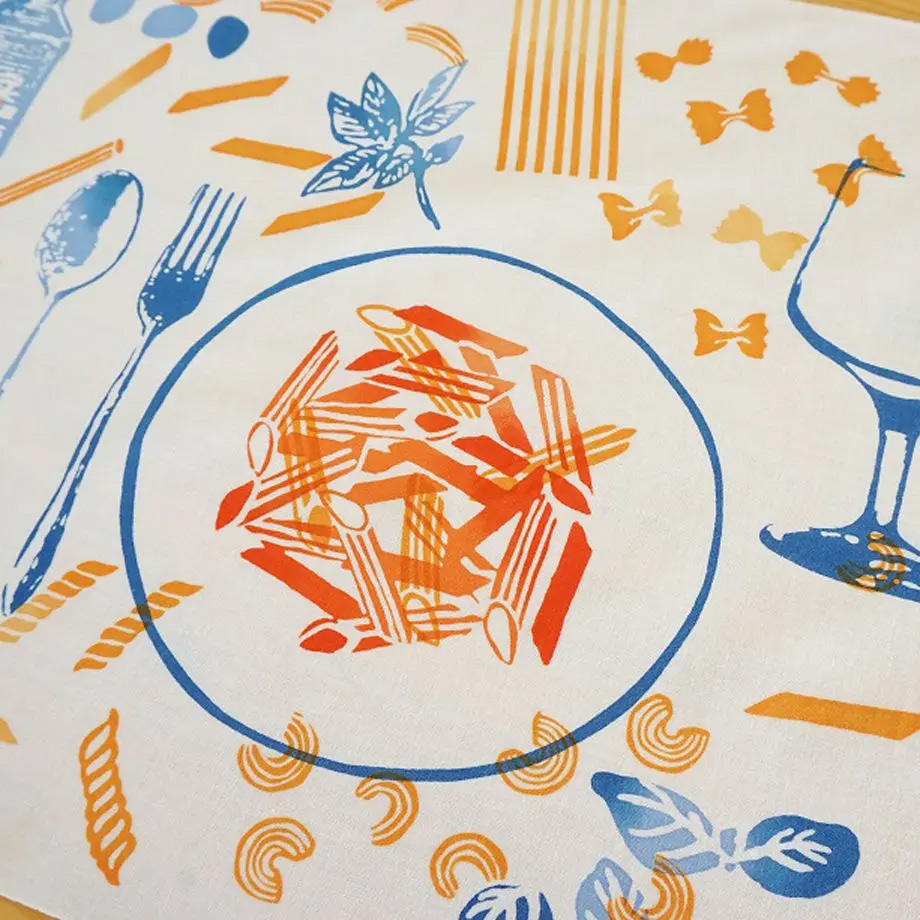 Each design makes good use of Chusen's unique use of color, blurring, and gradient texture.
In fact, the store has a designer who specializes in tenugui hand towels!
They also sell products made in collaboration with companies and local communities, and the designer specializing in tenugui hand towels comes up with the designs from scratch.
For example, here is a tenugui hand towel with a car pattern.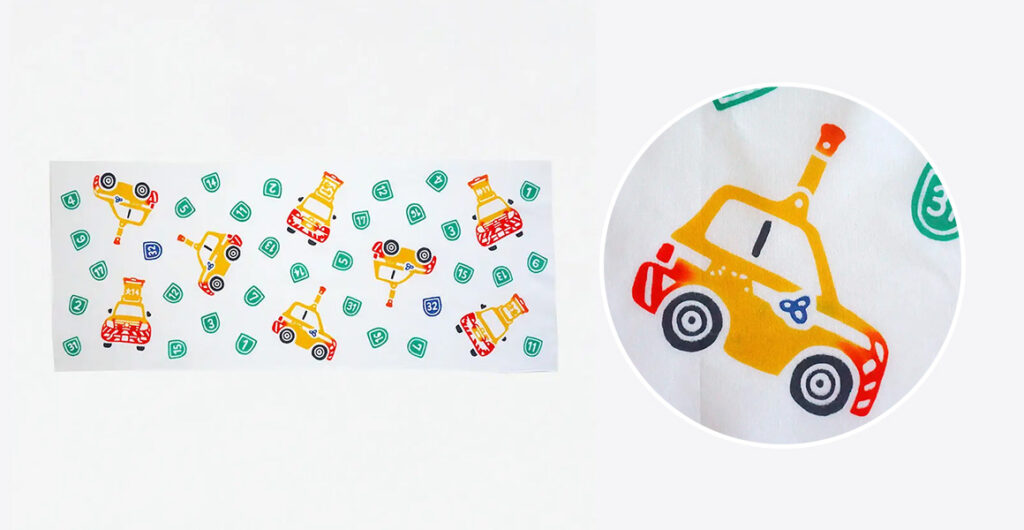 This is a yellow police car on a highway in the Hanshin area of Japan.
I have never seen a tenugui hand towel with this design in any other store (lol).
This is the perfect tenugui hand towel for those who love highways and cars.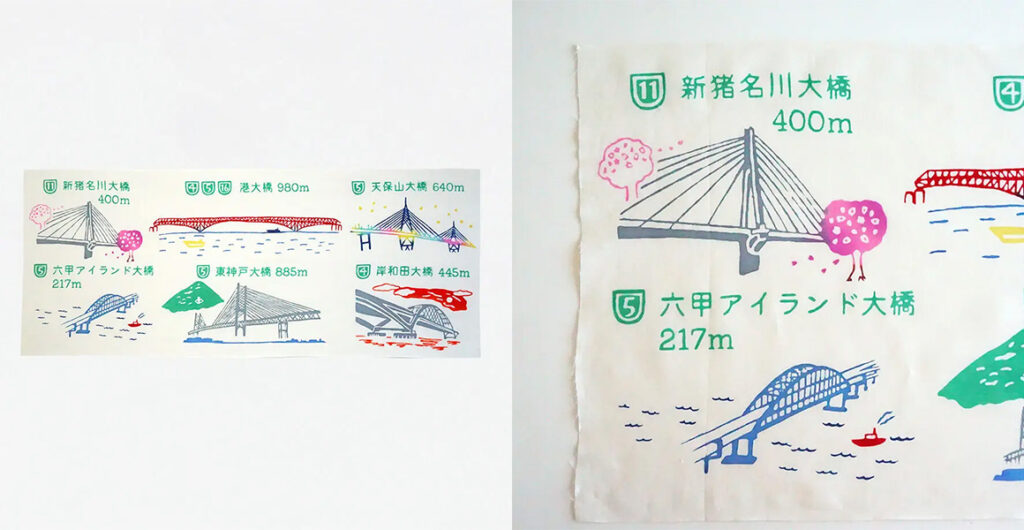 This design is based on a bridge over a highway.
It looks like an illustrated book!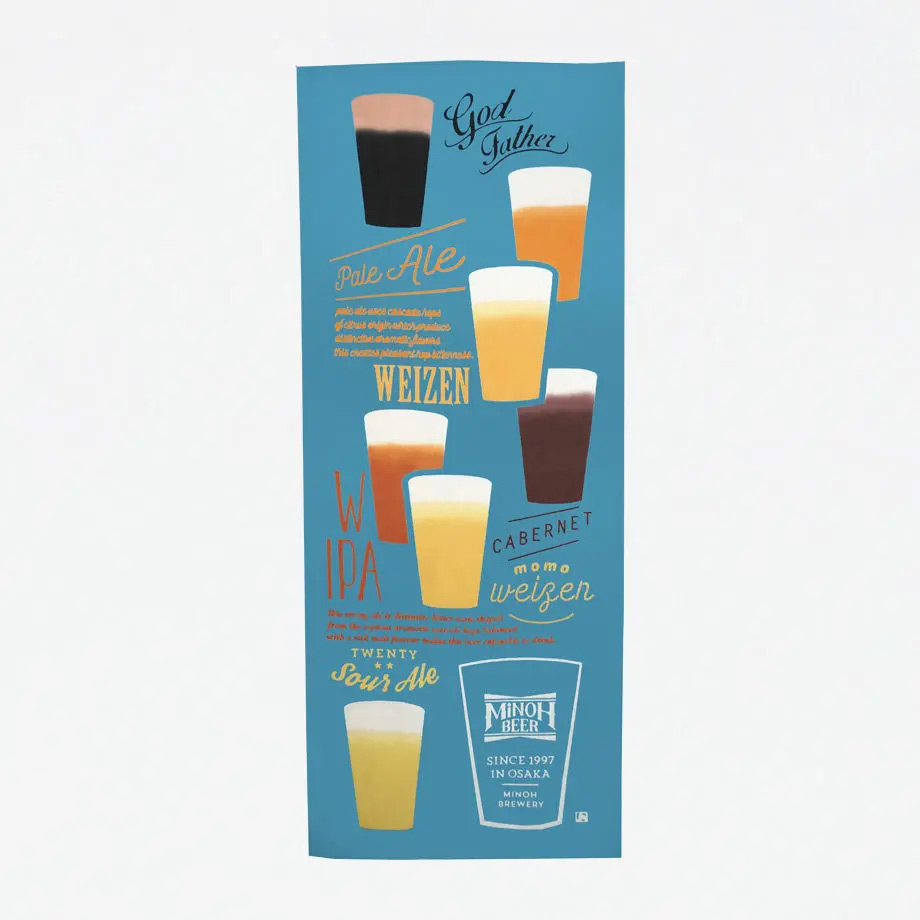 There was also a tenugui hand towel of a delicious-looking beer.
The motif is a craft beer from Osaka called "Minoh Beer.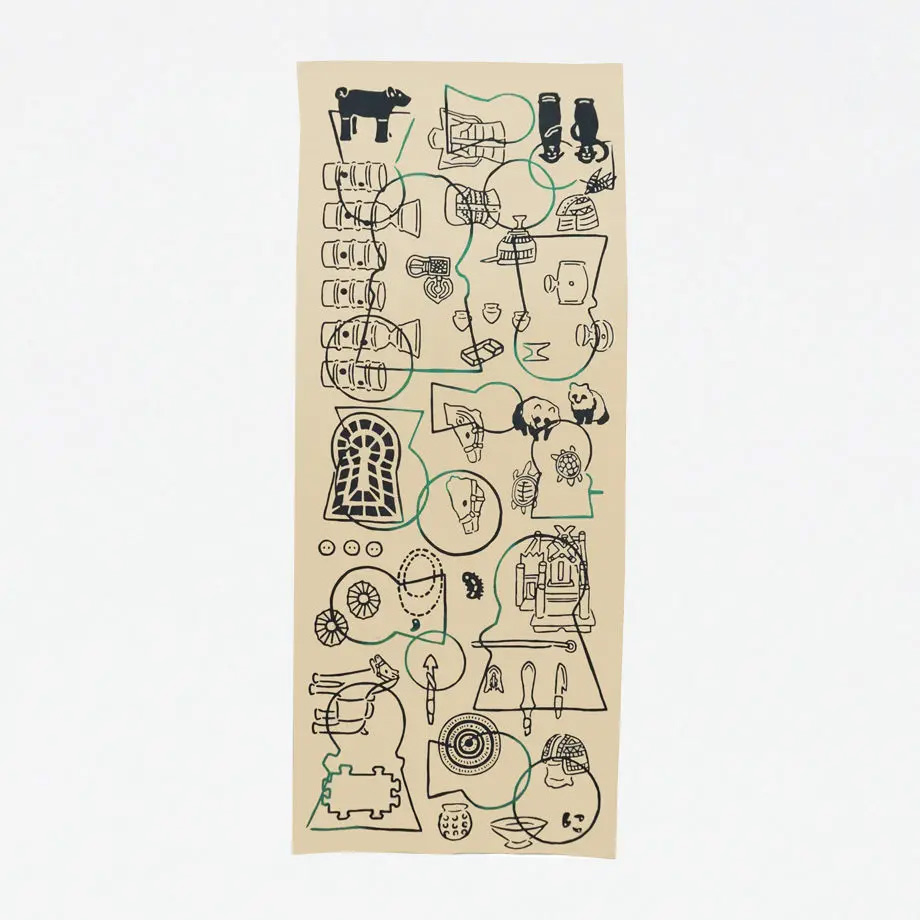 Some products are made in collaboration with the museum.
The products depict ancient tombs in Osaka and artifacts excavated in the area.
When you visit Osaka for sightseeing, how about a tenugui hand towel depicting the charms of Osaka as a souvenir?
The tenugui hand towels featuring local specialties, daily life resources, and sightseeing are all designs that are rarely seen elsewhere.
Please take a look at Nijiyura's adorable tenugui hand towels.
Tenugui Specialty Store "Nijiyura" Store Information
Official Instagram: https://www.instagram.com/nijiyura_tenugui/
Stores where you can buy souvenirs
LUCUA Osaka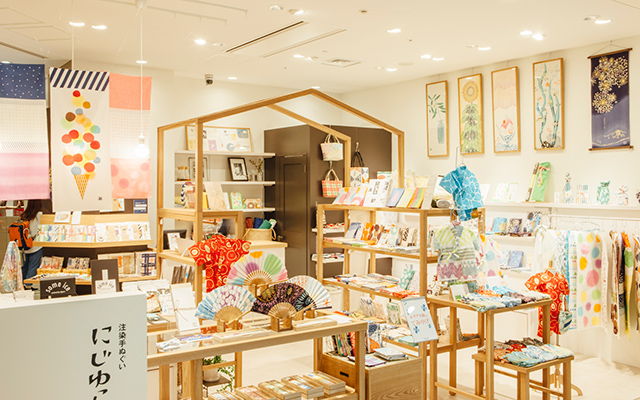 Business hours: 10:00 – 21:00
Closed: Same as LUCUA's closing days
Address: 9F, LUCUA side, LUCUA Osaka, 3-1-3 Umeda, Kita-ku, Osaka 530-8558
Kyoto Sanjo Store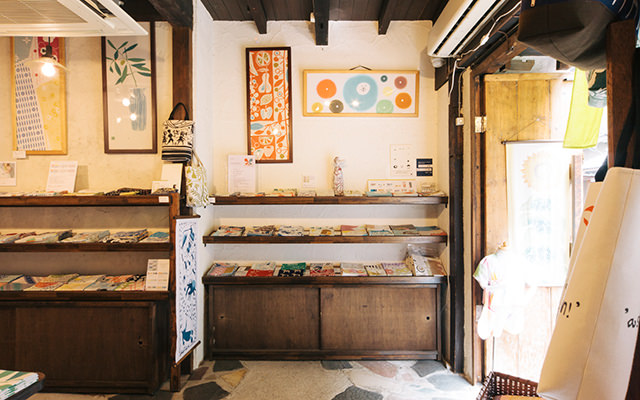 Business hours: 11:00-19:00
Closed: Open all year round
Address: 38-1 Benkeiishi-cho, Sanjo-agaru, Fuyacho-dori, Nakagyo-ku, Kyoto 604-8082
Tokyo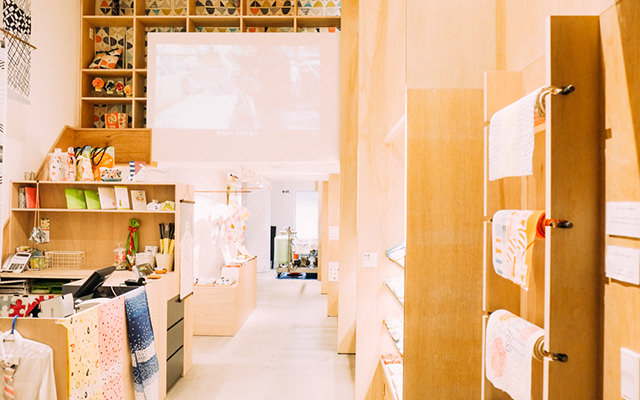 Business hours: 11:00-19:00
Closed: Wednesdays
Address: 2K540 AKI-OKA ARTISAN O-2, 5-9-18 Ueno, Taito-ku, Tokyo 110-0005
Store with cafe
Kokokoto to NIJIYURA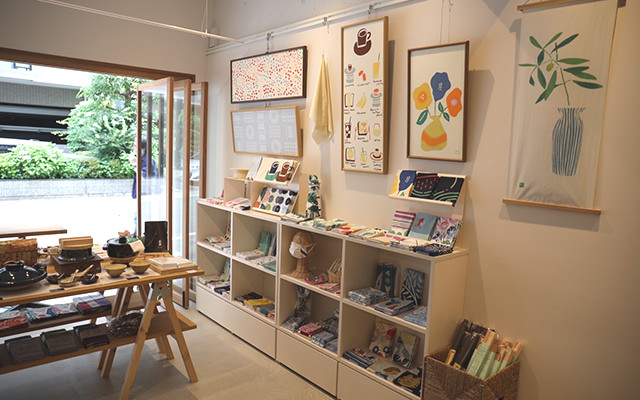 Business hours: 11:00-17:00
Closed on Thursdays and irregular holidays
Address: 2-3-28 Andoji-cho, Chuo-ku, Osaka-shi, Osaka
Kobe Store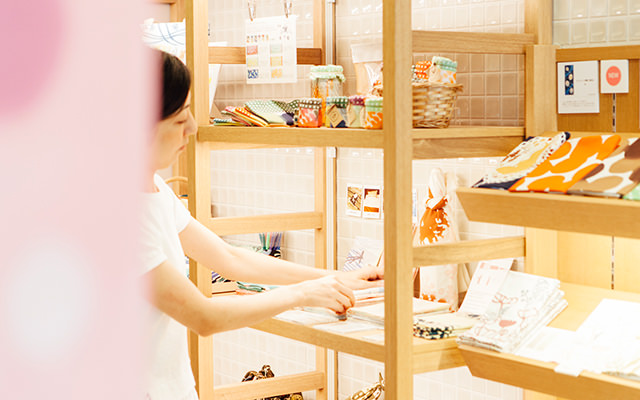 Business hours: 11:00-19:00
Closed: Year-end and New Year holidays
Address: 2-8-2 Sannomiya-cho, Chuo-ku, Kobe 650-0021
Store with hands-on workshops
Nihonbashi Store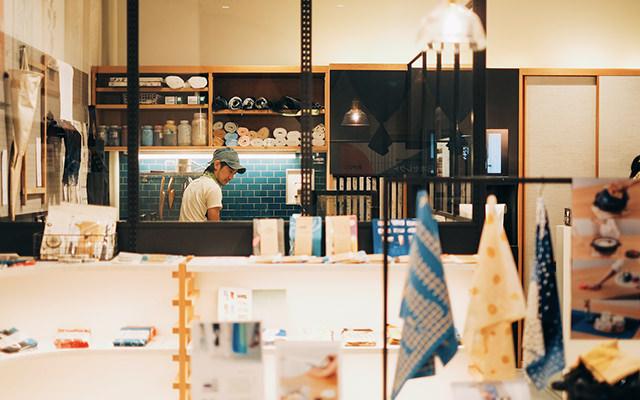 Business hours: 10:00 – 21:00
Closed: Same as the closing days of the Makuhin Seikatsu Nihonbashi store
Address: 2F COREDO Muromachi Terrace, 3-2-1 Nihonbashi Muromachi, Chuo-ku, Tokyo 103-0022
Aki's Kodawari Point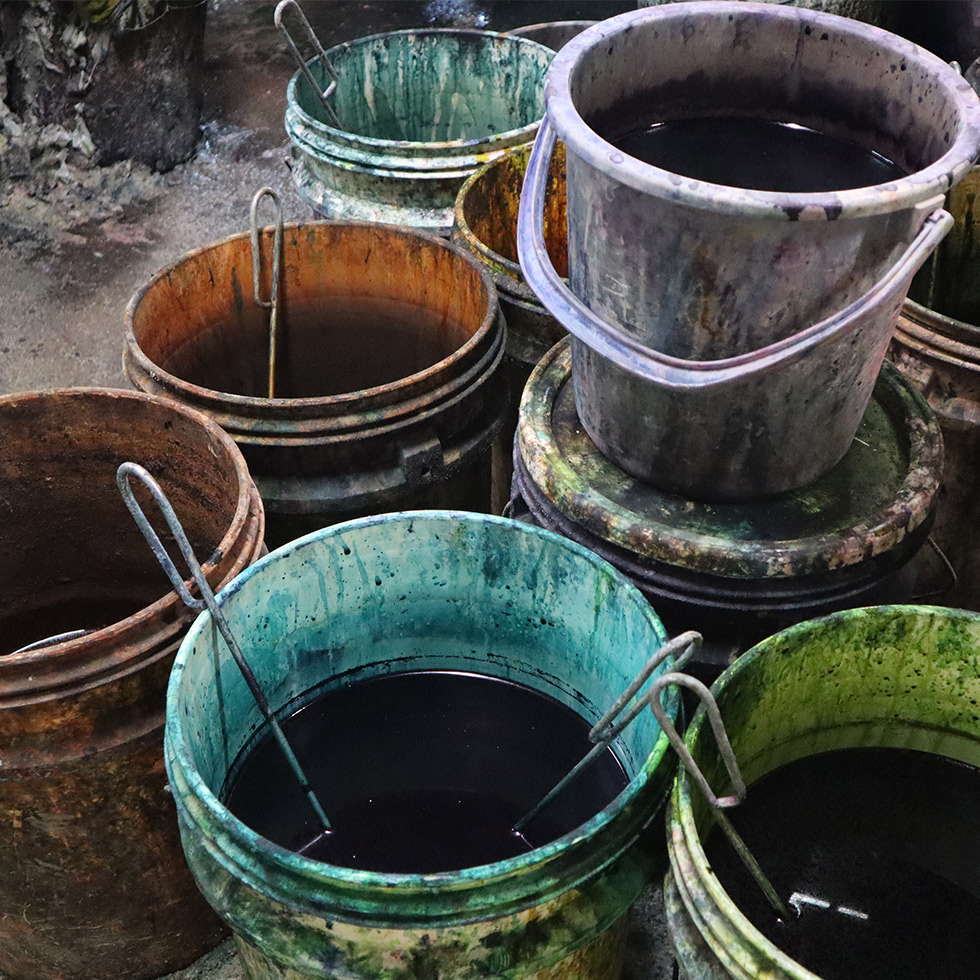 Nijiyura's tenugui are made by craftsmen who also blend dyes one by one.Unlike machines, you can feel the "humanness" of the machine, and that's a wonderful point!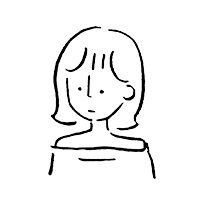 aki