Let's touch Japanese crafts! I visited "Nakagawa Masashichi Shoten Nara Main Store" in Nara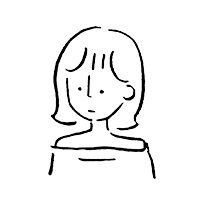 Written by aki
2023.03.14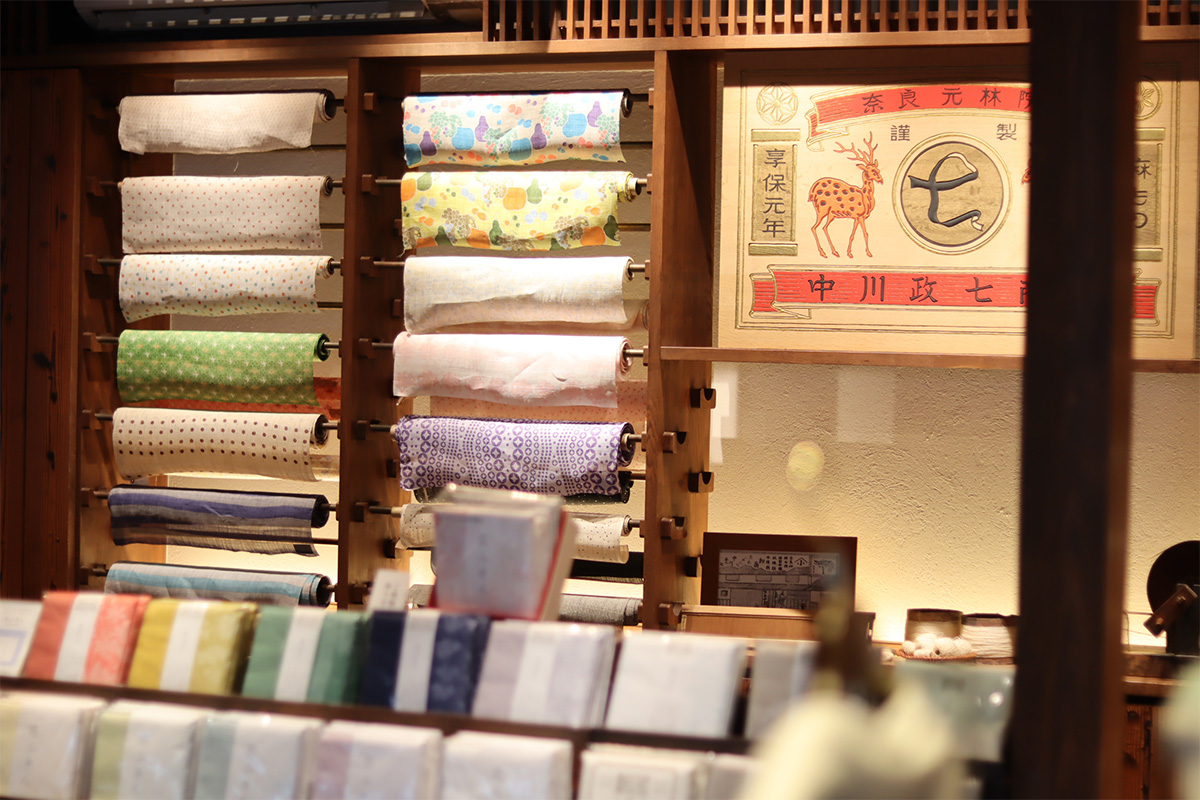 *This blog is a continuation of the previous article, "I went sightseeing in Nara Park for half a day".
After having lunch near Nara Park, I decided to go to a restaurant I had always wanted to visit.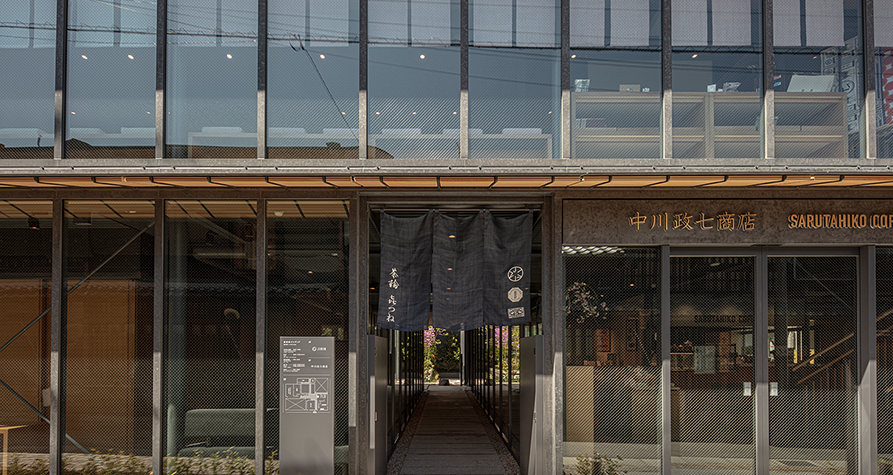 Photo by SATOSHI ASAKAWA
Here it is. It is called "Nakagawa Masashichi Shoten Nara Honten".
Nakagawa Masashichi Shoten has stores all over Japan, but this is the main store in Nara.
It is located in a narrow alley and I got a little lost going there.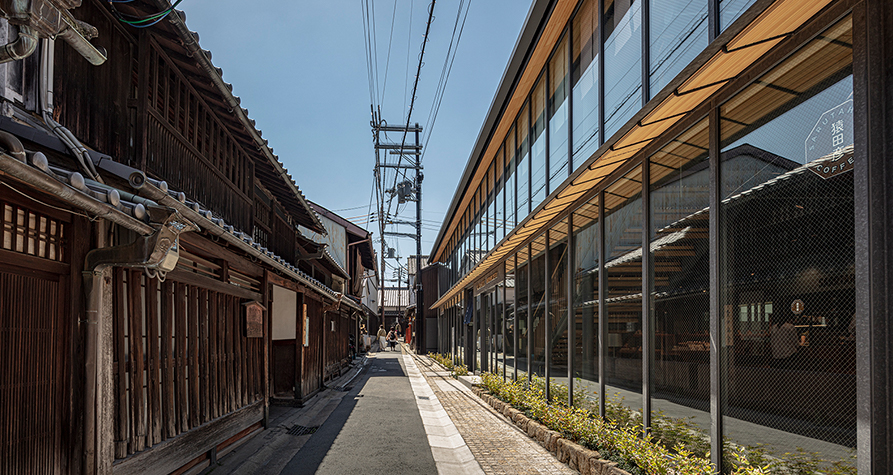 Photo by SATOSHI ASAKAWA
The town of Nara (called Naramachi) is like a maze. But you will never get tired of looking at the retro landscape.
Let's go into that store right away. First, go to the second floor of the building.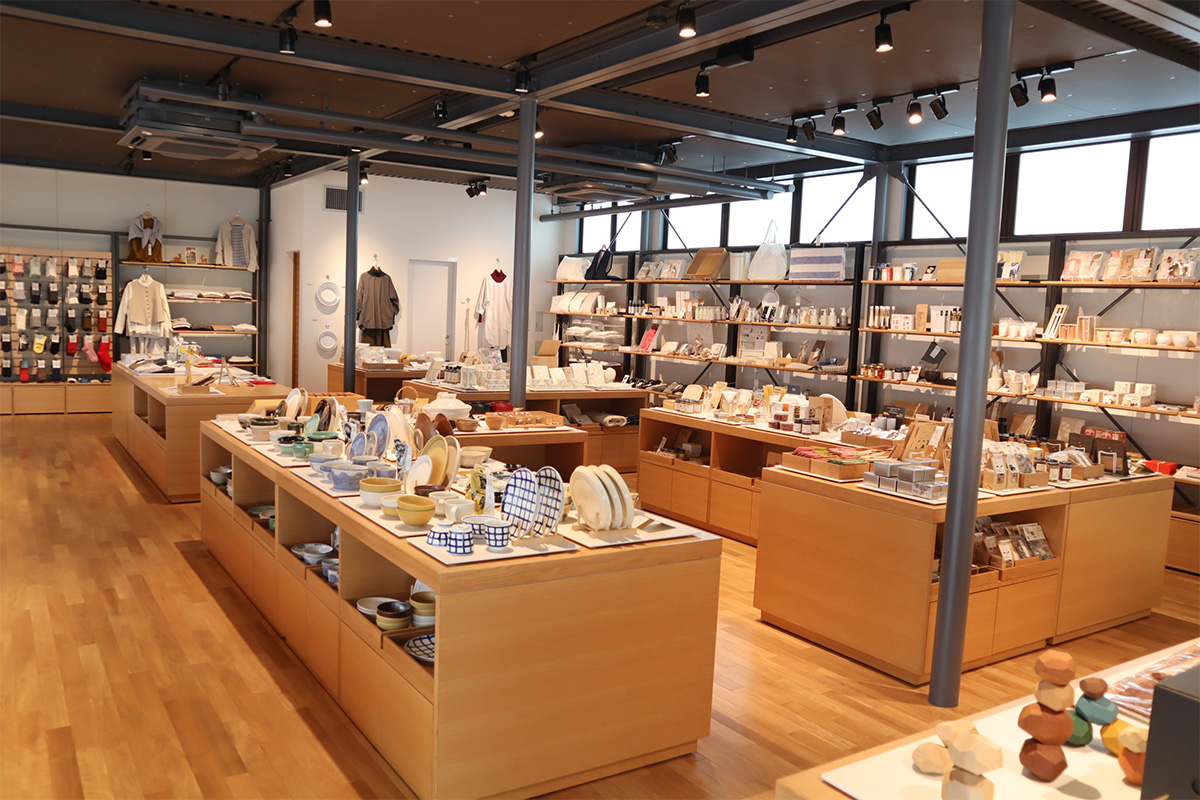 The store offers a wide variety of clothing and sundry goods centered on tools for daily life based on Japanese crafts.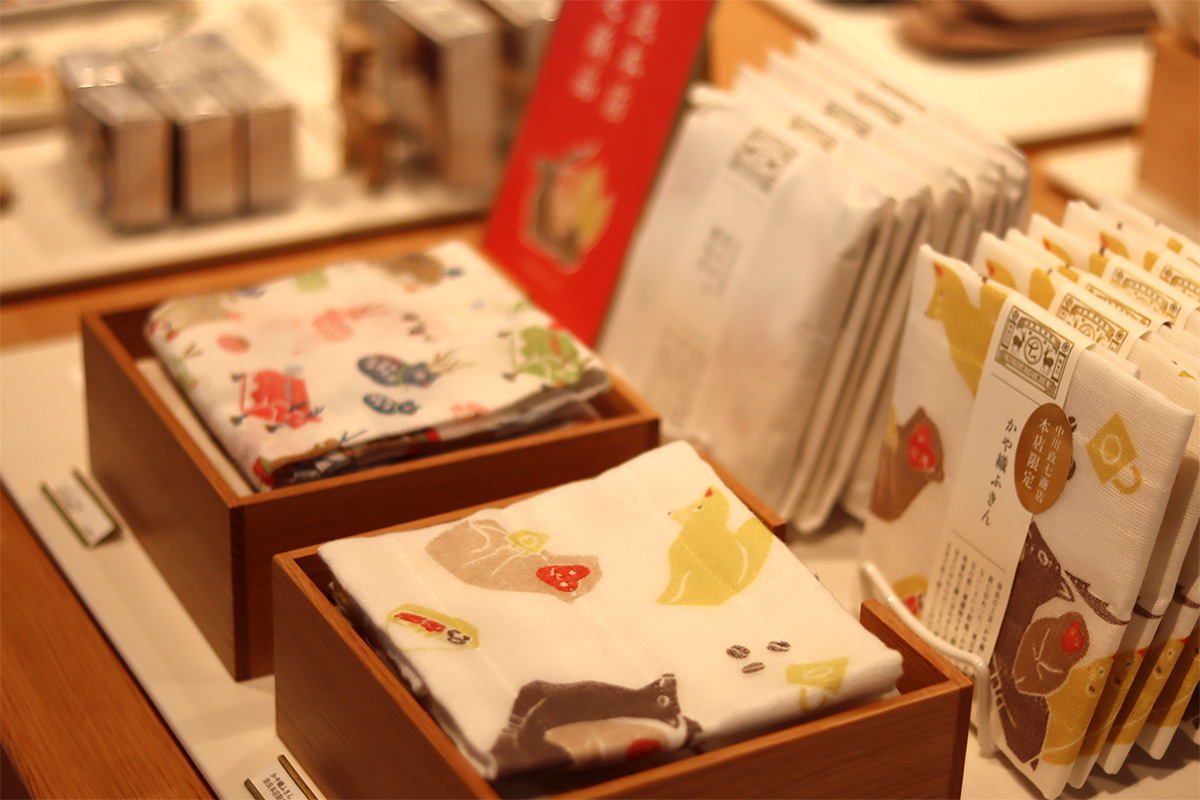 This kitchen cloth caught my eye as soon as I entered the store.
It is called a "Kaya-ori kitchen cloth".
Kaya-ori is a craft of Nara, and is a coarse, thin fabric.
Kaya" refers to mosquito nets.
It lets the wind blow through, but not mosquitoes.
In Nara, this craft technique of "Kaya-ori" has been handed down for more than 1,300 years.
The "Kaya-ori kitchen cloth" is made of five layers of this fabric called "Kaya-ori".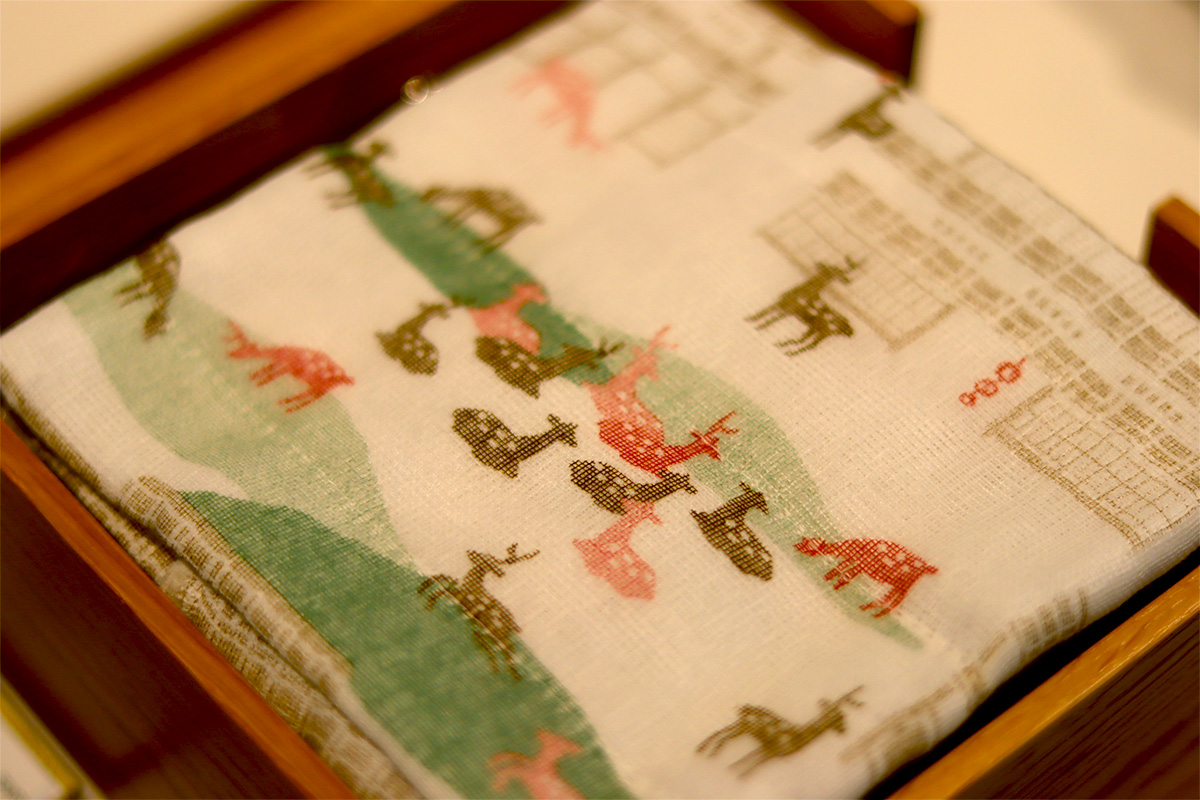 The kitchen cloths are highly absorbent and very durable. The more you use it, the softer it gets and the longer you can use it!
And what's more, the pattern is cute!
It depicts the scenery of Naramachi.
This pattern is only available at Nakagawa Masashichi Shoten's main store in Nara.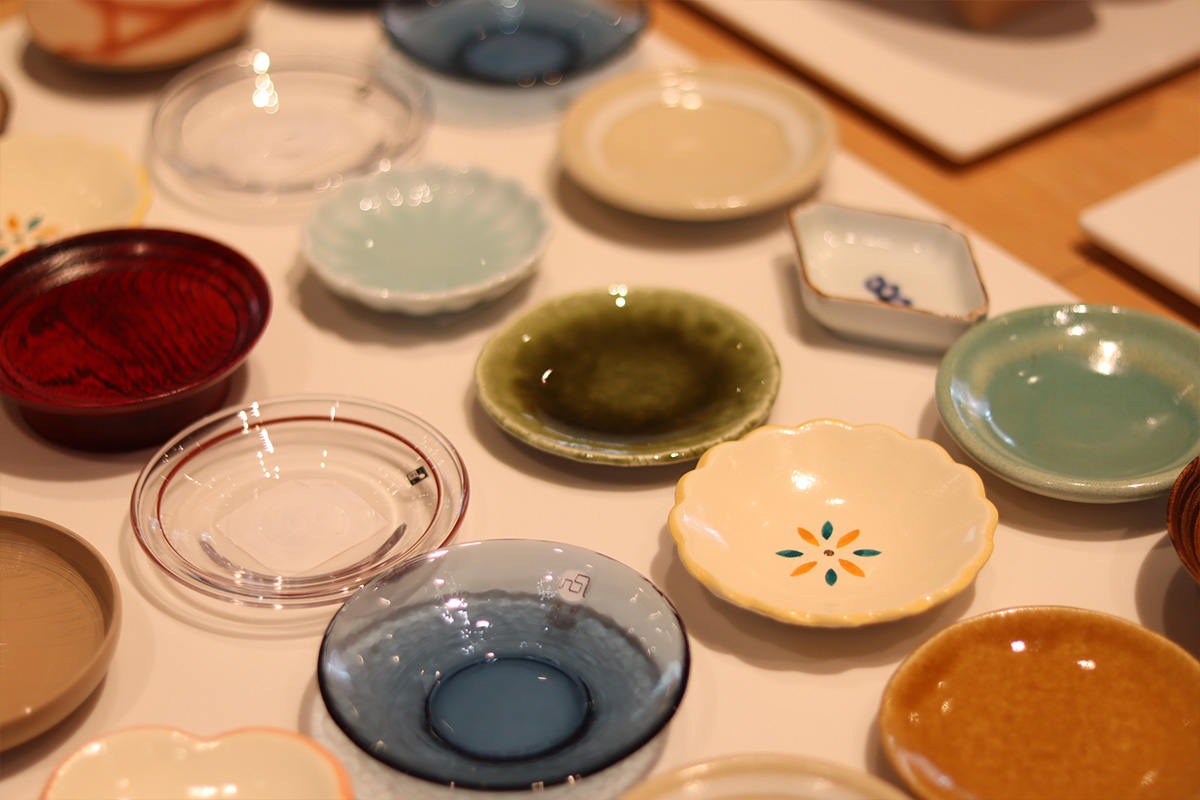 My friend who went with me especially likd this small plate.
In Japan, we use it to hold condiments and spices, but my friend said she wanted to use it to put accessories on.
*By the way, a small plate is called "Mamezara" in Japan; written in Kanji, it is "豆皿 (Bean plate)". It means a plate as small as a bean.
Each of these plates, too, is handmade by artisans!
There were plates made in various parts of Japan, including Arita-yaki and Kyoto-yaki Kiyomizu-yaki.
It is also fun to find a design you like when you visit a store.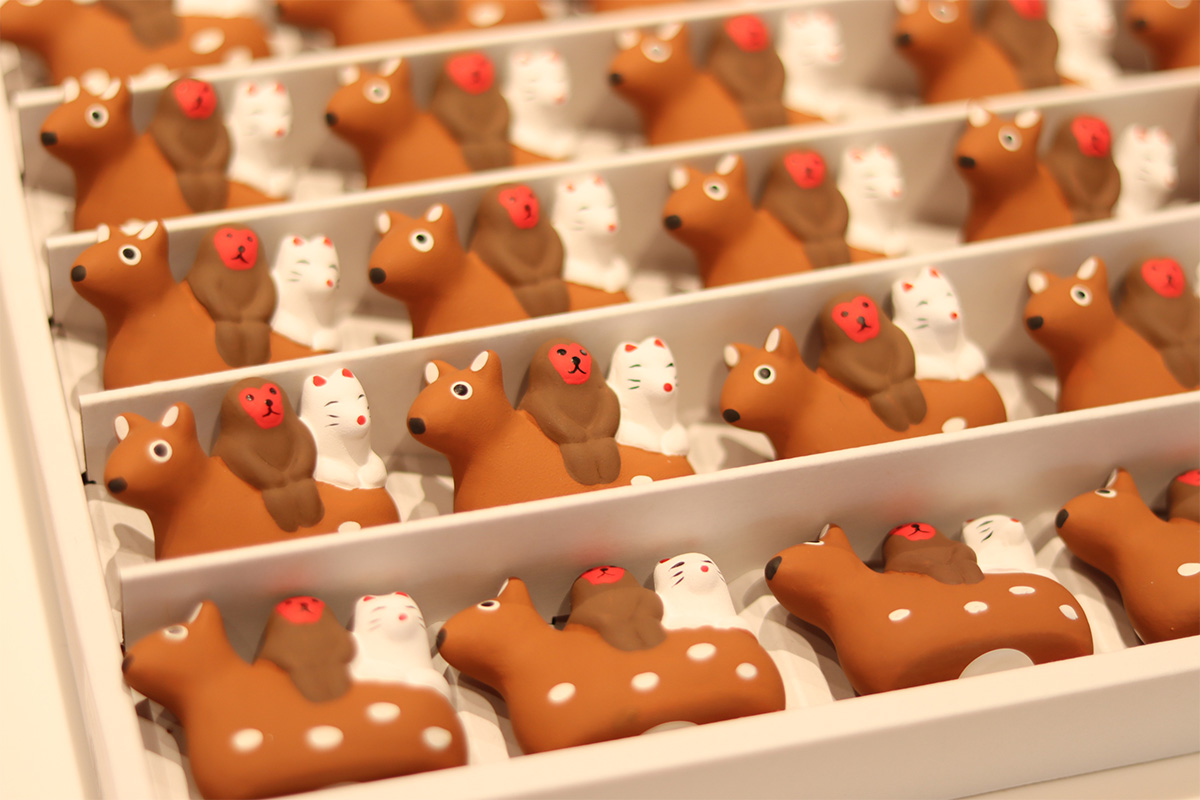 A charming ceramic figurine. In fact, it is a fortune(In Japan, it is called "Omikuji"). Pull the string on the bottom, and a fortune paper will come out.
Each animal's face is different because craftsmen make them one by one.
The name of the building is "SHIKA-SARU-KITSUNE Building," which is translated into Japanese as "deer-monkey-fox Building". So the building's name is the motif!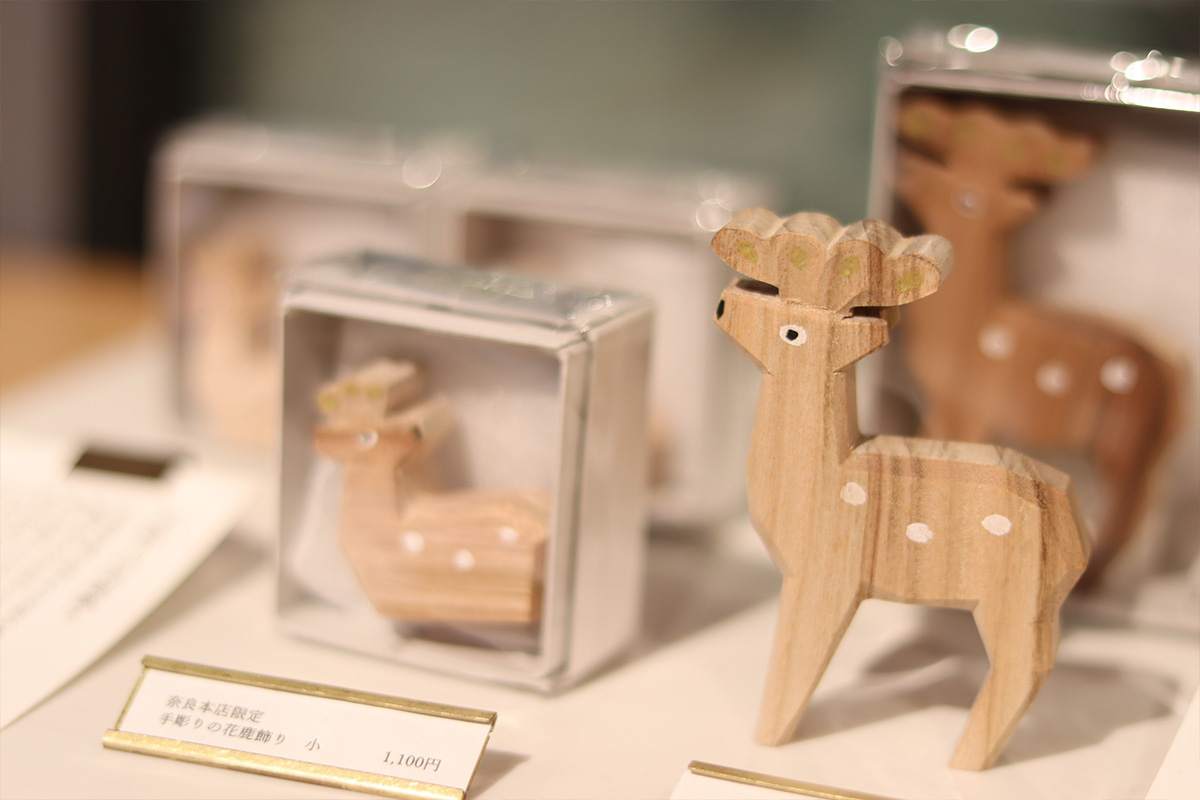 This deer ornament was also very cute. Since they are hand-carved by craftsmen, they have a warm texture that can only be achieved by handmade.
Some of the deer motif goods are only available at the main store in Nara. Be sure to check them out when you visit the store!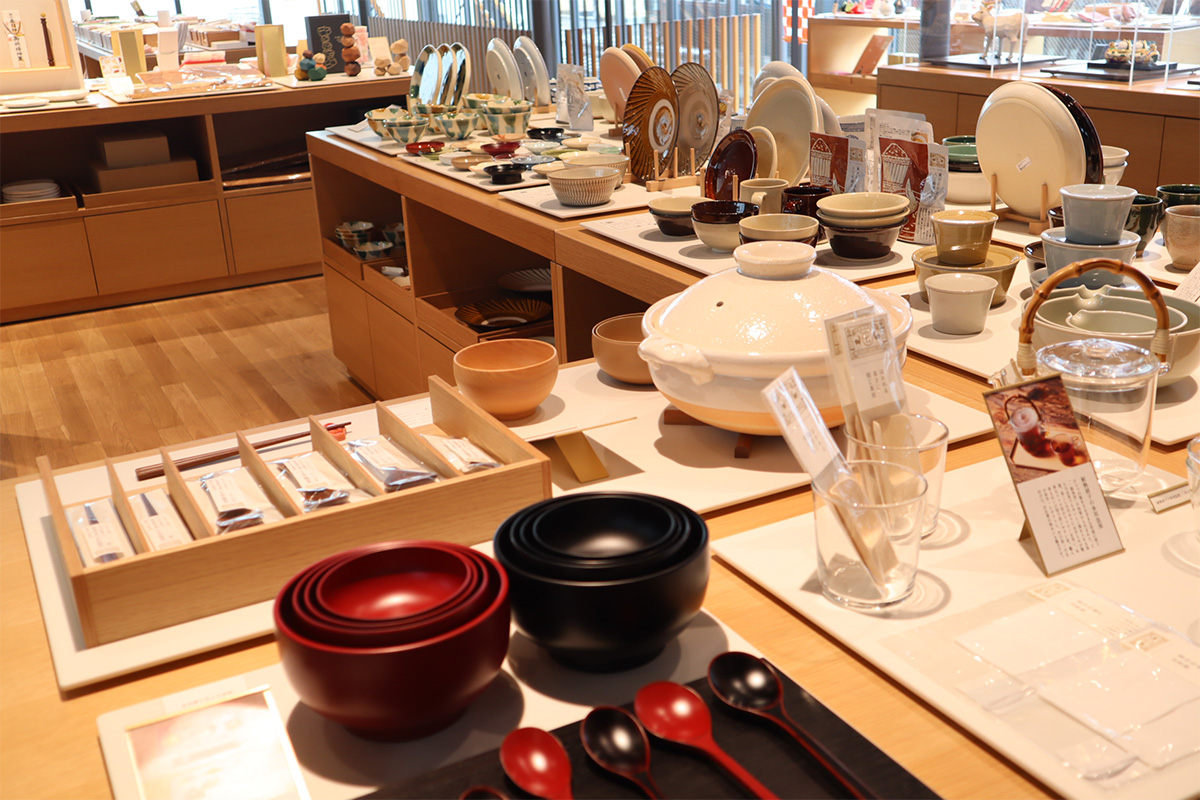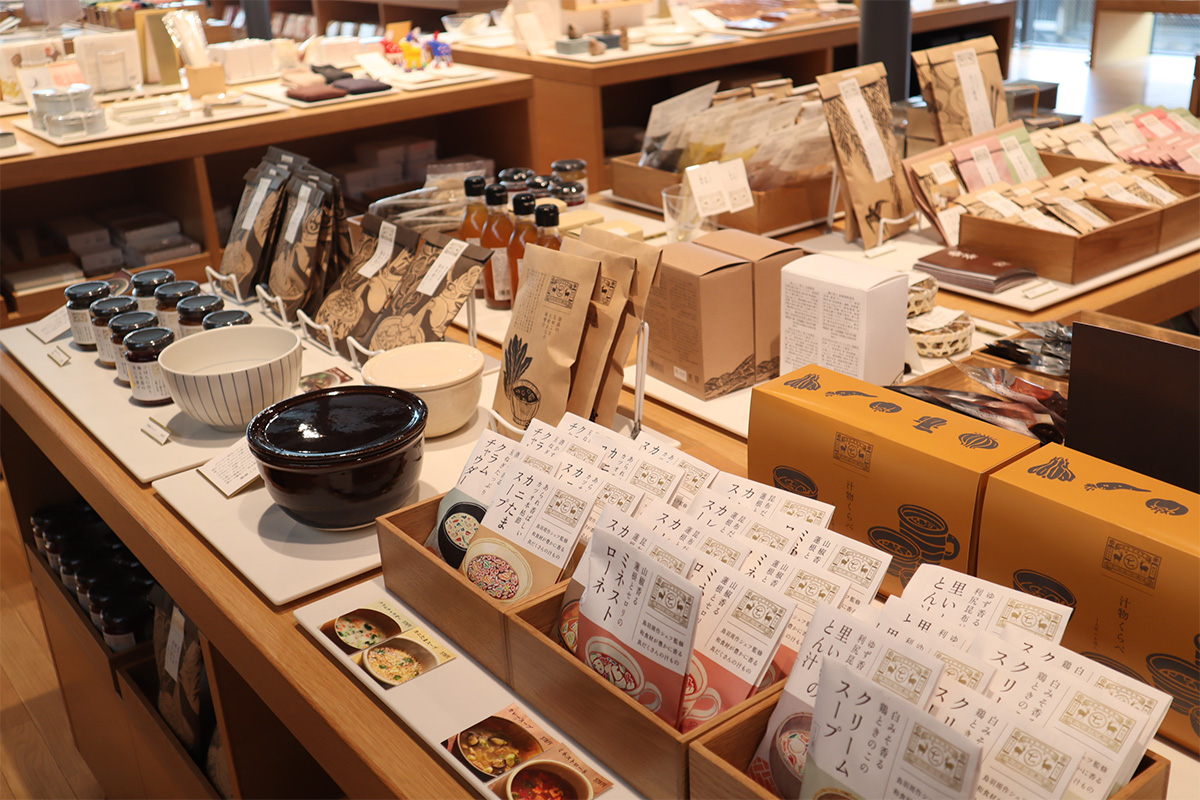 In addition, there were kitchen goods, local snacks, tea, and seasonings.
On the first floor of this building there is a store for clothes and clothing accessories. Let's go there.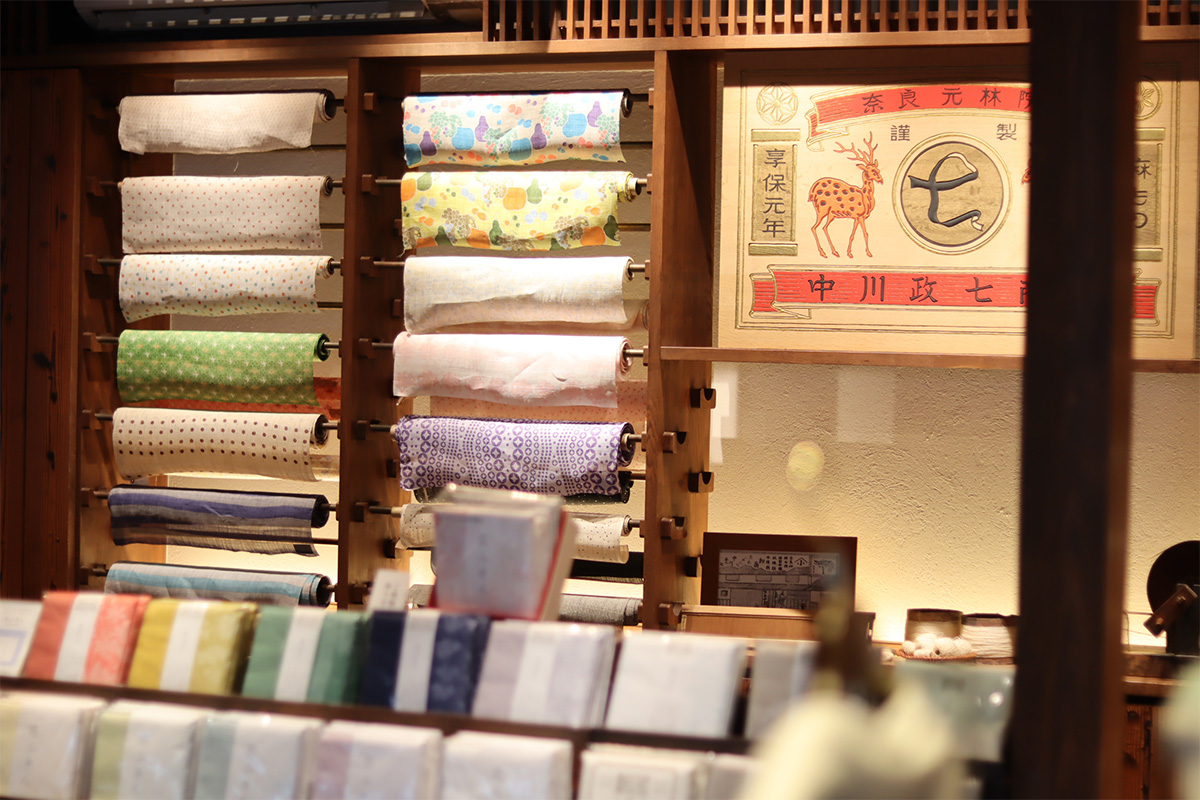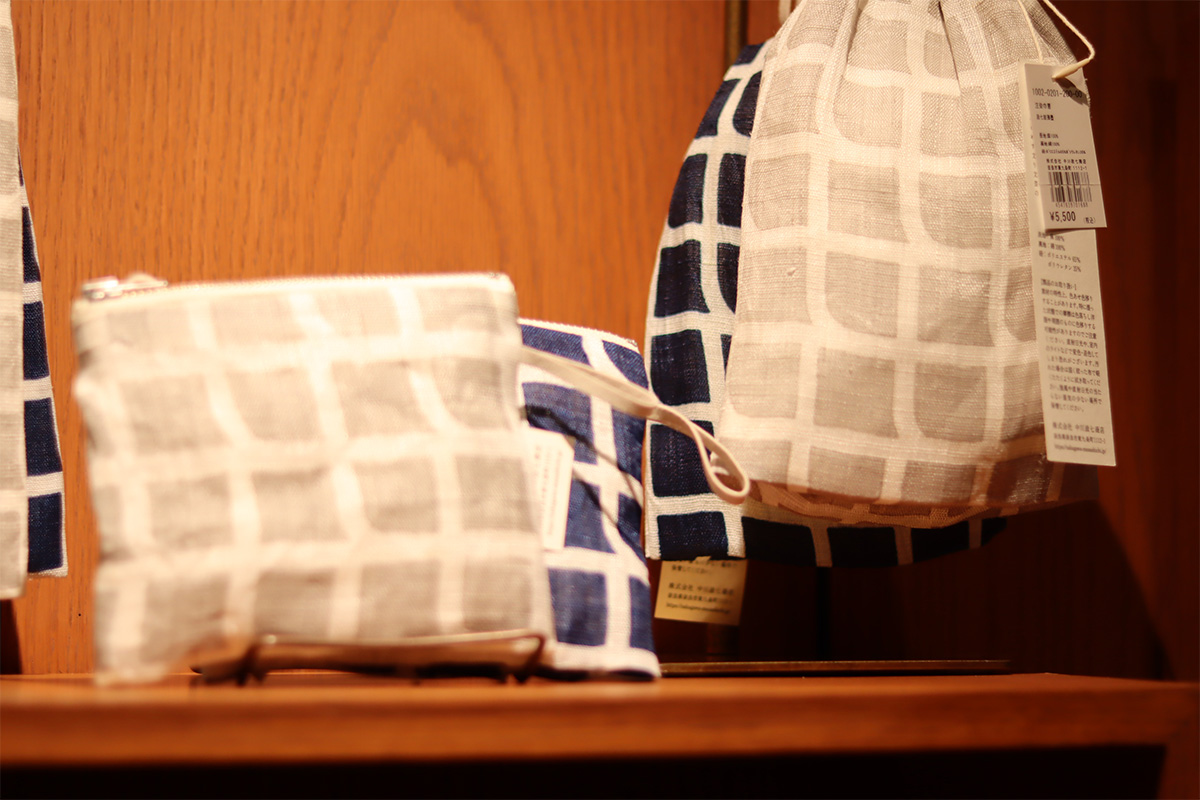 I fell in love with this purse and pouch at first sight because they were so cute.
The store staff told me that these are limited edition items, and that the patterns are dyed on hand-woven fabric using the "chusen" technique.
Incidentally, this pattern is called "Masashichi-mon". The motif of this pattern is based on the kanji for "工(craft)" and "七(part of the brand's name)" .
The slightly blurred and distorted colors and patterns can be seen only in the handmade work of artisans.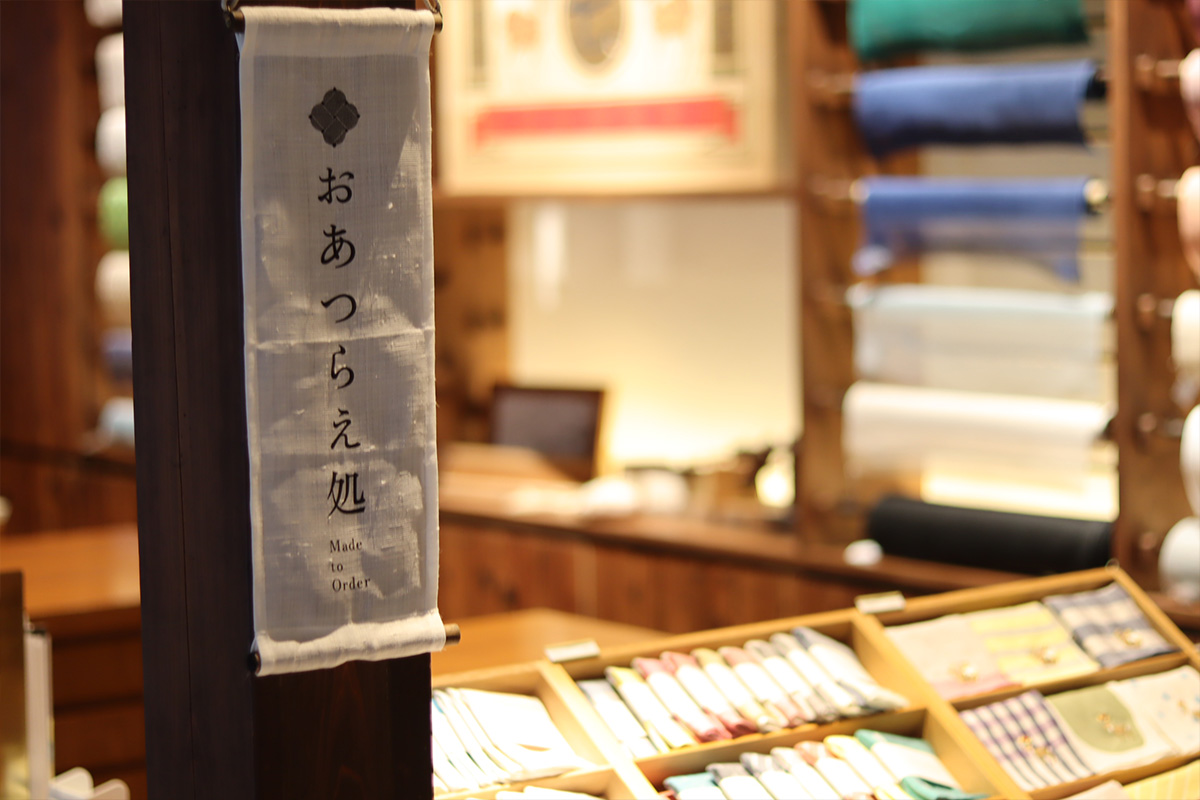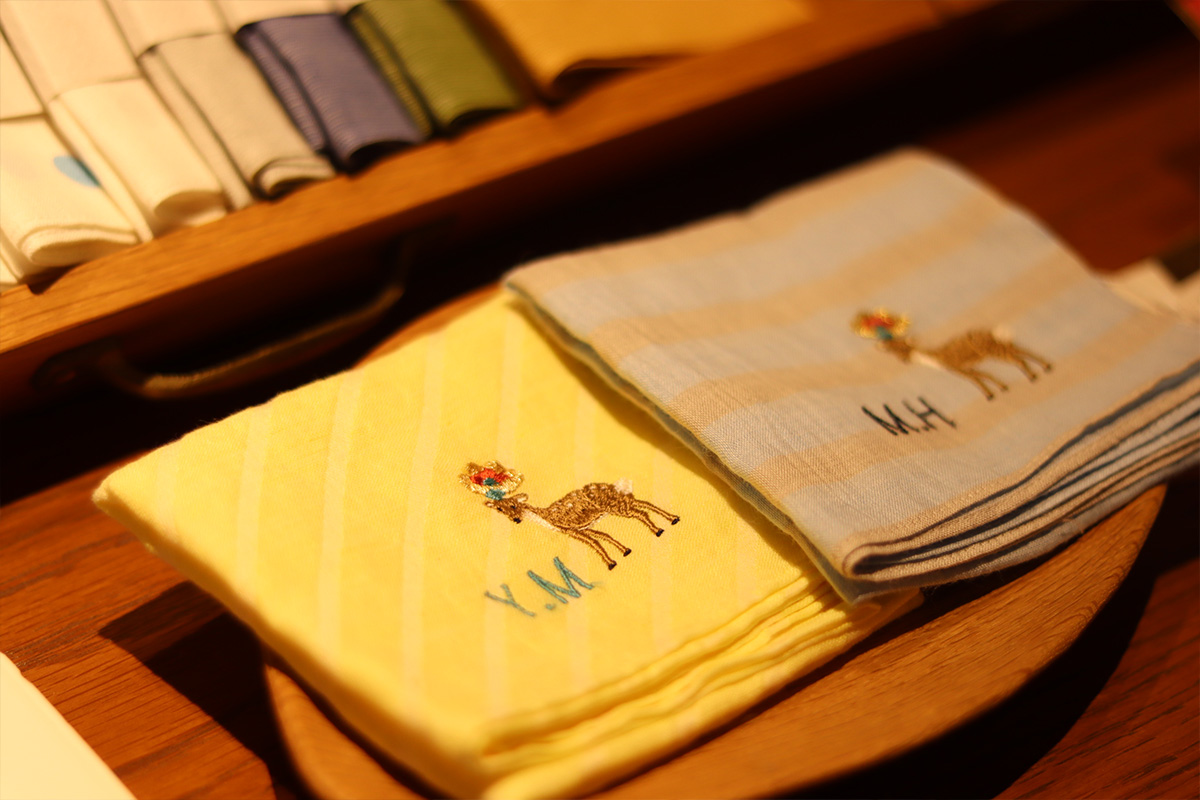 It seems that you can also embroider on handkerchiefs. I would like to make one as a gift next time I come here.
茶論(Salon) – Experience Japanese Tea Ceremony Culture
On the first floor of the building, there is another shop of note.
It is "茶論(Salon)," a coffee shop where you can casually experience the Japanese tea ceremony.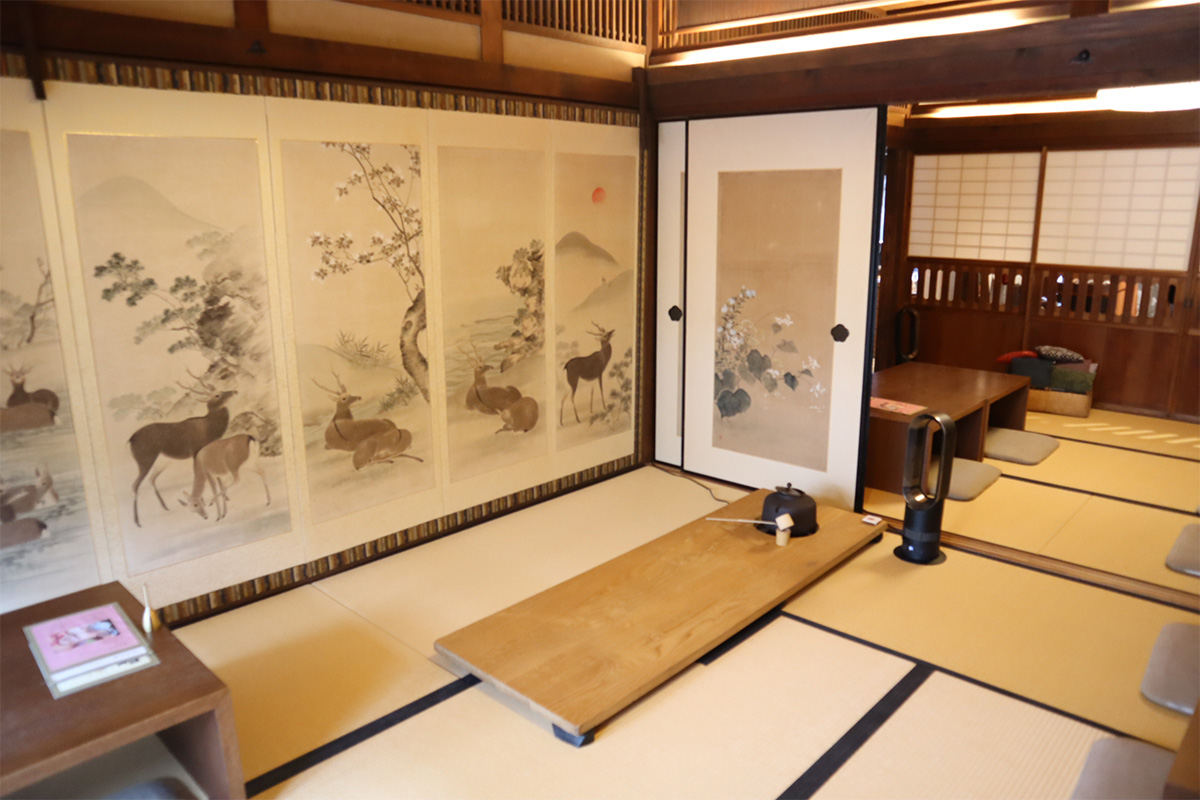 It has a lovely interior. In addition to Japanese tea and Japanese sweets, they also offer a tea ceremony experience for beginners.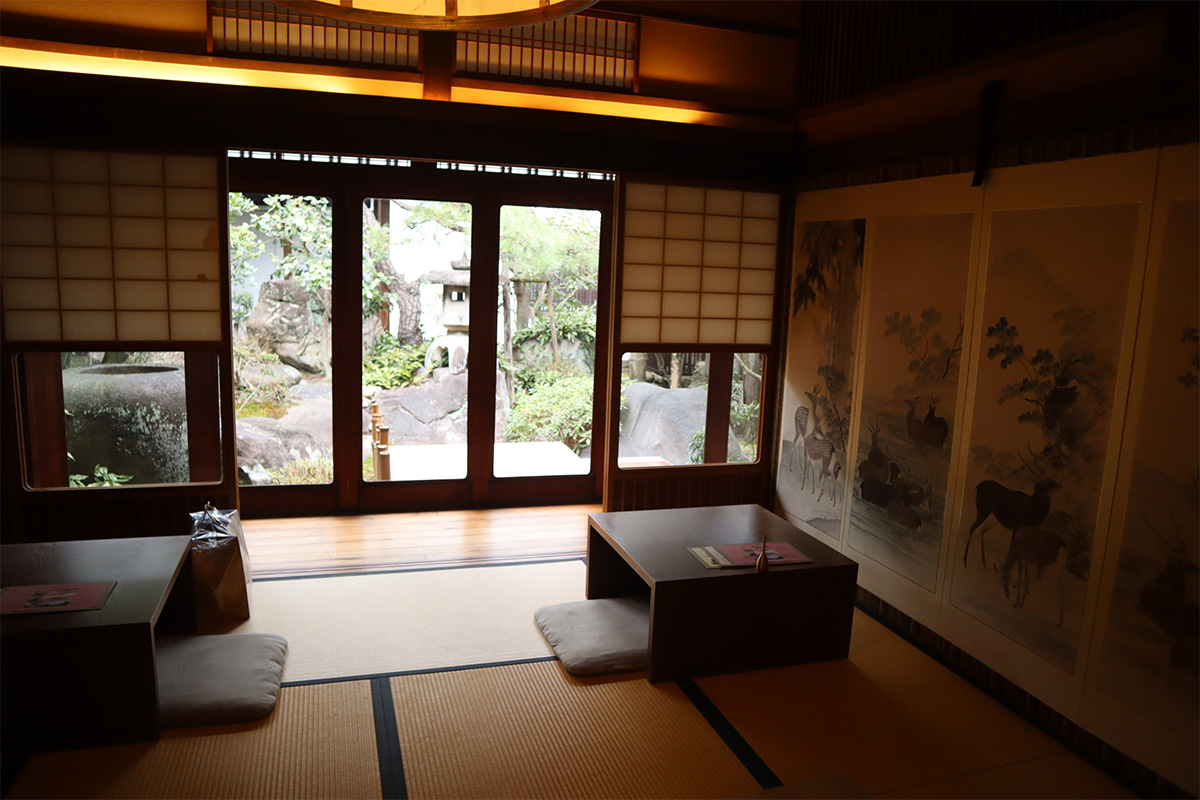 The interior is beautiful, but the Japanese garden is absolutely stunning!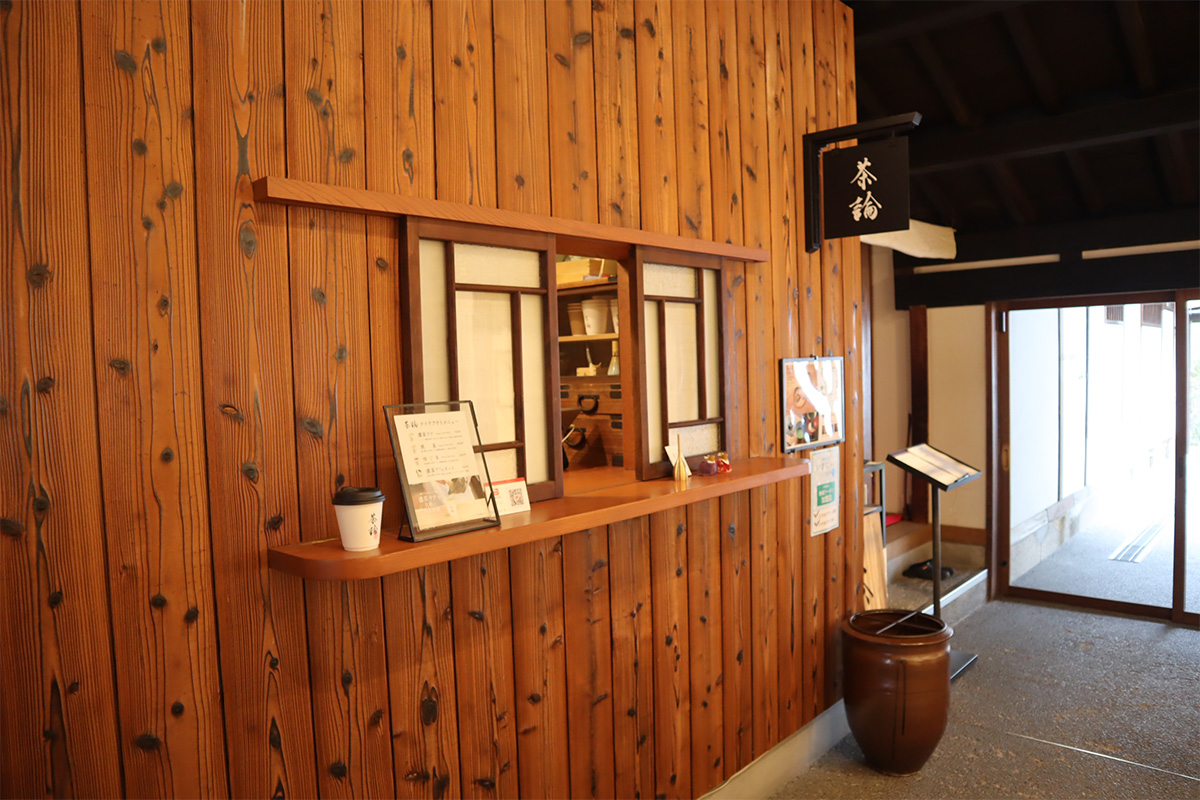 There was also a take-out corner, so I bought a Koicha Latte (rich matcha latte) here.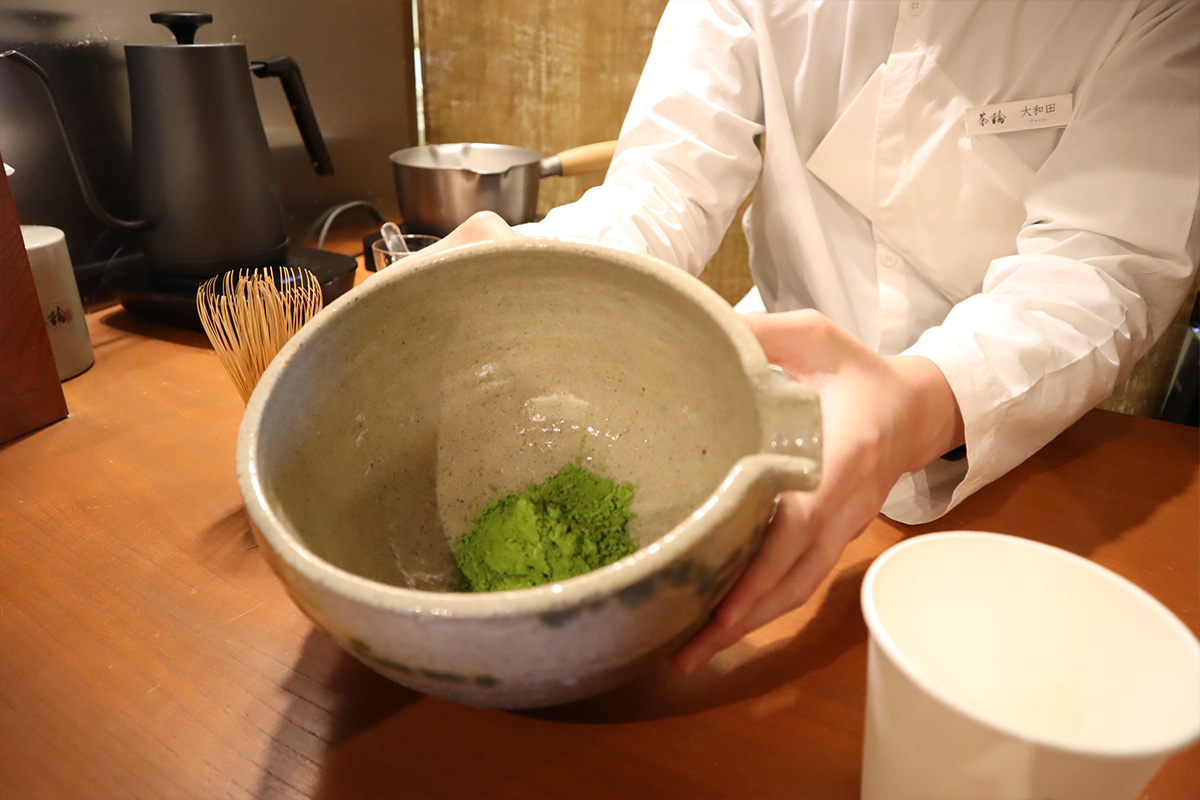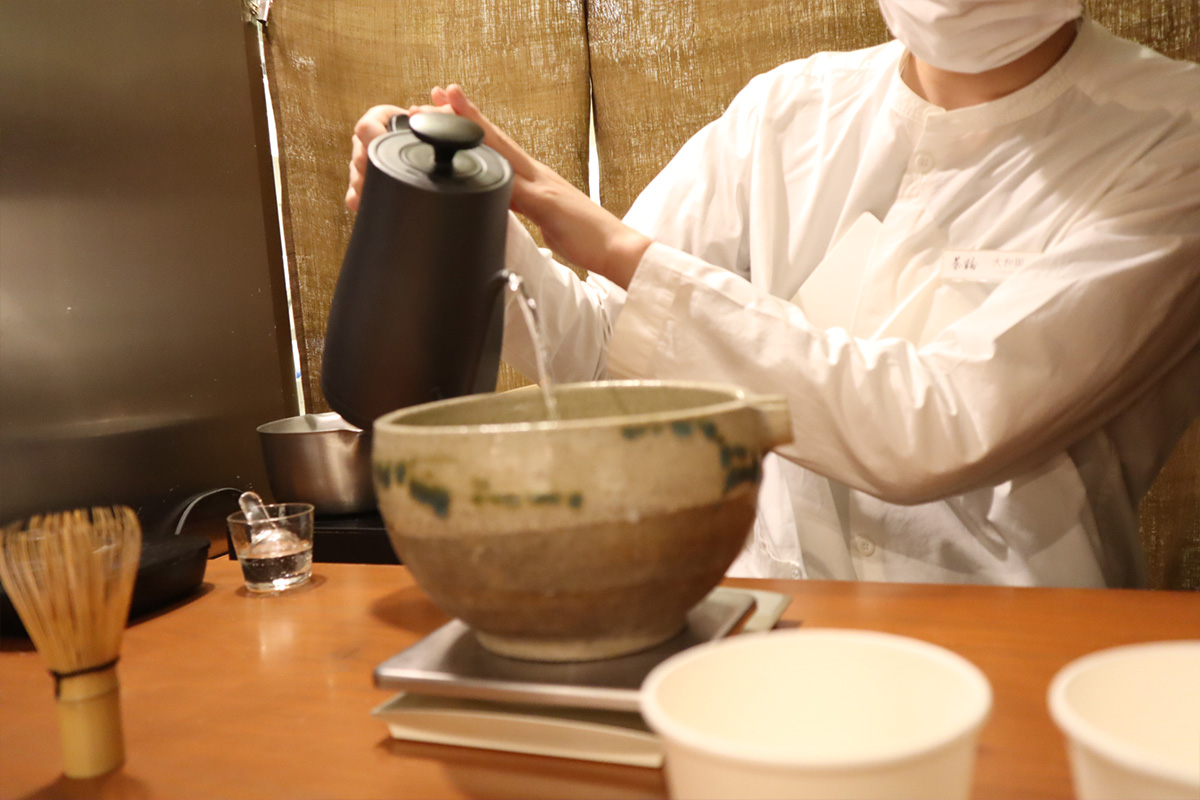 They were made right in front of me, over the counter!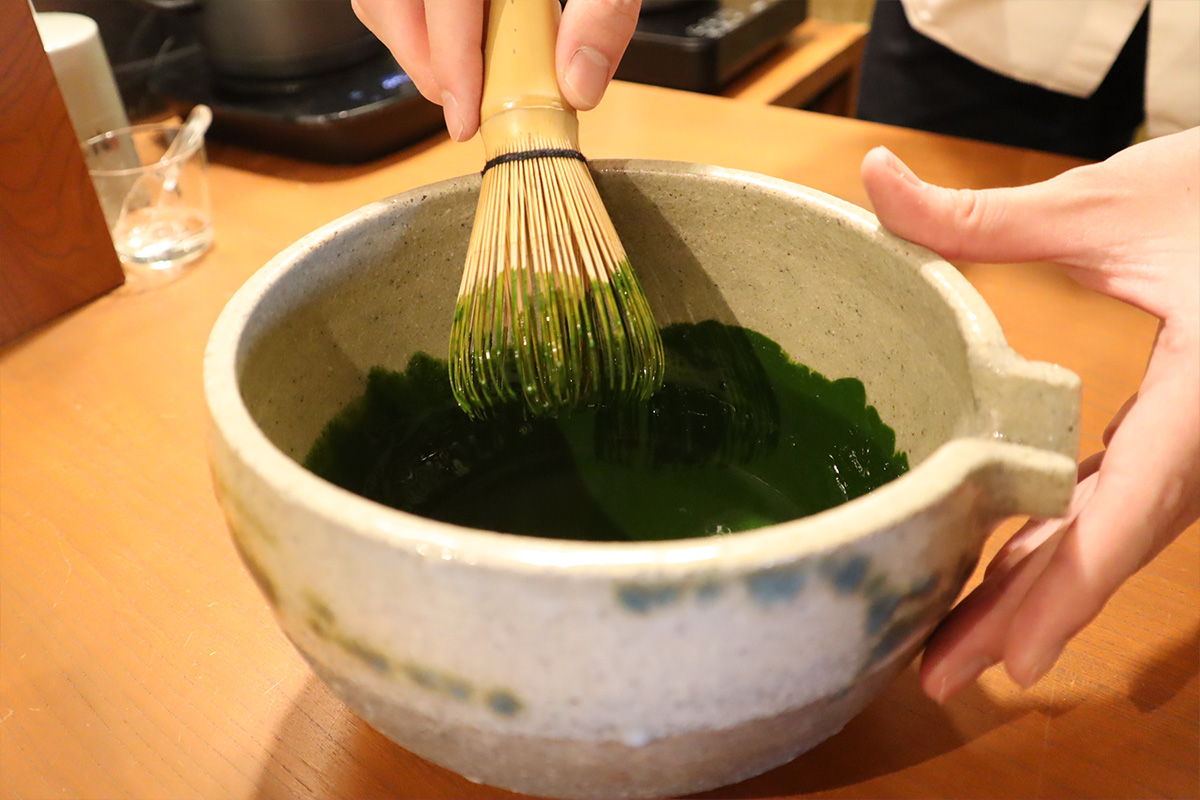 First, they knead the tea with a tea whisk. Very dark green!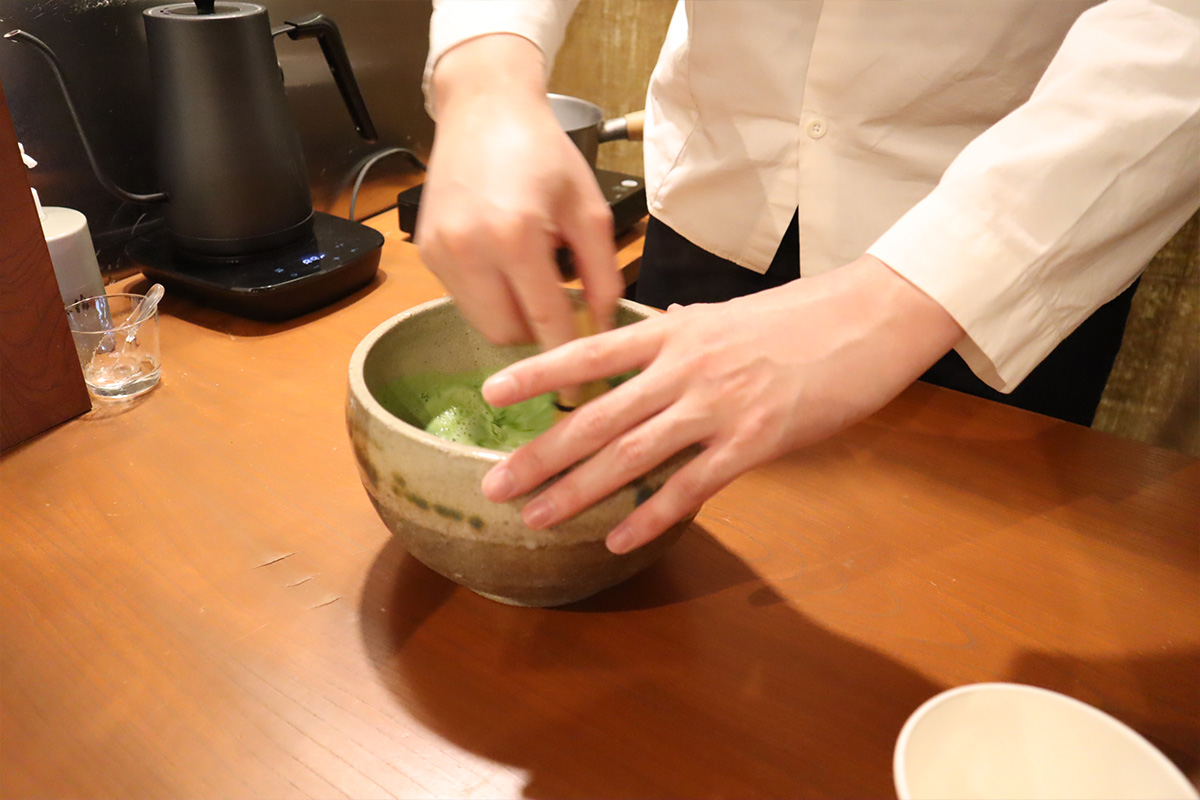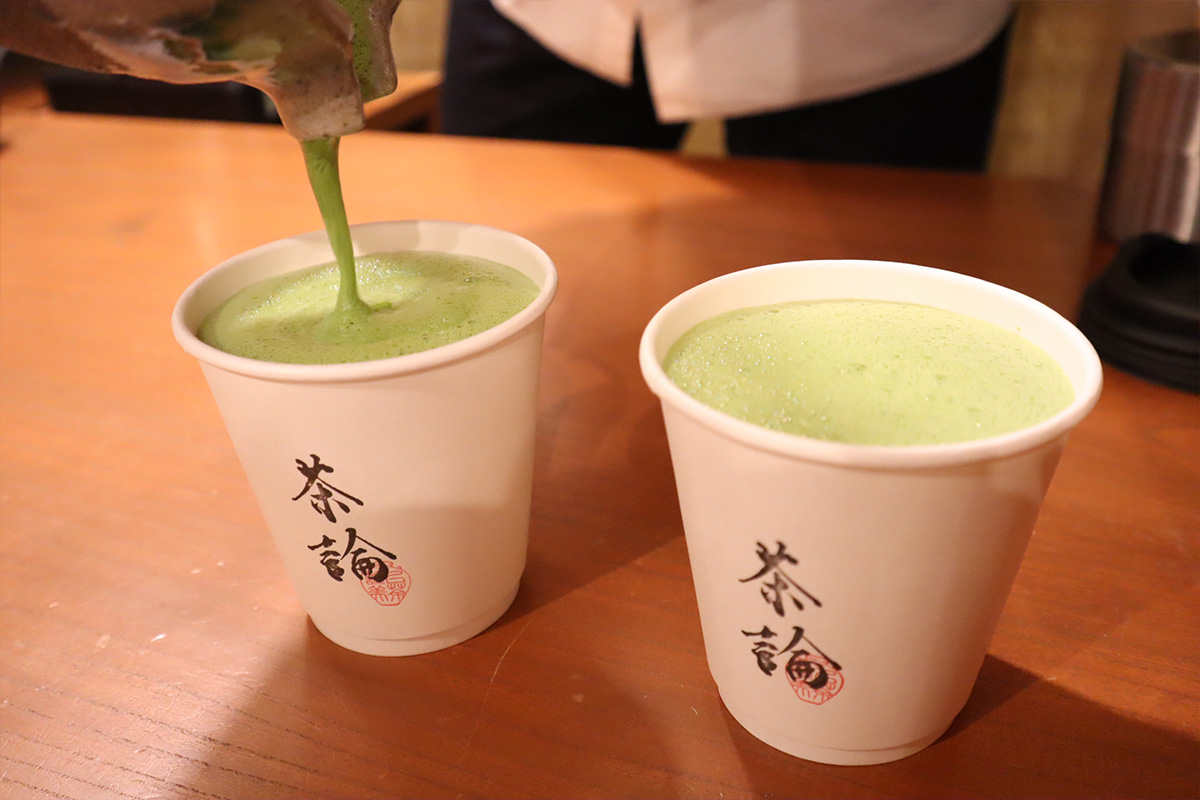 After adding the syrup and milk, I had it mixed until it was fluffy.
The bitterness of the tea and the sweetness of the milk were a perfect match. It was a relaxing and soothing taste.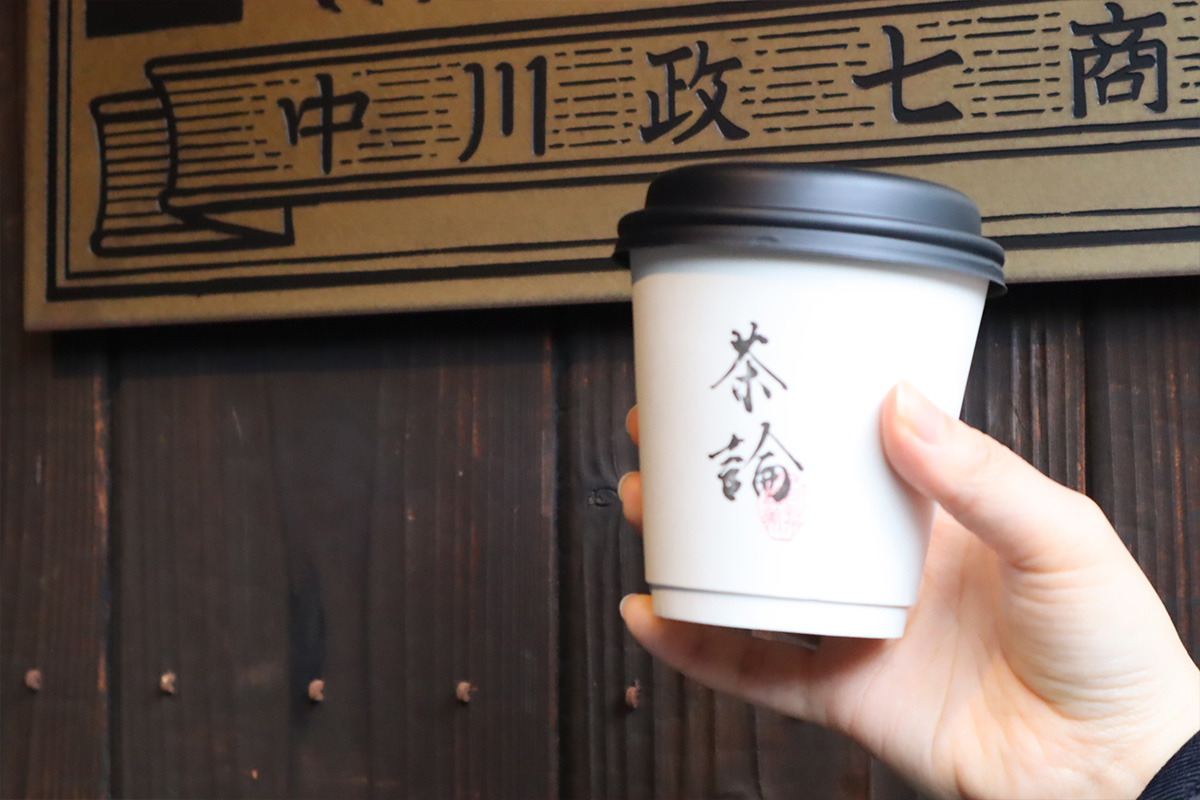 It would be a good place to stop by when you are tired of walking, as well as to pick up souvenirs.
If you come to Nara for sightseeing, be sure to stop by Nakagawa Masashichi Shoten!
Nakagawa Masashichi Shoten Nara Main Store / Shika-Saru-Kitsune Building
22, Ganrin-in-cho, Nara City, Nara Prefecture, 630-8221, Japan
7 minutes walk from Kintetsu Nara Station, 15 minutes walk from JR Kansai Honsen Nara Station.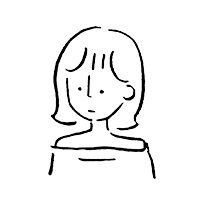 aki