Nishinosima Sightseeing – Oki Islands Trip Day 2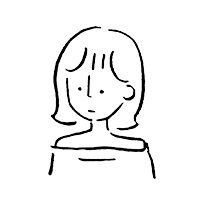 Written by aki
2023.05.24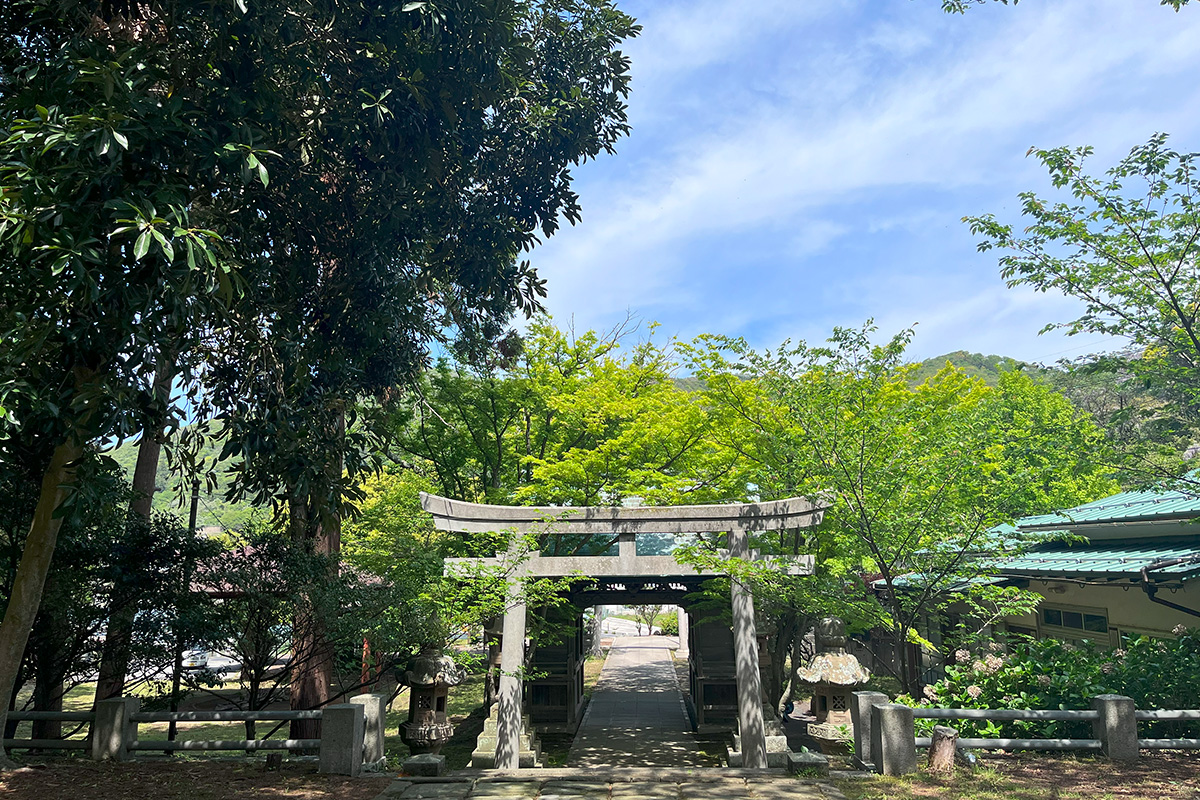 Check out this blog for more information on the Day 1 trip.
Day 2 starts from the hotel in Nishinosima
After leaving the hotel, I went to "Maten Cliff," a spectacular spot on Nishinoshima Island.
Even at the skyscraper, cows are spending time relaxing on the way.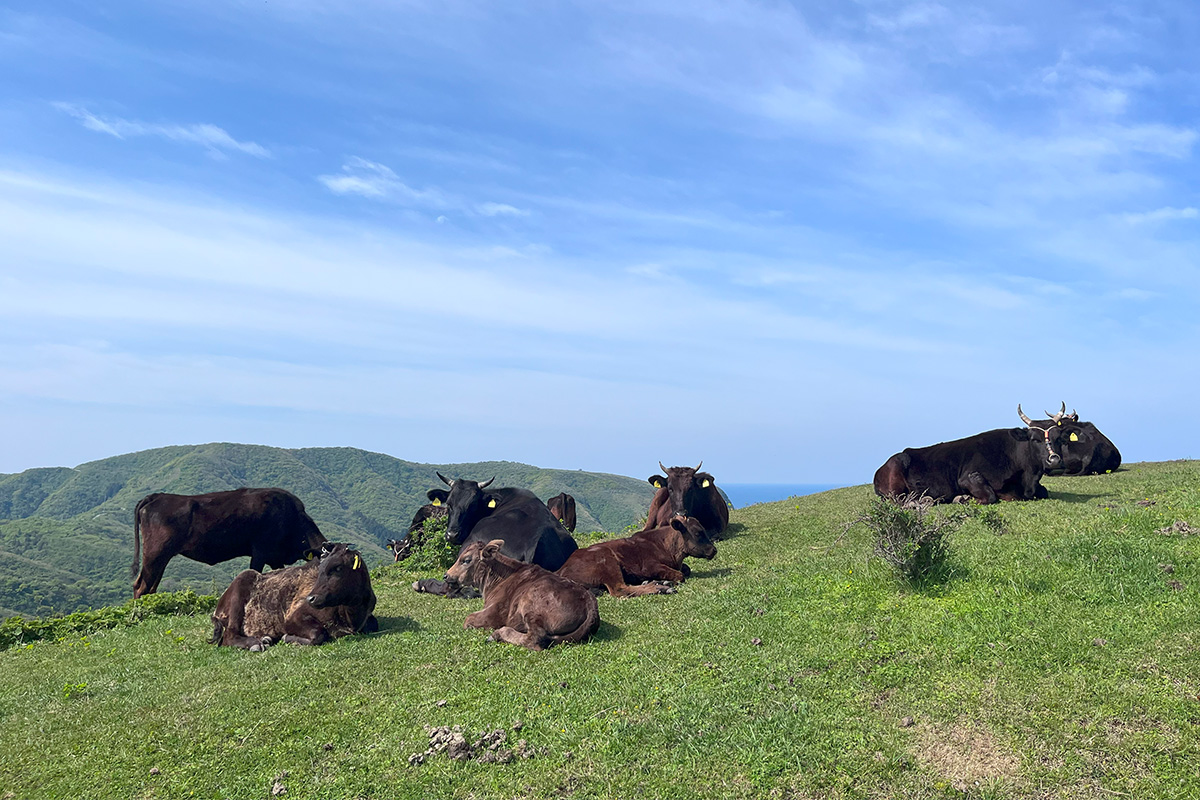 The scenery of the sea, mountains, and cows is good again.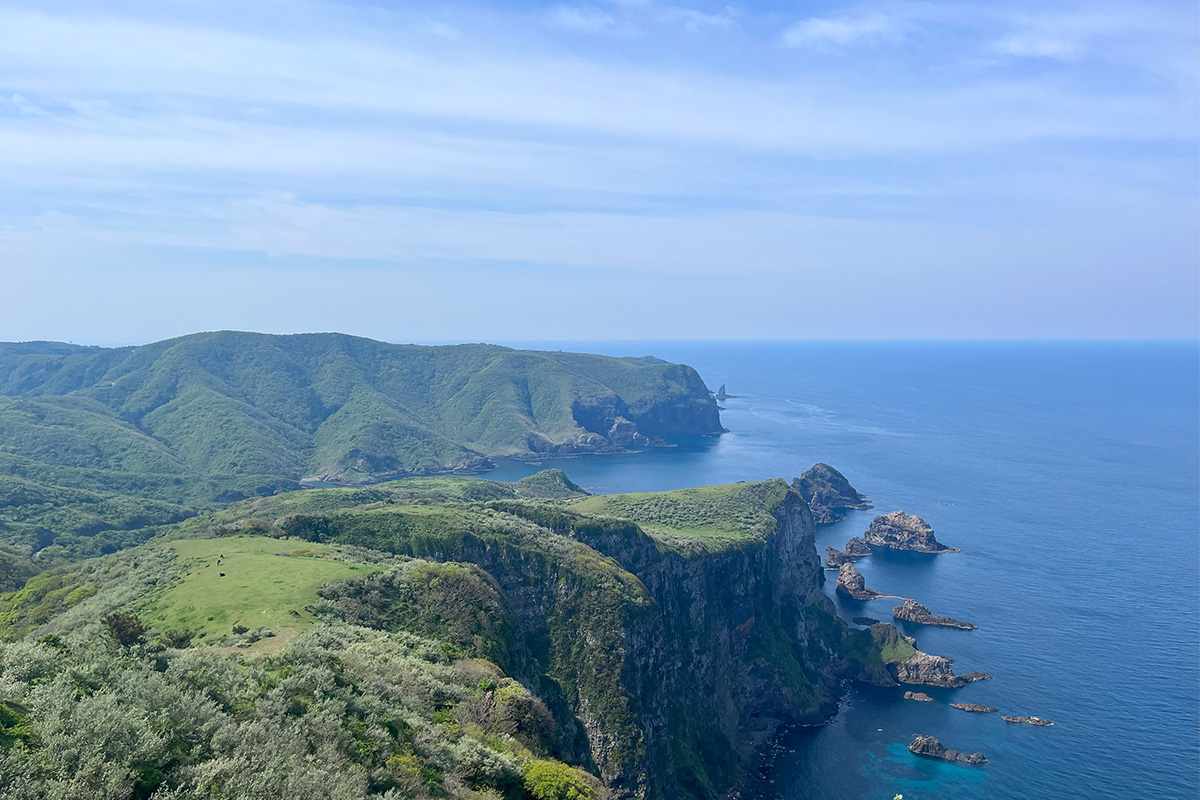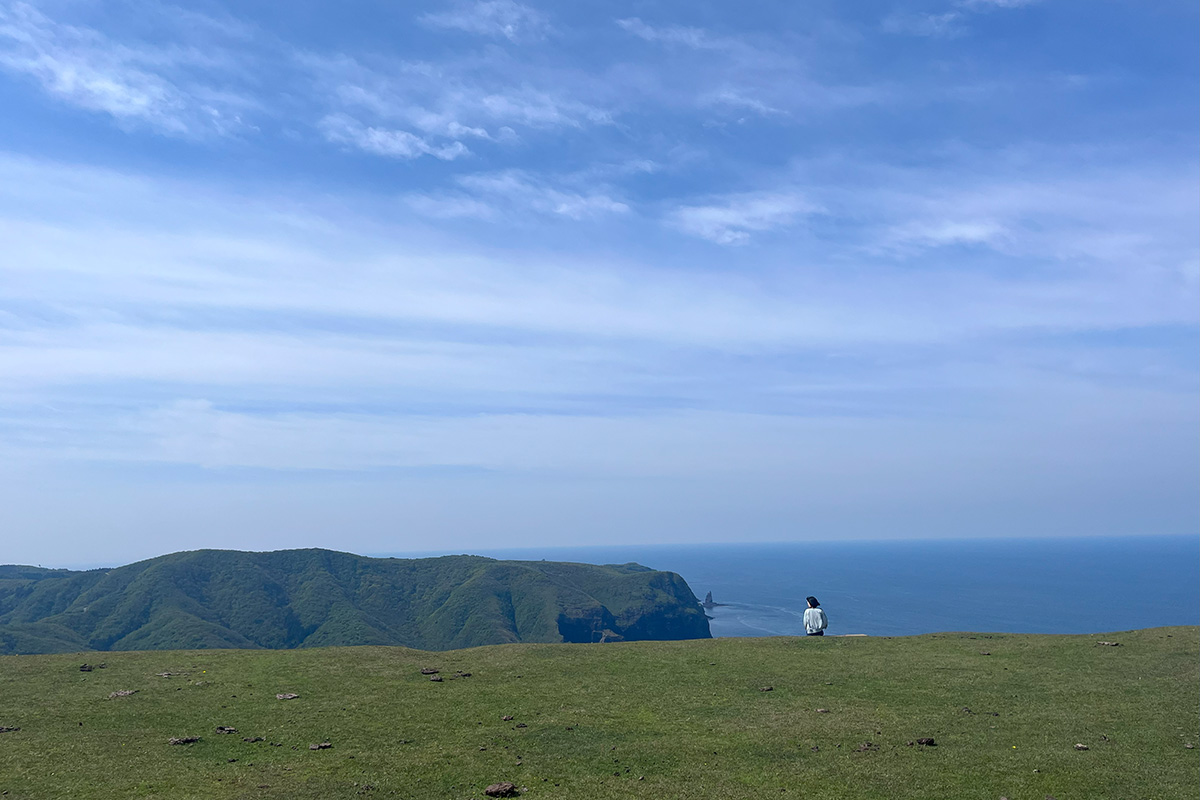 When I arrived, there was another spectacular view….
It is a spot where you can also feel the record of volcanic activity from the great cliff 257 meters above sea level, which was formed by wave erosion.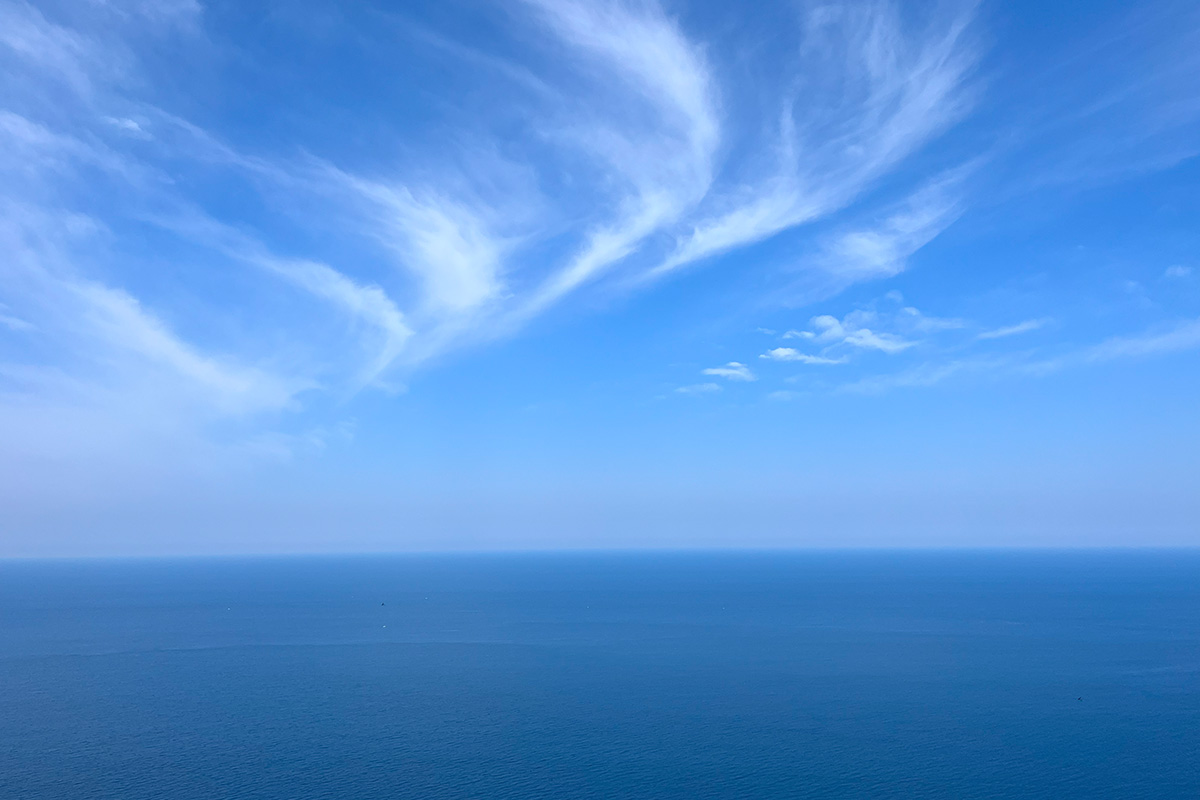 The contrast between the blue and indigo sky and sea is beautiful.
Apparently, this place was used as a watchtower by the Japanese military during World War II.
It seems that it was a great place to watch for enemy ships because of its good vantage point.
It is also easily used for movie scenes, and I heard that the scenery there was used in a movie recently aired in Japan.
Next, go to Kuniga Beach
Next, I went to see Kuniga Beach again in the daytime, where we had gone to watch the sunset on the first day.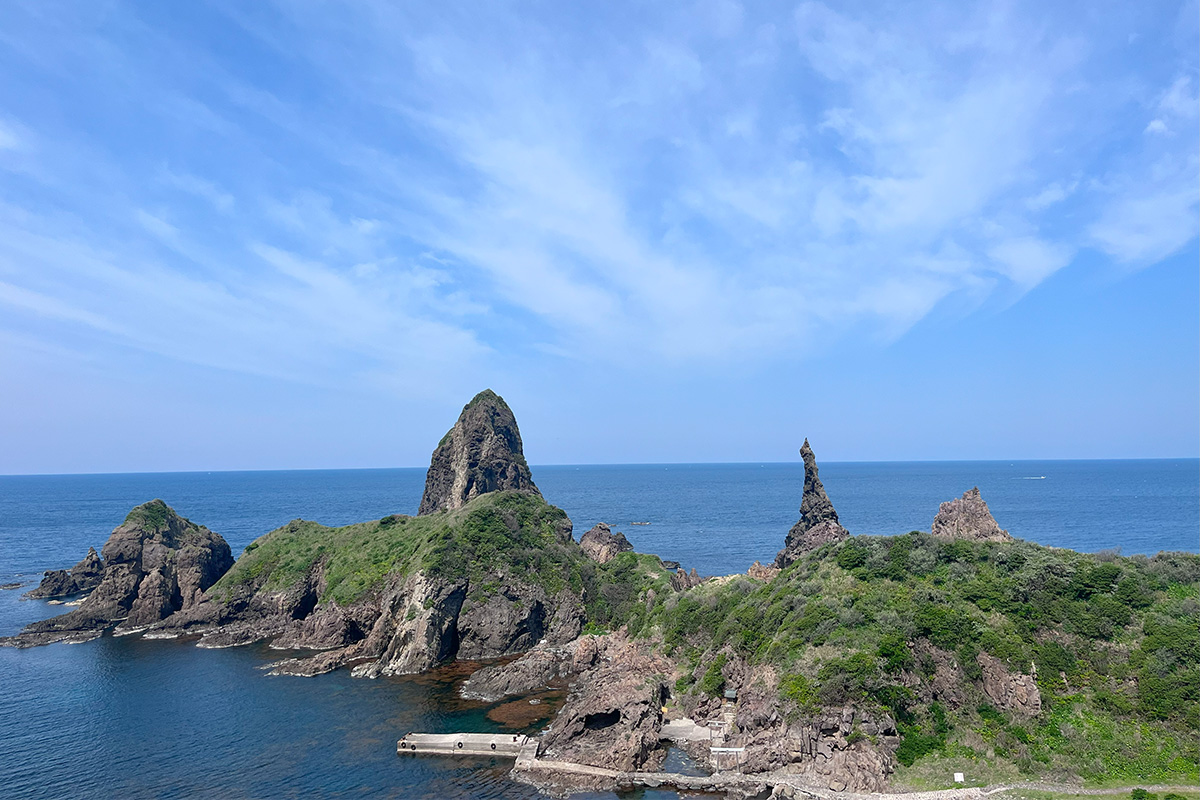 It is beautiful in a different way than at sunset.
Next to this candle island is the "Tsutenkyo Bridge".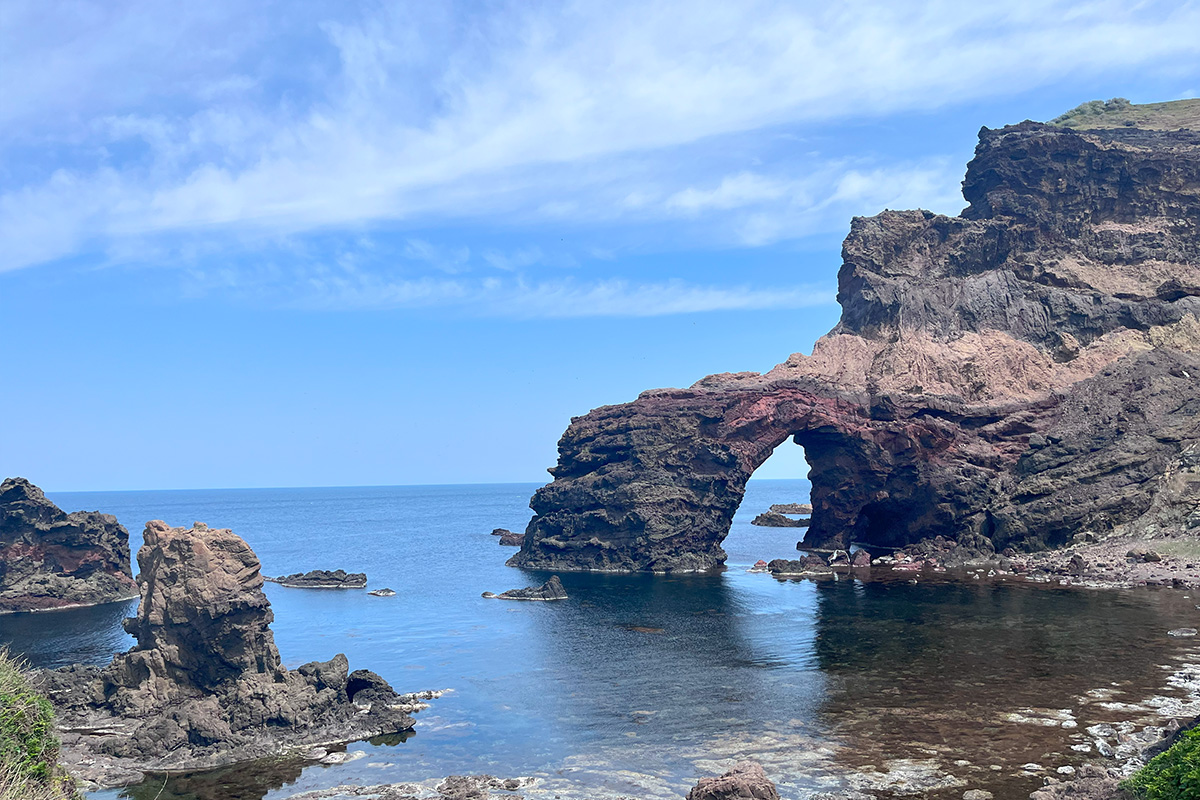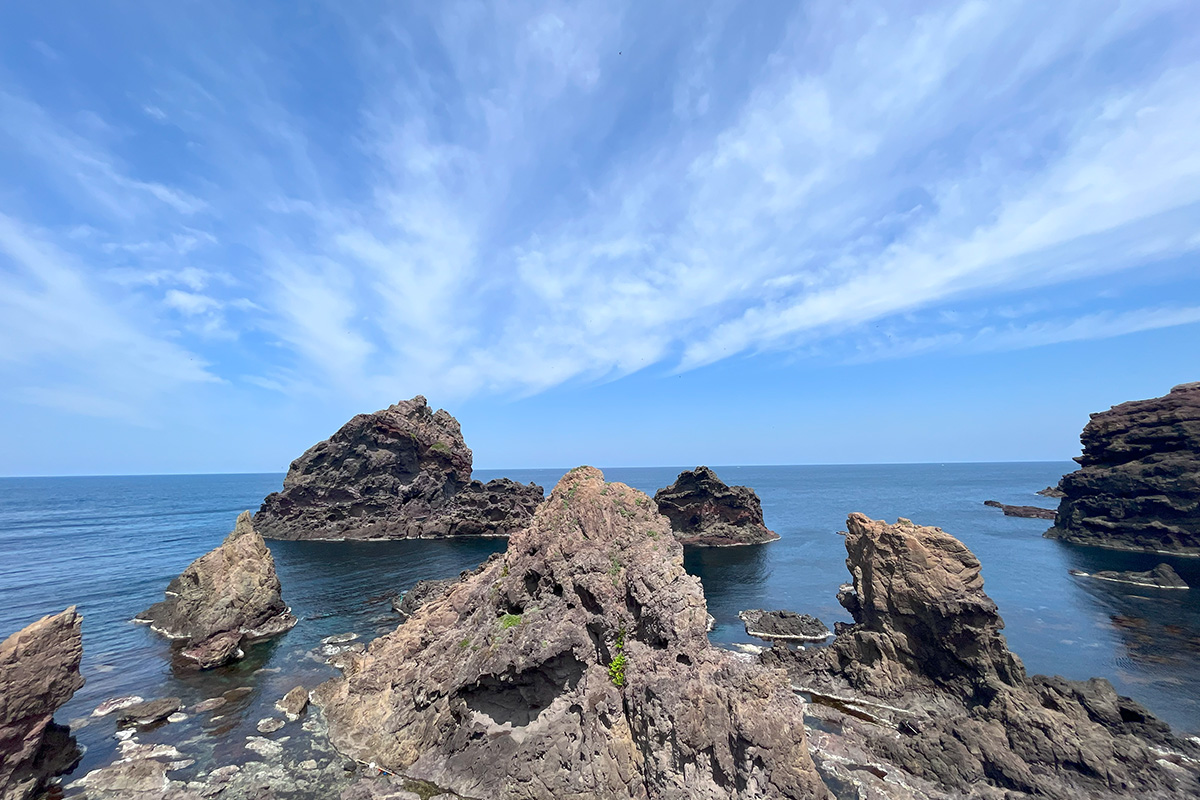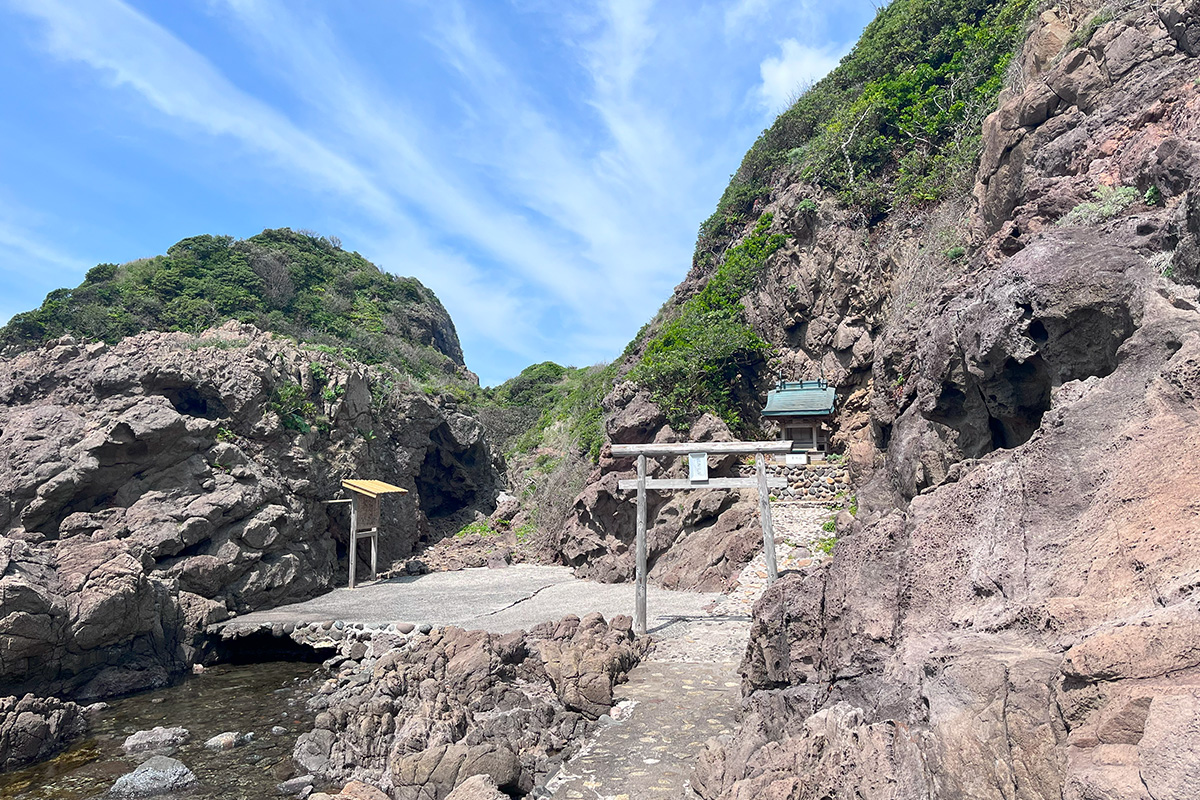 Strange rock formations that have collapsed in the surrounding area due to wave erosion and formed arches.
It was so powerful that the pictures don't do it justice. I would like you to see it there.
Sashimi Set Lunch
When it was time for lunch, I went to a restaurant.
A small restaurant run by an elderly local couple. Their specialty is dried fish.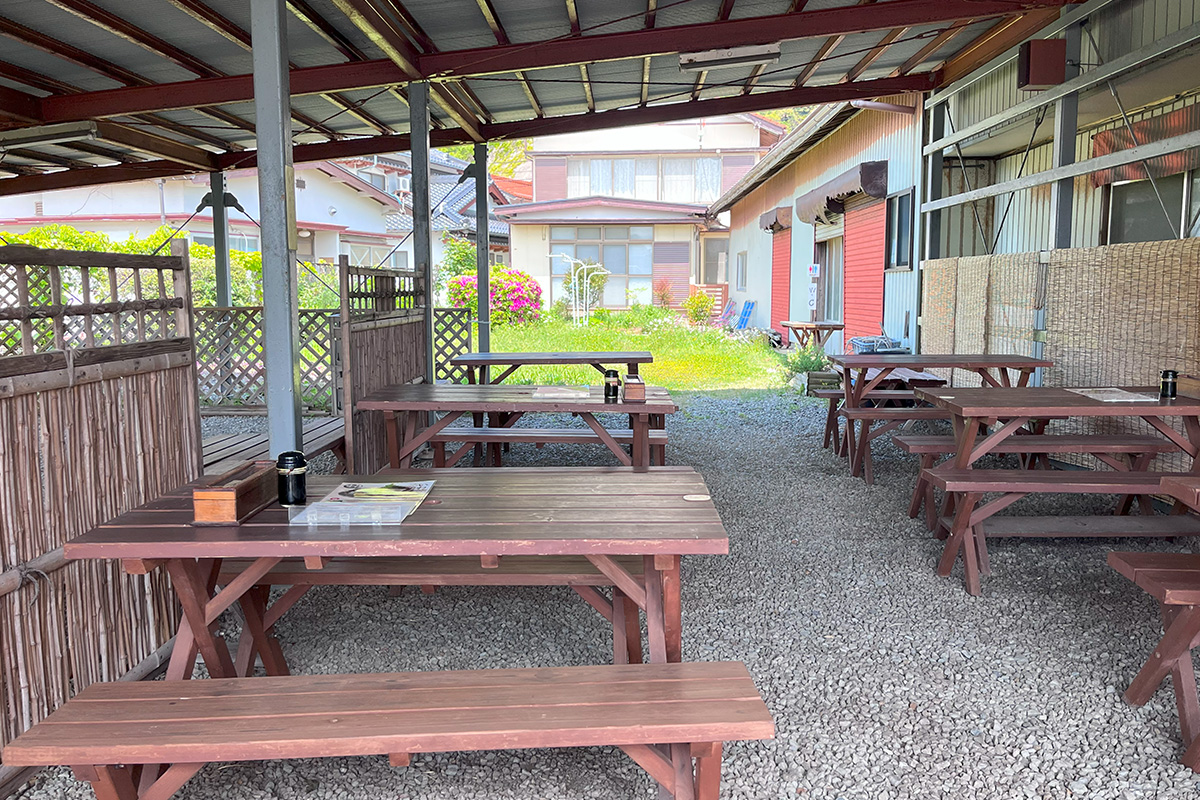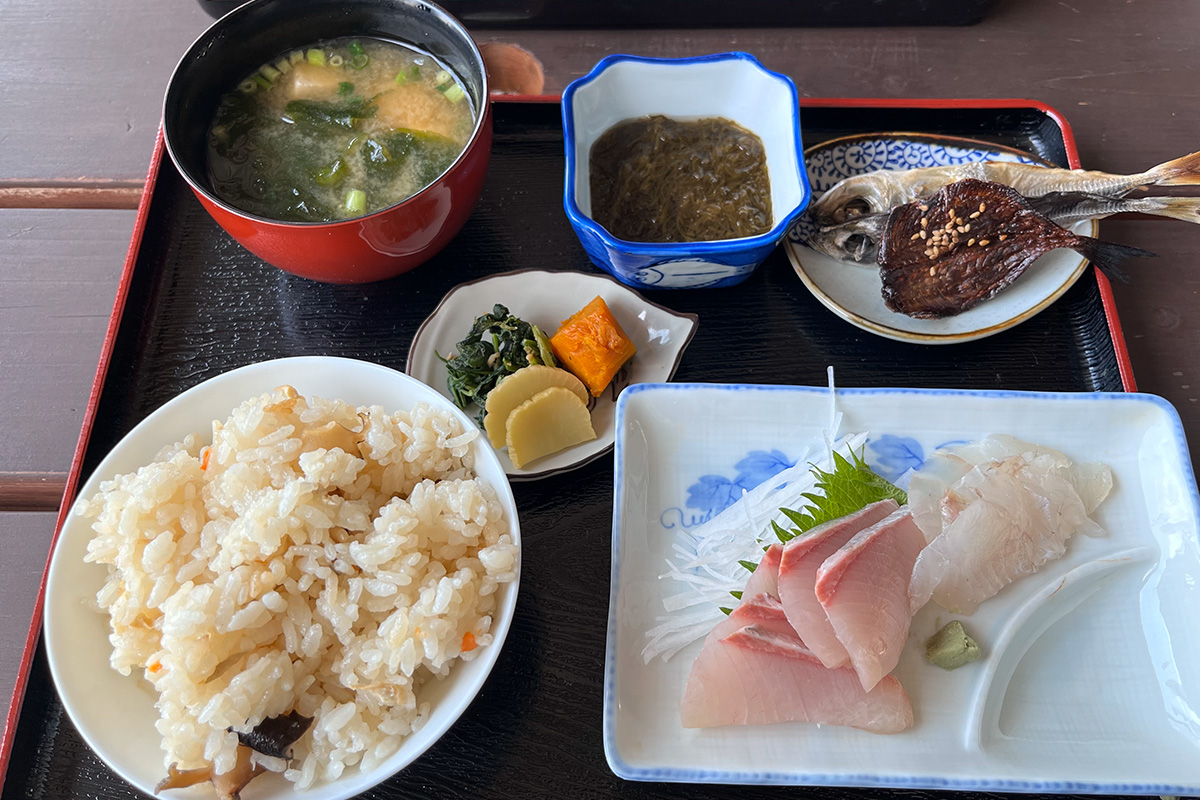 I chose the "abalone rice sashimi set meal". This luxury set meal cost 1,400 yen.
The dried fish is homemade by the couple, prepared and made every morning.
The owner says, "I think our dried fish is the best in Oki!".
A very friendly couple spoke to us gently.
Yurahime Shrine – there is a god related to squid
After a lunch break, the next stop was Yurahime Shrine(由良比女神社).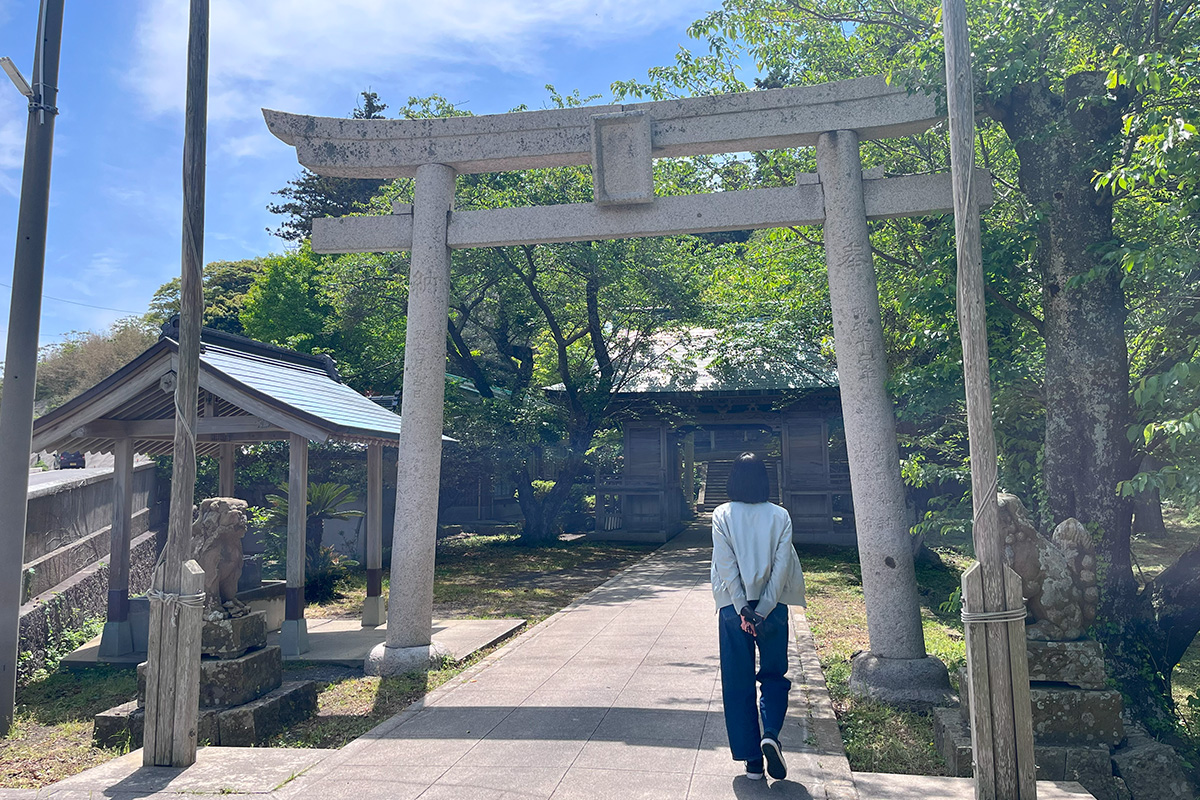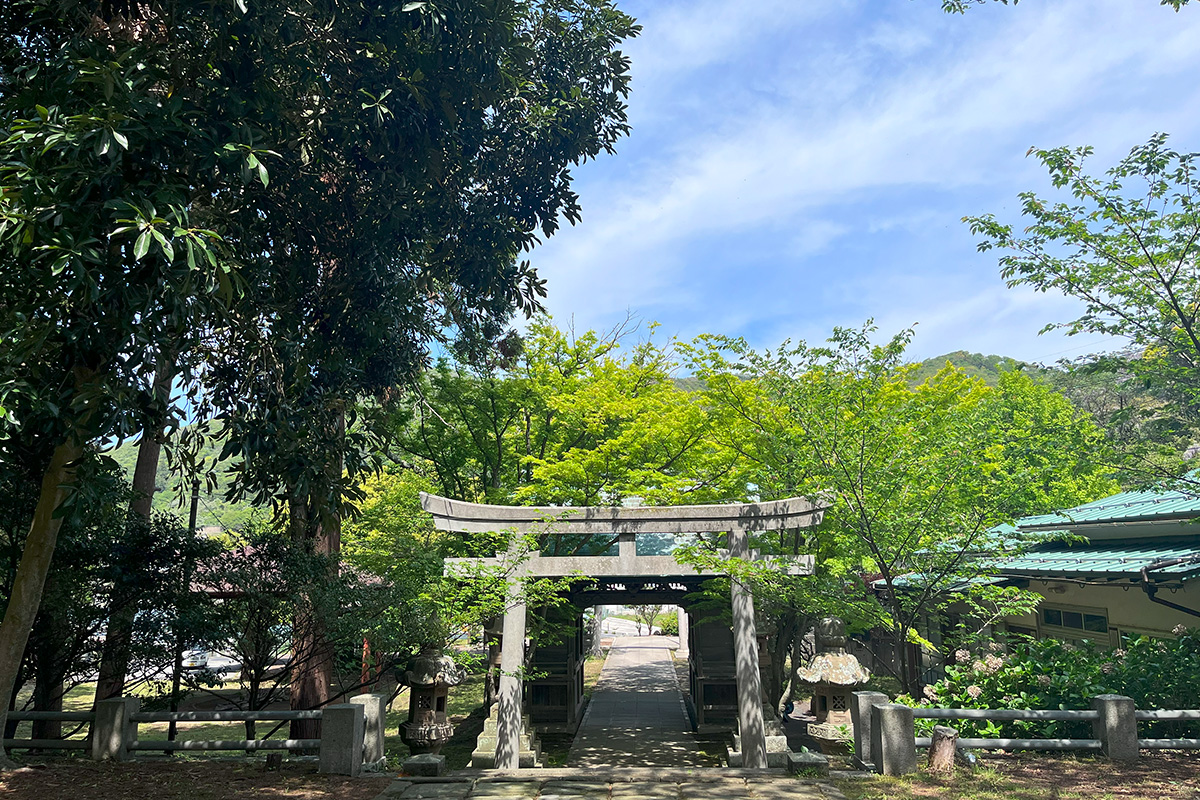 One of the four major shrines in Oki.The fresh greenery was very beautiful.
There is a "legend of a beach that attracts squid" here.
It is said that once upon a time, when the god of this place was crossing the sea on a tub, wading through the sea with his hands, a squid played with his hands, pulling and biting them.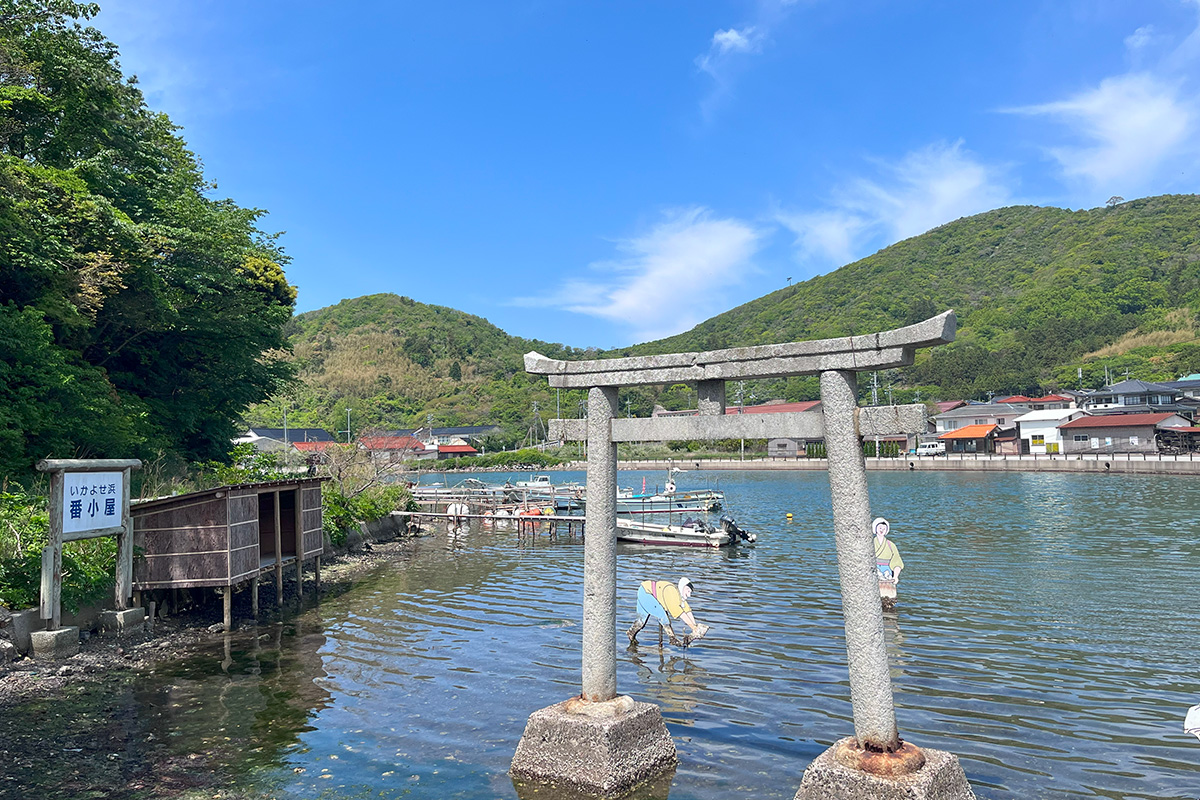 As an apology for this disrespect, it is said that a large number of squid began to arrive at the beach in front of the shrine every year.
To "Takuhi Shrine" on the mountain
I toured one more shrine.
It is called Takuhi Shrine(焼火神社) and is located on top of a mountain.
After leaving the car, it is a 10-15 minute trek up the stairs to the shrine.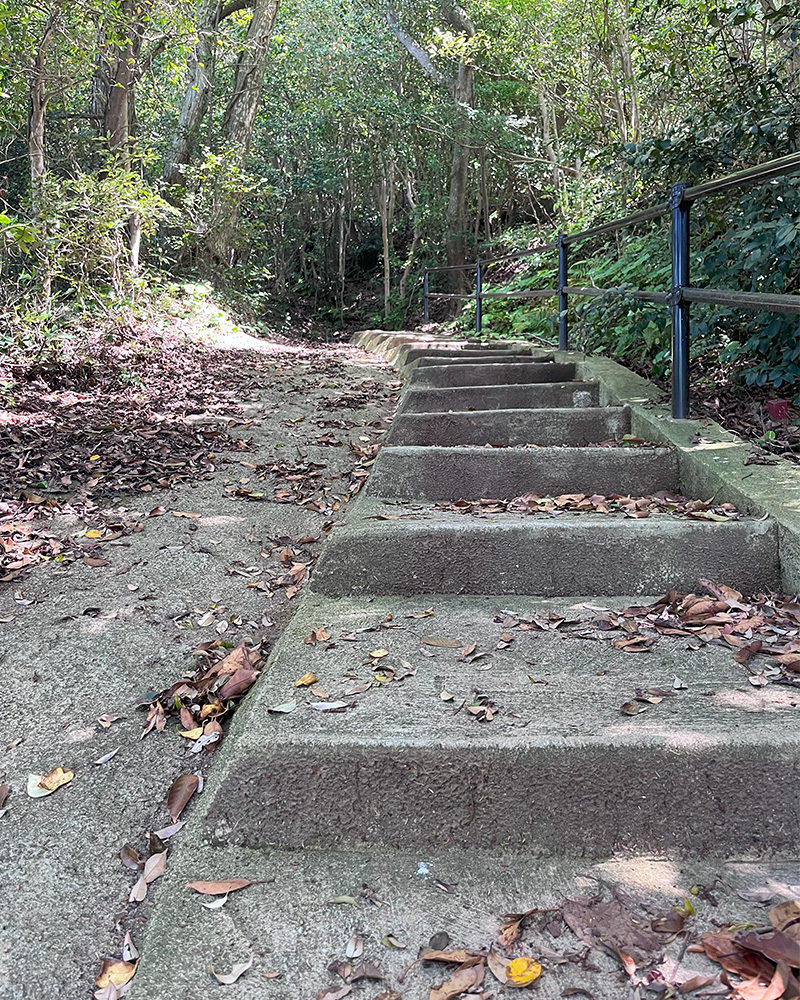 As we climbed the mountain, we could see various plants. I could hear birds singing and it was very pleasant. If we were lucky, I might have met an endangered species that is only found in Oki…?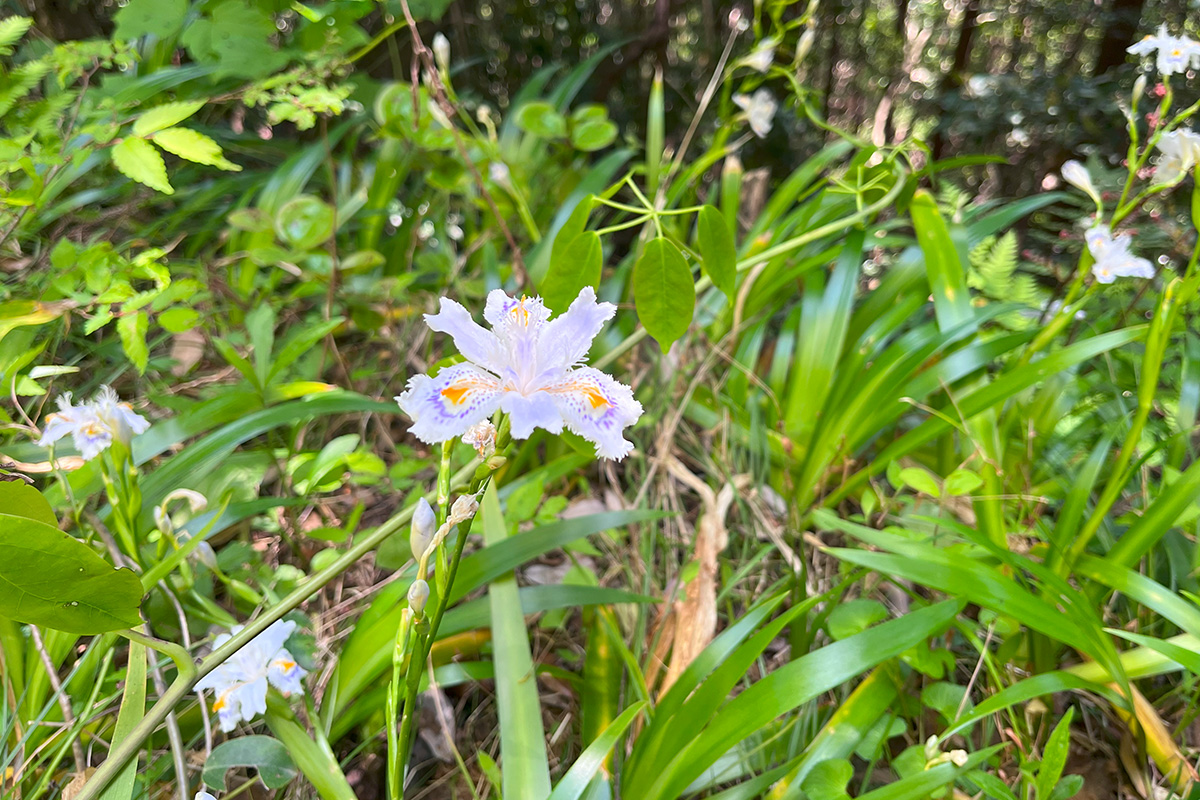 After 10 minutes of climbing, a shrine suddenly appeared.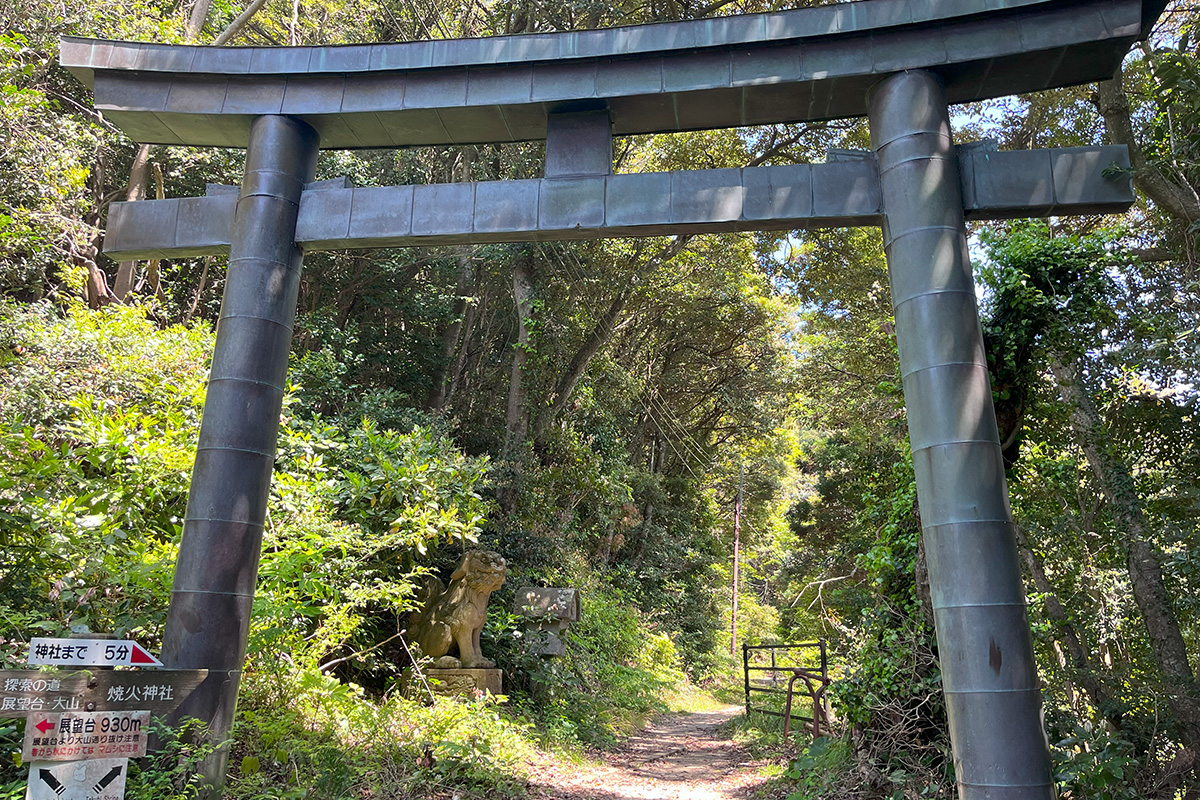 It is amazing that there is a shrine on the cliff! I wonder why they built it in such a place.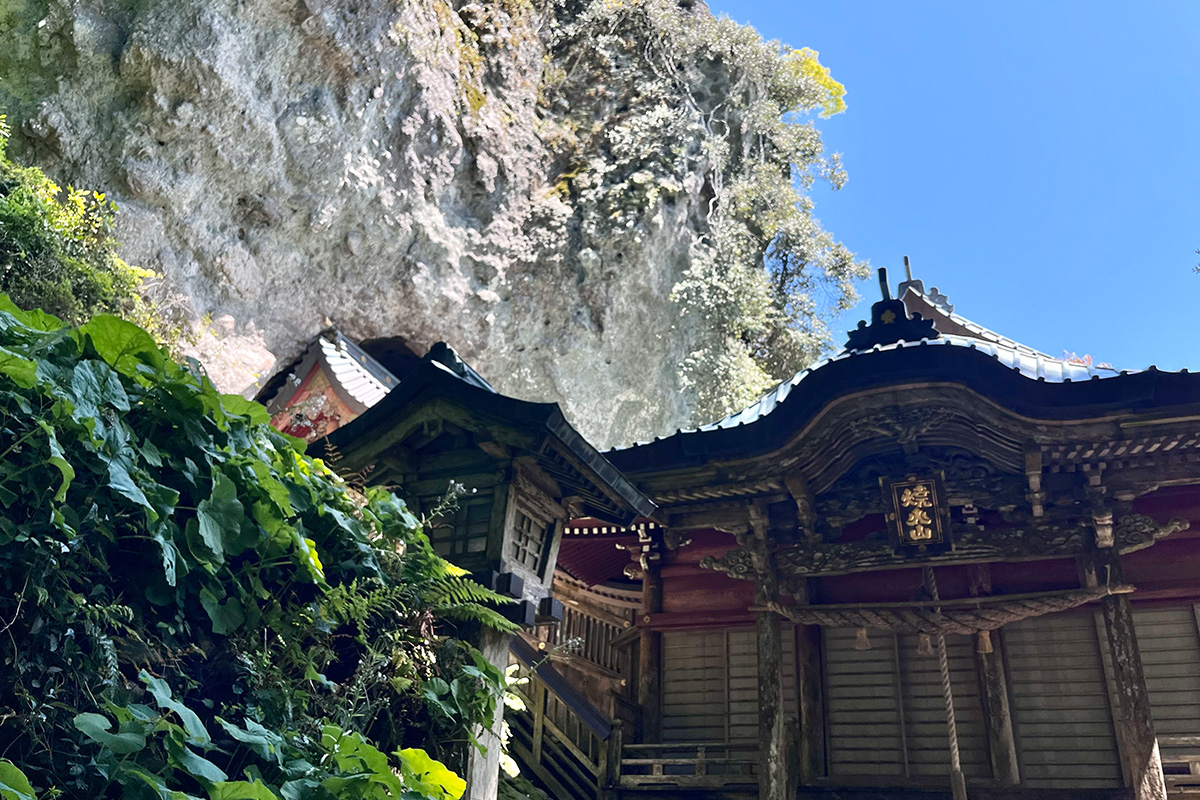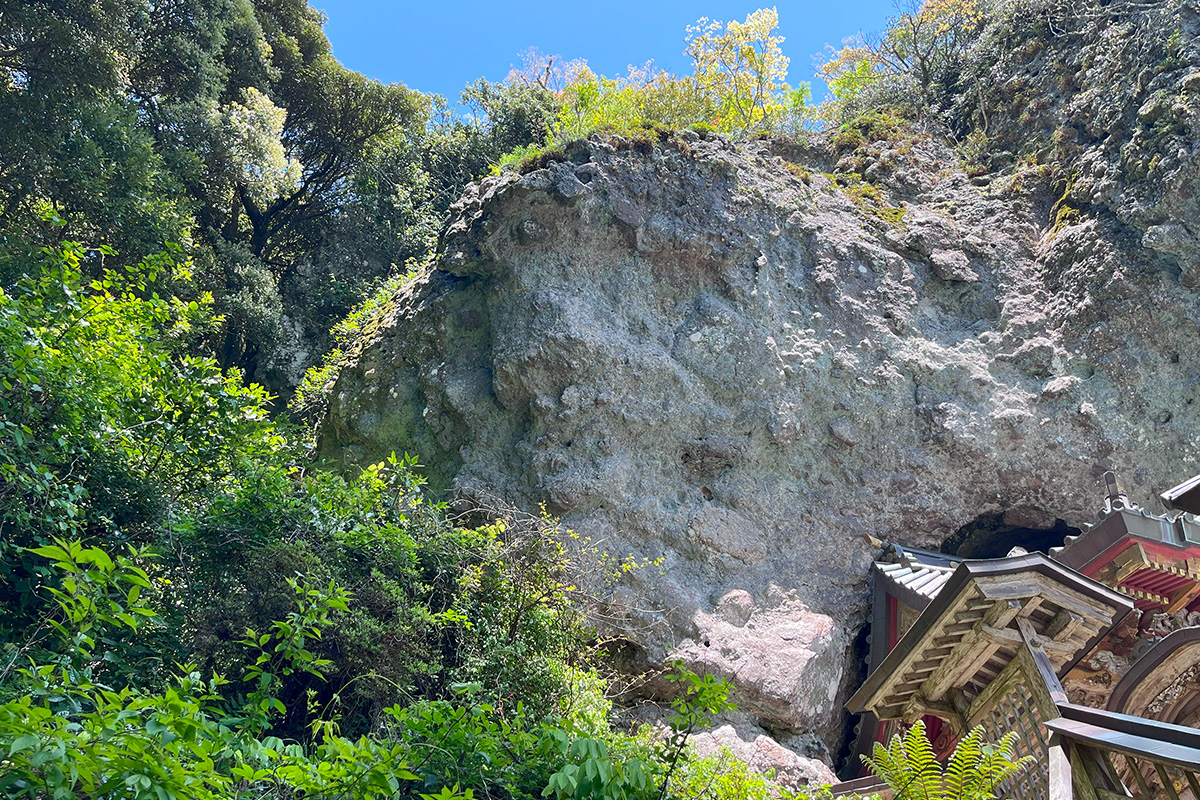 In front of the shrine was a huge tree, which was also very impressive.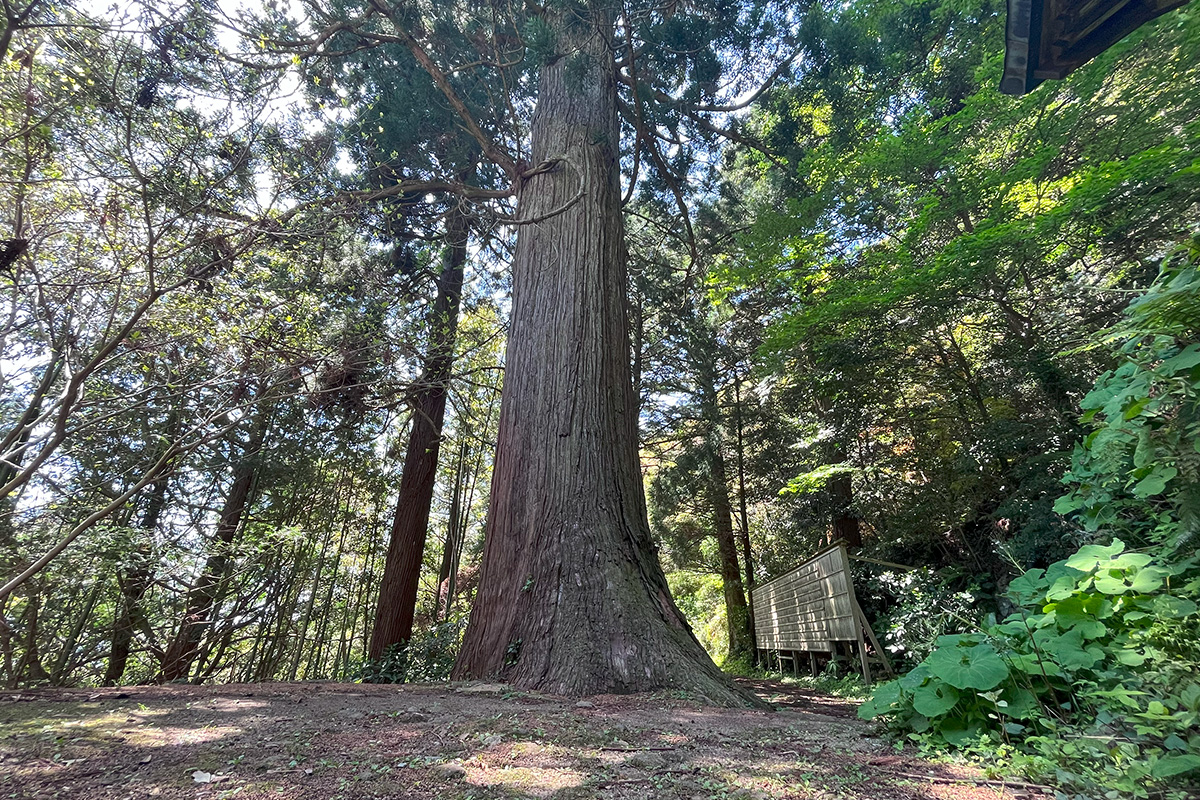 Fishing can also be enjoyed here.
Before boarding the boat, I borrowed a fishing rod and tried my hand at fishing.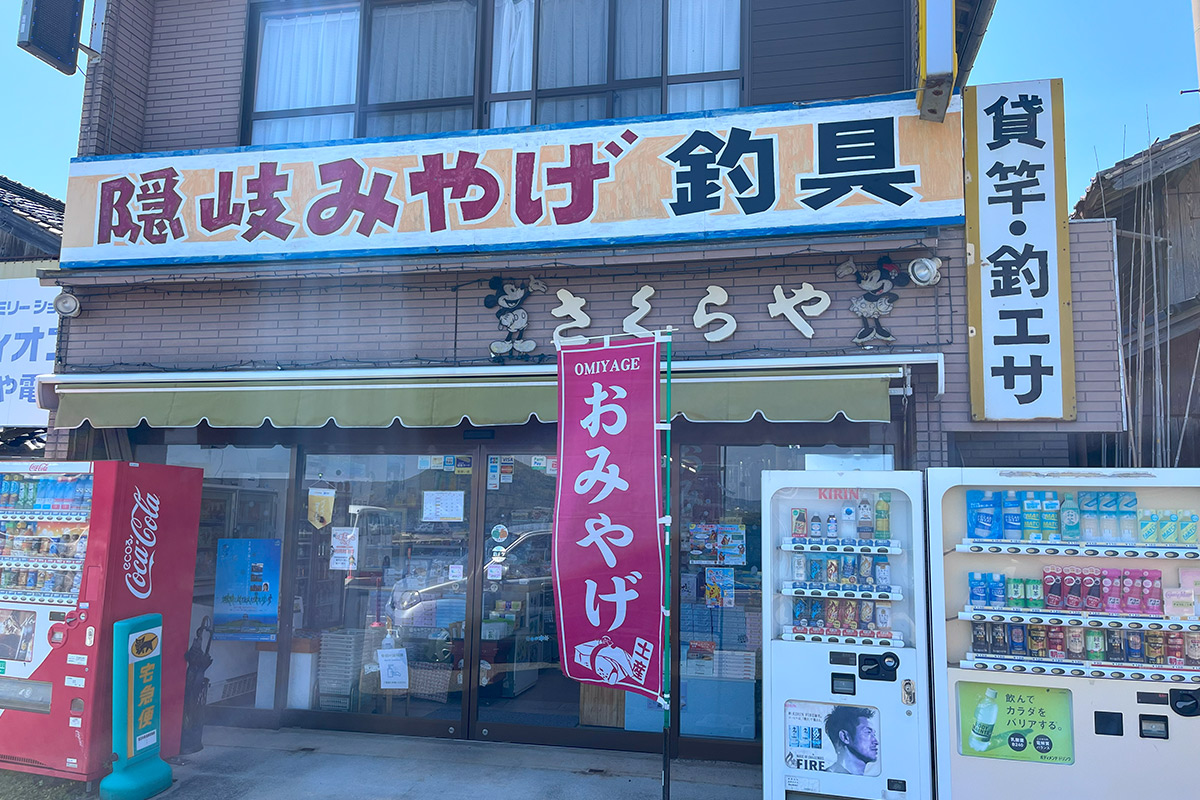 I rented fishing gear here.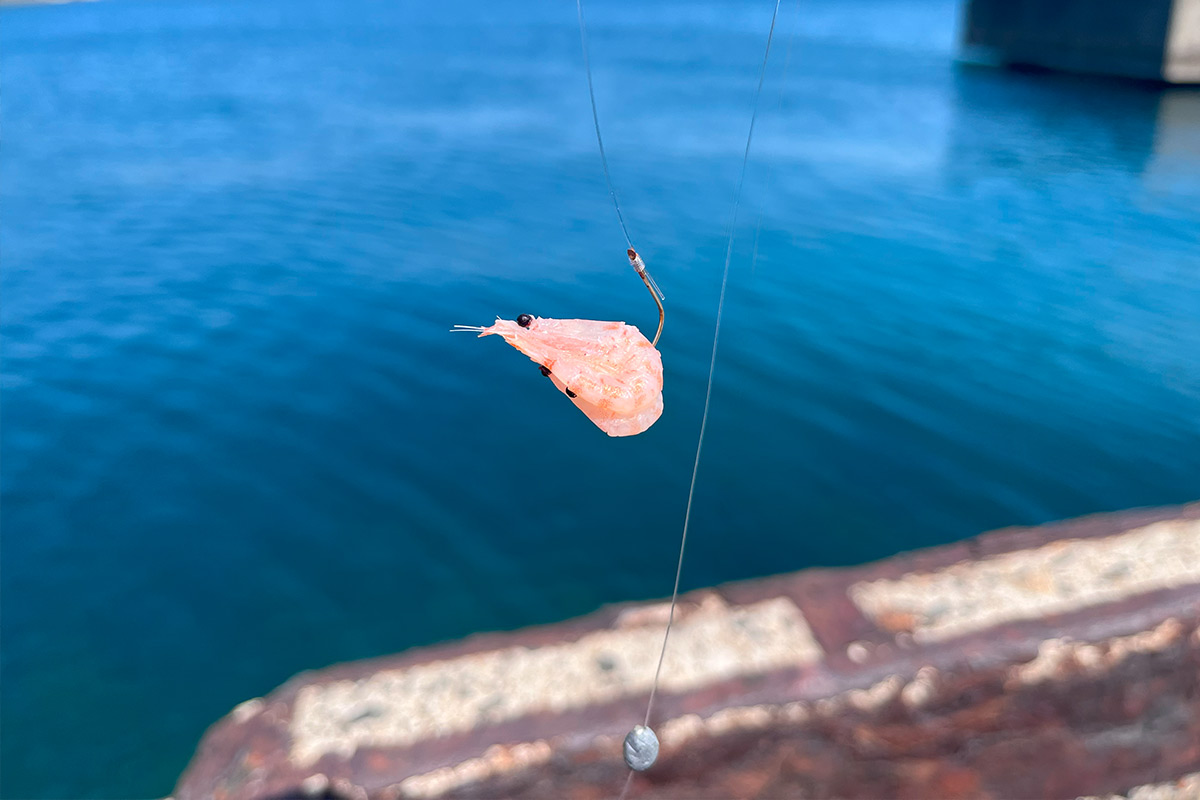 The bait is shrimp.
I put it on the rod and dropped it into the sea and caught it right away.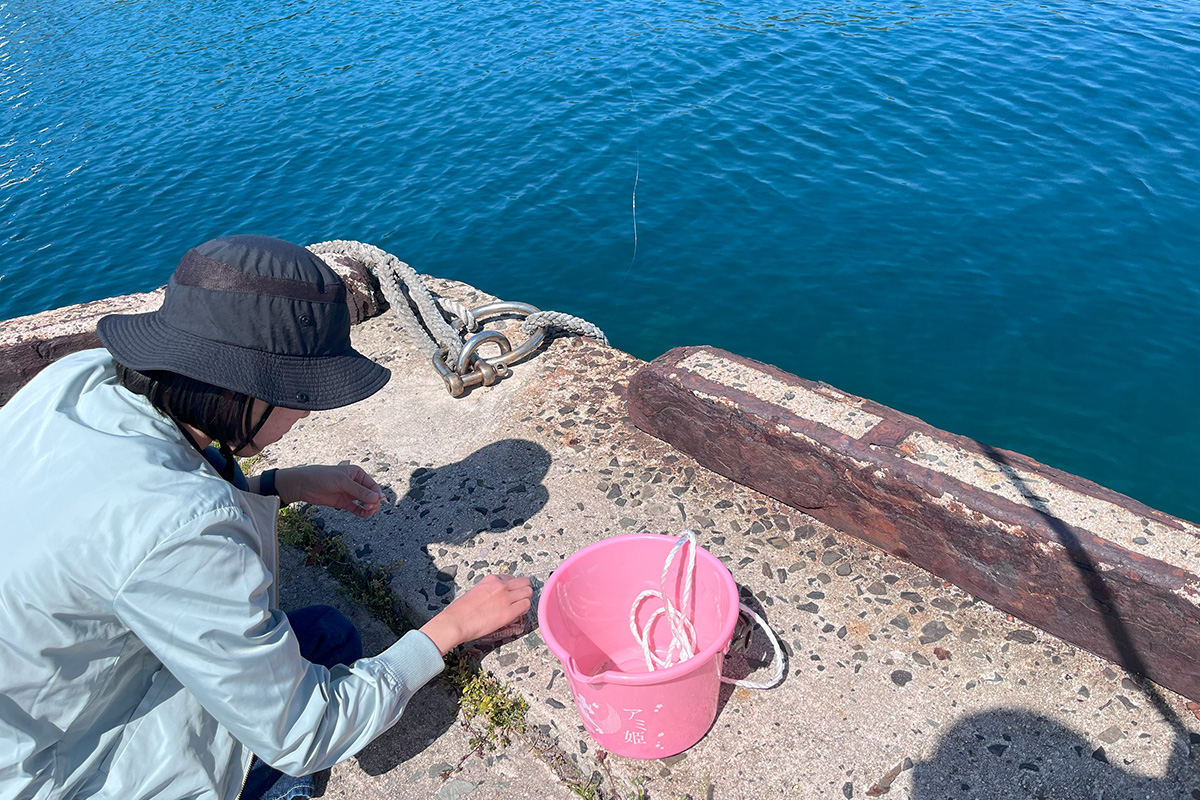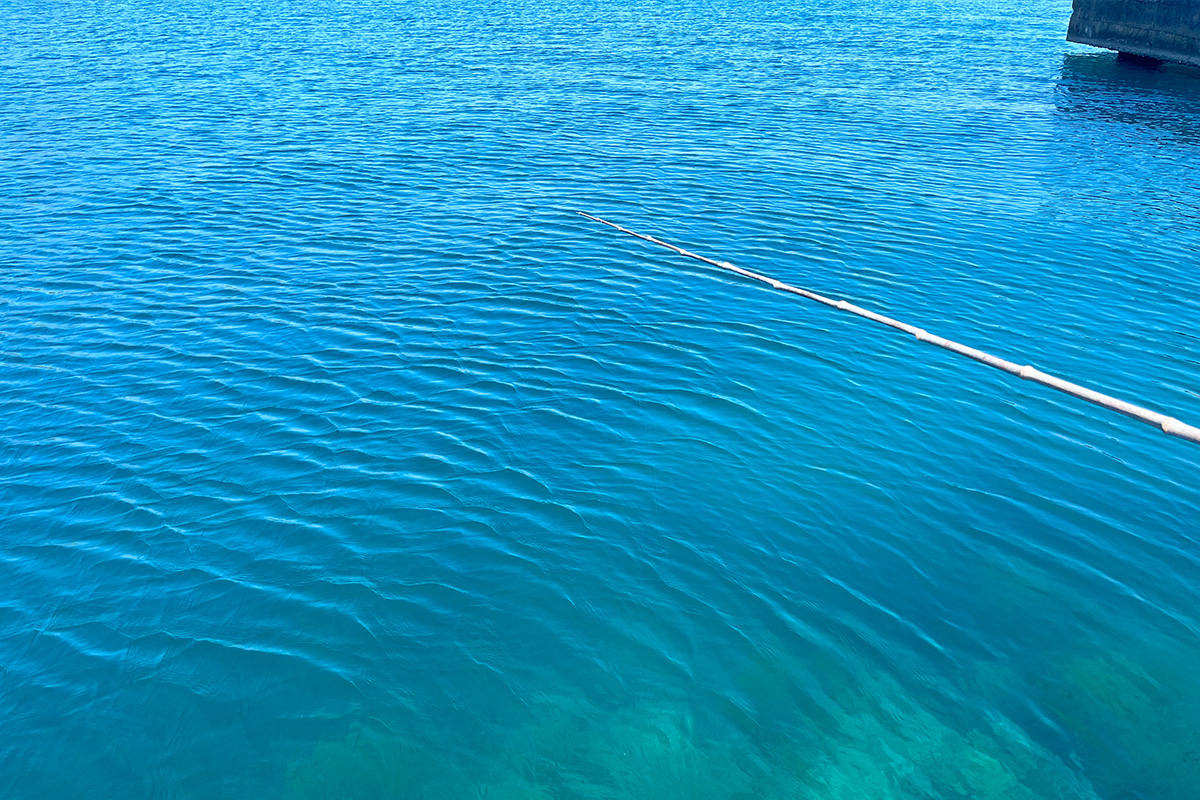 There were some horse mackerels. The sea was beautiful and very relaxing.

The ferry arrived, and I said goodbye to the Oki Islands, though I was sad to leave.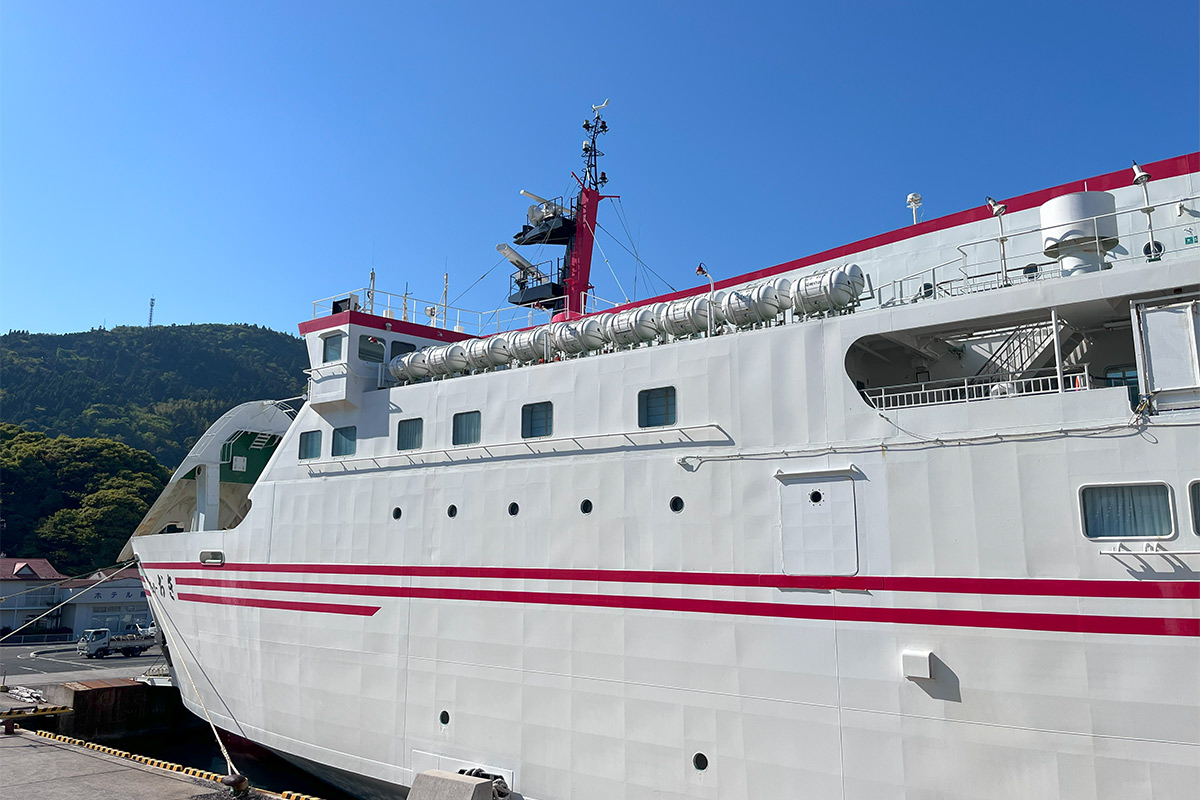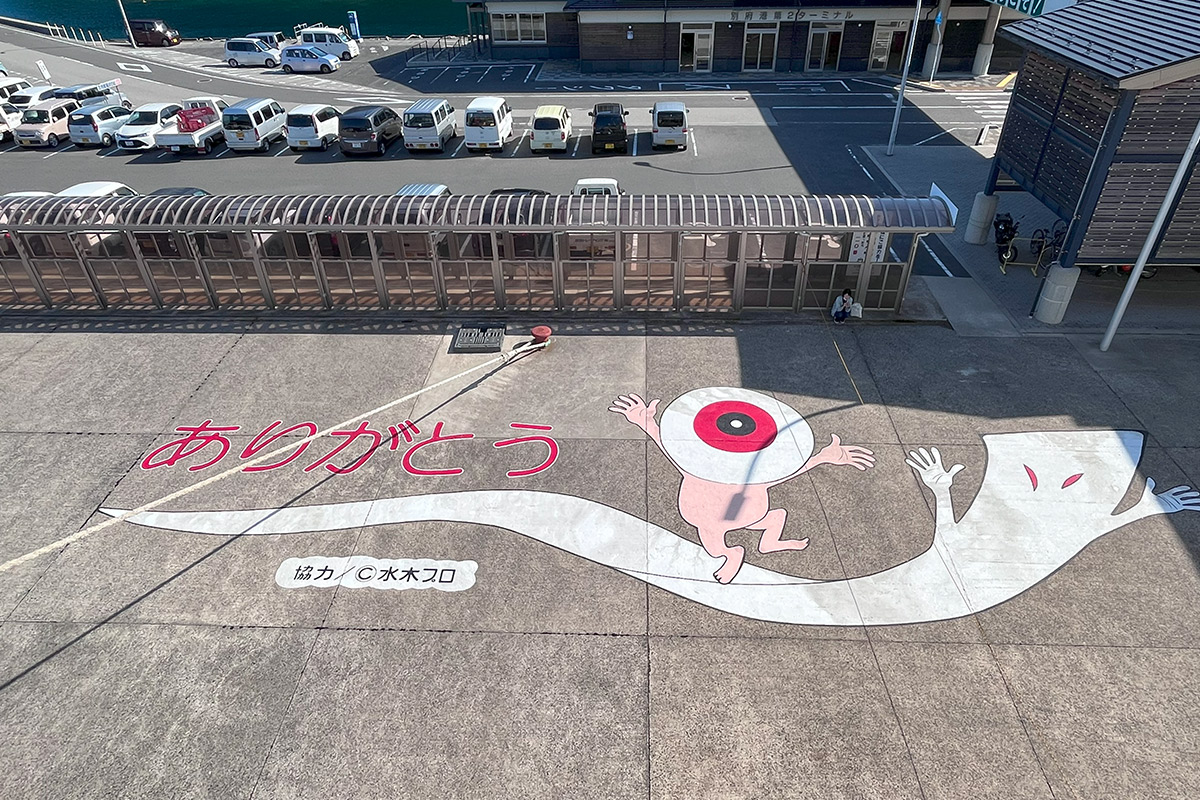 On the way back to the hotel, the character "Medama oyaji" from the anime "Gegege no Kitaro" saw us off.
It was a great trip with beautiful weather. I had no idea that such a natural place existed in Japan.
I felt a little bit like I was abroad.
It is located quite far from the major cities, but it was still a more than inspiring experience.
I think I'm going to get hooked on island travel!
I'll report back on my blog when I go back.
Aki's Kodawari Point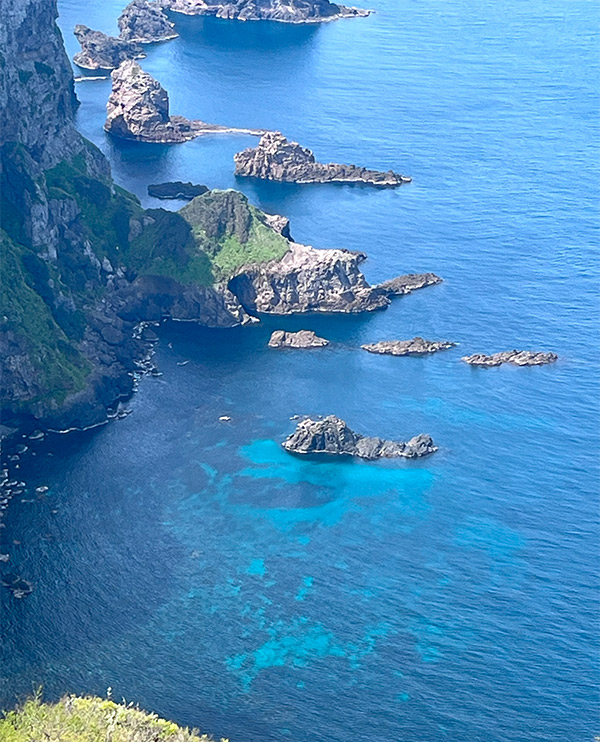 Maten cliff, this scenery. The emerald blue of the sea bottom is very beautiful.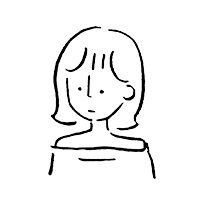 aki