Japanese sandy beach "Chirihama" where you can drive your car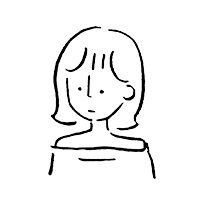 Written by aki
2022.08.27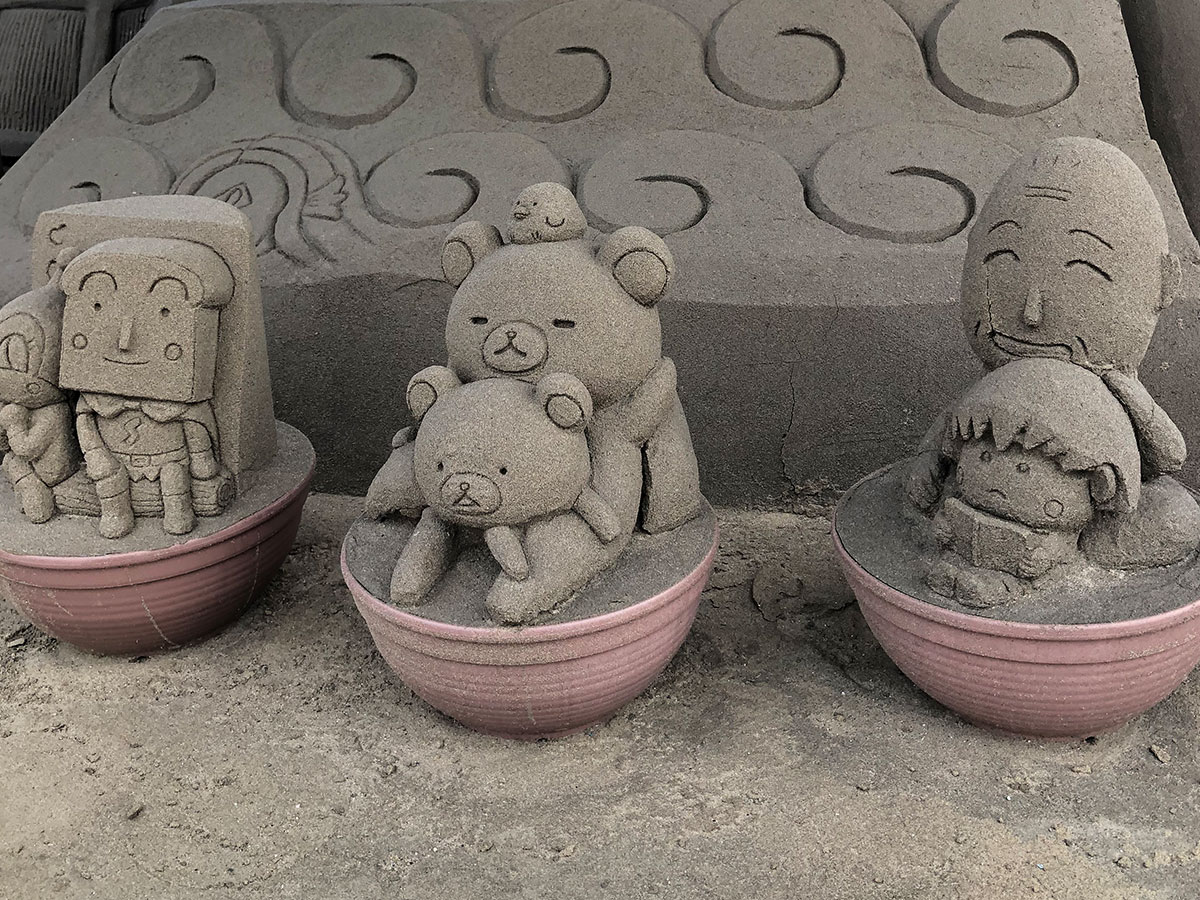 There is only one place in Japan where you can drive on a sandy beach.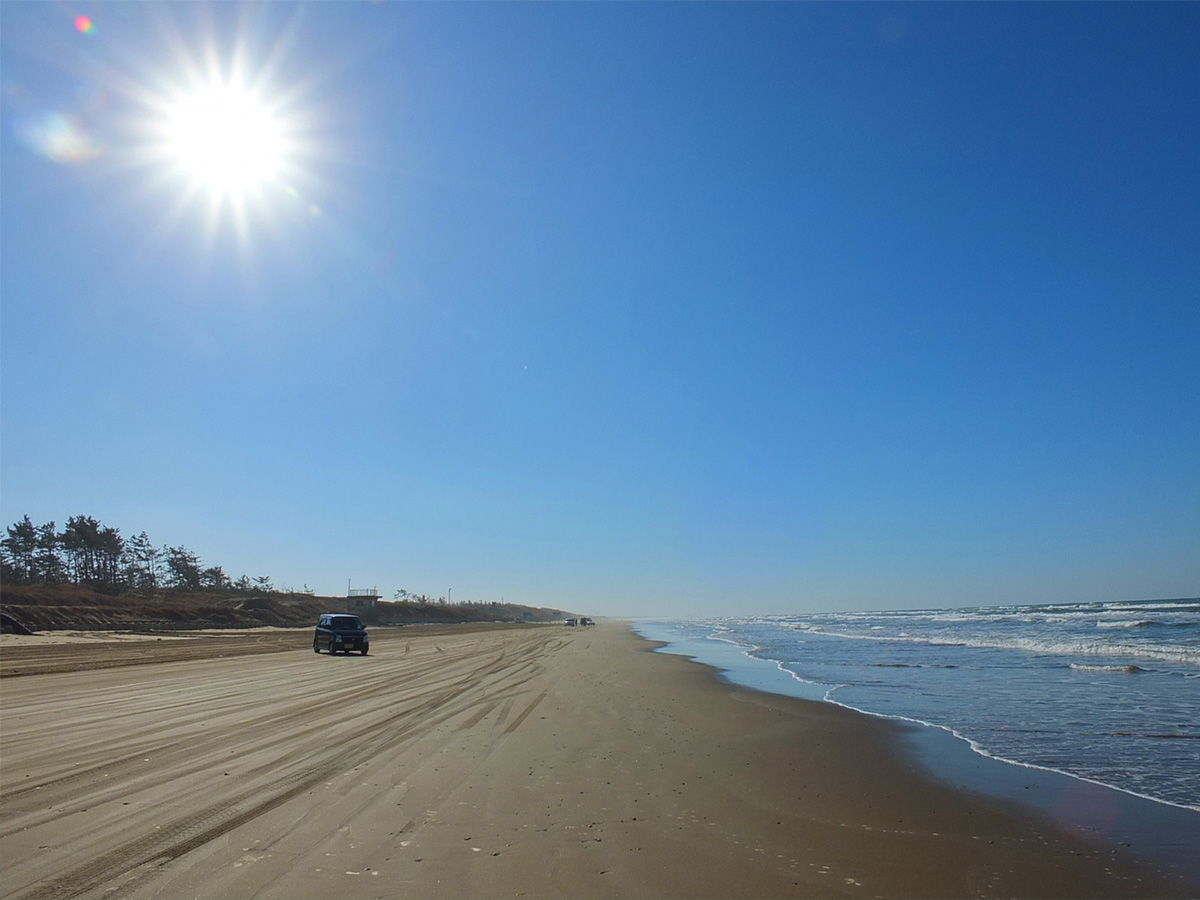 Chirihama Nagisa Driveway is located in Ishikawa.
Some tourists enjoy driving, swimming, and fishing.
Why can I drive my car on the beach at Chirihama?
The sand of Chirihama beach is very fine.
Each grain of sand tightens as it contains seawater. Large buses can drive on the sand.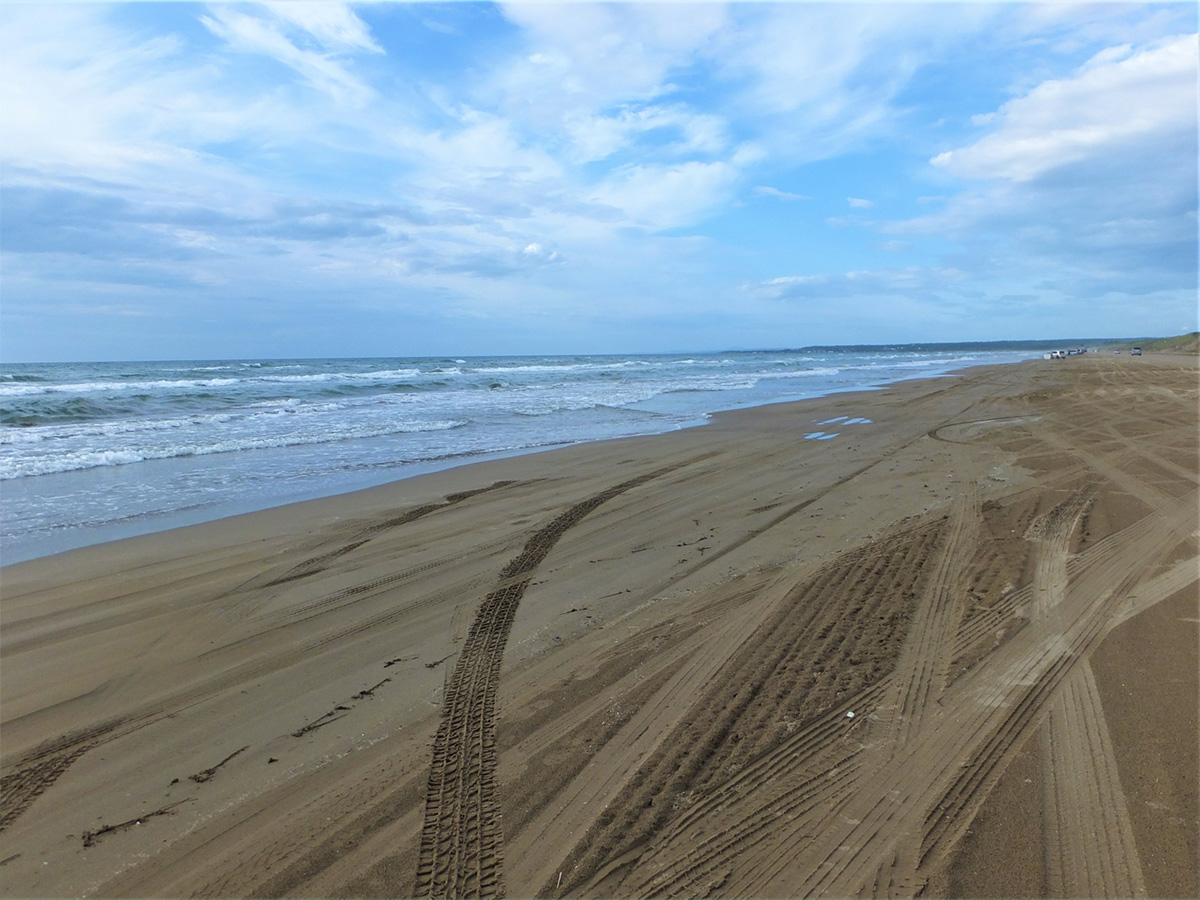 You can enjoy the drive for about 8 km.
*Passage will be closed when waves are high.
Found sand sculptures in the rest area nearby!
Every year, sand art is created near Senrihama beach!
I went to a rest area called "Noto Chirihama Michi no eki".
*In Japan, a rest area on a public road is called a "Micihi no Eki (road station).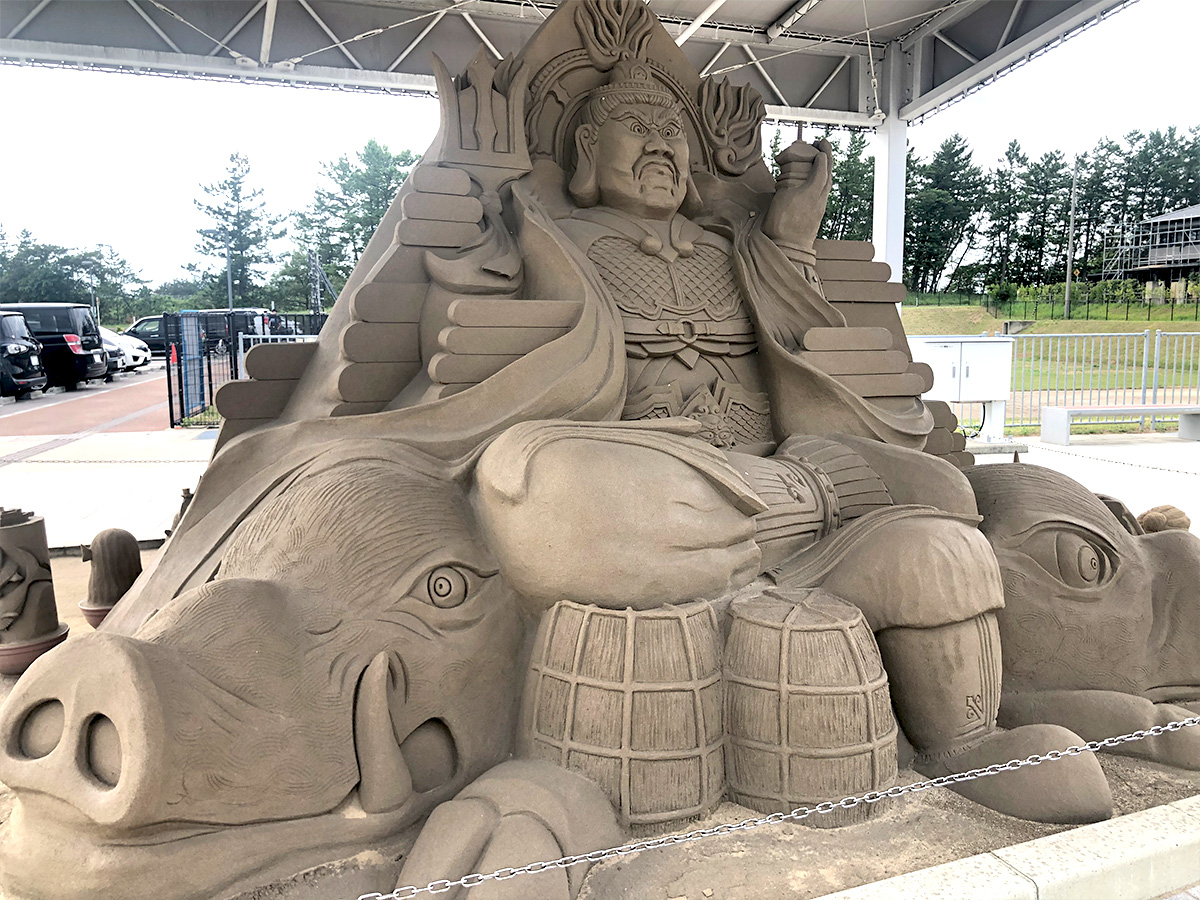 Found a big sand sculptures!
This is said to be based on the god Bishamonten.
The sand sculpture was created in 2020 and is scheduled to be rebuilt in 2023.
There were many other sand sculptures.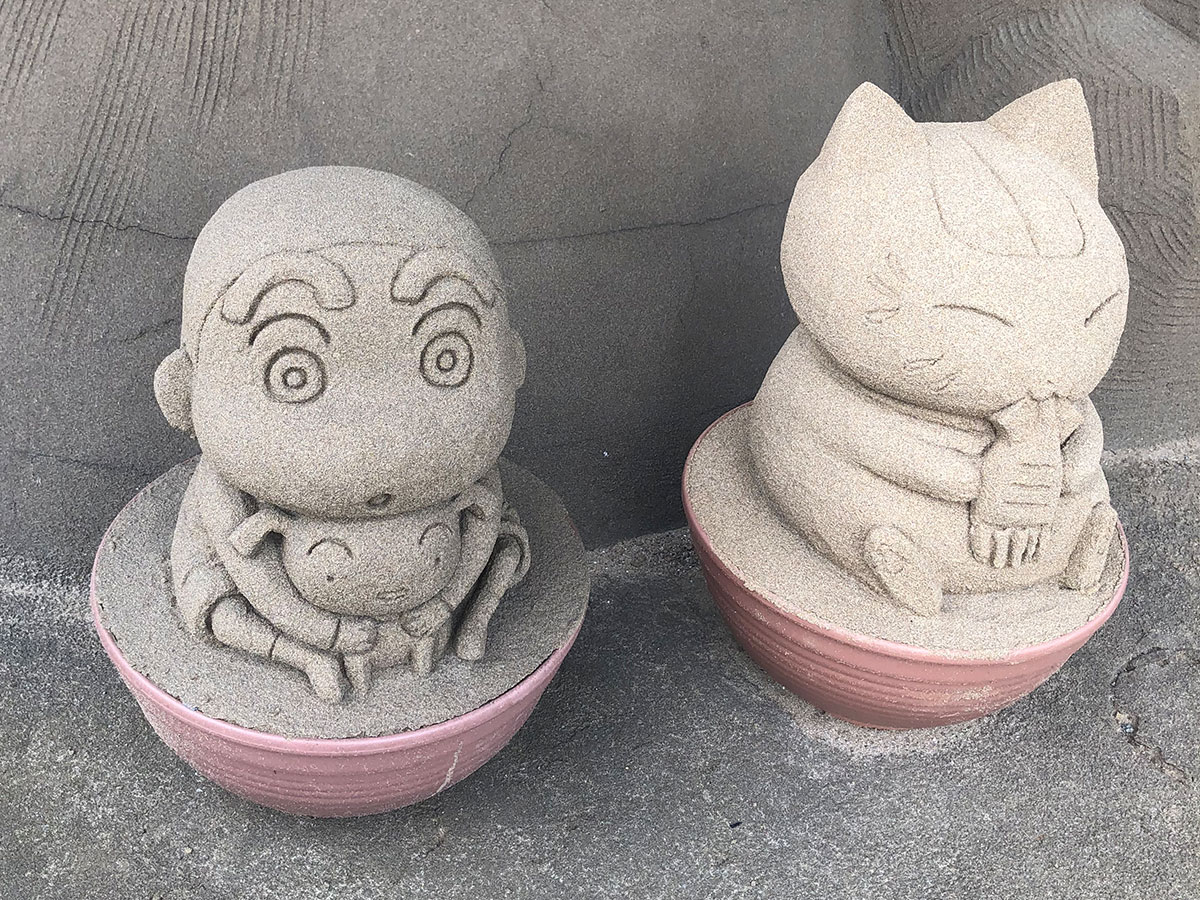 Is this Crayon Shin-chan?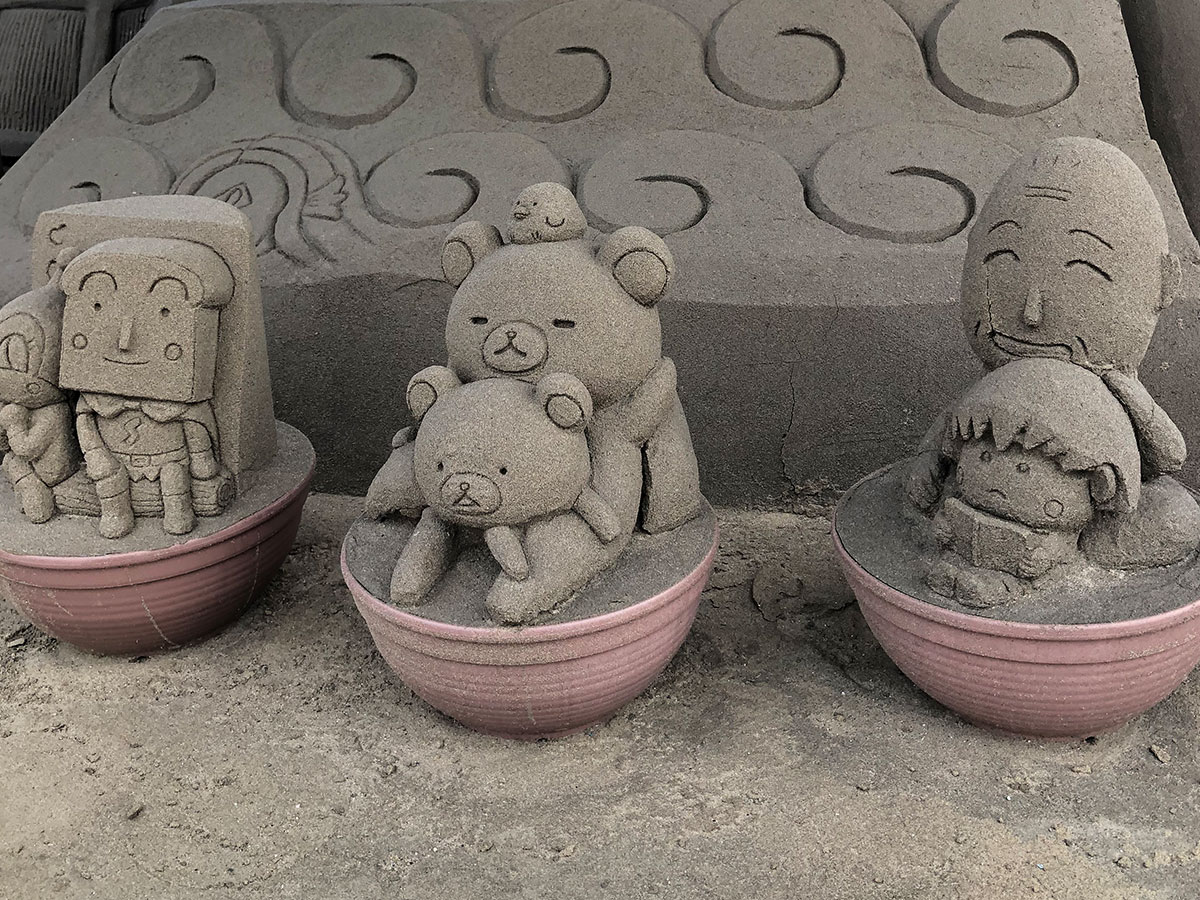 Sand sculptures of Shokupanman, and Chibi maruko-chan!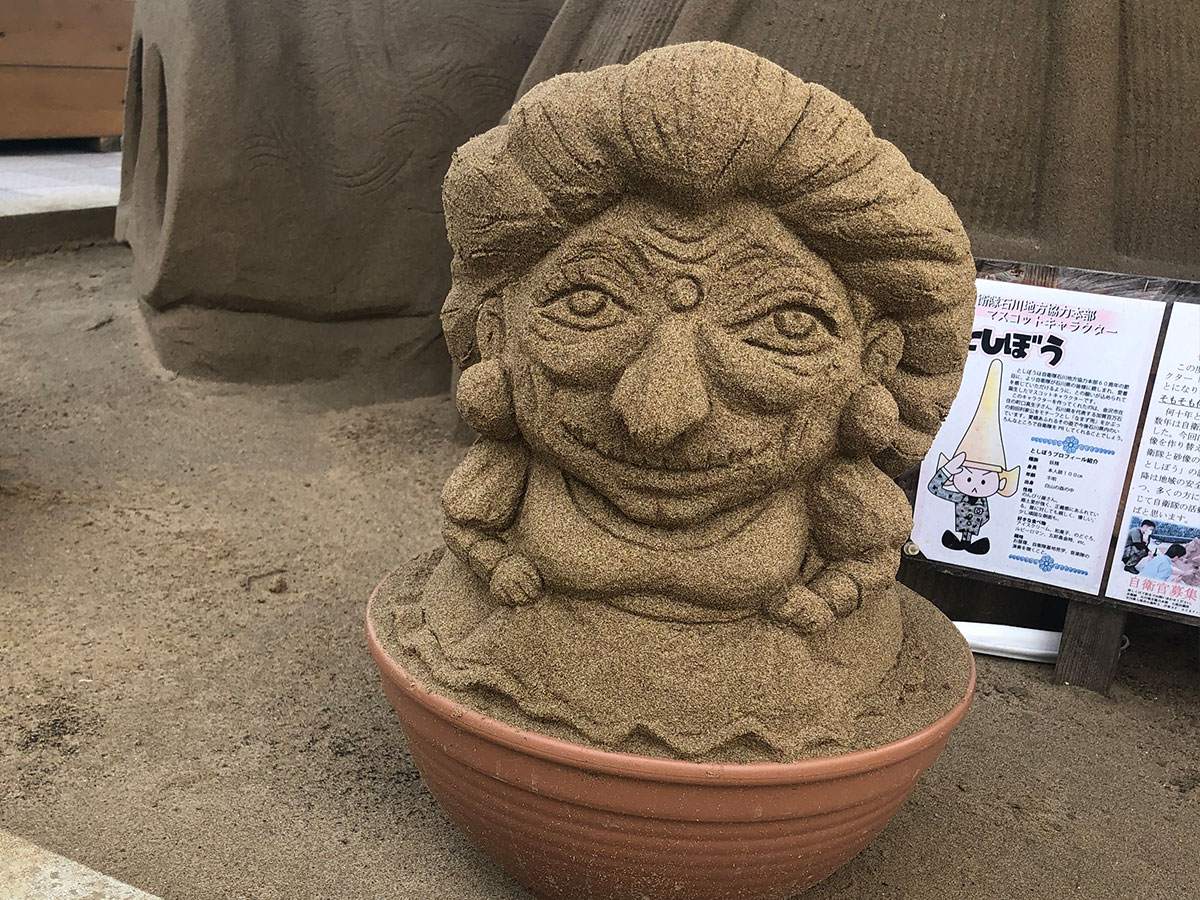 This is the character "Yubaba" from Spirited Away.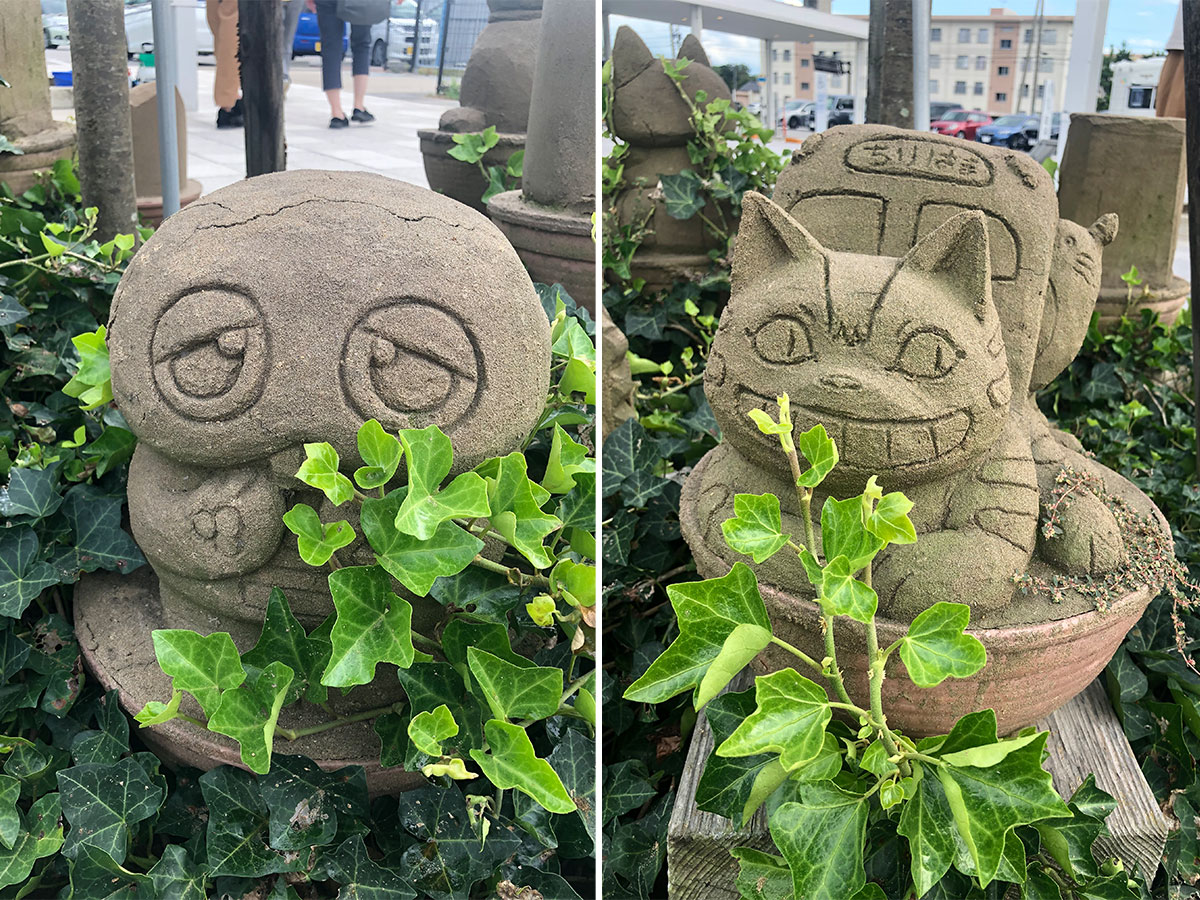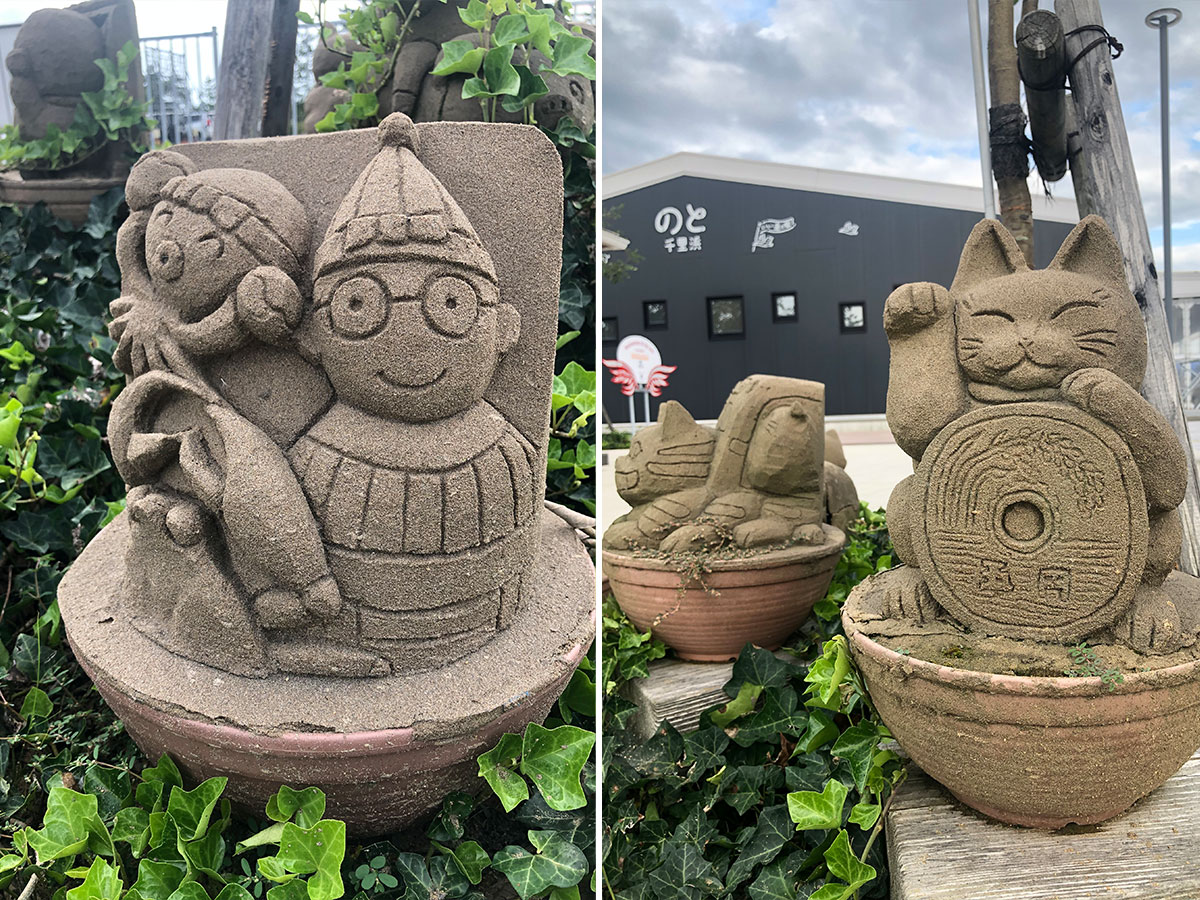 There were also sand sculptures of various other characters.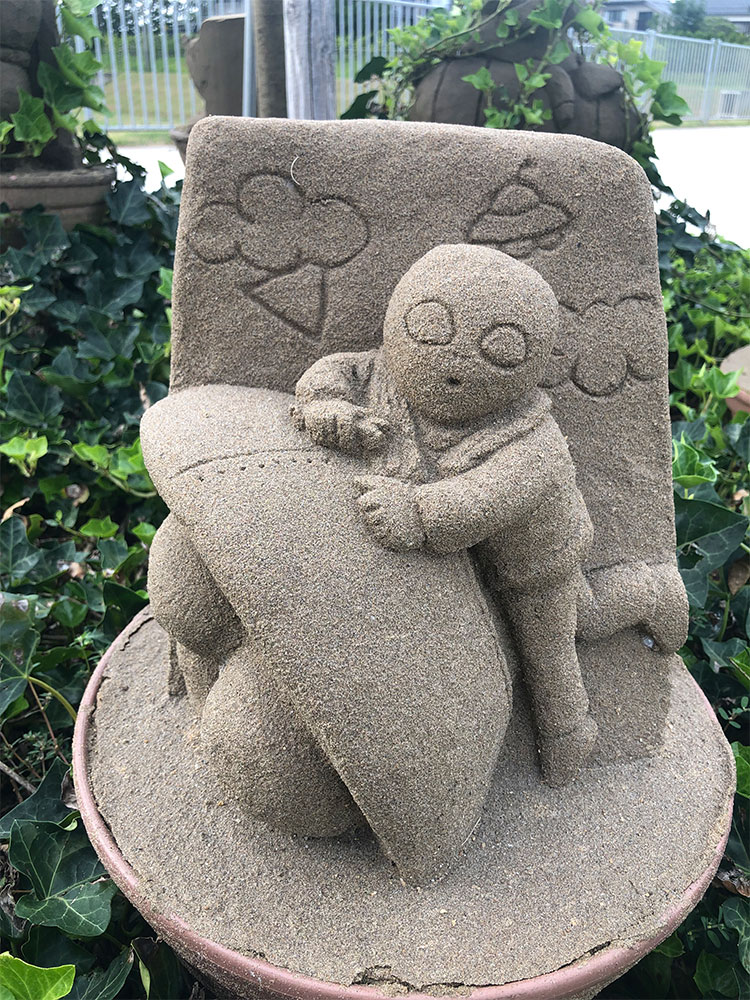 By the way, is this an alien?
The area is also known as the "City of UFOs".
Someone saw a UFO about 200 years ago.
The beautiful sandy beach may make aliens want to stop by.
Chirihama, with its pleasant sea breeze, is a very relaxing spot.
As the only place in Japan where one can drive on a sandy beach, many Japanese tourists visited.
If you go north from Senrihama, you will find a hot spring resort called "Wakura Onsen", and if you go south, you will find Kanazawa, a popular tourist destination for overseas visitors.
If you would like to visit, please stop by.
Nearby are these tourist attractions.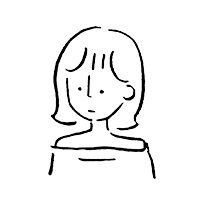 aki