Beautiful Japanese clothing production in continuous pursuit of comfort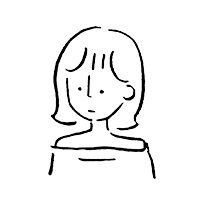 Written by aki
2021.11.22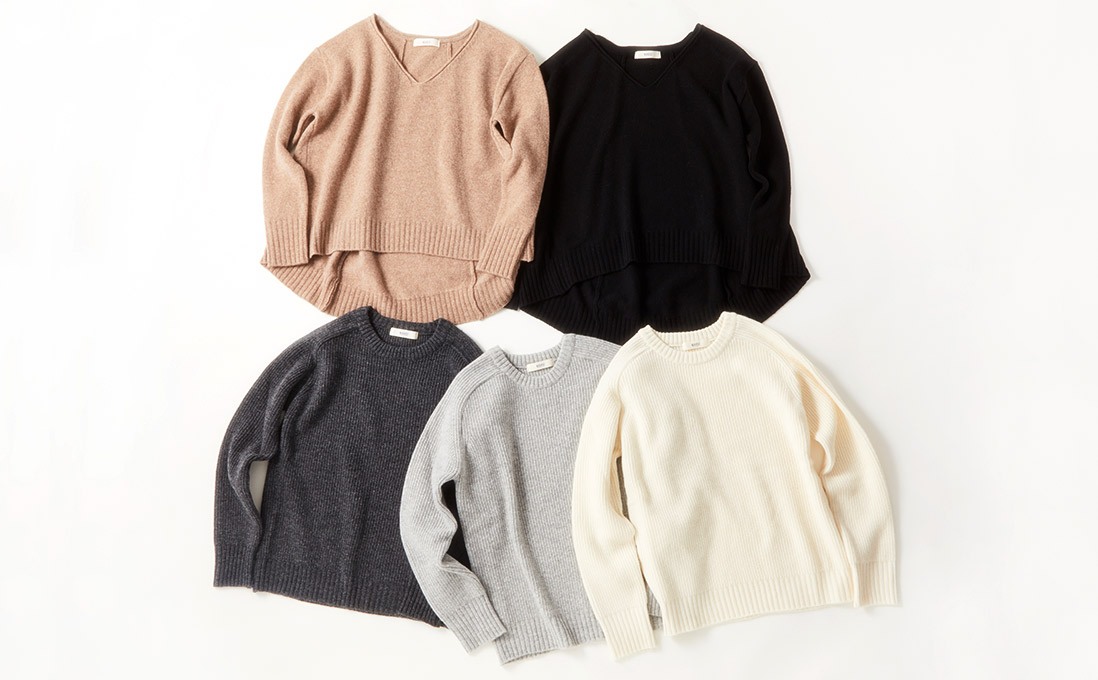 Have you ever seen "made in JAPAN" clothing?
If you look at the tags of clothes that are often sold in Japan, you will find that they are often made in Asian countries, such as "made in INDONESIA" or "made in VIETNAM".
In Izumiotsu City, Osaka Prefecture, there is a manufacturer that has been making "made in Japan" clothes for a long time, which are now rarely seen in Japan.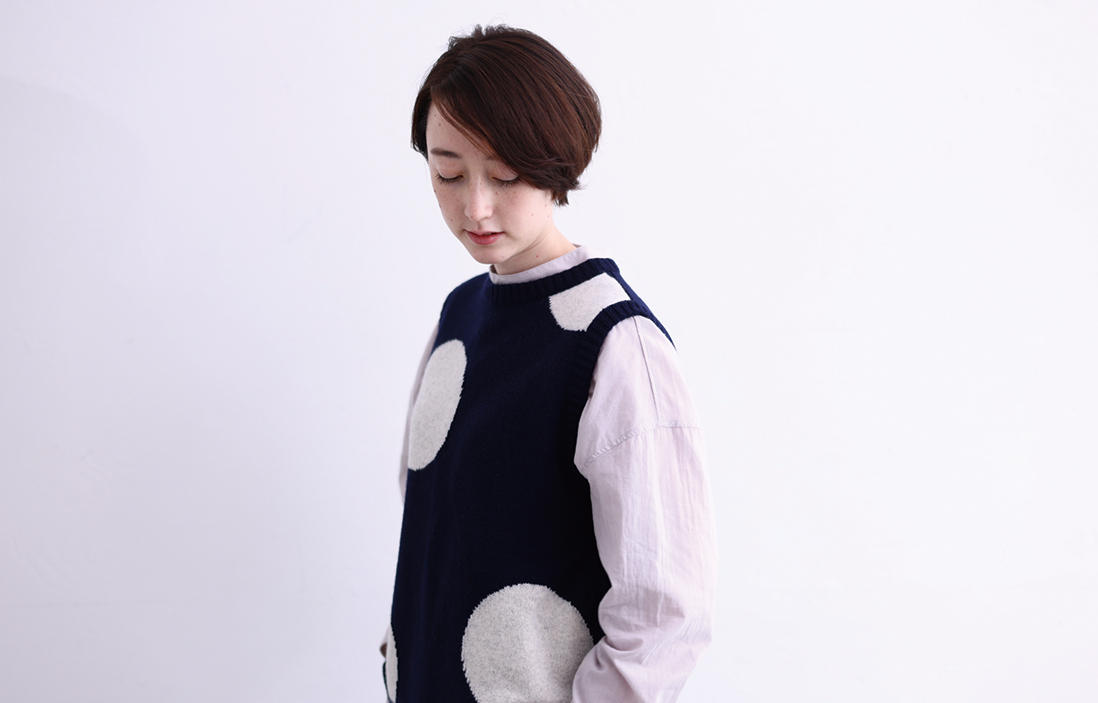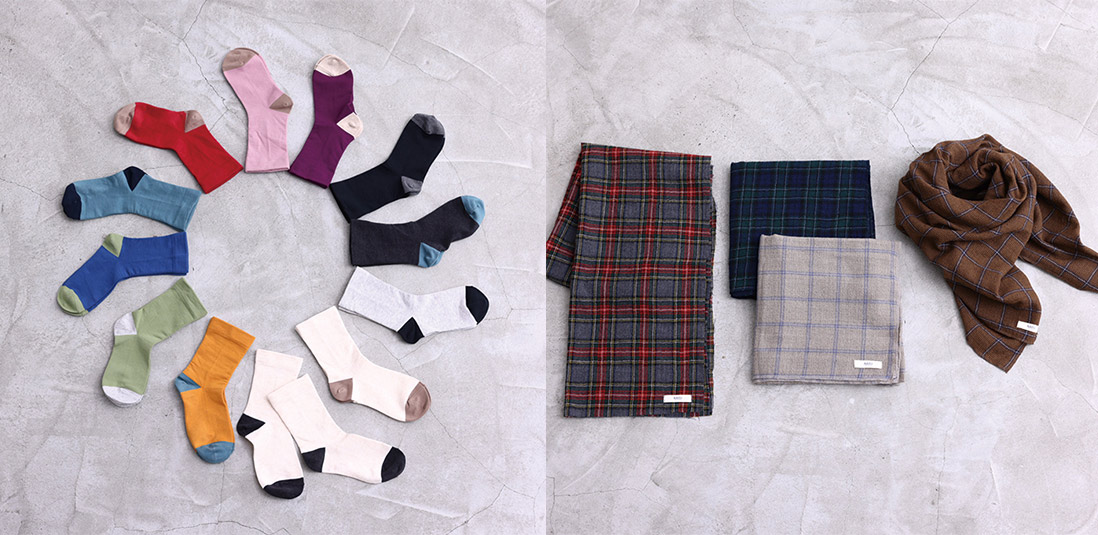 Because it's something you wear every day, you need to pay attention to every detail.
NARU Factory focuses on clothes made in JAPAN.
In this article, we will introduce the technologies and thoughts of Japanese companies that continue to pursue comfort.
Consistently handle all processes related to clothing production in-house.
The NARU Factory brand is produced by Minamide Meriyasu Corporation, located in Izumiotsu City, Osaka Prefecture.
Founded in 1953, we have been making Japanese women's clothing for over 60 years.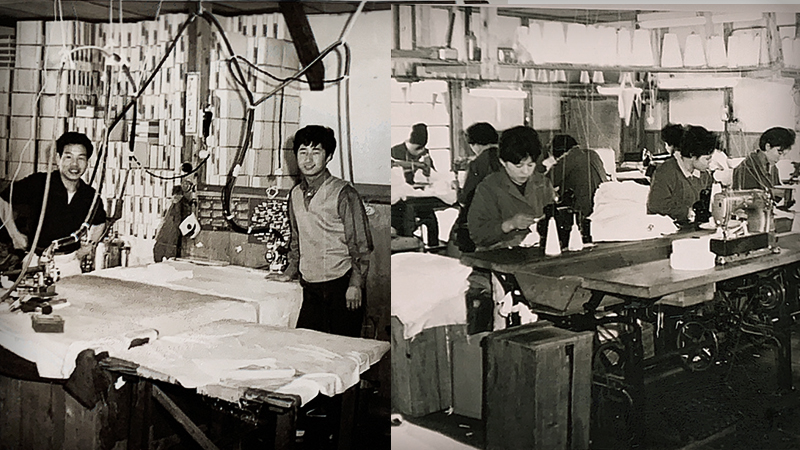 The company's own employees handle everything from design planning, pattern making, cutting, and sewing to inspection and packaging.
Furthermore, we also offer repair services for clothes purchased from our online store.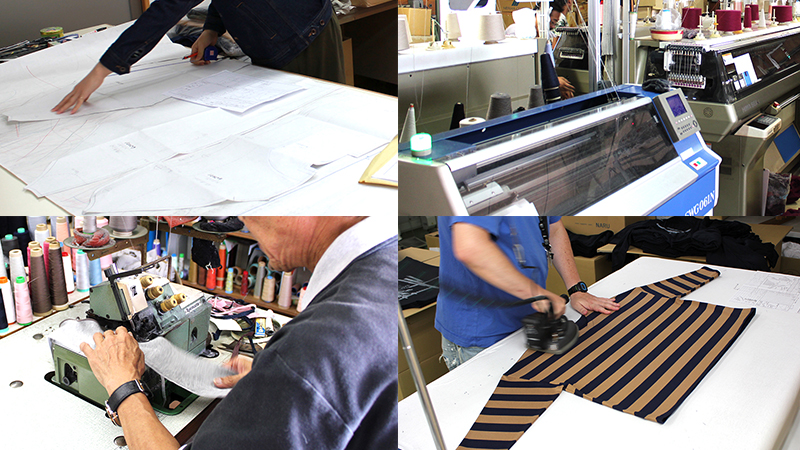 Clothes are meant to be worn over and over again.
Not only do they deliver the clothes to the customers, but they also respond to inquiries after the products are delivered so that the customers can feel like they want to wear the clothes today or that wearing the clothes will make their day more enjoyable.
Creating clothes that make the most of the individuality of fabrics
What do you look for when you choose clothes to wear?
For example, on holidays when you spend time at home, you may feel like relaxing in loose-fitting clothes.
In a slightly hot season, you might think that you would like a fabric that is soft against your skin.
At NARU Factory, we place importance on making clothes that are close to the fabrics we handle so that we can answer the feeling of "I want to wear it.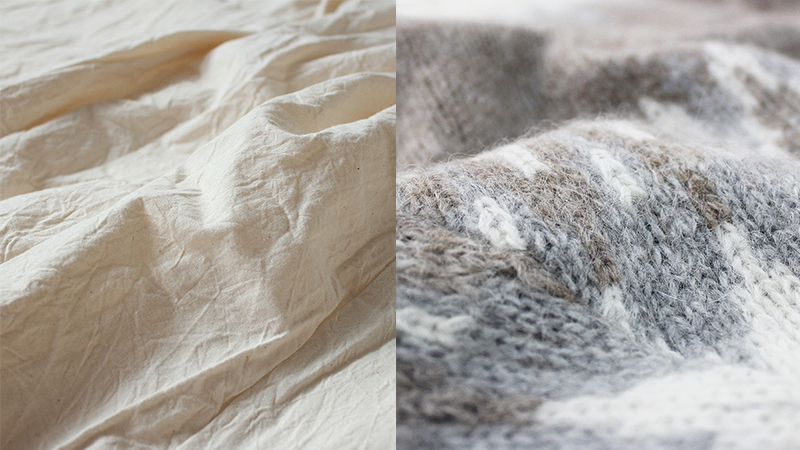 Smooth, fluffy…each fabric has its own character.
The design, sewing machine, and stitching method are chosen for each garment to make the most of the fabric's qualities.
"NARU's clothes are very comfortable."
This comment from the customer is not only a source of pride for the NARU factory, but also represents the technological strength of Japan.
What is Japanese knitwear?
Nowadays, most of the knitwear sold in Japan is mostly produced overseas due to the combination of labor costs.
Perhaps you have never heard of or seen "knitwear" made by Japanese craftsmen.
What is the key to Japanese knitwear made with NARU Factory's technology?
The answer lies in "comfort".
Knitwear is basically made on a knitting machine.
A knitting machine has hundreds of needles, and if even one needle is bent, the product will be damaged or change its shape.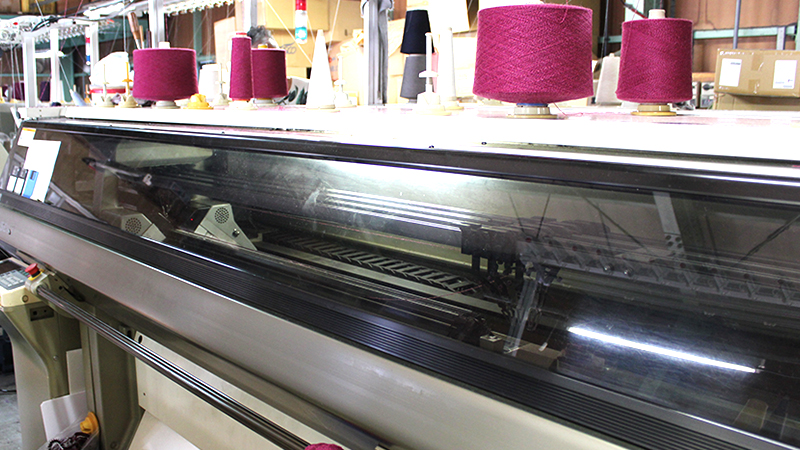 At NARU Factory, we always check our products for scratches, and if any of them are damaged by the needles, we manually re-knit them.
Over the years, knitwear designs have evolved in many ways, and the types of yarns used have become richer.
Some of the yarns are very delicate. A slight increase in pulling force can cause them to break easily.
We constantly stare at our needles and threads, making products without compromise.
This meticulous technical skill is what leads to our customers saying, "It's comfortable to wear".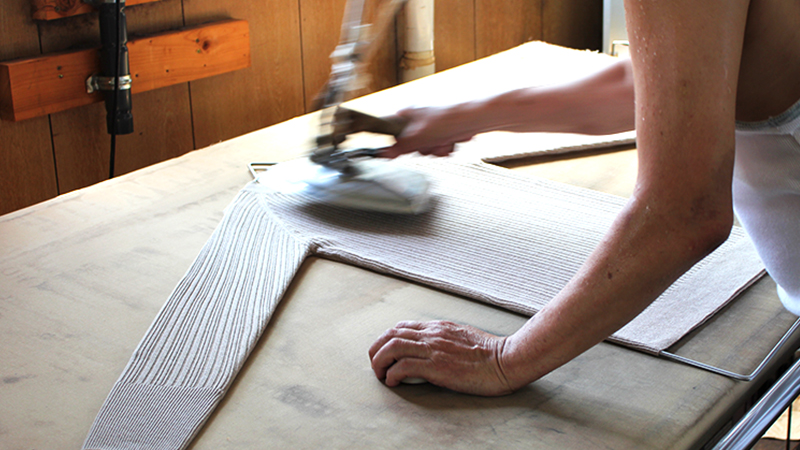 Contributing to employment in Japan
Another reason why NARU Factory places importance on "made in JAPAN".
It is to create employment in the region.
A lot of people are involved in making clothes, from making the fabric to cutting and sewing.
By locating the factory in the area of Izumiotsu City, many jobs are created.
By fostering professionals in each process, the company has established "Japanese clothes-making" techniques.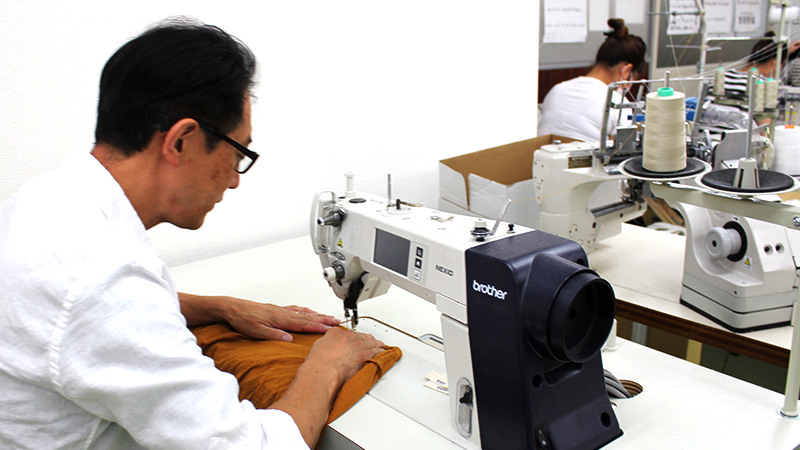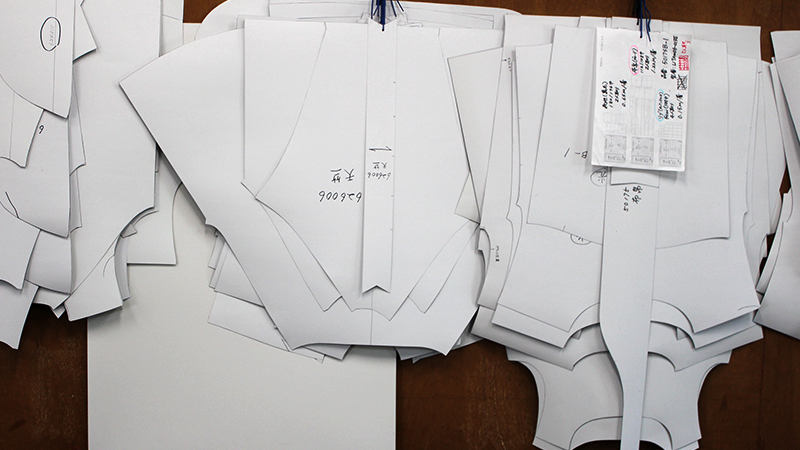 Introducing the standard series of NARU original products that have many repeaters.
Here, I would like to introduce some of the standard products of NARU Factory.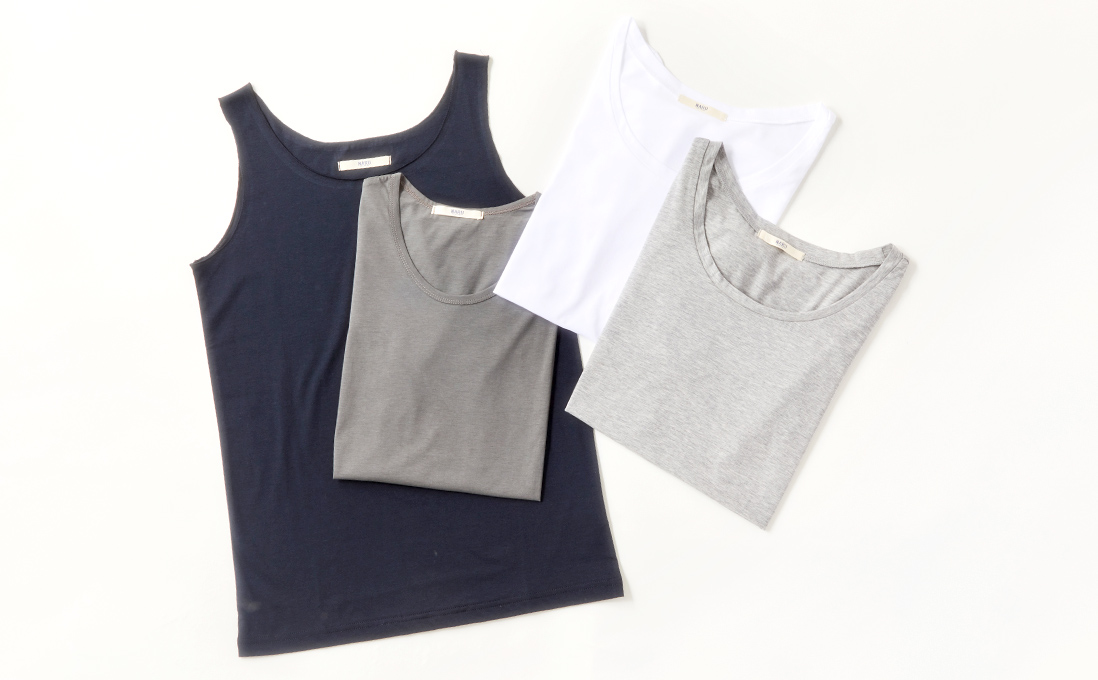 This is a cut and sewn garment made from a high-grade species of cotton.
The craftsman uses a process called "gas-burning" to burn the fluff evenly, resulting in a fluff-free finish even after repeated selection.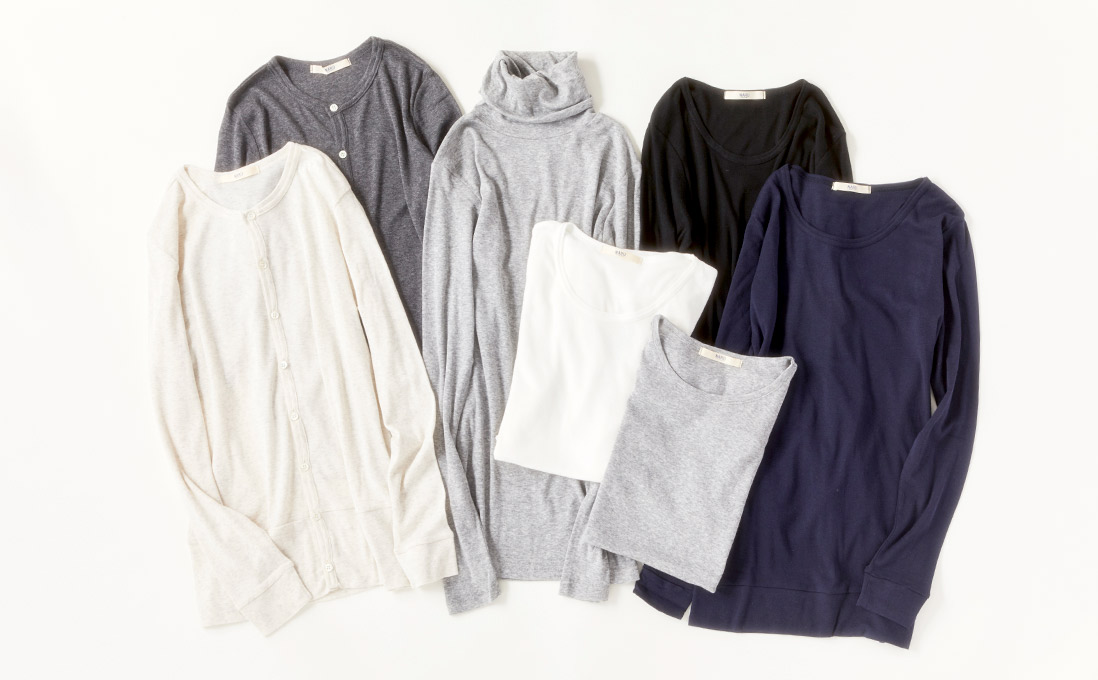 This product is made of a very delicate "fabric milling fabric. It is a difficult fabric to handle; if it is too soft, it cannot withstand washing, and if it is too strong, it loses its suppleness.
In order to understand this fabric more deeply, NARU factory went to Wakayama Prefecture, which has many knitting techniques. Using a machine that uses extremely fine needles, the craftsmen's skills have created a texture that feels as if it is embracing the air.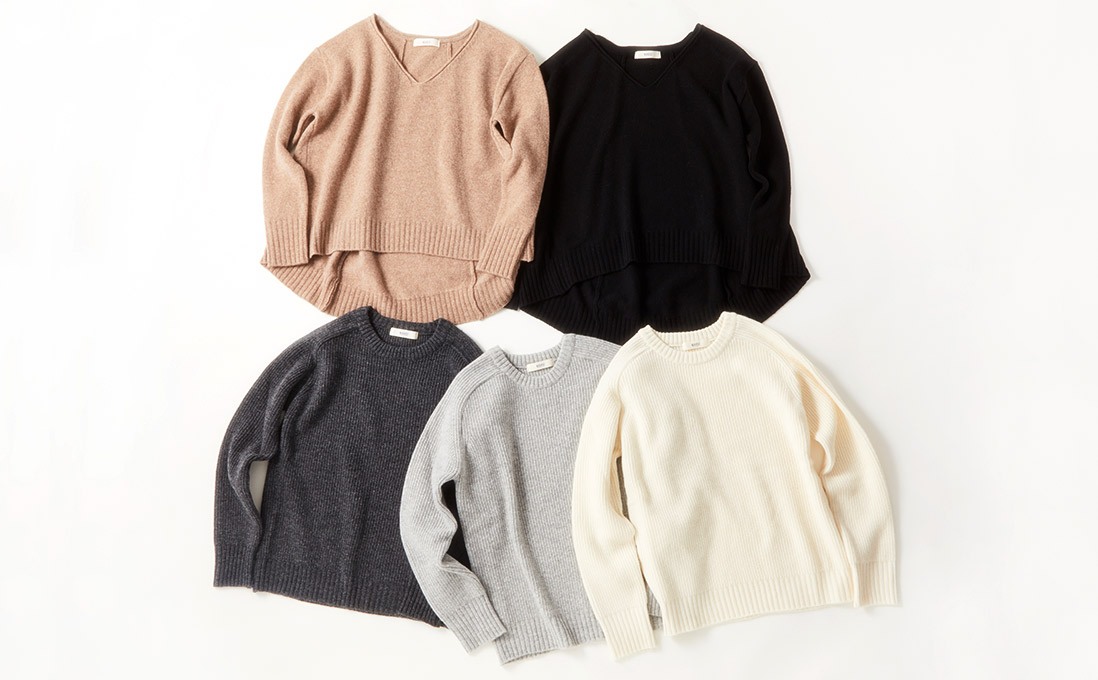 Tasmanian lambswool is often used by leading fashion brands as a fabric for coats and jackets.
It is incredibly soft and has a silky sheen. It contains just the right amount of oil and is water repellent, repelling small amounts of water drops and mud stains.
NARU Factory's tops, which make the most of the unique texture of wool, are popular products that bring a splash of color to fashion with just one piece.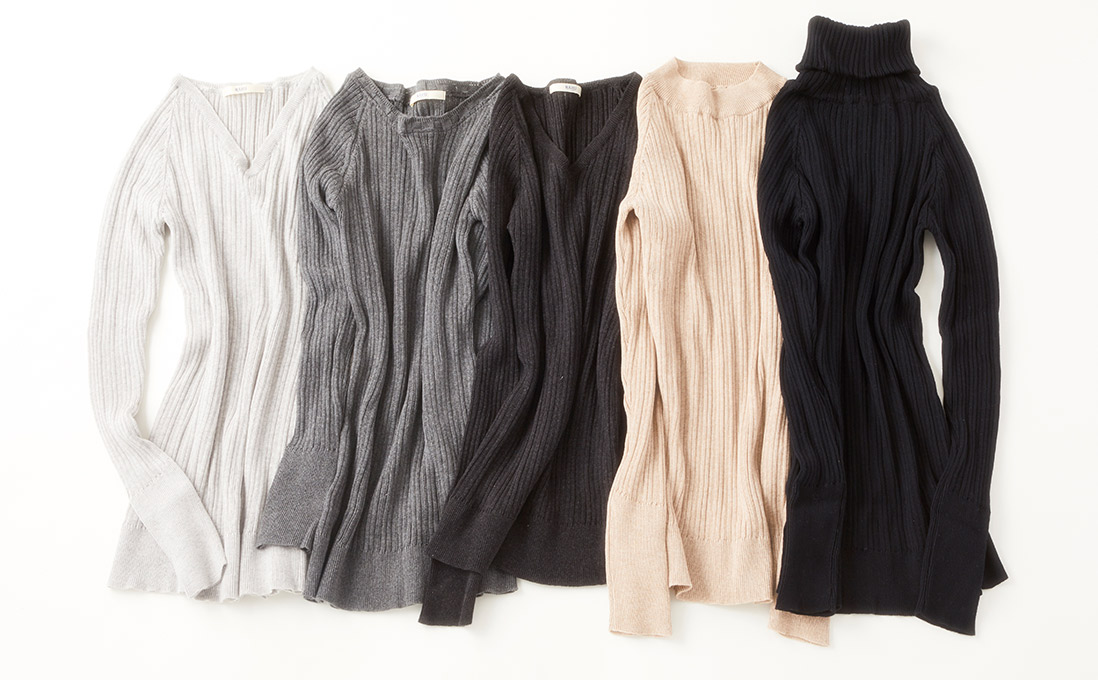 NARU Factory's signature knit with a beautiful slim silhouette. Since it is made of high-quality cotton, it does not sting like wool and can be selected at home.
Because it is to be worn every day, NARU's commitment is to make no compromises.
NARU Factory's commitment to clothing. How did you like it?
Because clothes are worn every day, we pay attention to every detail.
NARU Factory's clothes, born from this earnest desire, are loved by women who enjoy fashion, and are widely introduced in magazines and on YouTube in Japan.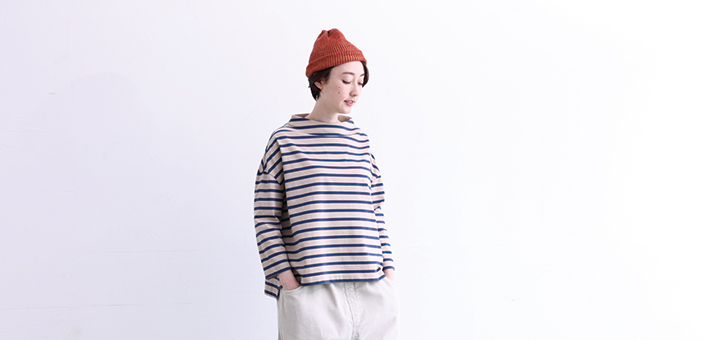 Please support our made in JAPAN clothes and our dedicated technical skills!
↓↓ NARU Factory's Instagram (JAPANESE ONLY)
https://www.instagram.com/naru_factory/
↓↓NARU Factory's Online shop (JAPANESE ONLY)
↓↓NARU Factory's official website (JAPANESE ONLY)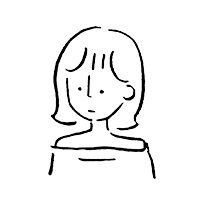 aki