Hanabi Taikai – Fireworks festival in Japan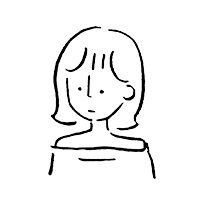 Written by aki
2022.07.25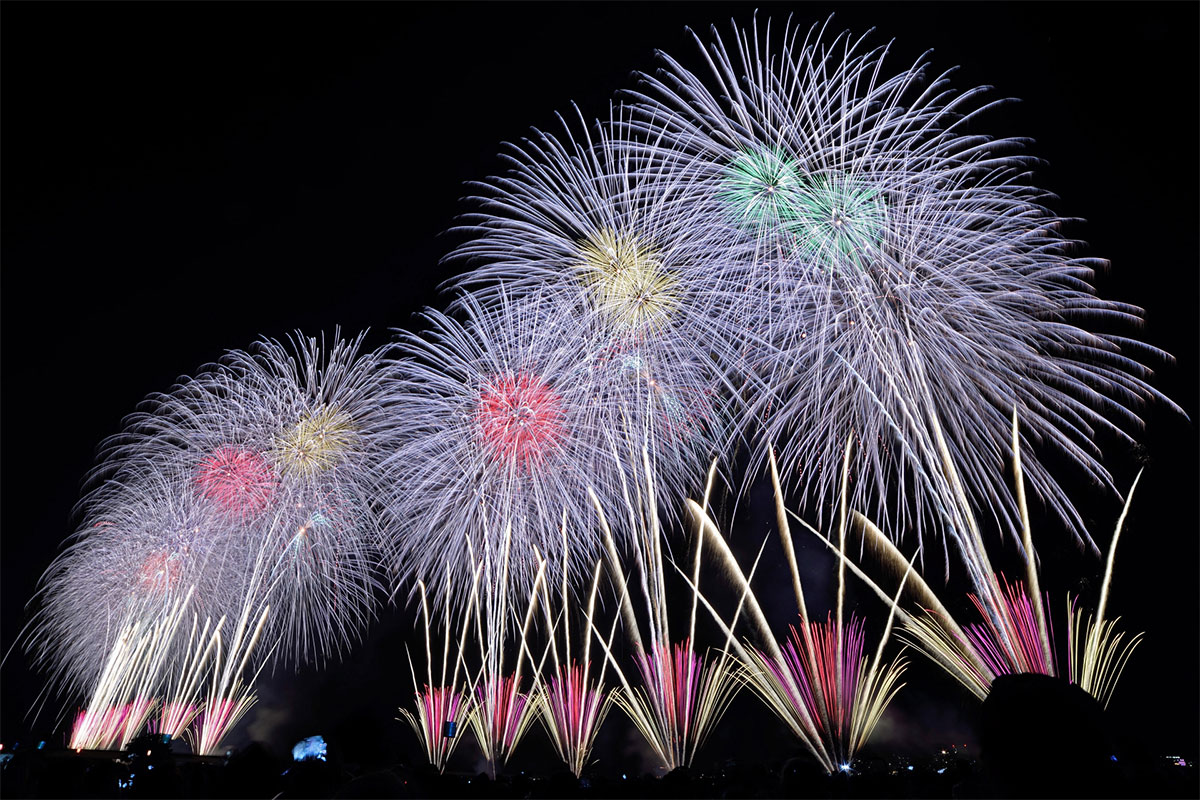 Hanabi taikai is one of the most fun things to do during the summer season in Japan.
Hanabi means fireworks.Taikai means convention. (It has more of a festival connotation).
Incidentally, Hanabi written in Kanji is "花火".
花 means flower in Japanese and 火 means fire.Fire like a flower…very cute Kanji.
During the summer and fall seasons, there are many events throughout Japan where fireworks are shot into the night sky.
In this blog, I would like to introduce you to what is known in Japan as the "Three Great Fireworks Festivals"!
1.Nagaoka Fireworks(Nagaoka Hanabi Taikai)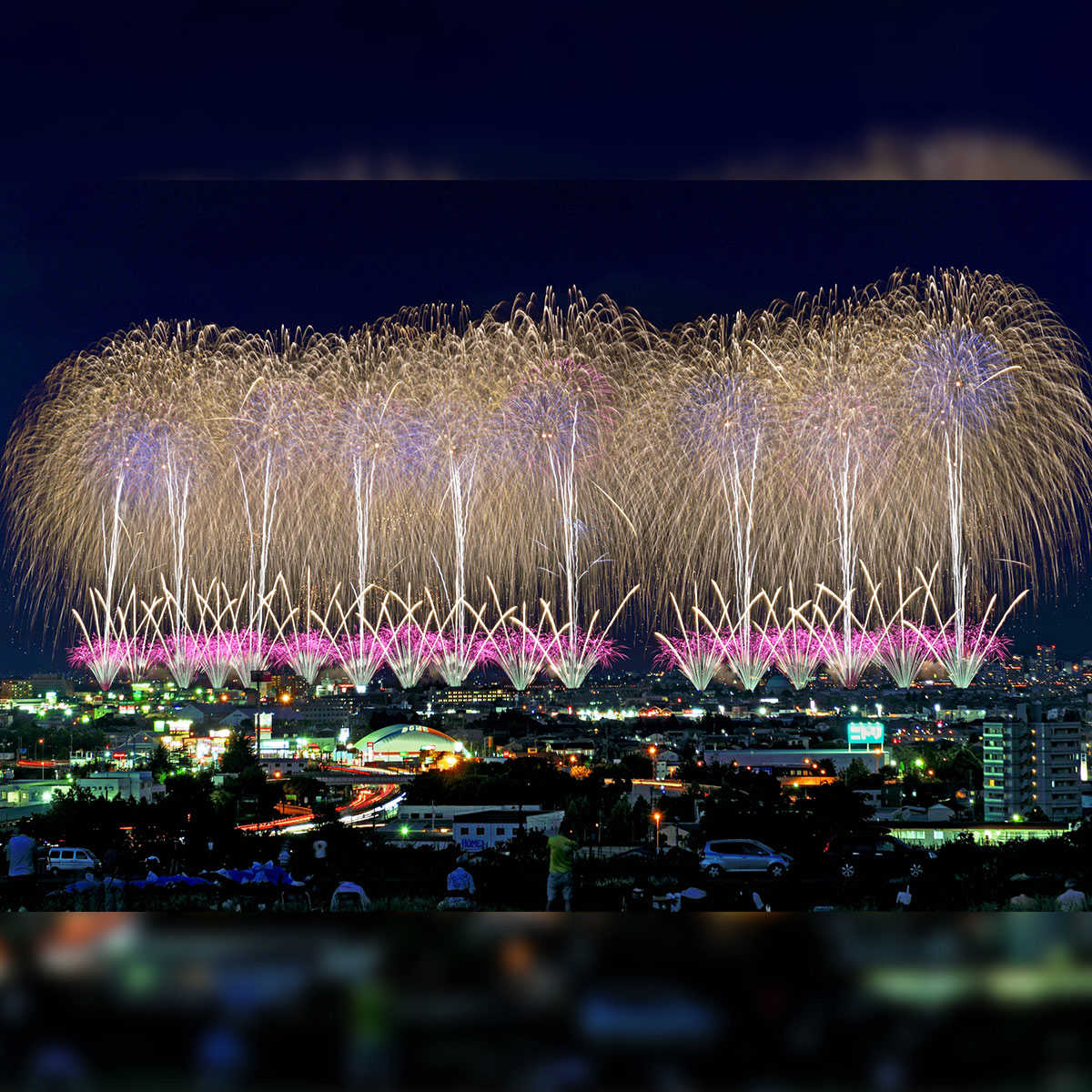 The Nagaoka Firework originated as a "reconstruction festival" held to commemorate those who died in an air raid on August 1, 1945, and to pray for the recovery of the area.
The attraction of the festival is the large fireworks that cannot be contained within the field of view, such as fireworks with a launch width of approximately 2 km.
2.Omagari Hanabi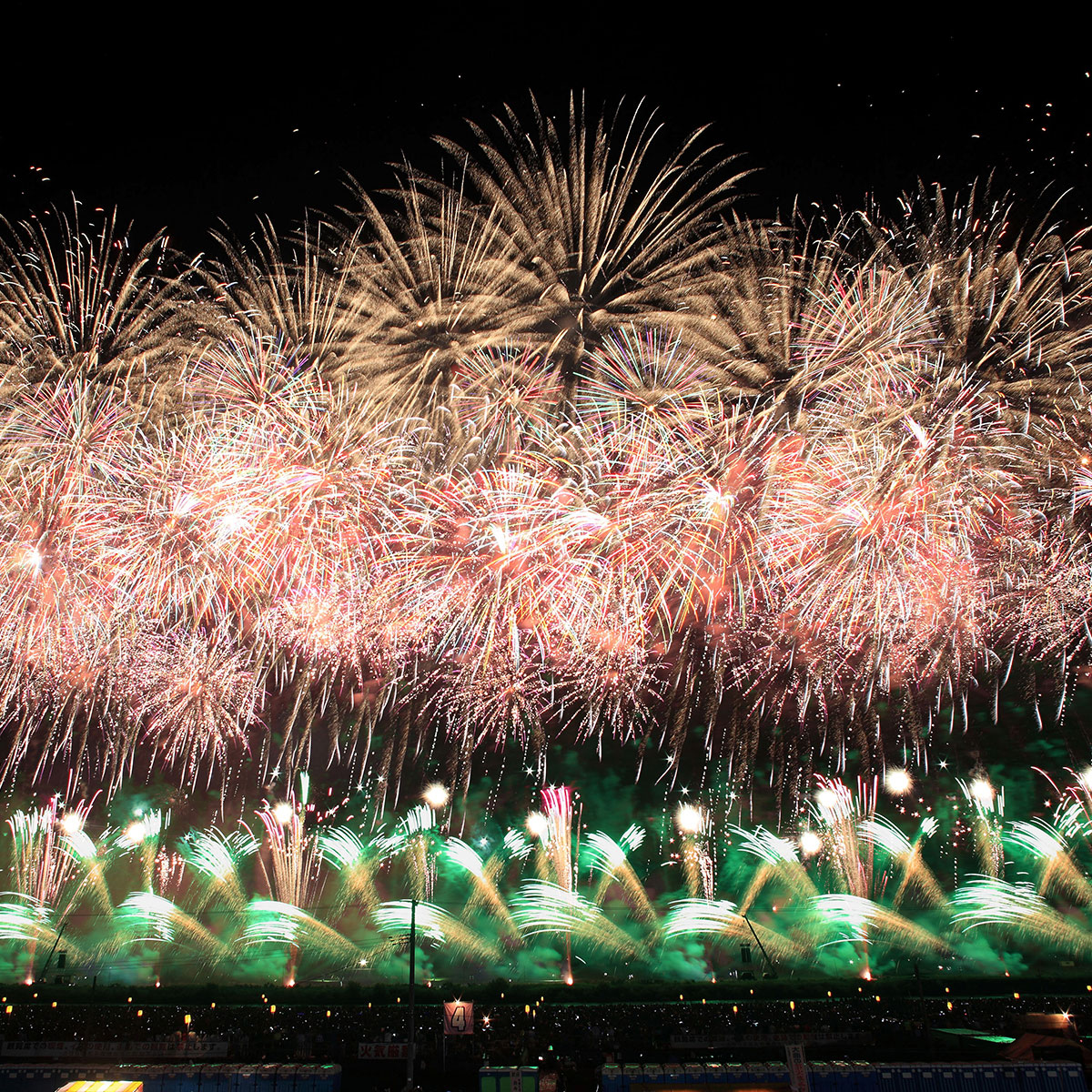 It was first held in 1910 at a shrine festival.
In fact, it is also known as the "Japan's number one fireworks competition for pyrotechnicians.
Numerous prizes are awarded to the fireworks launched, including the Prime Minister's Prize, the Minister of Economy, Trade and Industry Prize, and the Minister of Education, Culture, Sports, Science and Technology Prize. This festival has become a target for pyrotechnicians from all over Japan.
3.Tsuchiura all Japan fireworks competition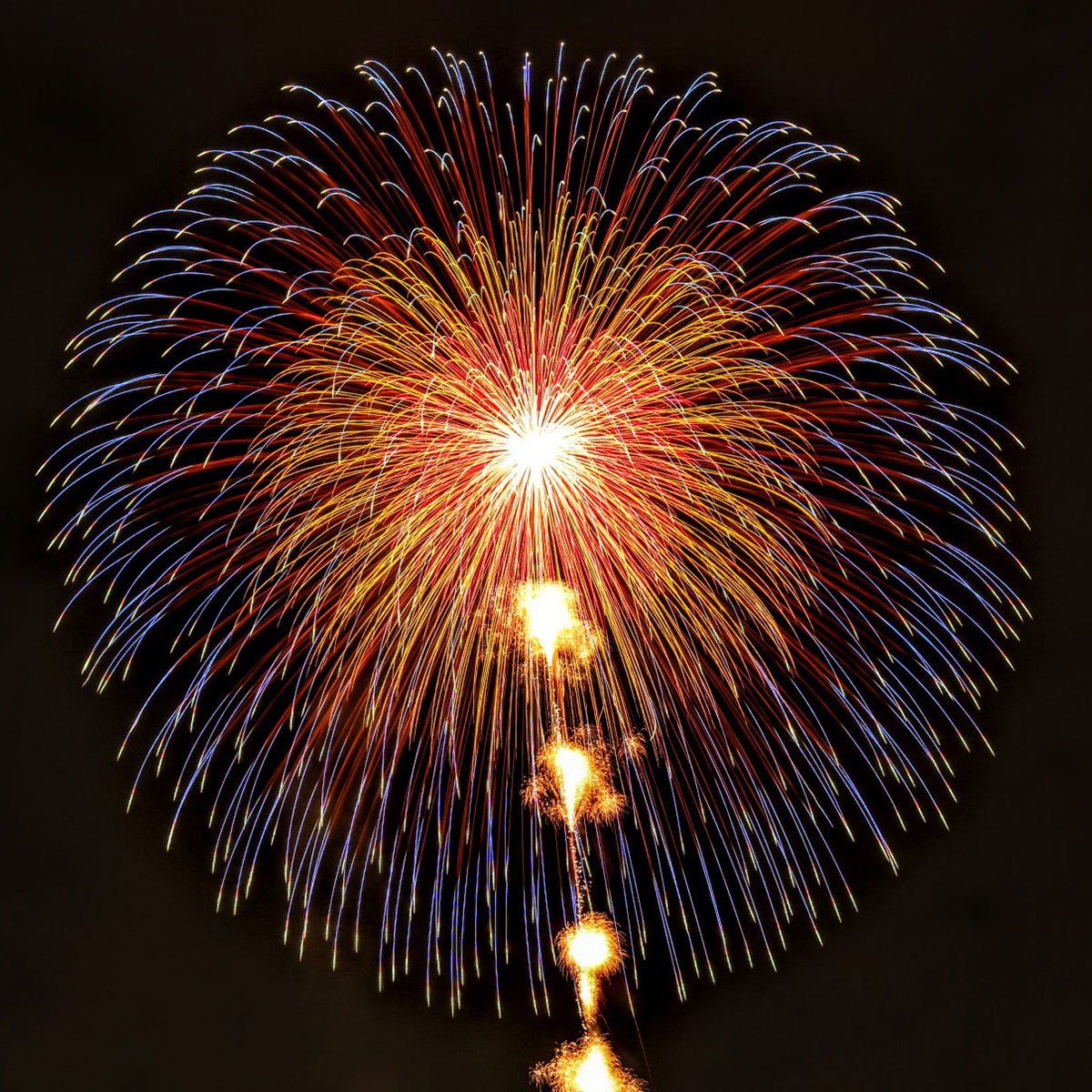 It was first held in 1925 by the head priest of a temple in the area, who invested his private funds in the event.
It is also said to be the event to determine the best fireworks (starmine) in Japan that are shot up consecutively.
The pyrotechnicians will bring in a starmine with specifications unique to the area, combining hundreds of various fireworks.
Let's enjoy Japanese fireworks!
If you come to Japan in the summer, you may hear the sound of fireworks from time to time.
Do you set off fireworks in your country? Someday I'd love to see fireworks from around the world!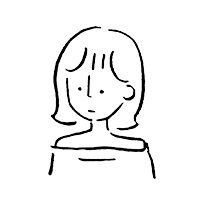 aki