Gohei-mochi, one of Japan's local foods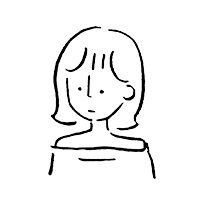 Written by aki
2022.06.07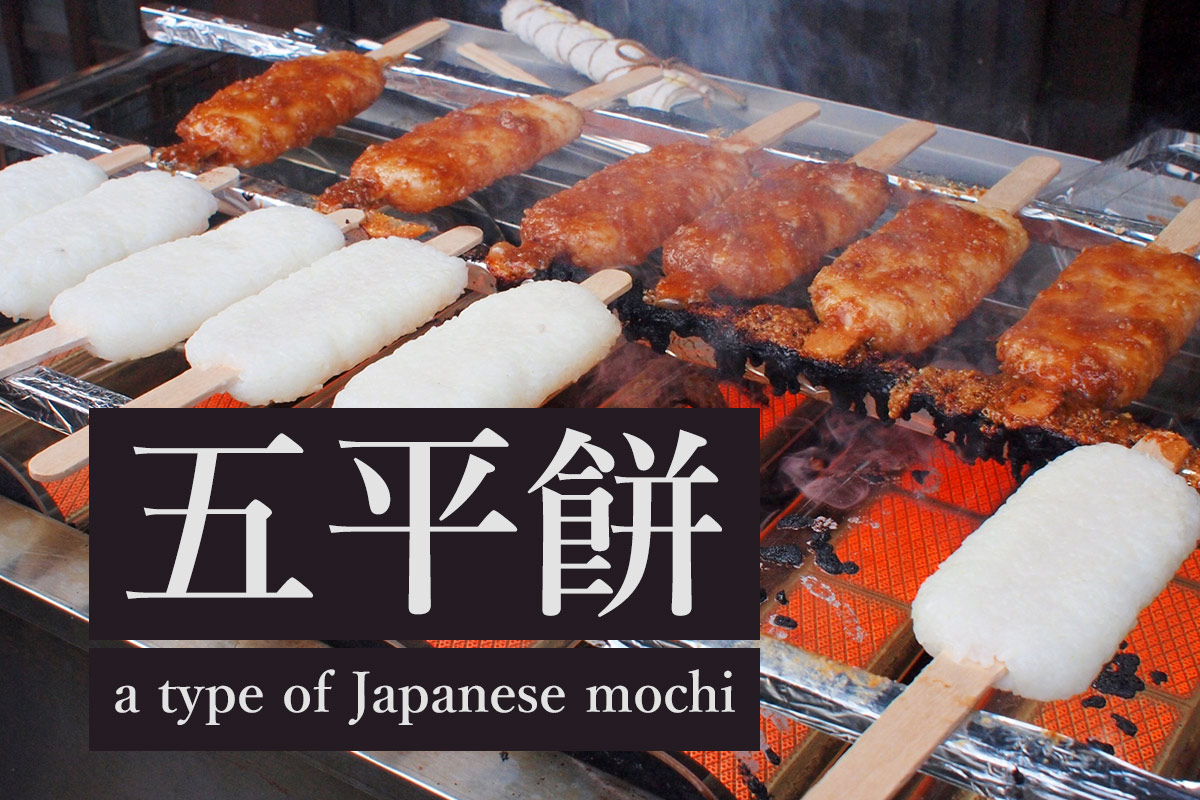 Do you know the mochi called "Gohei-mochi"?
It's a food that appeared in the famous Japanese anime "Your Name.", So if you like Japan, you may know it!
Since I love mochi, today I will briefly tell you what kind of food Gohei-mochi is.
*If you don't know anything about mochi, check out the blog below!
What is Gohei-mochi?
Gohei-mochi is a type of Japanese mochi(rice cake).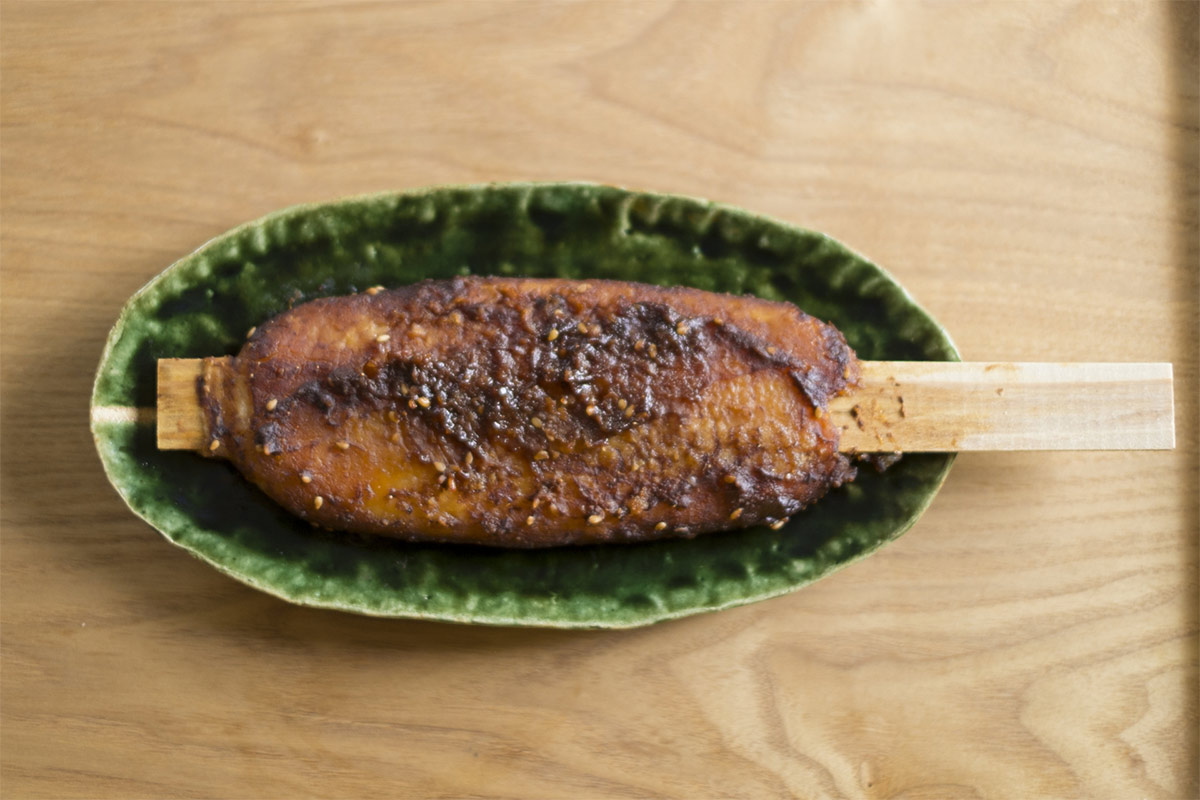 Written in Kanji, it is "五平餅".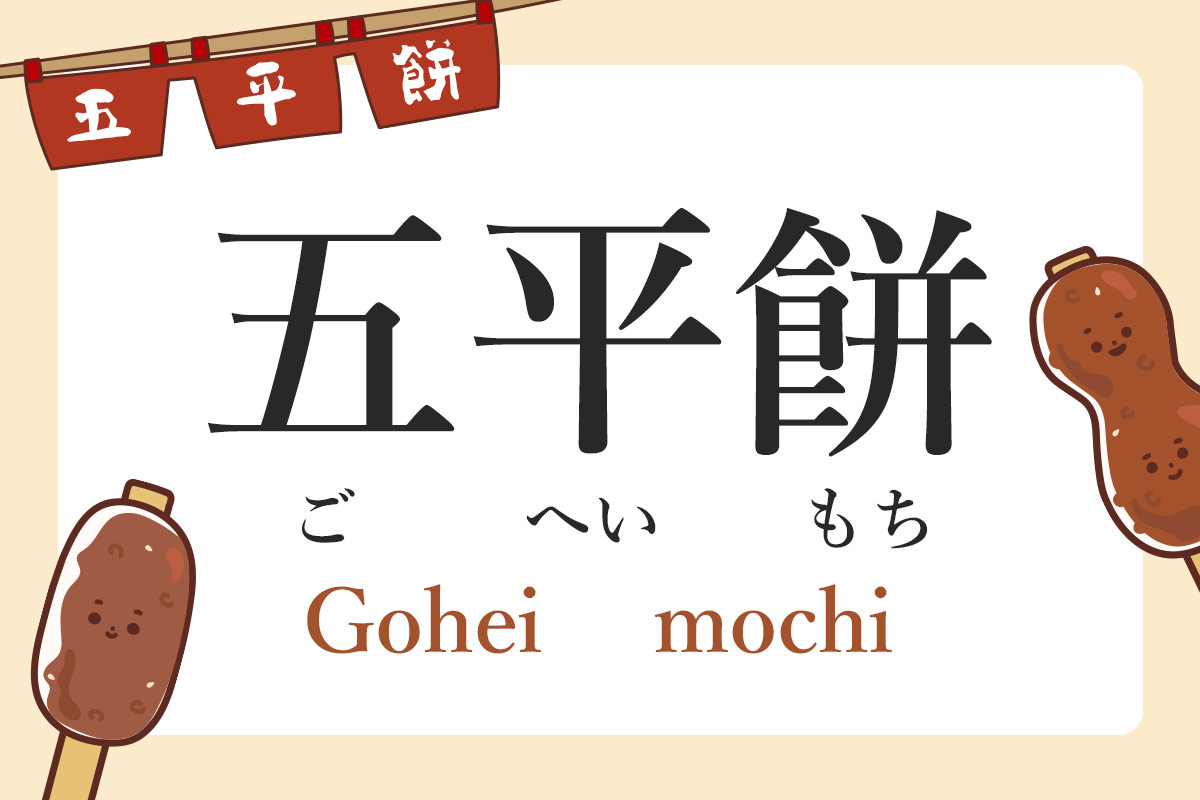 Rice is shaped into rounds, skewered, dipped in sauce, and grilled.
The sauce varies from region to region.
Soy Sauce Taste,Miso Flavor,Sesame and walnut flavor etc.
The shape also varies from region to region, and can be round or oval.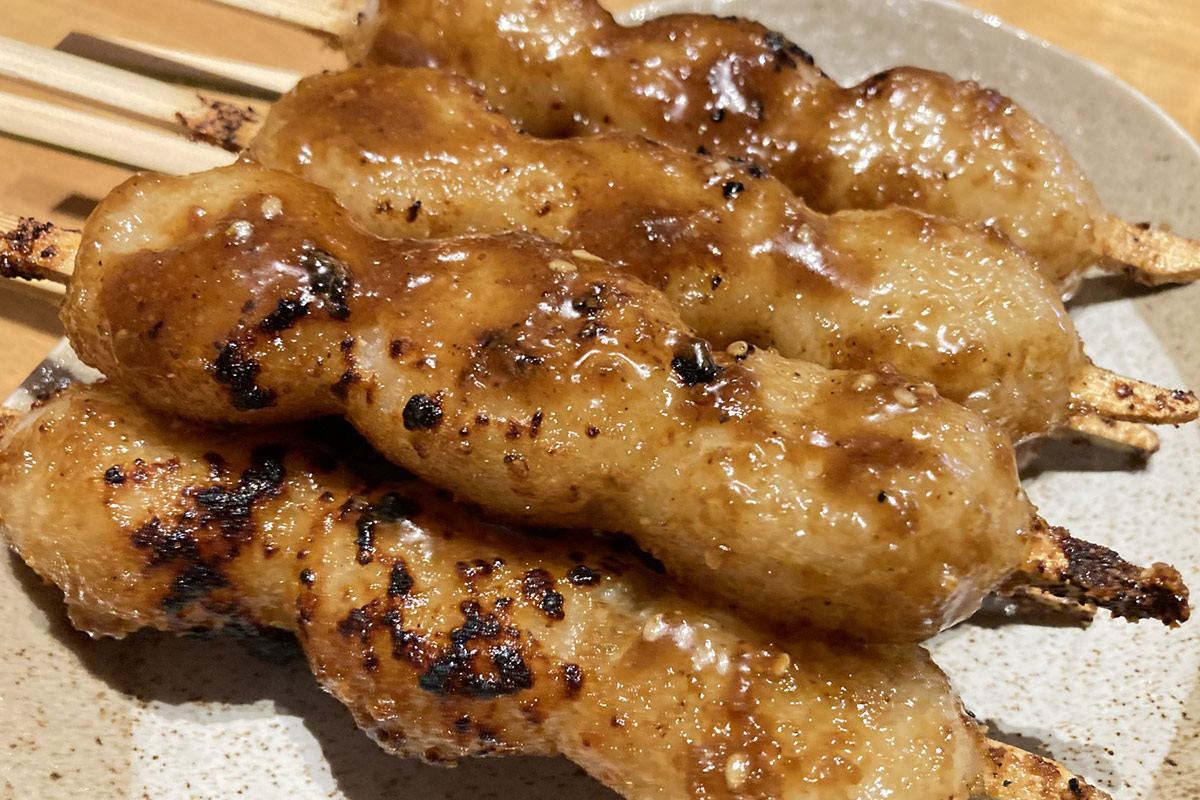 The sticky rice and the sweet, salty sauce are very appetizing.
What is the origin of the name Gohei-mochi?
It is believed to have originated in the mountains of central Japan.
In the old days, people used to eat Gohei-mochi to pray for safety in mountain work.
There are various theories as to why the name "gohei-mochi" came to be used.
It was similar in shape to "Gohei(御幣)," an object dedicated to the gods.
At Japanese shrines, people offer a sacred staff, called gohei(御幣), to the gods.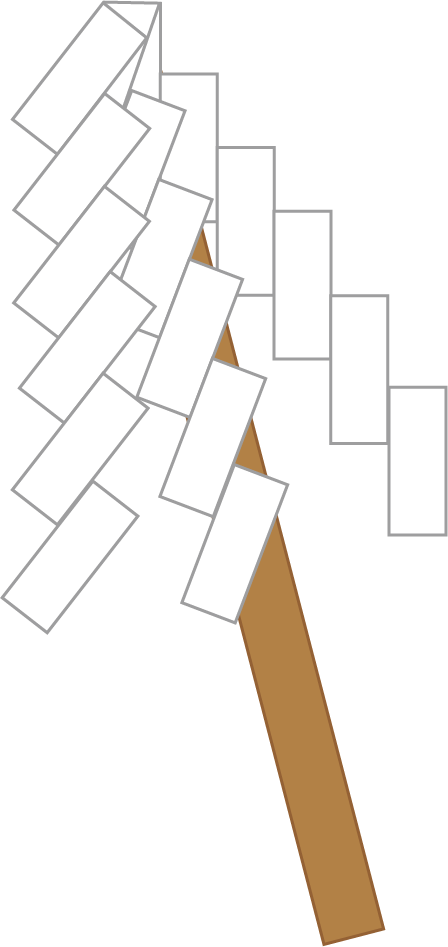 Mochi was named "Gohei-mochi" because of its similarity in shape to this gohei.
It was made by a man named Gohei.
It was named Gohei-mochi because the first person who made Gohei-mochi was named Gohei-san(五平さん).
Places where Gohei Mochi can be eaten
Gohei-mochi can often be found at roadside stations, highway service areas, and supermarket eating spaces in the central region of Japan.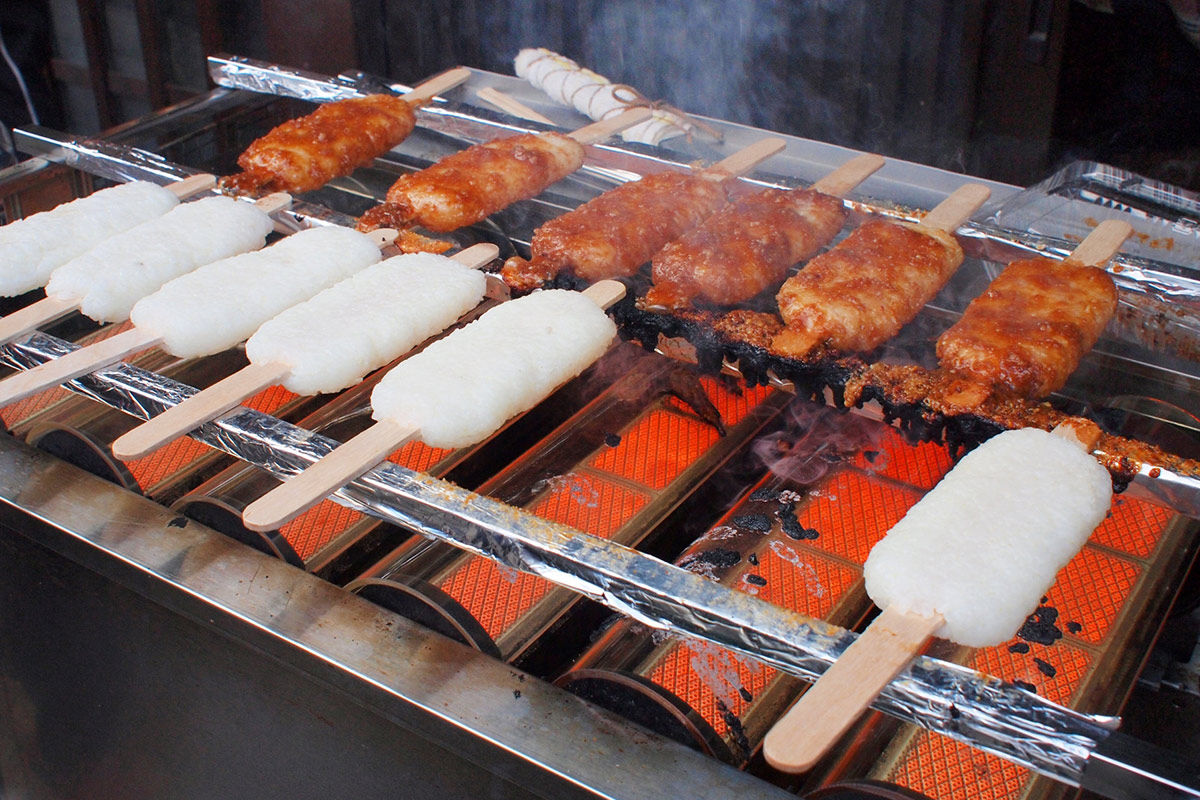 If you visit a sightseeing spot in the mountains, be sure to look for Gohei-mochi baked in a storefront.
Especially when you go to Nagano or Gifu, you often see them for sale.
There are a variety of Mochi in Japan. We invite you to find the Mochi of your choice!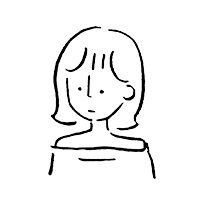 aki