Kimono Experience in Japan "COCON NIKKO"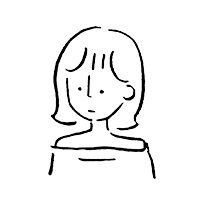 Written by aki
2021.12.01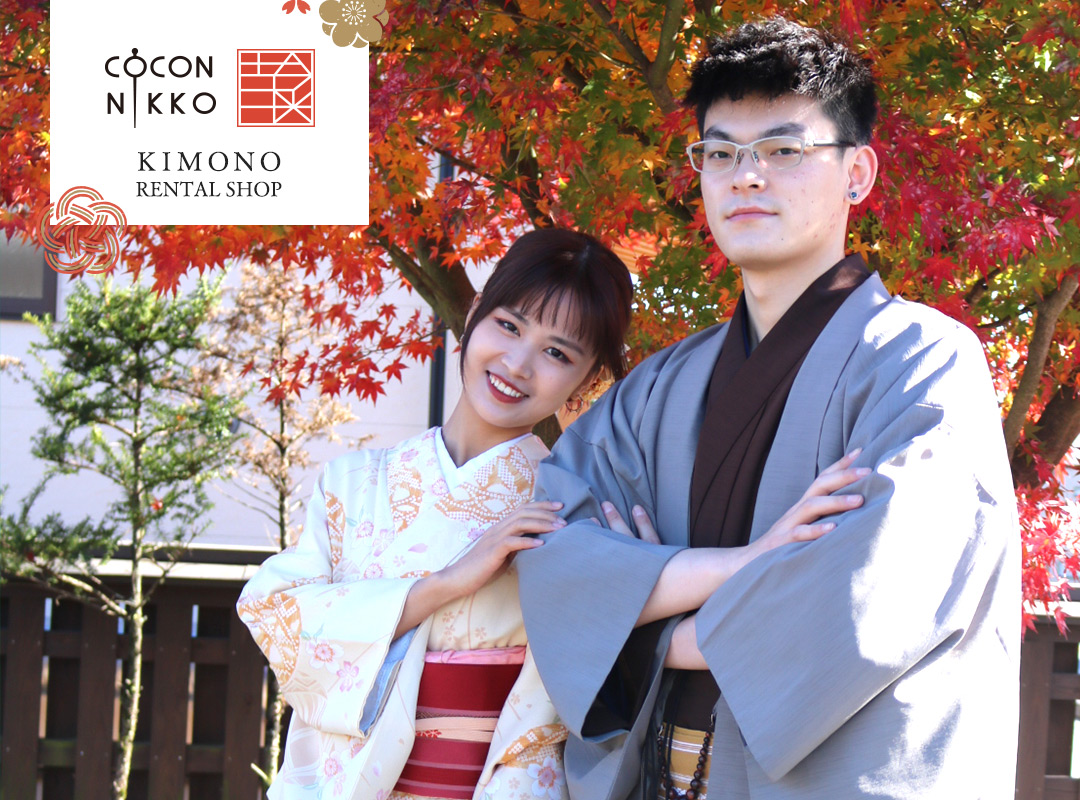 The traditional Japanese kimono, which I introduced in a previous article.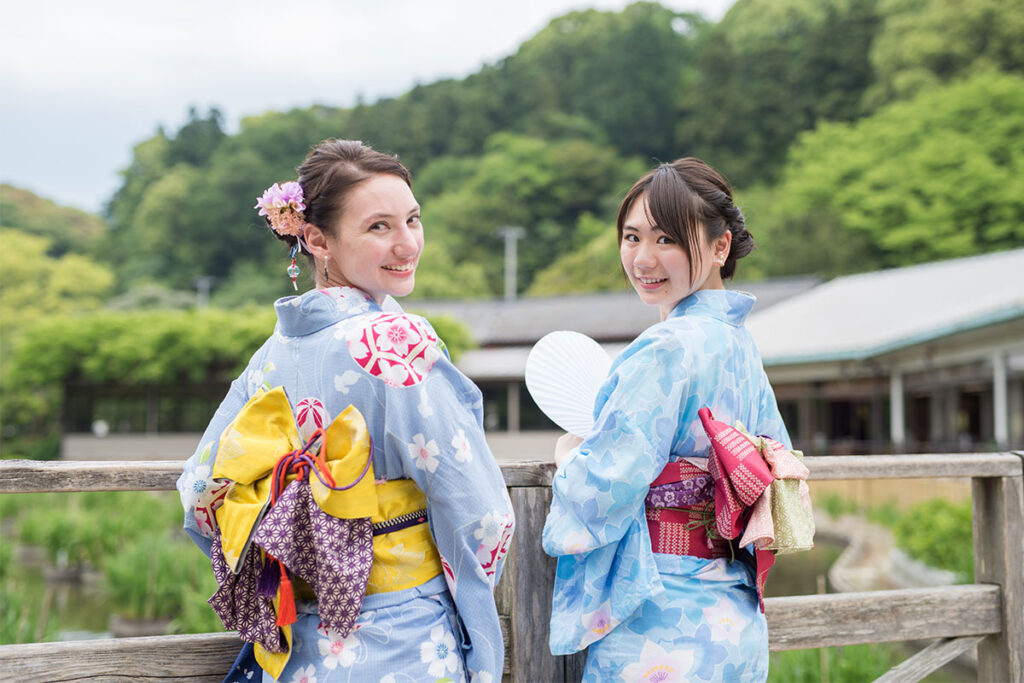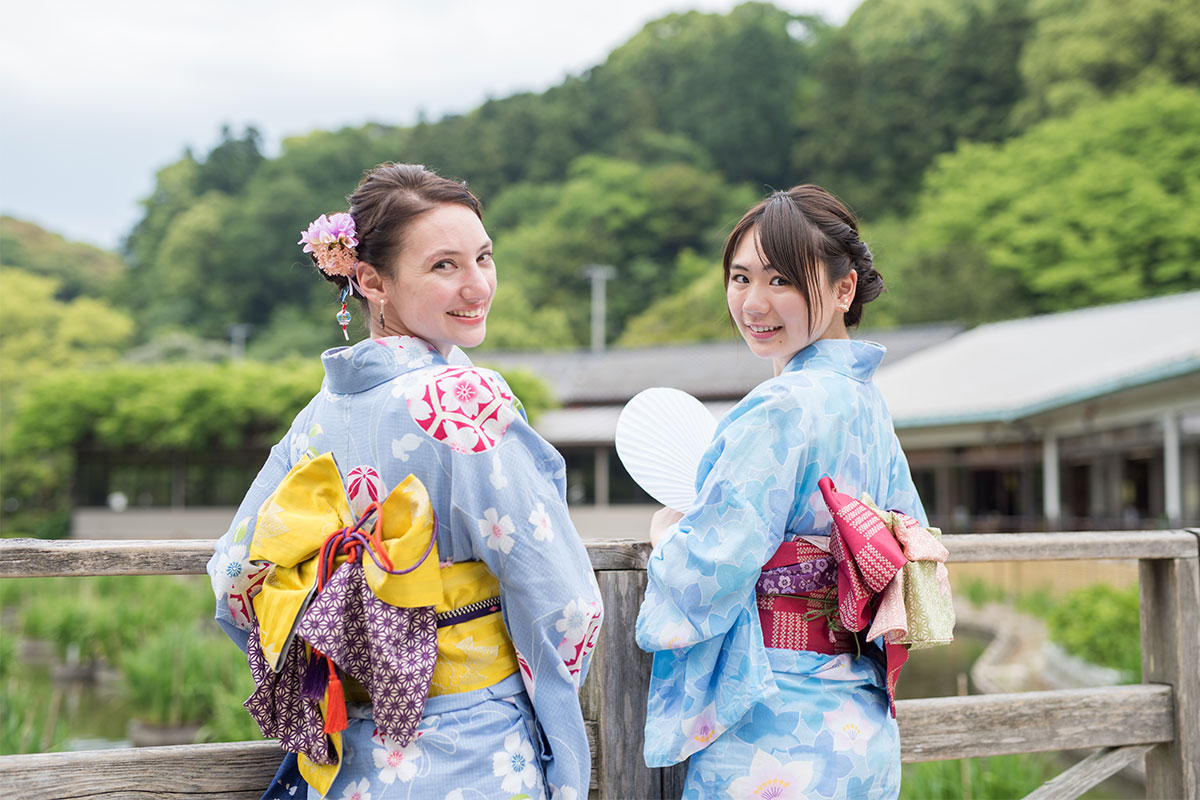 It's so glamorous and pretty.
There are many services throughout Japan that offer kimono experience for foreigners, but this time I'd like to introduce you to a store where you can wear a kimono and go sightseeing at a "World Heritage Site"!
COCON NIKKO, a kimono dressing store in Nikko, Japan
COCON NIKKO is a kimono dressing experience service store where professionals will dress you in a kimono and do your hair and makeup.
Not only will they dress you, but a photographer will accompany you.
We get to walk around Nikko Toshogu, Japan's World Heritage Site!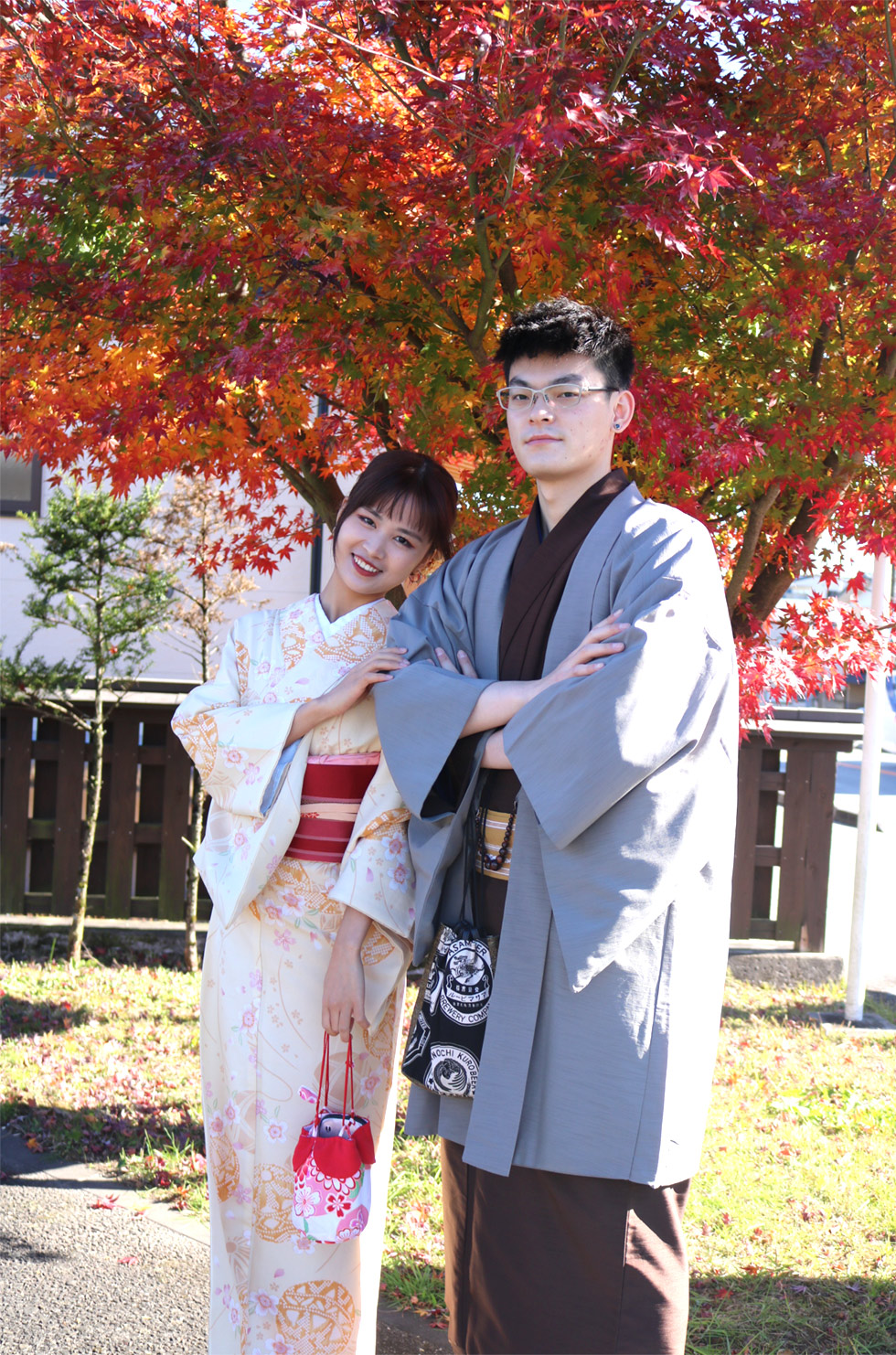 This service was originally started by a kimono store in Japan. Anyway, there is a wide variety of kimonos to choose from, and you might have a hard time choosing the right one.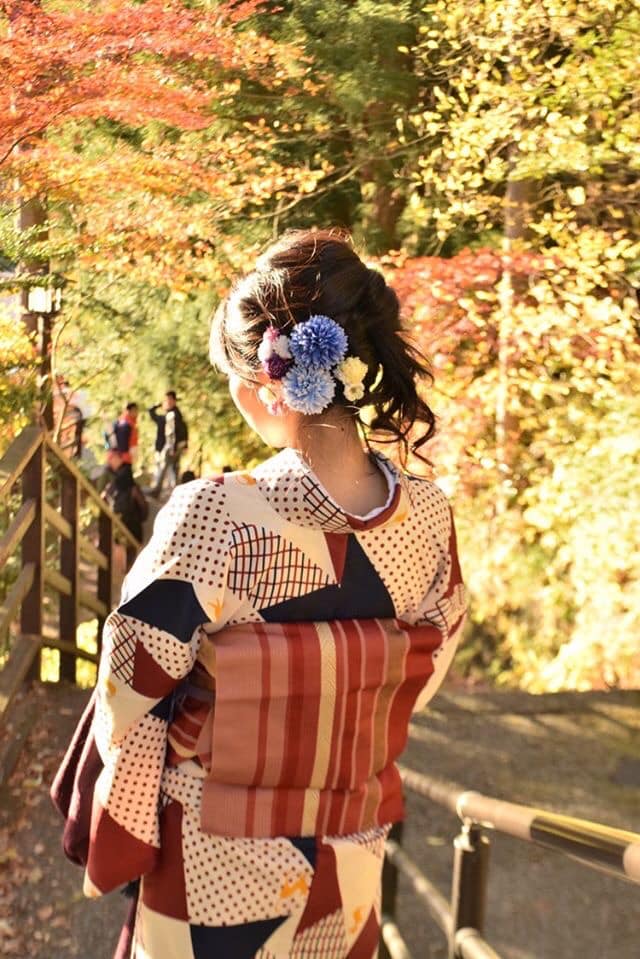 The hair arrangement will also be made to suit the kimono.
By the way, when you wear a kimono, you will need underwear, a bag, and shoes for the kimono, but COCON NIKKO has everything you need in the plan.
In addition, you can leave all your large luggage with them while you stroll around.
This ease of use is popular with foreign tourists.
If you're looking forward to sightseeing but it's raining, don't worry.
It is possible to switch to studio shooting in the store.
In Nikko, there are not only the World Heritage Site of Nikko Toshogu, but also Japanese sweets shops, souvenir shops, and cafes!
It might be fun to have a relaxing snack time while listening to the sound of the rain.
Very popular with families and couples!
COCON NIKKO sent us some photos that they had just taken this fall.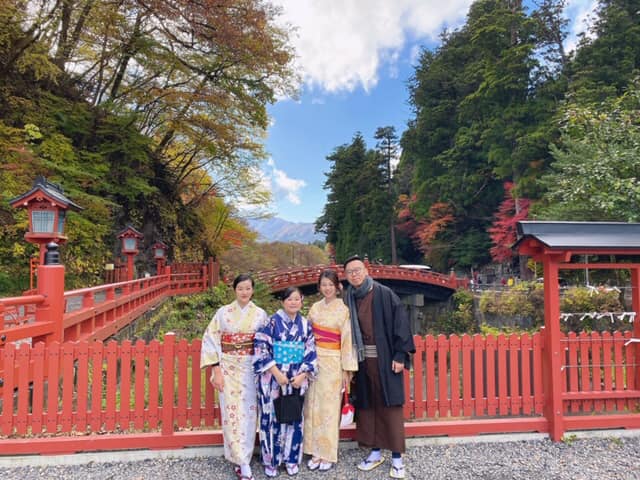 Did you rent a kimono for your family here?
The young lady is wearing blue and yellow, a very pretty kimono.
The obi (the one wrapped around the stomach) is also very gorgeous and accents the coordination.
The mother's kimono is elegant and the father's is a very cool kimono coordination.
There are many different colors and patterns of kimonos. There's definitely a kimono to suit every age group!
Of course, the shooting location was Nikko.
The contrast between the red retro bridge and the gradually changing colors of the trees is very beautiful.
This is a photo that can only be taken in autumn in Japan.
It was a good photo that showed how close the family was.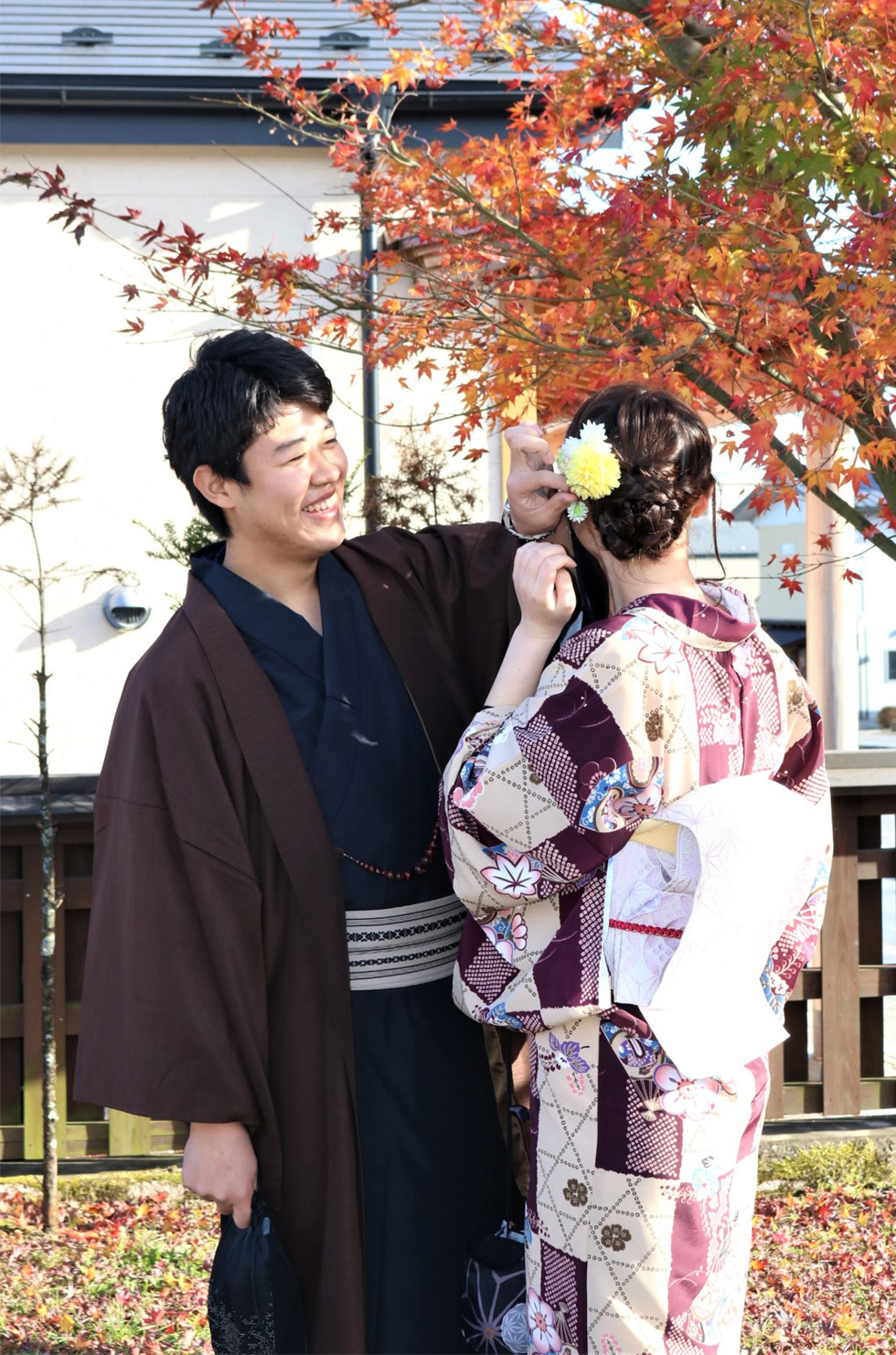 This photo is of a couple.
The boyfriend fixes the girl's hair a little bit…what a funny shot!
She took one photo with a fox mask in her hand.
The kimono she is wearing is a very traditional pattern. The subdued colors suit her well!
If you wear a kimono, you should definitely take pictures of the back of the kimono.
Kimonos are beautiful when seen from the front, but the back is also beautiful.
Please be sure to take pictures of your kimono and your hair, which has been set up so cutely.
Nikko Toshogu Shrine, World Heritage Site
Nikko Toshogu Shrine is dedicated to Ieyasu Tokugawa, Japan's famous shogun.
It's a historic shrine built in 1617, and it's registered as a World Heritage Site!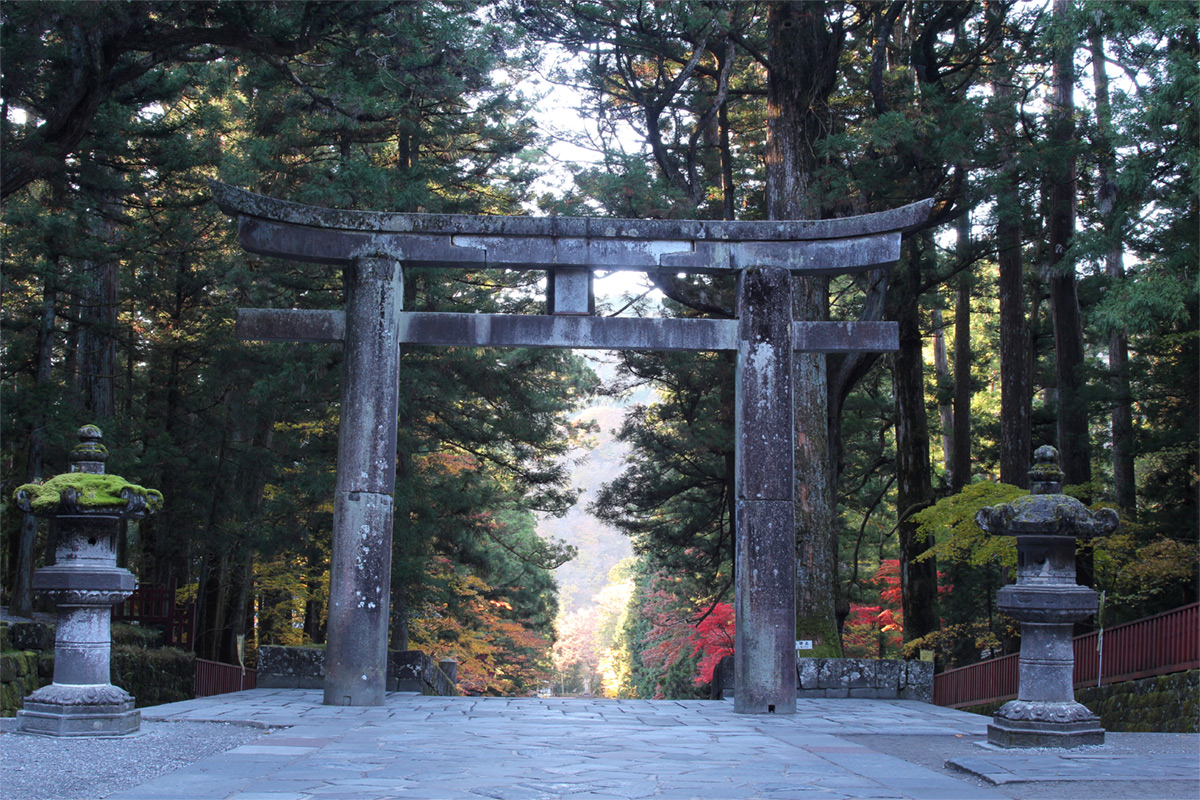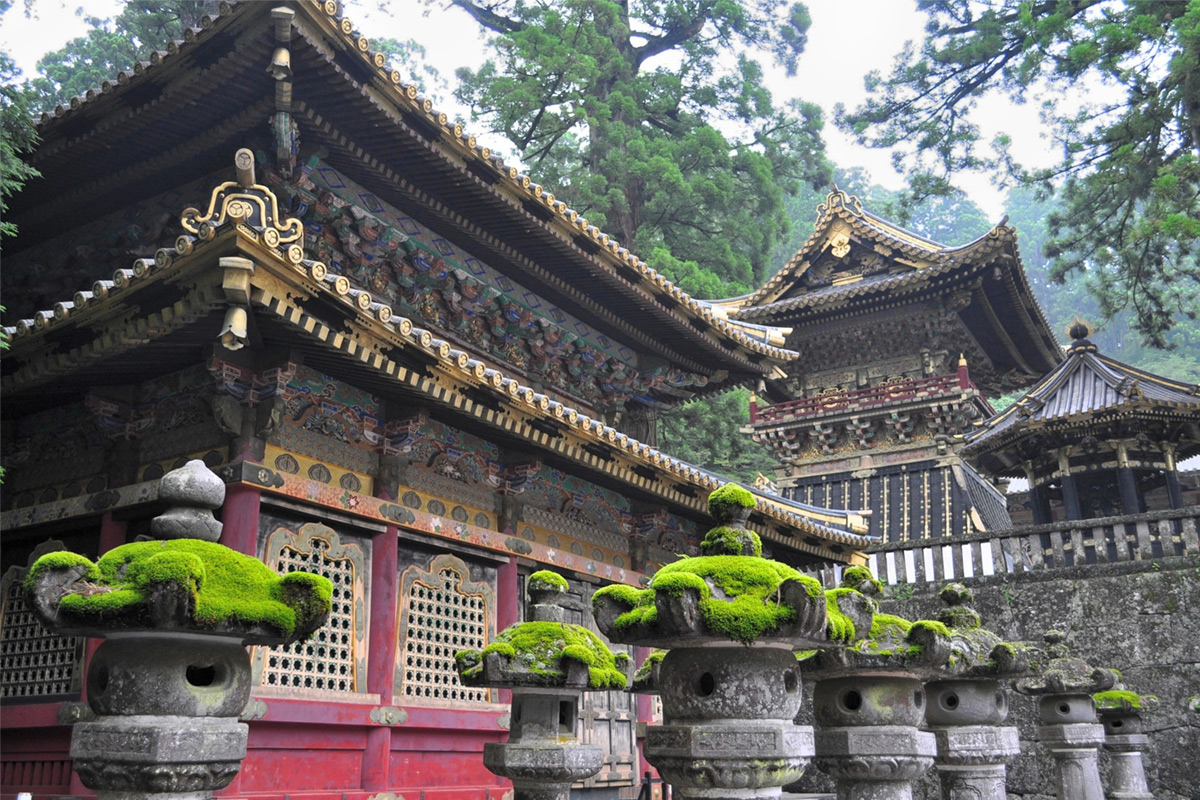 The walking path lined with lanterns is very fantastic in the sunlight filtering through the trees.
In the spring and summer seasons, the fresh greenery is beautiful and perfect for photography.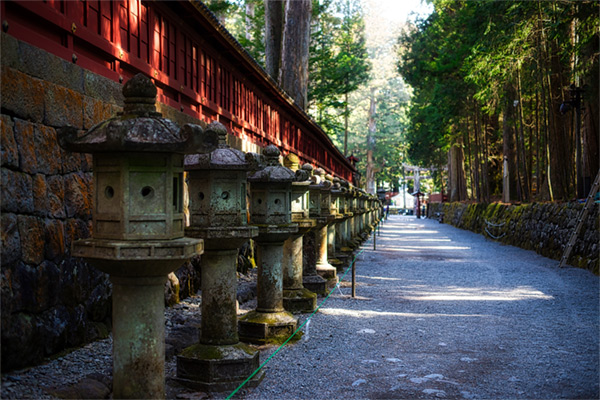 Let's visit Nikko, a World Heritage Site, in a kimono!
Nikko is a very popular tourist destination for both Japanese and foreigners, and is visited by many tourists throughout the season.
When you are able to travel to Japan easily, please visit COCON NIKKO.
↓Click here for COCON NIKKO's English website
It's only a 5 to 8 minute walk from the station, so it has excellent transportation access!
When overseas travel becomes popular again, I would be happy if COCON NIKKO could be added to your "to go" list.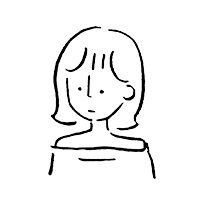 aki