Furin(wind bell)Festival in Kyoto,Japan.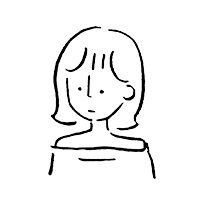 Written by aki
2022.08.06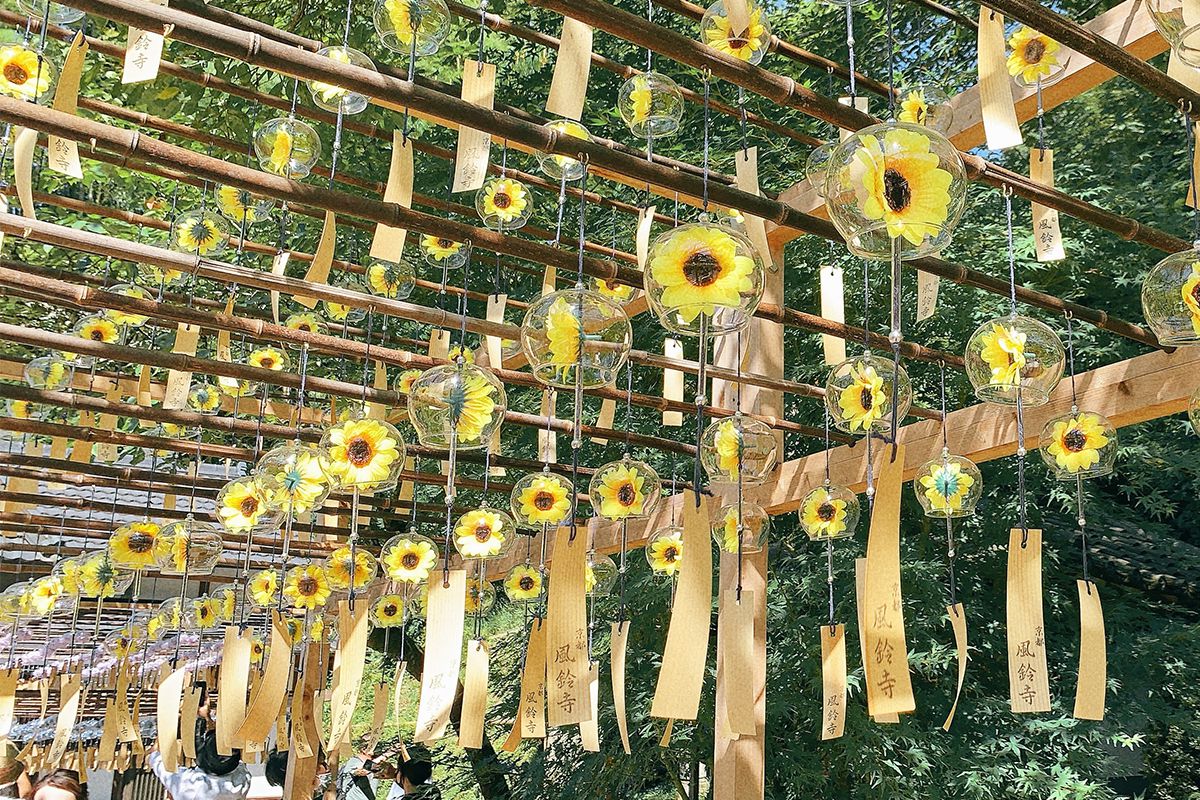 In Japan, there is a custom of decorating wind charms, called Furin, in summer.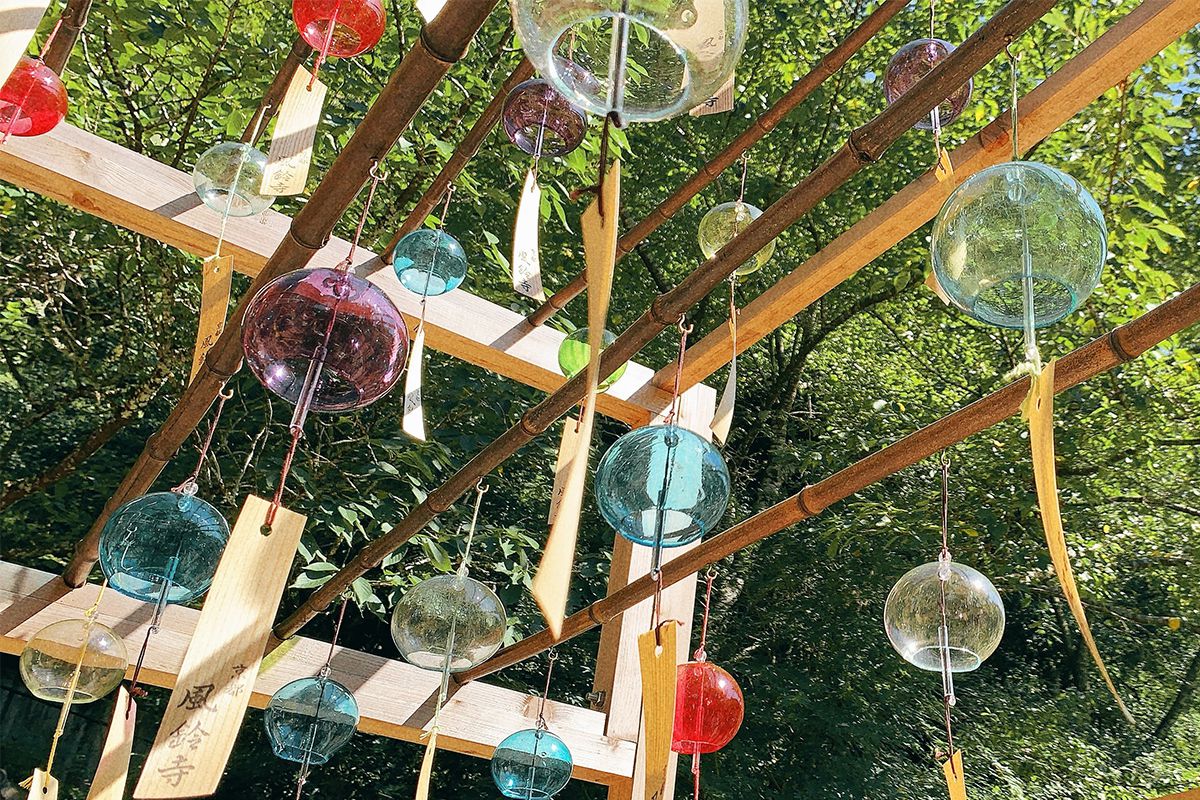 Furin is written "風鈴" in Kanji.
風 means wind and 鈴 means bell.
Literally translated, it means a bell that rings when the wind blows.
What were Japanese Furin originally made for?
In Japan, the range where the sound of Furin could be heard was once considered a sacred area.
They were hung on the eaves of temples to protect them from disasters.
Around 900 years ago, the nobility decorated furin to ward off evil spirits.
In the past, copper was the most common material, but now they are made of various materials such as iron, ceramic, and glass.
In Japan, there is a Furin Festival at each temple in the summer!
The sound of Japanese furin is very clear.
Summer in Japan is hot, but when I hear this Furin sound, I feel a little bit cooler.
In summer, Furin festivals are held at temples and other places throughout Japan. I also went last summer.
Shoujuin Temple in Uji, Kyoto
At Shojuin, as many as 2,000 furin are decorated every summer.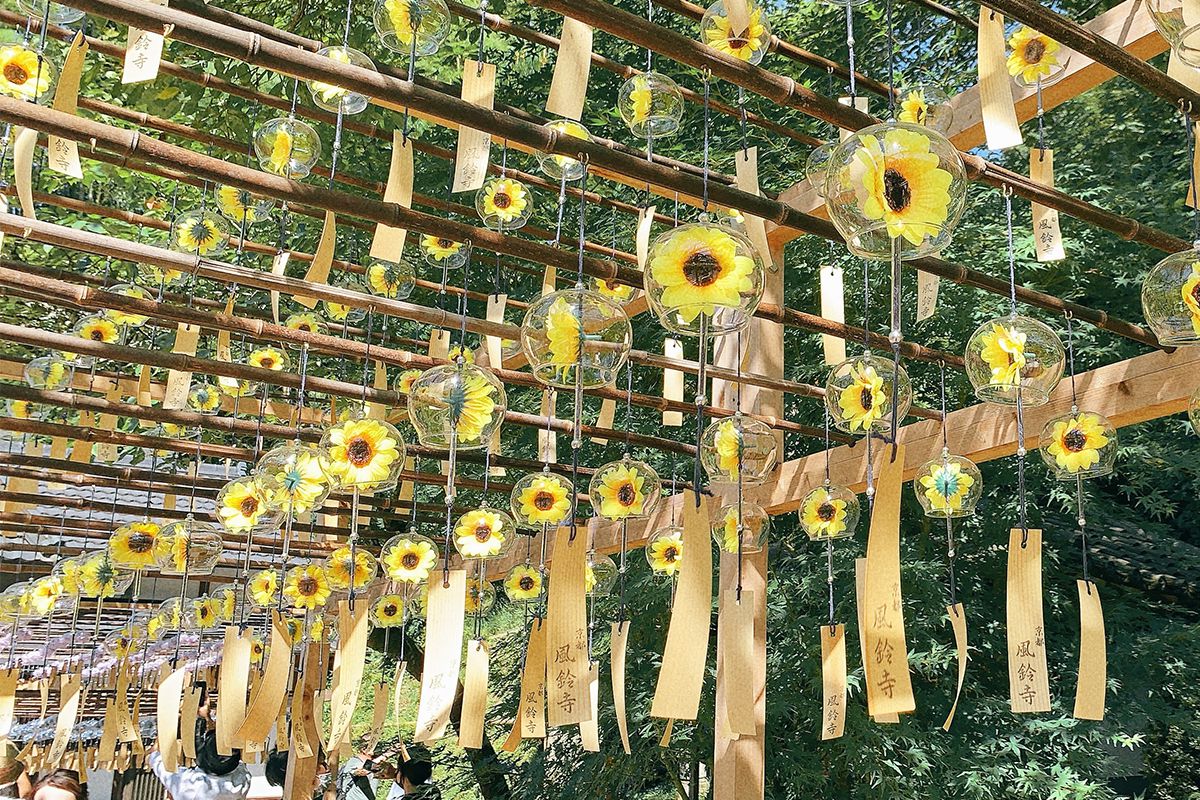 When the wind blows, many furins sound and the beautiful tones are enchanting.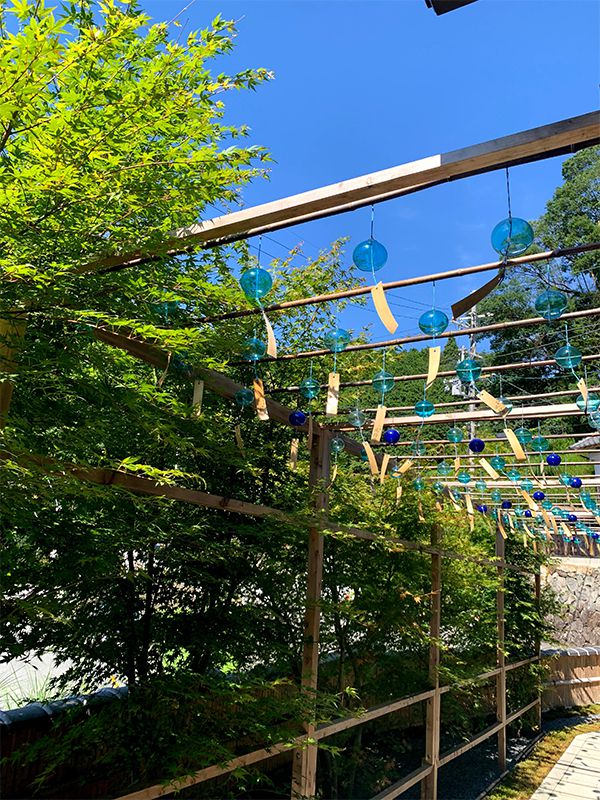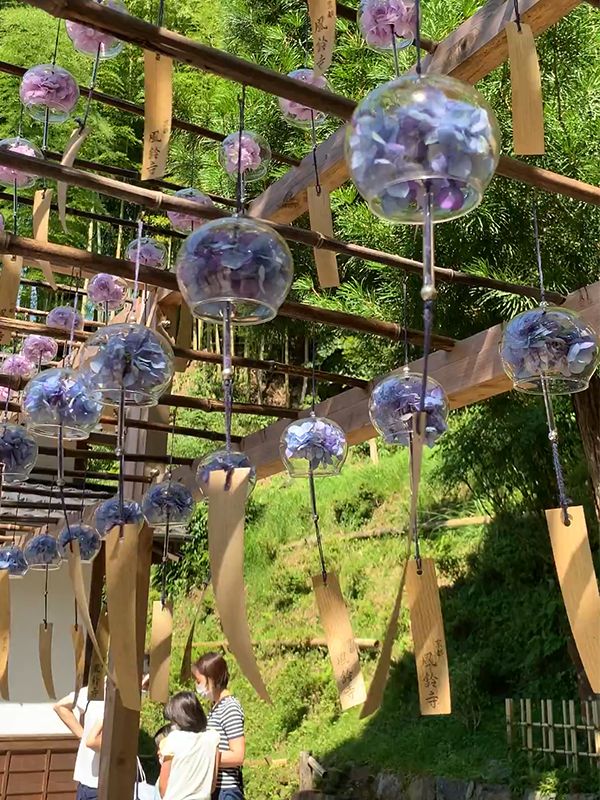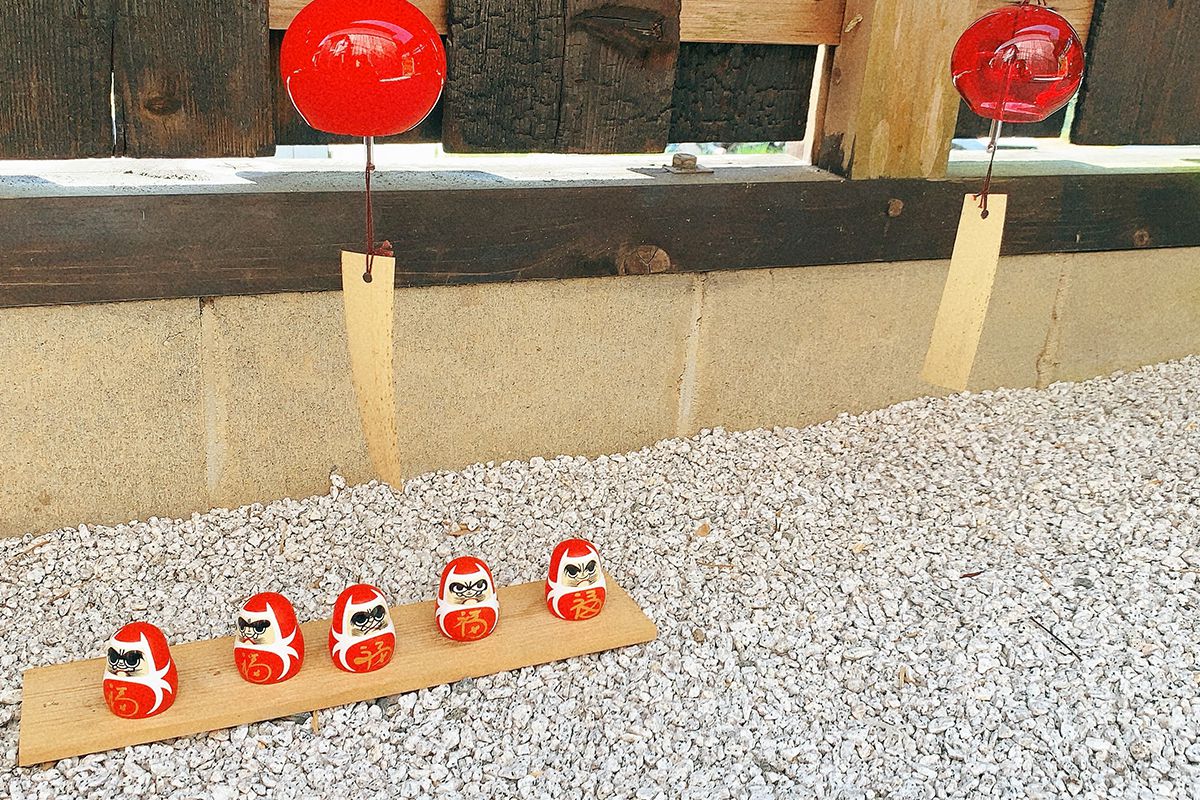 This place called Uji is surrounded by tea fields and mountains, and the scenery is spectacular.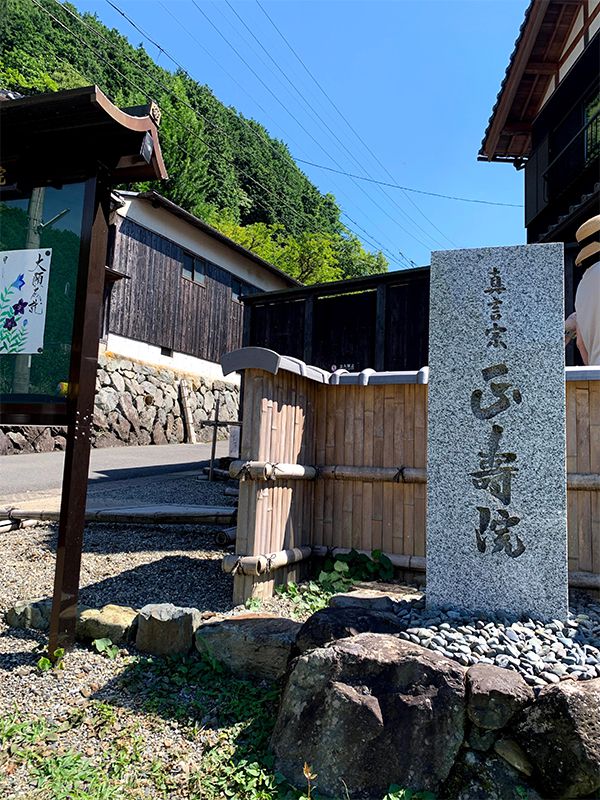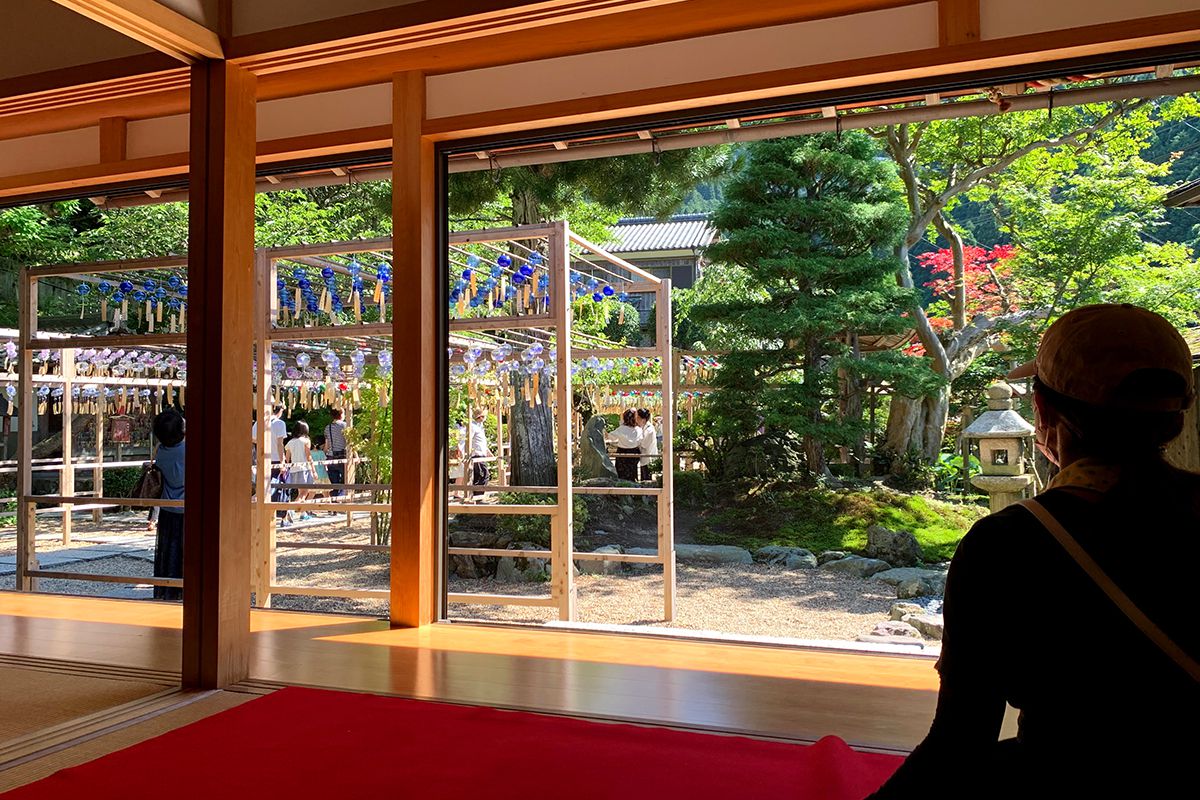 This is not the only attraction of Shoujuin temple.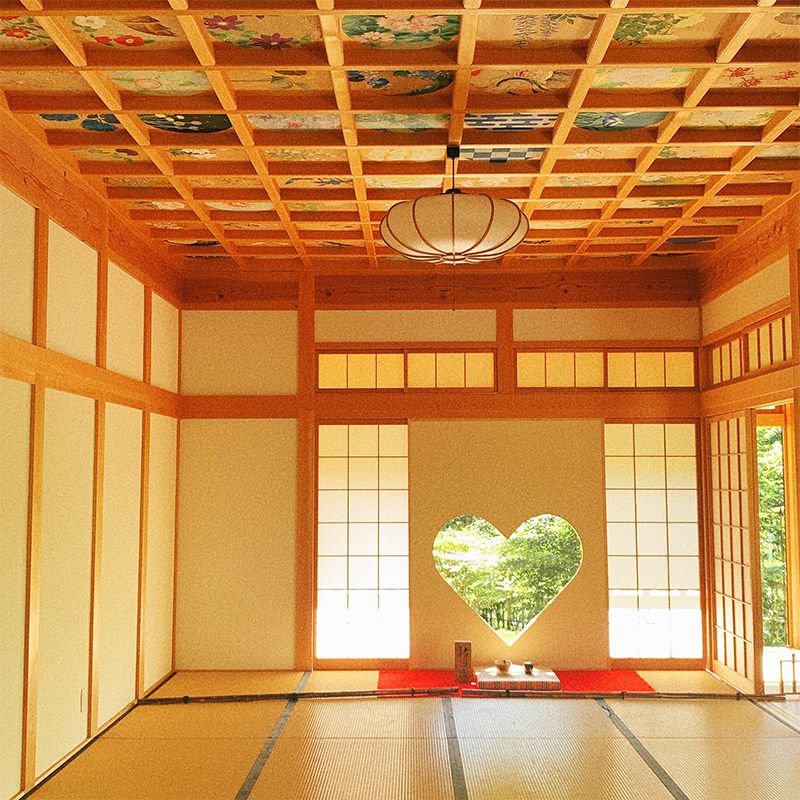 Look at that! It is a very cute heart-shaped window.
In fact, this heart shape is one of the traditional Japanese patterns.
These windows are called Inome windows, a technique that has been used as architectural decoration in temples and shrines for about 1,400 years.
This technique is meant to remove misfortune and invite good fortune.
Then take a look at these ceiling paintings!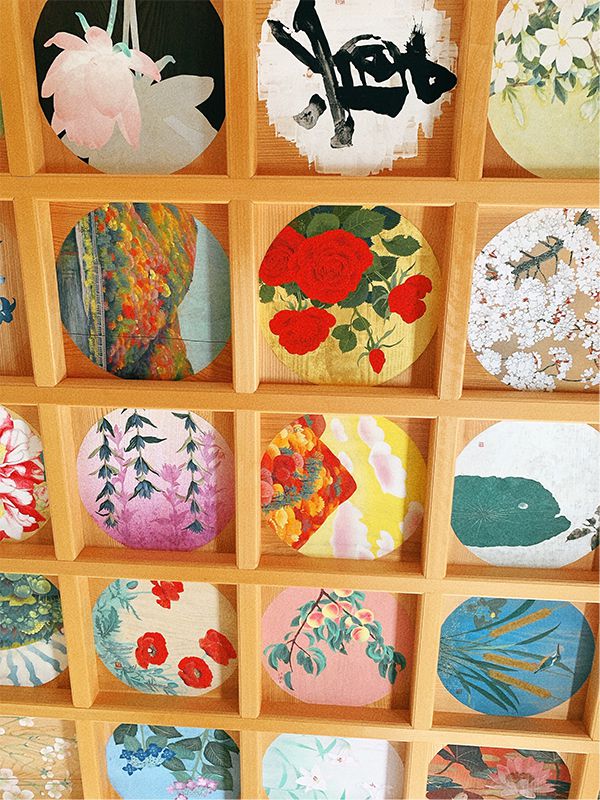 The ceiling is decorated with 160 paintings on the theme of flowers and Japanese landscapes.
Isn't it nice?
After exploring the temple, enjoy Matcha!
Shoujuin is located in a famous tea-producing region of Japan.
And by all means, after you're done strolling through the temples, be sure to taste their matcha drinks, ice cream, and more!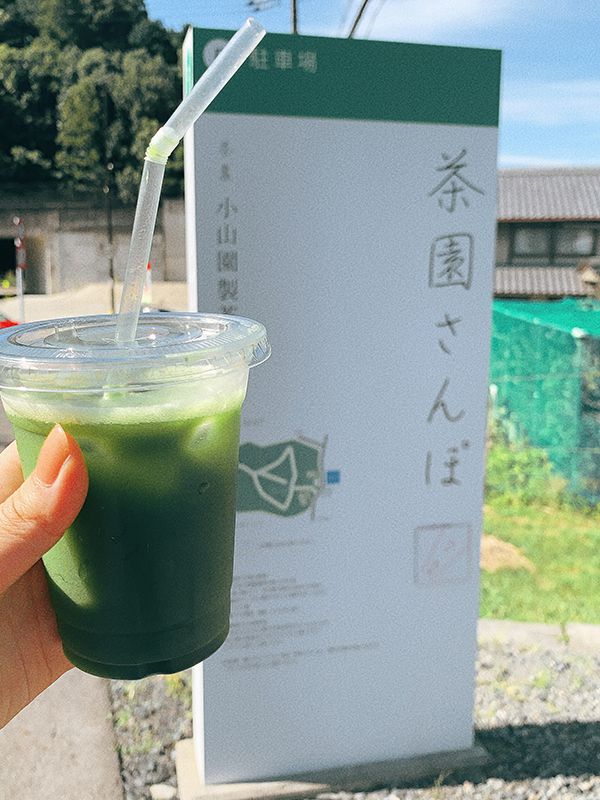 I also drank cold matcha milk. It was hot, so having a cold drink was very refreshing.
If you come to Japan in the summer, you should definitely try cold food because it is very hot!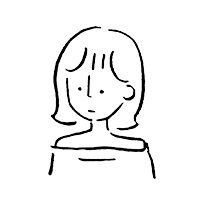 aki