Tasting is also available! Exploring Kobe Shu-shin-kan, a sake brewery in Kobe City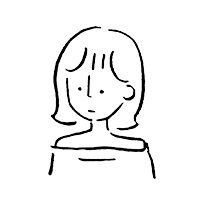 Written by aki
2023.11.16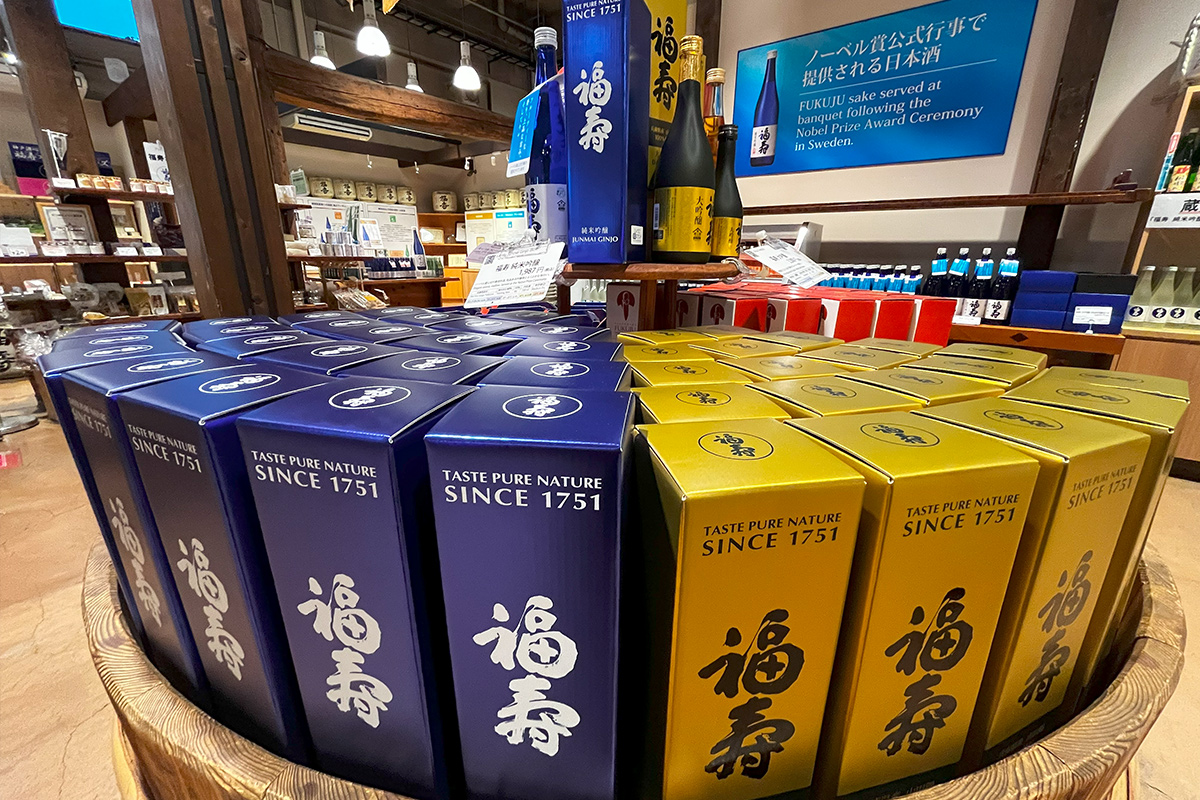 Have you ever heard of the "Higashinada-ku" district in Japan?
Higashinada-ku, located in Kobe City, Hyogo Prefecture, has long been famous for its sake breweries. It is also the area with the largest amount of sake production in Japan.
Today, I went to a brewery called "Kobe Shushinkan" in this Higashinada Ward!
Kobe Shushinkan, a historic sake brewery
Kobe Shushinkan was founded in 1751.
They still make sake by hand, using locally grown rice from Hyogo Prefecture and "miyamizu," one of the 100 best waters in Japan.
Fukuju, the sake brewery's signature sake, has won awards at international competitions and is popular among overseas visitors.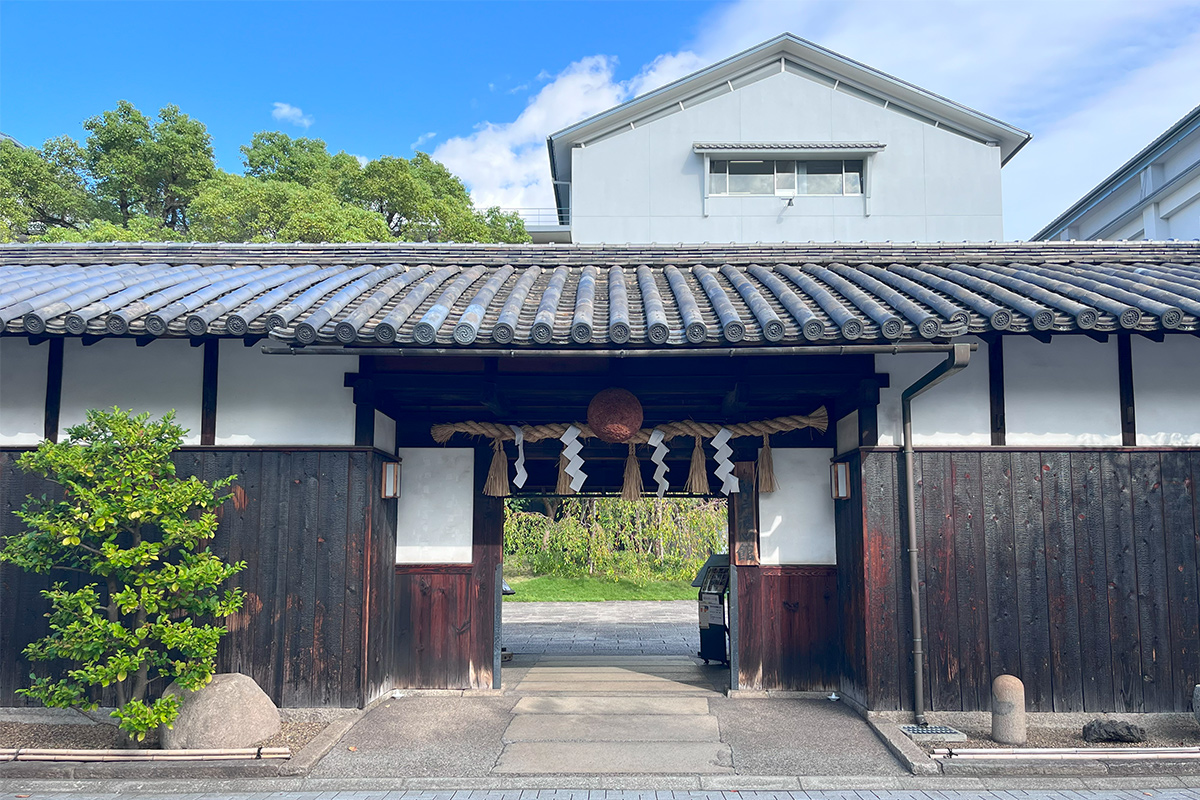 This is Kobe Shushinkan. The gate looks cool and old Japanese!
Let's go inside right away.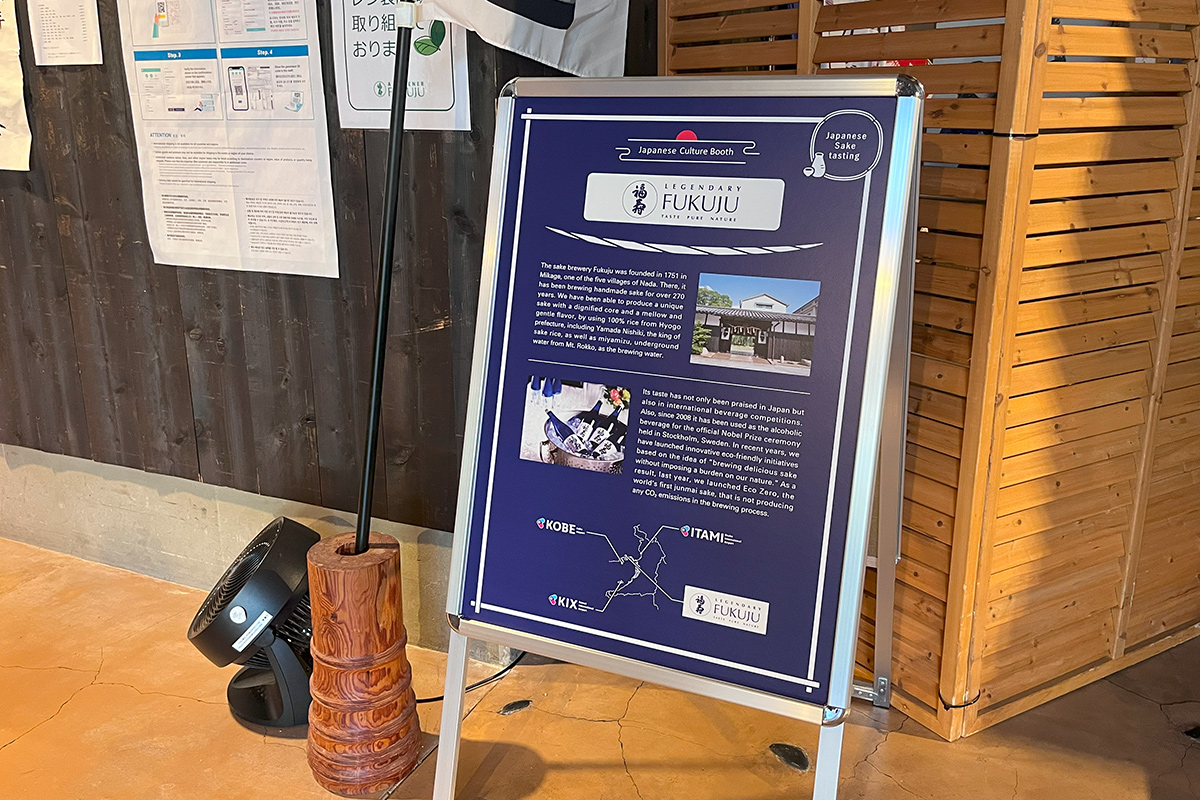 As I passed through the gate, I found a poster in English.
Since Kobe Shushinkan receives many visitors from overseas, they have multilingual information booklets and posters, or have staff who can speak multiple languages. This makes me happy!
There are several photo spots in the store.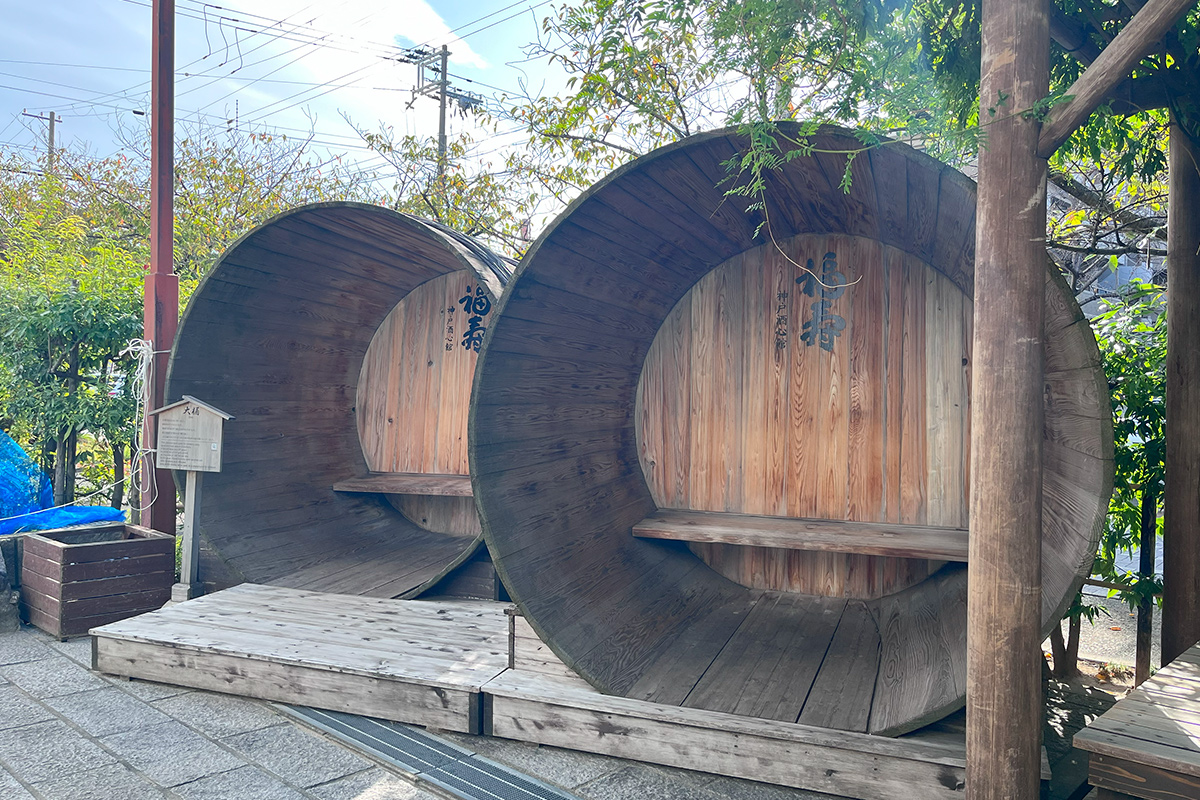 Take, for example, this large barrel! These barrels were once used to make sake.
Let's go inside and take a picture.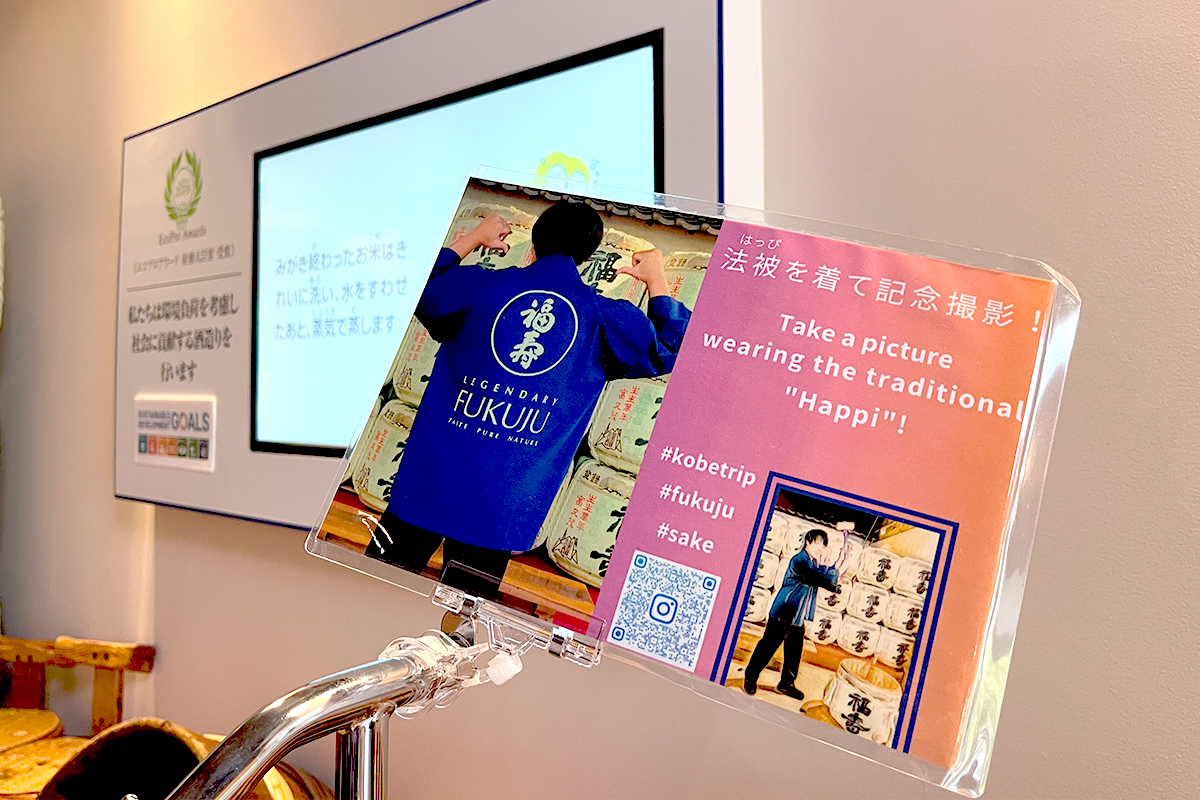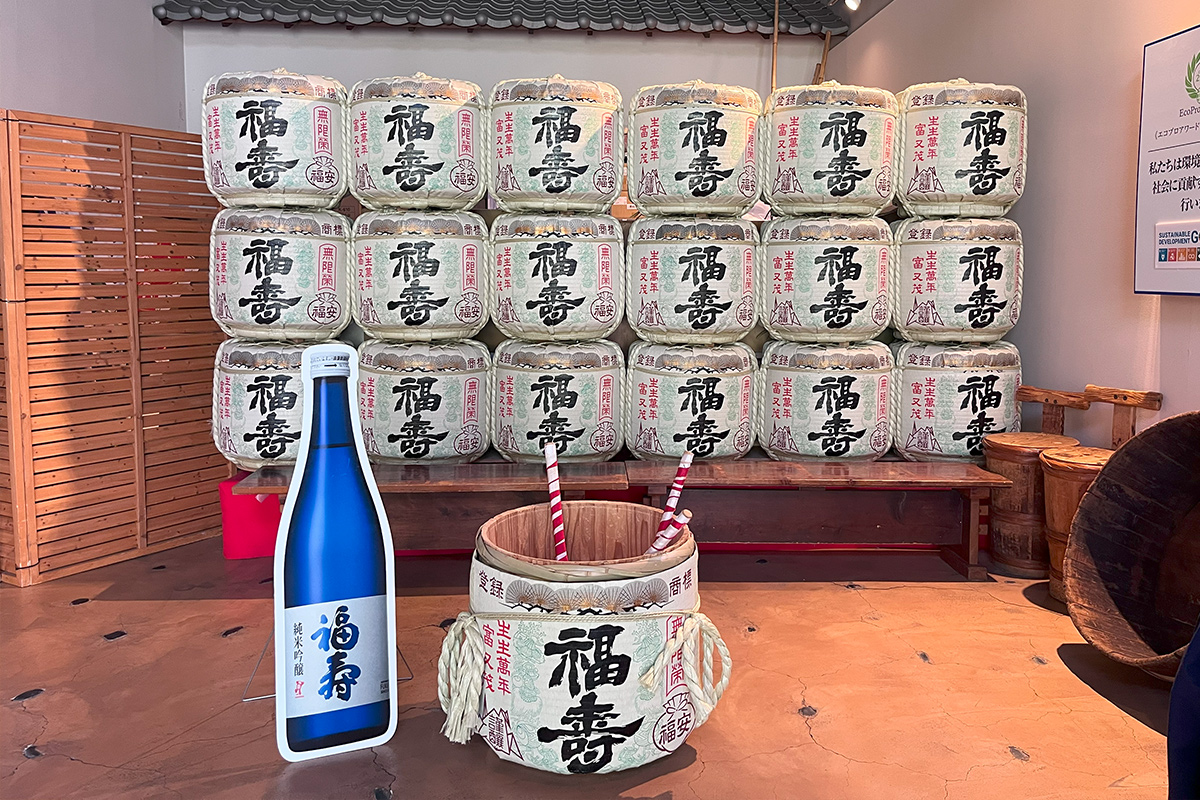 Visitors can also enjoy taking pictures wearing traditional Japanese costumes called happi coats.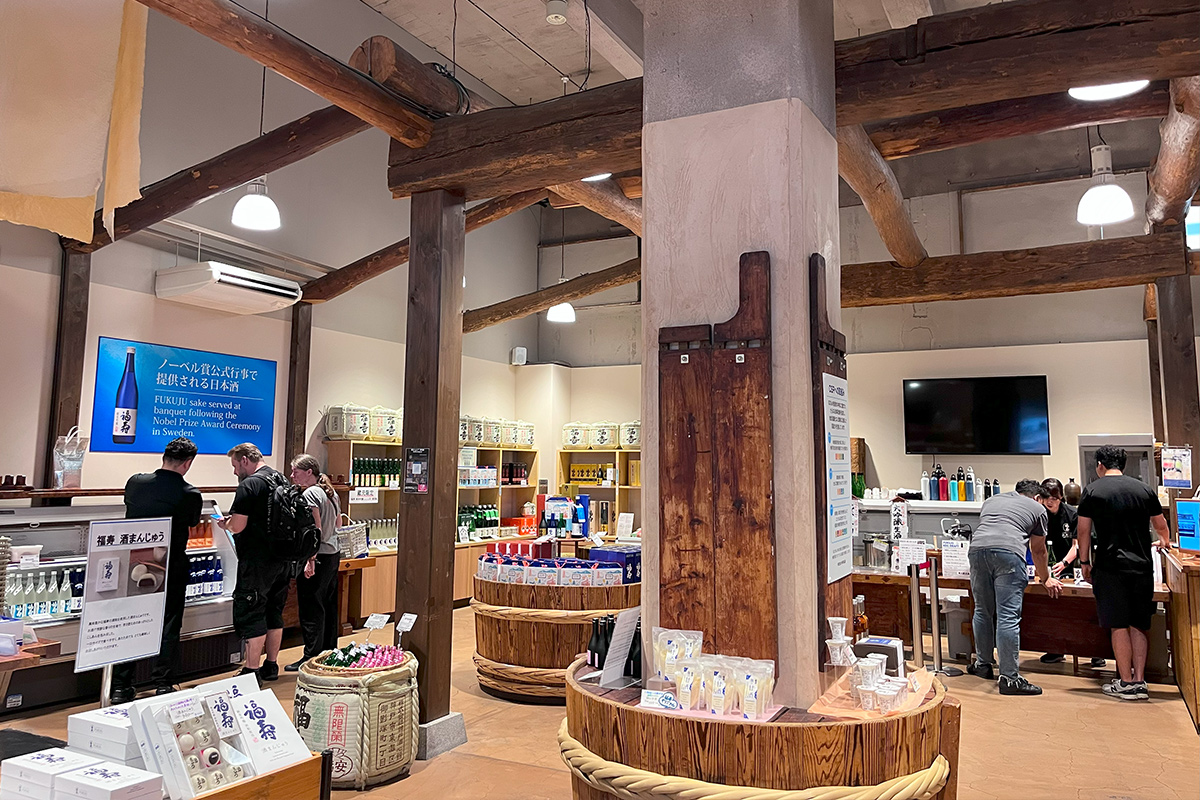 Now, let's go into the store.
Not only sake representing the brewery, but also snacks that go well with sake were on sale.
Seasonings and sweets are also available!
I asked the store owner for some recommendations.
Fukuju KOBE Memories Set (300ml x 3 bottles)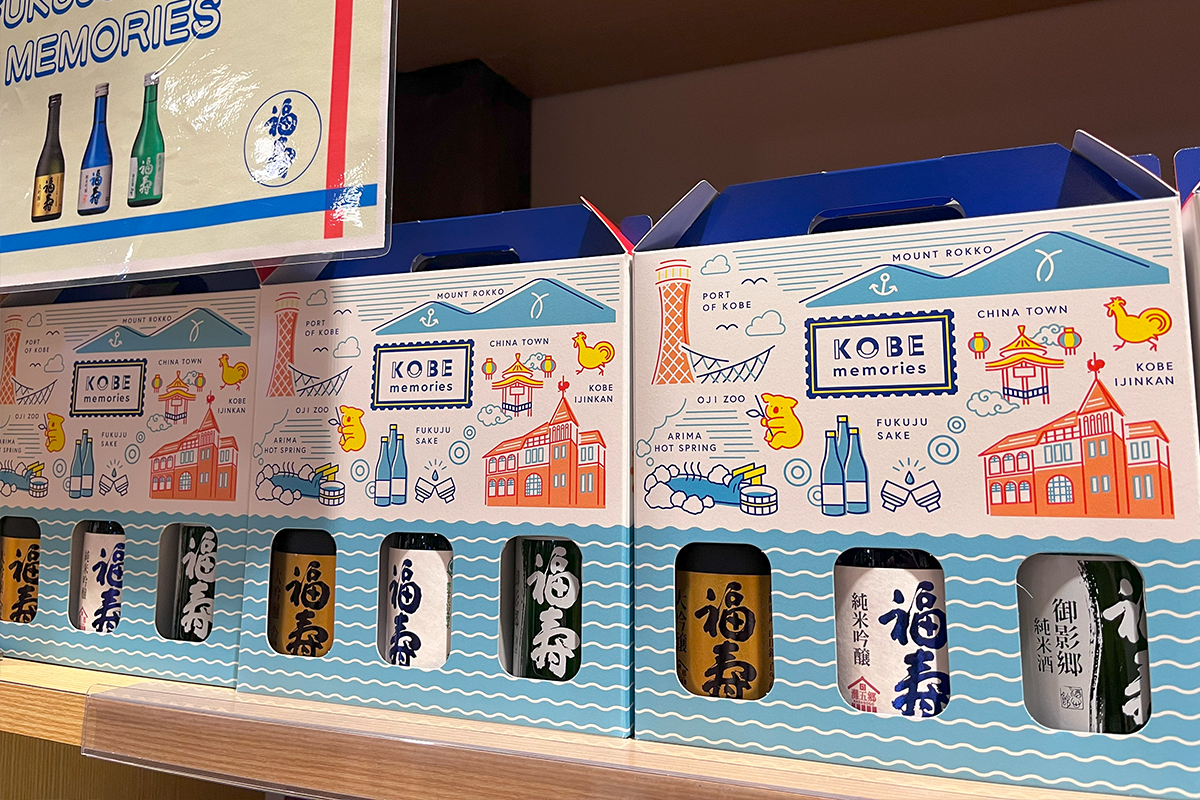 A set of three bottles of sake in a very cute package.
The package depicts the city of Kobe. Recommended as a souvenir.
KIZAKE(pure sake)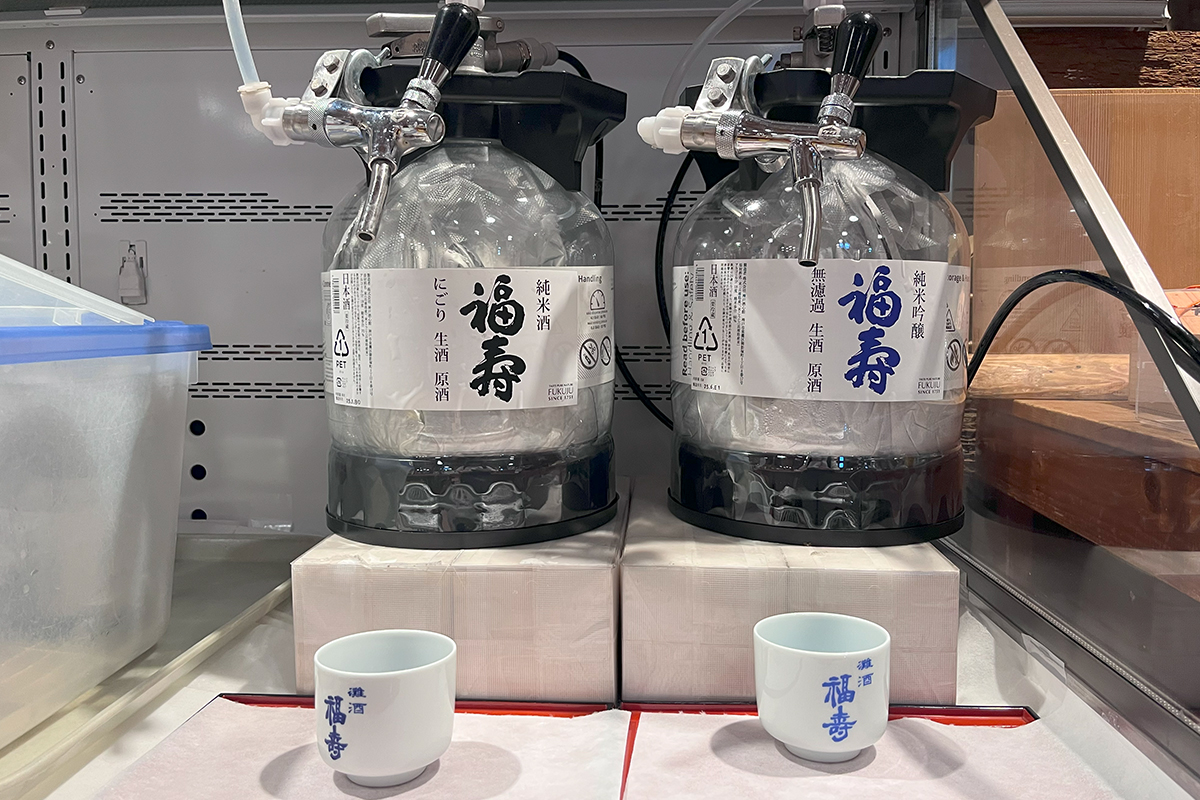 Sake tasting is available at the restaurant. They offer the sake recommended at the time.
When I talked to the store staff, they told me, "Nama-sake is also popular as a souvenir, which is hard to take back overseas. Some people buy them to drink back at their hotels".
It is also a great way to enjoy tastes that can only be enjoyed locally in Japan, which is a unique feature of traveling!
Kizake can be bottled on the spot when purchased!
Fukuju Junmai Ginjo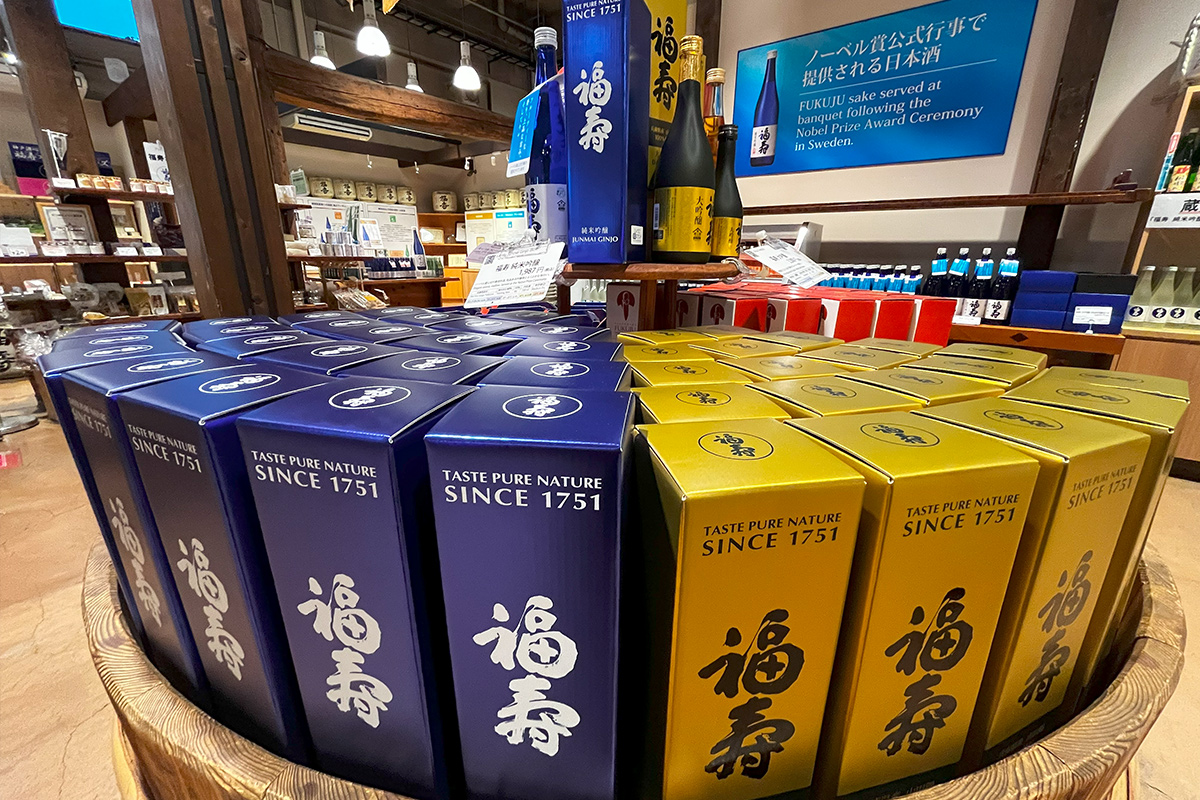 Sake served at official Nobel Prize events. It is also highly acclaimed by world-class sommeliers. It has a fruity aroma with sweetness and a refreshing taste. This sake is a must-try for first-time sake drinkers.
You can listen to explanations in English! Kobe Shushinkan Tasting Experience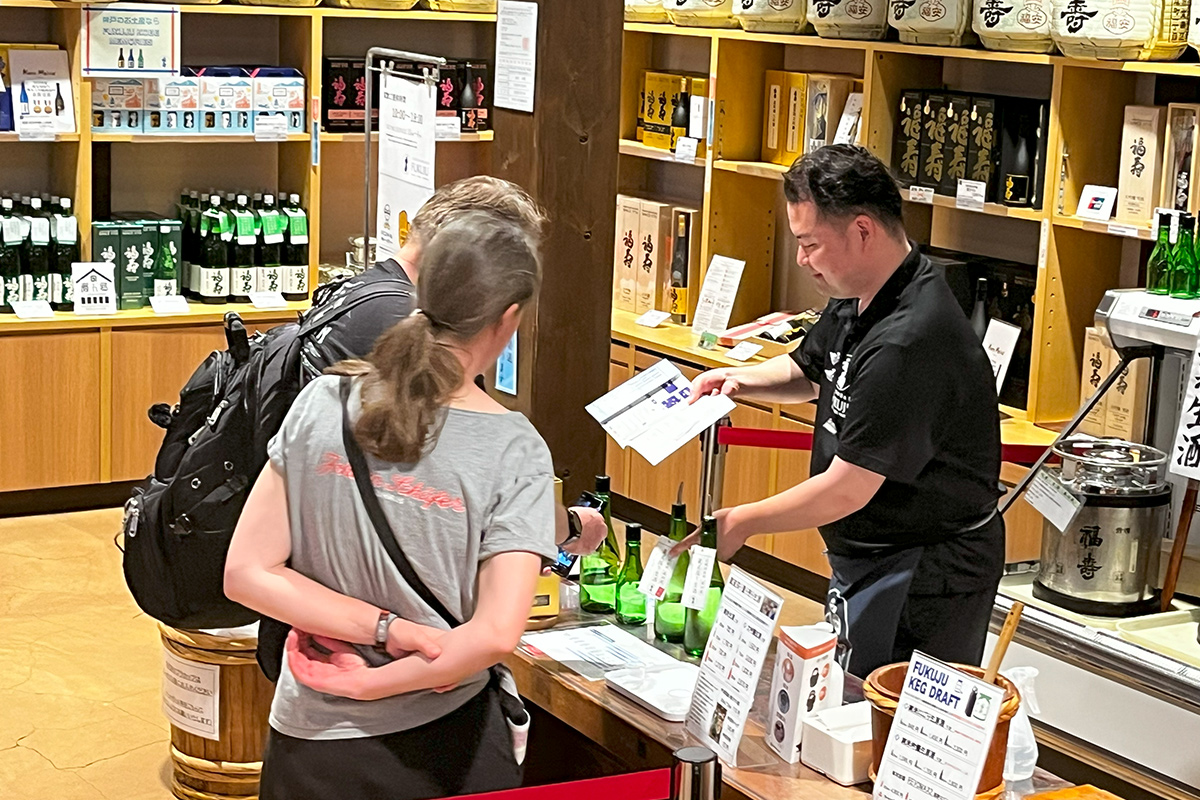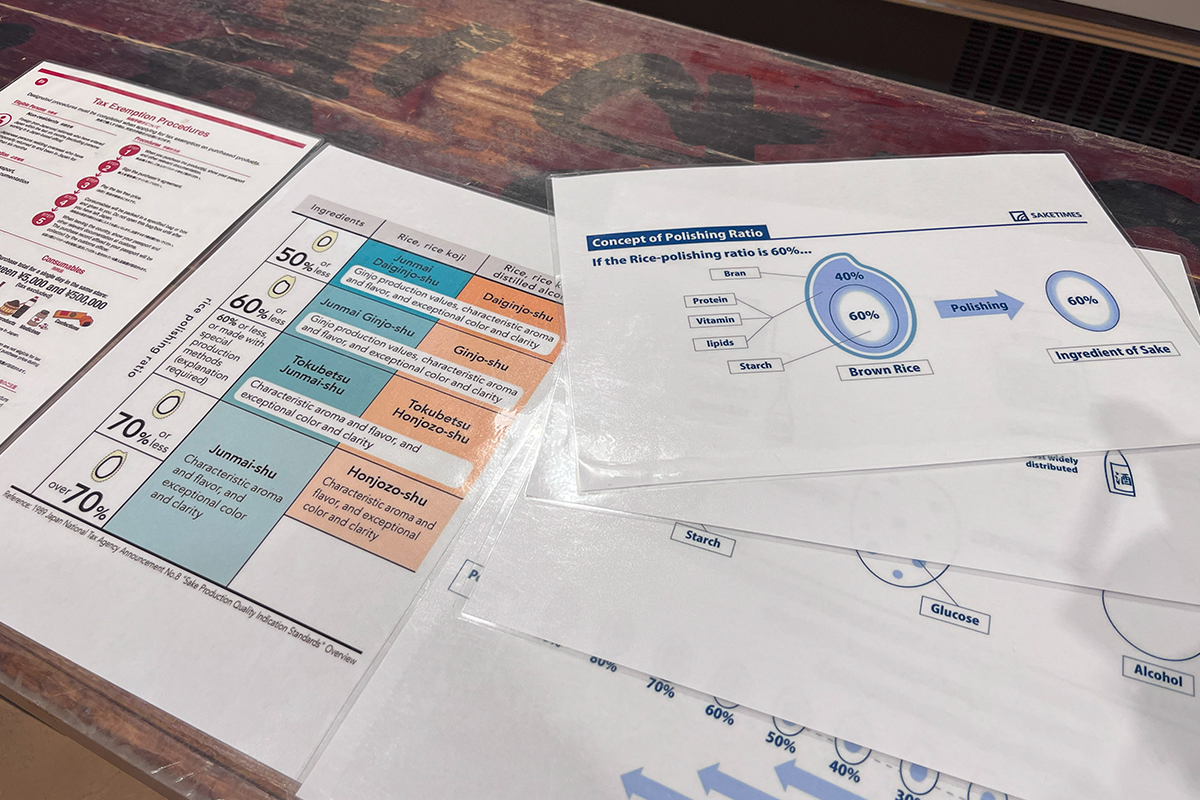 During the tasting, multilingual staff will explain the process.
English explanatory materials are also available to help you learn about the production process and types of sake.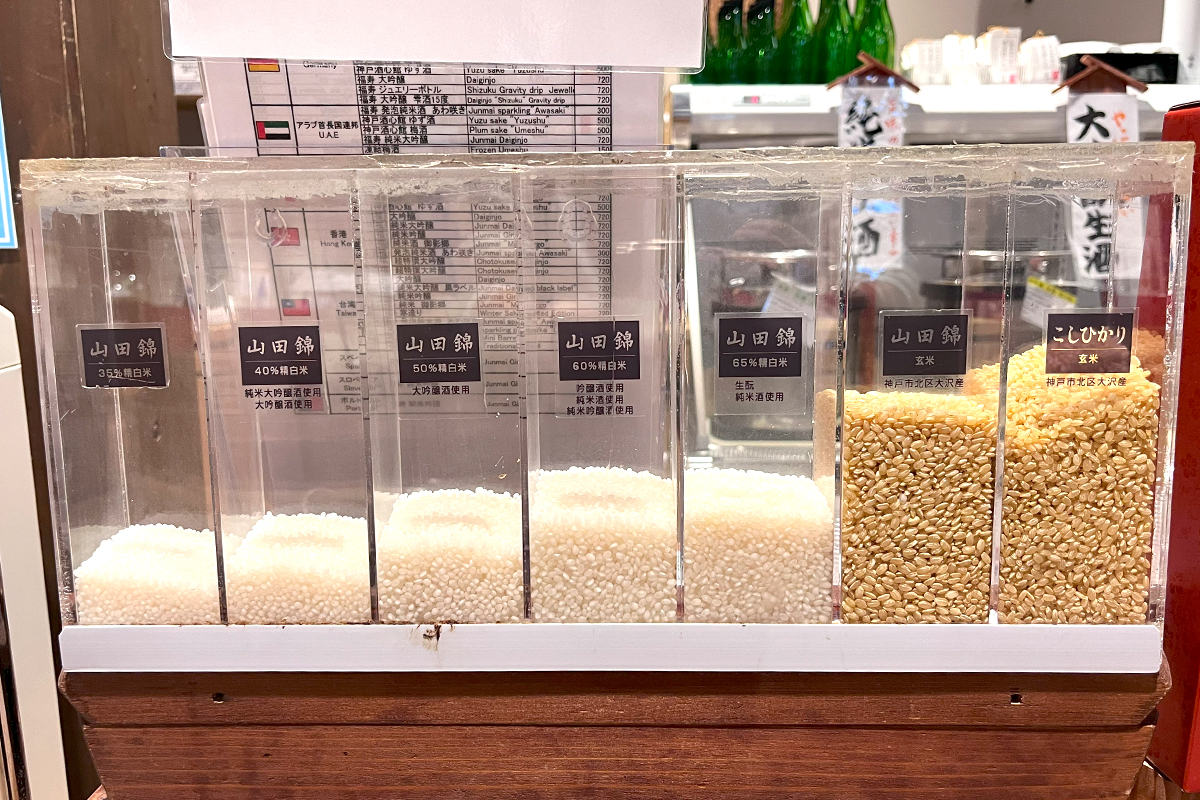 This is the type of rice used in Kobe Shu-shin-kan's sake production.
Kobe Shushinkan uses local Hyogo rice for their sake, and they are committed to supporting rice farmers in a sustainable manner.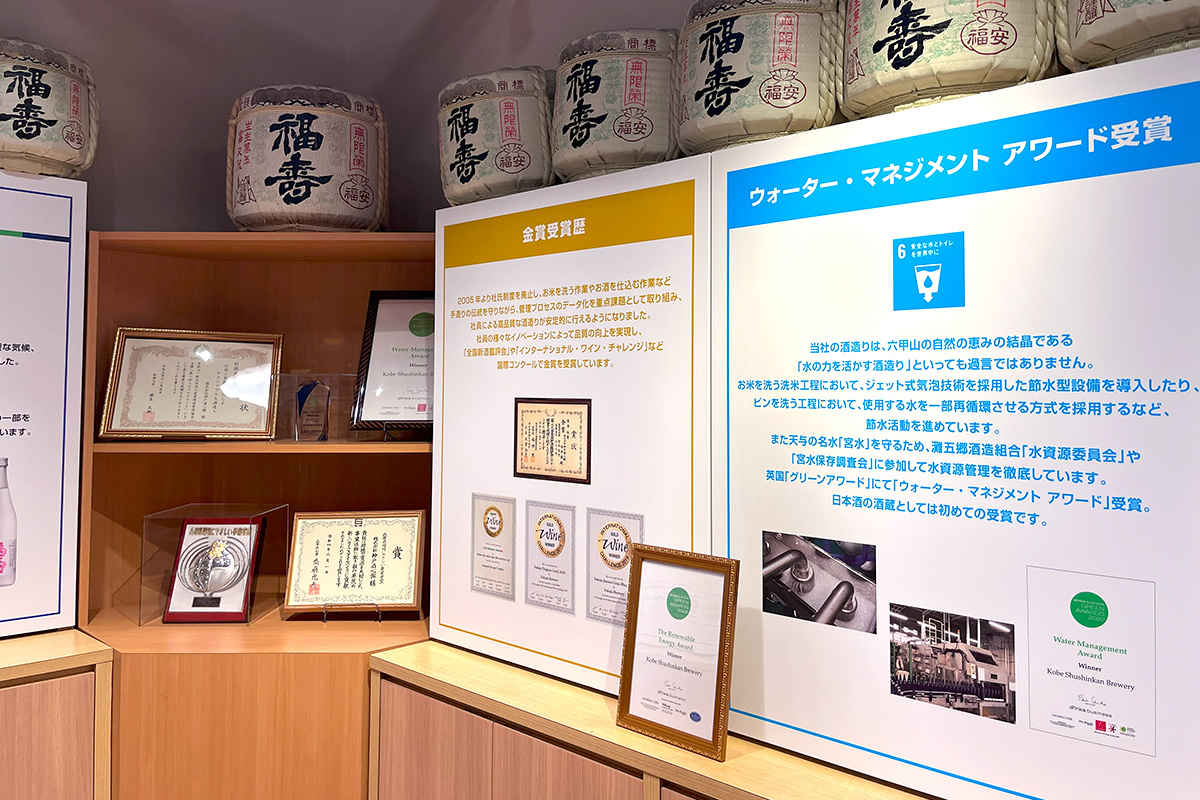 In addition to contributing to the local community, the company is also committed to ethical initiatives.
They are conscious of global environmentally friendly production, such as using recycled materials for sake bottles and actively working to conserve water.
In recognition of these activities, Kobe Shushinkan was selected as an "Ethical Company" at the Green Awards held in the UK in 2020. It is the first Japanese sake brewer to win this award. It is amazing!
Sustainability Activities|福寿(FUKUJU)
https://www.we.enjoyfukuju.com/en/sustainability
Don't miss the cute "ochoko" and other Japanese-style souvenirs!
In addition to sake, there were a variety of other souvenirs.
For example, tokkuri and ochoko! *The containers for sake.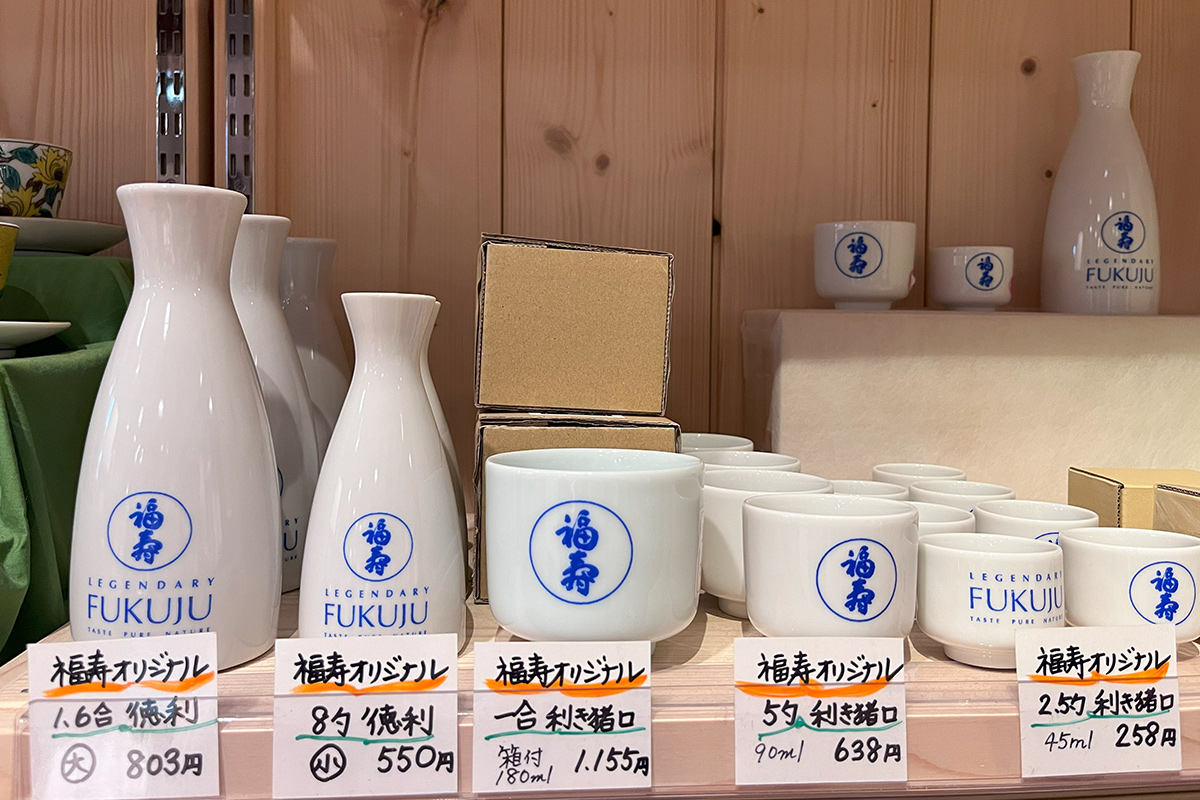 Drawstring and eco bags with simple designs are also available.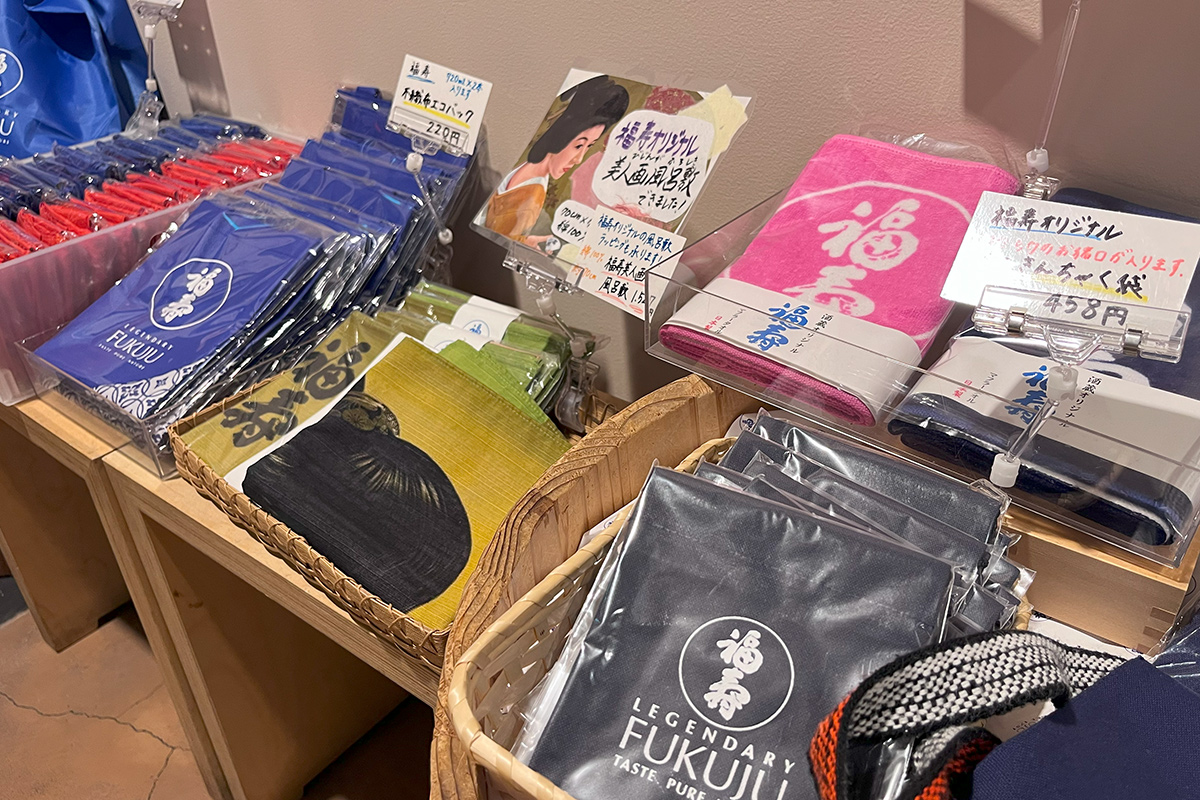 It is a very Japanese souvenir with the store's logo!
For those who have a larger quantity of souvenirs than expected, they also offer a local delivery service.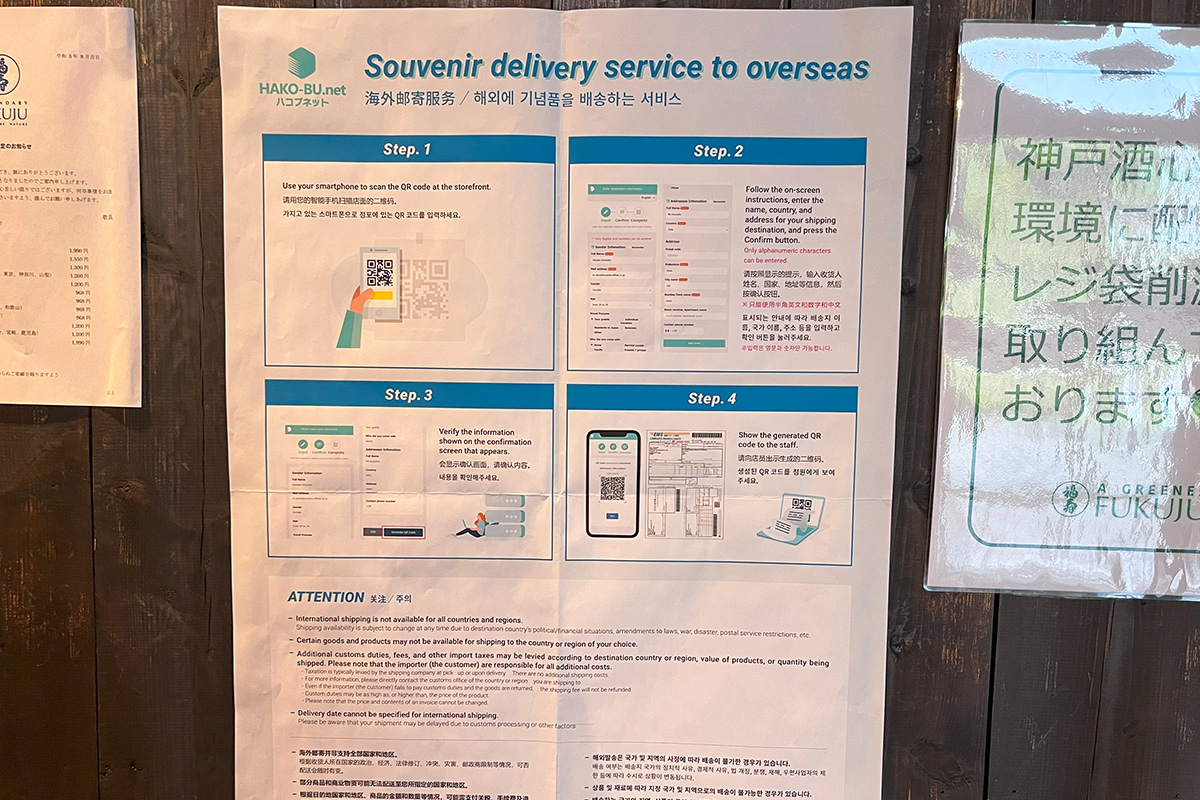 Please take advantage of it!
You should definitely visit Kobe Shushinkan!
Kobe Shushinkan also has an English website, so check it out for product descriptions and other information.
FUKUJU|Kobe Shushinkan Breweries, LTD.
https://www.we.enjoyfukuju.com/en/products
Address: 1-8-17 Mikagezuka-cho, Higashinada-ku, Kobe 658-0044
Google map
Closed: Open all year round (except year-end and New Year holidays)
Business hours: 10:00-18:30
We accept credit cards, electronic payments, and tax exemptions.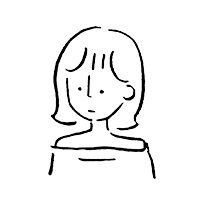 aki