I tried at harvesting bamboo shoots(Takenoko)!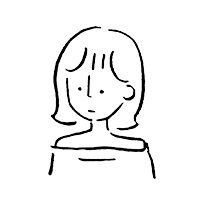 Written by aki
2022.05.17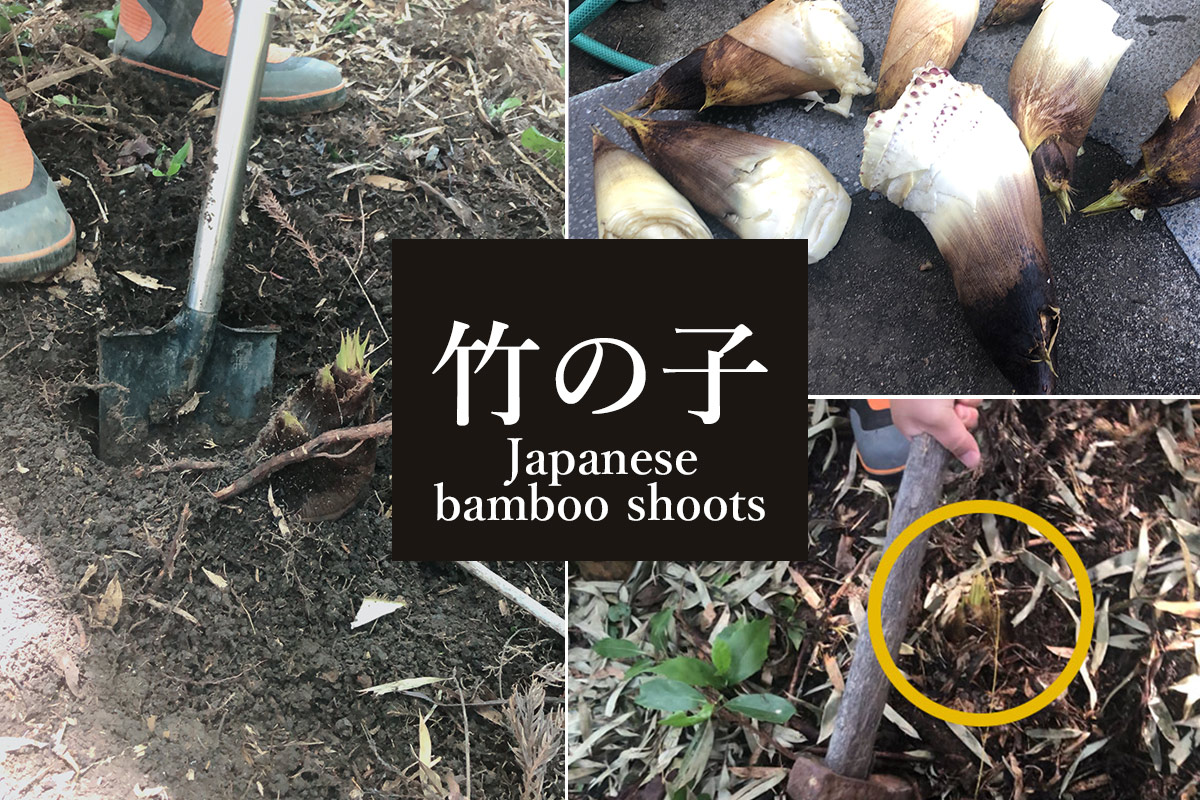 Bamboo shoots(Takenoko) is one of the most popular foods eaten in spring in Japan!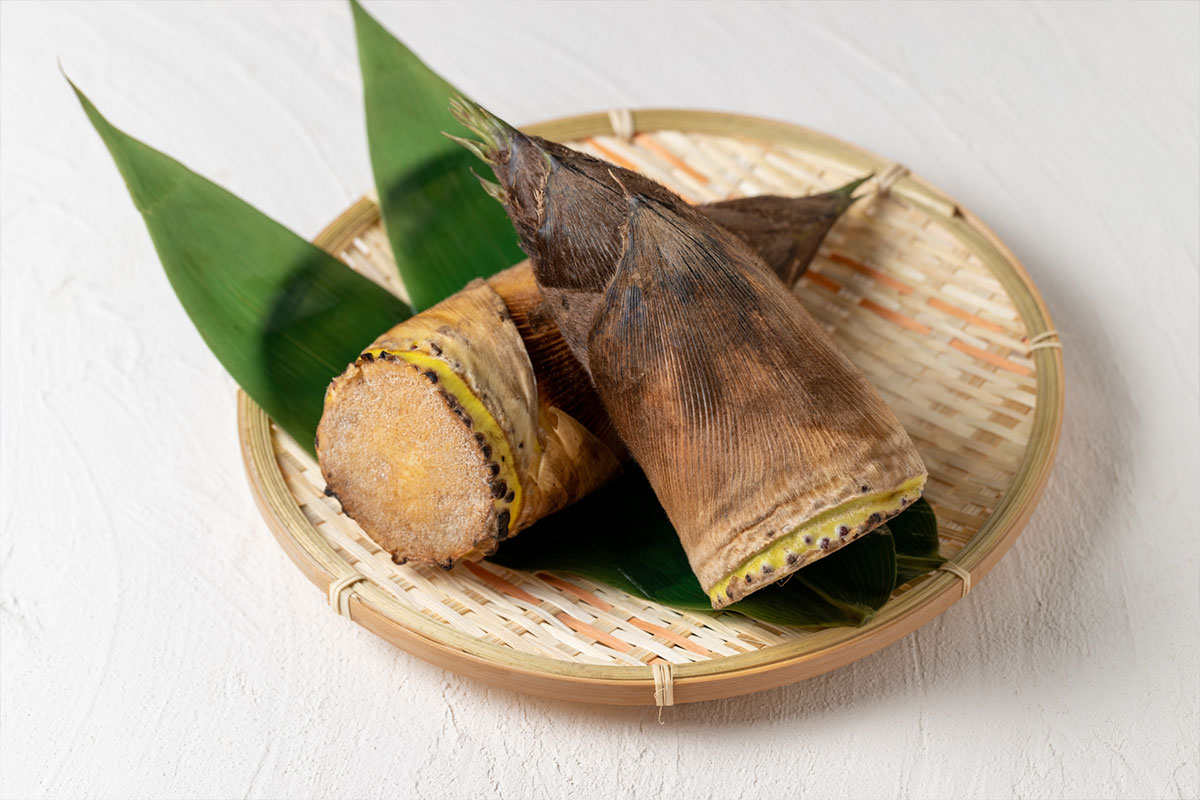 It has a good texture and is a delicious food when stir-fried or deep-fried.
I have been to a friend's house for a bamboo shoots harvesting experience, and I would like to tell you how it went.
What is Bamboo shoots(Takenoko)?
Bamboo shoots is written "竹の子(Takenoko)" in Kanji.
Take means Bamboo, and Ko means child.
Bamboo shoots are tender and very tasty.
However, the harvest season is very short.
Bamboo grows so fast! It grow several centimeters in a day.
Besides Japan, it is also eaten in China and Taiwan.
Harvesting Bamboo shoots
Right off the bat, I harvested some bamboo shoots at a friend's house!
Bamboo shoots grow in mountains and forests with bamboo.
The harvesting season is about April to early May.
How much can be harvested varies greatly from year to year.
To harvest tasty bamboo shoots, it is best to choose slightly smaller takenoko.
My friend said that the larger bamboo shoots may be a little hard in texture.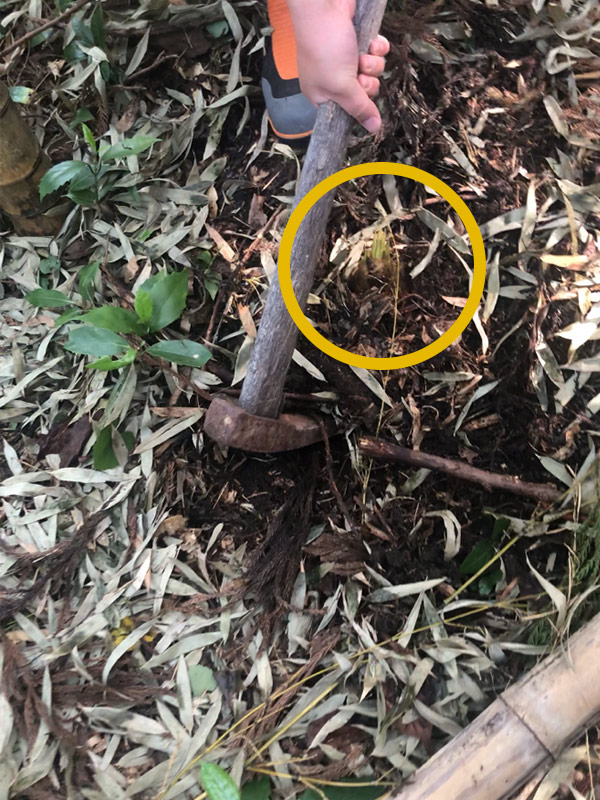 I found bamboo shoots! I will harvest it right away.
First, cultivate the surrounding soil with a hoe.
Next, dig up the soil with a shovel. Dig up the bamboo shoots from the root.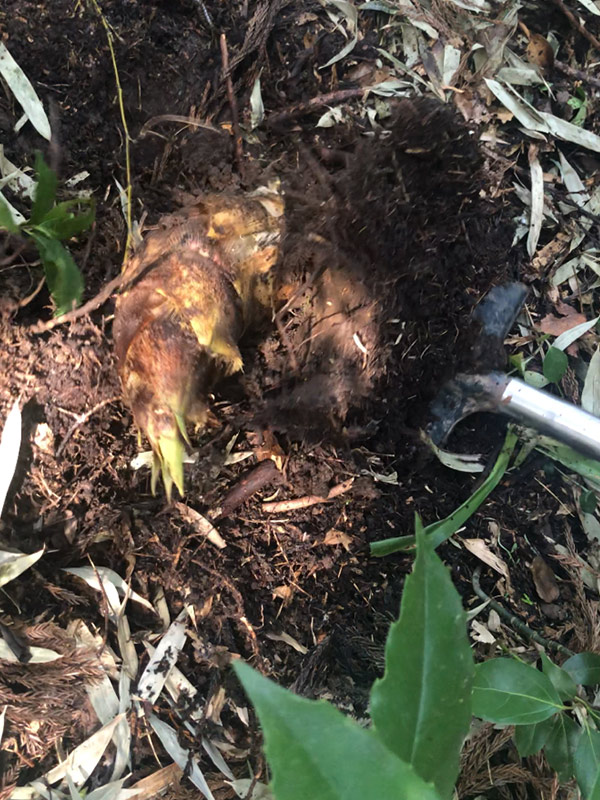 I finally harvested the first bamboo shoots.
It was pretty hard work.
I found another bamboo shoot!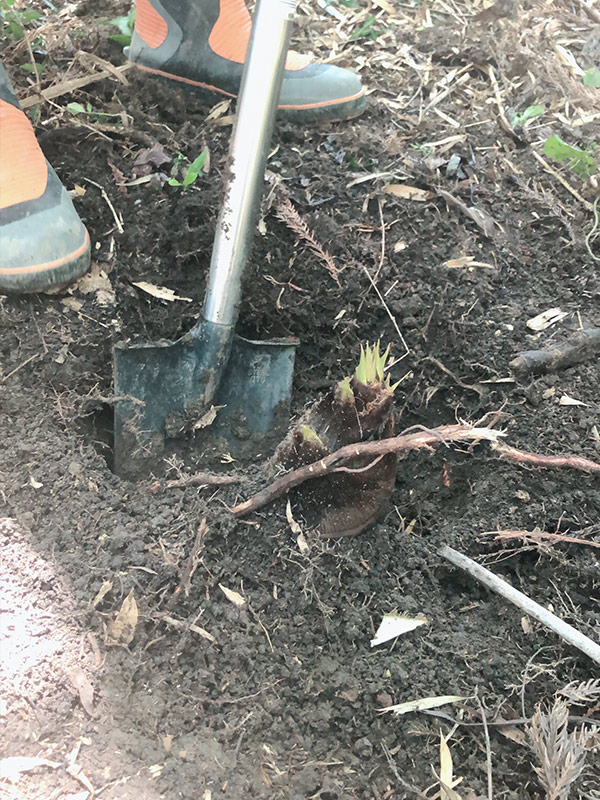 I harvested 8 bamboo shoots that day.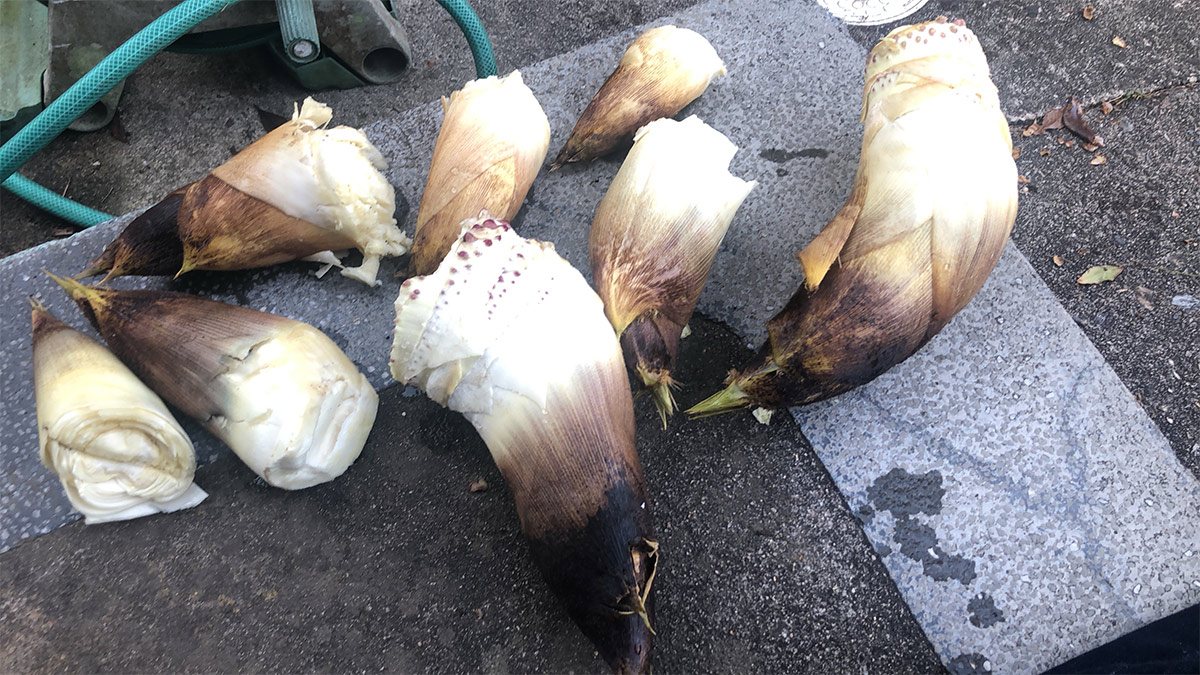 How to eat bamboo shoots in Japan?
Bamboo shoots gradually lose their freshness from the time they are harvested.
Therefore, they must be prepped early.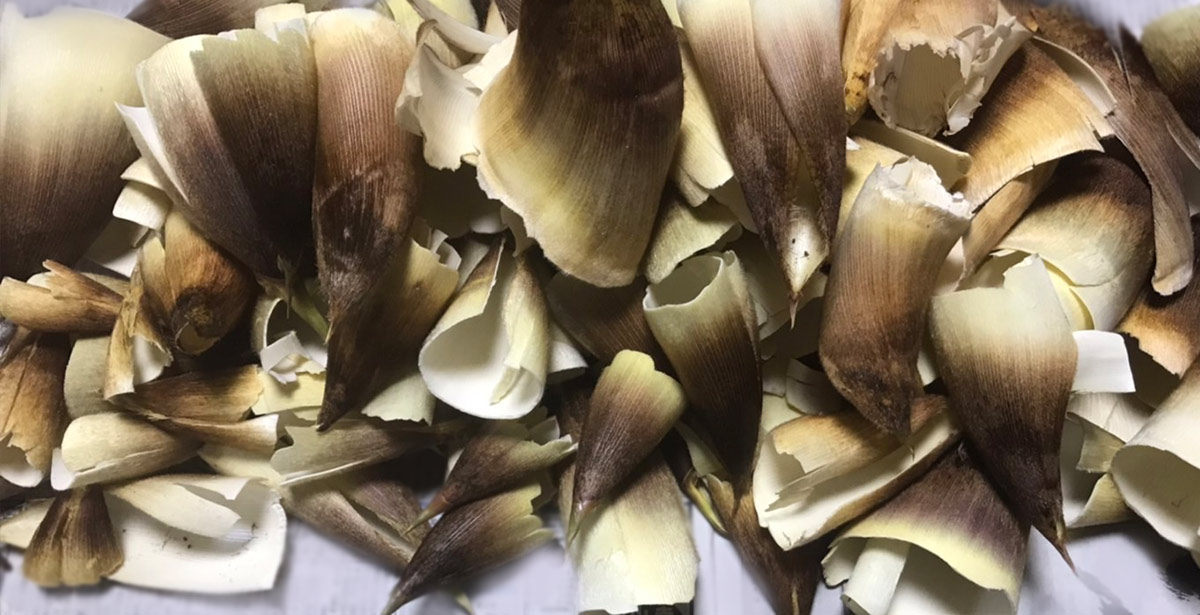 First, peel the bamboo shoots.
Wash with water to remove mud.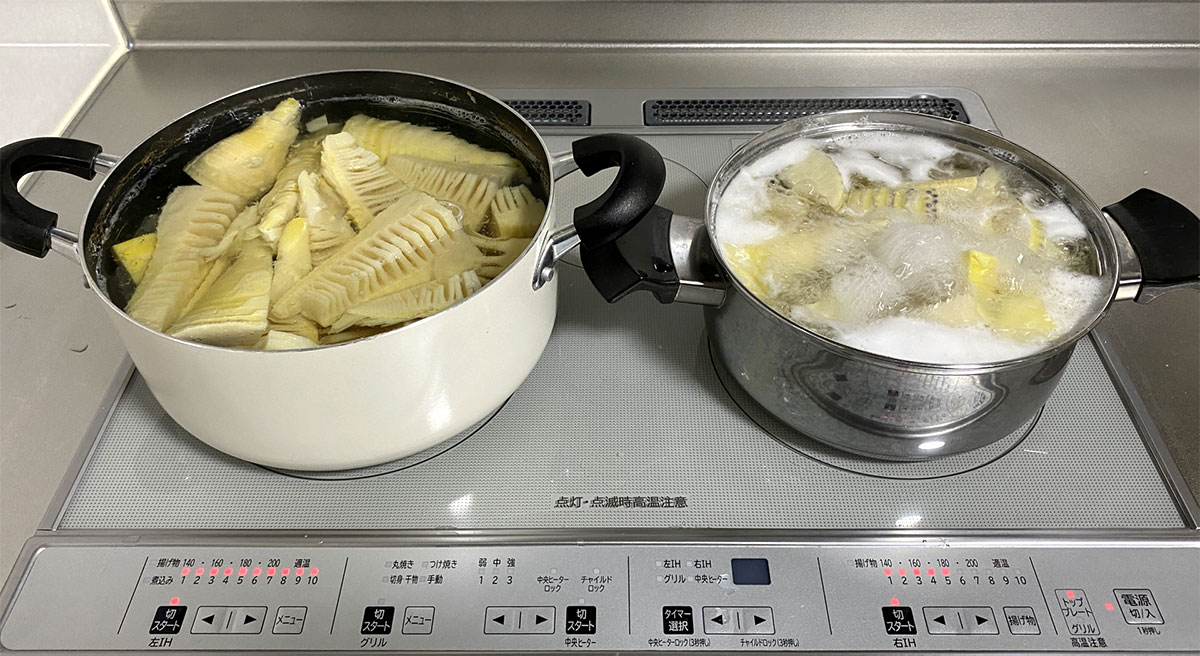 Next, put the bamboo shoots in a pot and add more rice bran to boil.
After about 2 hours, the bamboo shoots will be tender.
When bamboo shoots are eaten in Japan, they are often cooked with rice.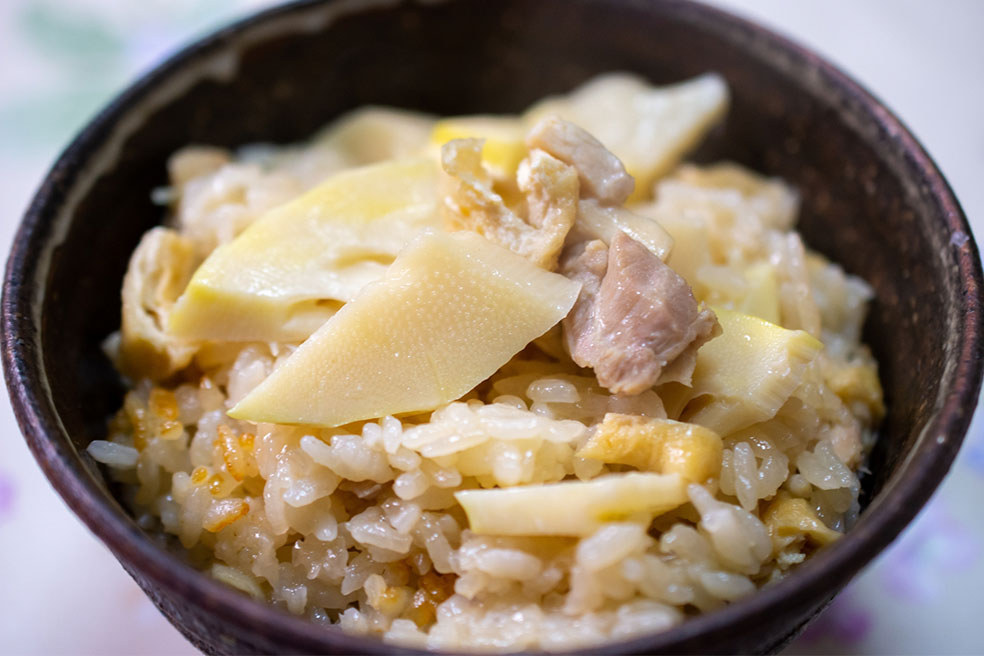 Besides, it is also delicious deep-fried or stir-fried with Chinese seasoning.
I have the impression that upscale Japanese restaurants offer dishes made with bamboo shoots in the springtime.
When you come to Japan, I hope you will find bamboo shoot dishes on the menu!
Freshly harvested bamboo shoots were delicious again this year.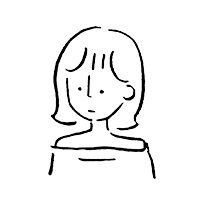 aki