"Poké Lids(Pokémon Utility Hole Covers)" in Shiga,Japan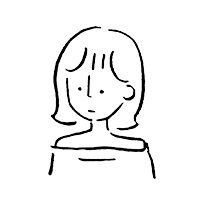 Written by aki
2022.04.27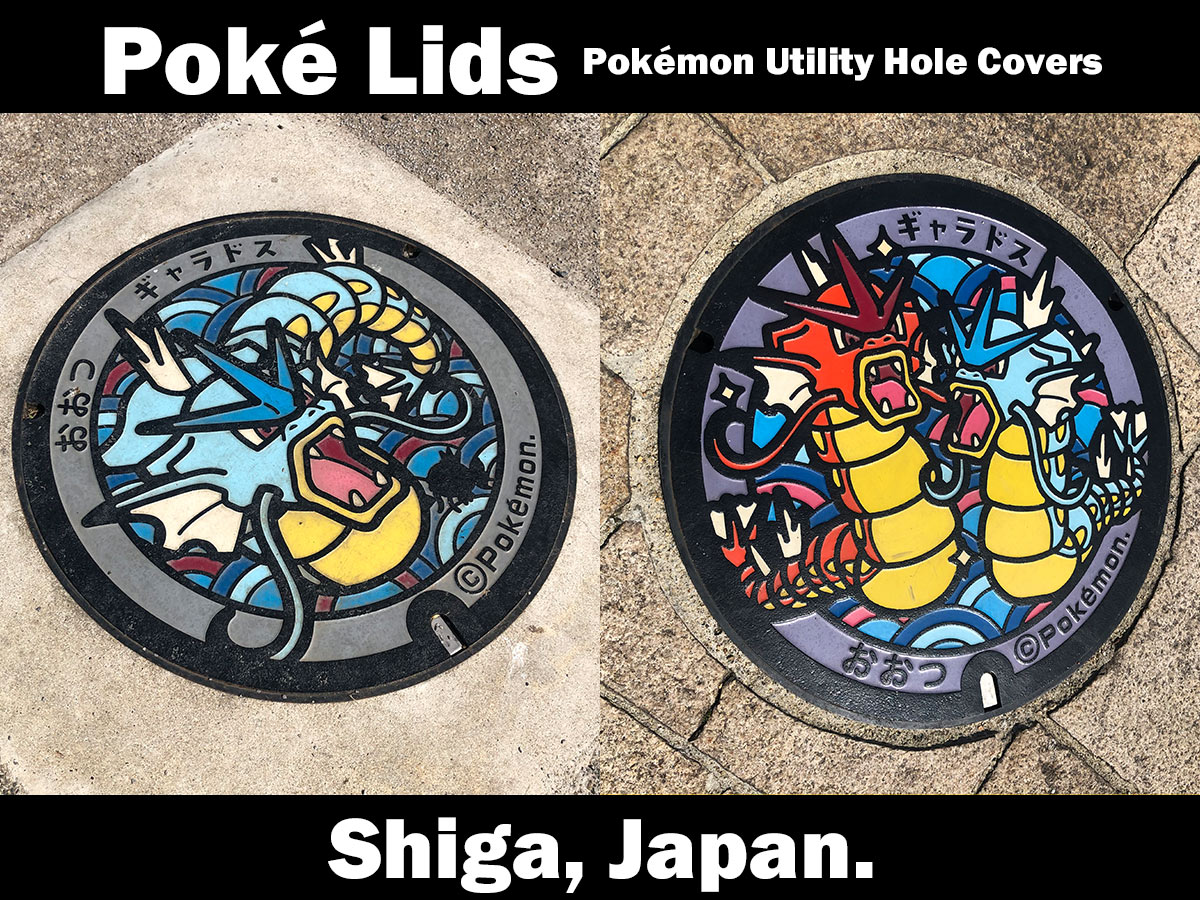 Japan has manhole covers with Pokémon designs on them!
The illustrations depicted vary from region to region.
They depict Pokémon that represent the characteristics of the area.
Poké Lids, artistic covers for utility holes, have recently started to be spotted in some cities. Who knows if they are of Pokémonopolistic nature? It seems that not all utility holes are man-made; rumor has it that Diglett may be responsible for digging large enough holes to be mistaken for utility holes and some artists took it upon themselves to "mark" the covers to differentiate them from ordinary ones. Where will the next "mark" be?
Poké Lids | Pokémon Local Acts
This time, when I heard that there was a "Poké Lids" in Shiga, where I live, I went there immediately.
Get Gyarados around Lake Biwa, the biggest lake in Japan!
Shiga, where I live, is famous for Lake Biwa, the largest lake in Japan.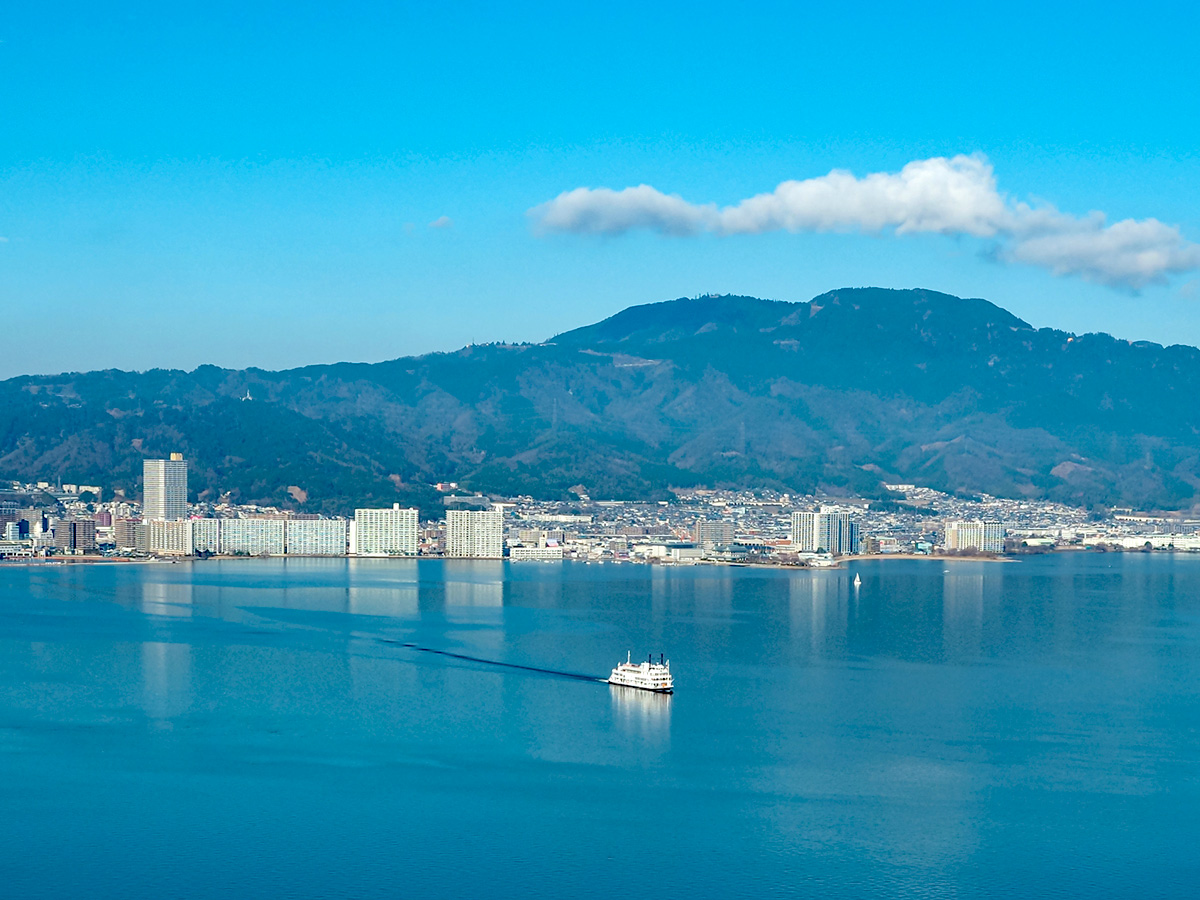 The area is full of nature: mountains and lakes.
Relying on the map on the official website, I quickly went to the location where Poké Lids is located.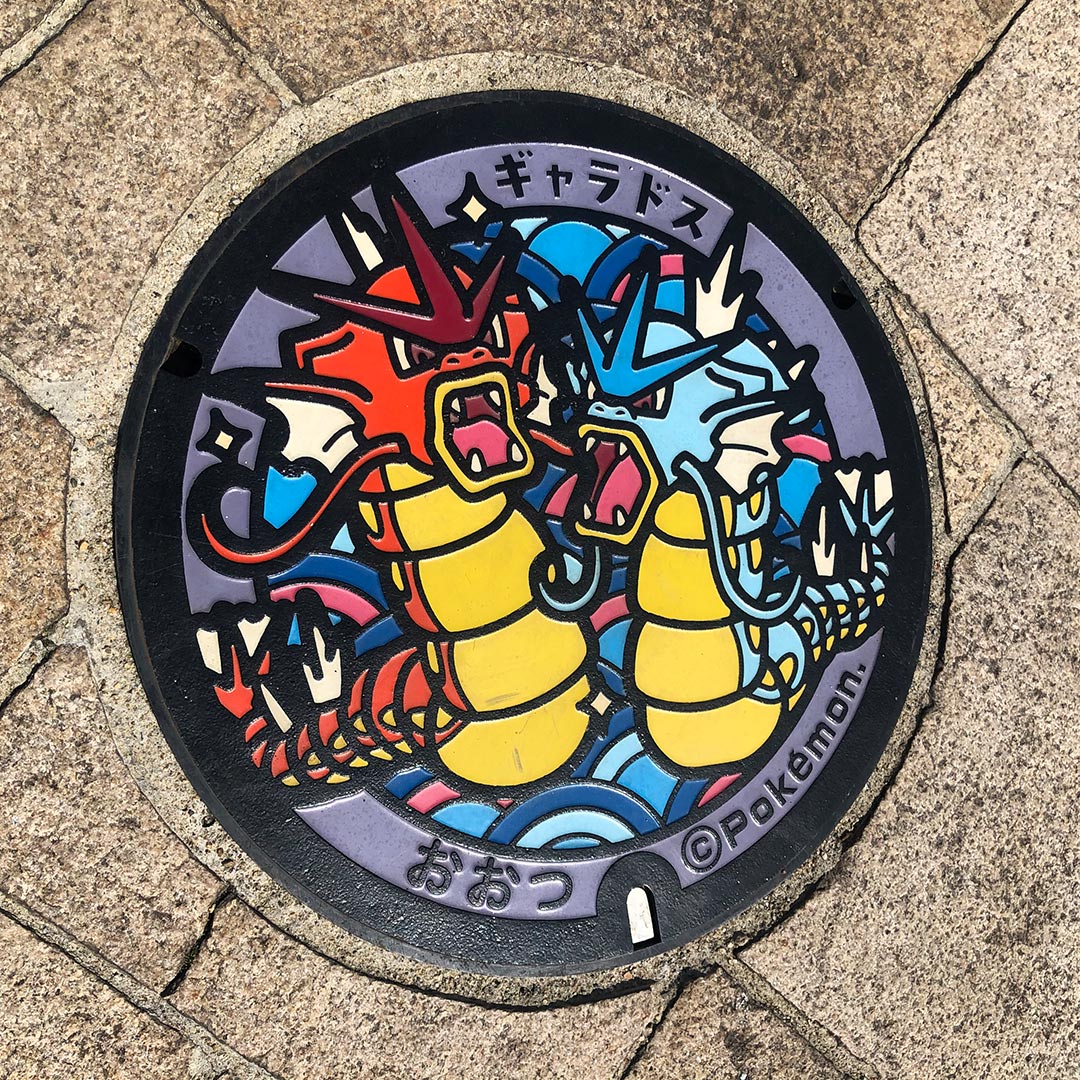 Gyarados found!
It was located on the boardwalk near Lake Biwa.
There is also a red Gyarados. So cool!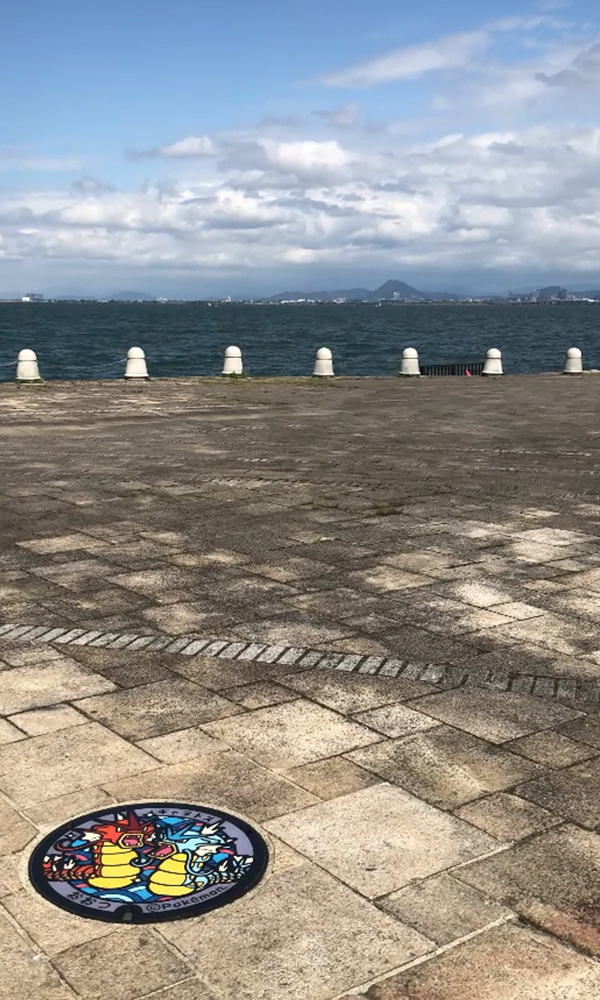 Here, people were strolling, jogging, and couples chatting on benches.
Very relaxing location.
I walked over to the other Poké Lids location.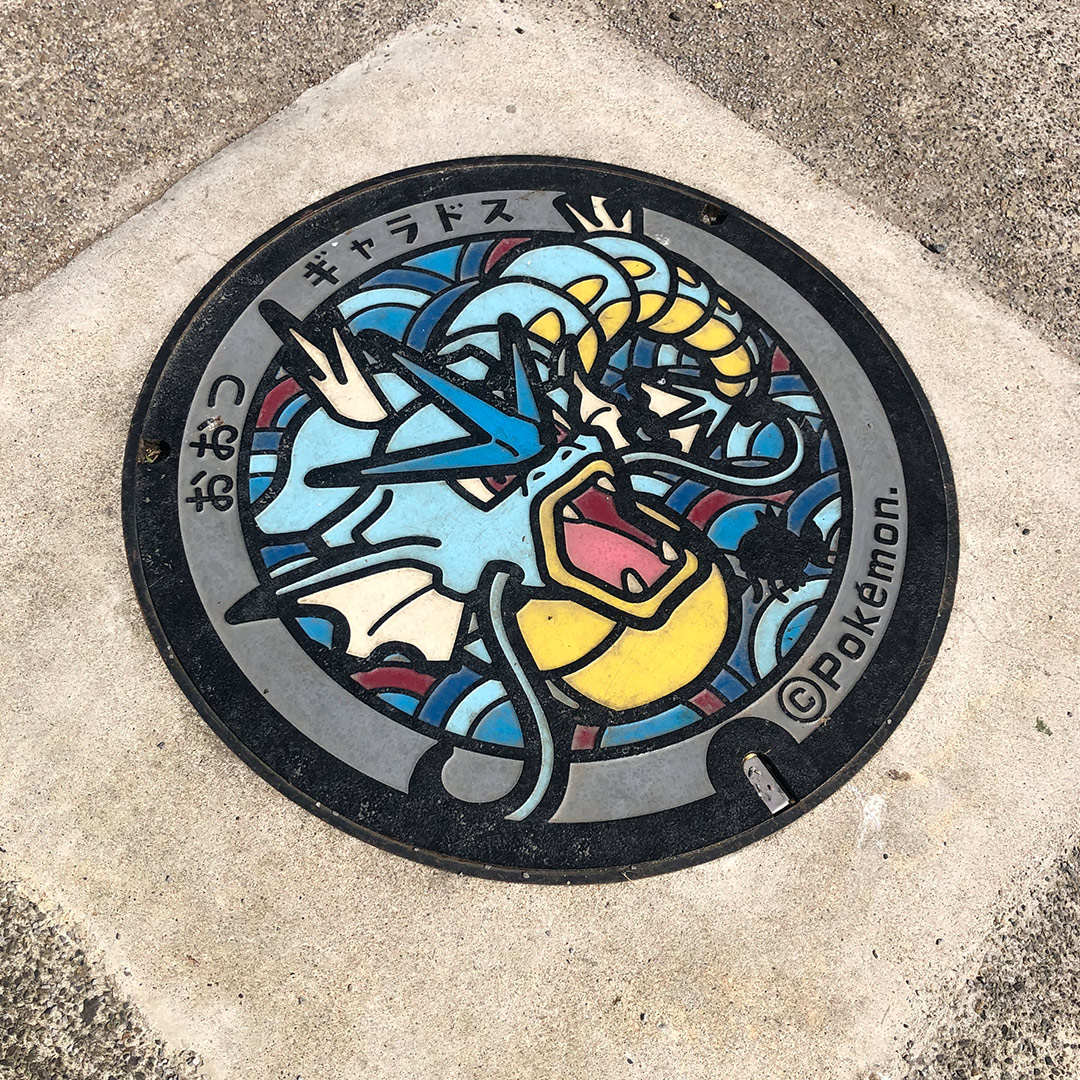 I found it near a big bridge.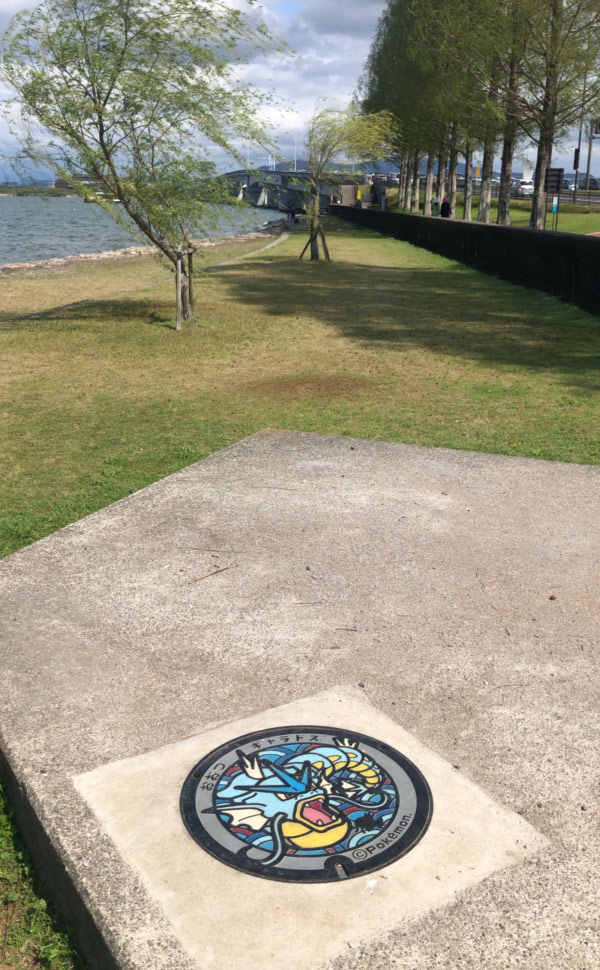 This place also seems to be a cycling course.
"Biwaichi," a cycling course that circles around Lake Biwa on a bicycle, is said to be very popular!
Each Poké Lids has a different illustration.
I'm tempted to find all the same Pokémon, but with different illustrations!
In Shiga, there is also a Poké Lids in Koka City. I would like to visit there someday.
I've been looking for Poké Lids in other counties, so I'll blog about them again! Enjoy.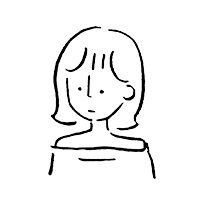 aki