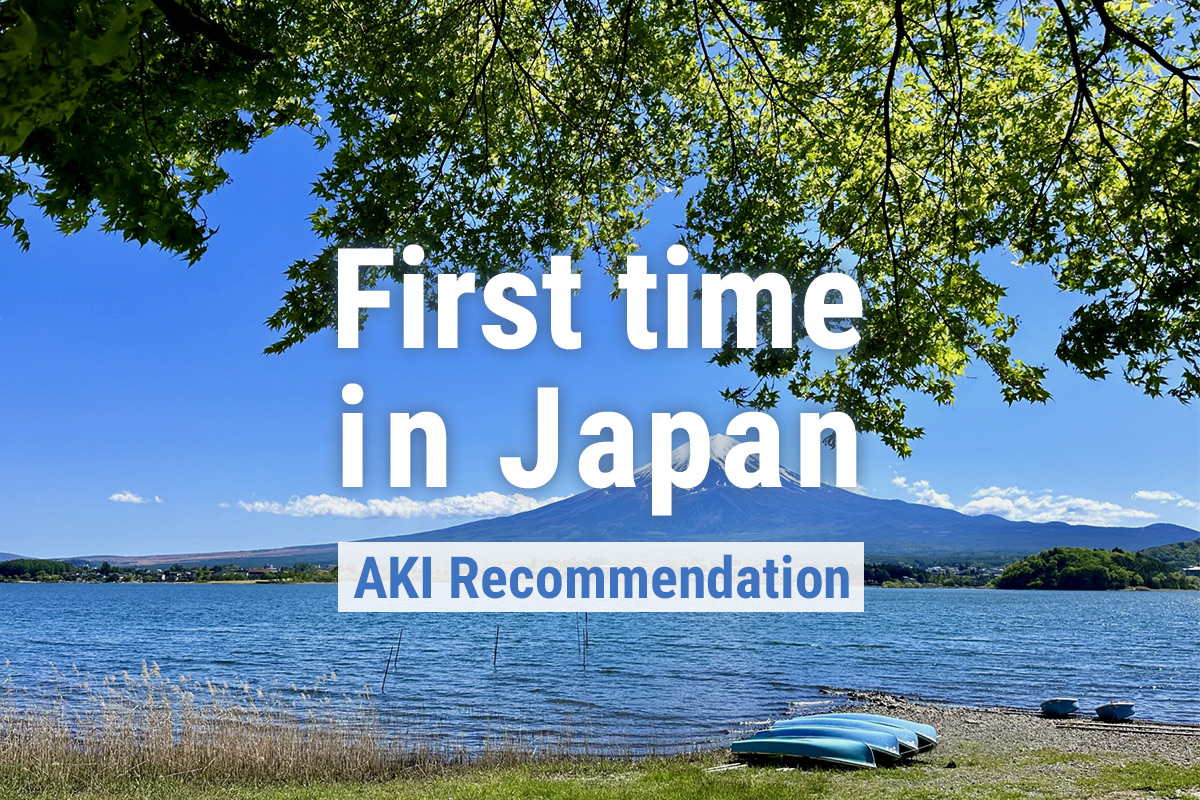 For those of you who have never been to Japan.
Here are five things that AKI, who lives in Japan, would like you to experience.
1.Let's go to a Japanese-like town!
If you want to enjoy Japaneseness, I personally recommend Kyoto or Nara.
Since this is your first time in Japan, you may be thinking of going to Tokyo, the capital city.But if you are thinking of seeing some Japanese-like scenery, I urge you to visit Kyoto or Nara.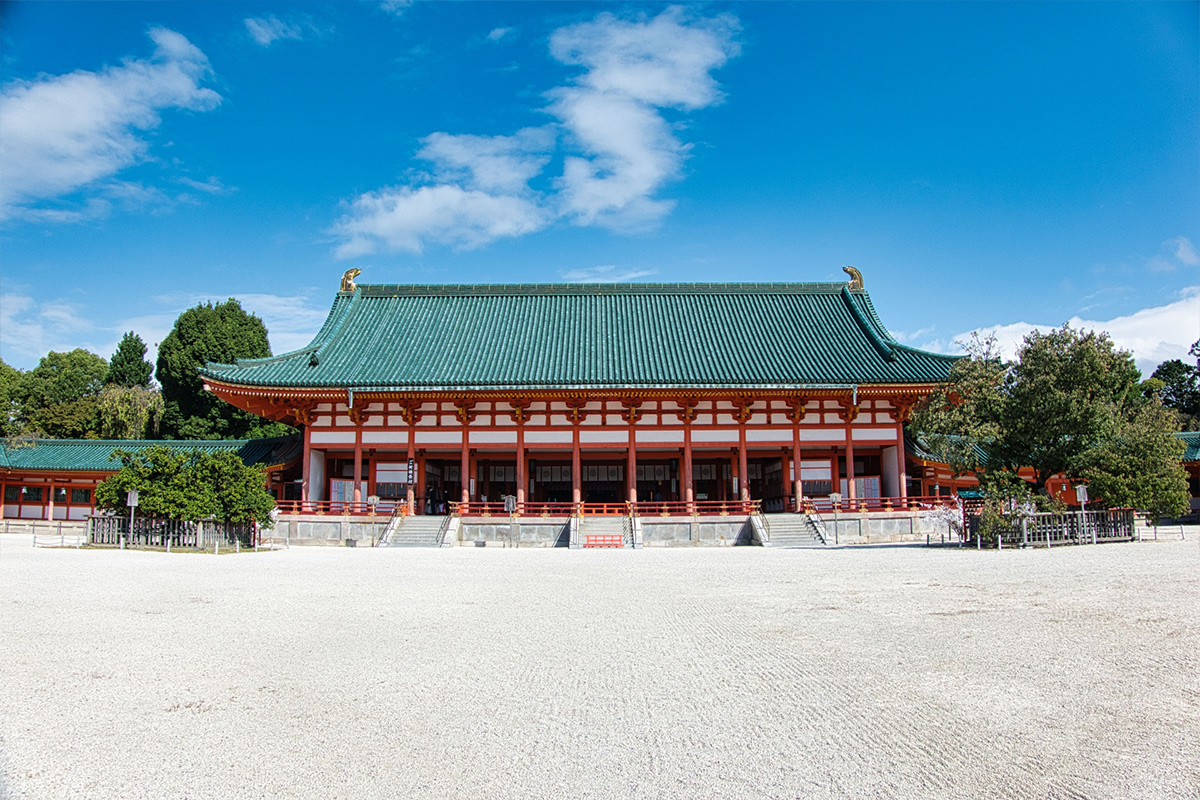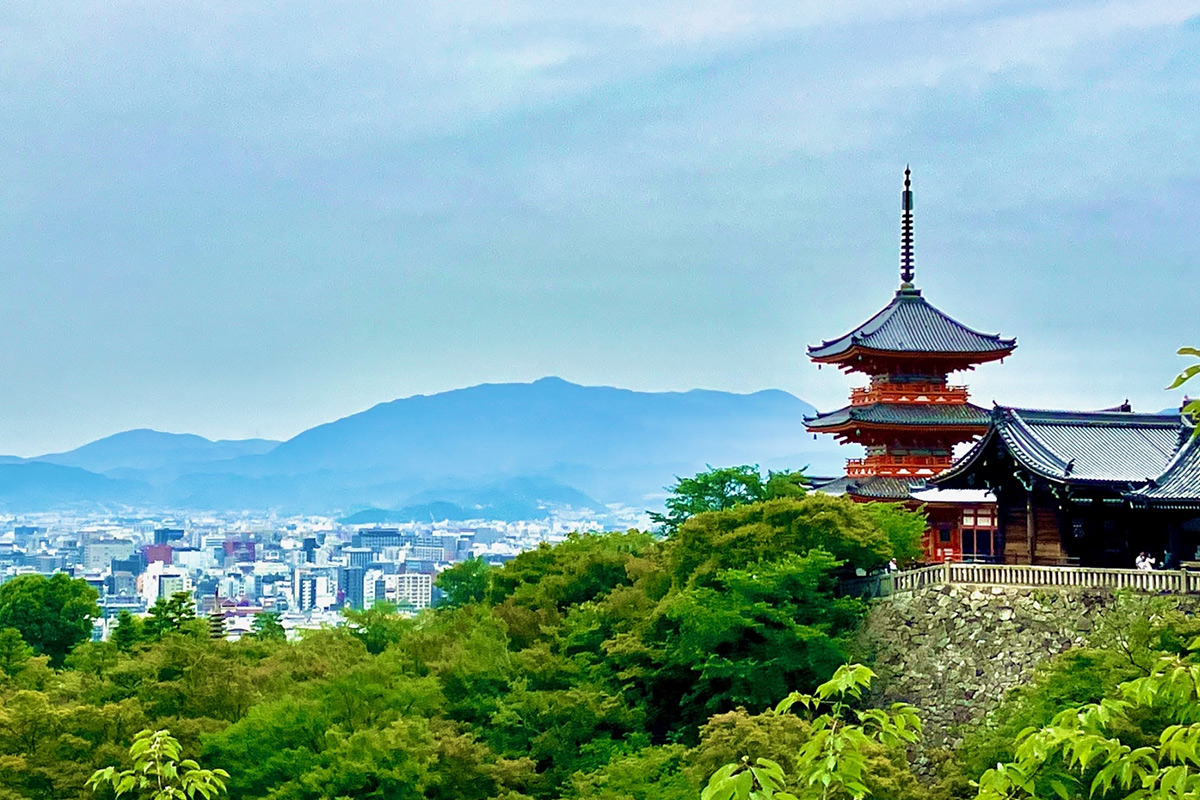 This is Kyoto. Walking around the city, it is easy to find shrines and temples.
Kyoto is working to protect the landscape throughout the area.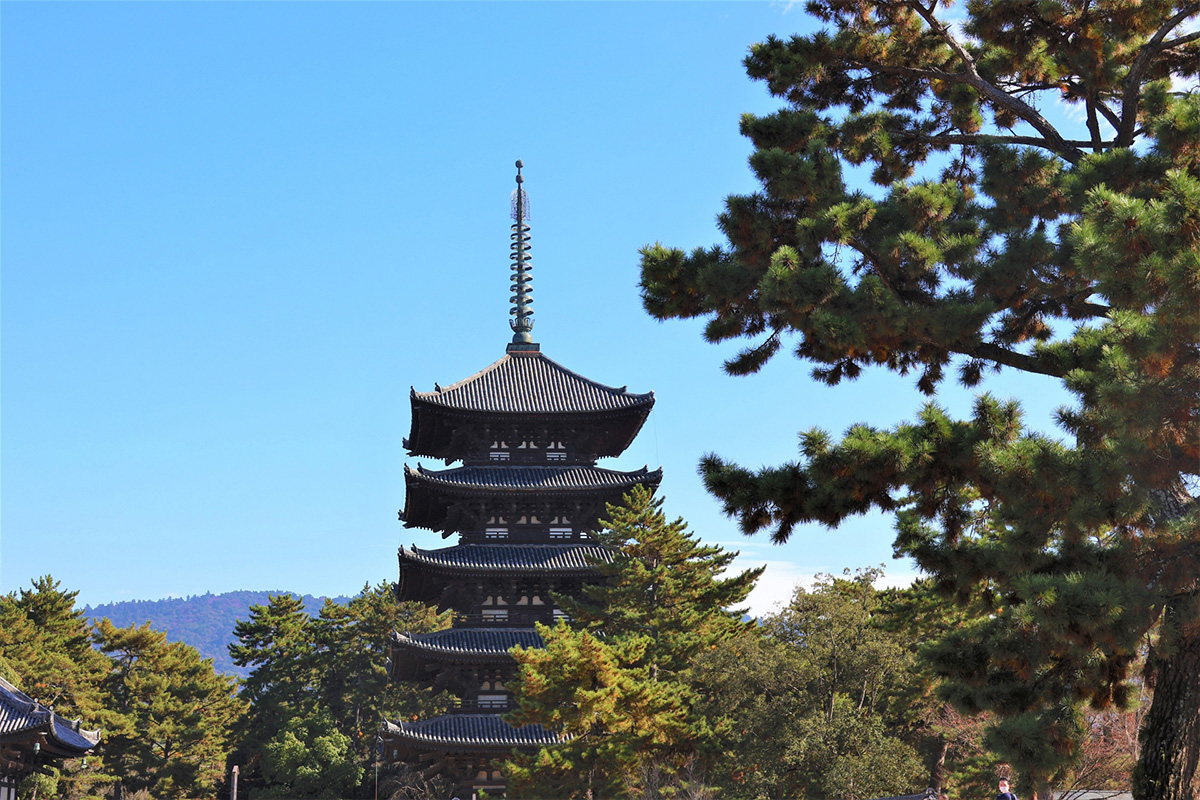 This is Nara. Once the capital of Japan, various important cultural assets have been found here.
I guess Kyoto is the most convenient for transportation.Kyoto also sells Japanese-style souvenir shops, and I think shopping is fun.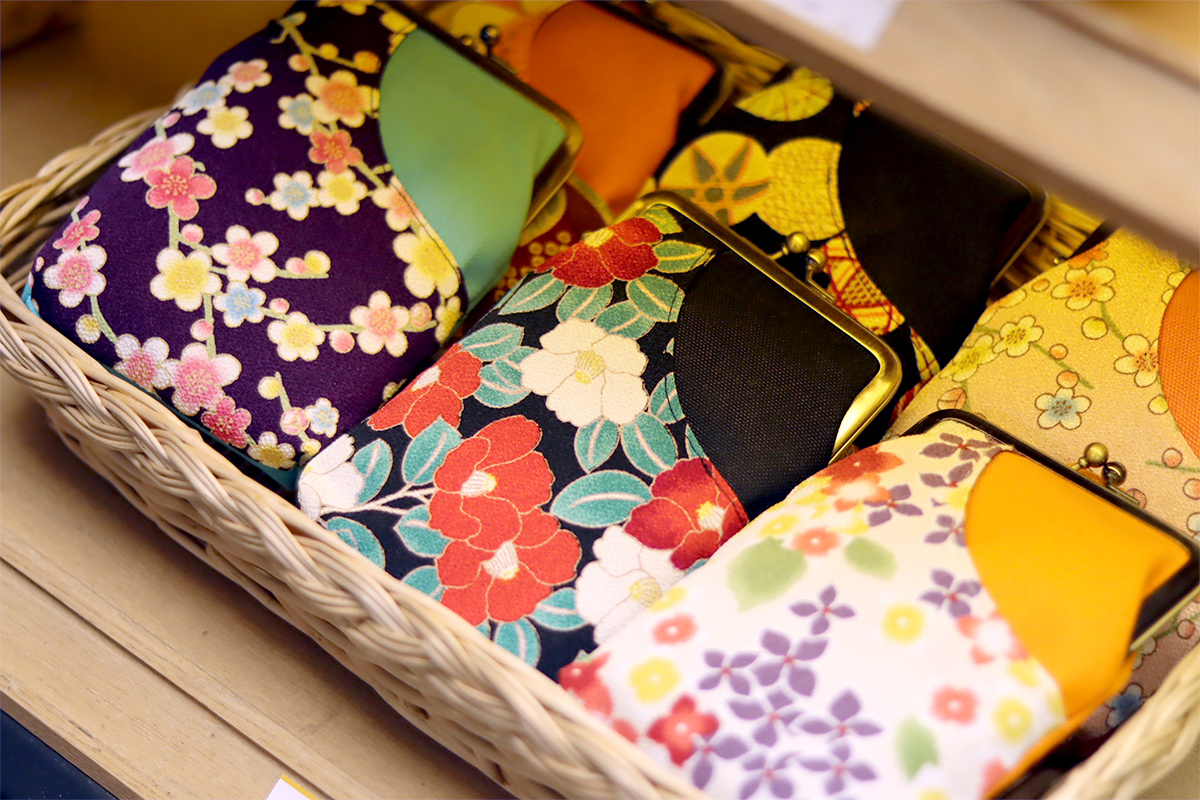 The disadvantages of sightseeing in Kyoto are, first of all, it is really hot in summer. I've been there a few times and it is so hot in the summer that you get tired as soon as you walk outside.Since many of Kyoto's tourist attractions are toured outside, I personally think it would be better to remove them in summer.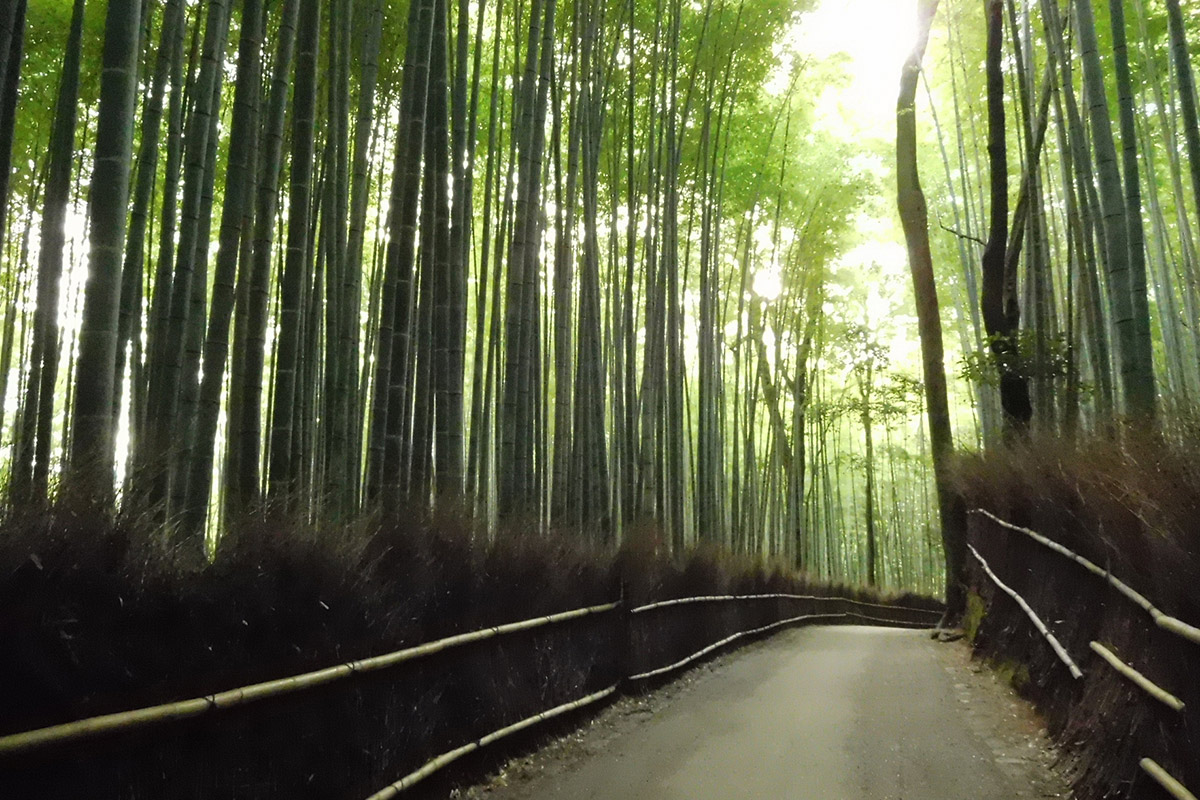 It would be better to travel in the morning hours, for example, or aim for cooler tourist spots such as "Arashiyama's bamboo grove".I still think it's hot, though.
Also, there are a lot of people because it is a famous tourist spot.For this reason, there is an impression that the services and stores for tourists are well developed.
Incidentally, it is not that far from Kyoto to Nara. It takes about 45 minutes by train.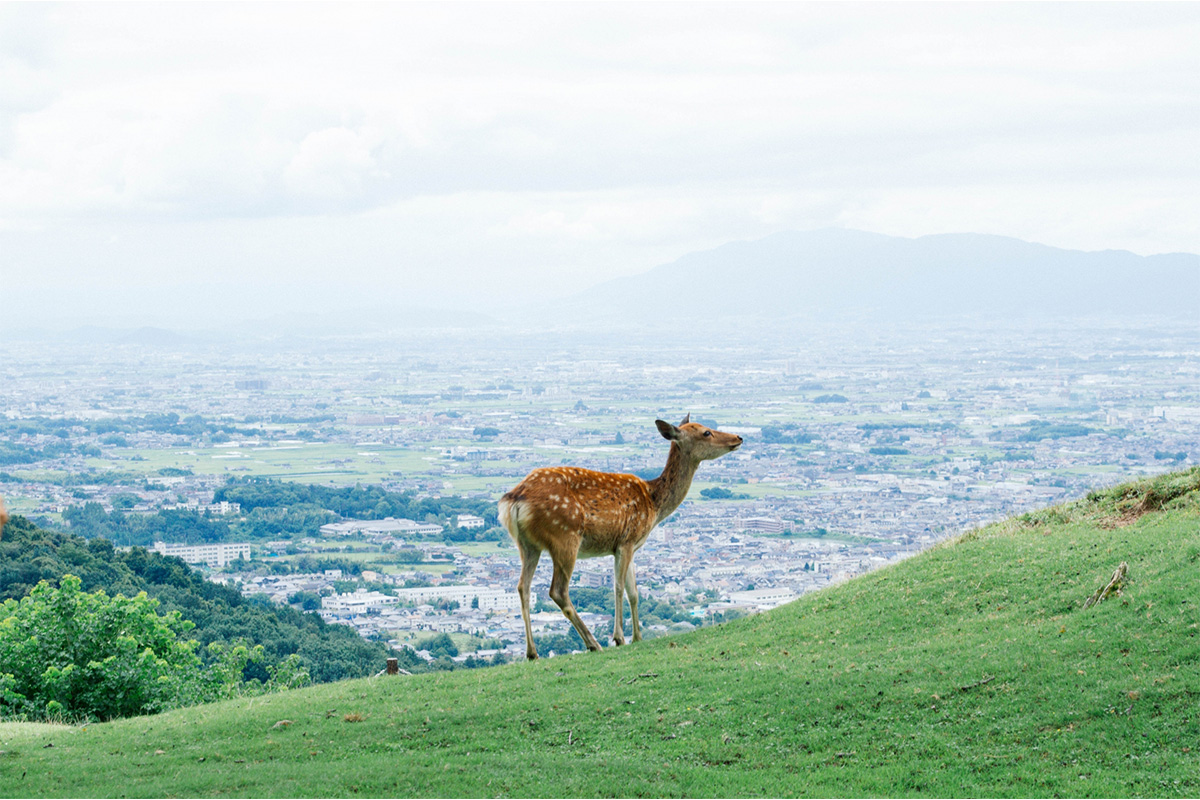 Nara also has cute deer, so it might be a good idea to visit Kyoto and Nara as a set.
If you want to visit a Japanese-like place in the vicinity of the capital city of Tokyo, the most major tourist attraction is Asakusa.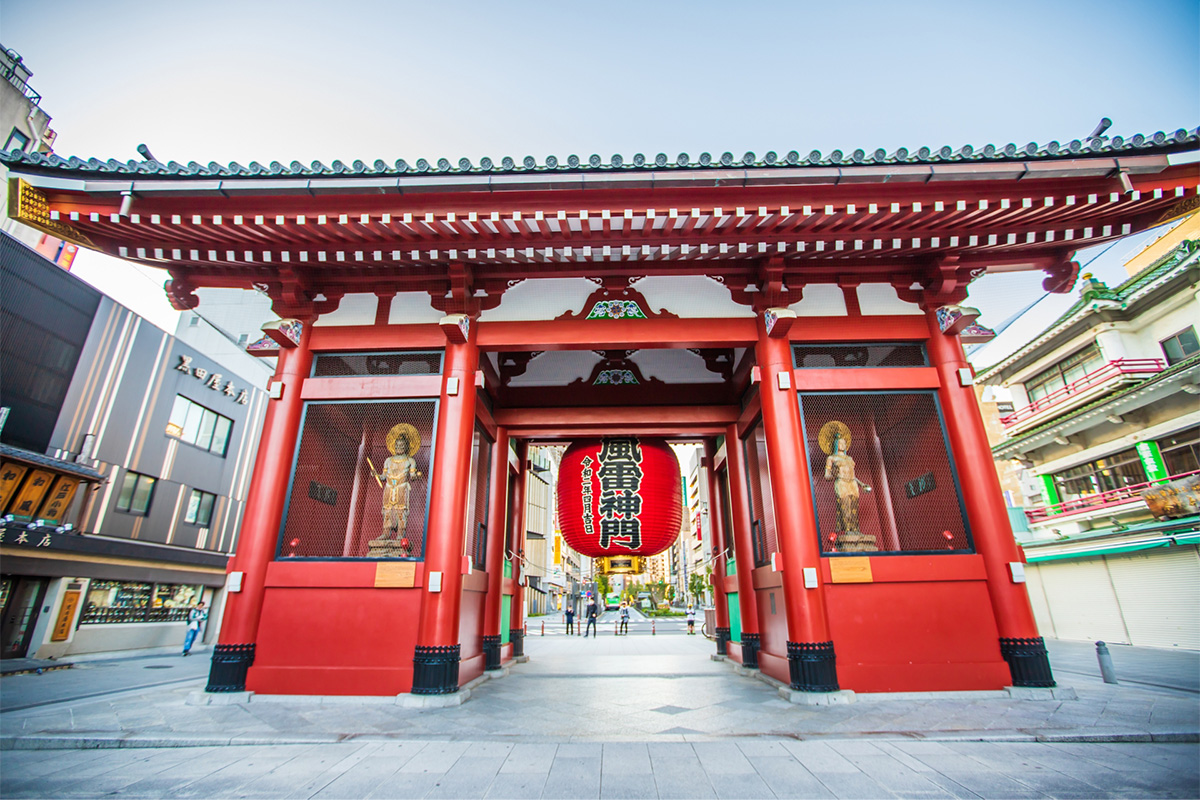 However, there is an impression that there are really a lot of tourists here as well. It's a classic, so you might go there once, but if you don't like crowded places, I wouldn't recommend it.
Oh yes, I would like to recommend one more town. It is a bit inconvenient to get there, but it is Shirakawa-go.
Shirakawa-go is also a really famous tourist destination. When asked "Which is your favorite tourist destination in Japan?", Shirakawa-go always ranks high on the list.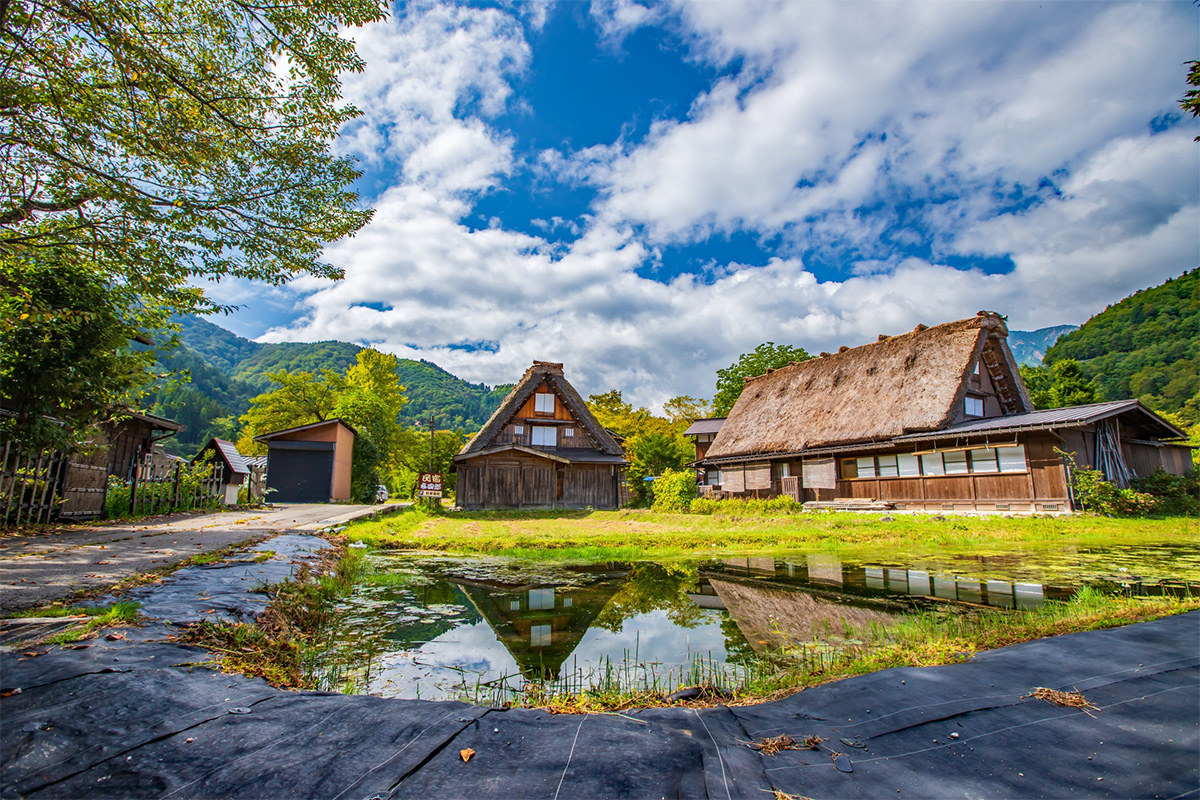 There is no train station in the vicinity, so basically use a car or express bus. Express buses can be taken from Nagoya or Kanazawa.
2. See Japanese castles!
The second recommendation is still a Japanese castle.
Castles represent the culture of the time, so I still think they are essential for the first sightseeing.
There are several castles that I recommend, but I think "Himeji Castle" is the one most often visited by foreigners.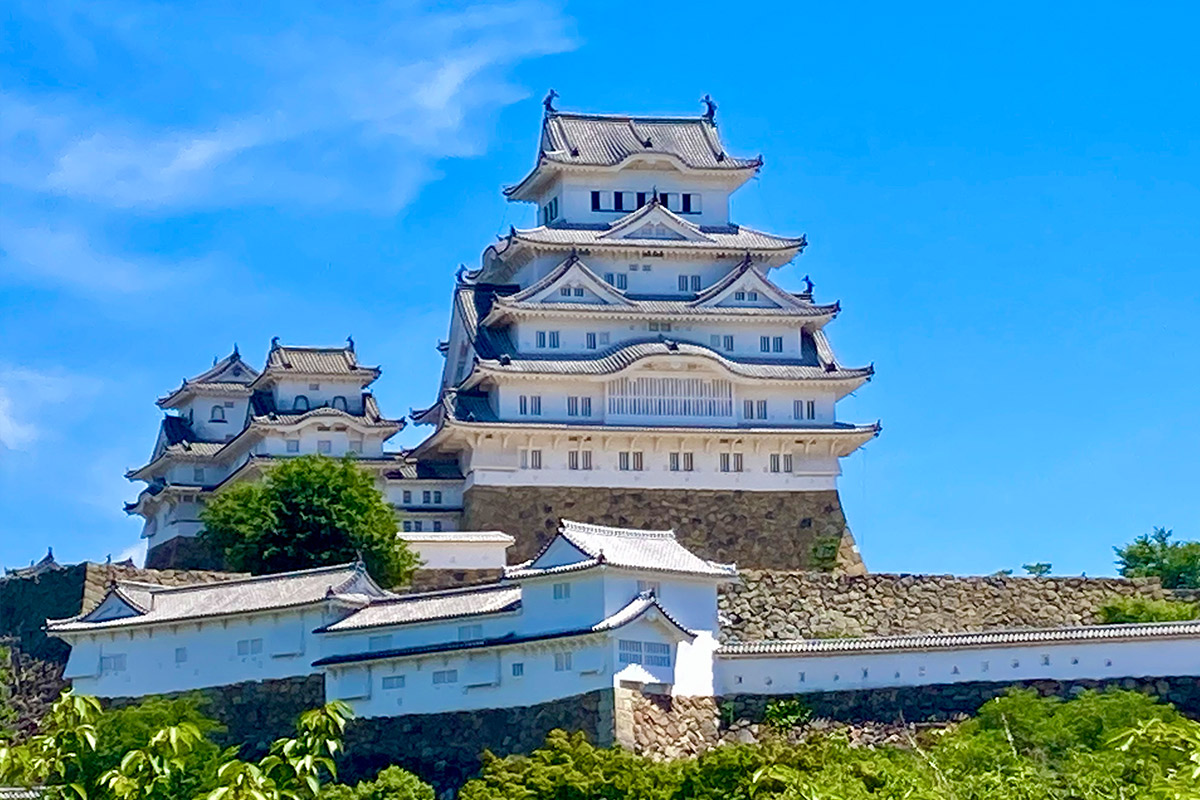 Beautiful white walls. By the way, you can also enter the castle.And it is quite large and quite a walk.From the inside, you can take a good look at the construction of the castle, and outside, it looks like a white bird, and many people take pictures of it.
One disadvantage of visiting Himeji Castle is that there are no famous tourist attractions around.
There are relatively local tourist attractions, and with a car, sightseeing around the area can be quite enjoyable, but it may be inconvenient for users who take the train.
One castle that is easy to visit by train is Osaka Castle.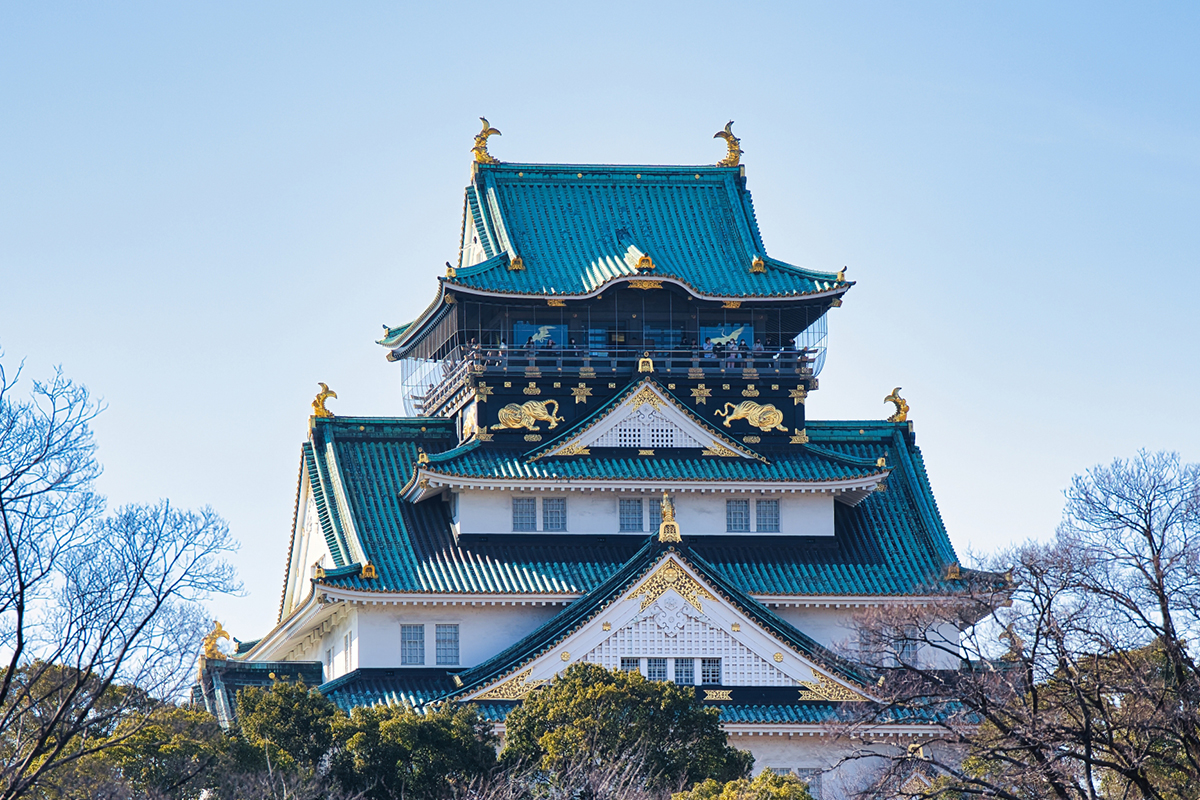 This place is also very popular among foreign tourists.Osaka has an airport and faces Kyoto and Nara.The advantage is that it is easy to get to major tourist destinations.
Osaka Castle can be reached on foot from the nearest station, giving the impression that there is a lot of support for those who want to do train sightseeing.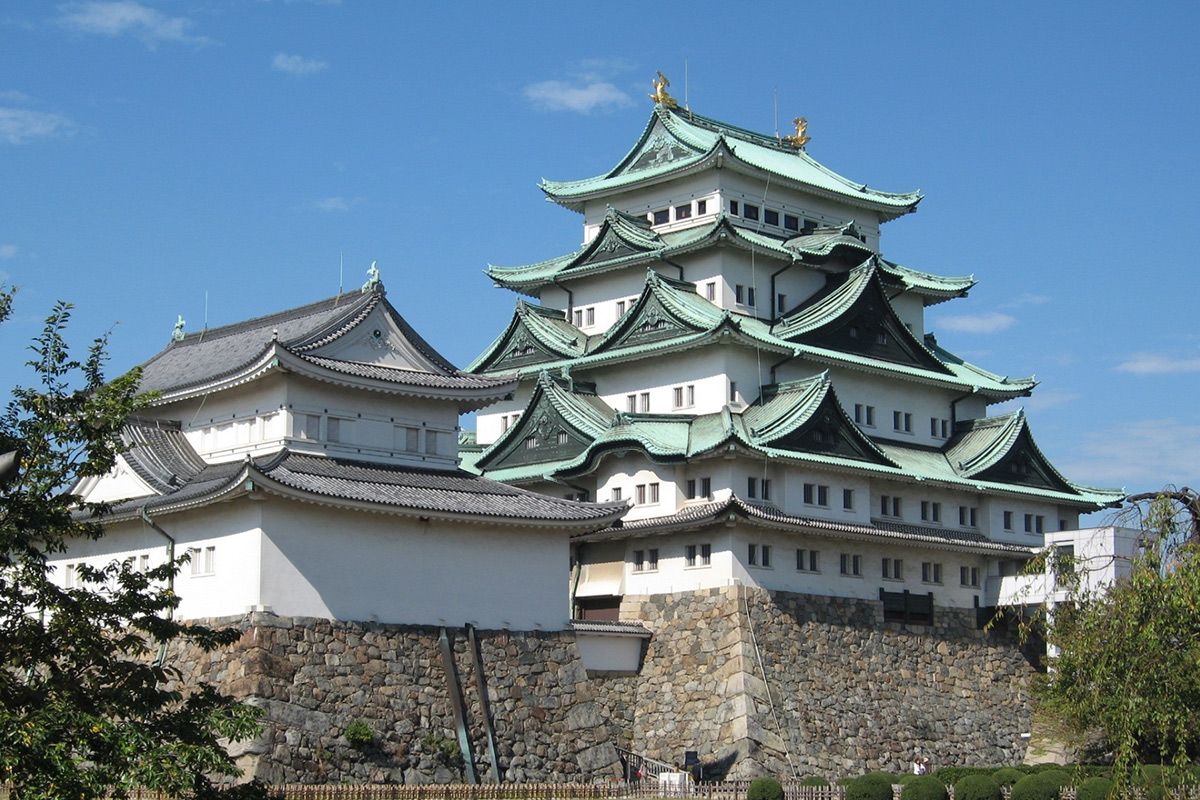 Nagoya Castle is also within walking distance from the station.There are international flights to Nagoya as well, so if you arrange your itinerary well, you can save time.
There really are a lot of castles in Japan, so it might be a good idea to visit one that you like on a hunch.
3.See temples and shrines!
Temples and shrines can be found in various places throughout Japan.
Here are some temples and shrines that are especially popular among foreign tourists.
Nikko Toshogu Shrine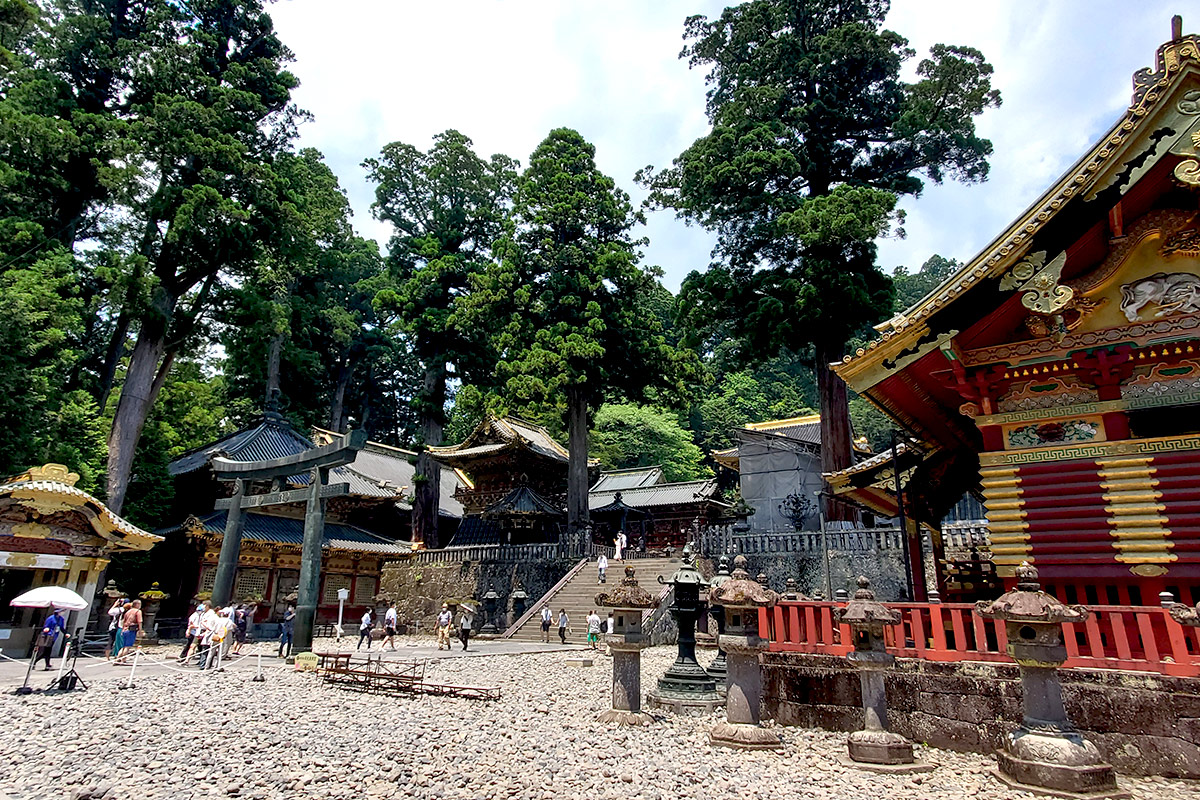 It takes about two hours from the Tokyo area, but Nikko Toshogu is very popular.
Enshrined at Nikko Toshogu Shrine is Tōshō Daigongen, a deified version of a very famous Japanese shogun named Tokugawa Ieyasu.
The very glittering exterior and decorations make visitors very happy.
Some people make Tokyo the center of their sightseeing and make a one-day trip to Nikko Toshogu Shrine.
Fushimi Inari-taisha shrine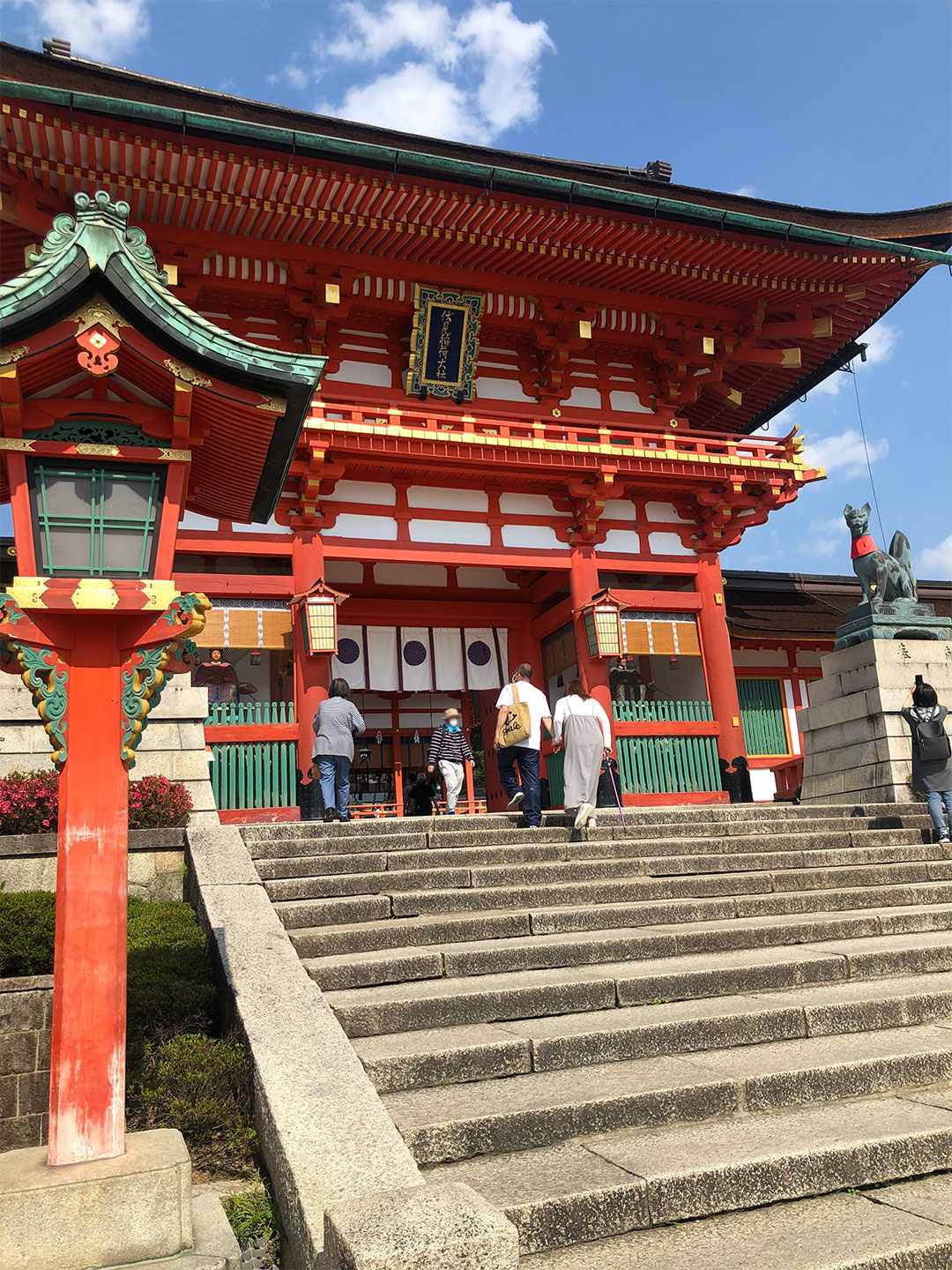 For shrines, Fushimi Inari Taisha in Kyoto is still the most popular.
The famous red torii, several of which have been erected.*Torii is a gate.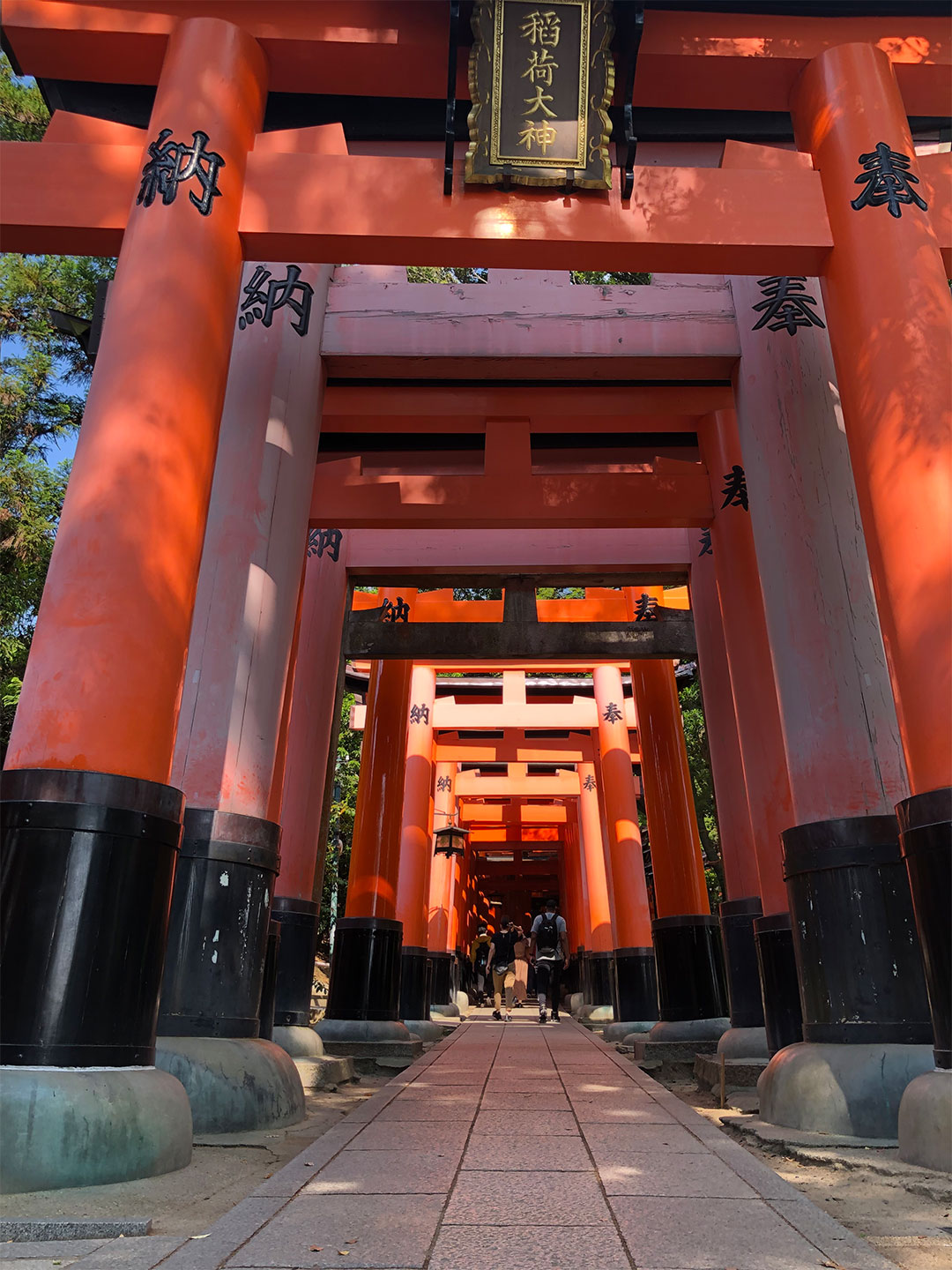 Yes, Kyoto has many stores where you can rent kimonos. *Kimono is a traditional Japanese kimono.
So, we recommend the experience of sightseeing at these shrines wearing a kimono.
Kinkakuji Temple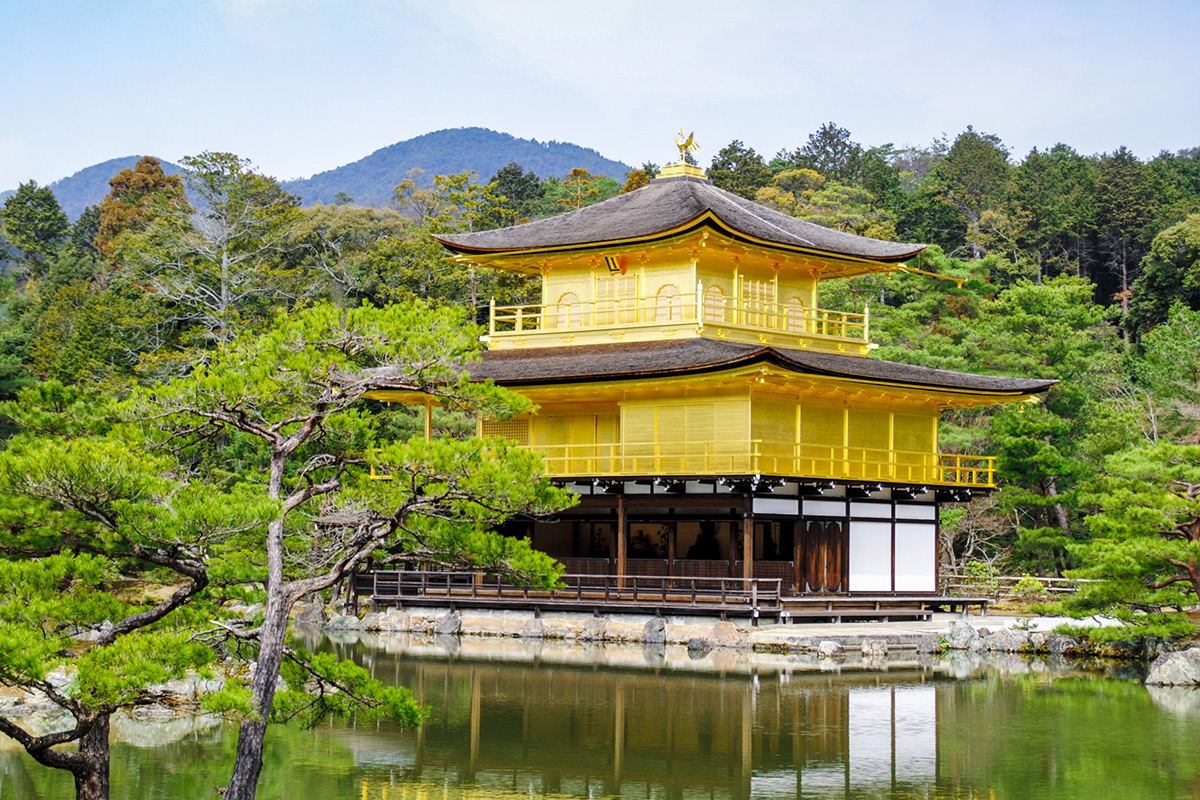 In terms of visual splendor, the Kinkakuji Temple is hard to miss. It is located in Kyoto.
The temple is very well known for its golden color.
Itsukushima Shrine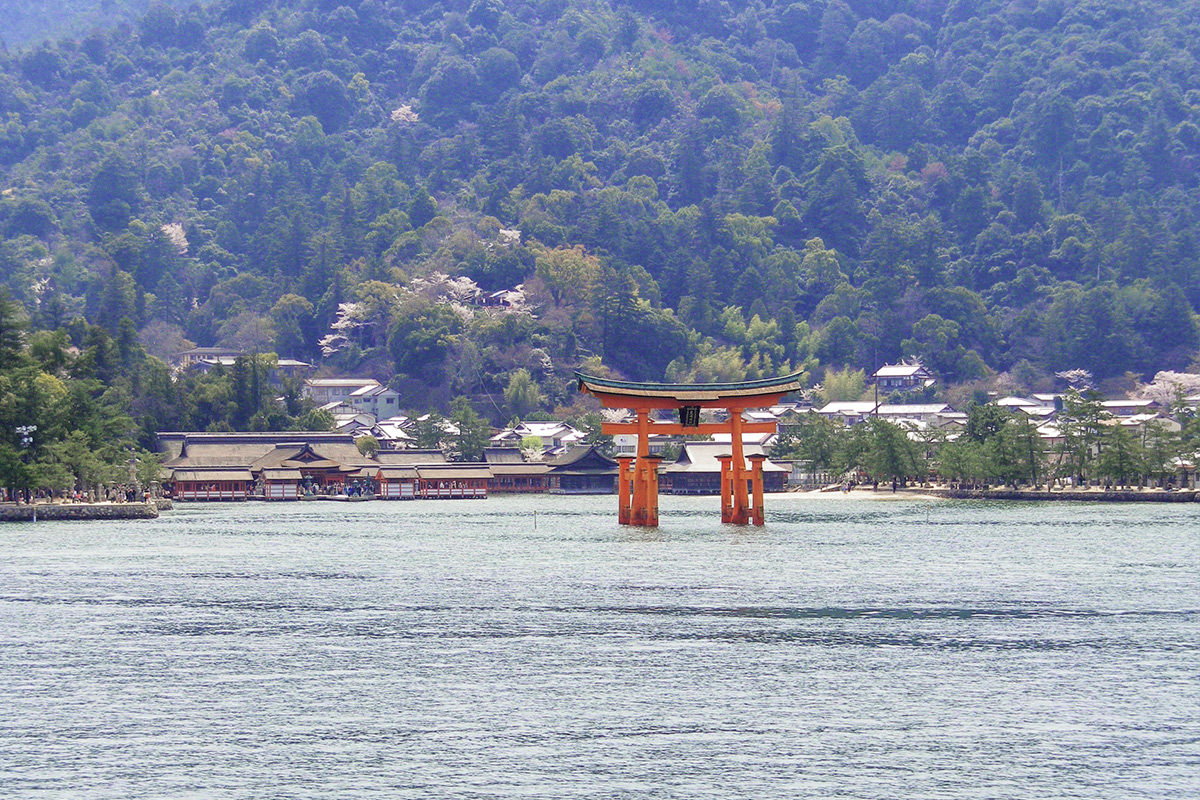 If you go to the south of Japan, you should definitely visit Itsukushima Shrine. It is a bit of a hassle as you have to take a ferry to get there, but on a clear day, Itsukushima Shrine is very beautiful with the reflection of the water.
4.Let's go to a Onsen(hot spring)!
Onsen is still indispensable for people to experience Japanese culture.
Basically, everyone gets naked in a large bathhouse, but if that is embarrassing for you, you might want to go to a ryokan(Japanese hotel) that has a hot spring in the room, although it is a bit more expensive.
There are several recommended places to visit in Onsen, but let me introduce a few places that are popular among foreign tourists.
Kawaguchiko Onsen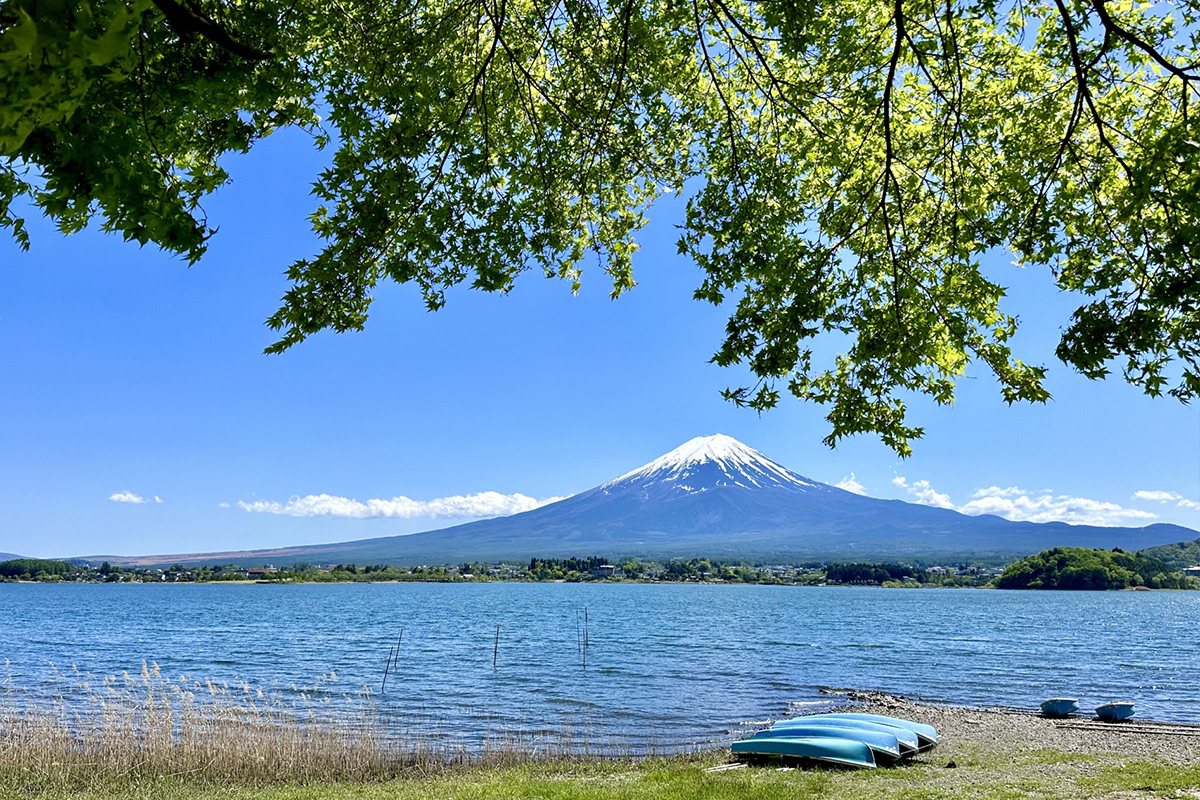 Popular because of its proximity to the famous Japanese mountain, Mt.The seasonal scenery is also nice!
Atami Onsen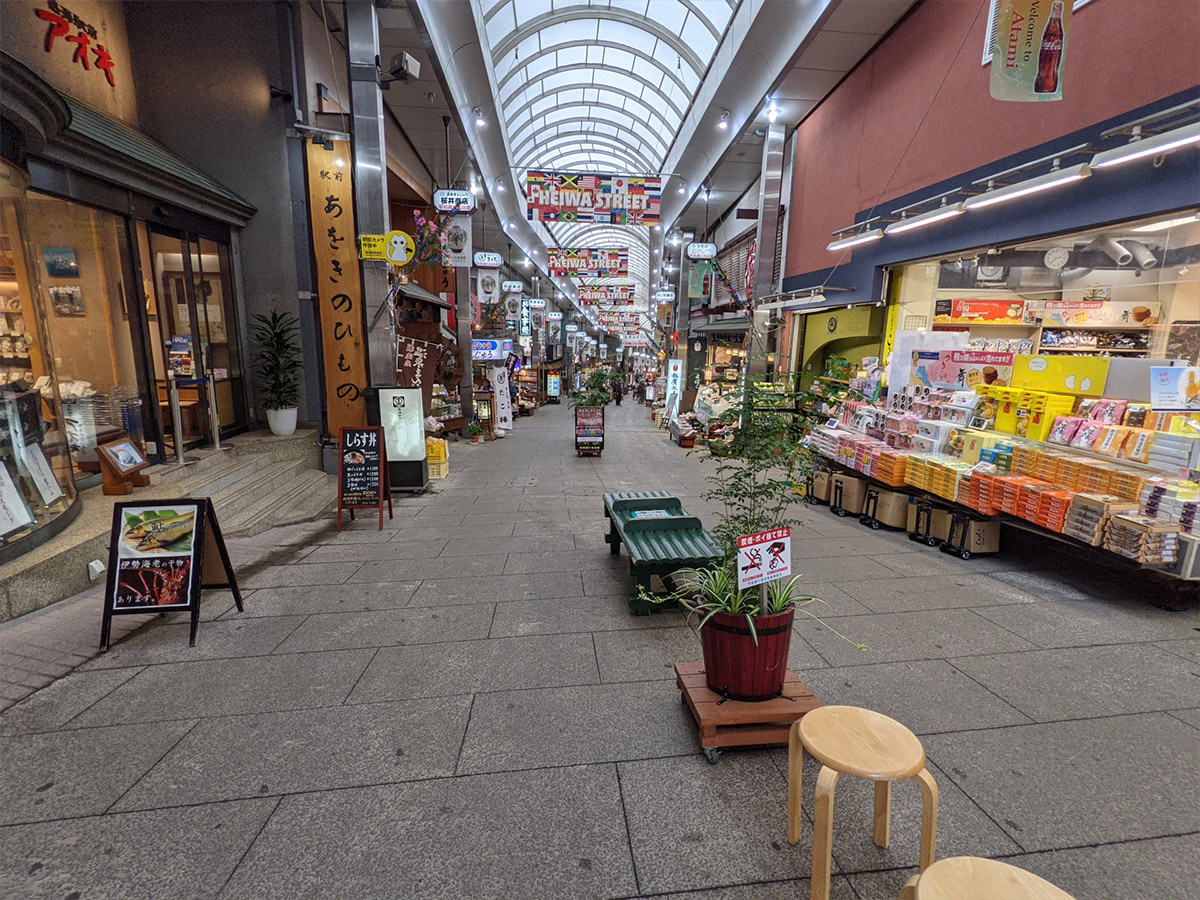 Onsen area is easy to reach by Shinkansen.I think it takes about 1 hour and 45 minutes from Tokyo. It is a traditional hot spring area where you can relax.
Kinosaki Onsen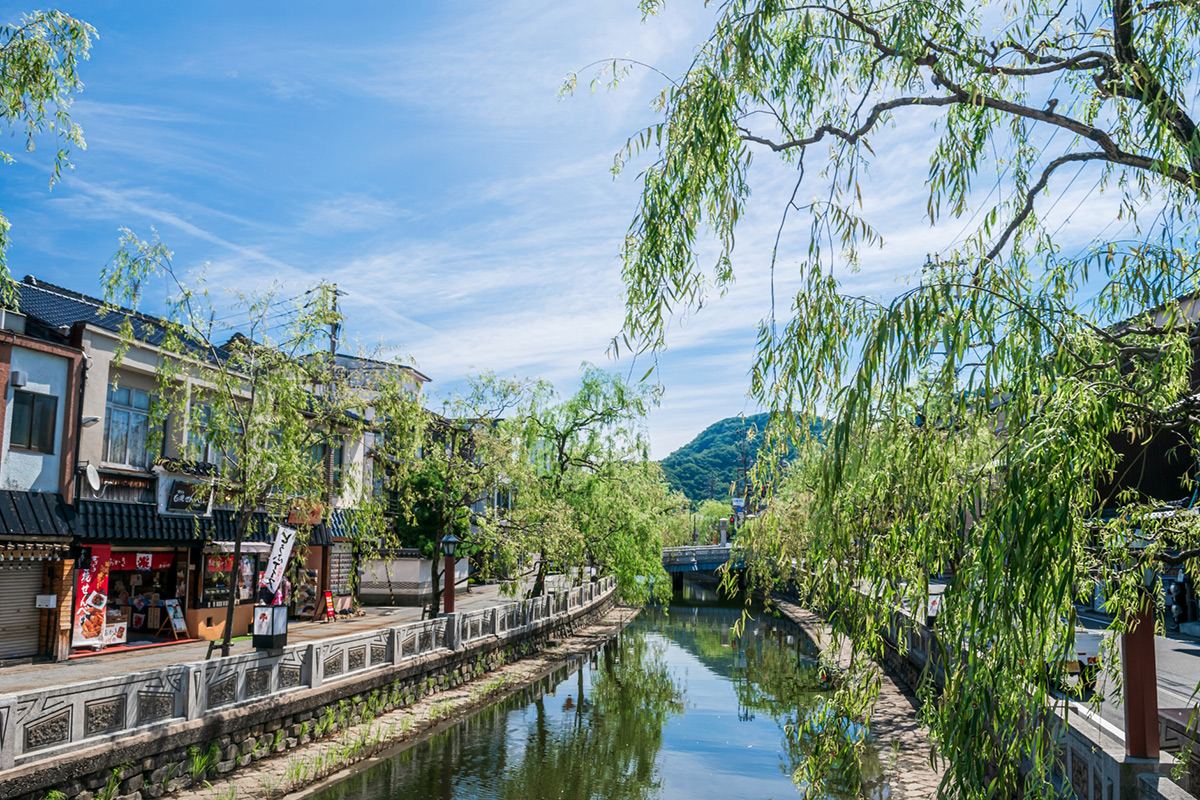 Kinosaki onsen is a hot spring resort that is easy to reach for visitors to the Kyoto area.
You can also wear a yukata(Japanese traditional clothes) and stroll around Onsen Street at night.
Arima Onsen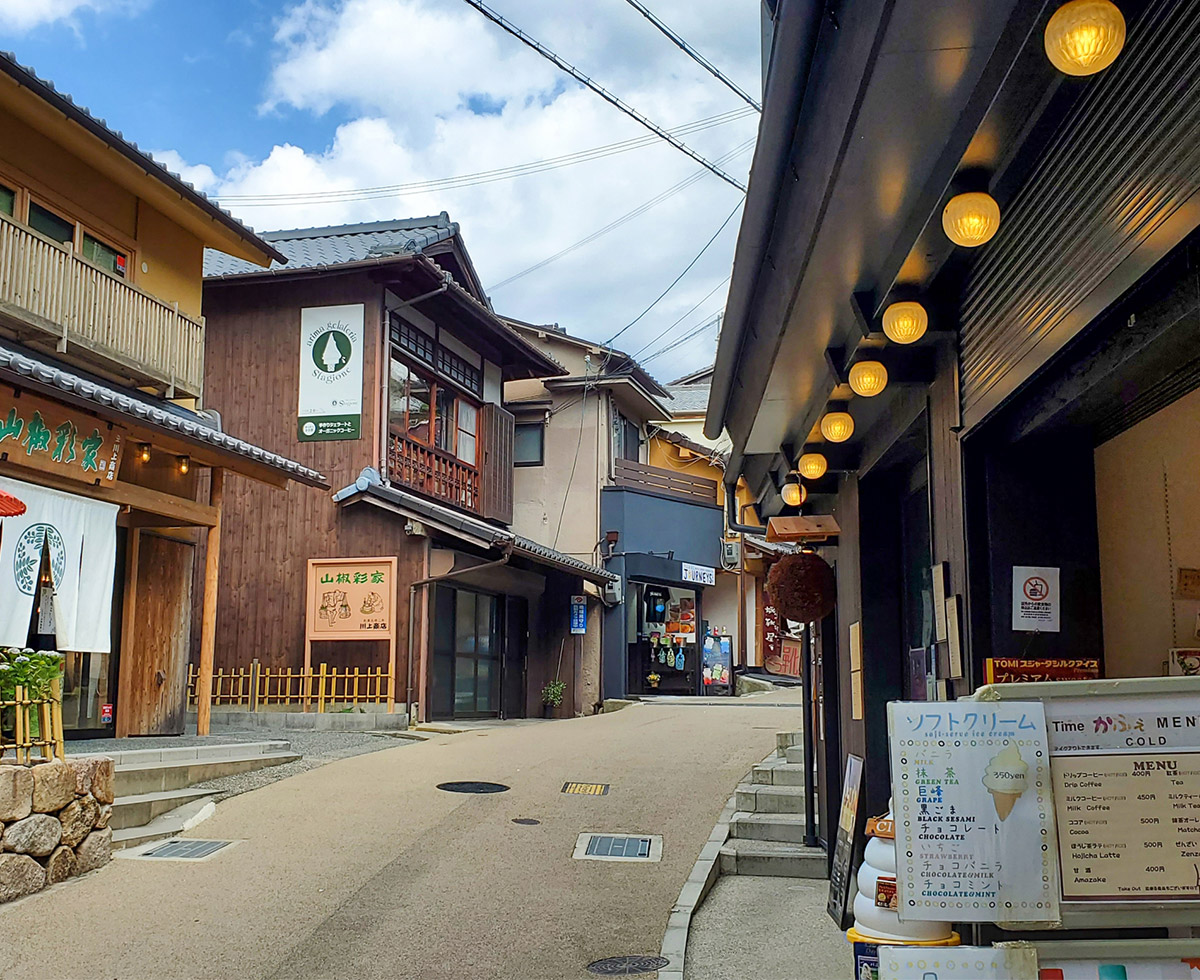 Arima Onsen is the Onsen town recommended for visitors to Osaka.The compact Onsen Street has a variety of stores and places to eat.
5.Enjoy the flowers and scenery of the four seasons.
The landscape of Japan changes drastically from season to season.
The most appreciated season is the fall foliage season.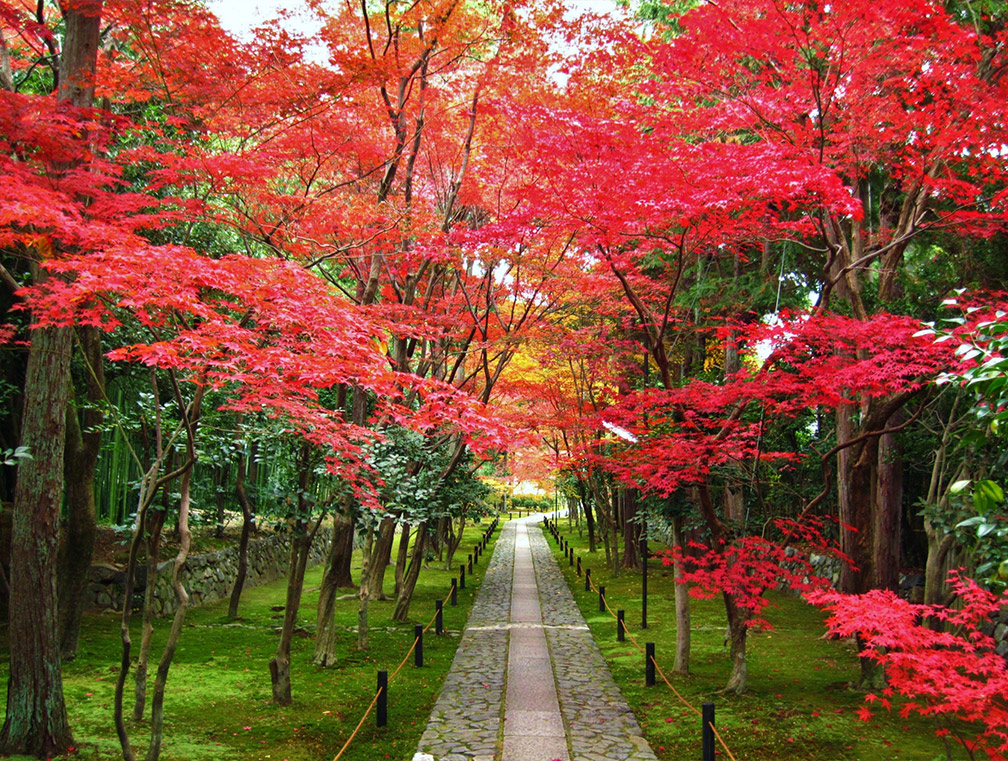 After that, I guess it's time for the cherry blossoms to bloom(Japanese say SAKURA). It rains a lot, but it is beautiful to see all the pink flowers bloom at once.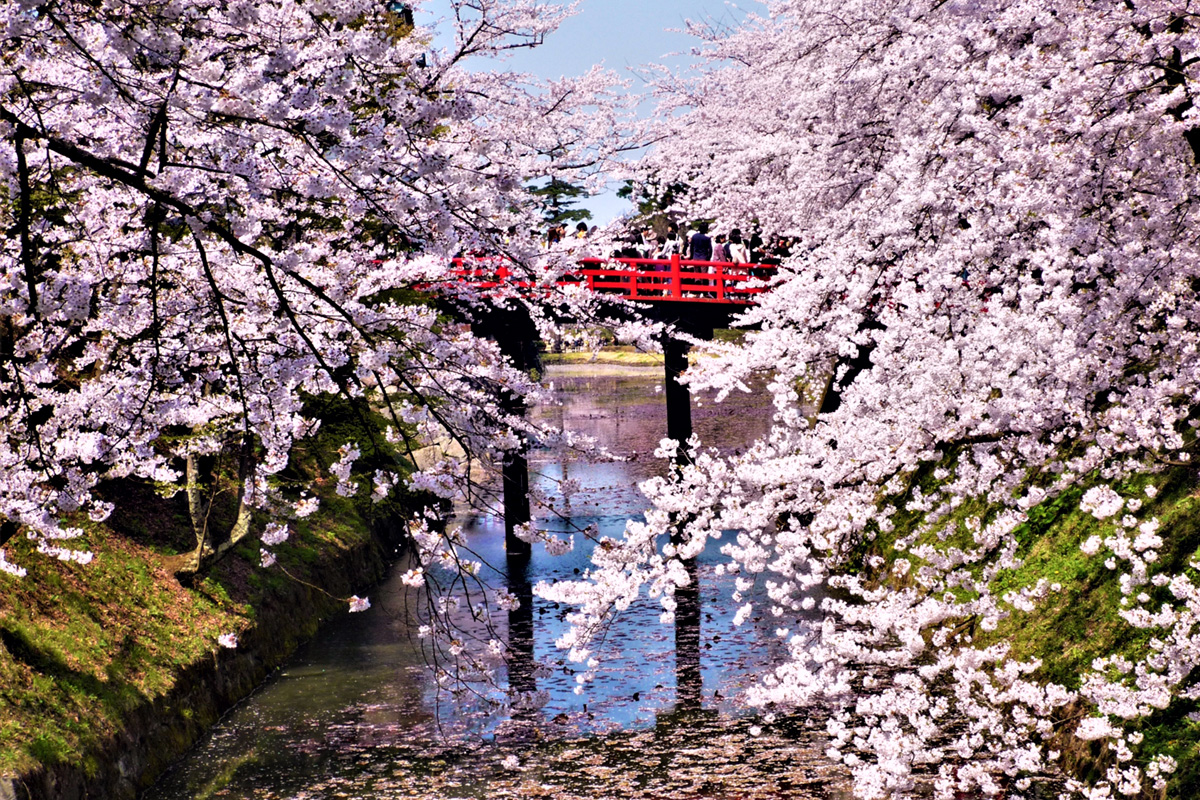 In other seasons, Ajisai, which blooms in June, is also good. It rains a lot, but it is a beautiful flower even when wet.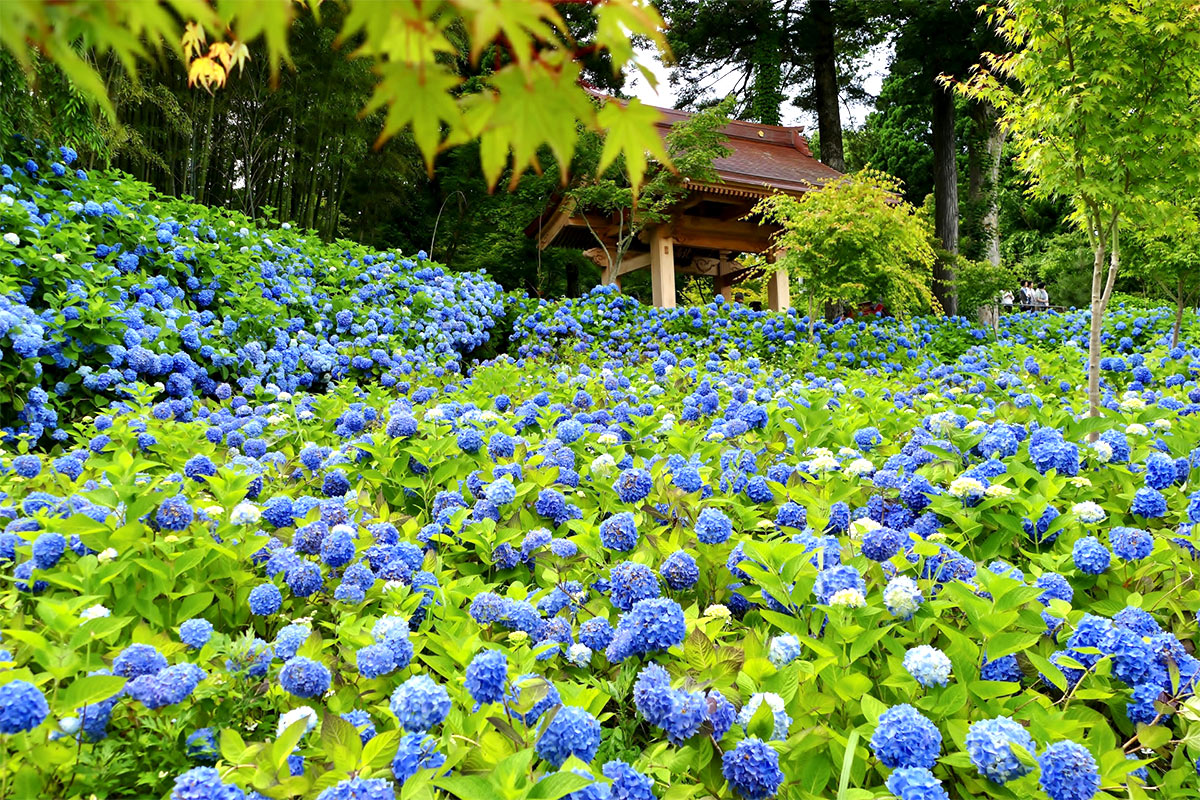 Also, "blue momiji" is recently popular from May to July.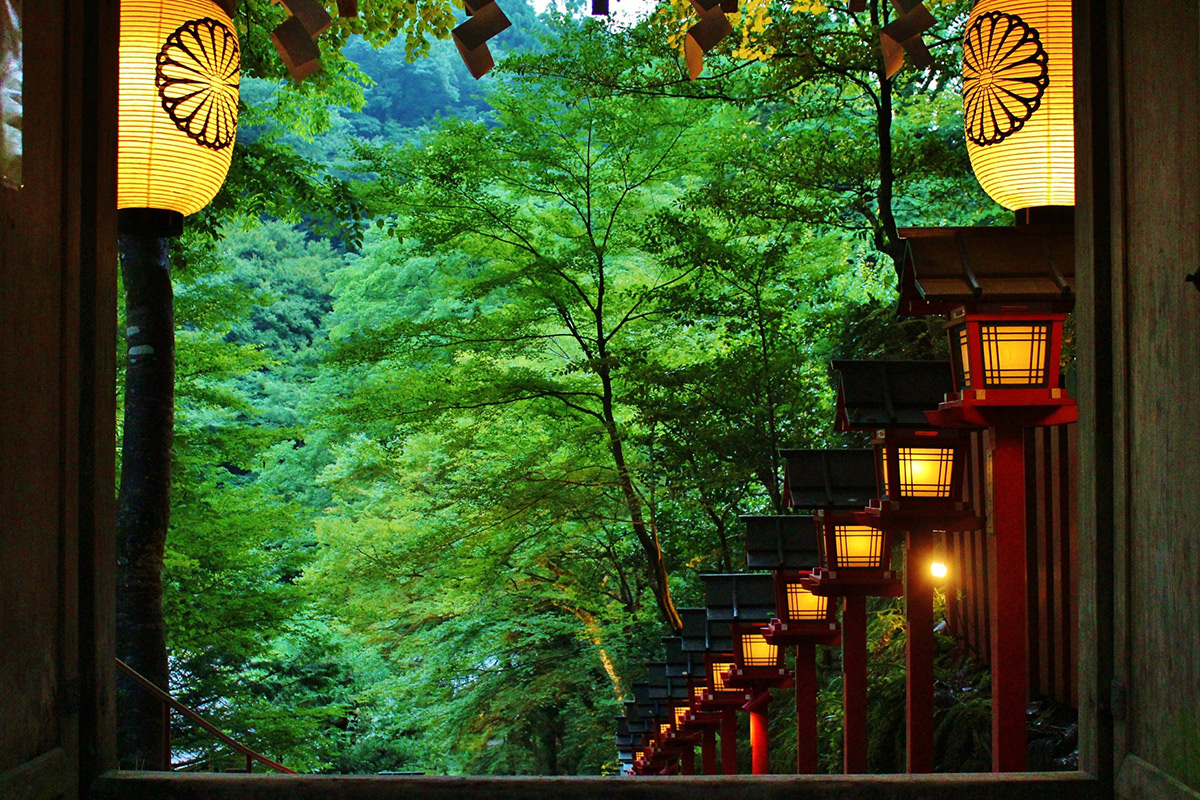 On the other hand, I like to go to areas with beautiful snow from cold December to about February.Hokkaido and Tohoku regions.
Some places have snow festivals.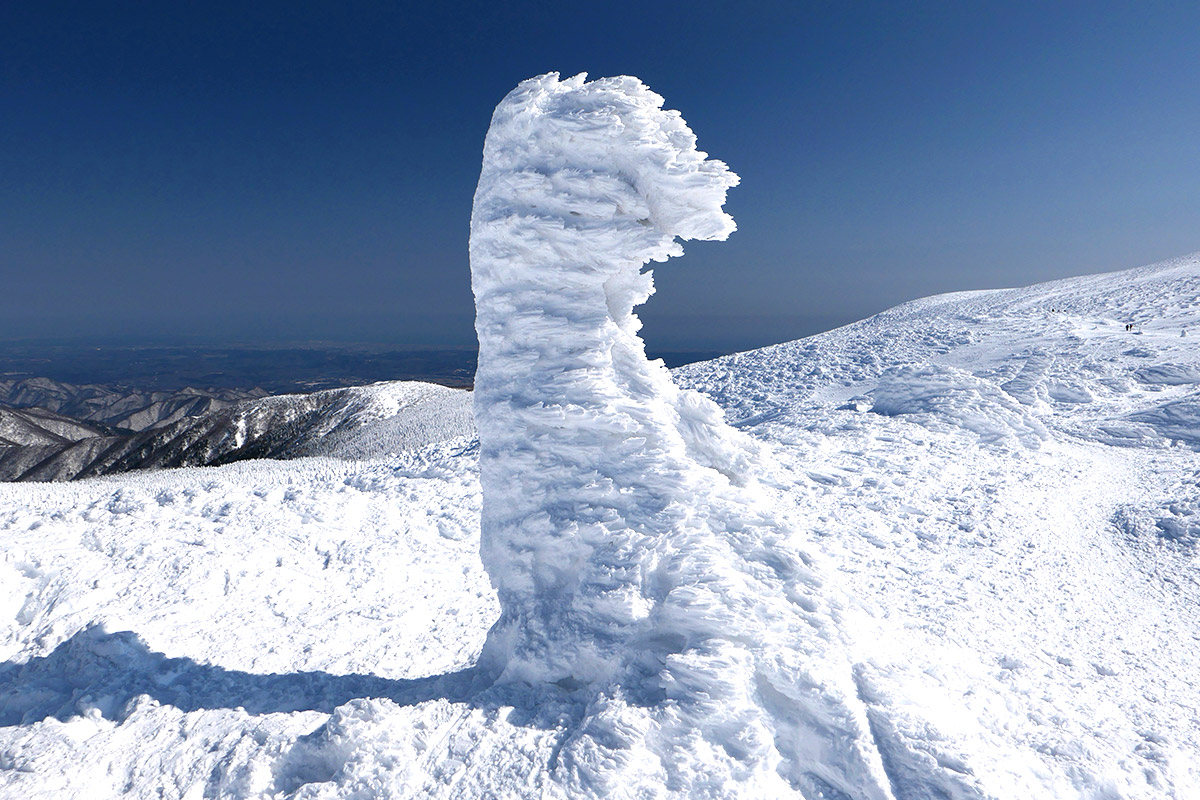 One way to do this is to check the season you are going and visit places with seasonal attractions.
I have listed the most major tourist attractions, but there are so many more in Japan. From small places to very famous ones, I will introduce them in this blog!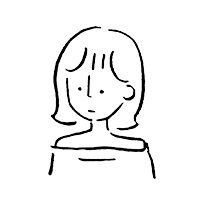 aki