Introducing the new hotel that opened in Osaka! "OMO7 Osaka" by Hoshino Resorts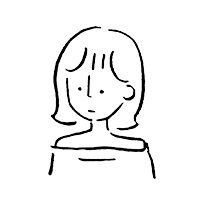 Written by aki
2022.06.04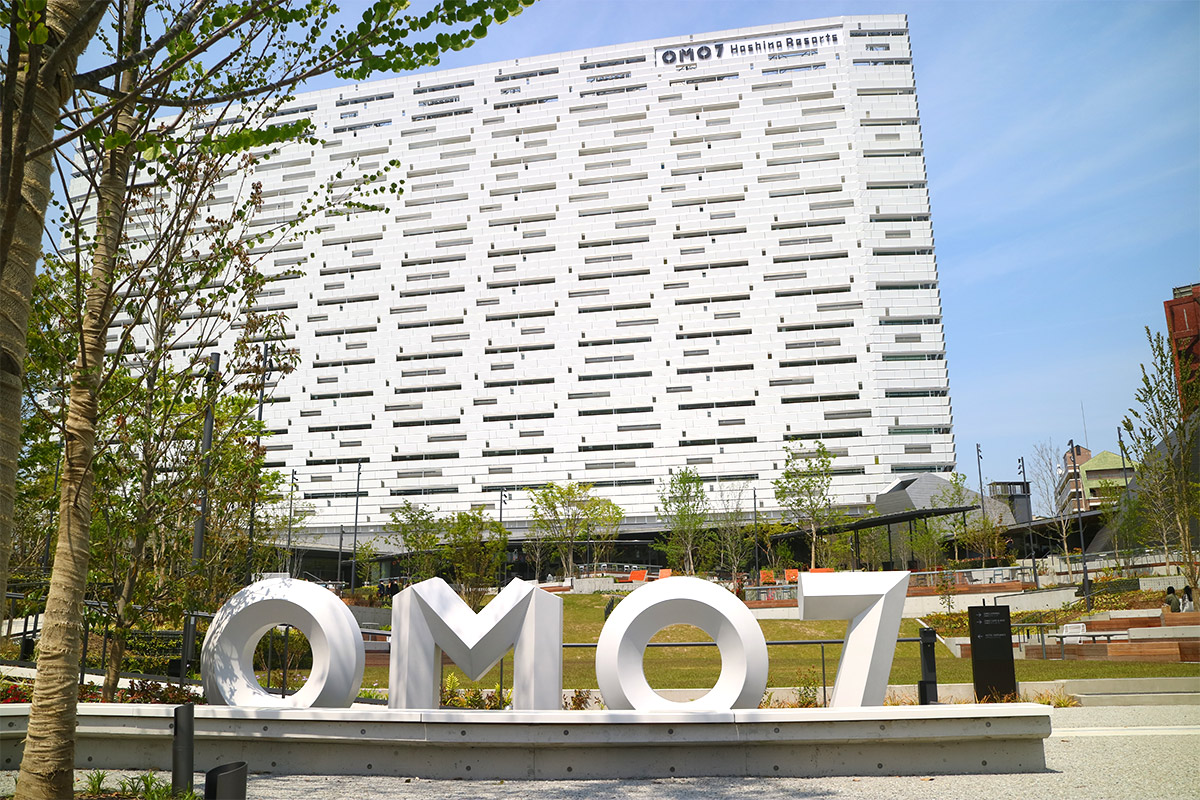 Osaka Bob, a leading source of information about Osaka, Japan, has informed me that a new hotel has opened in Osaka!
*Click here to visit the website operated by Osaka Bob.
OMO7 Osaka by Hoshino Resorts is not only a place to stay, but also a gourmet and fun-filled experience.
Osaka Bob gave us his recommendations for enjoying OMO7 Osaka.
A hotel for the joy of urban tourism!
OMO7 Osaka by Hoshino Resorts is located right in front of "Shin-Imamiya Station" of JR and Nankai Railway.
You can go there without transferring from Kansai International Airport.
It is also close to the Osaka Metro station, providing excellent access to "Umeda", "Namba", and "Shinsaibashi", popular sightseeing areas in Osaka.
You can walk to Shinsekai, an area bustling with restaurants!
OMO, produced by Hoshino Resorts, is a brand for city tourism. The concept is "a city tourism hotel to discover the wonders of the city".
There are fun tricks throughout the hotel.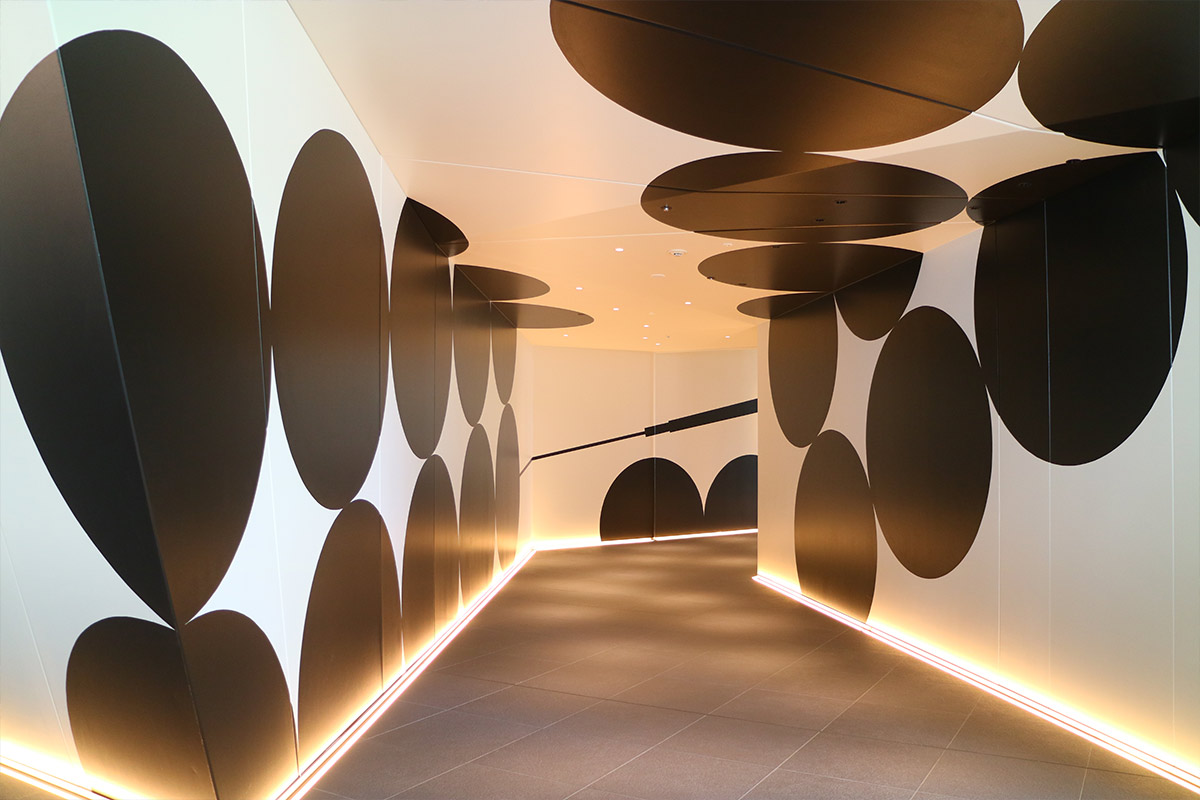 For example, this passageway is inspired by "Takoyaki", a local Osaka delicacy.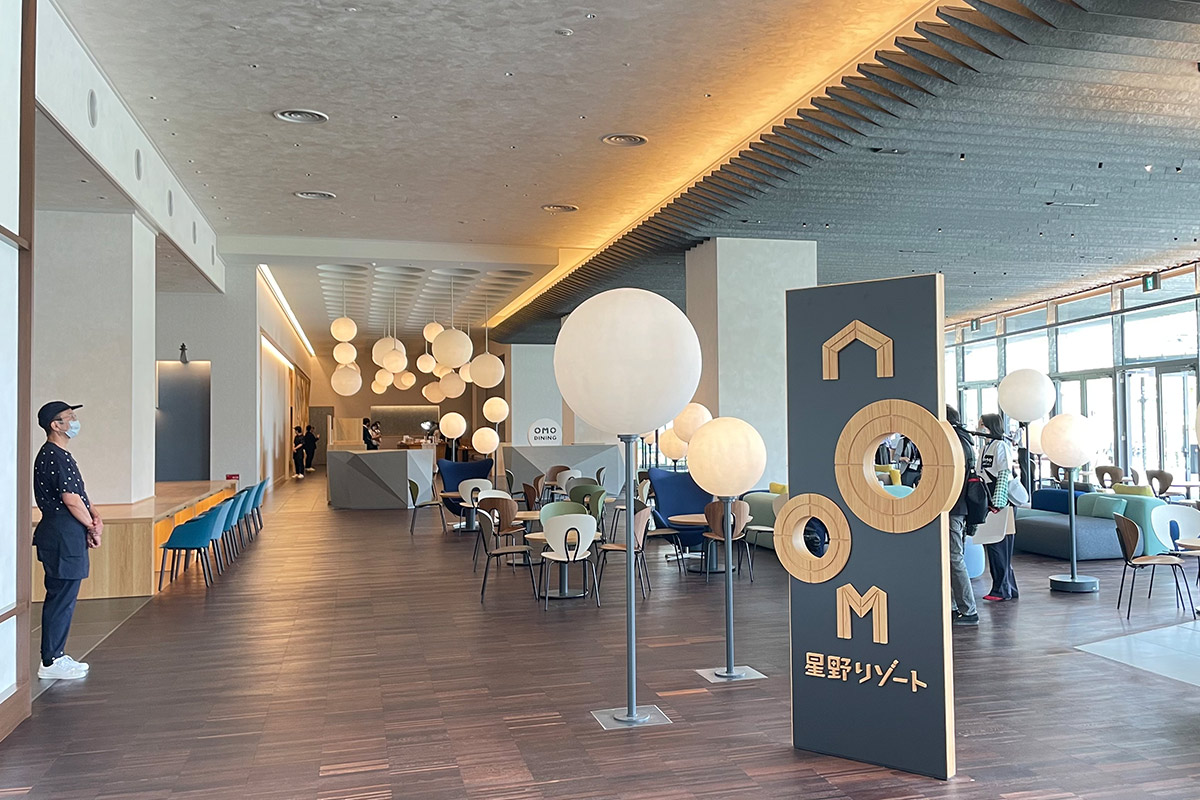 Very open public space!
This is where the check-in counter and store are located.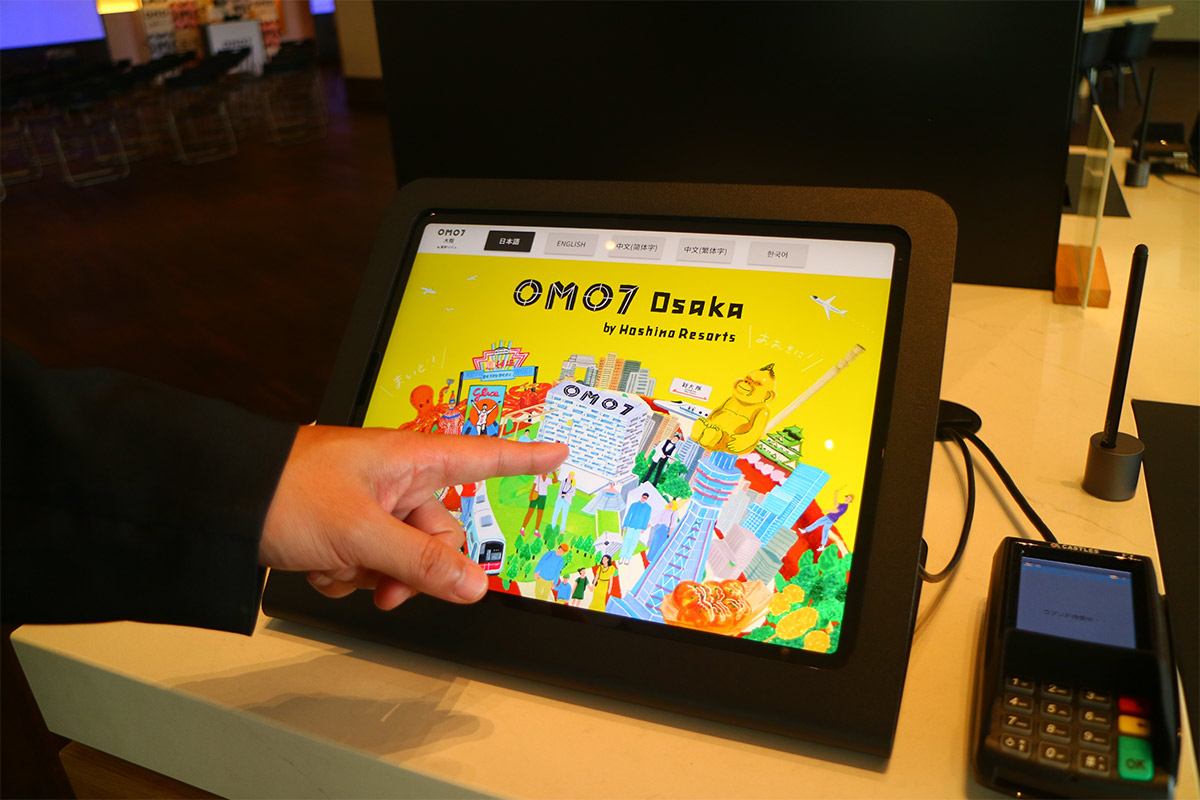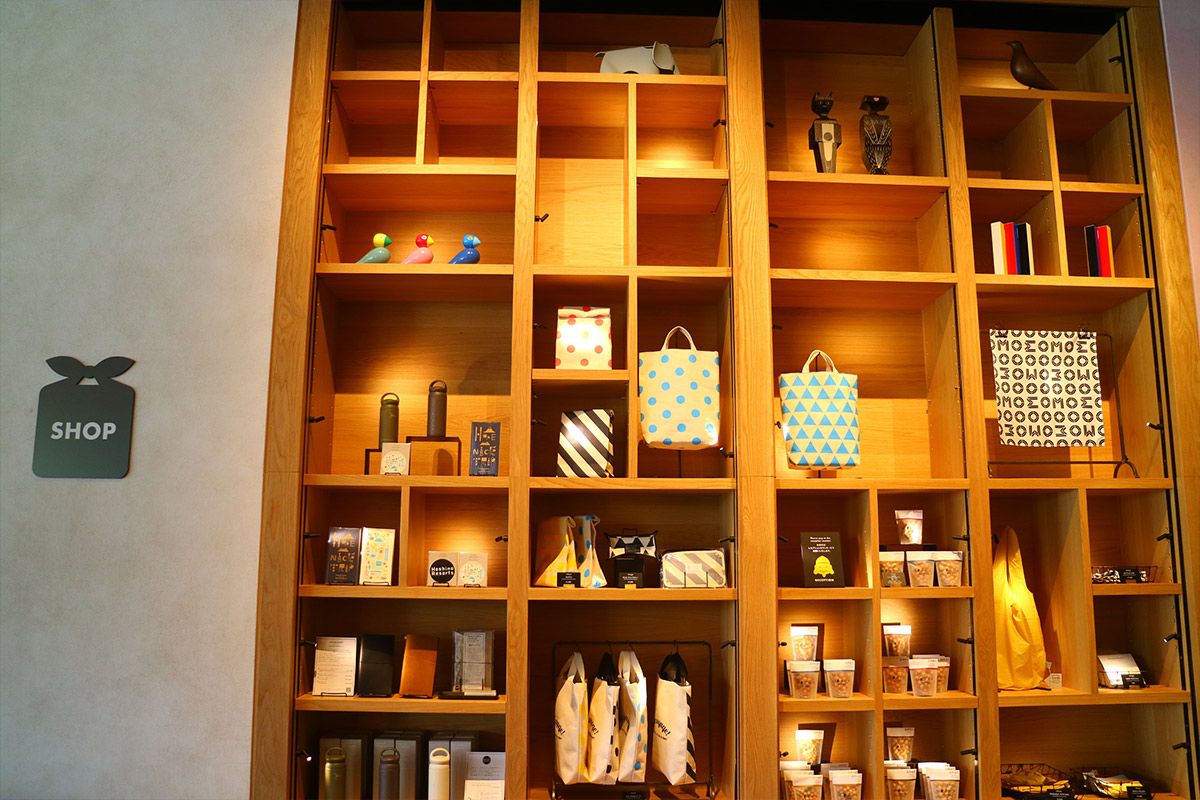 You can also view a map of the area that includes typical spots in Osaka and stores recommended by hotel staff.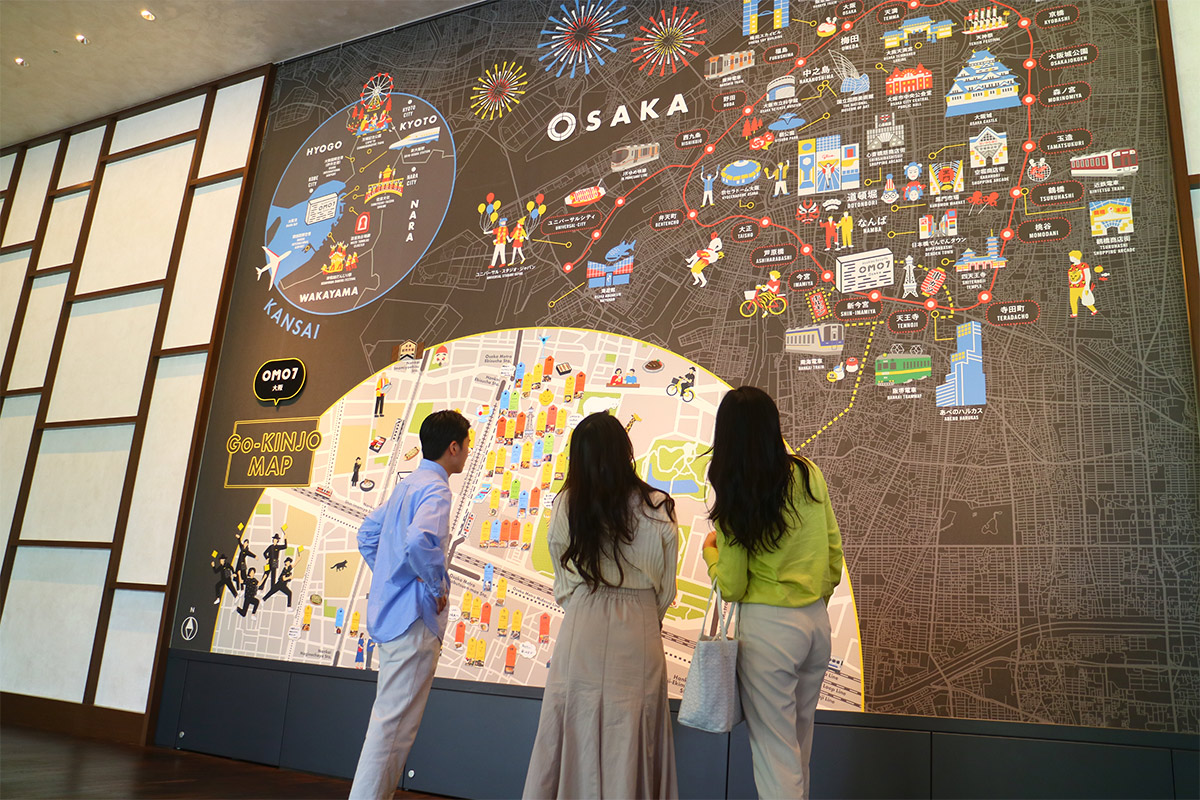 Enjoy Osaka's unique hospitality!
In front of the hotel is the "Miya-green", a vast garden area of approximately 7,600 square meters.
Stylish deck terraces are arranged around a large lawn area.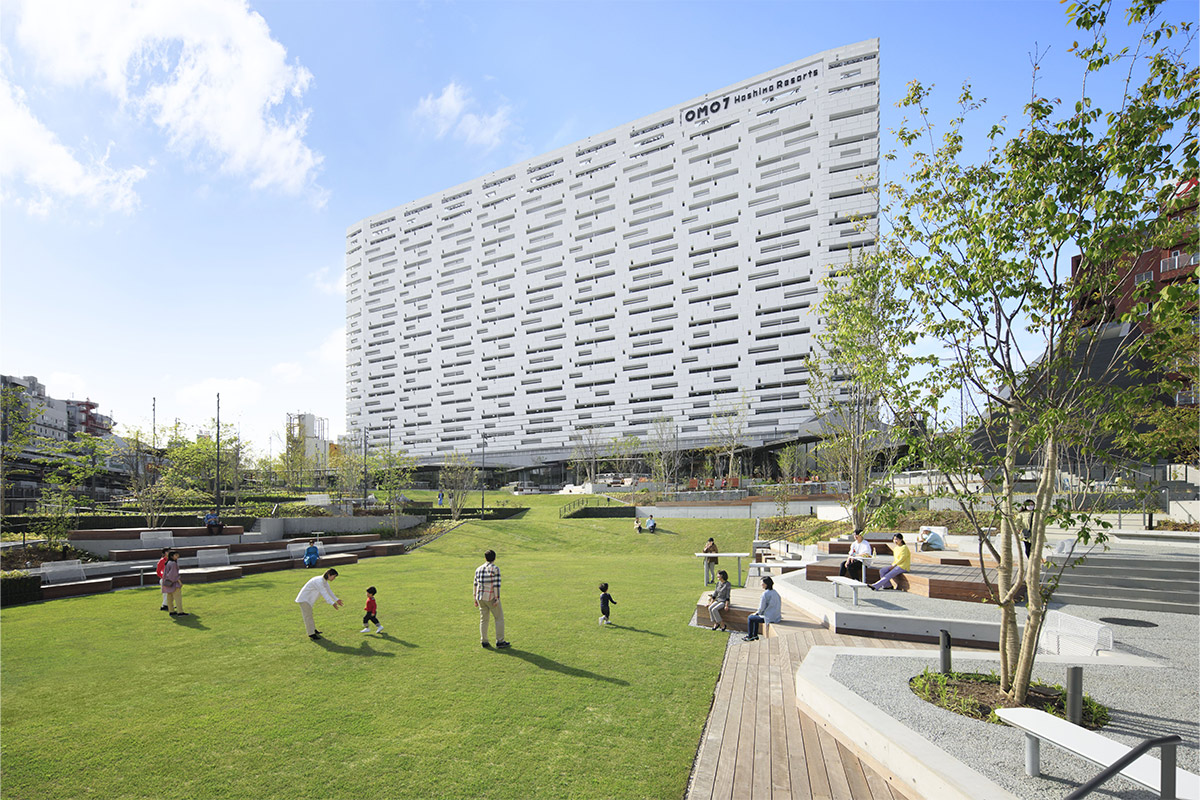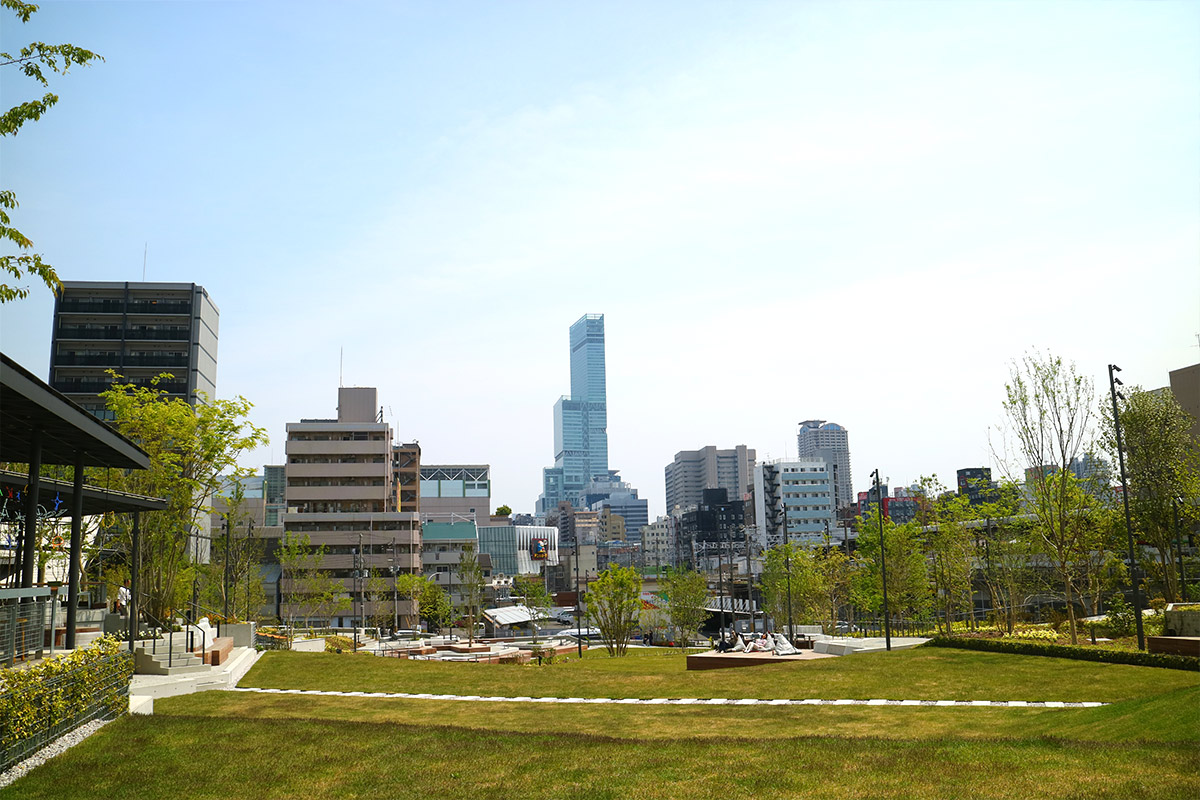 You can also see Abeno Harukas, a famous tourist attraction in Osaka!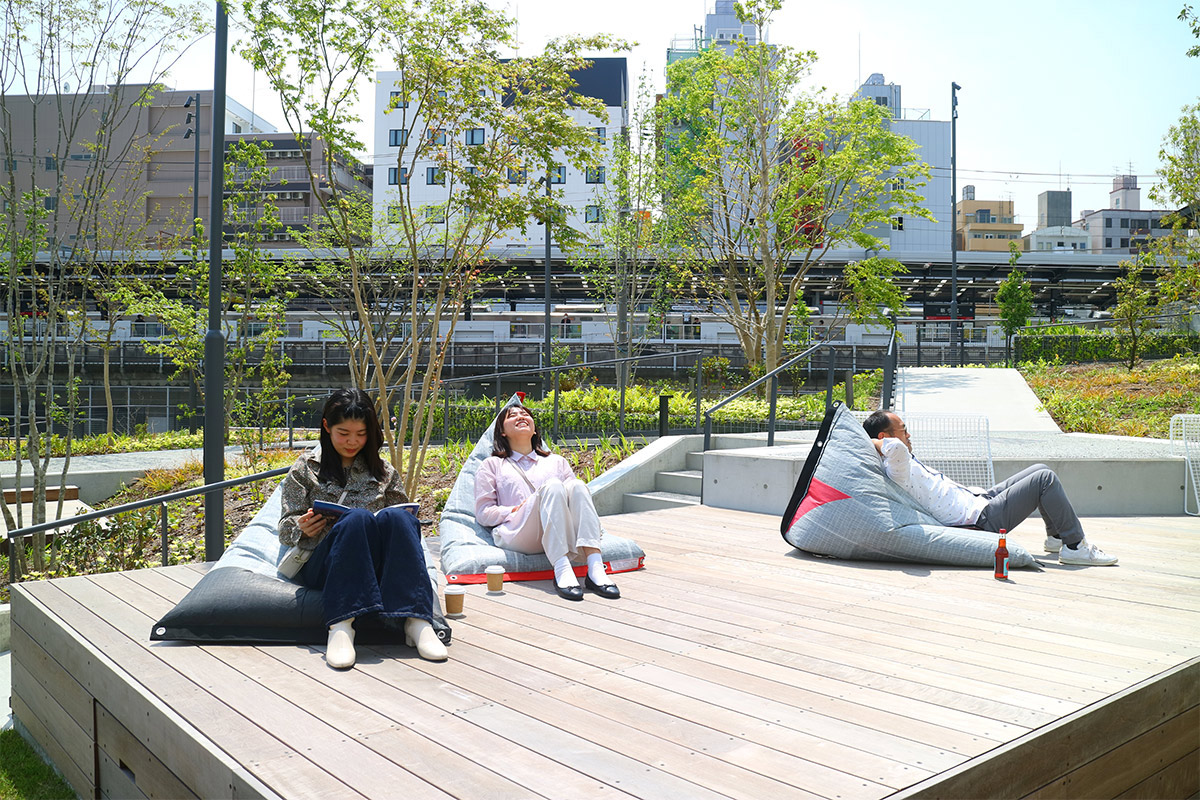 There is also a bath on the premises.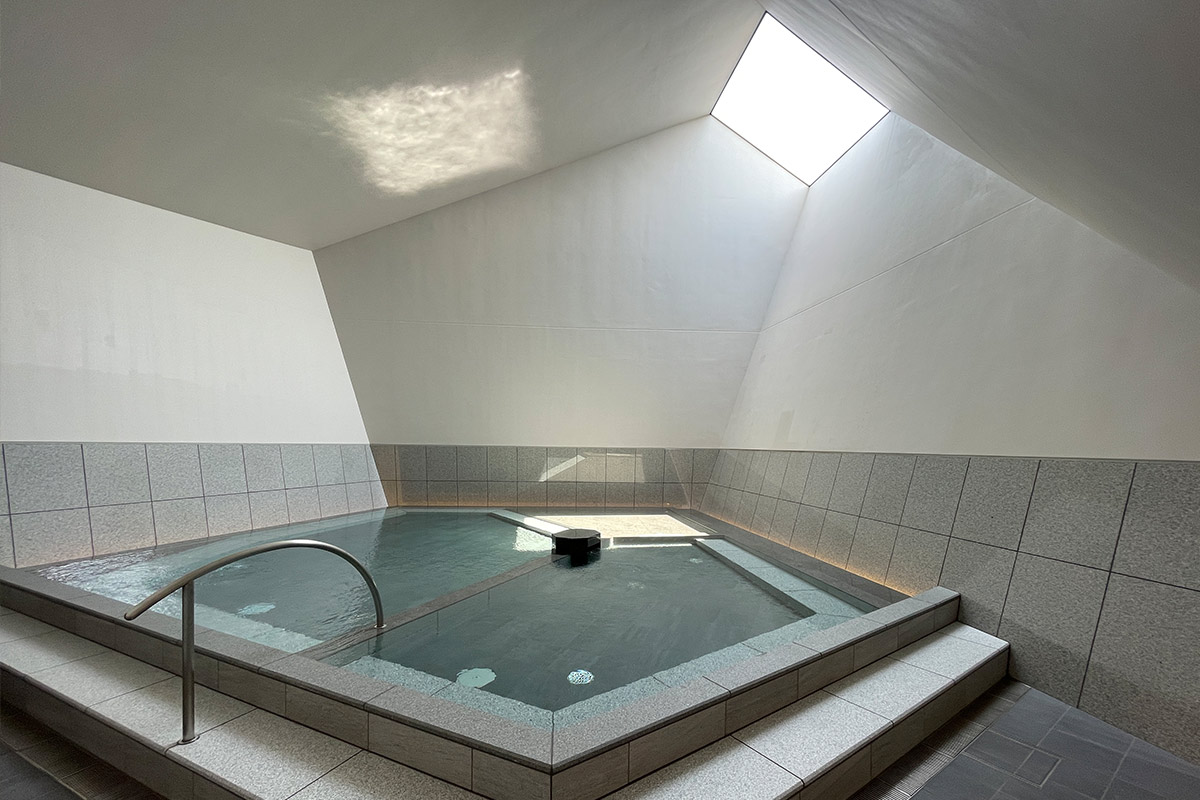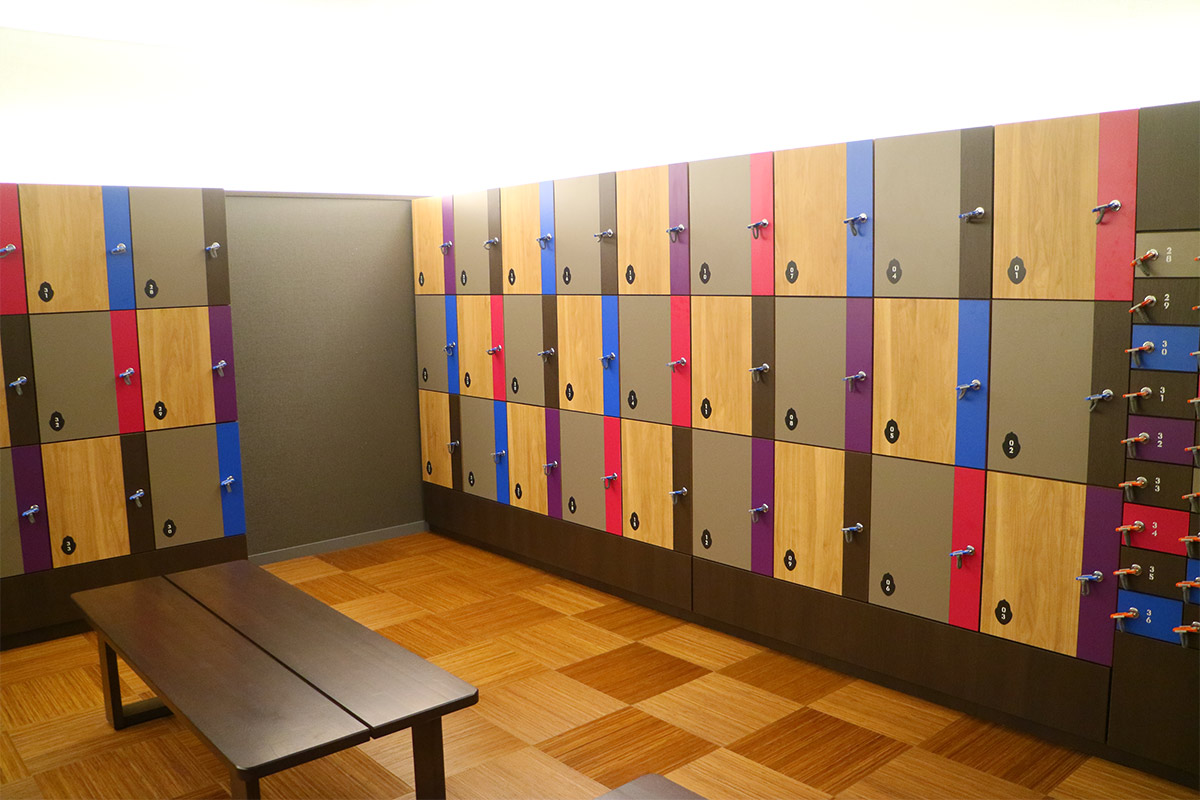 The suites can accommodate up to 6 people, so everyone can relax and enjoy the atmosphere.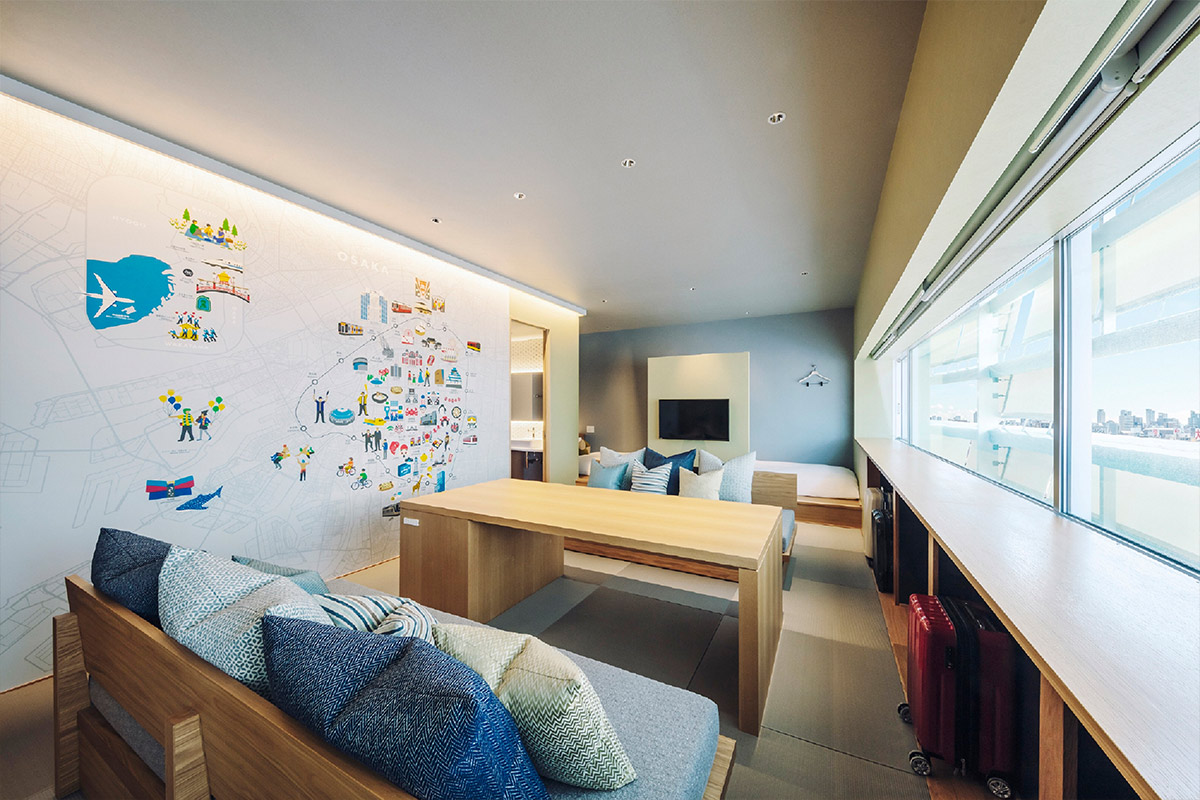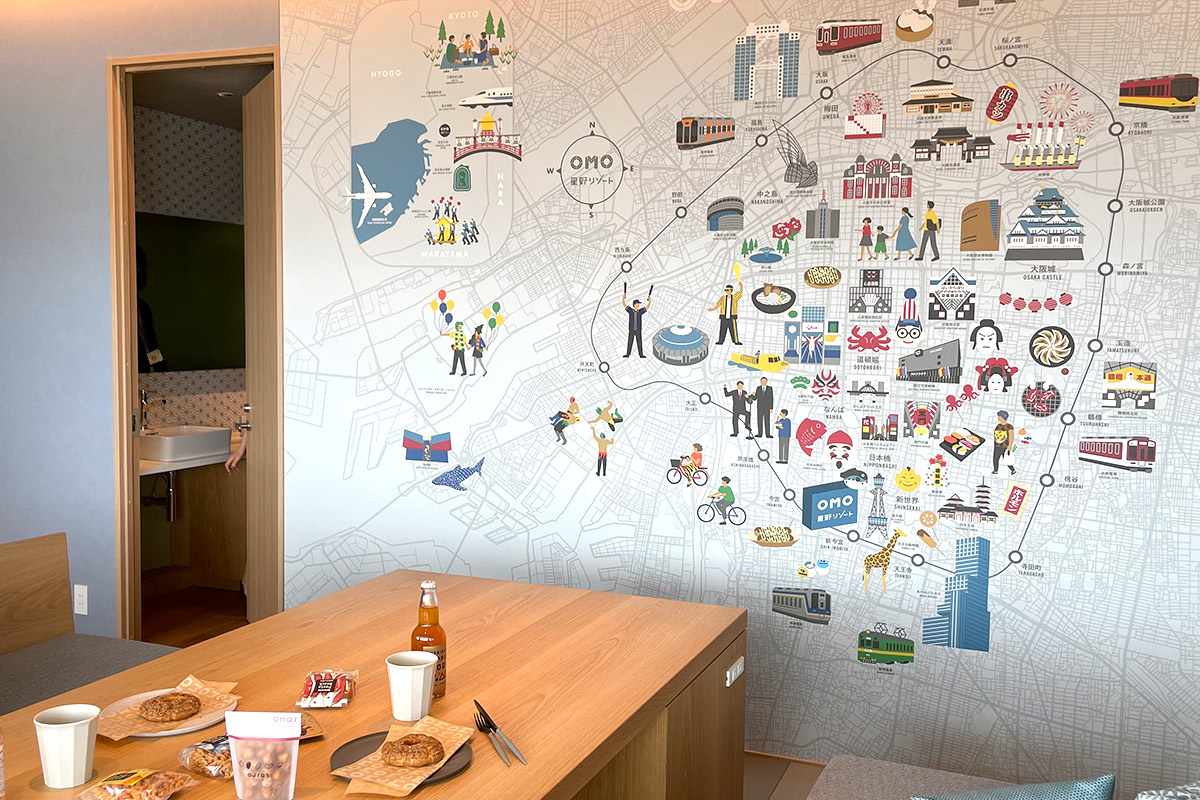 I also recommend the "Corner Twin Room. You can enjoy a panoramic view of the city of Osaka from the large window.
Some rooms have a view of Tsutenkaku Tower right in front of you!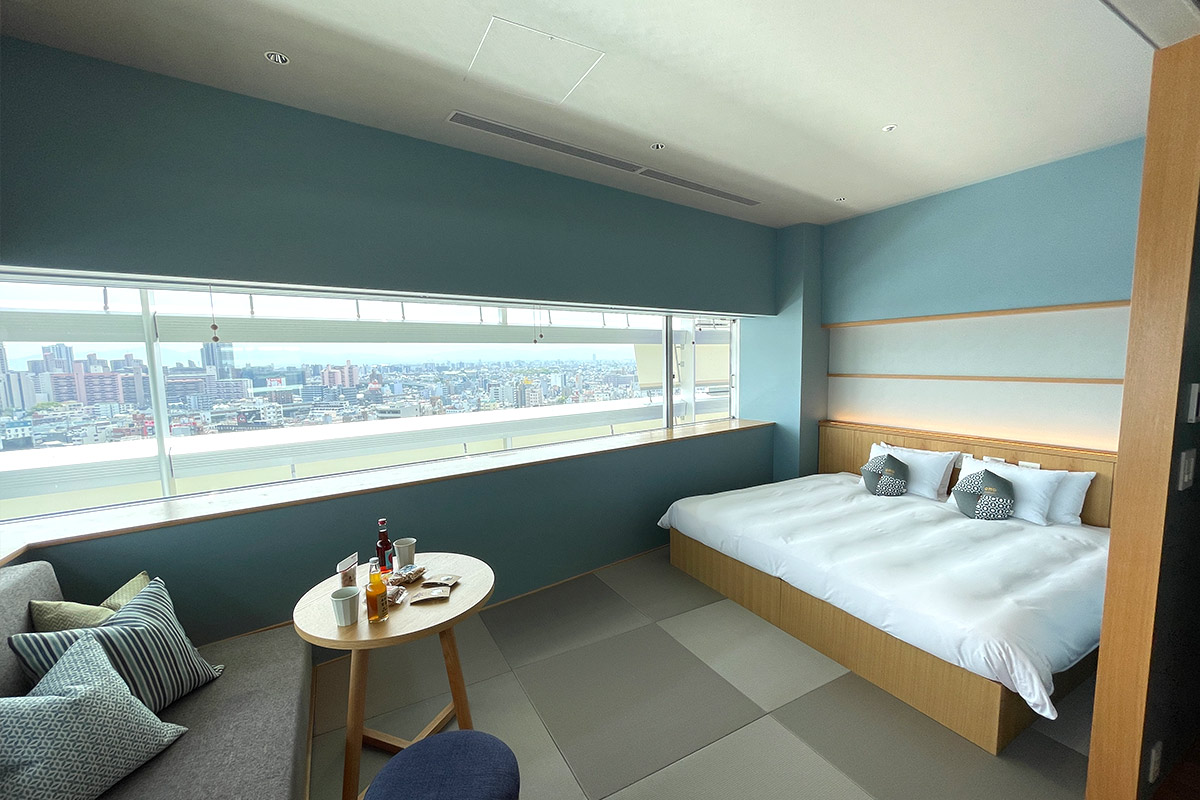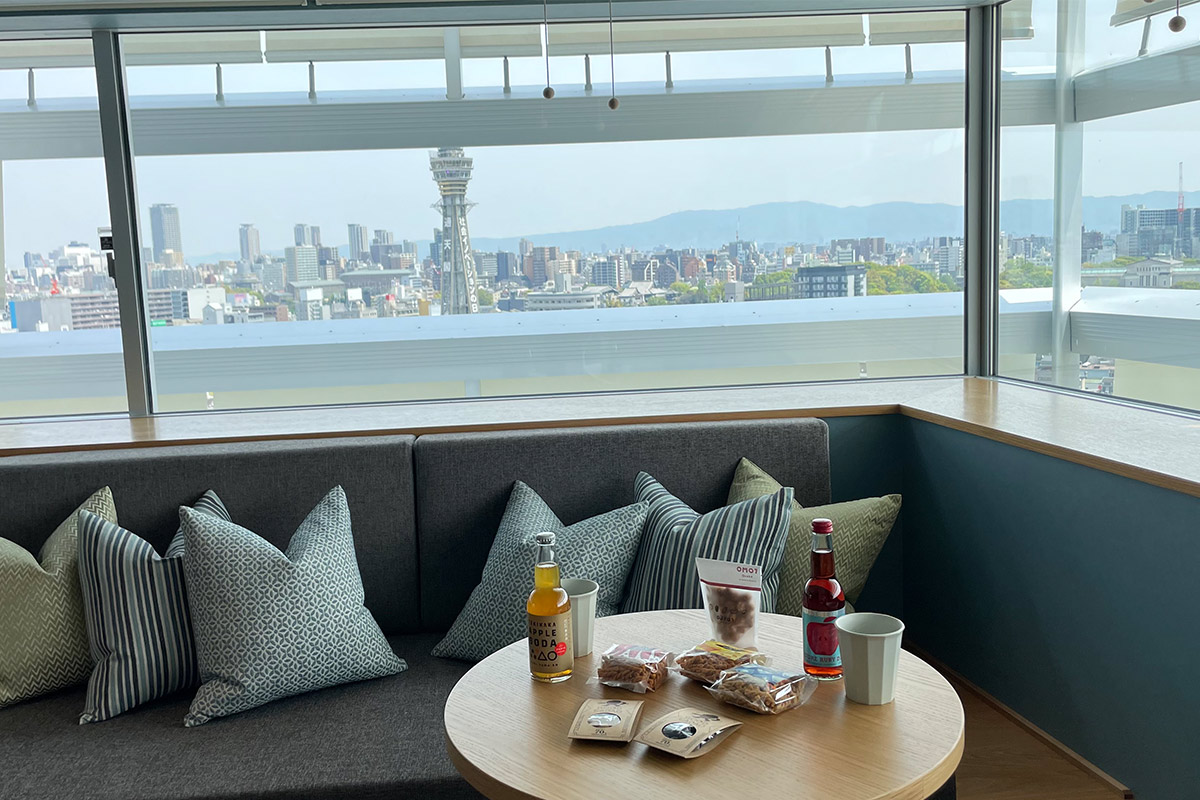 OMO7 Osaka is a gourmet experience not to be missed!
OMO7 Osaka by Hoshino Resorts' restaurant "OMO Dining" offers two types of dinner courses.
"Naniwa Neo Classic" features Osaka's local cuisine arranged with French cooking techniques.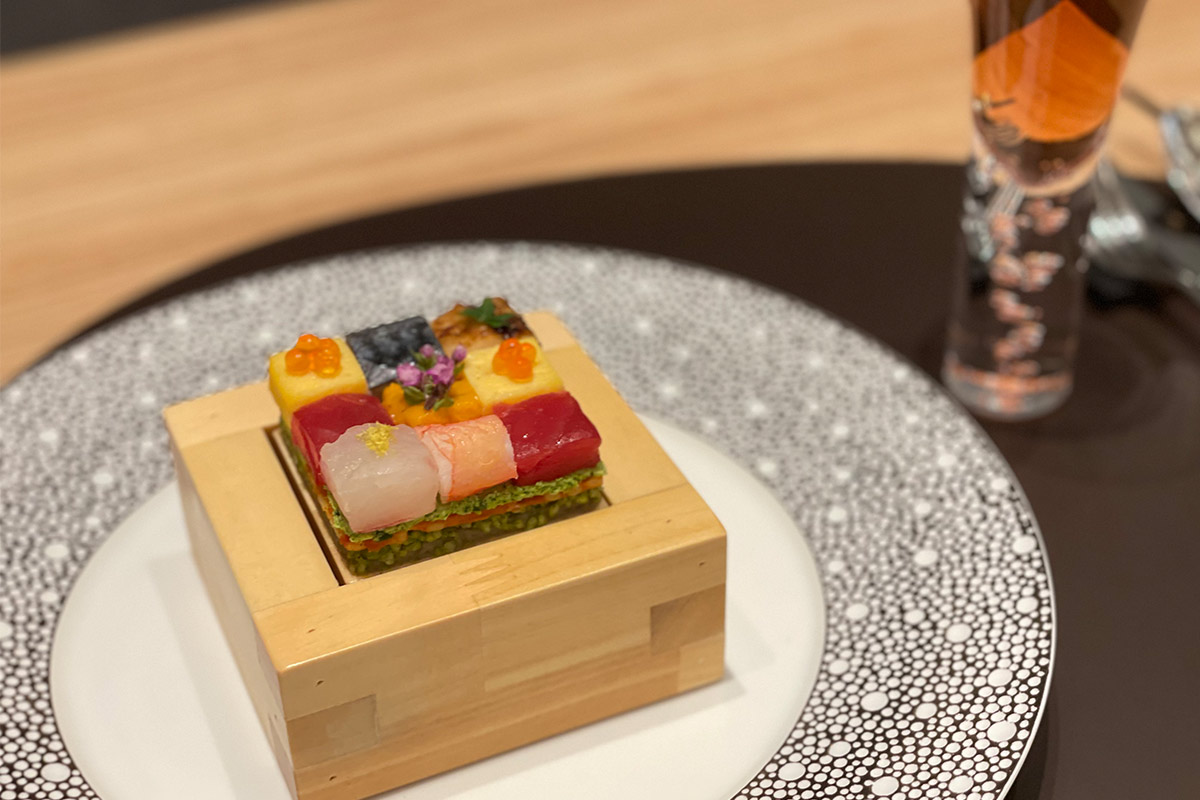 The other course is "Naniwa KUSHI Cuisine". This course offers a variety of (traditional Japanese) skewer dishes.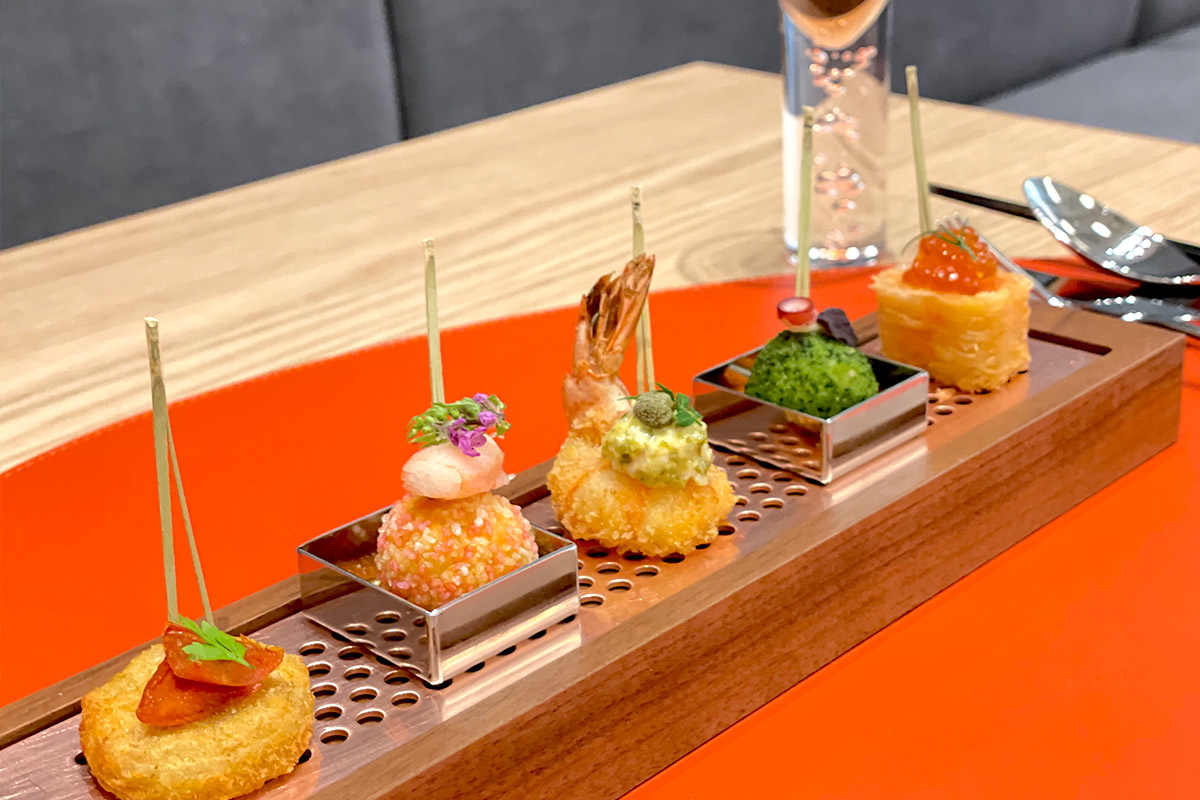 Breakfast is buffet style with Japanese and Western food.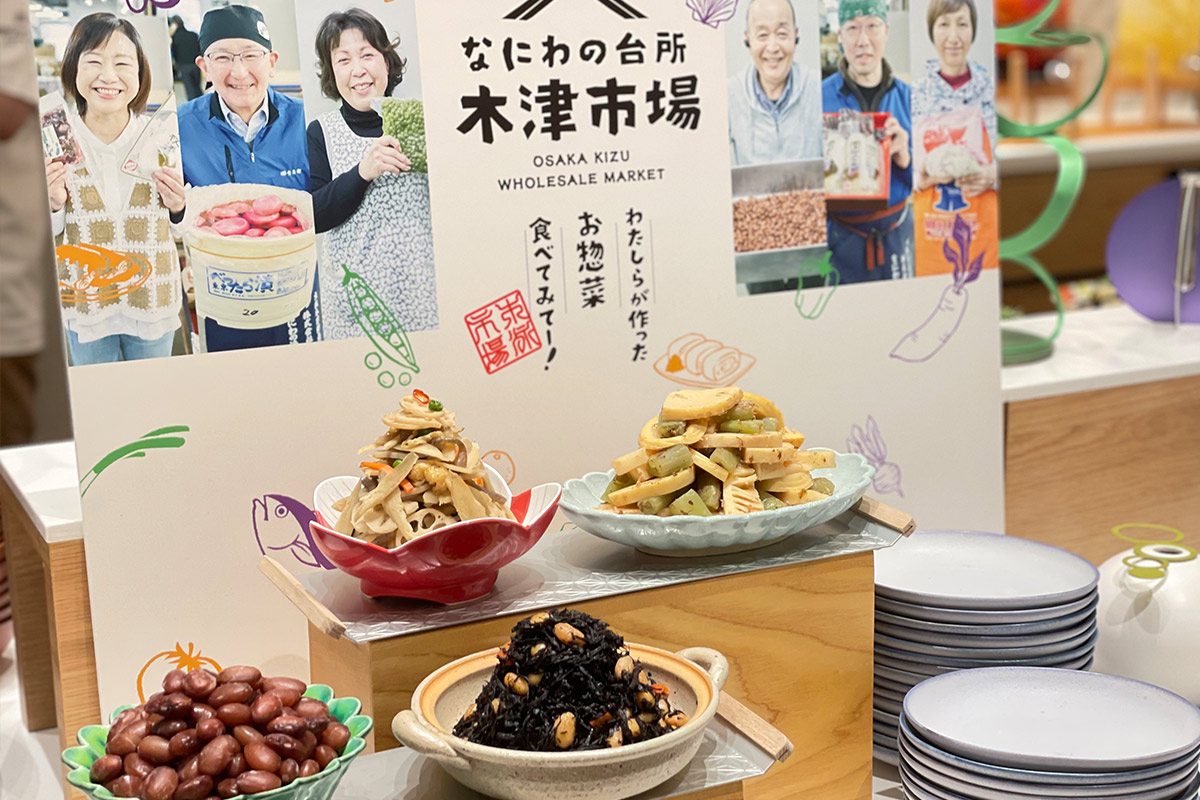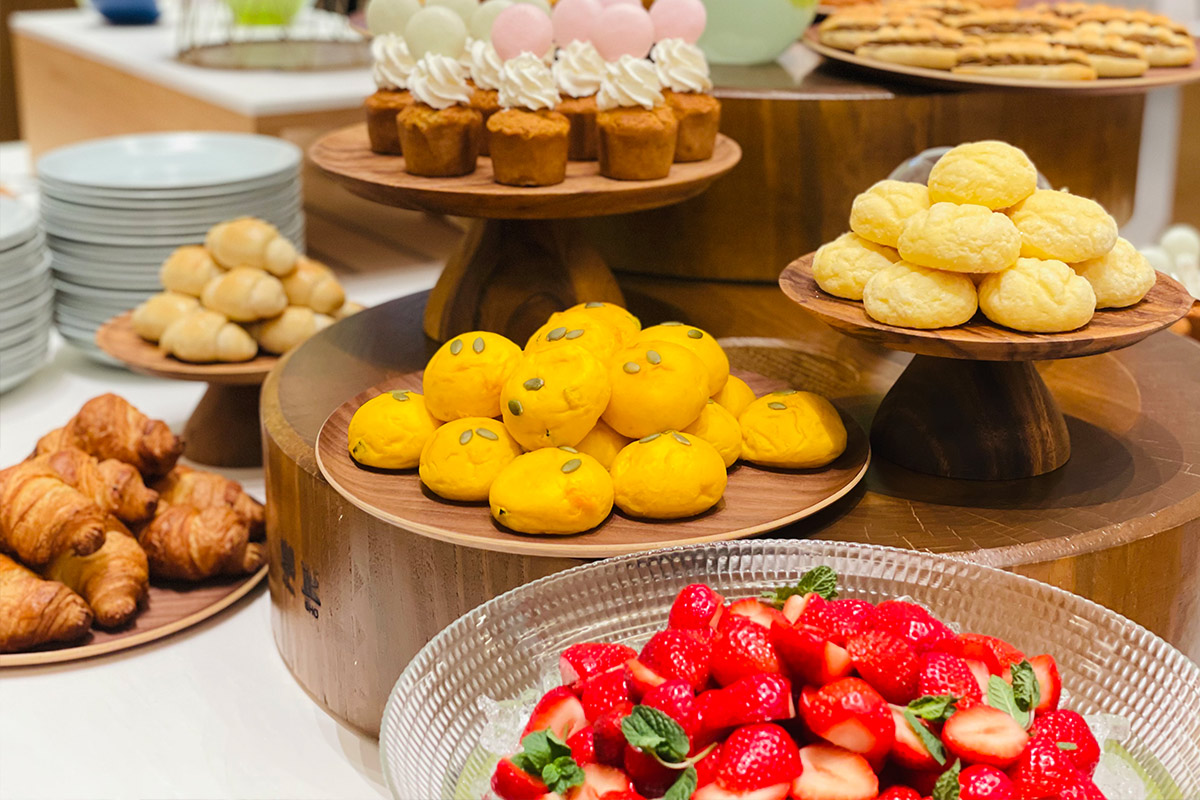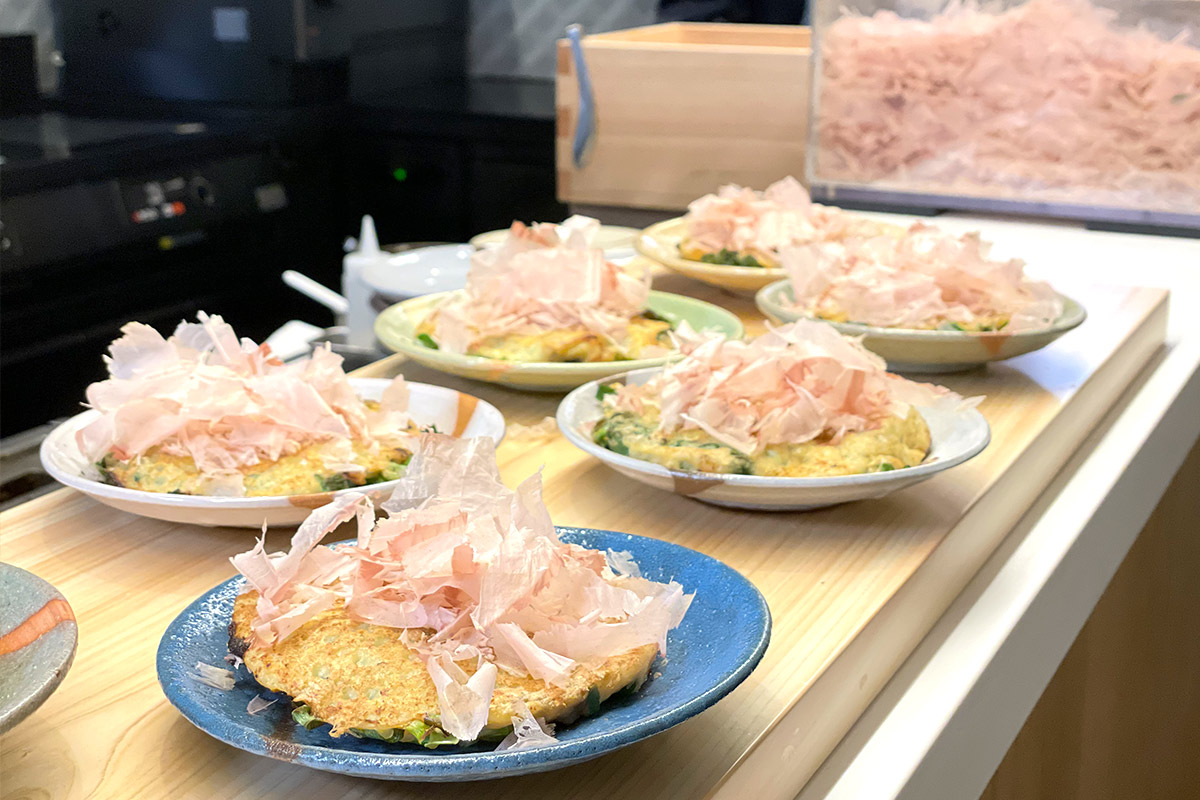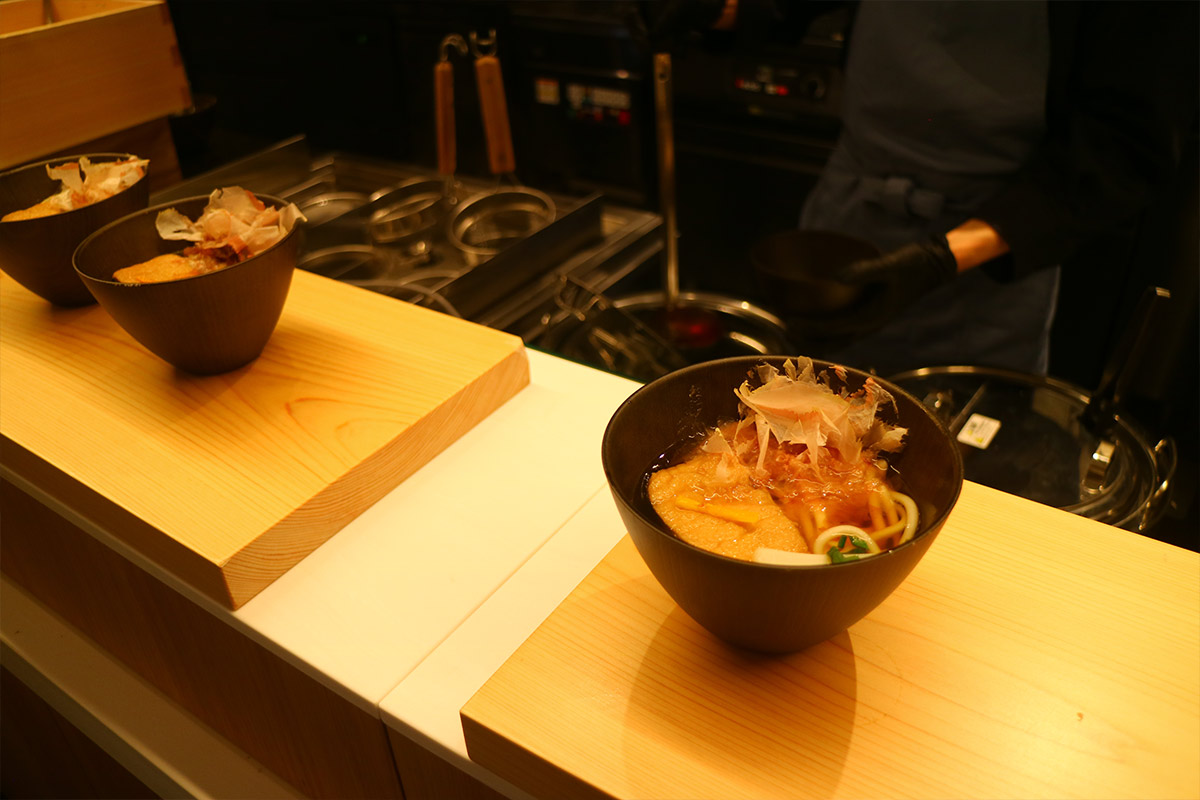 You can eat Osaka's gourmet "Negiyaki" and "Udon"!
Take advantage of hotel activities!
Guided tours by hotel staff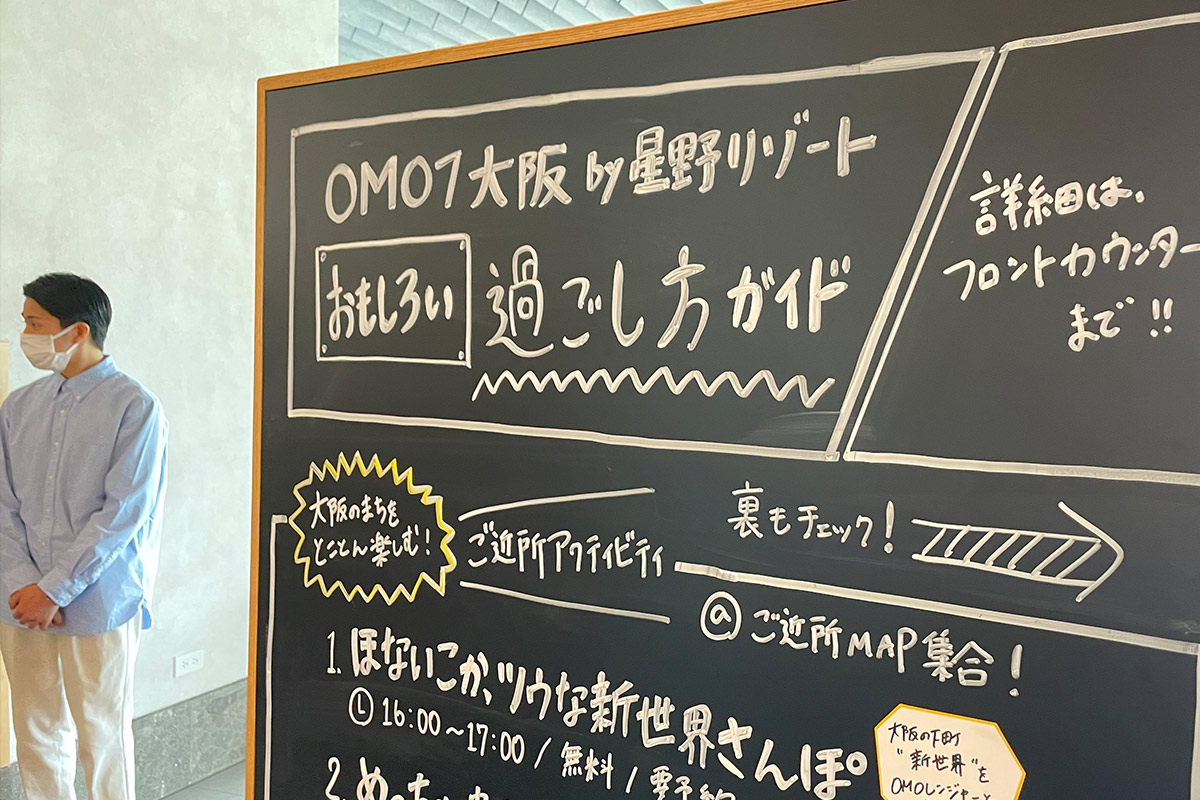 Guided tours are offered by hotel staff.
For example, a tour where you can learn about Osaka's "dashi culture".
The hotel staff will actually go to the market and explain the points related to dashi.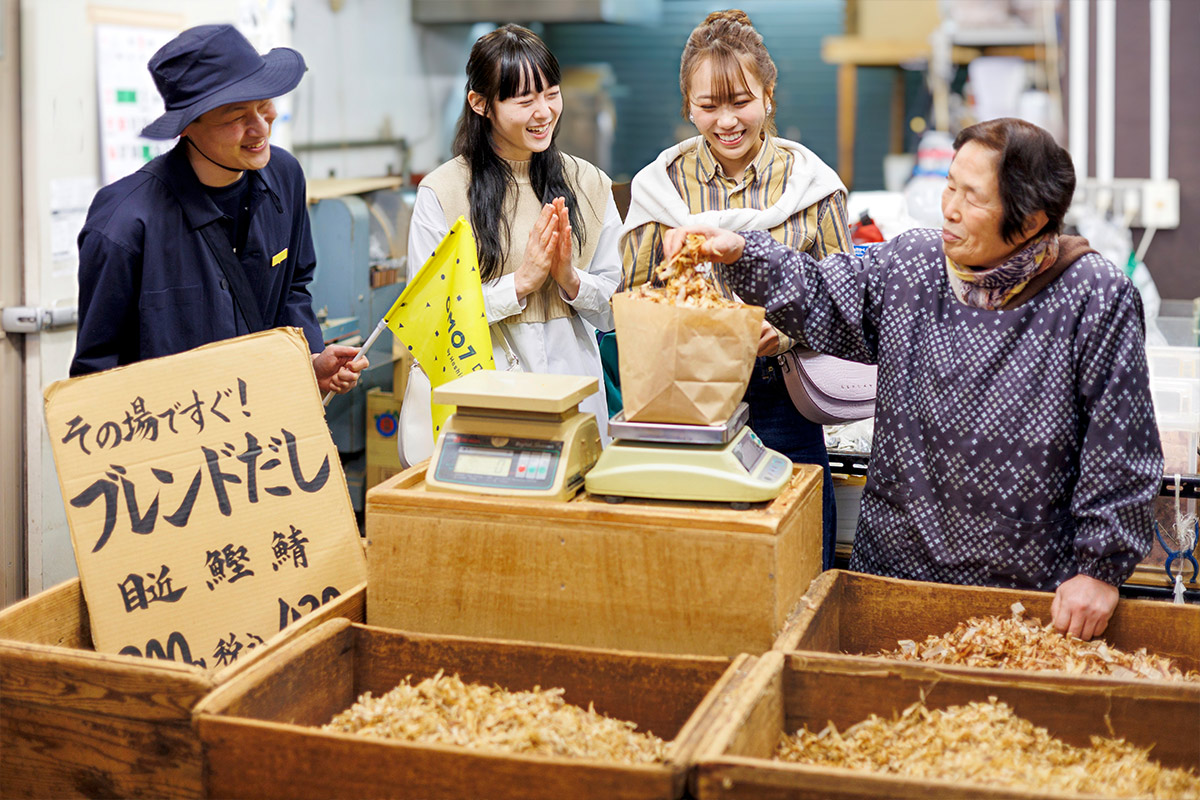 In addition, they are holding various events for a limited period of time.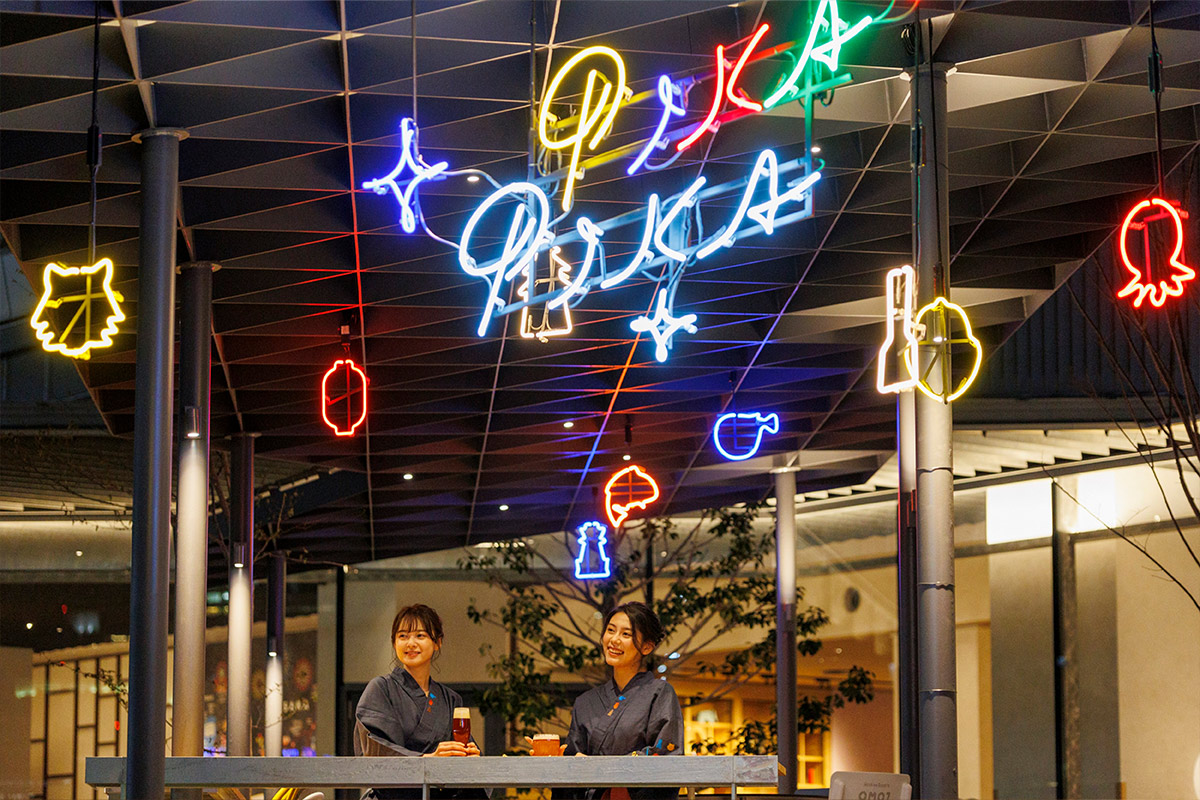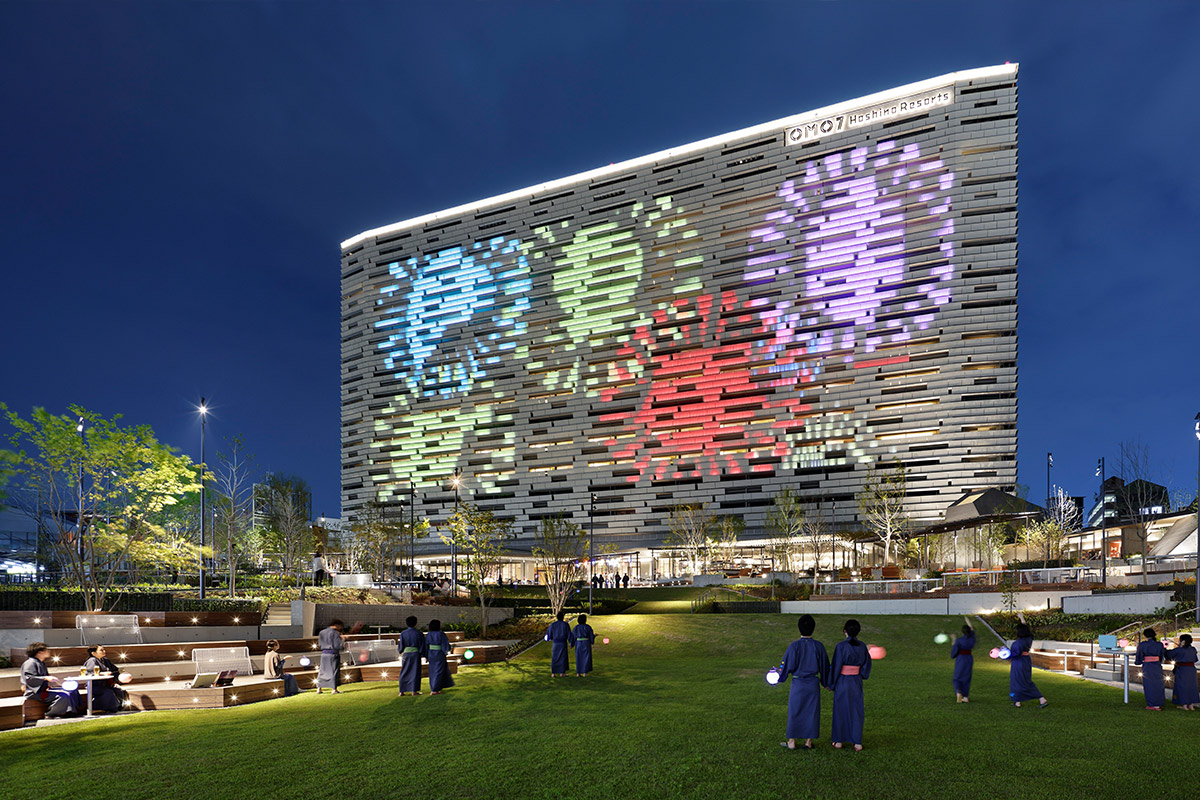 Cafes and restaurants are also full of charm.
Let's go to "OMO Café & Bar" and "OMO Dining"!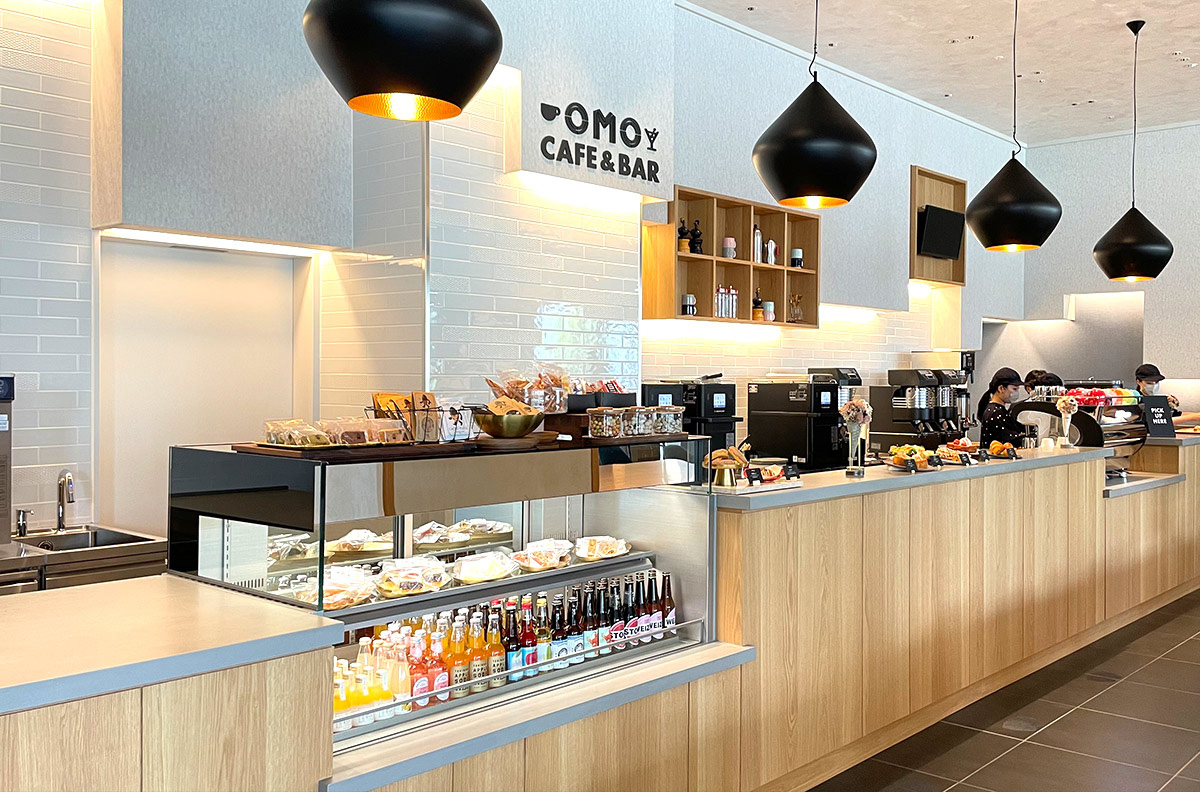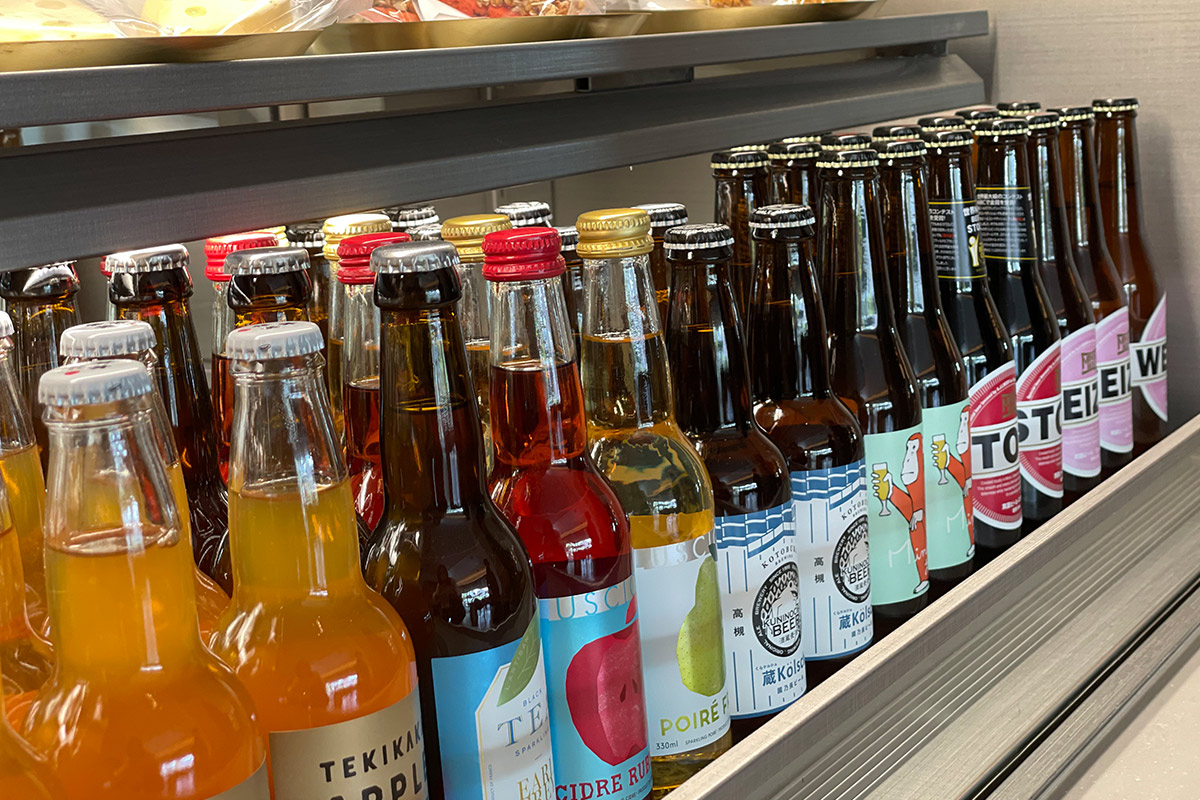 And there's plenty of sweet treats at the café!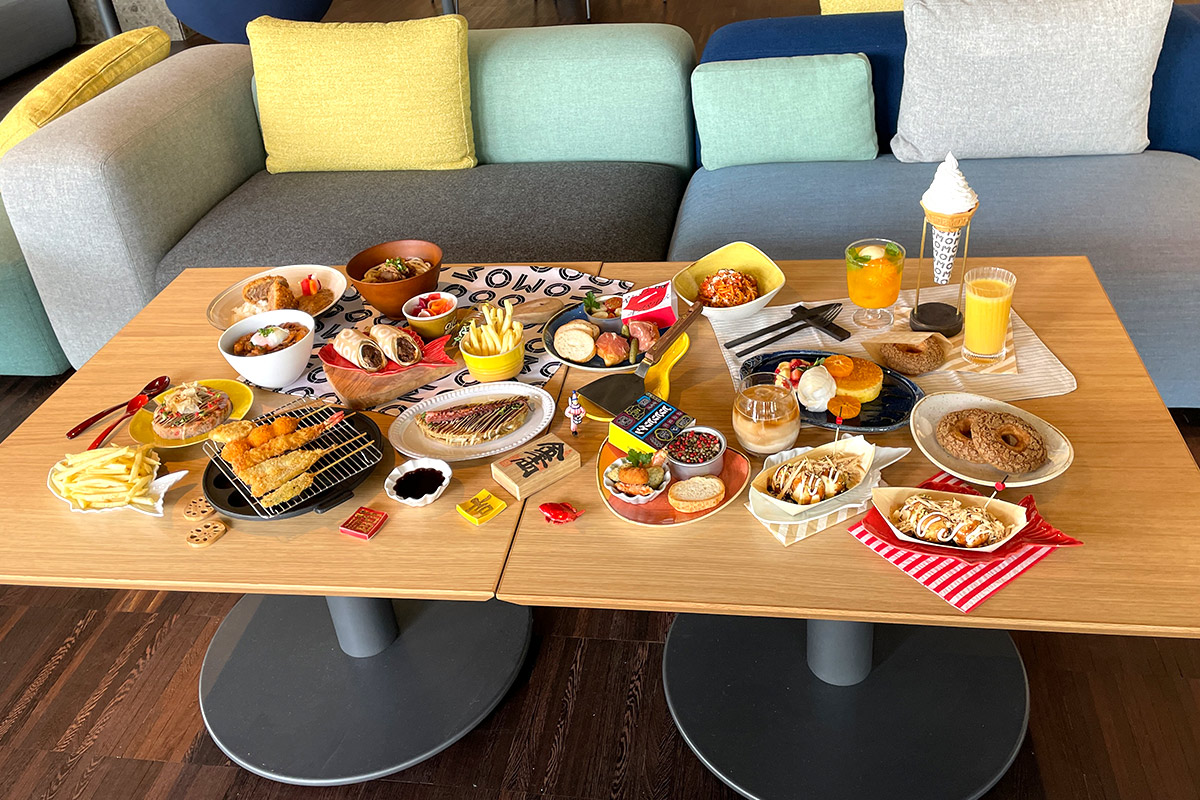 If you are considering the Osaka area for your next trip to Japan, please stop by OMO7 Osaka.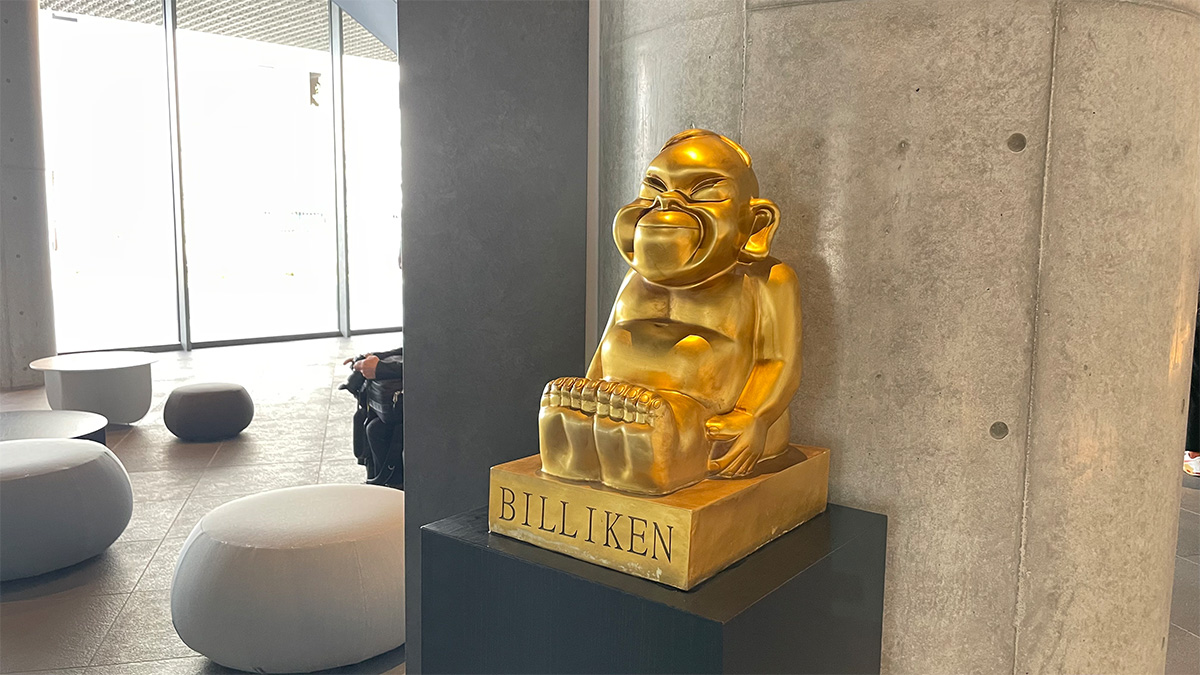 OMO7 Osaka by Hoshino Resorts

Official website
https://www.hoshinoresorts.com/en/resortsandhotels/omobeb/omo/7osaka.html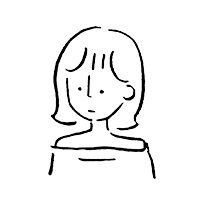 aki