What is kofun? – It is an ancient Japanese tomb.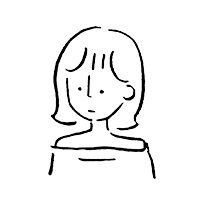 Written by aki
2022.11.07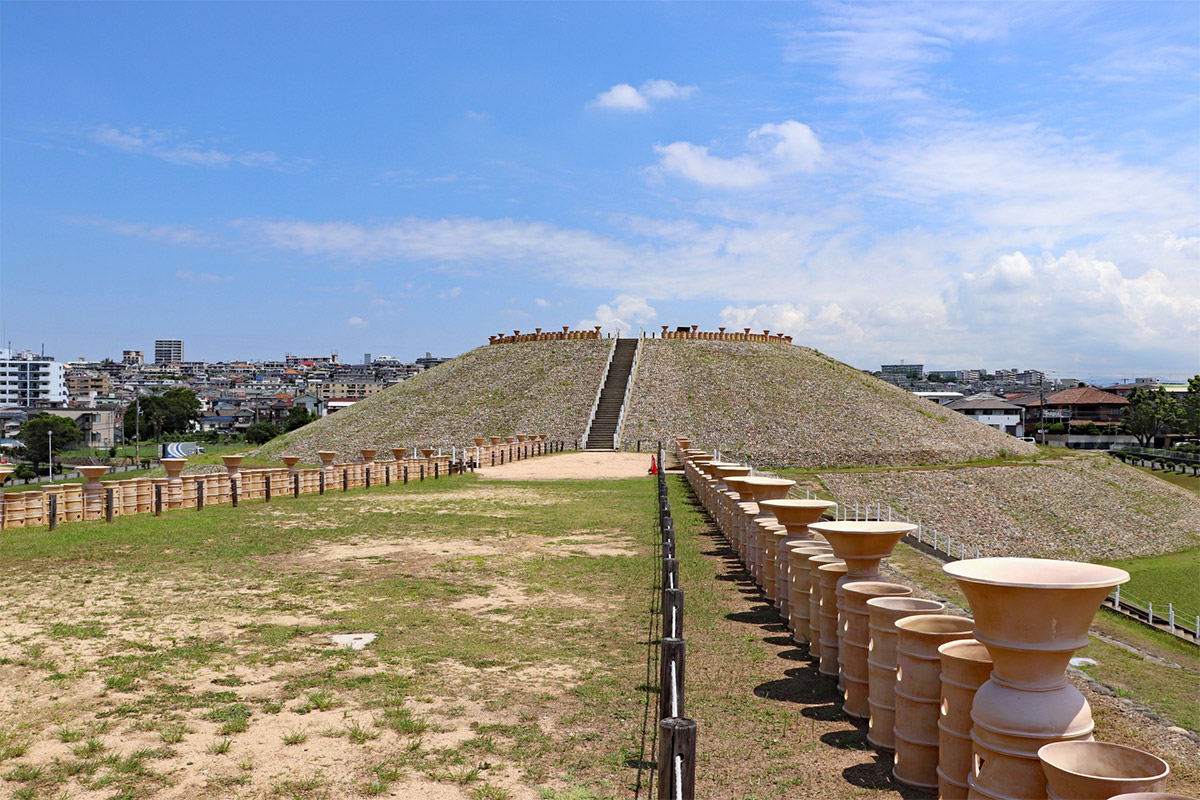 Have you ever heard of kofun?
Kofun tumuli are high, earth-filled tombs built in Japan between the mid-3rd and 7th centuries.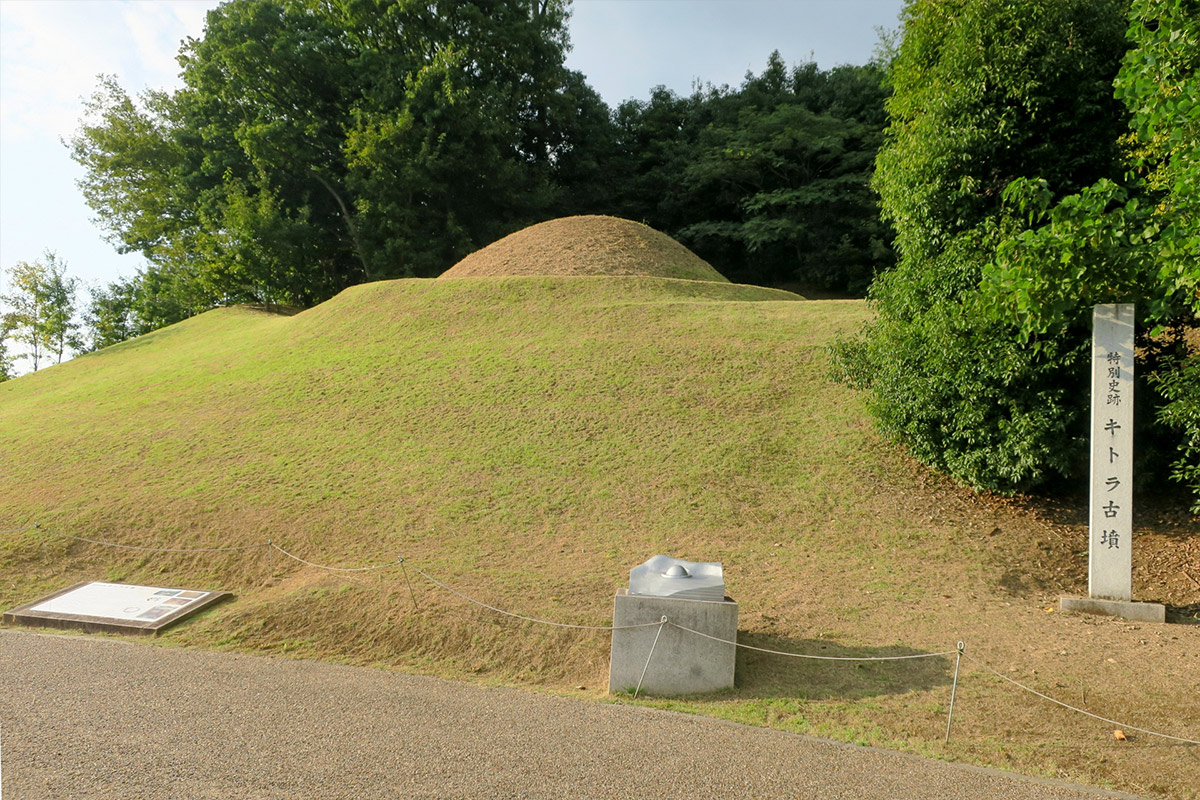 Japanese Kofuns come in a variety of shapes. They include anterior and posterior circular mounds, anterior and posterior square mounds, circular mounds, and square mounds.
In particular, the anteroposterior round mounds and anteroposterior square mounds are unique to Japan.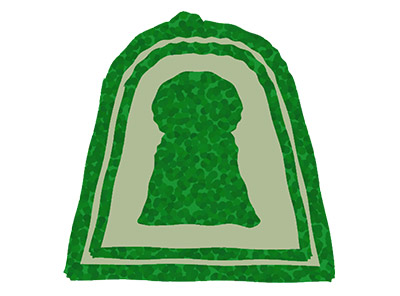 There are a whopping 160,000 Kofuns in Japan today.
Who is buried in Kofun?
Primarily, the powerful people of the time are buried in Kofun.
However, many kofun do not know who is buried there because there are no tombstones.
It takes roughly 2,000 people to make one Kofun.
Incidentally, the largest Kofun in Japan is the "Nintoku-tennō-ryō Kofun" and is located in Osaka.
Google map shows that Kofun was all around us!
The second and third largest Kofun are actually located in Osaka, and there may have been many powerful families in Osaka in ancient Japan.
What's in the Kofun?
Various ornaments have been excavated from the tomb.
Bronze mirrors, stone ornaments, weapons such as swords and knives, and armor.
Also outside the Kofun were rows of "haniwa (clay figurines) ".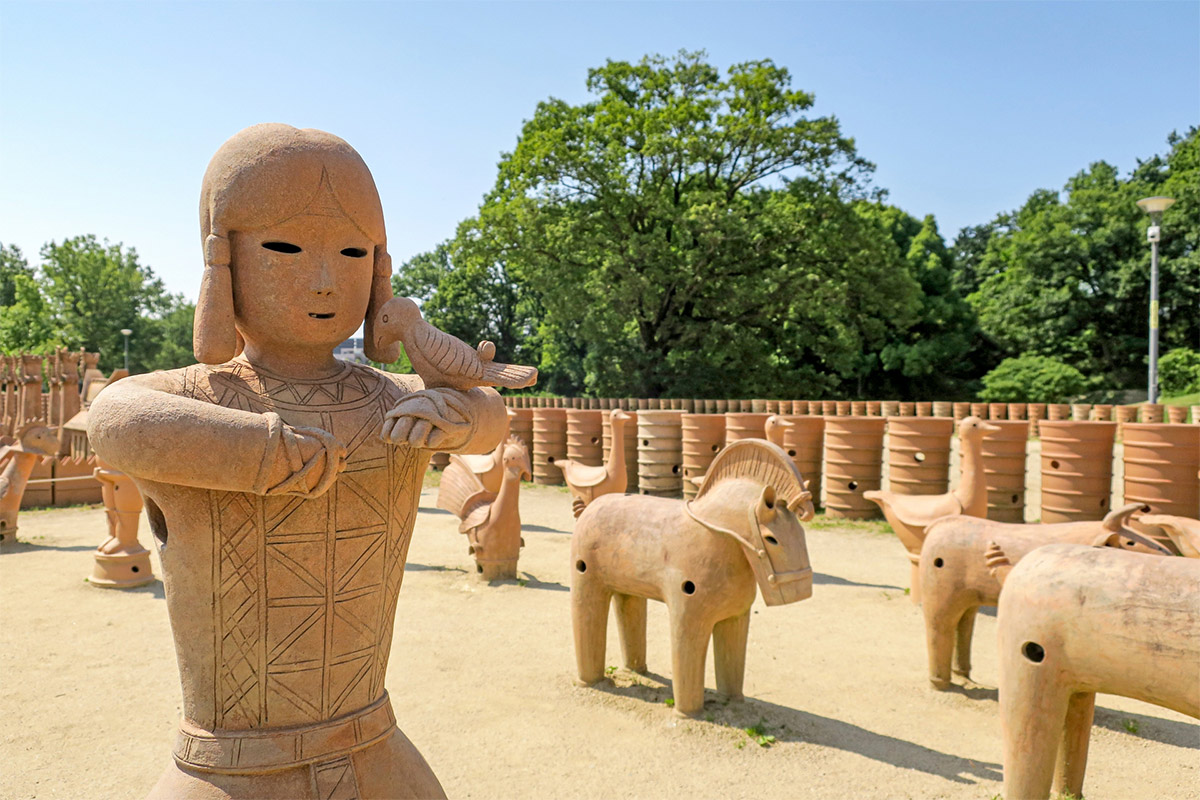 Haniwa are thought to protect and appease the souls of the dead.
It is said that there are several types of haniwa.
1. Shaped like a pot
2. Ship or tools such as helmets and shields
3. Shape of a house
4. Shapes of animals such as horses, deer, and birds
5. Human shape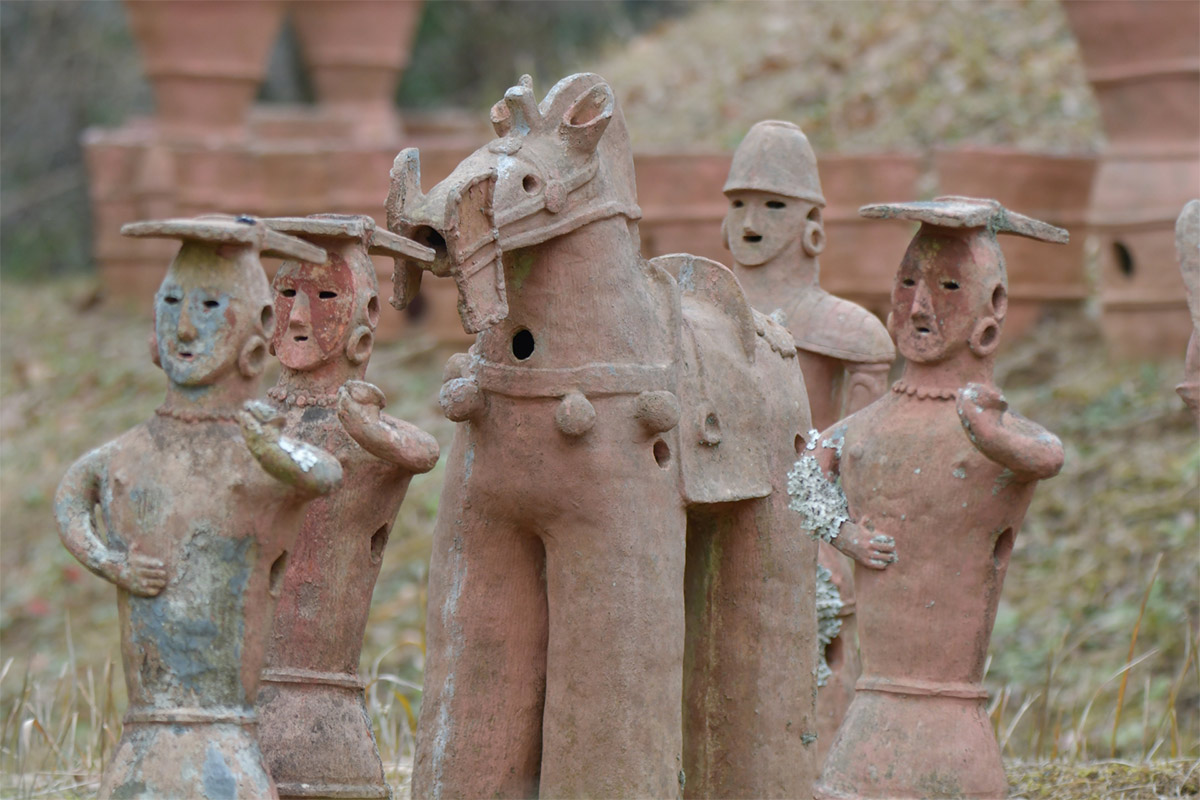 Kofun where you can actually go
Because of the ancient tombs, many kofuns are off-limits, but some kofuns can actually be visited.
Goshikizuka Kofun(Kobe, Hyogo)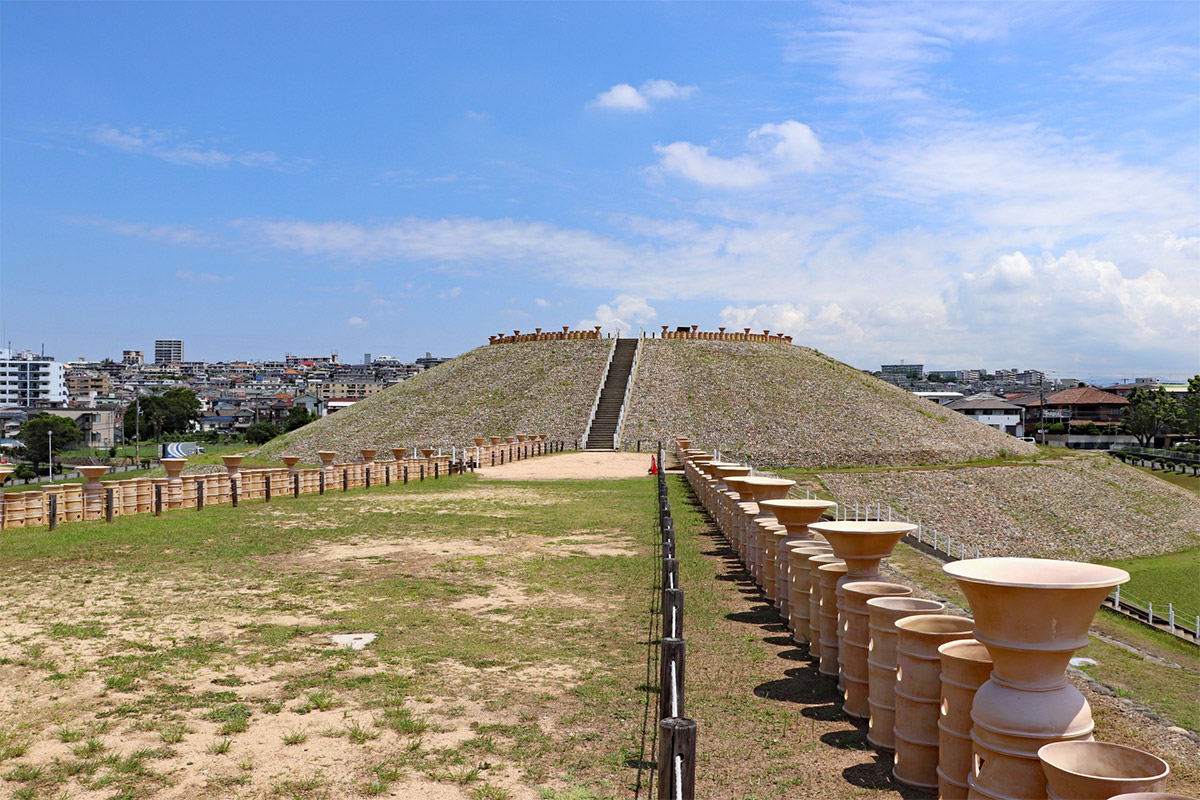 Goshikizuka Kofun is located in a residential area by the sea.
It was built in the late 4th century and is 194 meters long.
Ancient civil engineering techniques have been elaborately restored.
There is a walkway to the top of the mound, from the top you can see the ocean.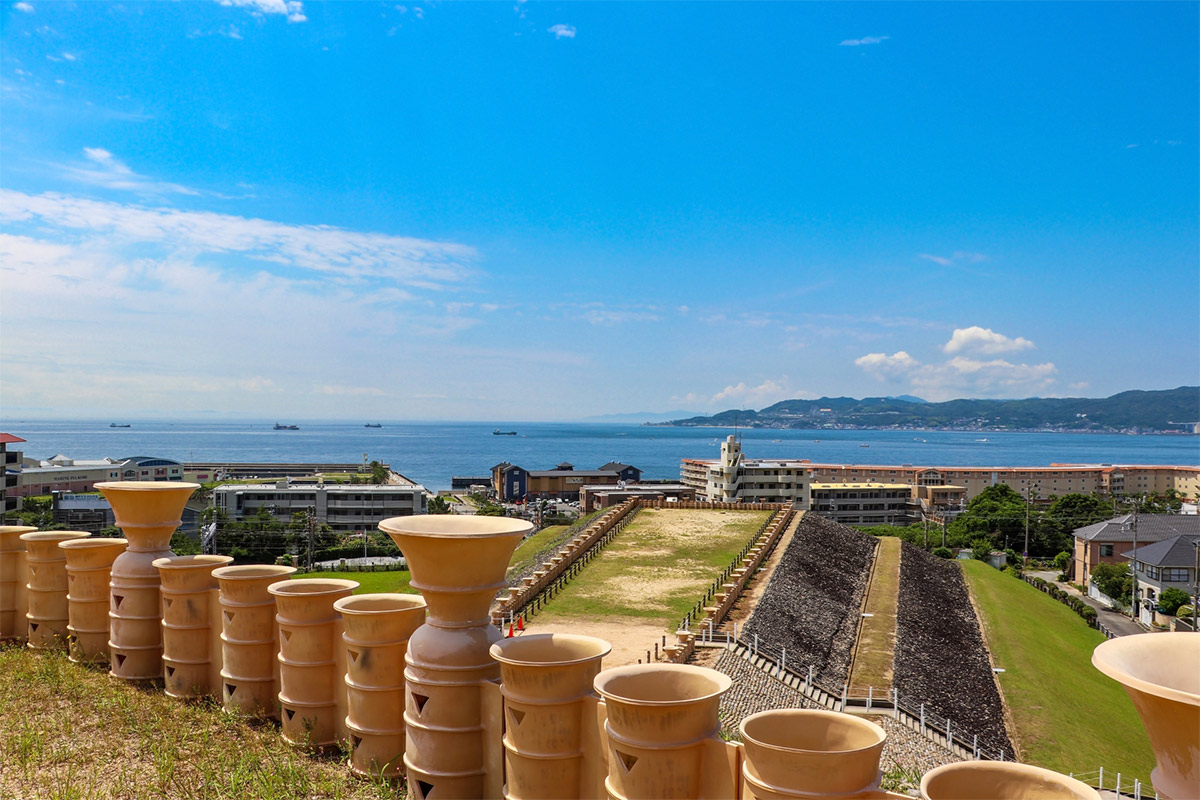 Sakitama Kofun Park(Gyoda, Saitama)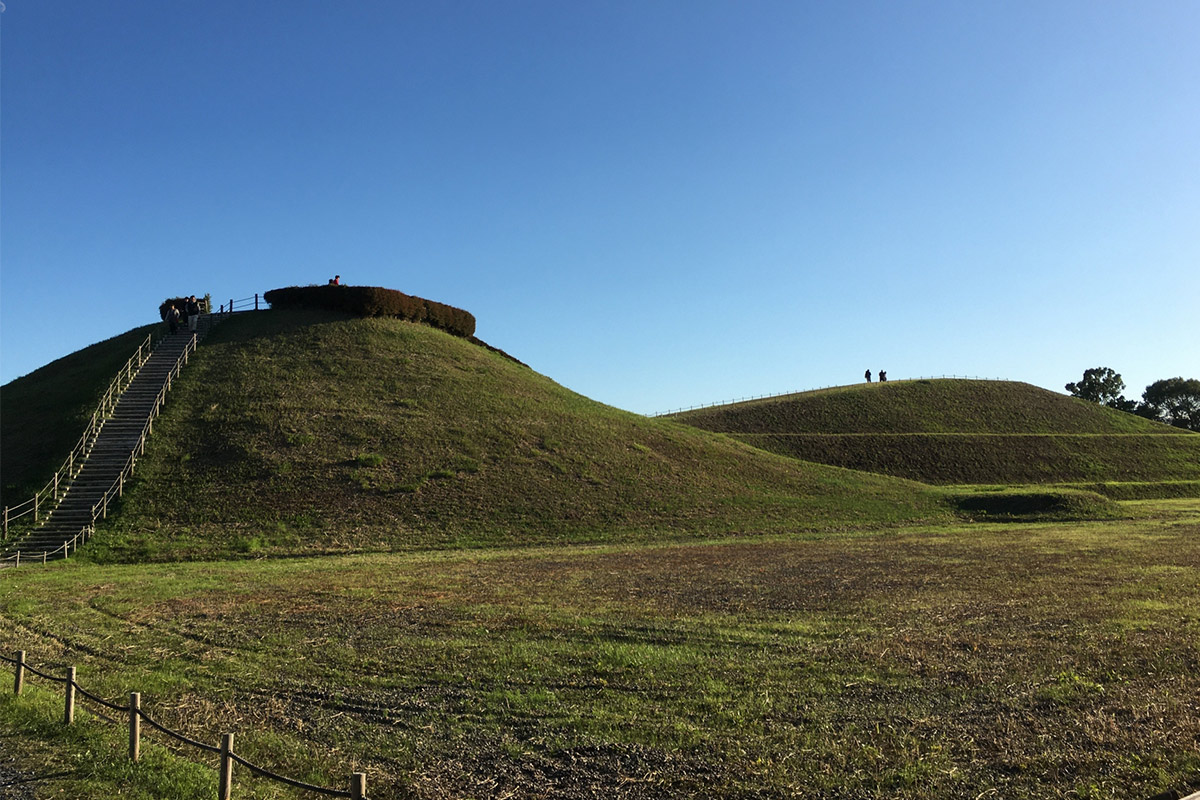 Sakitama Kofun Park has several kofuns on the grounds for a leisurely stroll.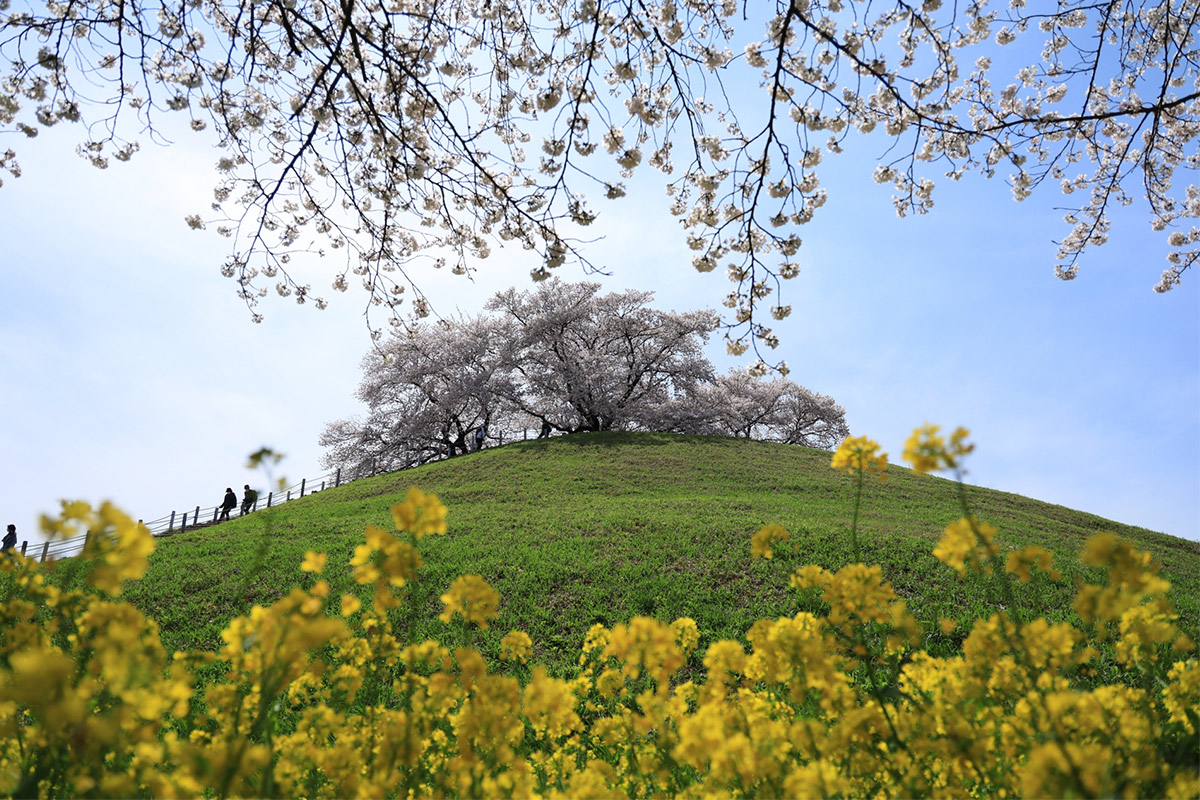 This park is, after all, very beautiful with its seasonal flowers.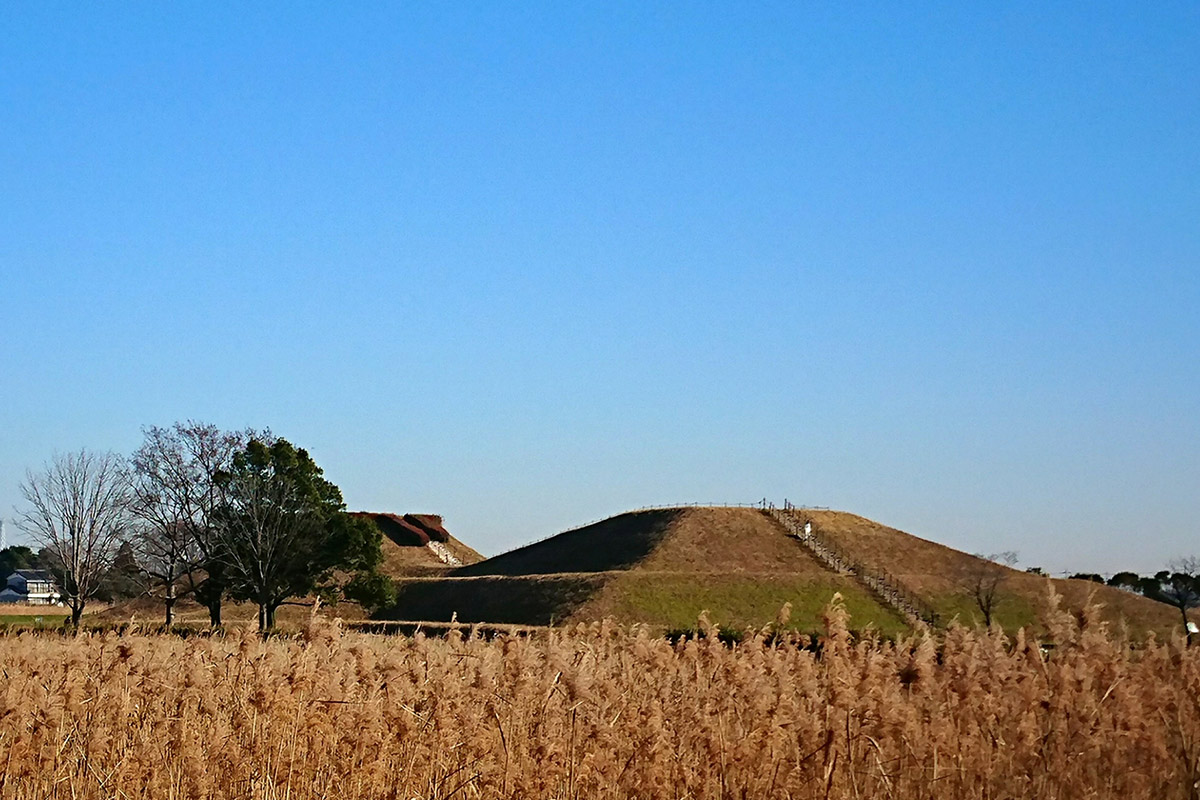 Along with kofun of various shapes, you can take a walk while enjoying the scenery of the season.
They also have an exhibit of excavated artifacts.
Hodota Kofun group(Takasaki, Gunma)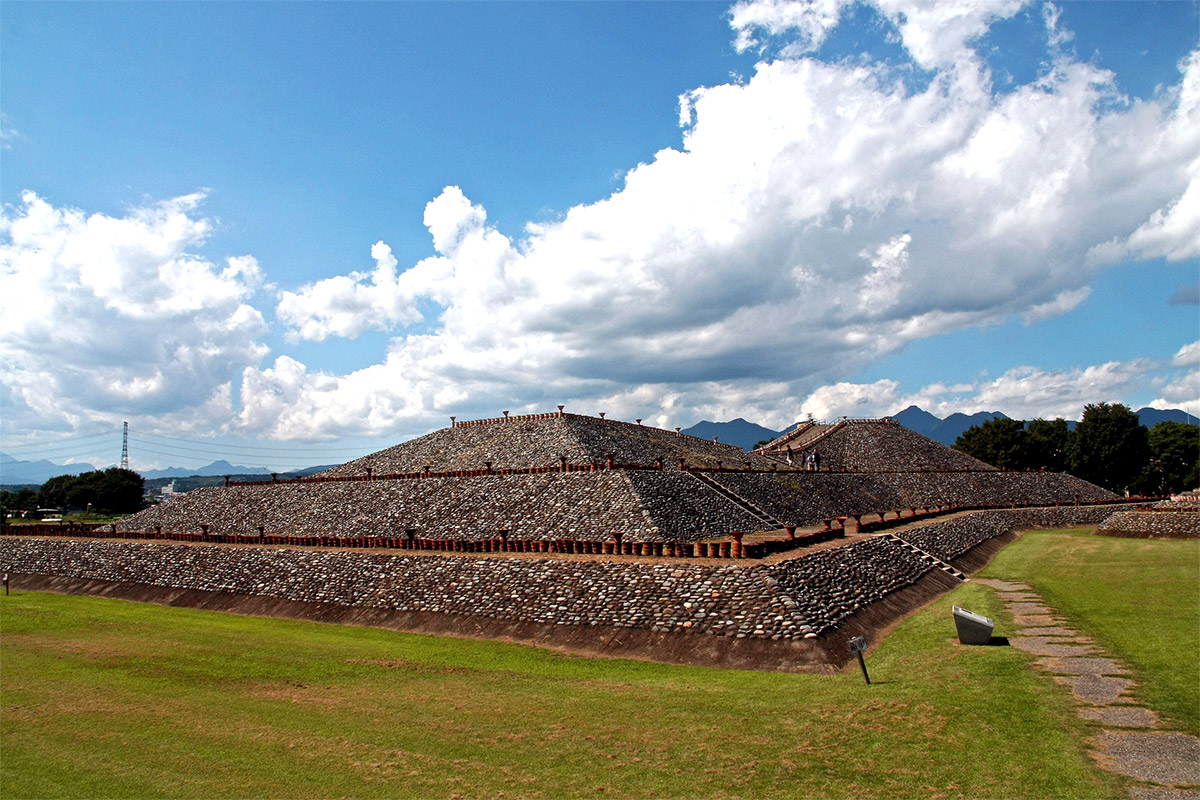 The Hodota Kofun group is a cluster of three posterior frontal circular mounds.
A powerful family from 1,500 years ago is enshrined here.
The Kofun of that time is reproduced, and the Kofun is surrounded by a row of haniwa.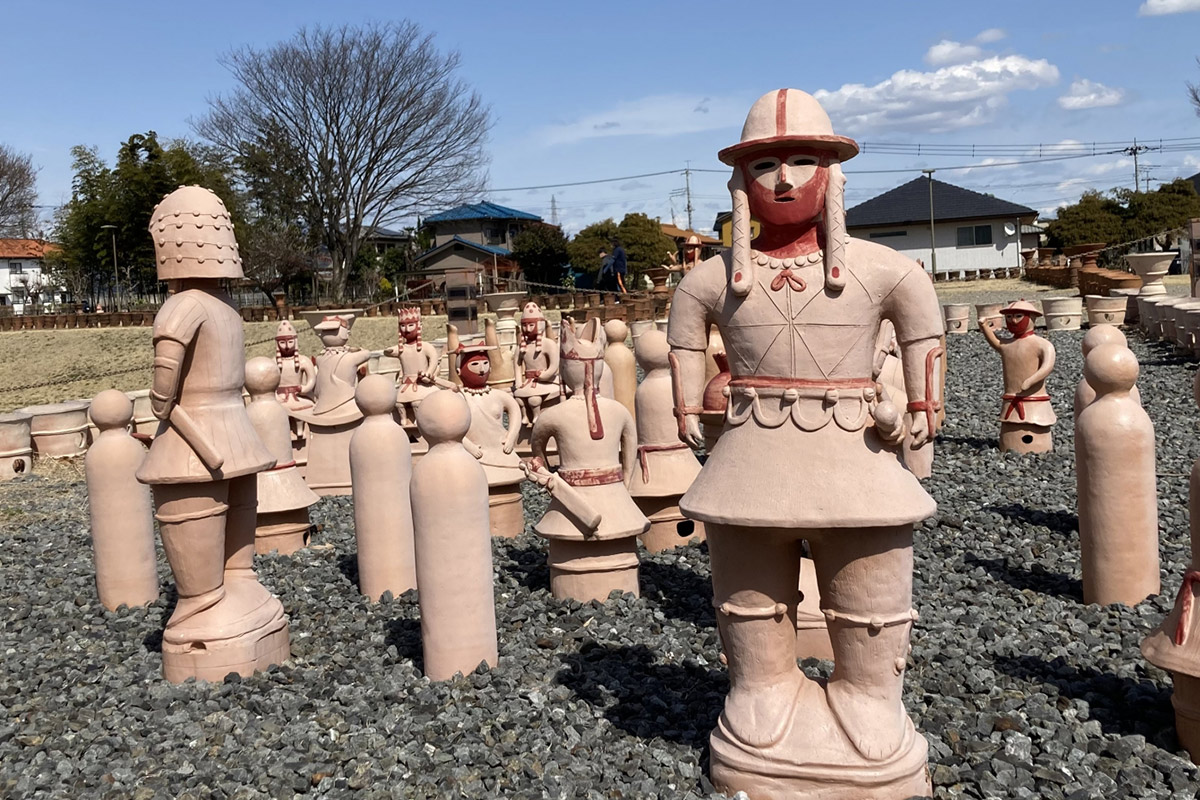 There are many other Kofuns in Japan.
I'm sure there are places where you can tour it and see its shape from above, so I'll let you know when I find more!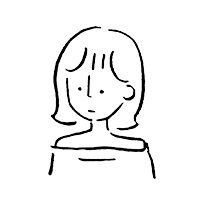 aki