3 ways to enjoy the Akashi Kaikyo Bridge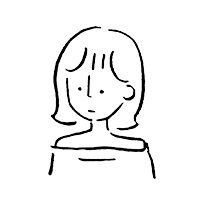 Written by aki
2023.09.07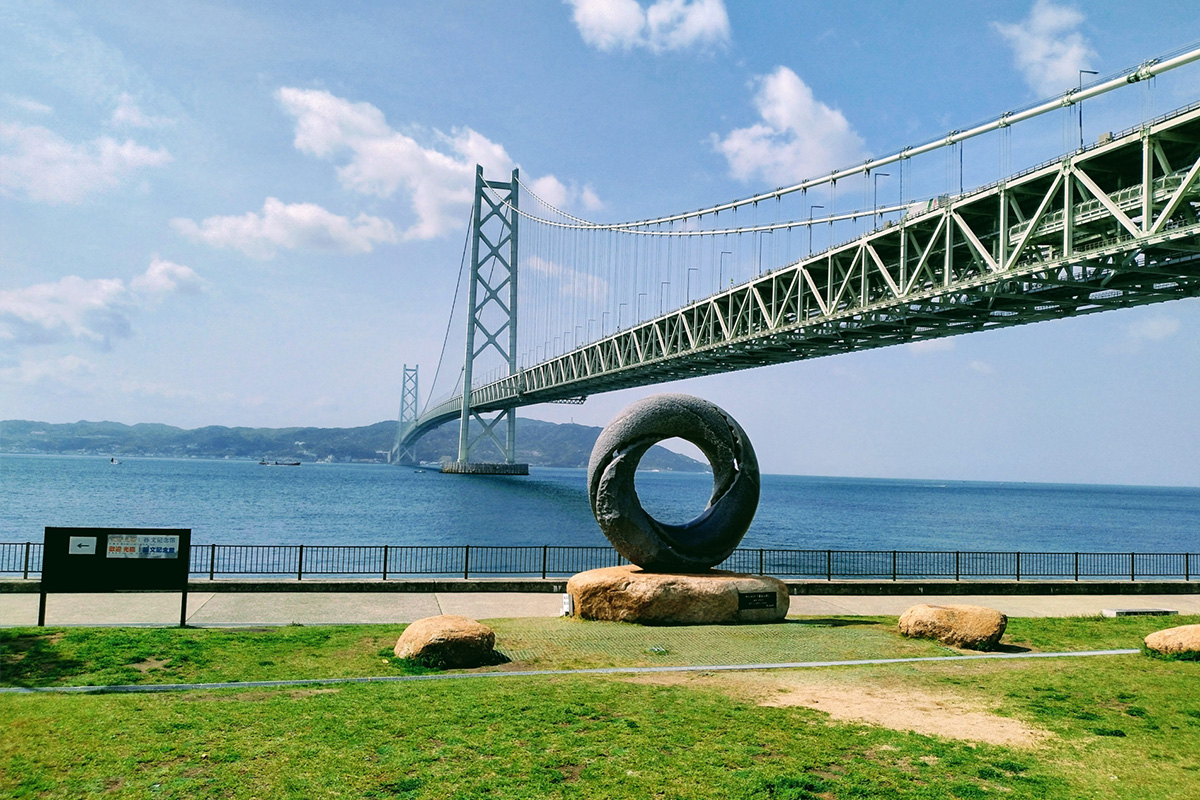 In Japan, there are various bridges connecting land and land.
The Akashi Kaikyo Bridge is one such bridge.In terms of a map, the Akashi Strait is here.
The Akashi Kaikyo Bridge is actually one of the world's largest suspension bridges, with a bridge length of 3,911 meters.
*After checking, it seems that the world's longest suspension bridge was built in Turkey in March 2022, and the Akashi Kaikyo Bridge is no longer No. 1. Still, it is famous as a long bridge.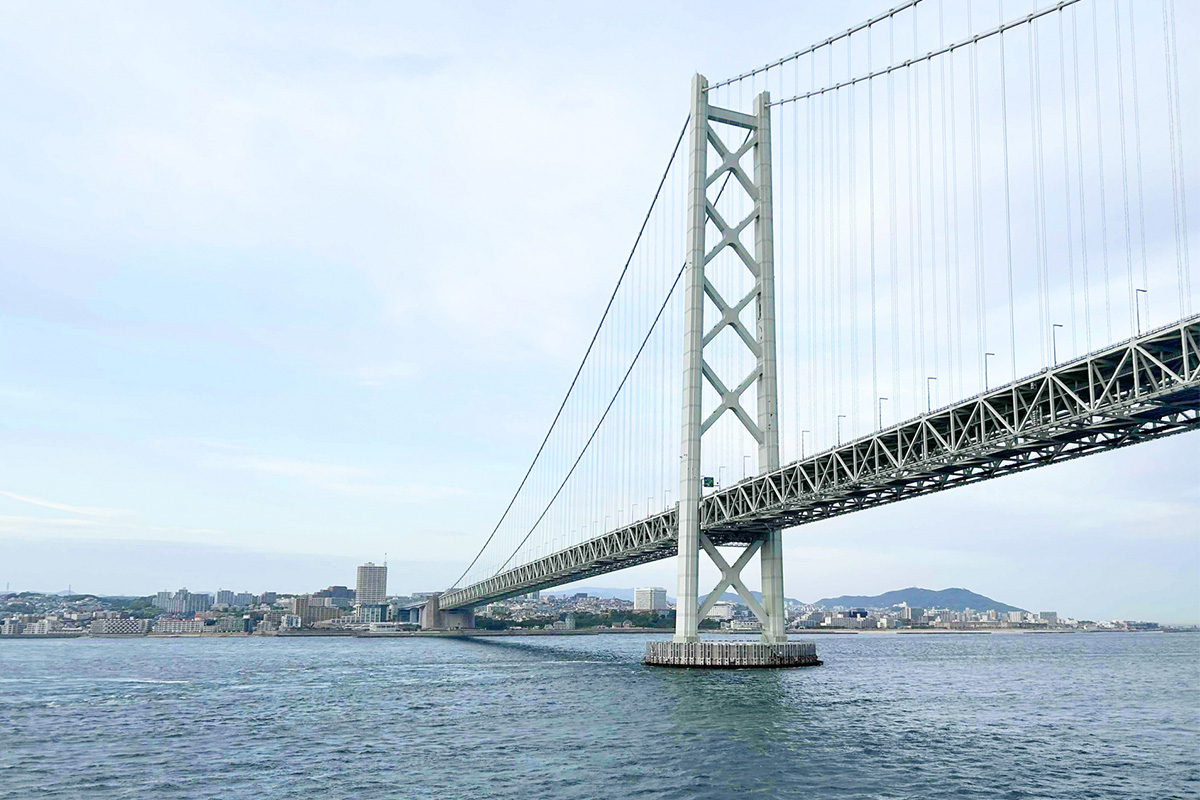 This bridge connects Kobe, famous for its Chinatown, and Awaji Island, a very popular tourist destination.
In this issue, I will introduce three highlights of this Akashi Kaikyo!
1. Cross the Akashi Strait on the expressway
The Akashi Kaikyo Bridge is a highway, and crossing it requires getting on the highway by car or motorcycle.
As soon as you cross the Akashi Kaikyo Bridge and enter Awaji Island, you will find the Awaji Service Area. If it is not crowded, please try to get off here.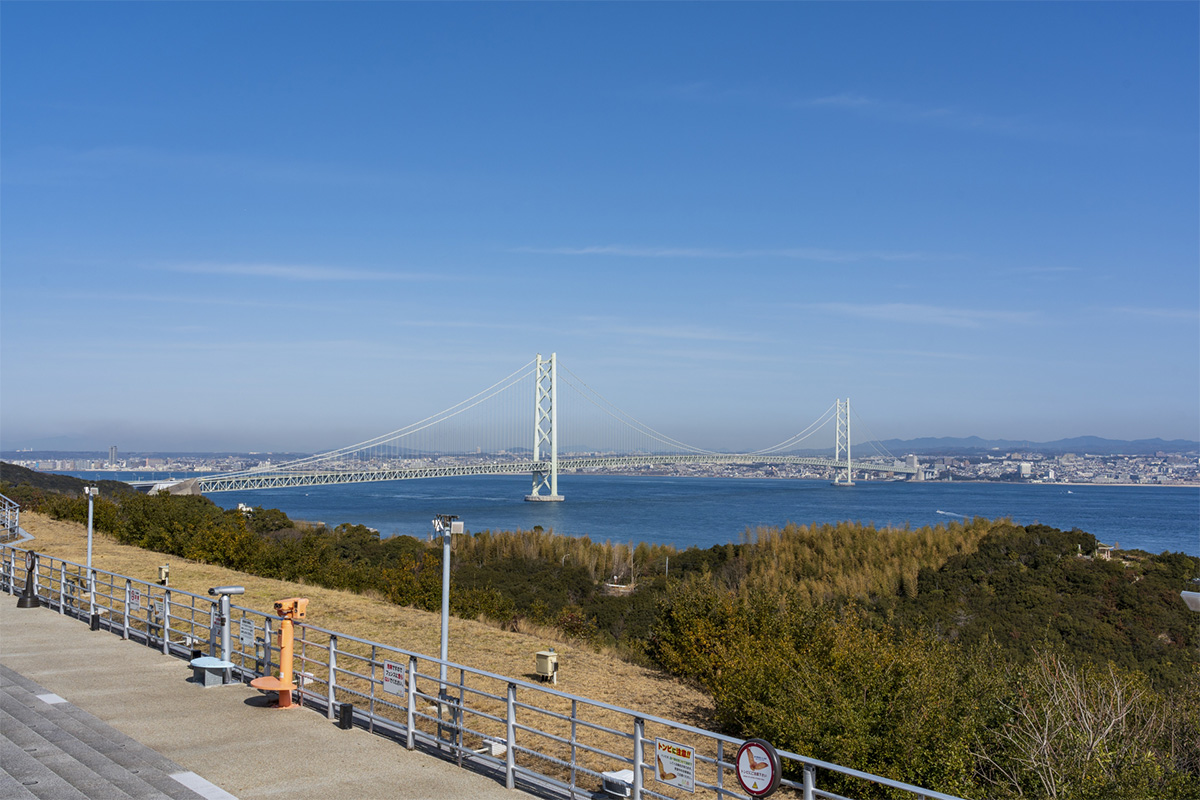 There is an observation deck here that offers a beautiful view of the entire bridge.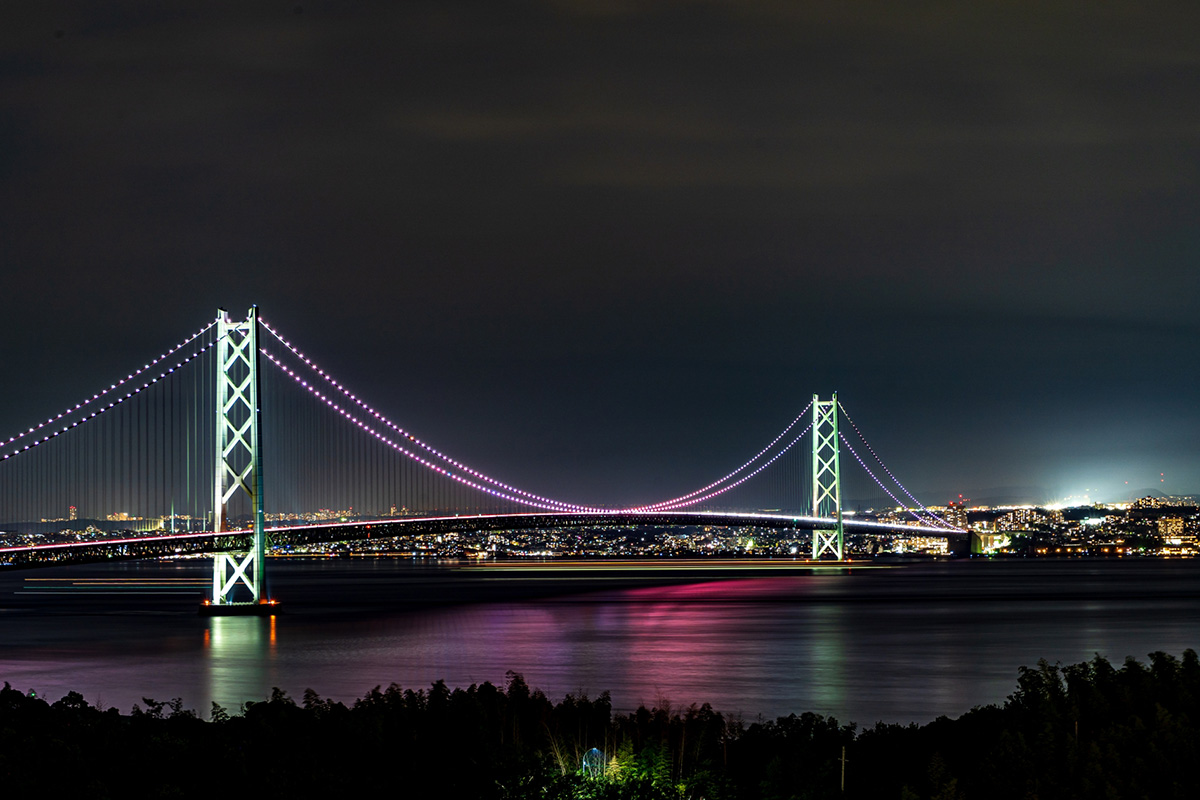 If it was at night, it would be lit up. It's beautiful.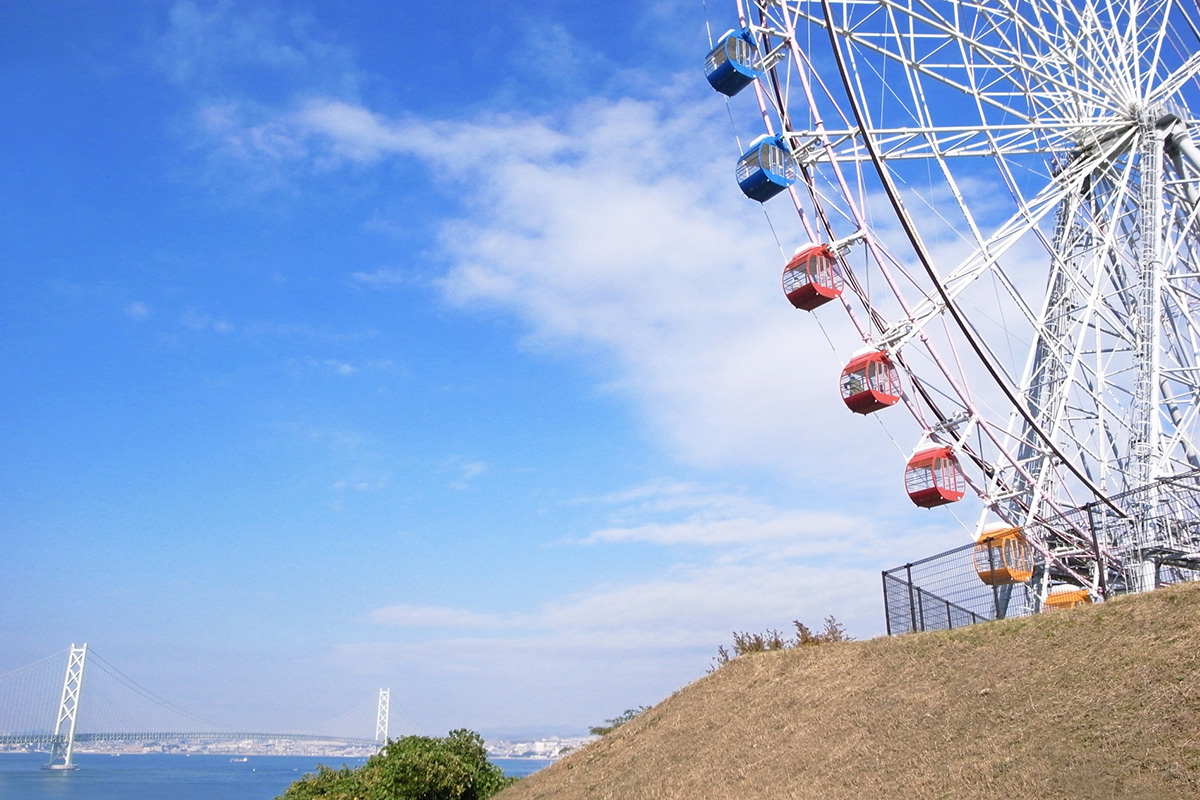 Oh, yes, and there is also a Ferris wheel at the Awaji Service Area. It's nice to take a ride on the Ferris wheel and enjoy the scenery.
Awaji service area had good food. Try the soft-serve ice cream, which I think is especially tasty with a rich milk flavor!
2. Maiko Marine Promenade
Normally, the Akashi Kaikyo Bridge can only be crossed by car, but on the Kobe side, there is a facility called the "Maiko Marine Promenade" where visitors can walk along a 317-meter-long promenade.
I uploaded a photo from my last visit to Instagram!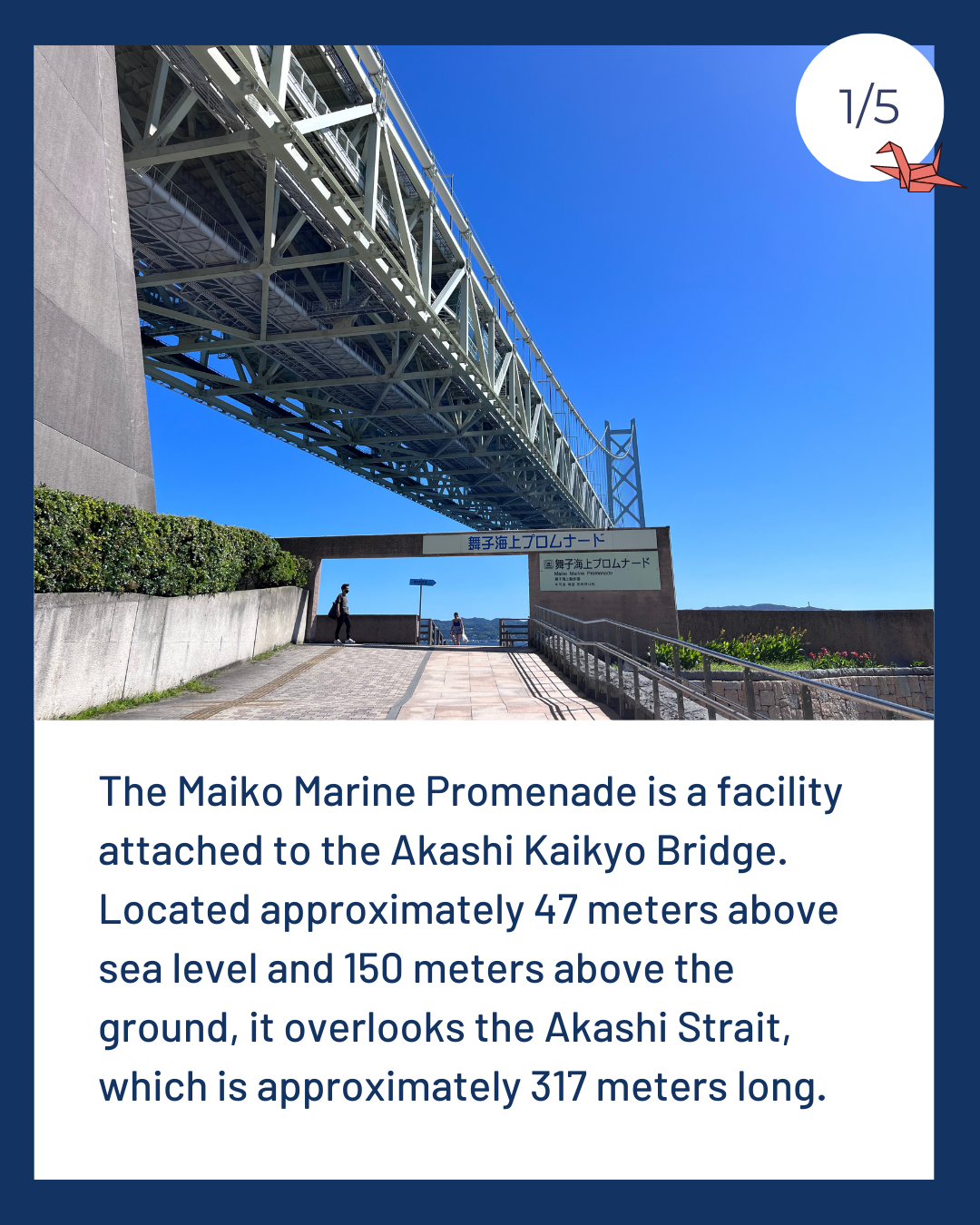 The height from the sea level is about 47 meters.
Some areas have glass underfoot, providing a thrilling experience. It was a little scary…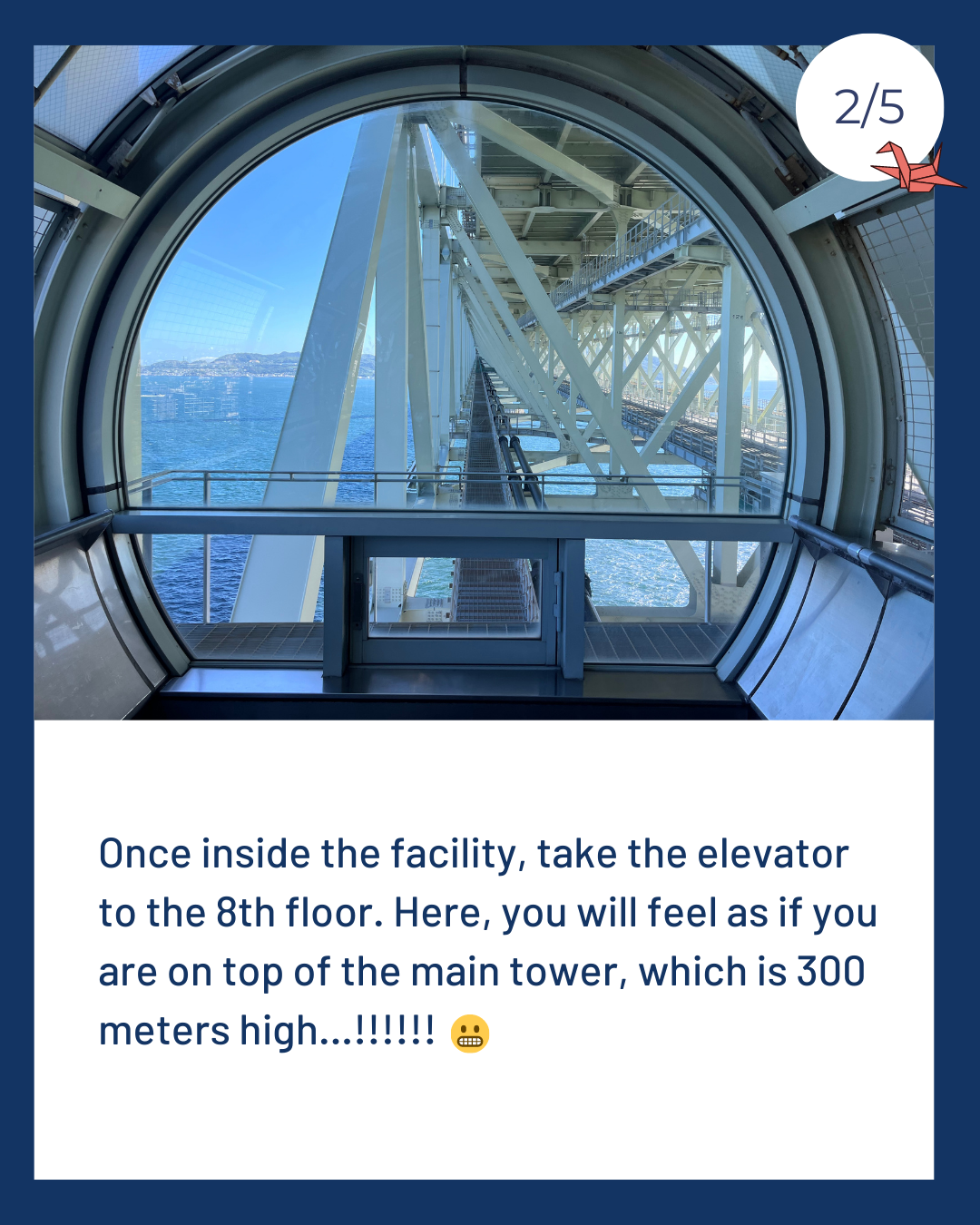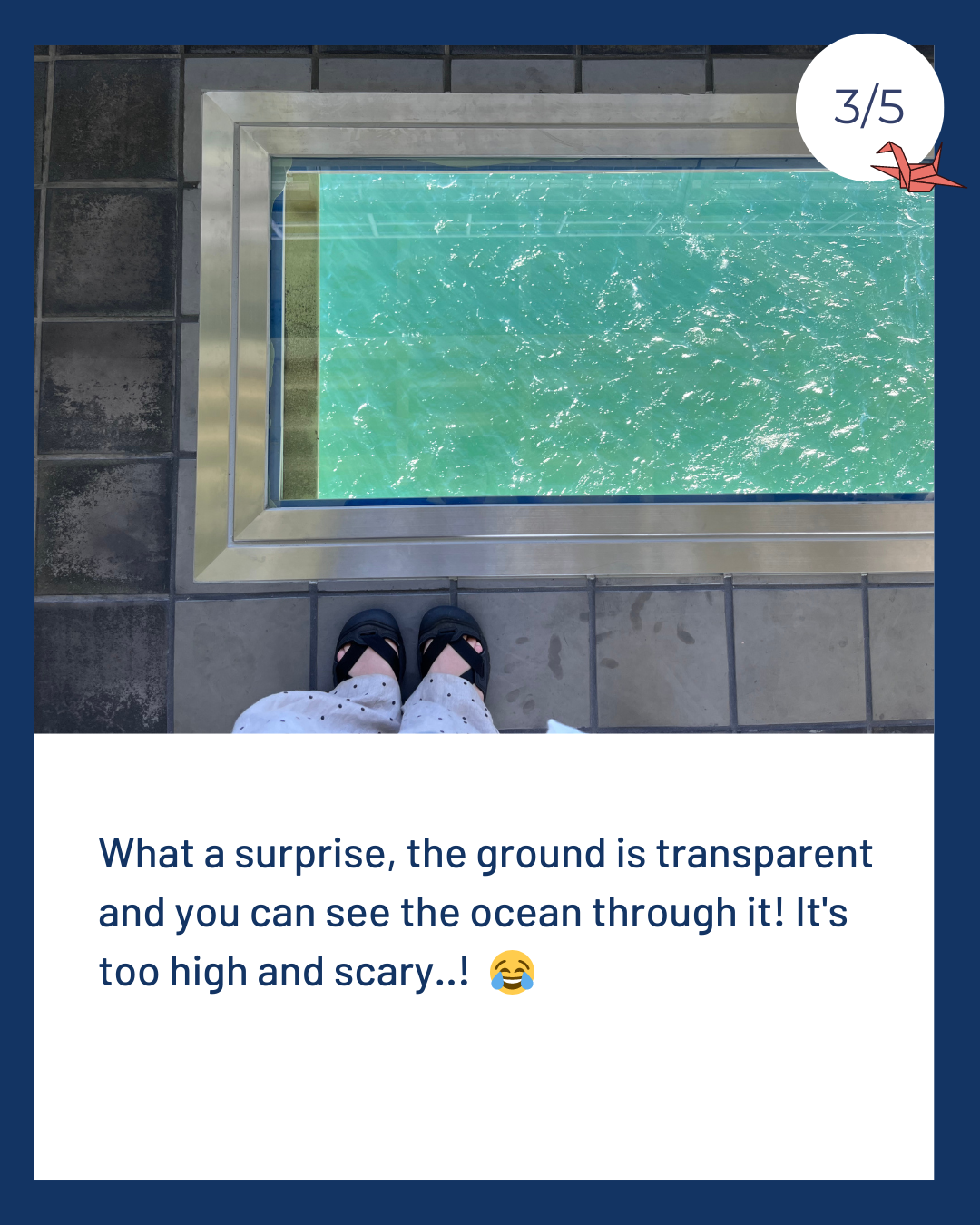 But it was a sunny day and the view was absolutely beautiful.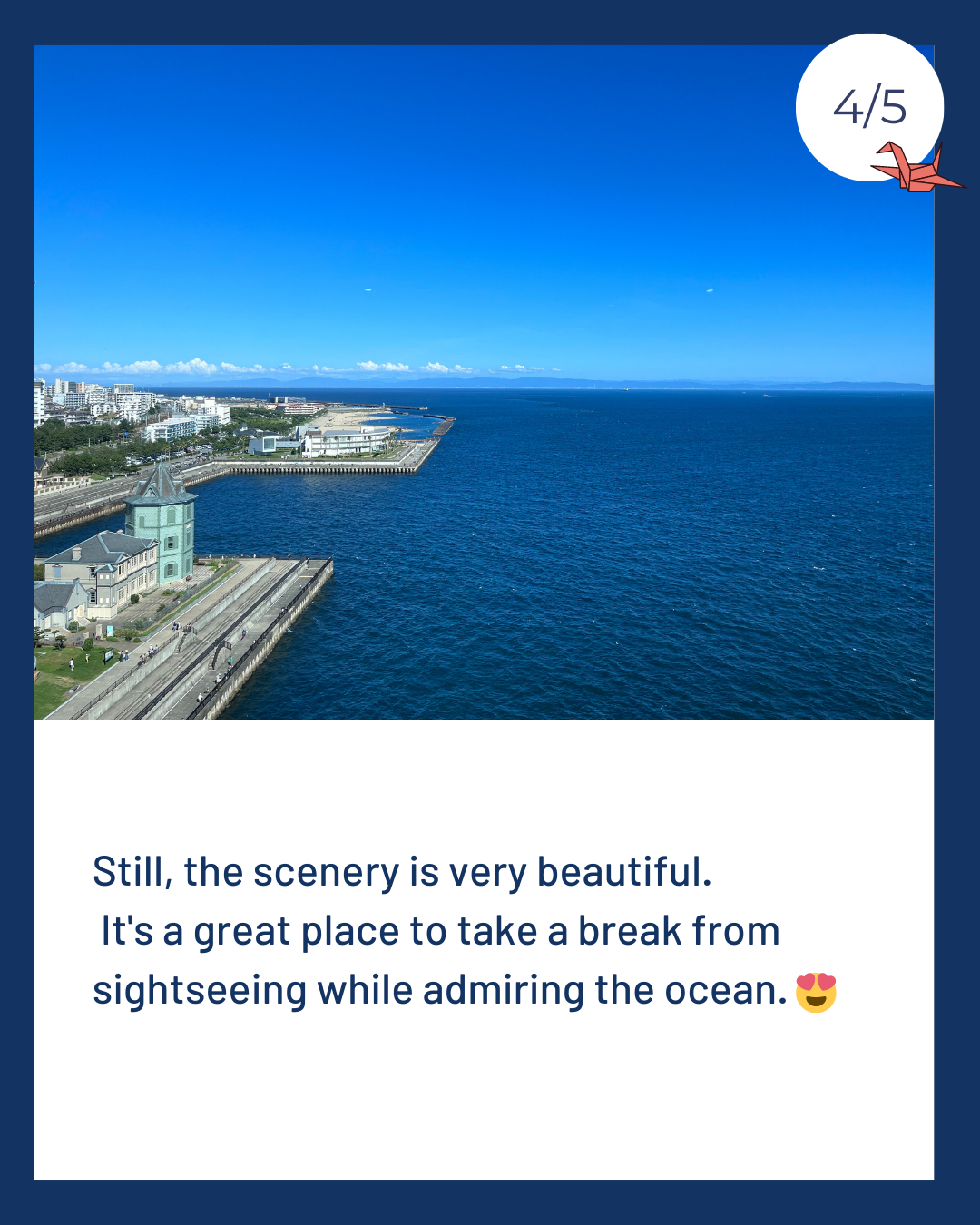 [OPEN]9:00-18:00 (admission until 30 minutes before closing)
[CLOSE]  The second Monday of each month from October to March (or the following day if the Monday is a national holiday), and closed on December 29 to 31.
*Admission is charged.
This area near the Maiko Marine Promenade is a park, and the bridge can be seen even from there.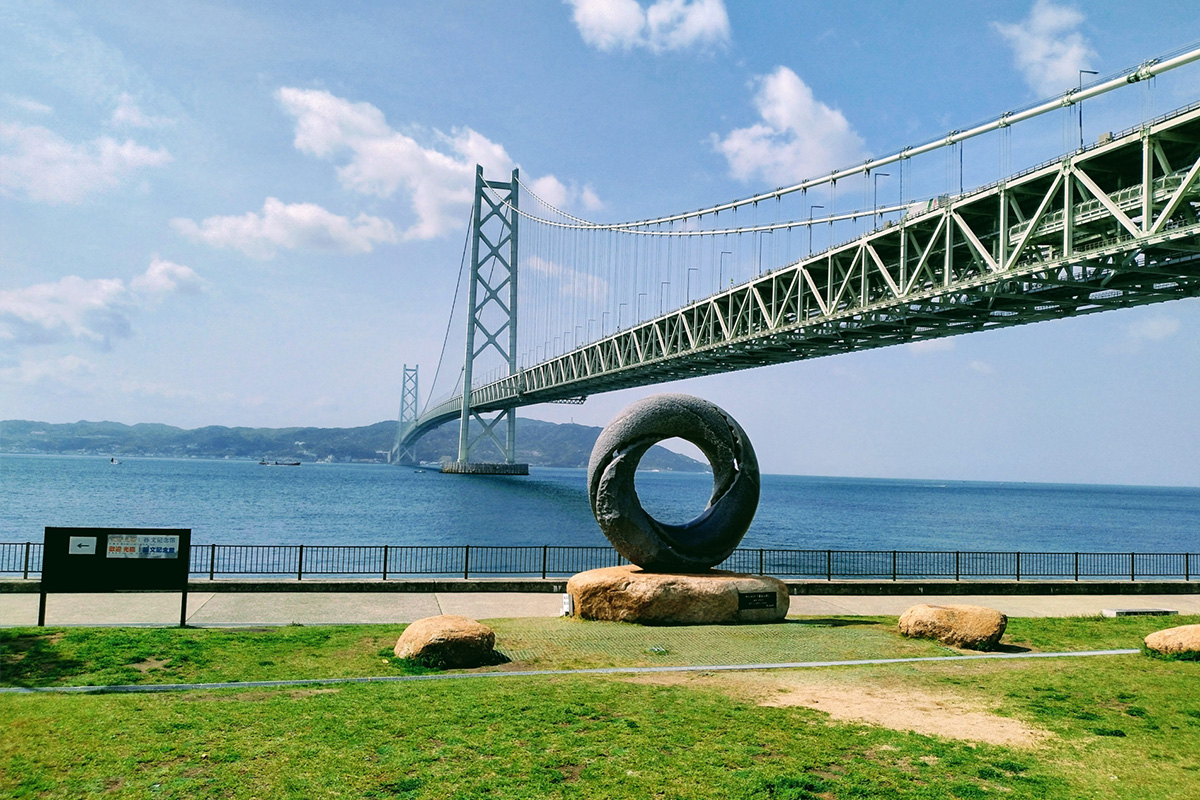 There were some interesting objects and it was fun to take pictures of them.
3.View of the bridge from the top of the tomb
Finally, I introduce a slightly different "Akashi-Kaikyo Bridge Viewing Spot".
That is the Goshikizuka burial mound.
It is about a 15-minute walk from Tarumi Station. Surrounded by a seaside residential area, this is a huge burial mound!
This was built in the late 4th century. Boasting a total length of 194 m, it is the largest forward-rear circular mound in Hyogo Prefecture.
The one here is a reconstruction, but the key point is that you can climb to the top of the tumulus. It is a relaxing spot with a view of Awaji Island and the Akashi Kaikyo Bridge.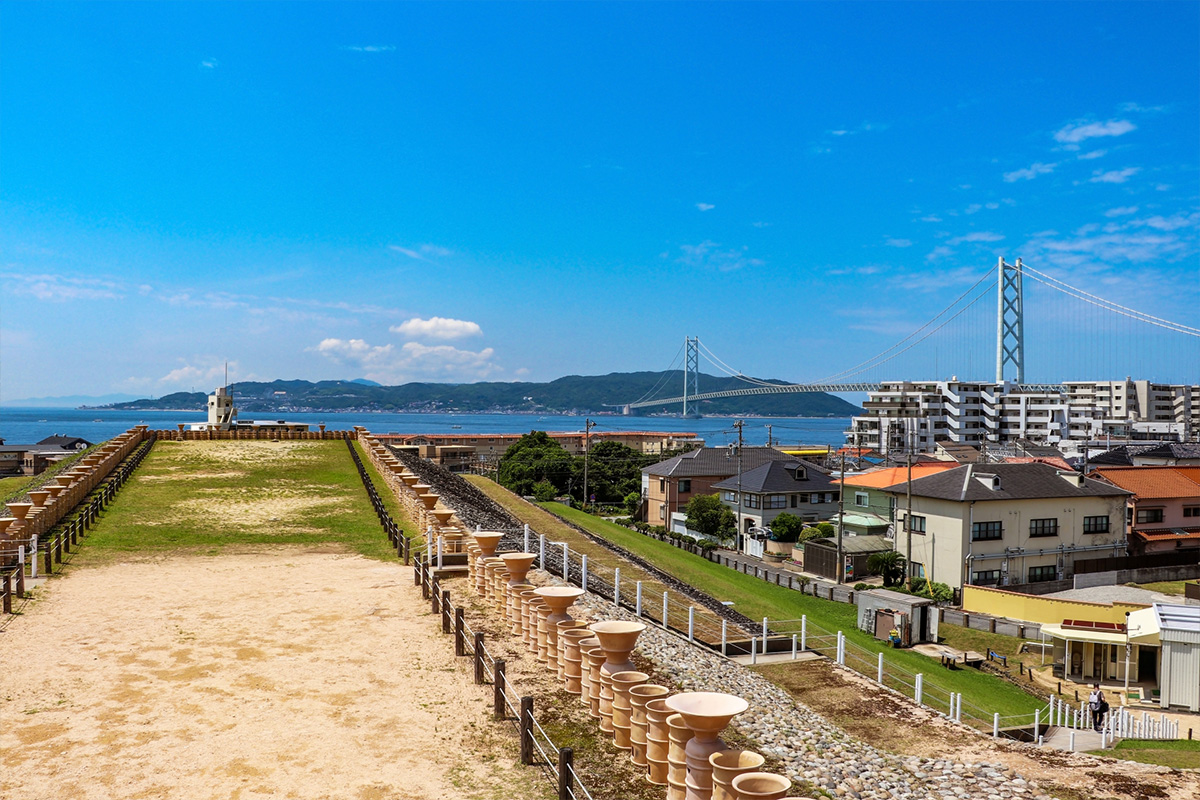 What kind of bridges do you have in your country? Are they made differently in different countries?
When you travel to Japan, check out the various bridges.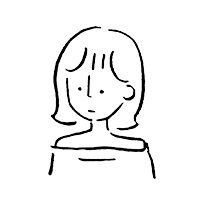 aki