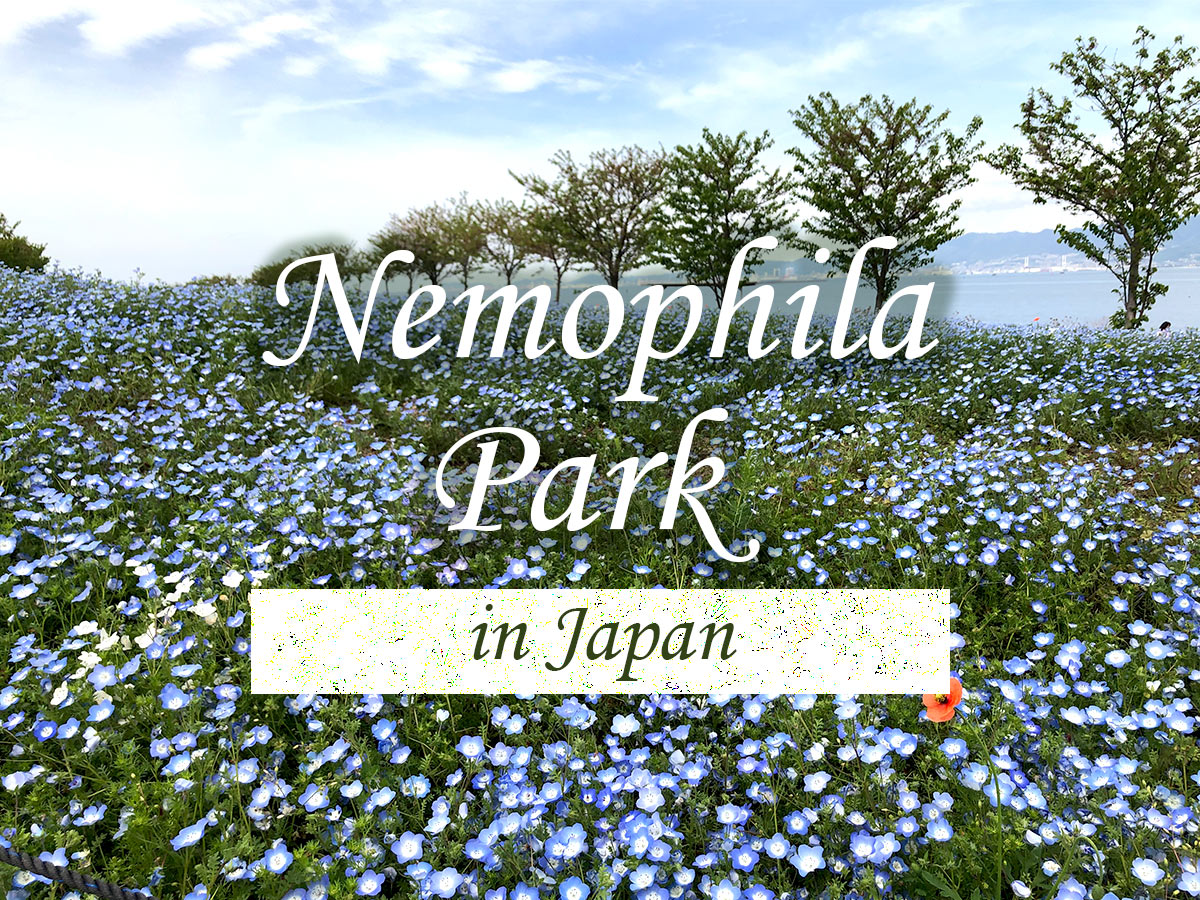 In spring, you can see a variety of flowers all over Japan!
I went to a park called Maishima in Osaka to see nemophila.
There's a field of nemophila by the sea in Osaka!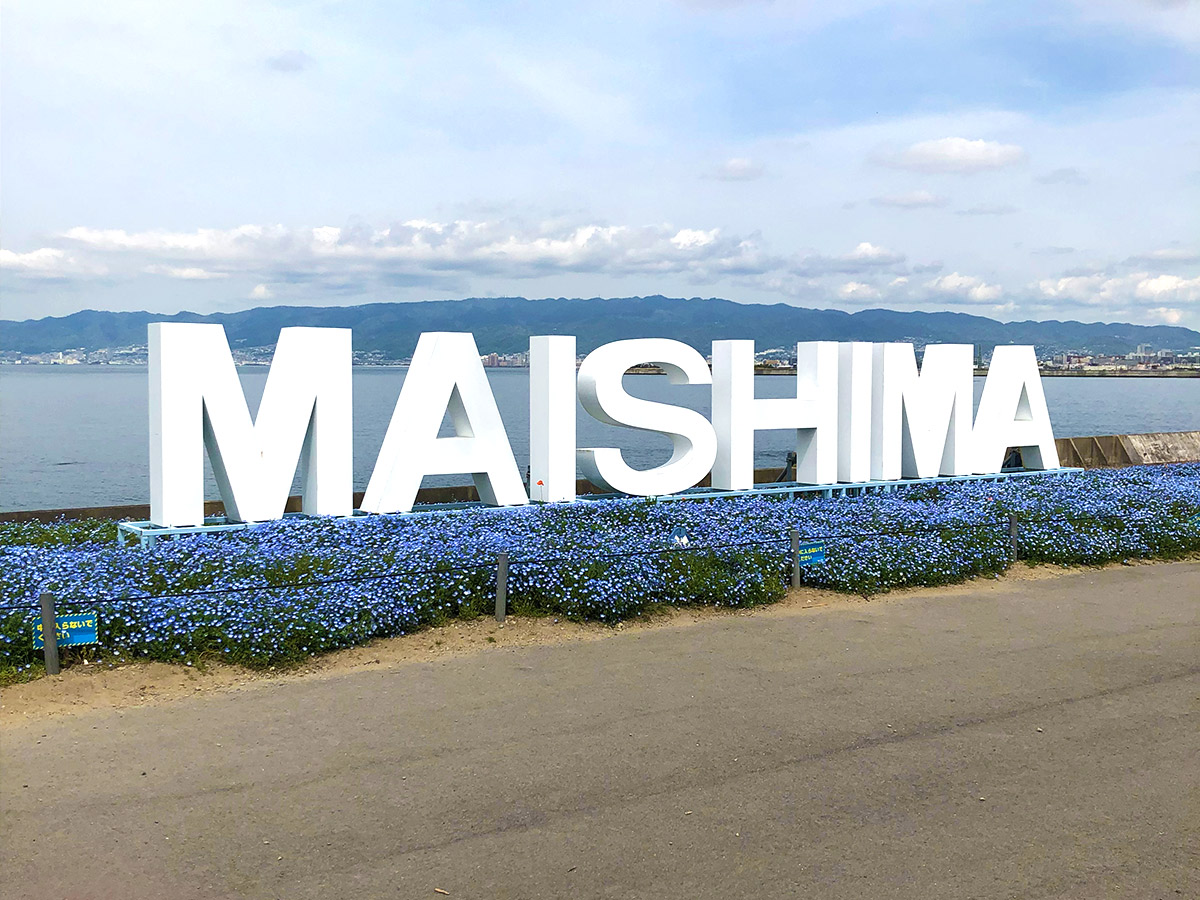 I visited Osaka Maishima Seaside Park.
Flowering season is from early to late April.
A whopping one million nemophila plants will be in bloom.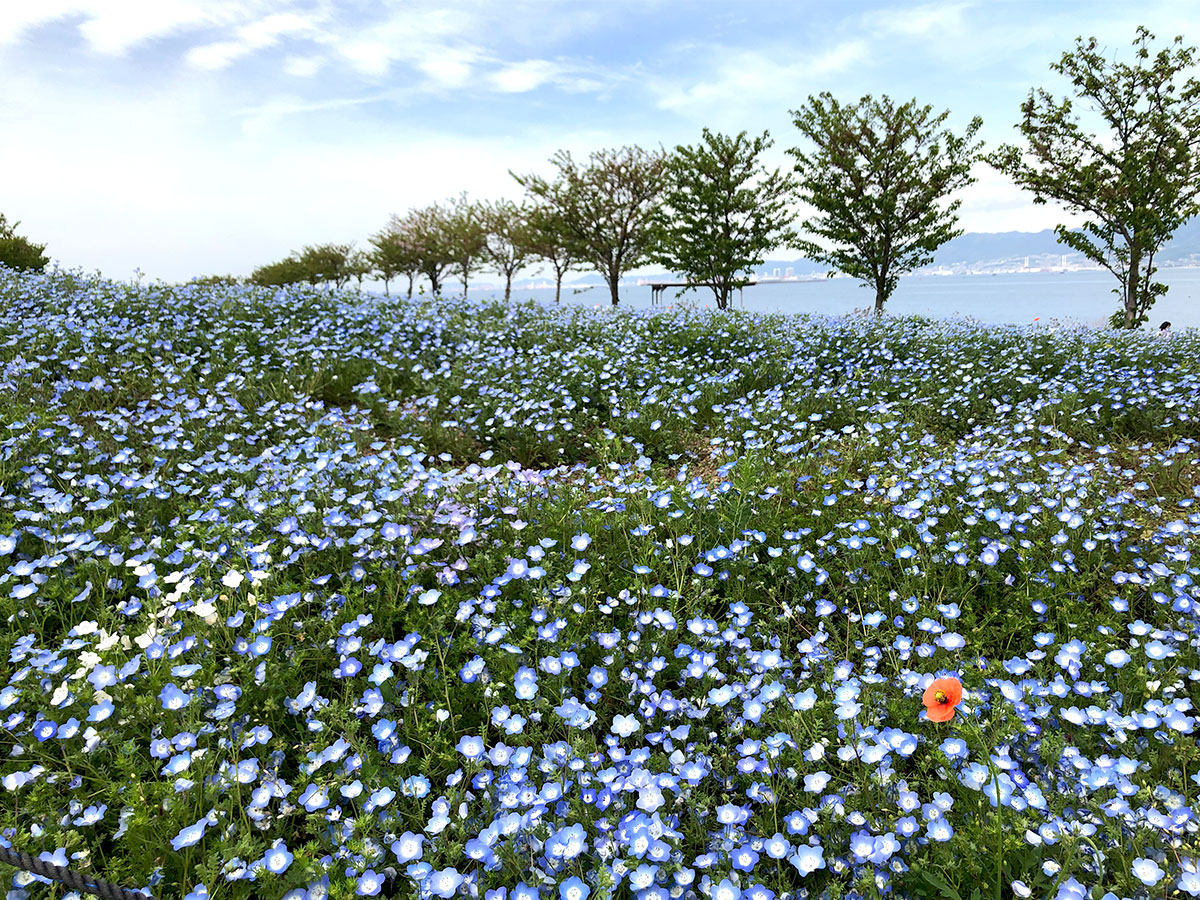 Once inside the park, blue nemophila as far as the eye can see!
Surrounded by the sky, the sea, and about one million mysterious blue nemophila flowers, I felt like I was in another world.
When I carefully observed the nemophila, I discovered that it comes in many different colors.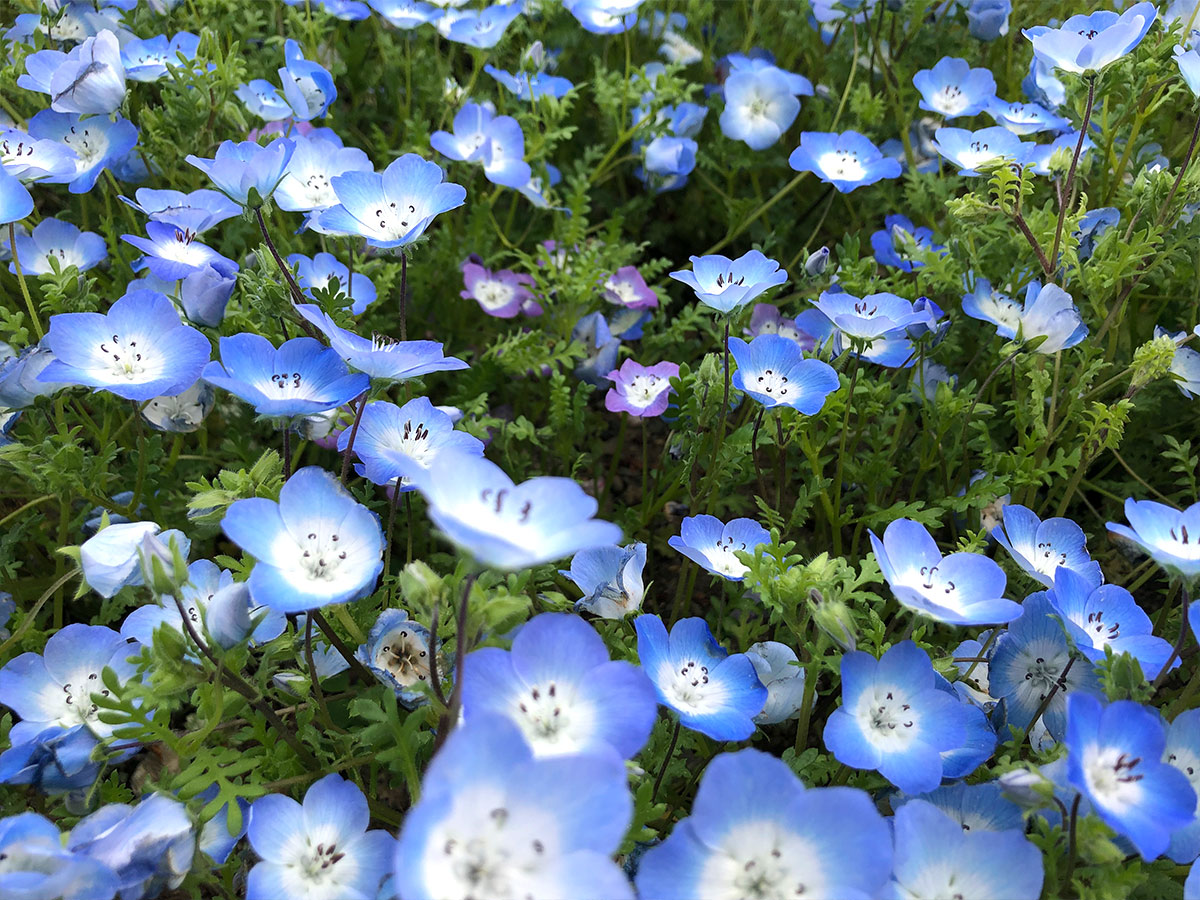 Also available in blue, white and purple.
I took a slow walk and observed the flowers up close and took pictures.
It was very relaxing.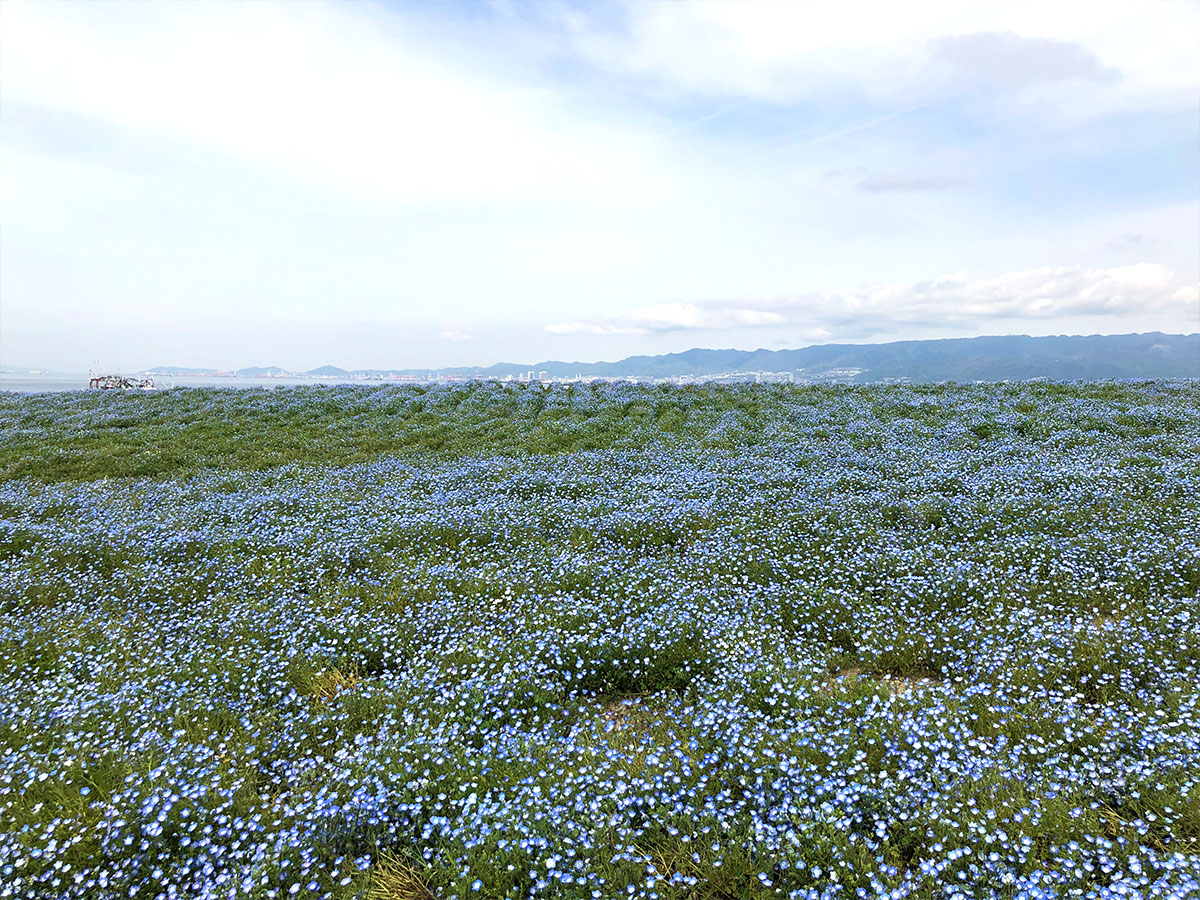 There's even a souvenir shop inside the park!
The park's souvenir shop sold products that could only be purchased here.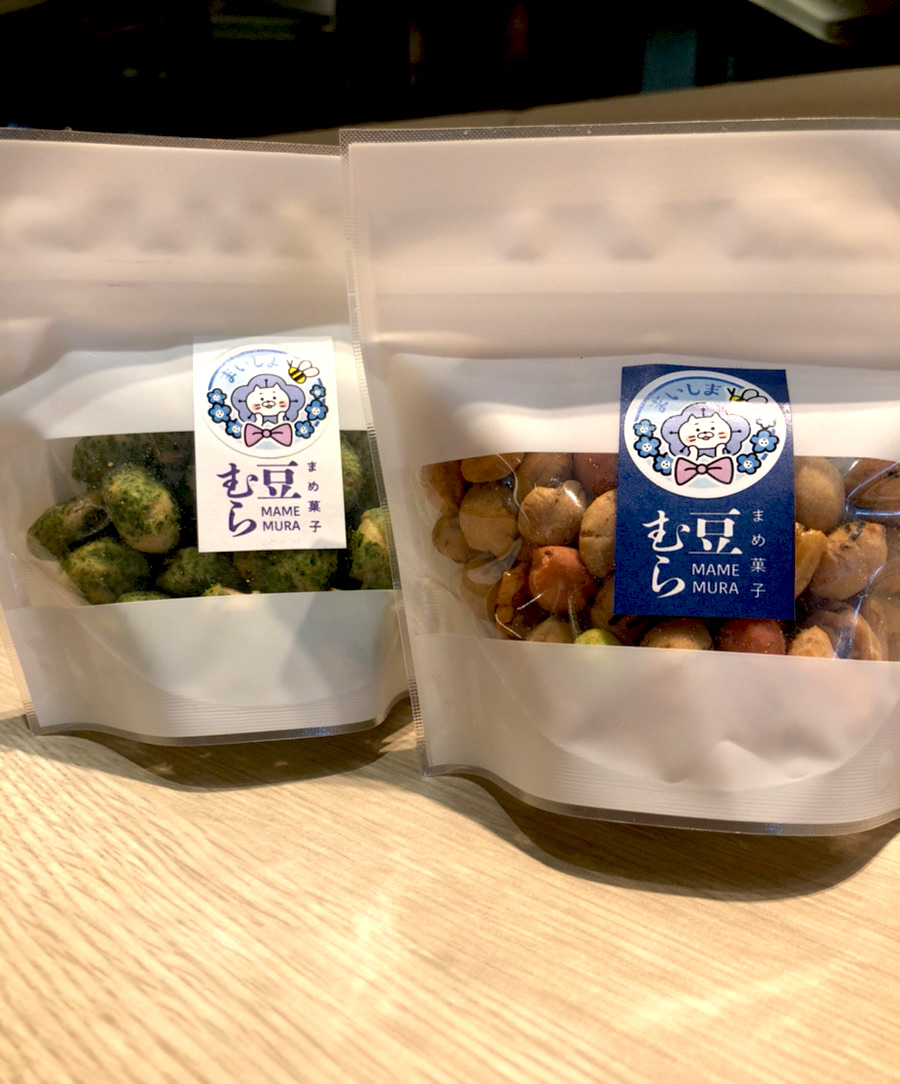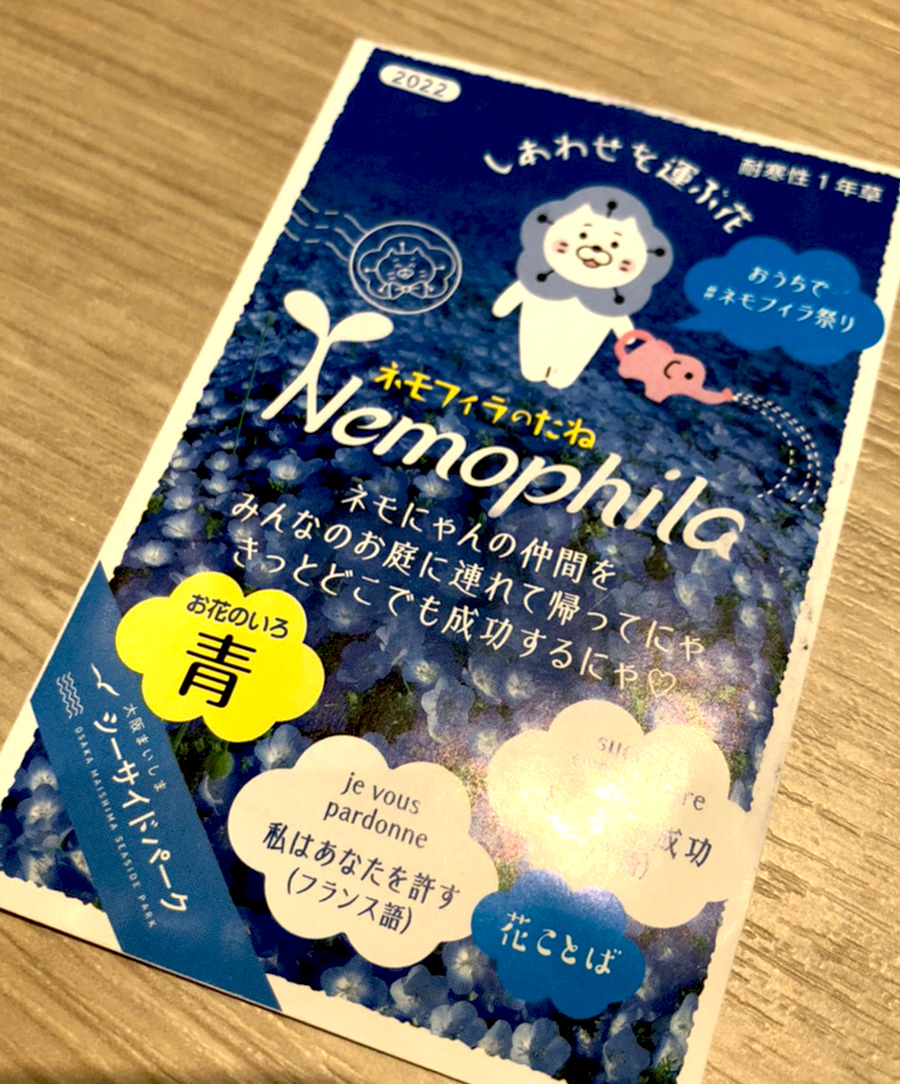 I bought some snacks and some nemophila seeds!
There were also various other souvenirs such as character tableware and sweets for sale.
Soft serve ice cream, juice and other snacks are also available.
There are so many spring flowers you can see in Japan!
In springtime, you can see many beautiful flowers in various areas, such as nemophila, tulips, rape blossoms, not to mention the classic cherry blossoms!
Be sure to check out my other flower-related articles!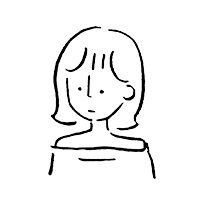 aki