3 Things to do in Yufuin, Japan's Tourist Attraction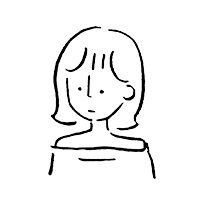 Written by aki
2022.10.11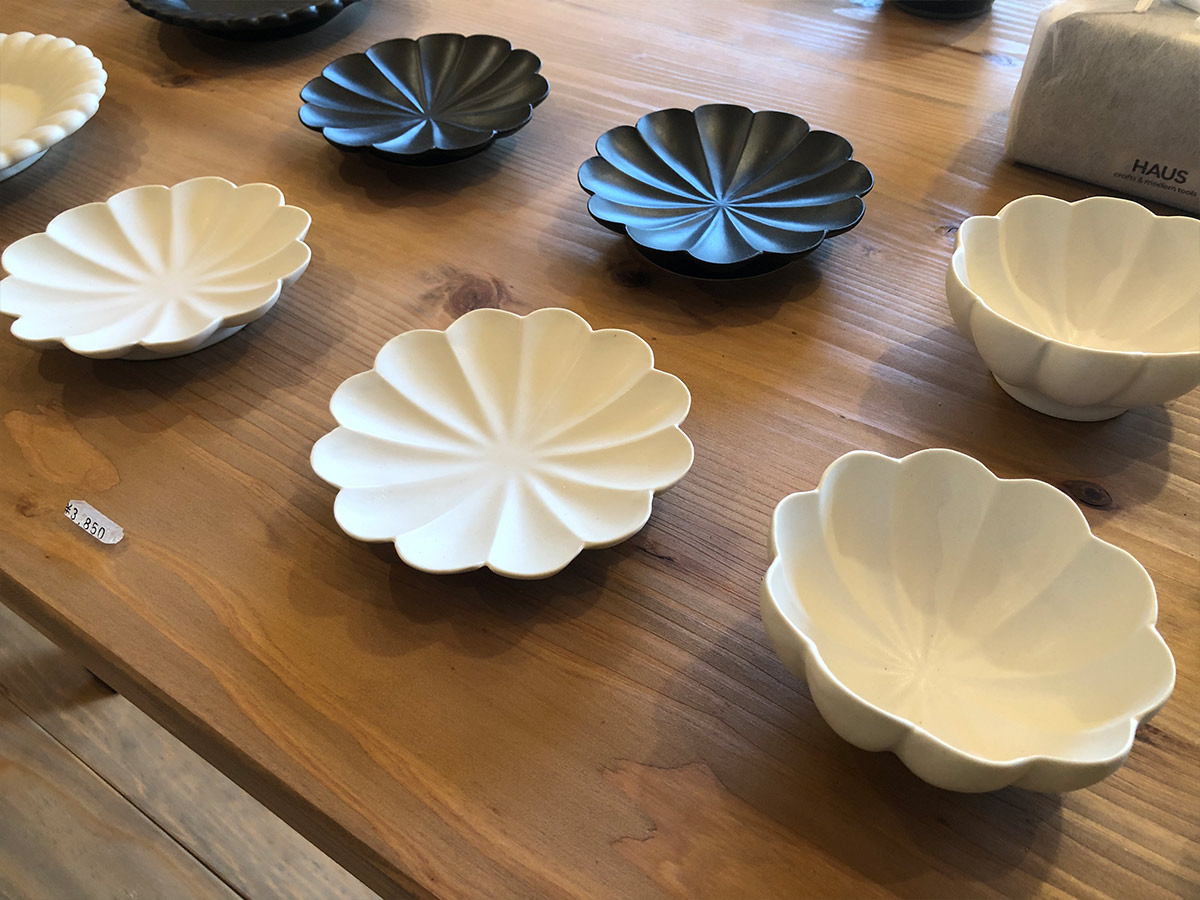 There are many onsen(hot spring) town in Japan.
One of these, Yufuin, is a very popular tourist spot not only for its onsen but also for its fascinating nature and tourist attractions.
Today I'll show you three of my favorite spots in Yufuin!
1.Let's go see Mt. Yufu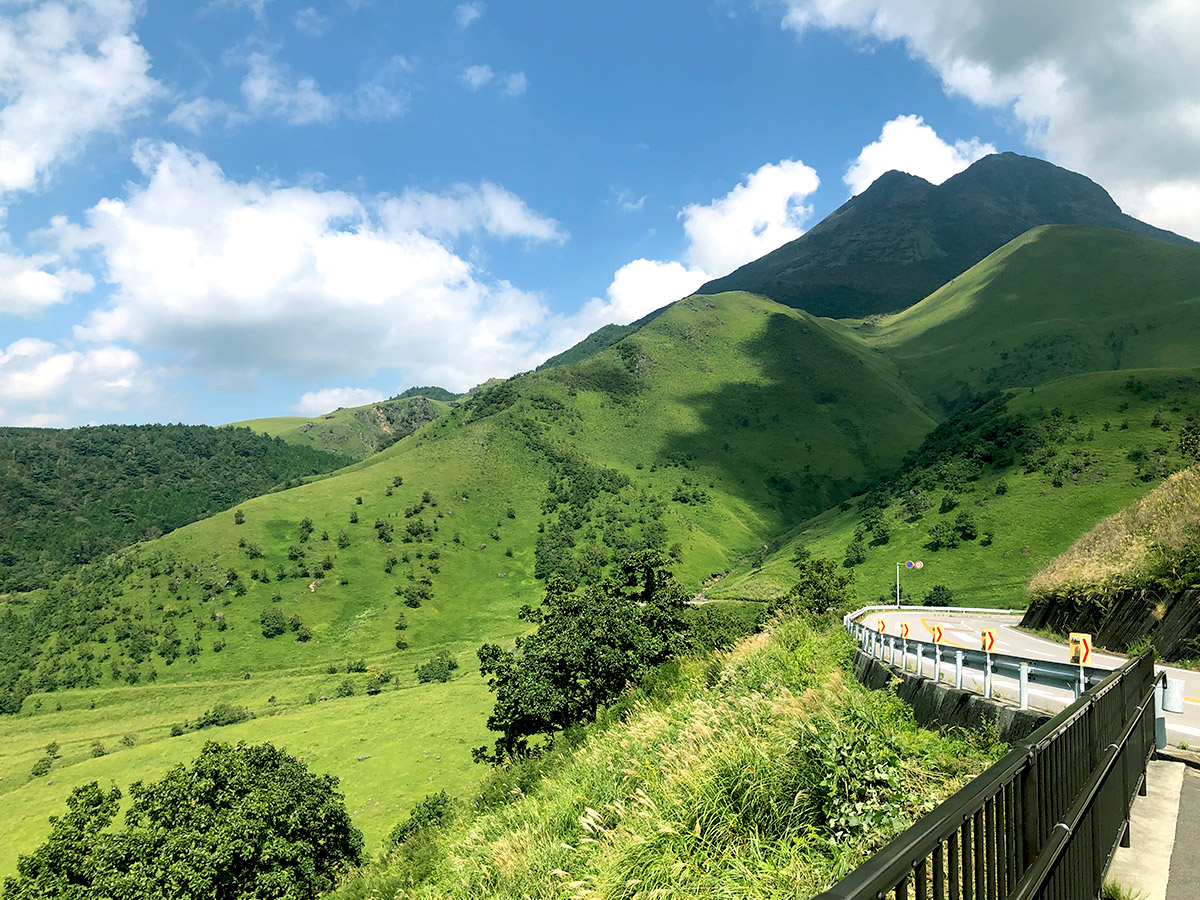 Yufudake(Mt.Yufu) at an elevation of 1,584 meters.
Yufudake, with its beautiful and majestic appearance, has been revered as a divine mountain since ancient times.
The area around Mt. Yufudake is a driving course.
On a nice day, the mountain range looks so beautiful!
If you are confident, climbing the mountain is recommended, but just looking at it from below is powerful enough.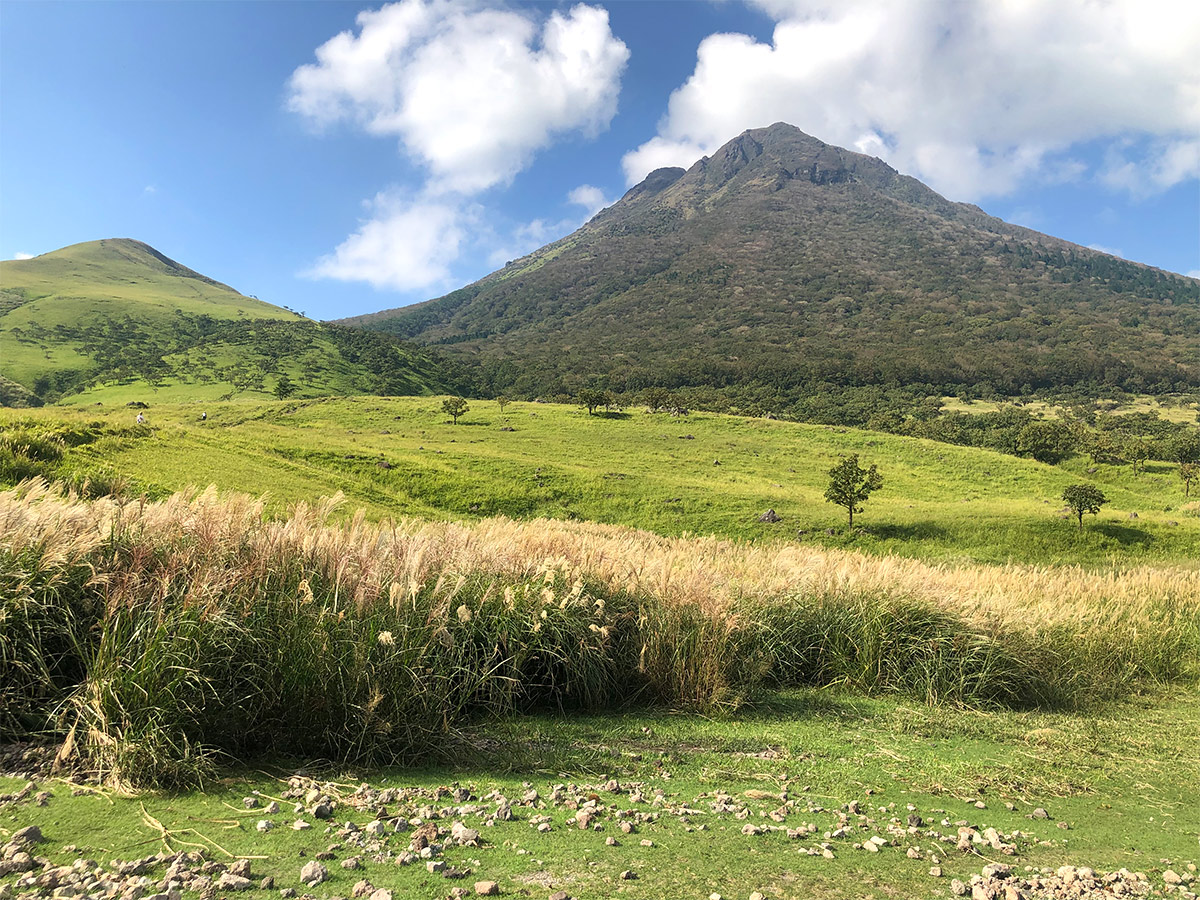 I was there in early October!
The landscape with silver grass was very autumnal.
2.Enjoy eating and shopping on Yunotsubo town!
From Yufuin Station to the lake called Kinrin-ko, there is a street where you can enjoy eating and walking.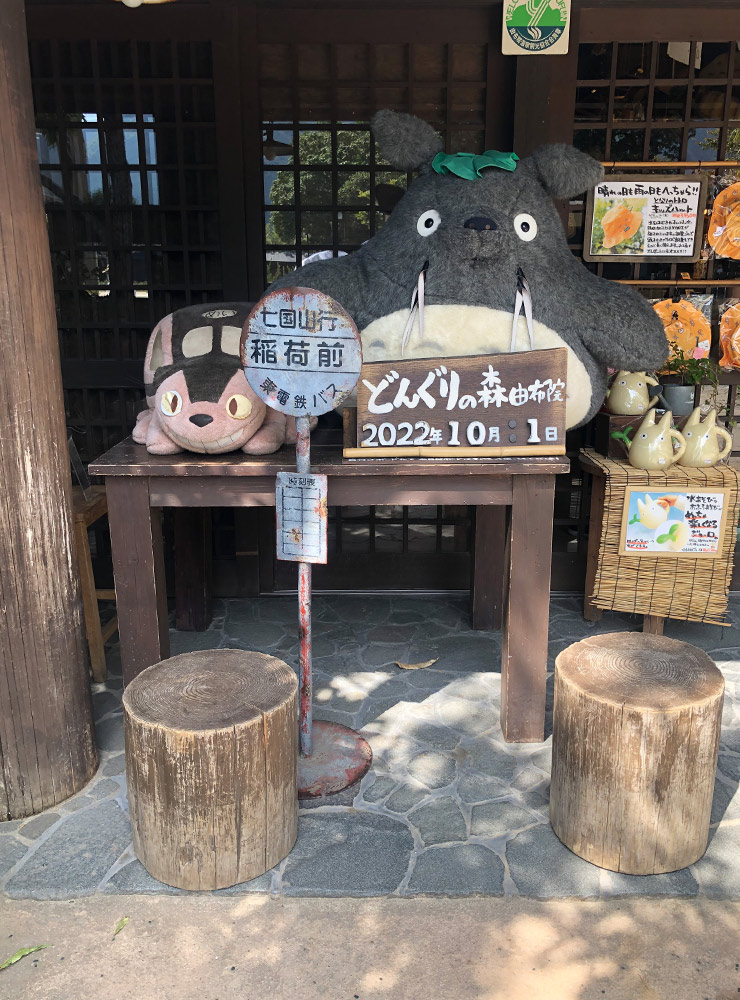 This is the souvenir shop of "My Neighbor Totoro". You can take pictures with Totoro characters.
MOV(街歩き)
Plenty of food and drink stores!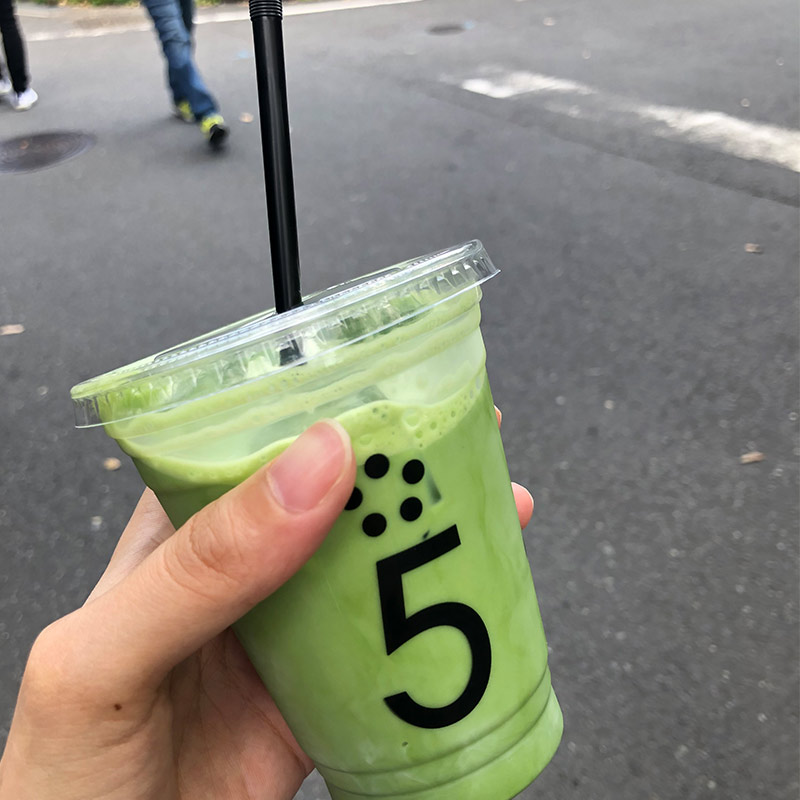 It was hot that day, so I bought a macha drink.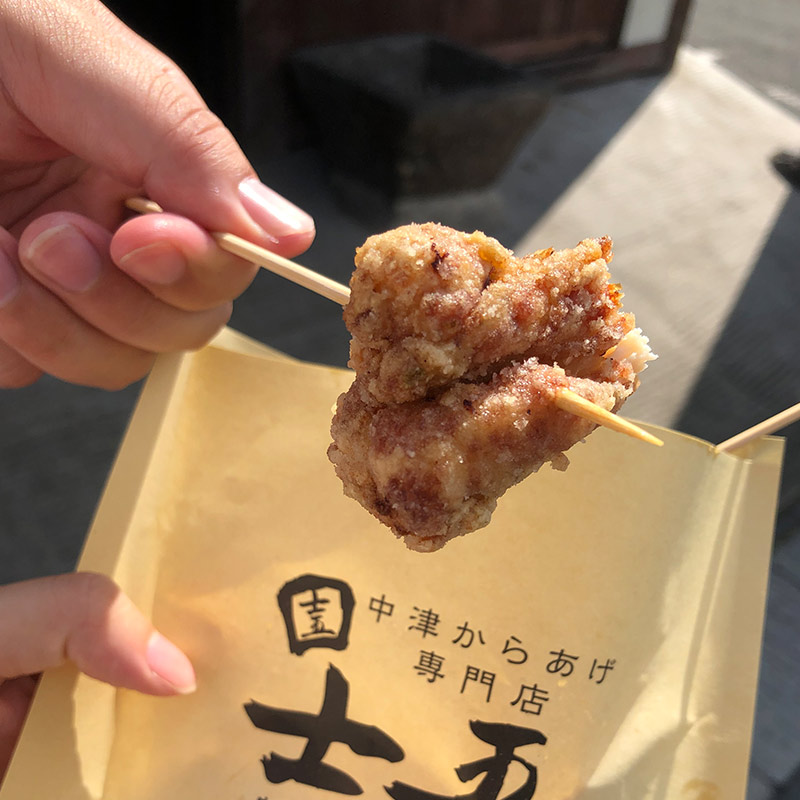 Oita Prefecture, where Yufuin is located, is famous for its chickens.
I bought some Japanese fried chicken! It was very tasty.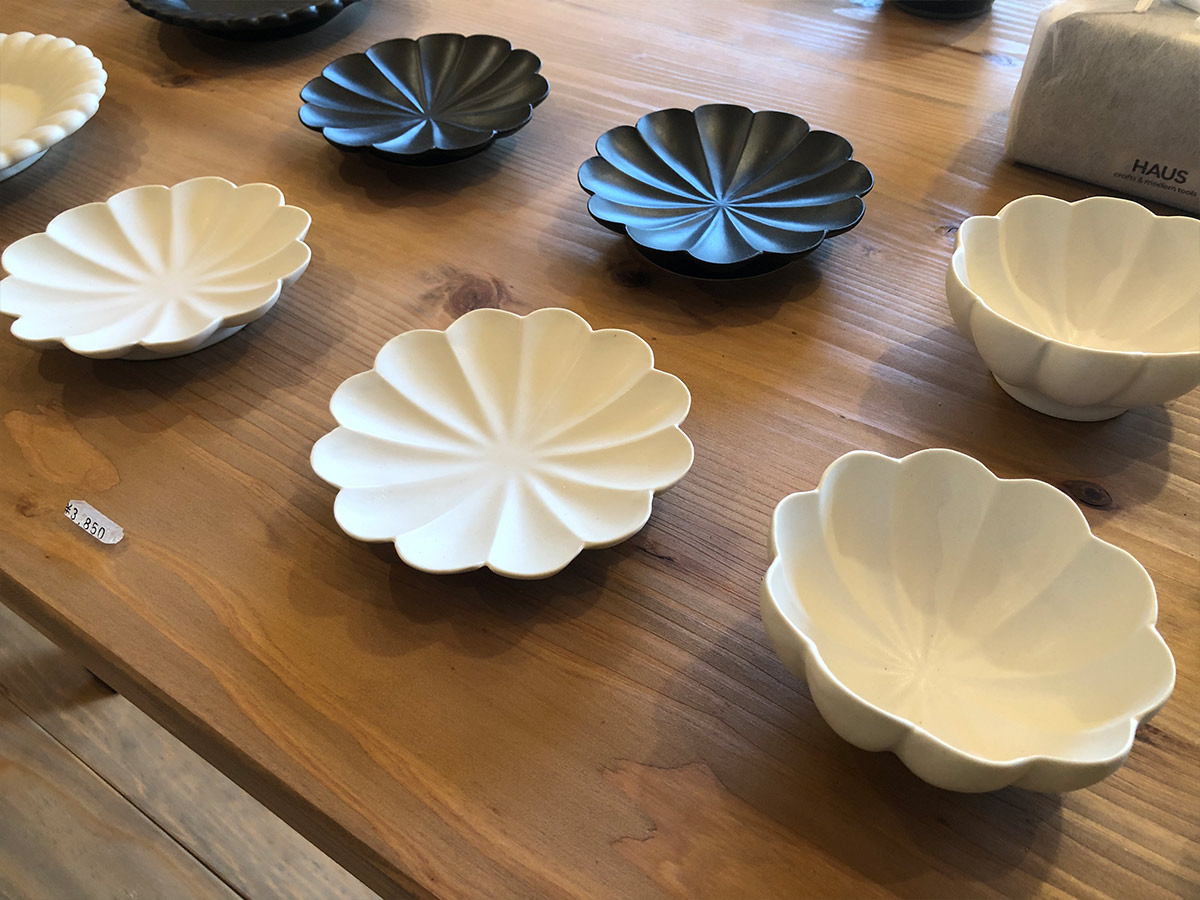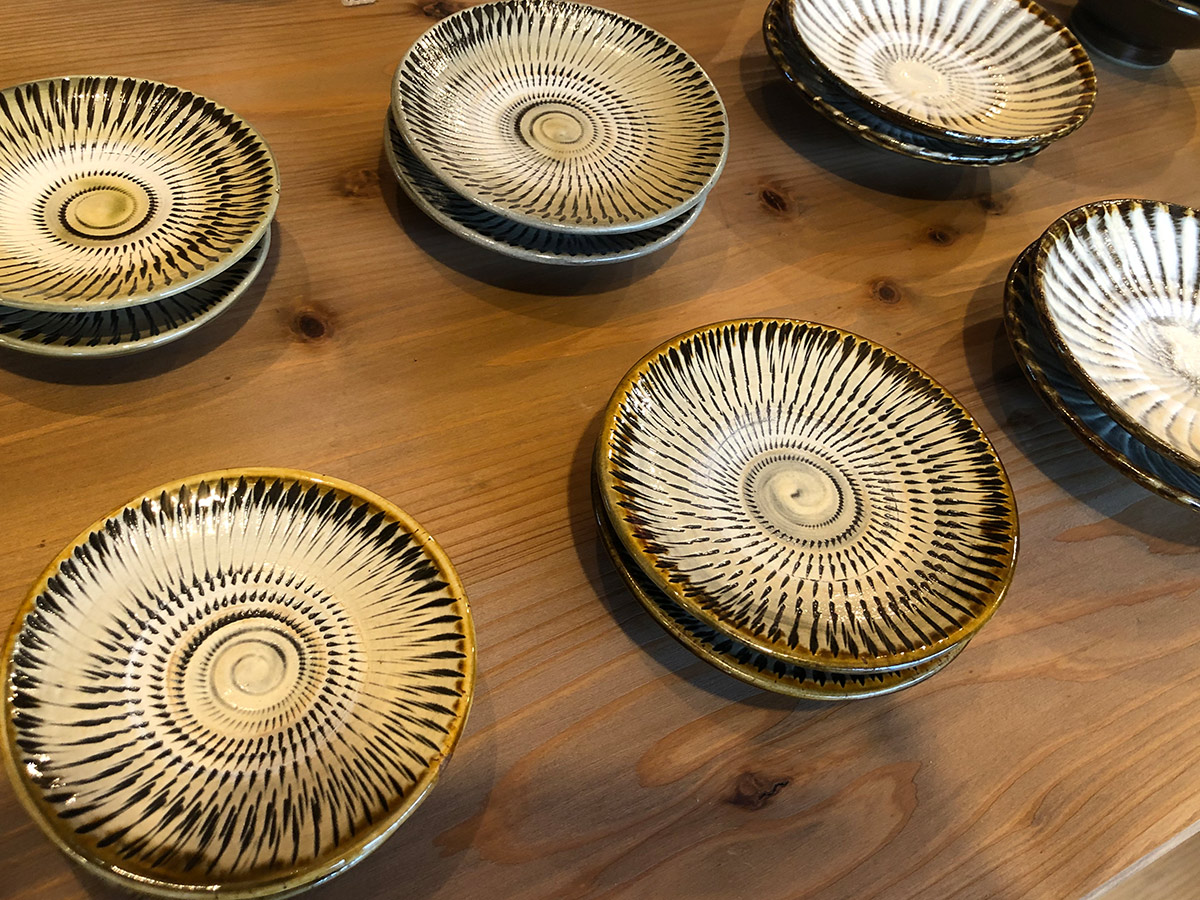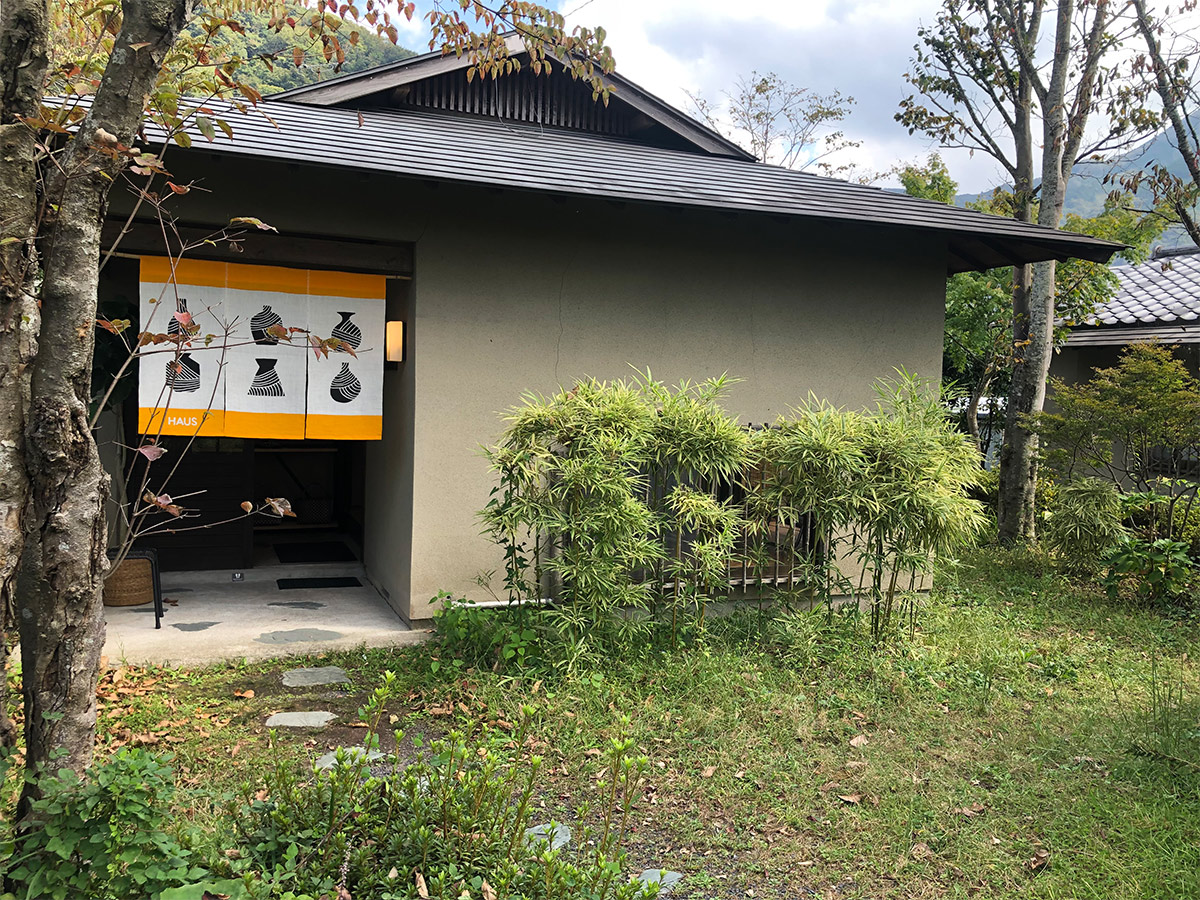 I found a fashionable boutique on the outskirts of town! They were selling works by Japanese ceramic artists.
The simple ceramics that could be used in daily life were very nice!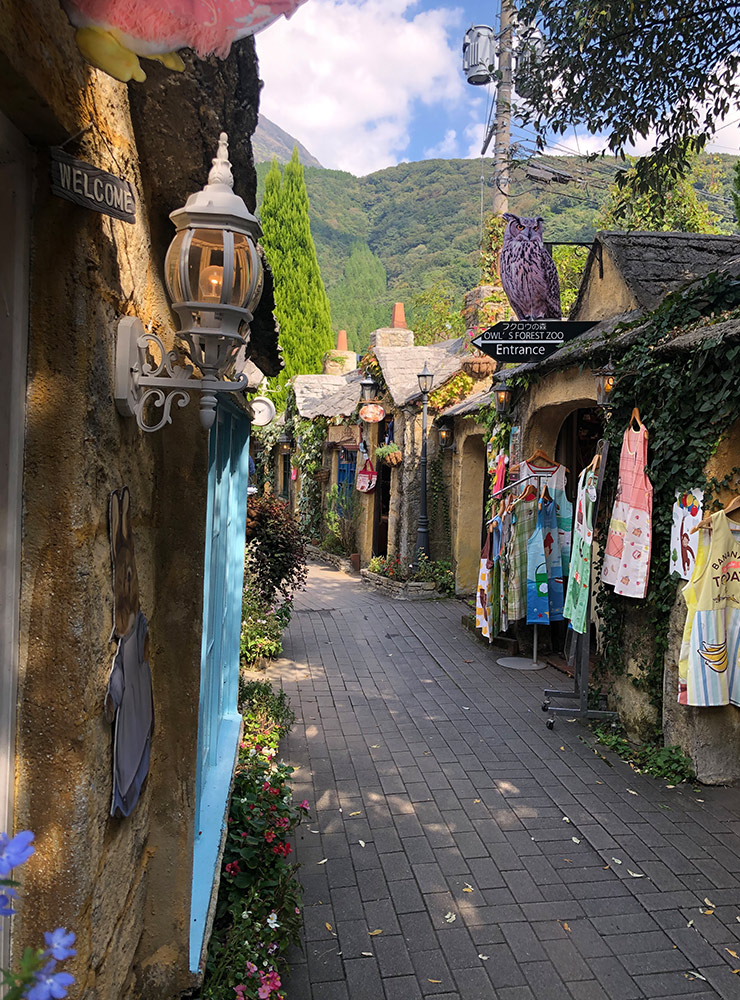 I also found an area that doesn't look like Japan!
It looks like a theme park called "Flower Village."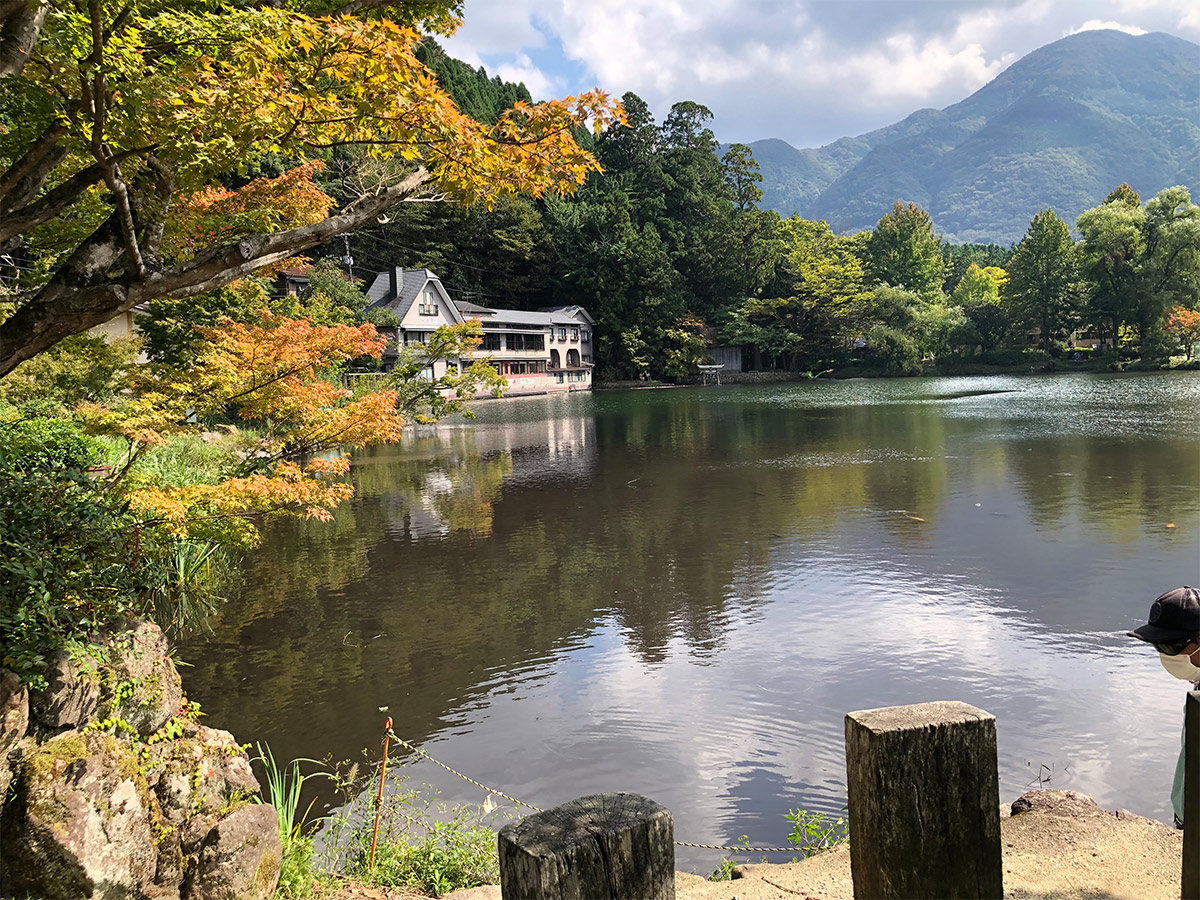 At the end of the street is a lake called Kinrin Lake.
I was there in October and the leaves were turning a little red! Beautiful.
Kinrin Lake is said to have a wonderful view in the early morning when the fog rolls in.
3. Let's go to a onsen!
The third attraction of Yufuin is its abundance of onsen.
Yufuin Onsen has as many as 900 sources.
This is said to be the second largest number in Japan.
Some hotels have onsen baths with a view of majestic Mt.
*However, the bottleneck is that many of them are luxury hotels.
Each inn has different spring qualities, so when you come to Yufuin, be sure to stay at a onsen inn!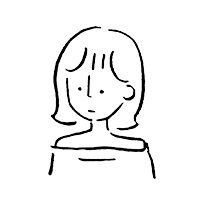 aki