Attractions of Osaka,Japan – Host site for Expo 2025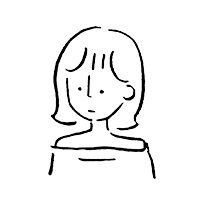 Written by aki
2022.06.10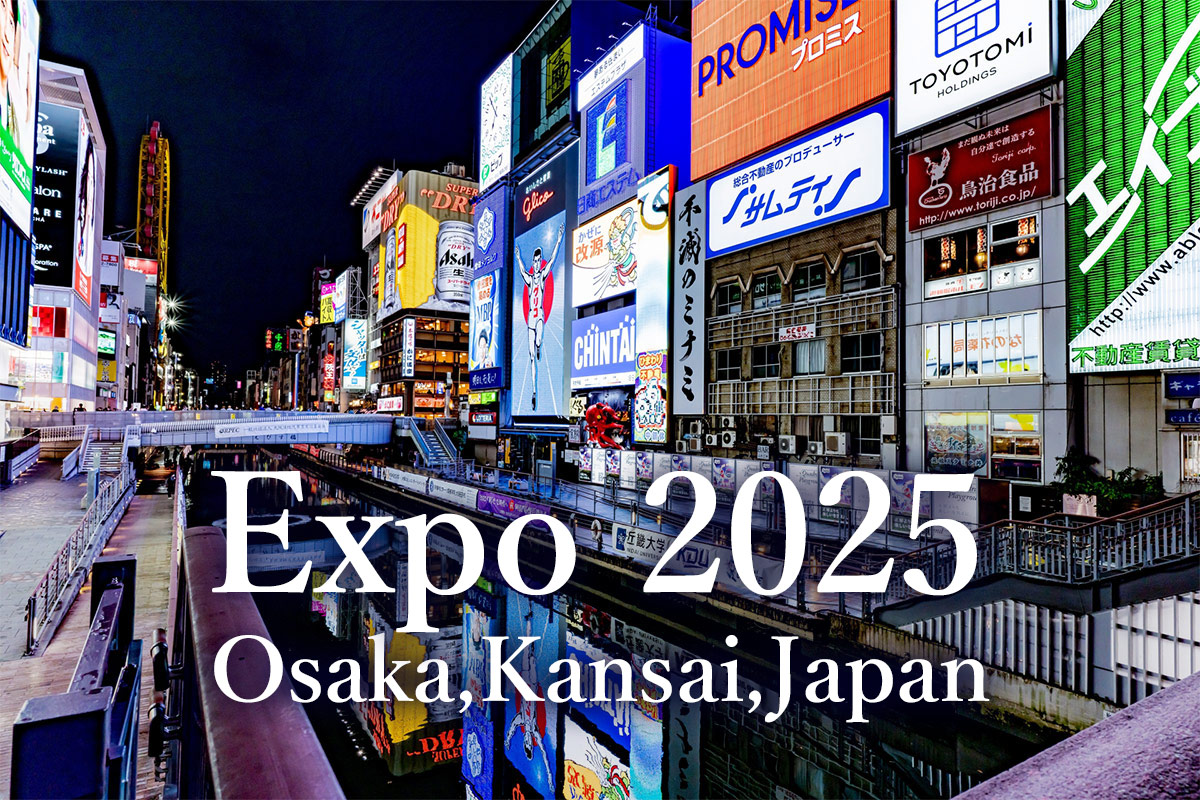 Do you know the place called "Osaka" in Japan?
It is the second most popular tourist destination after Tokyo.
What's more, it's been chosen to host the 2025 World Expo!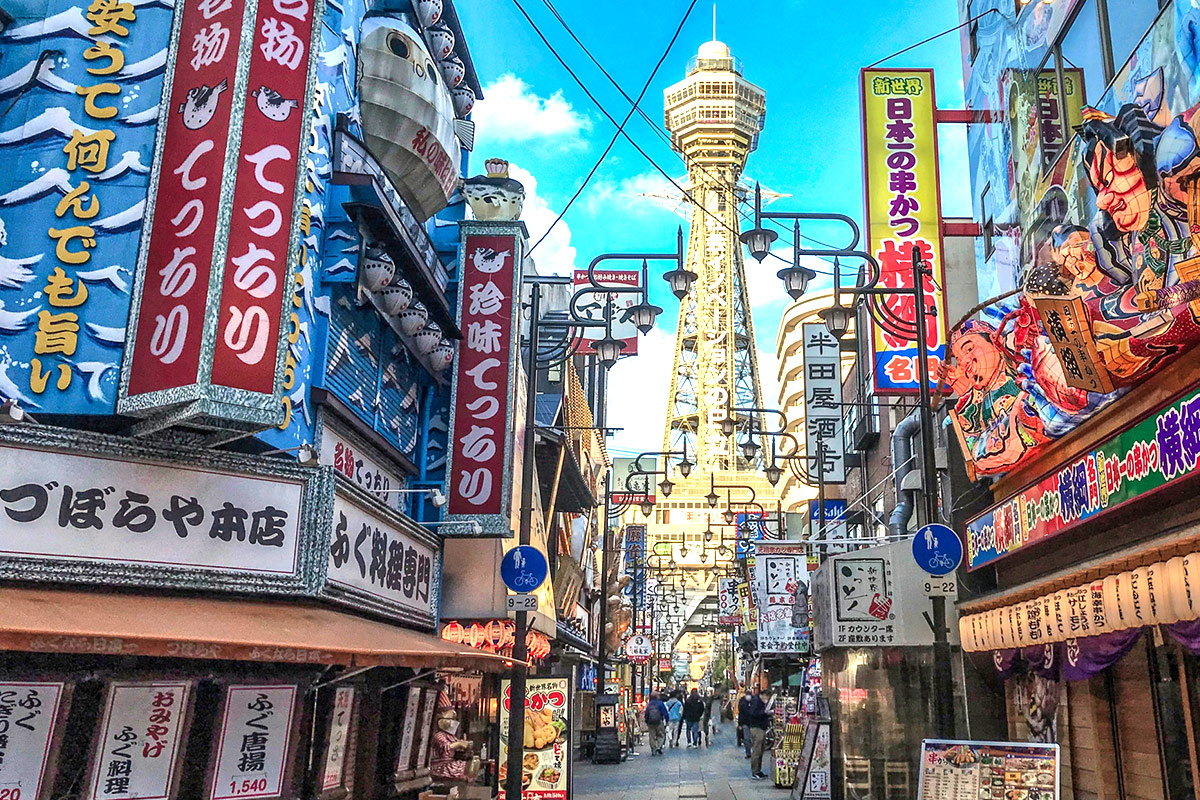 In this blog, AKI, who works in Osaka, will tell you what Osaka has to offer for those who "don't know about Osaka"!
What is Osaka best known for?
Osaka is known as one of the liveliest cities in Japan.
The people are very friendly and cheerful, with a distinctive dialect and sense of humor.
Incidentally, a Korean friend of mine said, "I decided to live in Osaka because people there are very friendly".
Osaka is said to be the second largest city in Japan after Tokyo, the nation's capital.
Around Osaka Station, there are many high-rise buildings.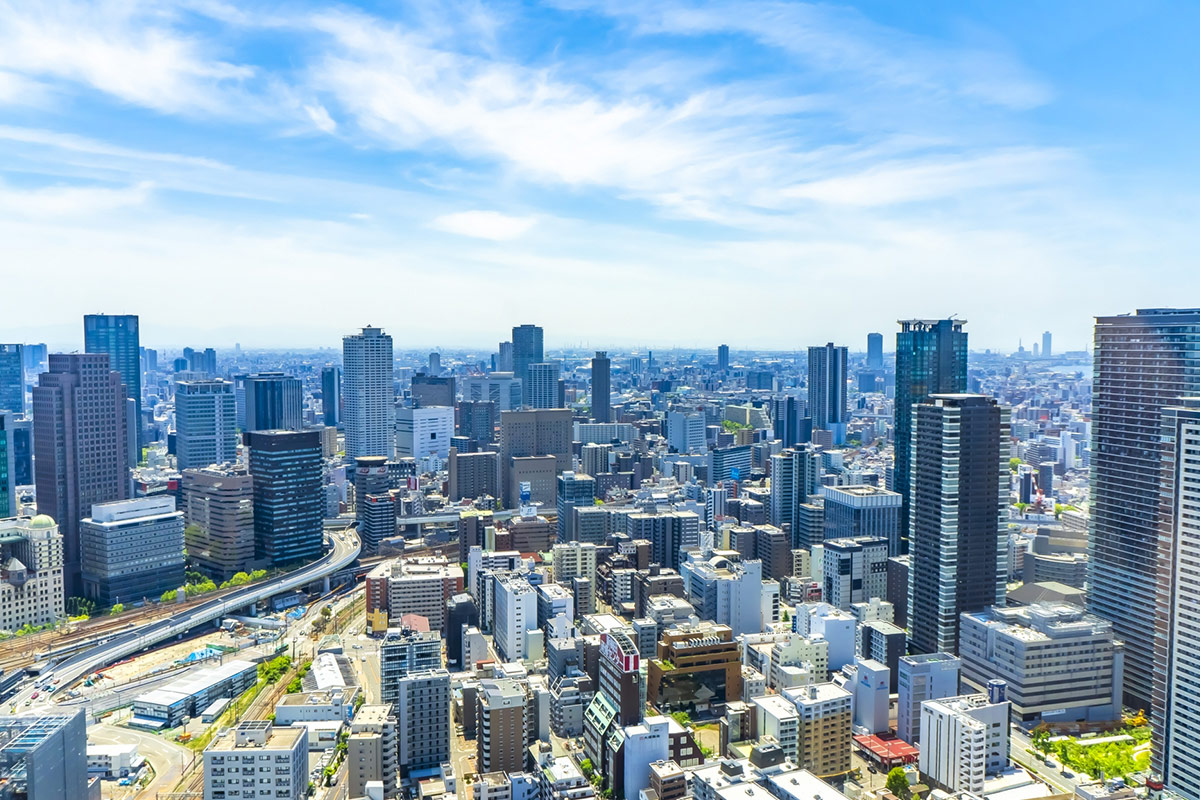 Fascinating Osaka Street Food
People who visit Osaka for sightseeing often say, "Osaka's food is delicious!"
You should know three typical gourmet specialties.
Okonomiyaki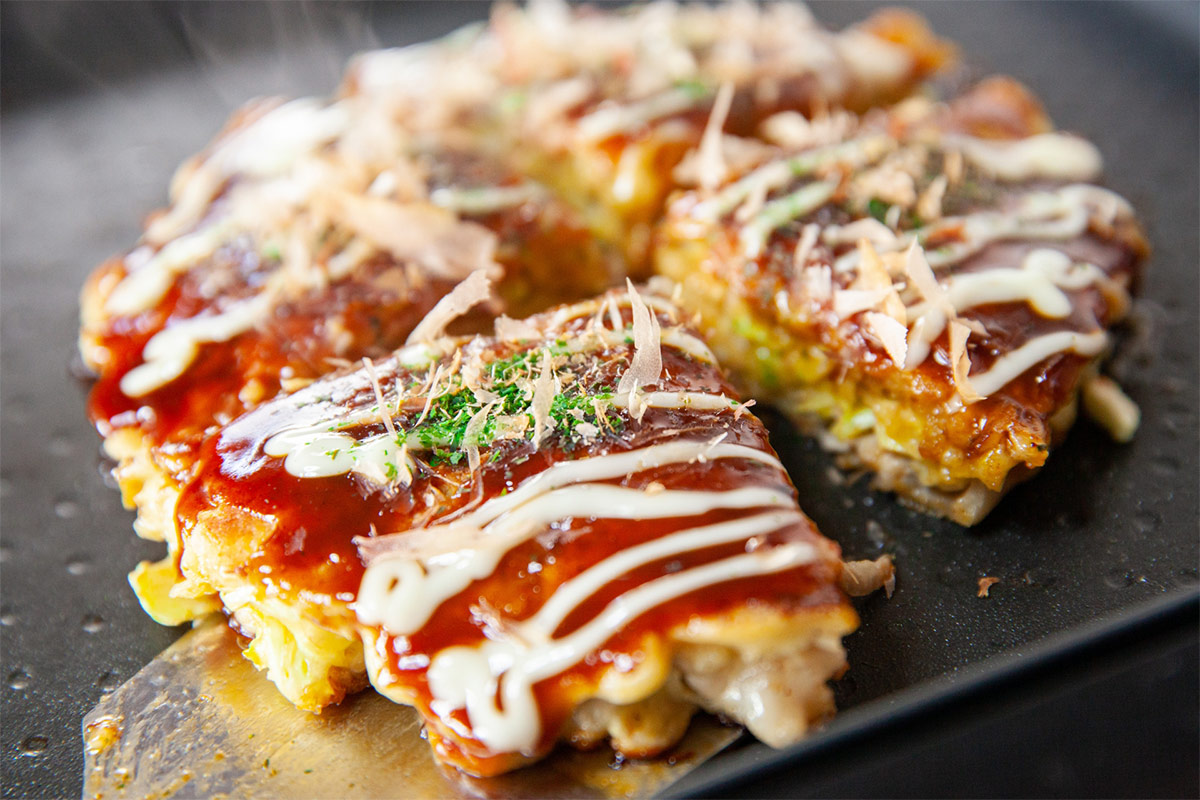 Japanese savory pancake dish.
A dough made of flour, eggs, and cabbage is topped with seafood, meat, or other ingredients and baked.
Takoyaki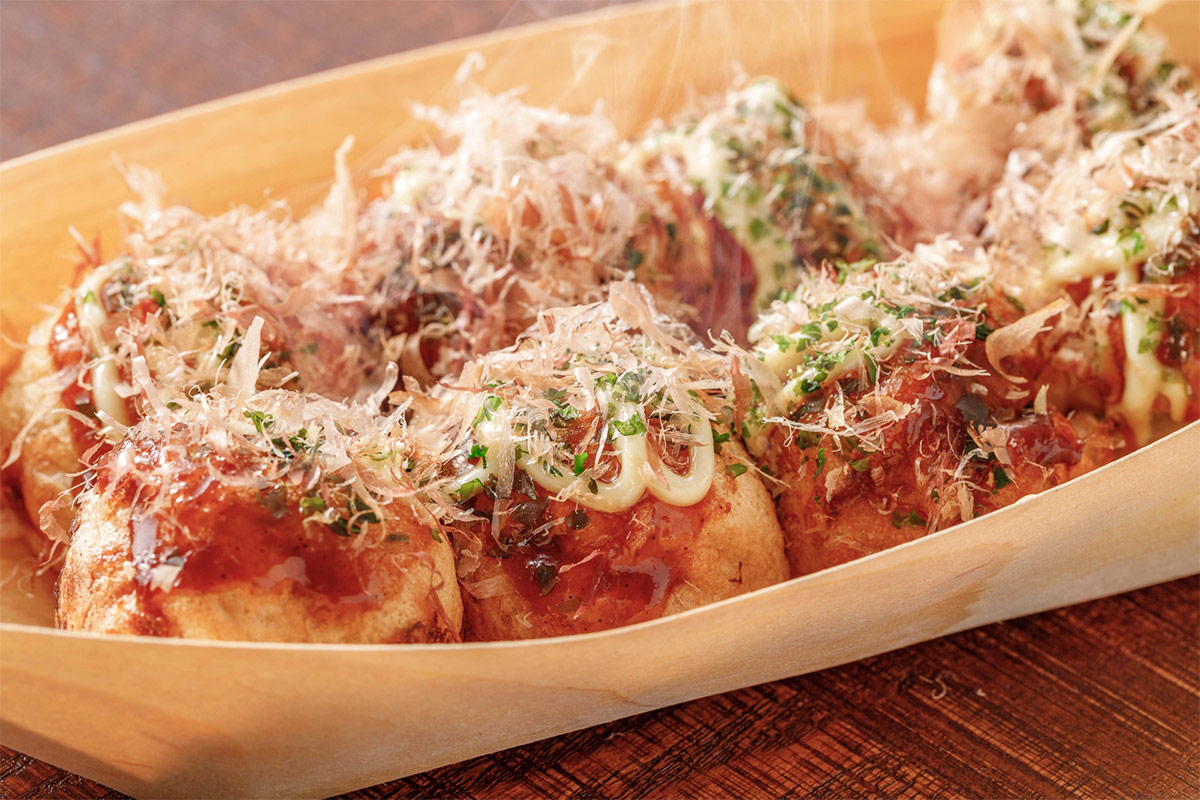 Takoyaki is a flour dough filled with boiled octopus and condiments and baked into a spherical shape.
Pour sweet and spicy sauce over the top.
Kushikatsu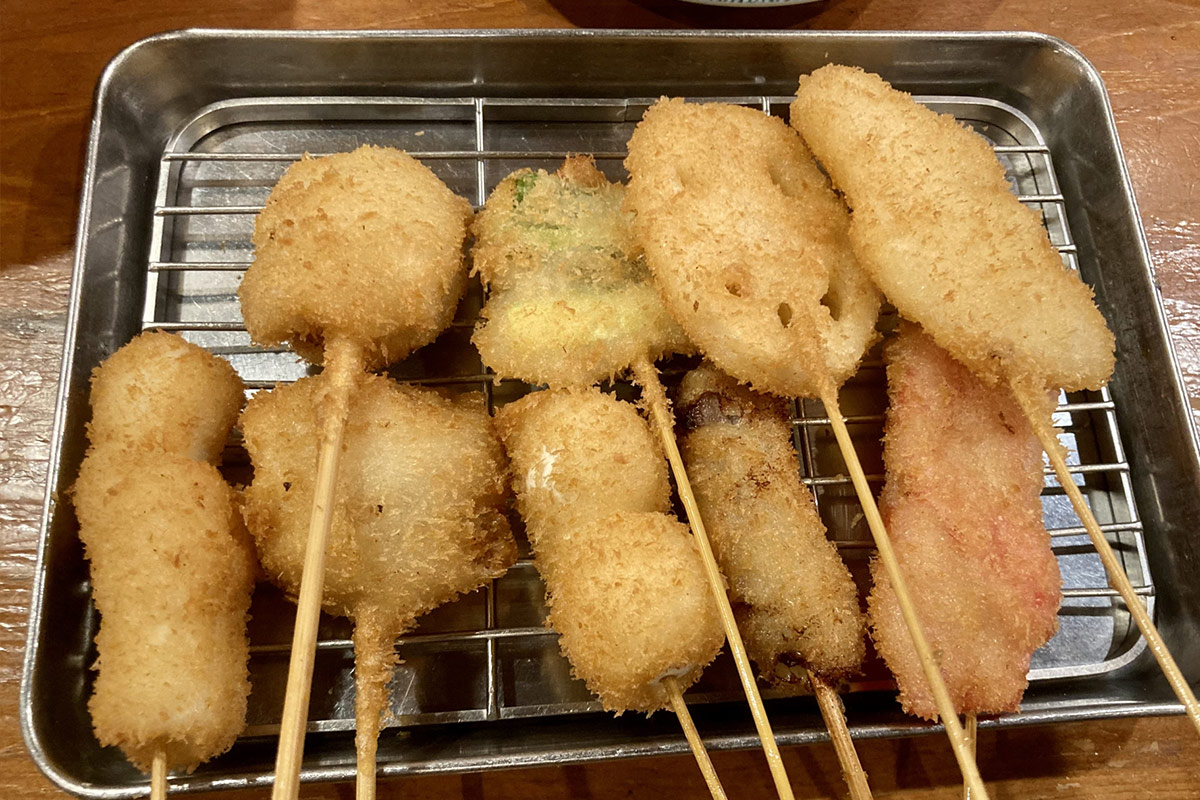 A Japanese dish in which meat or vegetables are skewered, coated with batter, and deep-fried in oil.
Osaka is so accessible!
Osaka is a very easy place to get to, with an excellent airport and train system.
Kansai International Airport is a big airport, with direct flights from 91 cities in 26 countries!
When traveling to Osaka from Tokyo or other areas of Japan, the Shinkansen is recommended.
If you want to get around Osaka City, the subway is the way to go!
They also have one-day passes, so please make the most of them.The number of trains is also very large.
How many days is enough for Osaka?
If you are traveling to Osaka itself, two days and one night should be enough.
And if you're staying two or three nights, try the neighboring prefectures!
Kyoto
It takes about 30 minutes from Osaka by train.
The prefecture has a large number of trains and is easy to visit.
Many of the buildings are traditional Japanese buildings, so I recommend visiting in conjunction with a trip to Osaka.
Kobe
This is also a 30-minute train ride from Osaka.
Recommended for those who want to enjoy the fashionable streets and shopping.
It's so close that people from Kyoto and Kobe commute to Osaka every day, so easy to get to and from!
Things to do in osaka
1. Universal Studios Japan
The most famous amusement park is Universal Studios Japan.
Most people who come to Osaka come to visit Universal Studios Japan.
2.Kaiyukan
An aquarium called Kaiyukan is also popular.
They are known to have whale sharks here!
The sealions here are often in the news because of their very cute poses.
It is very close to Universal Studios Japan, so staying nearby and visiting both is recommended.
3. Osaka Castle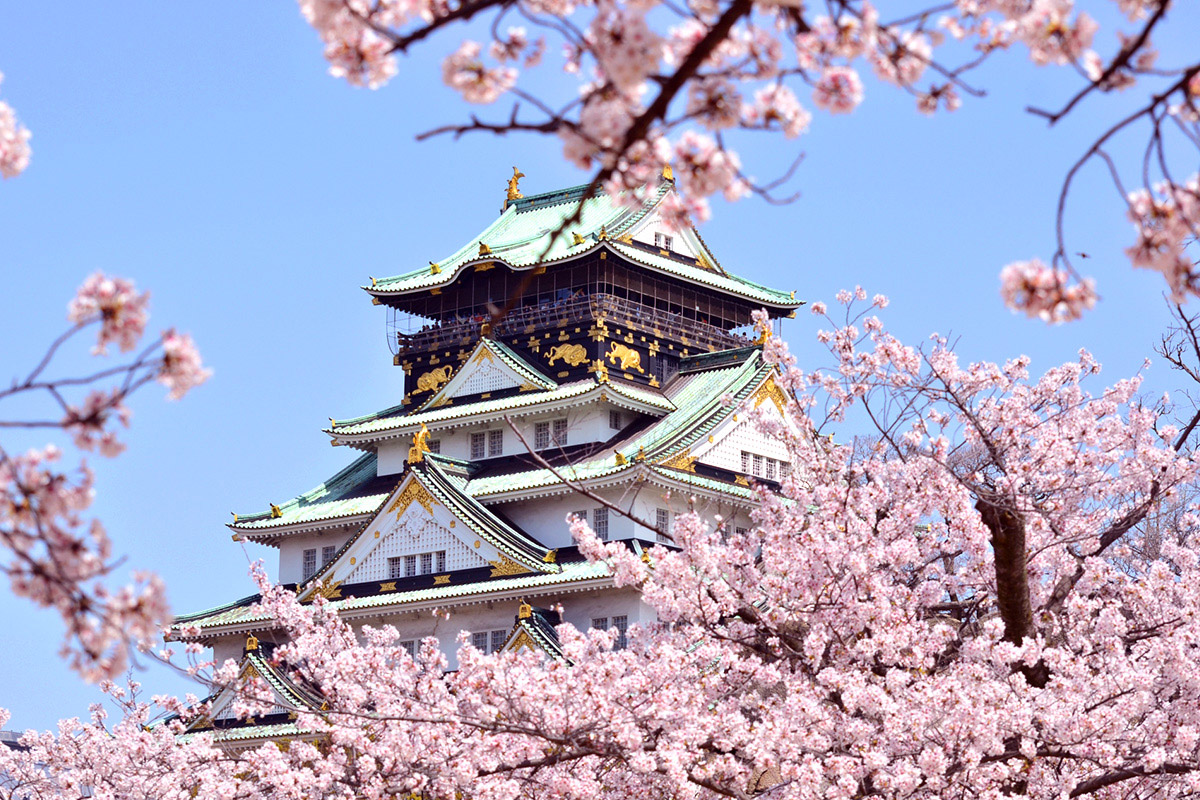 Osaka Castle is very popular during the cherry blossom season.
The castle is surrounded by a large park.
4.Dotonbori
Often posted on Instagram is a view of Dotonbori.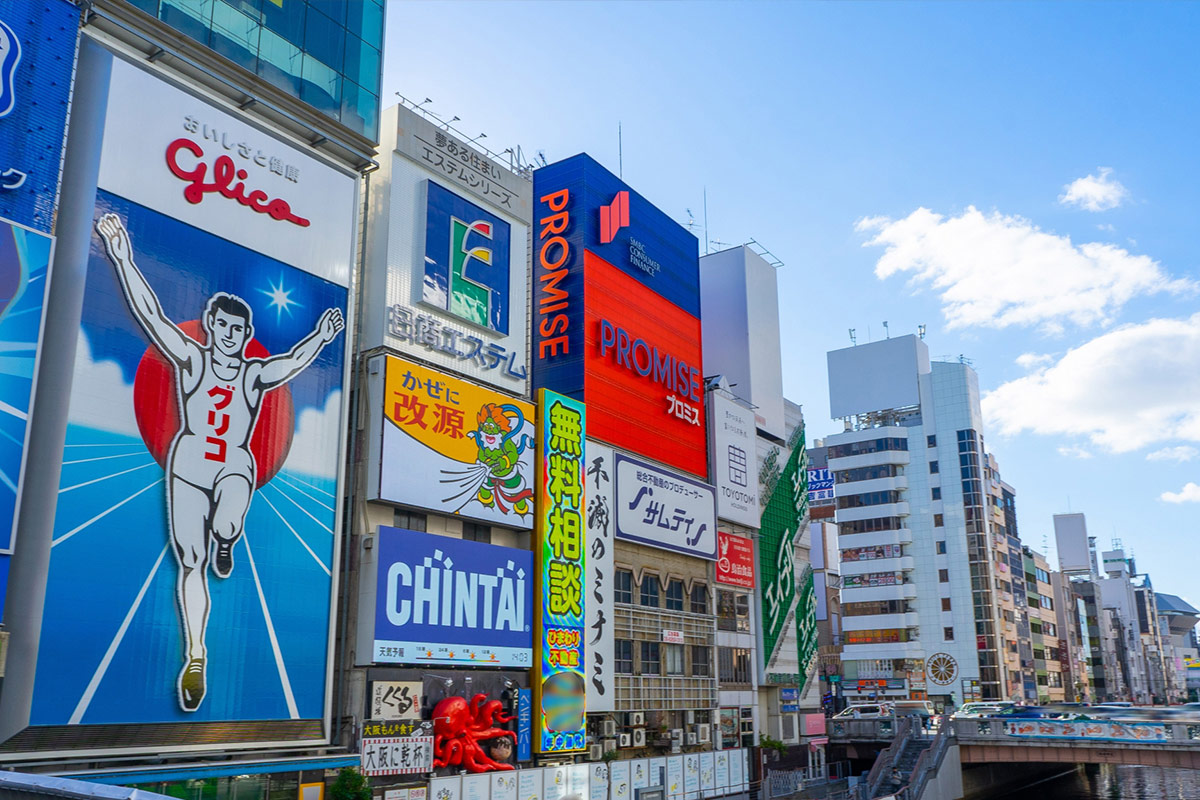 There's a sign featuring a candy called "Glico," and people often pose for pictures with the sign!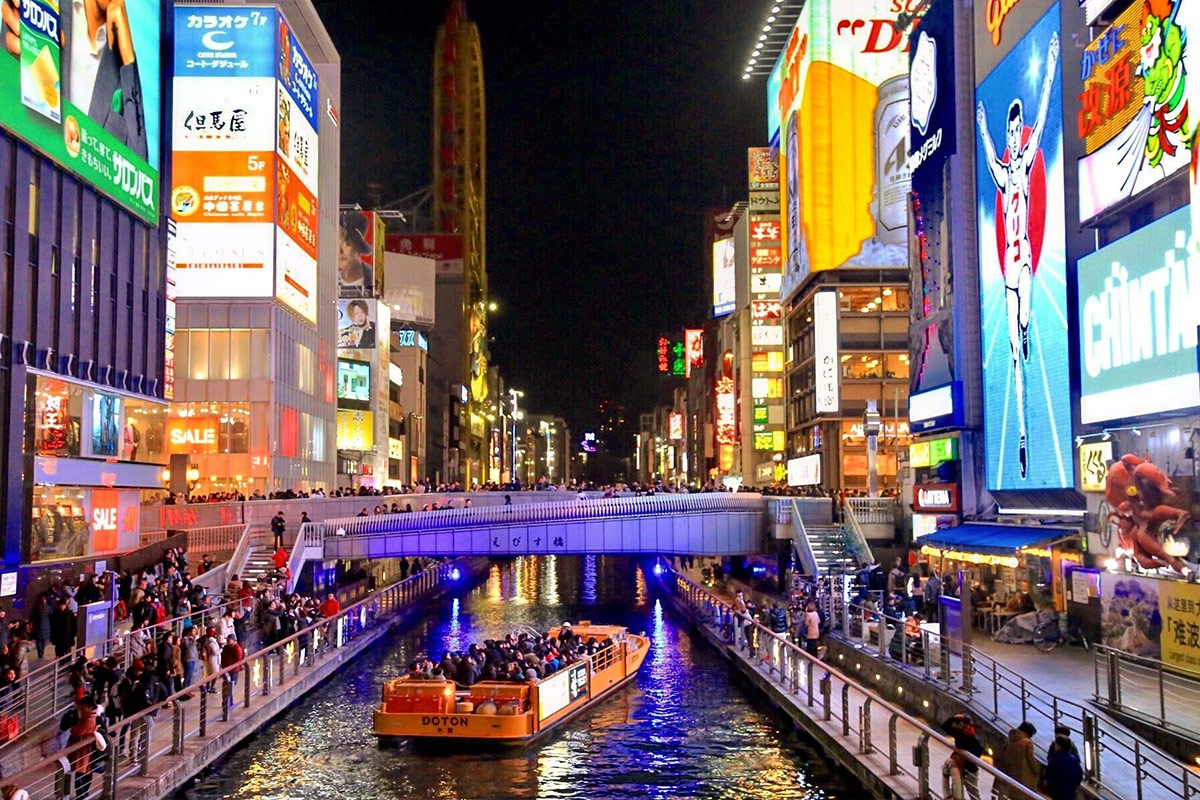 Cruises are popular in Dotonbori, too!
5.Tsutenkaku&Shinsekai
The best place to eat and walk around is Shinsekai.
There is a lively atmosphere with a variety of street food.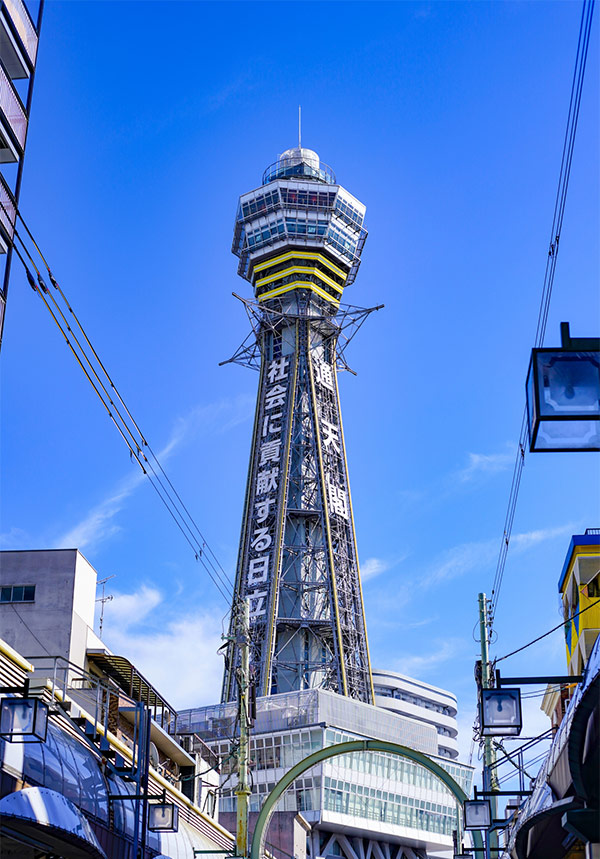 There is a popular tourist spot called Tsutenkaku.
6. Izumisano City
Izumisano City is a recommended tourist destination for those who use Kansai Airport.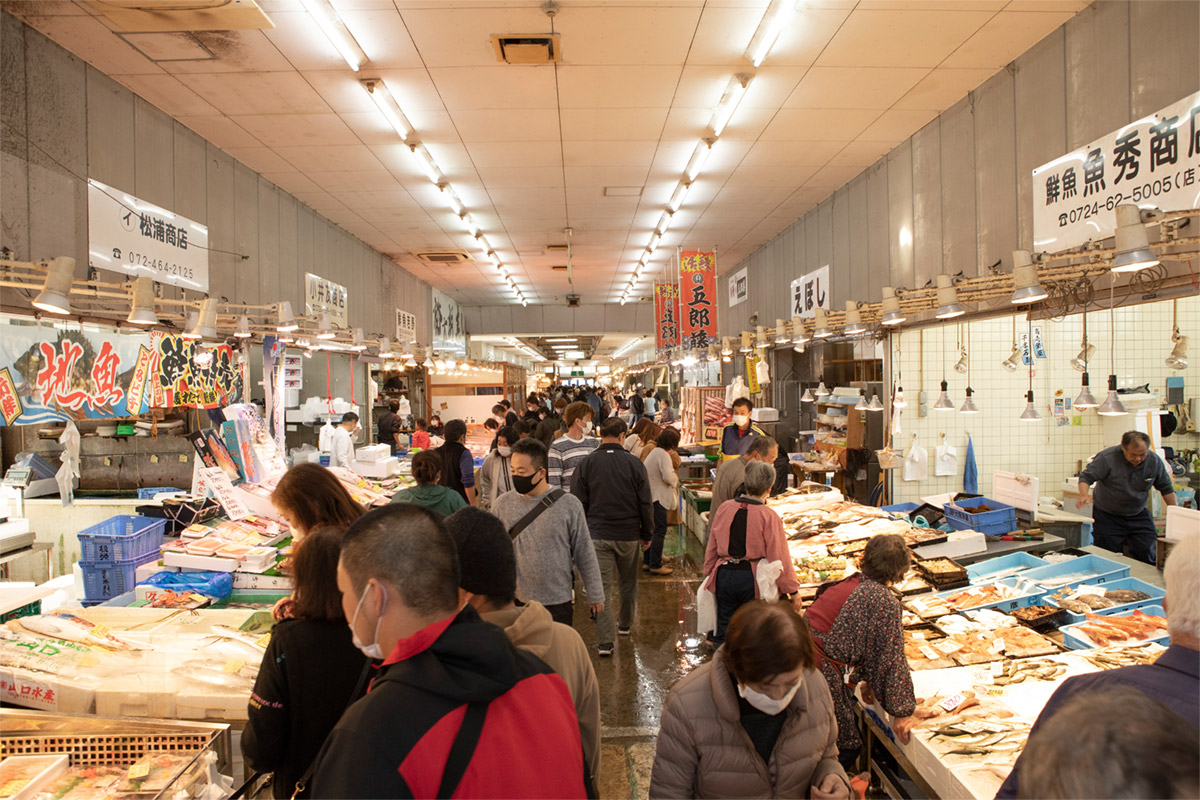 I've blogged about it before, check it out!!!
7. Minoh City
Minoh is recommended during the season of autumn leaves.
Also, the local beer is very good.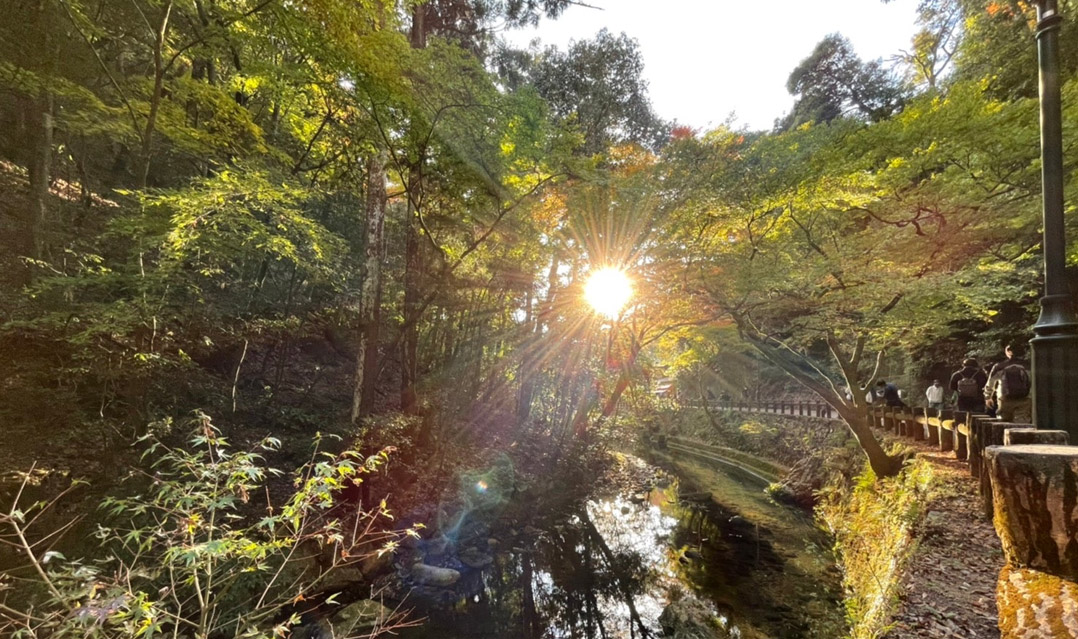 Check out the blog here too.
Things to do in osaka at night
If you come to Osaka, be sure to enjoy a night out as well.
Osaka has a very beautiful night view.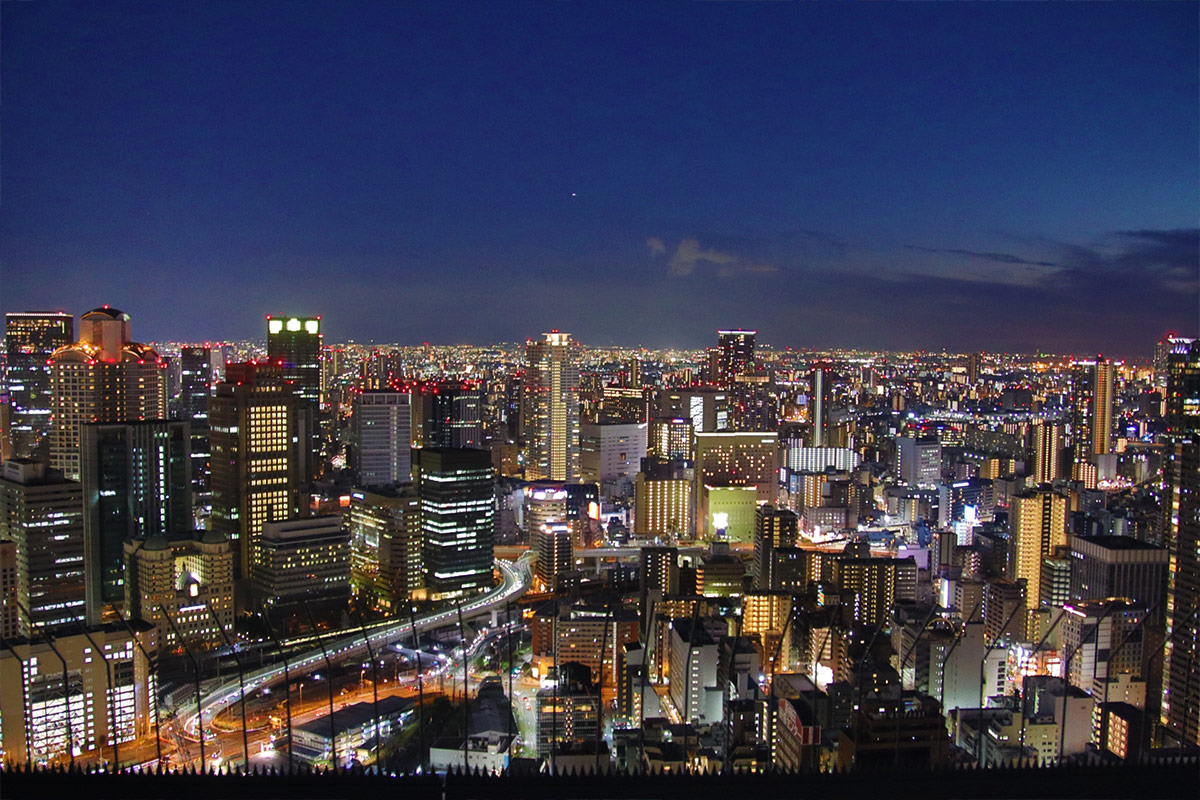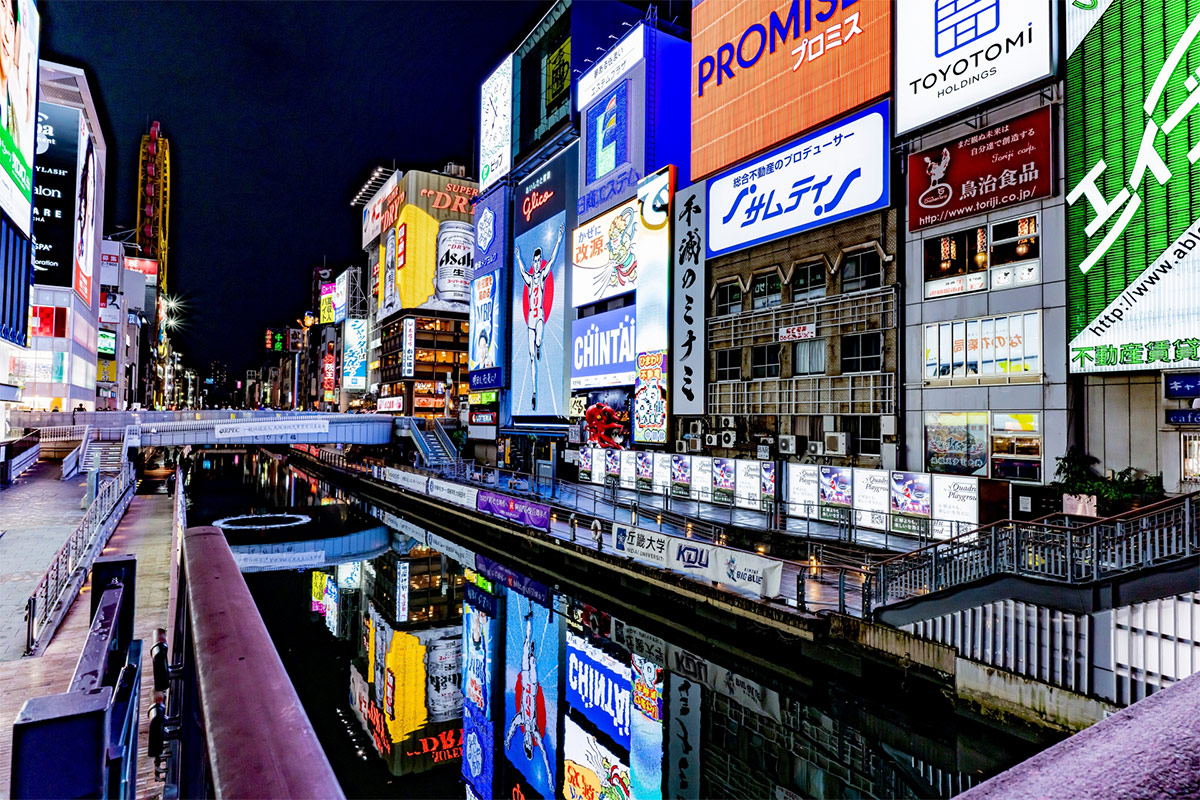 Many of the stores stay open late into the night, so many of us stay up until bedtime enjoying ourselves!
*Be careful not to go down unpopular streets.
It might be fun to spend some time at a hotel bar.
Osaka is a great sightseeing area for first time visitors to Japan
Information centers for international visitors are available at major stations in Osaka.
Even if this is your first time in Japan, we think you will enjoy a comfortable trip.
Osaka is full of attractions. Come visit us!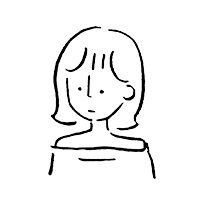 aki