"Fukui station dinosaurs"-Searching for Dinosaurs in Japan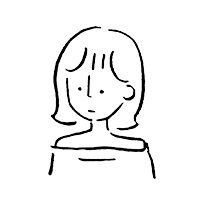 Written by aki
2022.04.21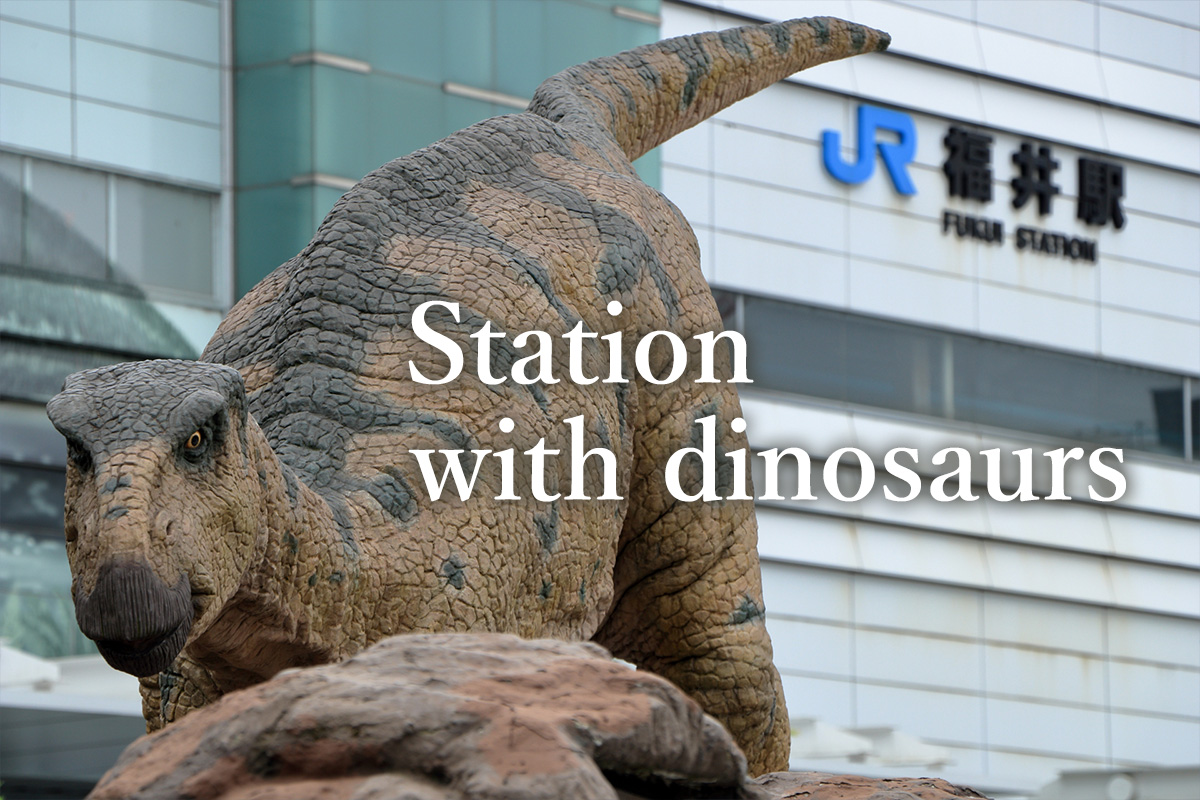 There is a station with dinosaurs in Japan.
Fukui Station has a moving dinosaur monument that is a must-see for dinosaur lovers.
In a place called Fukui in Japan, many dinosaur fossils have been excavated.
At Fukui Station, the center of Fukui, various "dinosaur spots" have been created to promote the fact that Fukui is a city with dinosaurs!
Let's get started and meet the dinosaurs of Japan.
Where are the dinosaurs at Fukui Station?

When you arrive at Fukui Station, go to the West Exit.
I saw the reviews on Google Maps and it looks like a lot of people are visiting.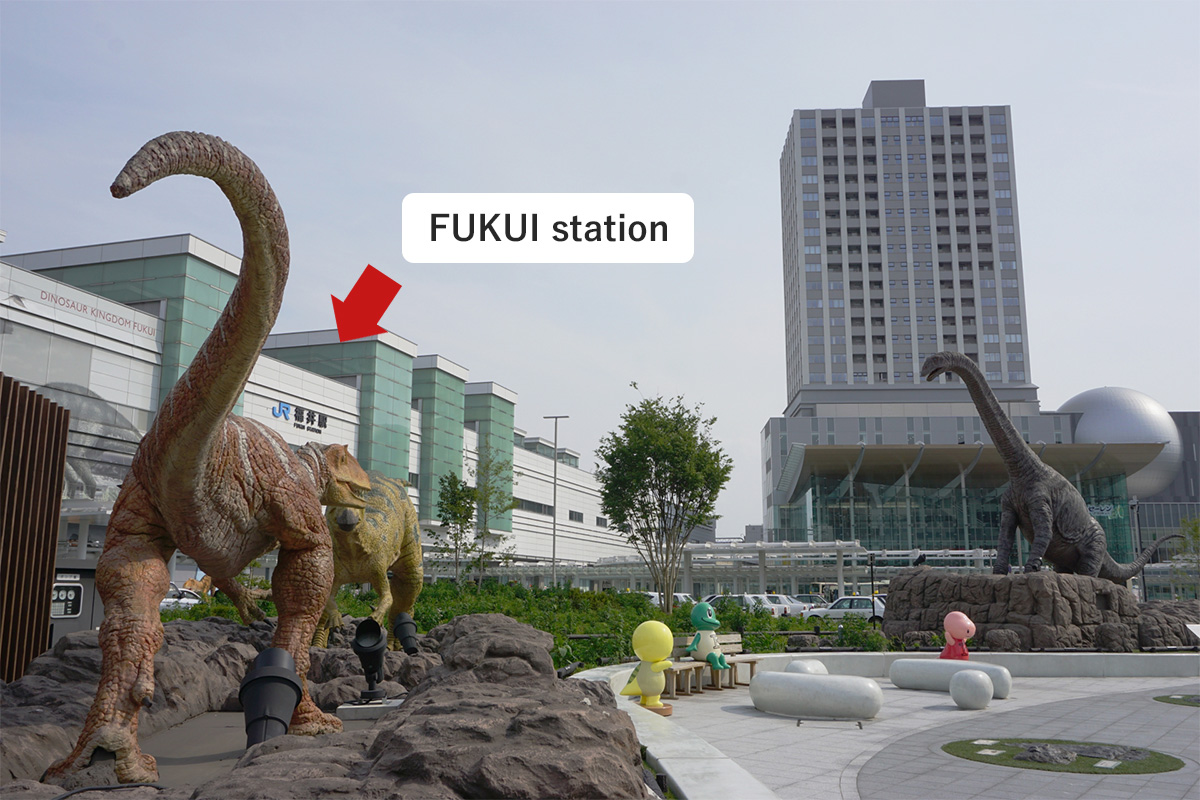 A big dinosaur welcomes you!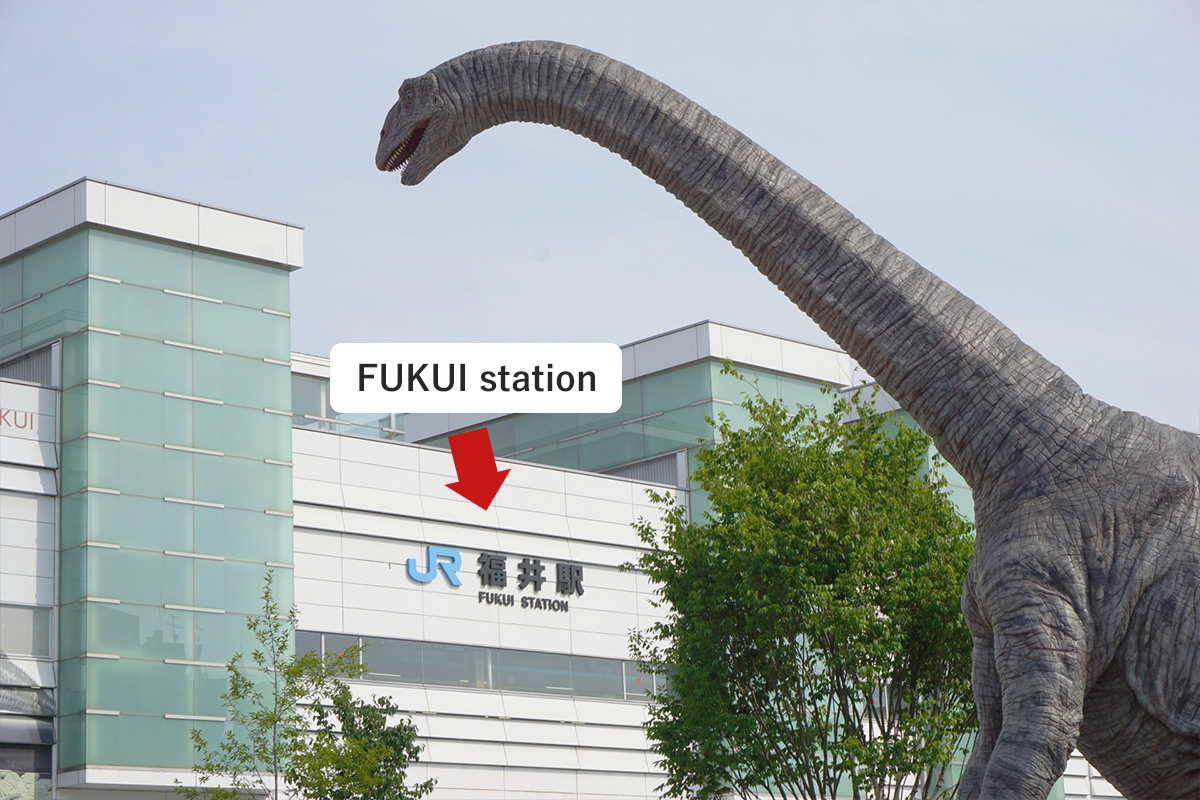 Dinosaurs are about to eat Fukui Station!
The three dinosaurs here are called "Fukuiraptor," "Fukuisaurus," and "Fukuititan," respectively.
Both of these dinosaurs are said to have lived in Fukui.
By the way, these dinosaurs…oh my, they move!
It is authentic.
Fukui Station is full of tricks, not just dinosaur figurines!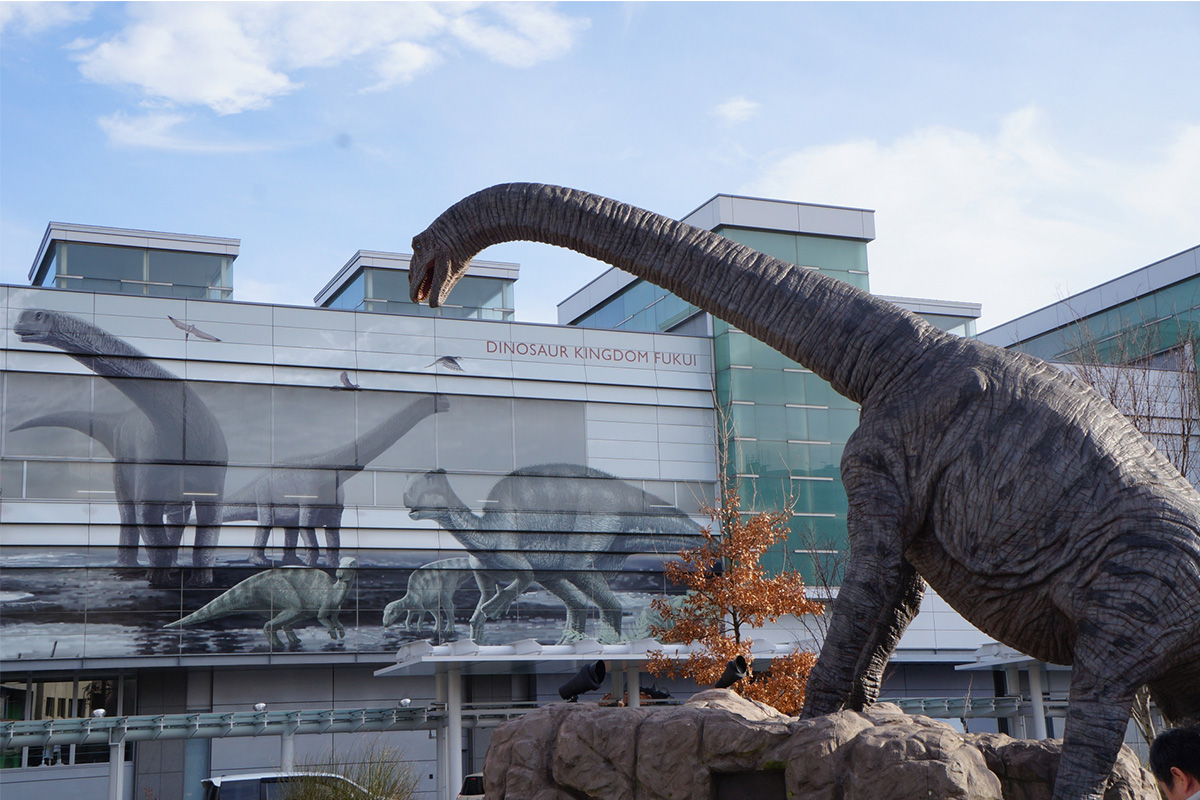 The walls of Fukui Station are painted with dinosaurs.
They will be lit up at night. It is dynamic.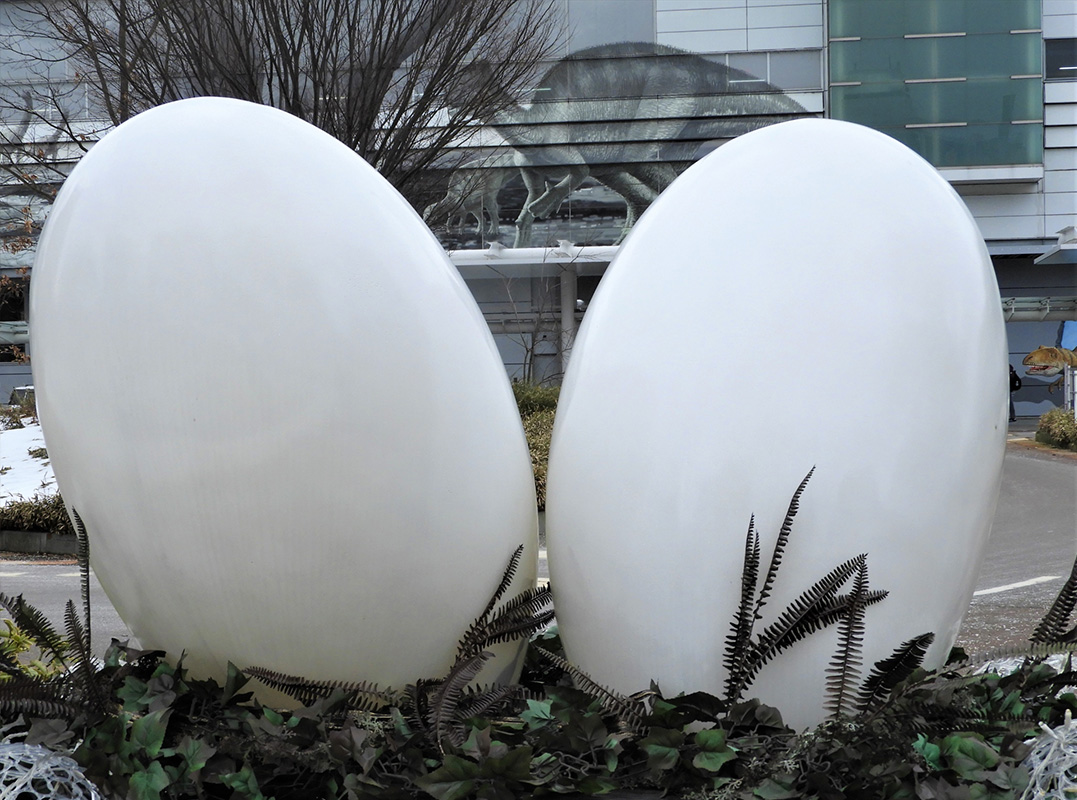 There are also dinosaur eggs. very big!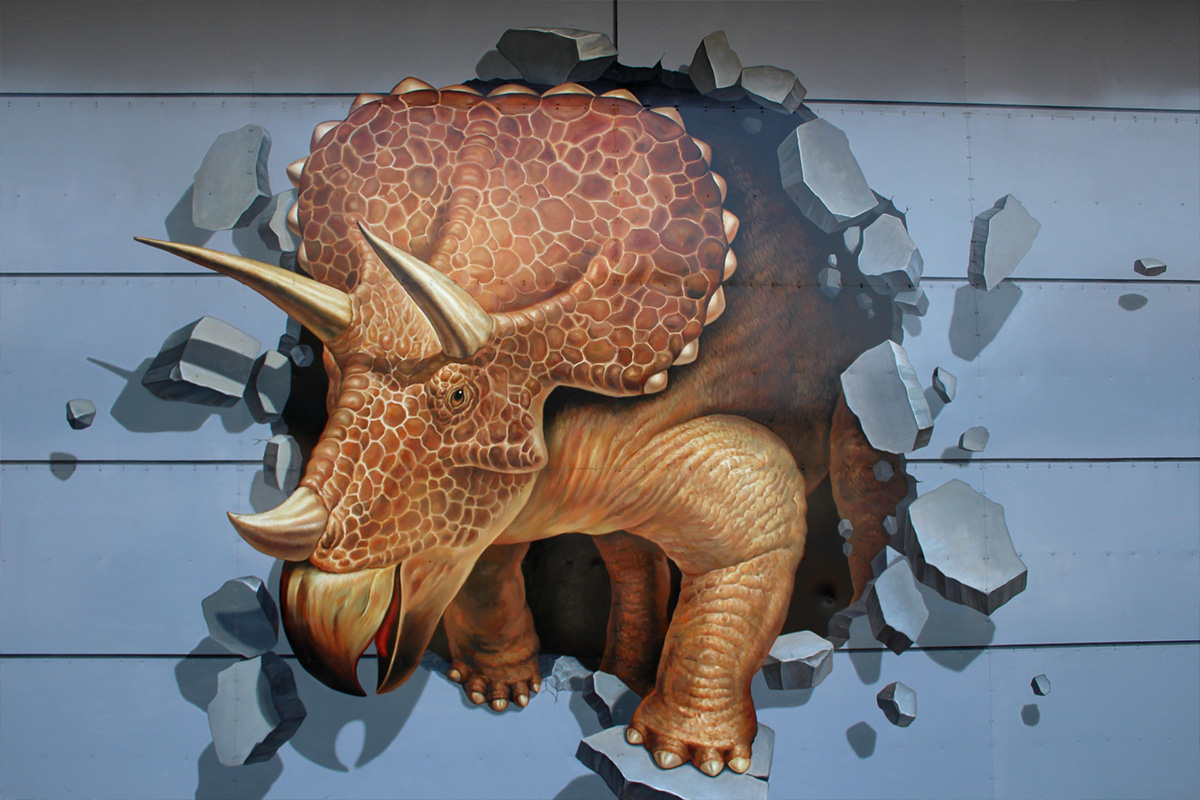 And trick art that looks as if dinosaurs are about to pop out!
There's even a dinosaur-themed museum in Fukui!
The Fukui Prefectural Dinosaur Museum is considered one of the three best dinosaur museums in the world. It is the leading dinosaur museum in Japan.
There are also full body skeletons of a Fukuisaurus, Fukuiraptor, and Fukuibenator.
If you see the dinosaurs at Fukui Station, please visit the museum as well.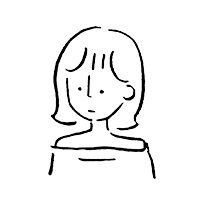 aki