Experiencing Japan's Paper Culture. Introducing a specialty store in Kyoto that carries 5,000 different kinds of washi!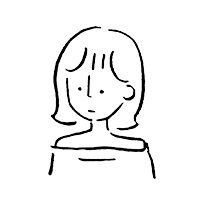 Written by aki
2023.01.14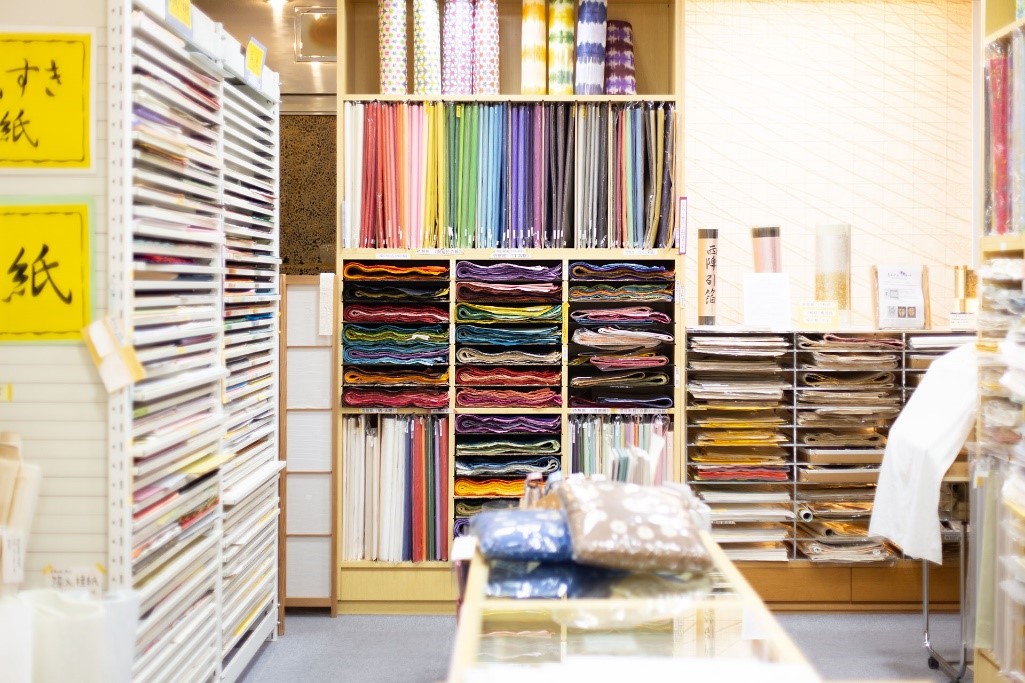 Washi, Japan's representative paper
Do you all know "Washi"?
There may be many people who have heard of it.
Washi is the traditional paper that represents Japan. Among the hundreds of types of paper that exist in Japan, it is washi that has developed along with the history of Japan.
In the 4th century, paper and its manufacturing methods were introduced from the Chinese continent, and by incorporating materials and manufacturing methods unique to Japan for different purposes, paper that is uniquely Japanese has been formed.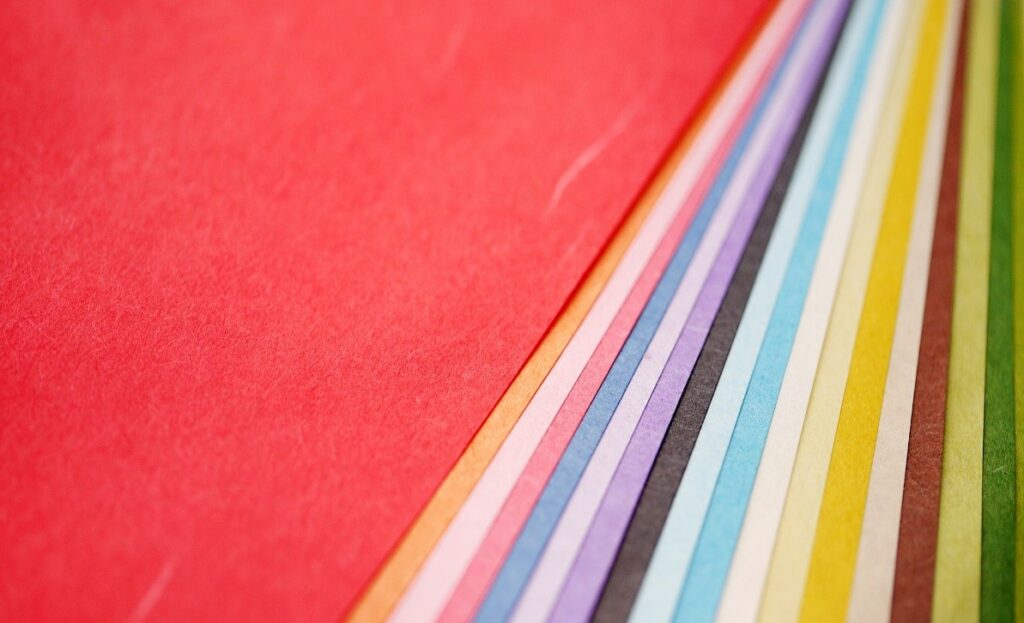 In the Heian period (794-1185), Japanese paper was a luxury item used only by the nobility. It was valued as a means of transmitting information, such as letters and scrolls, at that time, since it is strong and has a high shelf life due to the nature of paper. And it came to be used as a daily necessity among the common people around the Edo period, and Japanese paper gradually shifted to a familiar thing.
In Japan, there are three types of washi known as the "three great washi".
Although "Echizen paper", "Mino paper", and "Tosa paper" have been selected respectively, there are many other washi with different characteristics throughout Japan.
For example, Inshu washi from the eastern part of Tottori Prefecture (formerly Inaba Province), which boasts one of the highest production volumes in Japan, is used for calligraphy, calligraphy and ink painting, and is used as gassen paper with a good texture suitable for calligraphy and painting. Ogawa washi from Saitama Prefecture is made from glass fragments and is used for Christmas cards and wallpaper. Since the water and materials used differ depending on each region, the texture and appearance of washi also differ.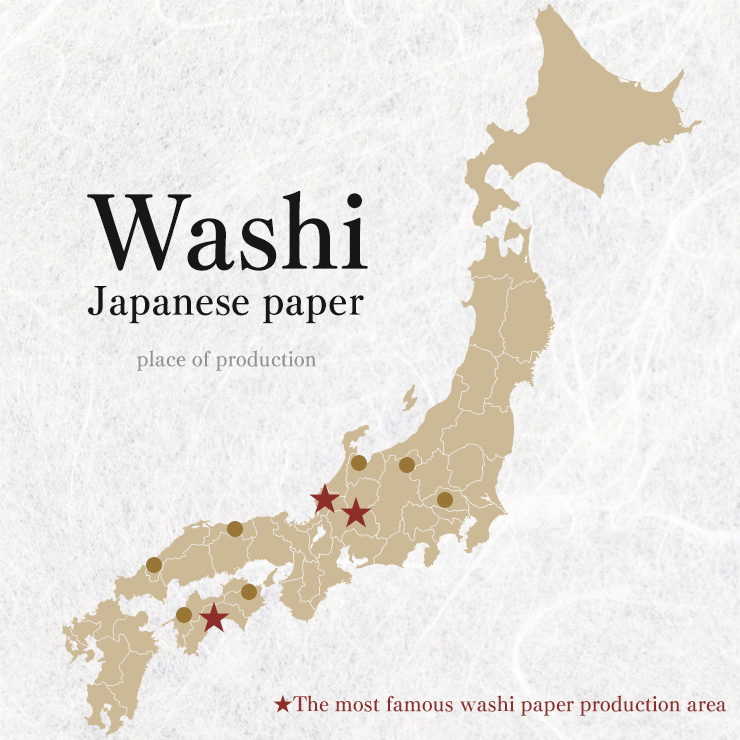 Let's learn about the diversity of washi at "Kyoto Rakushikan"
Have you become a little interested in washi from what I have told you so far?
If so, I would like to introduce you to "Kyoto Rakushikan" where you can find washi from all over Japan.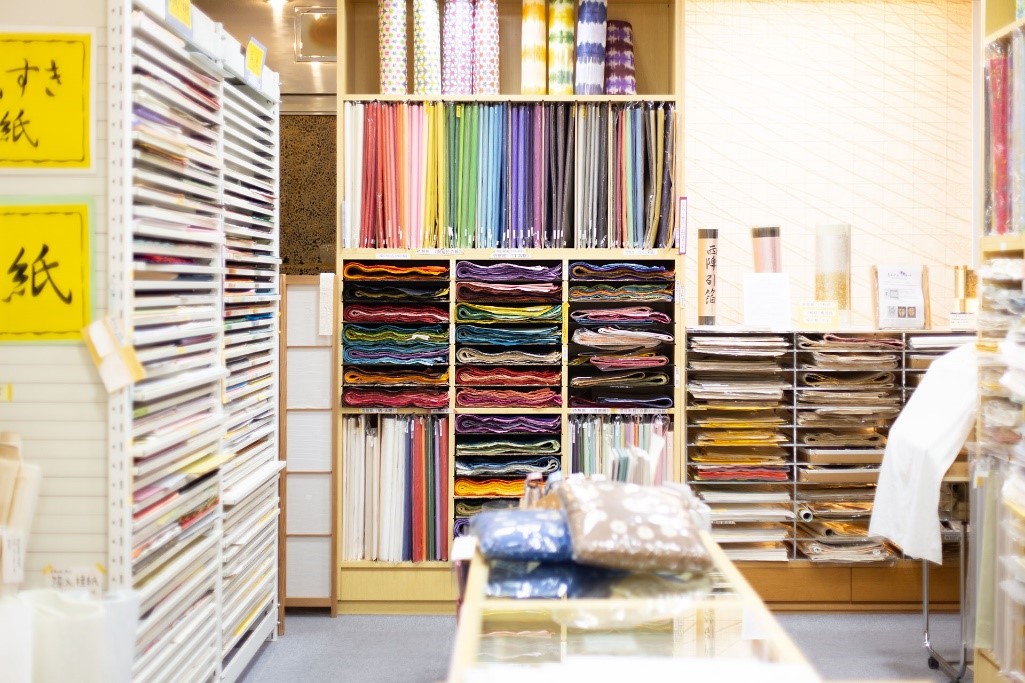 It is a washi specialty store run by Uemura Paper Co., Ltd. and sells 5,000 kinds of washi from all over Japan.
The store also sells letter sets and other paper goods, making it the perfect place for those who want to experience Japanese paper culture. It is rare to find a store with as many as 5,000 different kinds of paper.
If you visit, you will be amazed at the variety of Japanese paper.
What kind of paper do they have? I asked them to tell me about some of their recommended products.
Homepage: http://rakushikan.com/
3 recommended washi products!
A set for making your own colored washi paper.
Anyone, from adults to children, can enjoy this "Let's dye" set. It contains several kinds of white washi paper and dyes to make your own original washi. The dyestuffs and the types of washi can be freely selected, so why not experiment and have fun with several different patterns!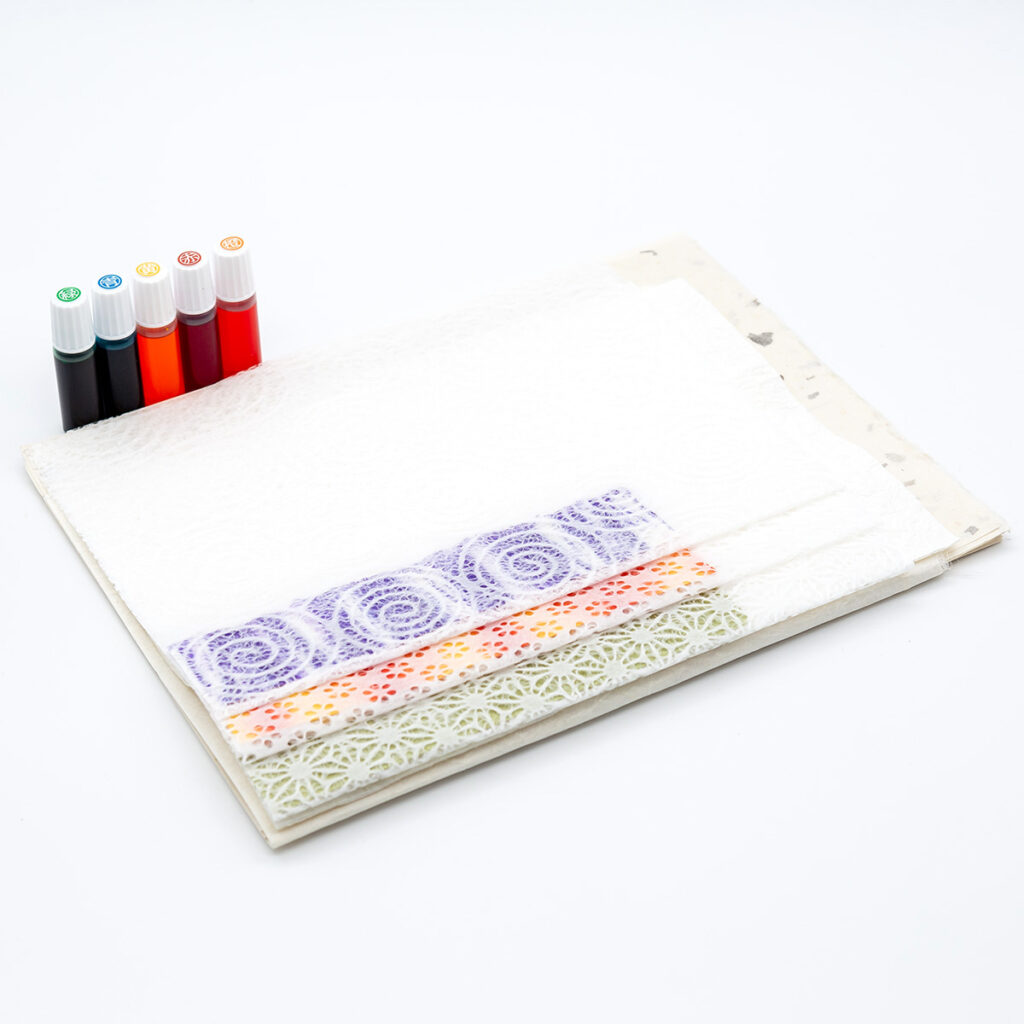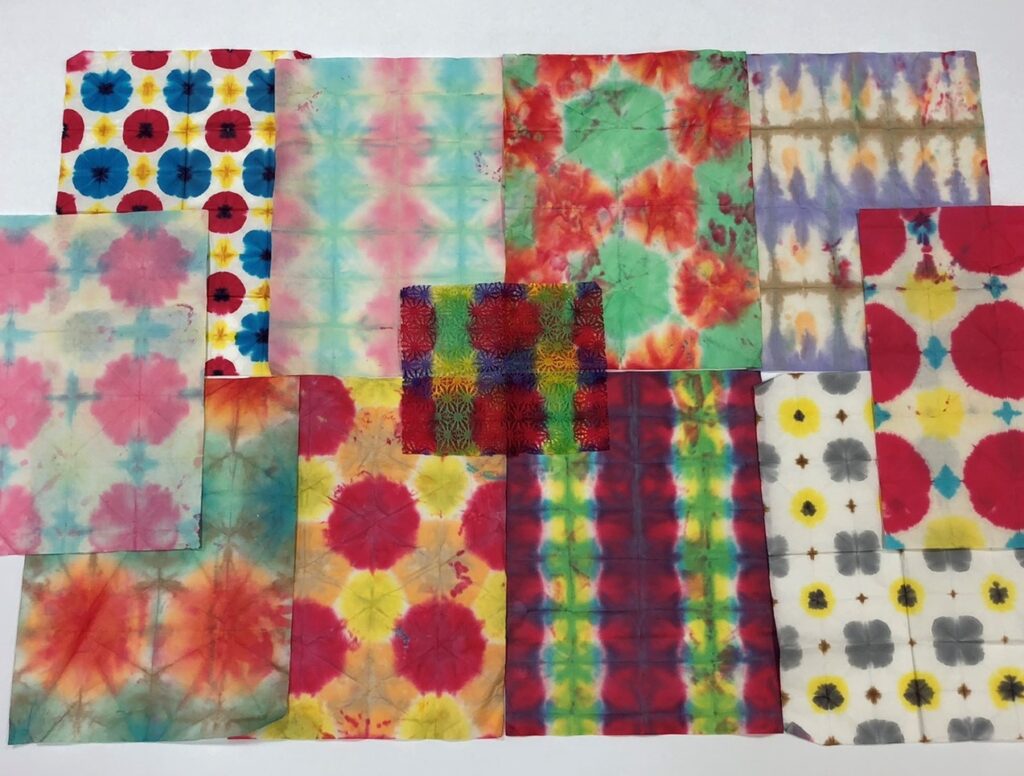 You can dye it freely like this! Colorful Japanese paper is very unique.
The Tale of Genji one-page document
One-piece writing paper with designs based on scenes from each chapter of "The Tale of Genji" is an irresistible item for ardent fans.
It is a long seller that has been loved for a long time in stores. A total of 54 chapters are available, all with vertical ruled lines. The waka poems and their scenes are described in each chapter, so even those who have read The Tale of Genji will be satisfied with this one-pencil note.
Many of the designs have a seasonal feel, so it would be wonderful to use them in different seasons.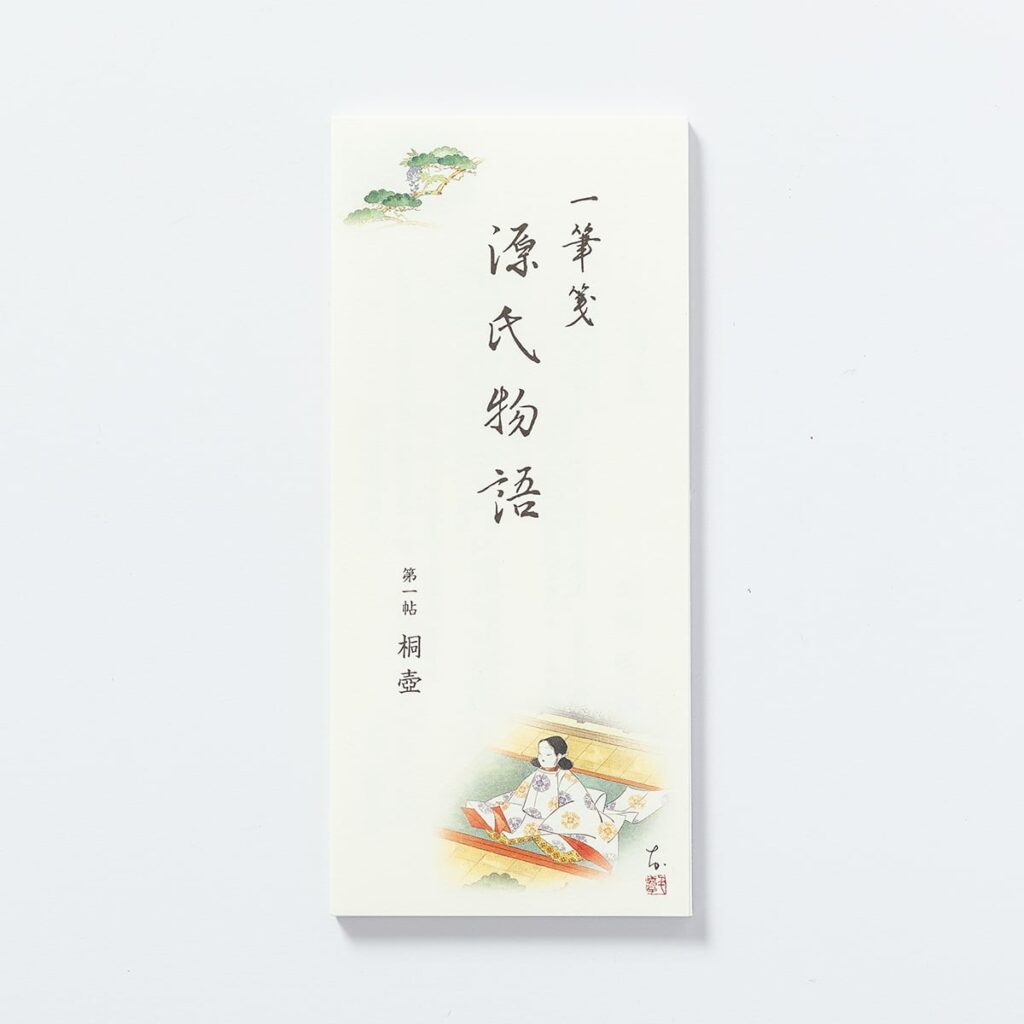 "Kasane no Kinu-iro"  colored Japanese paper
This is a handmade paper that has been post-dyed and hand-moistened. The paper has a soft impression and a glossy surface. The paper is reminiscent of the beautiful color schemes created by wearing multiple layers of clothing.
We hope you will enjoy "Kasane no Kinu-iro," a paper that evokes such historical background.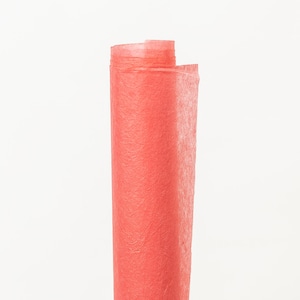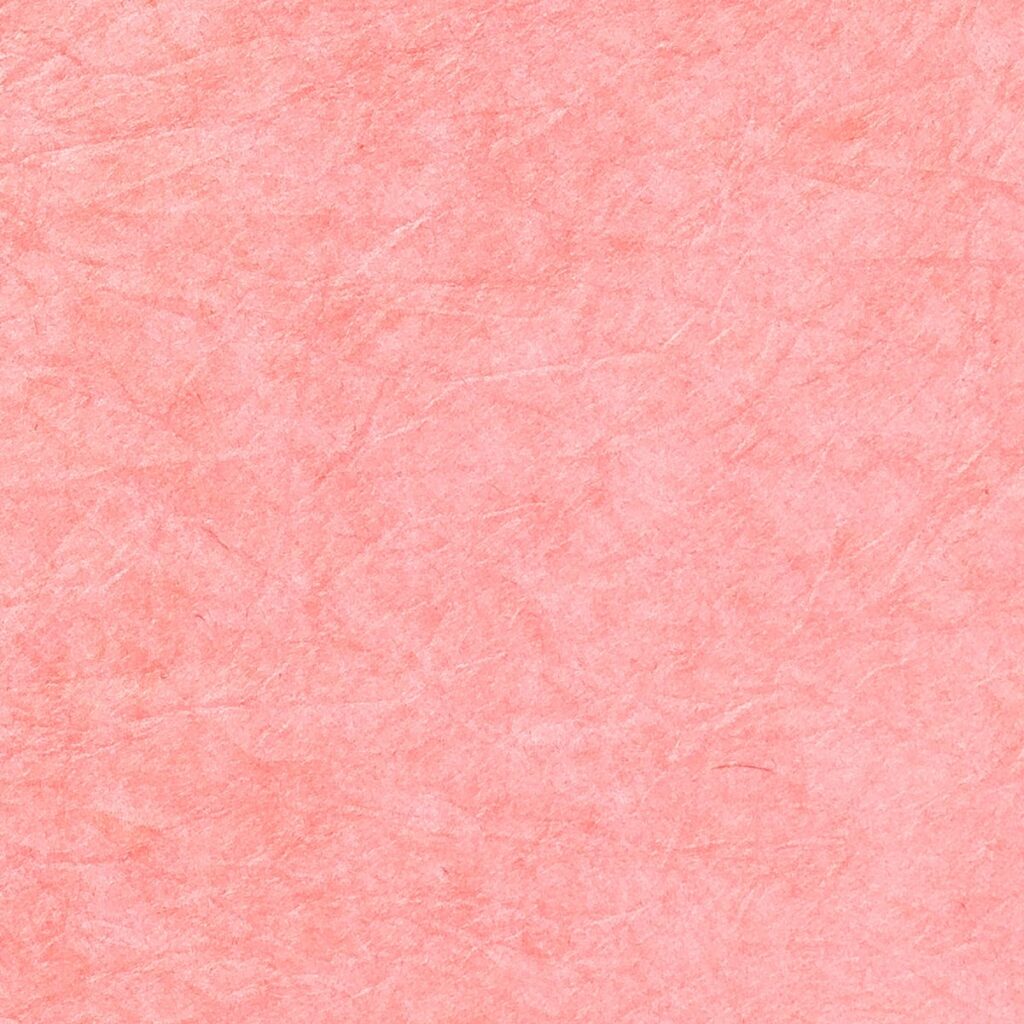 silk printed by the Yuzen process
Yuzen is a technique of vividly dyeing patterns of flowers, birds, plants and trees with rich colors.
This product has three different designs, pine, bamboo and plum, each with its own auspicious meaning.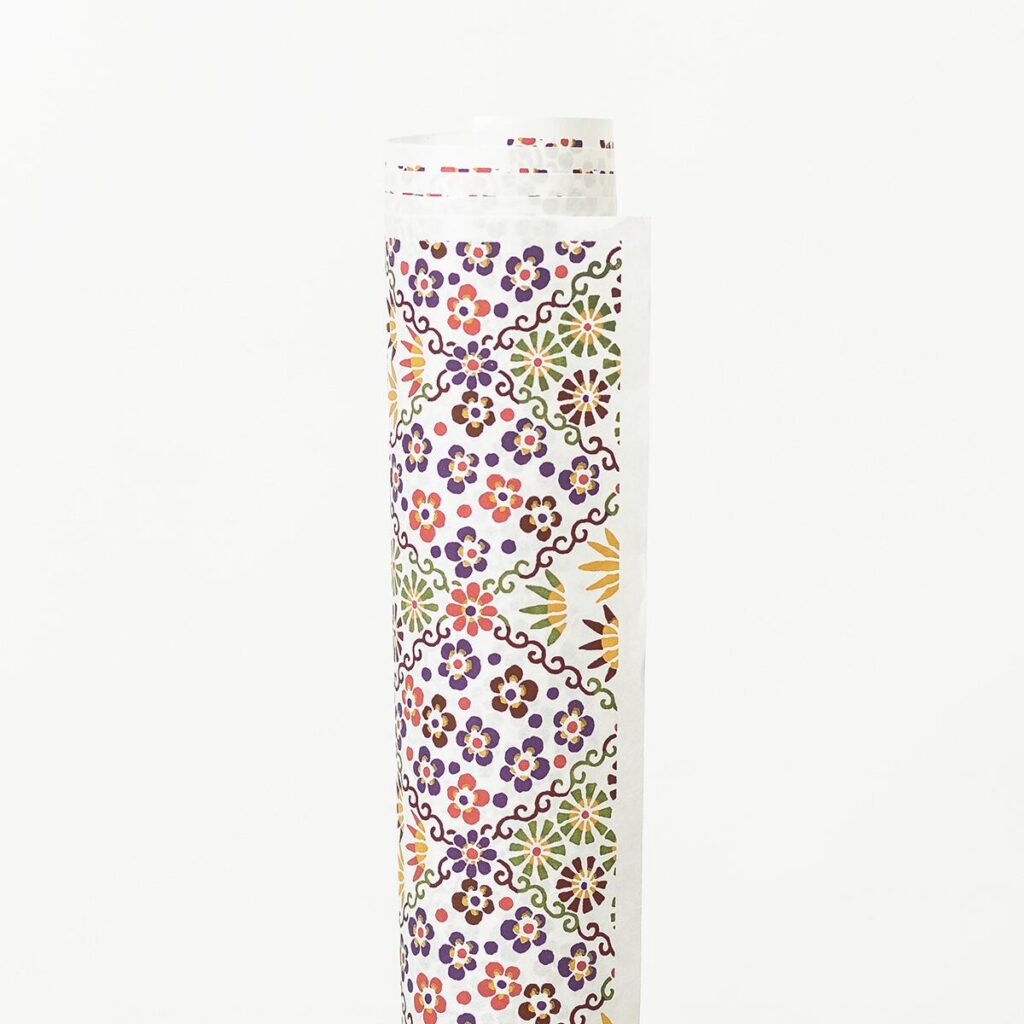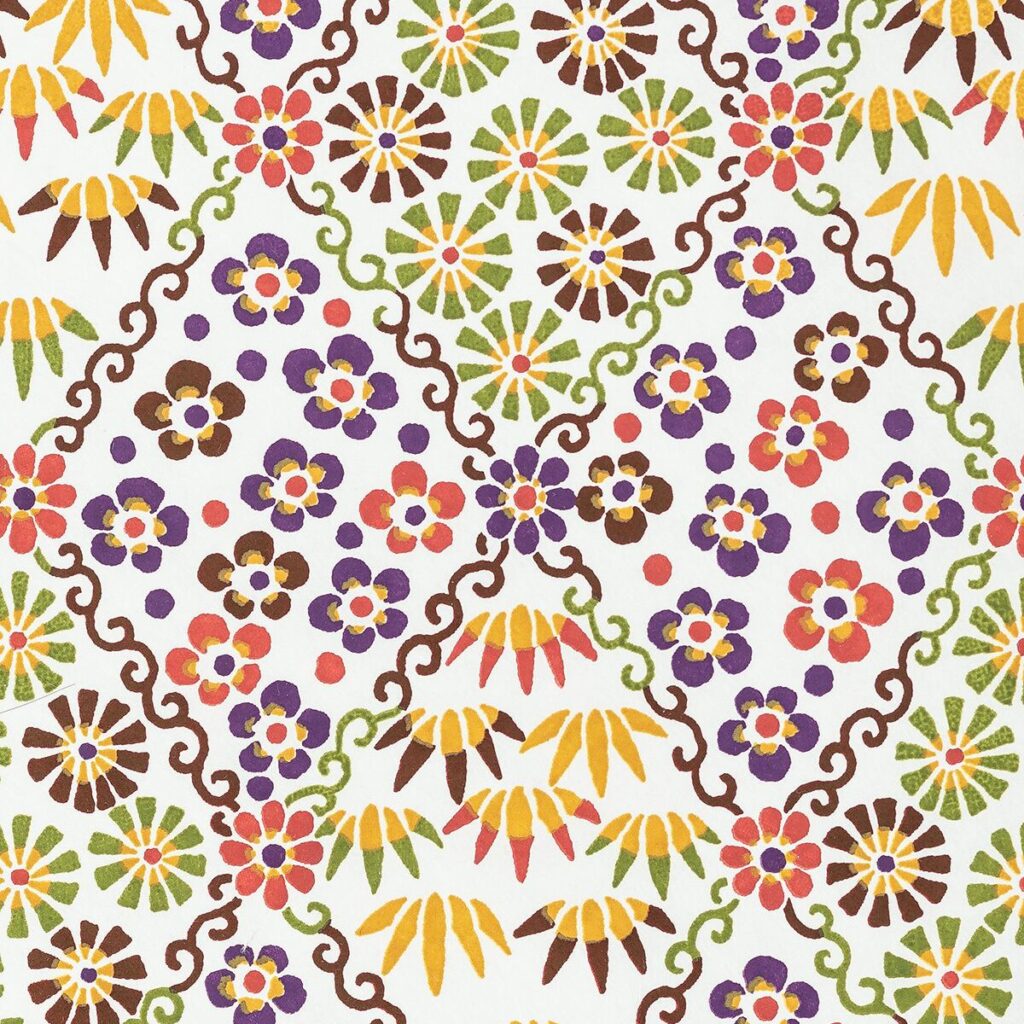 Pine tree: Evergreen tree that does not wither in winter and retains its dignified appearance, which means longevity and prolongation of life.
Bamboo: Hard to break, grows fast, and produces new shoots one after another, which means vitality, growth, and prosperity of offspring.
Plum: A symbol of prosperity, nobility, and longevity because of its beautiful flowers with a noble fragrance that bloom continuously in early spring.
(* Colors may vary slightly each time they are produced.)
Touch and feel the charm of paper!
If you want to experience paper culture, please visit this place!
Kyoto Rakushikan is located on the first floor of the Kyoto Culture Museum.The store sells 5,000 kinds of Japanese paper and a wide variety of paper goods.
The knowledgeable staff will be happy to help you with any requests you may have.
Kyoto Rakushikan
Sanjo Takakura, Nakagyo-ku, Kyoto
Kyoto Culture Museum 1F, Sanjo Takakura, Nakagyo-ku, Kyoto City
TEL : 075(251)0078
Opening hours: 10:00 – 19:00
5 minute walk from Karasuma Oike Station on the Kyoto Subway Karasuma Line and Tozai Line
If you are interested in purchasing paper products, please click here.
https://www.rakushikan-store.com/
The store said that if you want to ship overseas, please feel free to contact us.
If you like Japanese paper, please inquire about it.
Instagram:https://www.instagram.com/rakushikan/
Click here for more stores in Kyoto.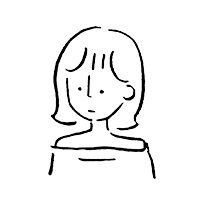 aki