Kameoka City is "TOKAINAKA" – It is neither urban nor rural, but a city in between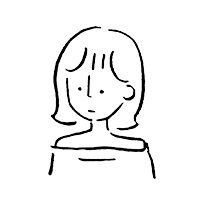 Written by aki
2023.10.02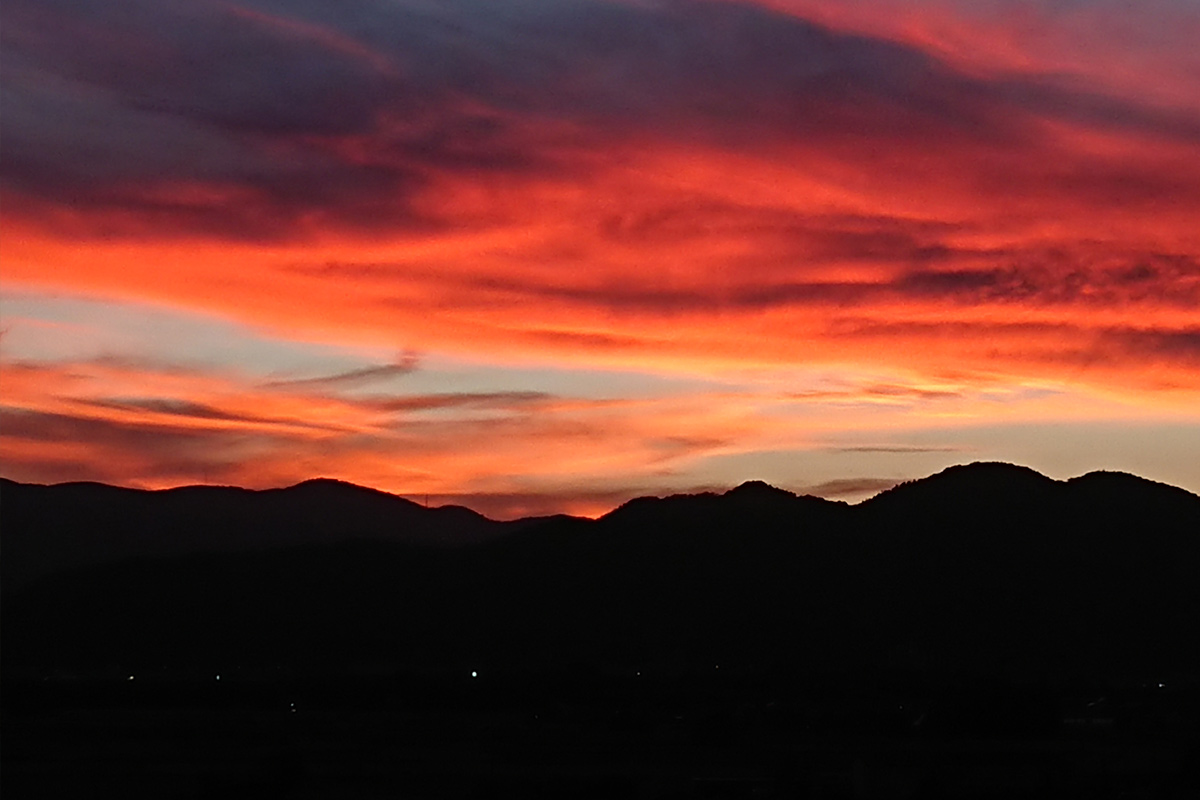 TOKAINAKA, which is a combination of the Japanese word TOKAI and the word INAKA.
TOKAI refers to the city, while INAKA refers to the countryside.Suburbs that are neither urban nor rural, but have both moderate convenience and nature, are what we call them these days.
My friend, Mr. H, lives in TOKAINAKA. Kameoka city in Kyoto prefecture.
Mr. H sent me a letter and photos of Kameoka City, so today I will introduce Kameoka City.Kameoka City is in Kyoto, but it may be a little different from the image of Kyoto that you know.
Where is Kameoka City?
To get to Kameoka, it takes about 30 minutes by JR from Kyoto Station. It takes about 60 minutes to Osaka Station. It is an area that can be reached by train.
Kameoka City is also known as Kuchitamba. In the past, there was a country called Tamba Province, where temples and the national government were located. The area around Kameoka City is the entrance to Tamba Province.The entrance is called Iri-guchi (kuchi) in Japan. From there, it came to be called Kuchitanba.
Mr. H took various photos of Kameoka City, which I will introduce in turn.
Spring in Kameoka City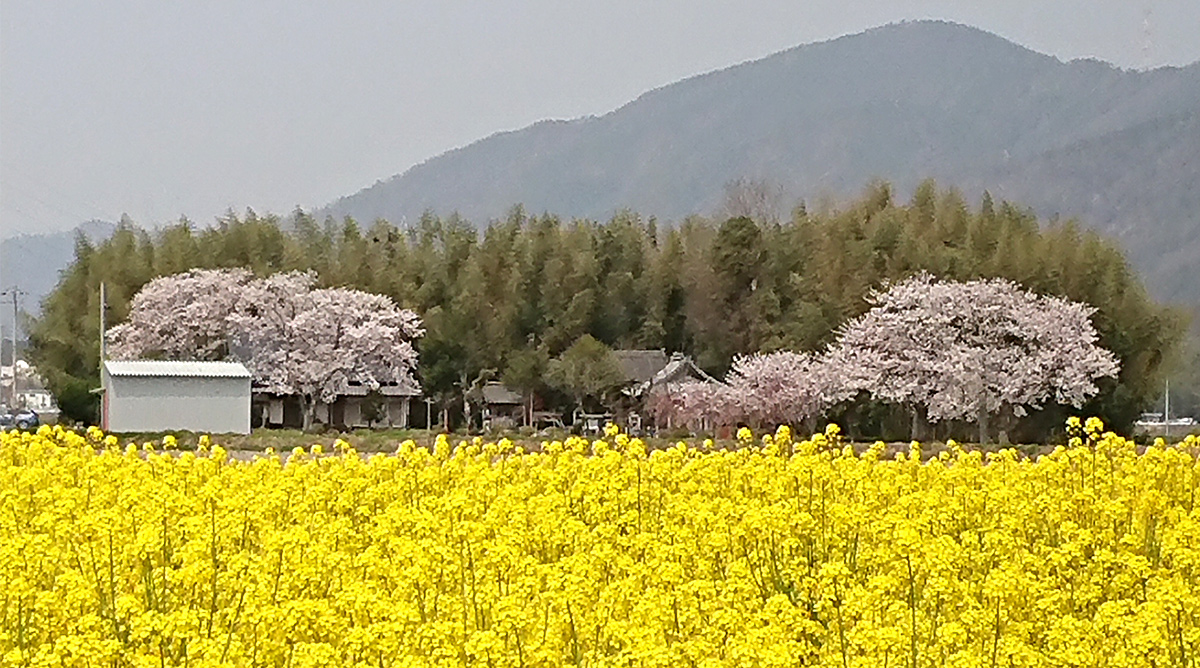 This is a spring photo. It is said to be an unnamed shrine, and the scenery is quite beautiful with rape blossoms and cherry blossoms.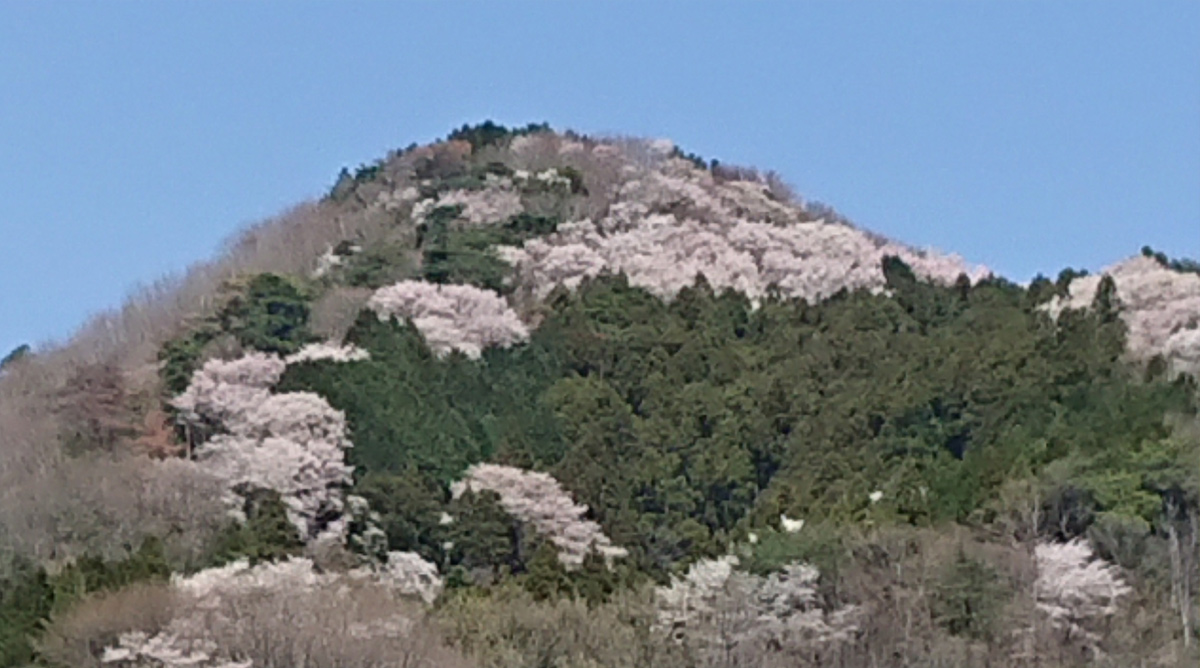 Kameoka City also has mountains. The quality of the image may be a little rough and difficult to see, but these are said to be cherry blossoms blooming in the mountains.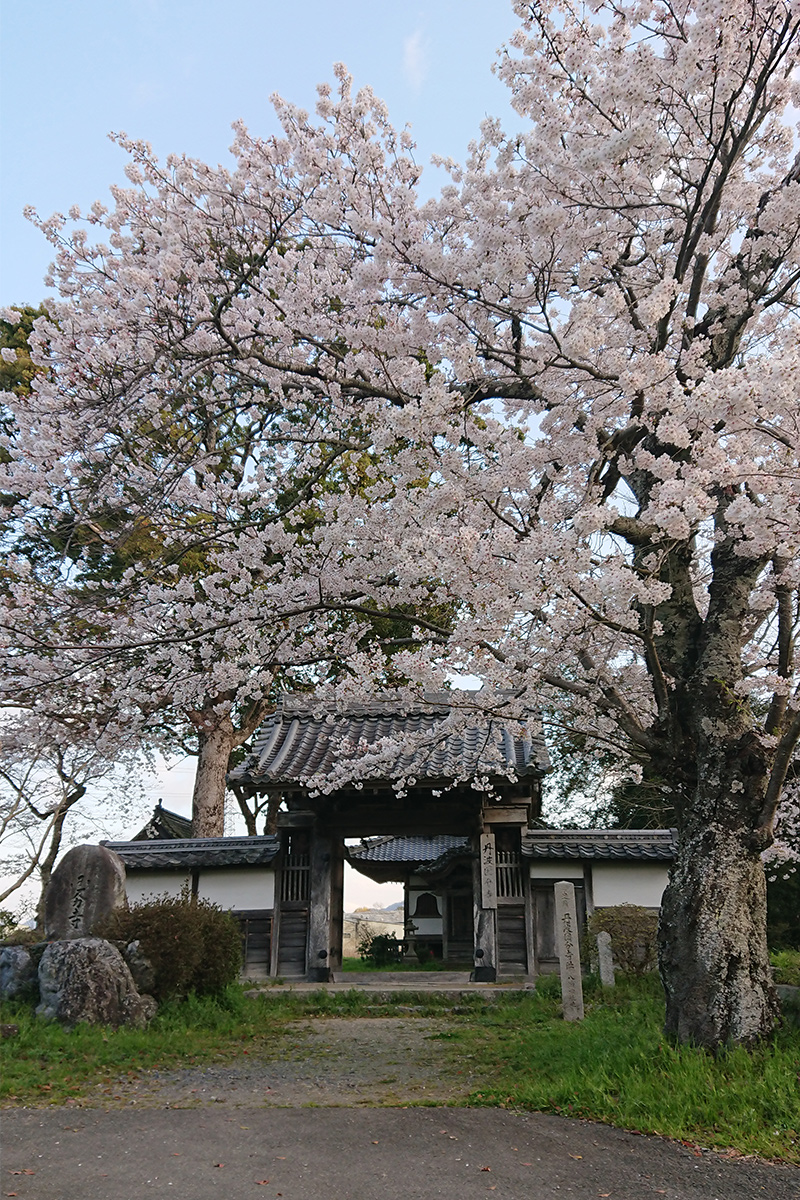 This is the site of Tamba Kokubunji Temple.It is the site of a temple built about 1,300 years ago. Unfortunately, that building was destroyed by fire around 1600, but was rebuilt in 1774. The cherry blossoms are beautiful.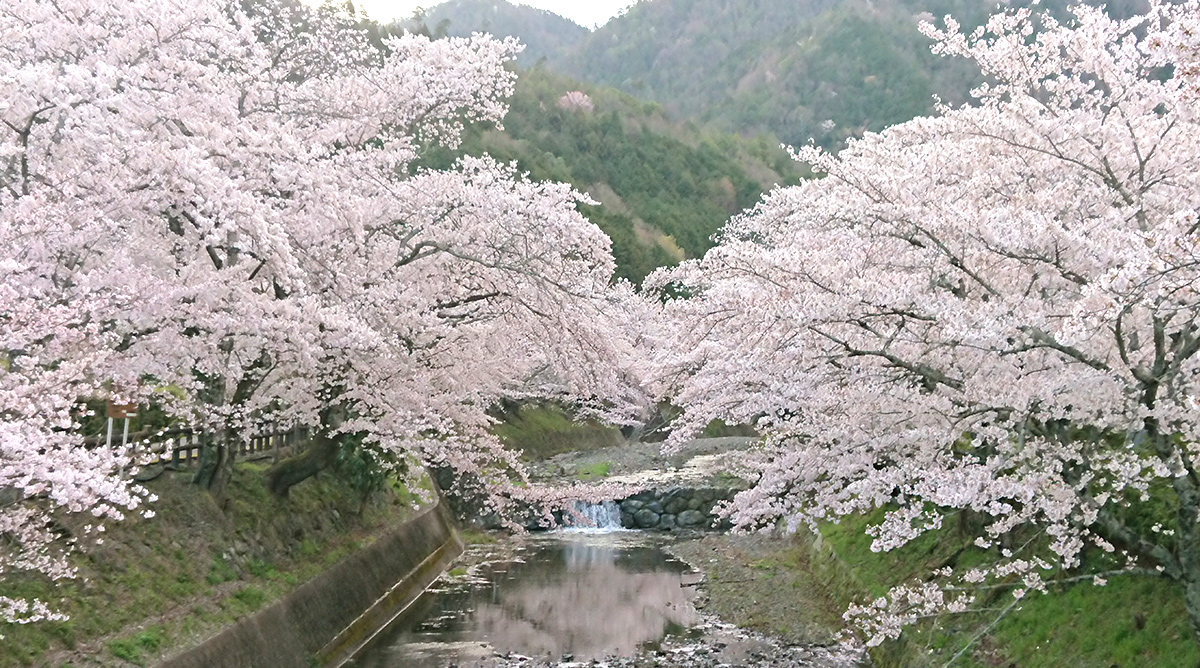 Nanatani River is a famous cherry blossom spot in Kameoka City.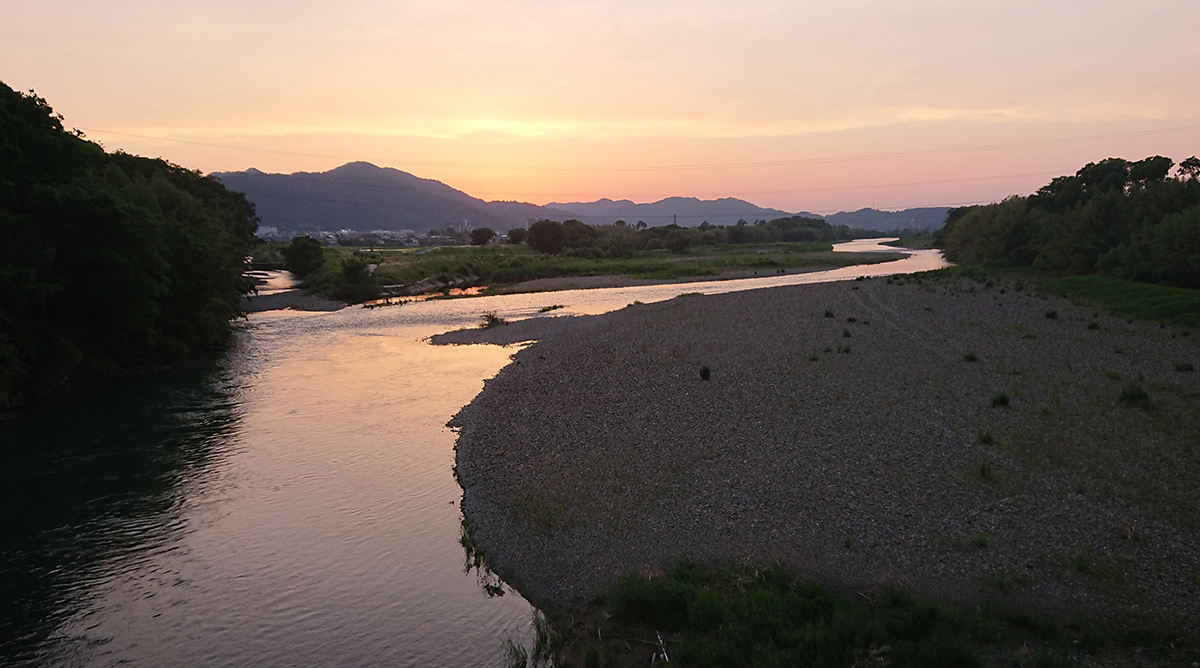 This is the Hozu River. It eventually connects to Osaka Bay.
Summer in Kameoka City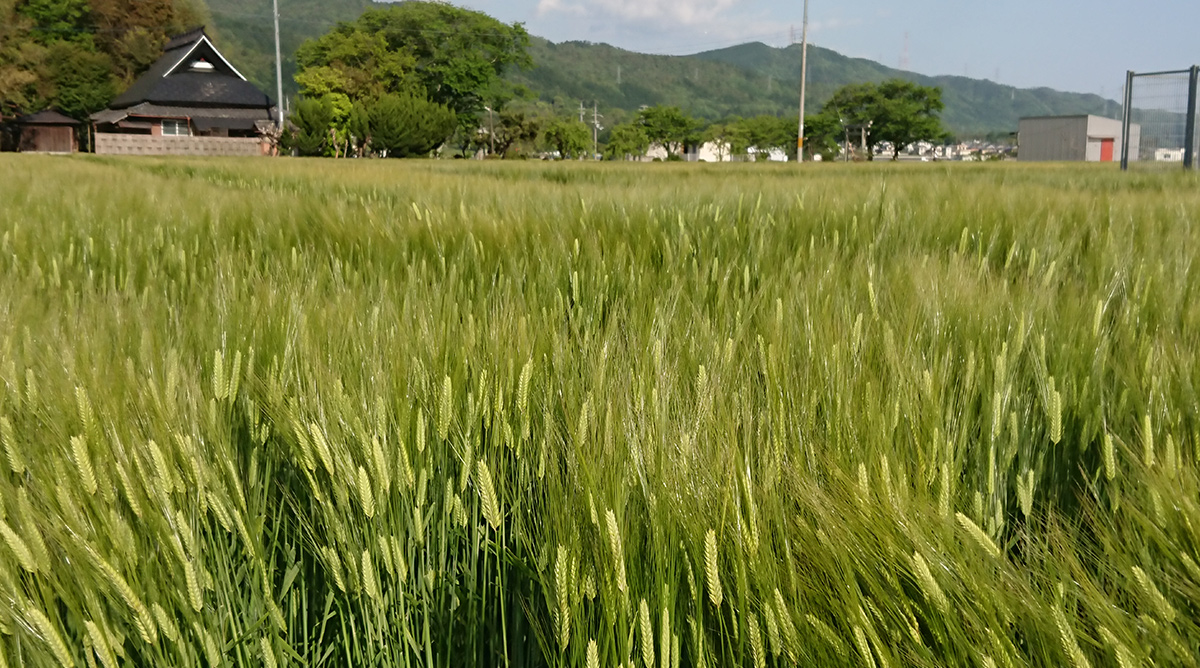 In early summer, ears of wheat are lush and green.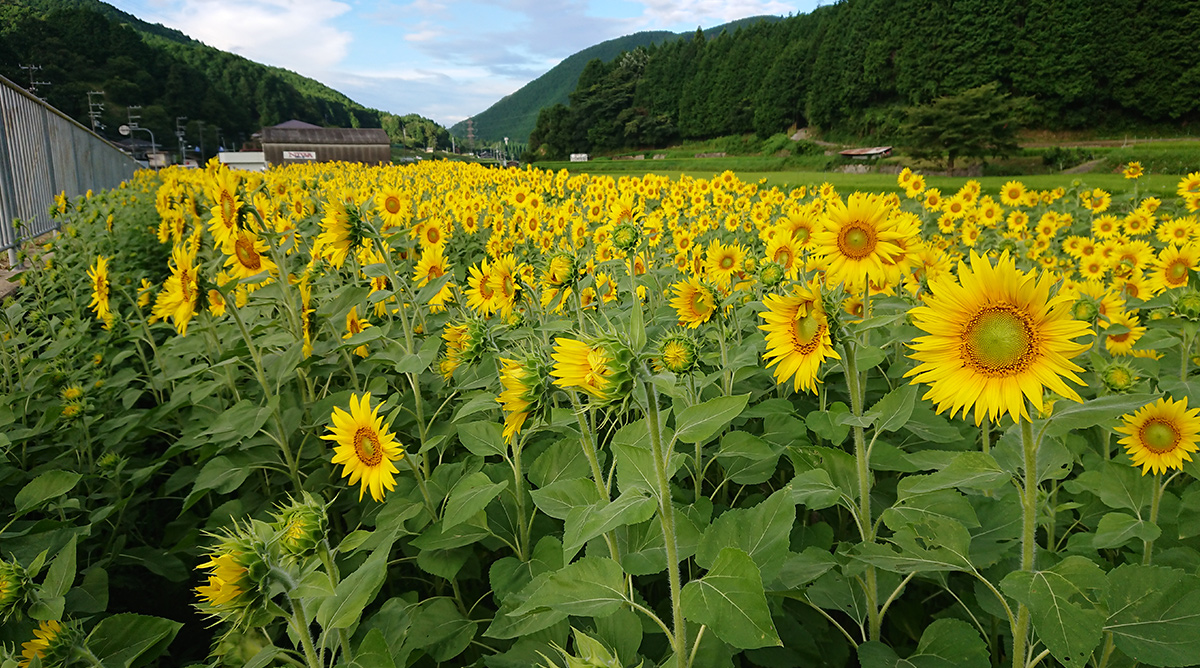 In summer, sunflower fields are everywhere.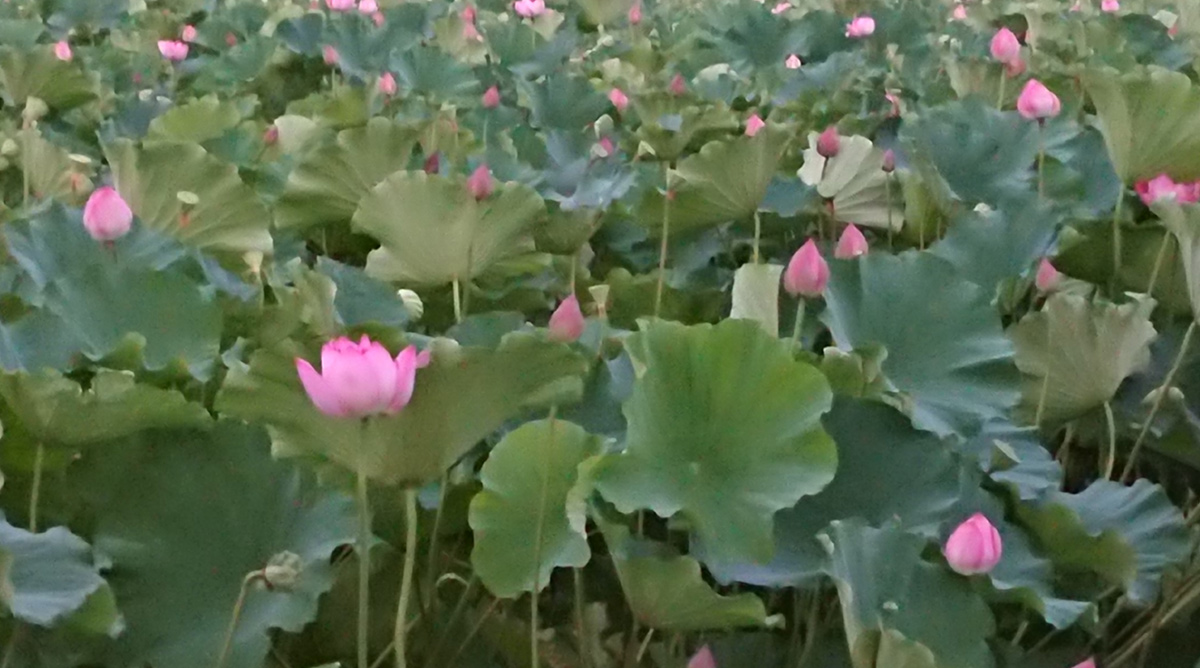 Lotus flowers also bloom in the same season as the sunflower field. It is a summer tradition.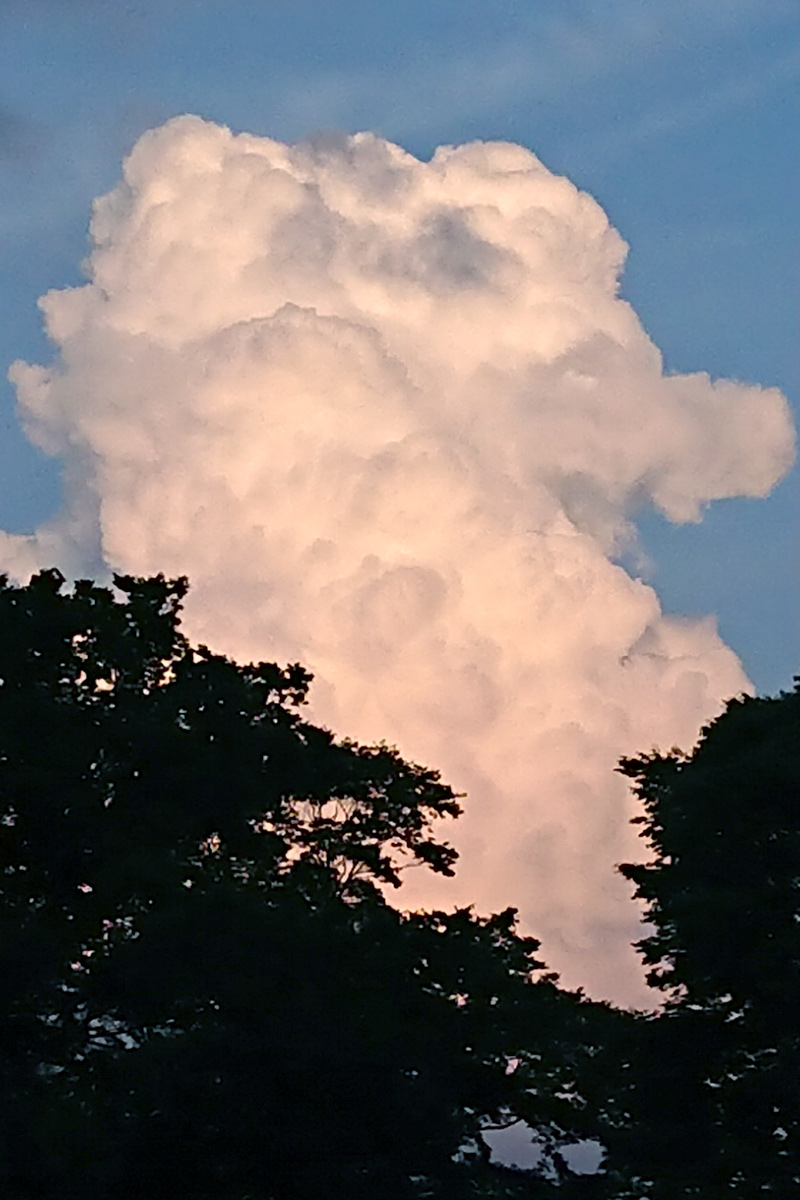 From Mr. H's home. He can often see clouds of various shapes.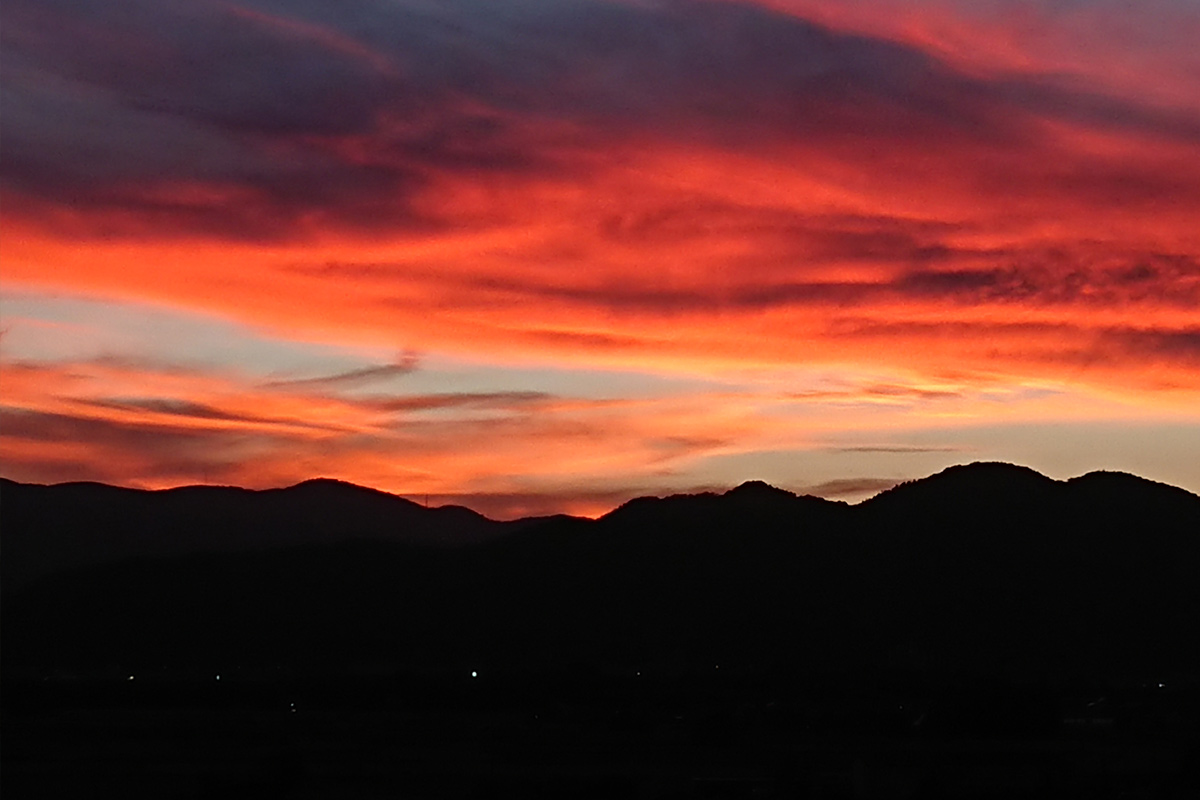 In the evening, the clouds change seven different ways.
Autumn in Kameoka City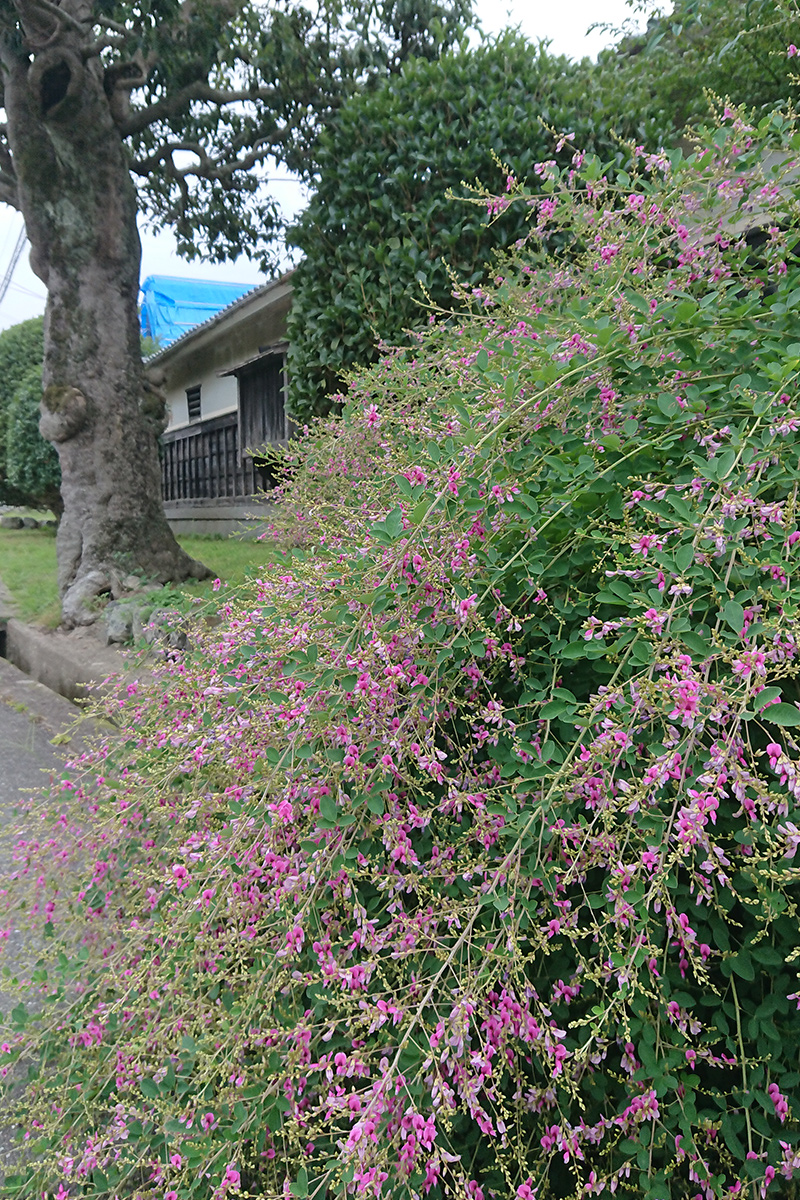 In autumn, a flower called "Hagi" blooms.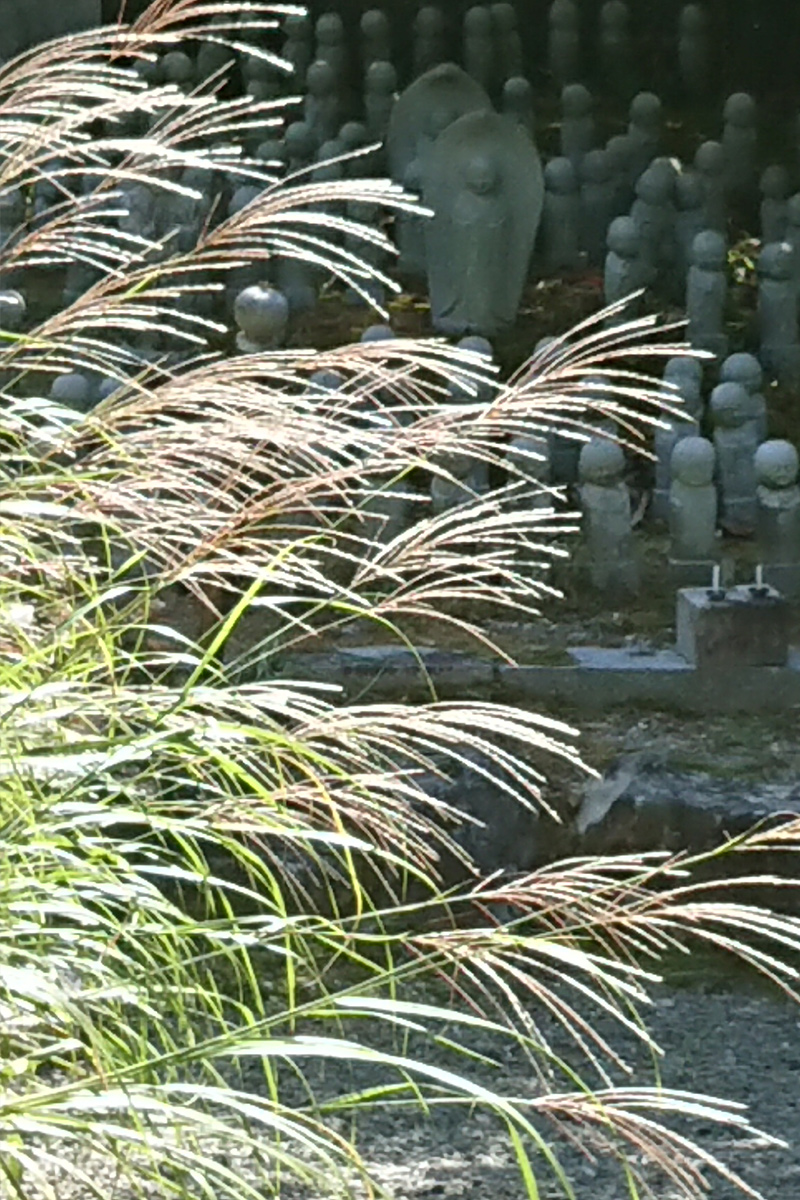 Once the bush clovers are over, the next season is silver grass.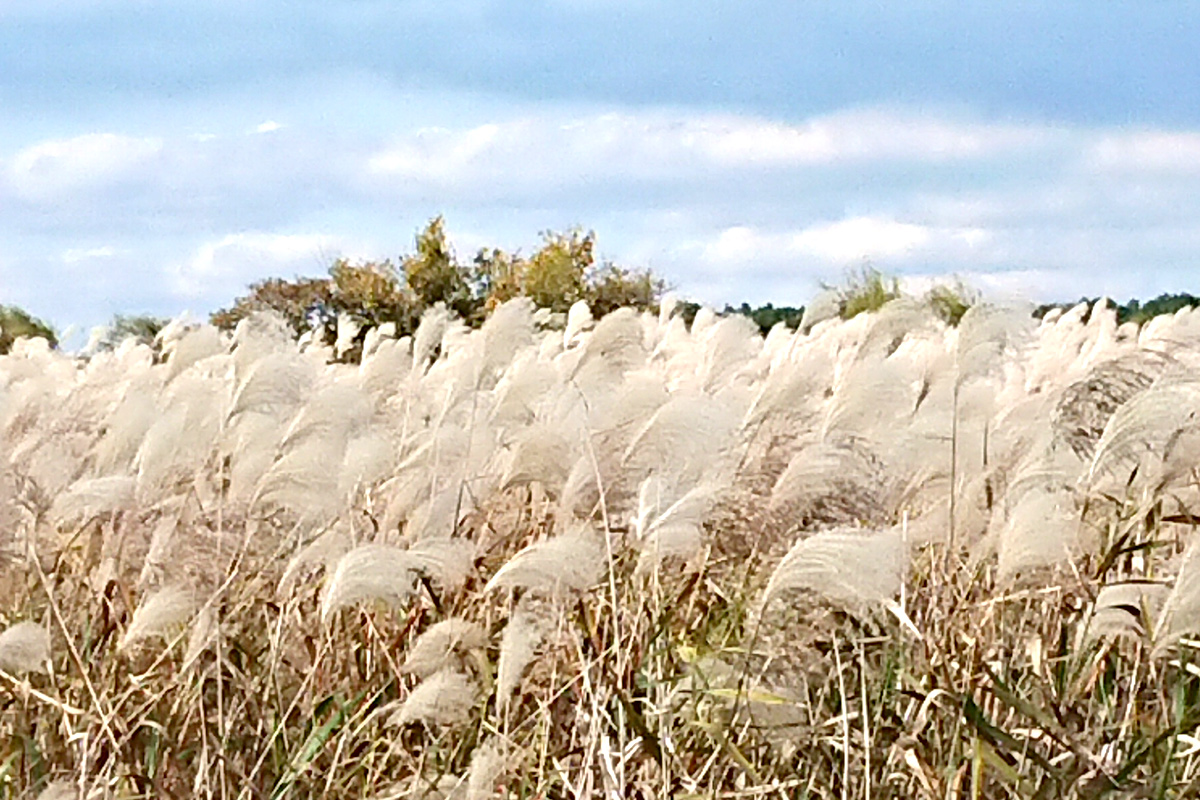 There are many silver grasses on the riverbanks.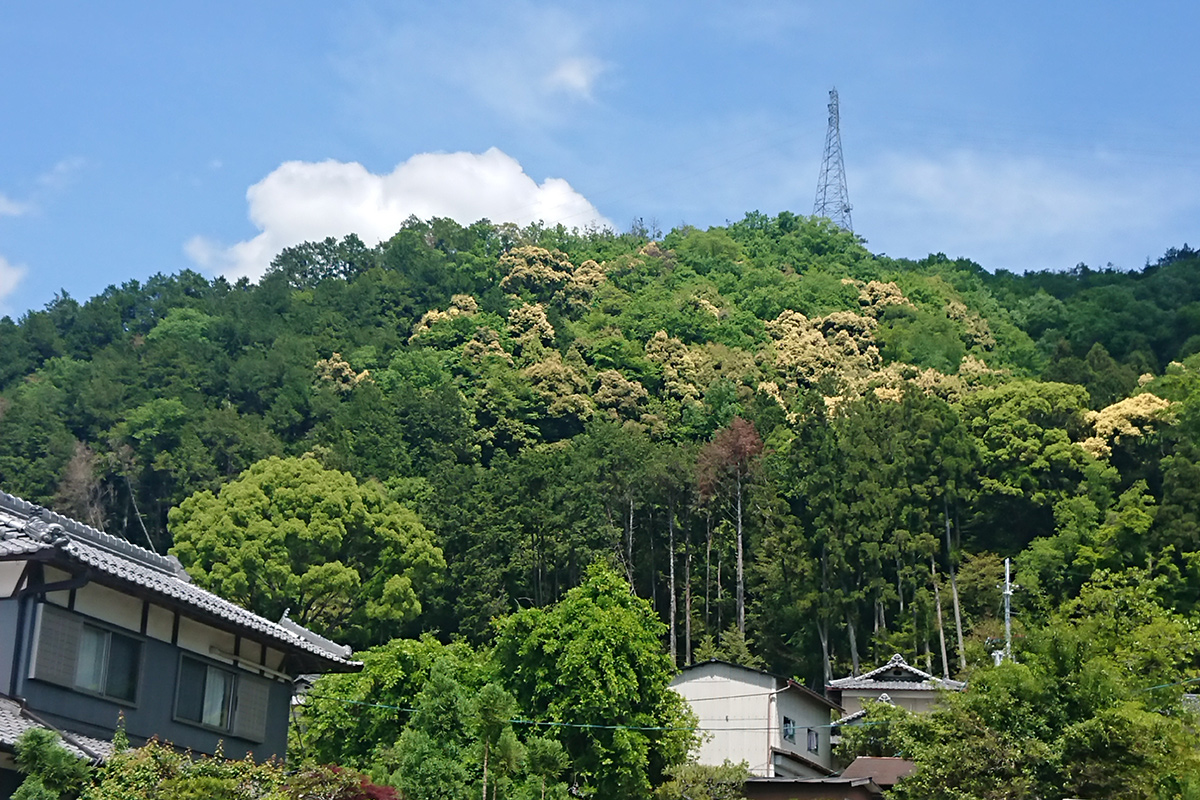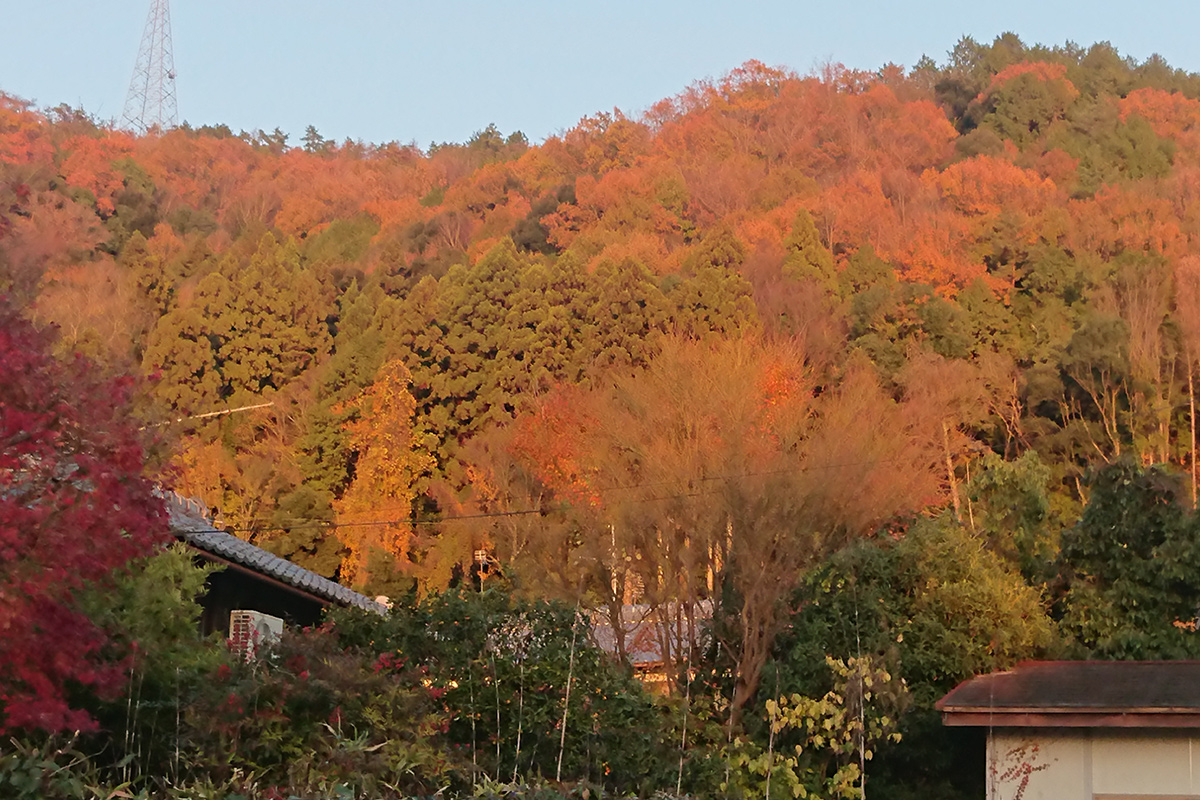 Even the same mountain has a completely different landscape in autumn.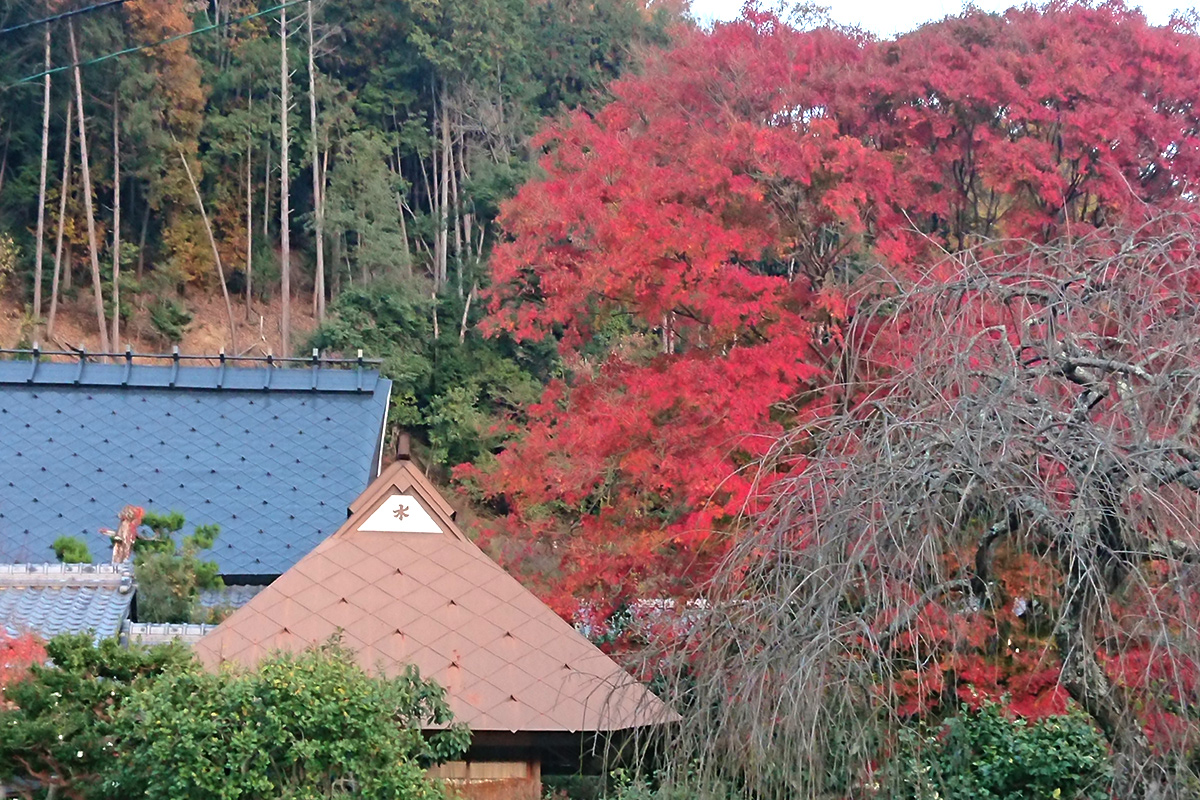 The leaves turn red in many parts of town.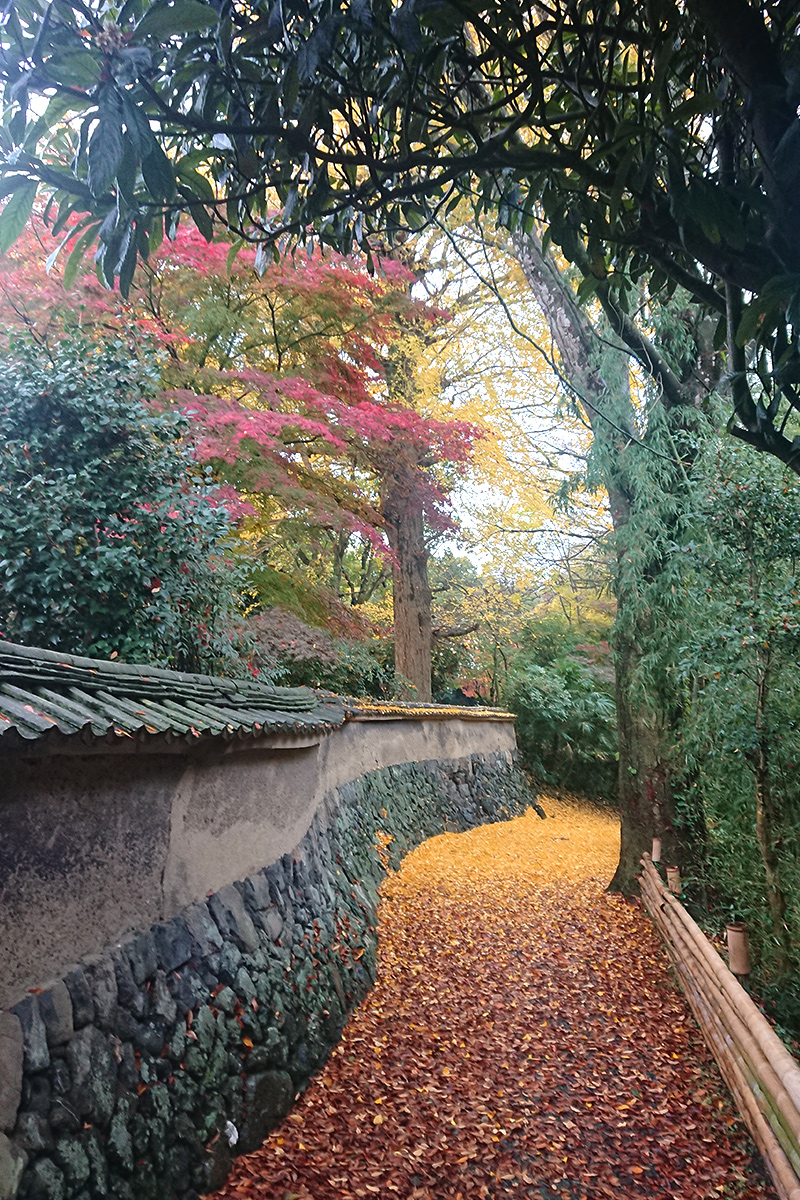 When the leaves fall, the atmosphere becomes beautiful again. It is also used for filming of TV period dramas.
At this time of year, many gingko nuts are falling.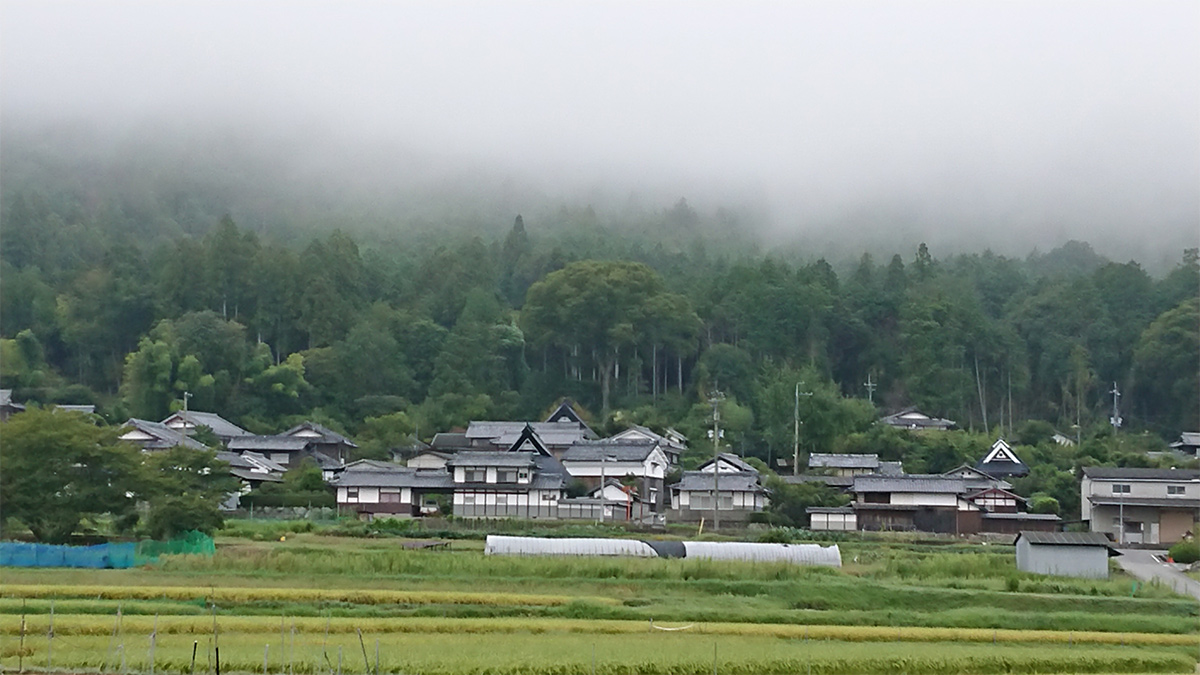 The foggy atmosphere is quite magical.
Winter in Kameoka City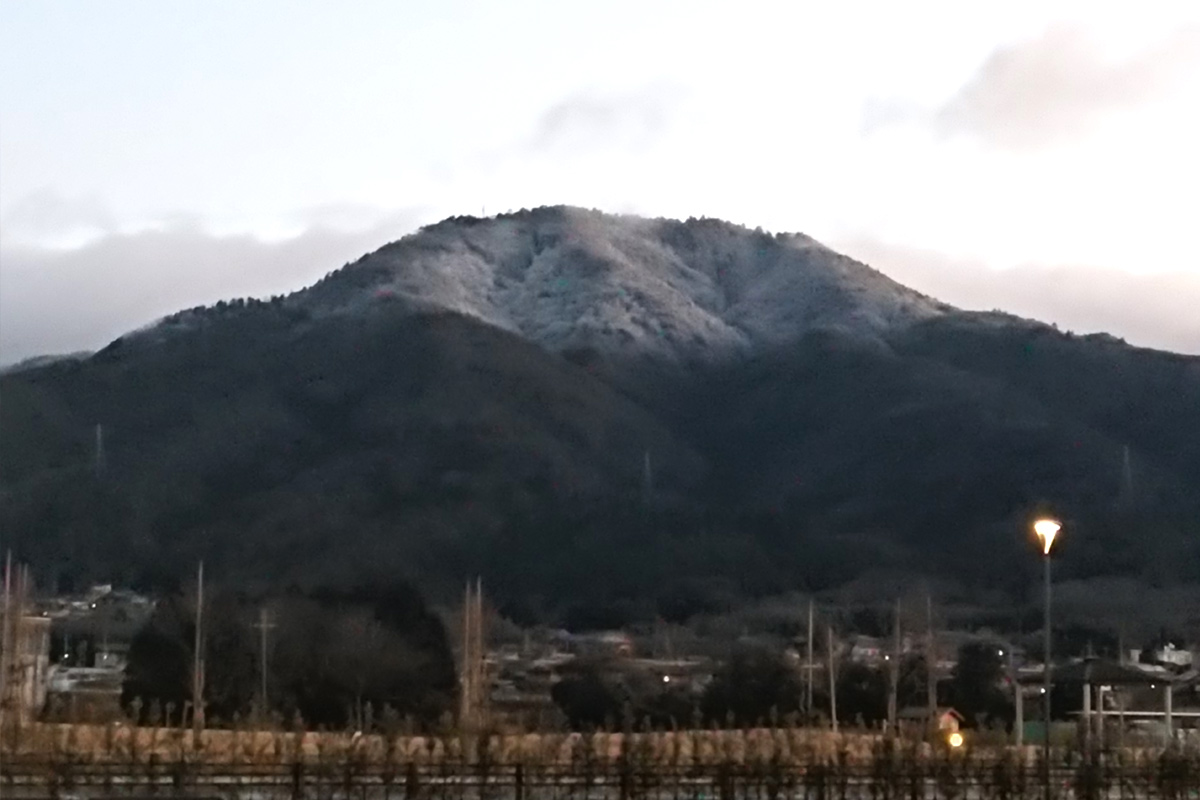 A mountain called Ushimatsuyama. In winter, it is crowned with snow. There is another mountain in the back.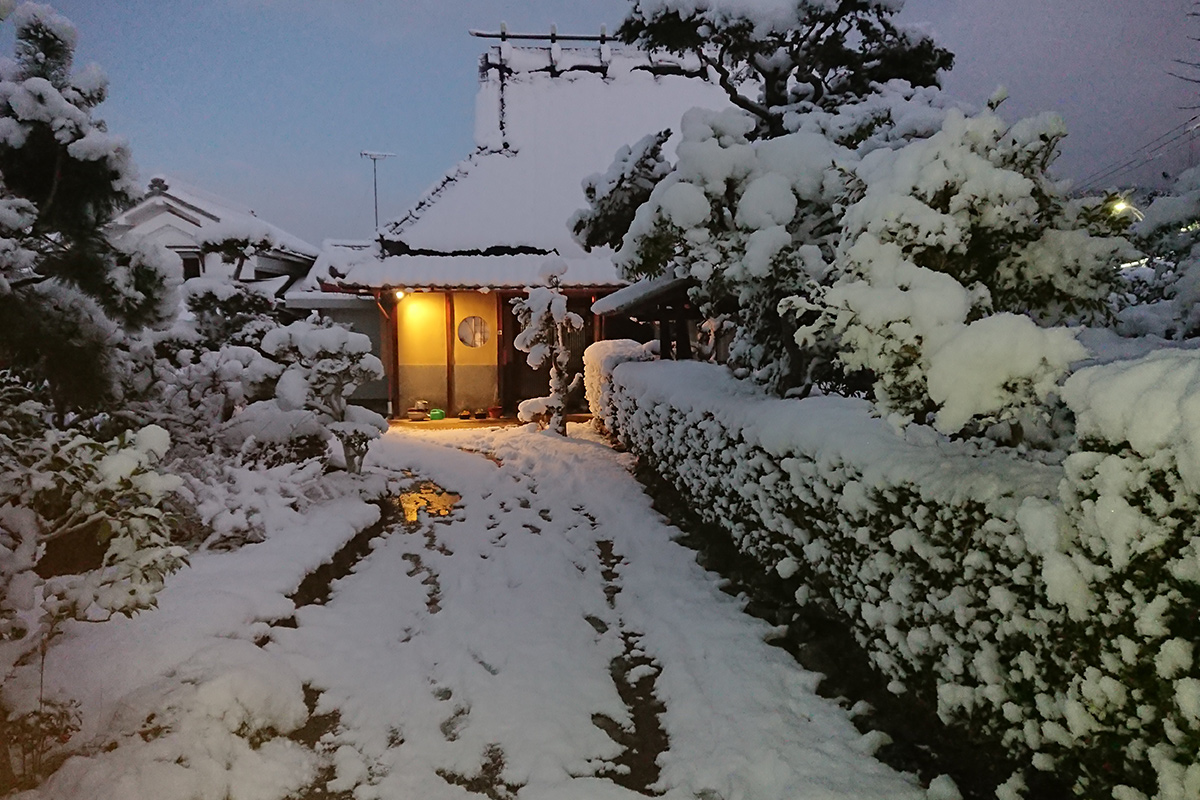 A private house in Kameoka City. It is snow-capped a couple of times a year.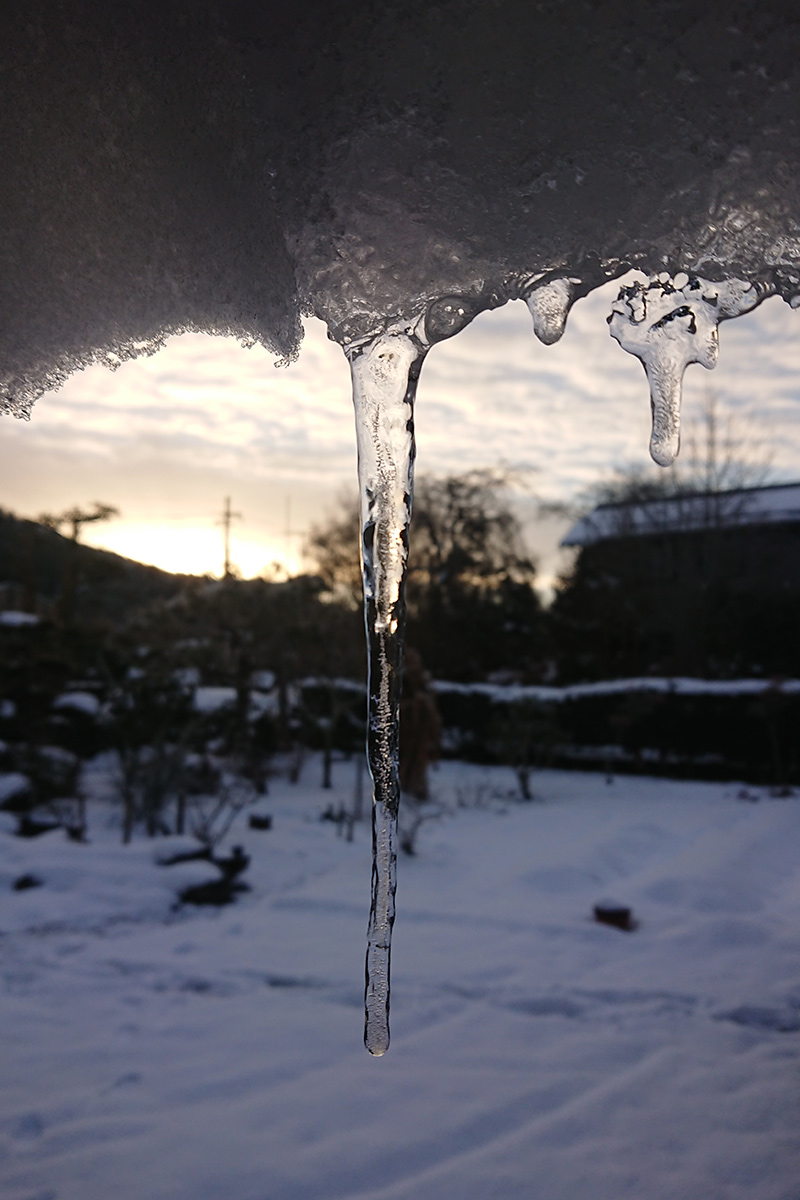 Pride of Kameoka City
Finally, Mr. H told us what me is proud of about Kameoka City.
-Deep Tamba Fog
-Hozugawa River rafting and trolley train
-Kyoto Sanga Stadium
-Tamba Dainagon (Adzuki beans)
-Tamba beef and Tamba chestnuts
-Mitsuhide Akechi. Maruyama Okyo. Ishida Baigan. Kojuro Nakagawa (founder of Ritsumeikan University). Alex Kerr.
How was TOKAINAKA's Kameoka City?Hozugawa river rafting is a particularly popular tourist attraction. If you are interested, please check it out.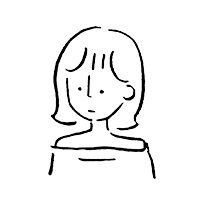 aki